Cape Town, affectionately called the Mother City, or Ekapa by locals, was long a "spring-break" destination for many of us who went to university in the slightly less exciting cities of South Africa. Like many before and after me, I decided to make it my base for a few months after studying to join the fan club of ex-students, ex-holidayers who could find no good reason to leave and CPT originals, born and bred between the mountain and the (freezing) cold ocean who remain loyal to the city.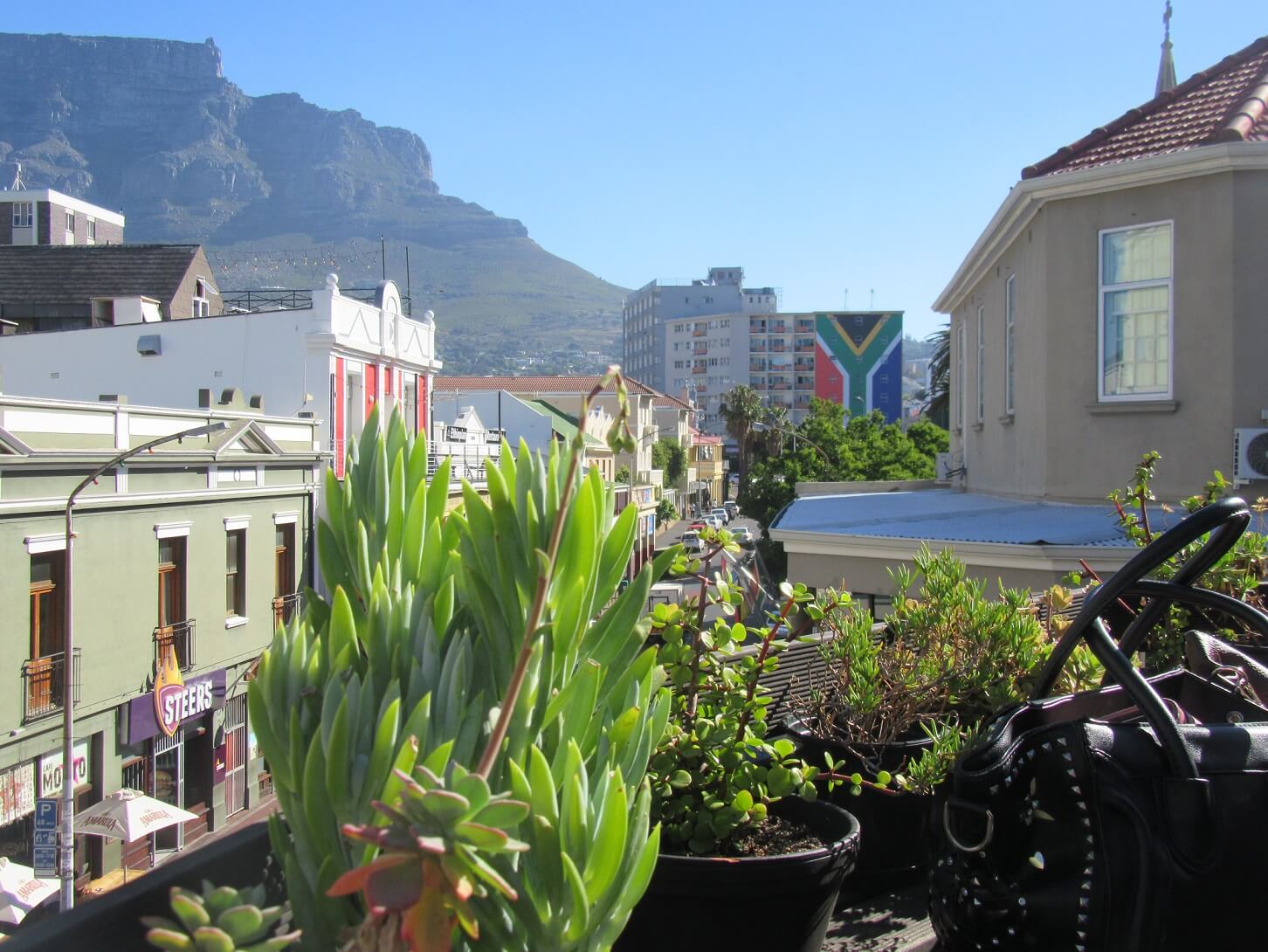 Few cities are so lucky to have a mix of the natural and the cosmopolitan, but Cape Town won that lottery and you'll realize quickly there is something (a lot of things, actually) for everyone. Here are some things to do, see and look out for no matter your interests, budget and time in the city:
GET OUTDOORS
You'll come to notice within seconds of meeting Cape Town that being outdoors plays a huge part in many people's lives here, and to my surprise it doesn't decrease much in the chilly winter months (about April- October is Autumn/Winter down here). It's also not limited to the super-fit as there are electric bikes, scooters and segways aplenty and hiking trails for all levels. Or you could just go relax at the beautiful Kirstenbosch Botanical Gardens or fit right in with locals on their lunch break at the more central Company's Garden.
Beaches
Cape Town boasts 10 beaches with 'Blue Flag' status i.e. the highest standards of cleanliness and amenities like bathrooms/change rooms. There are definitely more than just 10 spots on the 300km coastline hugged by the chilly Atlantic Ocean, almost all with views of Table Mountain, Lion's Head or another of the city's many peaks.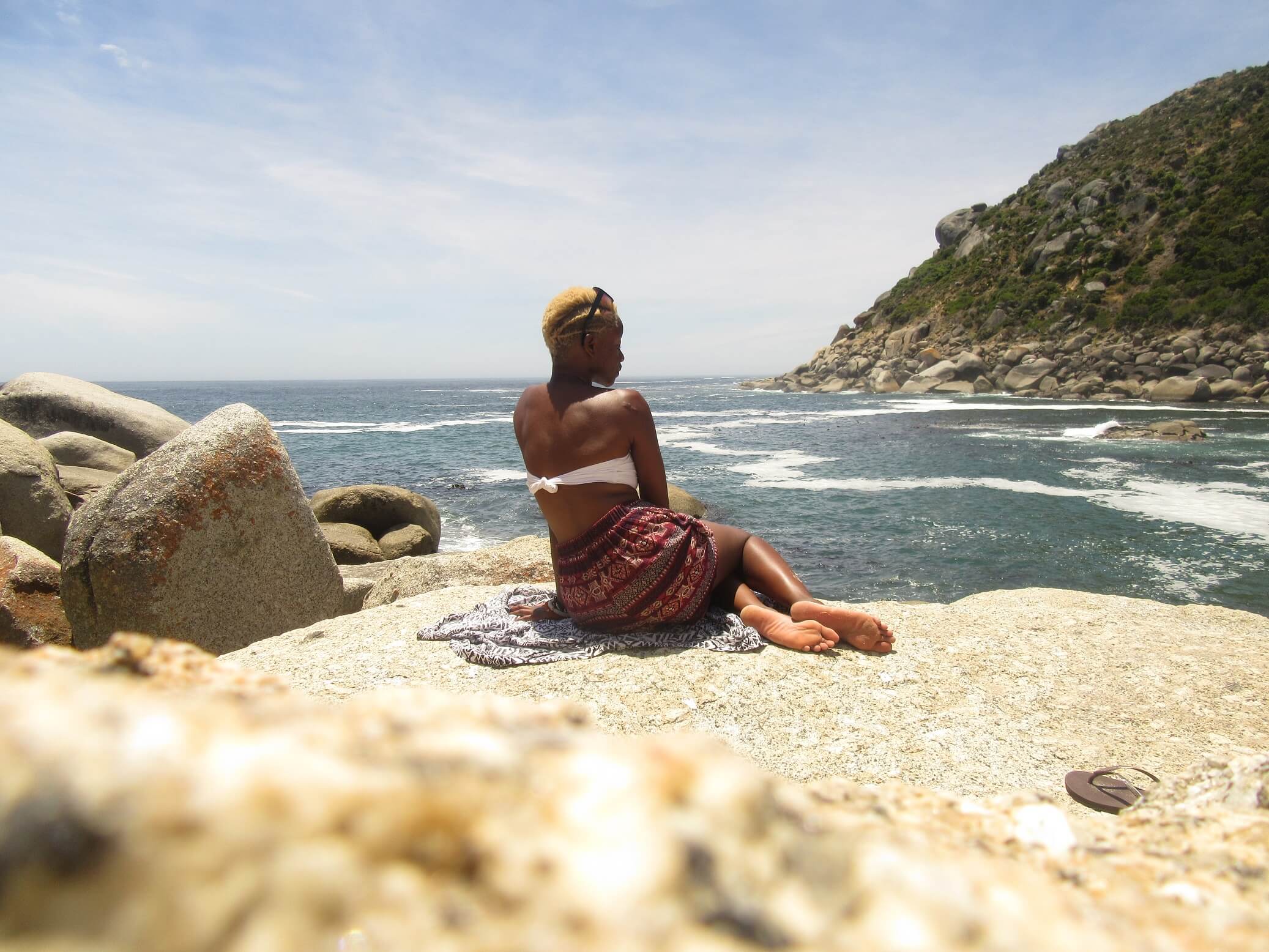 • Camps Bay for a lively strip of some great restaurants and bars (and even some celebrity sightings),
• Llandudno or Bakoven are where the locals will go for a sundowner as they don't get too crowded in the summer.
• Simonstown is where you'll find Boulder's Beach, home of just the most adorable penguin colony around.
• Surfers take note: Muizenberg is where you'll learn and Blouberg is where you'll find the biggest, baddest barrels whether you're taking them on or watching the pros at it at one of the numerous championships throughout the year. These beaches are ideal for other watersports as well, such as kitesurfing and stand-up paddling.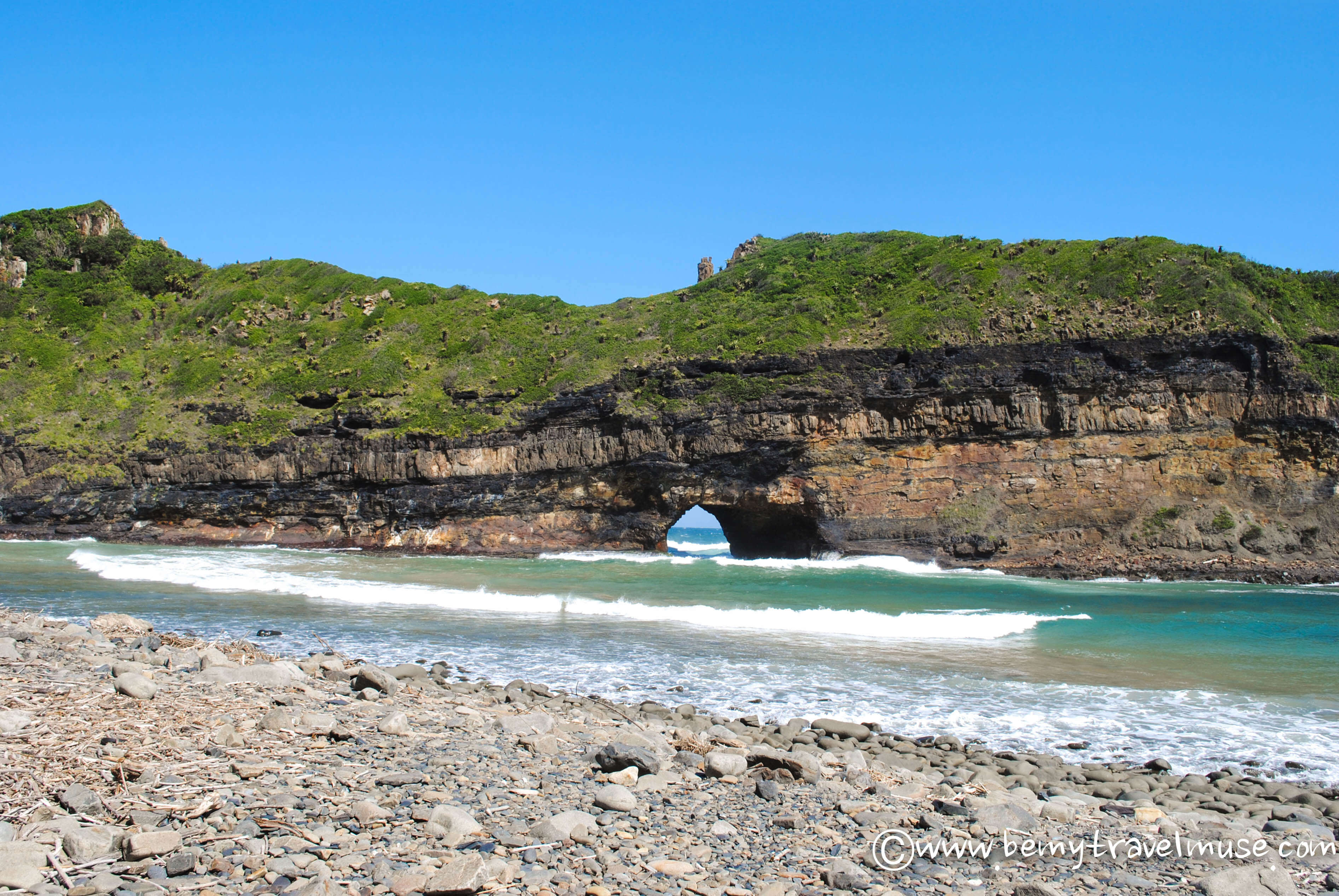 Hiking
Did you even come to Cape Town if you didn't Instagram the life out of at least one hike? Alright, maybe you make the cut without the Instagram part. Either way the most sensational sunrises, sunsets, views and workouts lie in the city's many hiking routes and peaks.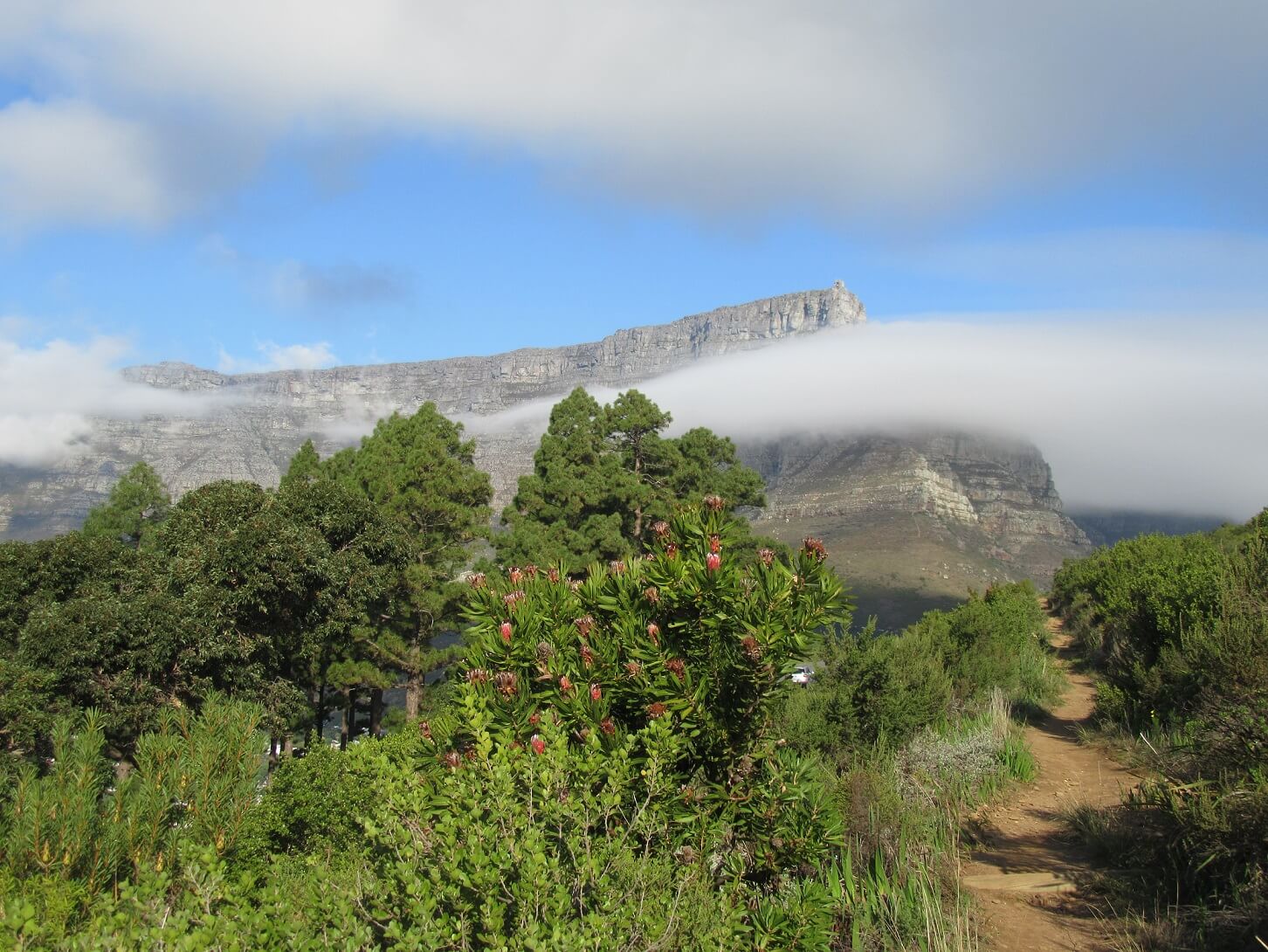 • Lion's Head: keep an ear open for the organized Full Moon Hike every month between October and April, or head up to catch the sunrise.
• Table Mountain: you can of course climb this treasured mountain, which is in its own protected reserve – take the cable car back down after a meal at the restaurant or do the whole thing.
• A personal favourite is hiking Skeleton Gorge which connects the Kirstenbosch Botanical Gardens with Table Mountain running through a beautiful ravine up to the most beautiful views of the rolling hills of Constantia before hitting the mountain itself.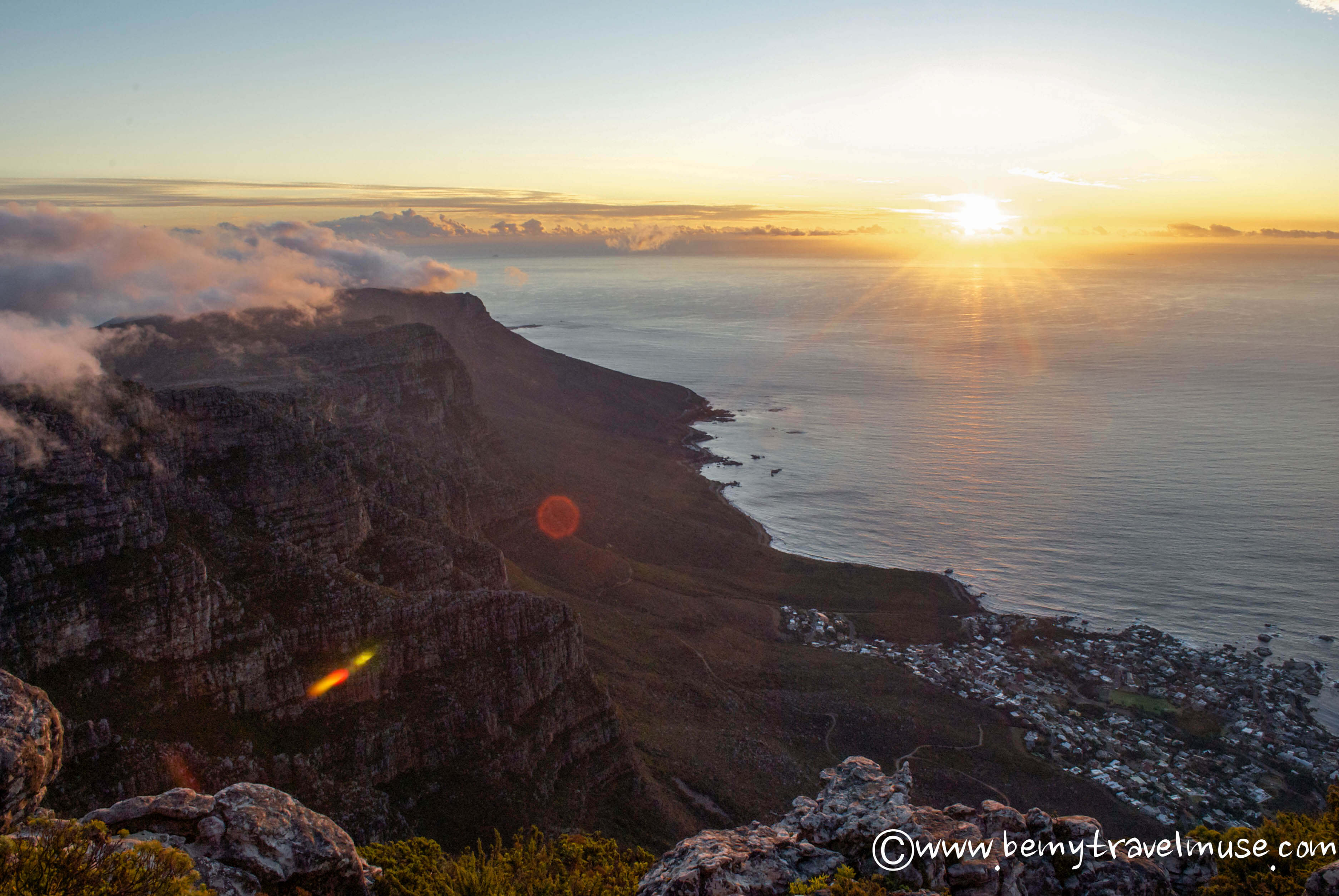 • Hiking from Hout Bay Dunes to Sandy Bay – the country's oldest nudist beach – is one of the most underrated routes but does not disappoint with panoramic views over the beach, an old shipwreck and the Twelve Apostles.
Running
Any and everywhere but some popular and scenic routes include Sea Point Promenade, Newlands Forest and along any of the several mountain/hill hiking trails or beaches. There are also plenty of weekly Park Run events around the city if you'd like some company.
EAT
Given the country and the city's cultural diversity, there's already a world of possibilities when it comes to food. Cape Malay cuisine will introduce you to some hearty meals with a South Asian/Middle Eastern influence and of course, this meat-loving nation's most important social gathering – the braai (barbeque).
You need not miss out on your favourite food though as it's likely you'll find it somewhere in the city, from Mediterranean eateries to Pan-African cuisine to vegan restaurants.
Local
Mzoli's is the city's most famous braai spot, located in the Gugulethu township. Pop in on a Sunday with your own drinks and pre-braai snacks, order your meat at the butchery next door and get down to local house music until it's roasted and ready to go collect.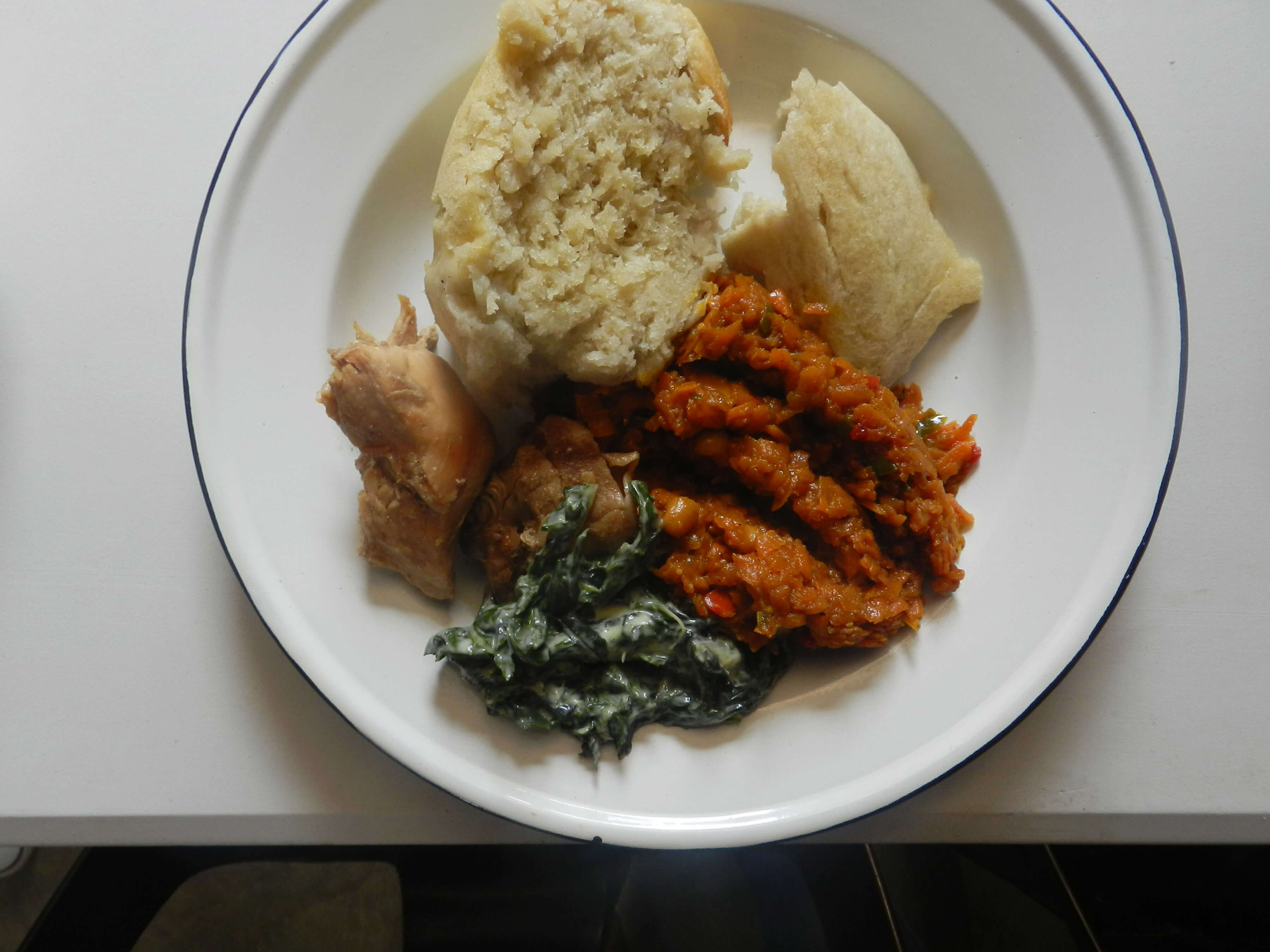 A number of restaurants in historic Bo Kaap offer walking/cultural tours or cooking lessons on South-Asian influenced Cape Malay cuisine which you of course get to sample too. Pop in to Biesmillah at the top of Wale Street for a delicious takeaway and peruse the narrow side-streets for food and spice stores if you'd like to give it all a go yourself.
Visit the farm stalls and markets in Stellenbosch for local honey products, Montague for dried fruit and a number of up-and-coming olive produce and the list goes on and on.
International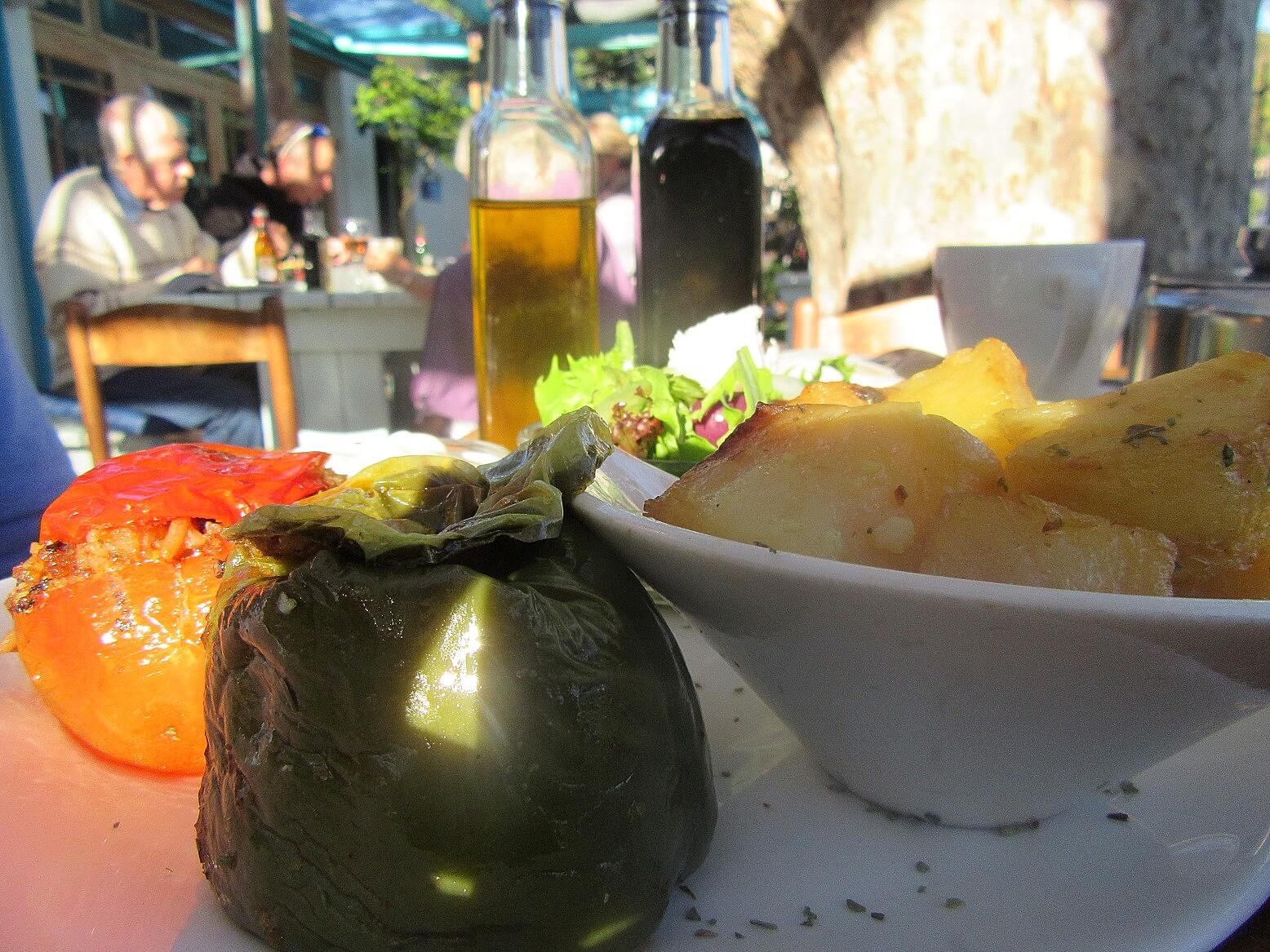 Literally any and everything. Sushi at Nobu (at a fraction of the price of other Nobu's worldwide)? Check. Tapas bars? Check. Chocolate boutiques? Check. Look out for events like Restaurant Week where there are great promotions and special menus too.
Cafés/ Coffices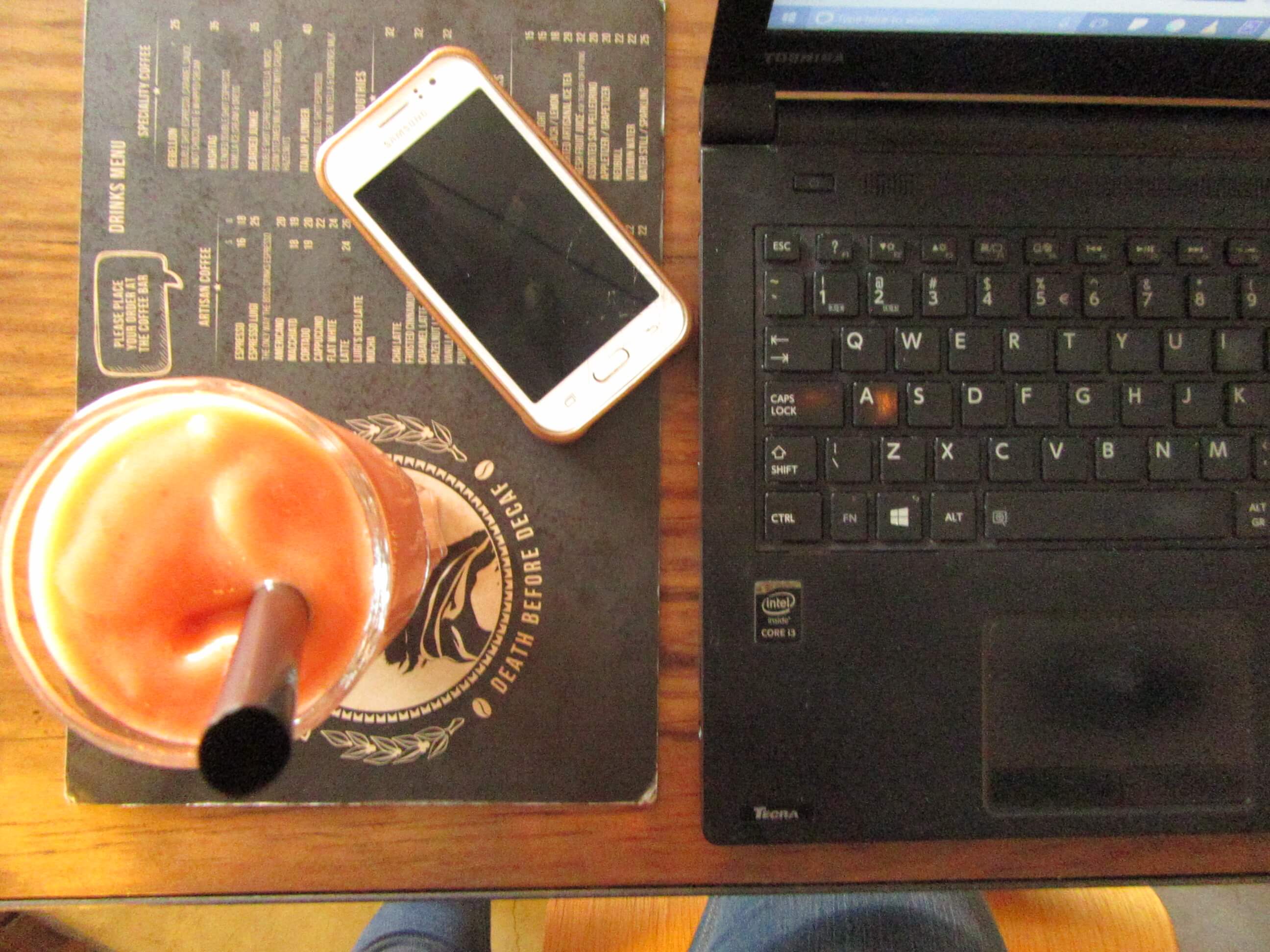 This is where you're really spoiled for choice, as every area has theirs. A few personal favourites: Giovanni's Espresso Bar, Greenpoint. Caffé Neo in Mouille Point (complete with communal tables and reliable Wi-Fi!). Yours Truly – choose between the cool hipster scene at the larger double-storey Kloof Street and the more quiet, cosy Long and Loop Street hideaways.
Supermarkets make it extra easy to eat al fresco/self-cater too, for when you hit the beach or the beautiful gardens and hiking trails around the city.
DRINK
Wine
The Western Cape Province is wine country and the best of South Africa's world-class wines are cultivated and perfected right in the backyards of the city.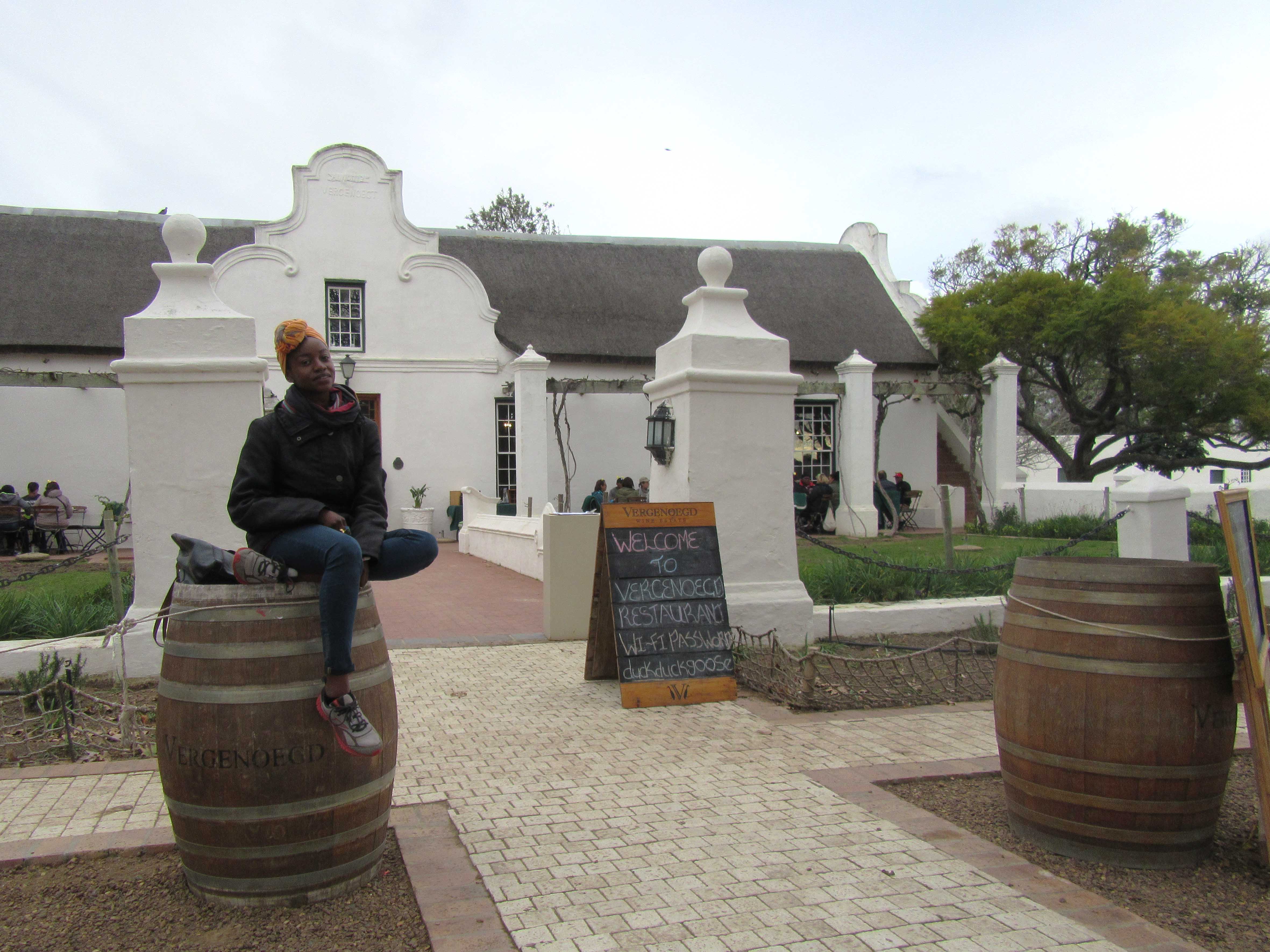 Wine tours/tastings with pairings:
• Delheim Estate have a wine and cupcake pairing among others!
• More interesting tastings include wine and biltong (dried meat strips, a local delicacy) and even brandy and chocolate at Van Ryns!
• You can self-drive, join one of several tours which include transport from Cape Town or take the good old City Sightseeing Bus which has a dedicated wine route through to historic and affluent Constantia – the purple line.
• The Franschoek Wine Tram is a charming tour which entails being coached around some of the dramatically picturesque Franschoek Valley's top wineries in an open-side tram on six different hop-on/hop-off routes to different parts of the valley, each visiting eight wine farms.
Beer
Where there are hipsters, there is craft beer and this city is not left behind, boasting its own strong craft beer culture.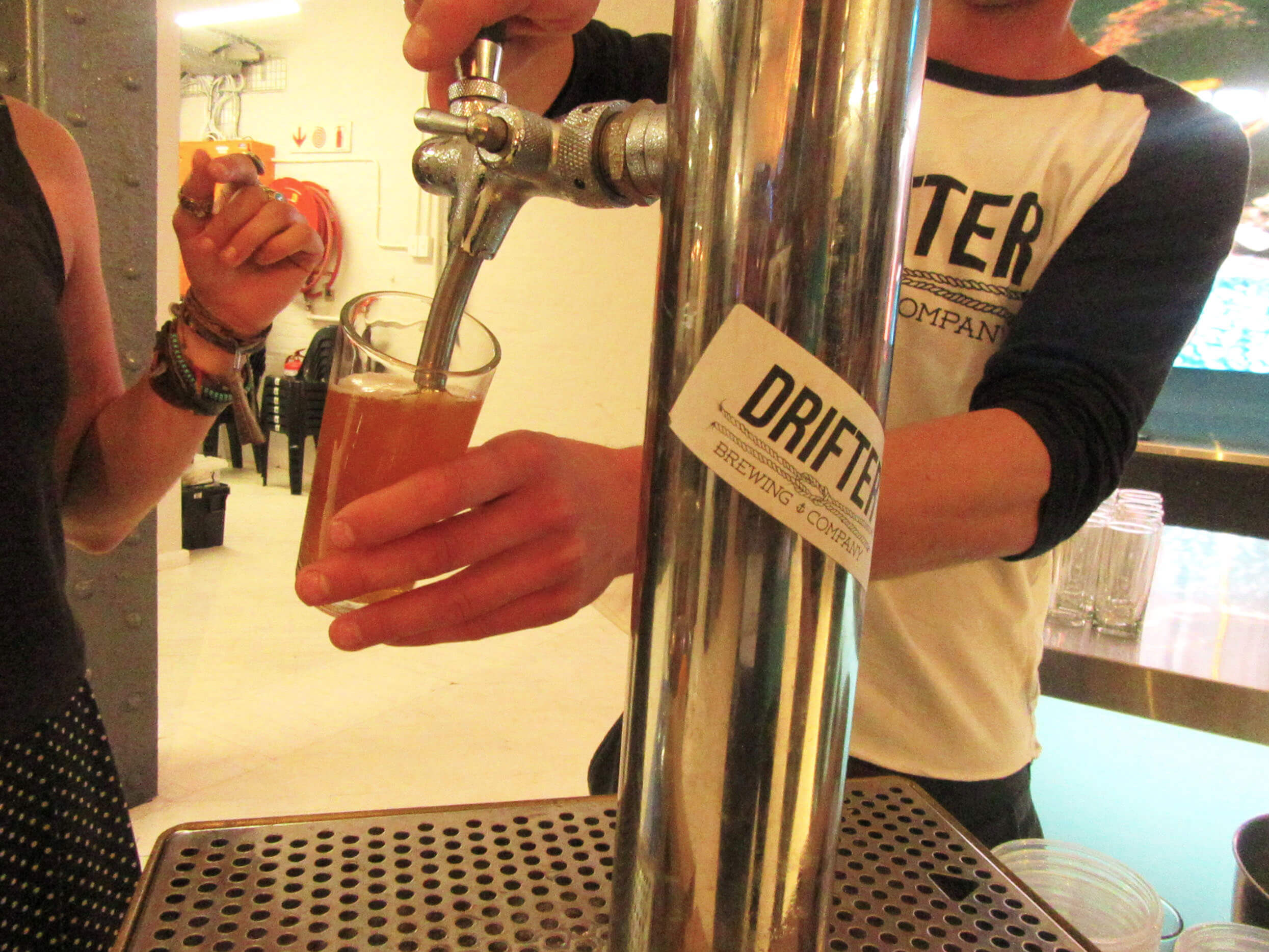 • Woodstock, Cape Town's answer to Brooklyn or Shoreditch, is home to several micro-breweries to tour and sample as well as many events and festivals in celebration of the local brews. If that's not quite your scene, many restaurants and bars stock locally produced beers. Check out Drifter Brewing Company for tastings of products including a beer aged at the bottom of the ocean and a delicious kombucha gin & tonic.
• Kiff Kombi Tours run their own craft beer city tour, if you like to combine your ales and your sight-seeing!
GET CULTURED
From local history and art showcases to local architecture and Cape Town's fashion scene, the city does a decent job of introducing visitors to the different sides of modern Cape Town that make the city what it is.
Museums
A vast selection of museums offer an insight into specific areas of the city and the country, such as:
• the South African Jewish Museum in the Company's Gardens
• District 6 Museum with records and memoirs of an originally multi-cultural neighbourhood that was ripped apart by forced relocations under the apartheid regime
• the Slave Lodge, where you can explore the huge impact and long history of slavery in South Africa
• Robben Island is one of the most famous former prisons in the world where visitors today can walk in the footsteps of Nelson Mandela and many of his comrades in the fight against apartheid who were imprisoned here. It comes as a surprise to many just how close the island is to the city (it's within plain view from Signal Hill and other high points) and just a half-hour ferry ride from the V&A Waterfront. This is of course a popular site, so book your tickets days, even weeks, in advance on the official Robben Island Museum website.
Free walking tours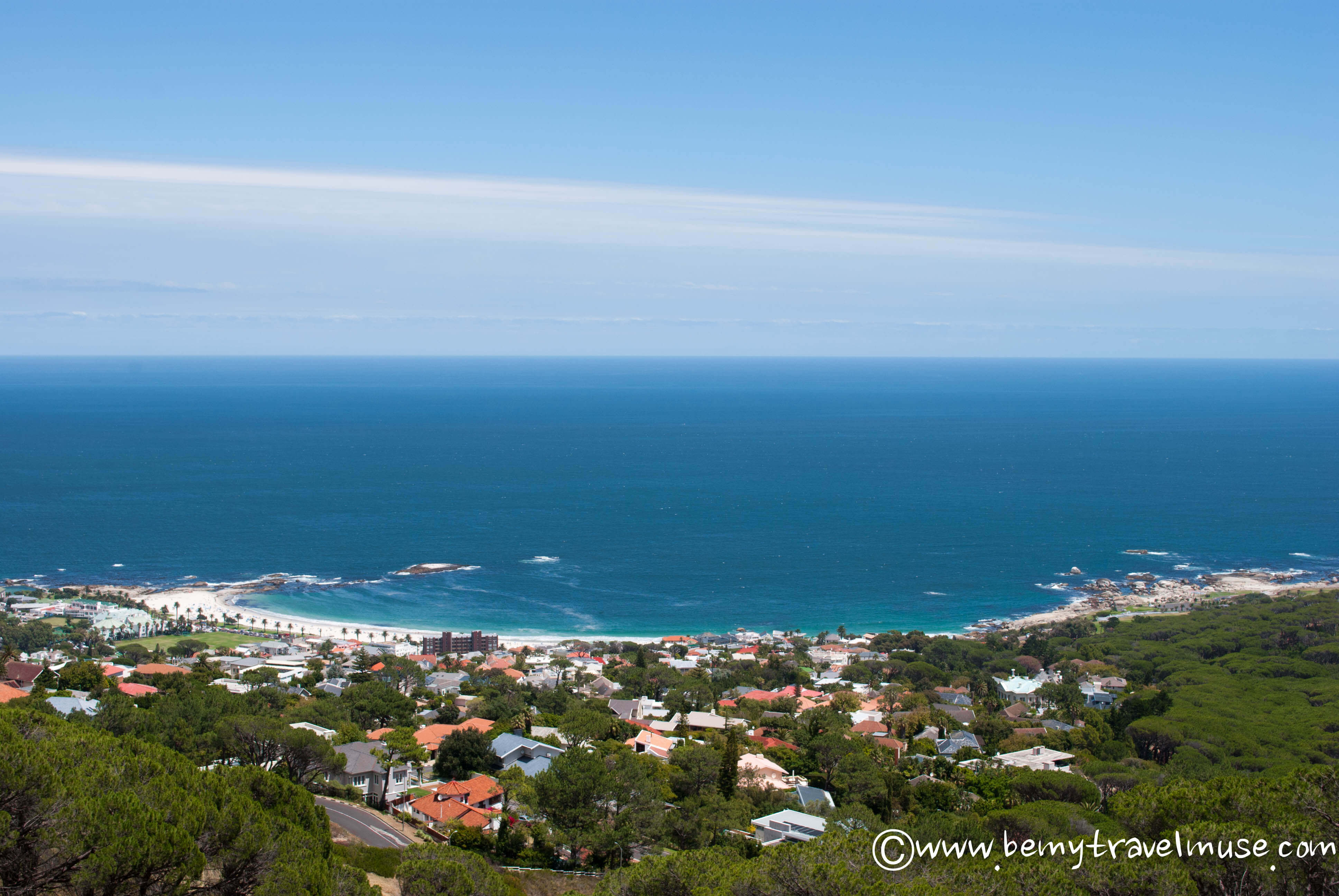 I personally have found that a great strategy when exploring a new city is to go on a walking tour led by a local guide as early on as possible. It makes it easy for you to navigate certain areas during the rest of your time in the city and you get little bits of helpful and interesting information from the get go. Cape Town Free Walking Tours offers just that on three different routes in the city centre. Tours run twice daily starting from the vibrant Greenmarket Square and run solely on tips.
Art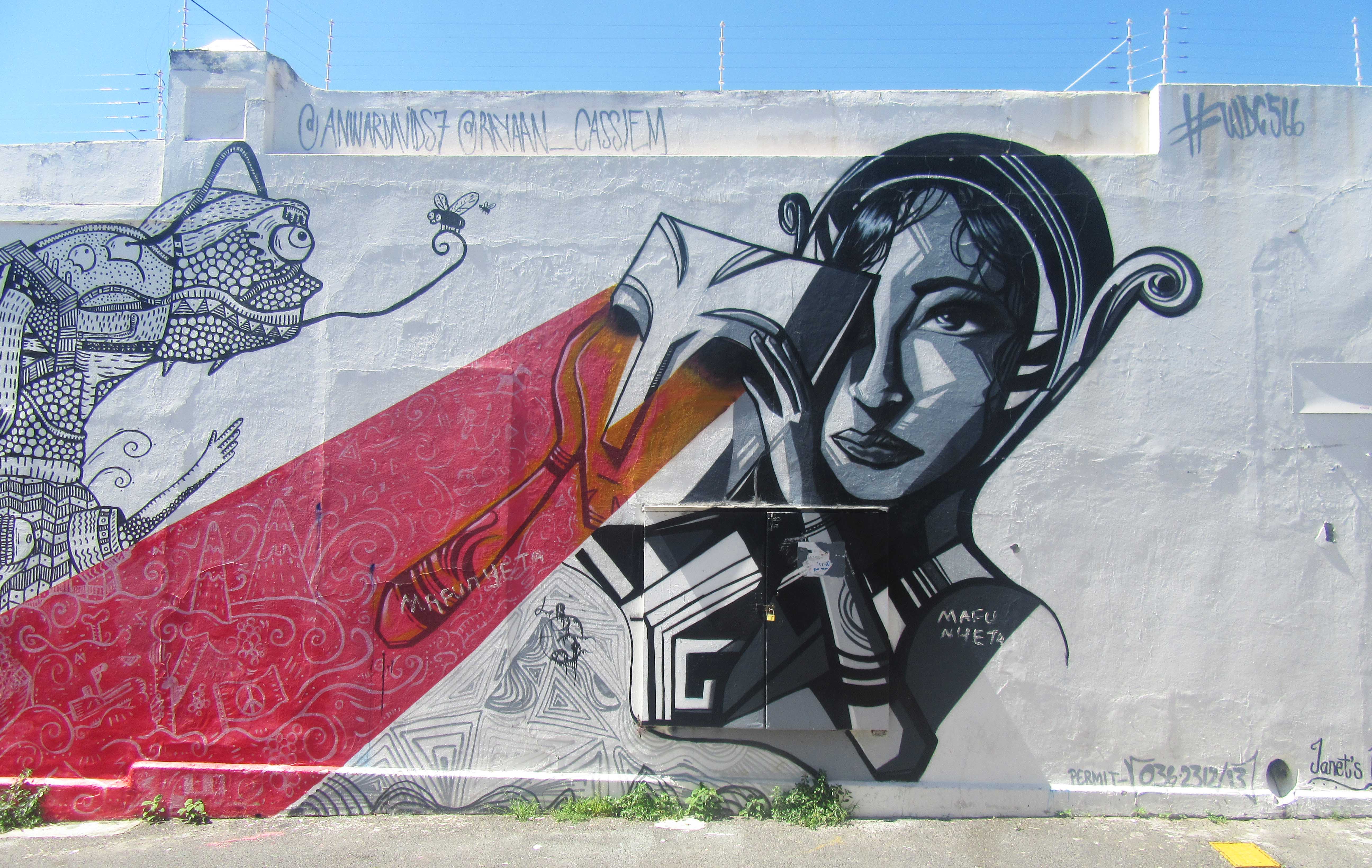 • Cape Town's art scene is currently still buzzing after the opening of the Zeitz MOCAA, the Thomas Heatherwick-designed former wheat silo at the V&A Waterfront that houses the largest collection of contemporary African art in the world.
• Catch more work from local artists at Gallery MOMO in the City Centre, the Iziko National Gallery at the Company's Gardens and the Goodman Gallery in Woodstock.
Speaking of Woodstock, this lively oldest suburb in the country has become a poster-child for regeneration (and at some points gentrification) with its vibrant food, coffee and beer scene as well as being host to some of the best street art in town. Pop by for a coffee or a beer and just wander around Victoria and Main Roads.
PLAY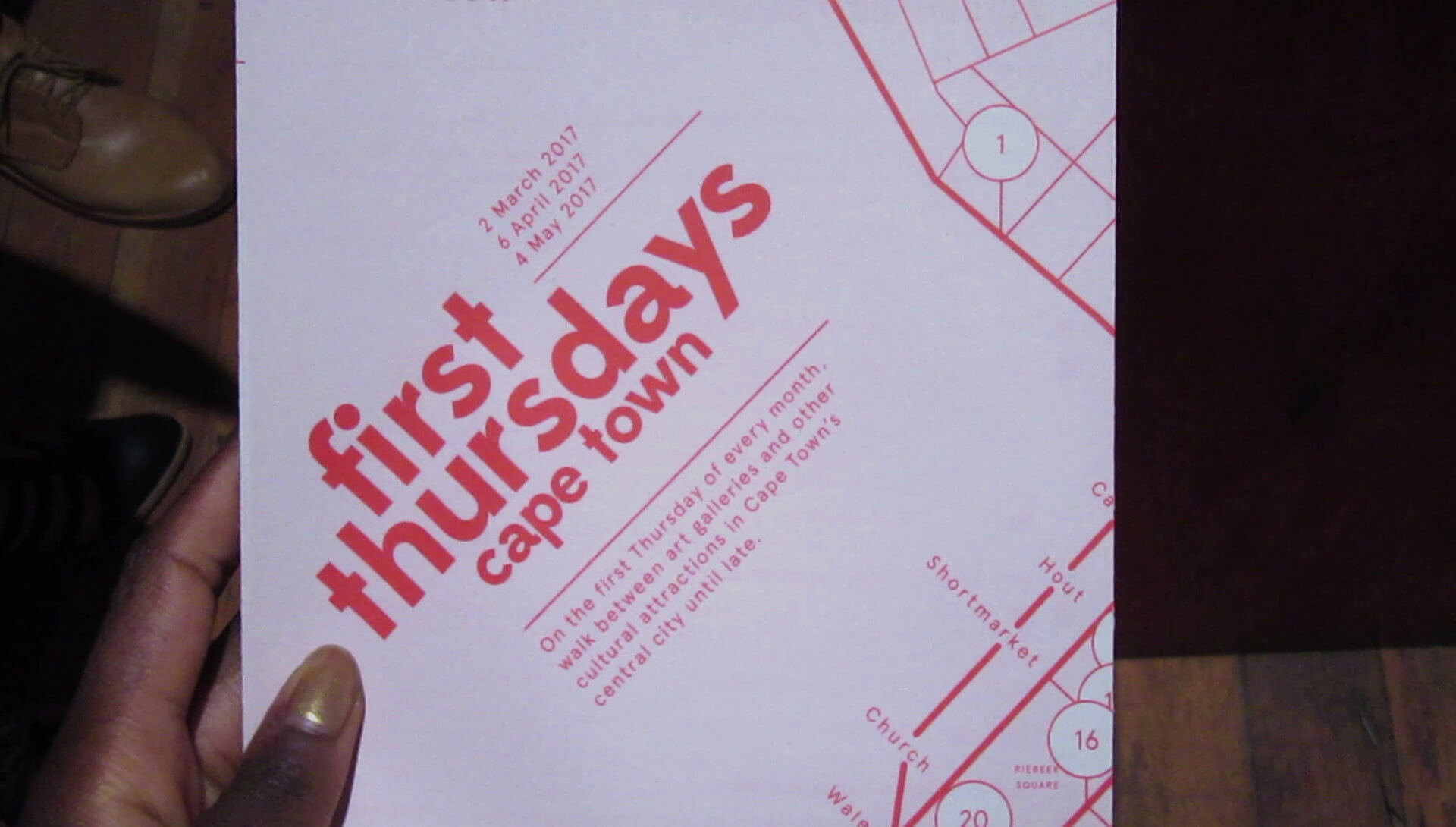 This celebration of arts and culture lights up the city centre every first Thursday of the month when art galleries will open late, bars, restaurants and clothing boutiques will spill out onto the streets with their special offers and live music is in the air. Keep an eye on the official website or grab a seasonal city centre map at participating establishments to see who's involved and what events are on.
Party
As can be expected, Cape Town has almost too much going on in its party scene, from Reggae-themed Trenchtown in Observatory with its crazy food and drinks specials to celebrity sightings at swanky Asoka in Gardens and Camps Bay beachfront favourite, Café Caprice (on a Sunday night particularly). Hip-Hop and R&B-heads would do well to spend some time at The Waiting Room on Long Street and head to Modular on Riebeek Street for some heavy underground techno/trance vibes.
This really is an anything-could-happen kind of city, so take a walk up Long, Bree and Loop Streets to see what catches your eye or check in with Cape Town Magazine and What's On In Cape Town for date-specific concerts, parties and events going on all over the city and its surrounds.
DAY TRIPS
As if the city didn't have enough for you to see and do, the Western Cape Province and the rest of the country has even more fun and adventure to explore, from the adrenalin-fueled to the relaxing.
• Shark-cage diving in the small fishing town Gansbaai puts you face-to-face with the great whites just two hours outside of Cape Town. Marine Dynamics runs ethical, Fair Trade-certified dives with a marine biologist on every expedition.
• If you're into a more chilled encounter with the wild, try some boat-based whale watching in Hermanus, another small seaside town just under a two-hour drive south-east of the city.
• Southern Cape Peninsula – Take the scenic 9-kilometre Chapman's Peak drive, etched out of the side of the rocky mountainside south of the city to explore the Cape Point Nature Reserve right at Africa's most south-westerly point. You can of course self-drive, or join a tour, some of which include a cycling segment through the nature reserve and entrance into the reserve and Boulder's Beach in Simonstown where the fantastically charming African penguins reign.
• Safaris – For many, a visit to some African countries would be incomplete without a chance at spotting the big five in their natural habitat, and you can do just that on your trip to Cape Town as well.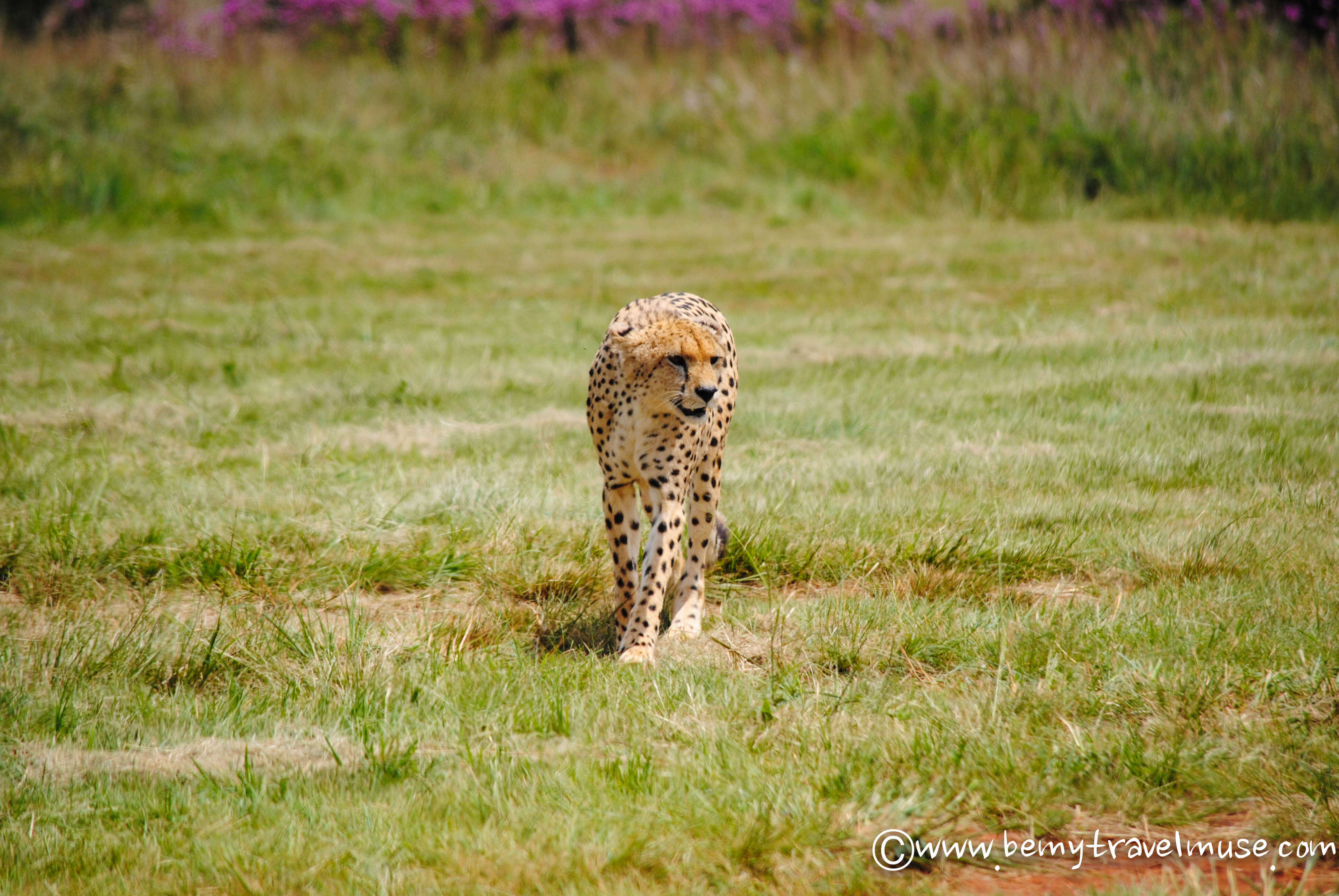 • Aquila Game Reserve is a two-hour drive from the city and gives you a chance to experience the big five on half-day and full-day safaris which can be conducted in a game vehicle as well as on horseback or even quad bikes. Overnight stays are possible too in the cosy cottages and lodge on the reserve.
• Sanbona Wildlife Reserve is four hours outside the city for that luxury experience in the wild with campsites as well as higher-end tented camps and lodges for overnight stays. Look out for the rare white lion for which the reserve runs a special rehabilitation program!
SHOP
From local crafts and clothing to some of the country's and the world's top designers, there are plenty of shopping areas to explore in Cape Town. Check out the historic Greenmarket Square in the city centre for handmade crafts and curios by artisans from across the continent, the V&A Waterfront Mall for the world's top high street and luxury brands and Long and Kloof streets for local fashion and homeware boutiques.
Weekly markets
You could probably find a market for each day of the week, but the hits include Neighbourgoods at the Old Biscuit Mill in Woodstock for some gorgeous threads by young local designers, great food and sweet treats (Saturdays). Hout Bay Harbour Market for live music, plants, locally produced natural cosmetics and food products, clothing and even some old records! (Friday-Sunday).
Get your health food fix in with the Oranjezicht Farmer's Market at the Waterfront every Saturday too, if you're a fan of quinoa, kimchi and other fermented products and super-foods. Also, more plants.
Factory/outlet stores
Access Park in Kenilworth is the most well-known collection of factory stores. I've scored many a discount on Nike, Adidas, H&M and plenty more clothing, shoes and cosmetics brands.
MOVE
Compared to other South African cities, Cape Town has quite a few decent and reliable public transport options, but of course having your own private car or requesting a cab are always available as well.
Walk – Fans of walking like myself have a good mix of beautiful scenery and interesting architecture to pass by on the way to places, and depending on where you're staying and where you'd like to go Cape Town can be very walkable indeed.
MyCiti prepaid bus system – With routes to and from the airport, popular beaches and a great many of the city's neighbourhoods and entertainment areas, this reliable scheduled bus service operates using prepaid cards. You can buy single-use tickets, or if you're in the city longer than a few days get a card you can top up at any of the stations and some supermarkets.
Minibus 'taxis' – This popular and affordable form of public transport seems to intimidate some, but it's worth it to try at least one South African taxi ride. Flag one down almost anywhere (but at least try and stick to designated bus stops) and confirm with the driver if they're going to the area/landmark you want to get to. Pay in cash (seldom over R15/$1), hold on and listen to the blaring local jams en route!
Uber/Taxify/Cab companies – Good old cab apps and companies run 24 hours here just like any major city in the world. Ask for cab company recommendations at your accommodation if you're not a fan of apps.
Rent a car (or a bicycle!) – There is of course nothing as flexible and freeing as having your own personal car to go on road trips at your own pace or simply to be in control of your movement. There are several reputable rental companies with offices at the airport for maximum convenience.
A Map for you: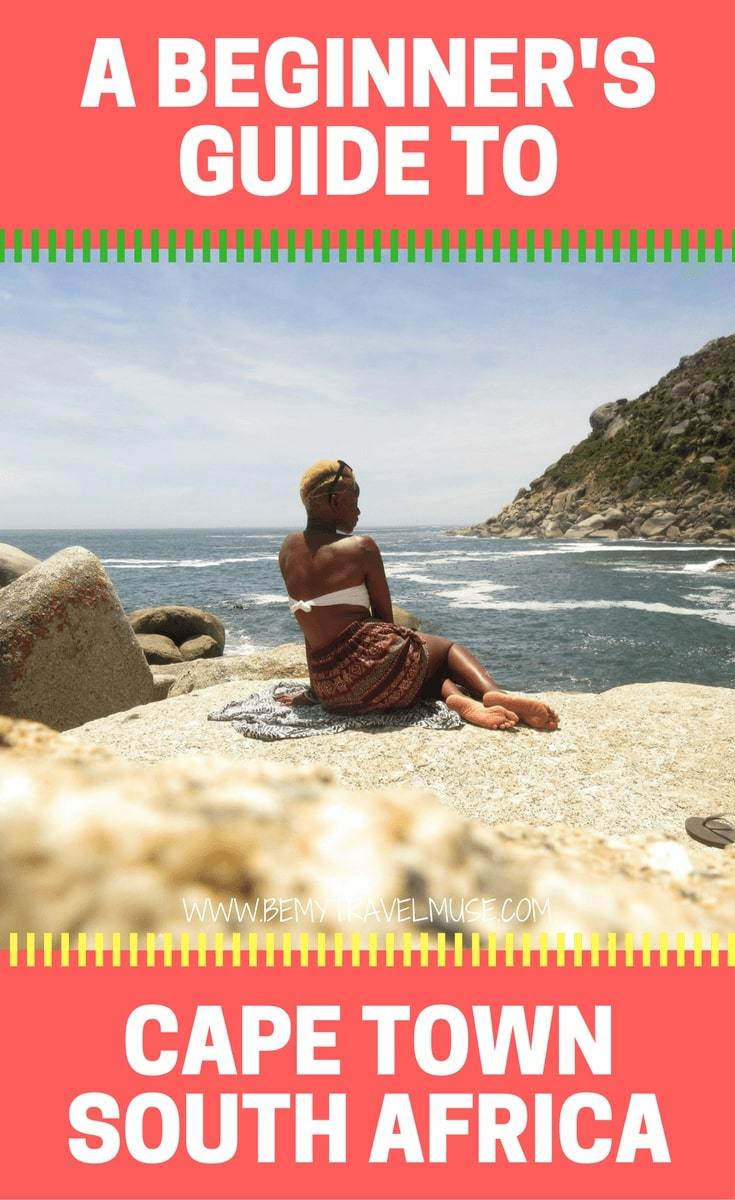 And there you go! Your beginner's guide to making the most of your time in unbelievable Cape Town. The way life in this city seems to go though, it may well end up being more than just one time! The Mother City's allure keeps almost all who meet her coming back for more effortless beauty, unique history and culture, great food, electrifying music and the people who keep it all turning. Don't say I didn't warn you if you end up moving there, or at least thinking about it.
About the author: Julie is a 24-year-old architect/model/nomad from Kenya. After studying in South Africa for 5 years she's stuck around for another year workaway-ing at hostels, exploring in between and writing about it all! Her content is a collision of tips and stories from travelling solo near and far from home and connecting with creatives who she plans and models in fashion photo shoots with. Currently she's embracing the digital nomad lifestyle and deciding where to live next – the world is anyone's oyster, right