After journeying across the world for the last decade, mostly by myself, I've ticked off over 60 countries from my solo-travel bucket list. Not every place I've been to is great for solo travelers, but there are some that stand out as the safest for women to travel in.
These are the countries that felt the safest to me:
10. Finland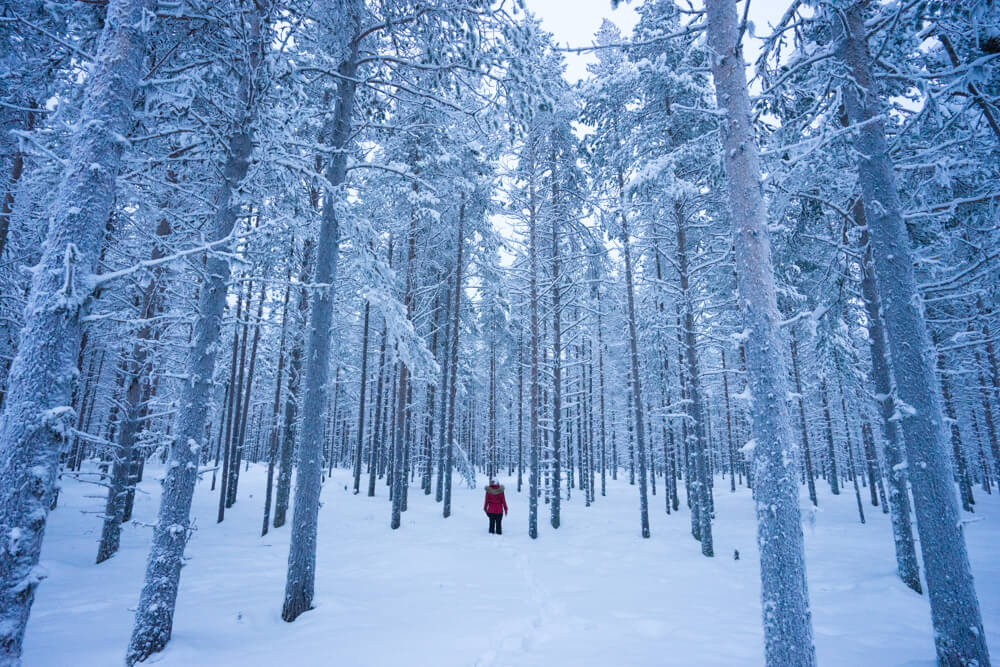 Like any Scandinavian country, Finland is one of the safest places for any traveler. One of the biggest perks there is getting to see the northern lights, which are definitely worth the subzero winter temperatures. There's also an incredibly rich culture, and you can't skip out on doing the sauna-and-cold-plunge combo.
If you go in the wintertime, which I think is the best time to visit Finland, make sure your car has snow tires, because it is basically the Arctic, after all, and it can be easy to get stuck in the middle of nowhere if you don't have them. If you have doubts about road-tripping in Finland alone, there are many tours that you can join that allow you to see all the best parts of the country in a group setting.
9. Ireland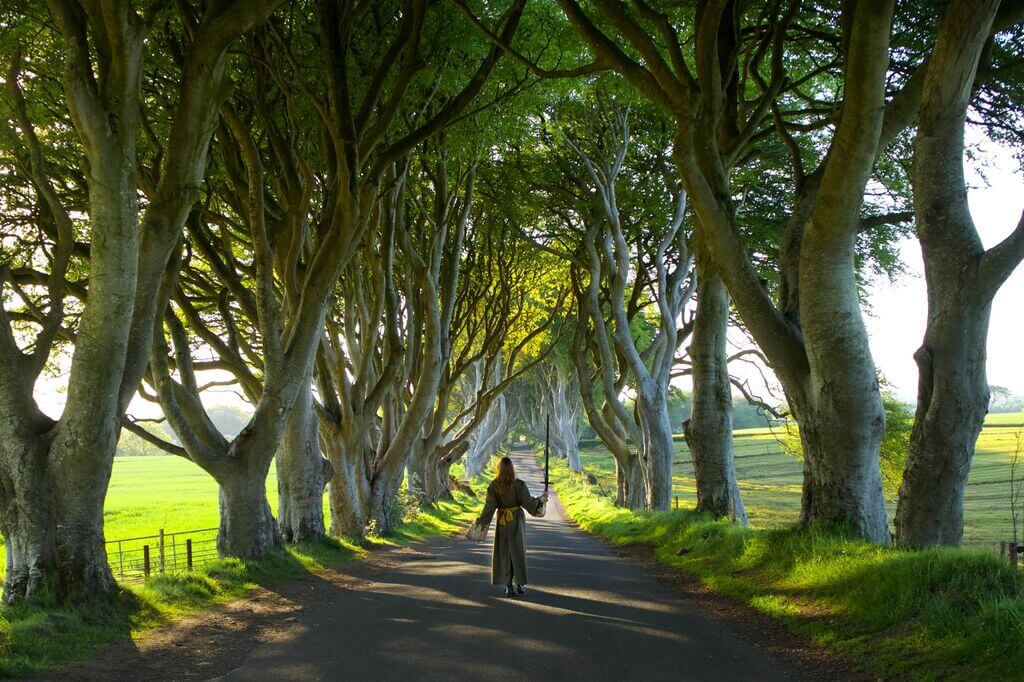 Fun fact: this is the third country I ever traveled to! I've been back to Ireland five times since then, during almost every season. I completely fell in love with Northern Ireland, which is full of rich history and has a very welcoming culture. That also goes for the rest of the island: Once when I went to a pub by myself, a group of people welcomed me into their friend group. So charming! Overall, people in Ireland are incredibly friendly and excited to share their culture with visitors, which makes it a fun and lively place as a solo traveler.
8. Namibia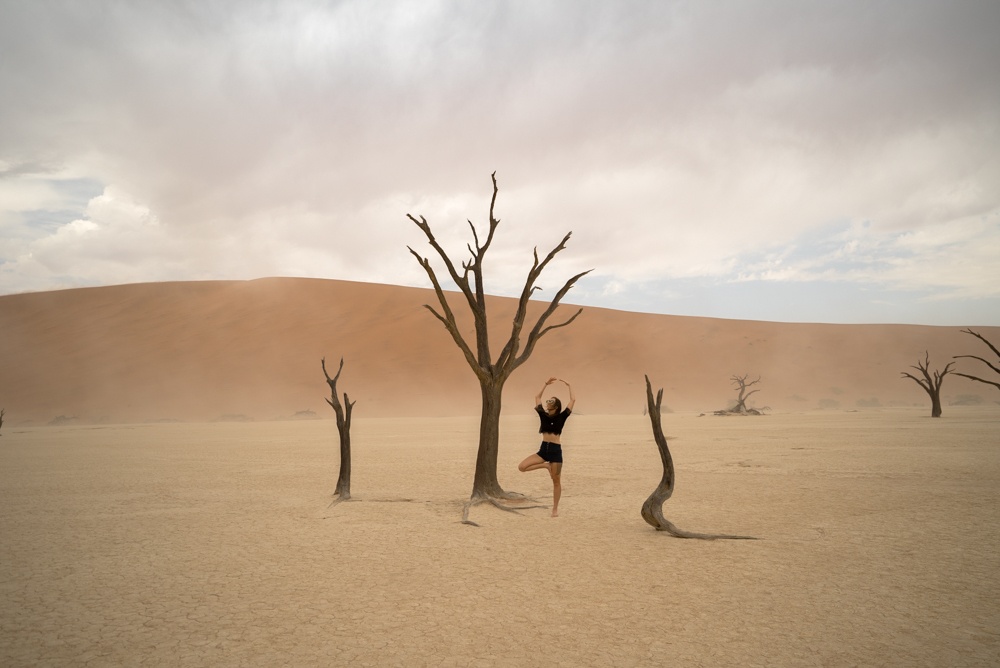 There's an unfortunate perception that Africa is a cultural monolith, even though it's one of the largest and most diverse continents on earth. Additionally, there's a common belief that the entire continent is inherently unsafe, which is untrue. I've actually never once been catcalled in Namibia (or in Southern and Eastern Africa as a whole), even after spending a cumulative seven months there. Needless to say, I've felt very safe in Namibia and totally recommend it to anyone who wants to visit Africa solo for the first time.
If you are looking for a dose of solitude in Namibia, there's plenty of untouched nature to explore. However, make sure you know how to change a tire and bring plenty of water with you wherever you go. A satellite phone is also a must, just in case you need to reach out for help. If you don't want to go to Namibia alone, I run a tour there, and a lot of solo travelers join it as their first experience of Africa.
7. Switzerland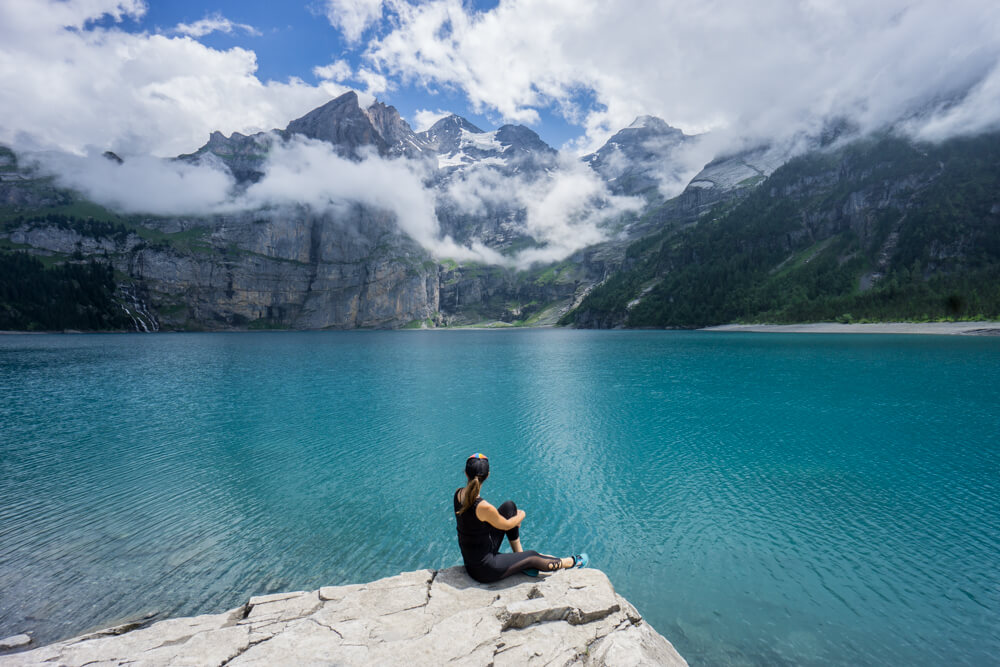 Switzerland is a dream destination and easily one of the safest places to live in and travel to. It's clean, superbly operational, organized, and insanely beautiful. I've been there twice in the summer and once in the winter, and I found it impossible to find anywhere ugly. Seriously, it's just so dang beautiful everywhere you go!
Swiss cities are approachable and easy to get around in, and the people are incredibly welcoming. I met people from Switzerland while traveling elsewhere, and they invited me to come visit them in their home country, which I did. They even hosted a big potluck dinner for me, because they knew how expensive it is to travel there. Even if you don't know anyone before going there, it's easy to meet locals and other travelers. This is especially true if you stay in the huts in the mountain towns, as they have a cozy and communal feel.
Keep in mind that pickpockets are common in Switzerland, just like most of Europe, but that didn't necessarily make me feel less safe.
6. Malaysia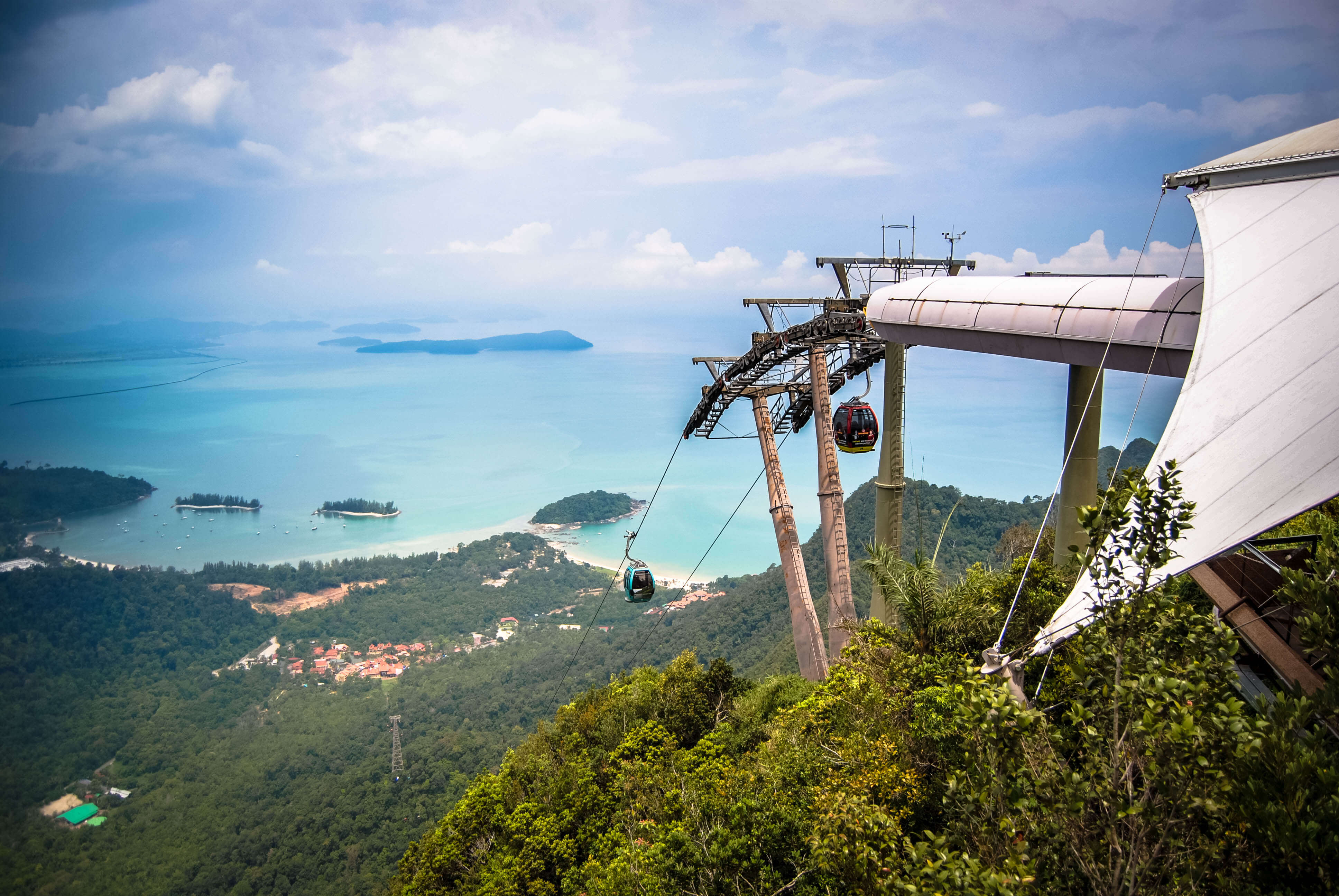 While many of the safest countries for women to travel in are on the pricier side, Malaysia is a great option for budget travelers. Southeast Asia as a whole is a stellar place for solo female travelers, but of course, I'm partial to Malaysia because of how people there showed so much interest in befriending me and showing me their culture. On my first trip there, I went to an engagement ceremony, and also went out to eat amazing food with my new Malaysian friends. Malaysia has always felt very safe to me, so I can recommend it for other solo female travelers as well.
5. New Zealand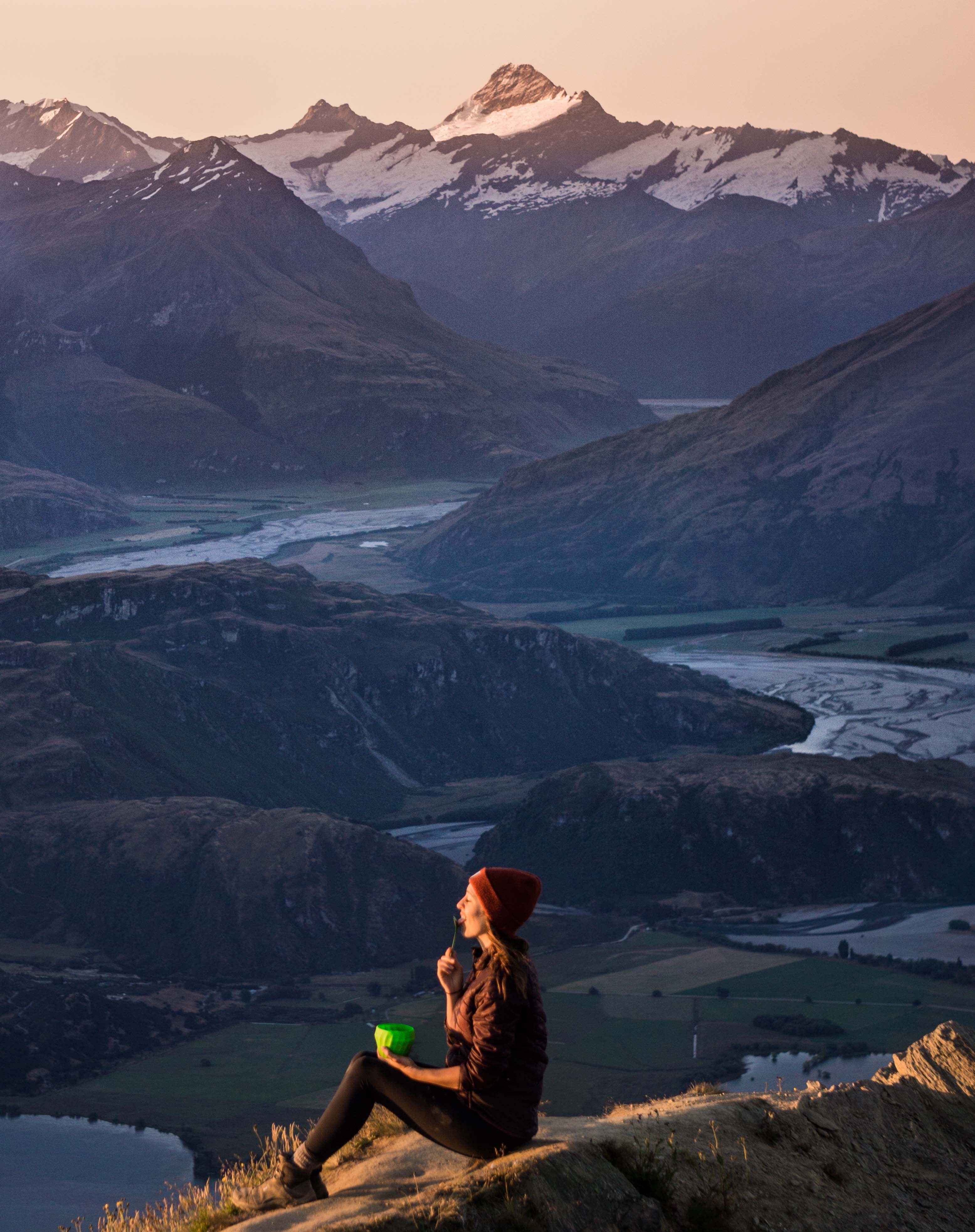 New Zealand is easily one of the most popular destinations for solo female travelers, so there must be a reason why, right? First, there's so much to do there. But also, its population is small and known for being super friendly, and it's easy to make friends with both locals and other travelers. It's also uber-popular among backpackers, so chances are you'll meet plenty of other people there doing the same thing, which generates a cool sense of community that is harder to find elsewhere.
Hitchhiking is quite common in New Zealand and has remained that way for decades. This speaks volumes to how safe people feel there, which is why I think it's such a fantastic destination for solo female travelers.
4. China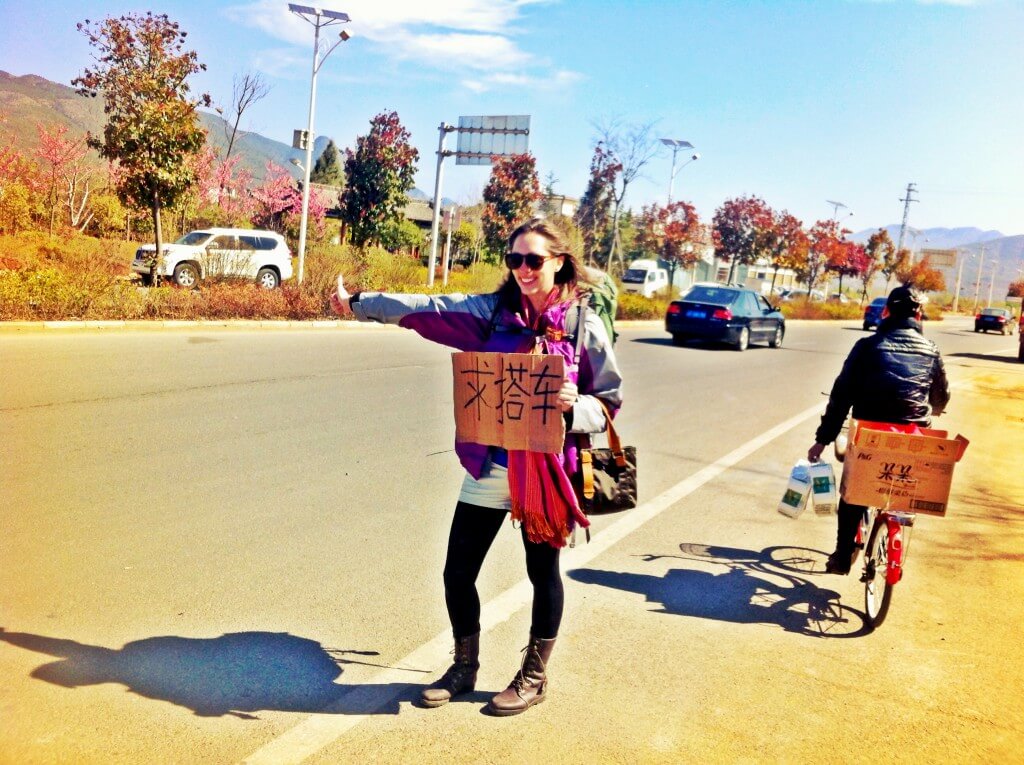 Are you surprised by this one? China might be one of the most misunderstood destinations on Earth. I had a unique firsthand experience while traveling in China, which involved being down to my last dollar and quasi-adopted by a local girl who took me under her wing. We ended up hitchhiking, and it worked out so well that I got around China that way for a while.
The kicker is that the locals who gave me rides didn't only do that — time and time again, people in China showed me immense kindness. They bought me lunch and didn't let me pay, or they bought me the rest of the bus fare if they couldn't take me all the way to where I was going.
I traveled in Yunnan and Sichuan Provinces, which are a bit more remote and less populated. I also spent time in the Himalayas, where the people were equally kind and hospitable. Never once did I feel unsafe in these areas, despite hitchhiking around by myself.
I'll always cherish my time in China, and I can wholeheartedly say that it's one of the safest countries for women to travel in alone.
3. Canada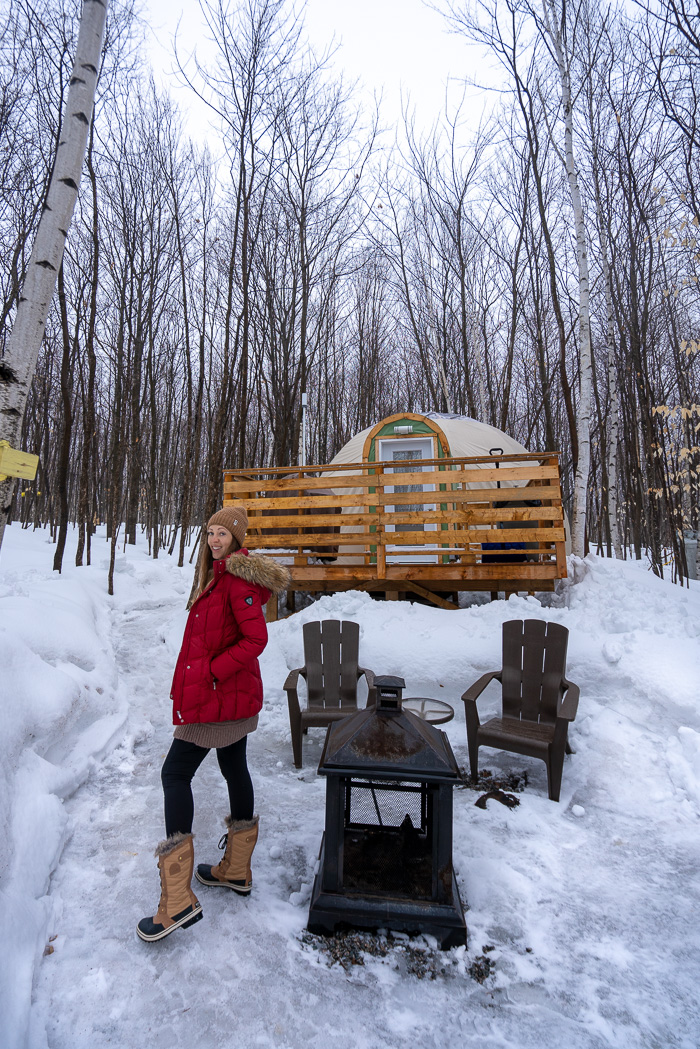 This probably comes as no surprise, as Canada is internationally renowned for politeness. I love traveling there, especially by myself, because I always meet people who are so kind to me and will make the extra effort to help if I'm lost and need directions or anything else. Once, someone gave me a bottle of water as a gift at his shop because I didn't have any cash on me, which goes to show just how ideal Canada is for solo travelers.
Even when I've been in the wilderness in Canada, I've felt safer than in the US, where I'm from. This could be because there are fewer people, but overall I just love being able to enjoy the wide-open spaces without worrying too much about my safety. Another wonderful thing about Canada is that people feel a deep sense of pride in their communities, which is a beautiful thing to witness, because they are excited to share what makes their community special.
2. Japan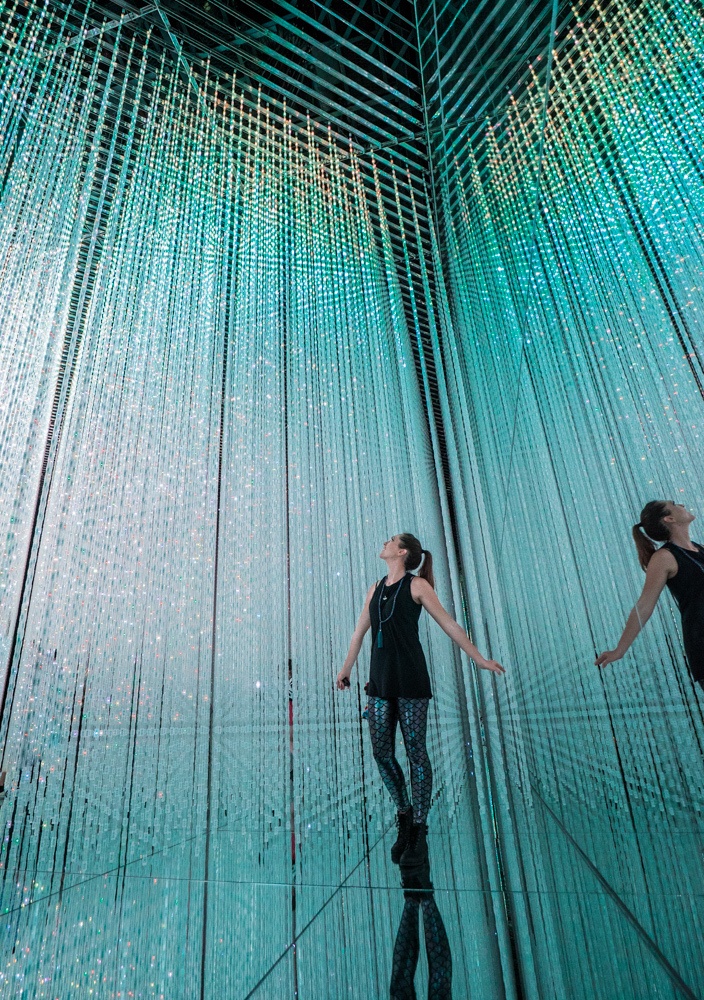 I've had an amazing time in Japan with its people. They've always been so kind and helpful, despite my lack of Japanese language skills. Even when I approach them with a translator app, they're always willing to try their English with me and very patient when there's a snag in communication.
Overall, crime is lower in Japan, so it's easily one of the safest countries in the world for women to travel in. When I last visited with Felix, I was walking down the street, and he lost one of his socks. Someone pulled over on the road to tell us that we had dropped a sock, which left me in awe at how people go out of their way to help one another in Japan.
I've also traveled to Japan on my own and have always been impressed by the level of hospitality, so I 100% recommend it for solo travelers.
1. Iceland
If locals leaving their cars running while they pop into the grocery store doesn't immediately indicate that a place is safe for solo travelers, I don't know what is. Even in my home country of the US, where I feel very safe traveling alone, I can't imagine people leaving their keys in the ignition like that. Iceland is also quite a small country, with a population of just under 400,000, and it definitely has a more laid-back atmosphere.
Plus, it being an island, there's not really anywhere someone could run to if they committed a crime, so take that for what it's worth. Icelanders tend to be very friendly as well, which made it easier for me to meet people and ask for help when I needed it. Overall, it's a wonderful country to visit alone, especially if you're a first-time solo traveler.
***
When it comes to finding the safest countries for women to travel in, everyone's list will be different and based on their own experiences. There are plenty of other countries that are awesome for solo female travelers, but I hope this gives you a dash of inspo, whether it's your first or hundredth adventure.
Which country will you choose?