This post was written by Mariellen Ward, a long-term expat living in India.
Solo female travel in India. Is it possible? Yes, absolutely. There are many people, like myself, who think India is a fantastic destination for solo female travelers.
In fact, I started my solo female travels in India. I needed a big trip, a complete change of life, and during Yoga teacher training in Toronto, Canada, I suddenly felt compelled to go to India. It took me 11 months to plan and save, and in December 2005, I flew to Delhi, India, to begin a six-month trip across the length and breadth of India.
I had never done a big trip like this before, so for me it was like jumping into the deep end of the pool. I traveled alone for six months and had the time of my life. Since then, I traveled back to India 13 times before finally moving to India in 2018. Most of my travels are solo.
However, when it comes to the topic of travel in India, most often the issue of safety comes up very quickly. There is a perception that India is not a safe place for women travelers, but I have not found this to be true. I do, however, think India is sometimes very uncomfortable for women, and often challenging.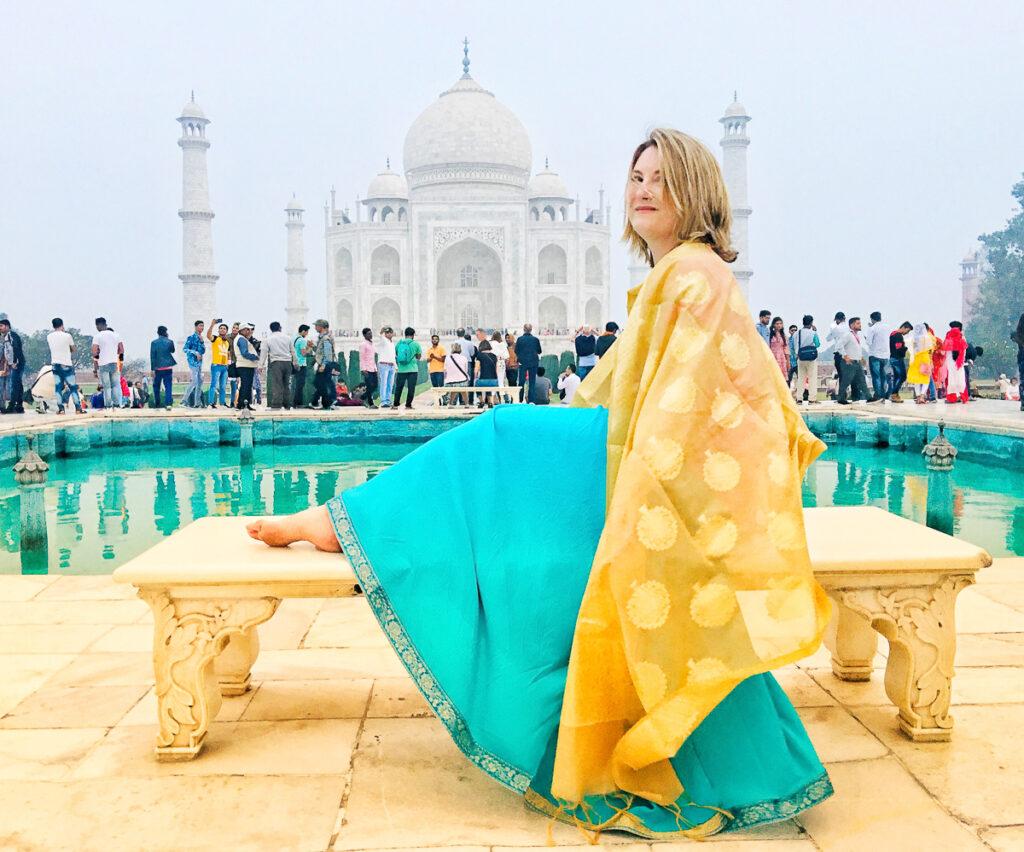 Like many other countries, there are some terrible stories. Thankfully, these are the exceptions, and every year millions of women travel safely to India, and also there are many expats living here, like myself. You can always join a group or take a custom tour to get your feet wet while you get comfortable traveling in India.
From my perspective, the three biggest dangers in India are conmen, mosquitos, and water. Getting scammed is the biggest problem facing tourists. It's very hard to avoid, you have to be on your toes and learn who to trust. Many people are genuinely kind and helpful, of course, but some turn on the charm to scam unsuspecting tourists, especially those new to India.
In one of the most common scams, a friendly man will approach you at the airport with an offer to help. Within minutes, as he gets information from you, he will inform you that the hotel you booked burned down, or the center of Delhi is closed, or your hotel is in a very bad area – and of course offer to take you to another hotel. Then, he will try to sell you a very expensive tour package to some place like Kashmir. This is just one of many scams that a tourist to India might face, and that can dampen, or even ruin, a trip to India.
Avoiding mosquito bites (so you don't get dengue fever) and drinking clean water will both go a long way to keeping you safe and healthy in India.
So, if you are ready for India, plan carefully, take precautions, use common sense, and avoid drugs and excessive drinking, you should have an amazing trip. I have heard many travelers to India say: "India is not what I expected!" They were bracing themselves for a difficult trip, and then discovered India was much more modern, friendly, prosperous, and fun than they had anticipated.
Here is my best advice for how to stay safe, where to go, and how to thrive as a solo traveler in India:
Choosing your India Itinerary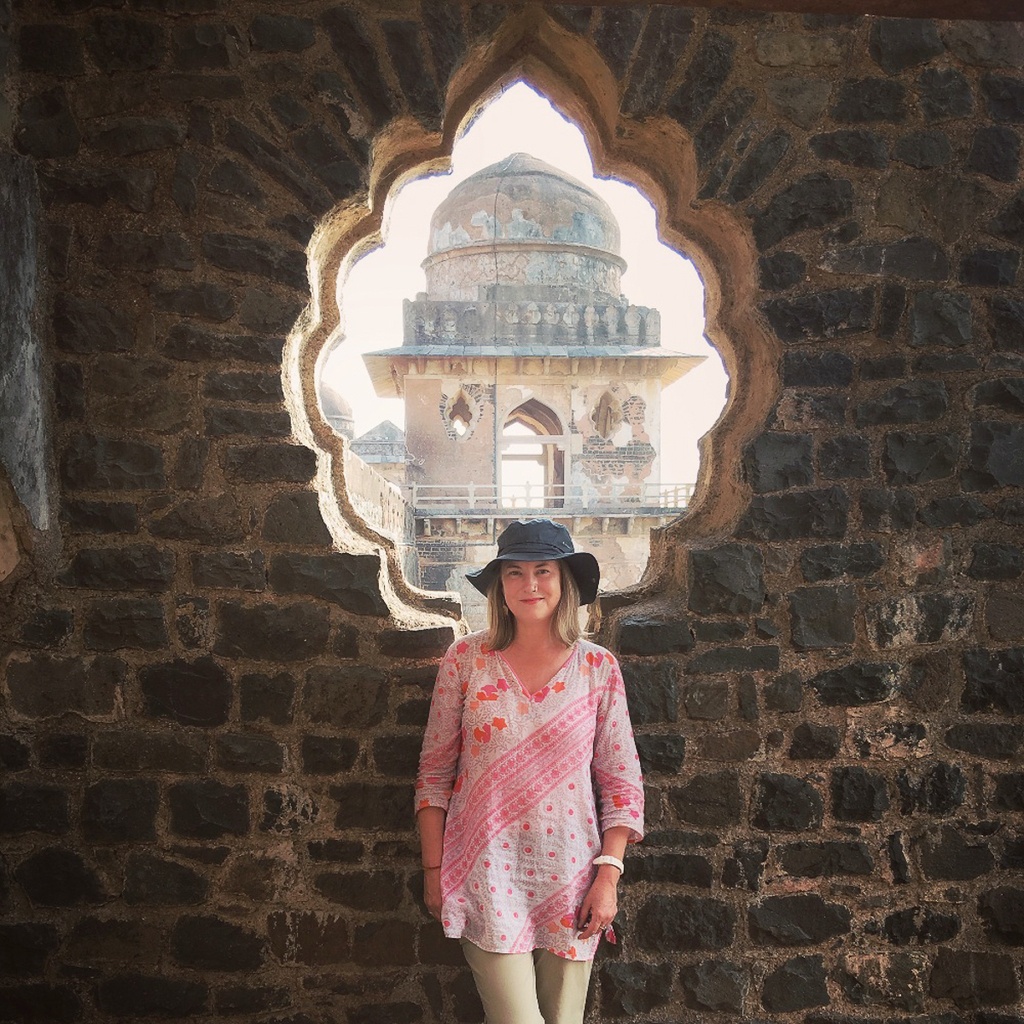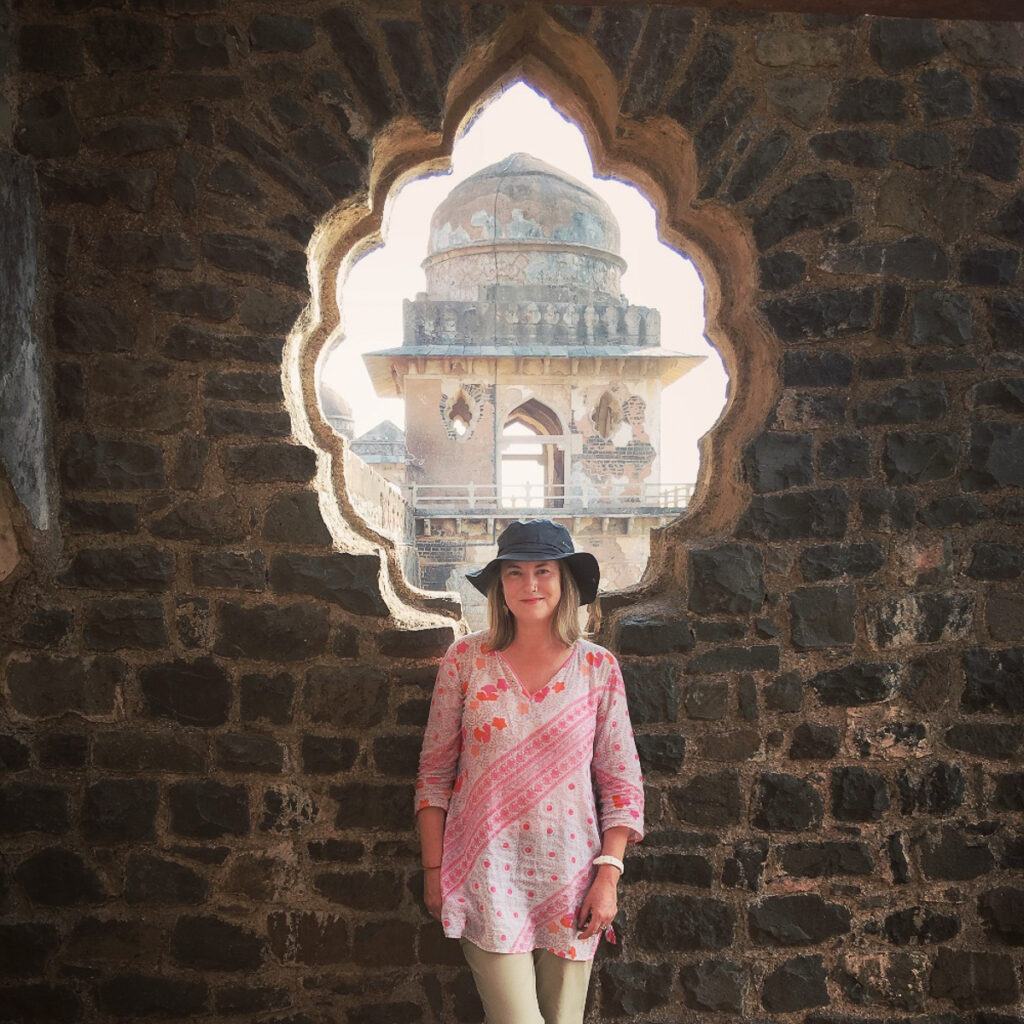 Your itinerary and your destinations are the most important things to decide on. For solo female travelers and first-timers, it's a good idea to stick to touristy destinations, where you will find other foreign travelers, and other solo female travelers. Also, be aware of big festivals and the climate as you plan.
Weather is extreme in India – you don't want to be in Rajasthan in the heat of June or in a remote mountain location during the monsoon. Big festivals such as Diwali can bring traffic to a standstill and make travel hard. Likewise with the Holi festival*, the festival of color, you don't want to be out on the street. Plan ahead and play privately with a family, group, or hotel.
*I have played Holi in India many times, but always with a private group. I played with the family of a guest house in Delhi, and several times with other Yoga students at an ashram in Rishikesh. I had a lot of fun, and I never felt unsafe.
Solo Friendly Destinations in India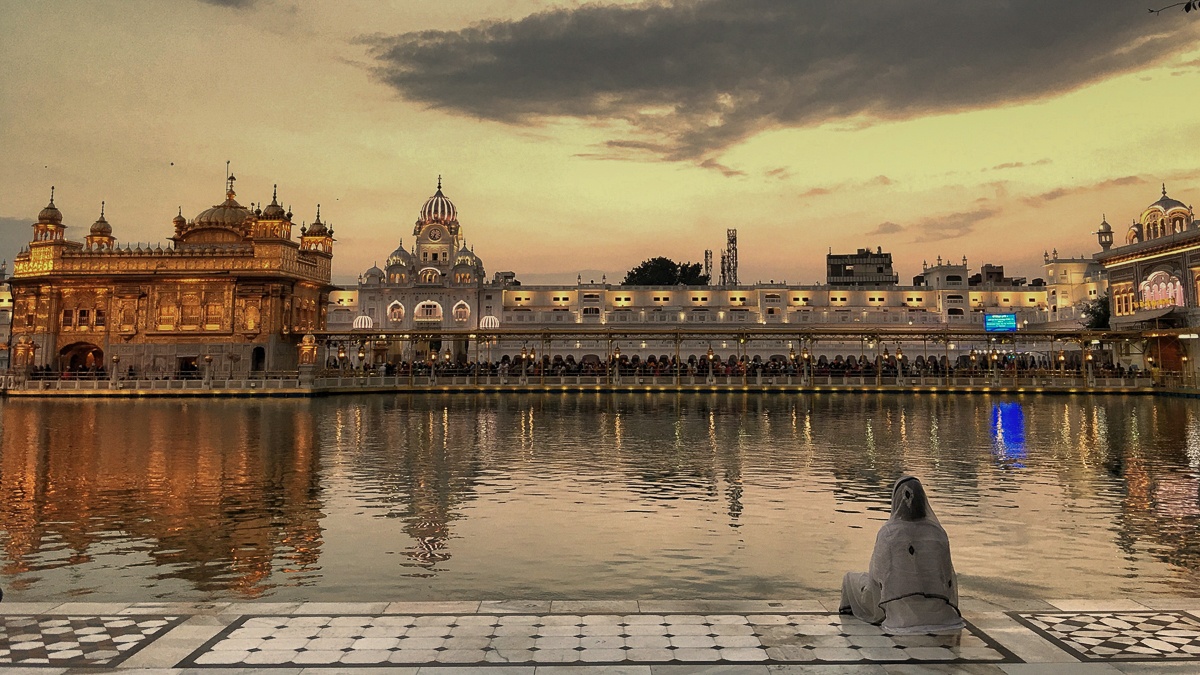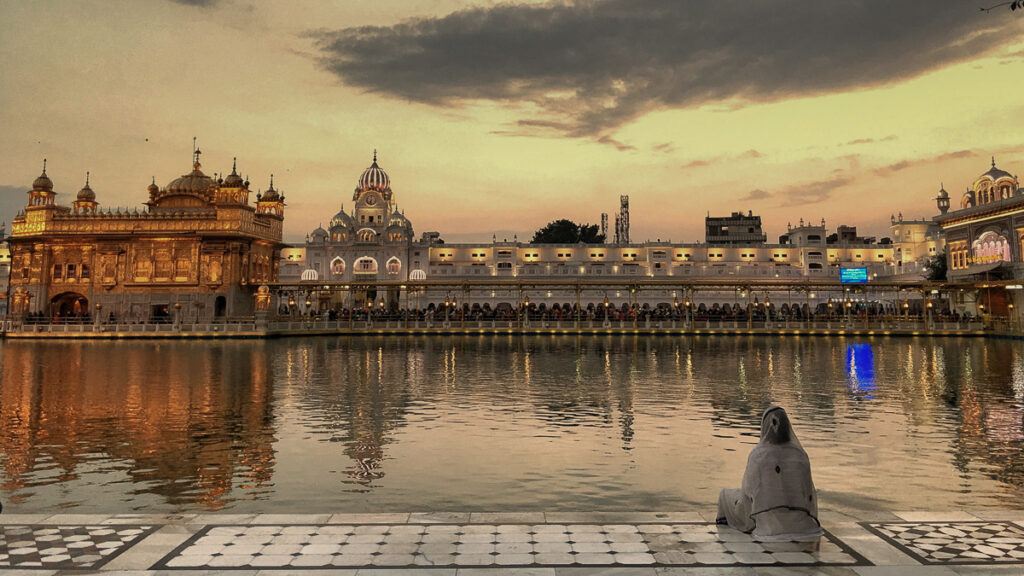 If you are new to India, consider sticking to the more well-known and touristy areas to start. There is better infrastructure and more travelers, which can be helpful as you are navigating the inevitable culture shock that comes with a first trip to India.
After you are more comfortable, you could try going to more off-beat locations, such as the villages of Kumaon in the Himalayas, or the temple towns of Madhya Pradesh in central India, or the hill stations of the Western Ghats in Kerala and Tamil Nadu in south India. If you decide to try an offbeat destination, make sure it's to a place that's known to be friendly to tourists. Avoid Bihar and rural Uttar Pradesh, as they are known to be rougher states, largely due to poverty and organized crime.
Most travelers fly into Delhi or Mumbai, the two biggest cities in India. Big cities in India can be challenging due to sheer size, density, and the propensity of scammers targeting tourists in the more touristy areas. You have to be alert in these cities. In Delhi, stay in South Delhi, which is an upscale residential area, and consider taking walking tours or food tours. In Mumbai, stay in South Mumbai or Bandra, and likewise consider walking tours. They are a safe and fun way to get around.
My top destination suggestions for first-time solo female travelers to India are:
1. Rishikesh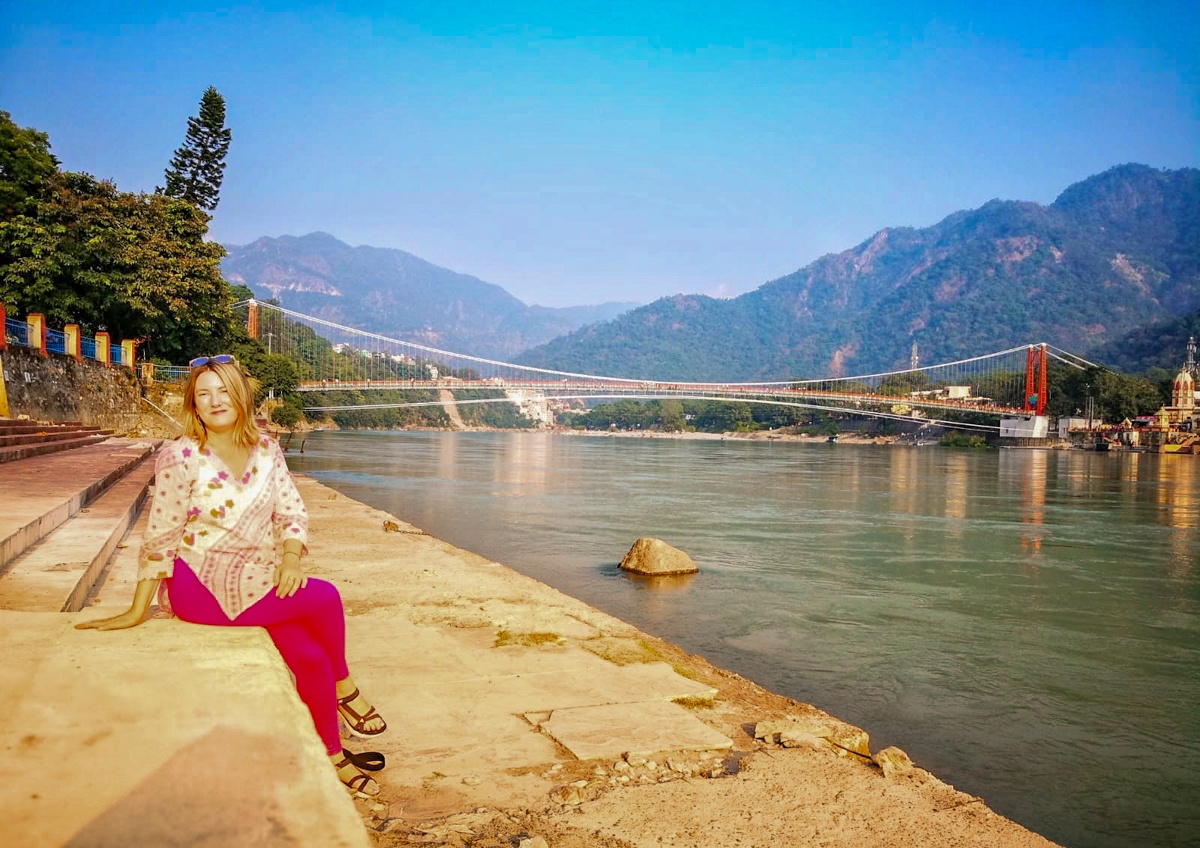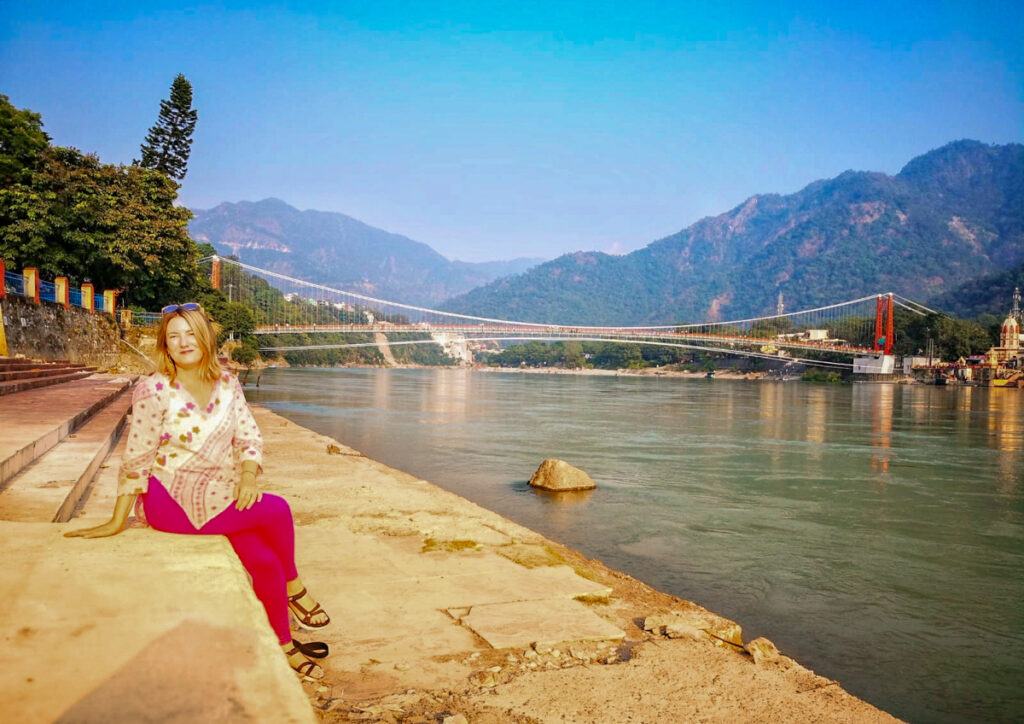 A small town in the foothills of the Himalayas, about a 4-5 hour drive north of Delhi, Rishikesh is known as the Yoga Capital of the World. Even if you don't do Yoga, it's a place buzzing with tourists and filled with cafes, guest houses, ashrams, and classes. It's very easy to meet other travelers in Rishikesh. You can get there by taxi, train, bus, or a flight to Dehradun (which is just 30 minutes from Rishikesh by taxi).
As a longtime Yoga student, Rishikesh was one of the very first places I went when I landed in India in December 2005. I loved the peaceful town, located in a picturesque valley, and have been back countless times. In fact, I moved there for four years. It's not as peaceful as it used to be – it's become a tourism hot-spot – but it's still a beautiful place.
2. Goa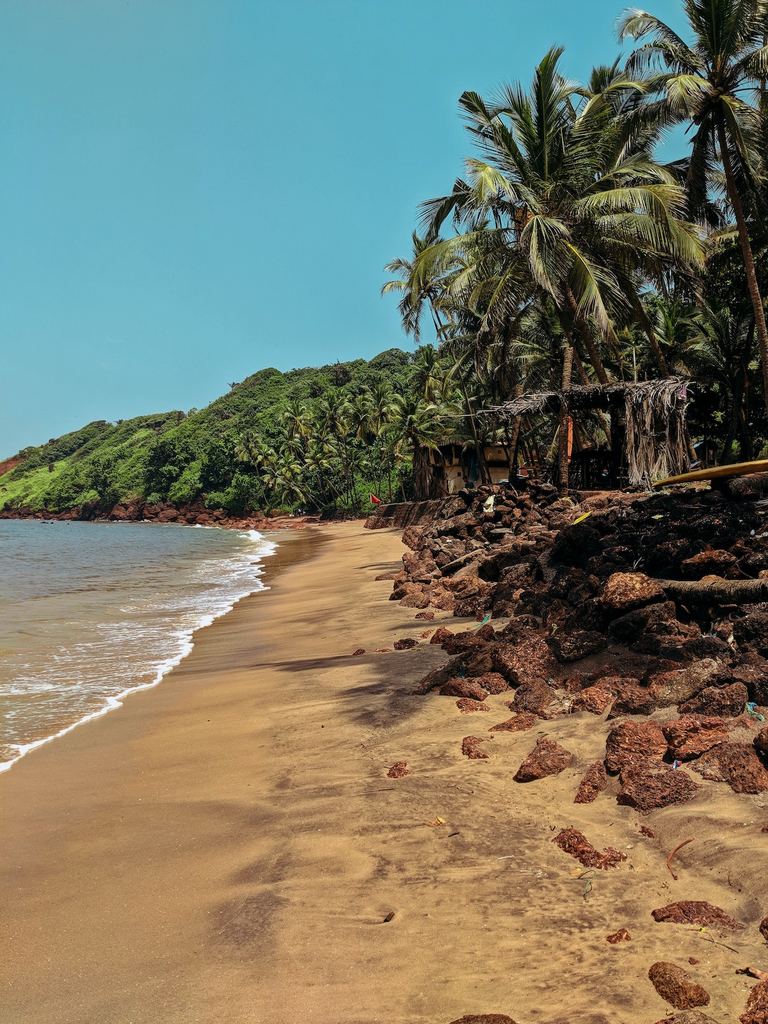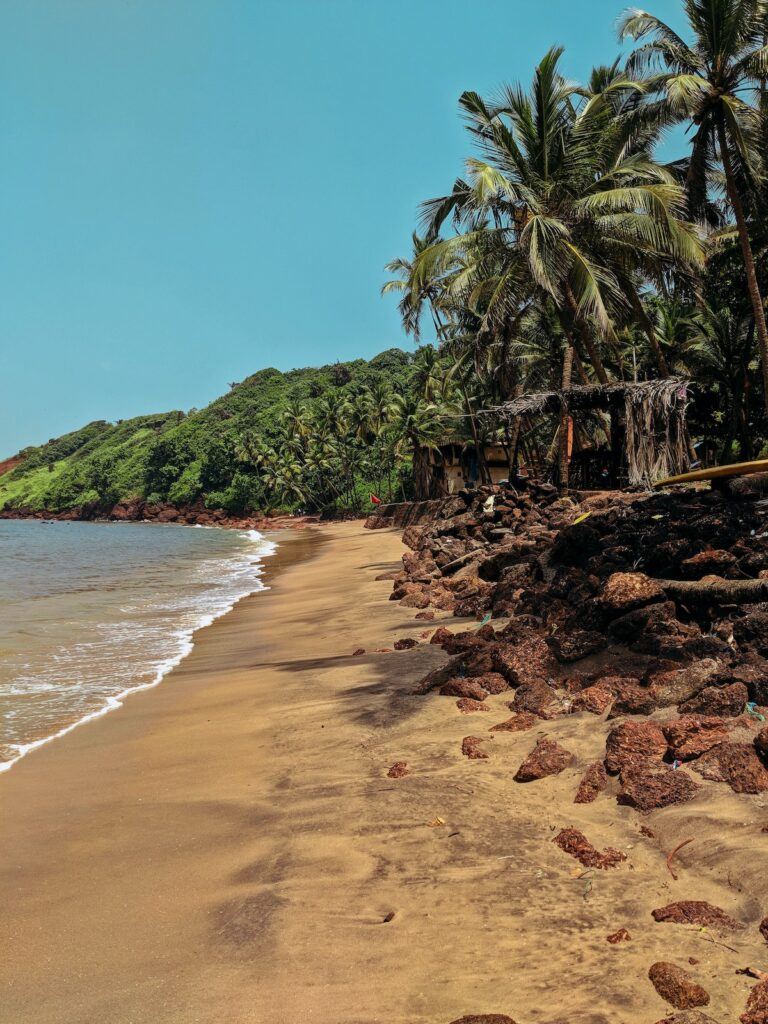 From November to March, Goa is the place to be. A tiny state on the coast in south India, it's famous for beaches and beach life. Everyone goes to Goa to relax, chill, and (in some areas of north Goa) to party in the tradition of the Hippie Trail of the 1960s.
But there's much more to explore in Goa. Goa was a Portuguese colony for hundreds of years, and the influence can still be felt. You can tour Old Goa, built by the Portuguese, or visit some heritage mansions, or stay in Fontainhas, in the capital city of Panjim. It's the only Latin Quarter in Asia.
3. Rajasthan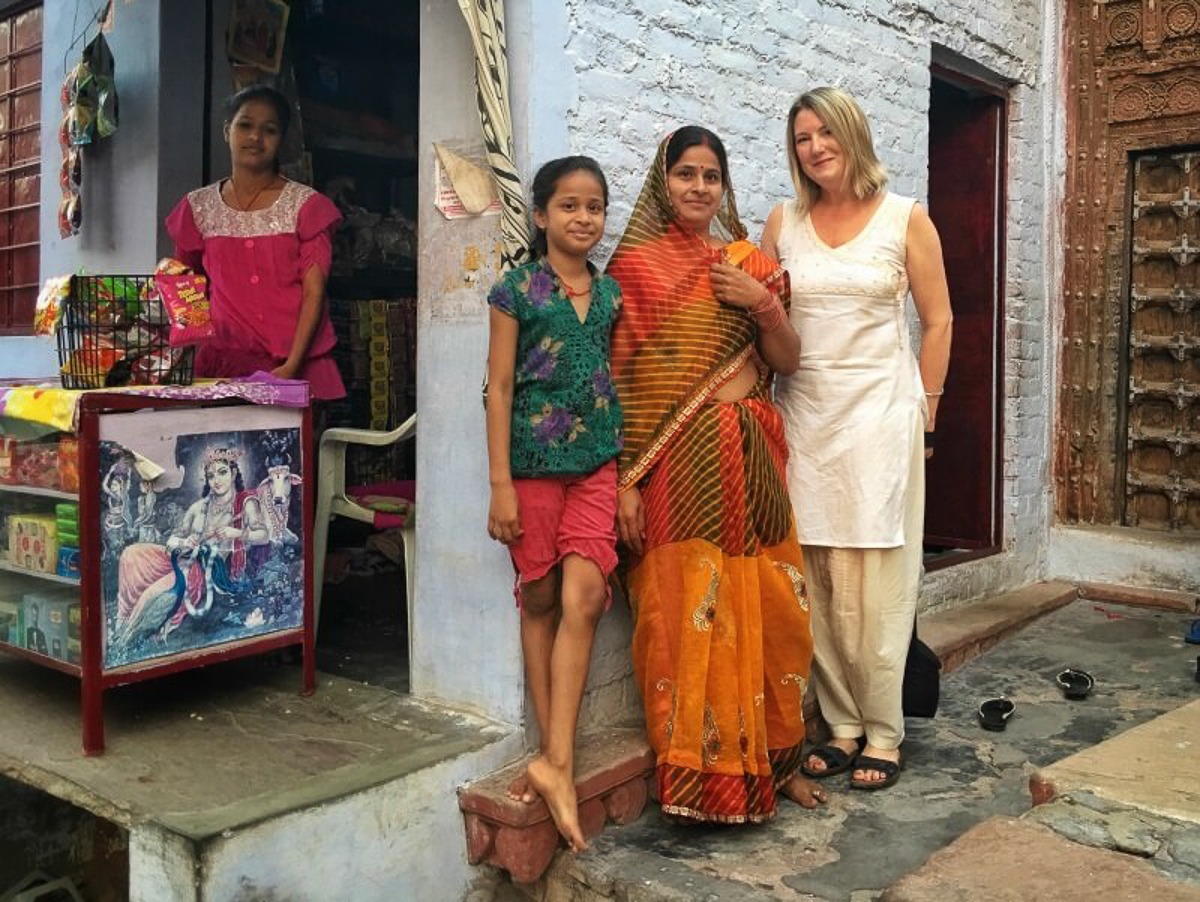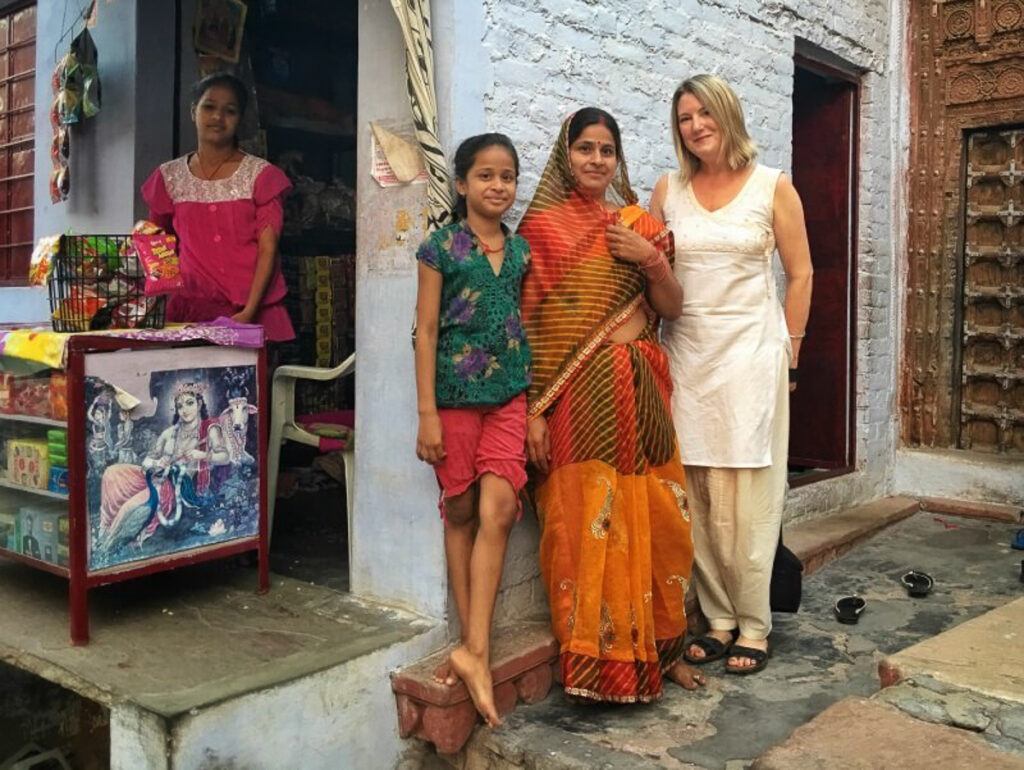 The "land of kings" is one of the most popular tourist destinations in India – and for a reason. It's gorgeous, the stuff of tourist brochures. Hills topped with medieval forts, camels loping across the sand dunes, women wearing brightly coloured saris, peacocks flying low over the desert …
Like everyone else, I also love Rajasthan. No matter how much time I spend traveling all over India, I always love visiting Rajasthan. Places like Udaipur and Jaisalmer conjure an atmosphere of timeless romance, and never fail to capture my imagination. There is really nowhere like it.
Rajasthan has a well-structured tourist route and is a great choice – but only between November and March. Otherwise, it really is too hot. Temperatures soar well into the 40s (over 100 Fahrenheit) from April through to October.
4. Kerala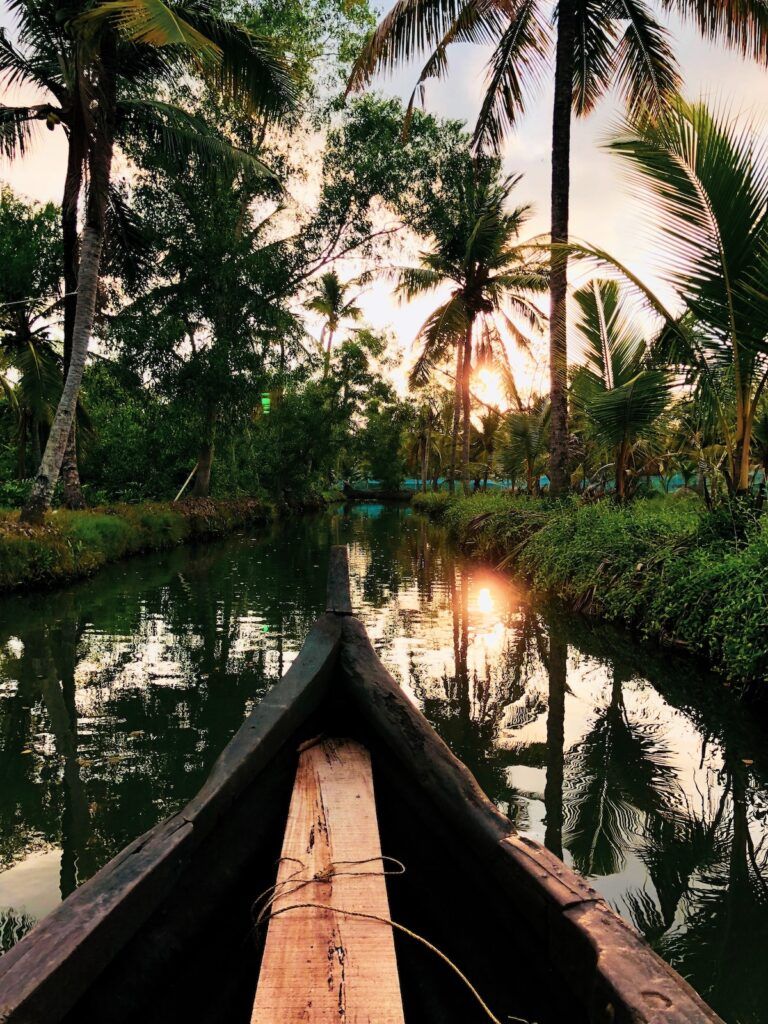 Gentle Kerala in south India is a land of beaches and palm trees, backwaters and houseboats, rolling hills and spice gardens. It's a perfect state for making a soft landing in India. You can visit Kerala at any time of the year, but ideally between October and April.
5. Ladakh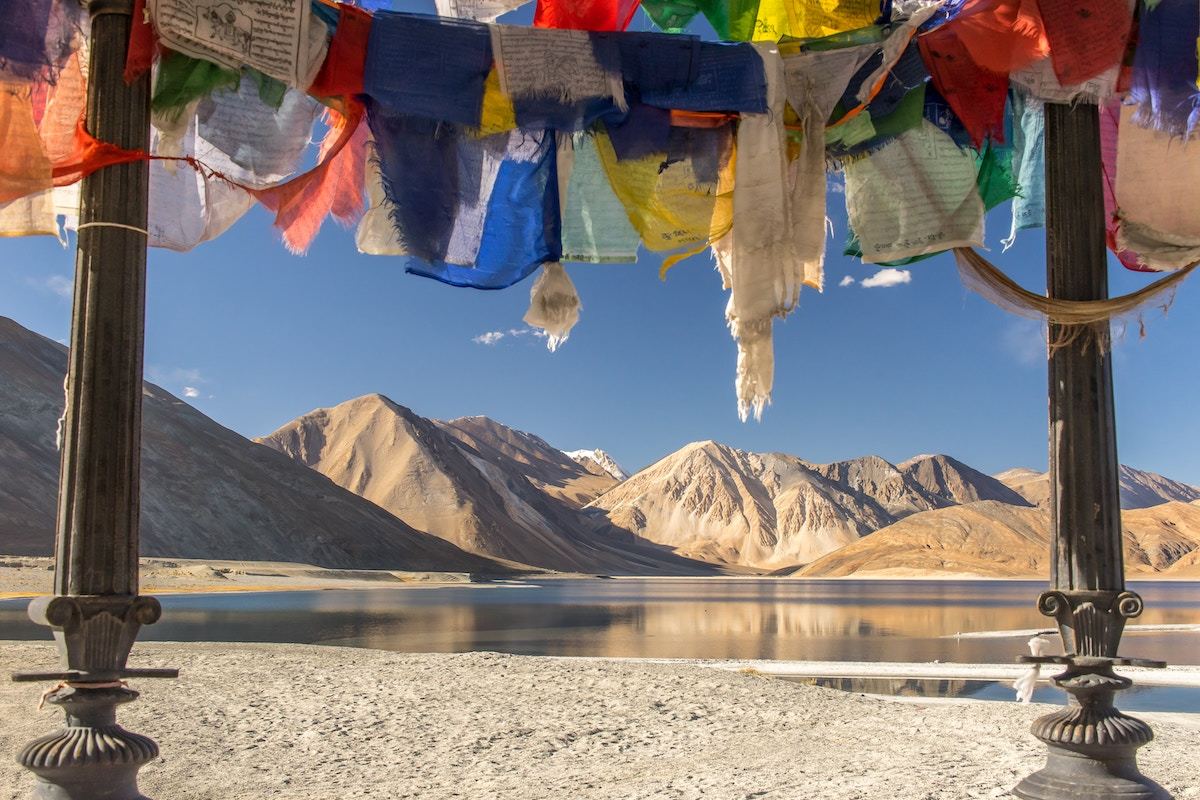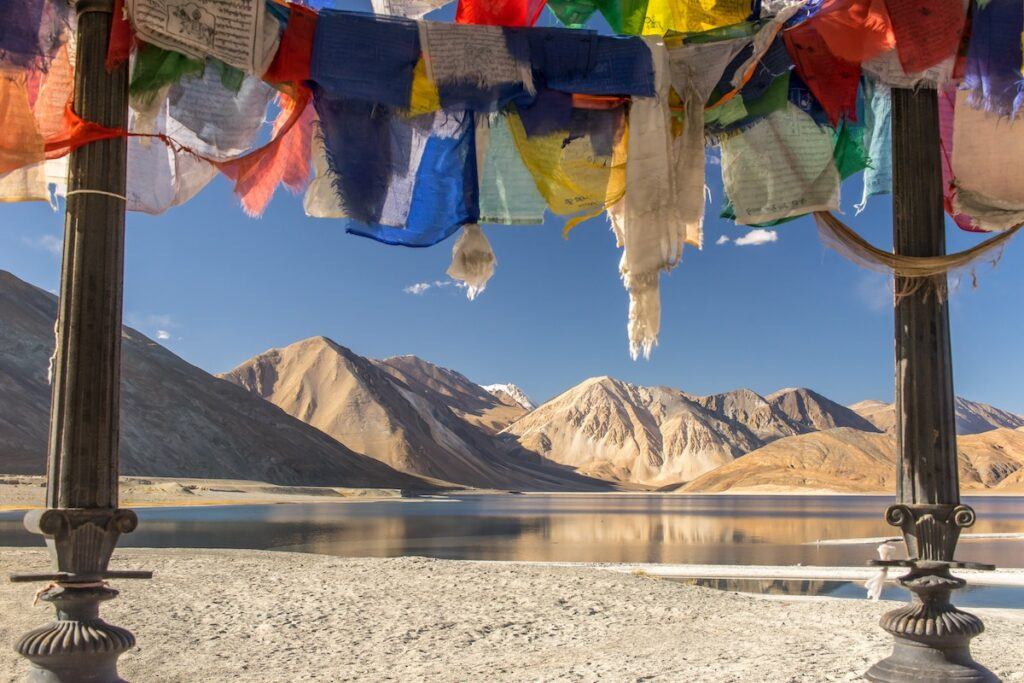 For an otherworldly adventure, Ladakh – way up in the very north of India – is a unique and spectacular destination. A high-altitude desert plateau, Ladakh was at one time a Buddhist kingdom. It still retains the flavor of Tibet with whitewashed stupas, fluttering prayer flags, and imposing monasteries found throughout the state. The capital, Leh, is small and tourist friendly. Ladakh's tourist season is short, just from July to September. Otherwise it is too cold and snowbound.
Best Things to Do in India
There is a wide variety of landscapes in India– from the soaring Himalayan mountains to the deserts of Rajasthan and Gujarat, to the tropical beaches of Goa and Kerala. There are so many amazing things you can do in India:
Yoga
India is the birthplace of Yoga and it's the perfect place to learn more about this ancient art and science. There are Yoga schools and ashrams all across India, but some of the most accessible to western students are in Rishikesh, Goa, Kerala, and Mysore. You can go on a Yoga retreat, take a Yoga Teacher Training Course, or just drop in and do classes. There are lots of options for every budget, and studying Yoga is an ideal option for solo travelers.
Yoga was one of the things that originally brought me to India. I am a longtime Yoga student and met a teacher from India in my hometown, Toronto, Canada, in 2004. When he opened an ashram in Rishikesh – Anand Prakash Yoga Ashram – in 2007, I started going regularly. It's a great choice because it is run by Indians and Canadians, and is very comfortable for westerners.
Wildlife Tourism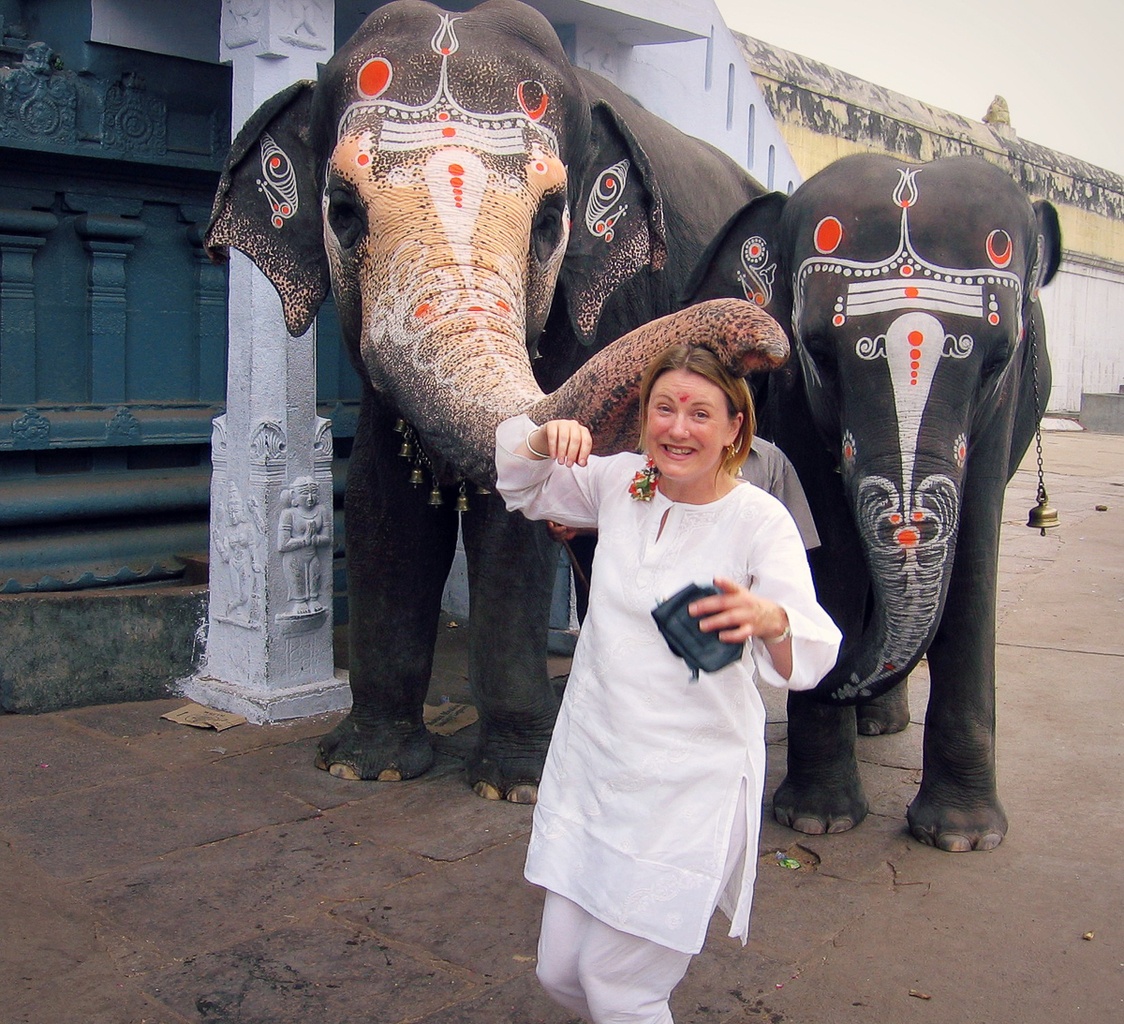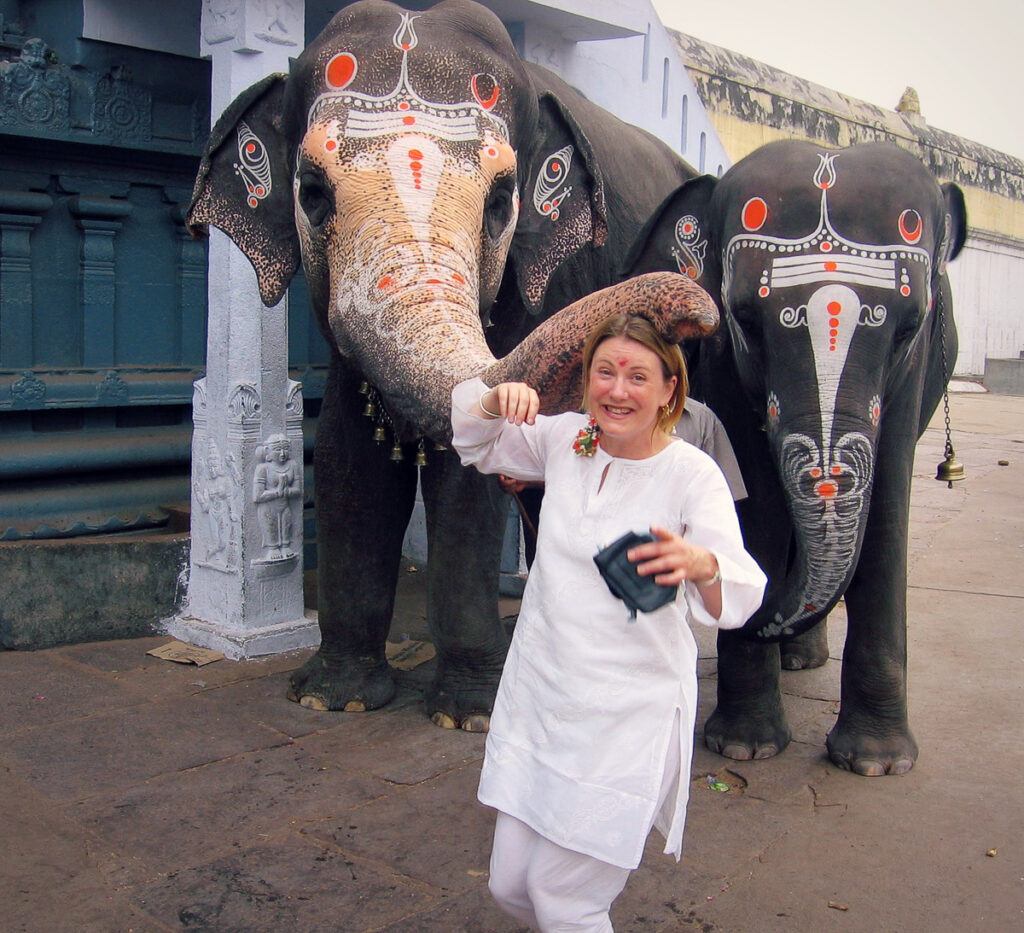 While Africa has the "big five" animals, India has the "big six:" tiger, leopard, bear, elephant, and rhinoceros. India also has buffalos, lions, gaur and many other incredible animals, which you can see at either national parks or tiger reserves across the country. While wildlife tourism is very different in India, as compared to Africa, it is still a fun and exciting way to enjoy the jungle. The best tiger reserves in India are Kanha, Bandhavgarh, Corbett, Tadoba, Nagarhole, and Ranthambore.
My personal favorite is Kanha tiger reserve, and it is also the park that regularly wins awards for being the best managed wildlife park in India. It's a very beautiful, pristine wilderness area, with sal forests and golden meadows, and it is full of birds and animals. Yes, there are tigers and I have seen many there – but you don't need to see a tiger to enjoy the beauty of Kanha. Kanha is also the home of the endangered Barasingha swamp deer. Seeing them, with their huge antlers, in a sun-drenched meadow is a beautiful sight.
Adventure Travel
With the Himalayan mountain range running down the eastern border of the country, adventure tourism in India has really developed over the last decade. The Indian Himalayan region is spread across 13 states, and many of them offer trekking, camping, white water rafting, snow leopard expeditions, and other adventures. Uttarakhand, a five-hour drive from Delhi, is a good place to start. The beautiful Valley of Flowers trek is one of the most popular – especially in August when the valley is carpeted with flowers. Best bet is to go with a top-notch adventure travel company – Aquaterra is one of the best.
Wellness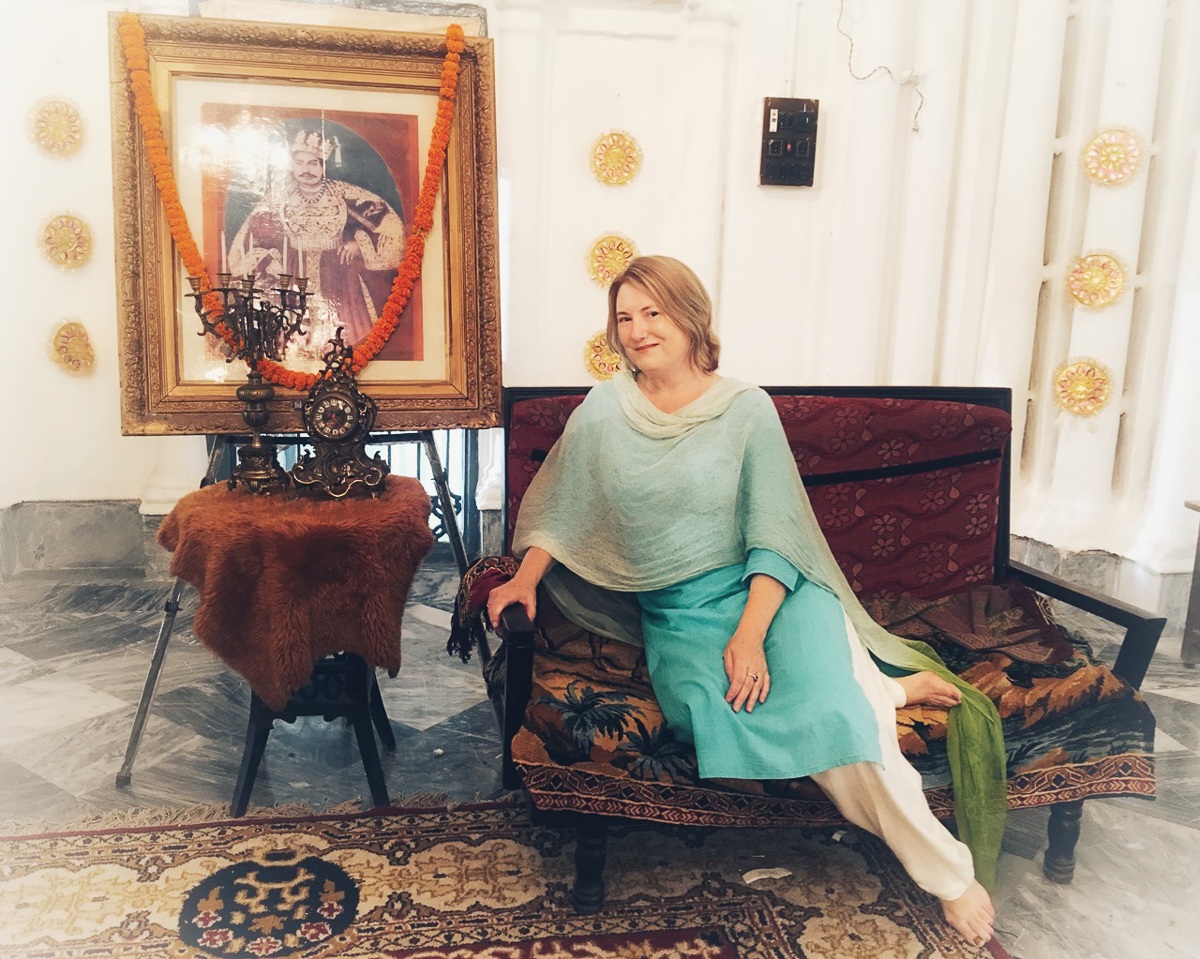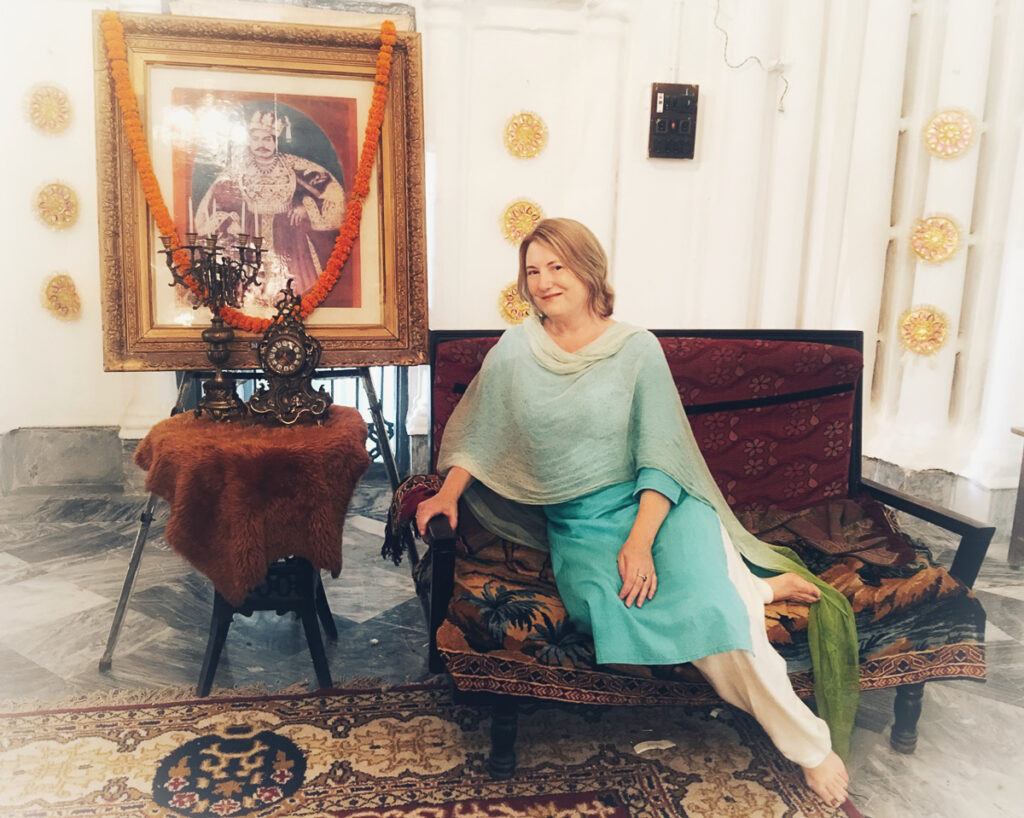 India is a great place for wellness travel. There are retreats and wellness centres all over the country, especially those that offer either/or Yoga and Ayurveda. The sister science of Yoga, Ayurveda, is an ancient health care system based on all-natural treatments such as oil massage and herbal medicine. The tropical southern state of Kerala is considered to be the home of Ayurveda, and there are many, many resorts, centres, and even hospitals to choose from. Ayurvedic treatment can range from relaxing massages at a luxury resort on the coast to medical treatment at an Ayurvedic hospital – so what you choose will depend on your objectives. Also a good option for solo travelers.
Becoming Aware of India's Social Dynamics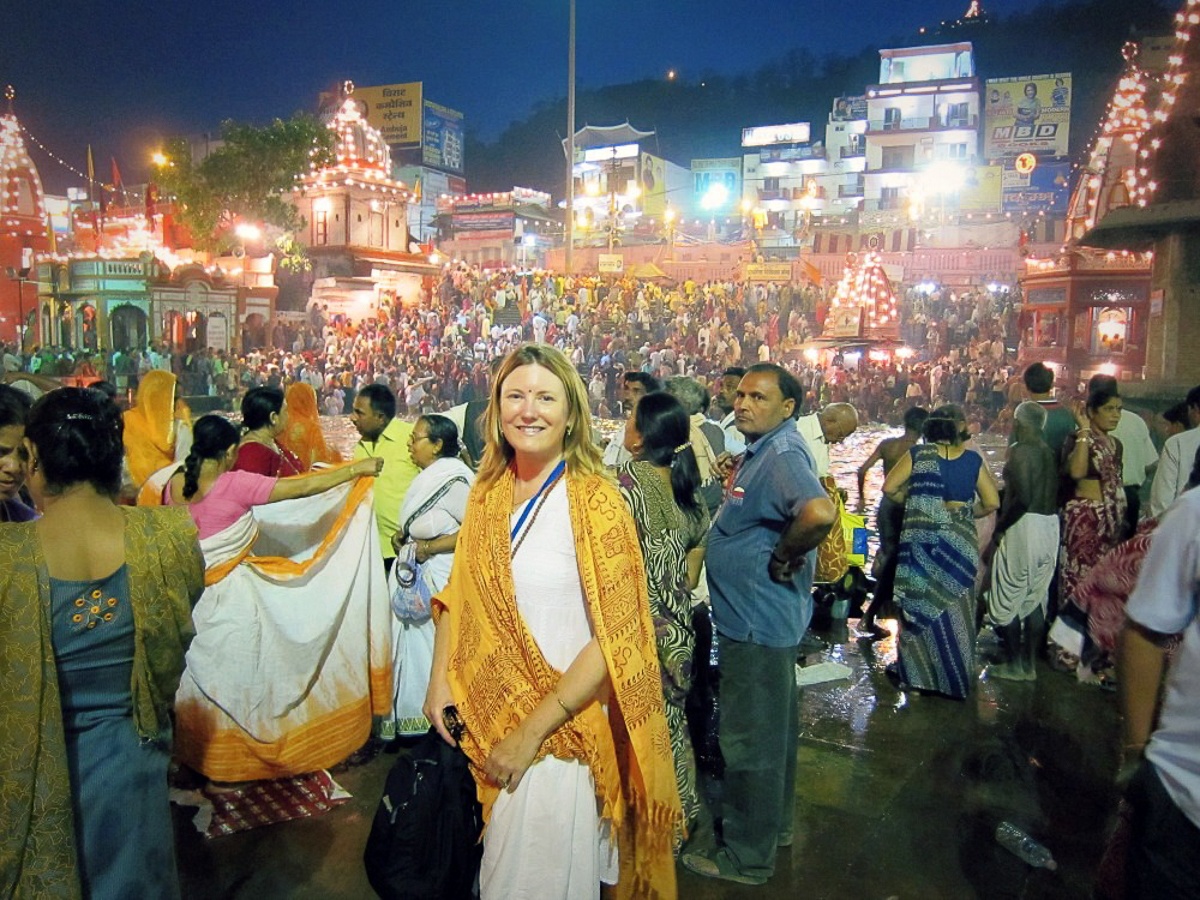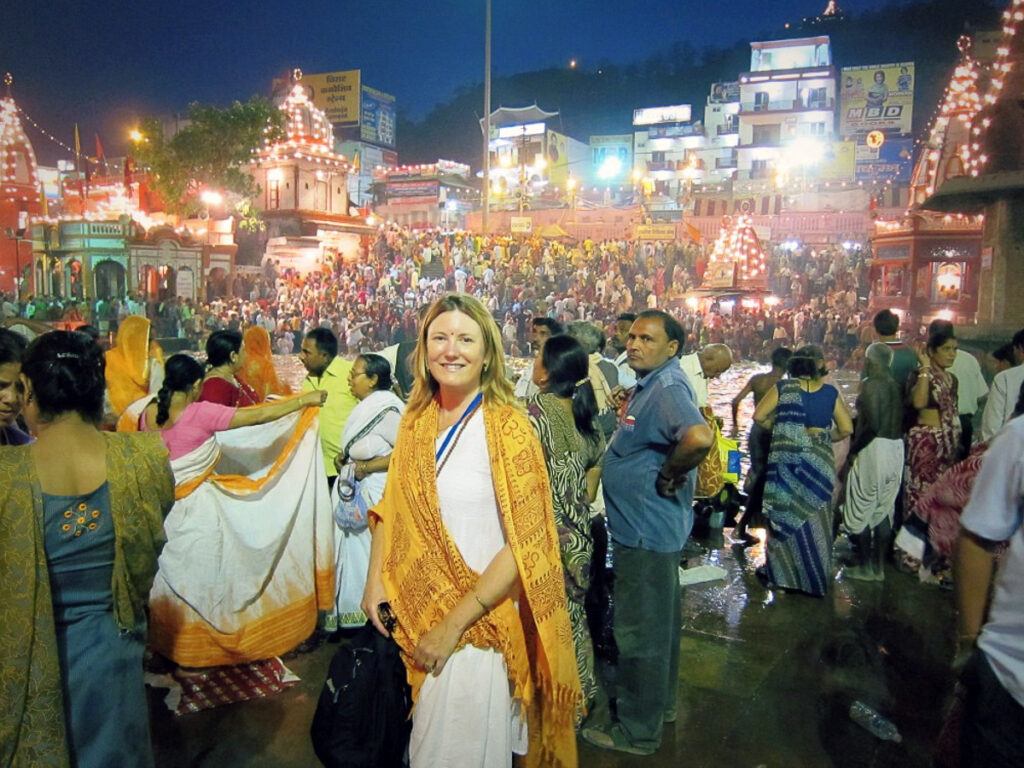 India is a fast-changing society, but it is still rooted in traditional values , especially when you move out of cities like Delhi and Mumbai into rural India. Many female foreign tourists feel uncomfortable because there are far more men than women in shops, on the streets, and generally in public. And it doesn't help that they often stare at foreign women! However, most of the time it is harmless curiosity, and it is best to learn to tolerate it.
Knowledge is power, and when you understand that the genders relate differently in India, and that socially it's a hierarchical system, it's easier to assimilate. For example, if you are overly friendly with an uneducated man who works in the hospitality industry as a driver or waiter, he will not know how to take it. You may just be trying to be kind, but he may think you're flirting, and giving him an open invitation.
In India, PDA is frowned on and most often, men won't even shake hands with women. So learning to be a bit reserved with men is a good strategy in India.
Of course, if you feel a situation is threatening in any way, you have to take measures to protect yourself. My top tip for travel in a place like India is that it's okay to appear rude to keep yourself safe. Unfortunately, some women do report groping, especially in crowded situations. It happened to me once, in Old Delhi, when I was riding in a cycle rickshaw. The man was gone in a split second, so I kept moving and putting my pack in front of me.
In these situations you have to decide what is the best option in terms of your safety. Either keep moving or, if necessary, make a fuss and draw attention to the misbehavior. The chances are very good that people will rush to your defense. You can also look for a family or an authority figure, like a policeman, to stand near.
Tips for Solo Travelers in India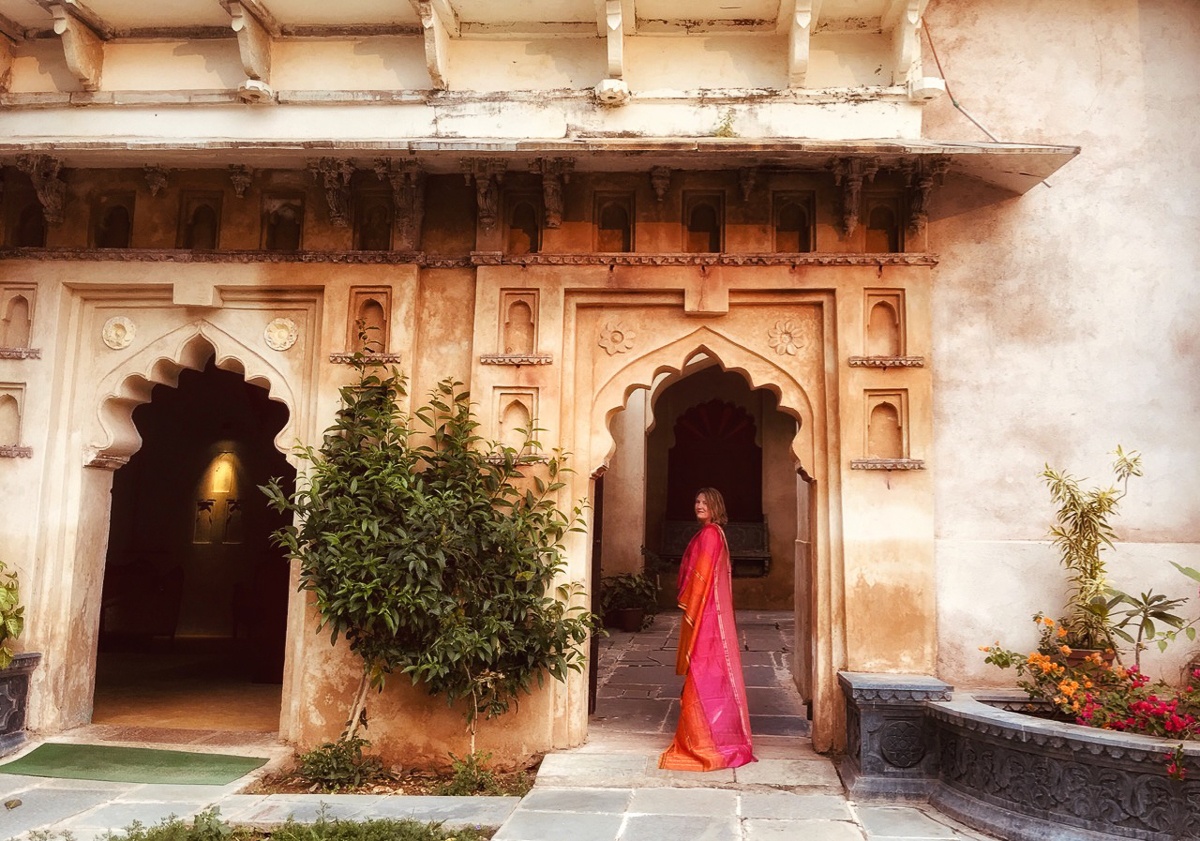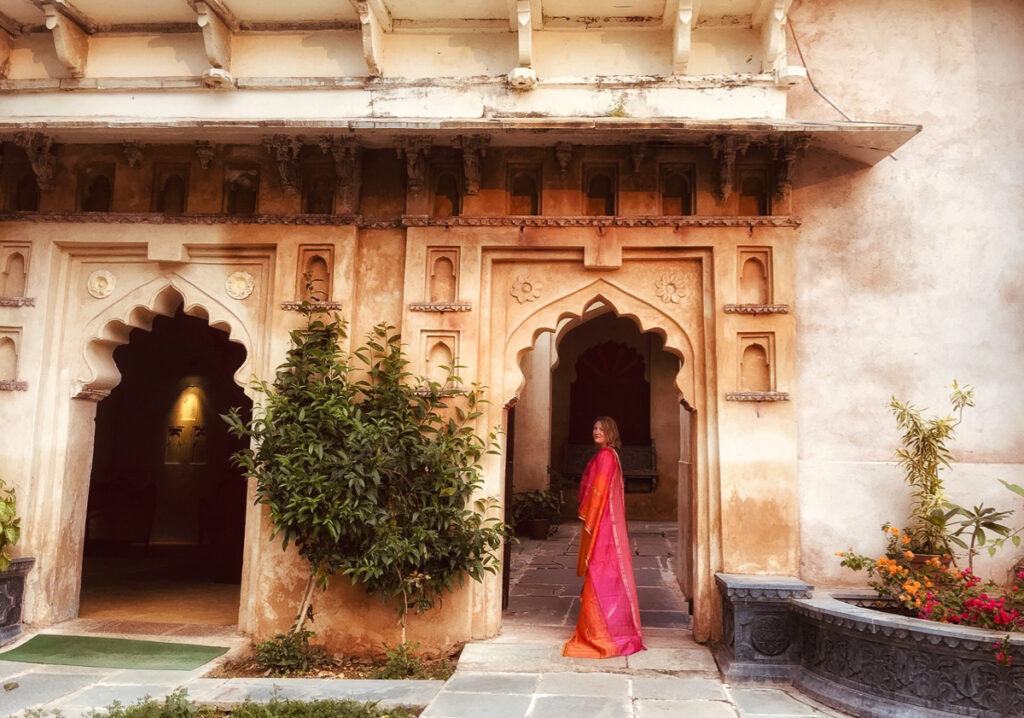 There are a few things to keep in mind when you travel solo in India:
Get a local SIM card when you arrive at the airport. Everything is done by WhatsApp in India, and the WiFi is not always reliable. Staying connected helps a lot as you travel.
Plan your transportation so you don't arrive late at night. Try to travel during the daytime.
If you take an Indian train, book first (1AC) or second class (2AC), or chair car (CC).
Don't give beggars money. It will attract attention to you – you could get swarmed
Unless you are on the beach in Goa, dress modestly and avoid tight or skimpy clothes. I generally wear Indian clothes, or a fusion of Indian and western. I prefer flowing clothes that cover my shoulders, my cleavage, and my legs.
When posting to social media, either don't reveal your location, or post after you left.
Assessing Your Readiness and Attitude
India is not for everyone. It is not an easy travel destination. You don't go to India for a vacation – you go for an experience.
Be honest with yourself. Do you feel ready for a country that will often challenge you and overload your senses? When you land in India, you will leave your comfort zone behind, and you need to feel ready. I always tell people that if they feel drawn to India they should definitely go.
Attitude plays a very important part in travel in general, but this is especially true in India. If you go to India with an open mind, curiosity, and a willingness to learn, change, and grow, you will be rewarded.
If you feel called to travel in India, don't hesitate … just come prepared.
About the author: Canadian writer Mariellen Ward started traveling in 2005 with an epic six-month trip to India. She was both following her dreams and trying to recover from depression following a series of devastating losses. On that first trip to India, she fell in love with travel, with India, and with travel blogging — and she has been doing all three ever since. With her travel blog, Breathedreamgo, and her custom travel company, India for Beginners, she tries to encourage and help other female travelers follow their dreams.