The question is always the same: 'What exactly is Burning Man like?'
The answer is always the same: 'It's really hard to explain, but it's just really cool!'
I asked this question and got this answer when contemplating buying tickets with my old college roommate.  She had been several times before I promised me I would love it.
To give some background, Burning Man is an art festival that takes place every August in the middle of the Black Rock Desert in Nevada.  Black Rock City, the Burning Man "venue," is erected by festival goers in the days leading up to the festival.  Burning Man requires that every attendee be "radically self-reliant,"  meaning each person is responsible for bringing his/her own food, water, shelter, and packing it all back out when it's time to leave. It is very important to leave no trace.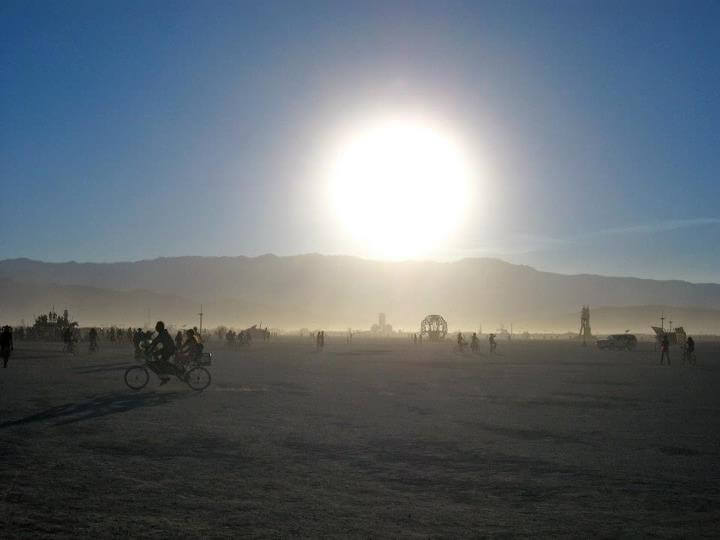 The other component is "radical self expression," meaning that everyone wears whatever they want (or nothing at all) resulting in some pretty impressive costumes and creativity.  Moreover, the crowd is amazing.  There is no exchanging of money in Black Rock City, so everything is gifted, creating a harmonious community.
I wasn't really sure to expect, but I'm glad to say that my roommate was right – I loved it.   More than that,
It changed my perspective.
I had been a little cynical about people in general before heading to the festival.  My love/hate relationship with the extremely materialistic Newport Beach community I lived in had made me a bit jaded.  I needed my faith in humanity restored.
Restored it was.
The best way I can explain this festival is to give you a run-down of my favorite night there:
I had just thrown on my costume and headed out for the evening.  Immediately, I hopped on an art car (BRC is full of them! Creative, amazing art cars built and brought in by attendees) that took me all the way around the playa while playing amazing music.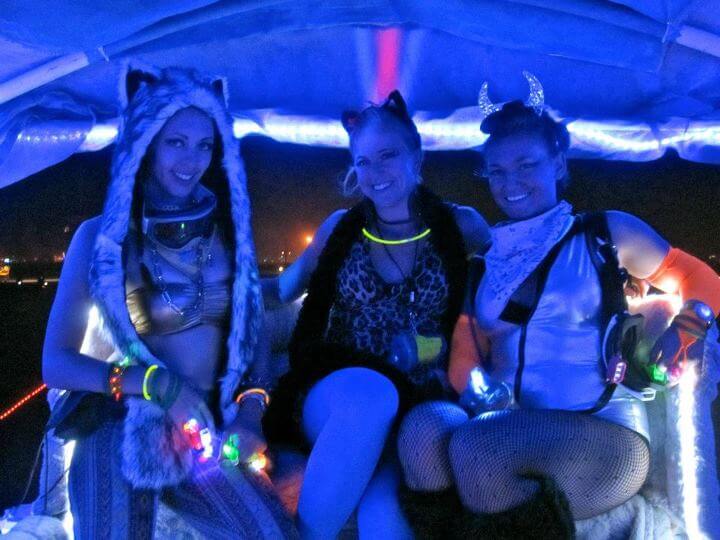 It dropped me at a huge stage complete with pyrotechnics and giant LED screens and lasers.  Just as we arrived, Crystal Method took over the DJ booth and played one of the best sets I've ever witnessed.
Just outside the dance area, a trio of fire breathers was putting on a spectacular show to the music.
Then, lightening flashed across the sky and the unthinkable happened – it started to rain! Only briefly, though, thankfully.
After the rain subsided, we headed back out to dance to some beautifully slow music, watching the others in the tent dance in a harmonious way I had never seen previously.   I was so moved.
I spent the rest of the night exploring art exhibits – ones that could be touched and interacted with (I have never been to a festival where we could touch the art).  The night culminated with a beautiful sunrise.  At some point, I turned to the buddy I was with and said "I finally get it."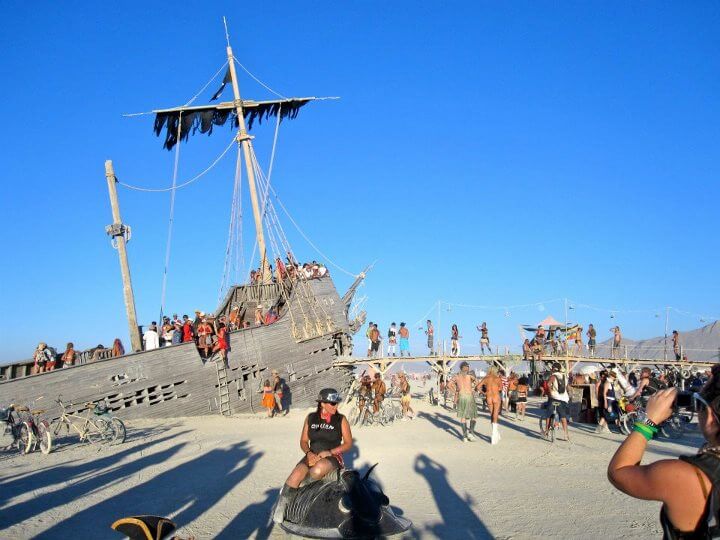 The "it" was the beauty of the people and the art.  Each person who attends the festival brings something to give away.  Hugs and compliments are given freely and time ceases to matter.  I didn't even care that I was always covered with dust and lived a generally dirty existence that week.  The anxiety of being off of a set schedule subsided and a cool calm came over me.
It's still with me, and it feels so good.
On Saturday, the man burned, amidst an excited crowd, boisterous art cars, and fireworks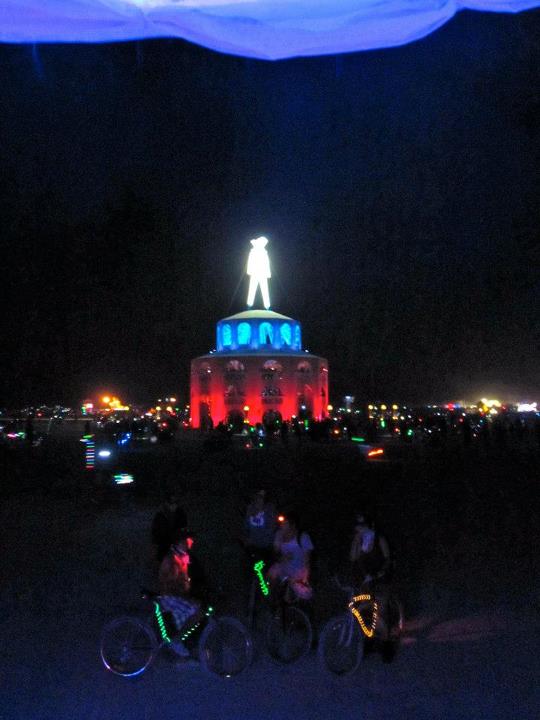 The Wall Street exhibit followed, along with all of the symbolism that goes along with it.
On Sunday, the temple burned.  The temple was one of my favorite parts of the festival.  Each year it is different.  This year, it was an intricately-carved Buddhist-inspired temple.  Along the walls people scrawl messages to people or things they need to let go of – people who have passed away, past relationships, and even departed pets.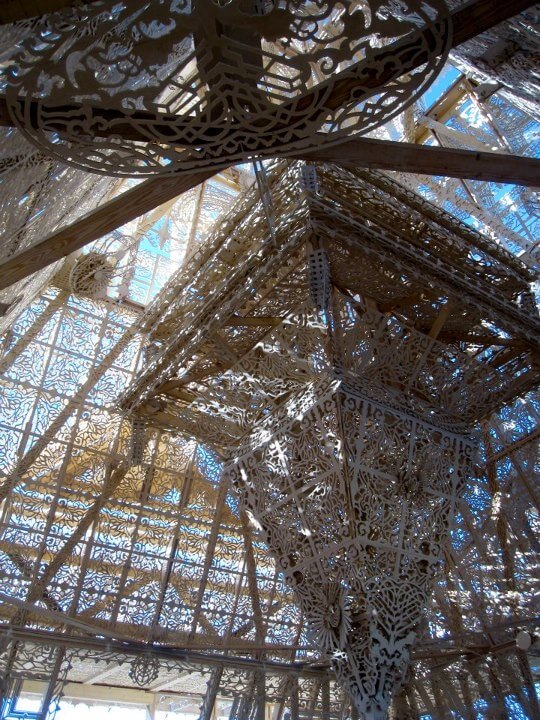 As the temple burns, everyone falls silent.  There are a few shouts of "I love you (insert name here)," but otherwise, everyone pays their silent respects.  I'll admit it, I cried as I watched the flames consume the messages I had written.  The calm that followed was welcome.
With that, the festival ends.
I bode the amazing people I had met there goodbye, made my way back to the RV, and we headed out.  I still carry the amazing feelings with me.  I hope they stick with me until next year.
You better believe I'll be returning.  I hope to see you there.