I'm sorry for the click-bait-y title guys, but I couldn't think of anything else more descriptive of what I experienced yesterday.
Have you ever stared into someone's eyes for more than a millisecond?
I'd done it before for a minute or two at various Burning Man workshops. I'd tried it on myself in the mirror only to blush and shy away from, yes, my own damn self.
So when a Facebook invite popped up for an eye gazing experiment in Berlin I thought, "A way to relate to people that isn't in a bar? I'm in!"
I wanted a Burning Man experience, but what I actually got still blows my mind.
I headed there alone, slinking into the room expecting some kind of organized event with a speaker, but it was just a room with chairs, and people going in and out in silence.
"How is this done?" I asked someone with a badge.
"You just wait for a chair to open up and look into another person's eyes. We recommend a minute, but some people sit for much longer," he replied in a hushed and gentle tone.
I waited my turn and a chair opened up across from a young woman around my age – perhaps a bit younger, perhaps a bit older. Her hair was brown and so were her eyes – both the color of dark chocolate. I settled in and looked into her left eye intently.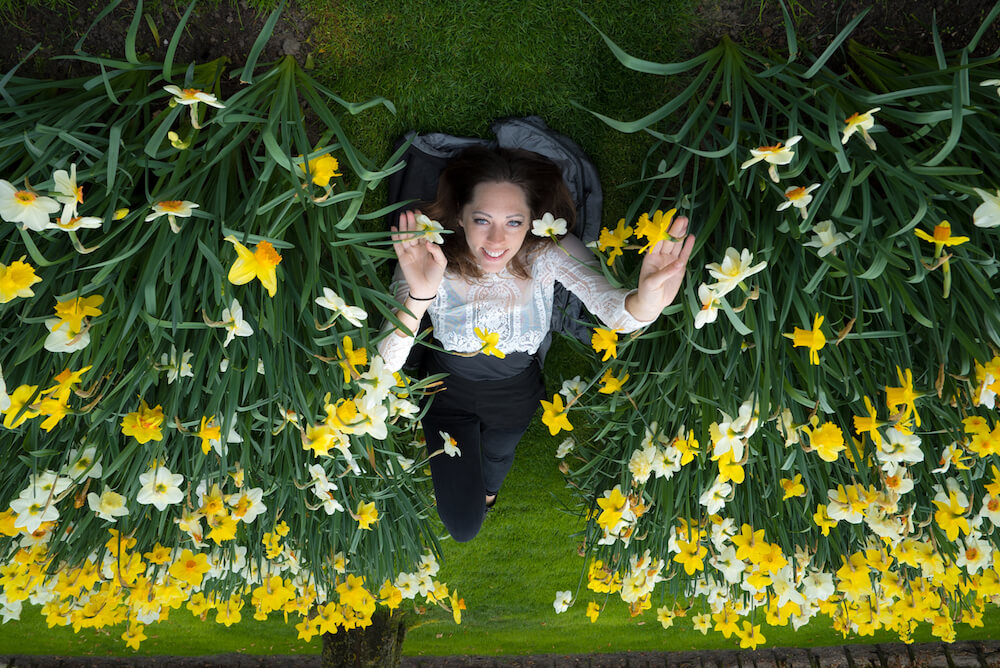 She looked right back into mine, staring right into my soul, but in a gentle way, if that makes sense.
There appeared to be a universe in her coffee-brown eyes. I was immersed.
I wondered at first if we'd progress beyond a minute, then more time passed, and even more time, and after what felt like only a second and an eternity all at once, music began to play.
People in the chairs on either side of us came and went but she and I just kept going, smiling to each other periodically, and never breaking our gaze.
It struck me a few songs in that I'd never looked into anyone's eyes for even close to that long. I mean, have you? Normally it's for a millisecond, if at all, while paying for groceries, meeting someone for the first time, or even saying hello to an old friend. I'm comfortable with a long hug, but a long eye-gaze? It's not usually on the greetings menu.
I'd never even looked into my own eyes for close to as long.
I'd seen them in the mirror when I put on makeup, sure, but had I ever really seen them?
Then something strange happened. It became psychedelic. I was experiencing an altered state of consciousness swimming in her pupils. When her head would move only slightly, the whole world shifted. I couldn't believe that despite complete sobriety, I felt so high.
Every person who walked by reflected ever so slightly on her soft face – the yellow of a blazer gently tinting her cheeks, or the slight darkness of a black pair of pants shading her eyes. I'd never noticed that on anyone else before.
Every little gesture her face made showed up – tiny movements that would have otherwise been imperceptible.
I wondered, what was she thinking? Did she also sometimes think,"Oh god this is too much! Will she end this first or will I?"
Or
"I wonder who this person is? What's her story? What's she thinking? Has she ever done anything like this before?"
I'd get lost in thought then come back to the moment. I slipped into meditation and back out of it, all the while keeping my gaze on her eye, switching from left to right when it felt right to.
I felt cradled each time she smiled, and safe each time she shifted slightly but still maintained my gaze. I had her attention and she had mine. We weren't busy – only with the other person's eye and the worlds behind it, as if to say,
"I see you, I really see you."
Eventually I thought I might pass out. My body tingled and my brain was on a cloud somewhere far, far from my body.
My eyes started to get watery, I laughed and closed my eyes. I opened them and she was smiling too, then I leaned in and said, "I've never looked at anyone for as long as I looked at you."
"Neither have I," she replied with an accent I couldn't place.
I hugged her and floated out of the chair and out of the room. It seemed like the right thing to do, to just leave it the same way that I had entered it. There was still some mystery, and I love that about the experience.
I'll never know her name or her story, but I'm bonded to her in ways I've never bonded with anyone.
I saw her and she saw me.
Have you ever participated in something like this? Would you do it?