Houston is known as a diverse metropolis, not only because of its multicultural population but also because of how many unique things there are to do there. As the fourth-largest city in the USA, it's home to a wide variety of museums, events, outdoor spaces, and more. The best part is that so many of them are free!
Here are the top 20 free things to do in Houston:
20. Water Wall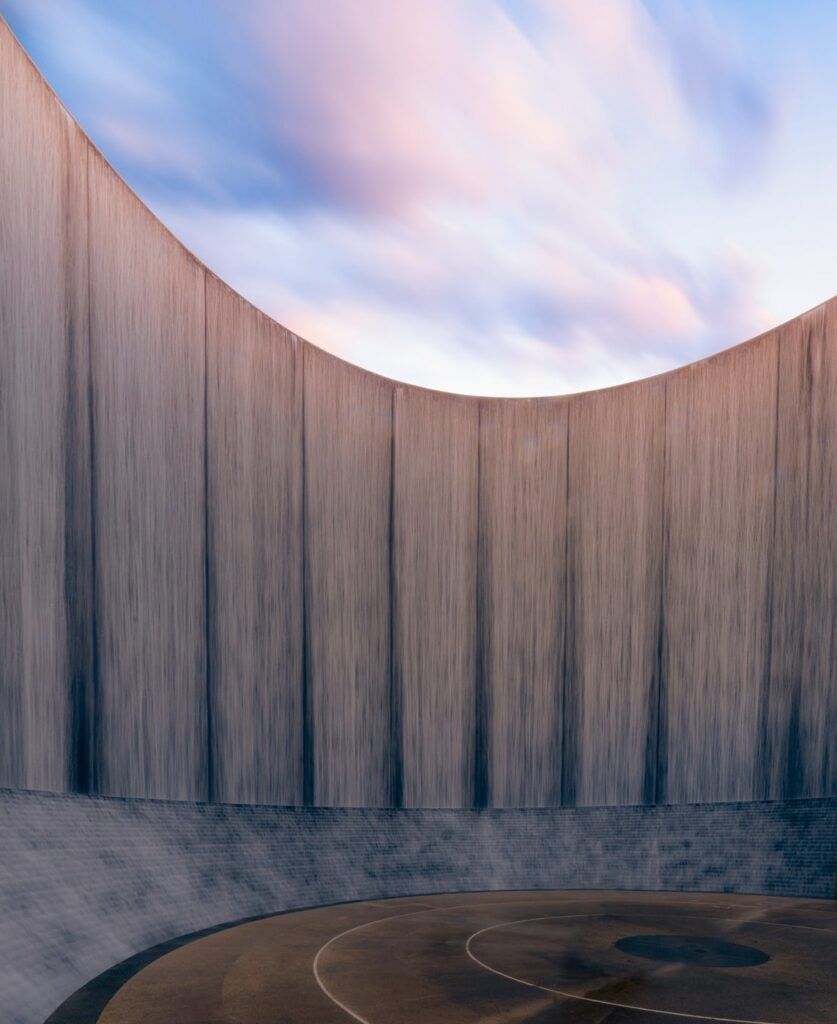 The Water Wall is a 64-foot fountain and art installation at the base of Williams Tower. It's a definite must-see while exploring downtown and the perfect backdrop for an awesome Instagram photo.
19. Street Art Map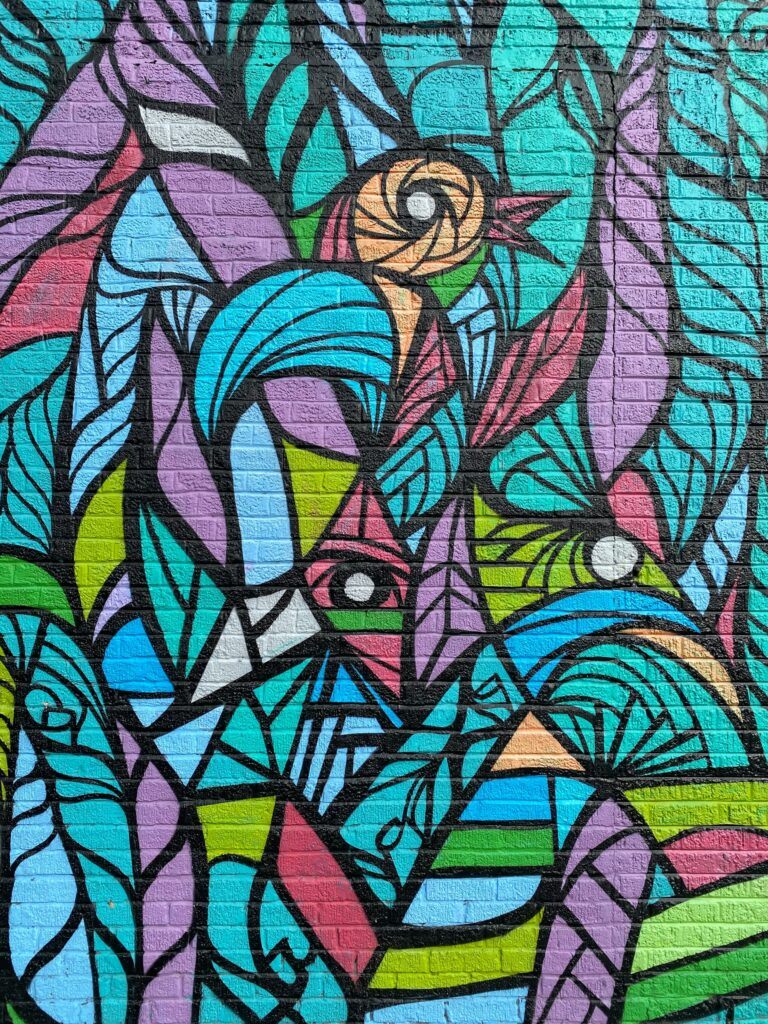 If you get as excited about discovering a new city's street art scene, this map of Houston's murals is a dream come true. Use it to check out murals near any of the other sites you visit, or make a day out of walking around Houston looking for street art.
18. Art Car Museum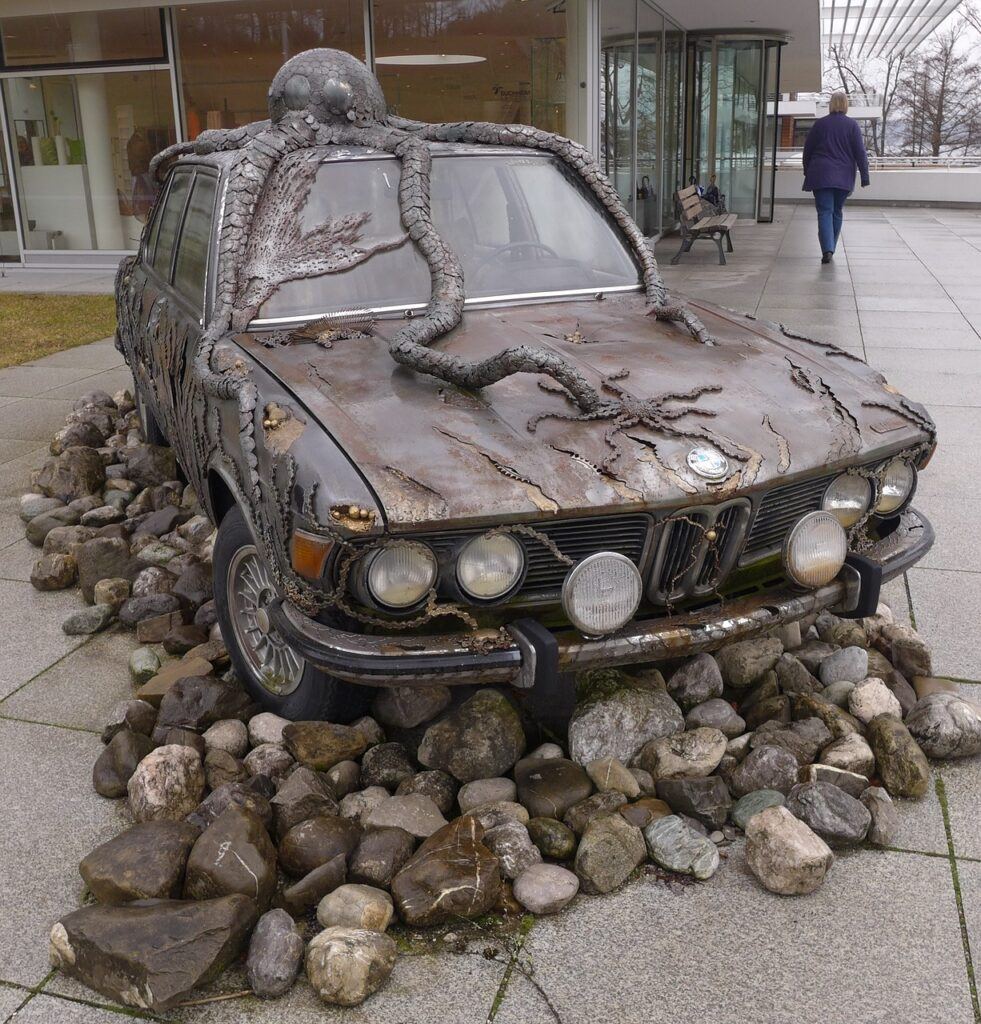 This museum is truly one of a kind. Featuring eclectically decorated cars, along with other unique contemporary art, the Art Car Museum challenges societal expectations of what art "should" be. While the cars are the focus of the museum, you'll also find pieces from relatively unknown artists. This is because the museum's mission is to "encourage the public's awareness of the cultural, political, economic, and personal dimensions of art."
Admission to the Art Car Museum is free. Museum hours are Wednesday through Sunday, 11am to 6pm.
17. Contemporary Arts Museum Houston
If you're an art buff, Houston is the city for you. The art scene here is pretty underrated if you consider the hype that cities like New York and Chicago get for their abundance of museums. Houston has plenty of world-class art museums, and many of them, like Contemporary Arts Museum Houston, are completely free.
The CAMH has a quirky, out-of-the-box collection that is both educational and fun. The museum is open from 12pm to 6pm, Wednesday through Sunday (except Thursdays until 9pm). See the CAMH's website for more details.
16. The Menil Collection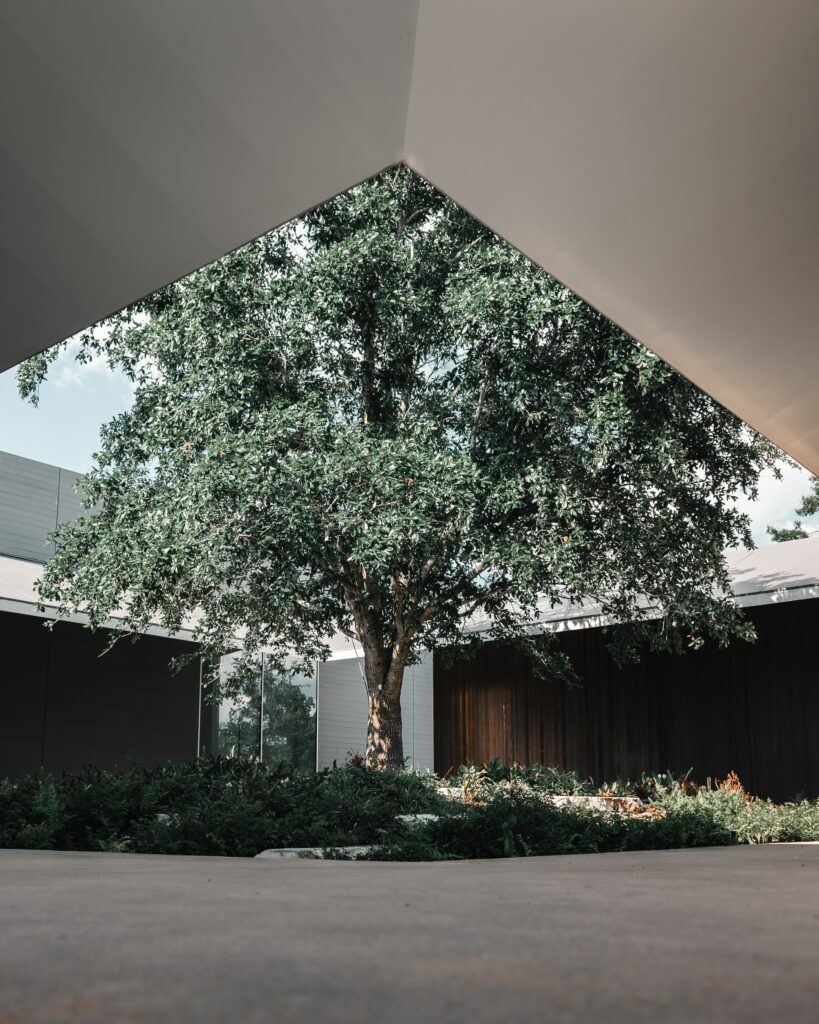 The Menil Collection has over 17,000 works and continues to grow, providing visitors with a diverse viewing experience. It houses pieces dating from all the way back to the Paleolithic era up until today. Beyond the impressive global collection inside, there is also an outdoors sculpture garden. With so much to see, you could spend the entire day exploring!
The Menil Collection is always free to the public and is open Wednesday through Sunday, 11am to 7pm. For more information on reserving a timed-entry ticket, go here.
15. Blaffer Art Museum
This is yet another free art museum — and we're definitely not complaining! The Blaffer Art Museum, on the University of Houston's campus, has a mission of fostering engagement and dialogue between creators and visitors through special exhibits and programming.
You can visit the Blaffer Art Museum by making a reservation. Museum hours are Wednesday through Sunday, 12pm to 5pm.
14. James Turrell Twilight Epiphany Skyspace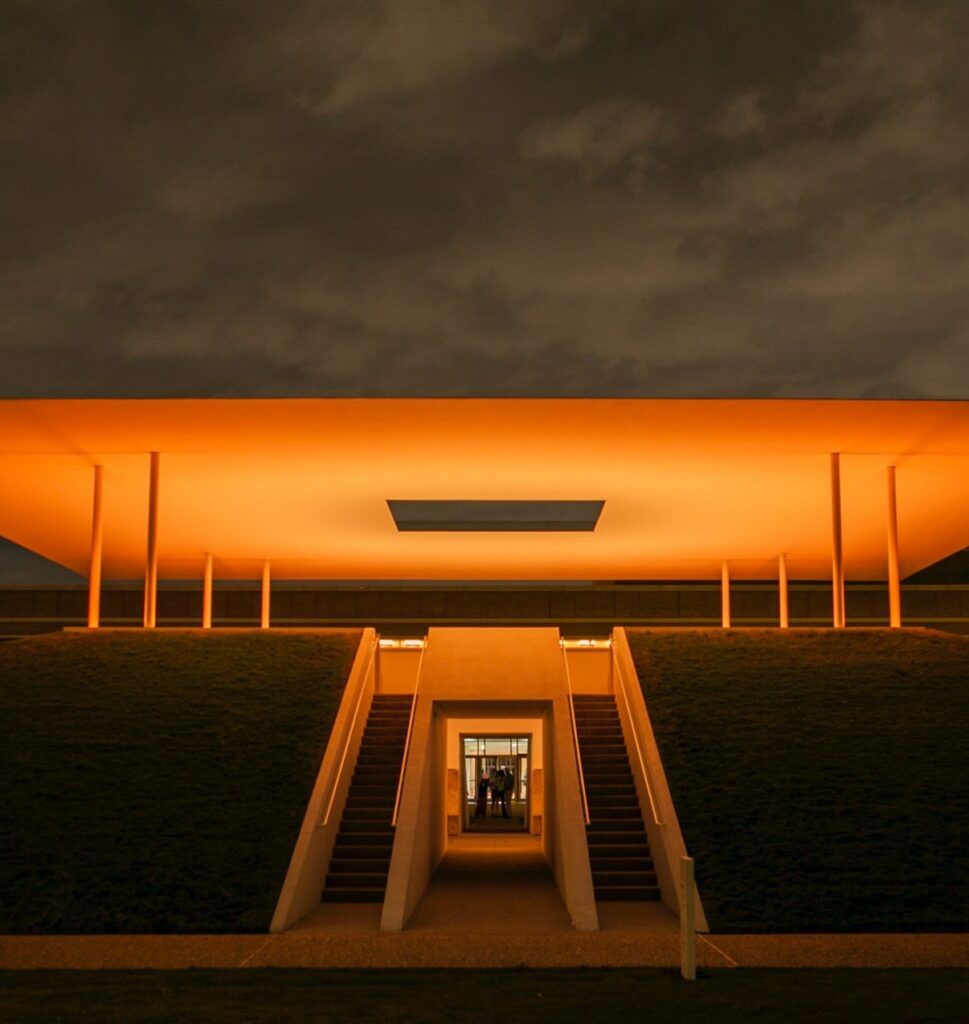 Located on the campus of Rice University is James Turrell's Twilight Epiphany Skyspace. At sunrise and sunset, the space offers a free LED light show that showcases the natural beauty of dusk and dawn. To see the early show, which begins 40 minutes before sunrise, you must arrive one hour before sunrise. For the sunset show, which begins 10 minutes before sunset, arrive a half hour early.
The Skyspace is free to visit, and shows are free as well. There is no need for reservations. You can visit any day of the week except Tuesdays.
13. Moody Center for the Arts
Also on Rice University's campus is the Moody Center for the Arts, which is dedicated to transdisciplinary collaboration in the sciences, humanities, and arts. Inside the center is a theater and two gallery spaces: one houses rotating art exhibits, while the other is specifically for experimental performance.
The Moody Center for the Arts is free, and open Tuesday through Saturday, 10am to 5pm.
12. Houston Center for Contemporary Craft
Unlike typical art museums that focus mostly on paintings and sculptures, the Houston Center for Contemporary Craft showcases artisans who work with unique materials: wood, clay, fibers, glass, metal, etc. The museum focuses on artistic innovation and offers a look at types of art that are often overlooked.
Visiting the Houston Center for Contemporary Craft is free to the public Tuesday through Saturday, 10am to 5pm. For more information on visiting during the pandemic, go here.
11. Miller Outdoor Theater
From March through November, this awesome outdoor theater hosts a variety of performances that are completely free to the public. There are movie nights, live concerts, theater performances, cultural events, and more at this epic venue. The theater is BYOB, and lawn seating is available in addition to the theater seats. Spend an evening with friends picnicking and watching a live performance in one of Houston's most beloved spaces.
Tickets are available here; you must reserve them ahead of time.
10. Downtown Underground Tunnels
Twenty feet underground, there is a system of tunnels under Houston's downtown area that is more than six miles long, connecting 95 city blocks. In fact, they also connect various buildings, allowing pedestrians to travel from one place to another without needing to go outdoors. In the tunnels, you'll find retail shops and restaurants, making it a neat place to explore while you're downtown.
You can find a map of the tunnels here.
9. Market Square Park Movies Under the Stars
This historic park hosts several free events throughout the year. The most popular one is the Movies Under the Stars series, which screens popular films in the park for free. Houston residents and visitors alike enjoy strolling around the neighborhood to check out local restaurants and bars before heading to the park for an outdoor movie.
Check out Market Square Park's calendar for the screening schedule. No reservations are necessary, but these events tend to fill up. Make sure to get there early to scope out a good spot!
8. First Saturday Arts Market
Every first Saturday of the month in historic Houston Heights, you can browse the First Saturday Arts Market and check out artworks and handmade goods from local artisans. Expect to see artists selling paintings, photography prints, sculptures, and more.
The market is open from 11am to 6pm. Here you can find more information about where to find the market and how to get there.
7. Houston Arboretum & Nature Center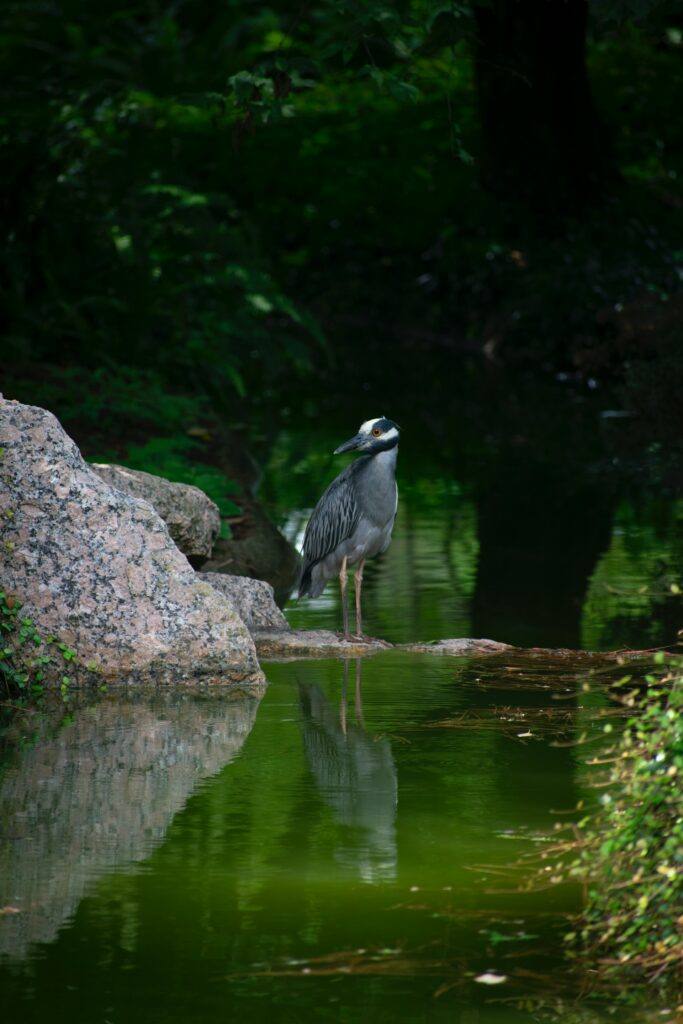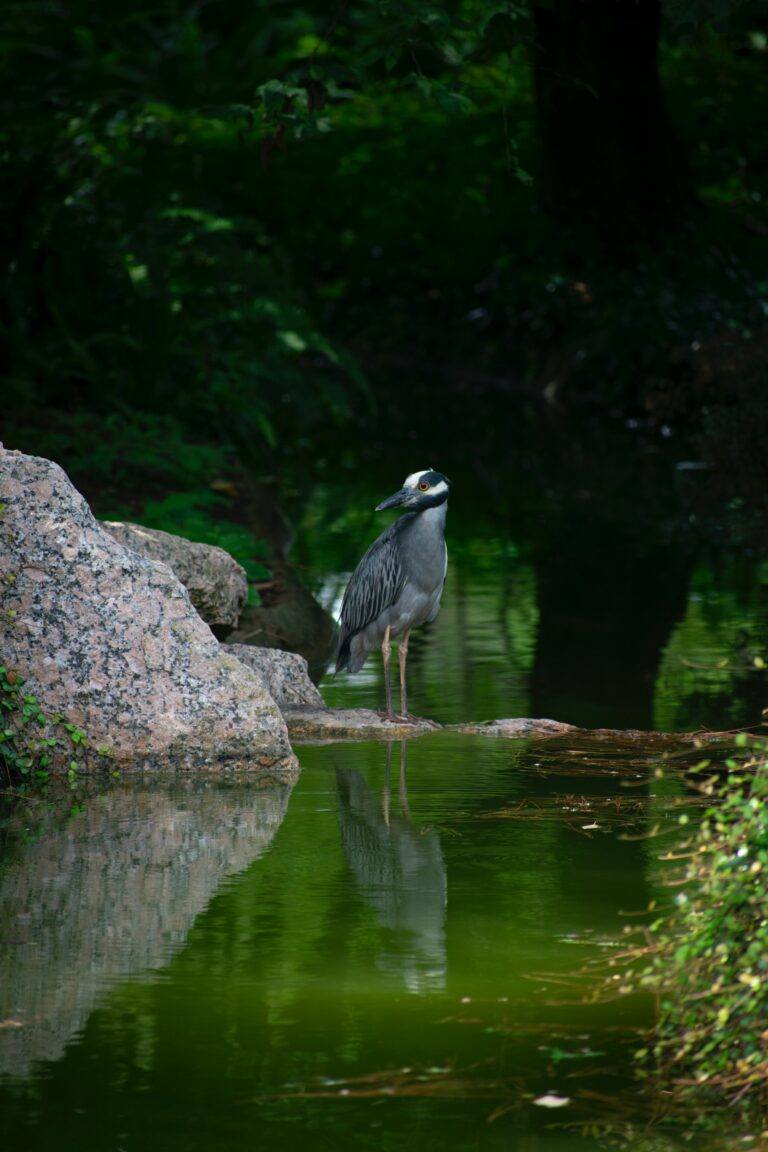 As one of the city's largest green spaces, the Houston Arboretum & Nature Center is a must-see. Take a break from the bustle of the city to explore the center's five miles of nature trails in this huge, 155-acre sanctuary. You might even forget that you are in a city! The center has free exhibits where visitors can learn about native plant and animal species, all while enjoying the greenery and fresh air.
6. Waugh Bridge Bat Colony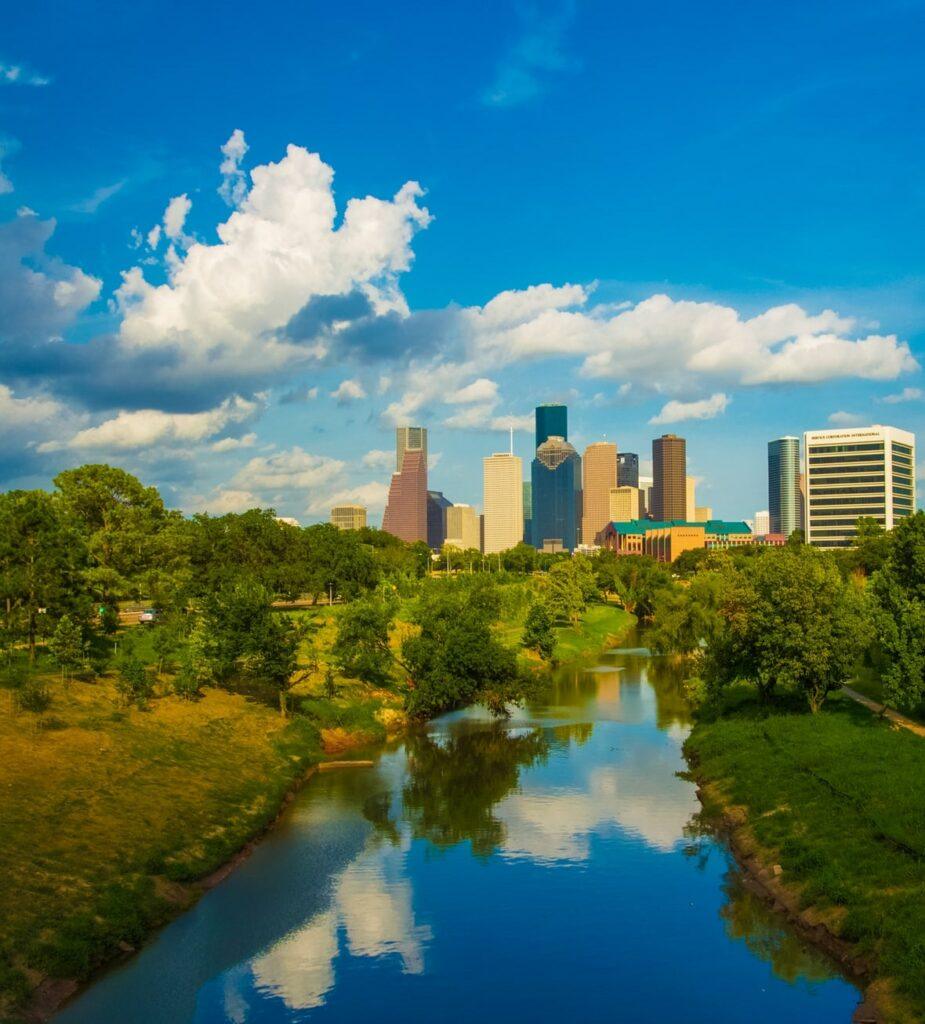 This attraction certainly isn't for everyone… especially for those of you who have a fear of bats. Each evening at dusk, approximately 250,000 fly out from under the Waugh Drive Bridge, which extends over Buffalo Bayou. Seeing so many bats flying together in such a large city is quite a peculiar sight. You may well see other visitors or pedestrians stop near the bridge to watch the bats emerge.
5. Eleanor Tinsley Park
This lovely public park, named after famous Houston activist, is the site of some of Houston's biggest outdoor festivals and events. It is actually a park within a park, because it is technically part of the larger Buffalo Bayou Park. Here you'll find a volleyball court, a garden, and plenty of green space to relax in and enjoy.
4. Discovery Green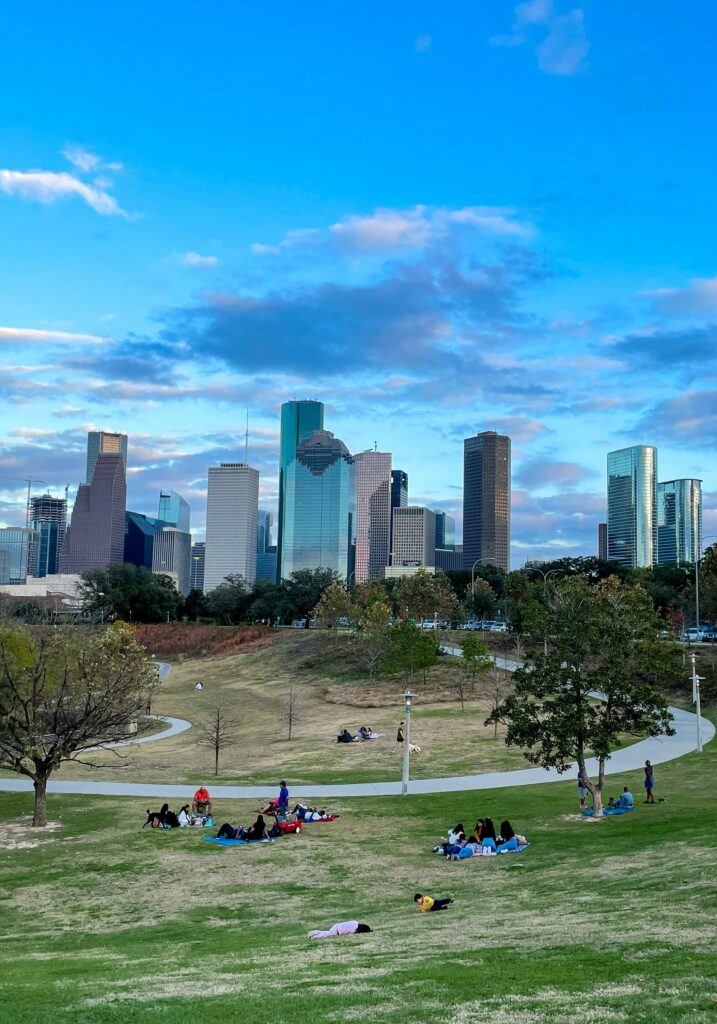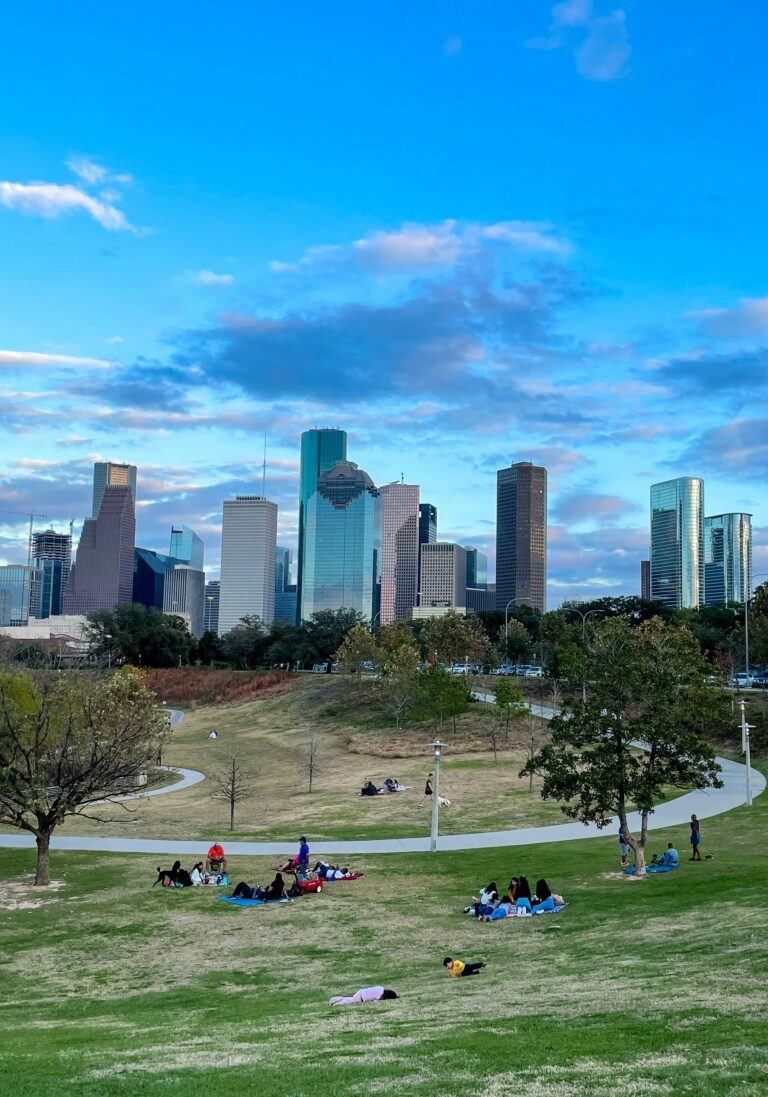 This 12-acre park is a vibrant hub in Houston. From monthly markets to pop-up music performances to outdoor sports, Discovery Green has something for everybody. Take a stroll around the park, or check out the list of events to see if you can catch one while you visit.
Many of Discovery Green's events are free to the public but require preregistration. Once you find an event you would like to attend, make sure to reserve your spot!
3. Glenwood Cemetery
Cemeteries are sometimes where you can find some of a city's most interesting architecture and decoration. Houston is no exception, and Glenwood Cemetery proves that. Not only is it the resting place of some of Houston's most famous residents, such as Howard Hughes and countless politicians, but it is also houses beautifully groomed gardens.
The cemetery is open and free to visit from 7am to 5:30pm every day.
2. Mercer Botanic Gardens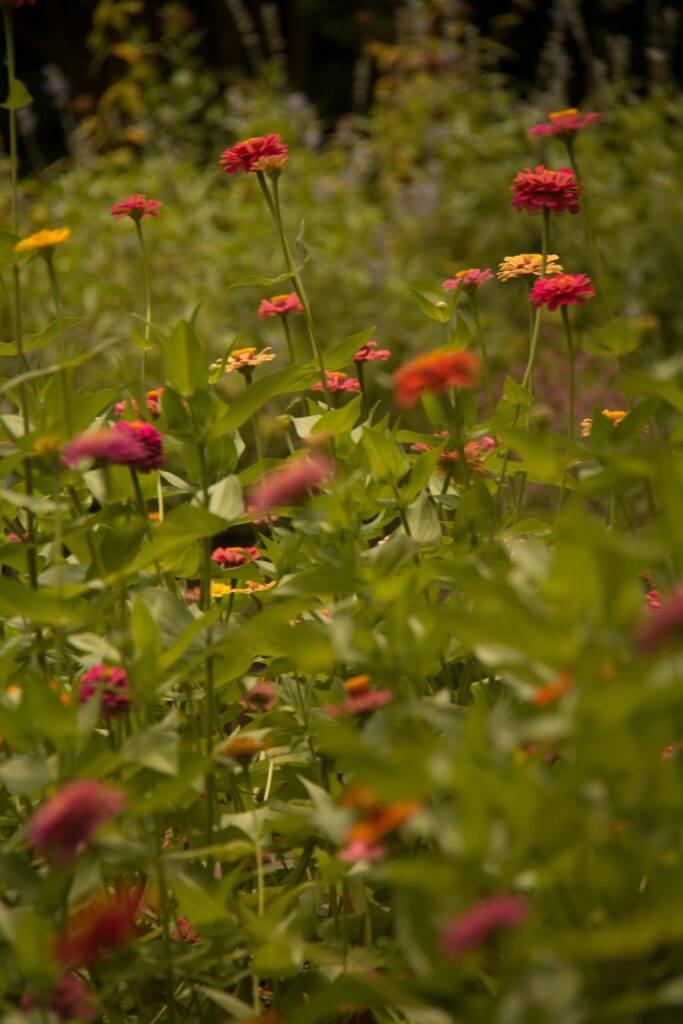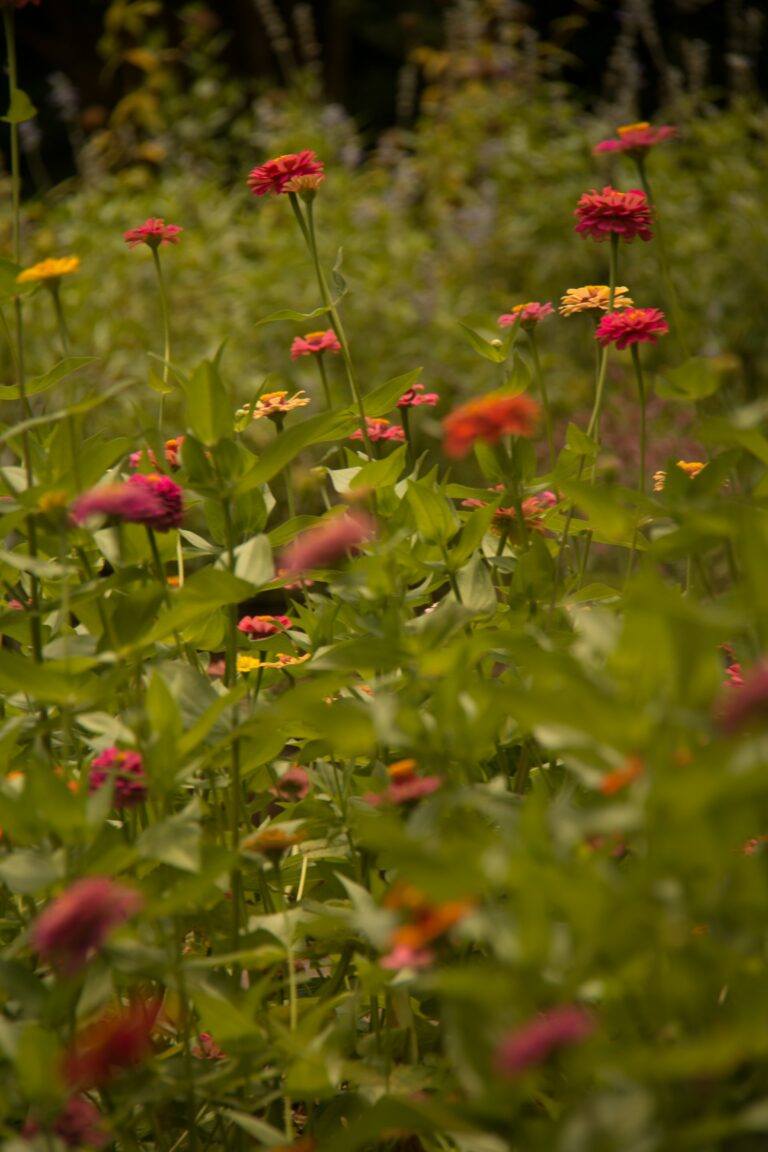 If you don't mind stepping outside the Houston city limits, the Mercer Botanic Gardens makes for the perfect afternoon excursion. The managed gardens span 60 acres and include bamboo, lilies, ferns, tropical plants, endangered species, and more. There are walking trails throughout the site, along with ponds and a visitor center.
The Mercer Botanic Gardens are open daily from 8am to dusk. You can find more information on how to visit here.
1. Sam Houston Boat Tour
Take a leisurely 90-minute round-trip boat tour along the Houston Ship Channel — for free! This educational tour provides historical details about the city from an experienced guide, while watching large freight ships go in and out of the port.
You must make reservations to join the tour, which you can do here. (The tours are currently postponed, so keep an eye on Port Houston's website for updates.)
Pin me for later:
Now that you are ready to explore Houston's vibrant art scene, quirky museums, and beautiful green spaces, go ahead and add this stellar city to your Southern road trip.
Have you been to Houston already? Tell us your favorite thing about it! Who knows? Maybe it'll have you going back time and time again.