If hitchhiking has taught me anything it's that one of the best ways to get to know a place is to openly ask locals for help. You end up with so many touching stories and peeks into local culture that you otherwise would have to work a lot harder to find.
People of all possible backgrounds and vantage positions give people rides. I've had commuters, families, locals, and even a retired English couple on holiday in a nice rental give me a ride. Everyone was respectful, kind, and genuinely just helping me out. It wasn't a big deal, as hitchhiking is pretty common in Patagonia and much of Latin America in general.
The Carretera Austral, in particular, is a popular one for hitchhikers because it's a rite of passage for young Chileans, and the other methods of getting around on this remote road are bicycle, a bus that departs only or twice per week, or one's own car.
The road is roughly 1200 km (≈ 746 miles) and most of it is gravel. It has only existed for 28 years, connecting parts of Chile that were previously only accessible by boat, so the towns along the road are tiny.
Most people have heard of the famous Ruta 40 that runs through Argentinian Patagonia, but the real treat is along the Ruta 7. Brush up on your Spanish skills, you're going to need them, as we travel down the Carretera Austral, one of South America's most remote roads that leads to the literal middle of nowhere.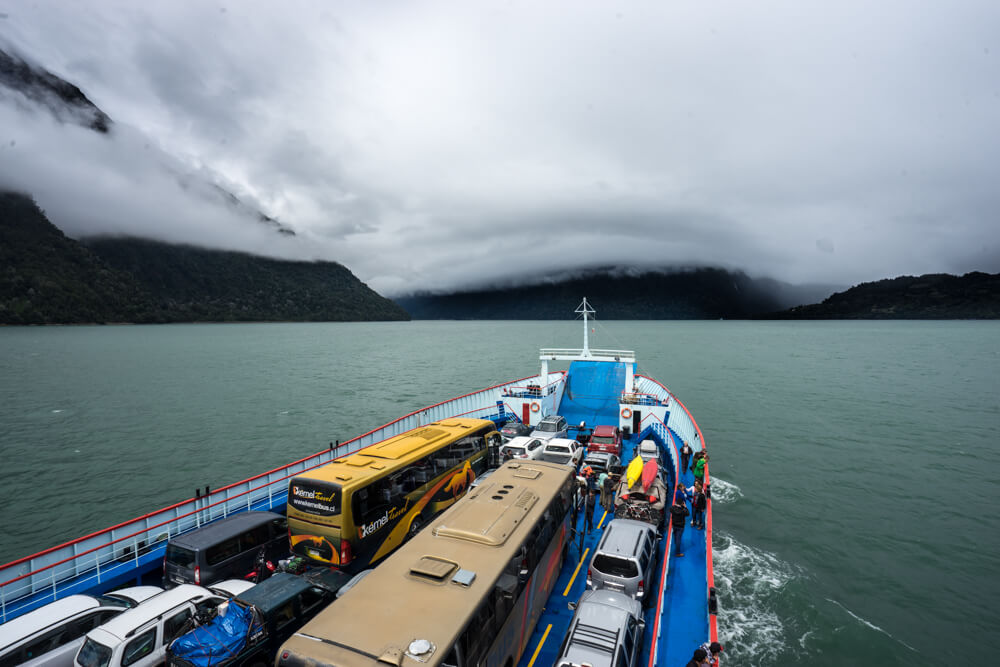 The Route and the Rides
I tried to anticipate who might stop. I tuned into my energy and tried to read people like a guru but after much trial and error (mostly error) arrived at one undeniable fact: Regardless of how the vehicle looks, you never can know who will and won't pull over. It's impossible to predict, so just keep trying.
Some days were long and grueling and the sting of rejection had me feeling low, and other days the experience and resulting story was so good I just couldn't contain myself. Hitchhiking is a journey within a journey, that's for sure.
Chaitén to La Junta
144 km, 12 hours
This was the first and also the longest day of the whole trip at around 8 hours of standing. It was proof that sometimes, it's better to try for a ride all the way to the destination from the beginning rather than taking anything going your direction, even if it stops before your stop.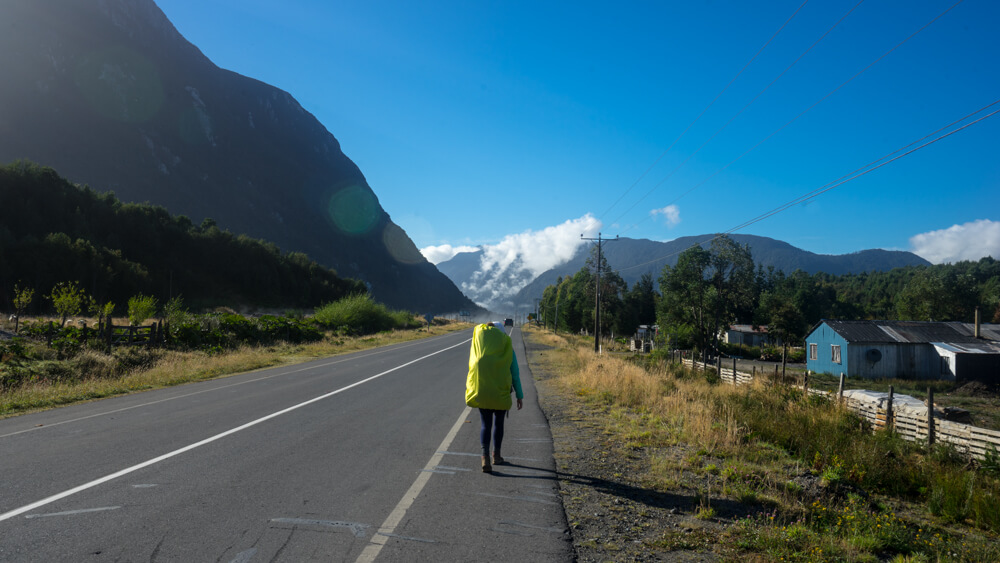 La Junta to Puyuhuapi
44.7 km, 8 hours
After a day of hitchhiking in the rain, I couldn't believe when a 10-wheeler truck stopped to give us a ride. I ended up bumping down the road with a dozen other people splitting a bottle of wine. Incredible.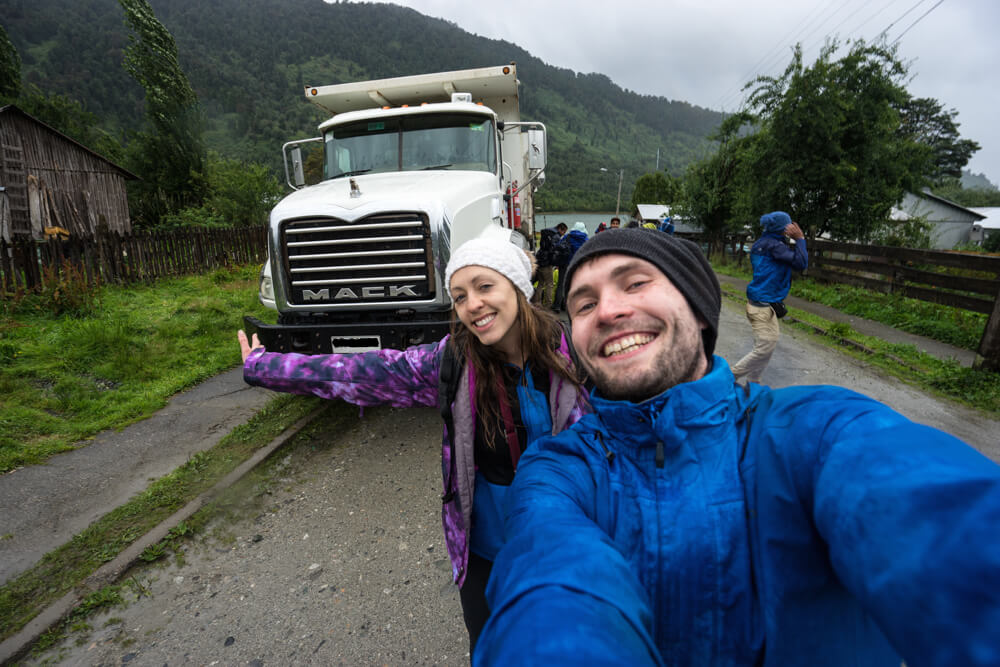 Puyuhuapi to Coyhaique 
233 km, 7 hours
This was one of those days when it took a lot of rides but we got there and overall it was fun. The rain was pouring for most of the day so being wet was accepted before even starting. A few people who walked into the road ahead of Steve and I got picked up and I was pretty much seething, but it may have worked out better in the end.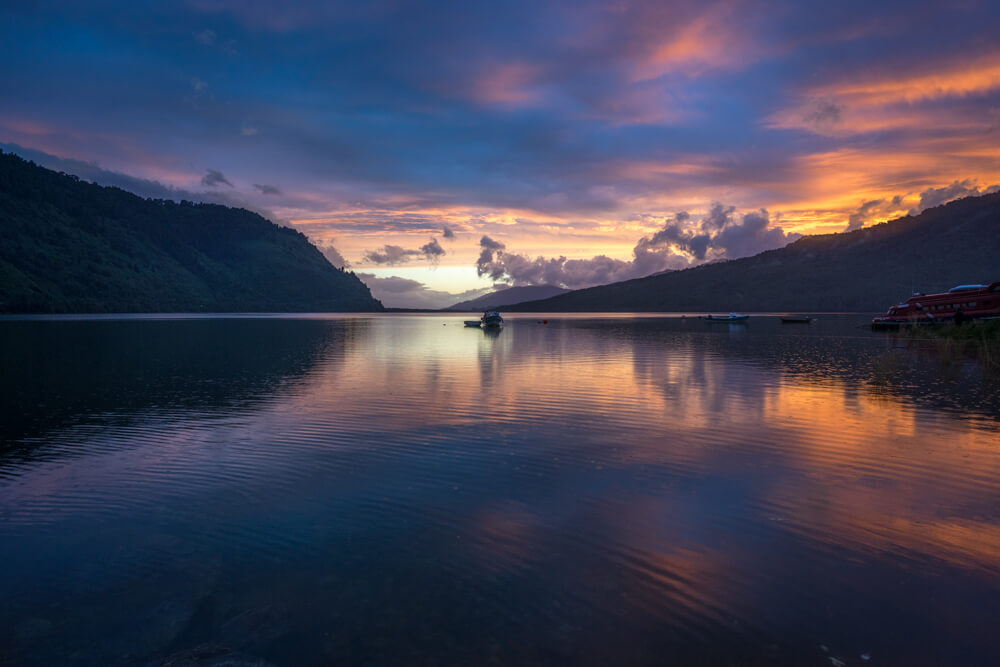 The first ride was with the family from Santiago retracing the dad's trip from when he was 18. The second was from a couple of guys in a pickup truck that was full of bikes and motorbikes. We tried to fit but there just wasn't enough room and after an hour of bike parts causing me pain every time we went over a bump, which was often on gravel, I had to call it quits.
Then after about two hours standing in heavy rain at the park entrance for the enchanted forest (bosque encantado), a young couple from Santiago came out and asked, "Are you the first in line?" There was nobody else hitchhiking, so we said yes and he replied, "well come on then!"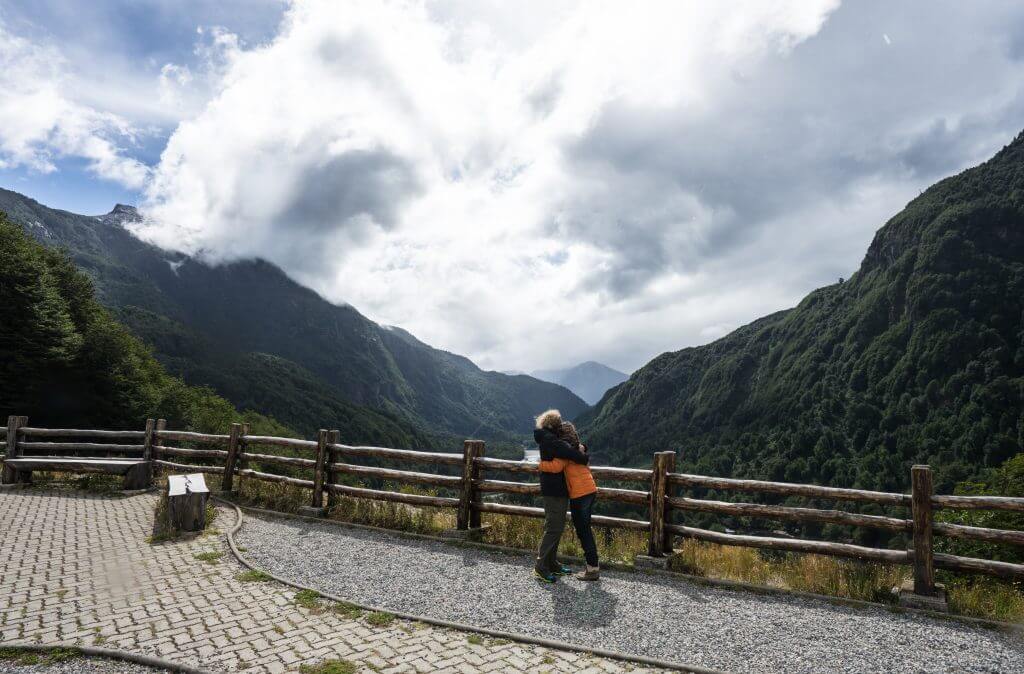 That ride in the back of the pickup truck was beautiful, providing amazing sweeping views in every direction. I also loved the camaraderie on the route, waving at other hitchhikers, cyclists, and motorcyclists as we went.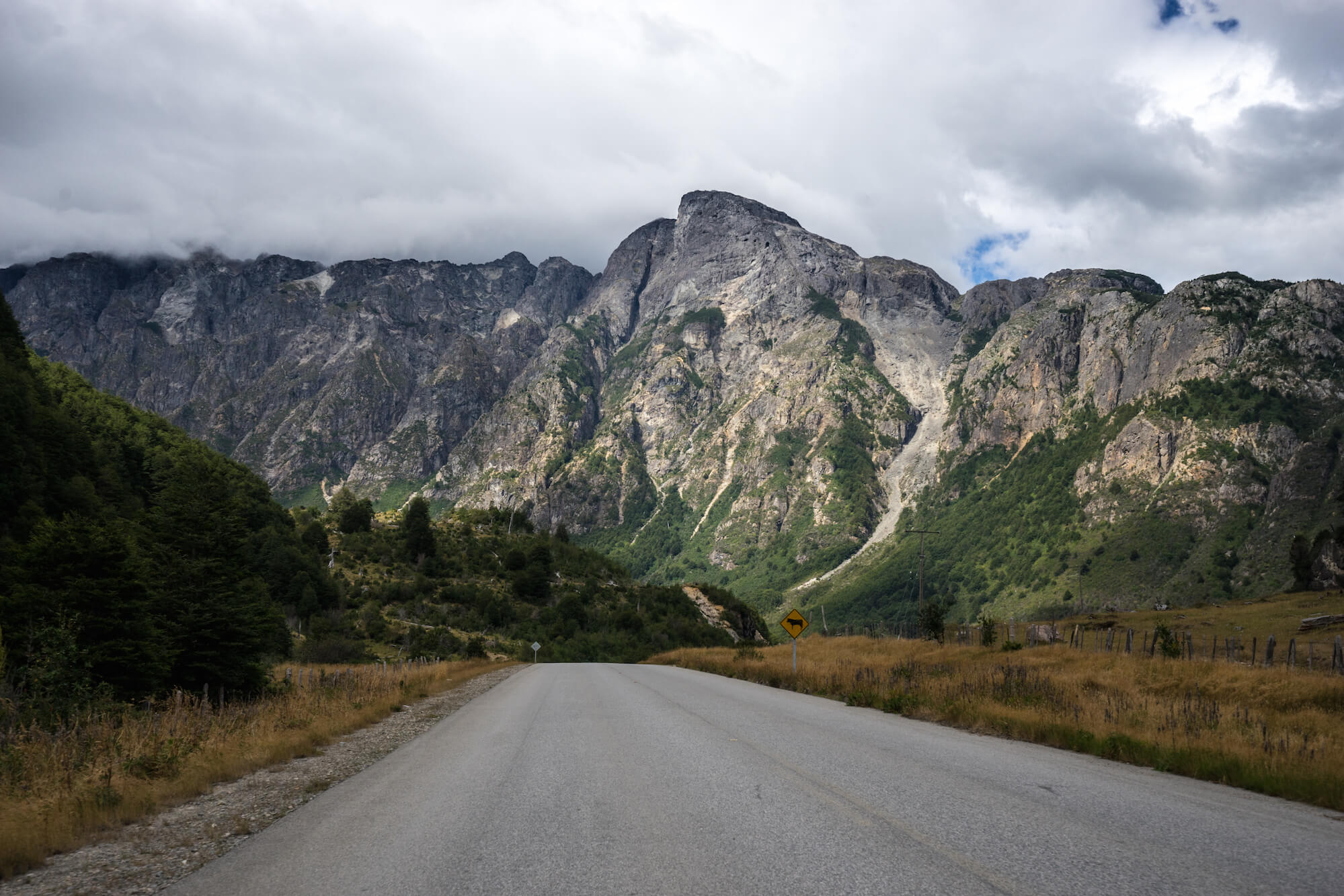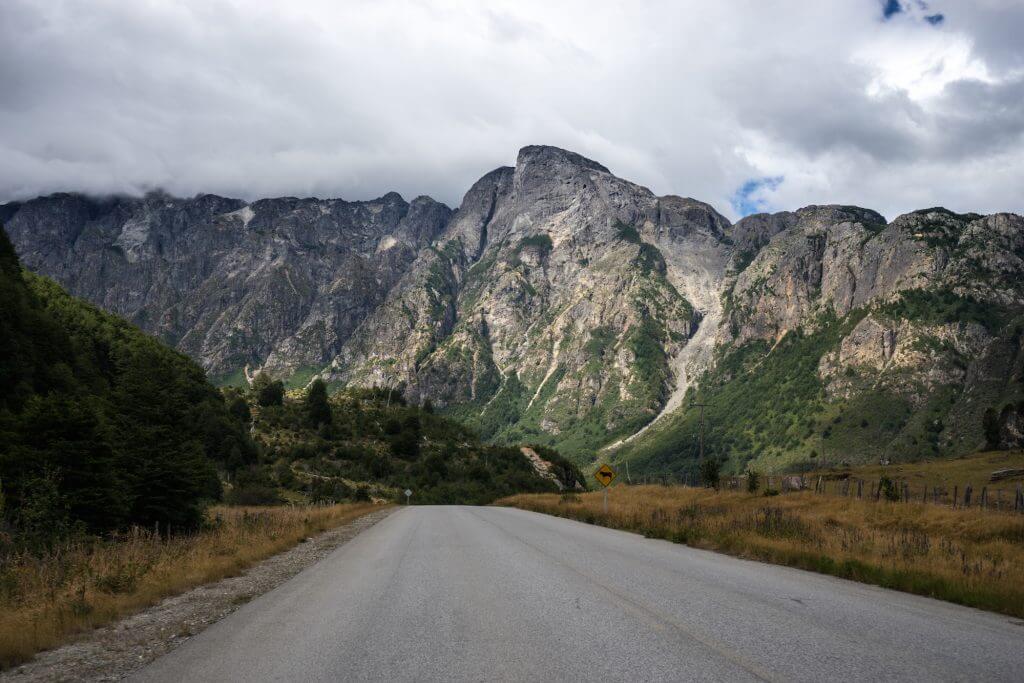 Coyhaique to Villa Cerro Castillo
96km, 2.5 hours
The was a fast pickup at only 5 minutes of wait time. I wasn't sure what to think of the driver at first, but then he turned out to be a super friendly local who was building a hostel in the area. He stopped for photos a few times and I genuinely loved the ride after all.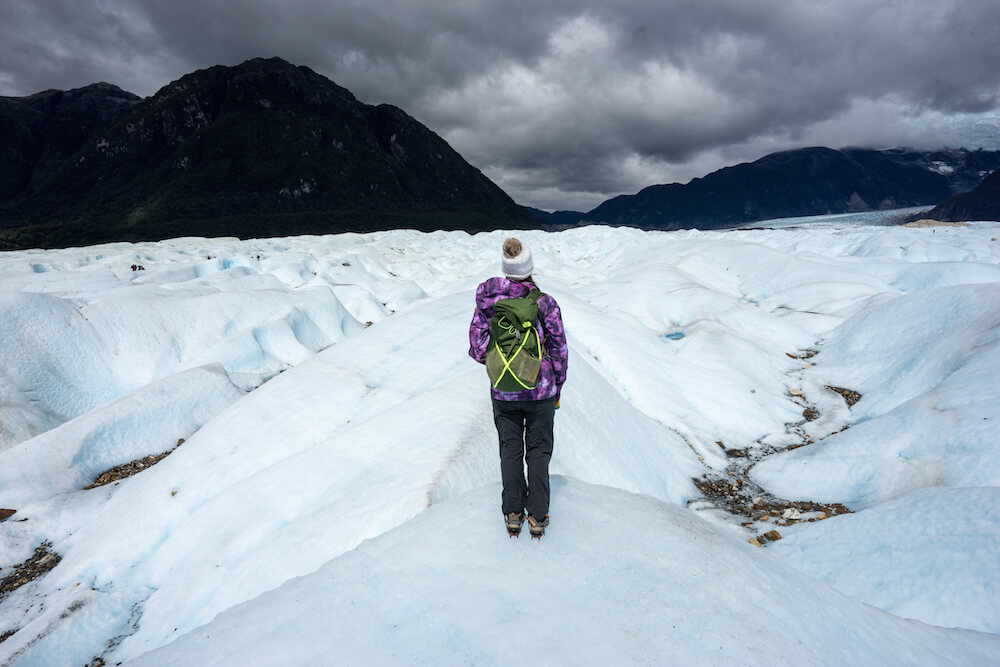 Villa Cerro Castillo to Puerto Rio Tranquilo
126km, 6 hours
We had a slow start that morning after the long hike the previous day, and hadn't realized that the road closed for construction work until we heard someone talking about it on the phone a table away. By the time we realized we had about an hour left to try our luck.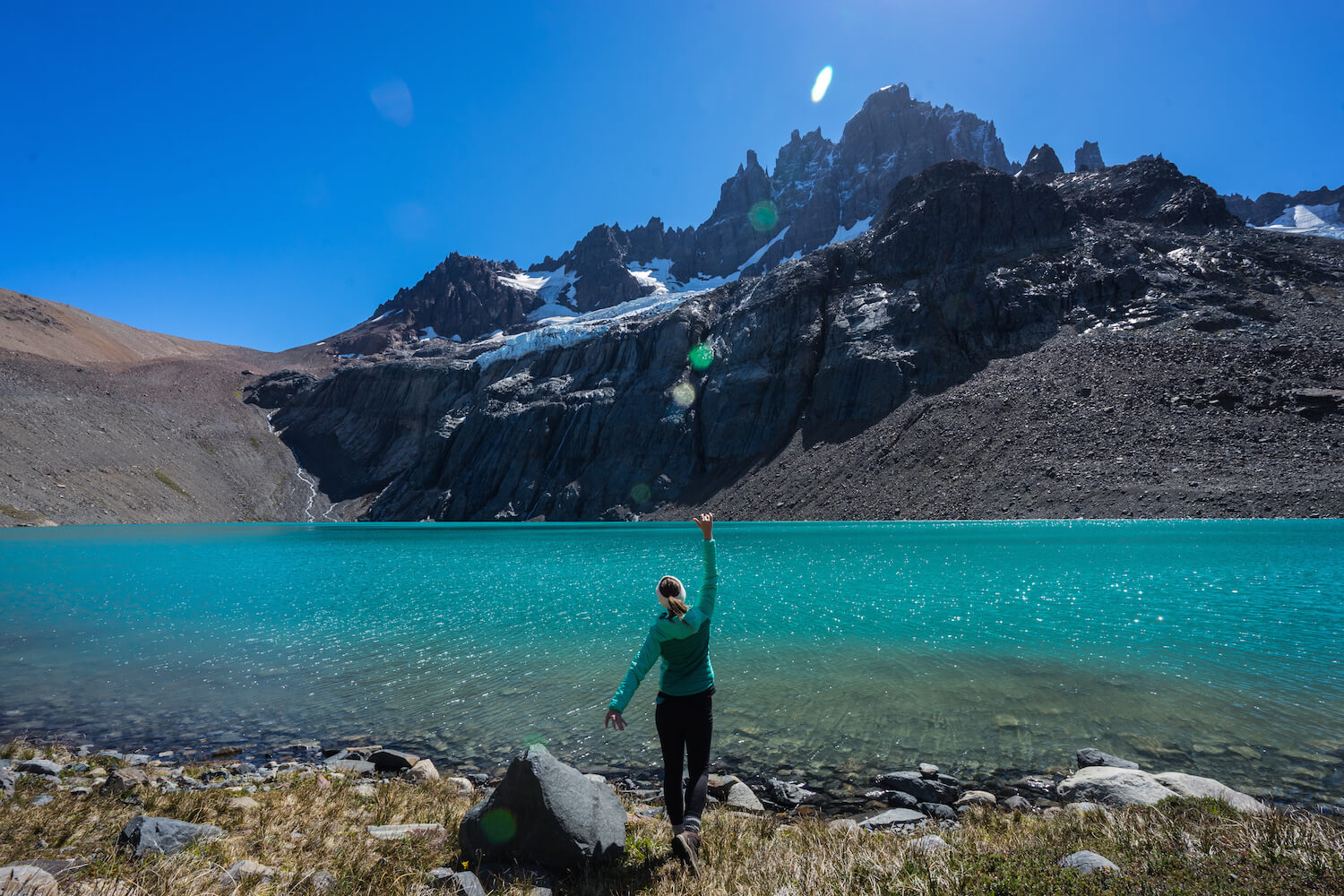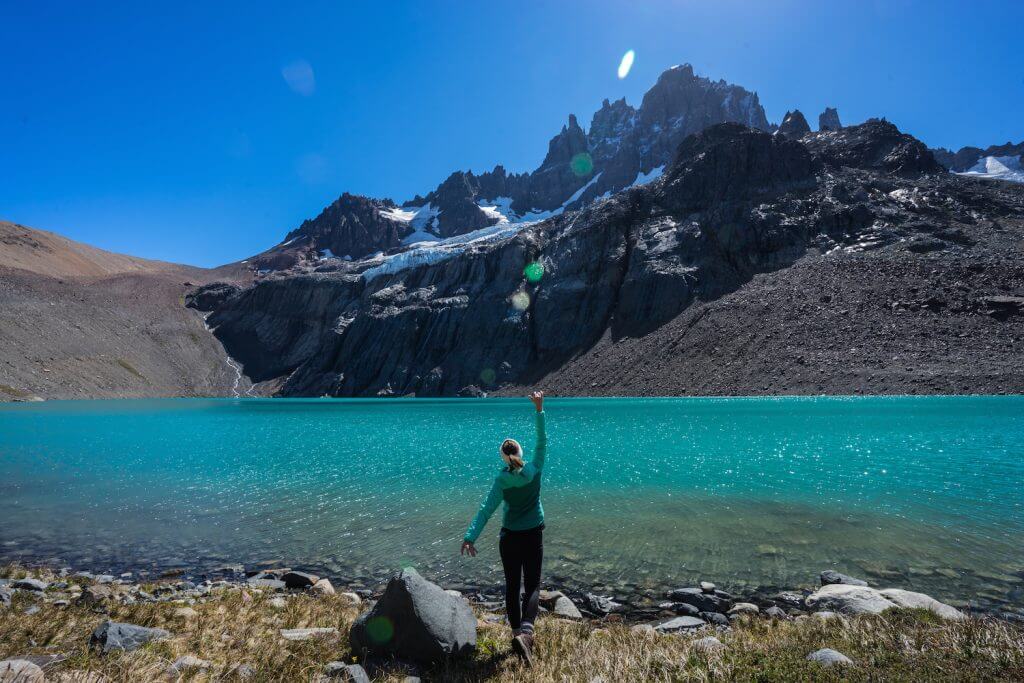 Within about 15 minutes, a couple who had seen us while eating at a restaurant nearby approached us and asked if we needed a ride. They'd just landed that morning from England via Coyhaique, had picked up a rental, and were headed south.
They were retirees on vacation who wanted to stop often for photos. It was the best possible case scenario for Steve and I, who were riding in luxury, stopping often for photo opportunities, as hitchhikers. Steve even few his drone a bit. It was a great way to end the luck streak.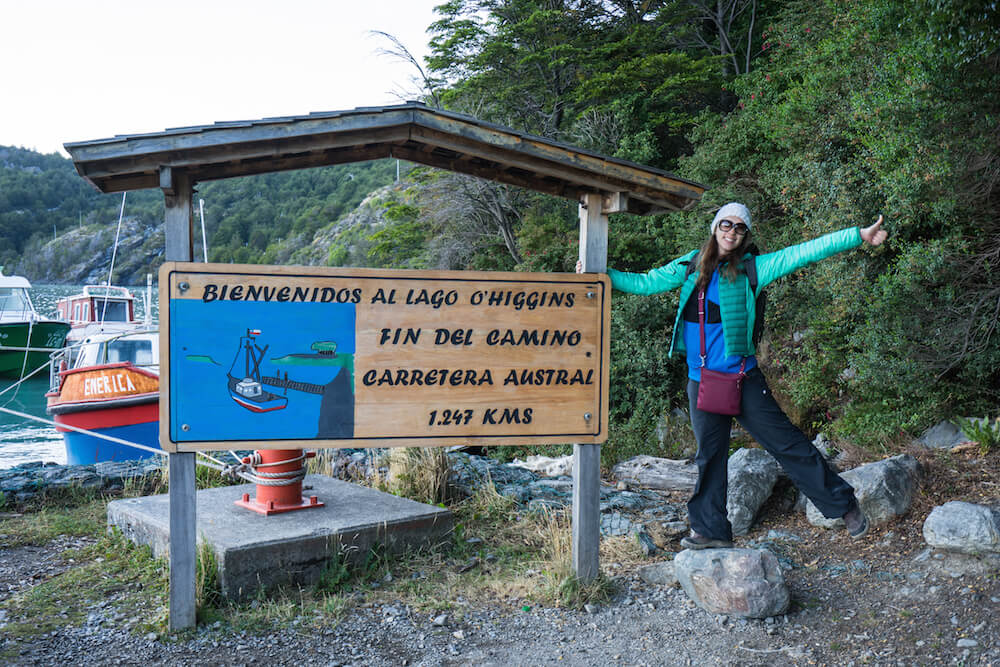 Onwards to Argentina
365km, several days
We stood outside of Pto Rio Tranquilo for 8 hours a few days later, only one car passed by, too full to take more passengers.
We saw a few police stopping a car headed in the other direction that had hitchhikers in the back and giving them a ticket. That was a bad omen, too.
"You know what? I think I'm good with finally taking a bus. We made it really far, and we have some hiking to do, after all," Steve said.
Part of me really wanted to finish it the way we'd gone into it. I really hate quitting or giving up, but I also really wanted to start hiking and we'd had so many good experiences, it would be a very fond memory.
It was settled. From there we took a few several hour busses, a boat, and then a 22km walk into Argentina.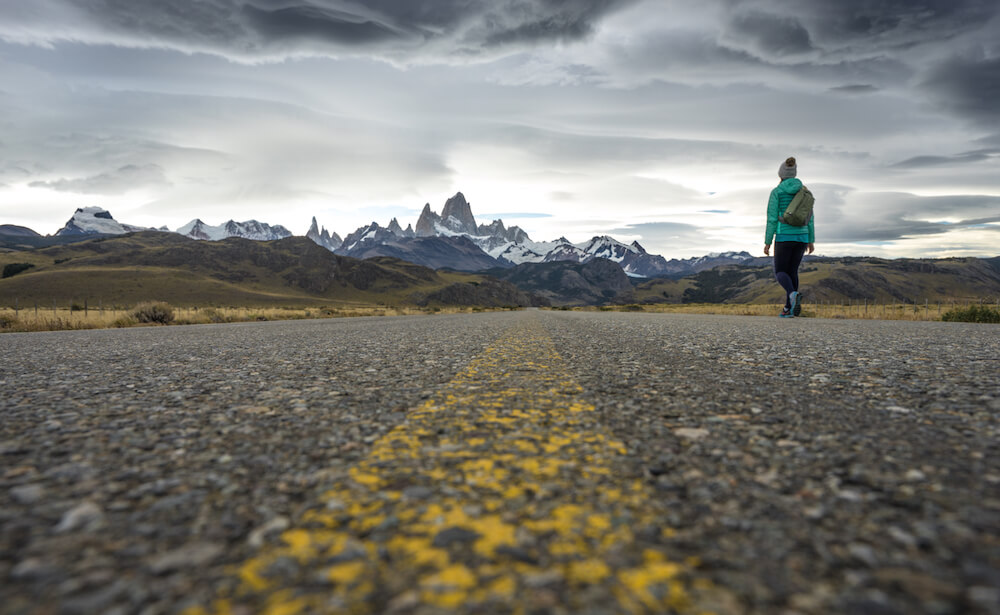 Things That Help the Odds
Get out of town: Almost nobody is going to pick you up in the middle of town. Walk to the edge of it or a major intersection so that you know that whoever comes your way is definitely leaving.
Look like someone you'd want to pick up: It's amazing how many people hitchhike with a dark hoodie on or who don't smile or try to look friendly. I wouldn't pick someone up whose whole face I couldn't even see.
Split up: Someone on his/her own has it the easiest, next comes a pair. The bigger your group, the harder it is to get a ride. You have to get pretty lucky to find someone who has space for five, or even three.
Smile: Some people beg, others seem like they couldn't really care less, and the last camp is those who are enthusiastic when hitchhiking. I fall into the latter camp. I smile big, sometimes dance around and act silly. It works, people do pull over if you make them laugh.
The early bird gets the worm (often): It's much better to hitchhike without competition around, so figure out when that might be, but don't make it so early that nobody is awake or on the road yet.
Don't hitchhike hungry: Take a break and eat if you need to. Standing for hours on end and getting rejected is taxing.
Make Friends: You'll keep seeing the same hitchhikers again and again on your journey.
Etiquette
Generally I'd say there's just one rule: Dude, walk behind the other people who have been hitchhiking for longer give it a good distance, maybe 50 meters or so. It doesn't necessarily mean they'll get picked up first but it gives them the advantage. Let them have that. It's the right thing to do.
But since I feel like I can be real with you, I admit that there were a few times over the course of the 2 weeks of hitchhiking when I really wanted to break this rule when I saw others who cut in front get picked up first. 
please continue to love me. 
Thankfully Steve was adamant that he didn't want to play dirty and in the end he was right and a few times it benefitted us. Three points for Gryffindor!
The adventure was thrilling, touching, and so unexpected in so many ways, as hitchhiking often is. If you're weighing your options between the Ruta 7 and the Ruta 40, now you've got more reasons to consider the Carretera Austral.