The finch eyes me as it inches closer, bouncing around ever nimble and effortlessly. One of Darwin's muses when he visited the Galapagos, I'm delighted that this little bird is choosing to be so close to me. Anywhere else I would have assumed that it had been fed by careless humans, but not on remote Genovesa Island. This was a sign of the incredible animal encounters that were to come.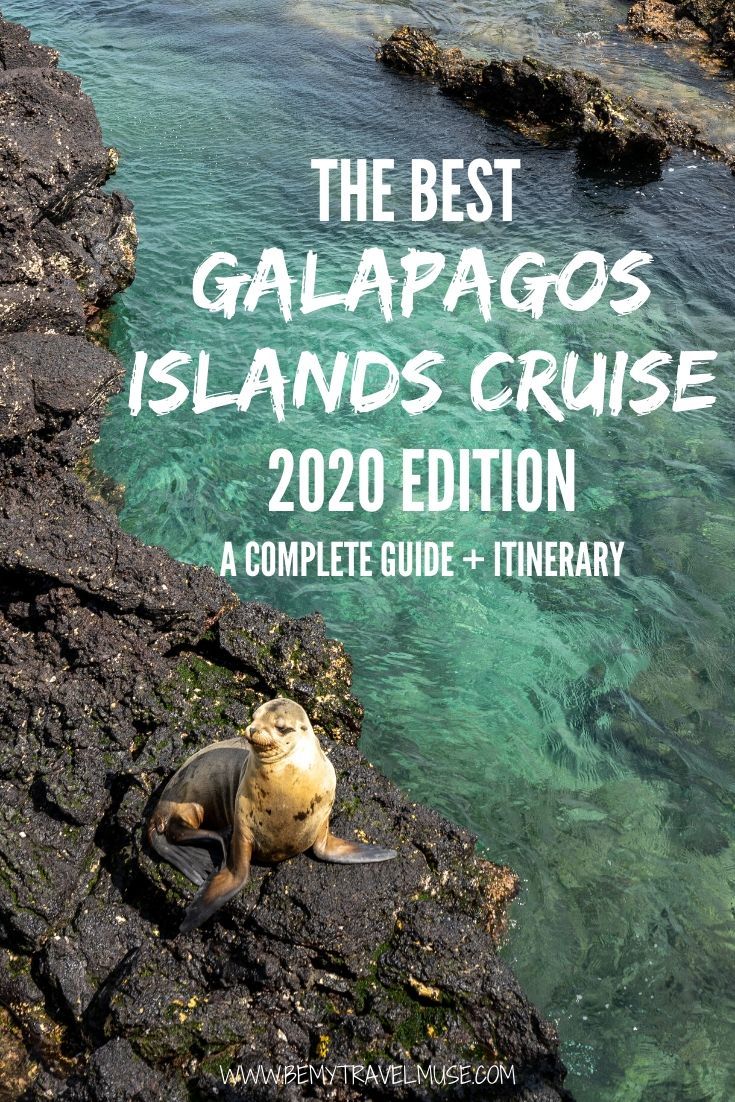 My Galapagos cruise took place over 8 days, stopping mostly in places that are only accessible by boat, aboard the S/S Mary Anne. We saw just about every animal the Galapagos has to offer, and some I didn't expect to see, like penguins and an owl!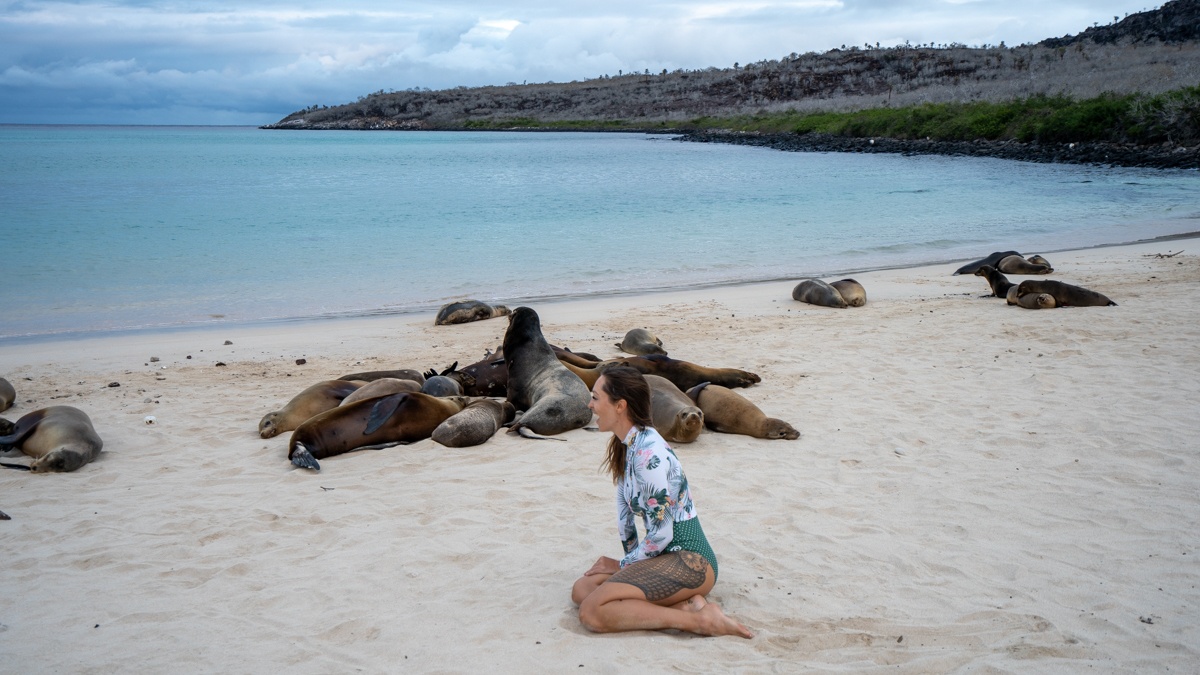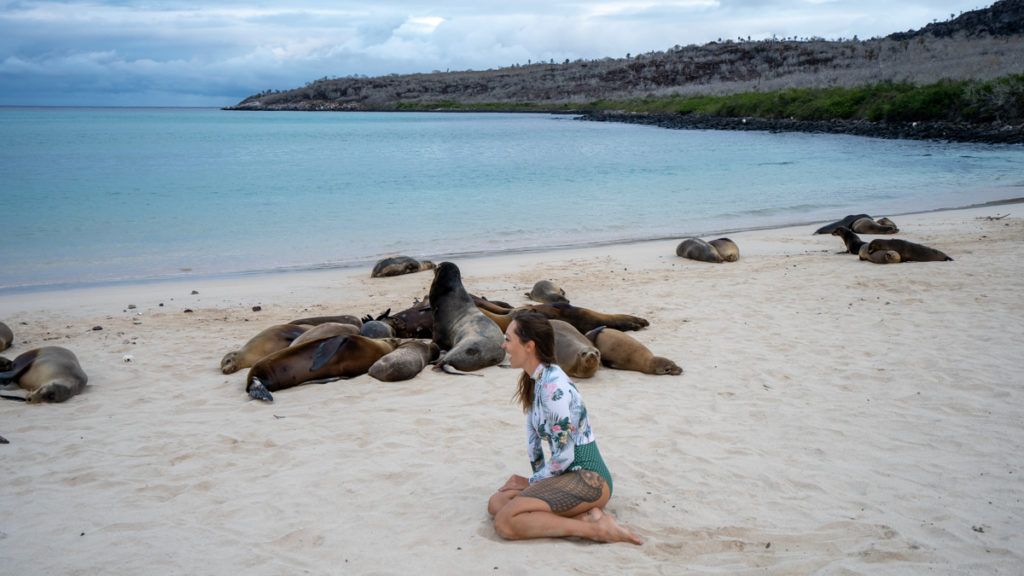 How should you go about picking a Galapagos cruise and what made mine so special? Let's dive into what makes for a great Galapagos cruise:
The Boat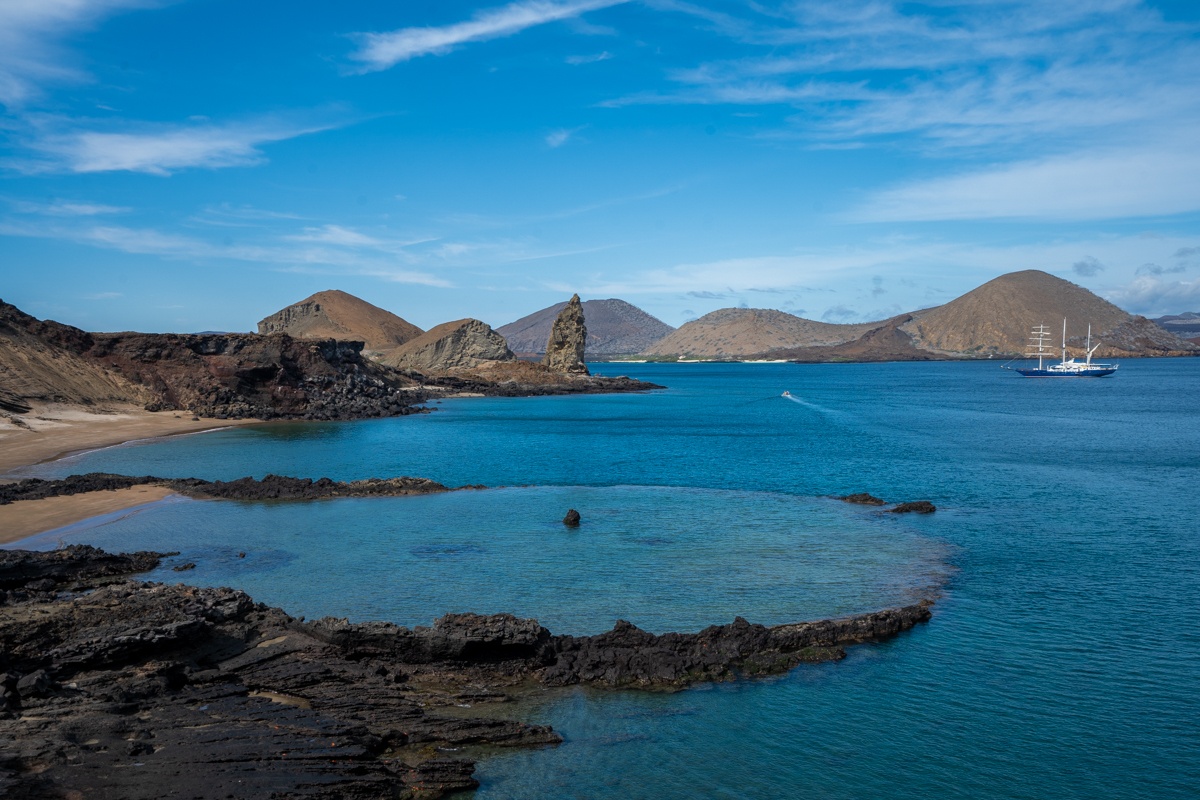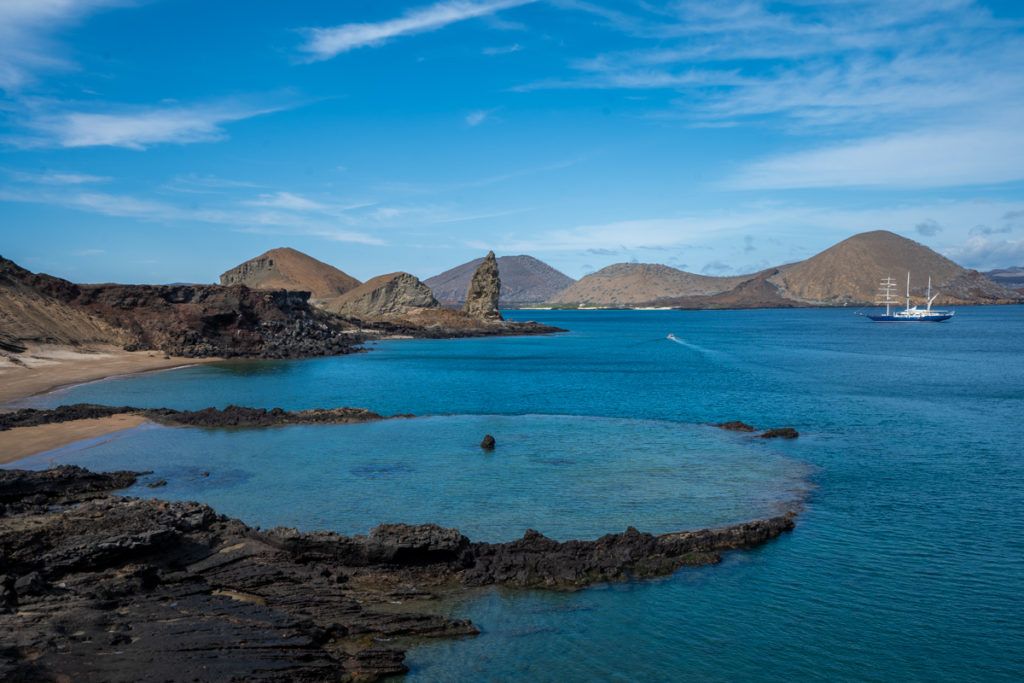 There are four different classes of boat that you can book in the Galapagos, ranging from economy class to luxury. The Mary Anne is one of the only schooners in the Galapagos, with sails and a luxury sailing feel, and the biggest bonus is, there's no single supplement fee! That means you can get your very own cabin, with your own bathroom, without having to pay more for being solo.
The Mary Anne is considered a first class boat, which means the trip includes a top level naturalist guide on board, ensuite rooms with an onboard chef, and a max of 16 passengers. While luxury boats offer extras like shared jacuzzis and the possibility of larger suites, the boats are often up to 100 passengers, which makes it a hard no for me. Alternatively, economy might have been cool in my early 20s, but I love having my own bathroom and a more competent guide, plus a nicer boat and itinerary to boot.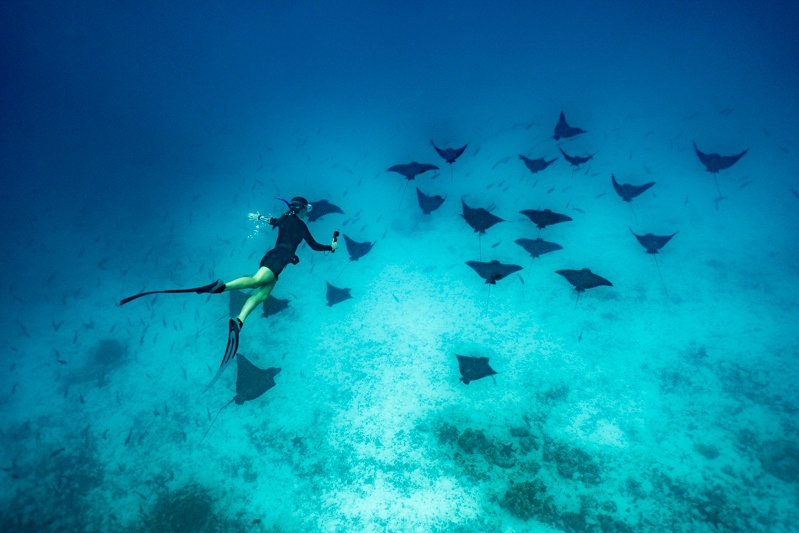 For me the Mary Anne was the perfect size, giving me nearly private snorkeling opportunities, a lovely room to myself, plenty of space to hang out, and comfy and well decorated common spaces to hang with the other passengers, a few of whom were also solo travelers.
The other important thing to consider is the itinerary. Some cruises mimic what you can do on land, which is kind of pointless, no? The Mary Anne mostly stops in places where land tours can't go and has two itineraries to choose from – Western and Eastern. I did the Eastern Itinerary which I can't recommend highly enough:
The Itinerary
Genovesa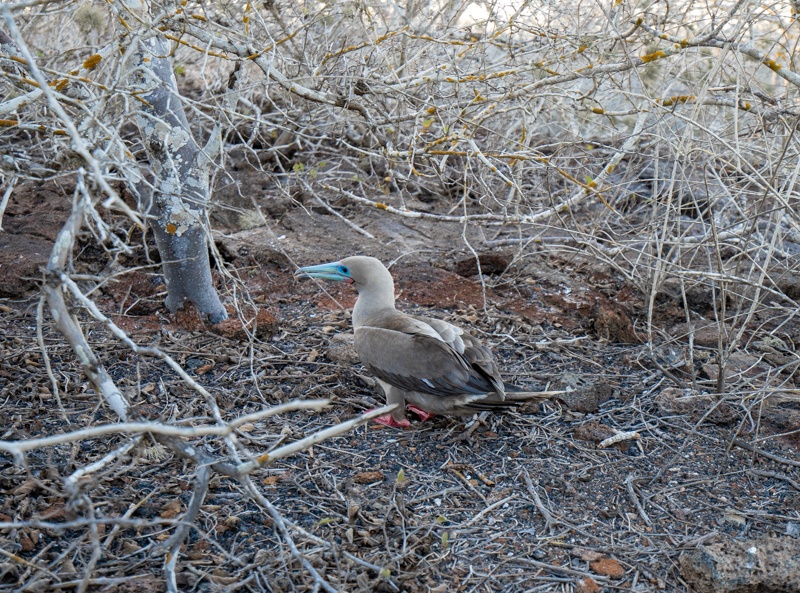 The real adventure begins after the all-night crossing to Genovesa – aka Booby Central.
This is one of the only islands in the Galapagos where you will see both red footed boobies, as well as the largest of the boobies, the Nazca booby.
The island is covered in Palo Santo trees, yes, the very same that you may have smelled burning in sacred ceremonies from the Americas, or even ecstatic dance. I burn it regularly to clear the energy in my house.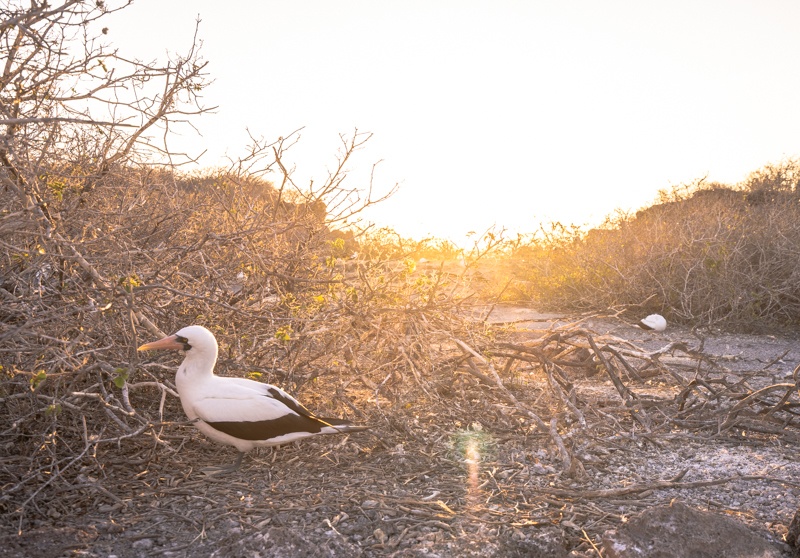 Though it looks like the trees might be dead, in the dry season they simply don't have leaves, which makes it perfect for sighting the bird's nests in the trees and down below.
This is the stuff you can only experience if you take a cruise, as it's too far for day trips from any of the main islands.
Bartolomé + Chinese Hat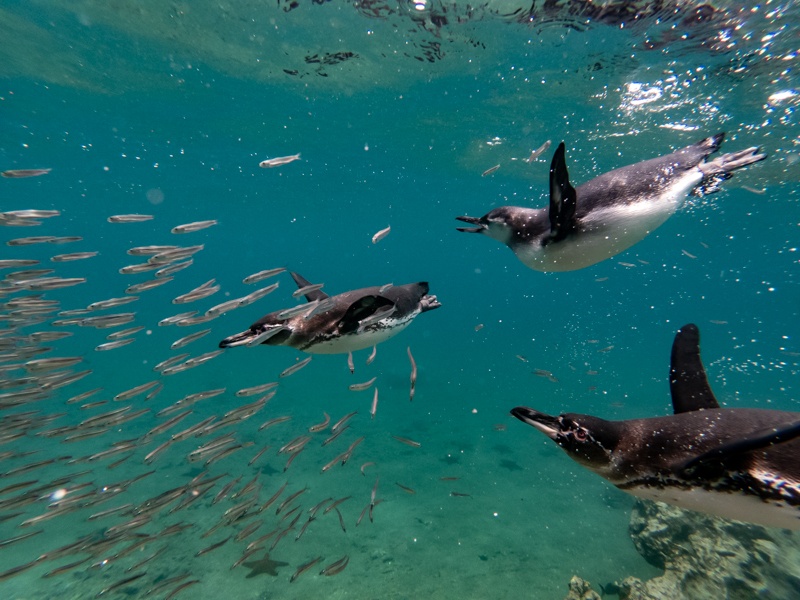 Next we journeyed down to the outskirts of the island of Santiago. Isla Bartolomé is one of the most famous and most photographed rock formations in the Galapagos, rising up dramatically out of the ocean. It's about a 150m, fairly easy hike on a boardwalk to the top, which gives you a nice view from above.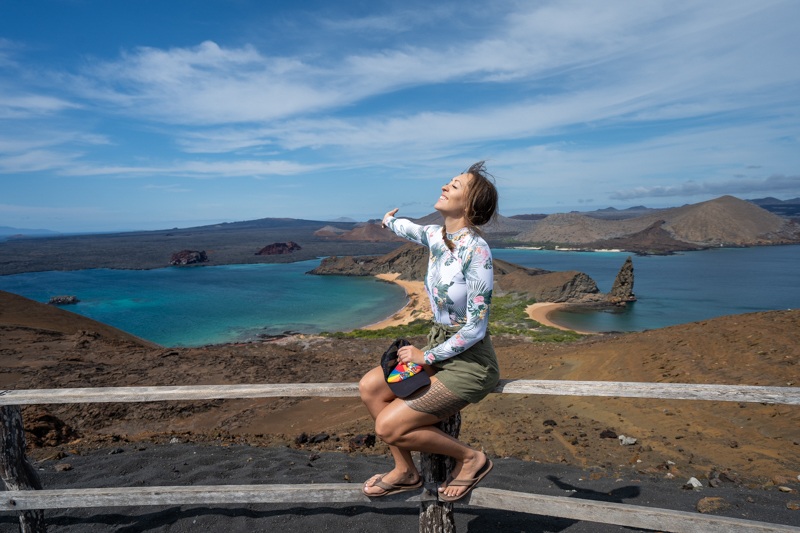 The real star of the show for me was snorkeling around Bartolomé. Immediately after I jumped in, we were greeted by sea lions, followed by groups of penguins chasing tiny littering fish, I also came across a huge stingray. It was absolutely stunning, and probably one of the best snorkels of my life.
Next we pulled up in a zodiac boat (known locally as a panga) to a white sand beach, on an island called Chinese Hat, that was full of sea lions. They didn't seem to care that we were there, but I can't say I felt the same way, because I was as giddy as can be. If one can fangirl over sea lions, that's exactly what I did!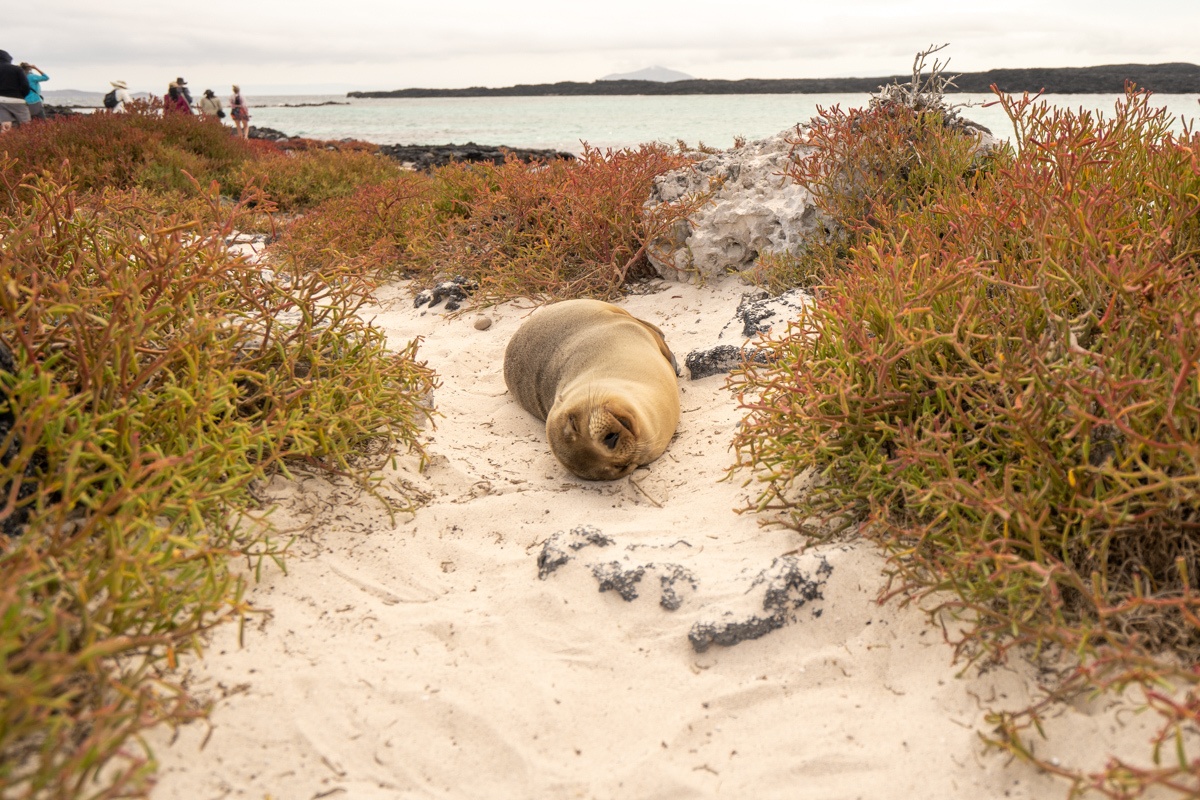 Best of all, October is when the sea lions have their babies, so there were plenty of tiny, adorable pups to hang out with.
Rabida Island + Dragon Hill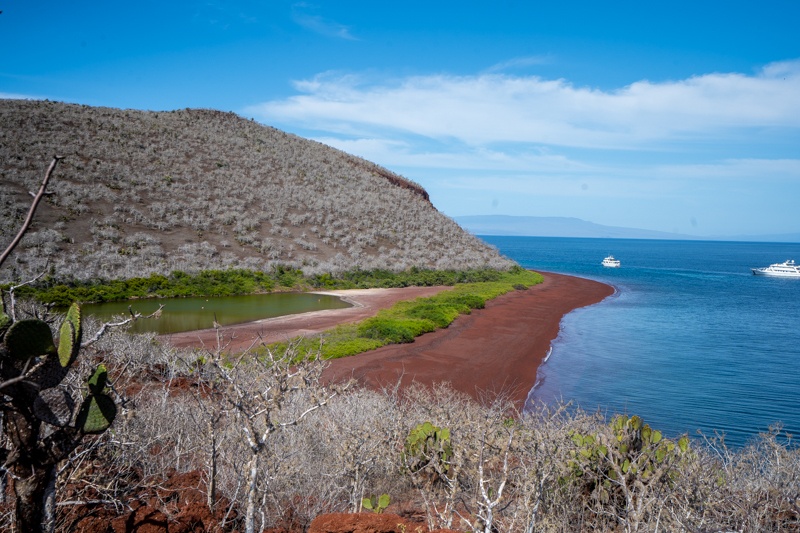 The next day I woke up to the crimson red sand of Rabida Island and yet another wonderful day of snorkeling with sea lions. The morning began with a hike on the island to see the flamingoes in the lagoon, followed by an afternoon dip and kayak.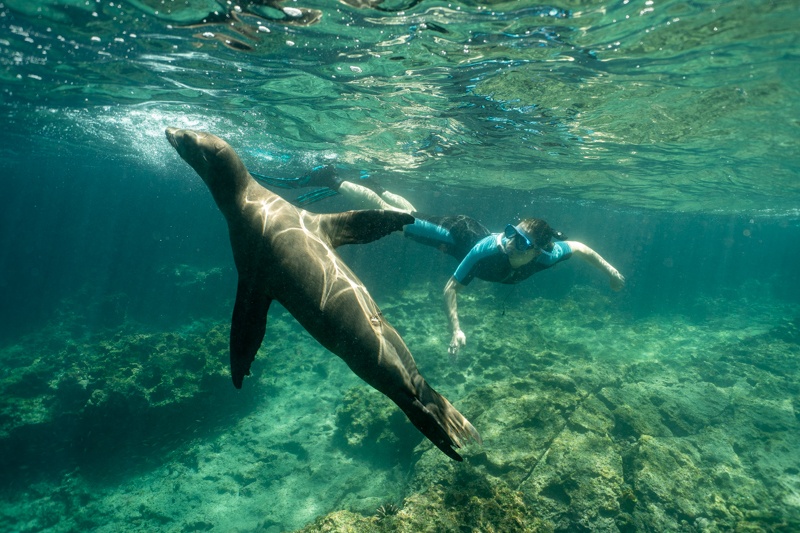 Plenty of turtles came to hang out as well. I wondered if it was still real life.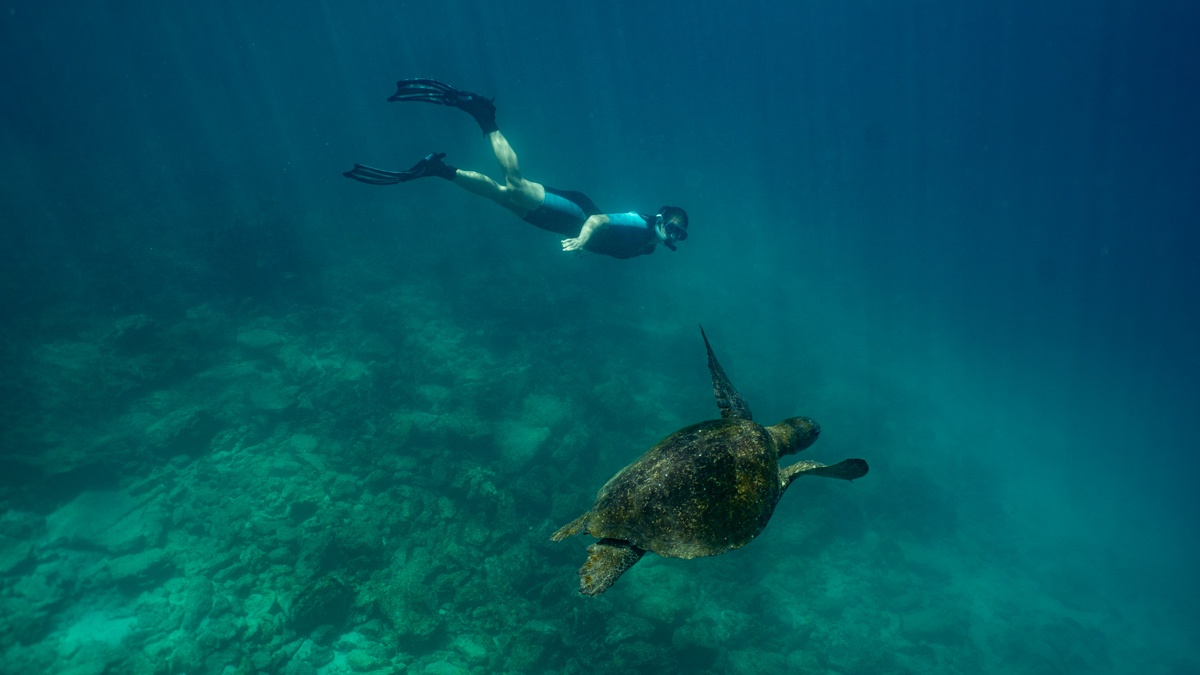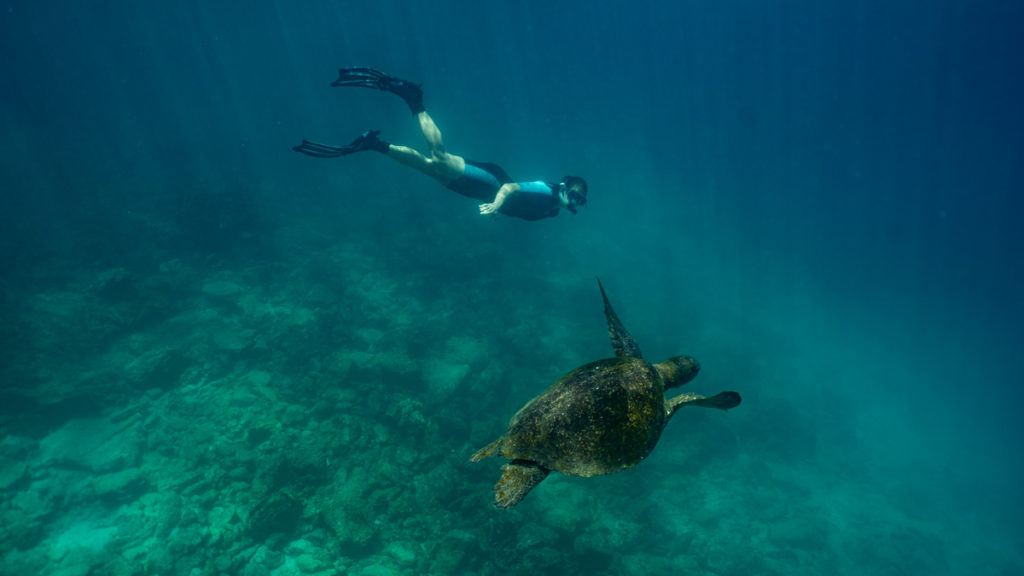 Tortoises!
This is the only day where you'll feel like you've stepped back into civilization. It was a bit of a shock to me, not having seen any evidence of people yet in the Galapagos, which is testament to how well preserved the other islands are. Still, Santa Cruz is worth checking out for its most famous residents – the tortoises.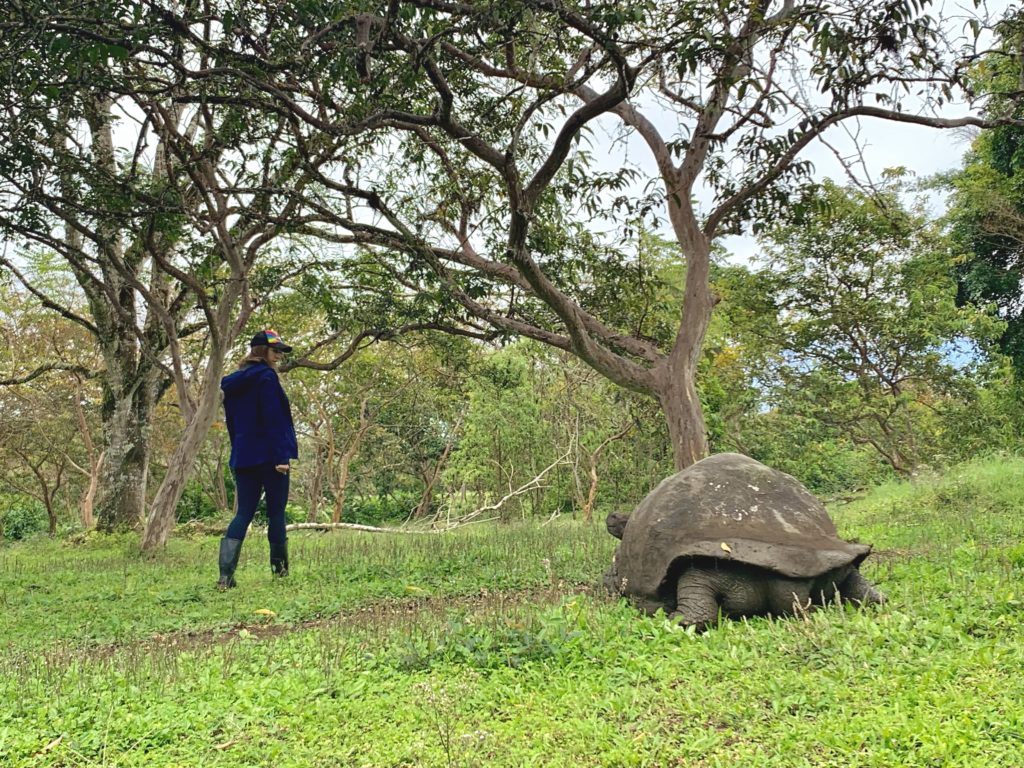 I knew that they would be big, but they were HUGE you guys. And yet, they're somehow so adorable, despite being older than my grandmother, and yours, too.
South Plaza + Santa Fe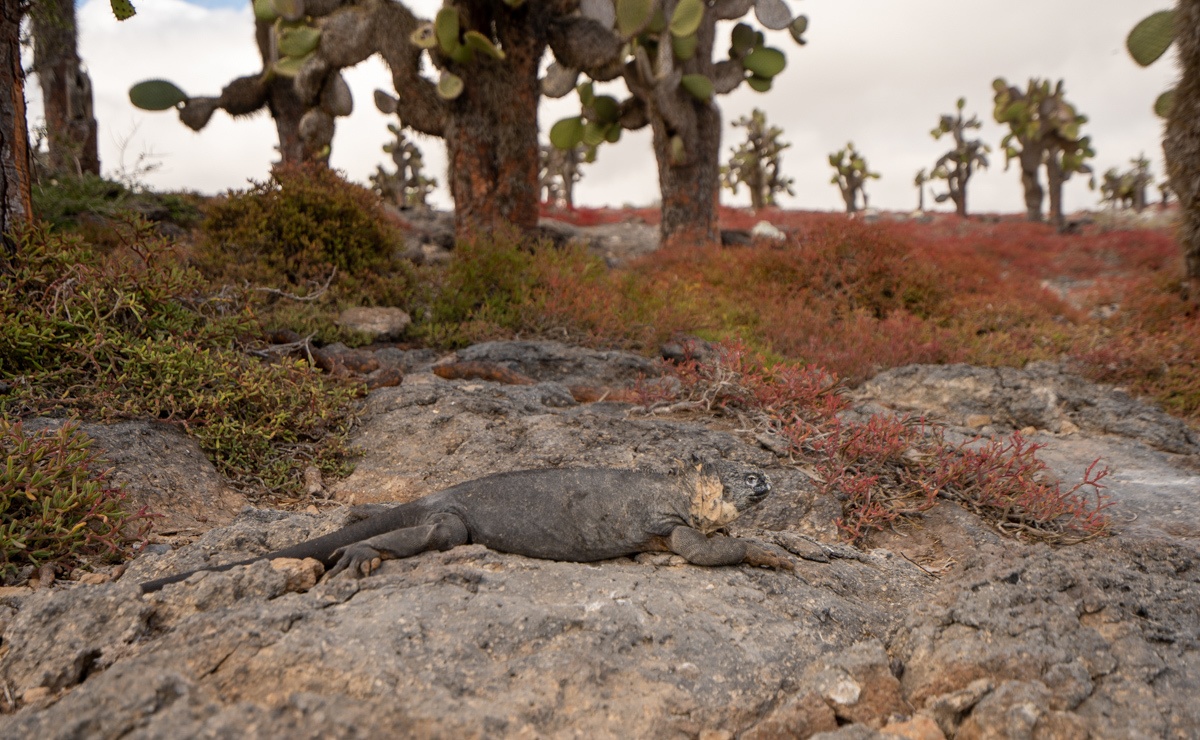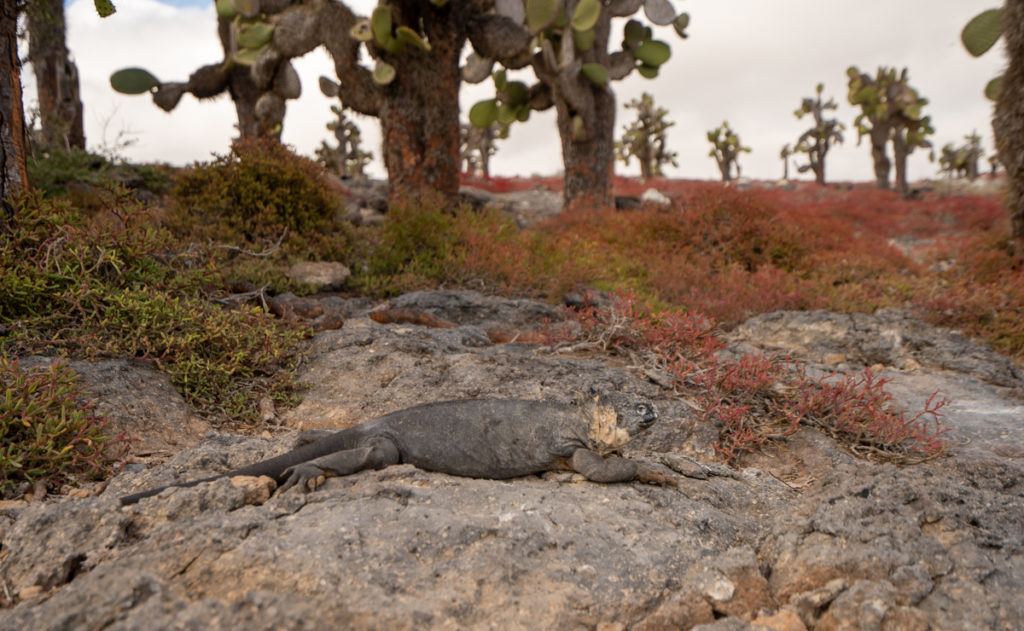 At this point it started to sink in that my boat trip was closer to ending than beginning, and I have to tell you that the time spent offline, meditating and hanging out with animals who weren't afraid of me, started to become my new normal and I didn't want to let it go.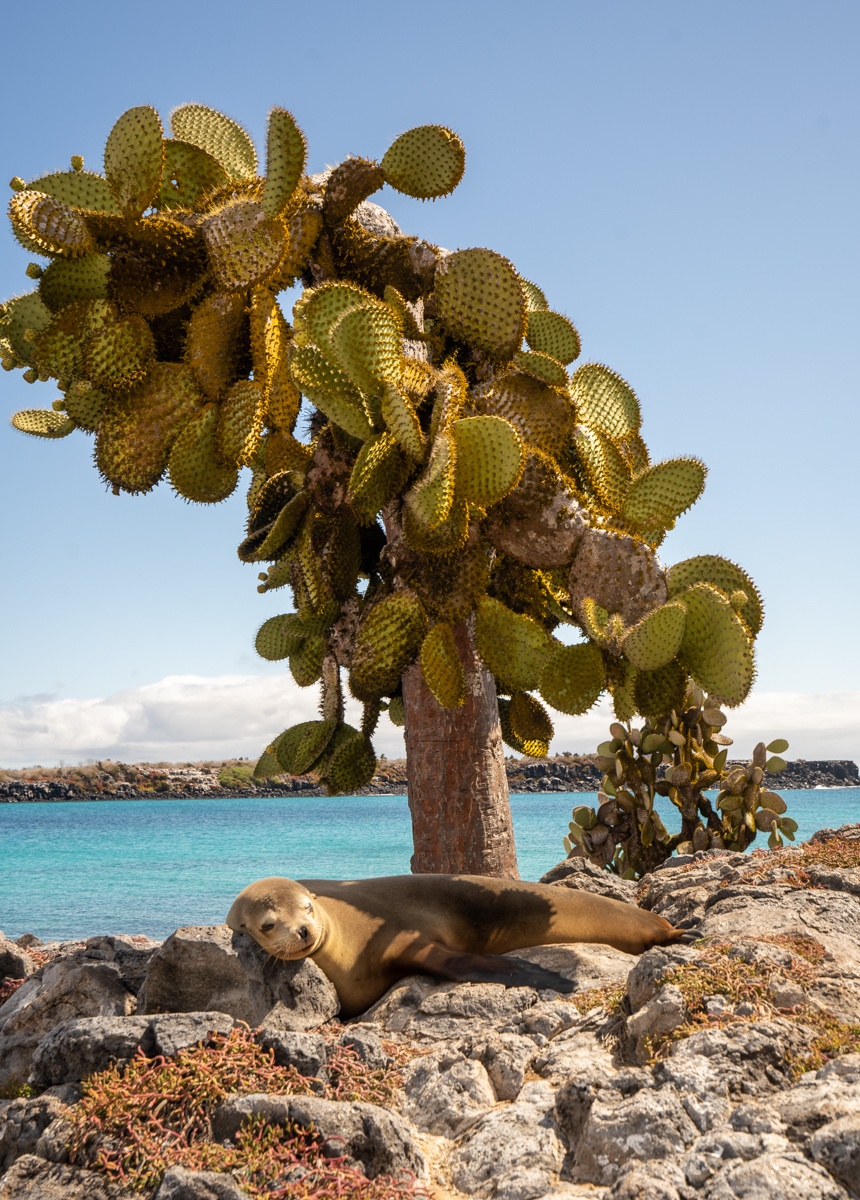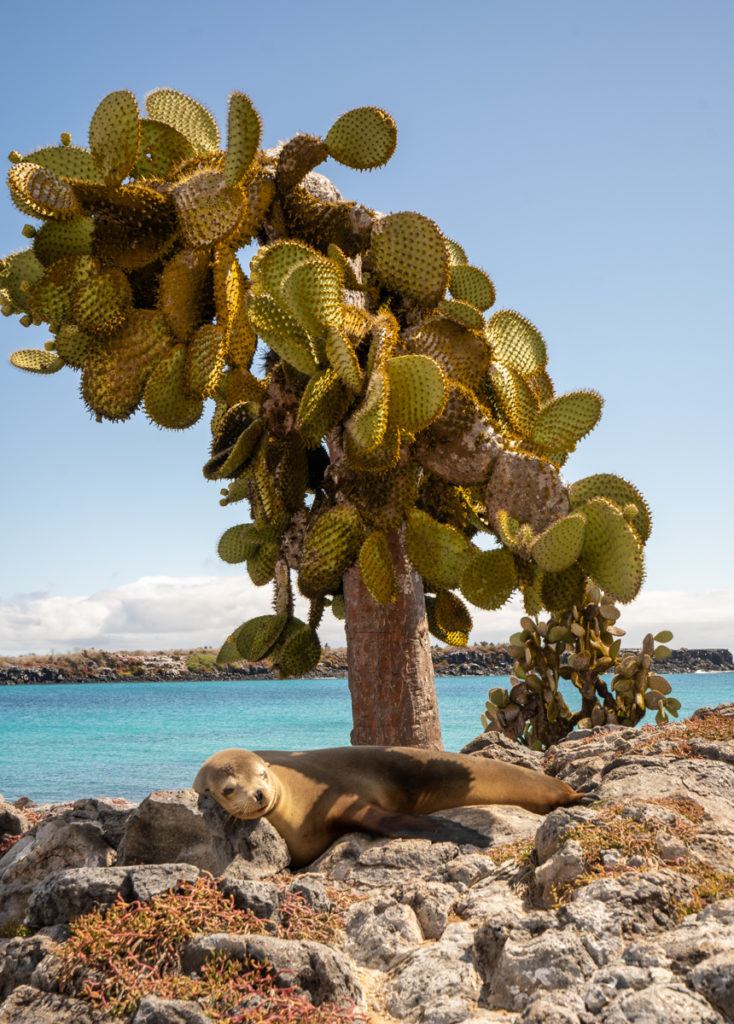 It didn't help when once again upon pulling up to shore, this time South Plaza Island, a bunch of sea lions, which quickly became my favorite animal of the Galapagos, started barking and playing with each other. Then there were the Santa Fe land iguanas on the next island! These iguanas only live on Santa Fe Island, nowhere else in the world.
The day finished with a visit on board by the Galapagos owl. Even the crew were taking photos, everyone was so surprised that an owl decided to come by and hang out for a few hours!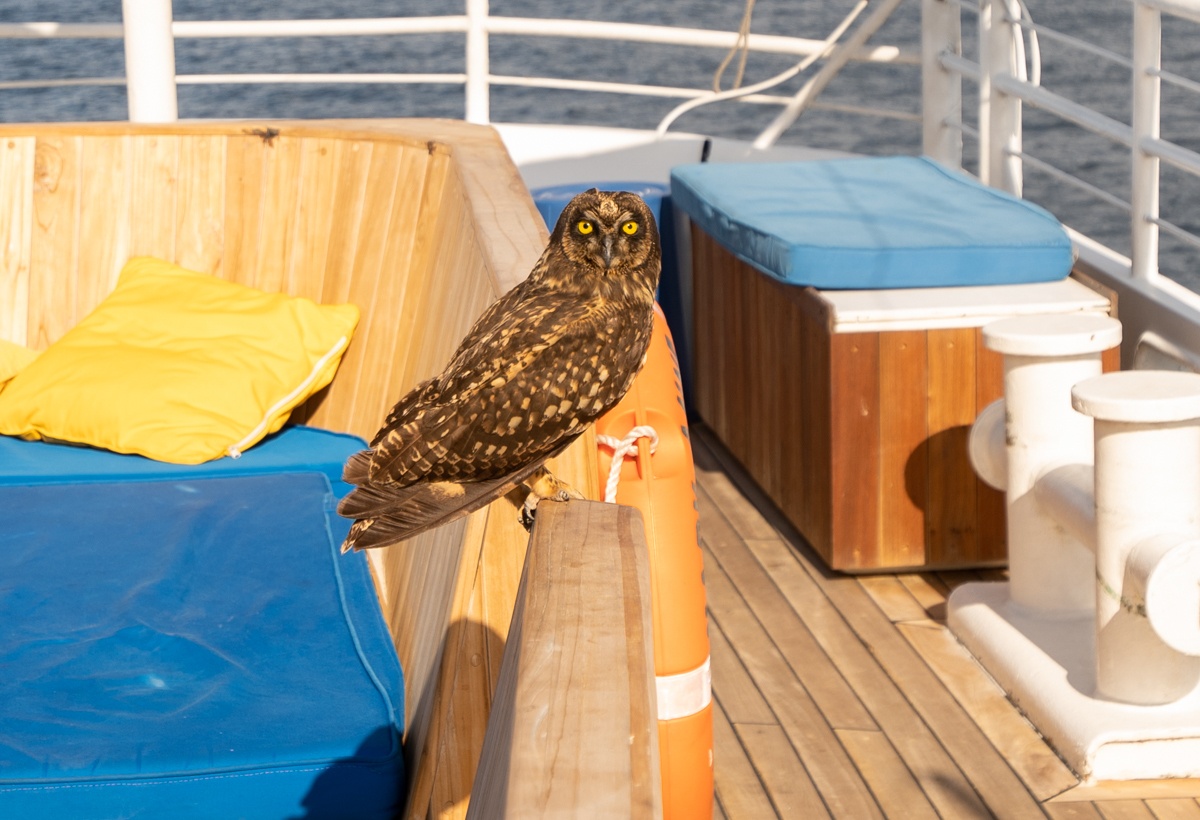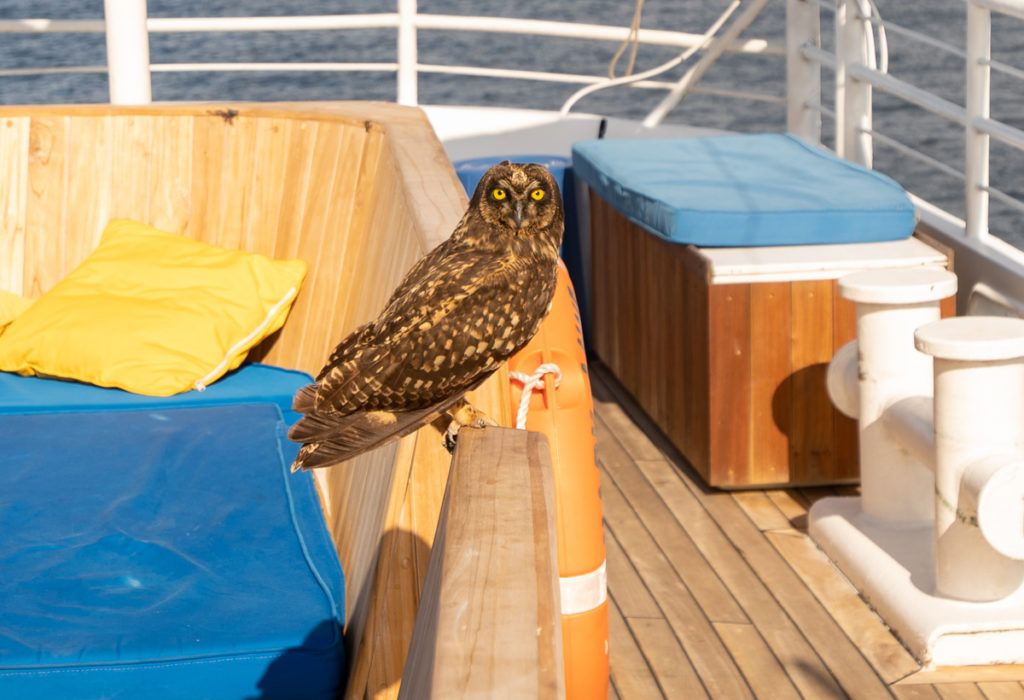 Española
The trip finished with a visit to the southern island of Española, where several currents converge to play host to some seriously amazing sea life. I'd previously thought that it didn't get better than the snorkeling I had done earlier in the week.
Then I swam at Española.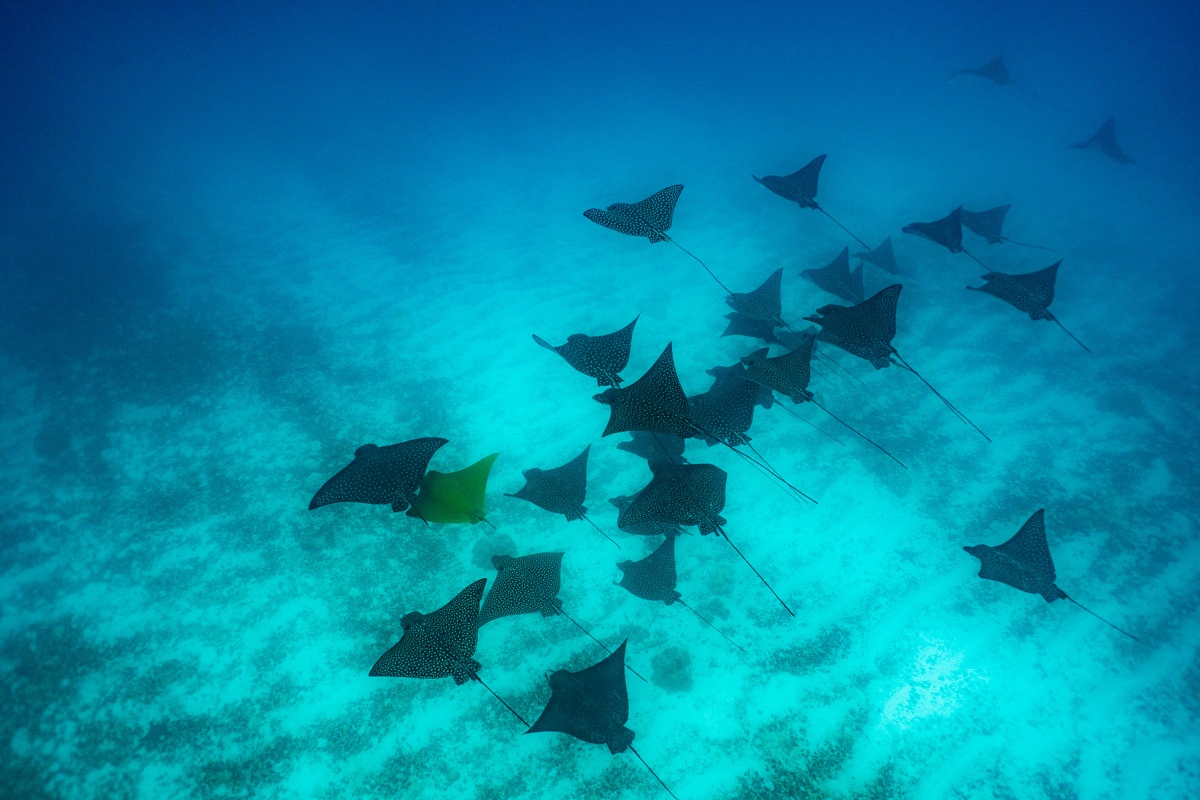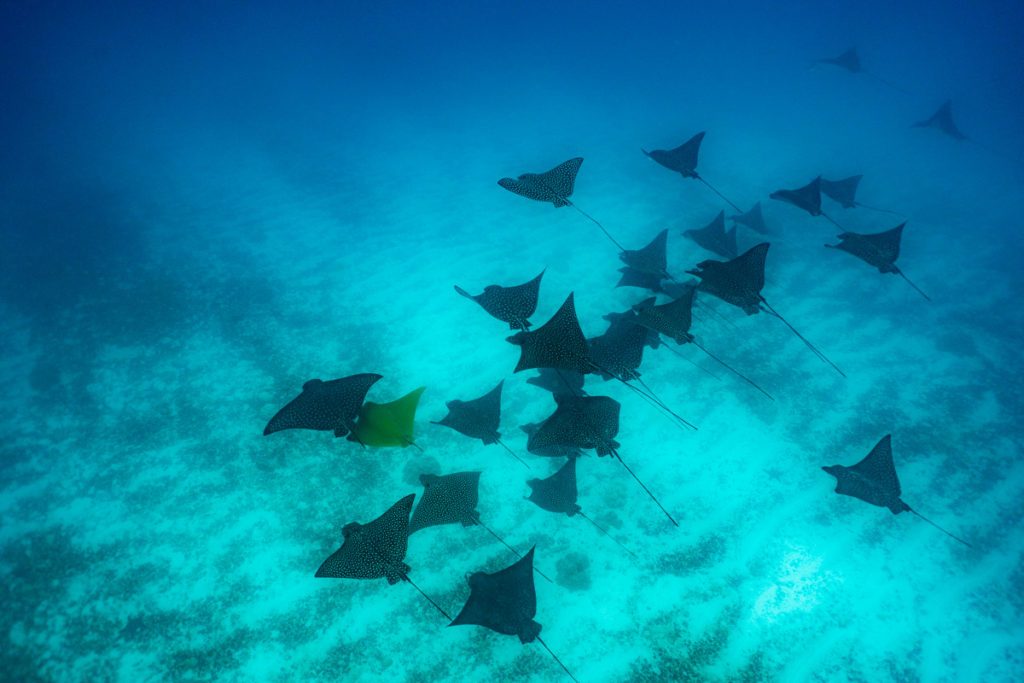 Just when I thought it couldn't get any more amazing, I spotted something lurking below the school of rays – something I'd been very much hoping to see so many times before, yet it had never happened.
I saw hammerhead sharks.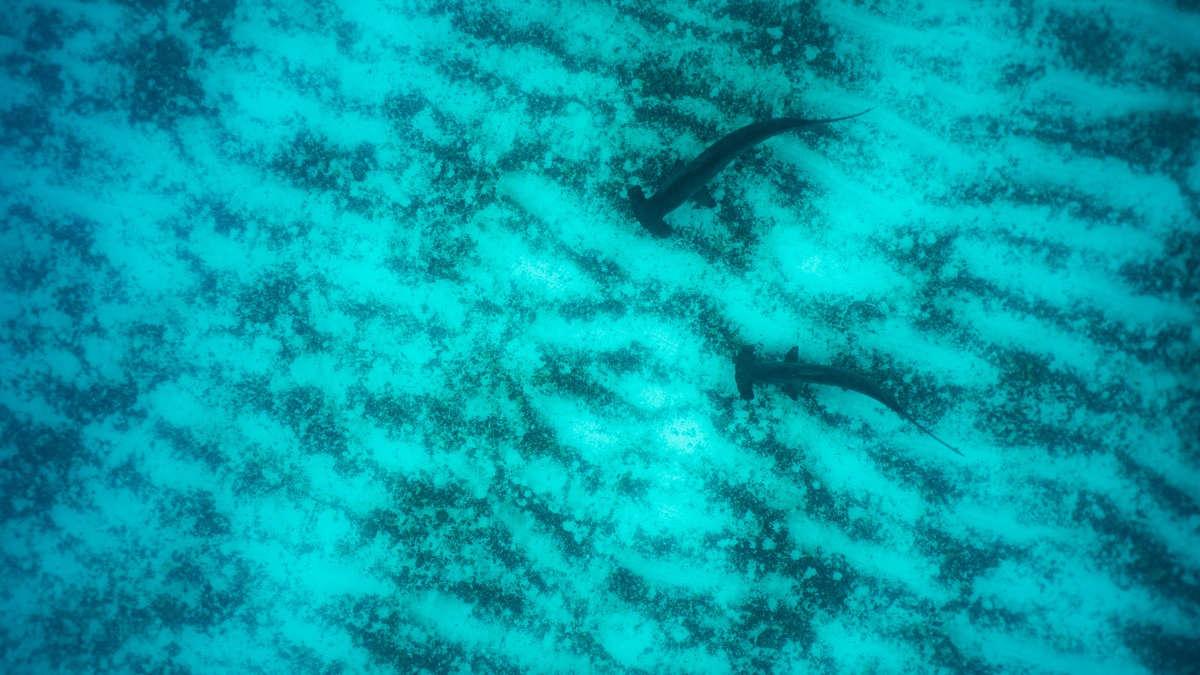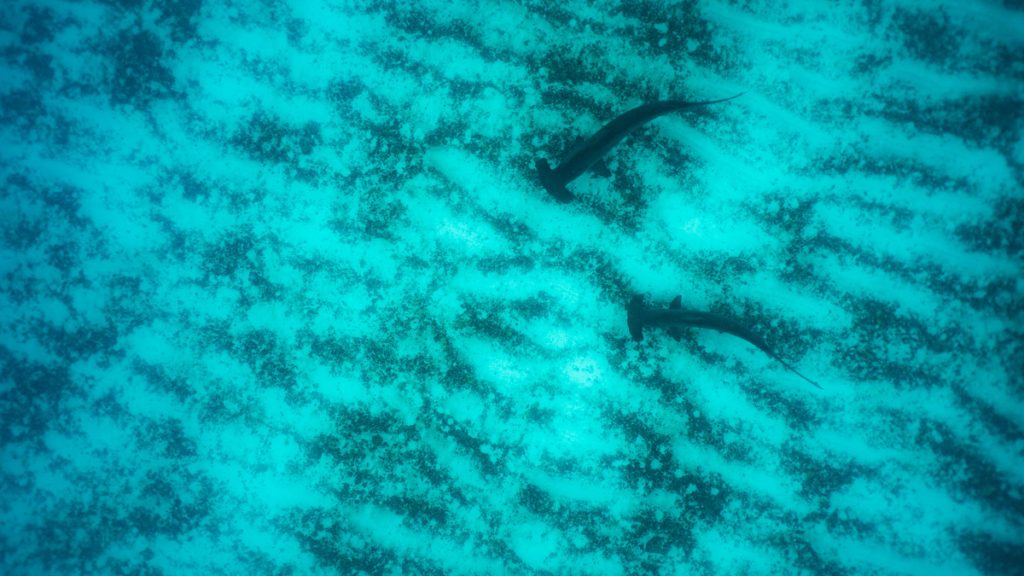 It was the cherry on top of a fantastic experience sailing around the Galapagos with the Mary Anne and Andando Tours.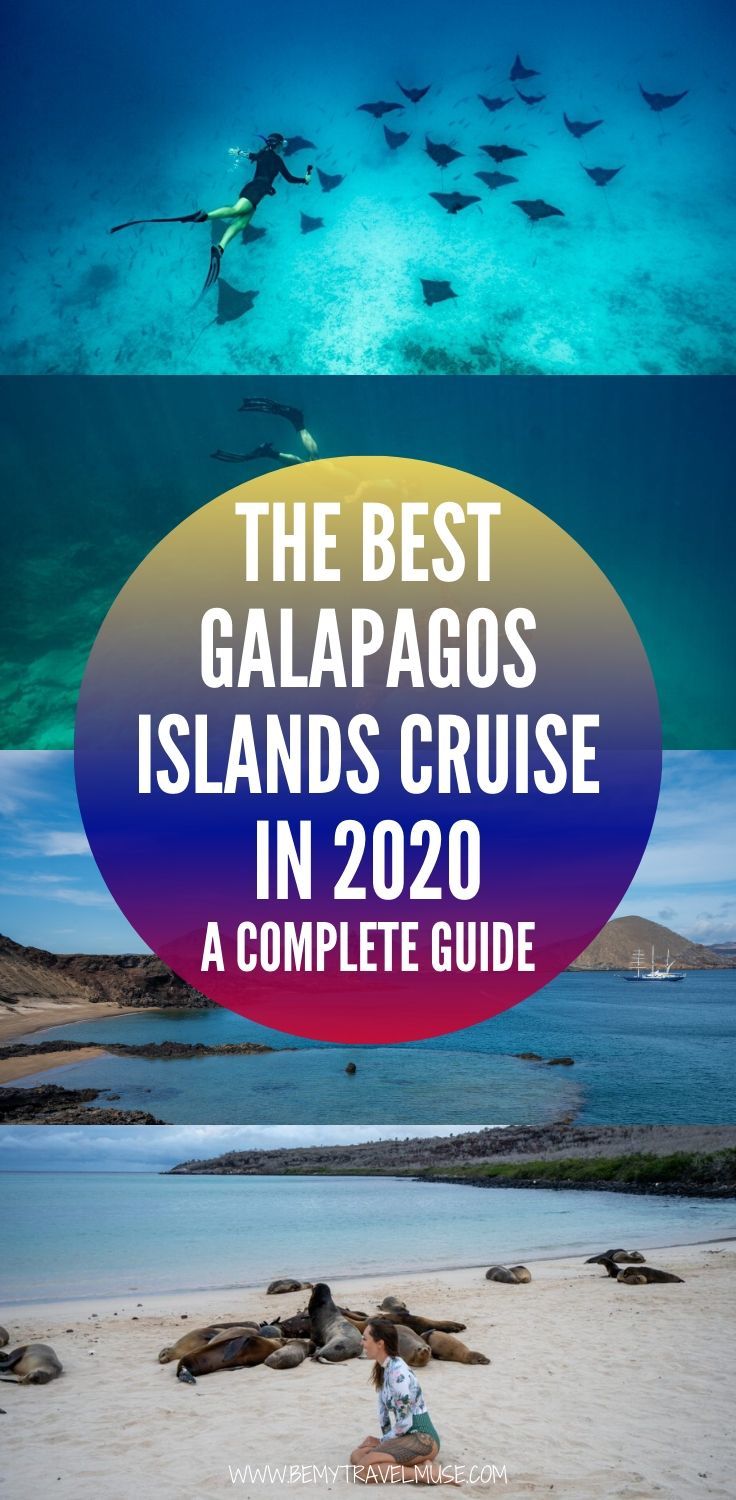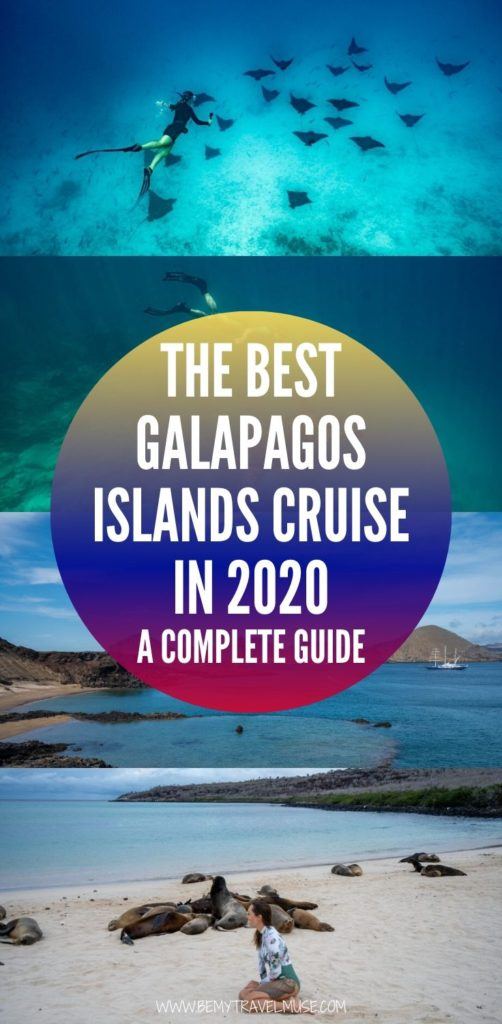 After looking at a few other options around the Galapagos, comparing more itineraries and looking at other boats, I can't help but feel like I chose just right. With no single supplement fee, a truly talented naturalist guide, and a fantastic itinerary with pristine islands, I never felt like there were crowds and always felt like I was immersed in nature. In a world where overtourism is becoming more common, the Galapagos, thanks to strict capacity laws and scheduling, never felt crowded or too impacted.
I'll look back on this experience for years to come, so glad that I got to do it. I suspected the Galapagos would be amazing to sail through, but I never expected the abundance I saw there. I hope you go if you get the chance.
*This post was brought to you in partnership with Andando Tours. All positive reviews and giddiness about the experience are my own.