It took over a year, but I finally broke my streak of only flying for free for long-distance flights when I purchased my flight from LAX to Tonga. Apart from that, I've flown for free between the US and Europe several times, up to Alaska, down to Switzerland, flew a friend over from New York to Berlin, flew business class from Berlin to Chiang Mai, Thailand, flew for free back from Bali to Berlin, then down to Cusco, Peru, and today I'm writing you from a business class seat on a flight from Lima to Berlin.
When I mention this to friends they assume it's because I've racked up miles from flying. While that certainly helps, it honestly wouldn't get me very far. I tend to fly with a bunch of different airlines so I haven't built up loyalty with any particular airline.
My technique is available even to those who don't travel all the time, because my ability to fly for free has come almost entirely from credit card signup bonuses.
I should also mention, though it's possible to travel hack for my international readers, my experience has to do with US cards, which offer the most attractive bonuses. It's also essential that you have good credit, and spend and pay off your cards responsibly, or it could end up costing you way more in the long run.
With that in mind here's how I do it:
Step One: Sign up to earn miles in every alliance
There are major airline alliances that can get you all over the world, including the Star Alliance and One World. Sign up with a major US airline in each alliance and make sure that you're always earning on any flights that you take. For example, if you fly with Qatar Airlines, you can earn miles with American Airlines by giving them your AAdvantage number when you check in or book the flight.
Never miss out on miles, even for short flights! It's free to have mileage memberships, so might as well!
Personally I find booking flights to be easy and reasonable with American Airlines and United. Delta, on the other hand, has been more challenging and 'expensive' in terms of miles for finding long-haul flights, so I've focused less on earning with them and more on United and American.
Step Two: Sign up for cards with stellar bonuses
Since I started travel hacking, I've opened nine different cards and earned the bonus on each of them. Each time I have any big purchases to make or if I'm running low on miles, I do some research to see which cards offer the best bonuses and apply for one.
But before you go crazy opening up a bunch of cards, here are some key things to remember:
You must meet the minimum spend in order to earn the credit, which could be anywhere from spending $1000 within the first 3 months of opening the account, to $5000. Make sure you can meet it. In order to meet the minimum spend I charge absolutely everything that I possibly can – gas, groceries, electronics, business expenses – everything. If I'm with a group and I can sweet talk everyone into giving me cash and letting me put the whole bill on my card, I do that as well. Every little bit helps.
Pay off the entire balance in full each month. If you have to pay a financing fee each month because you're carrying a balance, travel hacking won't make financial sense.
Don't overextend yourself to meet the minimum spend. I only open cards before I'm going to make a big purchase or if I know I won't have a problem meeting the minimum spend. For this reason I only open up one at a time, meet the spend, and then move on to the next.
Make sure you qualify for the bonus. In some cases, you'll already have a card that is too similar or might have opened too many cards within a year to get another bonus (Chase has this rule).
My favorite cards right now are Sapphire Reserve and Chase Ink points cards. Here's why I like each:
50,000 points as a signup bonus.
3 points per dollar spent on travel, including airfare, taxis, hotels, and trains.
FREE Priority Pass airport lounge access (I seriously LOVE this perk!).
Up to $100 application fee credit for Global Entry or TSA Pre

✓.

No foreign transaction fees.
Travel Insurance, particularly great for rental cars or loss of luggage.
While any and all miles are great, I have found that Chase's point system yields the most flights. Instead of being bound to any specific airline, I take advantage of their 1:1 transfer to airline partners and open up my options exponentially. In order to fly business class from Lima to Berlin, I transferred the points to Iberia and for only 50k points (the current signup bonus), plus the taxes for the ticket, had a fully reclining seat, better meals, more space, all the drinks I could have wanted, and I barely had to wait in any lines. The points otherwise translate to $625 worth of buying power through their travel booking interface. Mathematically, it was much better for me to transfer the miles!
There are some drawbacks. The annual fee is $450, however they will give you a $300 statement credit, which you would earn after meeting the minimum spend. I strongly feel that the Priority Pass membership is worth it, and if you apply for Global Entry or TSA Pre✓, it pays for itself. I've looked into American Express' equivalent Platinum card and don't feel the benefits match up, plus it has an even higher fee! 
You can apply for the card here.
80,000 points as a signup bonus, worth enough for 3 international one-way flights.
3 points per dollar spent on travel, including airfare, taxis, hotels, and trains as well as internet, cable, shipping, and social media advertising fees.
Cell phone protection: Up to $600 to replace a lost or stolen phone when you pay your cell phone bill with this card.
Free employee cards.
No foreign transaction fees.
If you run a business, the Chase Ink is a no-brainer with the 3x points benefits for business fees as well as the signup bonus. The annual fee for this one is much lower than the Sapphire Reserve as well at only $95. It's possible to get the bonus for both cards for a total of 130k points, which can easily take you on an international roundtrip flight first class, or several coach flights.
You can apply for the card here.
Airline Cards
In addition to the two above, I suggest signing up for whichever airline is offering the best bonus when you're ready to open up a new card. Often, these guys also waive the signup bonus for the first year.
By timing it right, I've been able to get 50k miles on American Airlines, 35k on United, 80k on Delta, 30k on Alaska, and 50k on British Airways.
The other benefit of airline cards is they'll often offer the bonus again if you haven't received a bonus in 24 months. I've received the United bonus twice now. This brings me to my next point.
Step Three: Keep track and cancel or downgrade cards
With a lot of cards, staying on top of it can get a little complicated, so in order to avoid any issues, I have automatic payments set up so that my card is automatically paid off in full each month.
I also keep a spreadsheet of every card I've opened and when I opened it. I make sure to call the credit card company and downgrade the card to a free version before I have to pay the annual fee in cases where they waive it for the first year.
Downgrading to a free card will show longer credit and fewer cancellations on your credit history and will reflect better on your credit score, however if you opened an airline card and can get the bonus again in 24 months, cancel it as soon as you get the bonus.
While we're on the topic of credit scores. No, travel hacking will not kill your credit score. It hasn't killed mine. However you shouldn't do it if you'll be applying for a loan in the near future.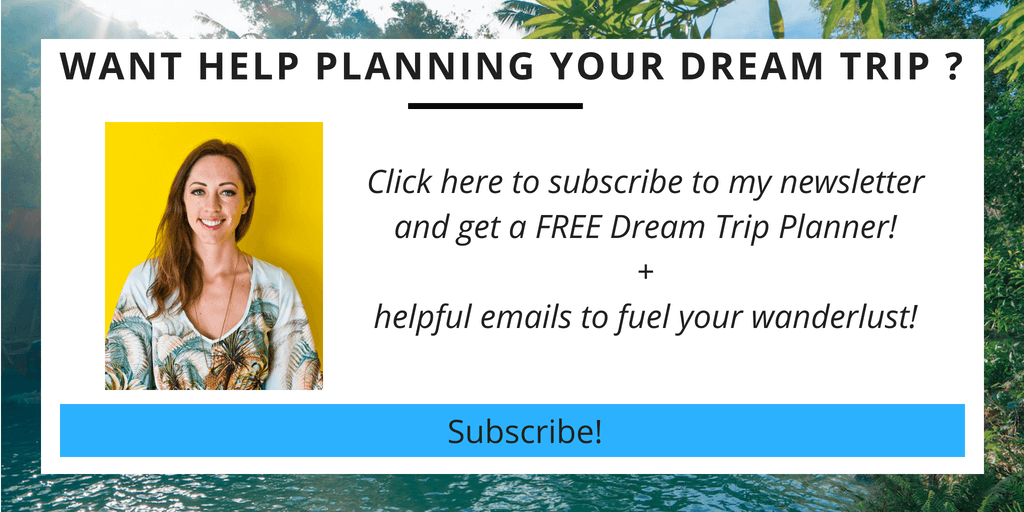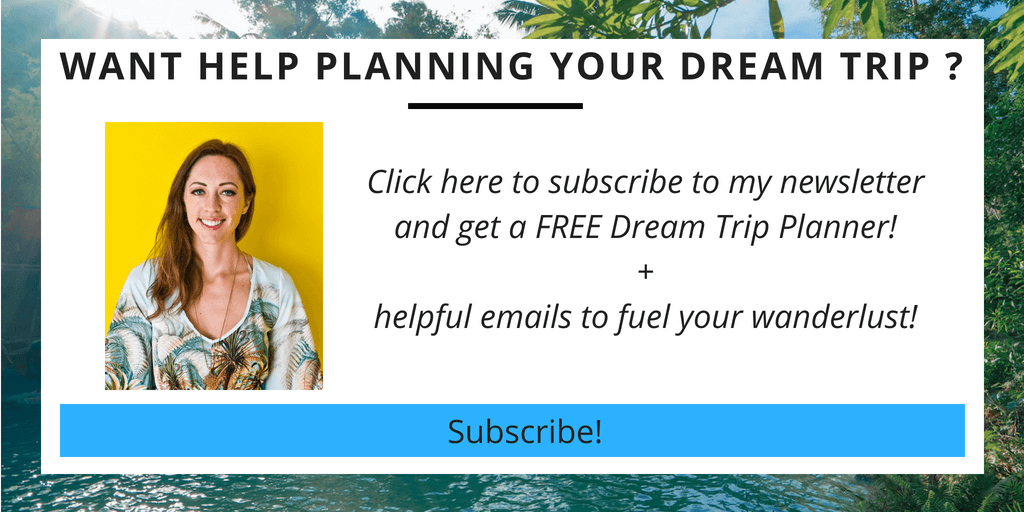 Step Four: Look for flights early and often
Though it's up for debate, booking flights 2 months ahead of time is usually ideal – when using cash.
For mileage, book as soon as you know you'll be taking that trip, especially if you're hoping to fly business or first class.
Occasionally I've been able to get last minute fares using miles, but this is usually only during low season. Book mileage tickets ahead of time in order to benefit from cheaper fares and keep in mind that some times of year will be difficult with miles, or will cost a lot more, like flying between the US and Europe in the summer. I often pay double to fly home in July vs. December.
Step Five: Get deeper into travel hacking to earn more
To earn even more miles, pay attention to special bonuses.
Sometimes you can get extra miles for certain shopping habits, like 3x points on dining with certain cards, or even 10x points for shopping with a specific retailer. You usually have to register in order to get these benefits, or follow a specific set of checkout instructions. However, if you have a big purchase to make and you can get 10x points on it, then it's worth the effort, no?
I find these bonuses increase around the holidays, so be sure to take a look before making any big purchases! You can find out about them by signing into your rewards program and being on your card's email list for promotions.
Everything I've mentioned here is what I do to fly for free, but there are more sophisticated, and complicated, hacks that can help you get even more points. Nomadic Matt's Guide to Travel Hacking has been a very helpful resource for me as I explore this more.
I hope these tips help you fly internationally, in business class, for free! By spending like you normally do, keeping track of your signup bonuses and cards, and paying them off in full every month, you can get rewarded big time for just a little bit of extra effort. The freedom this has given me to spend more when I'm on the ground and to keep more money in my bank account has been literally life changing.
And FYI, the links above are affiliate links which give me miles when you sign up for the cards. If you intend to sign up, please use the links in this post! I'll happy dance.
READ NEXT: