I've lived in Europe for over four years now and during that time have had the pleasure of exploring lots of it myself, and have hosted several of my solo traveling friends who pass through my home city, Berlin.
Considering our favorites and remembering which places we disliked or wanted to avoid in the future, it usually came down to how safe we felt, how social it was, and how welcoming the locals were.
With that in mind, I've put together a list of some of the best places to consider if you're traveling alone to Europe, and I asked a few of my fellow solo female traveling bloggers to share their favorites as well. Some are big cities and some are natural areas, from the coast to the mountains and everything in between.
These are the best spots for solo travelers in Europe:
Reykjavík, Iceland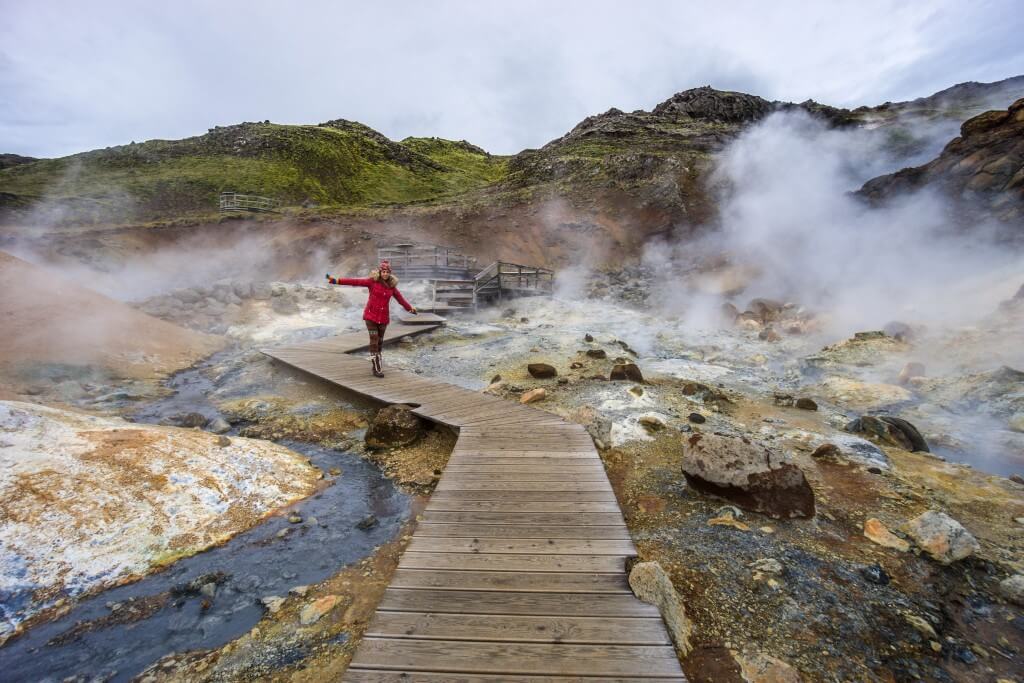 Iceland is the perfect place to travel alone for three big reasons: it's popular so there are other solo travelers around, it is the safest country in the world, and it is probably the most beautiful country in the world too.
When I was in Iceland, I noticed that the locals would leave their cars running when they went into the grocery store – that's how much they trust each other! I was also astounded by how often I had full cell phone coverage. I had initially planned on being disconnected the whole time while out camping in Iceland but in the end I felt like if anything happened while I was out driving on the ring road, it wouldn't be too hard to find some help.
The only downside is Iceland is pretty darn expensive. However if you do day trips from Reykjavík, plus stay in a hostel, you're bound to find someone to split things like car rental costs with.
Check out my Iceland guide for more info.
Berlin, Germany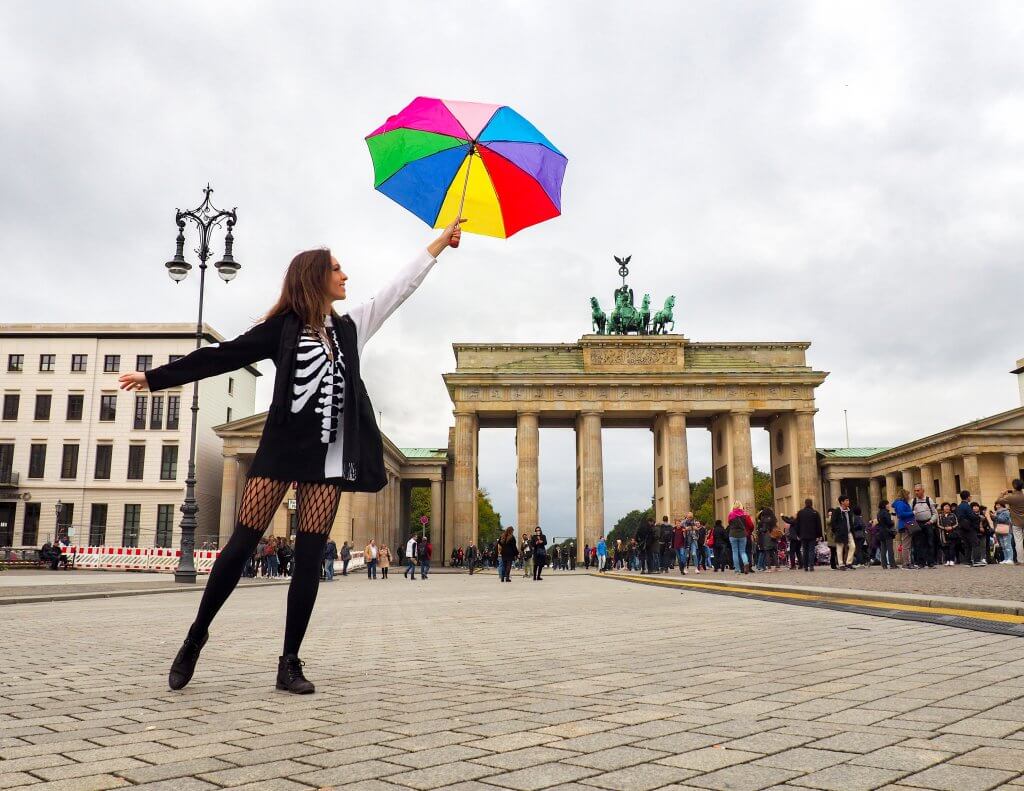 I love Berlin so much that I moved here, feeling instantly like part of the energy and intrigue upon landing in this quirky and artistic city.
Because of its promise of fantastic night life and counter culture, lots of young people come here with the intention of socializing. Whether out at a bar or nightclub or while taking one of the free walking tours, I find that meeting people in Berlin is easy. No matter what kind of person you are and what you're looking for, you can find your tribe here.
Check out my Germany guide for more info.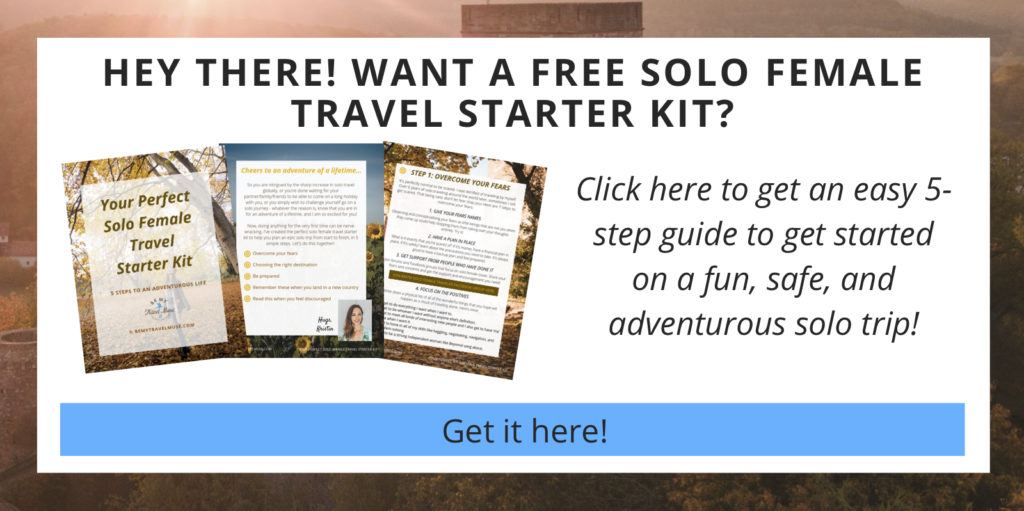 Granada, Spain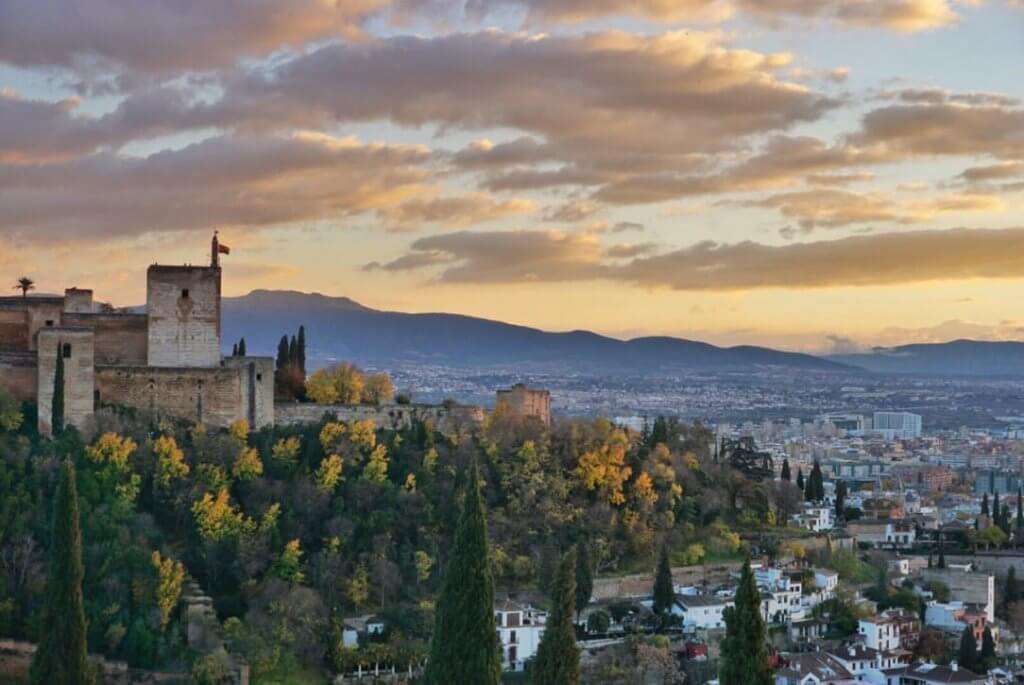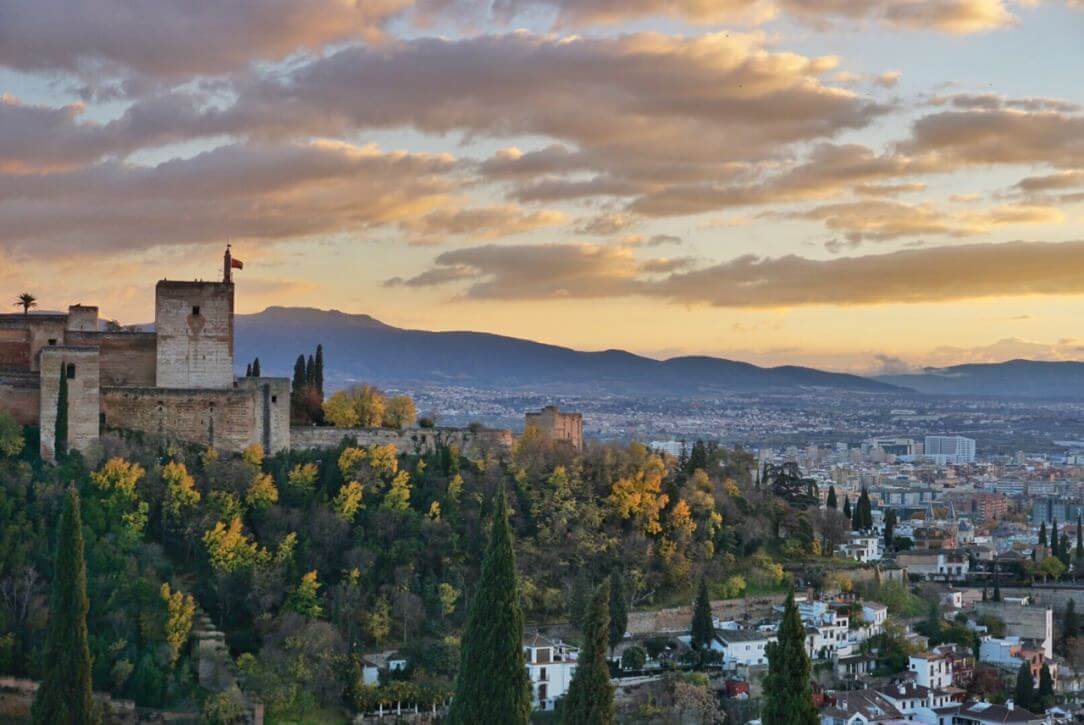 "I loved wandering around the city centre in Granada, and felt safe even at night. It's easy to make friends in hostels or even in bars, because everyone goes out for tapas and you don't feel out of place standing or sitting alone at a bar having a drink and some food, as opposed to needing to have a whole sit down meal alone somewhere else.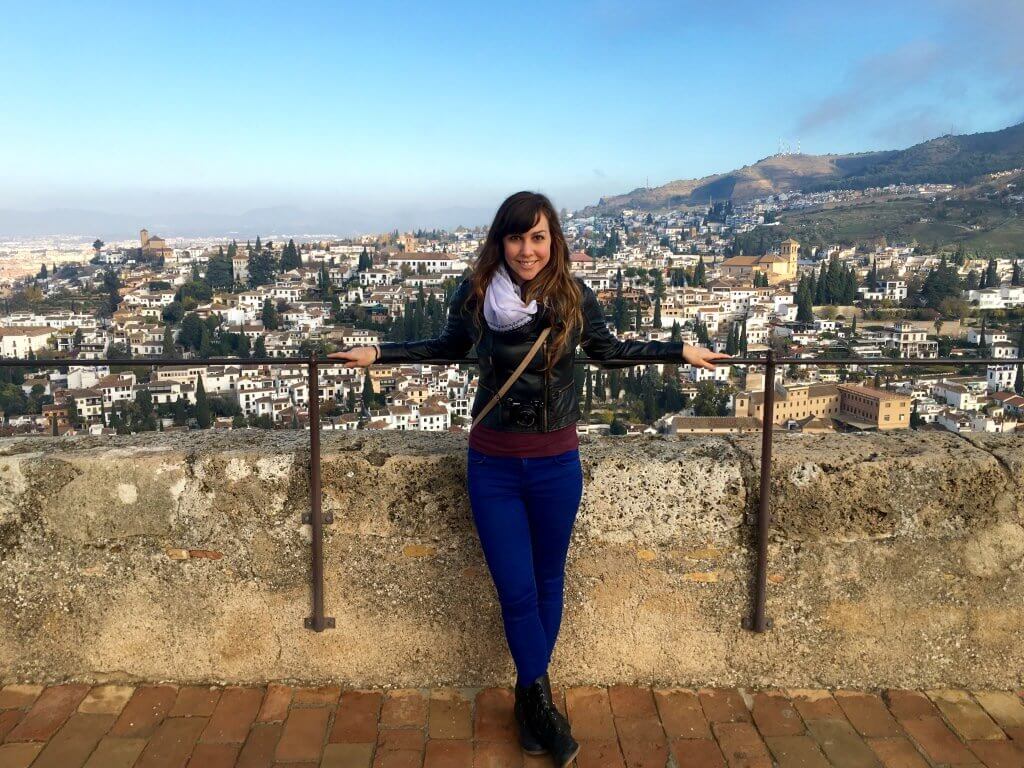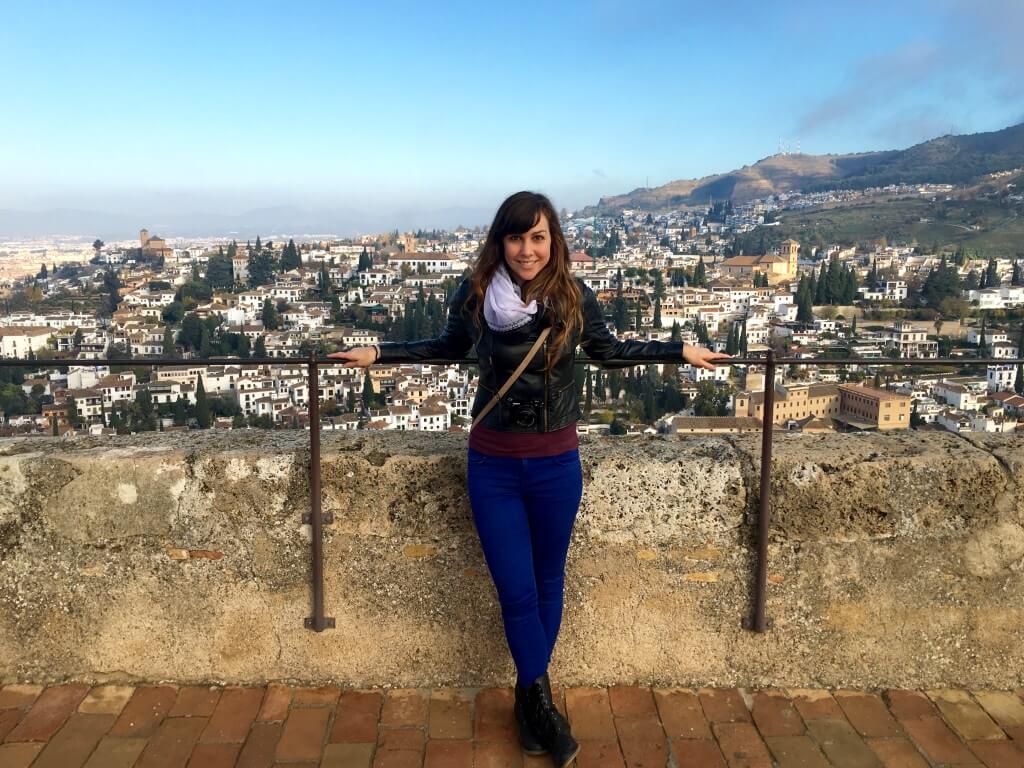 You can visit the Alhambra and spend as much time there as you like without having to worry about anyone else! Since it's a more touristy area of Spain you don't really need to worry about a language barrier either." – Sonja of Migrating Miss
Barcelona, Spain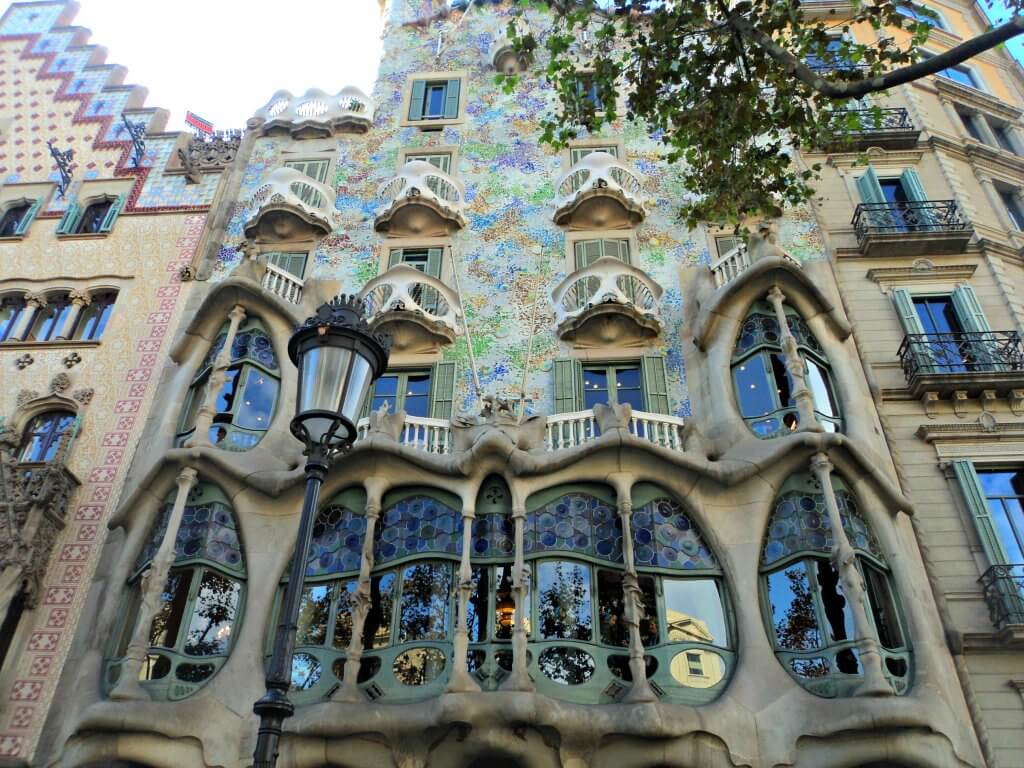 "The cosmopolitan capital of Catalonia, Barcelona is the perfect place to visit if you're a solo female travel. Spain in general is an inexpensive country, and Barcelona is no exception – from food, shopping and even using public transportation, Barcelona is a relatively cheap city to visit if you're on a budget!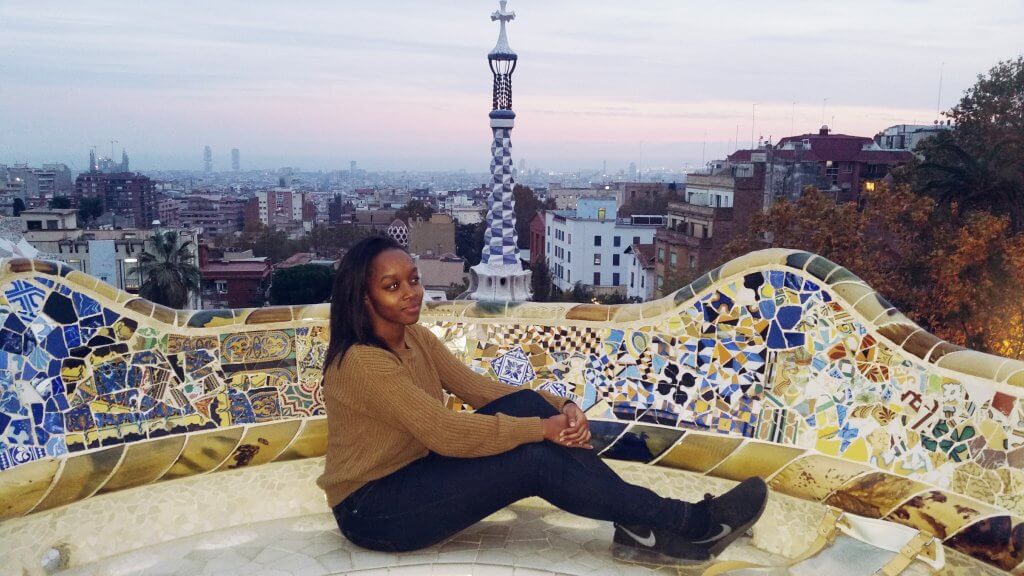 Although Barcelona is a big city, it's very safe to visit – I traveled solo in Barcelona last November and felt completely safe when I was out at night.. I also believe Barcelona is a great place to visit because of the rich: history, art, food, culture, etc. – there's something for everyone to enjoy in Barcelona!" – Paula of Curly Hair Adventures.
Bologna, Italy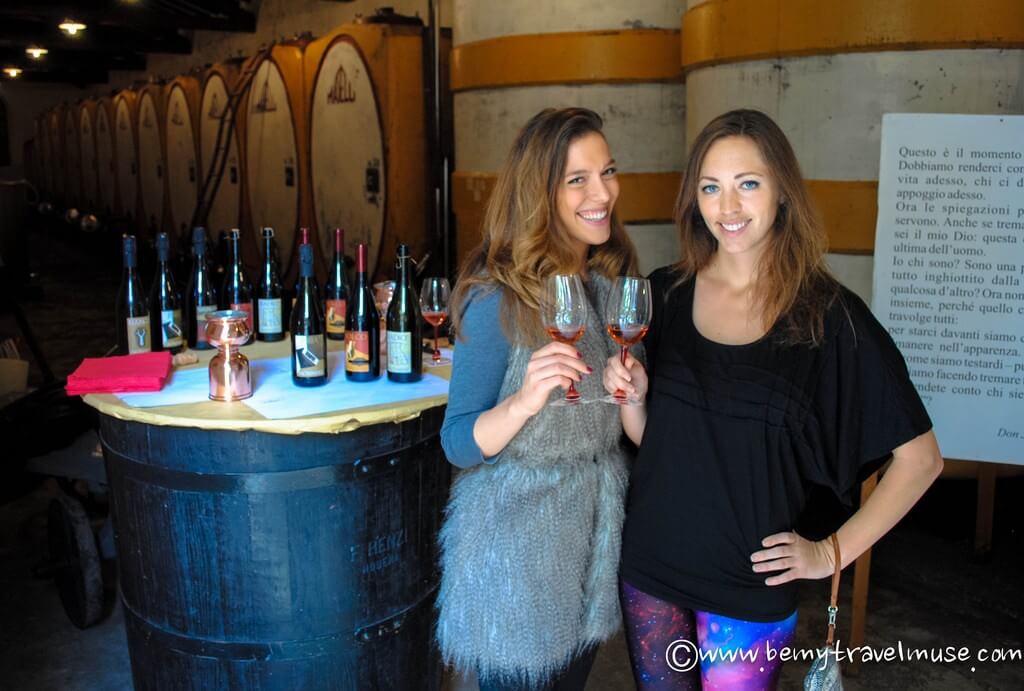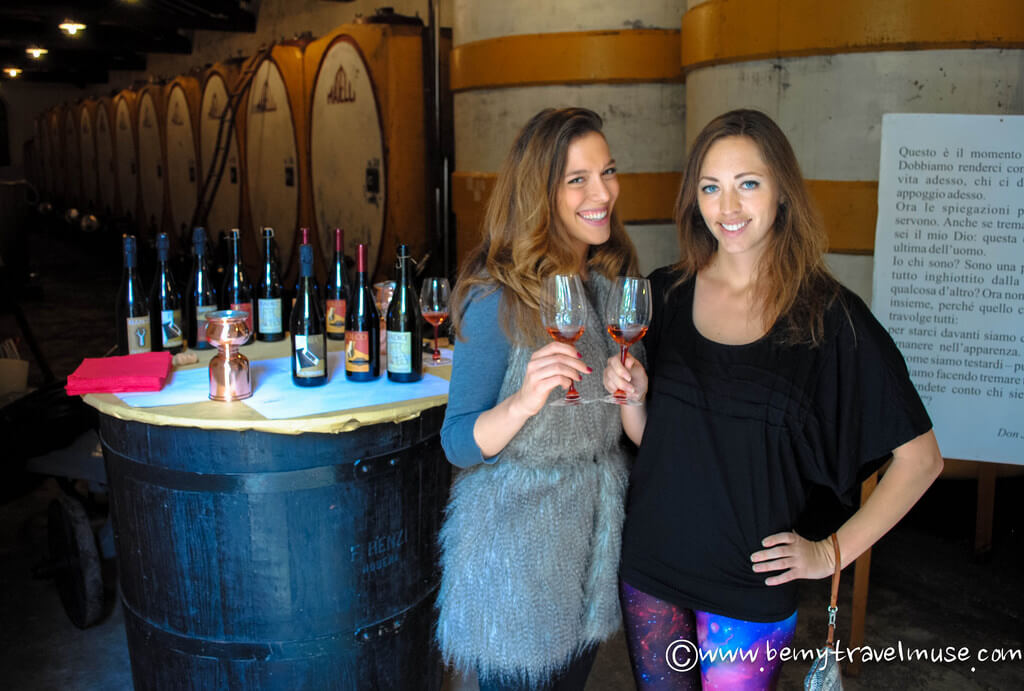 Bologna is fantastic for two reasons: the food and the locals. I found some of Italy's bigger cities to be stressful with all of the cat calling and the constant vigilance I had to keep over my backpack, but Bologna is different. Probably thanks to it being a university town, it feels safer and has a nice community of couchsurfers (which is how I met some wonderful people), au pairs, and students.
The locals in and around Bologna have been incredibly welcoming and friendly to me, and I will probably never get over how delicious the food is there.
Check out my Italy guide for more info.
Stockholm, Sweden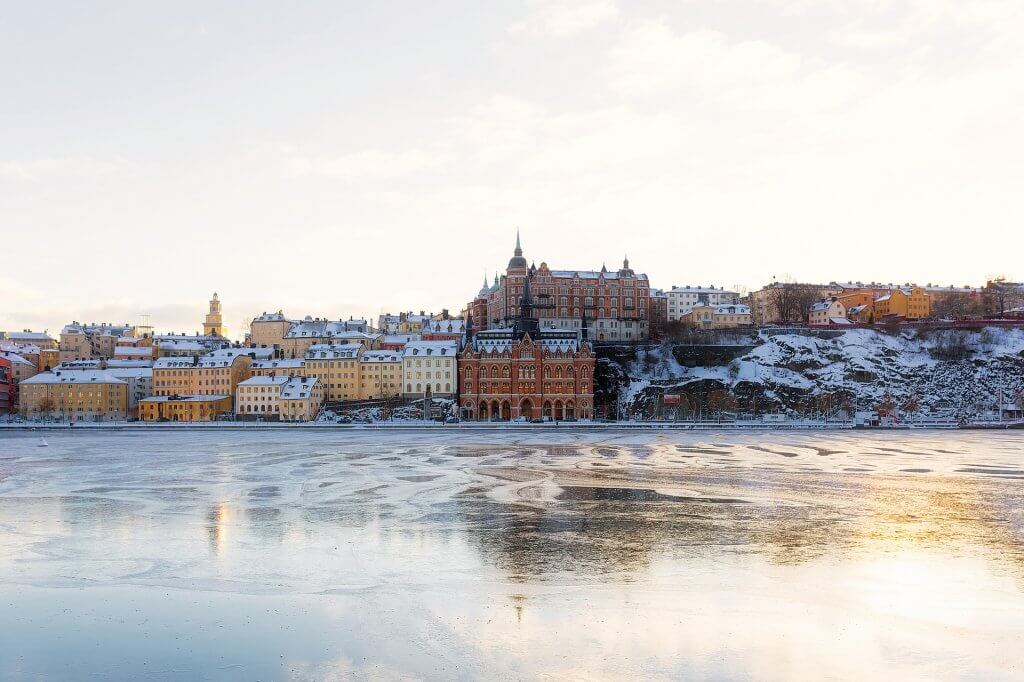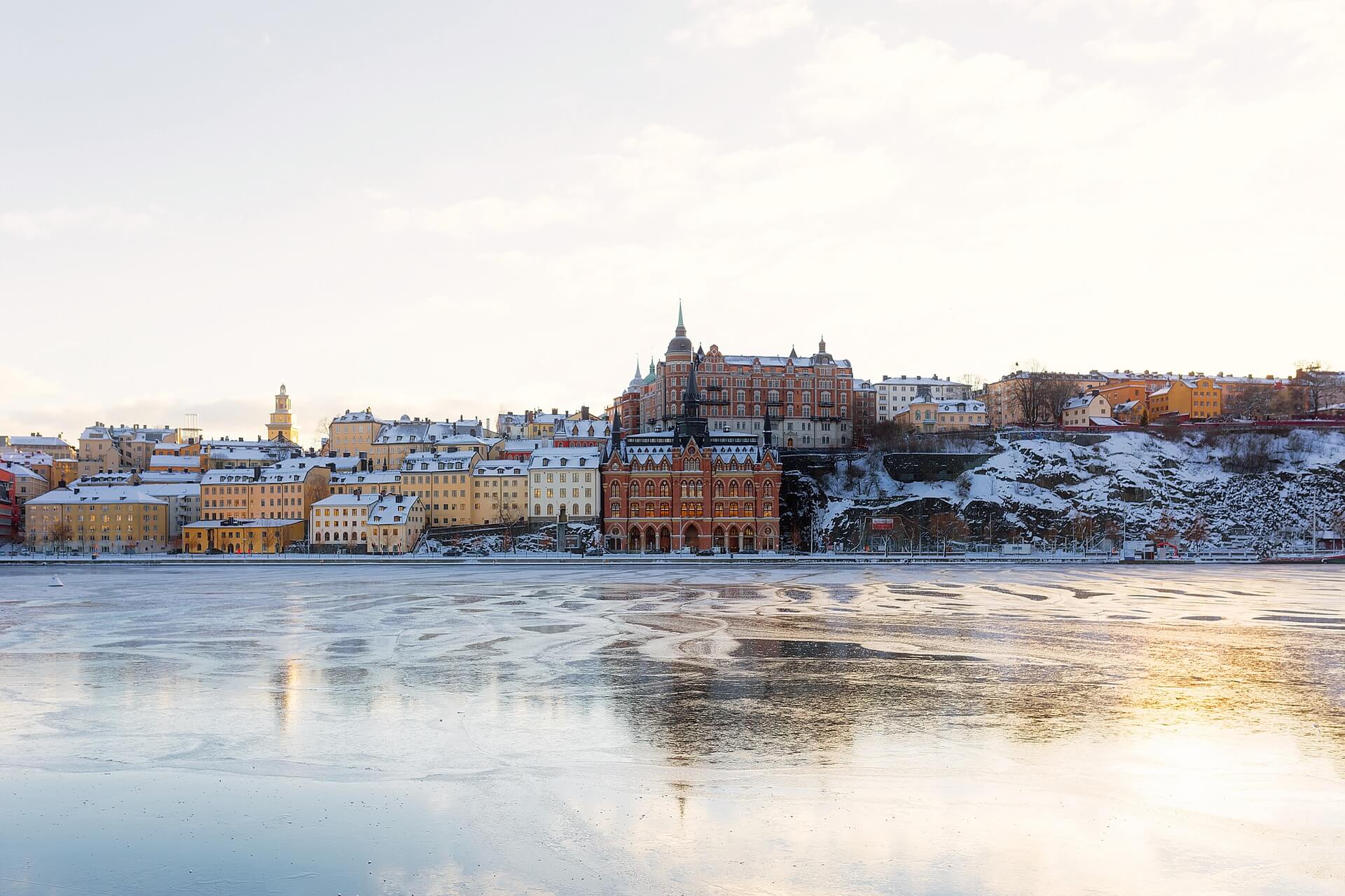 "Stockholm combines a pretty, walkable city centre with a very safe, egalitarian environment. The streets are clean and tidy, and in this country where women have long been treated as equal to men, a solo woman is nothing to be remarked upon. There is plenty to see and do: a historic centre with pretty winding streets, royal palaces to lose yourself exploring, and gorgeous islands a ferry ride away from the city centre where you can hike to your heart's content, or just sit on a rocky shoreline for hours with a good book, undisturbed.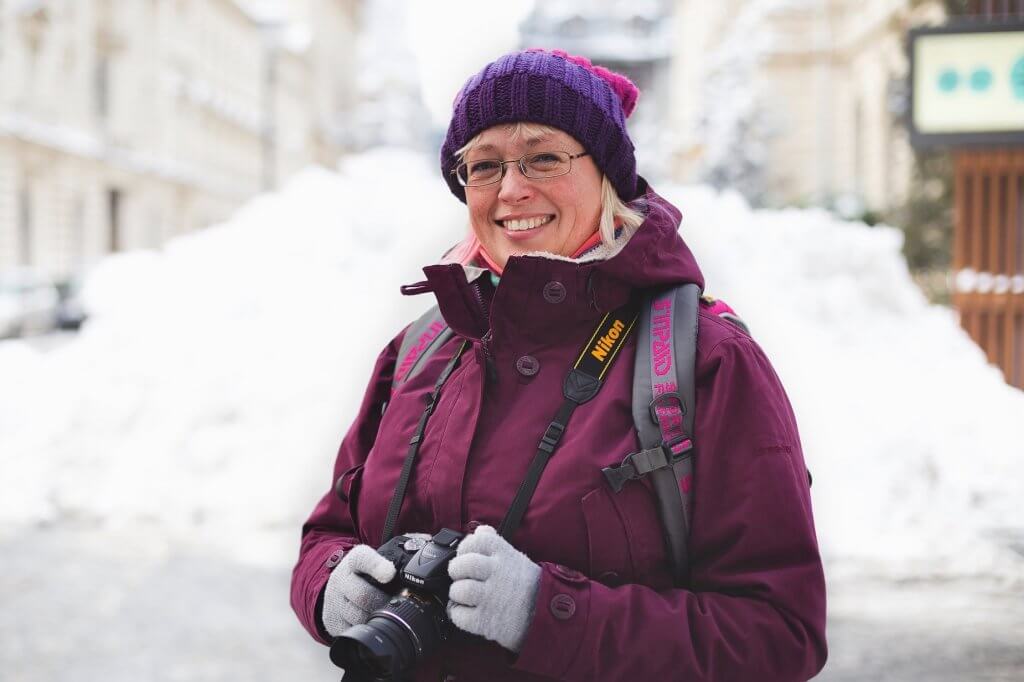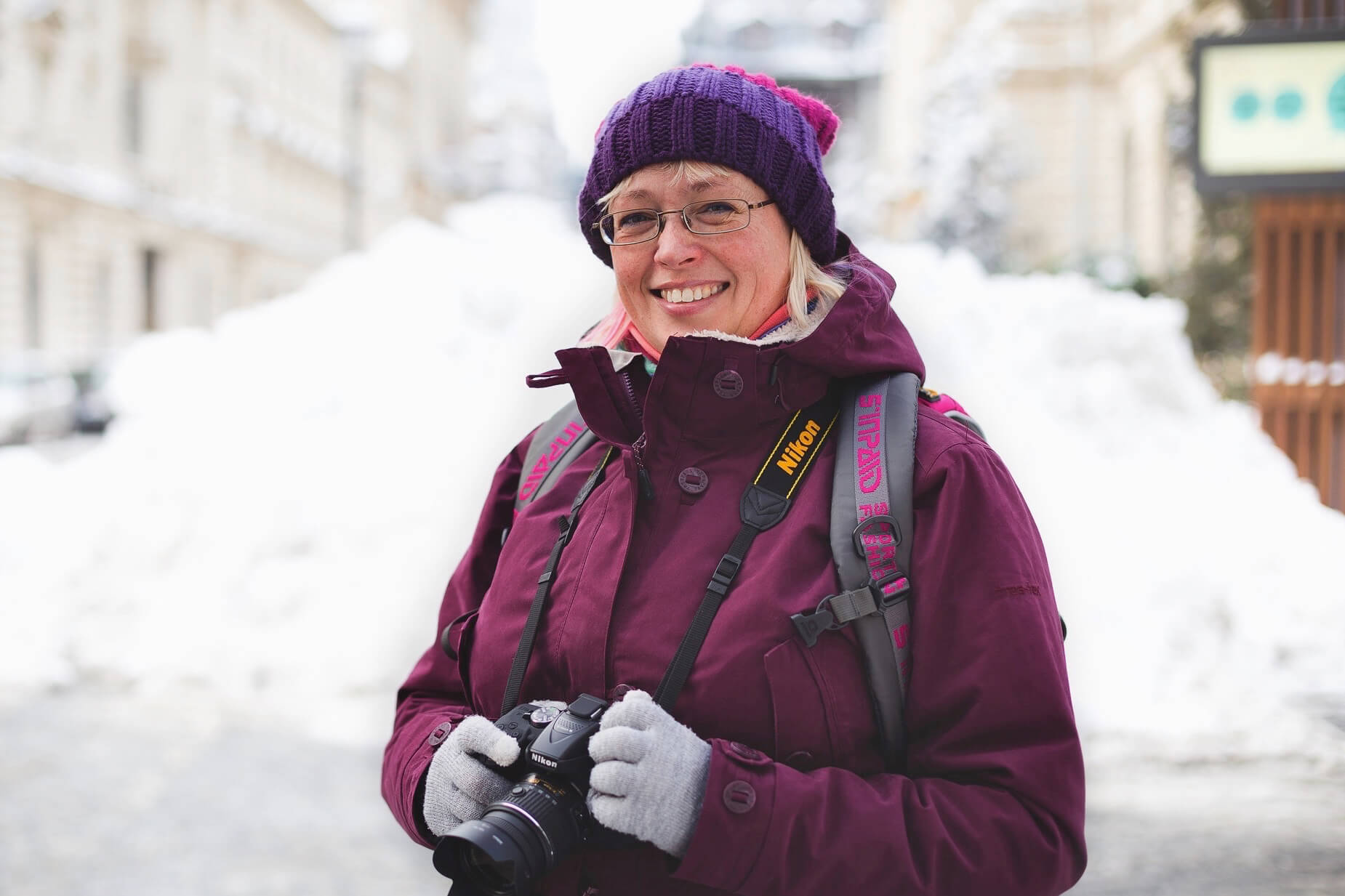 The light summer evenings mean it's not dark until well after 10pm, making it a safe place to wander after dinner, too. It's somewhere I keep going back to." – Jil of Reading The Book
Lisbon and Porto, Portugal
"I've done a long solo trip across Europe where, most of the time, I felt pretty safe. But Lisbon and Porto were special because they're extremely laid back and the people are very friendly.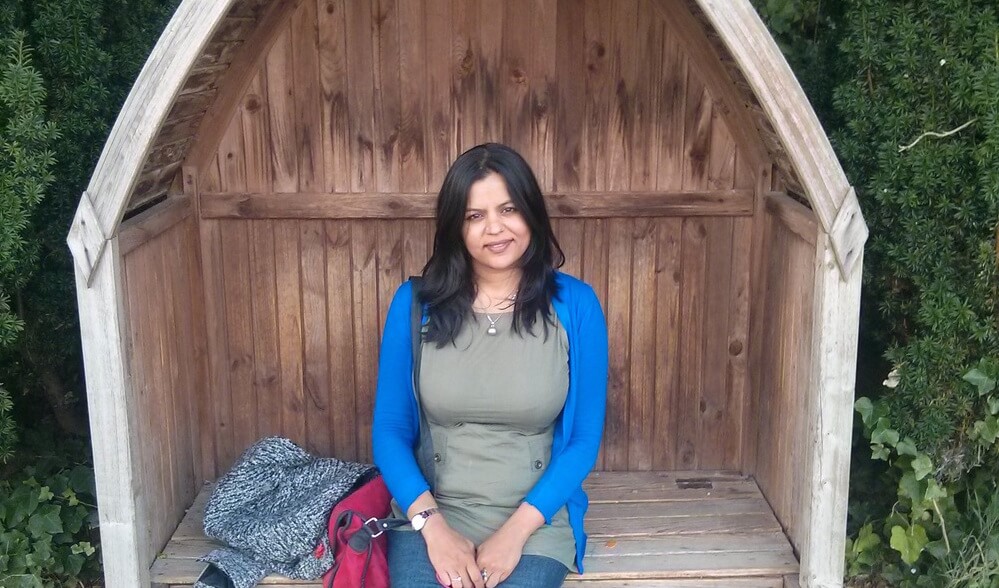 As a solo traveller, I felt extremely safe – and there were so many random acts of kindness. I even spent a night couch-surfing with the loveliest family in the mountains surrounding Porto who not only made me feel safe, but very welcome. Lisbon and Porto are very budget-friendly, the architecture is stunning and the food is delicious. The bars and cafes have character in both Porto and Lisbon. And the sunset in Lisbon is memorable – and it's free!" – Namrata of Ecophiles.
Edinburgh, Scotland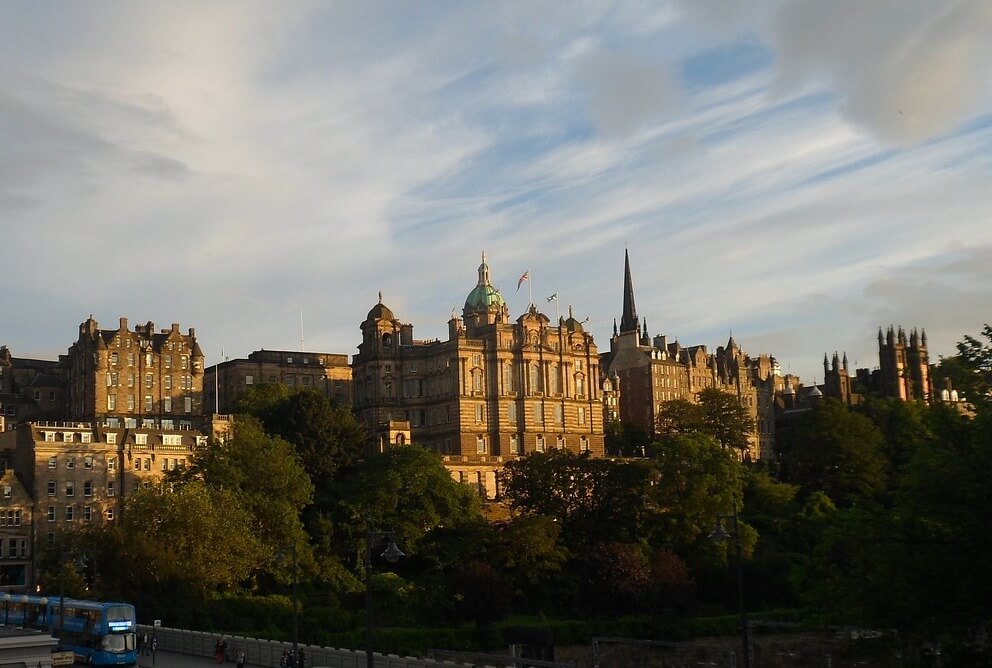 Upon landing in Edinburgh I just couldn't help but like the welcoming and easy to navigate city. I found the locals to be approachable and easy to talk to, and happy to help if I was lost or needed some guidance. Even in the evening, it feels safe to walk around.
Plus it's the perfect jumping off point to explore the rest of Scotland, a country that I've heard and seen from photos is breathtakingly beautiful. I can't wait to go back and explore more of it someday.
Montenegro, All Over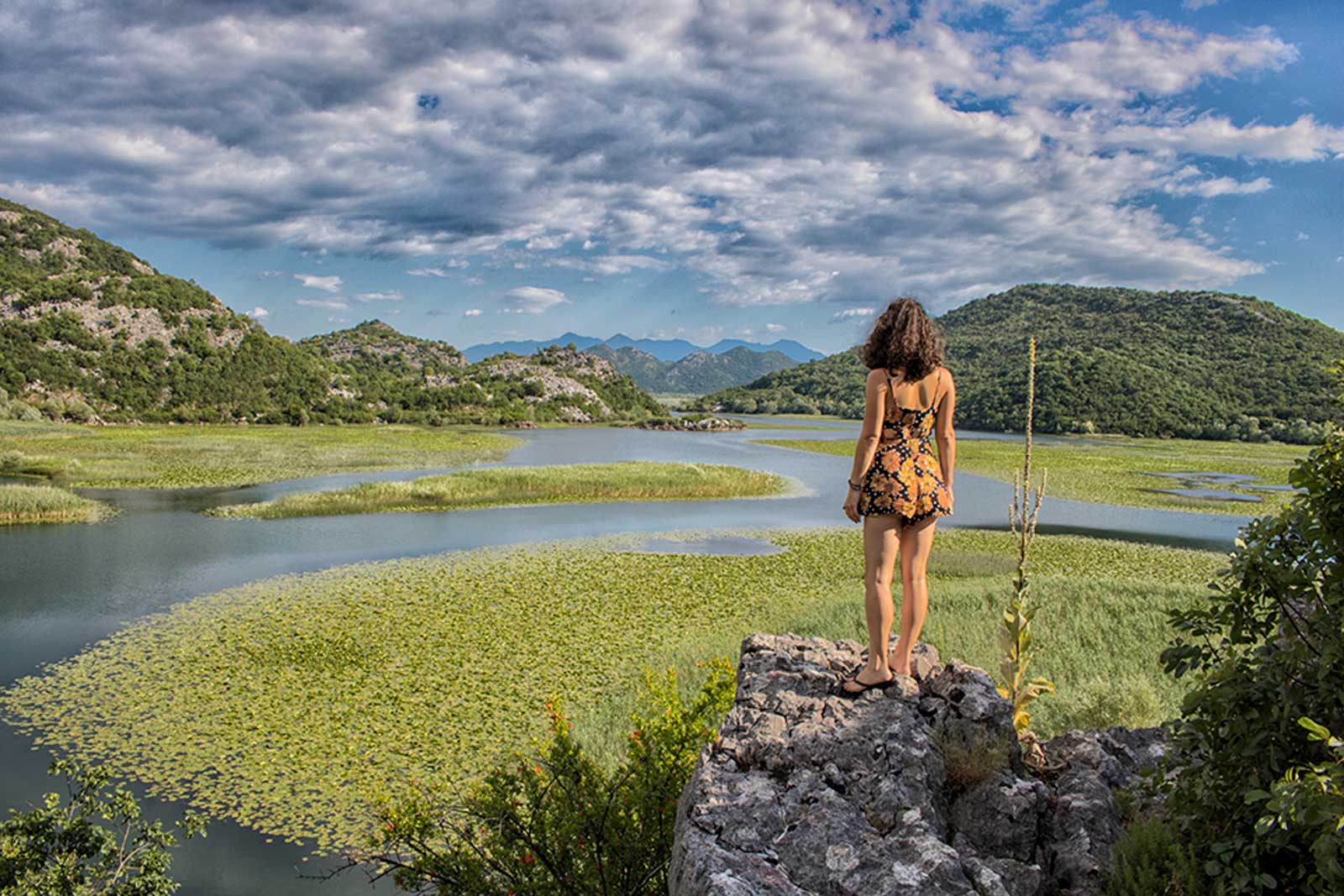 "As my plane was landing at the Podgorica airport, I was already gobsmacked. Montenegro looked GORGEOUS! I booked tickets here on a whim without much of a plan and within moments, I was patting myself on the back. Montenegro is full of friendly people and I never at any point felt unsafe during my stay.
I traveled up north in the Tara region to adventure down the canyon's rapids, down to Ulcinj to chill on the beach and hung out in the old city of Kotor. Prices were perfect, I had my own apartment with a sea view in Ulcinj for $23 USD a night (during shoulder season) and I had a two course meal with wine for 11 USD. Montenegro is a great place for solo females wanting some adventure or just a beach to chill out at." – Nina of Where In The World Is Nina.
Amsterdam, Netherlands
Amsterdam is a fantastic choice as a solo traveler simply because almost everyone who visits Europe goes there. Communication is easy because the Dutch are generally fantastic at English, and it's pretty small and compact and therefore easy to get around.
I spent hours, literally hours, exploring the various art museums there as well – a perfectly delightful solo activity. Basically, there is a lot to do and a lot of potential to meet others in a place as popular as Amsterdam. If you go in the spring, be sure to enjoy the tulips as well.
Oh, and you can get stroopwaffles there – delicious caramel waffle cookie things. Need I say more?
Budapest, Hungary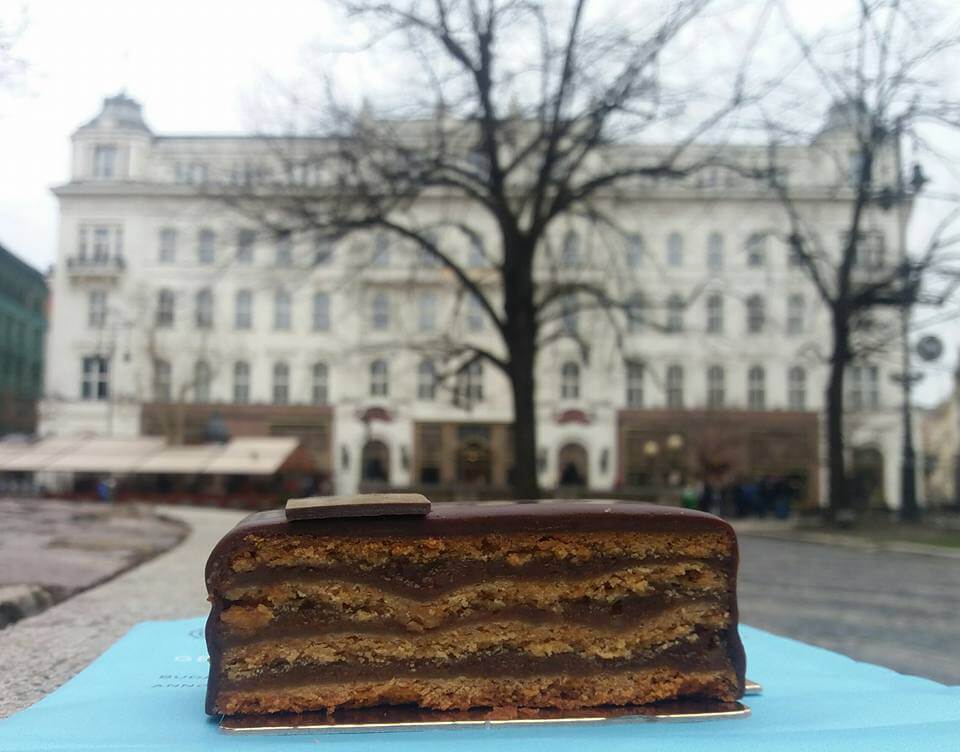 "Budapest is a fantastic European city for solo female travelers. It's incredibly budget friendly with low-cost boutique accommodation, delicious local food and wine that is a fraction of the cost of other European capital cities,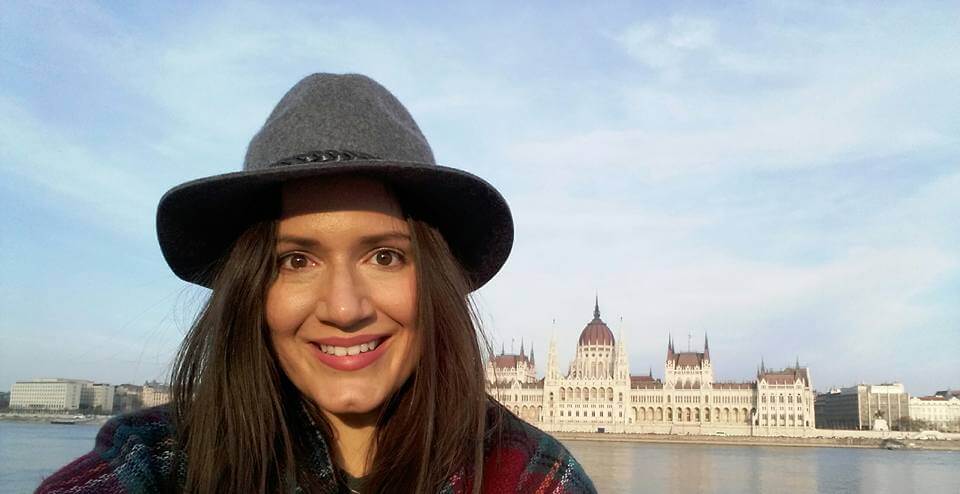 and wonderful experiences that are also affordable such as thermal bath spa days, exploring ancient castles, walking in historic districts to admire architecture, and frolicking in beautifully maintained parks. I've been to Budapest alone twice and never felt threatened during my trips. I met many other solo female travelers on wine cruises on the Danube river and at the many ruin pubs." – Lola of Miss Filatelista.
Belfast, Northern Ireland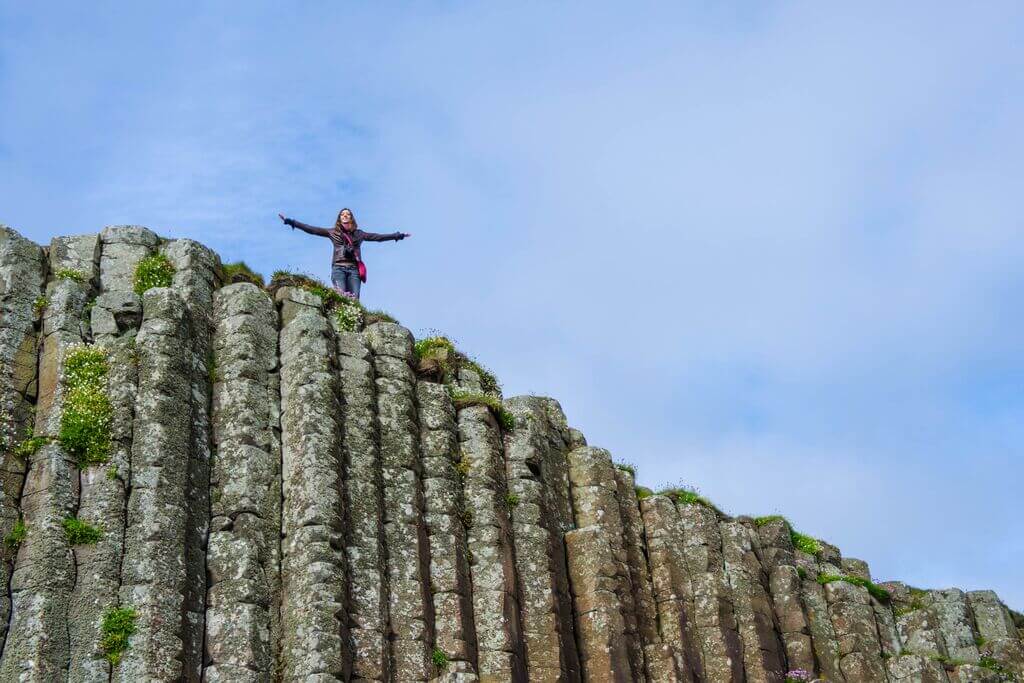 You can't hope to meet a friendlier bunch than the people in Northern Ireland. Even if you don't feel like drinking alcohol, it's as easy as walking into a pub and just becoming part of the conversation. I can't tell you how many times I've made a group of new friends just by walking into a pub for lunch or dinner.
Northern Ireland is beautiful as well. Belfast is a great spot to start your explorations from, especially if you are a Game of Thrones fan!
Geneva, Switzerland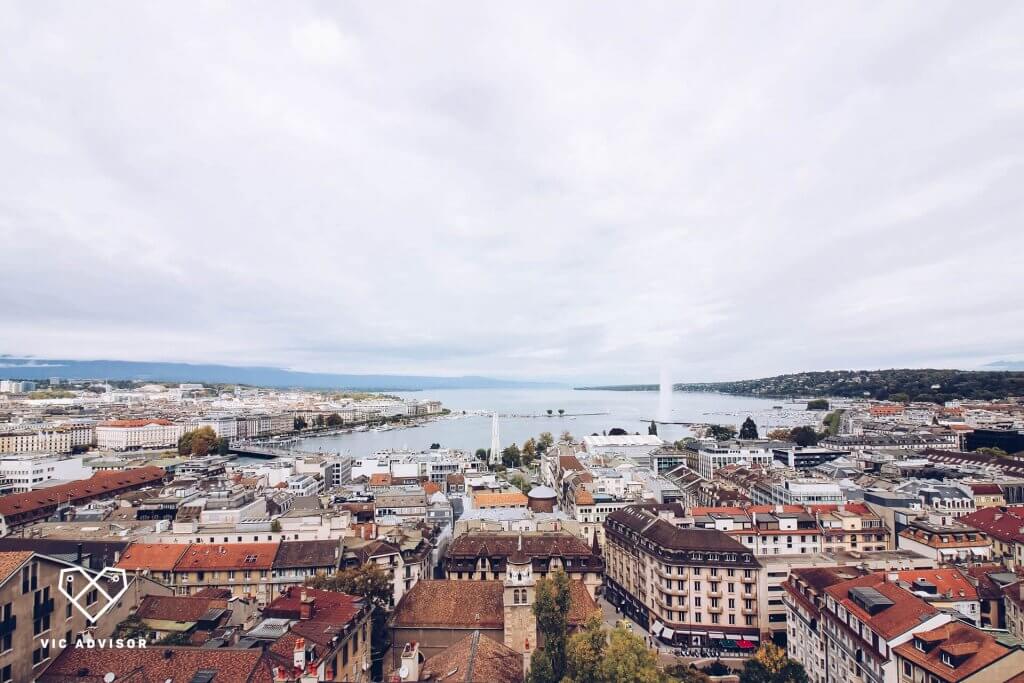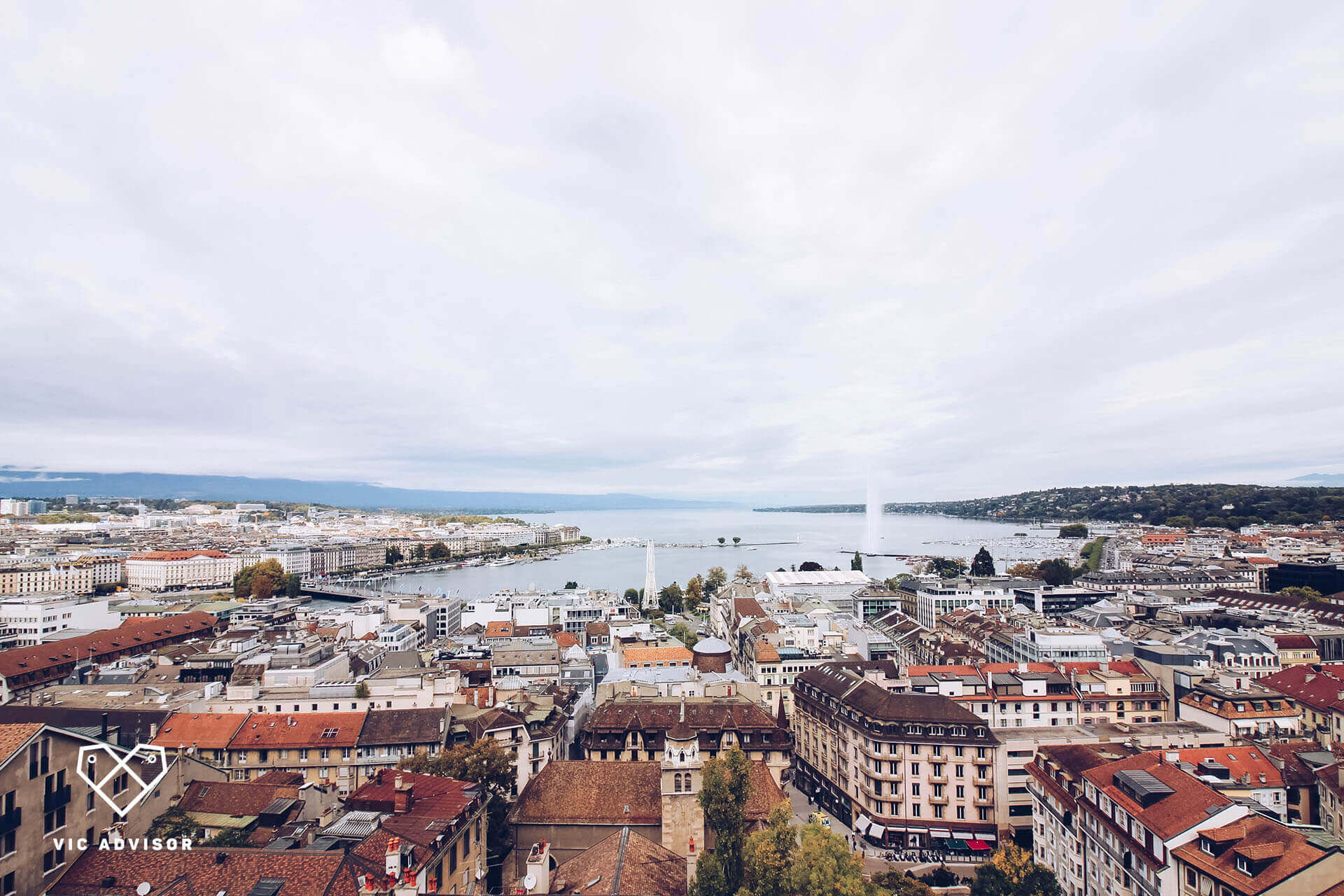 "I was drawn to the French Alps nearby, but thought the city itself was actually the perfect place for an independent trip (especially the first one), because it is a very international city, meaning you won't feel out of place no matter where you're from. Most people in the city speak English so communication is not a problem. While Geneva is known for being an expensive place, public transportation is free (if you stay in a hostel or hotel), and the city is also filled with water pumps you can use.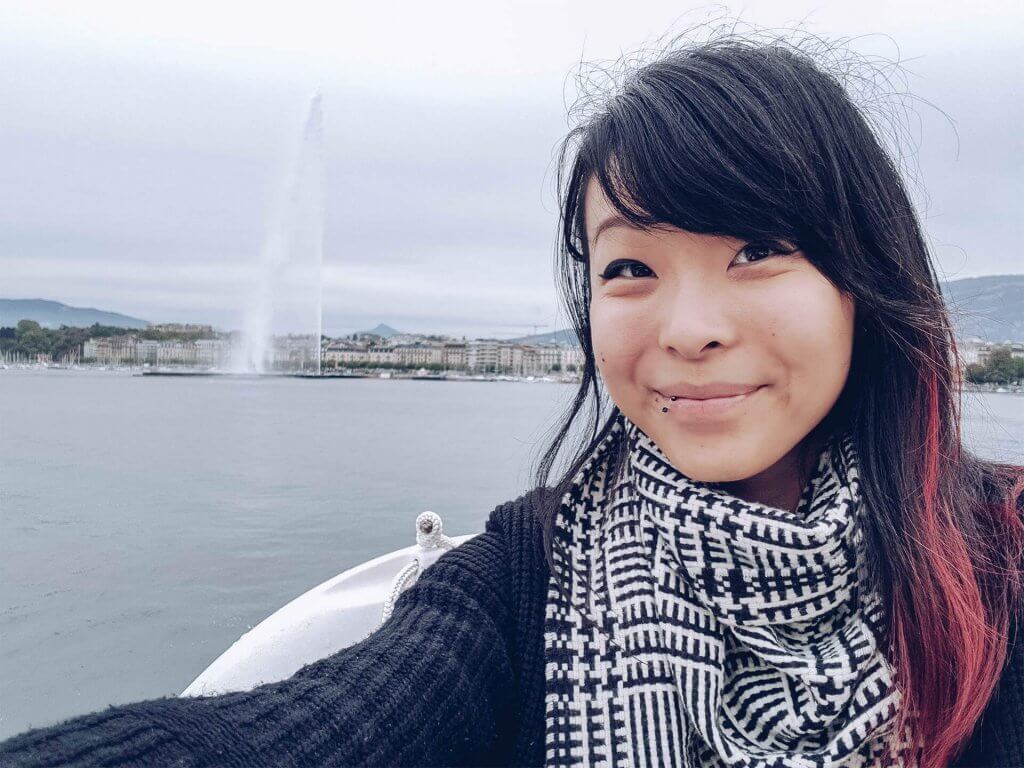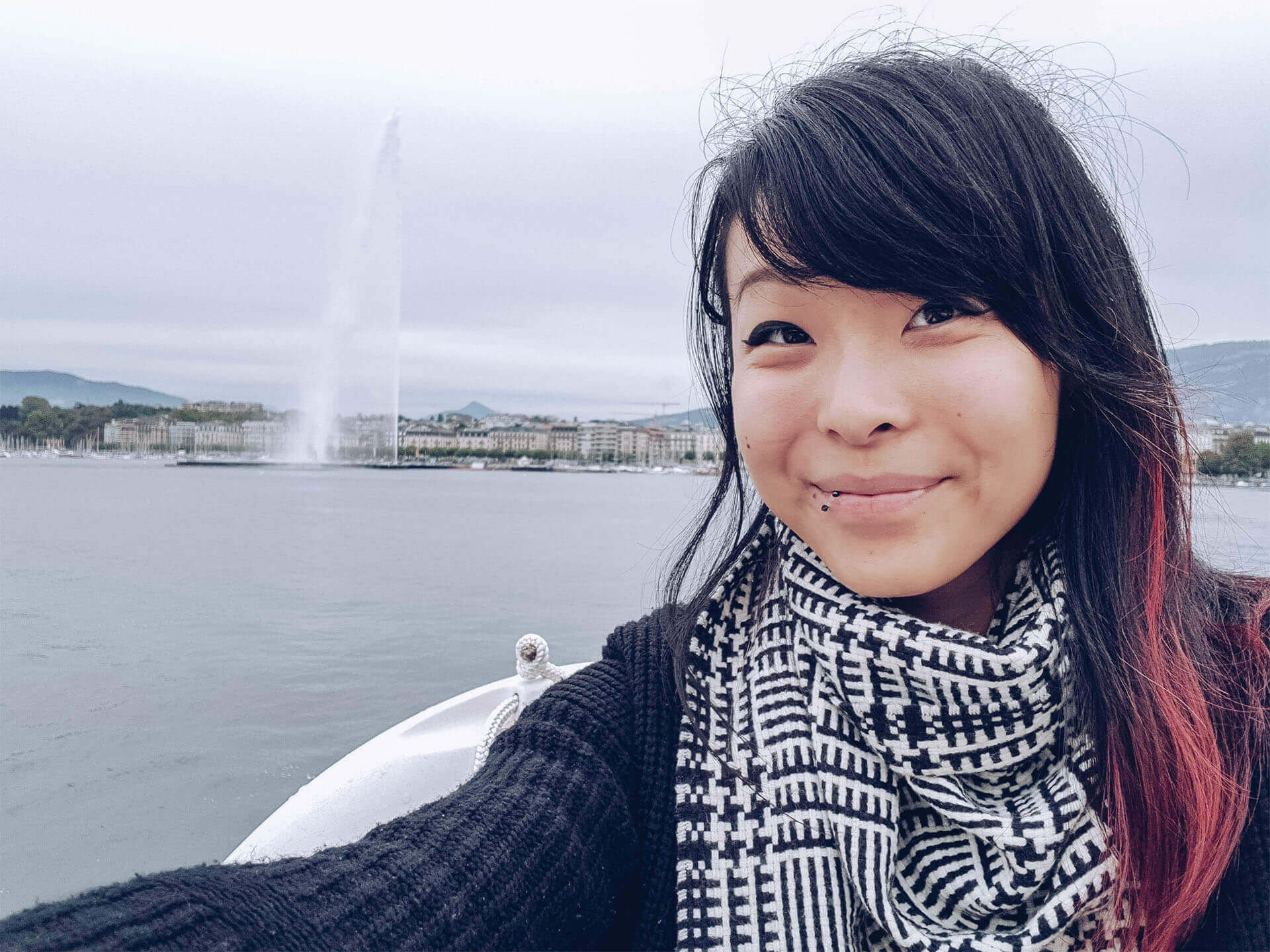 Finally, there's plenty to do in Geneva, even for a short break, and you get a city, lake, and mountain break all at once." – Victoria of Vic Advisor
Zermatt, Switzerland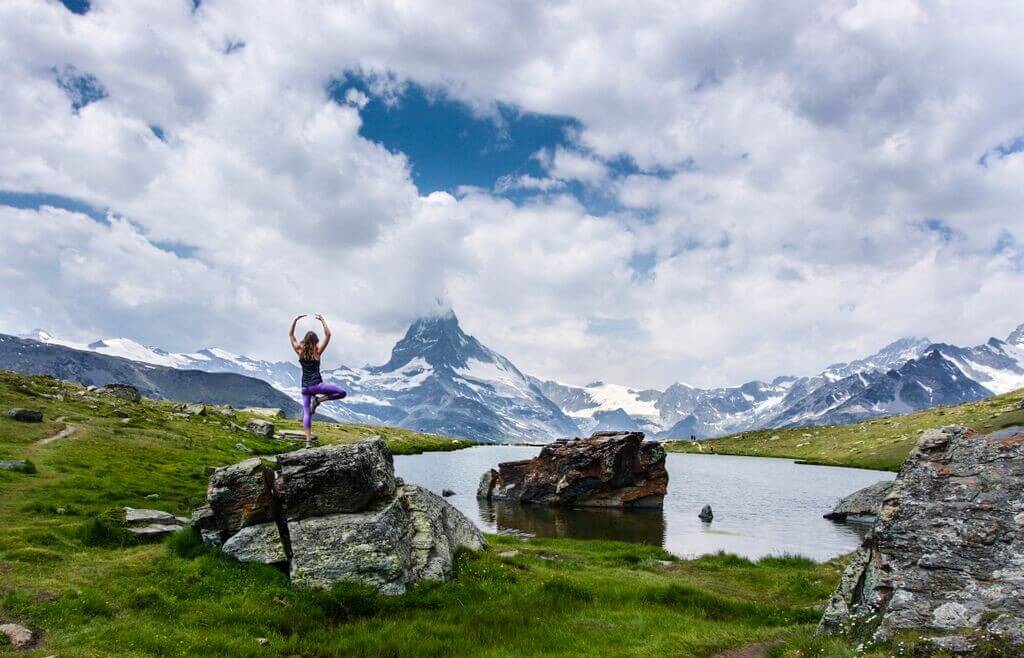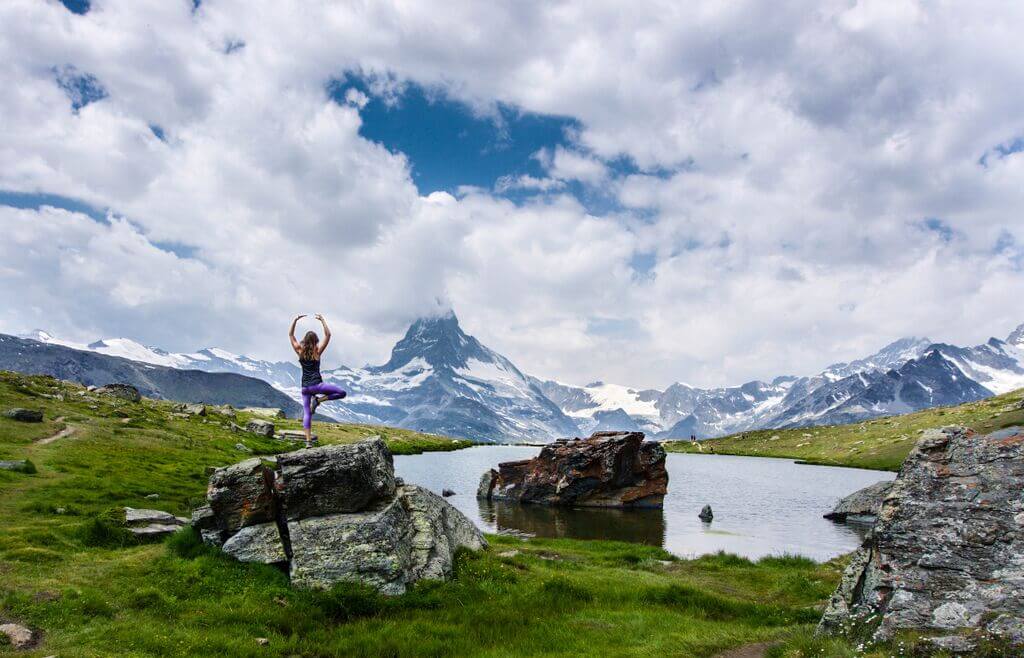 For those who love the mountains and hiking, but don't want to be on a trail all alone, heading to a popular area like Zermatt, Switzerland, can offer a nice combination of solitude in the mountains and people to meet.
On the popular trails, don't worry, you won't be the only one. They are also hostels in town where you can meet other travelers to hike with.
Check out my Switzerland guide for more info.
Avignon, France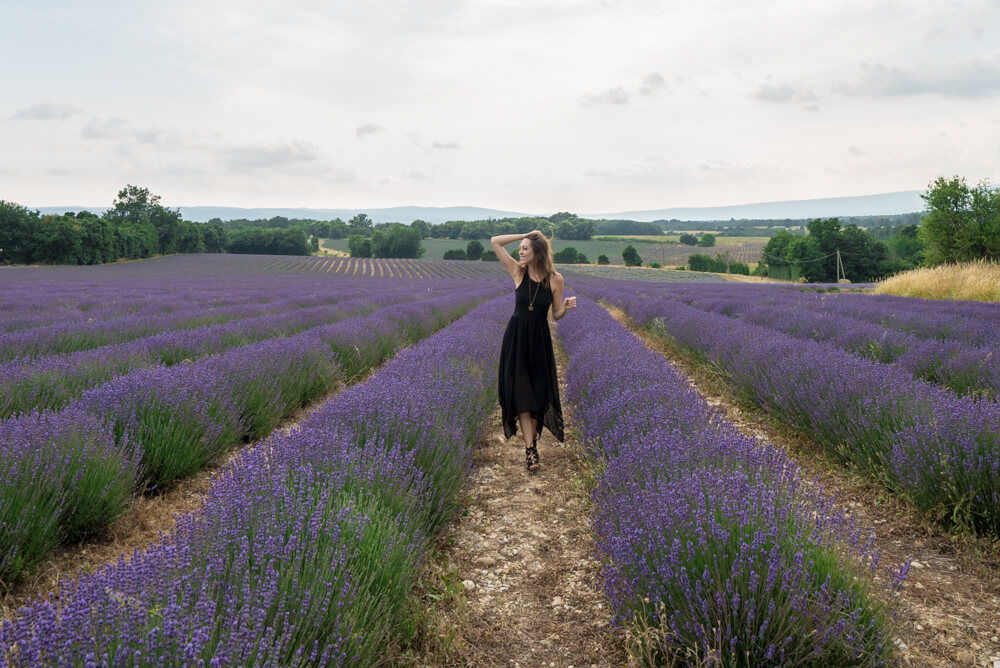 "I went there for my first solo trip after quitting my job to focus on the blog and my photography business. Avignon is a convenient and culture-filled destination in France's Provence region. Its compact, walled center is easily walkable and bustling at most hours of the day with locals enjoying wine in the sidewalk cafes and squares or hanging out on trendy (and cobblestoned) Rue des Teinturiers.
Must-visit spots include the vibrant indoor market, a local distillery producing pear brandy with the pears grown in the bottles, and the Palace of the Popes—now a UNESCO World Heritage that housed seven Popes in the 1300s when controversy cause the papacy to leave Rome. Thanks to great train connections, Avignon is also an ideal location from which to explore nearby towns in Provence." – Laura of Travel Addicts.
Skicircus, Austria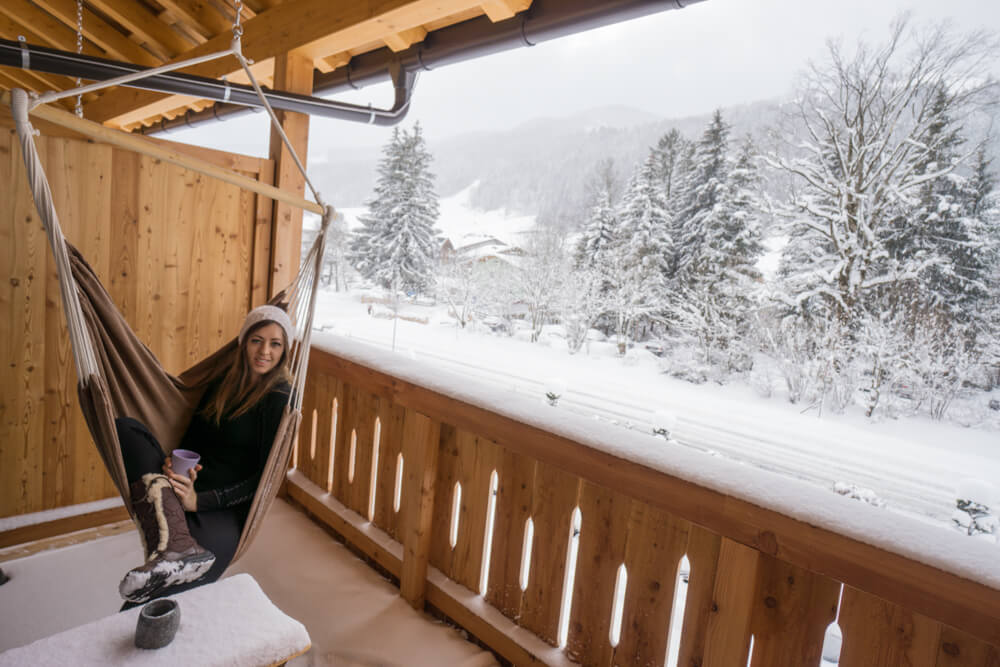 If you're looking for a winter ski spot that feels less uppity and more welcoming, take a look around Austria, particularly Skicircus. The nice thing about skiing in Austria is how social it is, and how cheap it is to ski and stay there. I was blown away that a lift ticket for access to over three major ski areas and over 270km of slopes in Skicircus was only €51. The same ticket would've probably been pushing $200 in the US.
Austria also has a pretty unique Apres-ski scene, my favorite of which was called Goaßstall in Hinterglemm – a literal goat stall blasting German Schlager songs, which everyone likes to sing and dance to together. You're going to meet cool people there. It's almost a guarantee.
Check out my Austria guide for more info.
Prague, Czech Republic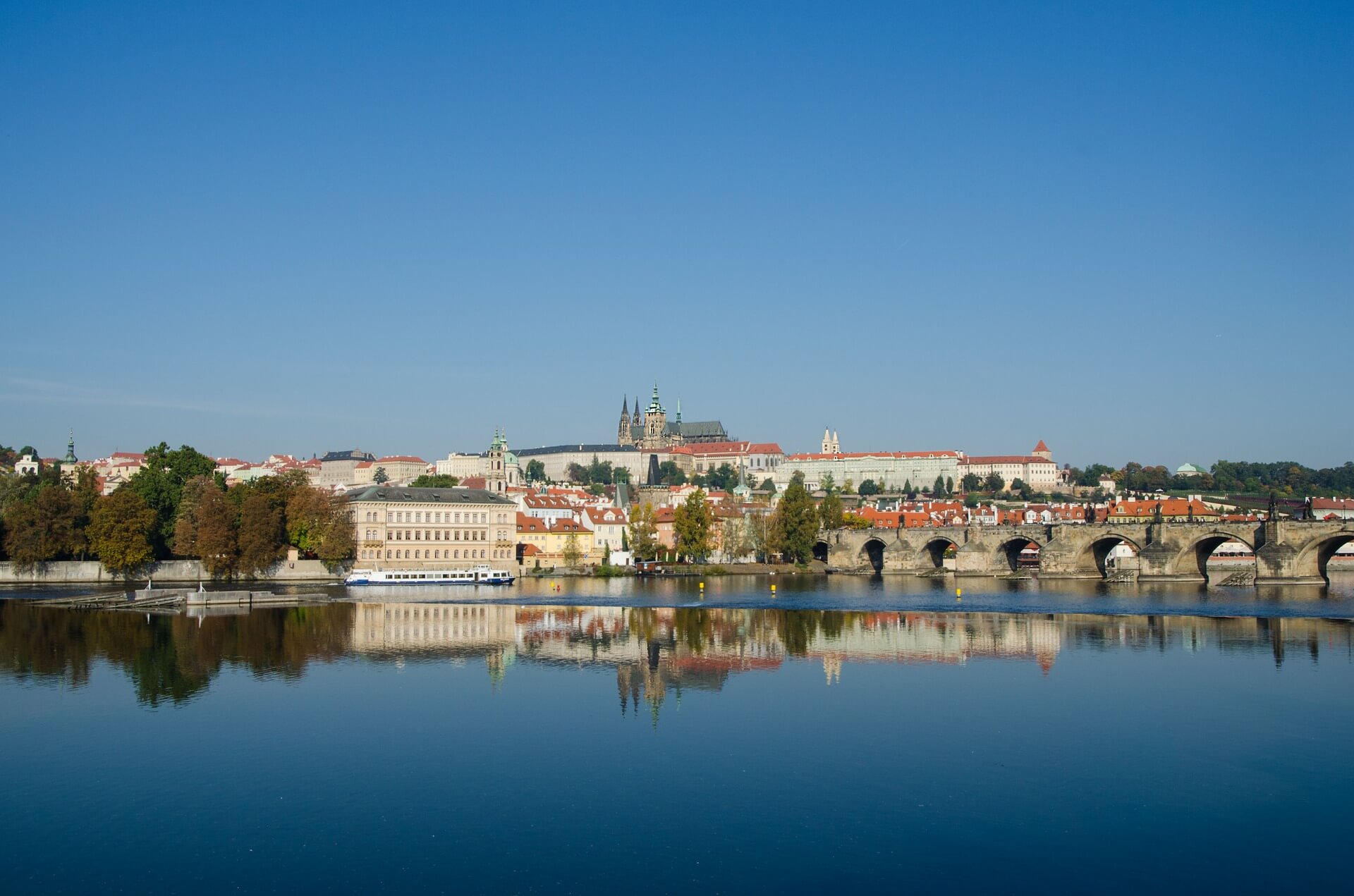 "Prague is a perfect destination for solo women, even for those just starting out. Of course, you still have to be cautious of your surroundings and not walk around drunk at night (even though I did that at a certain age), but overall, it's very safe here. The public transport works great and Uber does too, so you don't have to rely on taxis. Plus, you can easily communicate in English in most places. Prague also offers plenty of cool hostels where you can meet like-minded travellers. It's great to visit in any season, be it summer or winter." – Veronika of Travel Geekery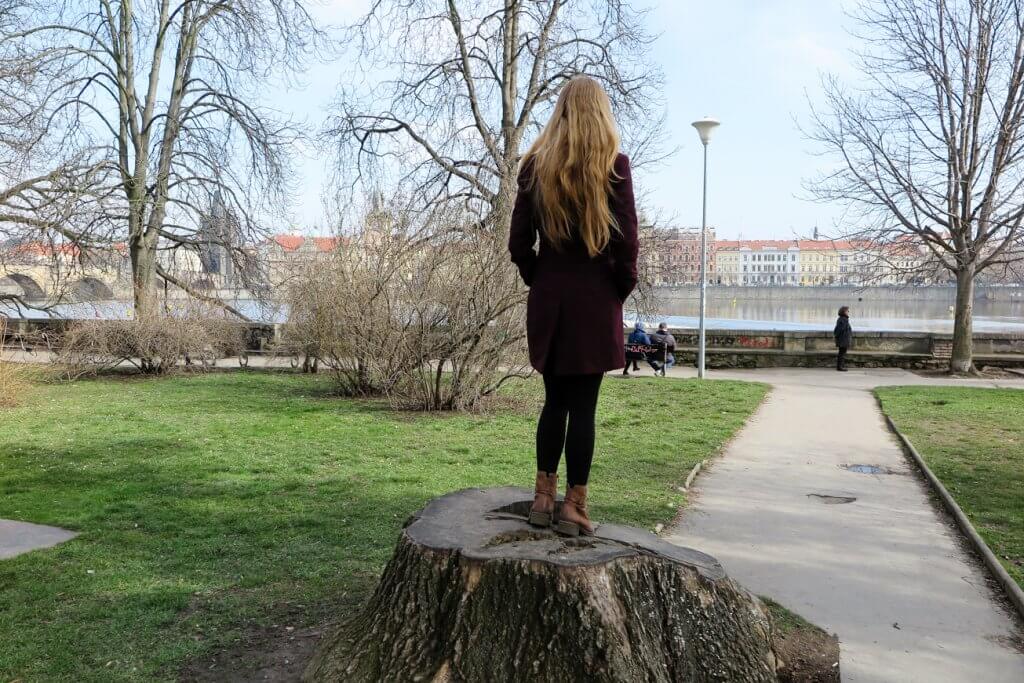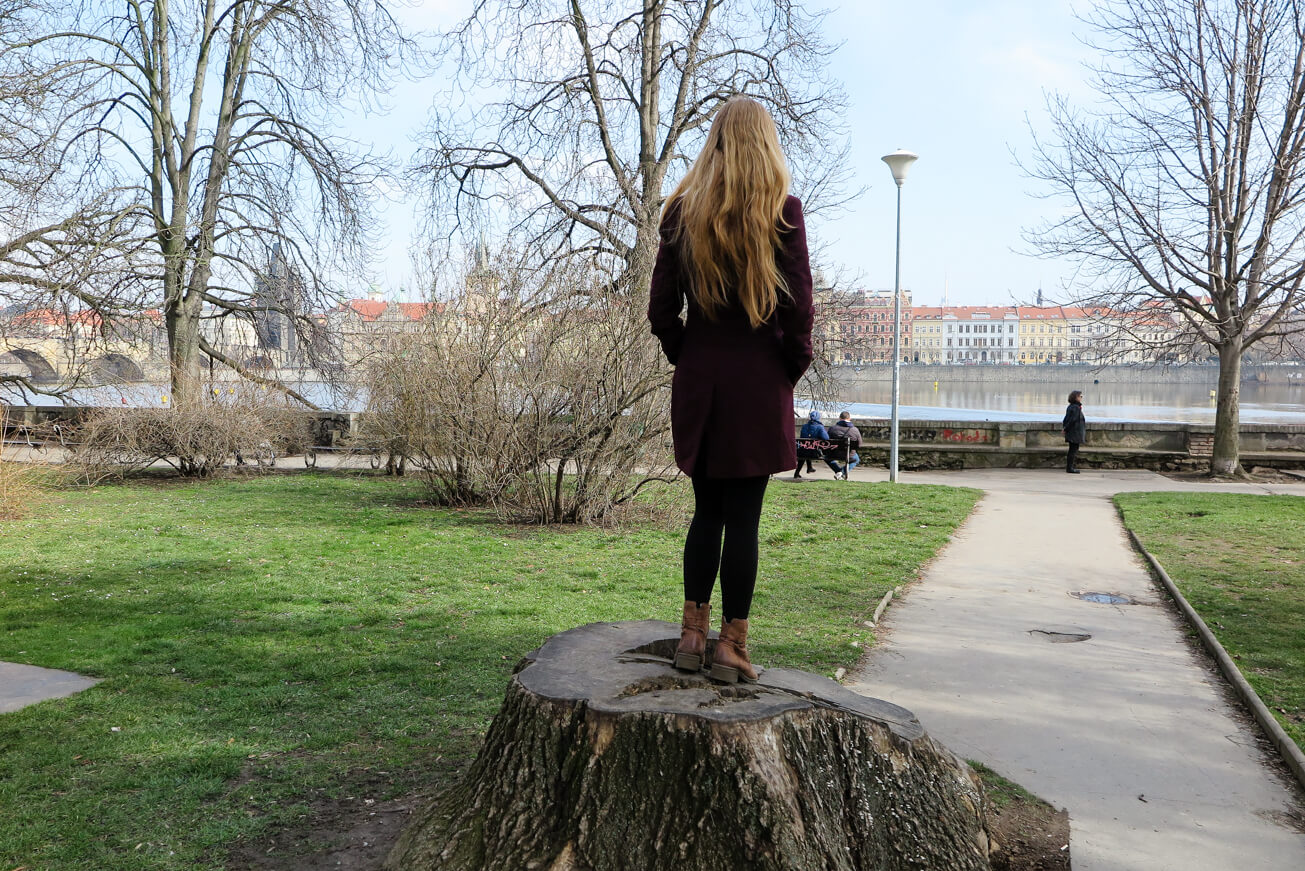 While my search is far from over, those are a few of my favorites for traveling alone in Europe. These are places where I felt safer, had an easier time meeting people, and enjoyed the scenery or the city vibe the most.
What are some of your favorite spots?