Now that the world is more open to travelers, many of us are steadily adding to our bucket lists. However, with the rising prices of flights and other transportation, you may be looking to cut costs whenever you can, especially if Europe is on your radar.
When it comes to finding the cheapest European countries to visit, some of these may be new to you, as they aren't on the typical Euro-trip itineraries. I think you'll find that this is what makes them so great, though.
These are the cheapest European countries to visit in 2022, with budget details for meals, accommodation, transportation, and even SIM cards:
14. Portugal, $56/day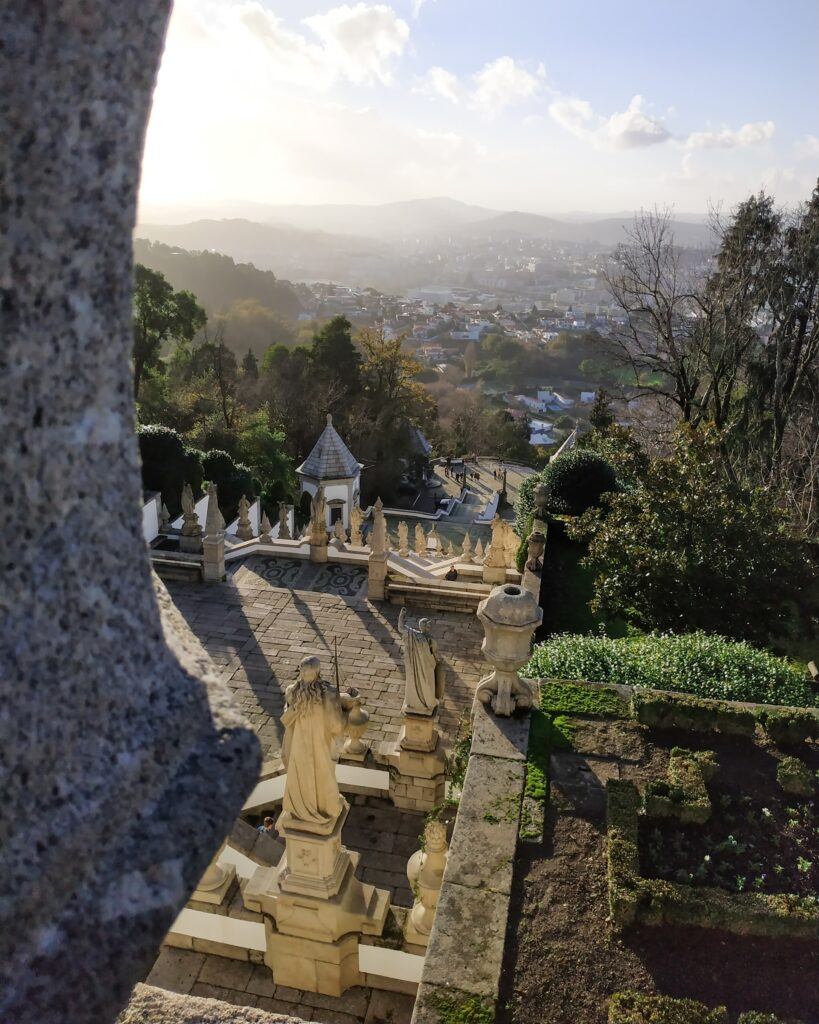 Have you heard that Portugal is one of the best places to live in Europe? All right, so you might not be ready to move there on the fly, so go for a visit instead. One of the reasons why Portugal (specifically smaller cities like Braga) is so great is the low cost of living, so it might be no surprise that it's also one of the cheapest places in Europe to visit.
Whether you want to partake in the coast's chill surf scene or visit notable cities like Lisbon and Porto, you'll find relatively low prices here compared to neighboring Spain and other European countries. You won't break the bank trying all the fantastic Portuguese staples like pasteis de nata and other gastronomic treasures, either. Street food and even meals at restaurants are affordable throughout Portugal. Even the wine is cheap, starting at just $2 a glass.
Are you sold? I know I am. BRB, going to look at flights to Lisbon!
13. Slovenia, $55/day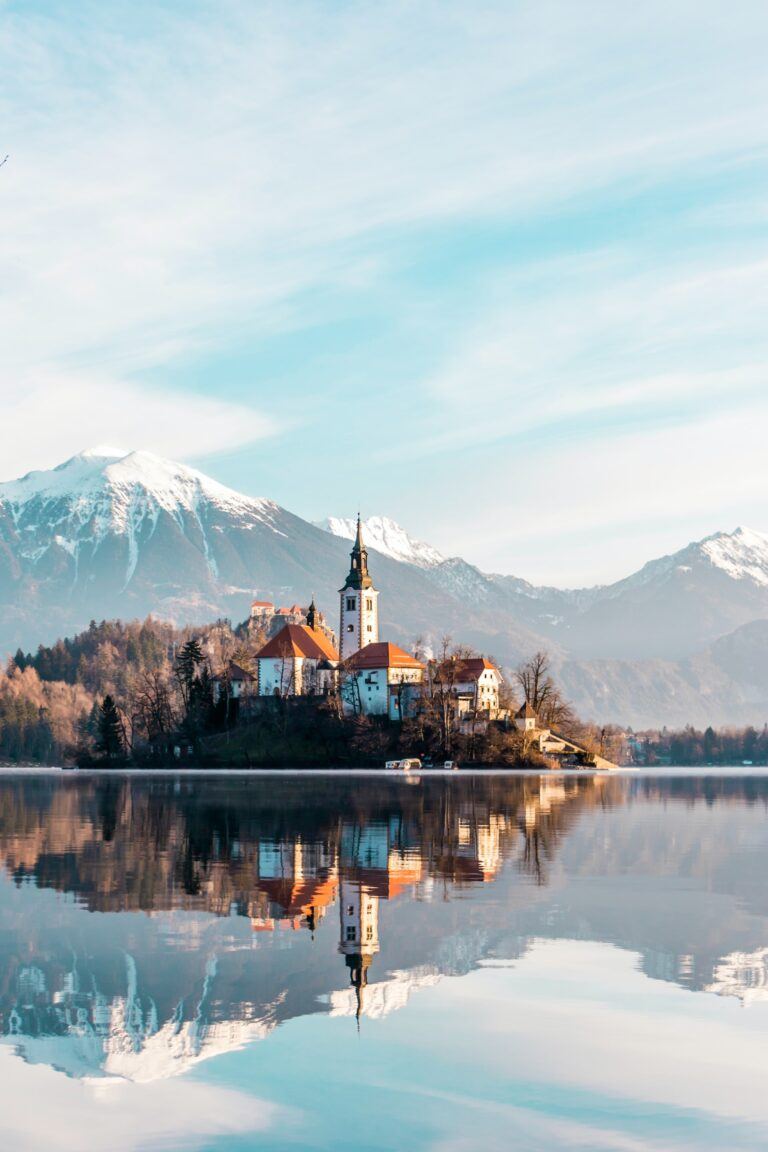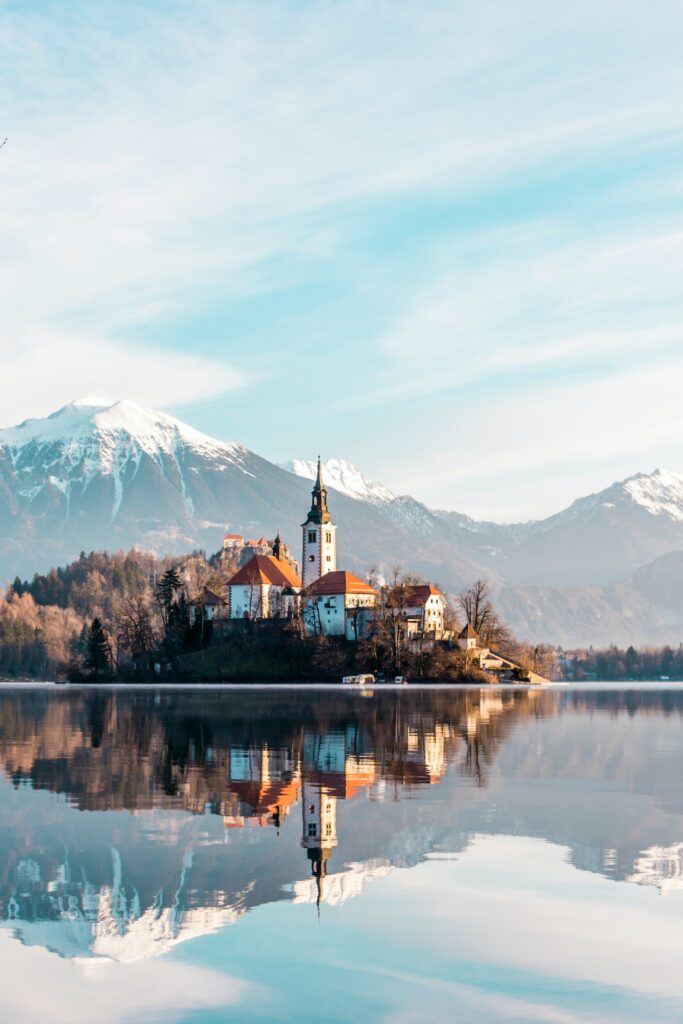 Dare I say that Slovenia might be the ultimate outdoorsy destination in Europe? Bold statement, I know. However, with so many spectacular natural sights to visit and a wealth of activities, Slovenia deserves more recognition. Here you can go rafting on the Soča River, zip-line over the Učja Canyon (the longest in Europe), explore the depths of the Postojna Cave, and more.
Slovenia has so much to offer to budget travelers, as it's easy to save money on essentials like accommodations and food by staying in hostels (many include breakfast!) and sticking to street food. That way, you can save your cash for the numerous outdoorsy activities and excursions.
12. Hungary, $54/day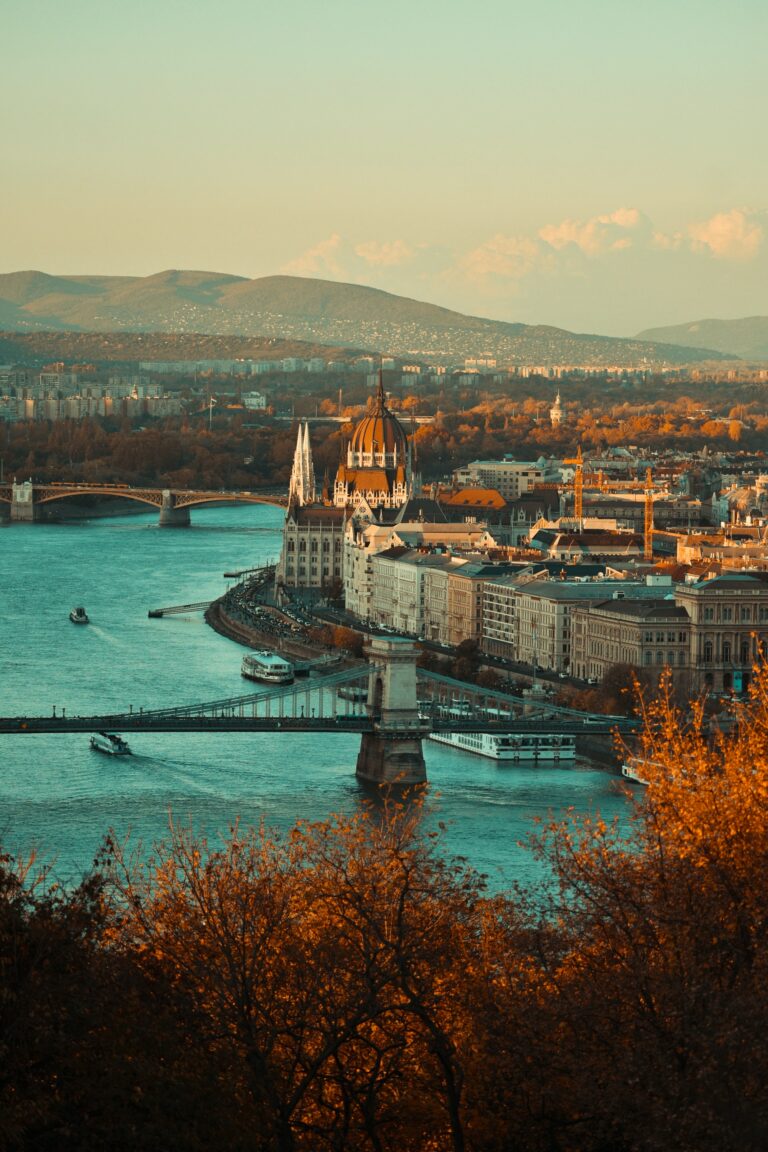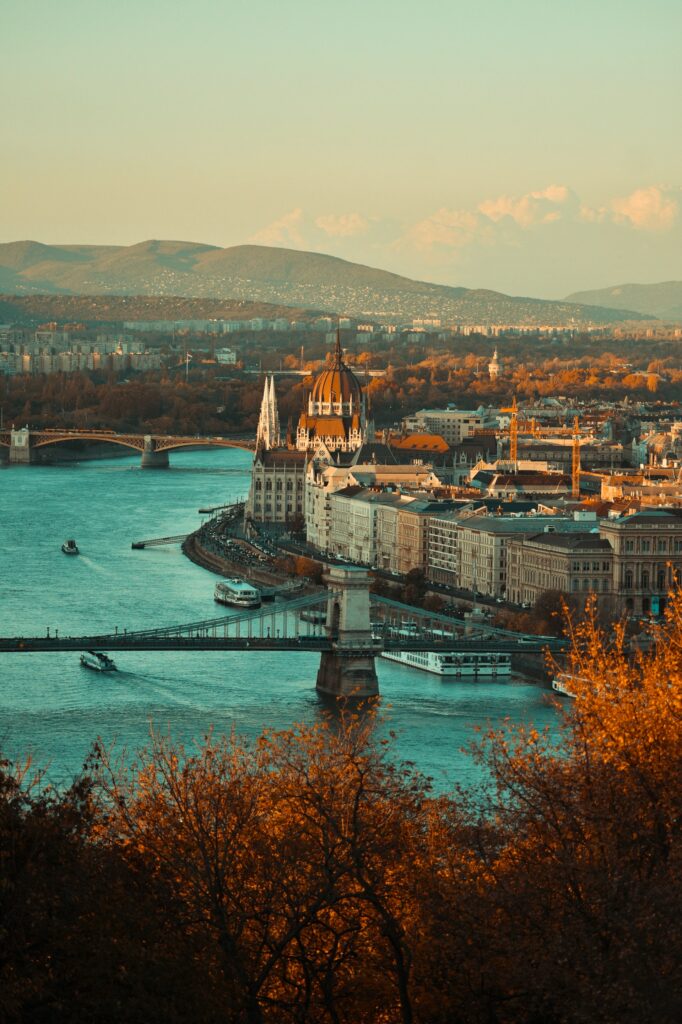 A longtime favorite among backpackers, Hungary captures the heart of travelers because of its brilliant architecture, antique charm, and sprawling nature just outside the major cities.
Most travelers who have just Budapest on their bucket lists miss out on all the other small cities, towns, and national parks throughout the country. Just a 90-minute drive from the capital is the famous Lake Balaton, which calls locals and foreigners alike to its beaches in the summertime.
Hungary is also known for its thermal baths and natural hot springs, which you can enjoy in Budapest or venture out to at Lake Hévíz or Sárvár. You can also go hiking at Danube Bend, just outside Budapest, with stunning viewpoints and waterfalls.
11. Albania, $40/day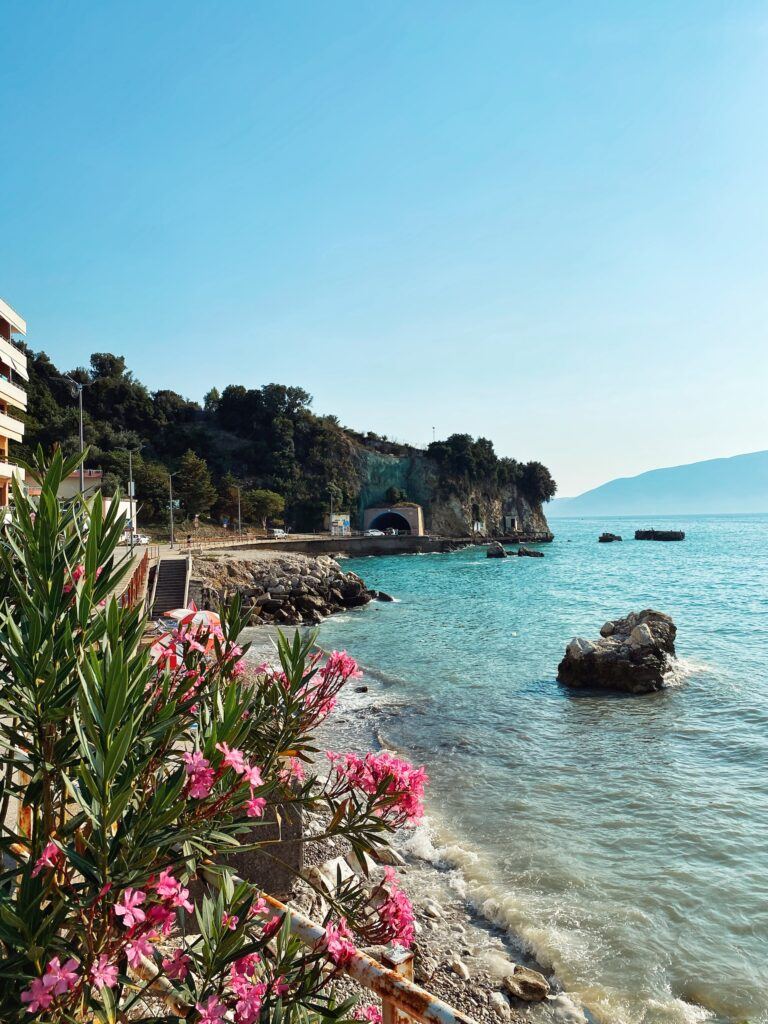 If you've been on #traveltok at all this summer (a popular side of TikTok), you've probably seen the aesthetic video compilations of Albania's gorgeous coastline. The country was completely off backpackers' radar for quite some time due to conflict and instability, but it is now gaining popularity. Offering beaches reminiscent of the Amalfi Coast in Italy and the Greek islands, Albania is quickly gaining traction as one of the best summer destinations in Europe.
Not only is Albania a cheaper alternative to Italy and France for a beach getaway, but the Accursed Mountain range offers fantastic opportunities for hiking, rock climbing, and other outdoor activities. Plus, there are several small towns and cities to visit, like Berat and Gjirokastër, which are UNESCO World Heritage Sites for their stunning Ottoman-style architecture and cultural richness.
And it's cheap! Visiting Albania, even in the most touristy areas, costs a fraction of what it does in other places in Europe. With so many ways to save money in Albania, it might even be possible to add in a tour like this one, which takes you to the ancient ruins of Butrint.
10. Greece, $40/day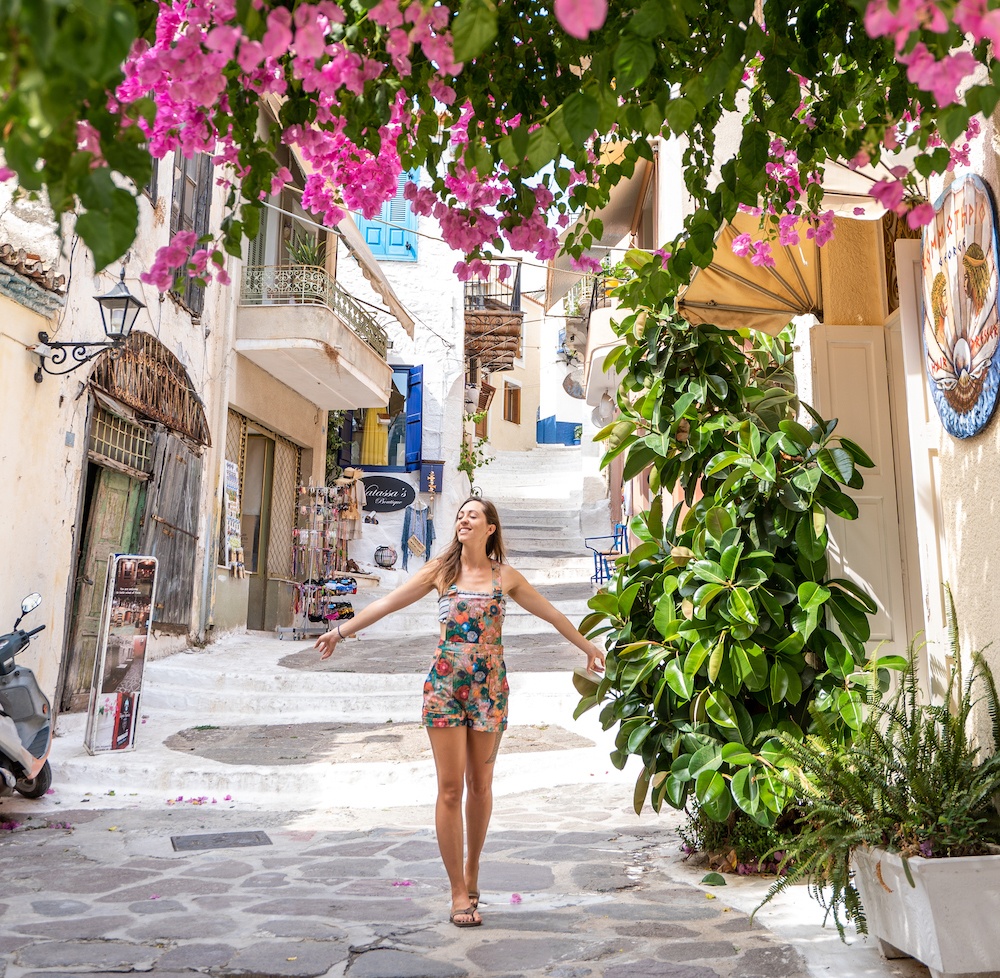 Maybe you've heard that places like Santorini and Mykonos are just for the rich and famous, with emphasis on "rich." While many of the Greek islands have a reputation for being an upscale vacation destination, most of the country is quite affordable if you know where to go.
The mainland is an amazing place for a road trip, on which you can stop at historical sites, go hiking, and find plenty of other off-the-beaten-path places. Even activities like renting a boat in Greece can be more affordable than you thought, especially if you're traveling with a group and can split costs.
Besides avoiding tourist traps, timing is vital if you want to save money there. Summer (July and August) is the most popular season; visiting during this time not only means you'll encounter intense crowds, but it's also much more expensive due to inflated prices for accommodations and activities. If you do go in the summertime, aim for early June or late September, when the weather is still warm. You can also save money by doing your own grocery shopping, taking advantage of free activities, and opting for lesser-known places like Poros Island or Crete.
9. Poland, $40/day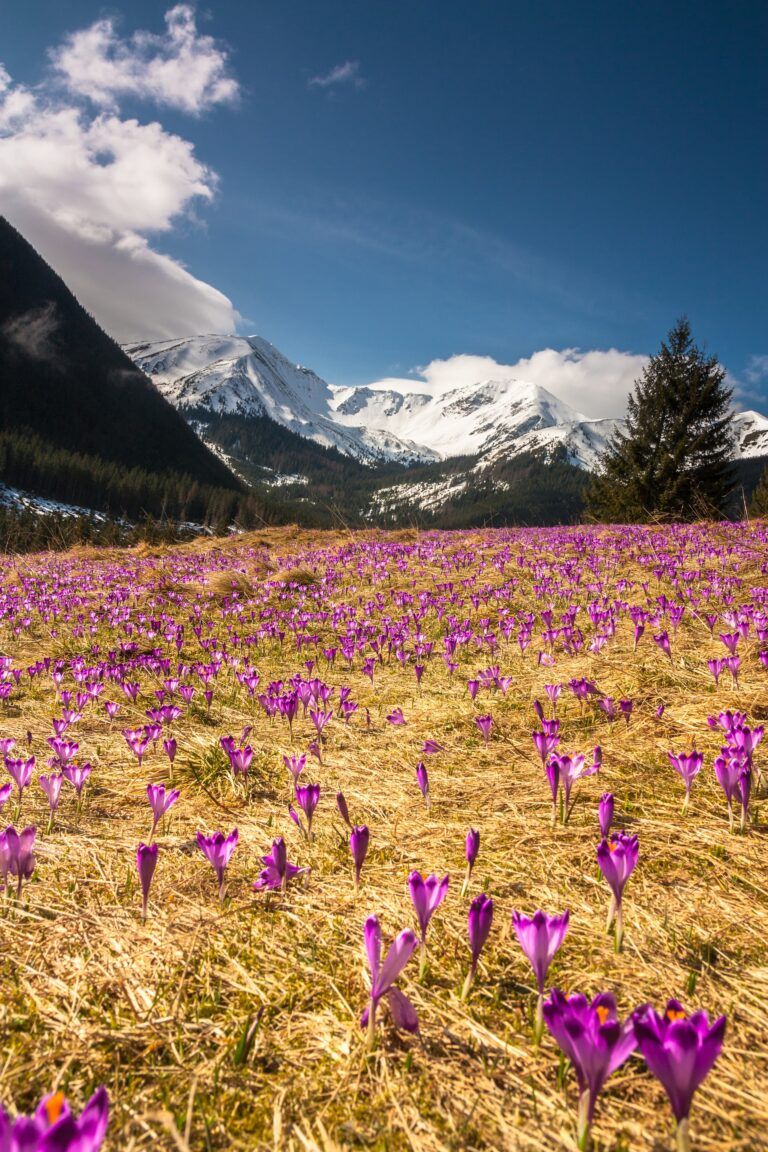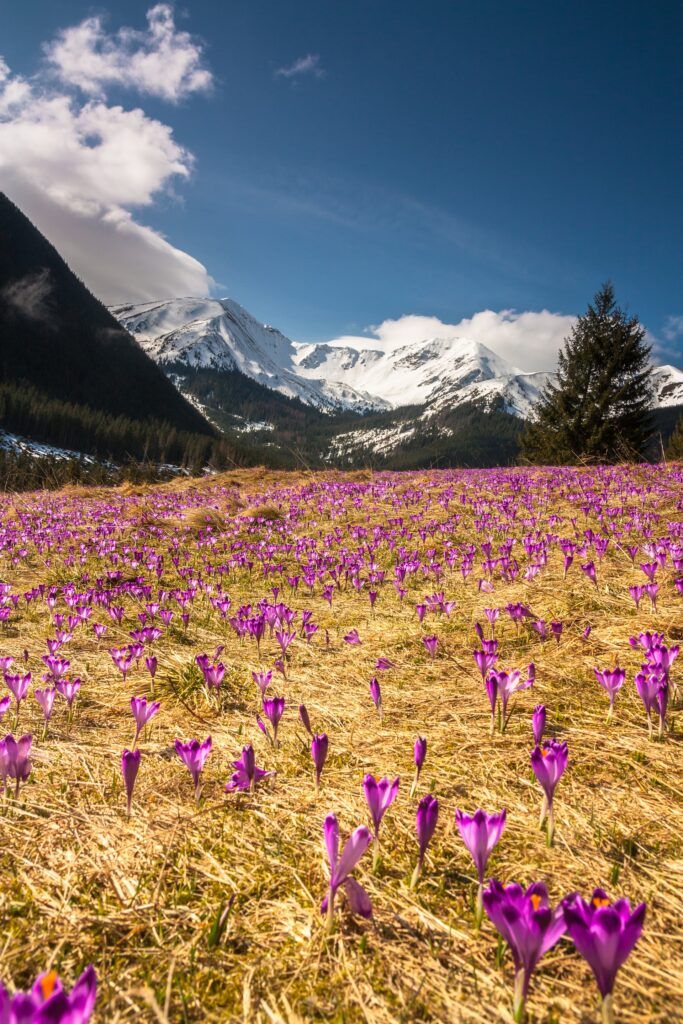 Unless you have Polish heritage or a special interest in the country, you might not have thought about visiting Poland. After all, it receives a fraction of international tourists as other nations in Europe. However, we might be missing out by not paying more attention to this beautifully rich country. Poland has 17 World Heritage sites, so if you're a fan of history and culture, this just might be the ideal place for you.
Considering the relatively few tourists that visit Poland, it's no surprise that the cost to visit is so low. Museums only run about $5 for admission, and many of them are even free. The food is also incredibly affordable, and restaurants called "milk bars" are generous, with hefty portions.
It's also fairly easy to get around the country via public transportation; although the trains are a tad old-school, they're cheap and easy to navigate. Don't miss out on the chance to take a train from Krakow or Warsaw to smaller towns like Gdansk, Wroclaw, and Zakopane.
8. Czechia, $40/day
Although Czechia's most popular destination, Prague, receives a lot of tourist traffic, it still remains one of the cheapest European countries to visit. Although Prague is a worthwhile destination all on its own, it's the most expensive place in the country, and you'd be missing out if you didn't venture to other destinations. Česky Krumlov and Telc are both great cities that are cheaper to visit than Prague but have abundant cultural and historical richness.
Czech cuisine is very filling, so you can get away with grocery shopping for breakfast foods and having one large meal at a restaurant per day, with a light bite in the evening. Some museums in Prague and other big cities have high entrance fees, but fret not, because many of them are just as beautiful to see from the outside. There are also free walking tours in Prague that are just as good as the ones that charge a fee — just make sure to book ahead of time, as they fill up fast.
7. Croatia, $40/day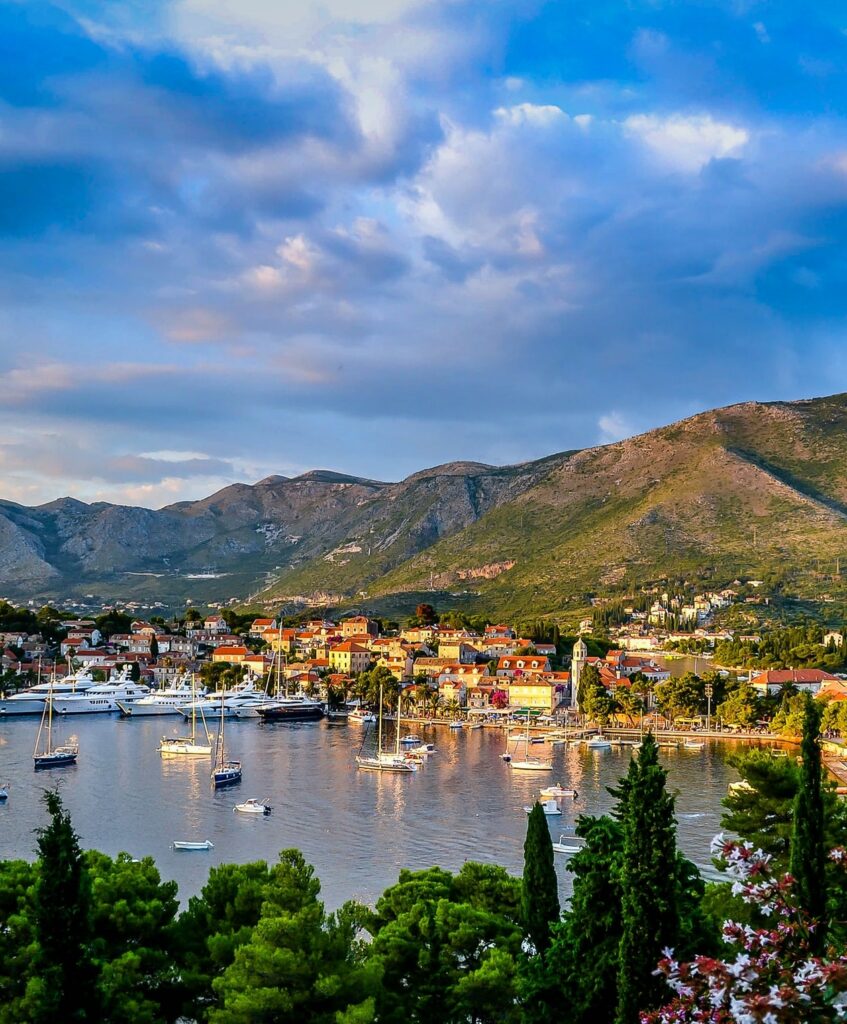 With picturesque cities paved with cobblestones and painted in warm colors, Croatia has a charm that can't be replicated. Here you'll find turquoise bays with rocky cliffs, quaint islands, and parks with gushing waterfalls. It's both a nature lover's paradise and a foodie's dream, as the country is famous for its vibrant gastronomical scene, as well as its local wine. The best part is that a full meal with wine only costs around $10!
Aim to visit Croatia between May and October, but avoid July and August; those two months see the most tourism and therefore the prices are much higher. Island-hopping is a popular summer activity, which can be expensive if you don't stick to a small group of close islands. You can also take a day trip from Split to Krka National Park relatively cheaply.
6. Lithuania, $40/day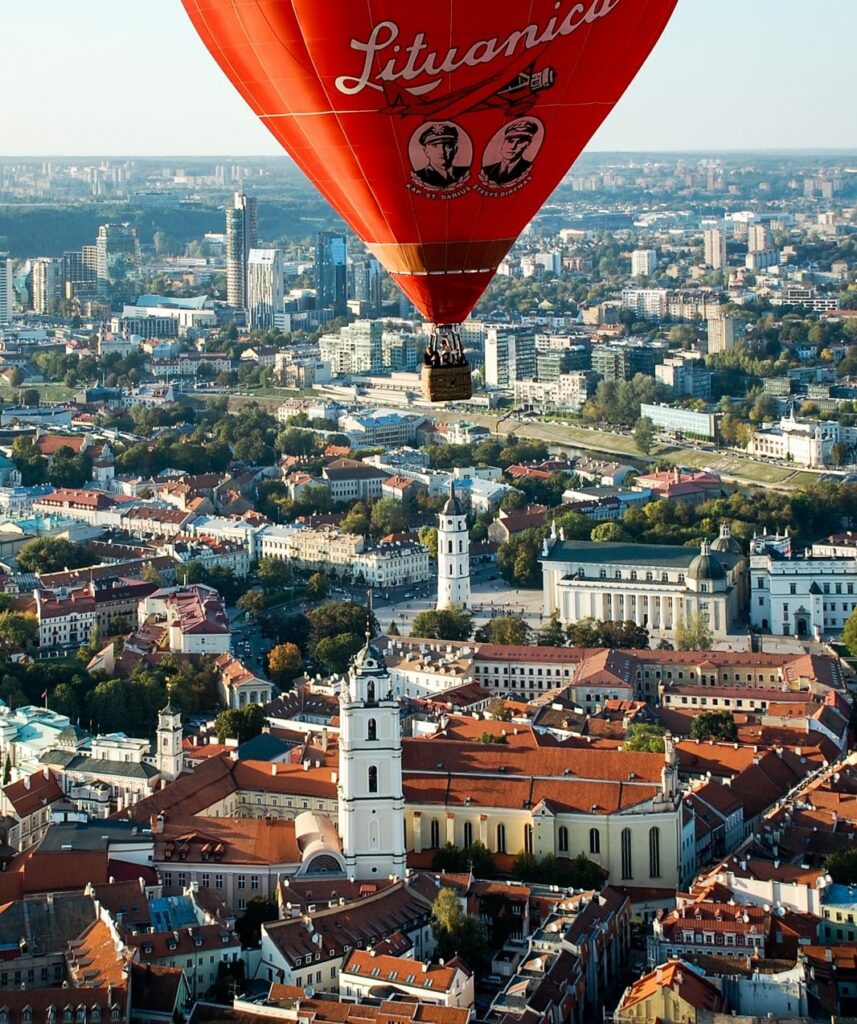 This tiny but mighty country doesn't draw as many tourists as others in Europe, so it's perfect for travelers who crave total immersion in a new culture. Lithuania is bursting with Baltic charm, and is known for having some of the friendliest locals. Hang out in the capital city of Vilnius, taking a bike tour through the city or simply exploring on foot.
Don't miss out on all the places to go in Lithuania outside of the city as well. Check out the Old Town in Kaunas, Klaipeda, and the Curonian Spit.
While Lithuania is very cheap to visit, keep in mind that tourism still hasn't caught on entirely here. Hostels can be difficult to find outside of Vilnius, so make sure to have your accommodations planned before you venture to smaller cities and towns.
5. Moldova, $40/day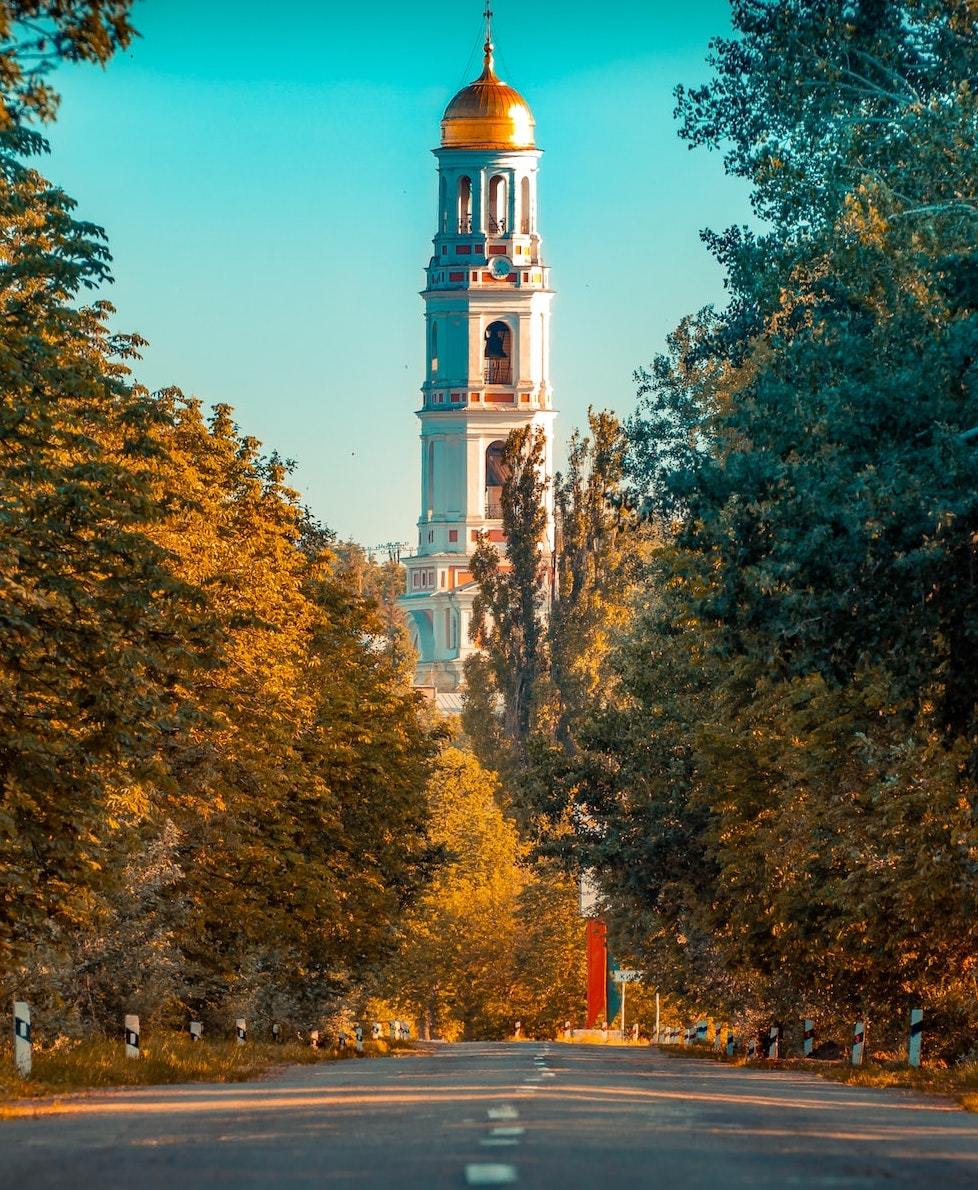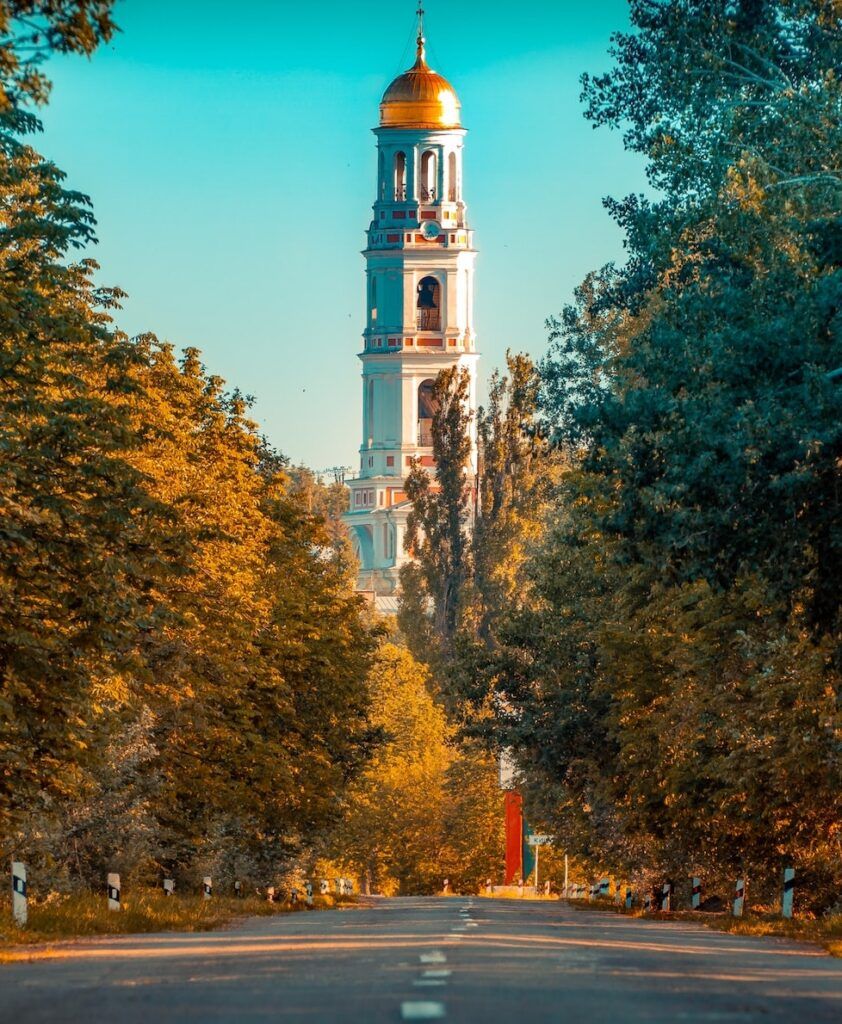 This is another country on this list that is totally underrated. Moldova is a small country that shares borders with Ukraine and Romania. Here it's likely that you won't find many other travelers, as the country only sees about 300,000 foreign visitors per year.
Known for its beautiful and virtually untouched landscapes, charming villages with friendly locals, and historic wine region, Moldova is ideal for travelers who are excited to go where few others have been. Save money on activities by taking free walking tours (available in Chisinau and Tiraspol)
4. Latvia, $40/day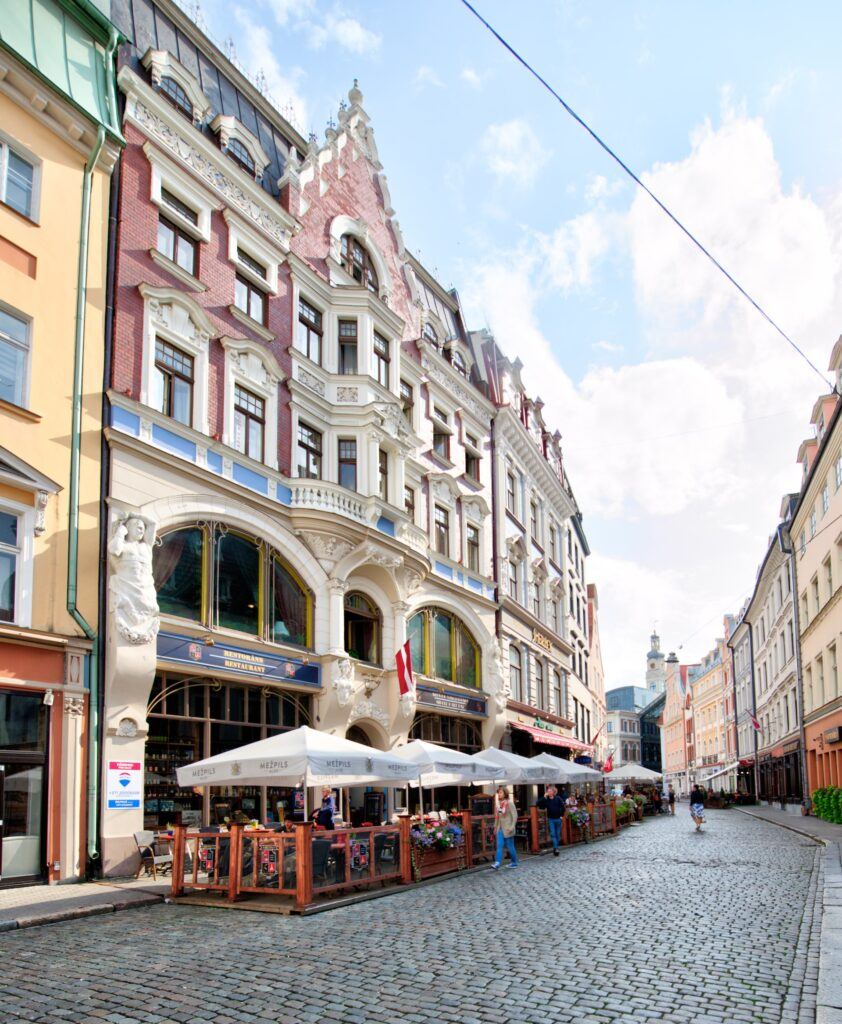 Another Baltic gem, Latvia makes a great addition to any European itinerary if you're on a budget. It has a similar vibe to Estonia, and over half of the country is covered in forests. Plus, it's full of crystal-clear lakes and rivers that are perfect for canoeing and kayaking. There are also cheap boat tours through the canals in Riga, which is a fantastic way to see the capital city.
The national parks in Latvia are spectacular. The most notable are Sigulda, Turaida, and Gauja National Parks, which you can visit on day trips from Riga. While they are best in the summertime, visiting in the fall or winter has its perks, too. Riga and other cities in Latvia decorate the streets with all kinds of Christmas decor, creating a magical winter wonderland. Plus, the changing colors of the leaves in the fall also create a mystical atmosphere. You really can't go wrong with a visit to Latvia any time of year.
3. Bulgaria, $36/day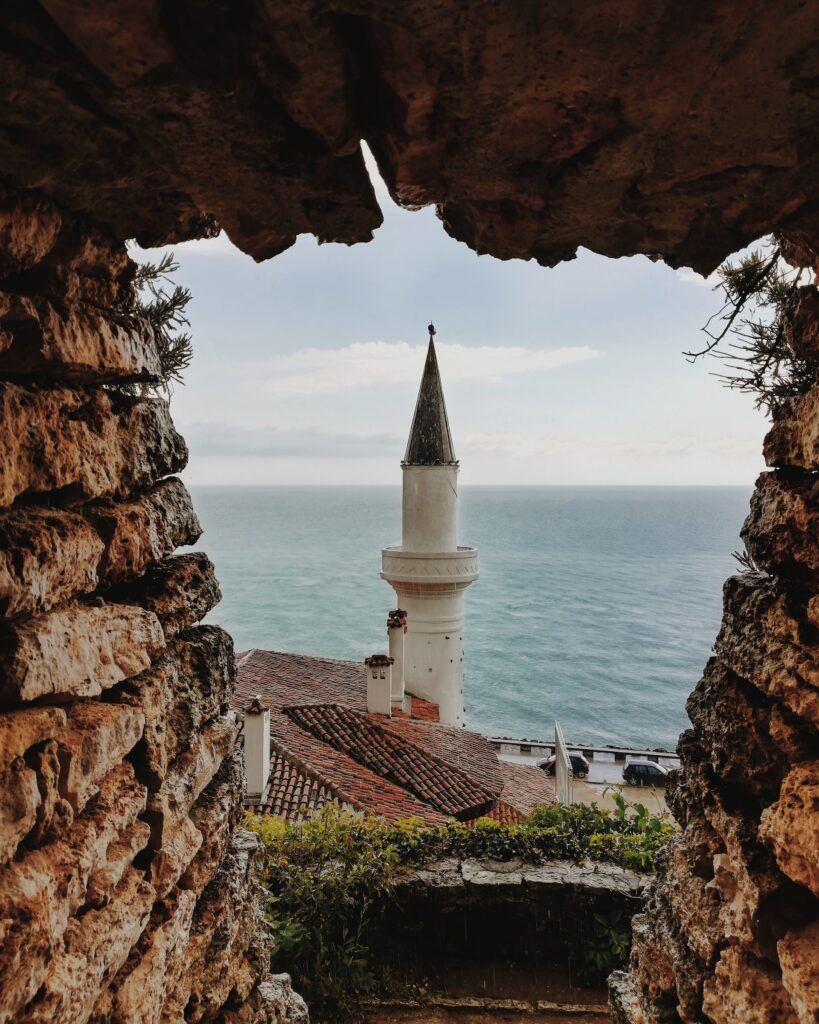 Another destination that gains more popularity each year among budget travelers, Bulgaria is astoundingly cheap to visit. Not only does it boast a pristine coastline on the Black Sea, but it's also an ideal location for history buffs, due to the abundance of ruins and historical sites.
Most travelers start their Bulgarian adventure in the capital city of Sofia. This is where you'll get your first taste of national gastronomy, which is incredibly affordable. Don't skip out on trying traditional dishes like tarator soup and kebabs for only about $3.
When you visit Bulgaria, you'll likely want to venture out to places like the ornate Rila Monestery or the Seven Rila Lakes. There are also day tours from Sofia, like this one that brings you to Lovech (the oldest city in Bulgaria), Devetaki Cave, and the Krushuna Waterfalls.
2. Romania, $33/day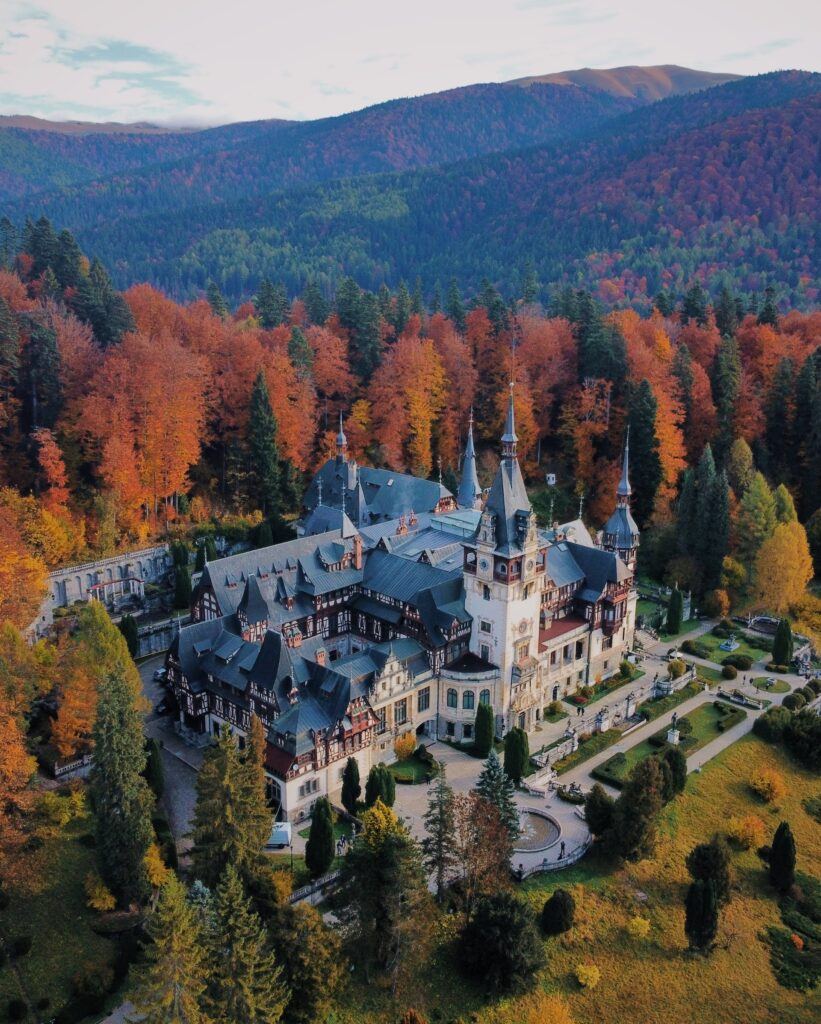 Whether or not you're a Dracula fan, Romania is the perfect European destination for you if you're ballin' on a budget. Not only is it full of ancient castles, charming villages, and pristine nature, it's famous for its people's warm hospitality. Like many countries on this list, Romania has a difficult history of conflict, poverty, and authoritarian communism, which is why a history tour like this one in Bucharest is a great way to kick off your trip.
As Romania is one of the cheapest European countries to visit, you'll find incredibly affordable meals (some for as little as $4!) and stays at hostels and even hotels. The country's low prices also extend to activities like this full-day tour to Peles Castle, Dracula Castle, and Brasov for just over $30! You'll be able to truly take advantage of everything this incredible place has to offer without breaking the bank.
1. Georgia, $30/day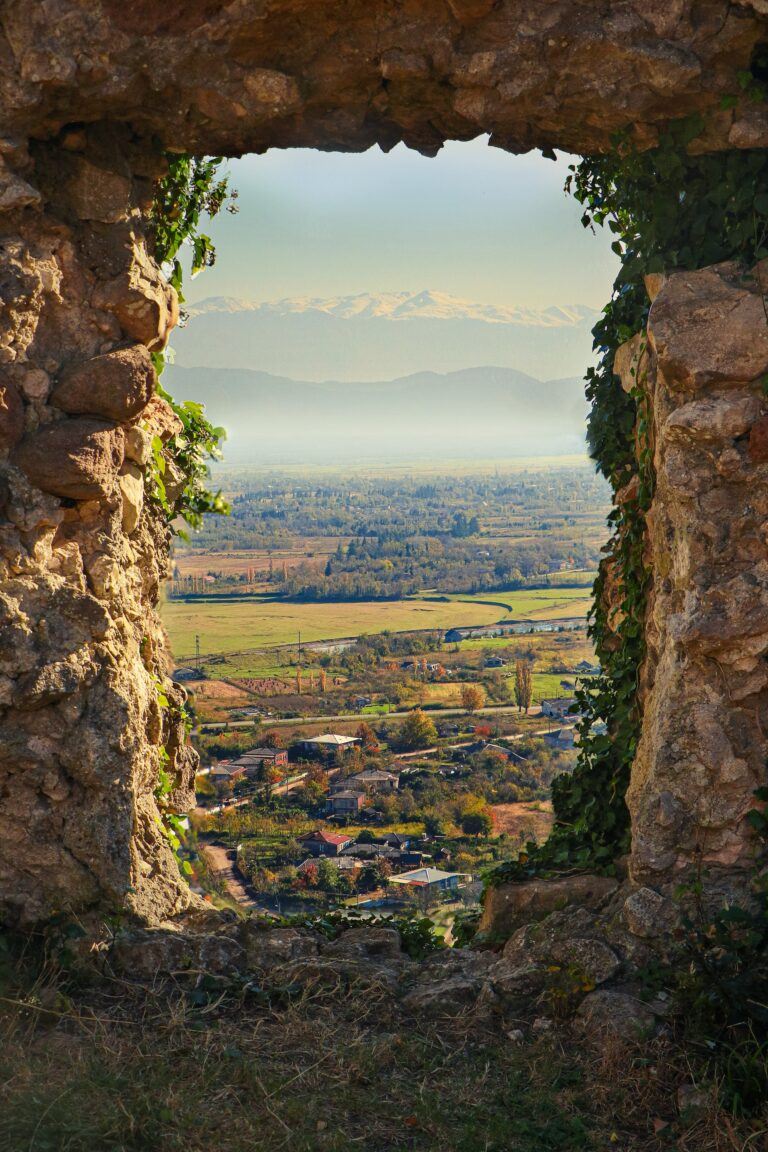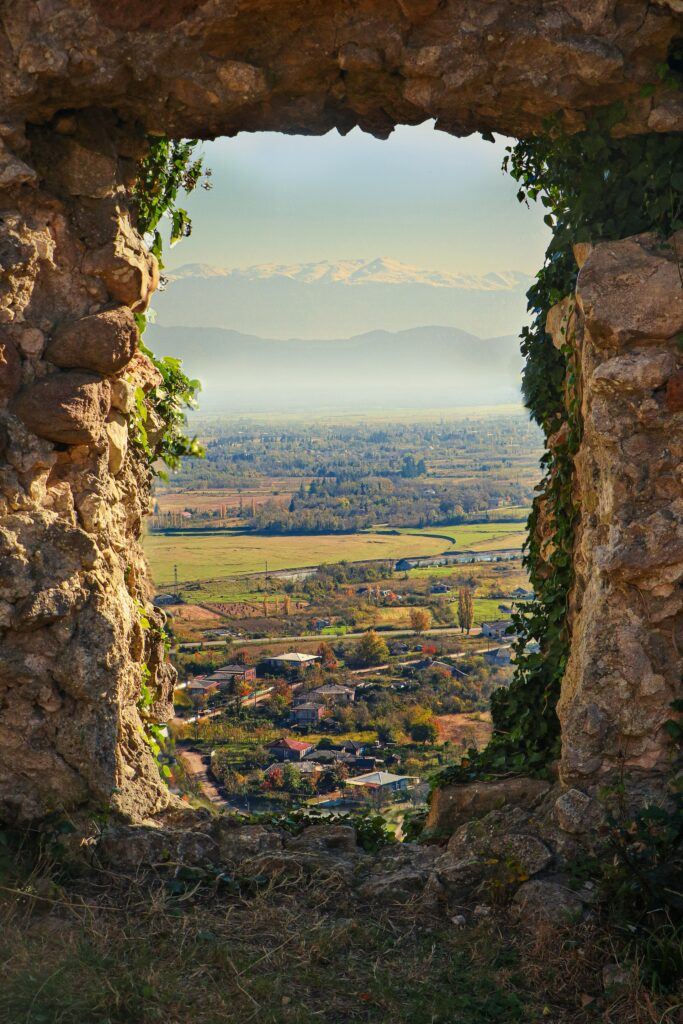 We've made it, folks! The #1 cheapest European country to visit is…Georgia! As far as underrated European destinations go, this one might take the cake for that as well. It is home to stunning landscapes that vary from snowcapped mountains and rolling green hills to lush forests and plunging valleys. From the capital city of Tbilisi you can easily take a day trip out to the Kazbegi and Gudauri Mountains or visit natural wonders like the Prometheus Cave and Martvili Canyon relatively cheaply.
Georgia earns its fame among shoestring backpackers mostly due to the incredibly warm hospitality of the local people. It's not uncommon for backpackers to get around the country solely through hitchhiking, as it's safe and the cheapest way to get around. Meals here are affordable and generous, with hearty and rich food that will satisfy even the largest of appetites.
If you fall in love with the country, you can even stay for up to a year without a visa. Considering how inexpensive it is to visit, this is the perfect place for travelers whose only plan is no plan at all.
Pin me for later: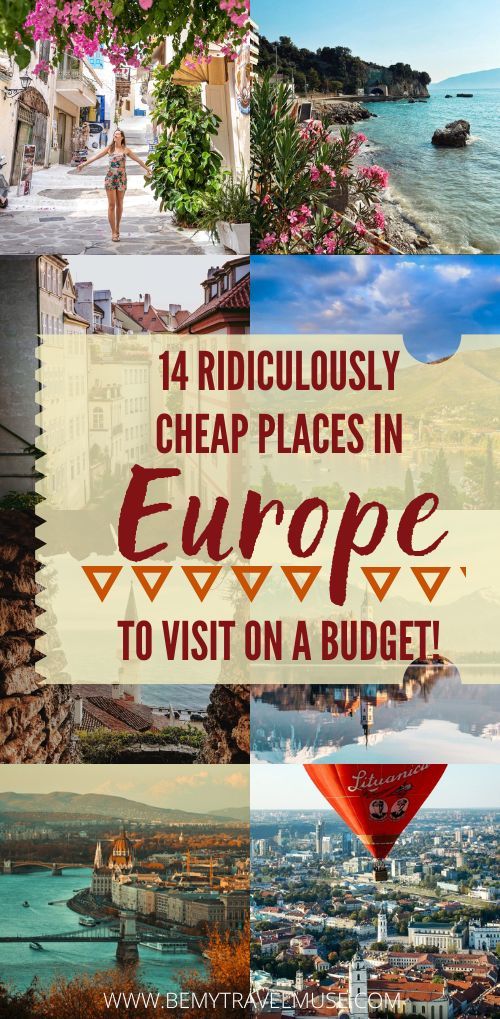 Who said enjoying the best parts of Europe isn't possible on a budget? Sure, there are definite reasons to visit other more expensive destinations on the continent, but most places on this list are often overlooked, even severely underrated. Any of these cheapest European countries to visit are worth it in their own right.
Get off the beaten path, then let us know if any of these countries are your favorite. Which one are you most excited to visit?
*Some links in this post are affiliate links for products and services we personally use and love. Any purchase you make through them supports us at no extra cost to you. Thanks so much!