Setting out alone to travel the world as a woman can be daunting. Whether it's choosing a destination fit for first-timers or planning diligently around your safety concerns, there is plenty to consider before you make the leap to solo travel.
But what if there was an easier way to dip your toes into making your wanderlust dreams come true? Or what if there was a way to make solo travel less…solo?
Enter travel groups and tours. Now that solo female travel has become more popular than ever, new companies are emerging each year to offer women an alternative: traveling in a group. Group trips and tours vary widely, but a common thread is that they offer women the opportunity to meet other travelers and explore the world together without the added pressure of planning.
These are my top picks: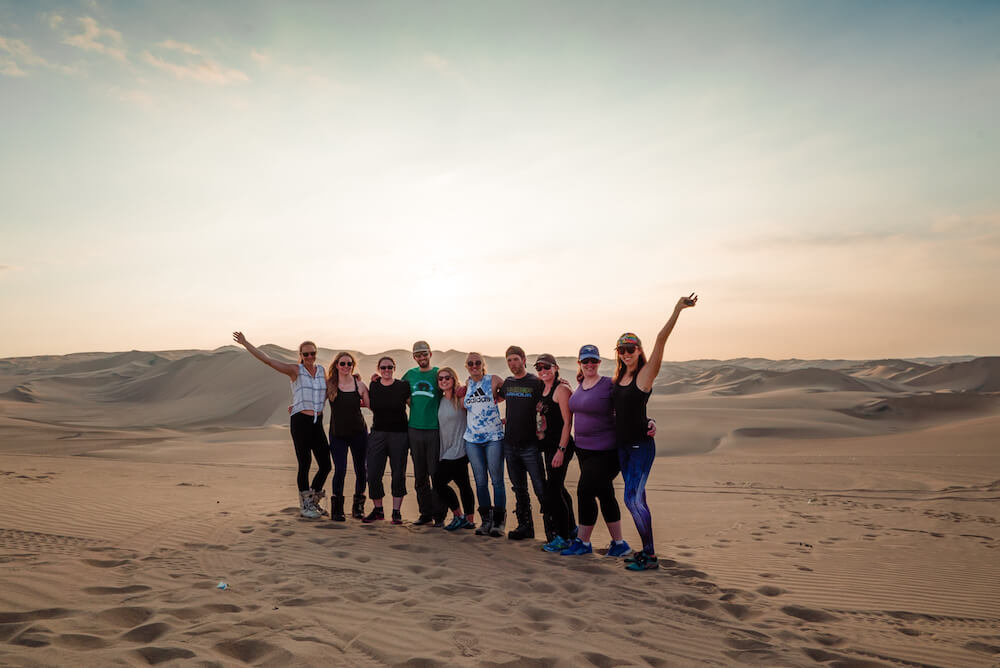 Yes, of course, I can't skip out on my own BMTM Adventures! So far, we've taken over a hundred women on trips all around the world, from swimming with whales in French Polynesia to backpacking across glacial landscapes in Alaska and Patagonia. Focusing on unique and off-the-beaten-path destinations, this is the ideal choice for travelers who aren't afraid to venture outside their comfort zone. I put my heart into planning each and every trip.
This year's destinations are Namibia & Botswana and French Polynesia. The Africa tour has an astrophotography and wildlife focus, and the other is all about whale watching and diving into Polynesian culture. (Past participants have been blown away by how up close and personal they can get with the animals without disturbing them.) Since I hand-pick each host on every trip, you can expect warm hospitality and a truly immersive experience, regardless of which adventure you choose.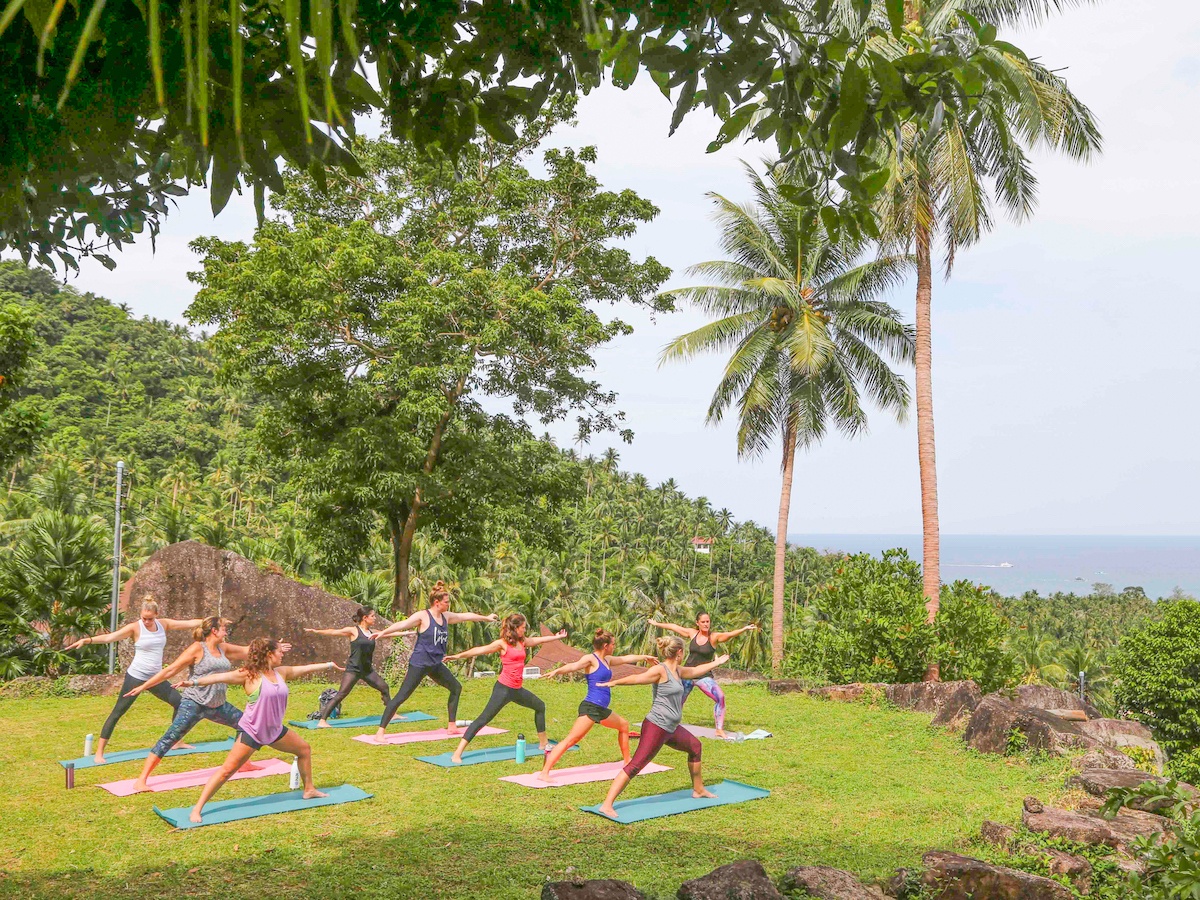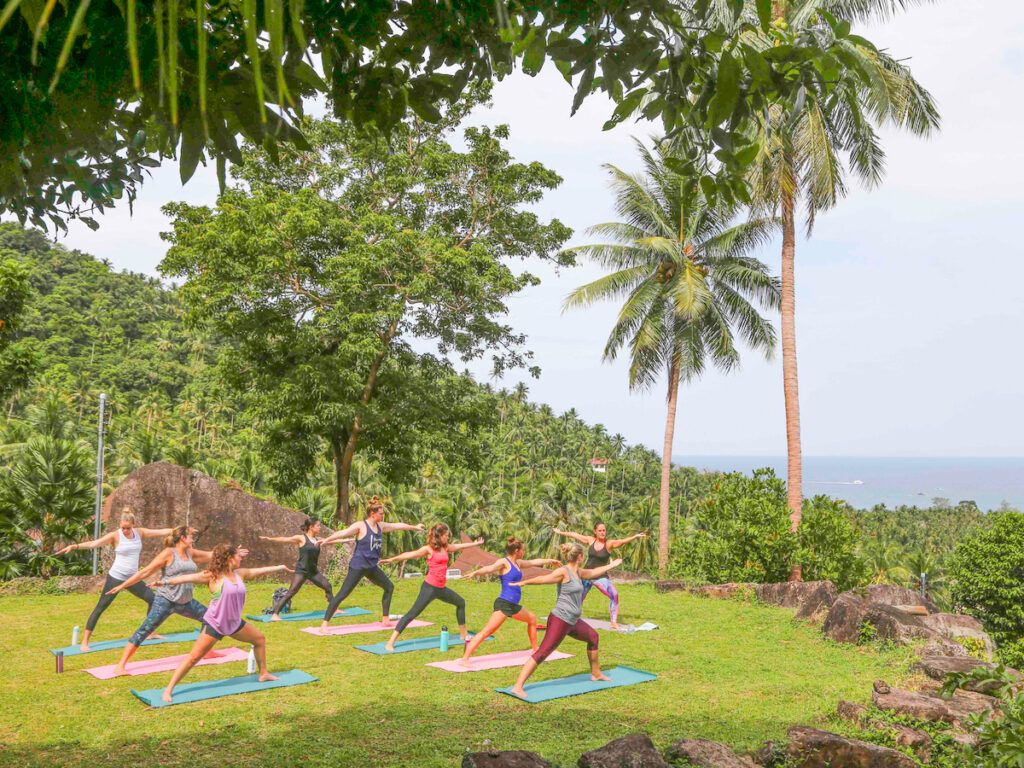 Wander Women Retreats, founded by Alex in Wanderland, offers empowering experiences for solo female travelers. Its retreats combine wellness, adventure, and cultural exploration, providing a holistic approach to travel. Whether it's practicing yoga on the serene beaches of Bali or diving in the deep seas of the Maldives, Wander Women Retreats create an environment in which personal growth and meaningful connections thrive.
This year, Wander Women Retreats will head to Fort Lauderdale, Florida, and also offer two unique trips to Egypt! You can also book a virtual retreat if you want a taste of Wander Women before hopping on an in-person tour.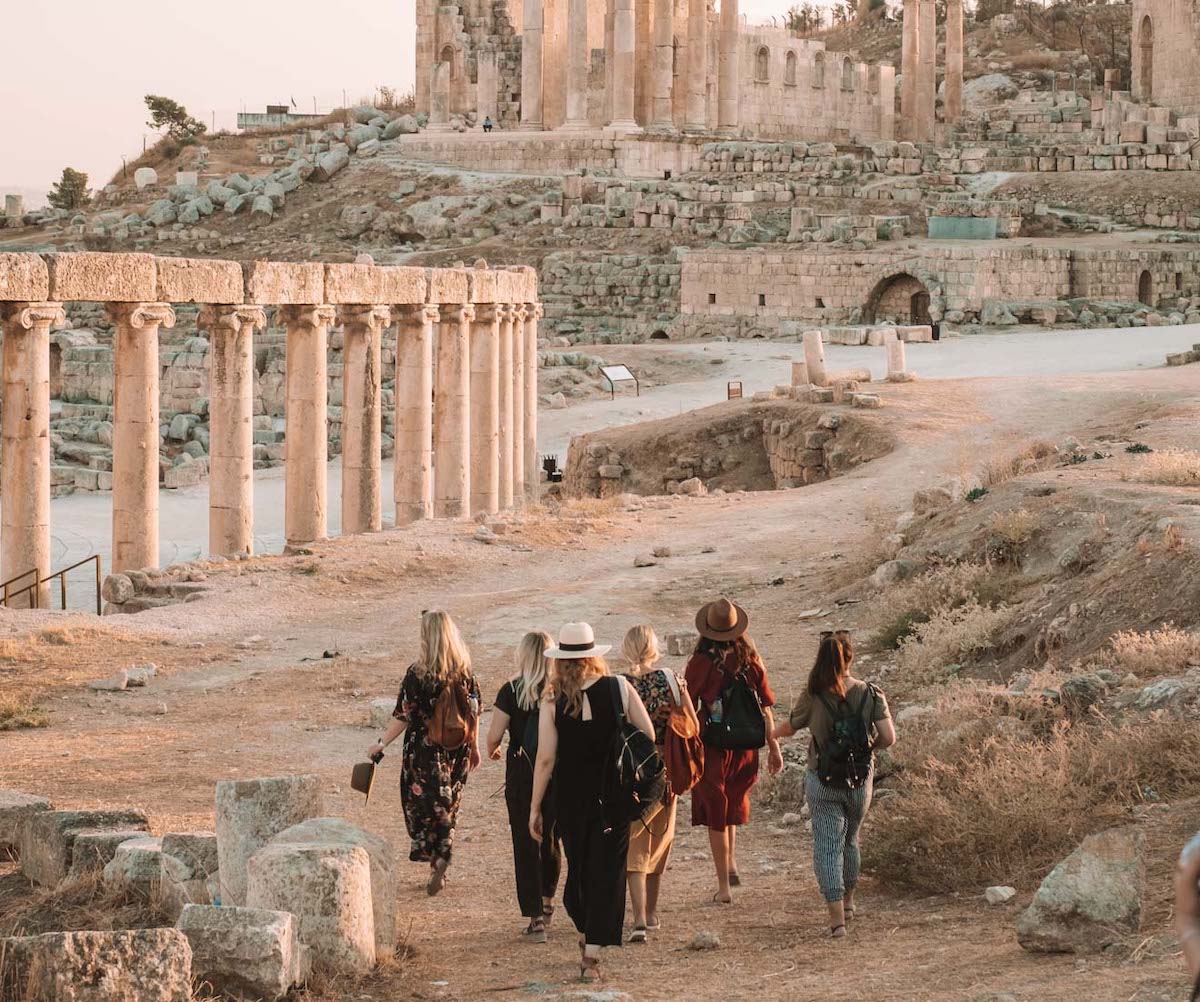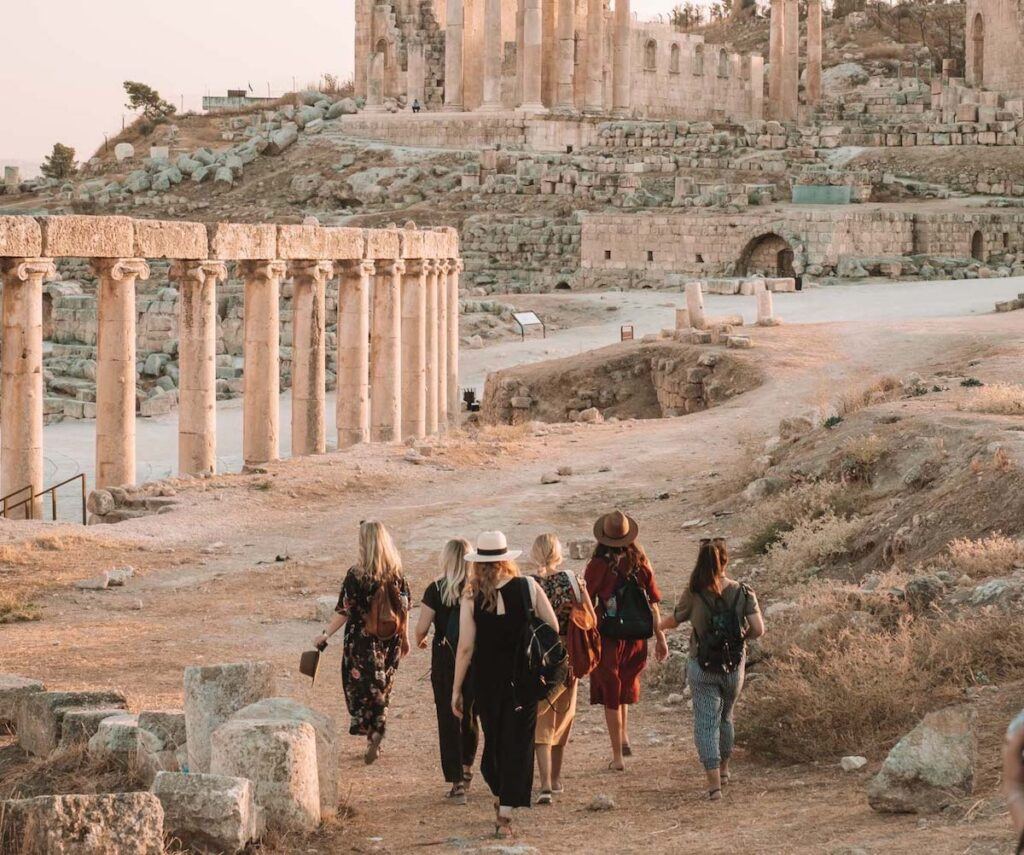 TBA Escapes specializes in immersive group experiences designed for adventurous solo female travelers. Its itineraries span unique destinations worldwide, allowing participants to embark on thrilling activities, such as sandboarding in Morocco or hiking Table Mountain in Cape Town, South Africa. TBA Escapes ensures a perfect blend of adventure, relaxation, and personal development, making each trip a transformative and unforgettable experience.
I love that TBA Escapes includes a whole page dedicated to testimonials from past participants. These excited me about the trip offerings, because the reviews are absolutely glowing! TBA Escapes is currently accepting reservations for its 2024 offerings to the Galápagos Islands, Egypt, Jordan, South Africa, and Morocco. How can a girl choose?!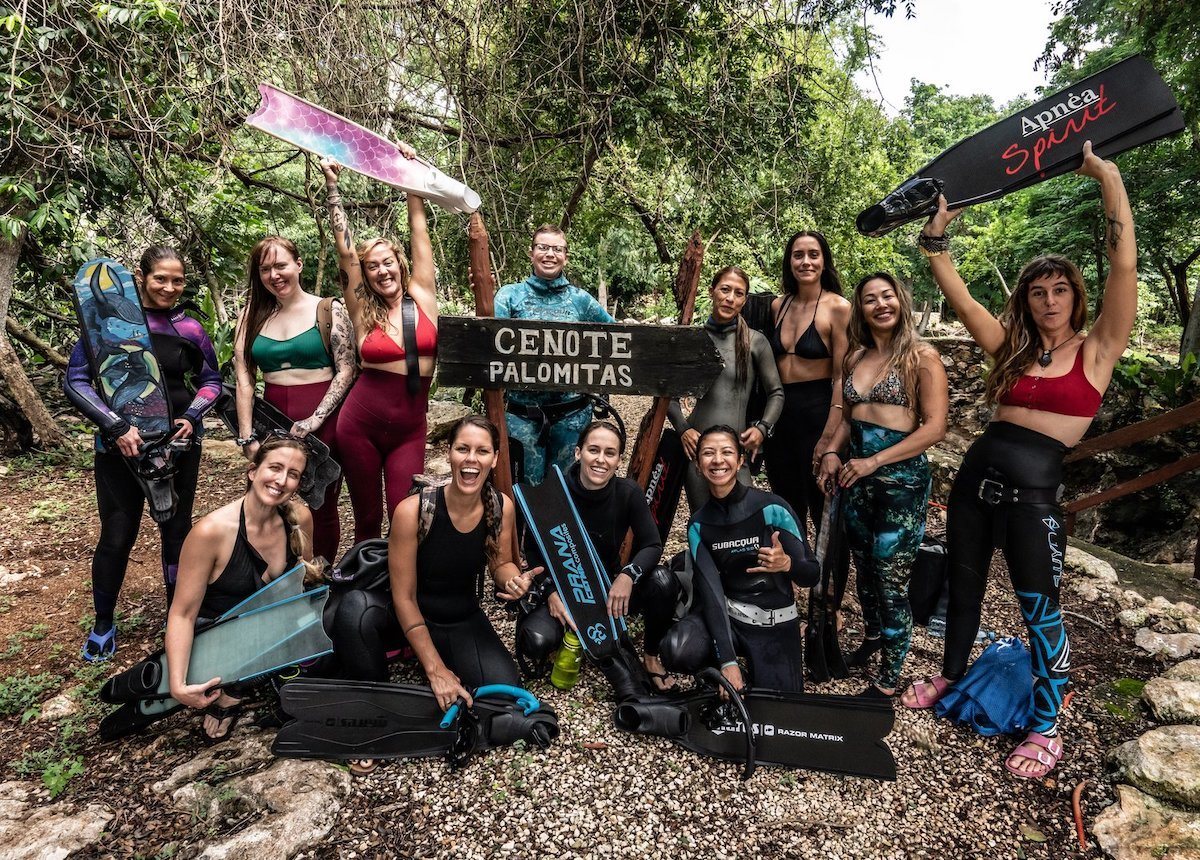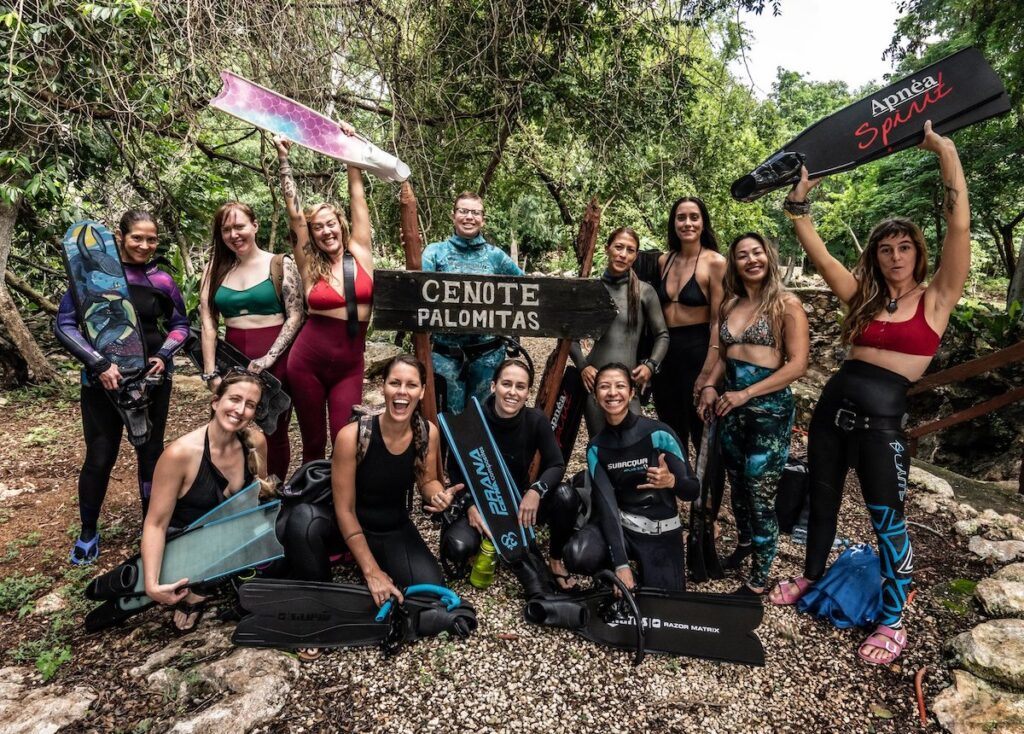 Girls That Scuba is a vibrant community and travel resource for women scuba divers. Alongside its informative articles and resources, it organizes dive trips catered specifically to solo female travelers. These trips provide the opportunity to explore breathtaking dive sites while connecting with fellow female divers who share the same passion for the underwater world.
The beauty of Girls That Scuba is its wide range of offerings for every skill level. You can join a freediving training retreat in Mexico, or dive head first (pun intended) into the Red Sea in Jordan for a fully immersive experience. So immerse yourself in the beauty of the ocean and form lifelong friendships on a Girls That Scuba trip.
Trafalgar's women's travel division specializes in curating enriching group experiences for solo female travelers. Its itineraries focus on cultural immersion, encounters with residents, and unique insights into each destination. From exploring the ancient ruins of Greece to discovering the vibrant markets of Morocco, Trafalgar offers a supportive and inclusive environment for female travelers seeking unforgettable journeys.
The history and culture enthusiast in me craves being fully immersed in a culture the way Trafalgar promises. Some of my favorite travel experiences include hands-on experiences like this, so I recommend Trafalgar to anyone most excited about the opportunity to be surrounded by new sights, sounds, smells, tastes, and more!
Upcoming trips include Ireland, France, Egypt, Jordan, and Scandinavia, and the website makes it super easy to choose one, because you can see recent reviews and a full itinerary for each trip before you book.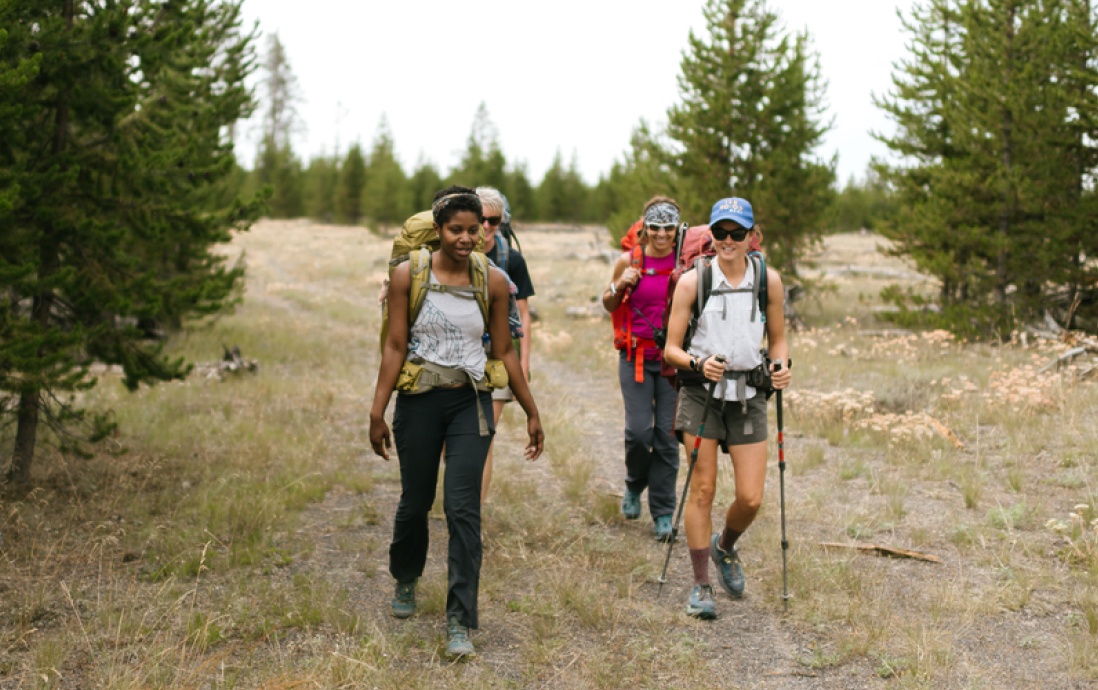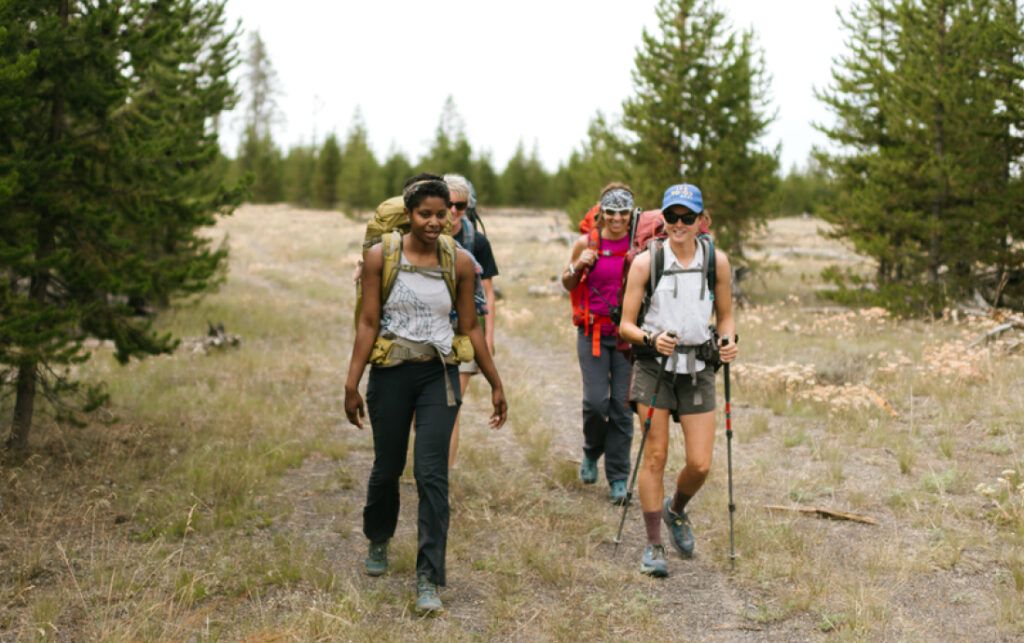 REI Adventures has a range of outdoorsy trips designed specifically for women. They're all about hands-on activities and active exploration, and the itineraries are tailored to empower women through physical challenges. Embark on a thrilling hiking expedition or a kayaking adventure with REI Adventures, and join a group of like-minded women ready to conquer new horizons.
Since trekking alone can be anxiety-inducing for many women, REI Adventures is an awesome opportunity to connect with the outdoors without worrying about safety. My women love hiking but often get spooked when I'm out on a trail by themselves, which keeps many from doing longer backpacking trips. That's why REI Adventures makes my list of the best solo female travel groups and tours. Upcoming trips include hiking in Bryce Canyon, backpacking along the Pacific Crest Trail, and kayaking in the San Juan Islands.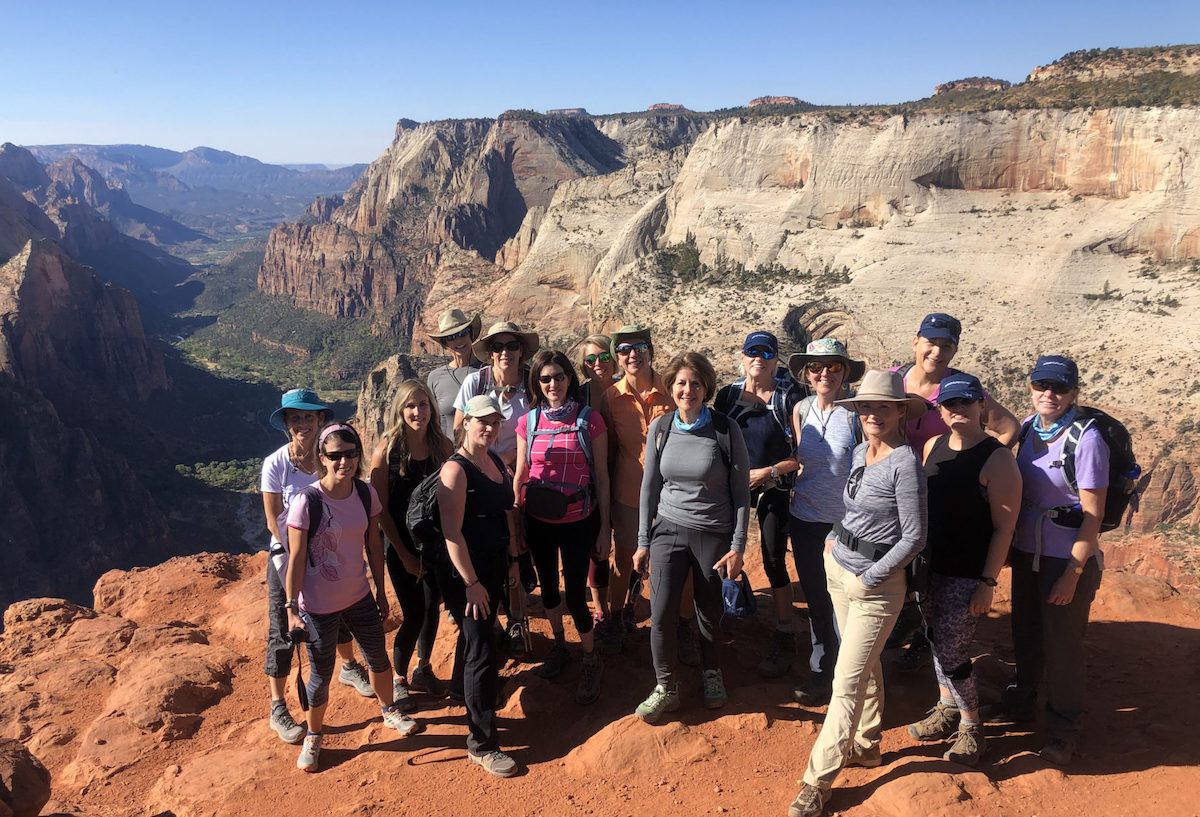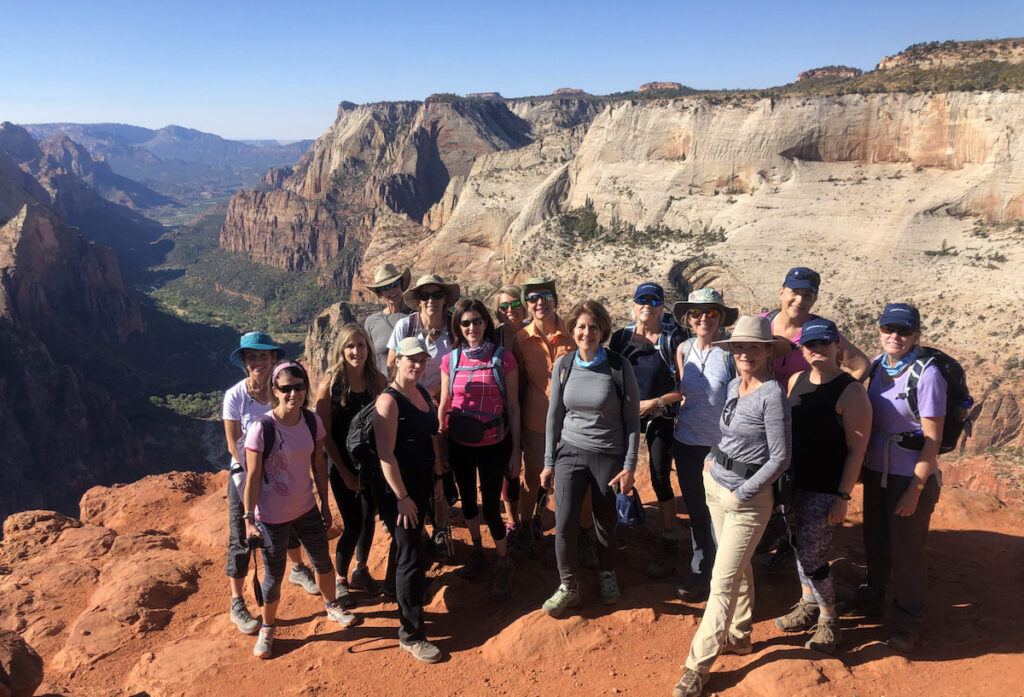 AdventureWomen is a pioneer in women-only adventure travel (as the name implies), offering a wide range of active and immersive tours for solo female travelers. From hiking the iconic Inca Trail to cultural explorations in Iceland, AdventureWomen provides opportunities for women of all ages to discover the world while building lifelong friendships. Embrace your adventurous spirit with AdventureWomen, and join hundreds of other women in making their travel dreams come true.
Adventure Women has the widest range of offerings I've seen anywhere else. You can choose from trips on nearly every continent, which blew my mind. Some of the upcoming trips, like this cruise in Croatia, are more laid-back. Then there are more intense adventures, like this trek to the top of Mt. Kilimanjaro.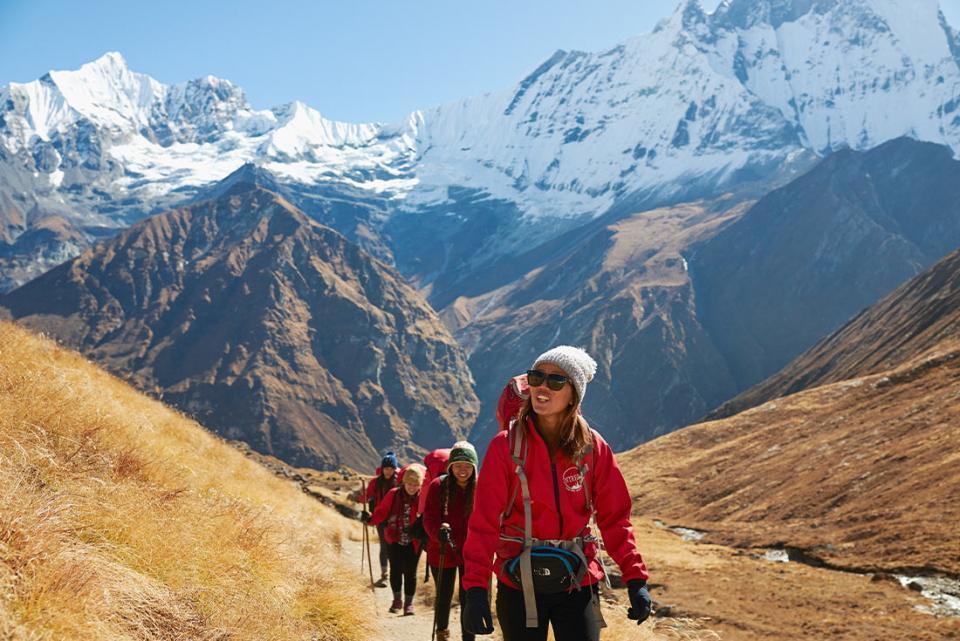 Intrepid Travel's Women's Expeditions focuses on empowering women while providing unique cultural experiences and opportunities for personal growth. Whether you're exploring the ancient ruins of Jordan or discovering the vibrant cities of India, these expeditions offer a supportive and educational environment for female travelers. Intrepid offers the chance to join a diverse group of women from around the world and embark on a life-changing adventure.
Intrepid has a great reputation for organizing meaningful trips that inspire connection, which is why its expeditions excite me so much! There's even a 12-day trip to Iran, which is the most unusual offering I've seen so far.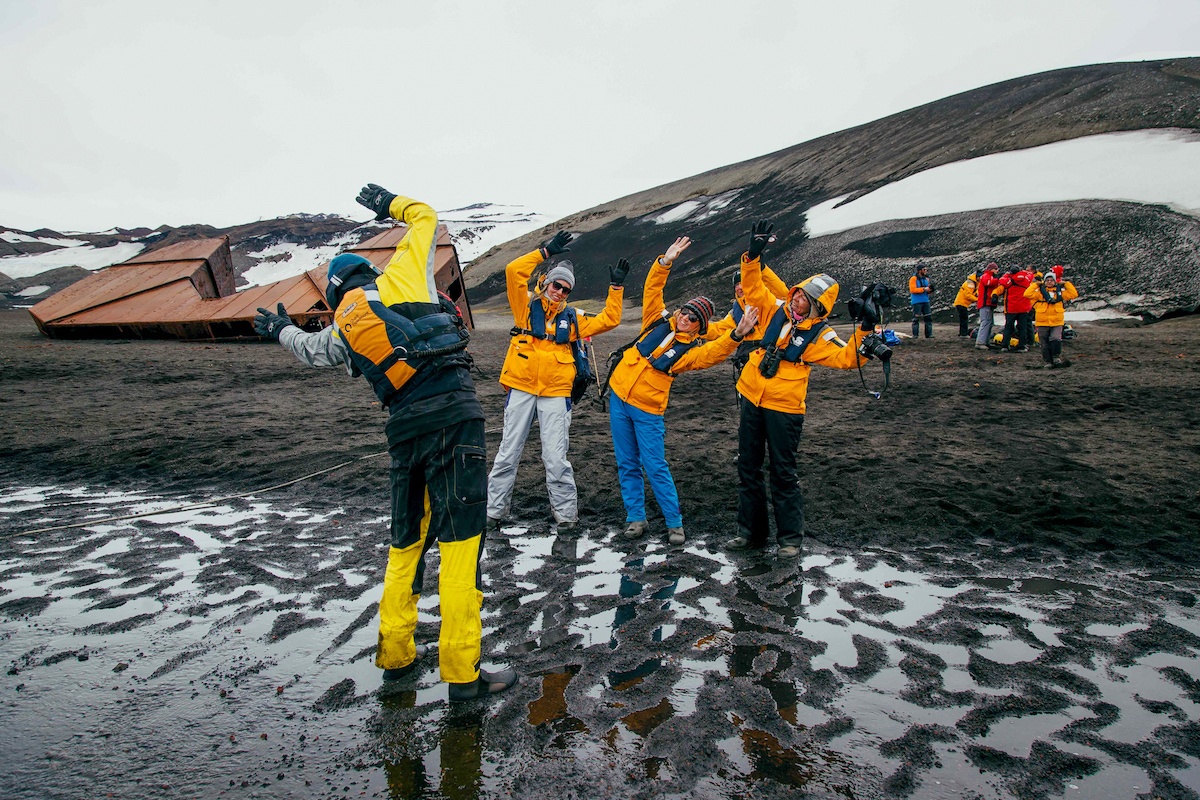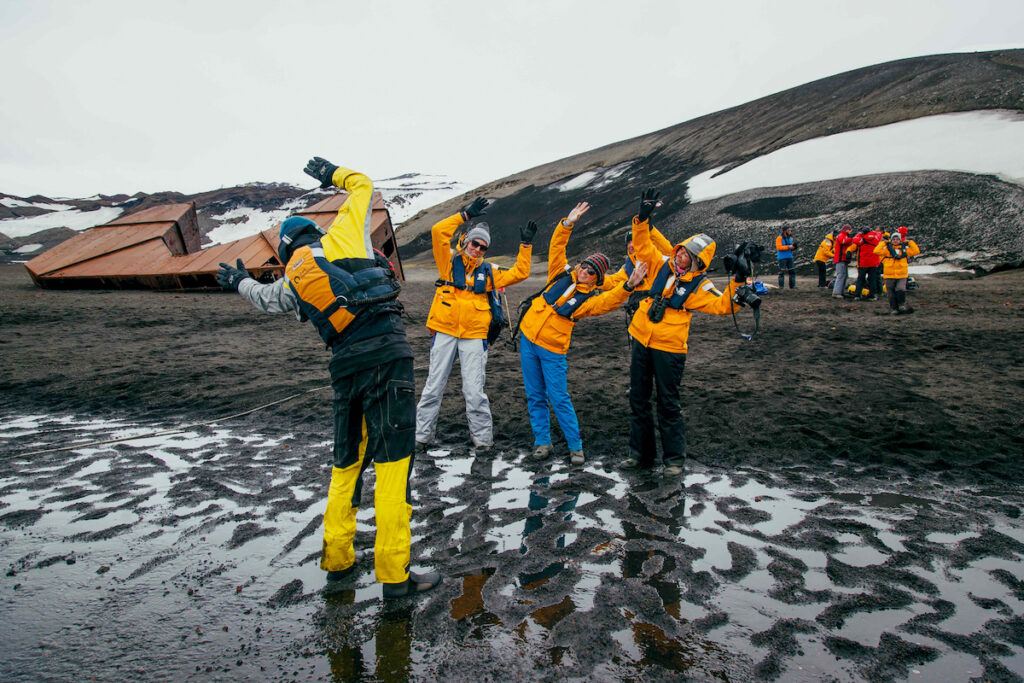 Feeling a little…wild? Wild Women Expeditions specializes in immersive adventure travel experiences, such as kayaking in the Canadian wilderness or hiking in the Himalayas. These expeditions allow solo female travelers to challenge themselves in awe-inspiring natural environments. Discover your inner wild woman and join a community of adventurous souls on a journey that will leave you feeling empowered and inspired.
Like me, you might feel overwhelmed by the sheer number of trips available through Wild Women Expeditions. On the destinations page, you'll see options all over the globe, so choosing just one might be tricky. There's even a trip to Antarctica, which is a rare find!
This one is for you if you're keen on diving deep into a new culture. Purposeful Nomad offers immersive travel experiences that combine adventure, culture, and social impact. You can explore vibrant markets in India, participate in community-based projects in Peru, and so much more. Purposeful Nomad also provides opportunities to volunteer during your trip, adding an extra layer of intention and meaning. You'll get to connect with a community of like-minded women seeking meaningful travel experiences, too.
I love the unique social impact model of Purposeful Nomad, and the upcoming trips look incredible. From the Ngorongoro Crater to the Galápagos Islands, there are plenty of options to choose from.
Offering curated group trips that celebrate the spirit of female empowerment and exploration, Girl's Guide to the World has some of the best solo travel groups and tours. From wine tasting in Italy to hiking in the Swiss Alps, its tours provide indulgent and exciting experiences for women, fostering connections and creating lifelong memories. Given its slogan ("Arrive as strangers, leave as friends"), you already know these trips will be fun. So embark on a journey of self-discovery with Girls' Guide to the World and let the world be your playground.
I love Girl's Guide to the World's emphasis on sisterhood and traveling in style. These trips are ideal if you're looking for something more luxurious and you want to treat yo'self. Some upcoming adventures are a Marie Antoinette–inspired trip to Paris and Versailles and a lively Scottish excursion.
***
When it comes to finding the best solo female travel groups and tours, the world truly is your oyster. Traveling completely alone is an incredible experience, but sometimes a girl needs to be in community with others while on the road.
Each group or tour brings its unique flair, catering to different travel styles and preferences. Whether you're looking for adrenaline-pumping adventures, cultural immersions, or personal growth, those listed here are designed to enhance your journey.
So, which one will you choose?