As many couples had to postpone their weddings due to the pandemic, their honeymoons also were delayed. If this was you, perhaps now you're finally starting to plan your special day and the honeymoon afterward. We're all about solo female travel here at BMTM, but who says we can't expand our horizons to happy couples looking for that perfect honeymoon spot?
(Sure, the following destinations are ideal for newlyweds, but they could be just as wonderful for any type of traveler. Yep, even solo ladies! It's all a matter of perspective and having an open mind.)
20. Bora Bora, French Polynesia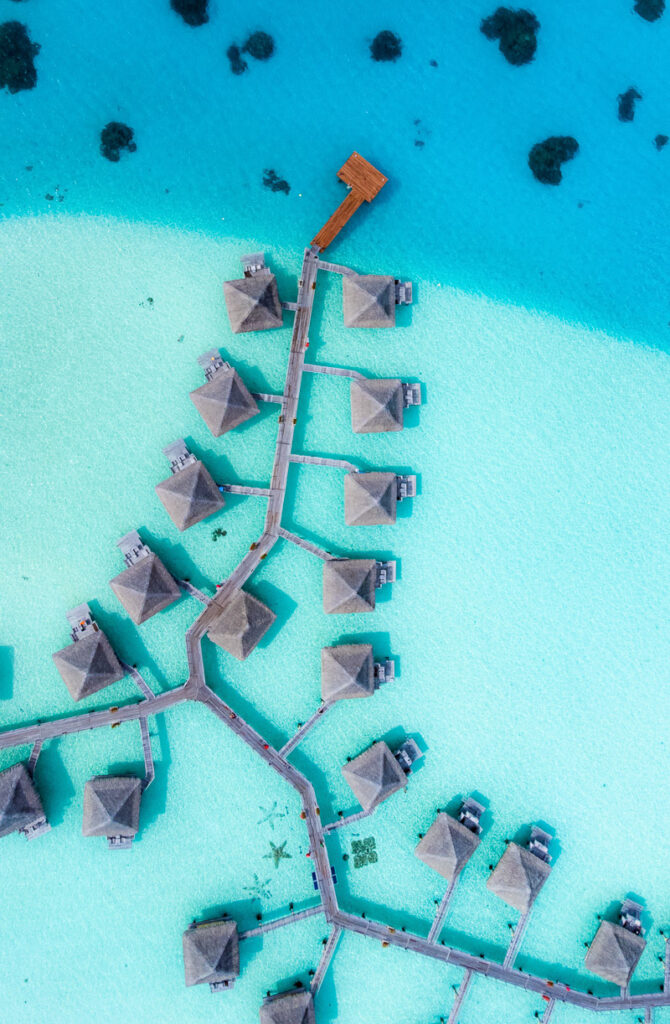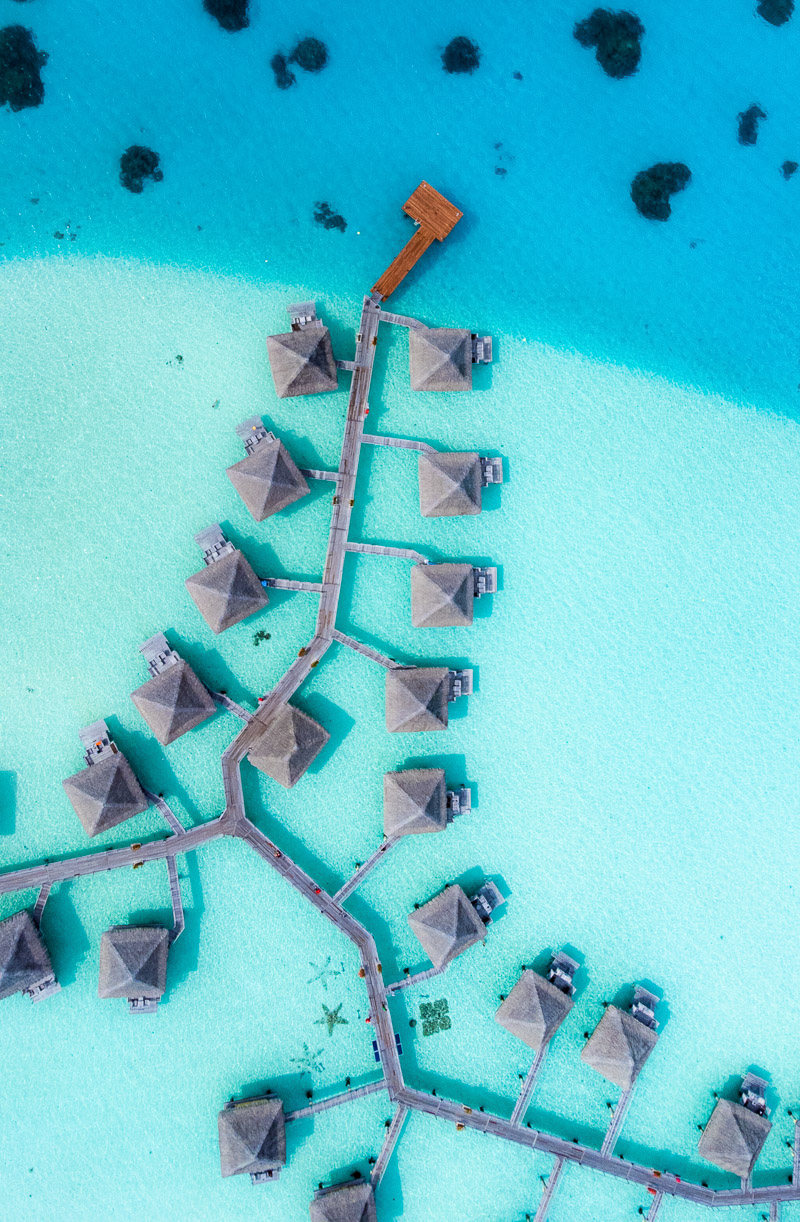 You've seen the amazing photos of the overwater bungalows and you probably can't imagine a more romantic place to stay. Bora Bora is one of the top honeymoon destinations in the world, and there plenty of reasons why. First, the glittering blue water calmly floating above pristine white sand is the thing of dreams. Second, there's wildlife galore in the sea: stingrays, sharks, turtles, and colorful fish can be found any time of year. Add the fact that you're only an eight-hour flight from California and you may have found the honeymoon of your dreams.
Bora Bora has a reputation for being pricey, but a little research and careful planning can save you a lot of money. Check out this price breakdown of Bora Bora for some ideas.
19. The Maldives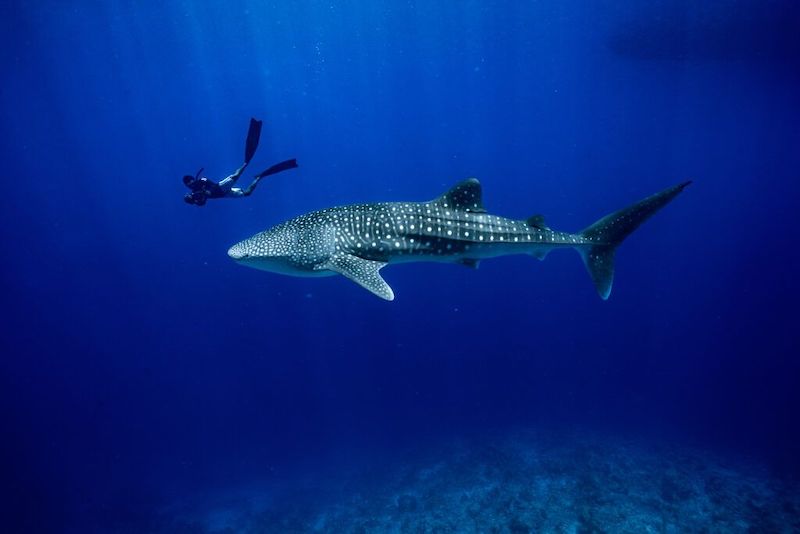 Bora Bora and the Maldives are often compared to each other in the honeymoon sphere. Both are breathtaking island destinations with overwater bungalows, but there are a few differences. One of them is the size and diversity of the Maldives, compared to the smaller island of Bora Bora. There are thousands of islands in the Maldives, making it ideal for a longer honeymoon, during which you'll have more time to explore.
Like other island destinations, a trip to the Maldives can cost a pretty penny, but there are plenty of ways to save money.
18. Staniel Cay, Bahamas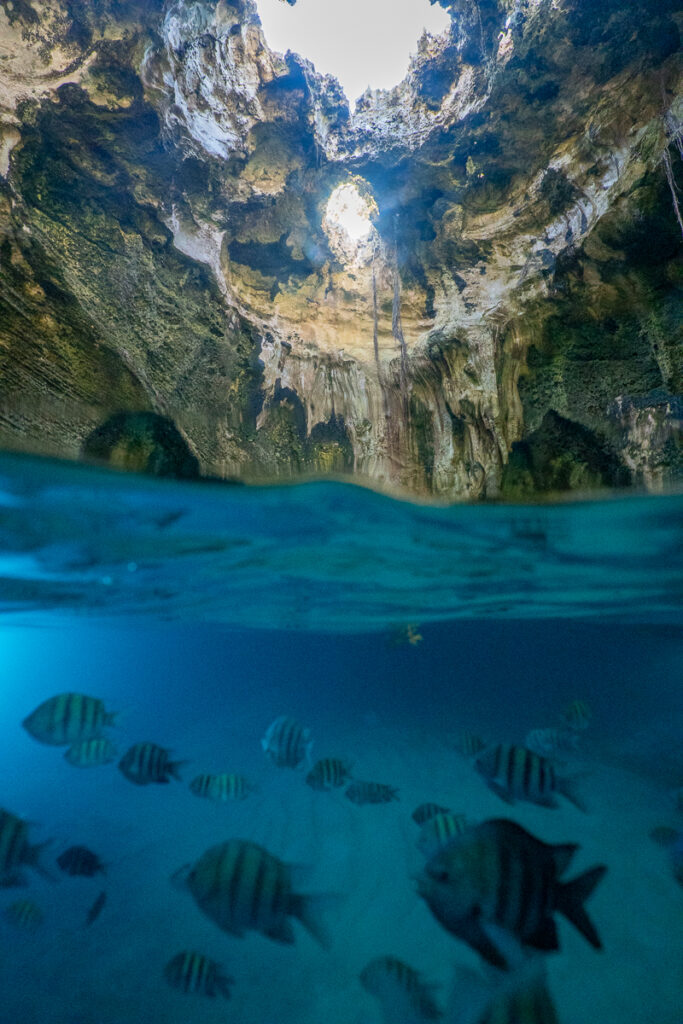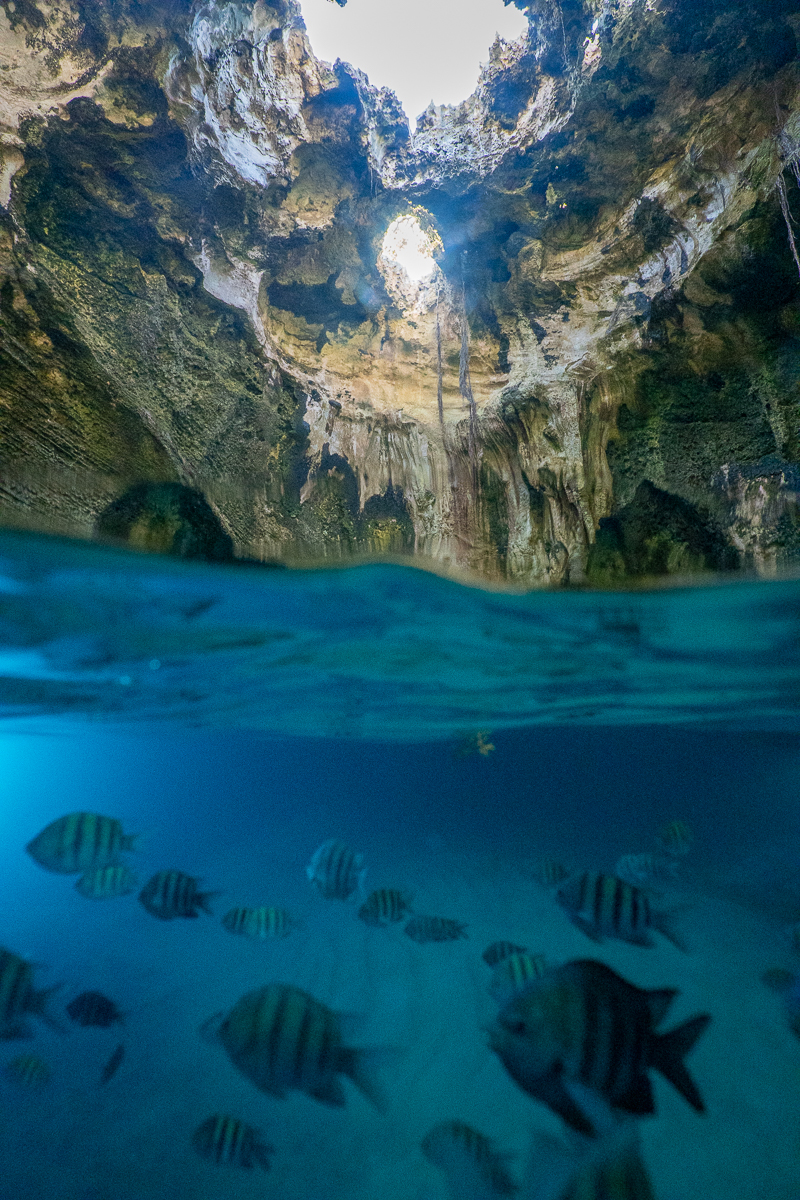 Quiet, wholesome, and absolutely gorgeous, Staniel Cay in the Bahamas is the ideal honeymoon spot for couples who want a unique beach destination. It has a population of just 120 people and is known for its sleepy vibe. If this sounds like paradise to you, consider it for your honeymoon!
One of the best things to do nearby is swim with pigs and nurse sharks. The beaches and grottos are also peaceful and uncrowded, making it the perfect place to connect with your partner.
17. Big Island, Hawaii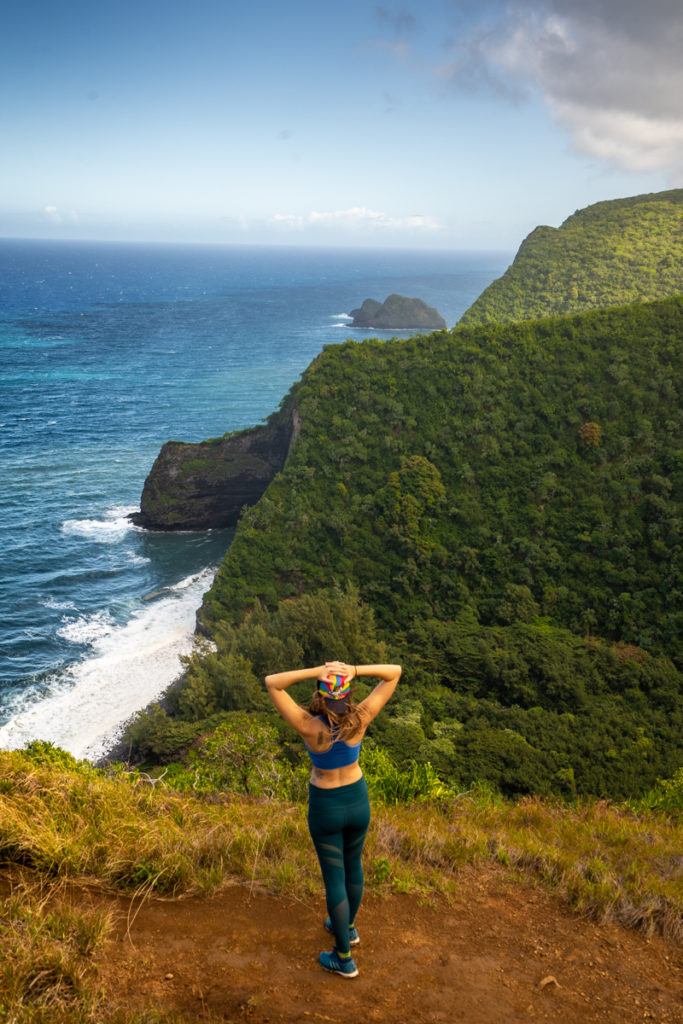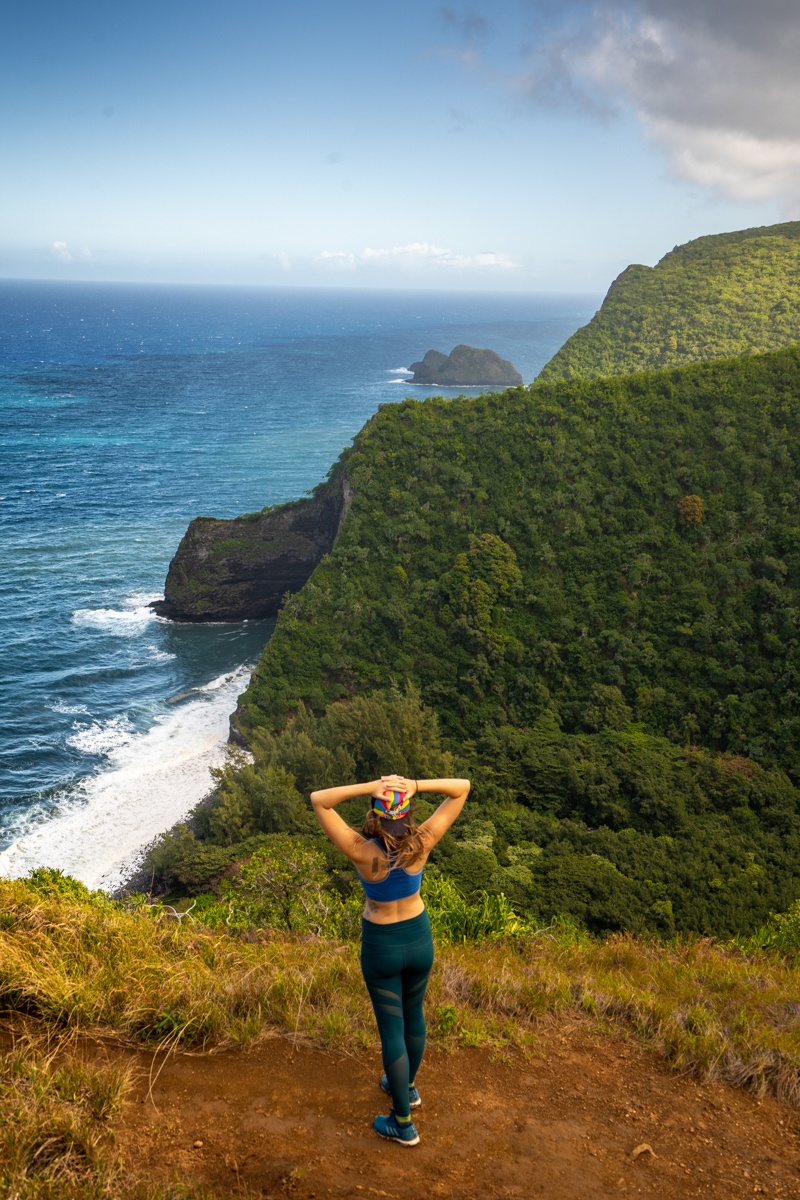 Adventurous travelers, rejoice! This is the honeymoon destination for you. The Big Island is the largest and most diverse of the Hawaiian Islands, boasting an active volcano, 10 of the world's 14 microclimates, and tons of unique wildlife.
There are so many things to do on the Big Island, including snorkeling, swimming with dolphins, hiking through Pu'uhonua O Hōnaunau National Historical Park, and visiting the beaches, among others. If connecting with your love is all about the adventures you can have together, this is an awesome place to do it.
16. Big Sur, California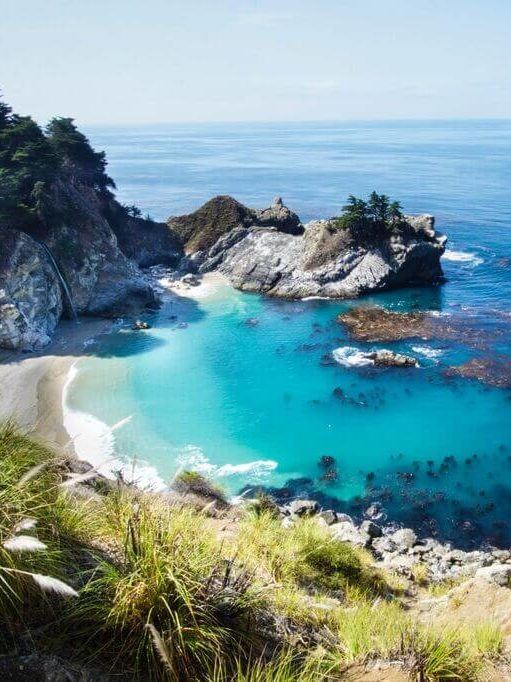 Whether you're a California native, living on the other side of the country, or visiting the US from somewhere else, Big Sur is sure to charm you. Nature-loving couples adore Big Sur because of its rugged coastline, lovely weather, secluded beaches (like Pfeiffer Beach, which has purple sand), and peaceful forests.
Rent a car and take a drive through Big Sur, making sure to stop along the way at McWay Falls in Julia Pfeiffer Burns State Park, Sand Dollar Beach, and Andrew Molera State Park. Go for a hike in the Santa Lucia Mountains at Garrapata State Park to take in the beauty of California.
15. Santorini, Greece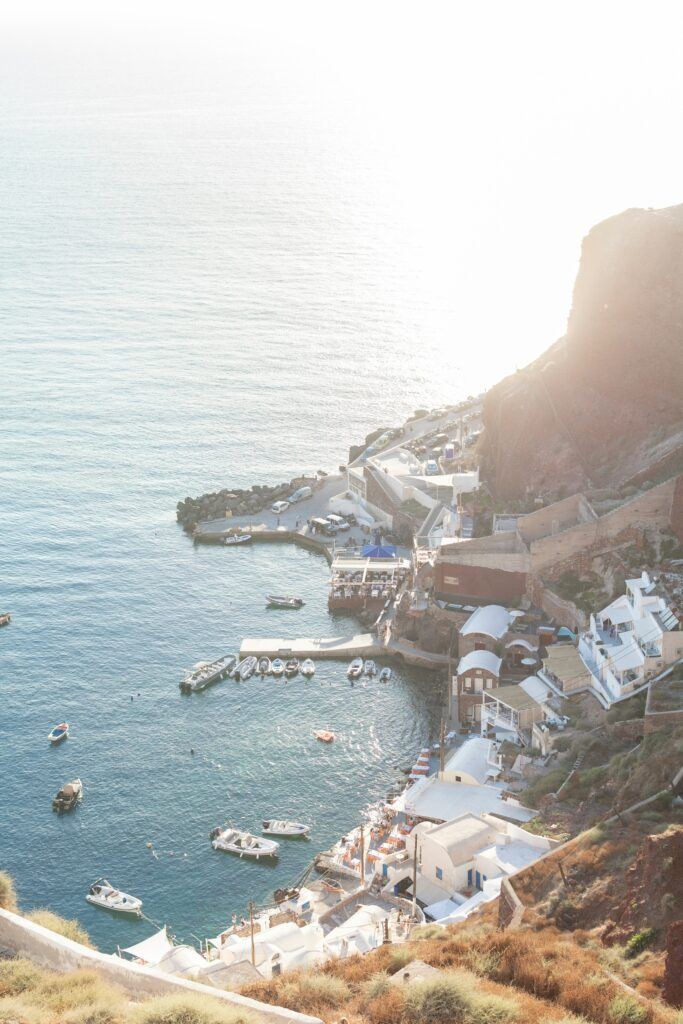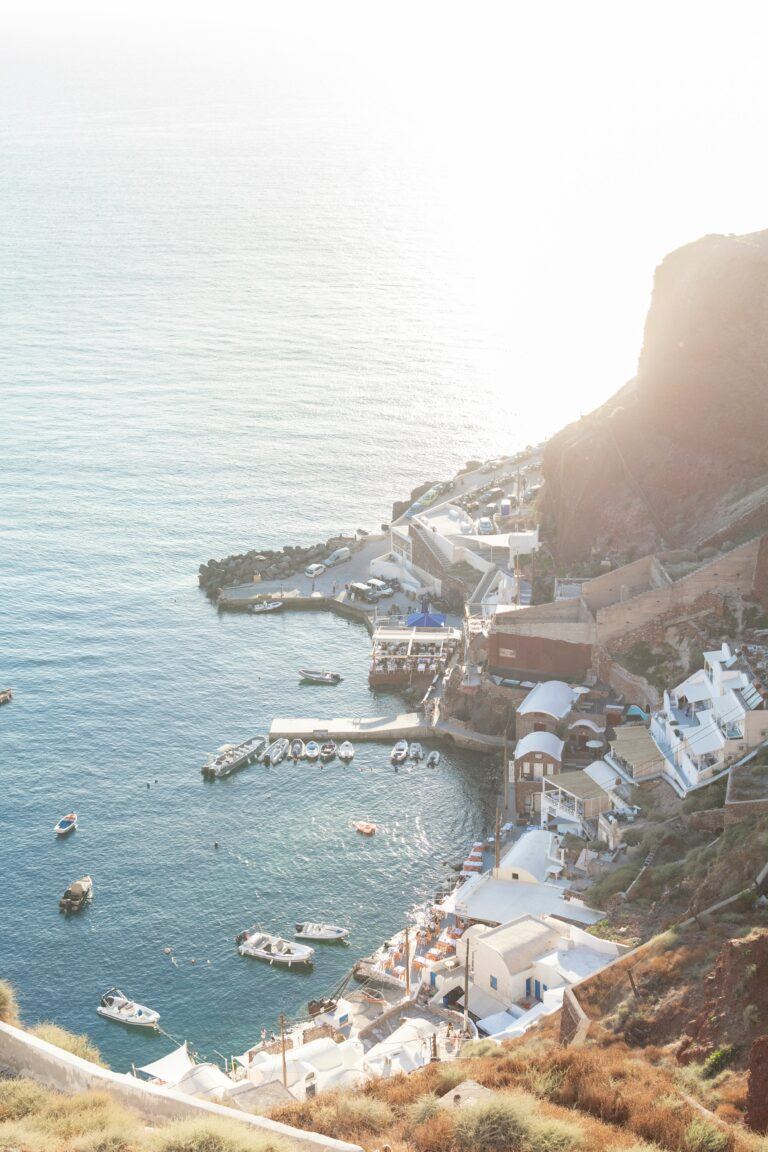 If photos of sunset at Santorini aren't enough to make your heart melt, imagine watching it in real life alongside your new spouse. While this has been a honeymooner's paradise for decades, it has recently seen an uptick in tourism. I mean, can you blame people for wanting to go there? It's absolutely breathtaking.
Besides catching an iconic sunset on this Greek island, you can't miss a hike up the volcano, a trip over to the Red Beach, or a sail around the islands. For more inspo, check out this Santorini guide.
14. Marrakech, Morocco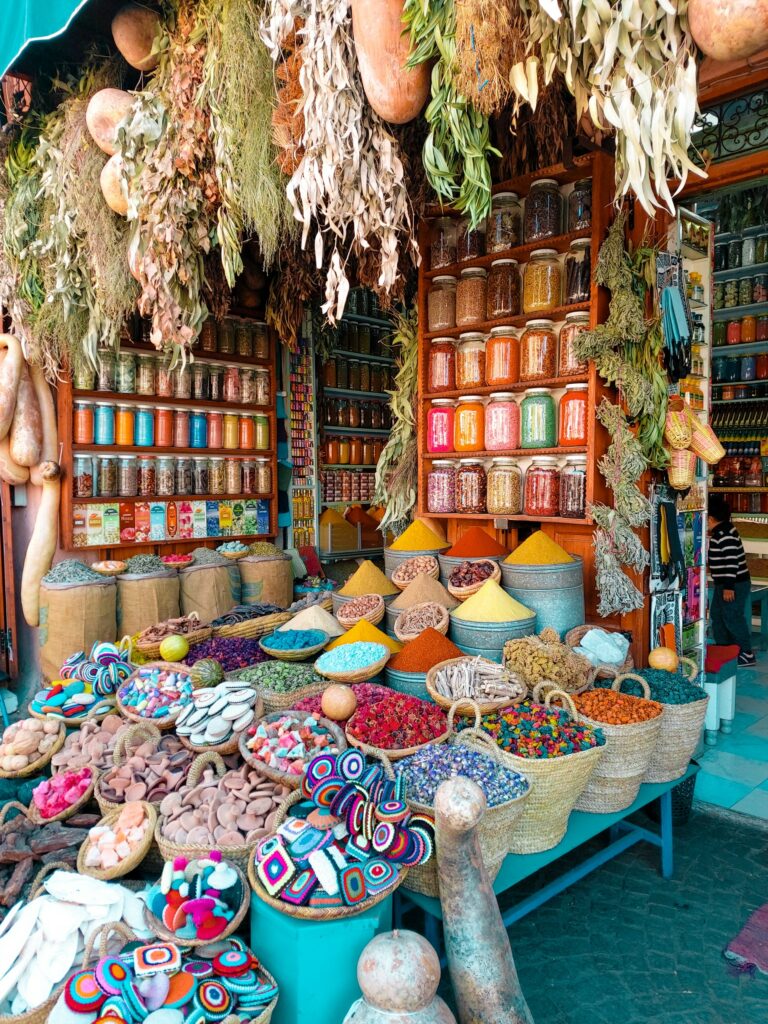 For couples who enjoy learning about different cultures, Marrakech is a wonderful place to explore. It's full of life and adventure, with surprises around every corner. As a longstanding hub for nomads, expats, and adventurers, Marrakech is one of the world's most vibrant melting pots.
While some places on this list are great for dipping your toes in the sand, sitting back and sipping cocktails, or enjoying a luxury stay, Marrakech offers something different. It's a bit more rugged and exciting, with bustling markets, expansive desert landscapes outside the city, and some of Morocco's best gastronomy.
13. Mauritius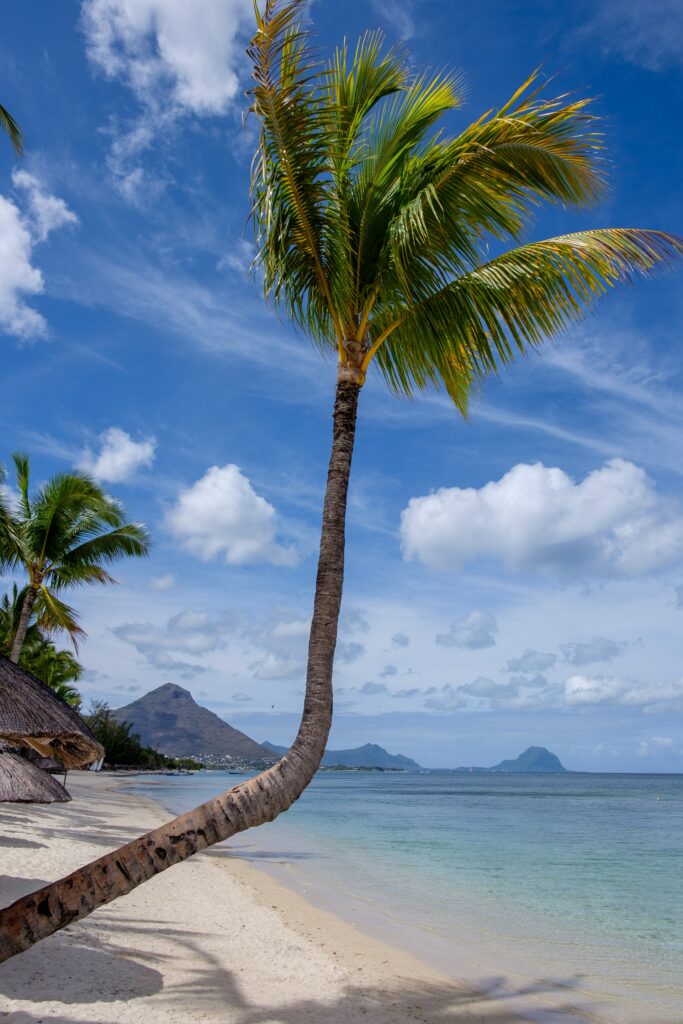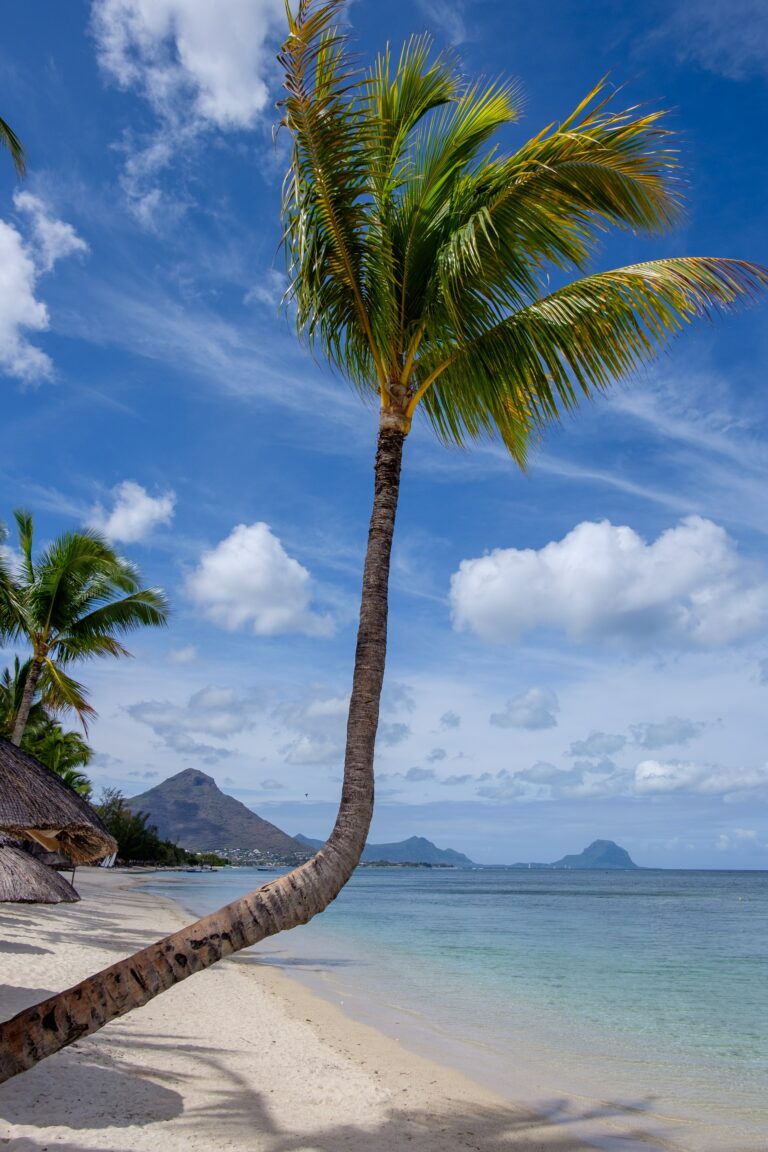 A small island country in the Indian Ocean, many travelers haven't even heard of Mauritius, let alone considered honeymooning there. This makes it ideal for couples who love an off-the-beaten-path destination full of adventure.
The landscape in Mauritius is diverse: rugged mountains surrounded by rolling fields of sugarcane matched with pristine beaches below. It's a true island paradise if I've ever seen one. There's also plenty to do on the island, including spotting rare birds at Île aux Aigrettes nature sanctuary, hiking through the picturesque Nicolière Reserve, or hanging out in Port Louis.
12. Cape Town, South Africa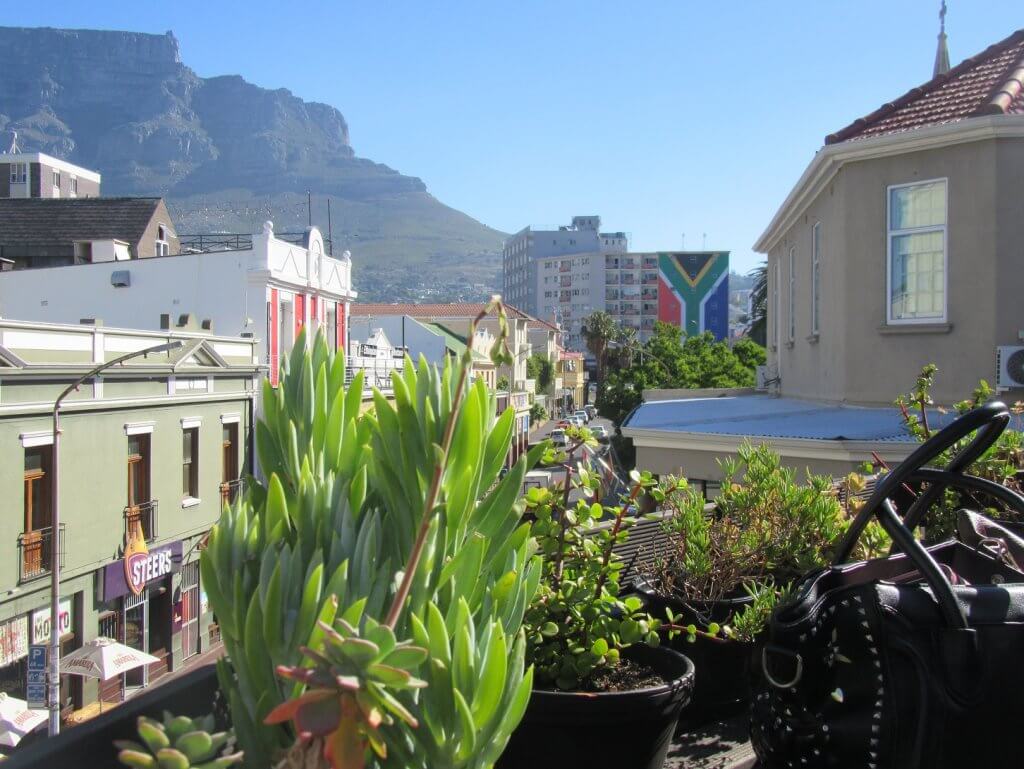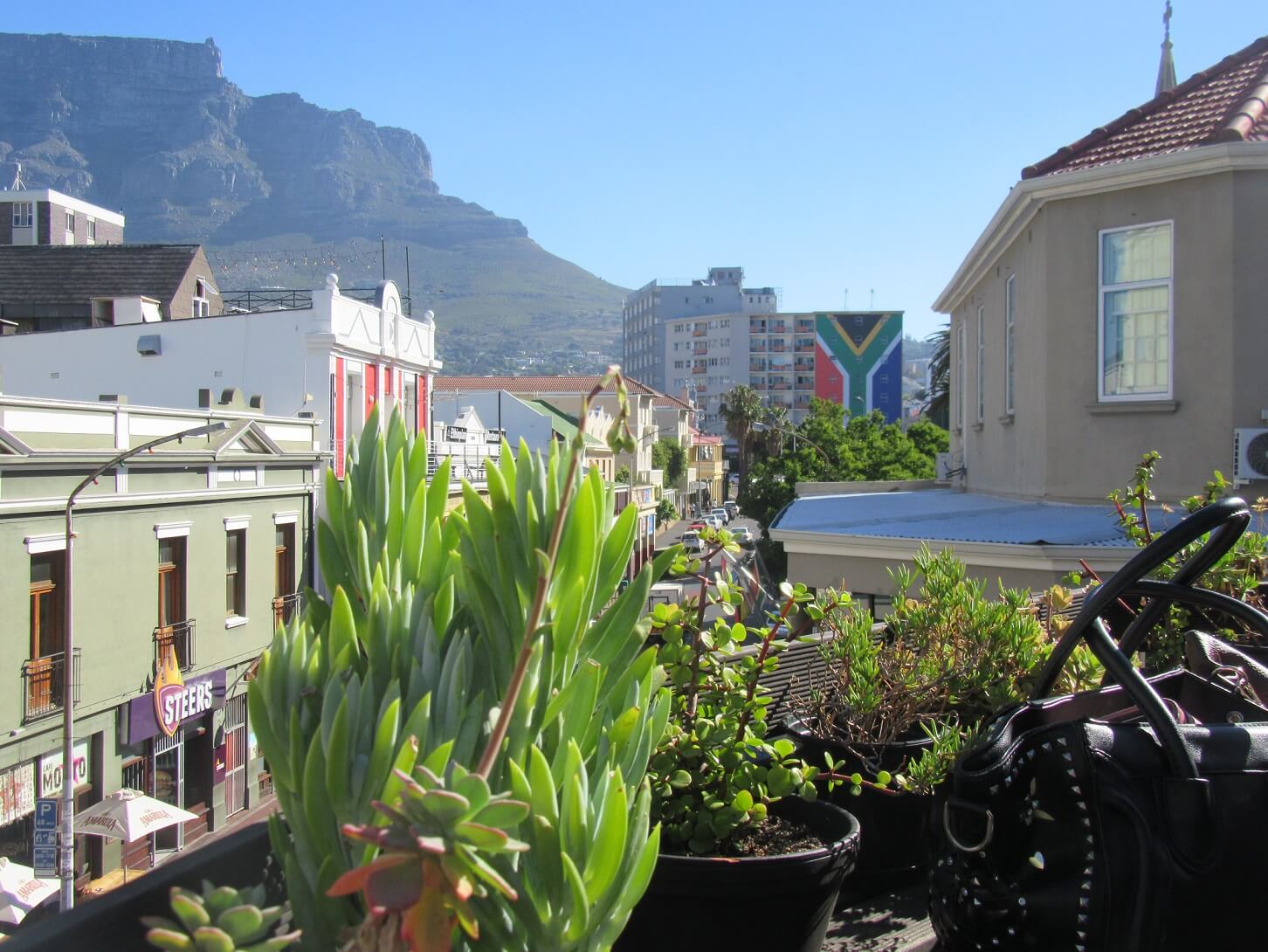 Visiting Cape Town for your honeymoon is a pretty big flex. Not only is it one of Africa's most impressive cities, but it's not a place that many honeymooners think to go to. So how ideal is it really for newlyweds?
For starters, it's surprisingly affordable once you get there, though if you want to splurge, Ellerman House is one of the most impressive 5-star hotels I've stayed in! Moreover, Cape Town is also known for its outstanding cultural diversity and richness. It's a hub for artists, which you'll see in the gigantic murals everywhere. You'll also notice a blend of African, Dutch, Indian, and other cultures in everything from the city's gastronomy to its music.
And there is plenty to do — from hiking Table Mountain to relishing the beauty of Clifton 4th Beach to tasting the city's amazing food, you'll definitely be busy soaking in everything. For the ultimate Cape Town experience, grab your new spouse and head to Boulder's Beach to see the fluffy penguins. You won't regret it.
11. Praia do Tofo, Mozambique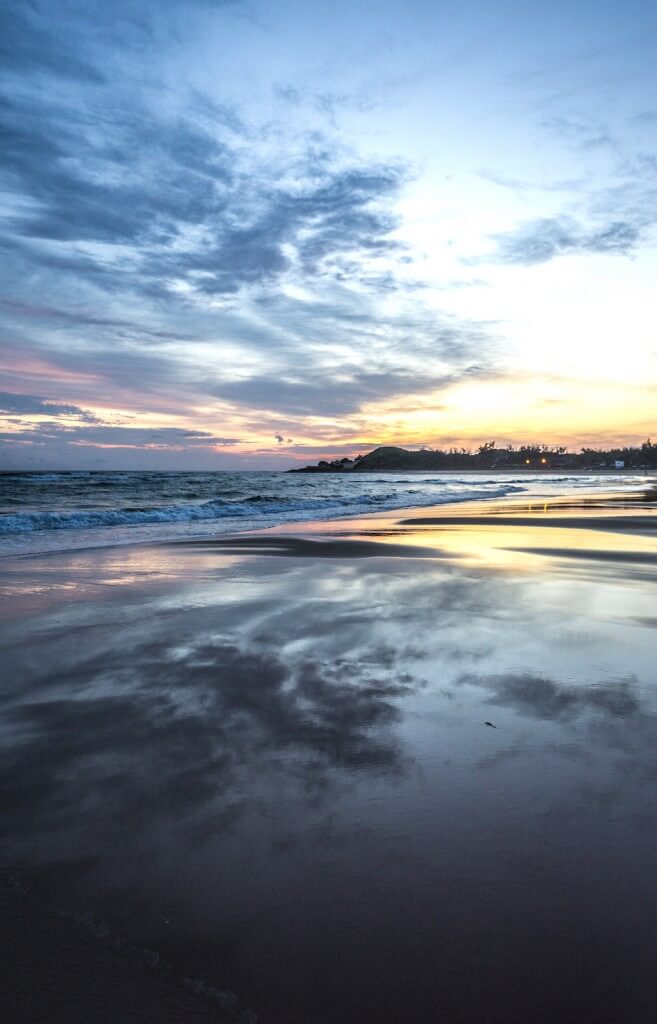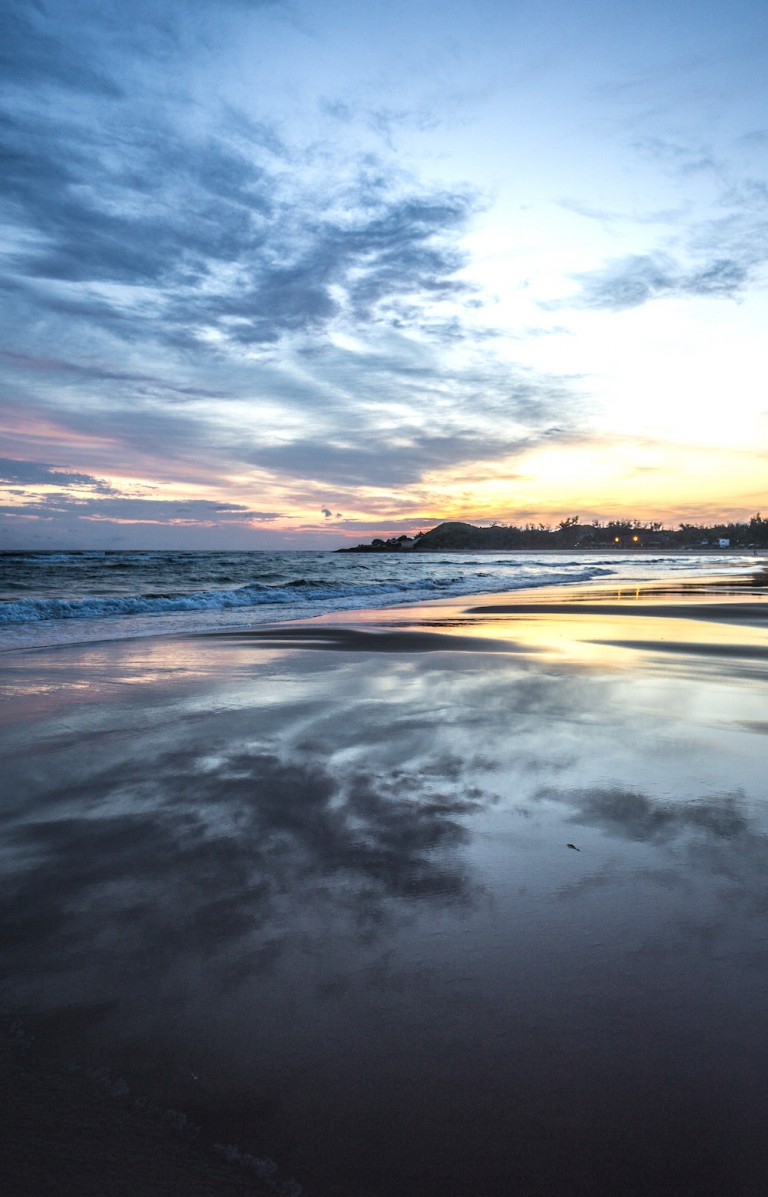 Sometimes I sit back and think, "Why are people still missing out on Mozambican beaches?" and then I remember that not everybody got to spend two years there in the Peace Corps like I did.
And of all the beaches I have been to in Mozambique, Tofo is by far my favorite one. It's definitely off the beaten path and not as easy to get to, but newlyweds who enjoy connecting with locals will have a blast there. Plus, the beach is gorgeous and the diving is world-class.
Sure, there aren't many travelers willing to go all the way to Mozambique for their honeymoon, but I would venture that there are some. If this is you, do it! You'll find incredibly generous and kind people, jaw-dropping scenery, and tons of wildlife.
10. Granada, Spain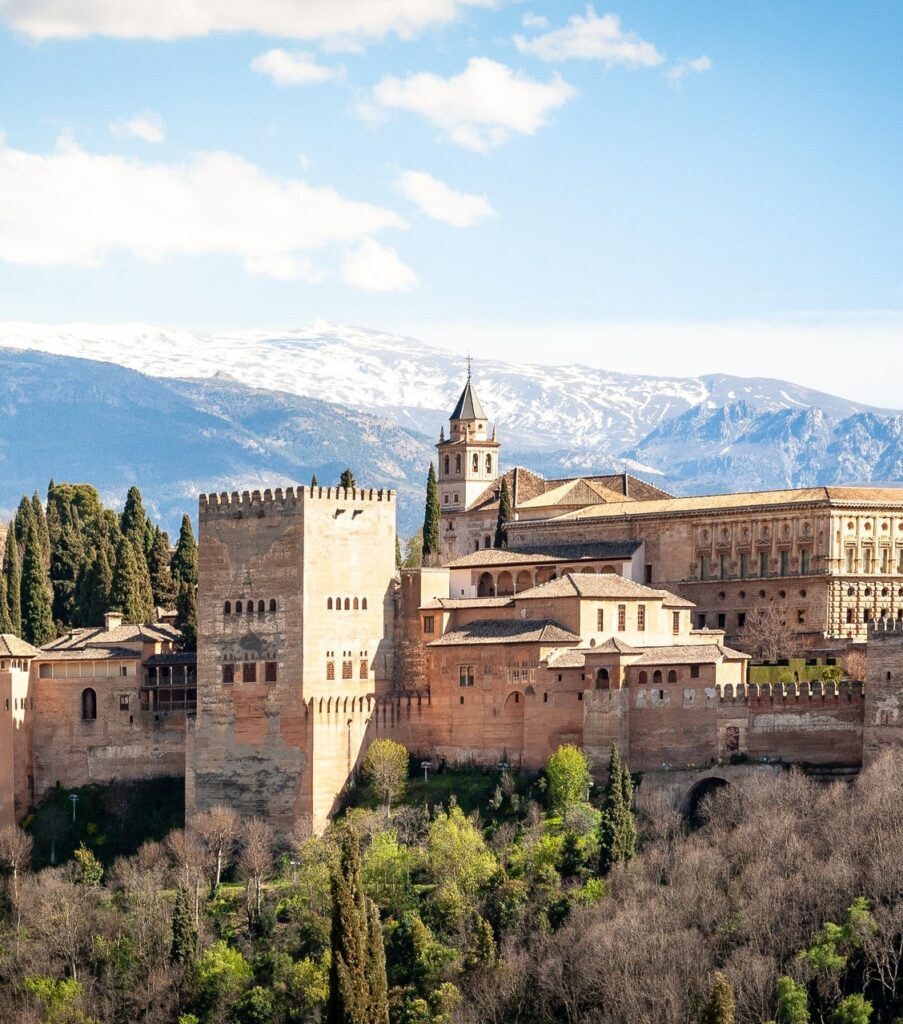 Full of history and culture, Granada has an enchanting atmosphere perfectly suited for a honeymoon. It's known for its Moorish architecture (including, of course, the noteworthy Alhambra Palace) and the beautiful backdrop of the Sierra Nevada Mountains (yep, same name as those in California).
Stroll through the historic town center with your love, tour the charming buildings, or catch a flamenco show — Granada has one of Spain's most robust flamenco scenes, which really ups the ante on the romance factor.
9. Nice, France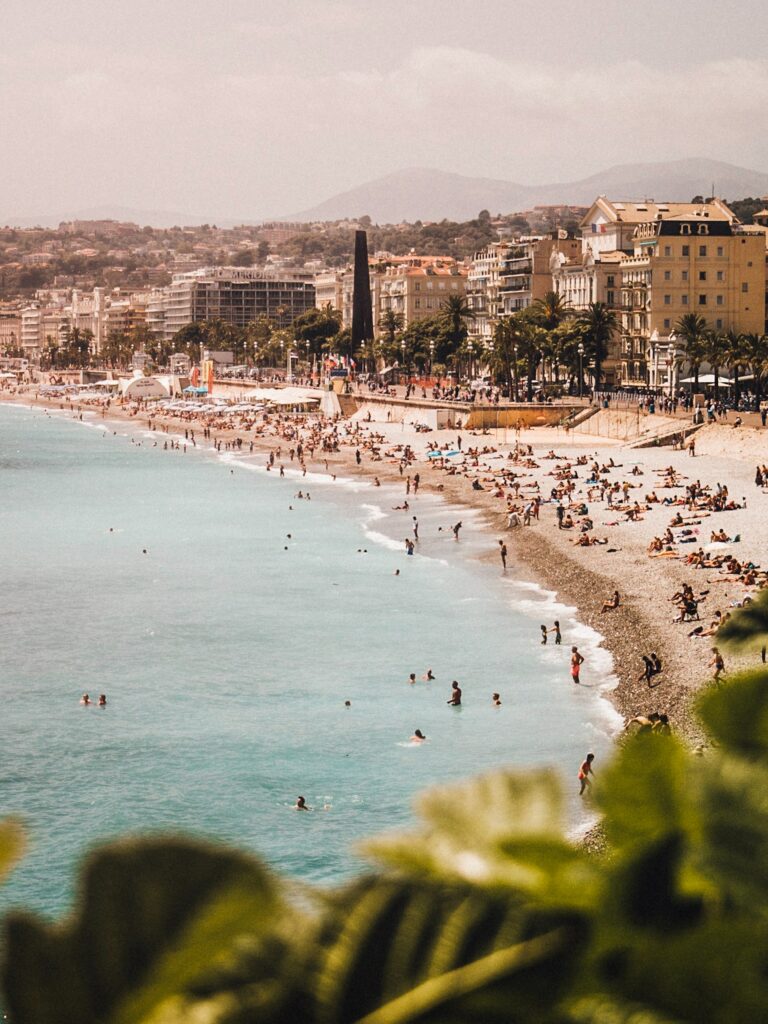 Imagine skipping through fields of lavender with your new spouse, sipping French wine and snacking on the most flavorful cheeses and fruits you've ever tried. If that sounds like a dream come true to you, consider heading to Nice for your honeymoon.
Nice is known for its impeccable climate, fine cuisine, seaside views, and glamorous residents. The place is practically dripping with romance. After all, it's been a heavily sought-after honeymoon haven for decades. Since Nice is so popular, especially in the summertime, make sure to book your special trip at least six months in advance.
8. Lake Como, Italy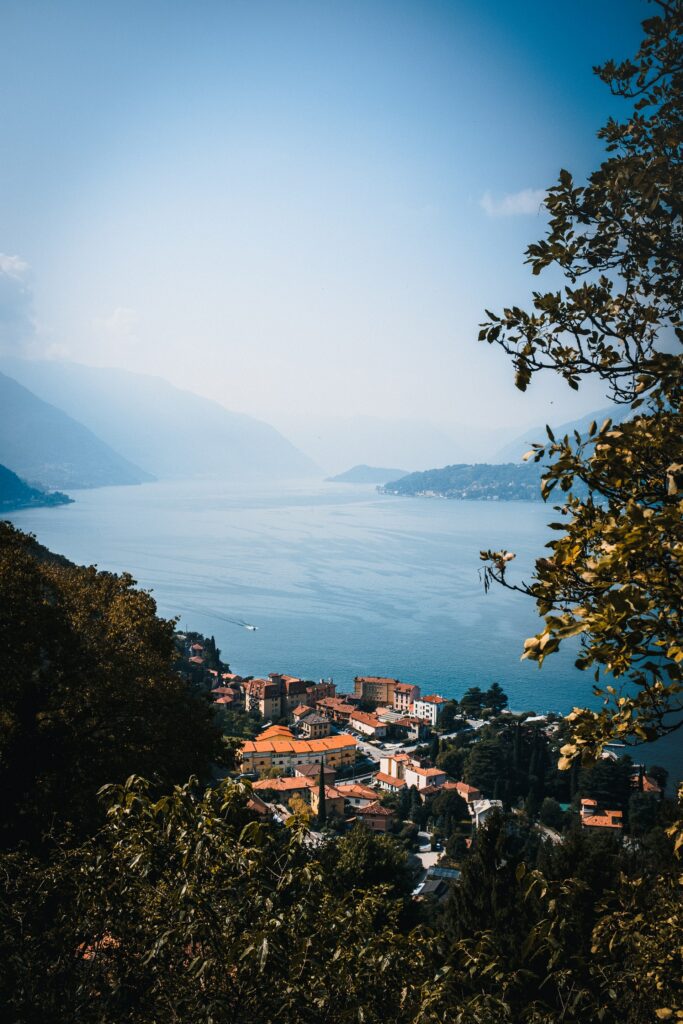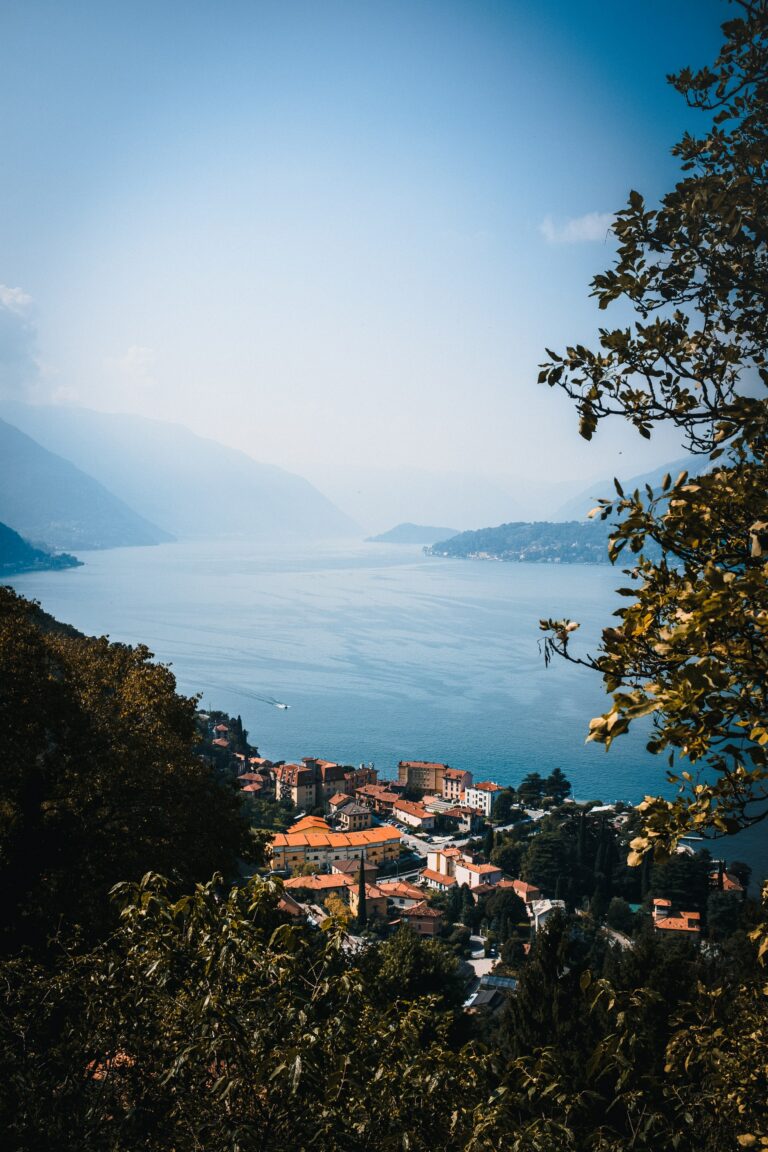 Narrow, winding roads through charming Italian towns with stunning alpine lake views characterize the Lake Como area perfectly. Long beloved by Italians and foreigners alike, Lake Como is easily one of the most beautiful places in all of Europe, let alone Italy.
What makes Lake Como especially romantic are the gorgeous overlooks of the lake, with the iconic burnt-orange roofs below and mountain peaks all around. Imagine seeing those views with your partner on a wine tasting. Does it get any more romantic than that?
7. Dubrovnik, Croatia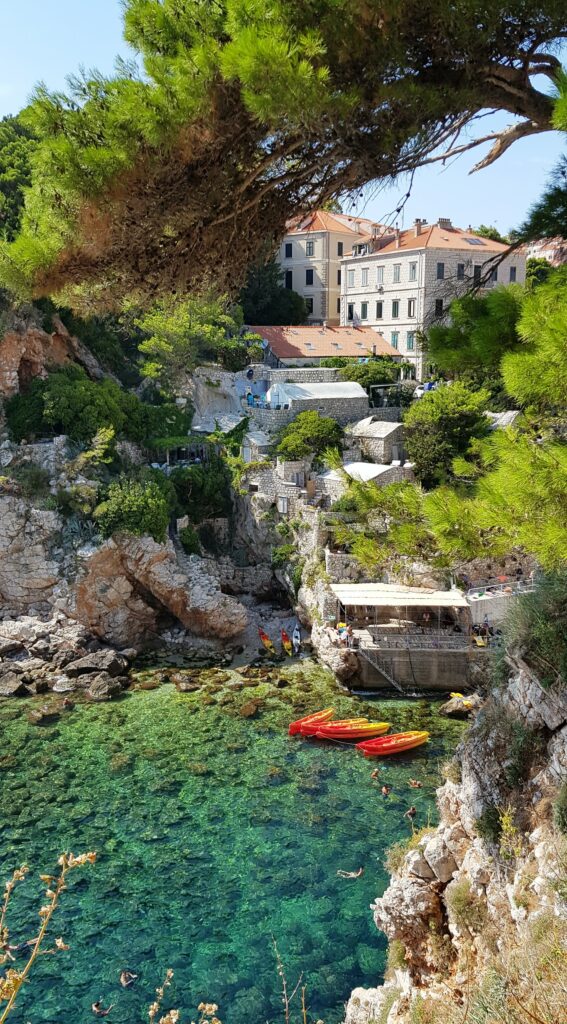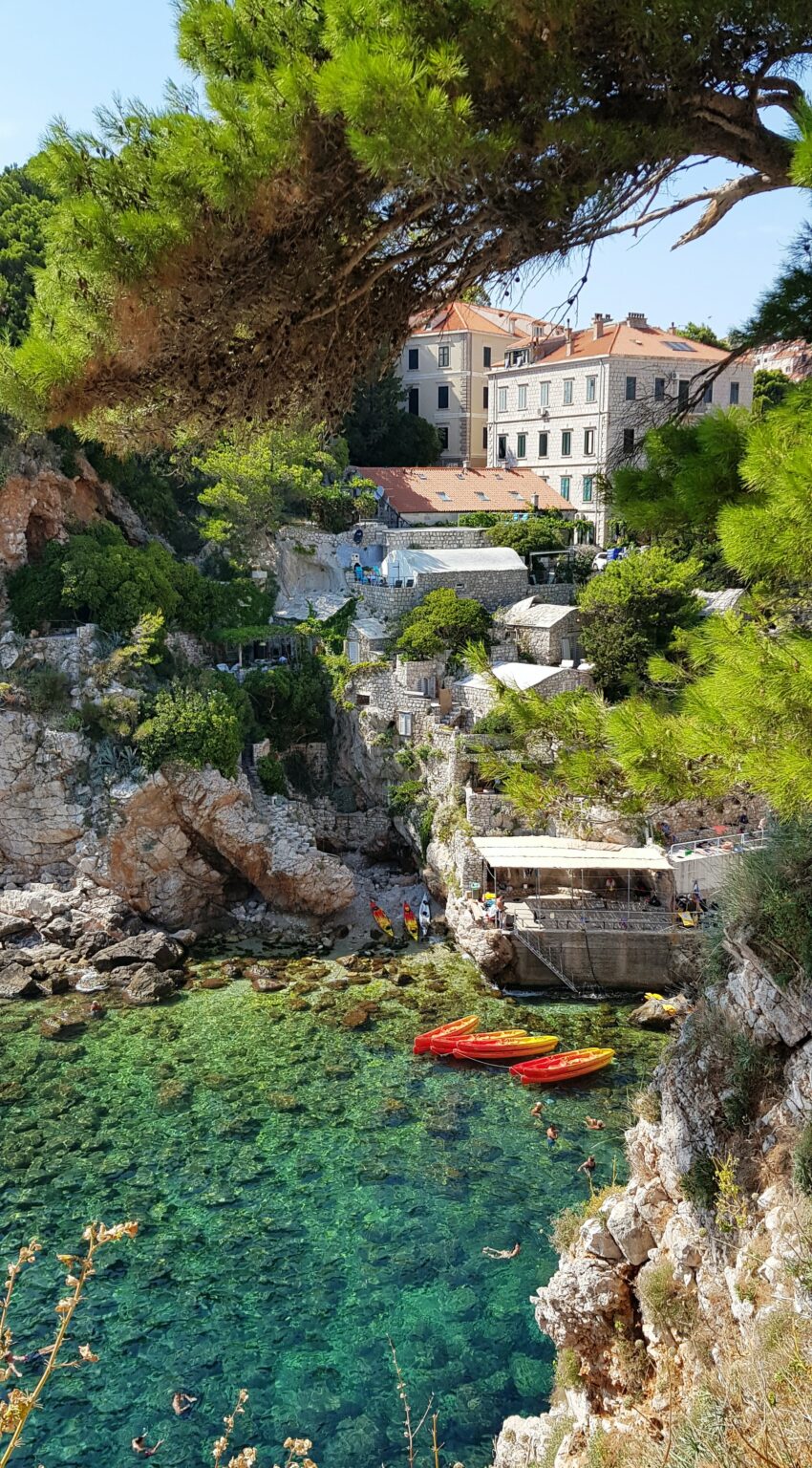 I have a feeling that Croatia is going to be the next big honeymoon destination very soon. Perched on the crystalline Adriatic Sea, Dubrovnik offers a seaside destination unlike any other. Rocky cliffs topped with buildings that have a timeless charm give it its European essence.
Between the stunning beaches, quintessential cobblestone streets, and beautiful weather, Dubrovnik is sure to capture your heart and make you and your partner fall in love all over again. If you have enough time to explore the natural beauty surrounding Dubrovnik, consider this day trip to see the Kravica waterfalls!
6. Iceland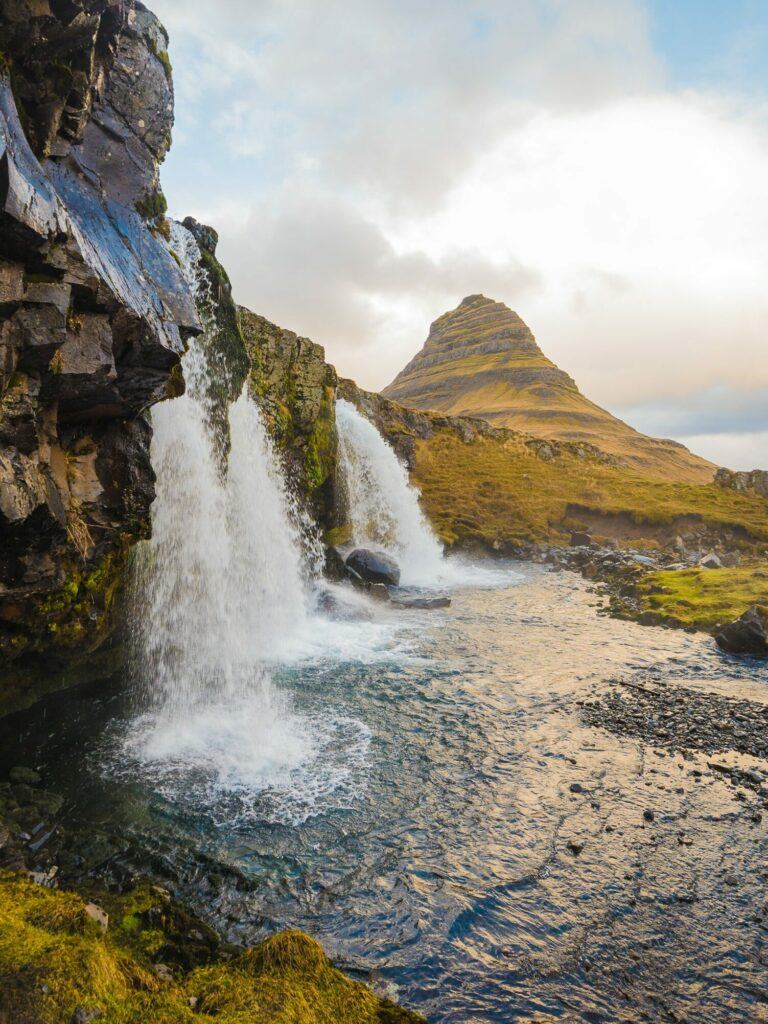 Iceland is full of adventure for honeymooners who love getting out into nature. Rent a car with your love and embark on an action-packed journey along the Golden Circle, Ring Road, or both! There's plenty to do and see in Iceland, especially along those two routes.
You could also pamper one another at the Blue Lagoon, hike to a waterfall, or look for the Northern Lights in the evening. What better way to remember your special trip than by having the adventure of a lifetime?
5. Patagonia, Chile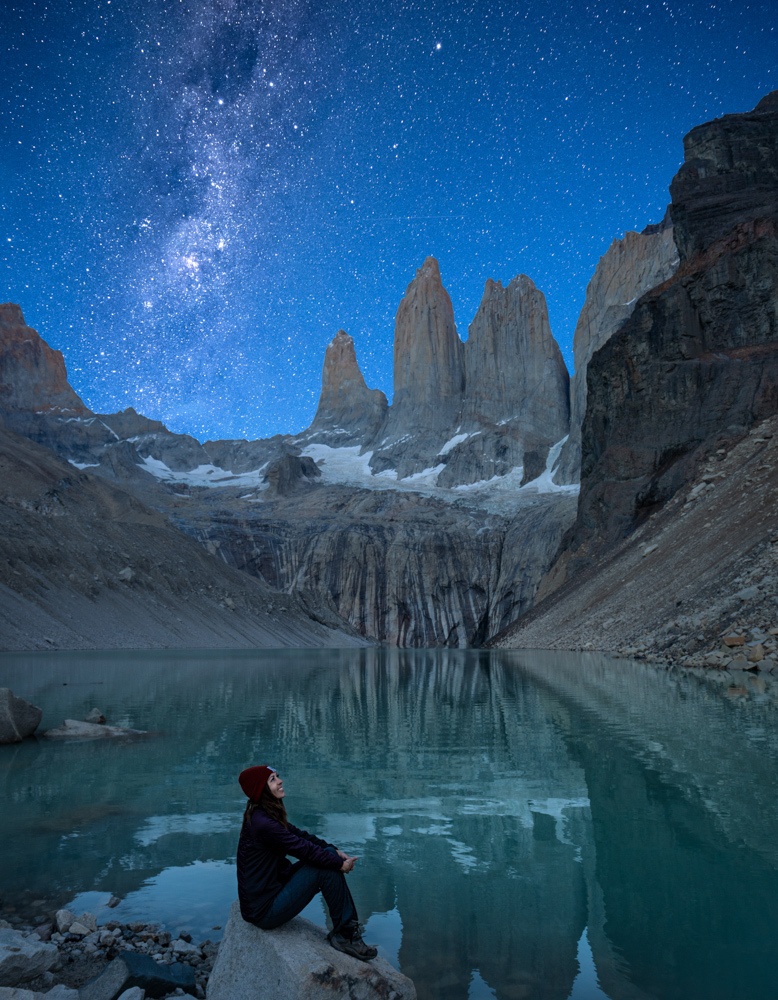 Perhaps you would go to the ends of the earth for your partner, but why not go there together? Patagonia is about as close as you can get to the end of the earth, as it's the southernmost tip of South America. It's probably on every adventurer's bucket list because of its rugged landscapes and otherworldly nature.
December to February is the ideal time to visit, because it's summertime in the Southern Hemisphere and the best places to visit in Patagonia will be accessible, unlike in winter. Take in the glacial fjords and Torres del Paine National Park's scenic views, unique wildlife, and star-filled night skies.
4. Cartagena, Colombia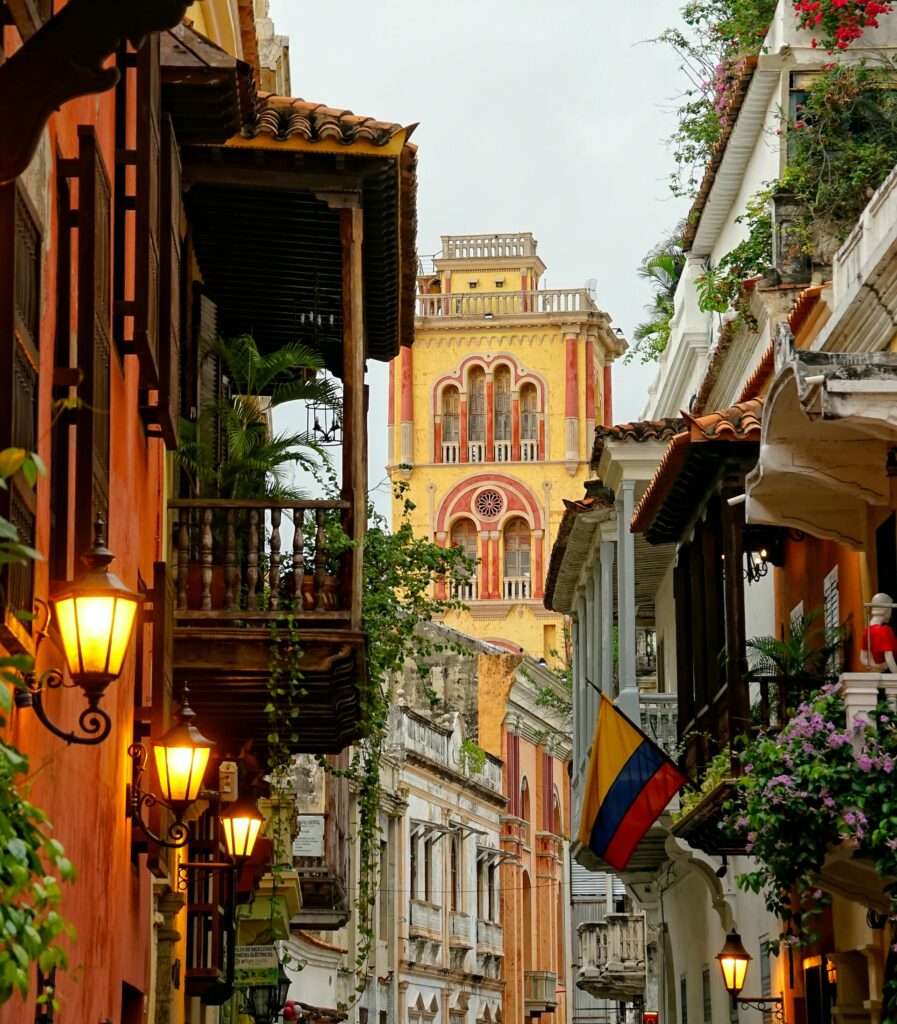 Cartagena is one of Colombia's most vibrant cities and showcases the country's proud Afro-Colombian culture. It's the perfect honeymoon spot for couples who love to dance, hang out with locals, and fully immerse themselves in the culture of a new place. There's no hiding from Cartagena's lively atmosphere, and you'll probably find yourself in more than one impromptu dance party in the street here.
This coastal city is also known for its beautiful beaches in and around town. Hang out at Cartagena's Playa Blanca or venture to a nearby island. You'll find calm, clear, shallow waters to wade into, where you can peek at all the colorful fish and marine life.
3. Mazunte, Mexico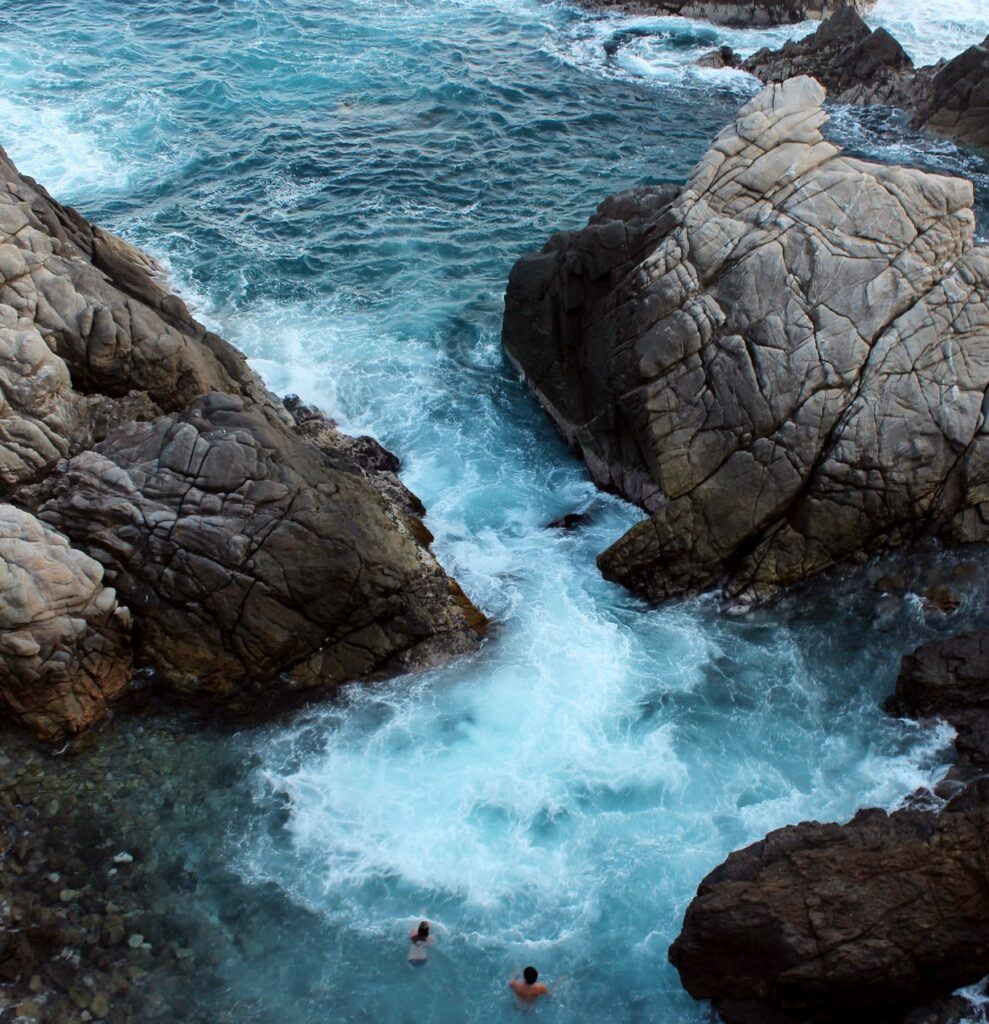 Mazunte is one of the most underrated beaches in Mexico and still hasn't caught on nearly as much as the more popular beach destinations there. This one on Oaxaca's coast is a hippie haven and has a chill, earthy vibe. You'll find bungalows nestled in the rocky hills above sandy shores and surfers riding waves in the distance.
One of the things that make Mazunte extra romantic is all the secret alcoves, like the "jacuzzi" in the picture above, a swimming hole that you can hike to near the best sunset spot, Punta Cometa. The town itself is quiet, with plenty of yoga studios, vegan and vegetarian restaurants, and people selling handmade trinkets.
2. Cusco, Peru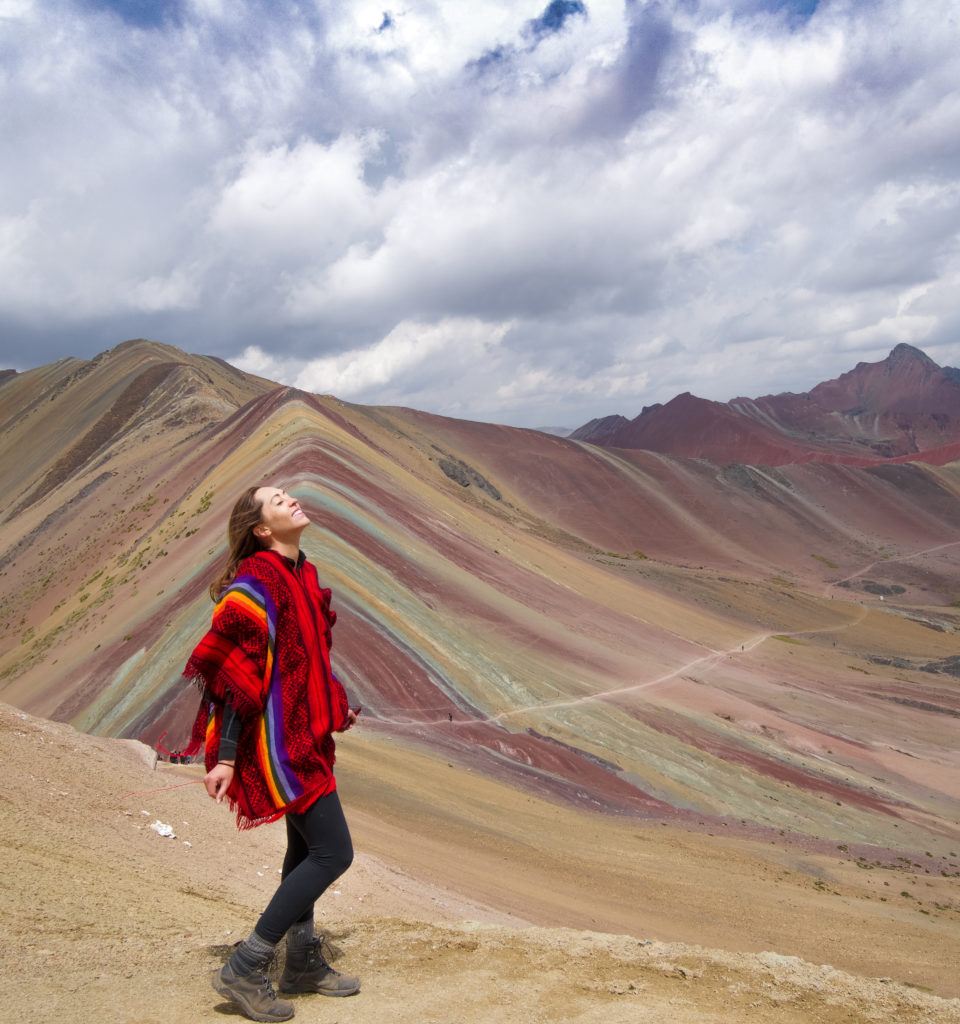 As the main launching point for the extraordinary Machu Picchu, Cusco is the perfect destination for couples who are enthusiastic about learning about new cultures. Not only can you embark on an incredible journey to the world-famous ruins, but there are a wealth of day trips: to Rainbow Mountain, Sacred Valley, Moray Terraces, and the Salt Mines.
Even if you stay in Cusco, you'll find plenty of things to do. The city is full of museums, like the Choco Museo, where you can learn about how chocolate is made while sampling different sweets. Peru is also a world gastronomic capital, with an impressive culinary scene that you'll love exploring with your partner.
1. Kyoto, Japan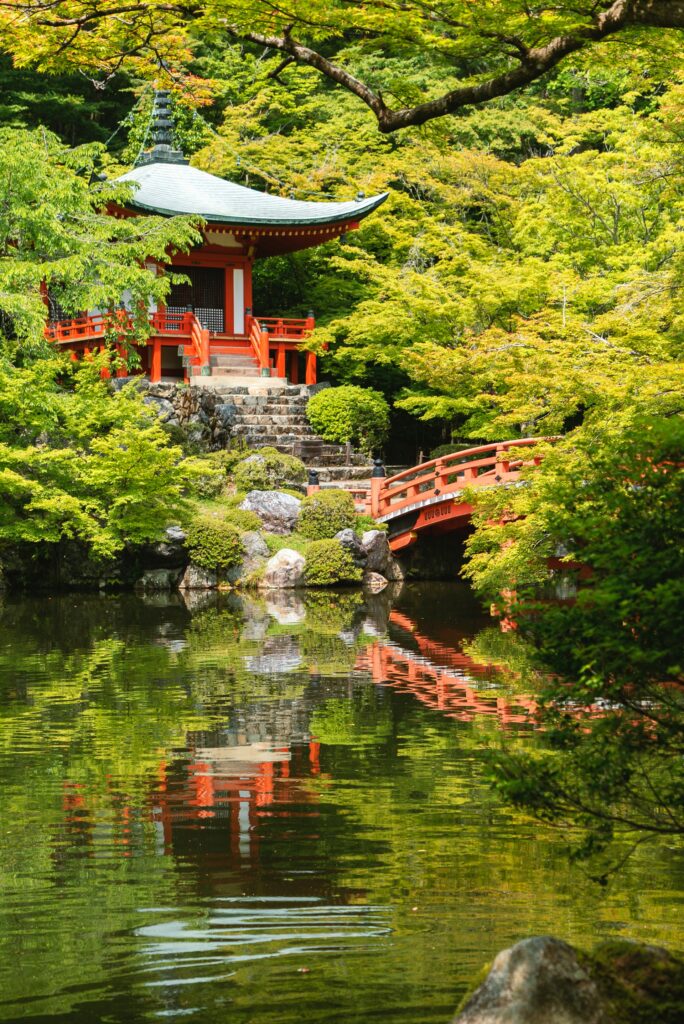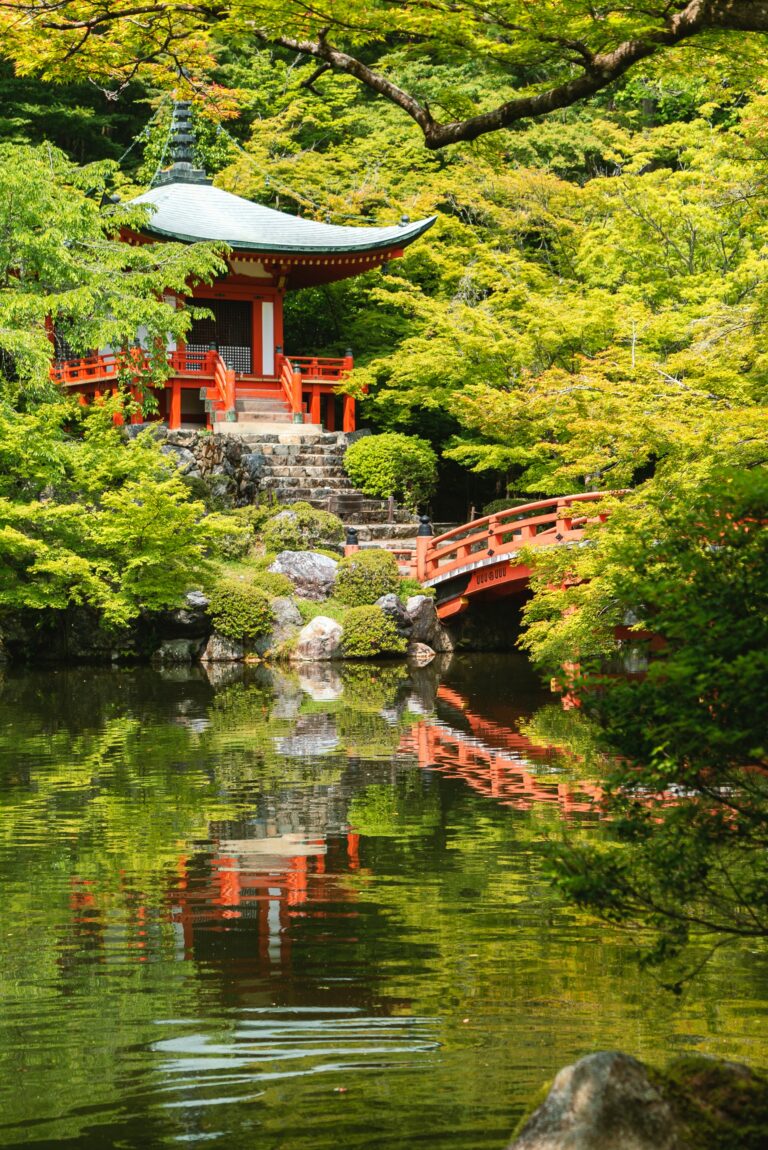 Considering how far away Japan is for American travelers, choosing Kyoto as a honeymoon destination is a big commitment. However, this serene city is sure to capture your hearts and leave you with enchanting memories for years to come. Fall and spring are the best seasons to visit, because both have spectacular colors: pink springtime cherry blossoms and orange to red autumn leaves.
Explore the Kiyomizu Temple or walk along the Kamo River for a romantic afternoon, or participate in a traditional tea ceremony to catch a glimpse of authentic Japanese culture. Kyoto is also known for its fantastic food, which you can savor with your favorite person.
Pin me for later: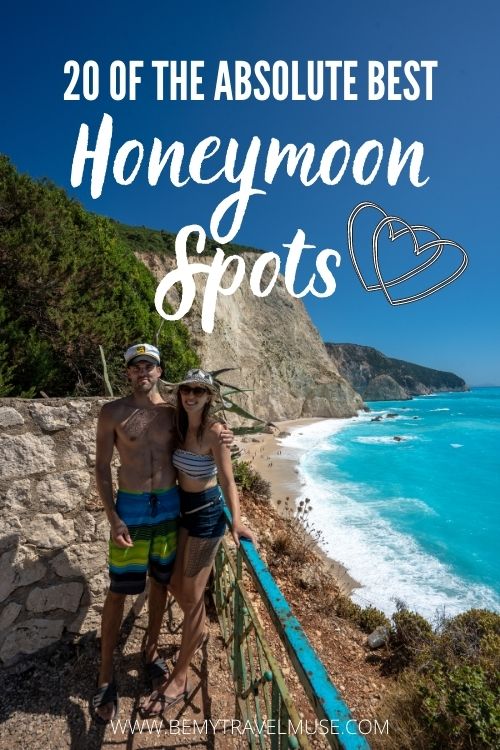 Now that you have plenty of inspiration for planning your perfect honeymoon, get excited! Each of these destinations offers something different for every kind of couple.
What place on this list excites you the most?