I finally had the privilege last month to stay in an overwater bungalow in Bora Bora and I have to say, it totally lived up to my expectations! The glittering blue water, the animals in the ocean, and the white sand beaches, oh my! But having visited the Maldives twice, I can tell you that it offers the same things.
So how do you decide between Bora Bora and the Maldives, especially if it's a bucket list trip that you're doing for something big like a honeymoon? Let me dig into my experience and help you figure it out:
Consider the season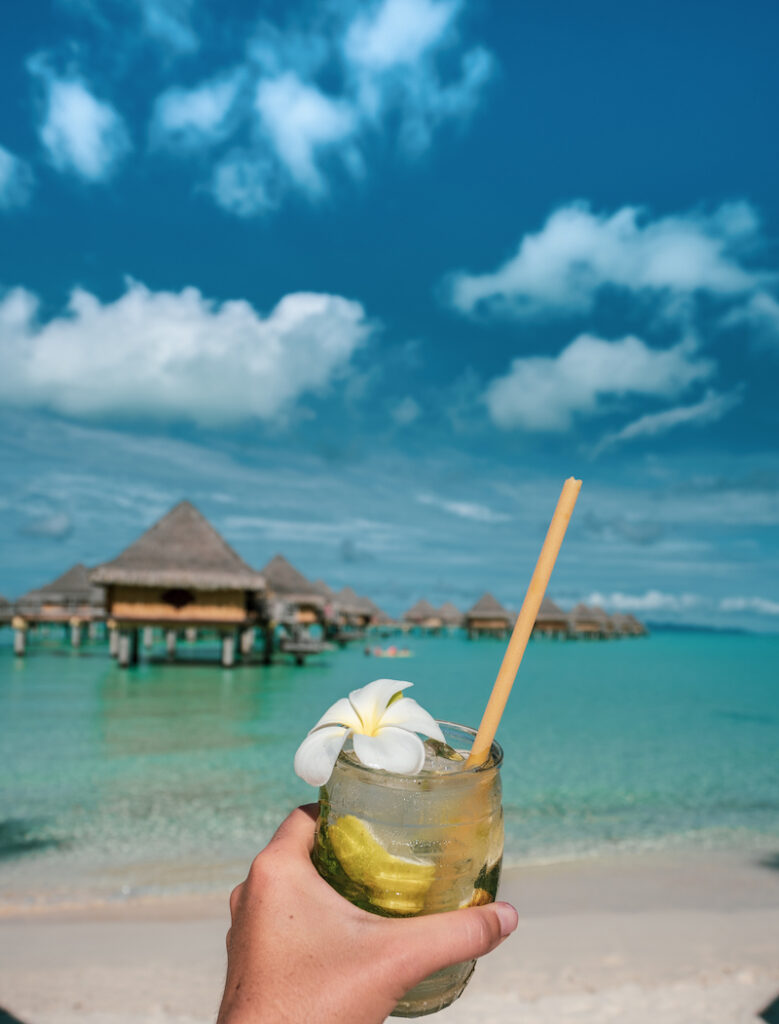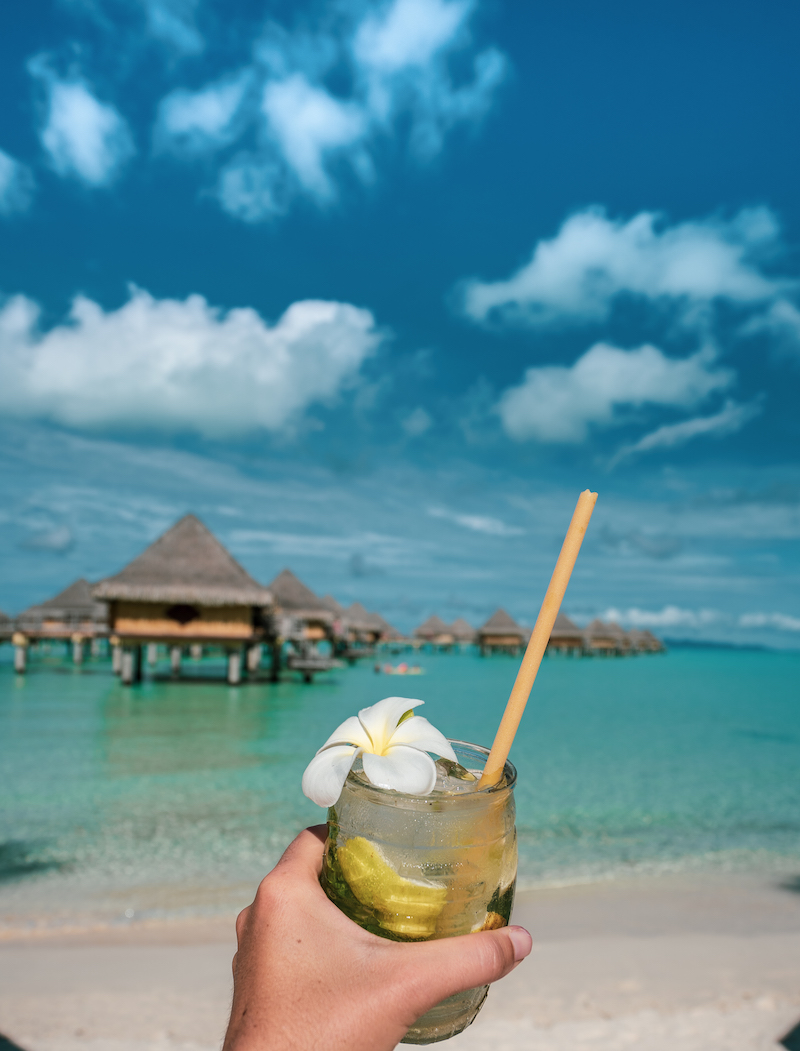 It might be as easy as picking based on the rainy season. I've been to both French Polynesia and the Maldives during the rainy season and of course, you can experience rain. But you can also experience beautiful weather and cheaper prices, so it's not all gloom.
But in case you don't want to roll the dice, consider the dry seasons in each, which are almost opposite:
Bora Bora: May to October (click here to read a complete seasonality breakdown)
Maldives: December to April
How far will you have to fly?
Living on the west coast of the US, French Polynesia is delightfully close to me. All it takes is an affordable 8 hour flight and I'm there. The Maldives, on the other hand, takes almost 24 hours for me to reach. It was much closer when I lived in Berlin, Which is where I departed from the two times that I visited the Maldives.
I don't know about you, but travel time has started to matter more and more to me. Thankfully, I was able to book a round-trip business class flights on emirates for my upcoming trip (more on how I did that using credit card points here), But I would really have to think hard about flying coach for that trip, whereas for French Polynesia, I have no problem with it.
Variety vs. one beautiful island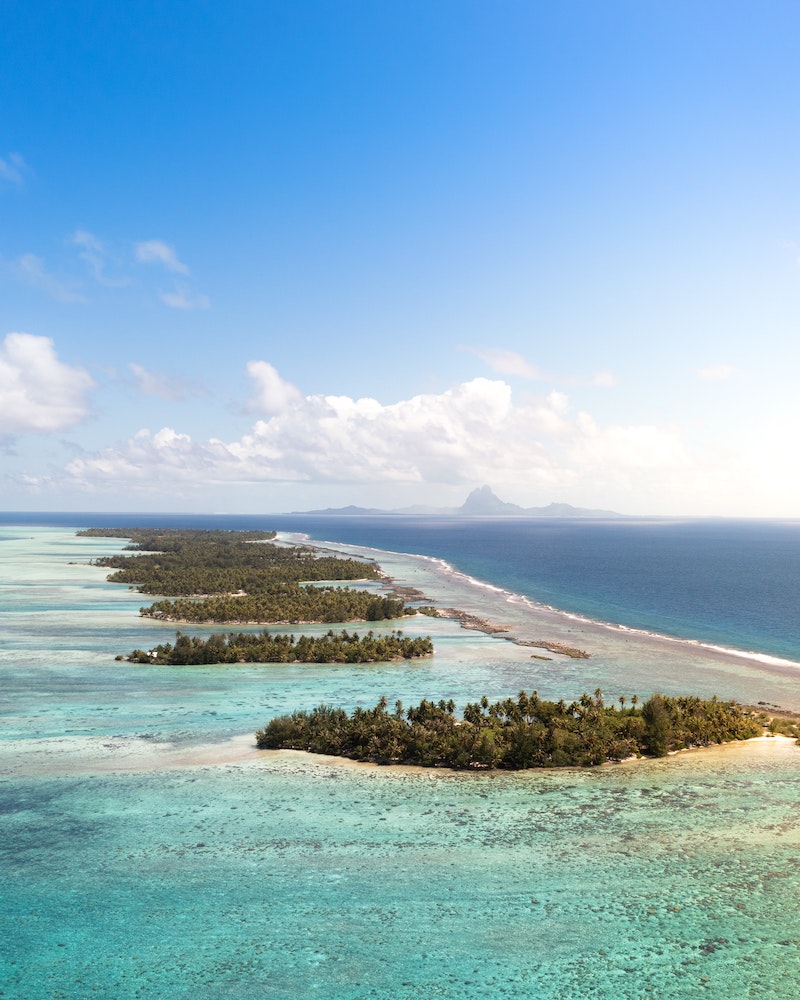 The Maldives has 1190 islands, while Bora Bora is just one island in French Polynesia, which has hundreds of islands itself.
When you're deciding between the Maldives and Bora Bora, you're really choosing between an entire country and just one little island. Bora Bora might be more attractive just for simplification, and the wealth of things to do there, but if you're wanting more variety, and more budget options, there's a lot to choose from in the Maldives!
Costs
Both places have the potential to be incredibly expensive. Bora Bora is known for high prices and parts of the Maldives can be, too. That said, the Maldives has local islands with budget options and while there are a couple budget options in Bora Bora, you can plan on spending more for everything in French Polynesia. Although it's my favorite place in the world to travel, it is definitely not a budget destination.
Most overwater bungalows in Bora-Bora will set you back at least $1000 per night, and that's on the low end. It's not much cheaper in the Maldives if you want to be over the water, but you can generally find more options if you're on a budget.
Things to do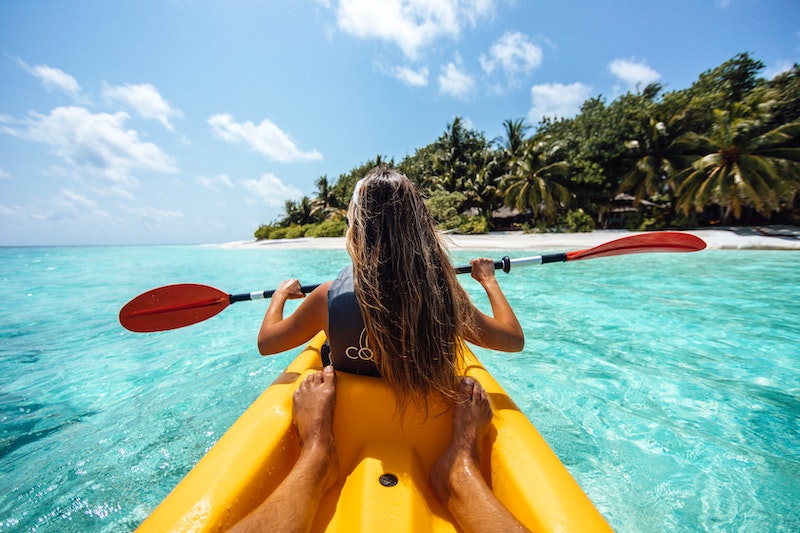 You have many options for things to do on Bora Bora. They're famous for their lagoon tours with sharks and stingrays, and the lagoon is so beautiful, you can just take a kayak out and snorkel all you want on your own.
If you're there during the right time of year (late July to late October), you can also take a boat out to swim with humpback whales.
There's also a hike that you can do on Bora Bora that gives you a gorgeous view of the island. If you enjoy hiking and mountains, you won't find that in the Maldives.
There are also plenty of restaurants, and you can rent a scooter and explore Bora Bora.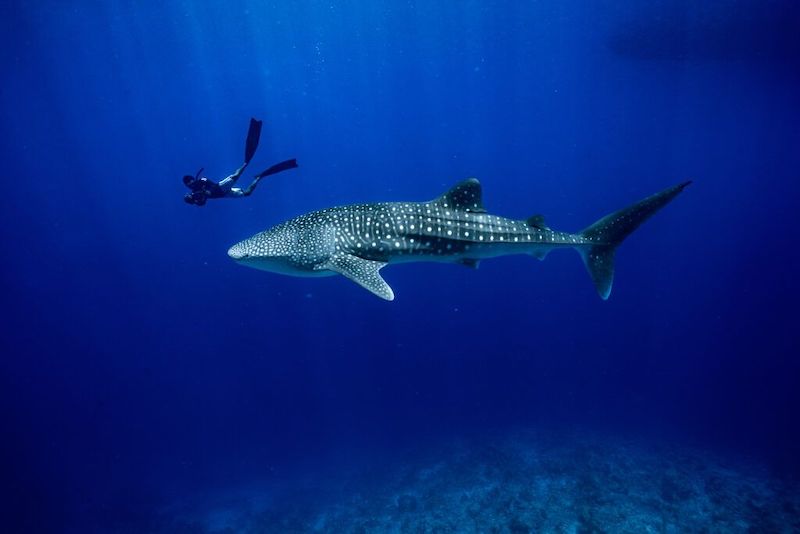 This will not be your experience if you choose to stay at a resort in the Maldives. Most resorts are contained on their own island and you'll have to eat at their restaurants, sign up for their tours, and will not have a whole lot of exploring to do beyond what's on your little island.
The wildlife that you can see will depend on which part of the Maldives you're in. I'm a fan of Ari Atoll, which has Manta rays and whale sharks. Some other parts of the Maldives are also biosphere reserves where you can see lots of animals, so if you're an ocean lover like me, pick a resort in one of the areas with animals you want to see.
Local interaction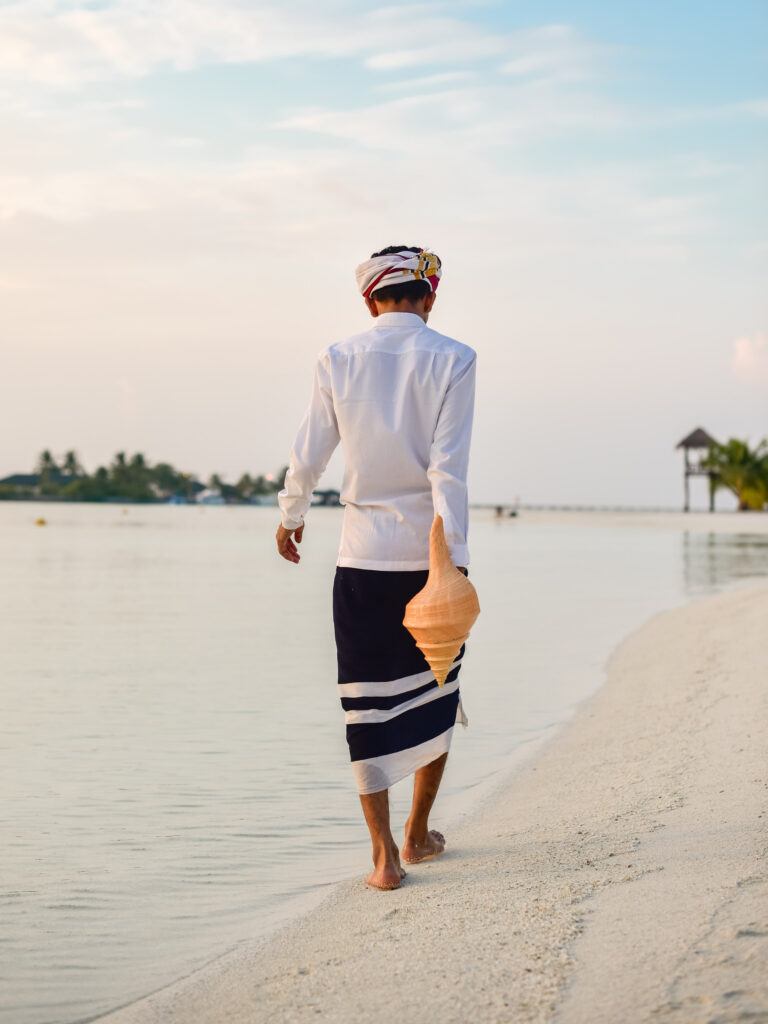 How much local interaction do you want? One of my favorite things about French Polynesia is the people, and being able to meet and talk with them has made me return many times. That's not to say that Maldivian people are not equally lovely, but you will not get much interaction unless you choose to stay on a local island (which I did during my first visit and highly recommend).
Generally, local Islands do not have the overwater bungalows, you cannot wear a bikini (the Maldives is mostly Sunni Muslim and you must cover up on local islands), and though you can get lovely experiences, it's not going to have both the luxury and the local interaction in the same place.
Most resort islands in the Maldives are secluded and are often staffed by foreigners. This allows them to serve alcohol and allows guests to wear bikinis on the beach, but it does mean you're secluded and won't be able to explore much on foot.
It all boils down to what your priorities are.
The winner for me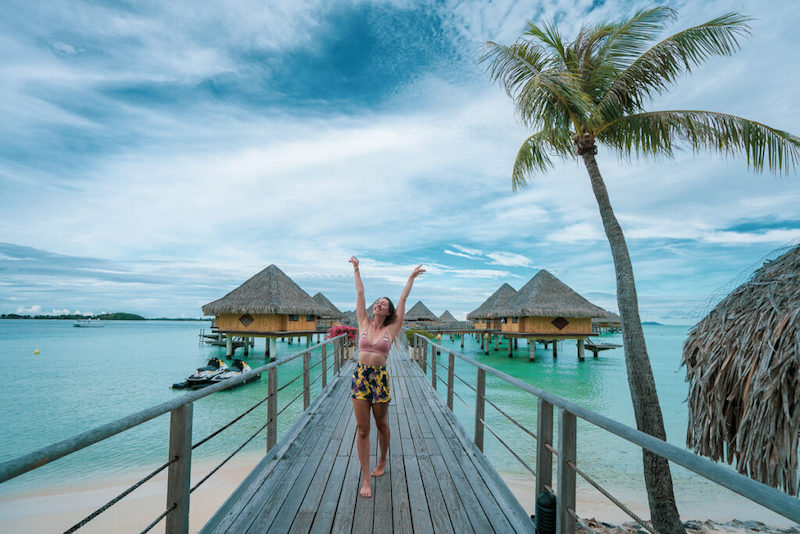 If I were planning for my honeymoon, I would pick based on when the weather is the best. Having been to both places during the rainy season, you can get lucky, or you can get very unlucky. If you're spending thousands of dollars per night on an overwater bungalow, you're taking a gamble visiting in the rainy season.
Of course, rain can happen at any time and you never know for sure, but picking based on the dry season is how I would hedge any rained out honeymoons.
Otherwise, it's hard for me to say that I like one place over the other, because they are both beautiful and there is so much to see in both French Polynesia and the Maldives. I guess the good news is, you can't go wrong.
Pin me for later: