This guest post is by Erin Hynes, a Toronto-based travel blogger and podcaster.
In my experience, the thought of heading out to a place I've never been before, completely alone, can be daunting. Despite that, every time I've challenged myself to travel solo, the rewards have been amazing.
We rarely spend quality time with ourselves at home. Work, friends, screens, and social media keep us busy. But when we travel solo, there are entire days and nights spent only with ourselves.
Along with these moments alone, there are many opportunities to get out of your comfort zone and meet new people while solo traveling. I was always a shy person, but staying solo in hostels helped me get over my fear of making new friends.
In these ways, solo traveling creates a unique opportunity to get to know yourself in a way that we often don't have time — or the headspace — for at home.
Whether you're thinking about taking the plunge into traveling alone for the first time or you're already experienced, podcasts about solo travel are a great resource.
You'll hear inspirational stories, helpful tips, and even learn about how to be a more conscious and responsible tourist.

I love the podcast medium, because it's so perfect for storytelling and learning. Audio is great for travel, too! I always look forward to popping in my earbuds to listen to a podcast while on a long bus ride or flight.
Read on to learn about 14 podcasts that you can tune into for the best solo travel inspiration.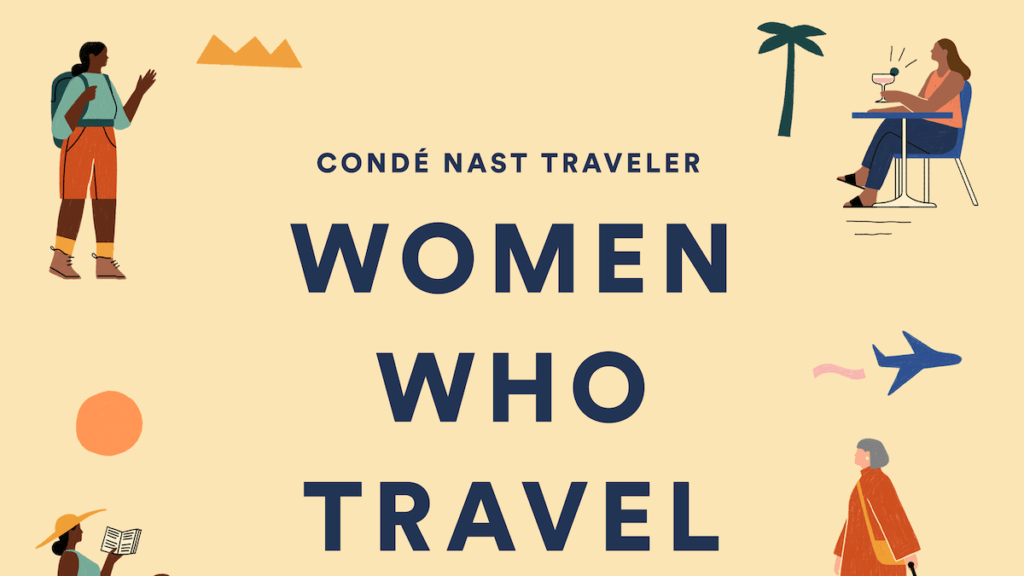 On this podcast by Condé Nast Traveler, editor Lale Arikoglu chats with female-identifying guests about their unique and personal travel stories. Many are solo travelers, and so I find that lots of the episodes have tips and stories weaved in.
A particularly great episode is titled "How I Visited Every Country in the World." Lale interviews Jessica Nabongo, who in 2019 became the first documented Black woman to visit every country in the world, from Iceland to South Sudan to Japan.
Jessica's story in itself is incredible, especially given she traveled to 89 of those countries completely solo. But she also shares compelling insights about what she learned about herself during the trip.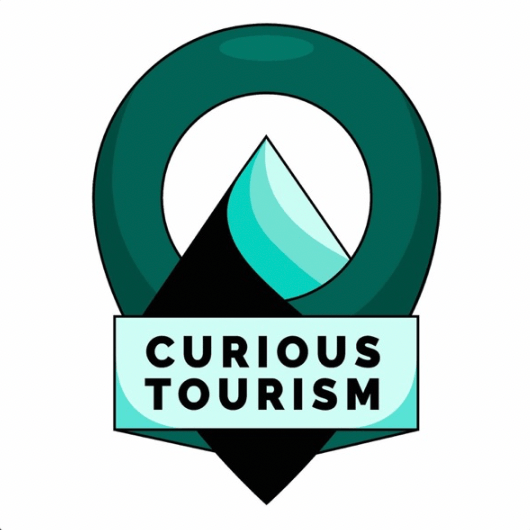 Being a fan of podcasts about travel, of course I had to make my own! I host Curious Tourism, which covers travel through a responsible-tourist lens. The goal of the show is to explore how travel can be better for people, and better for the planet. Several episodes cover aspects of solo travel in detail.
We often discuss the topic through the perspective of the episode's guest. For example, episode #75 features Charlotte Simpson, who's known online as the Traveling Black Widow. After losing her husband of 31 years, Charlotte decided to start traveling solo so that she could start building a "new normal" for herself, and see the world. In this episode, she shares her journey, what she's learned from it, and helpful tips for solo travelers.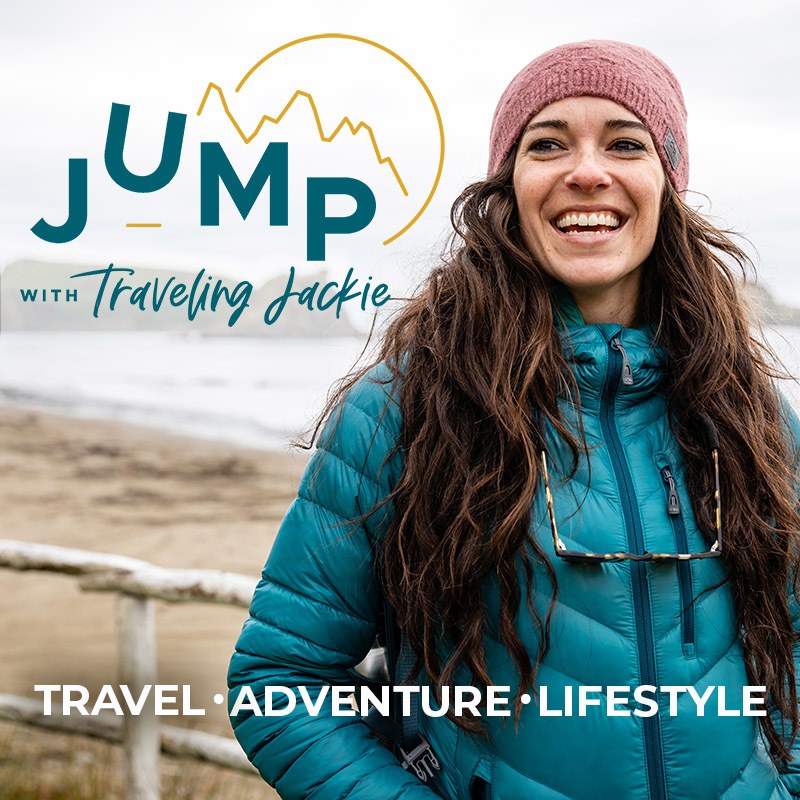 Hosted by blogger Jackie Nourse, this podcast is an invitation to adventure. Episodes are a mix of guest stories, and topics, but you'll find plenty focused on solo travel. Often, the stories are raw and very personal, which is refreshing!
In episode #157, guest host Sherry Ott interviews Vicki Hill, a seasoned car camper, who shares her ideas on how to get started with this popular new way to travel. She also discusses how to car-camp alone and get past your fears of solo camping.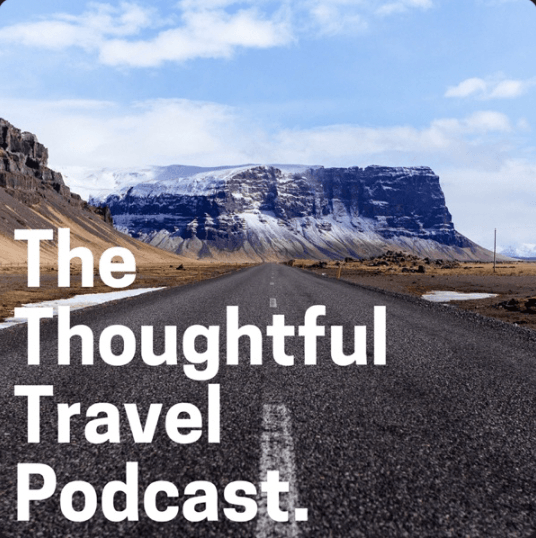 Amanda Kendle launched this podcast back in March 2016. In every episode, she interviews fellow travelers about their experiences, and they share some of their best stories. The show touches on diverse topics, like how to meet locals abroad, getting lost, and lessons learned from travel.
In episode #148, Amanda talks to three people who have done a lot of solo travel in all parts of the world. Alastair Humphreys talks about his walk across India, Justin Watson discusses how he thought solo travel would be difficult but overcame that fear, and Michela Fantinel relates one of her first solo travel experiences in New York City. All three guests agree: including some solo time in your travel mix is absolutely worthwhile.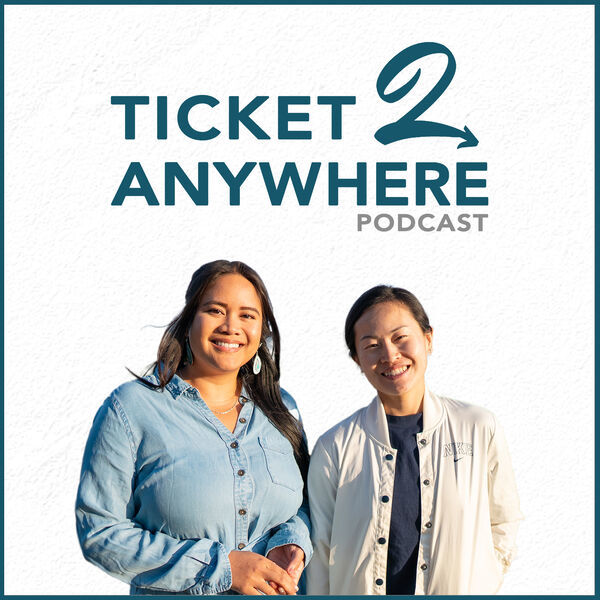 Ticket 2 Anywhere is hosted by two friends, Leah and Trizzy, who both enjoy a love of travel, which they balance travel with their full-time jobs. They share tips, advice, and anecdotes on how to make the most of your travels, and how to use your vacation days to get the most out of your weekends.
Leah has been solo traveling for over a decade, but in episode #65, Trizzy relates all the details about her first-ever solo trip to Scotland and London. This episode is perfect for a first-time solo traveler, because it covers what to bring and how to pack, safety, and offers tips for the road and solid advice for your first solo travels.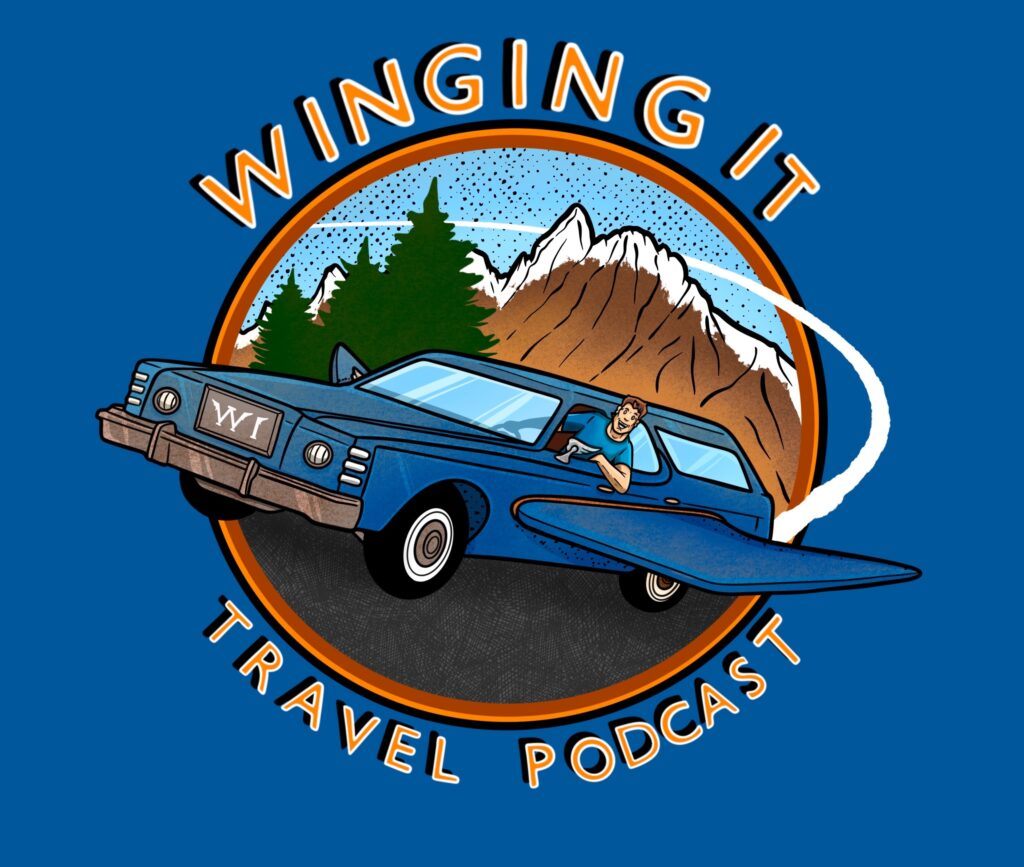 In his weekly episodes, host James Hammond shares stories, tips, knowledge, and observations. In many episodes, he also chats with interesting people, like a guy who spent several months solo traveling overland through Congo.
In episode #5, James debates "should you travel solo or not?" He compares solo travel with what it's like to be with a partner or friends, covering the pros and cons of each. It's a must-listen for anyone who's debated the idea of going on a trip alone.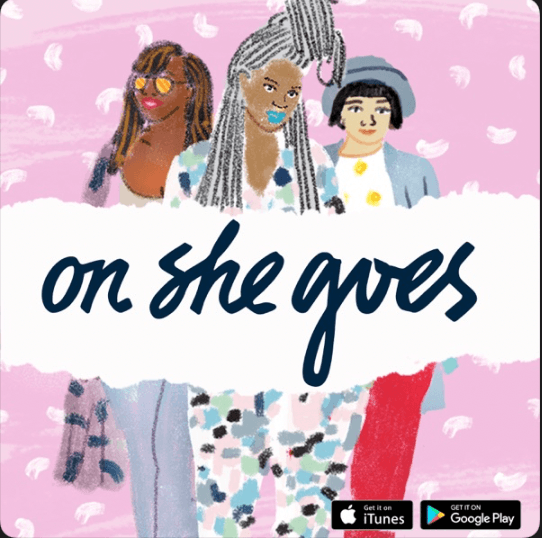 On She Goes is a travel and lifestyle podcast made for women of color, by women of color. Sadly, this podcast is no longer publishing new episodes, but there's a backlog of over a hundred fantastic episodes that are worth listening to.
On She Goes delves into a range of topics, including traveling while Black, representation in mainstream media, getting paid to travel, ancestry, and more. In season 4, episode #2, the topic is a New York Times article titled "Adventurous. Alone. Attacked." They unpack how the article frames fear-mongering about solo travel, among other aspects.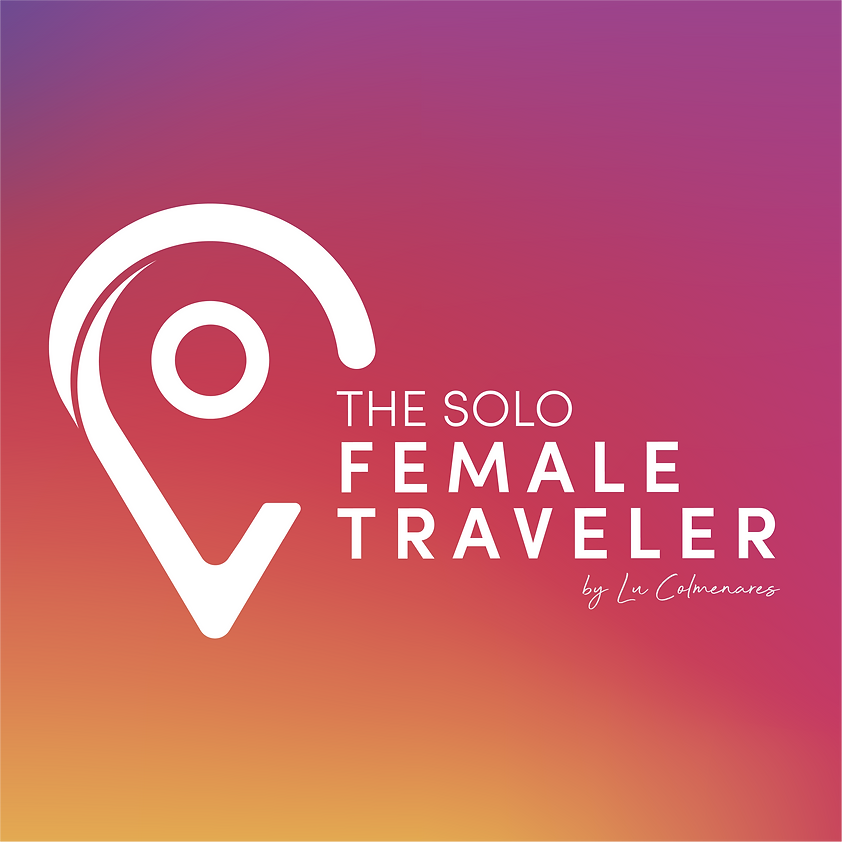 The goal of the Solo Female Traveler podcast is to help women expand their world through solo travel. Host Lu believes that it can be transformative and empowering, and uses the podcast to show listeners how.
The show is a mix of episodes by Lu alone and guest interviews that feature stories and insights from women around the world who have embarked on their own solo travel adventures.
In the episode titled "Solo Travel's Path to Self-Exploration," Lu chats with Colleen, a travel blogger, mom, and psychologist, who discusses how solo travel transformed her relationship with herself and other people. Plus, she talks about how solo travel can help people to embrace their intuition, connect with strangers, and create new bonds.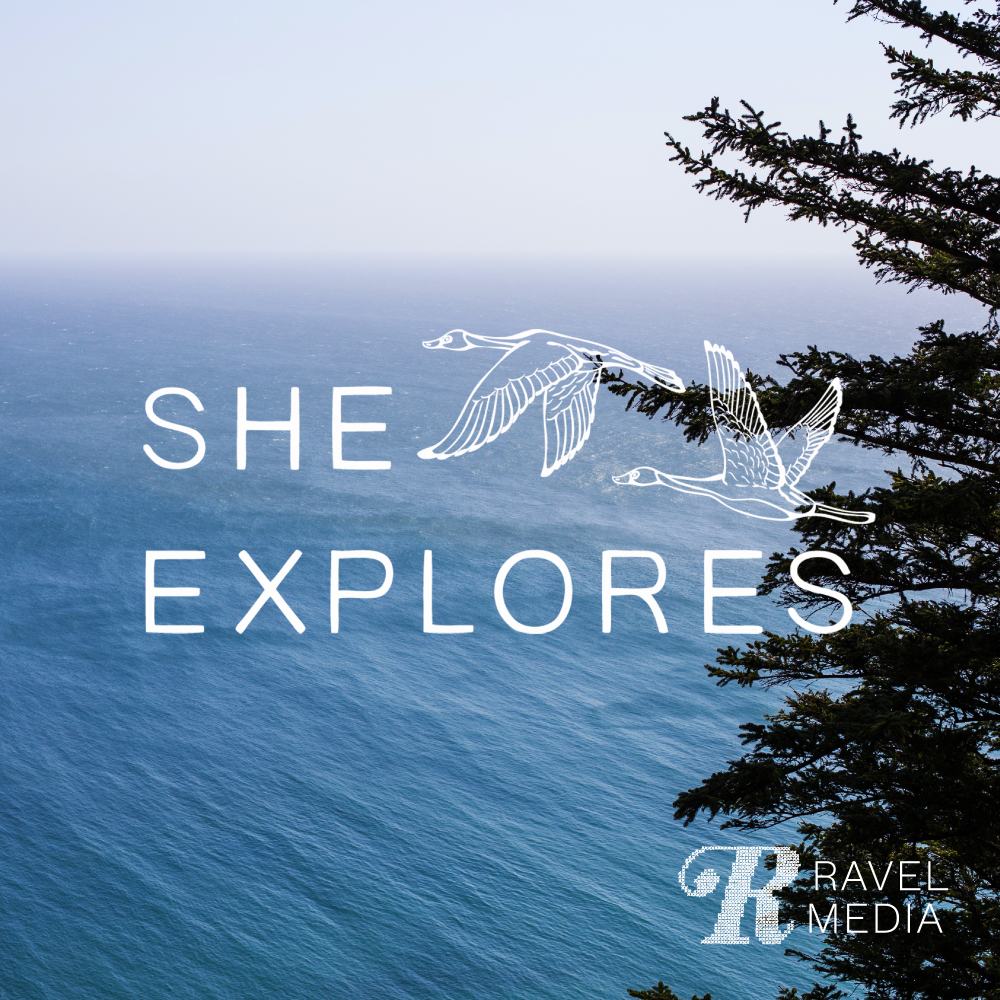 She Explores, hosted by Gale Straub, helps listeners find inspiration in the outdoors! The show is a mix of interviews, in-the-field recordings, and listener submissions covering a range of topics, from solo hiking and camping to conservation, motherhood, and outdoor equity.
In the episode titled "How to Be Alone," Gale interviews Nicole Antoinette, who solo-hiked all 800 rugged miles of the Arizona Trail. She discusses how her first through-hike came to be, and how she persevered even when being totally alone on the trail was tough.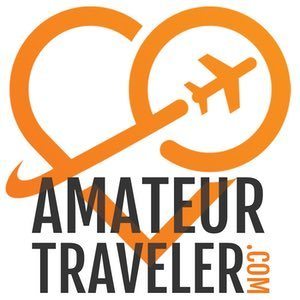 Amateur Traveler has been on the air since 2005! Host Chris Christensen was named the "best independent travel journalist" by Travel + Leisure for his work on this weekly show, which covers destinations from Morocco to South Korea, with a focus on culturally rich experiences.
In episode #355, Chris chats with Janice Waugh, who relates her experiences solo traveling as a woman, particularly internationally. But she did not set out to be a solo traveler: after the death of her husband, she gained the courage to get back out on the road, alone. Now, years later, Janice explains how it's different, and in many ways, better.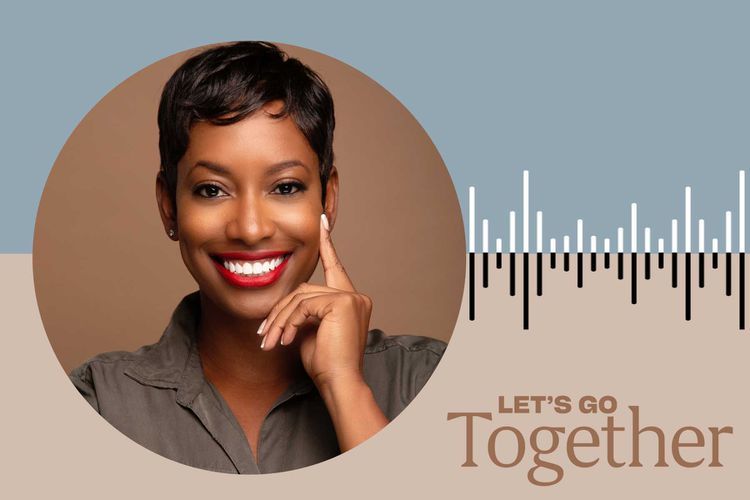 Let's Go Together is a podcast by Travel + Leisure, hosted by Kellee Edwards, an award-winning travel expert, licensed pilot, scuba diver, television host, and world adventurer.
Kellee interviews a diverse range of travelers who share their unique travel experiences. Some past guests include the first documented Black woman to travel every country in the world (Jessica Nabongo, see above) and a quadriplegic who climbed Machu Picchu, among others.
In episode #14, Kellee chats with Glo, an influencer and blogger who's traveled solo to over 80 countries. They talk about the difficulties of solo travel for women, and unpack the perceptions of Black women who traverse the world on their own.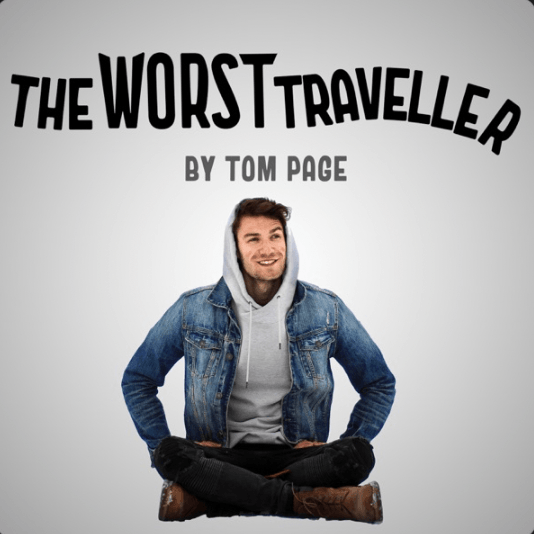 The Worst Traveller is a weekly podcast hosted by Tom Page, who says he doesn't always do things the best way, but he does them his way — hence the name of his podcast. Every episode includes travel stories in which, of course, things may sometimes go wrong.
Many episodes focus on Tom's own travel experiences. In the episode titled "How I Travel So Light… Same Clothes for 1 Month," he discusses his experience in India, where he wore one outfit and carried no baggage. If you're interested in more extreme solo travel, this is the show for you.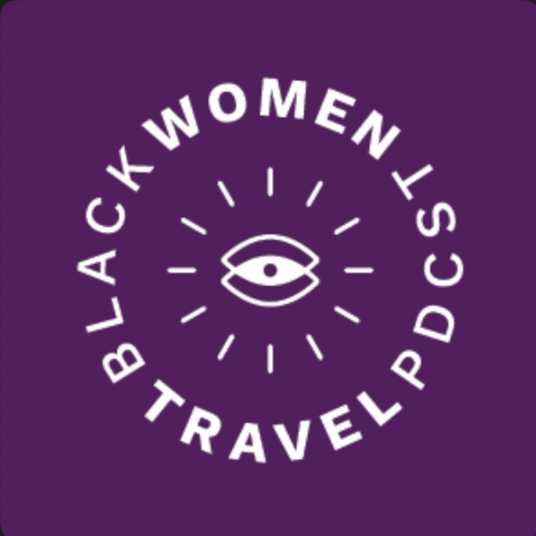 Black Women Travel Podcast, hosted by Wanda Duncan, highlights the stories of Black women who are making travel a priority. Wanda interviews travelers from this community of bold women and their diverse stories. She also chats with short-term travelers based in a country, long-term travelers, and digital nomads.
In the episode titled "How to Create Your Own Retreat," Wanda talks about the importance of rest and self-care, and how solo travelers can plan restorative and personal retreats.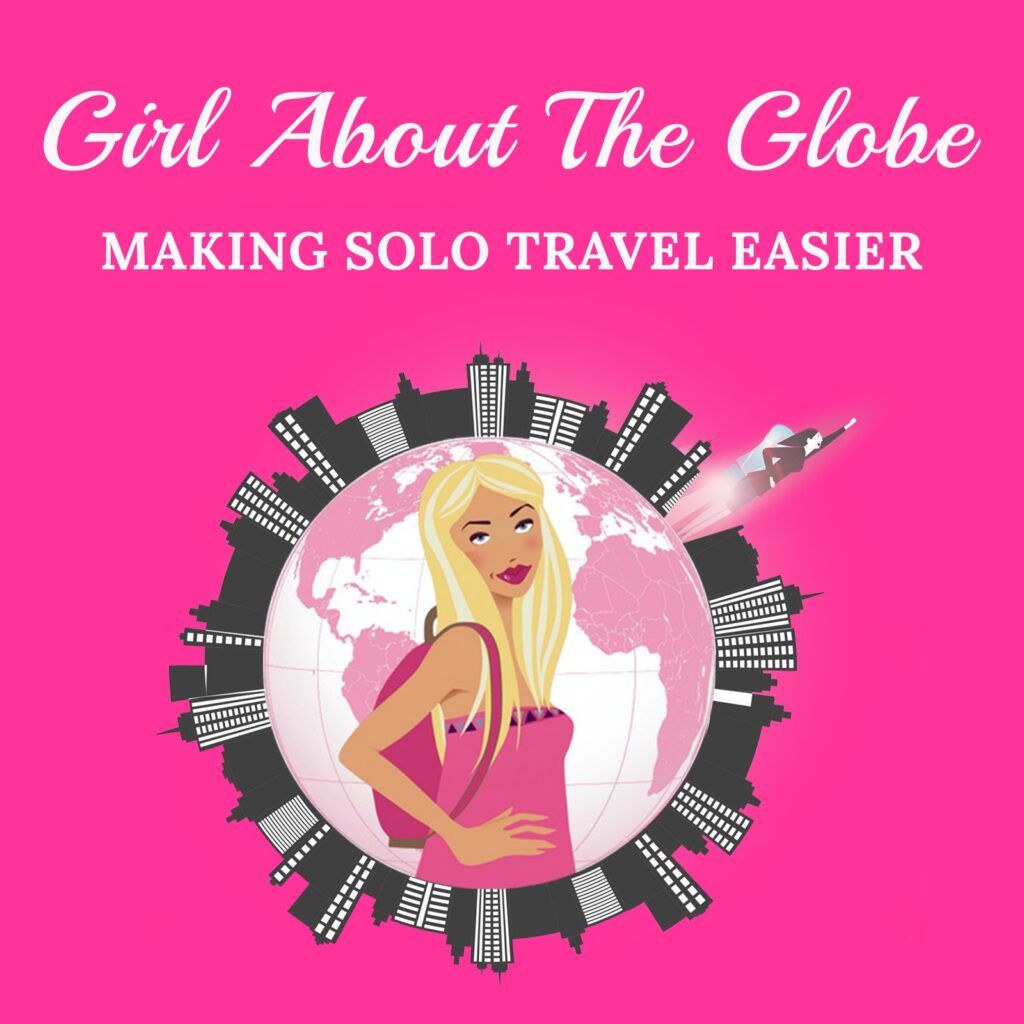 Girl about the Globe is hosted by Lisa Imogen Eldridge, a solo travel addict who has been to 142 countries — 110 of these solo.
The podcast includes episodes covering destinations such as Vietnam, Puerto Rico, and Portugal. Other episodes also delve into how solo travel changes you, the best places to travel alone, how to save money on the road, and more. The show is a mix of destination interviews, stories about life-changing trips, and tips for how to travel the world solo.
In episode #98, Lisa chats with Sara Braca, who turned to solo travel after going through a divorce. Sara relates her personal story, and the two discuss how solo travel can help people to heal when they are coming out of a broken relationship.
Start Listening to Solo Traveler Podcasts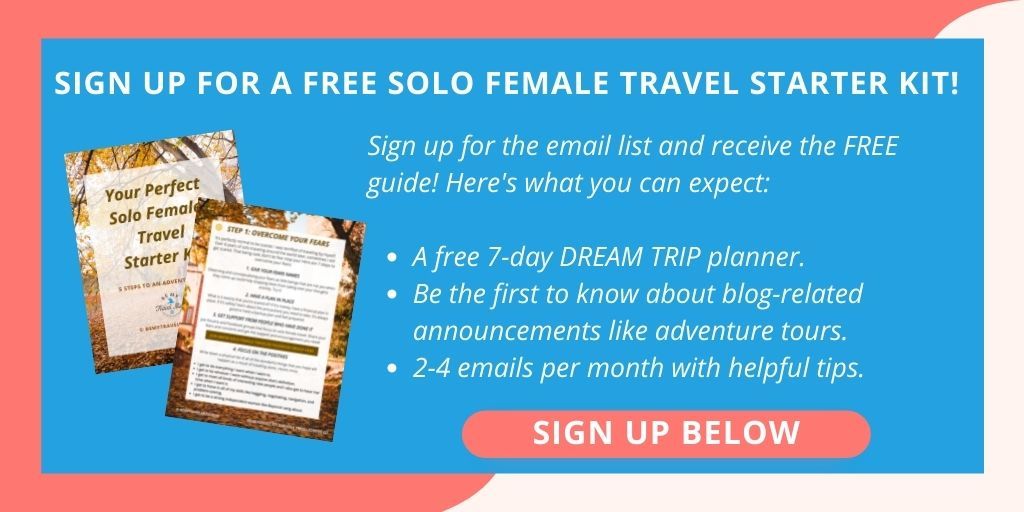 This list of solo travel podcasts includes many of my personal favorites. These shows inspire me to travel to new places, embrace my independence, and solo travel with confidence. I hope they inspire you, too!
About the author: Erin Hynes has been traveling for over a decade, both solo and with her partner. She's traveled to countries across six continents. Erin writes the travel blog Pina Travels and hosts the travel podcast Curious Tourism, where she interviews travel industry thought leaders and experts about responsible tourism.