Now that the world is currently experiencing what experts are calling "the Great Resignation," more and more people are contemplating quitting their 9-to-5 jobs to go explore the world. With so many incredible places on this planet to visit, can you blame them? Even before the pandemic, remote jobs were becoming increasingly common, only to be propelled forward once global lockdowns began. More people than ever are able to have completely remote careers doing exactly what they were doing before, or even switching their profession entirely.
In case you find yourself looking for a way to travel the world and work while you do it, here are 30 travel jobs that will give your wandering heart a bit of inspiration:
Travel Jobs that Require Little to No Prior Experience
1. Blogger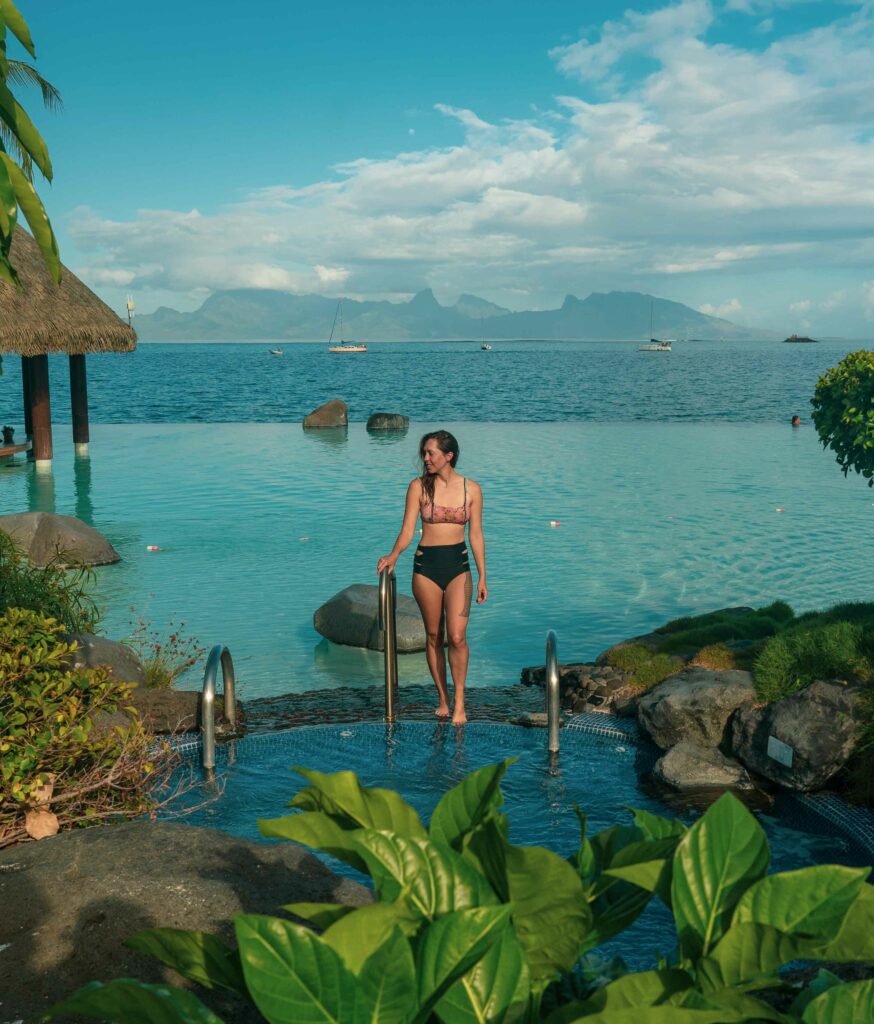 Whether you want to blog about your travel experiences while on the road or find a specific online niche, blogging is a great way to fund your travels, if you play your cards right. It might not be very lucrative at the beginning, while you're still building your audience, but as time goes on, you can find more and more opportunities for making an income with your blog.
This, of course, requires some writing talent and insight into the kind of blogger you want to be and how you plan to make money doing it. If you're sure about blogging about your travels, find out how to do it here.
2. Freelance writer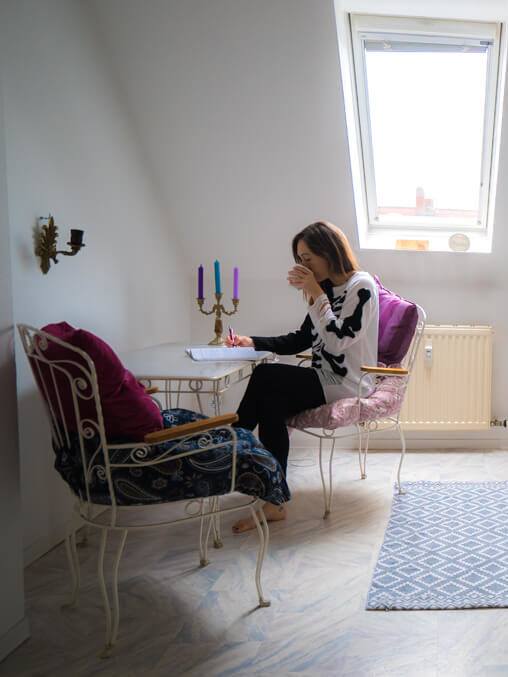 If you have a knack for it, you don't necessarily need a full portfolio of perfectly polished articles to start freelance writing. You will need samples of your work, but you may be surprised at how little you need to get started.
If you're serious about freelance writing, I recommend hopping on the Upwork train as soon as possible. When I was first starting out, I found the platform to be helpful for finding new clients. You may feel like you're shouting into a void when you first start submitting proposals, but eventually you'll get your groove and hopefully start landing some gigs.
3. Virtual assistant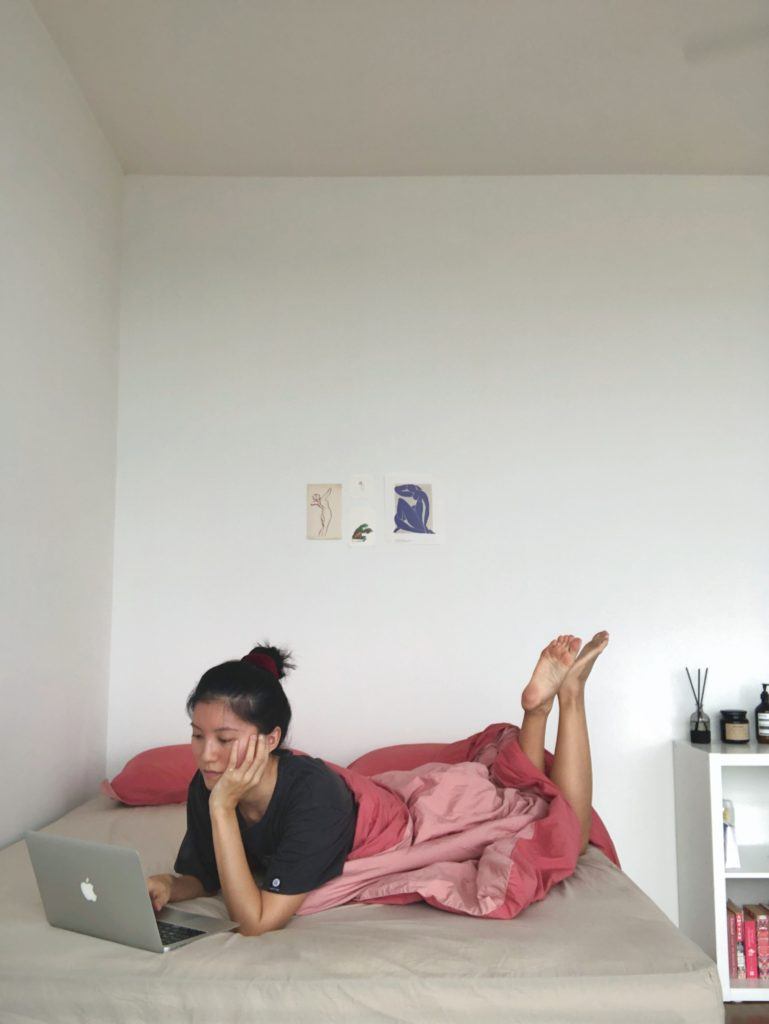 As the labor market becomes more and more digitized, virtual assistants are valued more. Because of this shift, virtual assistants can make a great living while working from anywhere in the world. All you need to get started is a computer, an internet connection, and decent computer and communication skills, depending on the demands of the job.
If you have any extra skills, like coding, accounting, or social media expertise, you are even more qualified to be a virtual assistant. You can find positions on Upwork, Dynamite Jobs, and a variety of other platforms. Find out more about becoming a virtual assistant here.
4. Freelance travel photographer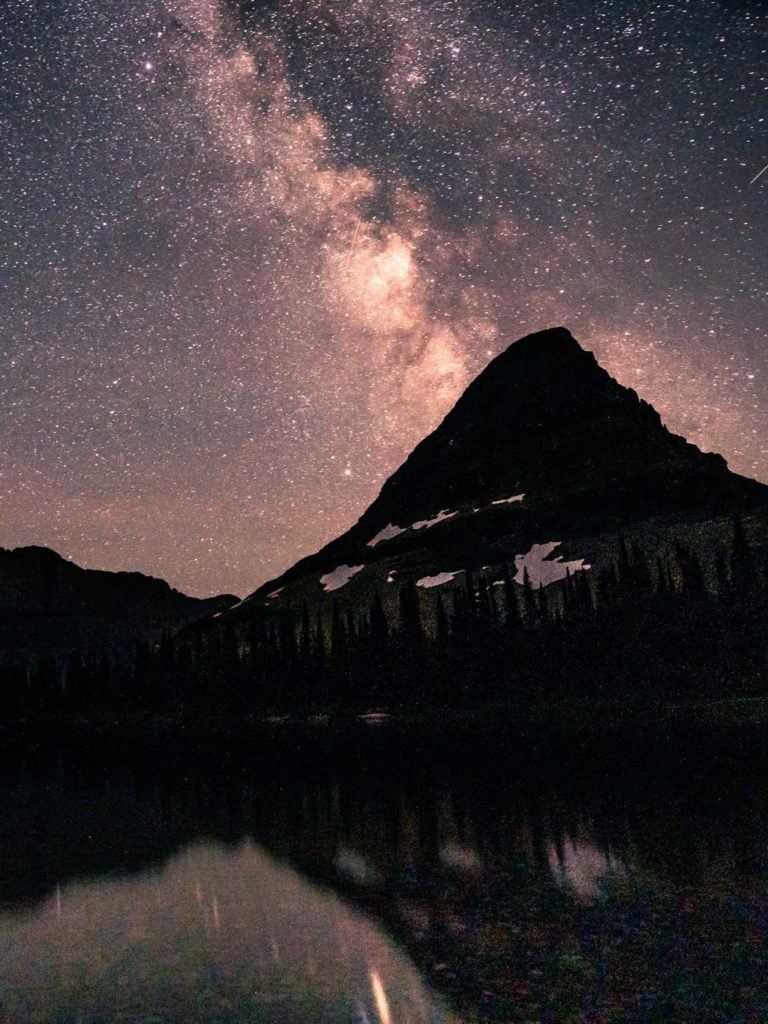 If you have photography skills, a professional camera, and a willingness to learn more along the way, perhaps freelance travel photography is be for you. Whether you decide to work for travel photography companies or try your hand at selling stock photos online, you may be surprised at how lucrative it can actually be.
Curious about taking your own travel photos? Consider taking our Photomuse course to hone your skills. In the meantime, you can find loads of travel photography tips here.
5. Freelance graphic designer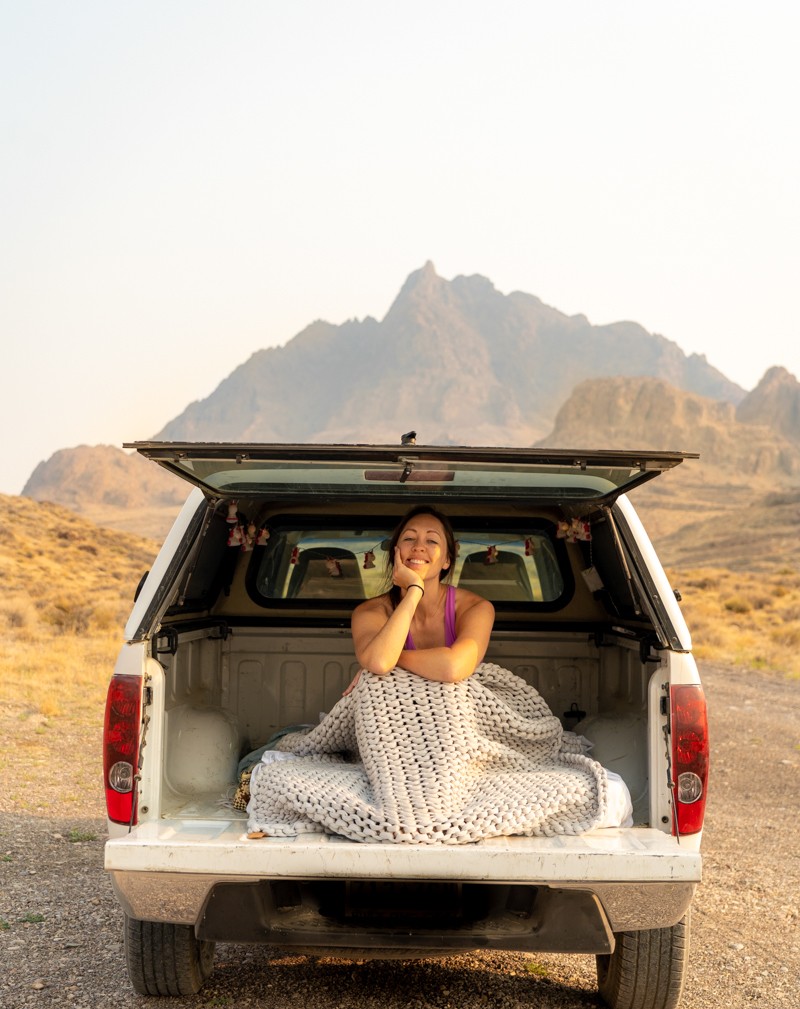 You don't have to study the profession at a university to get a remote job as a graphic designer. There are tons of courses on Skillshare, Udemy, Domestika, and other platforms on how to create digital art that sells. Once you learn how, you can easily open a profile on Fiverr or Upwork and start looking for clients. It takes time to build your business, but this is one that can become a full-time income after you've gained momentum and established yourself in the online space.
6. Travel YouTuber
These days it's easier than ever to start a YouTube channel and get to pumping out content, another great option for creative travelers who love to document their trips. In order to make money on YouTube, though, you'll have to build an audience and have plenty of patience. Sometimes creators are at it for years before they begin earning any substantial income from the platform. Once you create a name for yourself on YouTube, however, brand deals and other well-paying opportunities may come your way.
7. Volunteer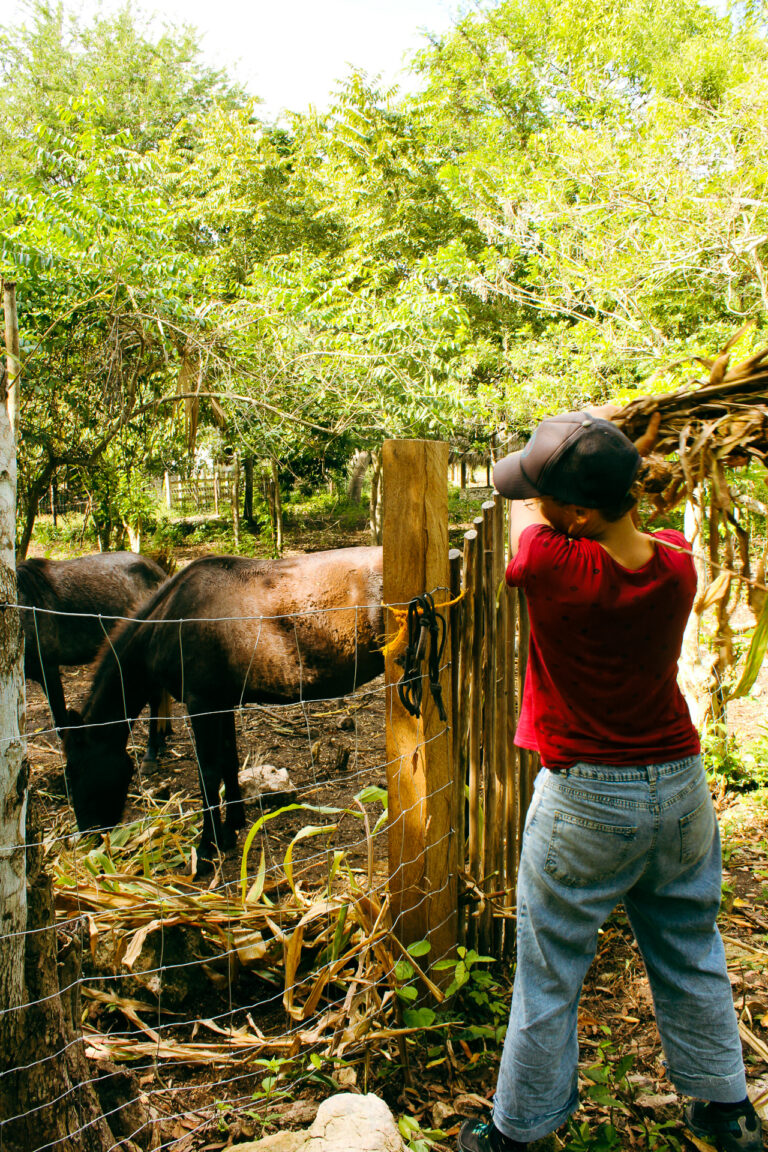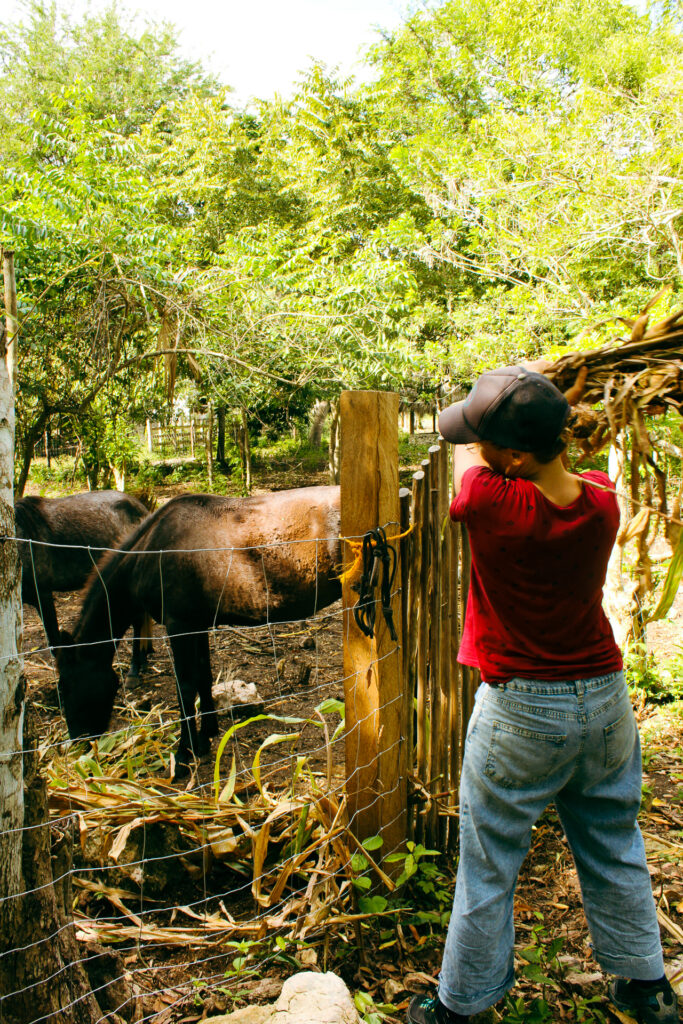 While volunteer programs don't pay, they can still be a great way to travel on a budget. Some programs offer room and board in exchange for volunteer work, which means you can drastically cut your travel expenses. Plus, you can learn new skills, meet other travelers, and have fun doing it!
A fantastic option for volunteering abroad is signing up for Worldpackers, a platform that connects hosts with volunteers, offering a free place to stay and an immersive travel experience. I was a Worldpacker in the Mayan jungle for a week and had an incredible experience that was way better than I could have imagined.
If you're considering a more professional, long-term volunteer experience, consider joining the Peace Corps. There's a 27-month commitment and it's certainly a huge life decision, but can present a whole host of opportunities for travel jobs abroad in the long run, like joining the foreign service or working for an international NGO once you finish your service. I was a Peace Corps volunteer in Mozambique for two years, and the experience was both beautiful and challenging. It's not for everybody, but if you're down to completely immerse yourself in a new culture and get paid (modestly) to do it, the Peace Corps could be a great option.
8. Hostel worker (receptionist, bartender, etc.)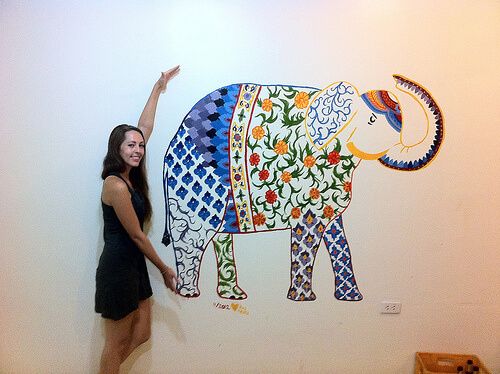 You would be surprised at how easy it is to convince a hostel owner to give you a job. It seems like hostels are always looking for help, both paid and unpaid. Some offer room and board in exchange for reception help, bartending, and other tasks. Worldpackers is a good platform to find these jobs, but you can also wait until you arrive at your destination and ask around. If you do this during peak tourist season, it may be harder to find these positions, because of the number of other travelers also keen for this opportunity.
You can also write to hostels on Instagram or via email before you arrive to see if they are looking for help. Try getting creative, as some places might even let you exchange something like a mural (see the photo above) for a free few nights.
9. Party promoter
If you're an uber-social traveler and down to help a hostel, bar, or club promote their events, you might be able to make decent money as a party promoter. Sometimes places will require that you have a substantial social media following to consider you influential enough to help them attract more patrons, but it's not always required.
Some marketing experience may be necessary to get a job as a party promoter, and some skills in the language at your chosen destination will most likely be required. A good place to start looking for such jobs is Stoked Travel, which hires country-specific party promoters and other professionals. Choose your destination wisely, and give it a shot!
10. Festival worker (event staff, food & beverage)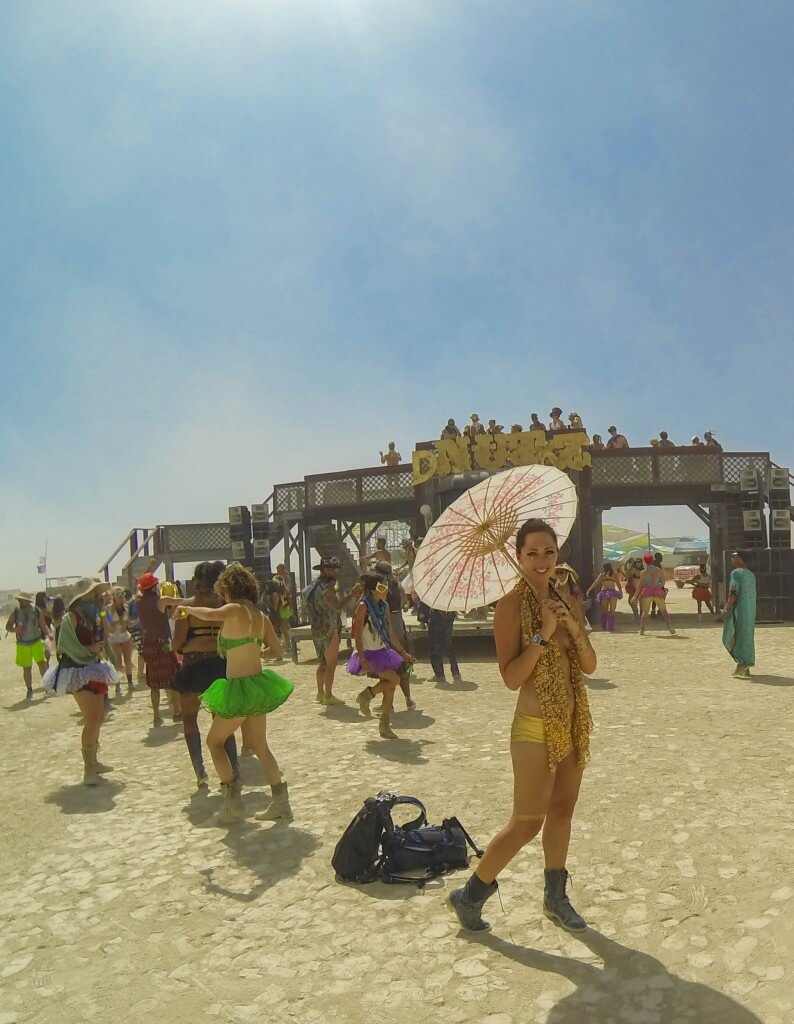 So you've already been to dozens of festivals and are in love with the atmosphere. Why not work at one and enjoy the huge perk of being paid to be there, plus getting in for free? Since festivals pop up all around the world, working at them can be a cool way to travel. From audiovisual technicians to graphic designers and everything in between, festival jobs are plentiful and varied. For some, you might need prior experience and/or an appropriate degree, but you may also be able to find less-skilled jobs in food and beverage service as well.
11. Cruise ship worker (tour manager, bartender, etc.)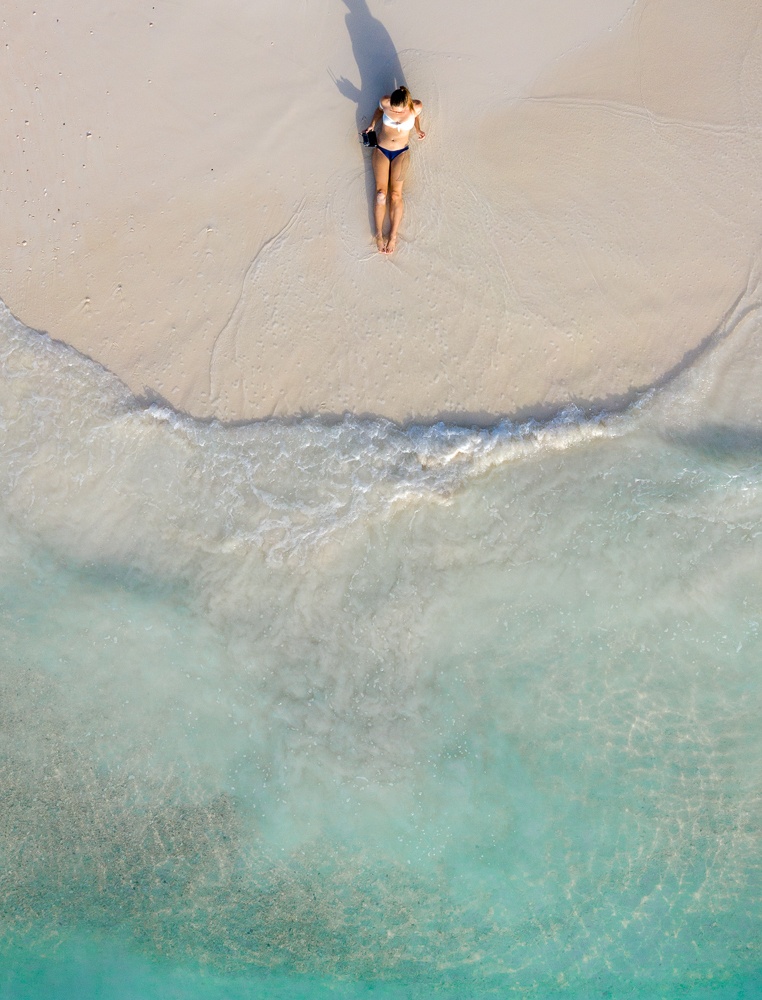 Fancy the idea of getting paid to hop from one place to another on a cruise ship? Depending on your expertise, you can land a job on one in a variety of different roles. From housekeepers to photographers to IT help, cruise companies hire thousands of workers each year to staff their ships. There's even a specific job board for these roles, which typically provide room and board on top of hourly pay.
12. Online English teacher
If you've got teaching experience and a willingness to work extremely early mornings, consider teaching English online with VIPKid, a very popular platform for online English teachers. The clientele are spread across Asia, hence the unconventional schedule (if you're in the Americas). I worked for VIPKid for a short time pre-pandemic and found the hours challenging, but the students were great. A huge bonus for me was that there's little to no lesson planning involved, as the company provides all lesson plans for you.
There are other companies out there, like LatinHire, looking for online English teachers, all with varying requirements. Some ask for a TEFL certification, while others don't. Some require a minimum of 1-2 years of teaching experience instead, but there are others that are more flexible and just happy to have native English speakers.
13. In-person English teacher
Requirements to teach English in person at a school or organization will likely be much more demanding, although this depends on where you want to go. Most schools require a TEFL certificate, which is quite easy to get if you're serious about becoming a certified teacher. Organizations, especially religious ones, tend to be more flexible about requirements, but either pay very little or not at all.
As a Peace Corps volunteer, I taught English (among other projects) and found it to be fun and challenging at the same time. Not everyone is cut out for teaching, but if you love interacting with students and don't mind long hours and potentially rowdy classrooms, being an English teacher can be incredibly rewarding. Plus, with a TEFL certification, you can have your pick of countries, as the demand for English teachers is quite high worldwide, especially in Latin America and Asia.
14. Yoga teacher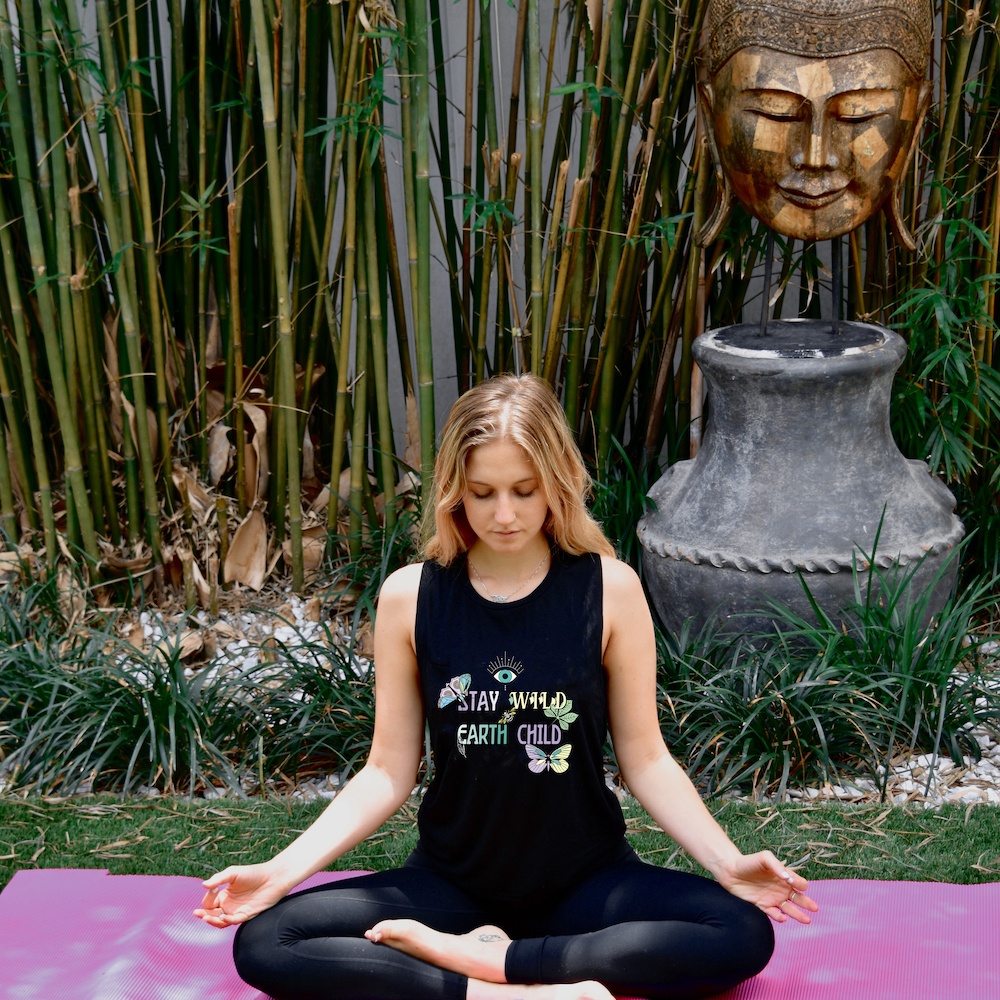 To be a yoga teacher while you travel, you'll first need to complete a teacher training and maybe have at least a little experience under your belt. If you're charismatic and good at marketing yourself, you can really teach anywhere you'd like, as long as there are people who want to take yoga classes.
Some traveling yoga teachers look for studios in their chosen destination and ask for a time slot, while others simply find a private space and teach classes. You could even arrange to teach on the beach, if that's your style.
15. Housesitter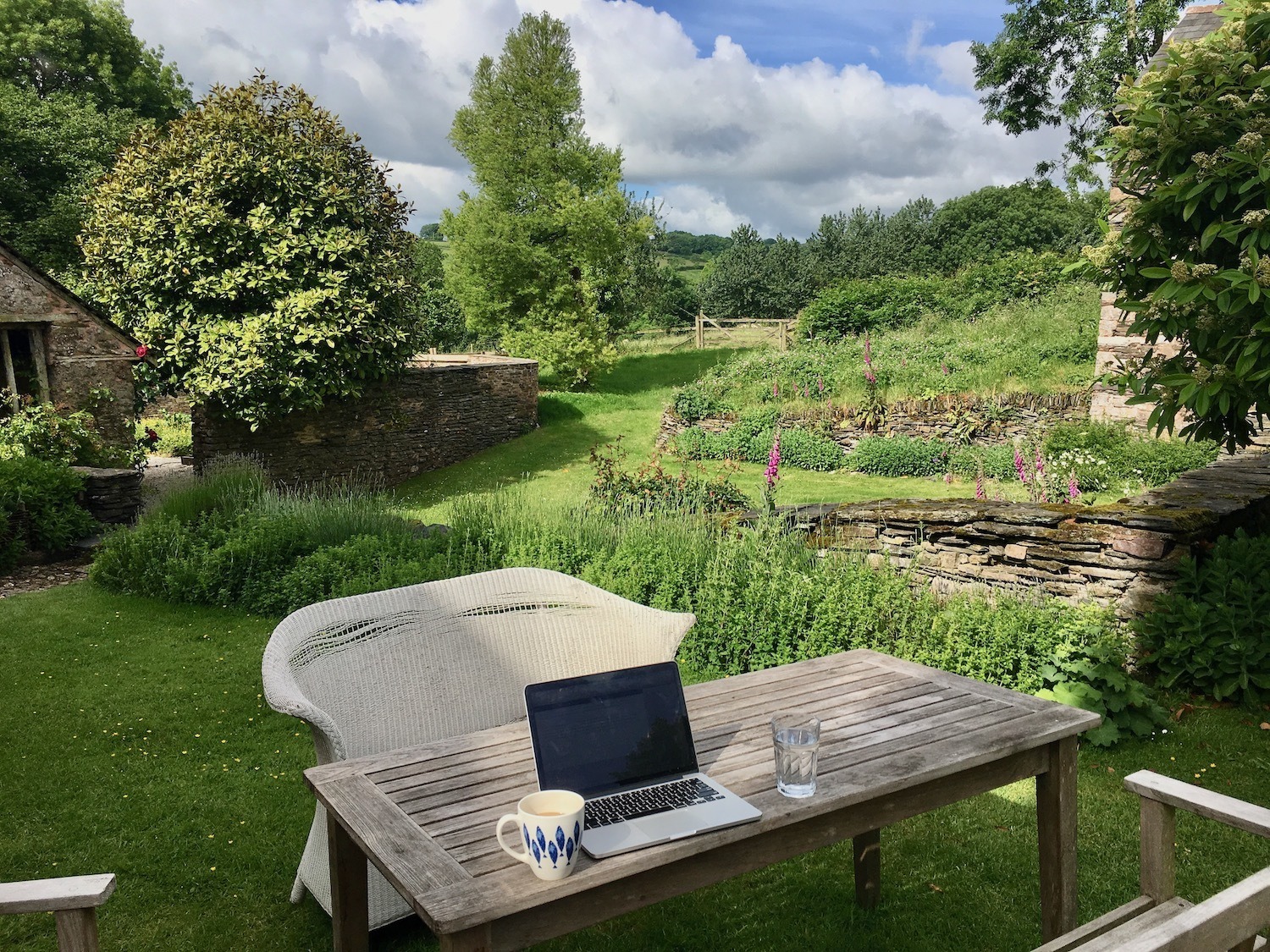 You don't need any experience to become a traveling housesitter. Websites like Trusted Housesitters allow members to connect with people who need a trustworthy person to stay in their house while they're away. Sounds pretty simple, right? Some clients also have pets who need looking after, which they will indicate on the platform. These jobs don't typically pay, but they are a great way to get free accommodation for very little actual work on your end. Clients may ask you to water their plants, collect their mail, or do some light housekeeping while they're gone, but your main job is simply being there.
The coolest part about this is that people are looking for housesitters all around the world, meaning you can do it almost anywhere, saving a ton of money on accommodation as you move from place to place.
16. Affiliate marketer
Affiliate marketing is essentially when companies use third parties to promote their products and pay a commission to marketers for products purchased using their specific link. This form of passive income requires no experience at all, but you'll need a bit of insight and possibly a sizable audience to be able to make money from it.
There are a lot of online courses out there that you can take if you're a complete newbie to affiliate marketing. This one from Udemy covers how to become an affiliate marketer without having your own website.
17. Yacht sailing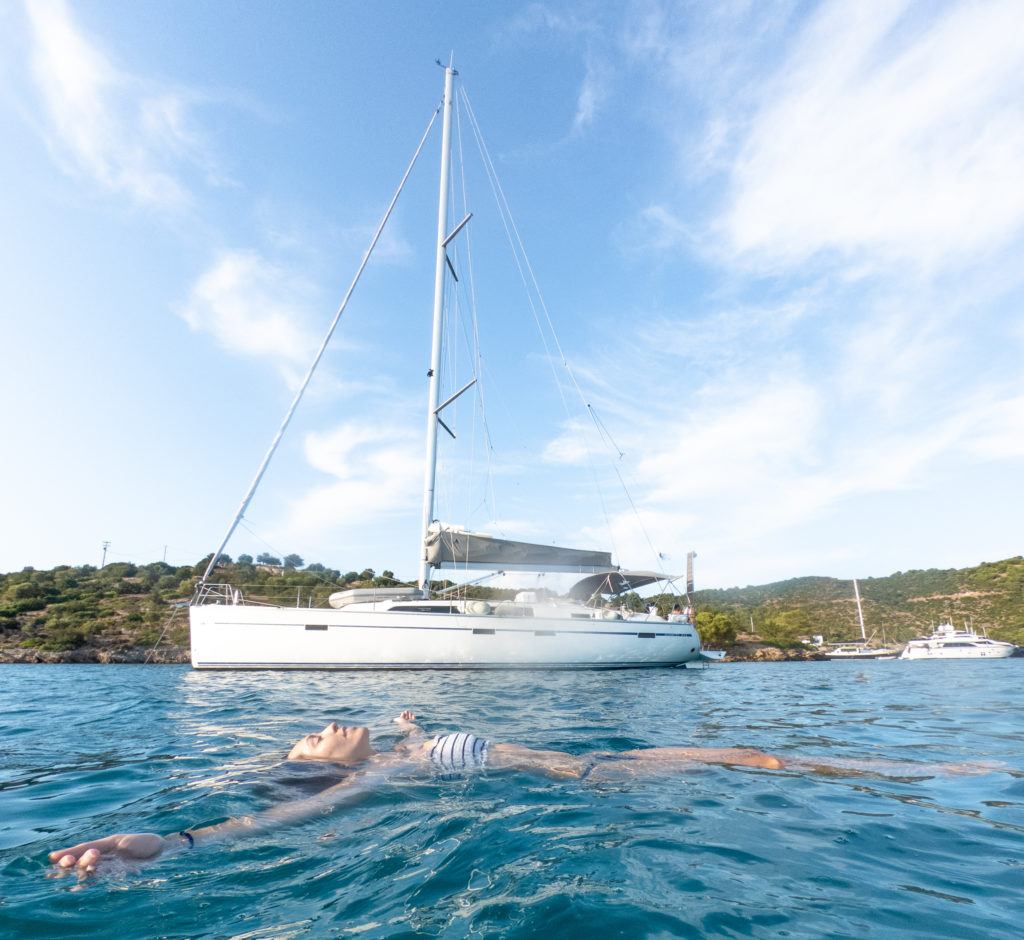 Can you believe that you can actually get paid to sail on a yacht or boat? Fortunately for travelers looking for an adventurous way to earn a buck, you don't need much experience to get hired as a shiphand. It's physical labor, but can certainly pay off, as you'll be drastically cutting your living expenses and possibly earning a decent salary as you sail.
If you're willing to invest in a course to learn all about how to get hired to work on a yacht, consider this one from Super Yacht School, which breaks down how to do it and what the benefits are.
Travel Jobs that Require More Experience
18. Chef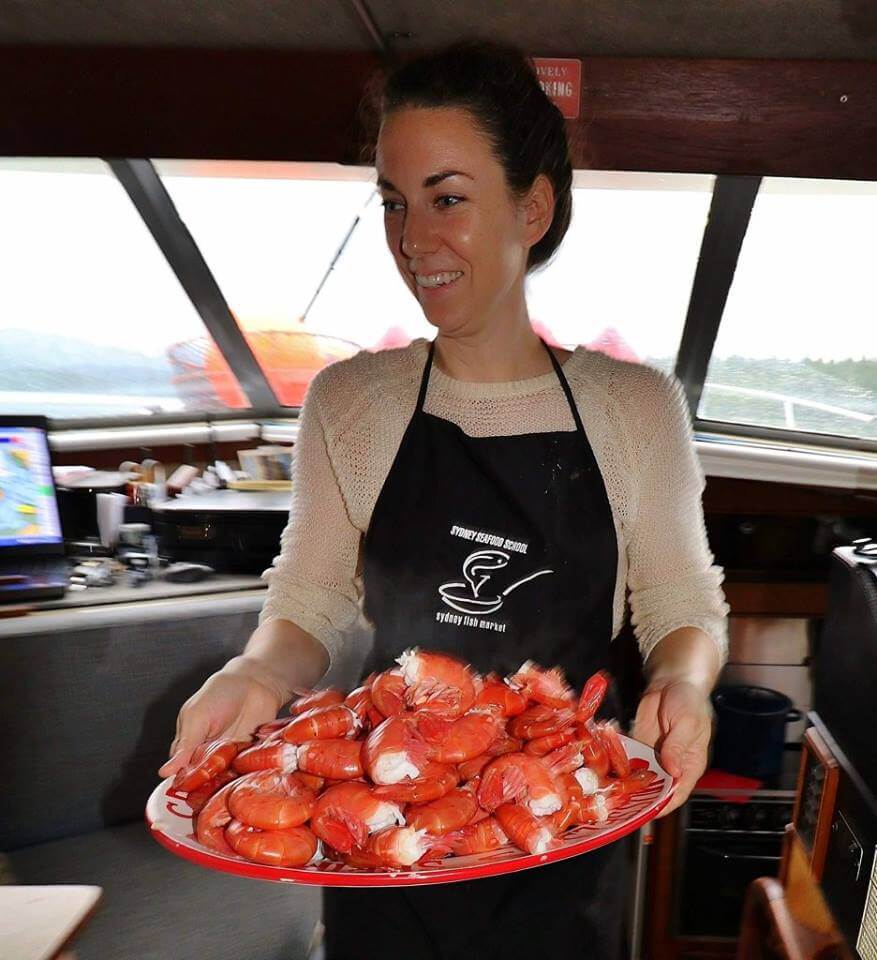 If you're a chef and want to take your skills on the road, there are ample opportunities to earn money while you travel. From becoming a personal chef for local families to making connections with restaurants, professional chefs are able to bring their lucrative skills with them wherever they go.
19. Artisan
If you make jewelry, art, or anything that you can sell on the road, you can live almost anywhere you please as long as people are willing to purchase your goods. This one is in the "more experience" category because you'll definitely need some experience with the goods you're making, but if you're a quick learner and have a creative outlook, anybody can make and sell handmade goods.
Being an artisan on the road isn't always lucrative, so consider selling your goods on Etsy in addition to in person. This may limit you to places where you have access to trustworthy shipping options, but these days it's easier and easier to ship things around the world.
20. Online translator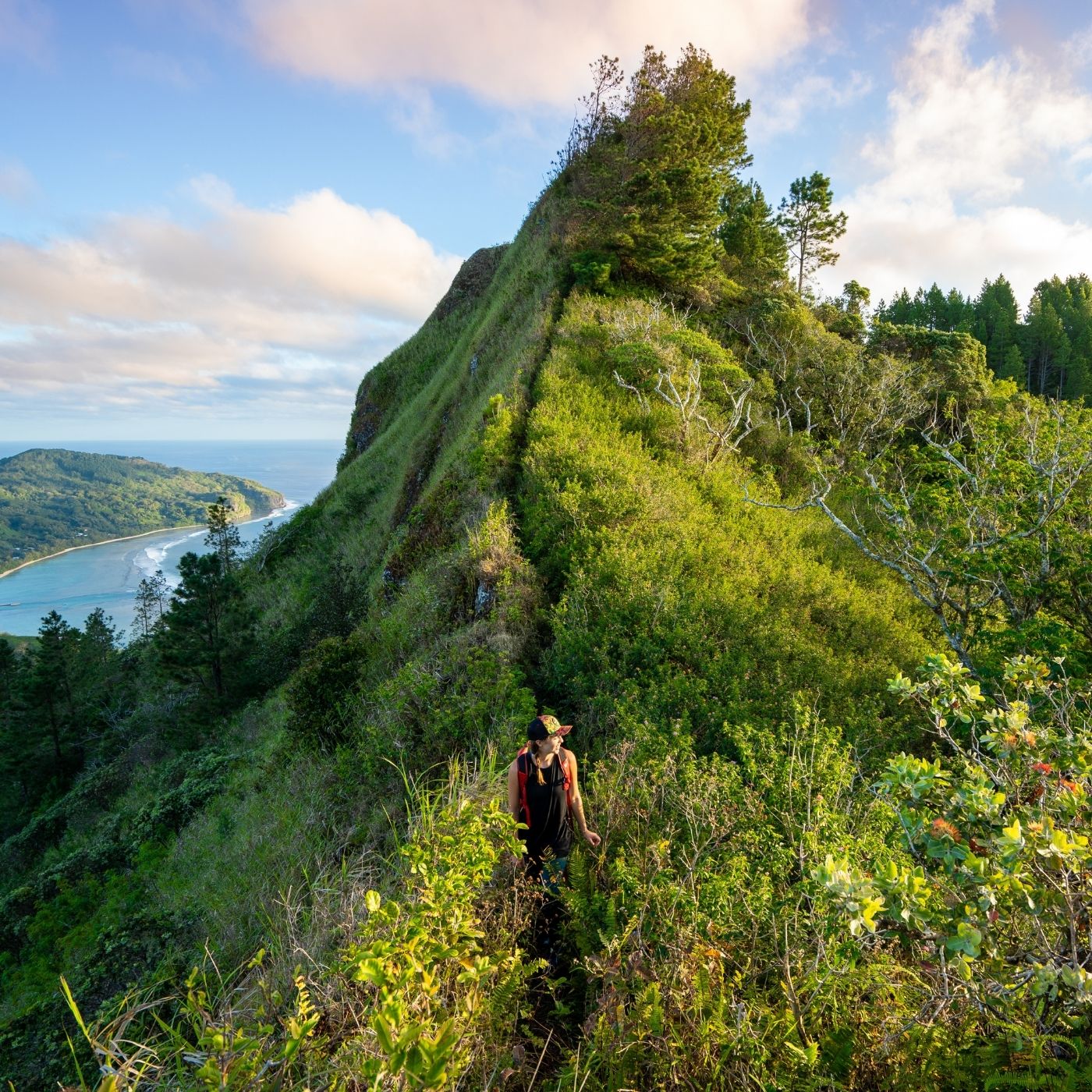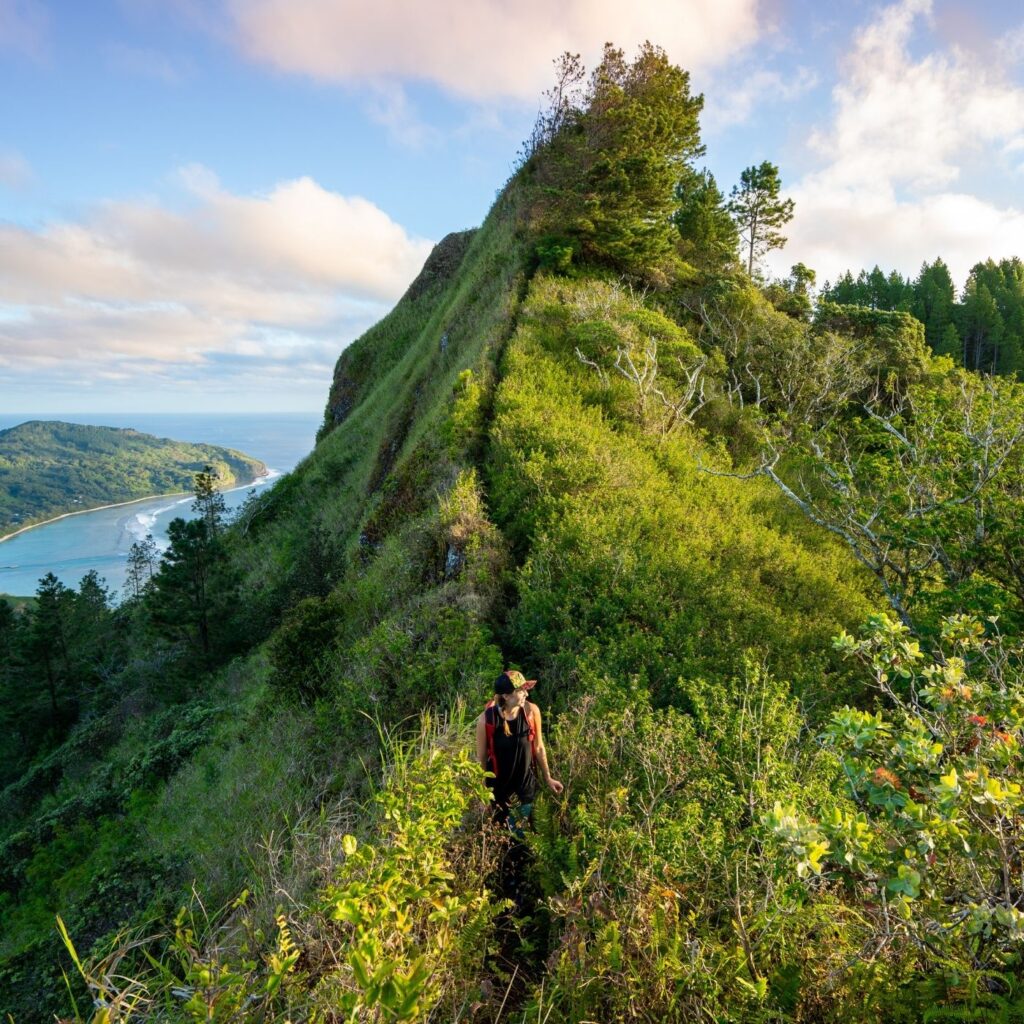 This one, of course, requires that you know at least two languages. On freelancing websites like Upwork and Fiverr, it's possible to find online translating jobs that allow you to work from anywhere. Most of them require some experience, and often you'll have to take tests in both your native language and the target language.
Translation companies like Gengo are entirely online, which means you don't have to sacrifice your travel dreams to be a professional translator.
21. Au pair
While being an au pair doesn't require a lot of experience, getting a job as one is certainly much easier if you have at least five years of nannying experience. Nowadays the market for au pairs, especially in popular places in Europe like France and England, is much more competitive than it was a decade ago.
Families that are hiring typically look for women aged 18-30 with at least a year of experience taking care of children. Most will provide room and board in addition to modest pay. You can find au pair jobs on AuPair.com or the job board on GoOverseas.
22. Travel nurse
If you are thinking about becoming a nurse or are already working as one, there are travel opportunities for you, too. Traveling nurses work in different locations around the country and even abroad for 13- to 26-week stints. You can usually choose where you want to go, and most of the time the travel and living expenses are taken care of by the employer.
One of the coolest things about being a traveling nurse as opposed to a stationary nurse is that you're typically paid more. Yep, paid more AND get to travel — sounds like living the dream to me!
23. Travel agent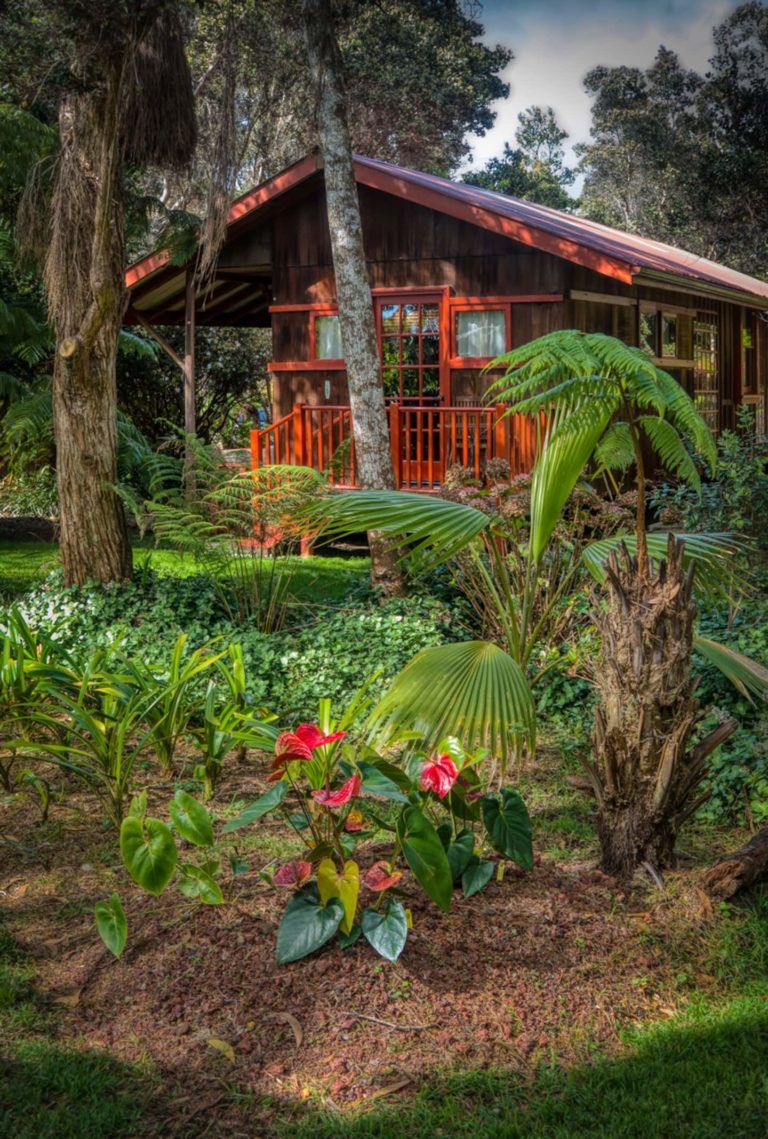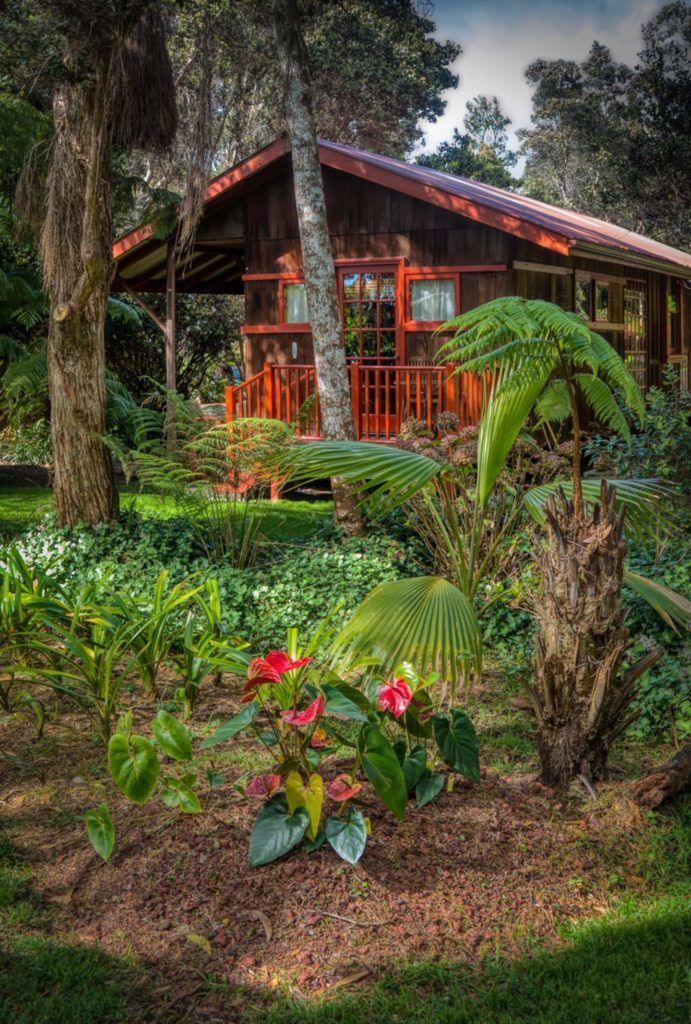 This might be an obvious one, but travel agents are on top of their game as far as finding ways to make travel a priority. You'd typically need to have a few years of experience working for a travel company before setting out on your own and making your journeys into a full-time job. But because travel agents are experts on everything from finding flights to using credit card points for travel, you will earn experience by helping others travel.
24. Tour guide
There are many different types of tour guides out there, from walking tour guides to adventure guides, segway guides, etc. Each of these roles requires a different skill set, with varying degrees of experience necessary. To get a job as an international tour guide, for example, you will likely need a certification. There are many courses available to help you achieve this; Trip School has online courses to help you get started.
25. Trader
Whether you're into trading cryptocurrency or day trading, you can make some serious money as a trader while working from anywhere in the world with a good internet connection. This can be a difficult role to dive into without any prior experience or knowledge of the stock market, but there are courses out there, like this day trading course from Bear Bull Traders.
26. Scuba diving instructor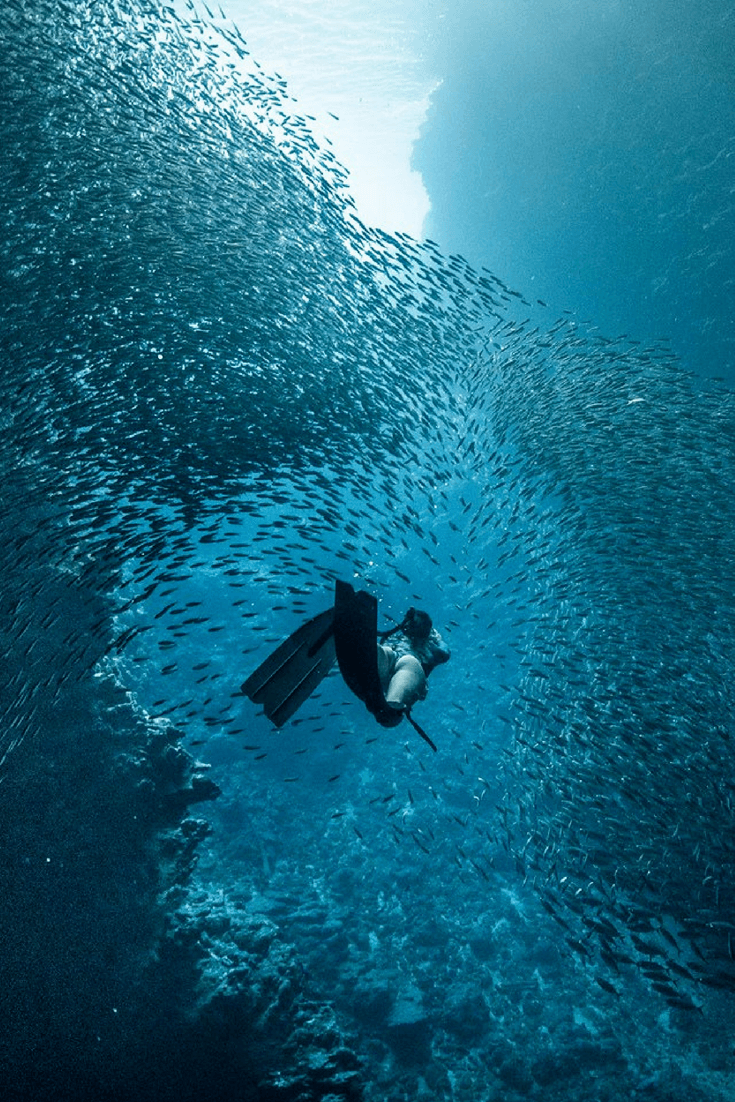 To become a scuba diving instructor, there is certainly a rigorous process involved, plus you need to have a lot of experience as a diver. If you already have the experience, however, getting certified as an instructor might be an incredible way to take your skills and travel the world.
There are a few different options for how to get certified as a scuba instructor, so make sure to check them out on PADI's website to get started.
27. Flight attendant
Also requiring a significant amount of training, flight attendants are masters of traveling from place to place, as it's their principal job duty. Different countries have different requirements and training methods for flight attendants, but the general consensus is that you must have at least a bachelor's degree and pass a series of exams to become certified.
When flight attendants first start out, their schedules and destinations are usually at the mercy of their airline, but as they gain experience, they will have more freedom to choose where they go and when. In any case, they usually are able to spend a day or two seeing the sites in a given destination, but it all depends on the airline.
28. Performer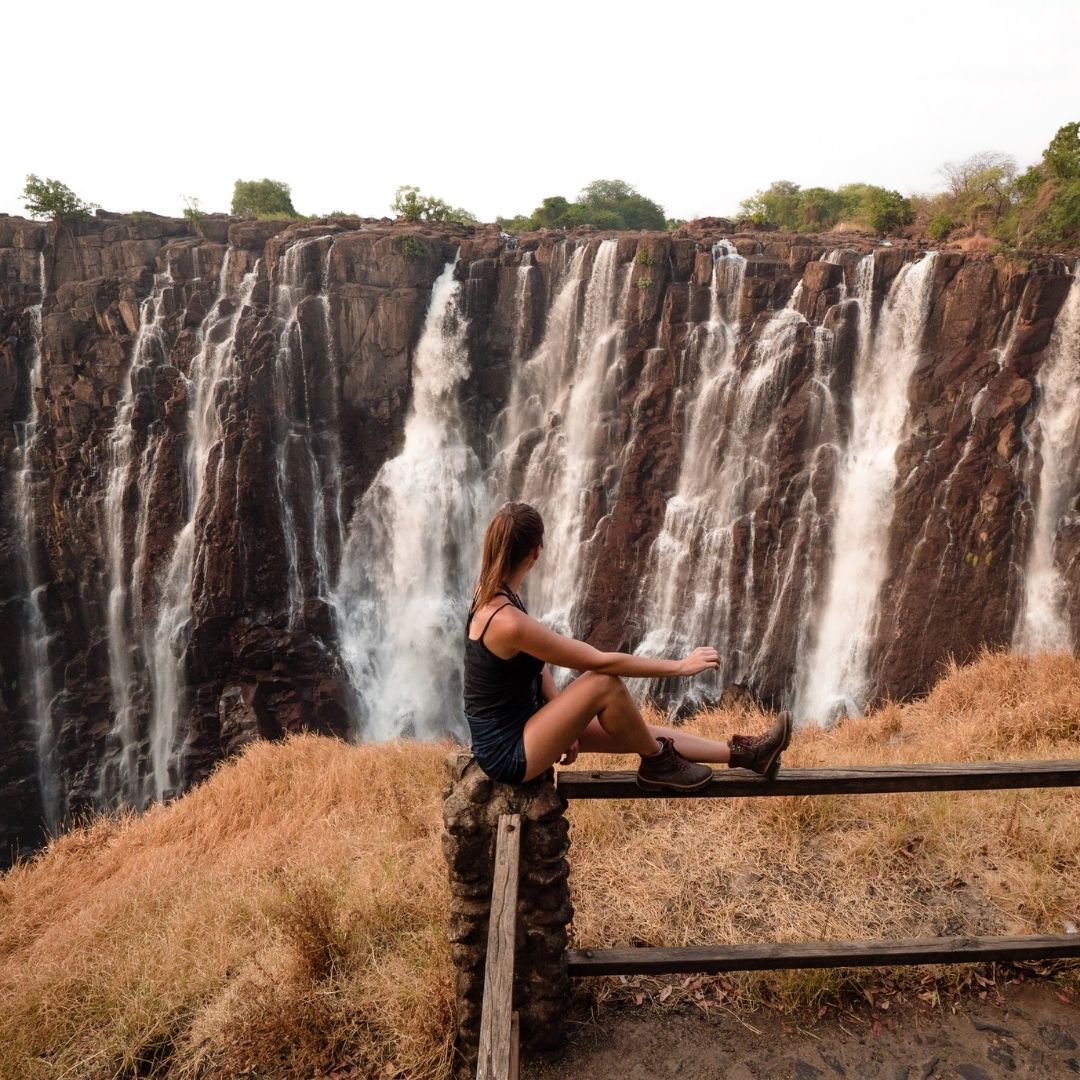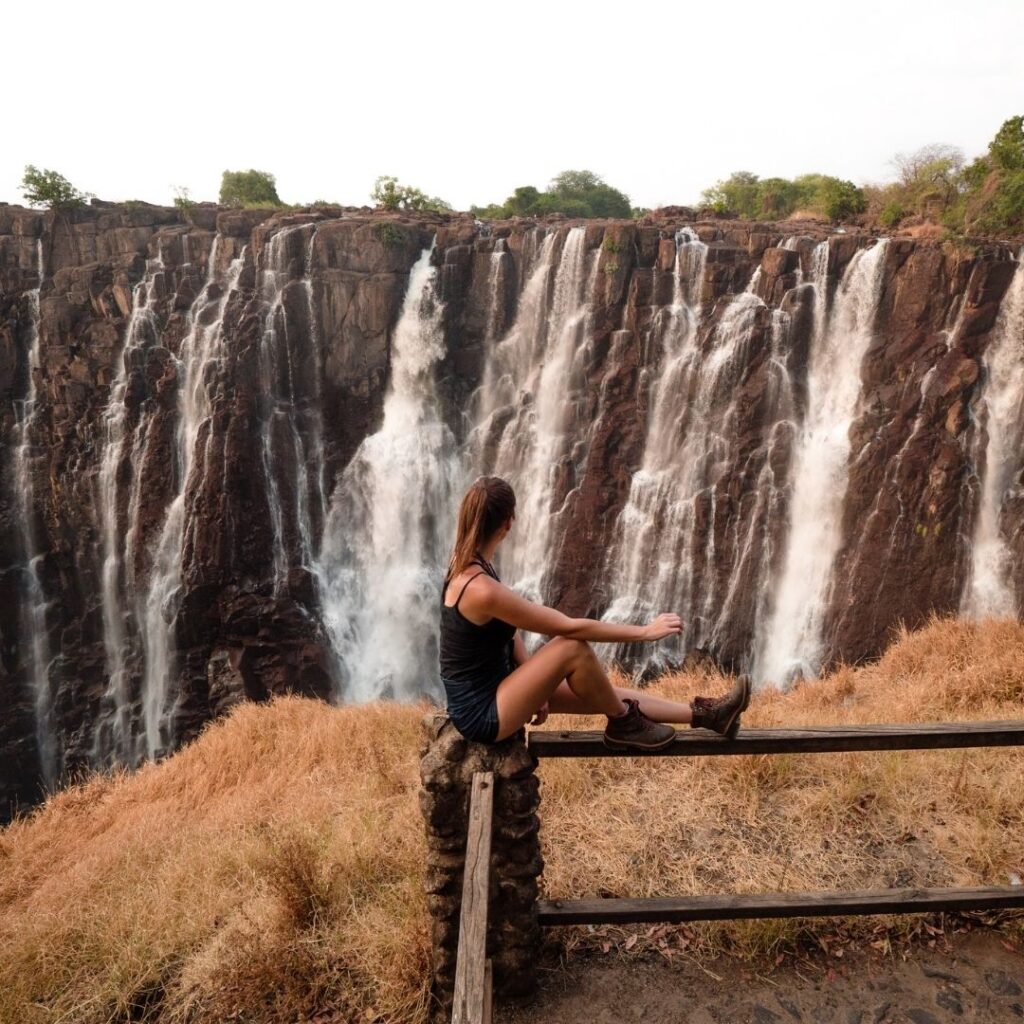 If you have a gift for music, theater, or another type of performance, why not take your talents on the road? Depending on what you specialize in, you might be able to make a living as you travel from place to place, seeking out where you might perform. Living in Mexico, I see people from all over the world pass through, stopping to do shows at local venues before moving on to the next place. This might not make you a whole lot of money, but it may fund your travels at least.
29. Online therapist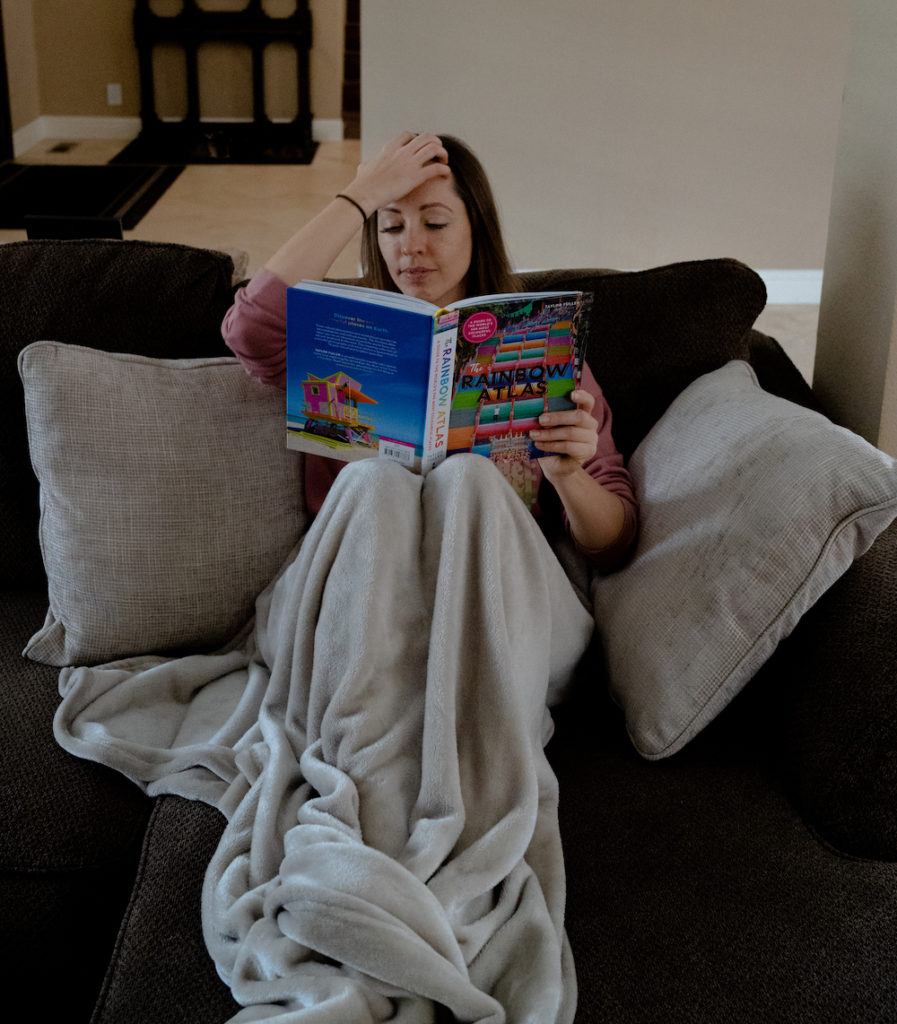 If you are a certified therapist and dreaming of traveling the world, there is certainly a way to do it. Recently, thanks to the popularity of platforms like Better Help, online therapy has become more and more common for those seeking help from a registered psychotherapist.
Whether you keep the same clients and continue supporting them virtually or start working for an online platform, you can easily take your profession remote. As long as you have a strong internet connection for video calls, you can support your clients from virtually anywhere.
30. Remote technician (IT, UX design, etc.)
Have some IT or UX design skills already? Tech is booming right now, and more and more jobs are becoming available by the minute. This means working remotely is more possible than ever, and you can do it from any place you wish (with a good internet connection). Now that Google has opened courses for those interested in learning these skills, virtually anybody can quickly gain the expertise and experience needed to make a generous living in tech, working entirely remotely.
Check out Google's certification programs to see if you can transform your skills into a lucrative remote career.
Pin me for later: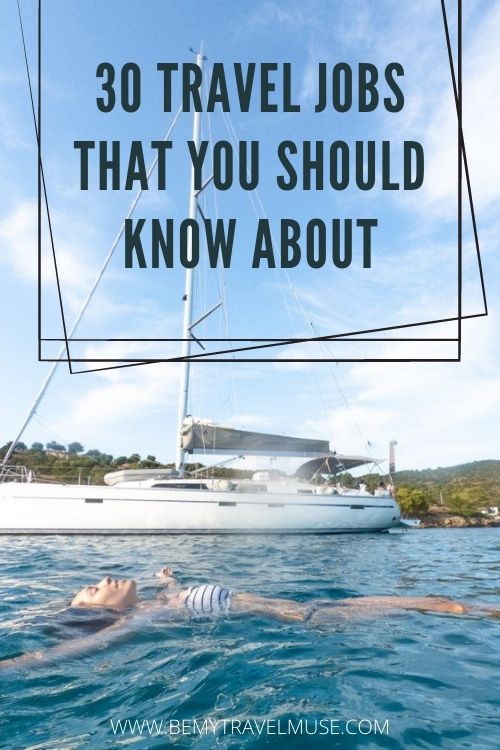 Ready to take your career on the road? I hope this list provides a bit of hope for anybody stuck in a rut and wanting to travel. Whether you're fresh out of university or looking for a career change that allows you to travel the world, there's something for almost anybody on this list.
Which travel job sounds the most enticing to you?