I'm in a road trip state of mind lately. Is there any better way to travel, with nothing but freedom, twists and turns, and new horizons ahead? You can stop whenever you want, change course, or turn around completely. The choice is yours.
As an ode to my favorite way to travel, these are the best quotes about traveling that I feel are particularly perfect for road trips, from some of the greatest travel minds who ever graced this Earth:
"Stop worrying about the potholes in the road and celebrate the journey." – Fitzhugh Mullan
"You will never be completely at home again, because part of your heart always will be elsewhere. That is the price you pay for the richness of loving and knowing people in more than one place." – Miriam Adeney
"Travel isn't always pretty. It isn't always comfortable. Sometimes it hurts, it even breaks your heart. But that's okay. The journey changes you; it should change you. It leaves marks on your memory, on your consciousness, on your heart, and on your body. You take something with you. Hopefully, you leave something good behind." – Anthony Bourdain
"Life is either a daring adventure or nothing." – Helen Keller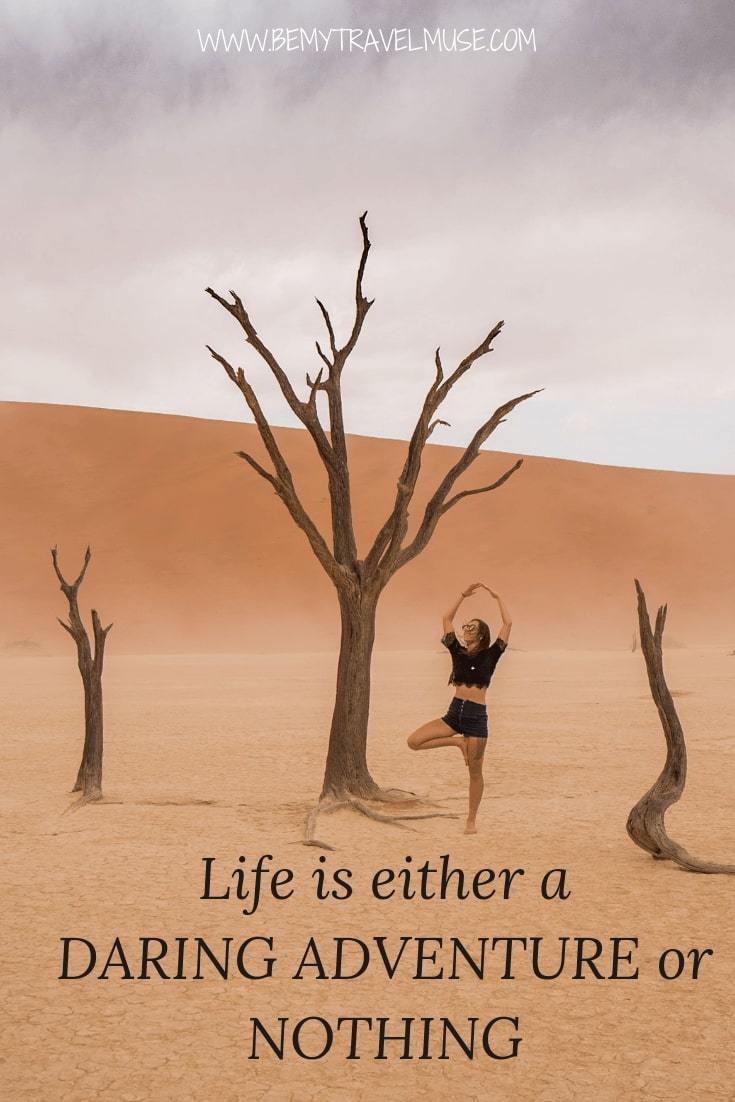 "We shall not cease from exploration and the end of all our exploring will be to arrive where we started and know the place for the first time." – T.S. Elliot
"Real adventure is defined best as a journey from which you may not come back alive, and certainly not as the same person." – Yvon Chouinard
"She wasn't where she had been. She wasn't where she was going, but she was on her way." ― Jodi Hills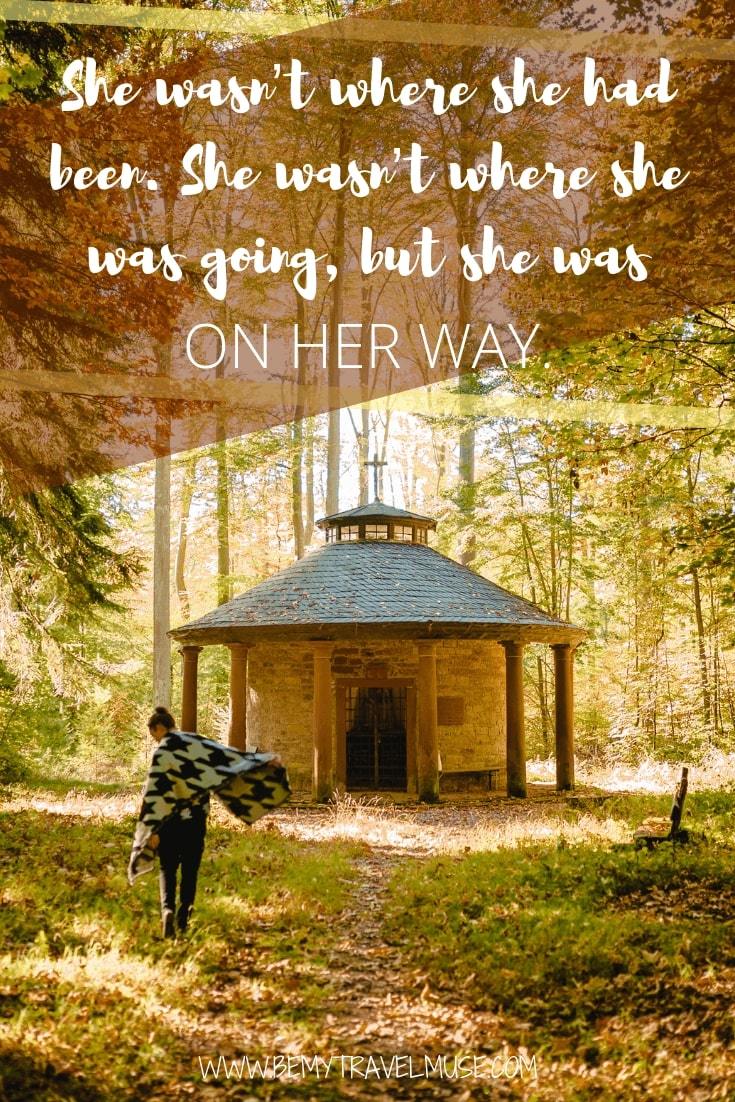 "Don't expect the unexpected. Let the unexpected expect you." ― Kiara Maharaj
"Because the greatest part of a road trip isn't arriving at your destination. It's all the wild stuff that happens along the way." — Emma Chase
"One's destination is never a place, but rather a new way of seeing things." -Henry Miller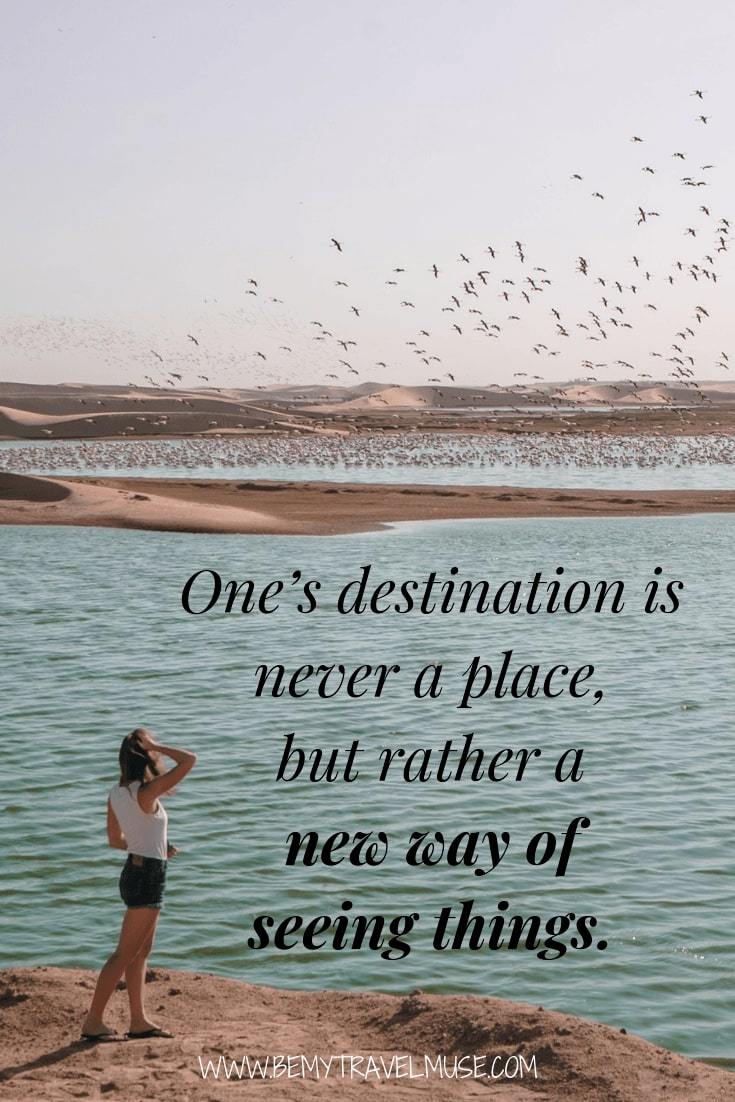 "We need the tonic of wildness — to wade sometimes in marshes where the bittern and the meadow-hen lurk, and hear the booming of the snipe; to smell the whispering sedge where only some wilder and more solitary fowl builds her nest, and the mink crawls with its belly close to the ground." – Henry David Thoreau
"I may not have gone where I intended to go, but I think I have ended up where I intended to be." – Douglas Adams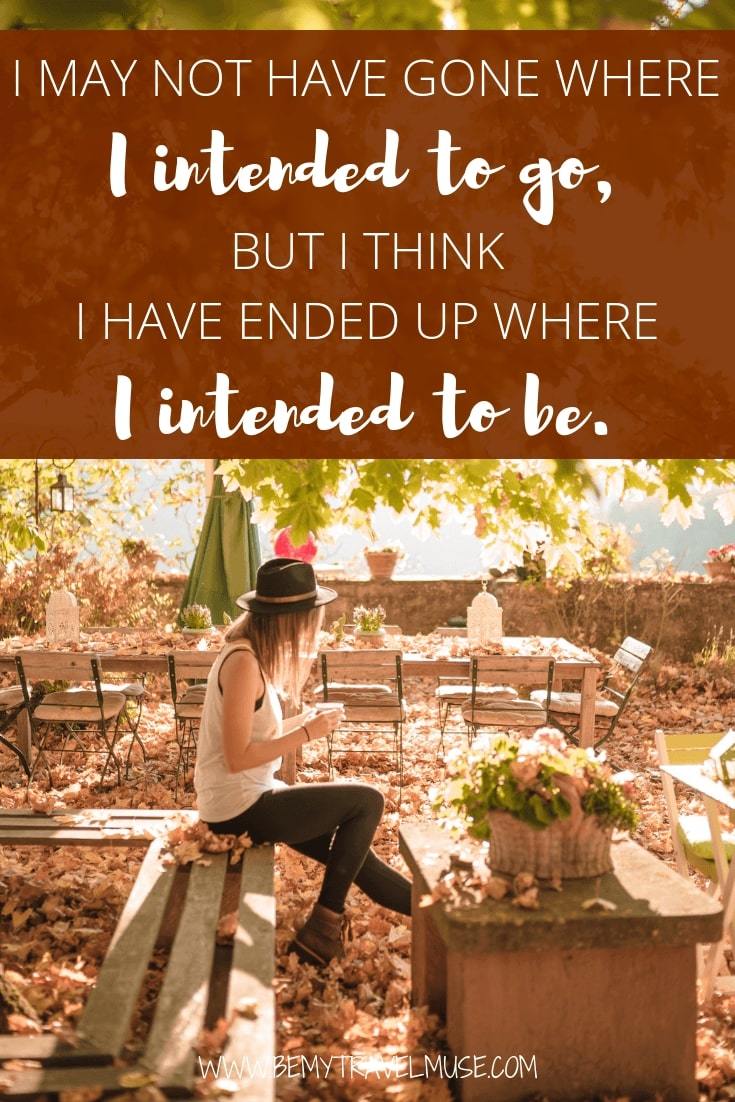 "If you make the mistake of looking back too much, you aren't focused enough on the road in front of you." – Brad Paisley
"You may not find a path, but you will find a way." – Tom Wolfe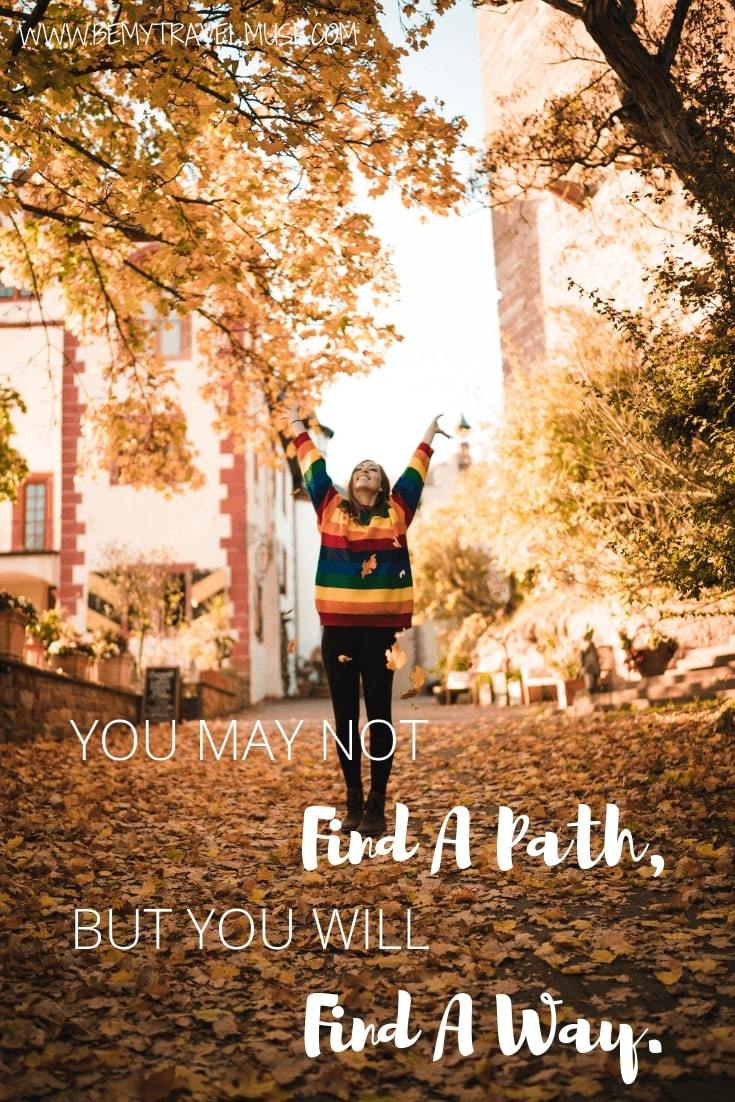 "Look on every exit being an entrance somewhere else." – Tom Stoppard
"Travel far enough, you meet yourself." – David Mitchell
"Look for chances to take the less-traveled roads. There are no wrong turns." — Susan Magsamen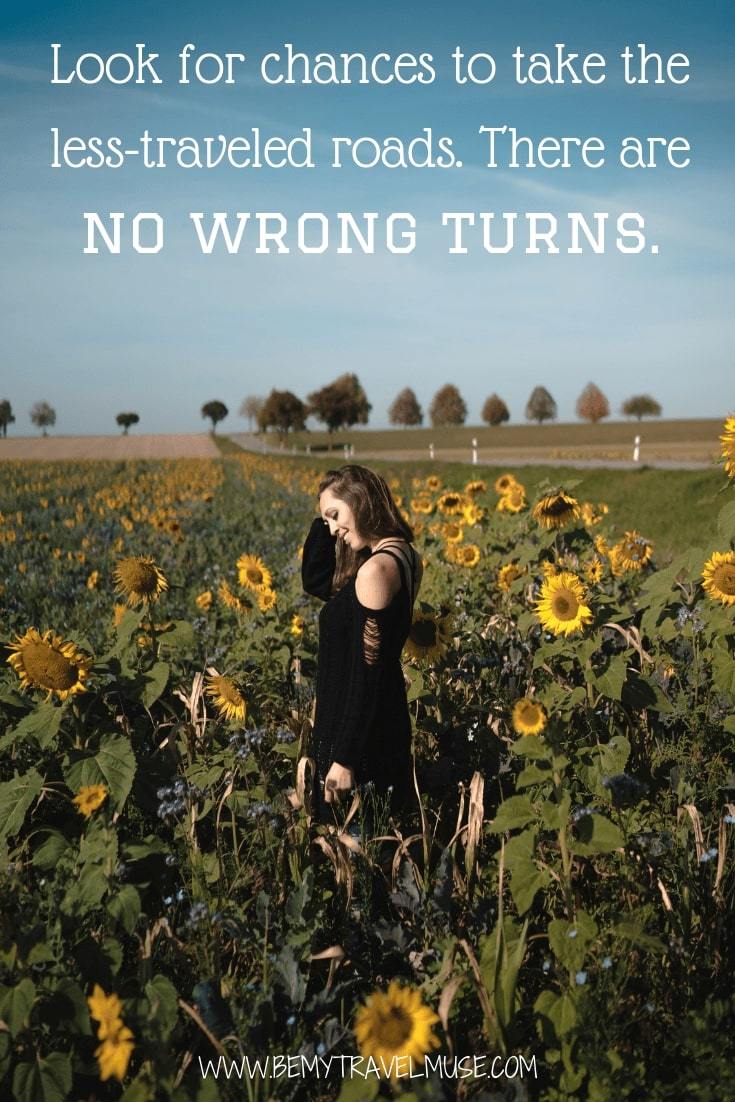 "The pleasure we derive from journeys is perhaps dependent more on the mindset with which we travel than on the destination we travel to." — Alain de Botton
"All journeys have secret destinations of which the traveler is unaware." -Martin Buber
"Sometimes the most scenic roads in life are the detours you didn't mean to take." – Angela N. Blount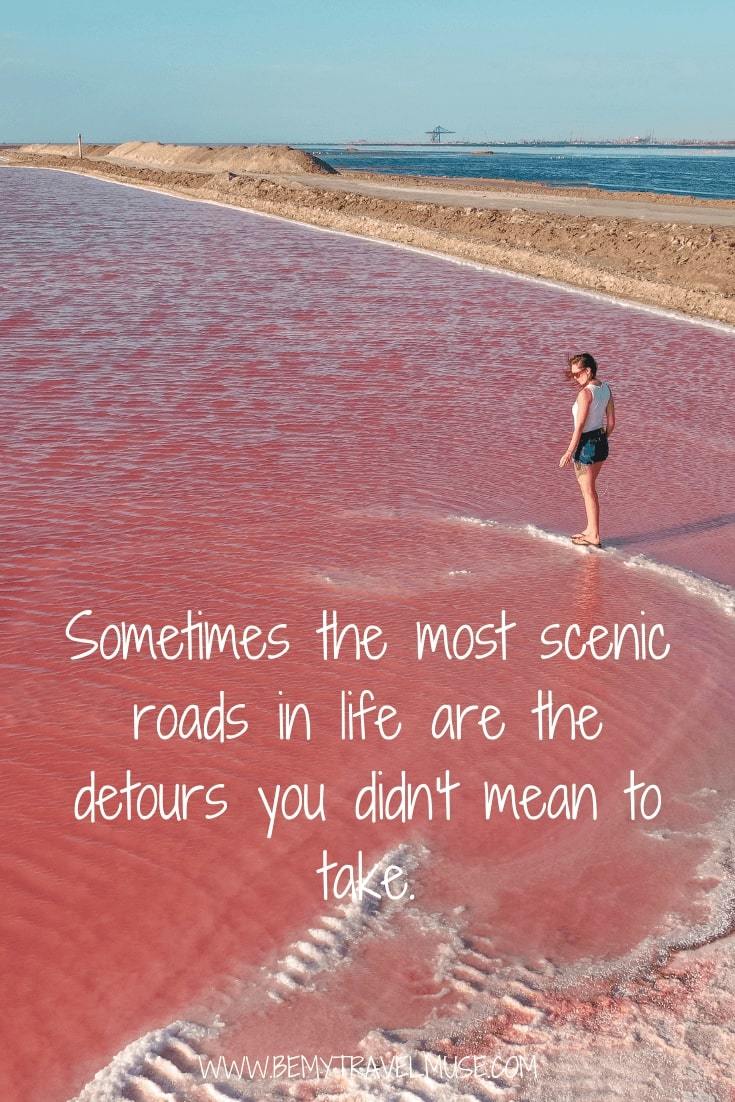 "We must go beyond textbooks, go out into the bypaths and untrodden depths of the wilderness and travel and explore and tell the world the glories of our journey." – John Hope Franklin
"The road is there, it will always be there. You just have to decide when to take it." – Chris Humphrey
I hope these quotes will inspire you to live life adventurously! Do you have a favorite road trip quote that's not on this list? Share it in the comments!
A few of my favorite road trips:
READ NEXT: