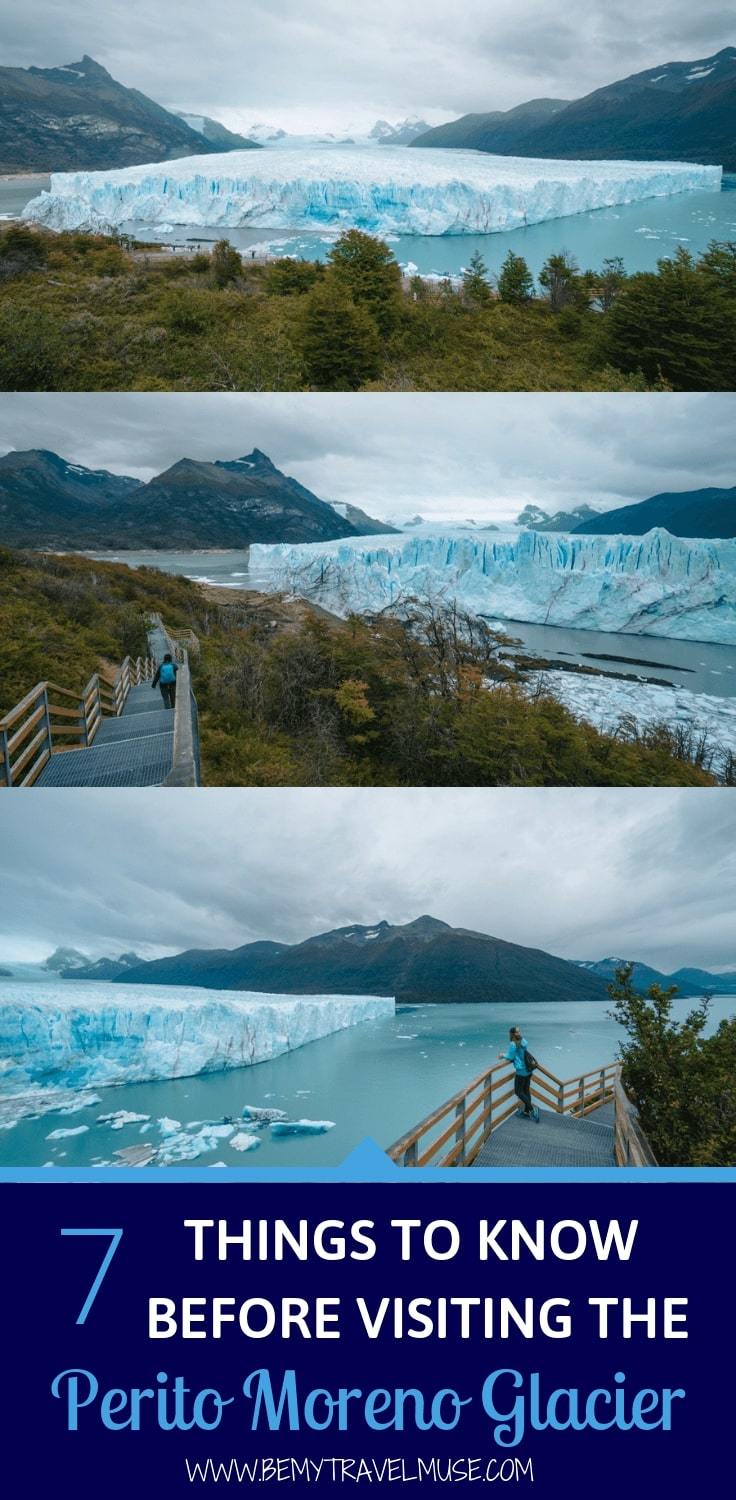 The Perito Moreno glacier in Los Glaciares National Park, Argentina, is arguably the most famous glacier in the world.
Covering an area of 250 km² and spanning 5 km in width, the Perito Moreno glacier is impressive to say the least.
Los Glaciares was declared a UNESCO world heritage site in 1981, and since then the glacier has only increased in popularity, regularly making the news when another ice bridge forms and collapses.
The glacier is also part of the Southern Patagonian ice field, which is the third largest frozen body of fresh water in the world. There are a few places where you can see the ice field from trails in Patagonia, including Torres del Paine, the Huemul Circuit in El Chaltén, and the boardwalk across from the Perito Moreno glacier.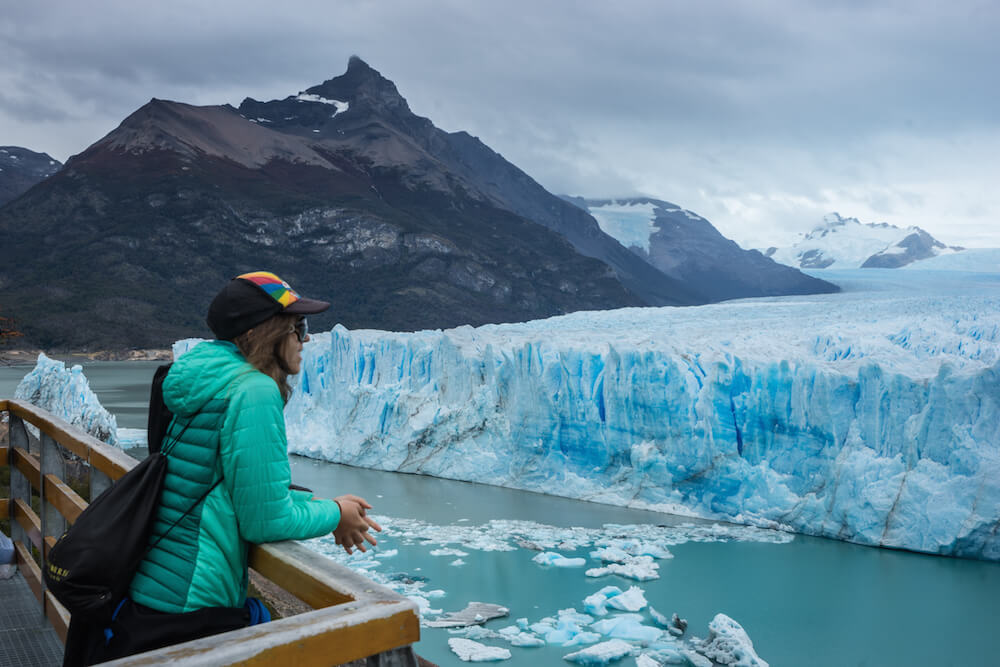 This is undoubtedly one of the highlights of any Patagonia trip, mostly because this glacier is so fun to watch. Pieces of ice are constantly caving off and falling into the green water below. Of one of only a select club of glaciers in the world known to be advancing rather than retreating, Perito Moreno is quite rare.
When you go to see the Perito Moreno glacier, there are some important things to know in order to make your trip more enjoyable. These are the top things to keep in mind:
1. The glacier is actually located in El Calafate
The glacier is actually not located in the town of the same name, which is over 600 km north. It is located just outside of El Calafate. I recall being quite confused when I first learned of this, assuming that it would logically be in the same place. But it's not! Now you know.
2. The best way to get there is to take a taxi
The best way to see the glacier is to take a taxi and ask him or her to wait for you while you explore. It sounds like this would be a premium service, but if you are splitting it with 3-4 other people, it's actually more or less the same price as a bus, or cheaper, and much more convenient.
Tour buses tend to arrive a bit later in the morning, so if you want to see this popular attraction without other people, a taxi is the best case scenario.
A taxi can cost anywhere from 1200 to 1500 pesos, and a bus ride runs 550 pesos per person. Hitchhiking is also possible as most cars will be heading to the glacier.
Entrance to the park costs 600 pesos each. None of the aforementioned options includes the price of the park entrance.
Out of all of these, I'd still opt for a taxi. I advise booking these by asking your accommodation to help a day or two before you want to go. This is what I did when I visited the glacier and I was so happy for the convenience! If you are a solo traveler, I recommend staying in a social hostel so that you can meet other people to split the taxi fare with.
3. Be prepared to give it several hours
The Perito Moreno glacier, as we've already discussed, is freaking big. There are multiple ways to view it as well, including various levels on the boardwalk and the boat. Do yourself a favor and give it a whole day, or at least an afternoon. If taking public transport, you can leave the station as early as 7:30am and get picked up as late as 4pm. The park opens at 8am and closes at 7pm, or 8pm in December.
There are some modern conveniences nearby, like food, bathrooms, and the visitor center. My personal favorite was just hanging out on the boardwalk and watching as the ice caved into the water below. We probably spent about 3 hours there.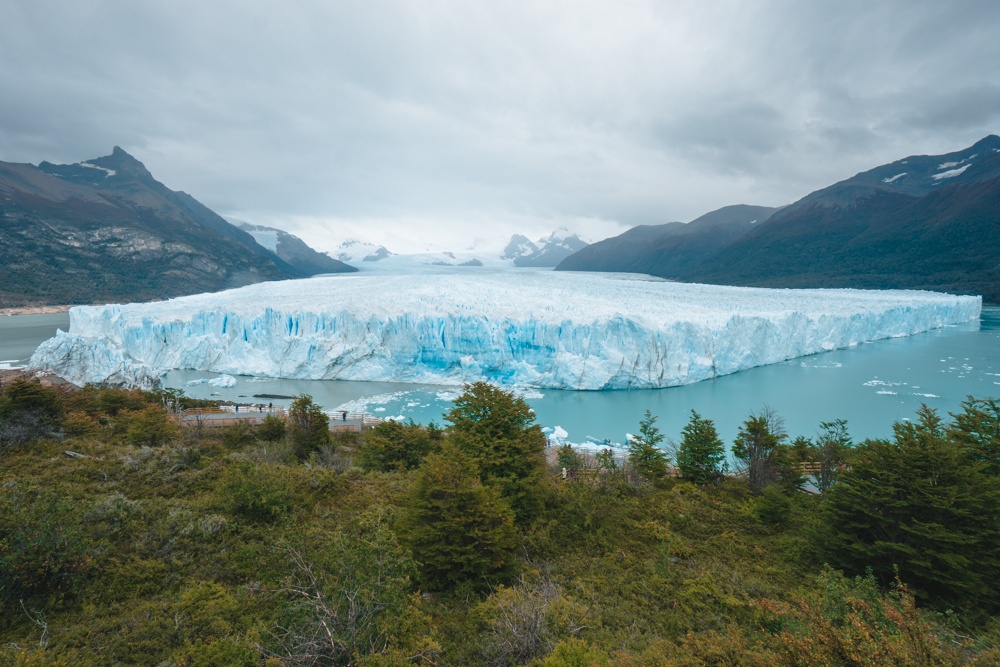 4. You can visit on foot or by boat or both
If you are interested in joining a boat tour, you can book directly at the entrance booth. The tour should cost you 350 pesos. However, this still requires you to figure transportation out on your own. Booking a boat tour in advance may be a smarter idea as most boat tours pick you up from your hotel.  This 8-hour boat tour provides pick up, and has an English guide.
I had personally already done a boat tour at both Glacier Grey and the O'Higgins glacier, which gave me a less crowded and more intimate experience, so I opted to pass on the boat trip.
Trekking tours are expensive, but worth it, especially if you have never done glacier trekking before. Depending on your time and budget, you can choose between short and long tours. The short tour is known as the "mini tour", which costs 7250 pesos and lasts about 8 hours in total (the trek is about 2 hours). All equipment including crampons and axes will be provided. If you are feeling extra adventurous and have the budget, check out the big ice trek, which costs 12700 pesos and lasts 9 hours in total (the trek is about 3-4 hours).
5. Get there early to avoid the crowds
As mentioned earlier, a taxi will allow you to get to the glacier before most of the crowds, or alternatively, go after the buses leave since the park stays open until 7pm, or 8pm in December. The best possible way to enjoy this glacier is without hordes of people, so get there when it's not the middle of the day, ideally directly after it opens or just before it closes.
This is difficult to do if taking any kind of transport other than a taxi or your own vehicle, so weigh the options.
6. The autumn is a beautiful time to go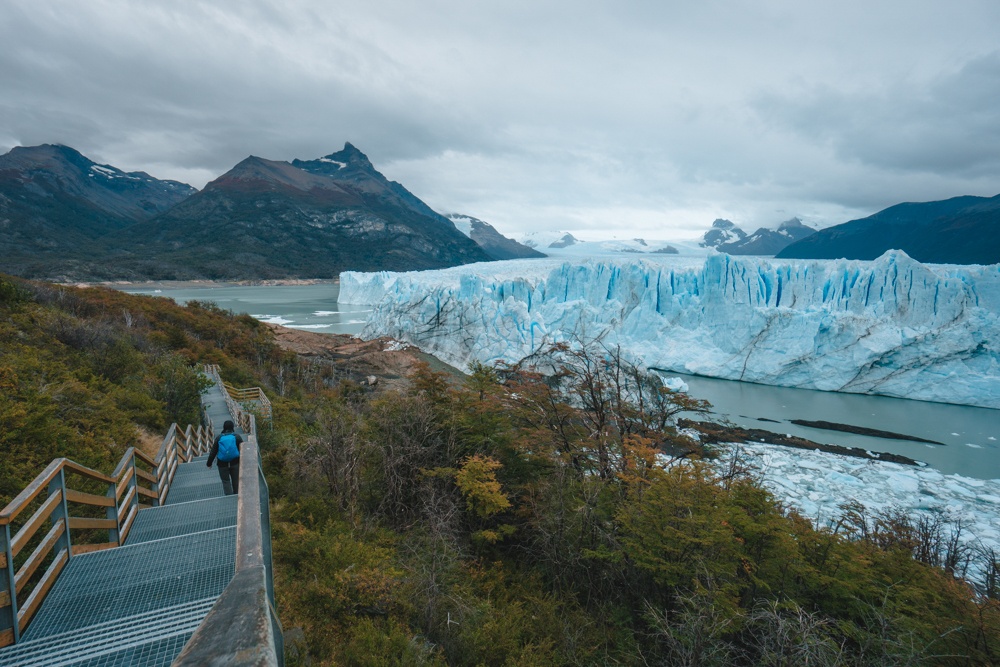 I saved the Perito Moreno glacier for the end of my two-month trip in Patagonia, so I visited in April just as the leaves were changing. It was absolutely gorgeous to see the contrast of the reds and oranges with the deep blue of the ice into the water. Patagonia is also a bit less popular during the autumn than in the summer, so if you can orient this towards the end of your trip, it can be a bit more enjoyable.
Moreover, many of the other activities like hiking in Patagonia require slightly warmer weather, so saving something that can be enjoyed from the boardwalk or boat for the end of your trip might be a good call.
7. Feel free to stay on the outskirts of town
Being completely real, El Calafate is nothing to write home about. I found the town to be quite touristy and most of the food was really bland and uninspired. It was probably my least favorite town in Patagonia, which I know was harsh, but it just seems to be totally run by tourism.
So feel free to stay on the outskirts of town, and don't feel the need to spend the bulk of your time here. I would much rather devote more days to El Chaltén, which is a much more interesting place to be, and not too far away.
That said, this is a great place to fly into or out of and is the perfect jumping off point for El Chaltén in Argentina, or Torres del Paine National Park in Chile.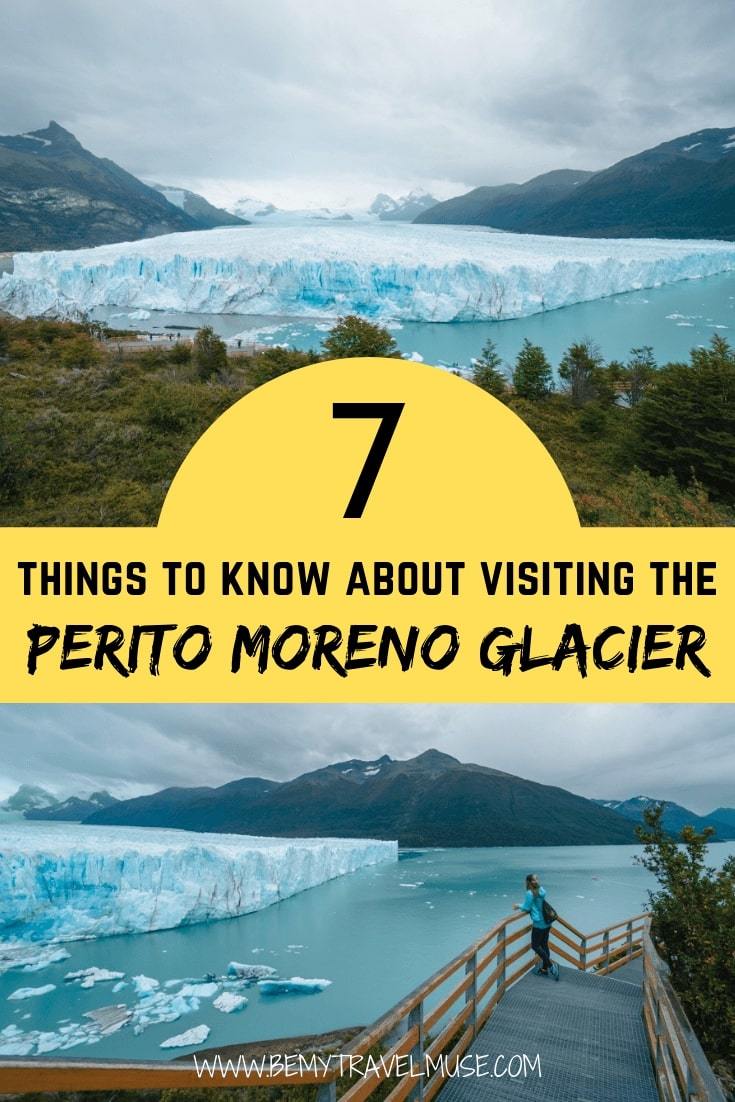 Read Next