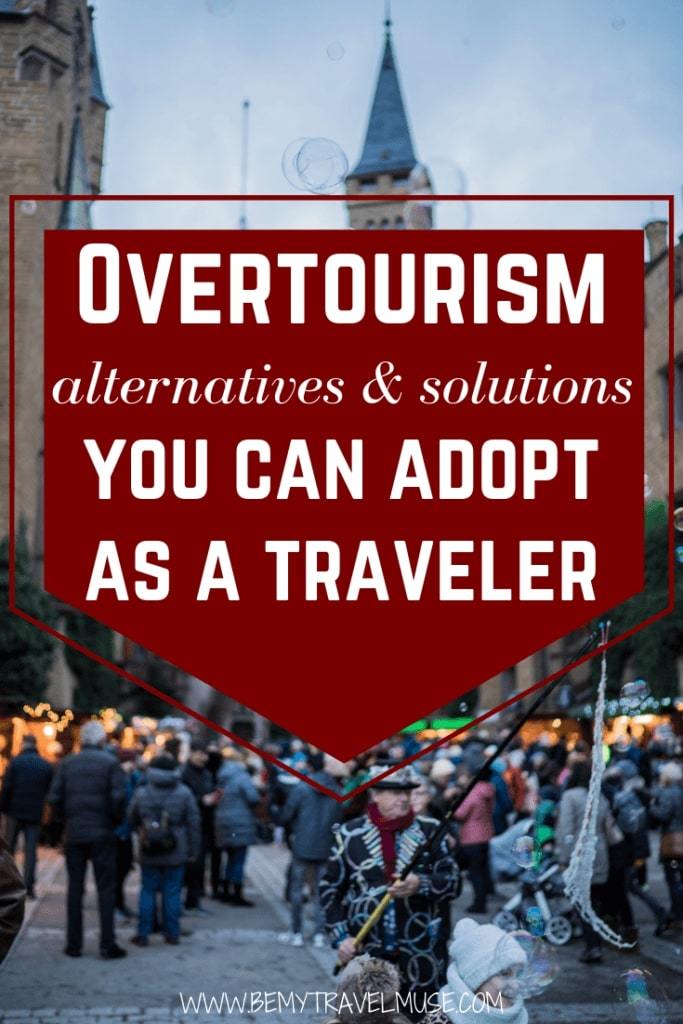 Perhaps you've heard about travel's newest buzzword: Overtourism. It's how we're ruining the places we care about by going to them in droves, causing headaches for the local community and sometimes irreparable damage to the environment.
I've been reading numerous articles on the topic lately talking about the rise in overtourism as more and more people travel the world, but felt frustrated when I wasn't given any solutions. While overtourism is a problem – yes – we can do things to alleviate it. These are my best suggestions for overtourism alternatives and solutions:
1. Visit Alternative Destinations
One of the biggest ways to help is to share the wealth. While Bali and Yosemite might be getting overrun, there are equally amazing islands and national parks that are so far under the radar that almost nobody else will be around. Often, these places aren't all that far away or hard to get to as well. The following are some of the most popular places along with ideas on other places you can visit:
When in Indonesia, avoid Bali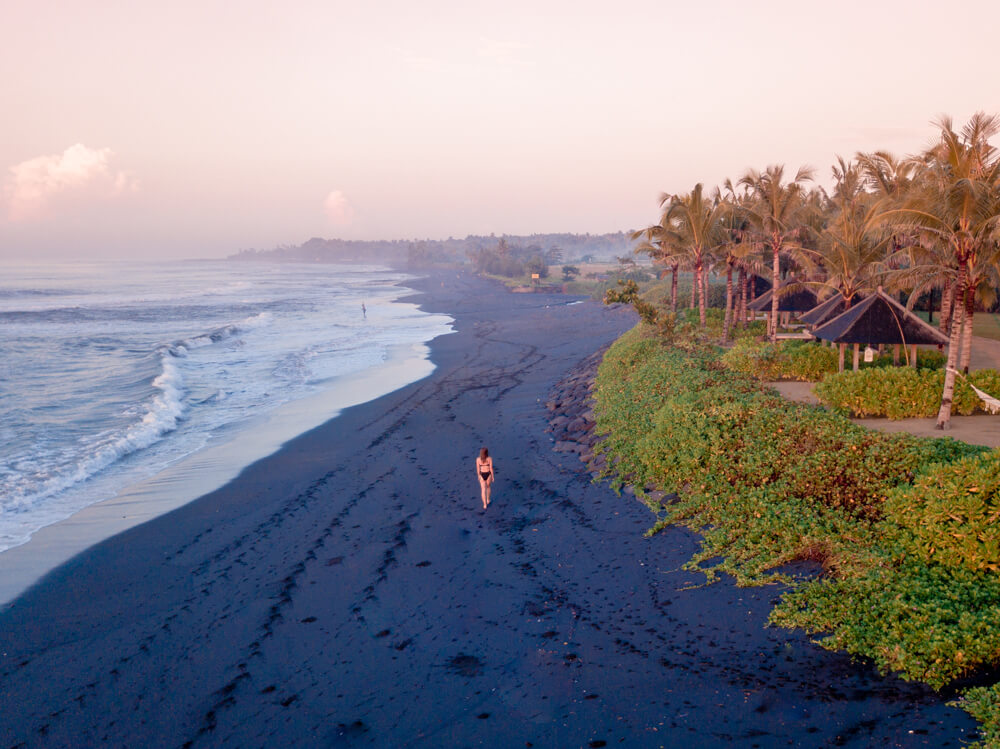 Ever since Eat, Pray, Love, which came out over 10 years ago, Bali has exploded. Your dreamy Brazilian businessman isn't waiting for you at the funky beachside bar with a mixtape in his hand anymore. Jokes aside, Bali is insanely crowded. It's a place I tend to avoid when in Indonesia. In 2017, close to 14 million foreign tourists visited Indonesia – 5.5 million of them went to Bali. In 2018, the target was 7 million! The Balinese culture we all loved is more or less gone, replaced by the same selfies in the same places. Bali is a popular, concentrated hub for digital nomads and popular travel influencers. It looks nothing like the rest of the country – stylish cafes, night clubs, and expensive villas are everywhere. Traffic is horrendous at any given time, there was even a garbage emergency. Thankfully, there are more than 17,000 islands in the country.
Instead go to:
Raja Ampat, Lombok, and the Gili Islands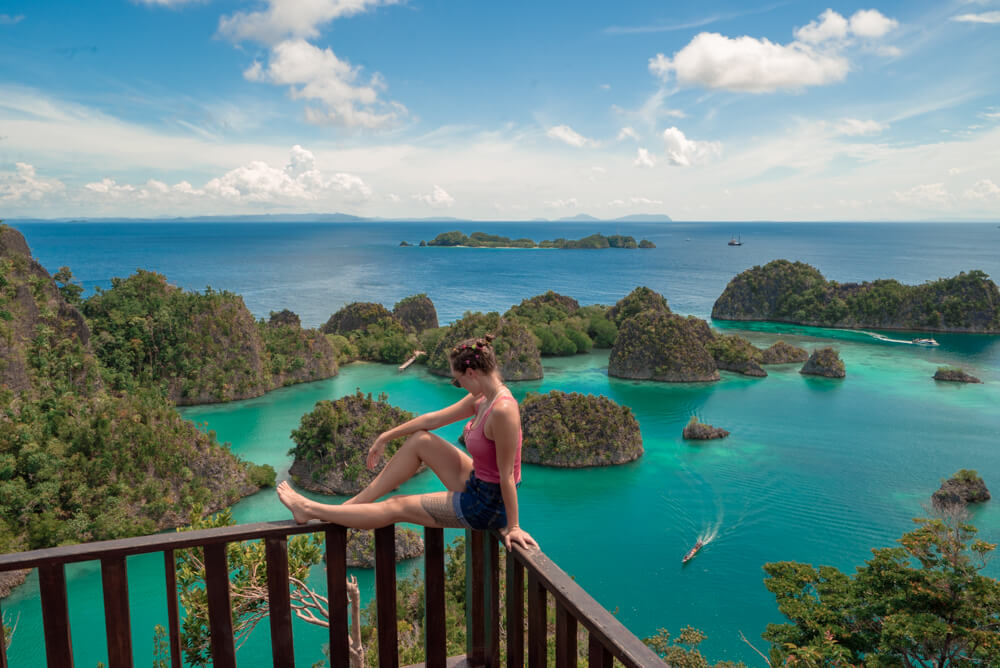 Just a 30-minute flight away lies Lombok, a beautiful island I was often told is what Bali looked like 30 years ago. There are gorgeous beaches with less than half of the crowds you get on Bali, stunning waterfalls, and great local food. You can also take a boat and get over to the Gili Islands, which consist of Gili Air, Gili Trawangan and Gili Meno, each with their own personality!
Here's another hidden gem in Indonesia I almost don't feel like sharing – after searching far and wide for an island paradise that feels unknown and largely uninhabited, Raja Ampat fits the bill in every way. I imagine it looks the same now as it did thousands of years ago. Diving is sensational. It was a show that even Ariel would find impressive. If your heart is set on Bali, I found a beautiful resort with few others around, and the Nusa Islands are fantastic as well.
When in the Philippines, avoid Boracay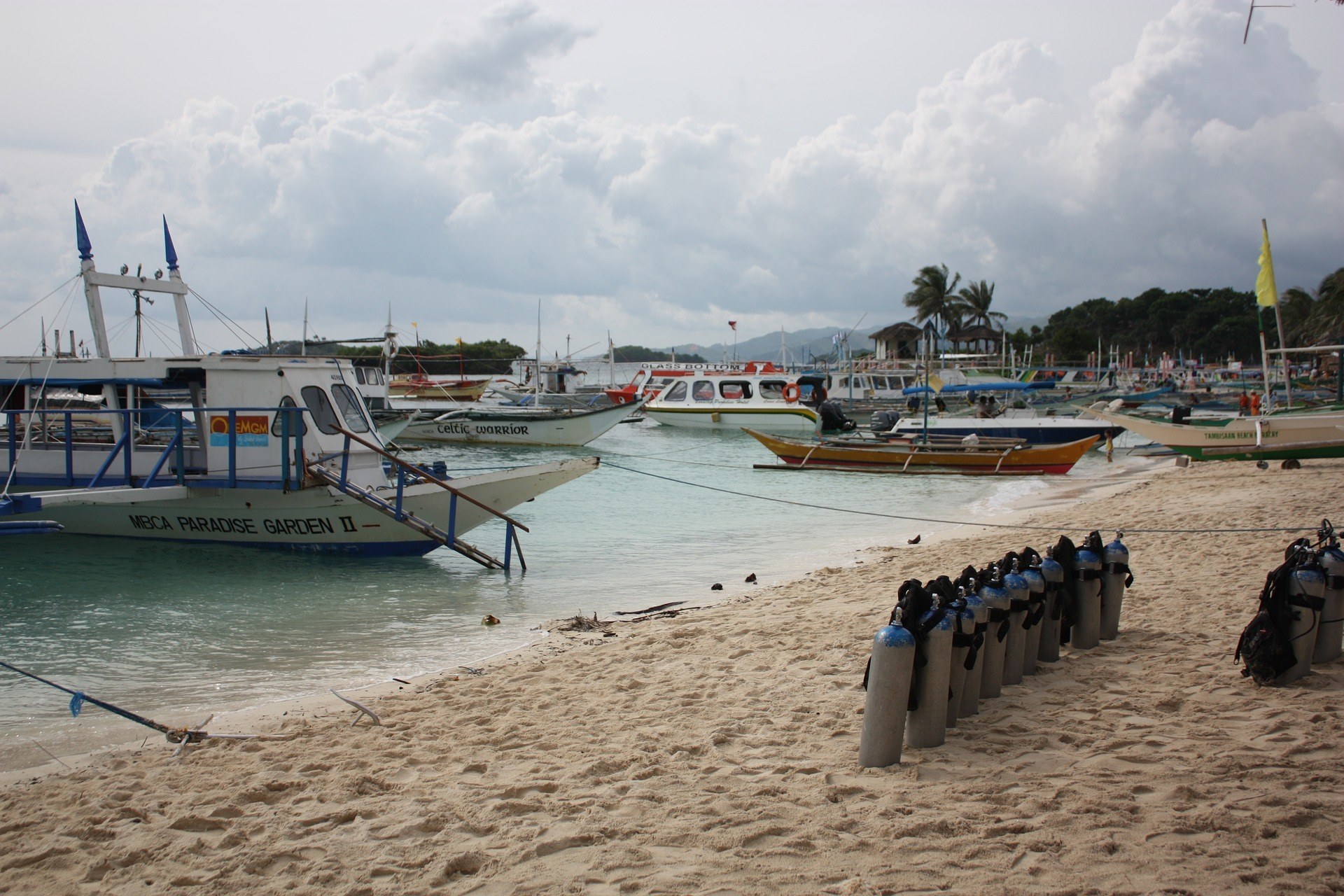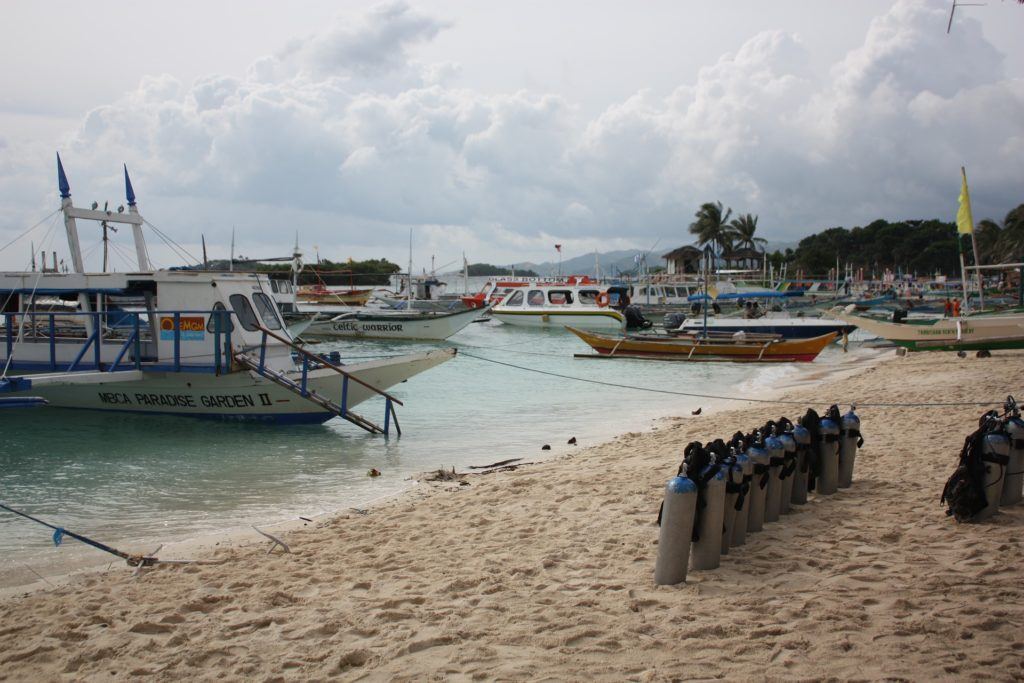 Tourism has blossomed in the Philippines in recent years. In 2017, the country welcomed 6.6 million foreign tourists, though with more than 7000 islands to choose from, most tourists opted for Boracay. More than 2 million tourists visited an island that's less than 4 square miles. The infrastructure simply failed to keep up with the tourist boom, and it didn't help that many tourists were reckless and irresponsible, leaving rubbish everywhere and treating the environment with disrespect. The island of 30,000 population suffered a great deal from overtourism, and the president eventually directed a closure of Boracay in its entirety.
Instead go to:
Siquijor, Siargao, and Bantayan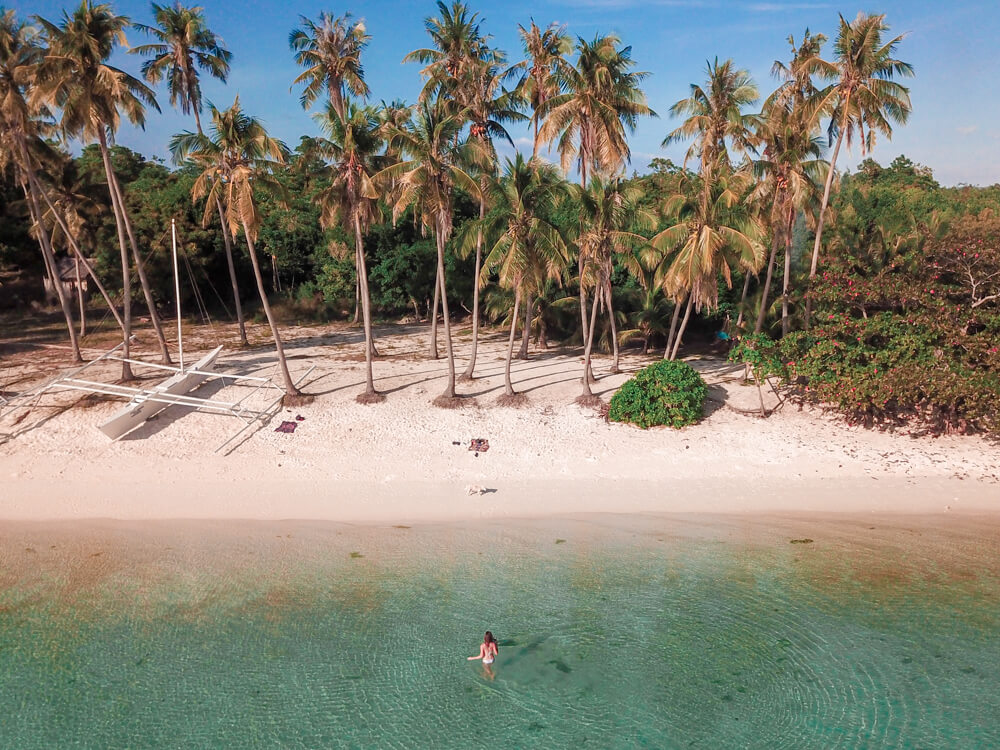 The mystical Siquijor Island is a combination of white and black magic, the yin and the yang. It's considered a place of curses and voodoo for locals and as such has not received as many tourists as other islands. But there are gorgeous waterfalls, beautiful corals, the caves, the big tree, and white sand beaches. And then there's Siargao Island, a water-lover and general adventurer's dream. A surfer's paradise with a playful soul to it, it's also a place that evolves a lot as one travels through it. Finally, there's Bantayan Island, a peaceful paradise north of Cebu, with powdery white sand beaches, the friendliest locals you'll ever meet, and a skydiving opportunity!
These are just 3 lesser-known islands in the Philippines – I am fairly certain that there are a thousand and more out there. Why go to Boracay and squeeze with thousands of other people, when you can easily find a little piece of paradise all to yourself?
When in Croatia, avoid Dubrovnik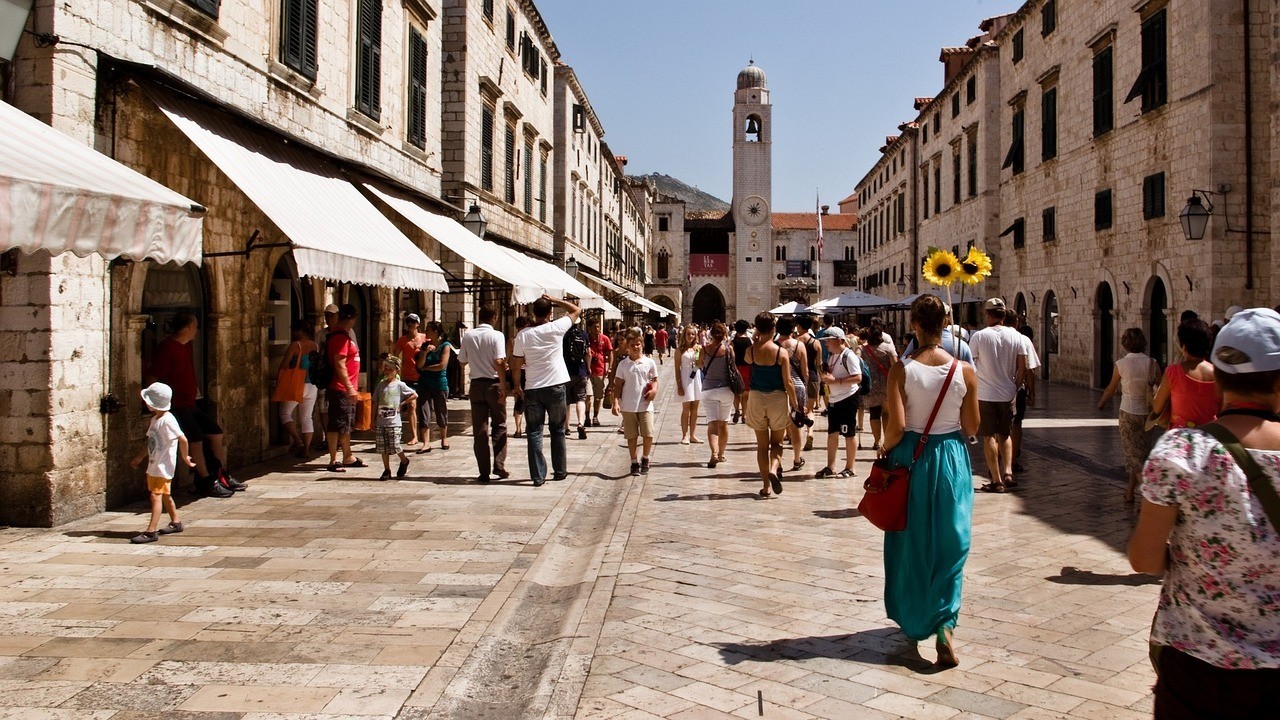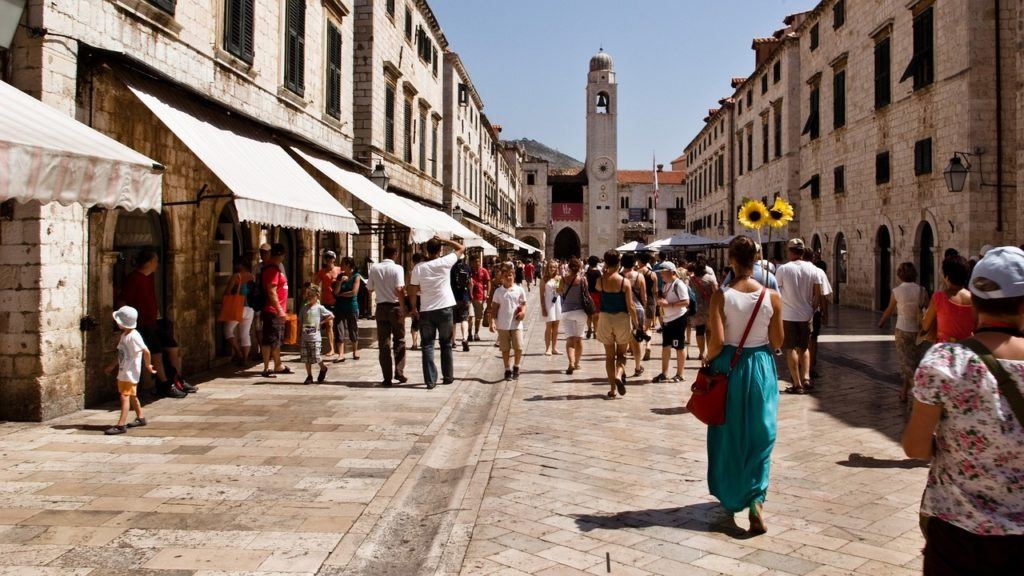 Just last year, the 800-year-old old city received close to 280,000 foreign tourists in fewer than 6 months, just from cruise liners alone! Cruise ships dock in the harbor on a daily basis, sending thousands of tourists to the Game of Thrones filming location. Many locals are suffering from the increased prices and inconvenience and have moved out of Dubrovnik as a result. As for the 1000+ residents left behind, home feels like Disneyland. Given the current situation, unless you are into touristy experiences, it could be difficult to enjoy your time in Dubrovnik – a visitor mentioned that "the streets are so crowded, you're walking along with your nose almost on the shoulder blades of the person walking in front of you". In 2016, UNESCO warned that the Old Town's World Heritage status was at largely at risk due to overtourism. The local government has since then implemented restrictions on the visitors' numbers, but I believe it will take years before Dubrovnik recovers completely.
Instead go to:
Vis
a remote island with gorgeous beaches, wonderful underwater world, and unspoiled nature; or if you really still want to visit Dubrovnik, go in the fall.
When in Thailand, avoid Koh Phi Phi and Phuket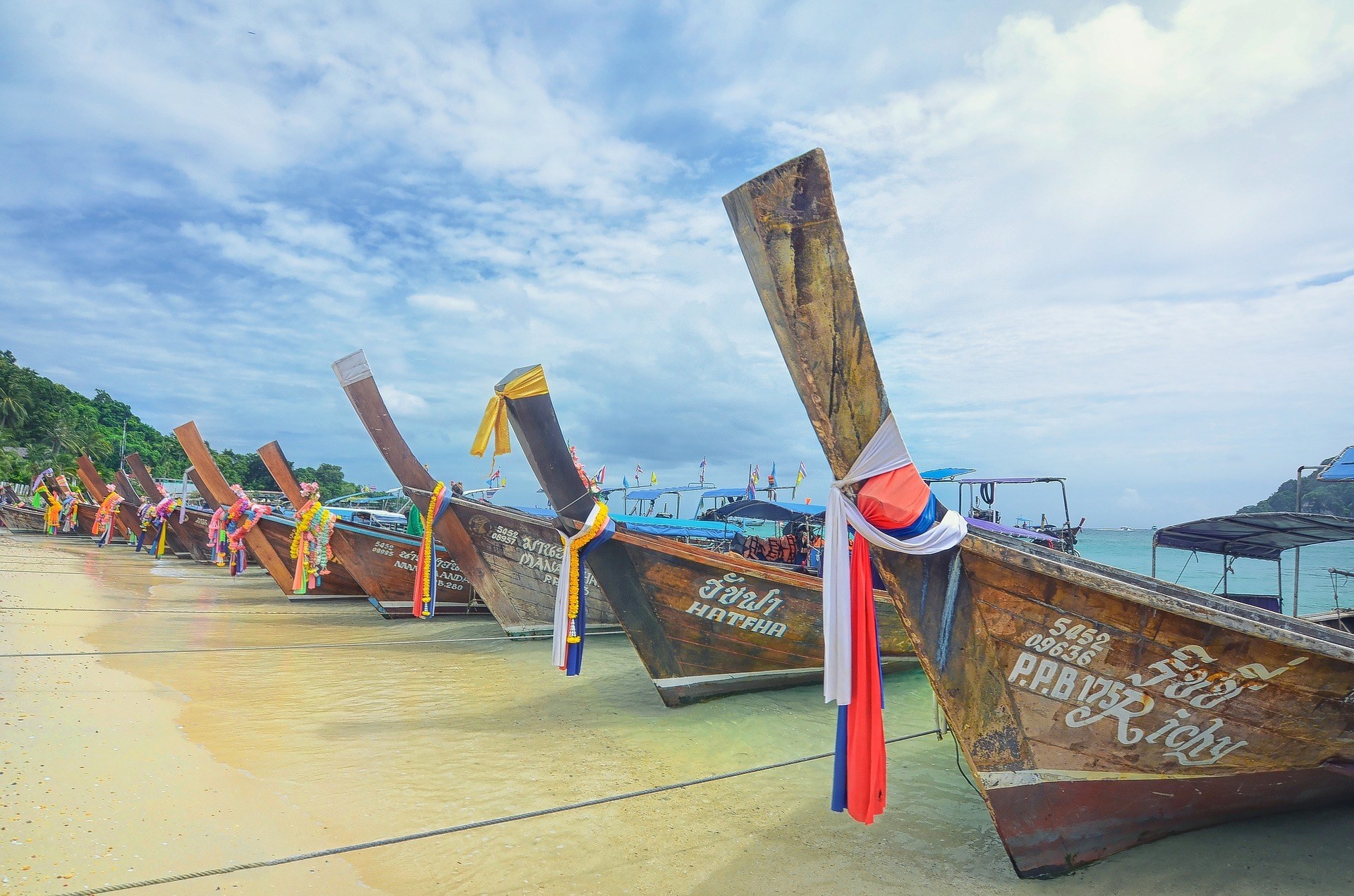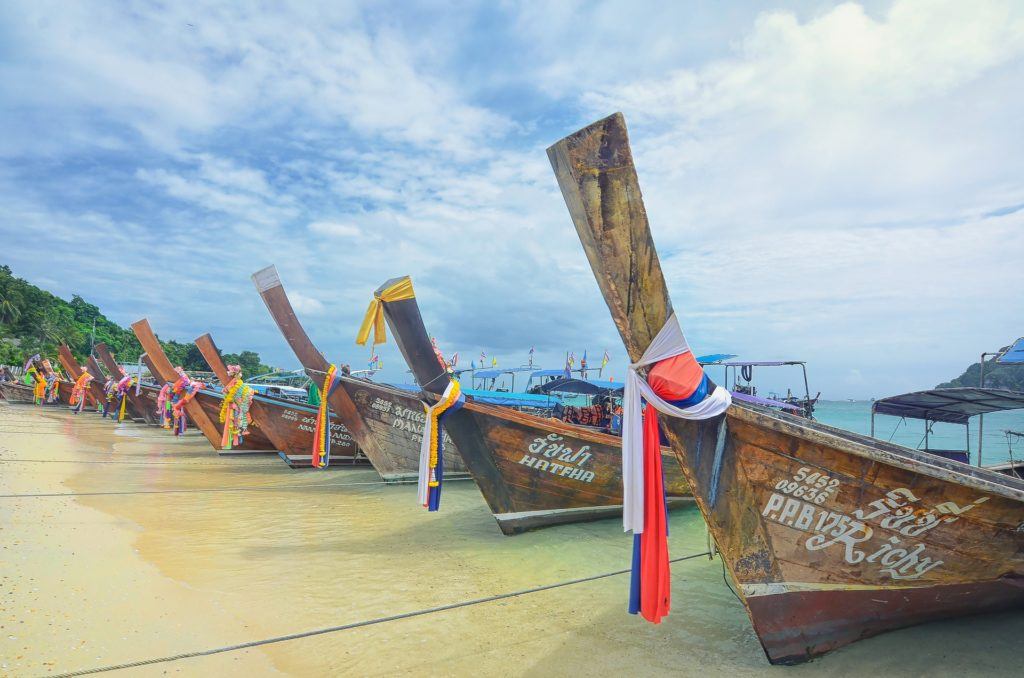 Perhaps you've heard of the closure of Maya Bay by now. The popular beach made famous by the movie The Beach looks nothing like before – every day, up to 5000 tourists showed up at the 250 meter long beach, with boats lined up all over the shore, making it impossible to swim without bumping into something. Earlier last year, the local government officially closed Maya Bay. But that hasn't stopped large tour groups from visiting the rest of the Koh Phi Phi Islands. Unless you want what others have described as a terrible time, I'd recommend avoiding Koh Phi Phi altogether. Phuket is another Thai island destination that's ruined by overtourism. The island welcomed 8.4 million visitors in 2017, which is an insane amount given that it has a local population of 500,000. Trash has become a serious problem in Phuket, as the island simply lacks the infrastructure to manage the surging amount of tourists. 
I love Thailand, and it's sad to see beautiful places ruined by overtourism. There are better places to be though.
Instead go to:
Koh Yao Noi, Koh Yao Yai, and Koh Lanta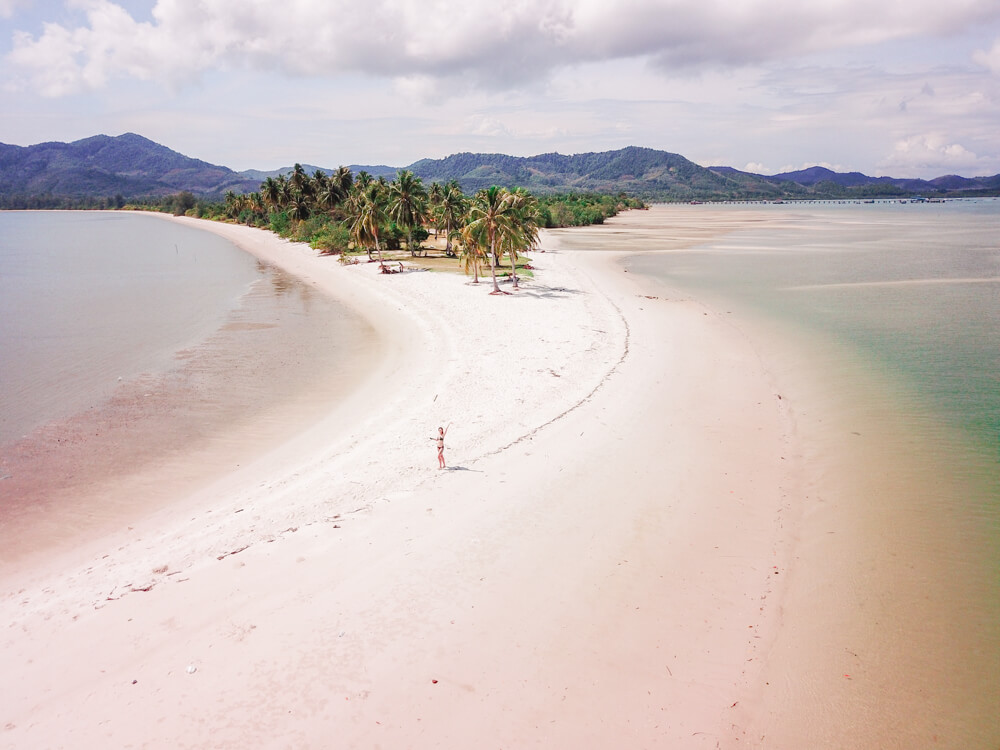 I'd read before that Koh Yao Noi was the 'no farang' island and while that's not entirely true, it is a little slice of paradise that tends to attract a much smaller crowd than its neighbors. The beaches are quiet and clean, there are a few high-end but eco-friendly resorts on the island, as well as local guesthouses run by people who have spent their whole lives on the island. Koh Yao Yai is just as lovely, so is Koh Lanta, a relaxing island a boat trip away from busy Krabi. Everyone and their mother has been to Thailand, but you'll find comfort in knowing that peaceful, laid back places absolutely still exists in the Land of Smiles. You just need to know where to find them.
2. Travel During the Shoulder Season
Surely, the cherry blossoms in Japan only come once a year; and of course Songkran, the Water Festival in Thailand, only takes place in April annually. If you still want to see these things, it's a cool experience and I can't blame you! That said, apart from holidays and special occasions, is it really worth it to deal with inflated prices, crowds and long queues in the name of "best time to go"?
Traveling during the shoulder season means lowered prices, more space, and (mostly still) decent weather. I LOVE shoulder season travel and usually try to aim for the months just before or just after high season. Here's an example list of popular destinations and its alternative "best time to go":
| | | |
| --- | --- | --- |
| Destination | Avoid | Go during |
| Aruba | December – April | Mid April – August |
| Dubrovnik | July – August | May – June or September – October |
| France | June – August and December – January | April – June or September – October |
| Hawaii | April – June or September – December | December – April |
| Iceland | June – August | March – May or September – October |
| Indonesia | July – August | March – April or September |
| Japan | April – May | Late May – June or September |
| Maldives | December and March | November – April |
| Mexico | July – August | December |
| Thailand | November – March | Late April – June or September – October |
3. Practice Mindful Travel
"Mindfulness is the practice of paying attention in a way that creates space for insight." -Sharon Salzberg
Applying the concept of mindfulness to travel will help curb overtourism. To me, being a mindful traveler means being honest with your intention to travel to a destination, being present, and immersing yourself in the environment you are in, and limiting your impact on the environment to a minimum. You might ask, what has all that got to do with combating overtourism?
What's your intention?
With Instagram influencing many people's travel decisions, sometimes we lose sight of the real purpose of traveling to a foreign place. Did you want to travel to Peru to experience the vibrant local culture, explore the ruins and mountains, or because Machu Picchu is on the bucket list you saw on Pinterest? By being mindful with your travel intentions, you'll pick a destination that you truly want to see and experience, rather than basing it on someone else's expectations. That means a higher likelihood of visiting places off the beaten path, therefore reducing the tourist number in places suffering from overtourism.
Ask yourself why you want to go, what you plan to do, and what you want out of your trip. Be honest with your intentions and more importantly, yourself.
I'm in large part writing this advice directly to myself. I've visited loads of places because I saw them on Instagram and fell in love, without thinking about the impact or crowds. This is something I aim to be better at doing in the coming years.
Be present
Many locals in places that suffer from overtourism complain about some of the tourists' disrespectful and ignorant behavior. It must be exhausting to be them and I really feel for them. A little respect goes such a long way!
Learn a few simple phrases in the local language, strike a conversation with the locals politely, learn about their culture respectfully, ask them for recommendations, and I guarantee you that such interactions will only enhance your travel experience. Pay attention to your surroundings and see if there's anything you can do to give back – it could be as simple as picking up the trash as you go, buying your souvenirs from a real local shop, or staying in a local guesthouse.
The locals are often the biggest victims of overtourism. They are forced to deal with inflated prices, unwelcome behavior, and all of the environmental impacts as a result of overtourism. By being a mindful traveler, you travel with respect and a better attitude, and truly immerse yourself in the experience. This often means getting off the beaten path and contributing to the local economy.
Limit Your Environmental Impact
Have these things handy in your backpack: an insulated water bottle, a foldable shopping bag, a set of cutlery, and a reusable straw. Read up on the Leave No Trace Principles and practice them. Trash is a serious problem and it is especially prominent in most, if not all of the destinations dealing with overtourism. Much of this is from single-use items that aren't recycled due to lack of recycling programs in many developing countries. Regardless of where you are traveling to, having these things handy will dramatically reduce your environmental impact.
Want to take a step further? Try not to take the domestic flights, and opt for ground transportation like buses and trains, which typically have a much lower carbon footprint (and honestly more interesting); pick hotels that have a proper recycling program; and eat local produce. Also, pack light; go on walking tours, or rent a bicycle to explore the city – please do not underestimate the power of small steps, if just half of the 5.5 million people who visited Bali in 2017 brought their own water bottle with them, there may not have been a need to declare garbage emergency!
4. Explore "New" Destinations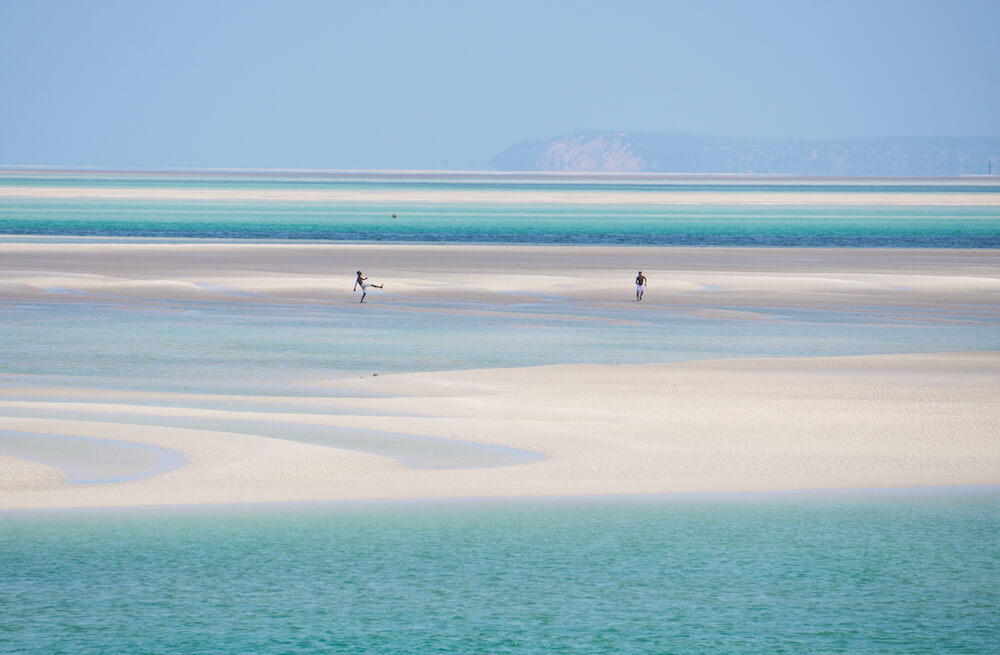 Everyone and their mother has been to Thailand in Asia, France and Italy in Europe, and Morocco in Africa. Why not explore elsewhere with even more to offer? We've got 195 countries in this world, it's time to discover "new" destinations. Here are a few recommendations:
If you are into hiking and nature, go to Kyrgyzstan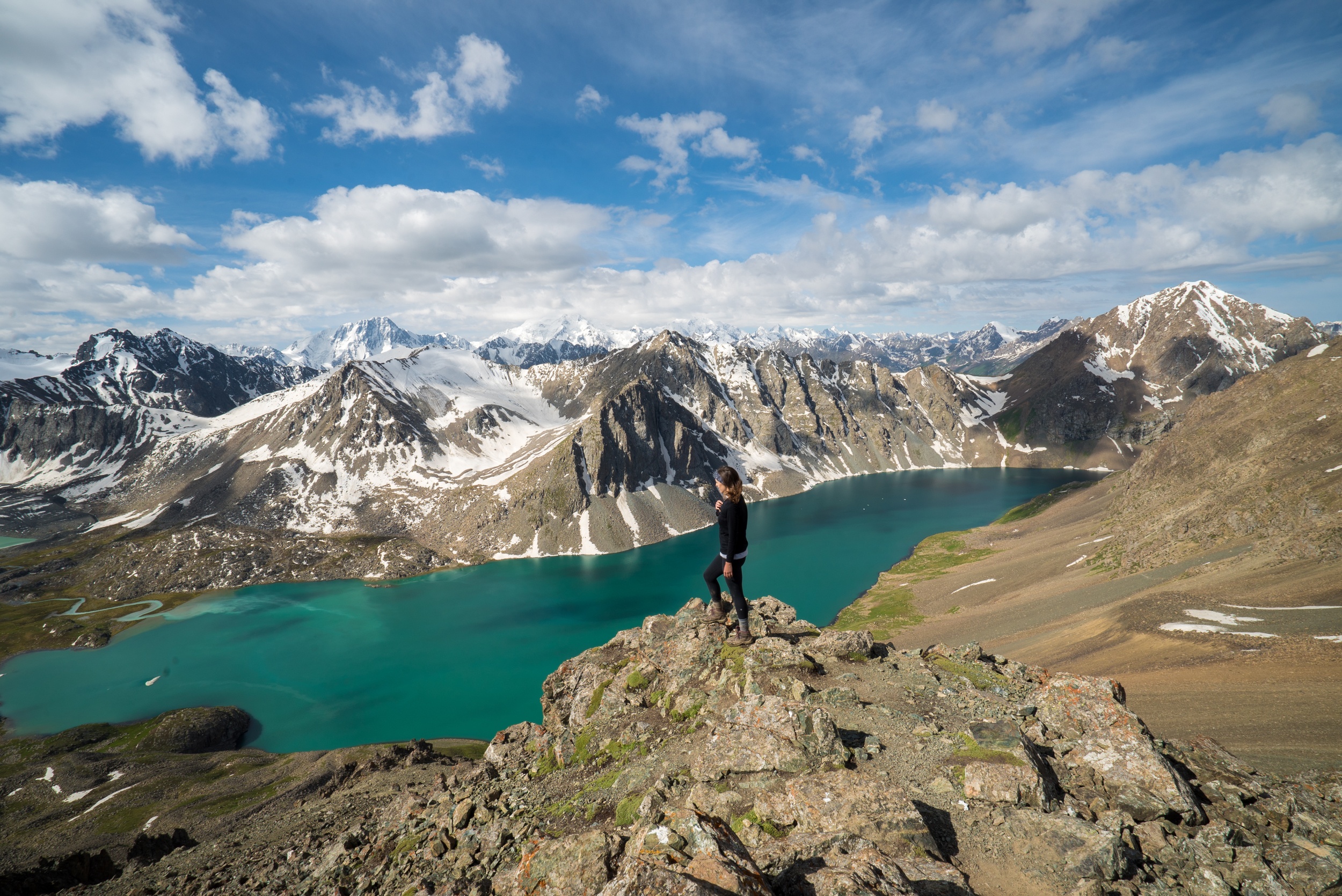 I call it the Patagonia of Central Asia for good reason! This picturesque country is located on the Silk Road, surrounded by China, Uzbekistan, Kazakhstan, and Tajikistan. Once part of the Soviet Union, Kyrgyzstan is an ethnically diverse country descended from nomads.
This is where you can attend the biannual nomad games, see what it's like to live in a yurt, trek through the Tian Shan mountains for weeks on end, and eat delicious, hearty food often garnished with dill. While on your trek, you're sure to run into some nomads on horseback, cows grazing, horses running, and sheep crossing the path. I can't recommend Kyrgyzstan enough.
If you are into wildlife and unique landscape, go to Namibia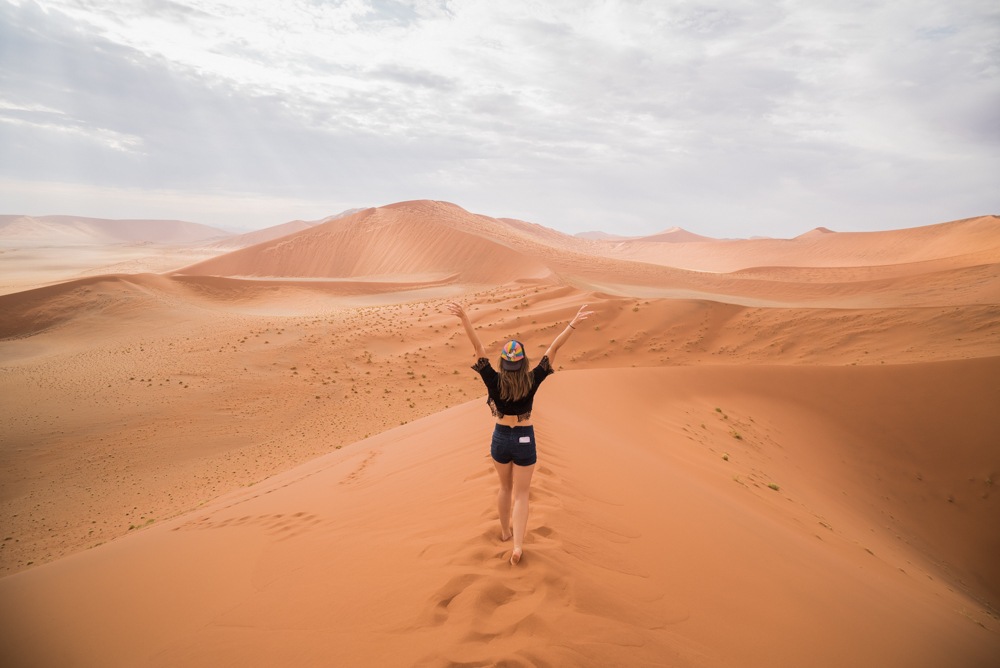 Namibia is a desert lover's dream. Combining the beauty of canyons, giant orange sand dunes, lovely beaches, awesome wildlife sighting possibilities, and friendly locals, it ticks every box.
In stark contrast to heavily populated countries like Tanzania in Eastern Africa, Namibia has a tiny population of just 2.6 million people and you just might go all day without seeing another person in the southern part of the country.
Namibia is also home to the largest canyon in Africa, the tallest sand dune on earth, and of course, the infamous honey badger. If on safari in Etosha National Park, elephant, rhino, lion, zebra, giraffe, and countless other animal sightings are all possible. If you're an adrenaline junkie, dune boarding and skydiving are both popular activities on the coast as well. In short, Namibia is awesome.
If you are a city girl, go to New Orleans
If NYC is the cool 'It girl', New Orleans is the 50s pin up style sister. The friendliness combined with the huge variety of things to do, including shopping, walking tours, tarot card reading, and amazing nightlife will keep you fully entertained during your time in the Big Easy. It's nowhere nearly as crowded as NYC, but definitely still buzzing with life.
If you want a Southeast Asia adventure, go to Laos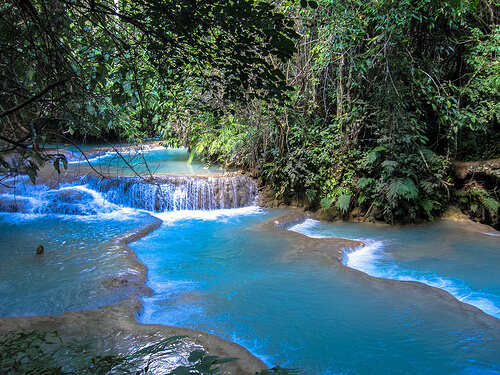 You are not wrong to think that every inch of Southeast Asia has been stepped all over by backpackers. But Laos is one of the least visited countries in Southeast Asia (right above Brunei and Myanmar), as the country opened up to tourism much later than its neighbors. Thanks to this, much of the country, especially the south, provides unique opportunities for genuine cultural interaction, a glimpse at unspoiled nature along the Bolaven Plateau, and enough outdoorsy activities to make Laos a destination in itself.
Finally, just do your best. I know that it's not always easy to pick one place over another, especially when there's so little information out there about it. That usually leads to the greatest adventures, though it has more unknowns. If you want to visit these popular places, just think about the best possible way to do so. We can each do more to reduce our impact and be better tourists, one step at a time.