With everything going on in the world right now, a solo road trip has never sounded so appealing. Being out on the open road solo is liberating –adhering to your own schedule, moving at your own pace, and packing your OWN road snacks.
What's not to love? So pack a bag, turn off those email notifications, and hit the road BMTM style! Here's our list of the best road trips for solo travelers:
10. Pacific Coast Highway, California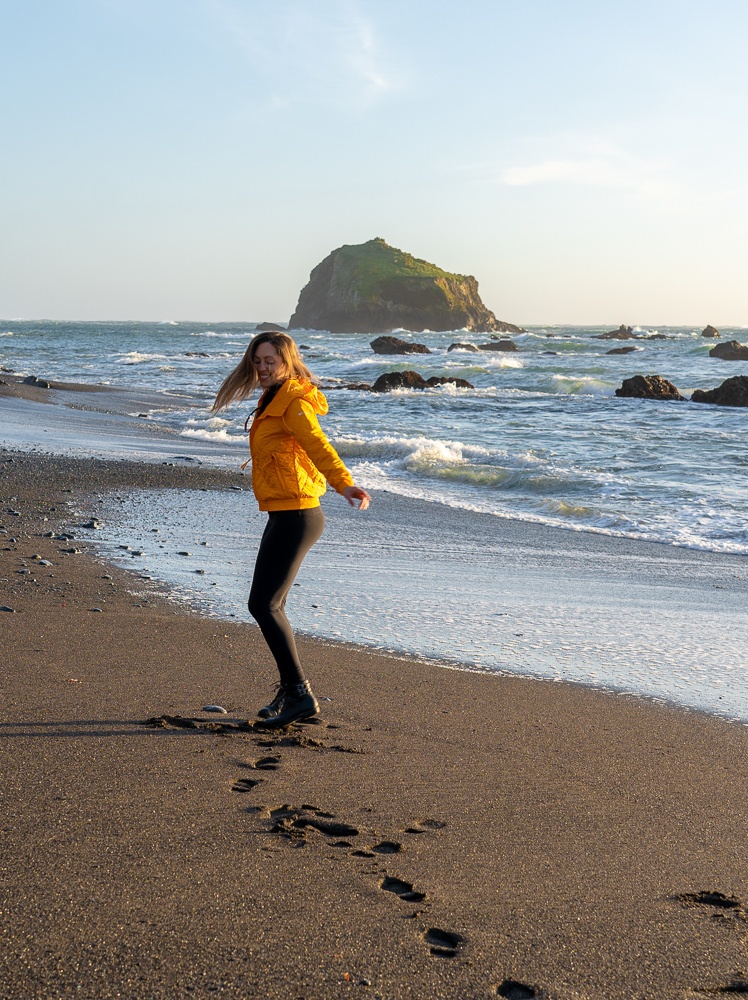 It's no secret that California is a road trip heaven all year round with its amazing Pacific Ocean views and wide expanses of open road waiting to be traversed. Take your pick from beginning as far south as the Mexico border or as far north as the Oregon border and begin the 1,650 mile adventure as quickly or as slowly as you'd like.
Check out our Pacific Coast Highway Itinerary for ideas for where to stop along the journey. This road trip is great for solo traveling as there are plenty of places to take in the scenery and find the stillness that you're craving.
➵ Check car rental prices here
9. The Oregon Highlights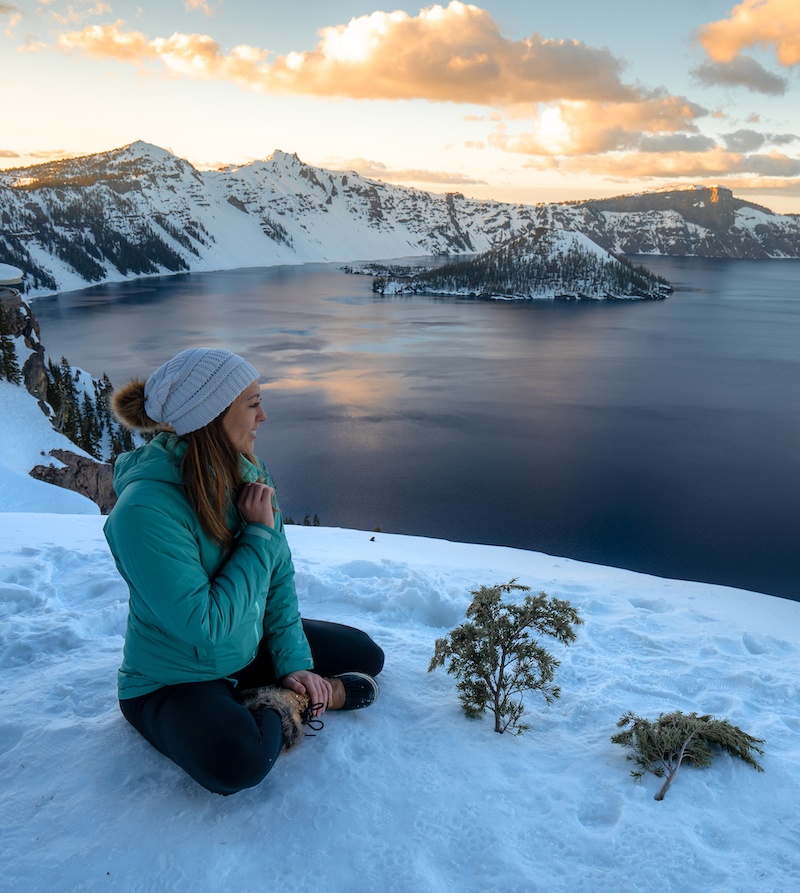 Oregon has an impeccable variety of landscapes, making it one of the most interesting states to road trip through. Here you get the perks of being able to drive along the Pacific Coast, while also being able to venture deep into the mountains and find beautiful hidden gems along the way.
Start your adventure at Crater Lake National Park, where you can drive 33 miles along Rim Drive. Here there are 30 different spots where you can stop and get a look at the lake. From there, you can check out the waterfalls in North Umpqua, see peculiar rock formations at John Day Fossil Beds National Monument and then at Cannon Beach, and end your trip in Portland.
Find the full Oregon road trip itinerary here.
➵ Check car rental prices here
8. Highway 95 from Reno to Las Vegas, Nevada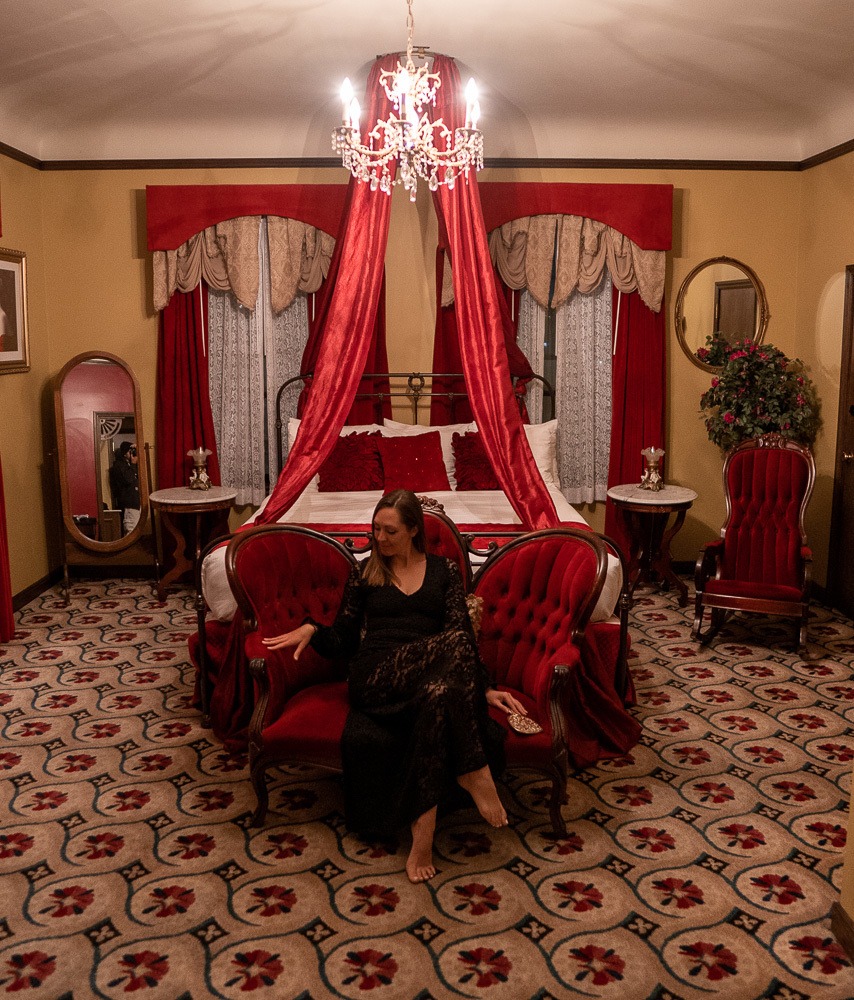 This is easily one of the quirkiest road trips in the USA, hands down. Starting in Reno, you'll follow Highway 95 to a short detour leading to Fish Lake Valley Hot Well, an off-the-beaten-path hot spring. From there, you'll go to Tonopah where you can stay in a haunted hotel. The oddities continue in Goldfield, where there is a kooky art installation involving a school bus taking a nose dive into the dirt. You really have to see it to believe it.
There are plenty of other mind-bending stops on this Highway 95 road trip, including a stop at the Area 51 gift shop and some beautiful desert landscapes. This one is great to do solo, as the solitude of the desert provides the stillness and peace that are perfect for recharging your social battery.
7. US 395 Freeway, California & Nevada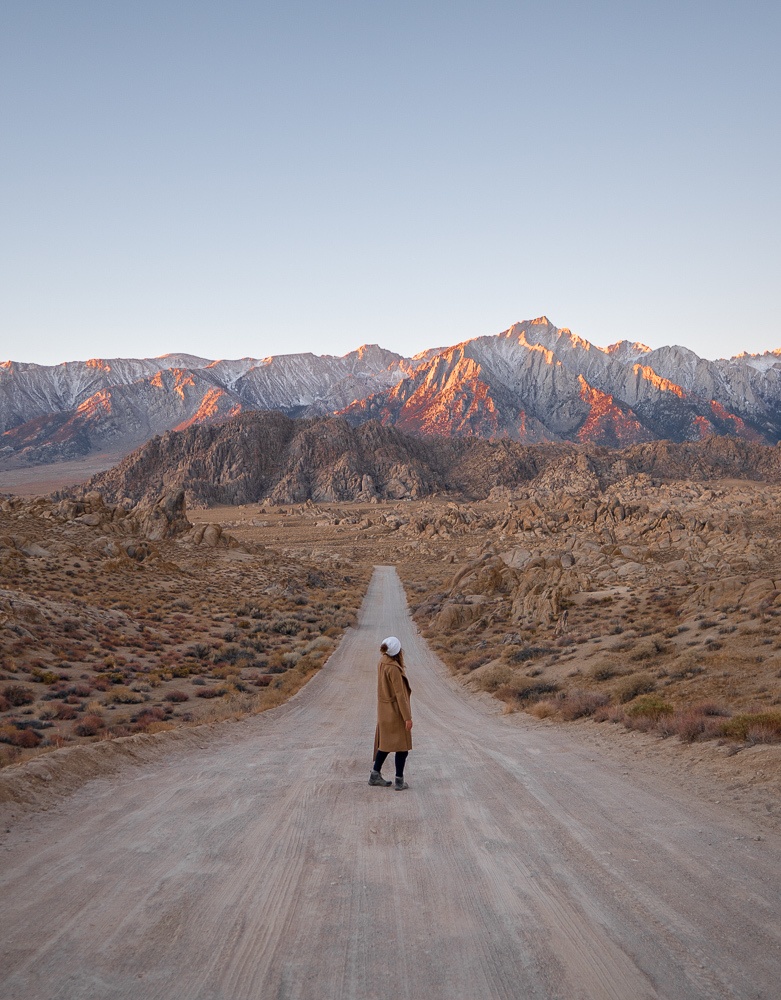 Starting in Los Angeles and stretching all the way to Reno, this Highway 395 road trip is one of the most epic adventures in the US. From your very first stop at stunning Red Rock Canyon to passing through legendary Lake Tahoe, prepare to be mesmerized by California and Nevada's beauty.
In many ways, the Highway 395 road trip is a highlight reel of the region's best natural landscapes. You'll see expansive deserts, colorful mountains, alpine lakes, and even stop in some of the USA's best national parks. This is a great road trip for any season, as there's something special about each time of year. You could potentially knock this trip out in a week, but 2 or even 3 weeks are ideal to truly take advantage of everything there is to see here.
6. Calfornia Deserts Road Trip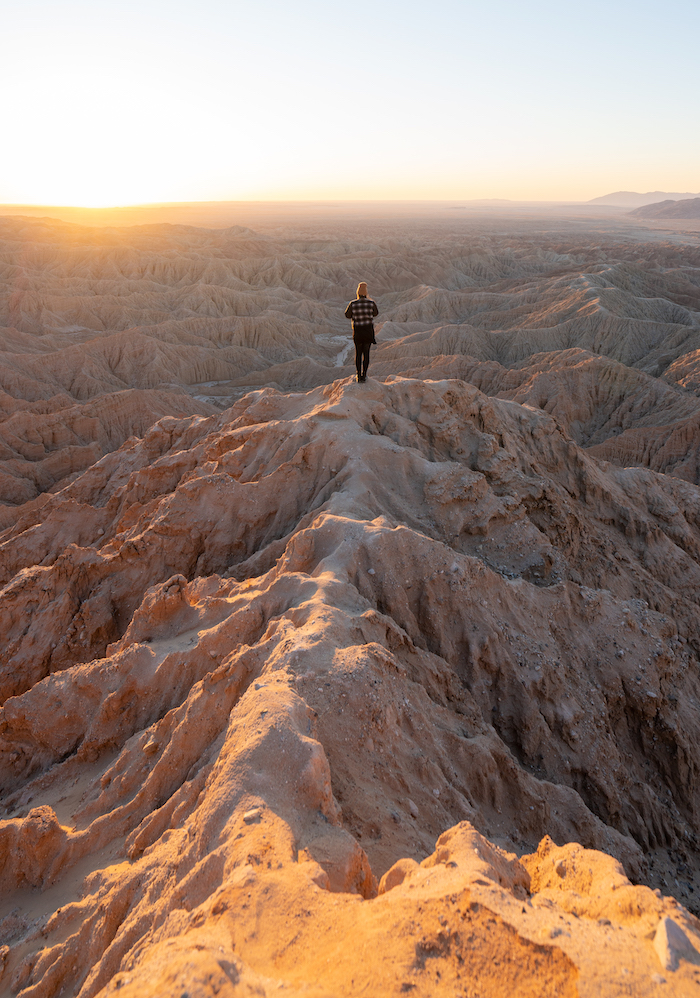 For California road trippers who are just in it for the incredible desert scenes, this one is absolutely perfect. About 25% of California is made up of deserts, which are mostly in the Southern portion of the state. For that reason, it's quite easy to hop from one California desert to the next, observing the changes in scenery that comes with each stop on this epic adventure.
On your California deserts road trip, you'll start at the Alabama Hills National Monument where you can watch a sunset from Mobius Arch. From there, find yourself in Death Valley, one of the most extreme and fascinating places on Earth, let alone California. Then, go looking for lava tubes in Mojave National Preserve and Monument. Don't miss out on Joshua Tree and, of course, Anza-Borrego State Park. How's that for a thrilling solo road trip?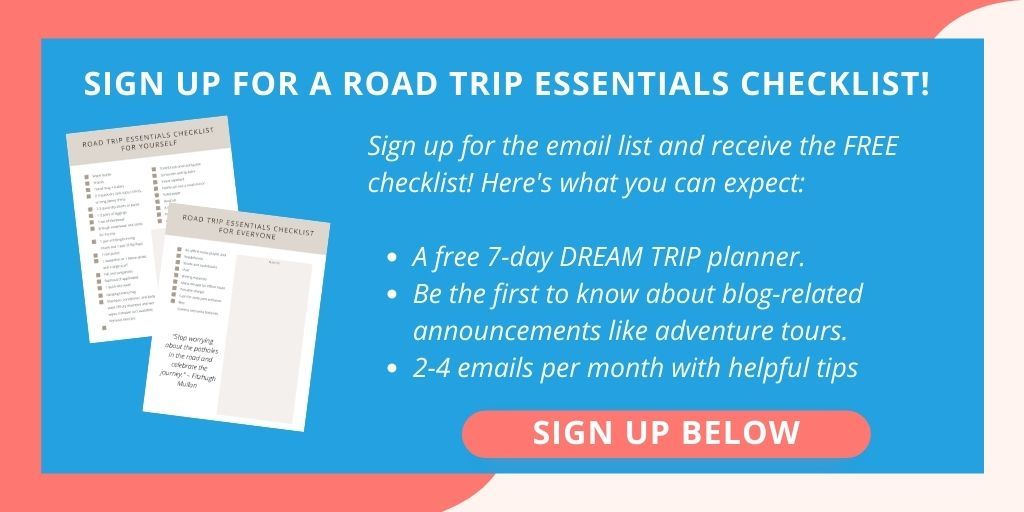 5. Idaho – Boise to Coeur D'alene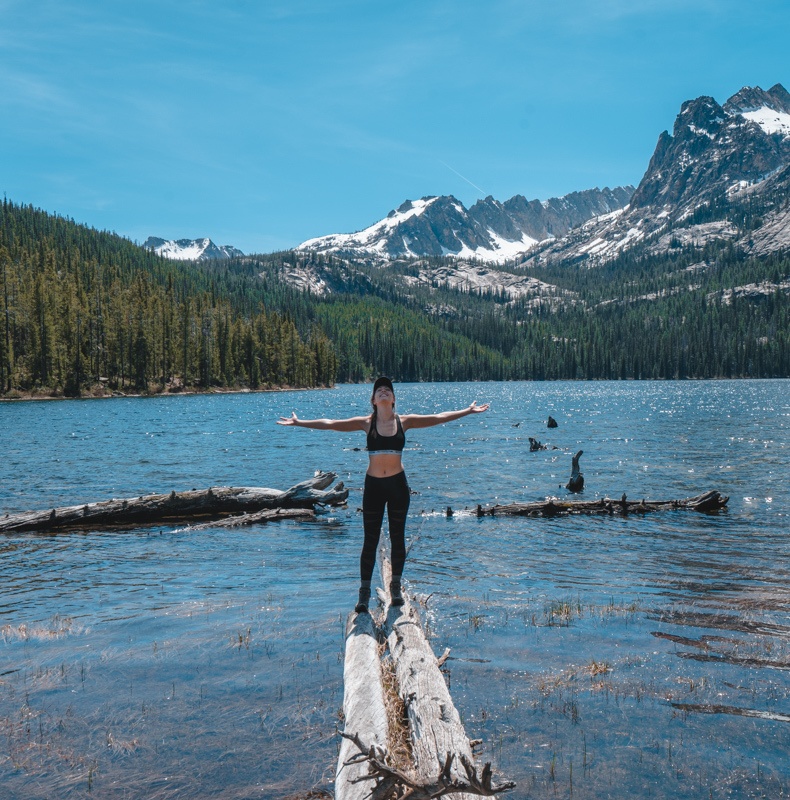 Idaho? Yes, Idaho! If you are looking for a nature-filled getaway, Idaho might just be the place for you. As you drive through the state, make sure to make plenty of stops at the beautiful hot springs.
Sometimes the best part of traveling solo is having the opportunity to intentionally connect with nature. Because Idaho isn't necessarily everybody's top bucket-list destination, it's much less touristy than other destinations. That makes it a great choice for anyone looking for some true peace and quiet.
Click here for a complete Idaho road trip itinerary.
➵ Check car rental prices here
4. Arizona – Natural Wonders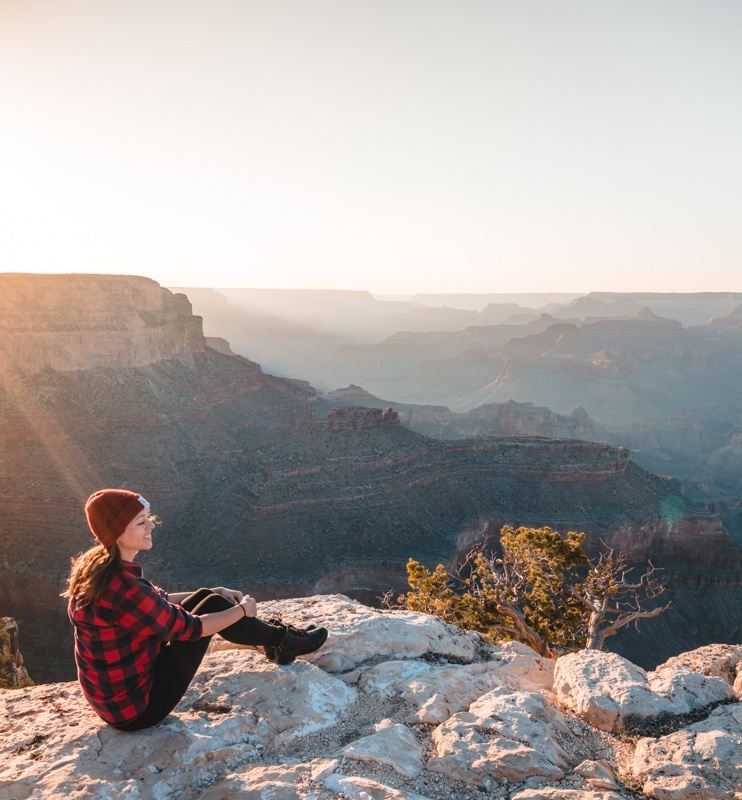 It's no secret that Arizona is absolutely brimming with natural beauty along its highways. Begin your trip in Sedona where you can take on the city alone or venture out and socialize. From there, you can enjoy a variety of short hikes in the area. These are great for solo travelers who might be intimidated by taking any longer hikes alone.
This trip is definitely not recommended to take in the summer months as the temperatures are extreme and traveling alone poses an added risk. Winter and spring are the best times to go, especially if you're planning on getting out and exploring.
Read more about the best road trip stops in Arizona here!
➵ Check car rental prices here
3. Utah's National Parks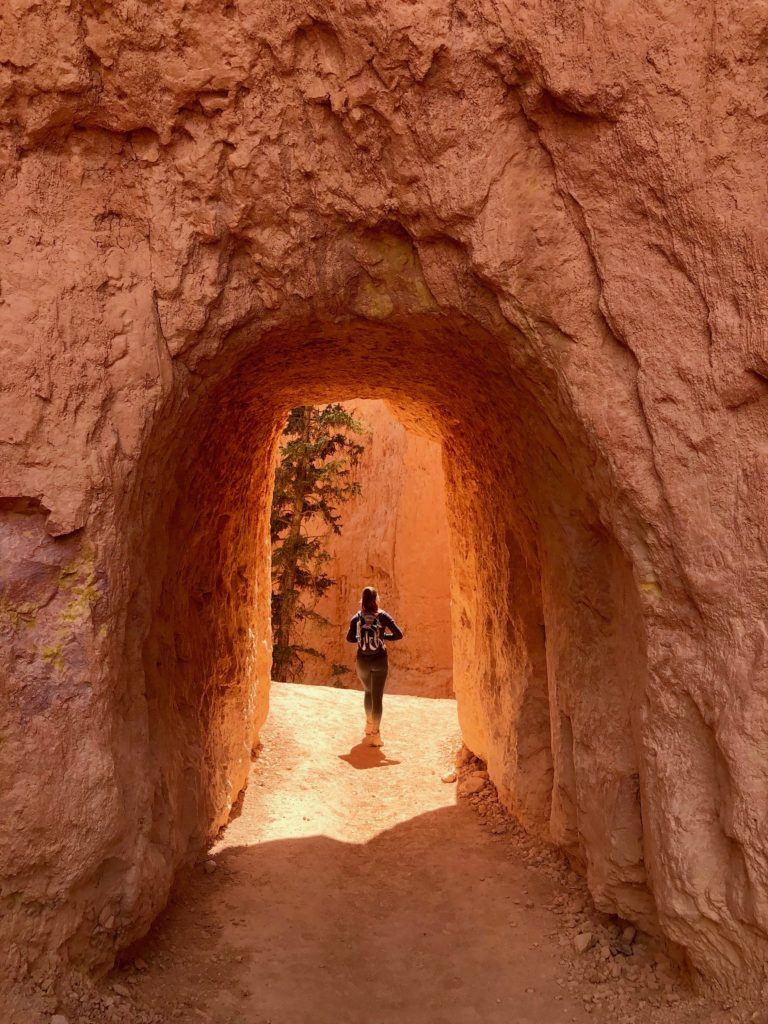 From the mind-boggling sandstone formations of Arches National Park to the astounding views of Zion National Park, Utah might be one of the absolute best states in the US for an outdoor lover's road trip. Start your Utah National Parks road trip in Moab, which is the perfect launching point for both Arches and Canyonland National Parks.
From Moab, you'll head to Capitol Reef National Park where you can see the Waterpocket Fold, a literal wrinkle in the Earth, among other incredible sights. Then, you'll go to Bryce Canyon National Park for your hoodoo fix before ending your trip in Zion.
2. New Mexico's Gorgeous Landscapes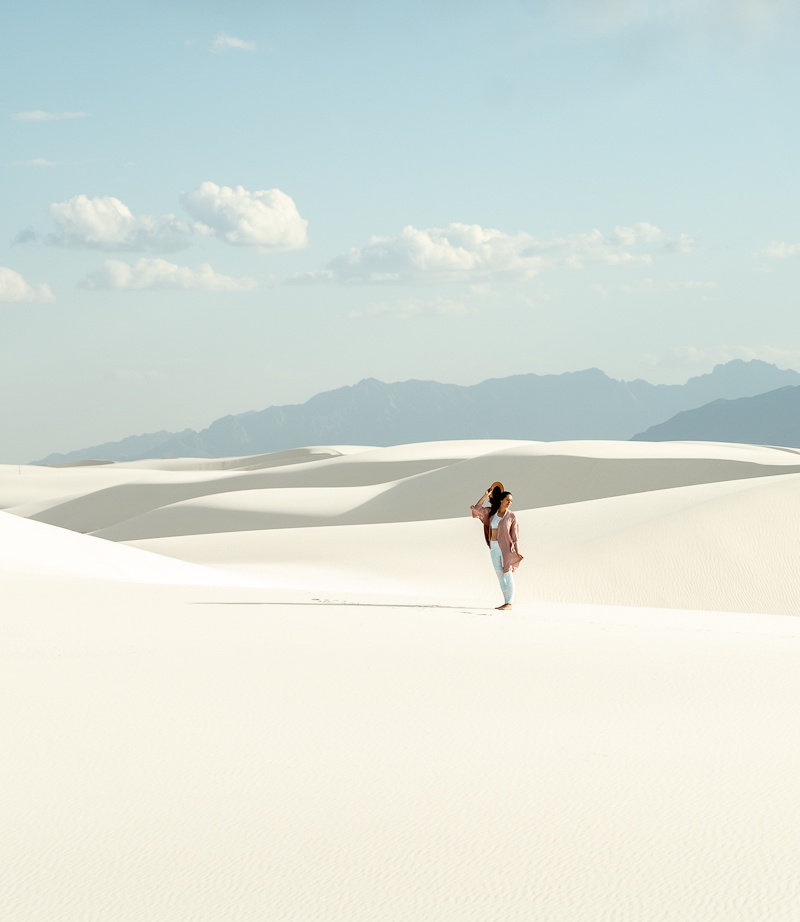 When you think of New Mexico, do funky western towns, white sand dunes, and the landscape that enchanted Georgia O'Keeffe come to mind?
From hot springs to incredible landscape, some dreamy white sands, and plenty of western culture, New Mexico offers something for any season.
Read more about our favorite New Mexico road trip stops here.
➵ Check car rental prices here
1. American Southwest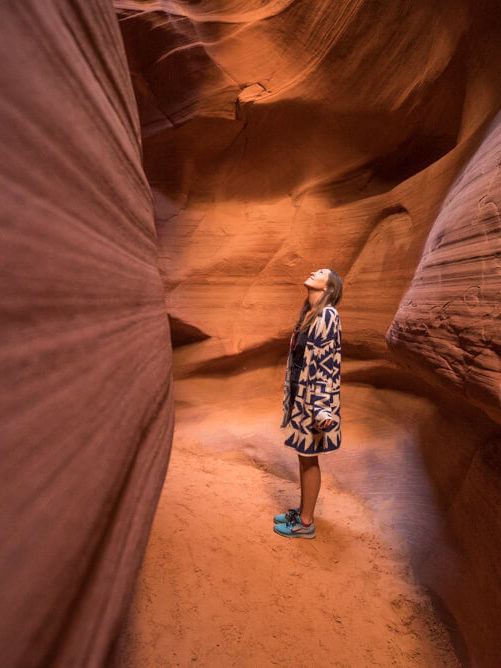 If you have more time on your hands, consider taking your Arizona and New Mexico road trips a step further and exploring more of what the American Southwest has to offer. From art installations like the Seven Magic Mountains in Nevada to the Grand Staircase-Escalante National Monument in Utah, this trip is sure to enchant you the whole way through.
BMTM's American Southwest road trip itinerary is full of other suggestions of places to stop along with tips to make your trip the best it can be.
Pin me for later: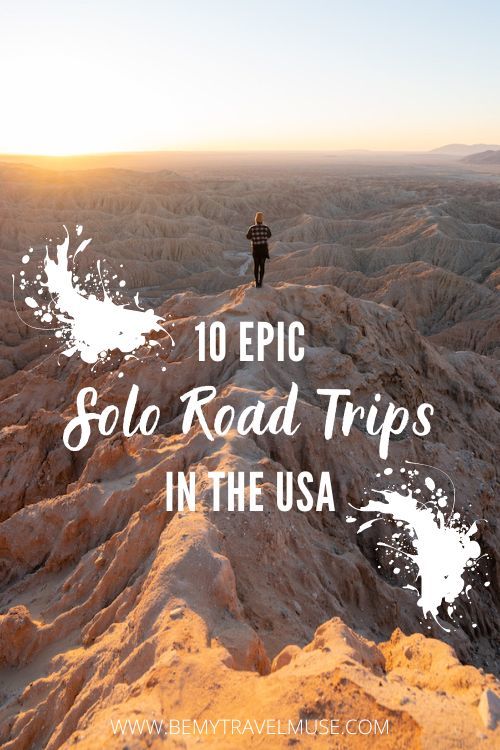 Packing up your car and taking on a solo road trip might sound daunting, but these destinations are sure to make it worthwhile. Finding stillness in nature is a great way to reset and enjoy your own company. Having the Grand Canyon or a hot spring as your backdrop doesn't hurt, either!
*Some links in this post are affiliate links for products and services we personally use and love. Any purchase you make through them supports us at no extra cost to you. Thanks so much!