Once upon a time, I believed that all there was to Nevada was endless desert and desolation. I owe this in part to the barren, dry drive between Los Angeles and Las Vegas, which I've traversed more times than I care to count.
This is a common assumption. Most people don't realize that Nevada is full of hidden treasures, plenty of greenery, gorgeous mountains, and wild west history. On the 95 freeway between Las Vegas and Reno, it's also known as the "free range art highway."
As a card-carrying member of the Weird Art Lovers Association (JK but if that's a real thing let me know), the more I learned was available off this highway, the more I wanted to road trip it. If you need to get between the two biggest cities in Nevada, allow me to persuade you to make it into a real road trip. Because this is one of the weirdest road trips in the USA:
Fish Lake Valley Hot Well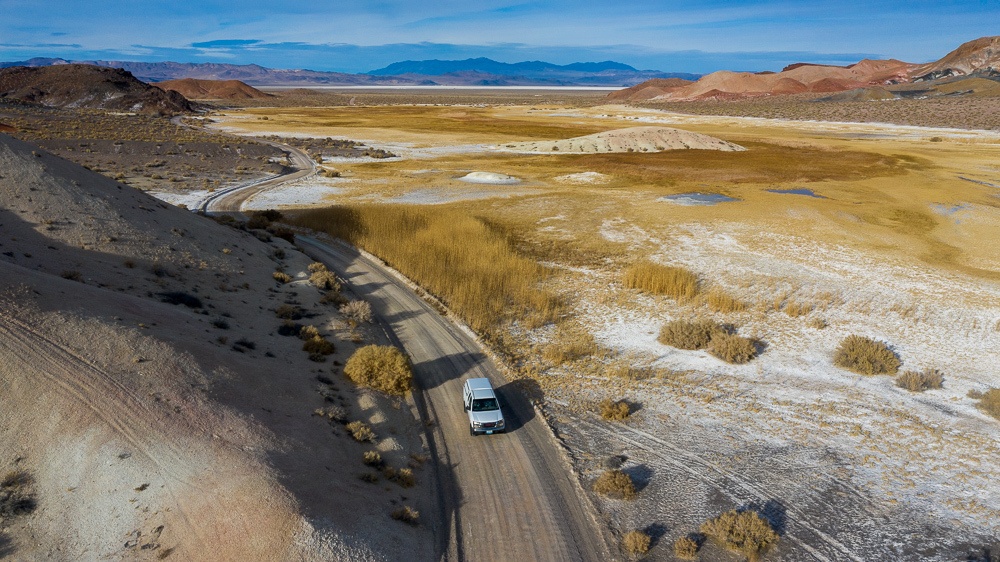 If you're a hot spring enthusiast like me, then you'll love the Fish Lake Valley hot well. It's a pleasing 104°, and while it is a slight detour off of the 95 freeway, the landscape was incredible and I highly recommend it for the drive alone.
There are a few different access roads to get there, all of which are dirt, but the only one that would be appropriate for a non-high clearance vehicle is off of the 773. We took the Emigrant Pass Road to get back out, which was beautiful, but don't attempt it unless you have a high clearance vehicle.
This is not exactly a secret hot spring, and you'll likely have to share it with others, but the views are beautiful, and the drive alone was worth it. You can also camp at the spring provided that you leave no trace.
A word to the wise: The spring, and many others in Nevada, are clothing-optional, so don't be surprised if people are in their birthday suits.
Tonopah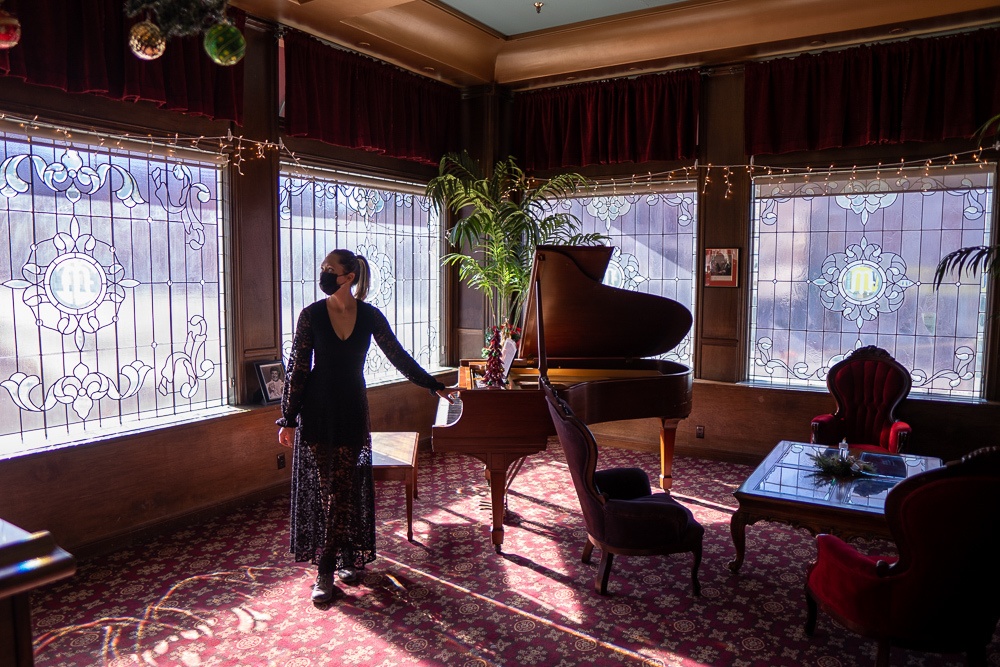 Next is Tonopah, the halfway point between Las Vegas and Reno. Most people spend the night here but if you can be persuaded, it's worth at least two nights.
Tonopah was once a bustling town during the silver rush. The rich and famous frequented the area, including Howard Hughes, who got married in Tonopah!
These days it's a city of 2000 people, which is size-able by Nevada standards. Yet it retains that wild west charm, history, and of course, the most haunted hotel in America.
The Mizpah hotel is the reason why I wanted to stay in Tonopah for a couple of nights. The hotel has much of the original furniture and charm of its 1908 opening. To stay in the hotel is to go back in time.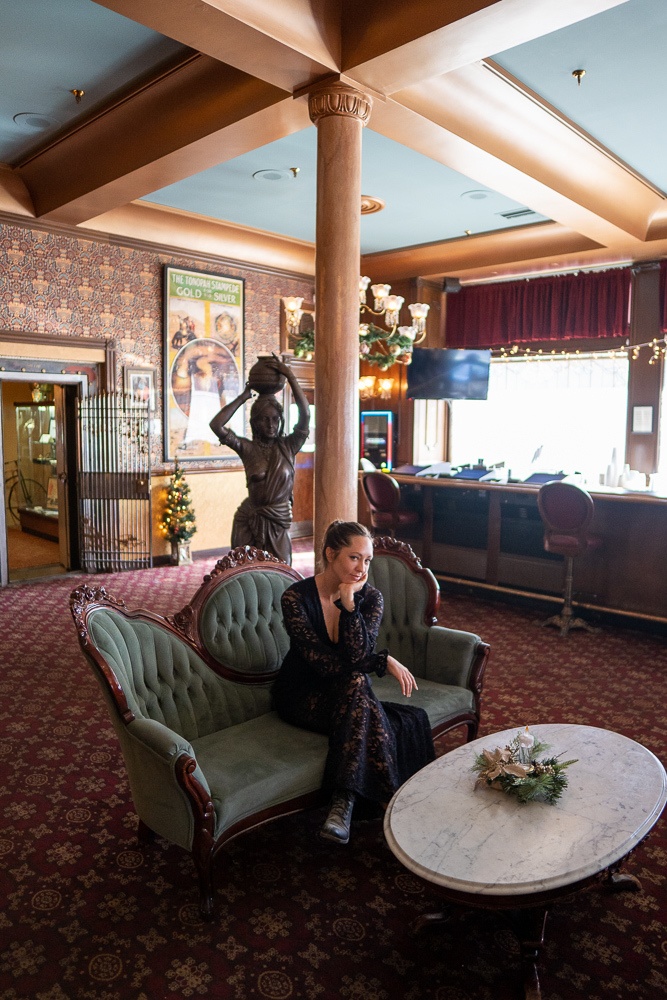 If you do stay there, I highly recommend asking for a tour, which is free with your stay. You get to hear all about the haunted hijinks of the hotel, along with the history of Tonopah.
So did I actually have any ghostly encounters? Check out my post on the Mizpah Hotel to learn more about the history and my experience there, or watch the YouTube video below:
But that's not all there is to Tonopah. Want more weirdness? Check out the clown motel, and the old cemetery with burials from 1901 to 1911 next door.
I was surprised at how international the people were who were buried in the cemetery, but then again, that's America for you!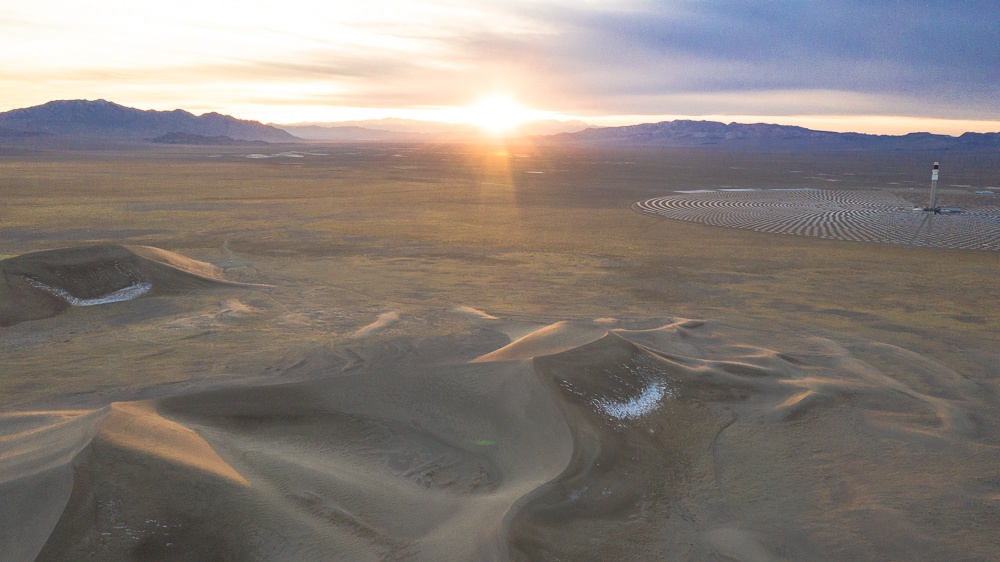 There's also a mining park and the Central Nevada museum. Neither were open while I was there, but both receive high reviews.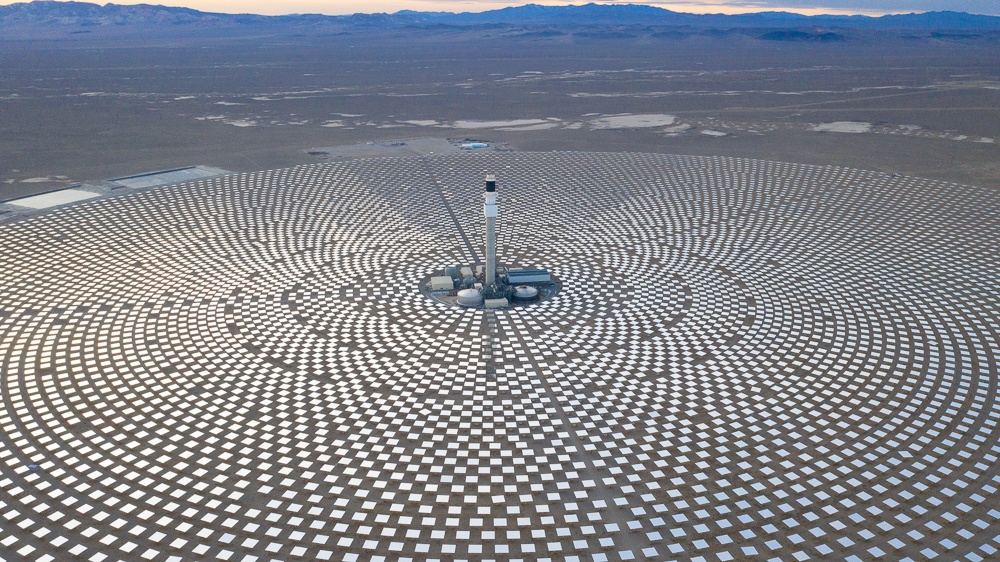 Finally, if you have a high clearance vehicle, check out the sand dunes. Right next-door, you'll get a nice view of the pleasingly symmetrical solar panel field.
Goldfield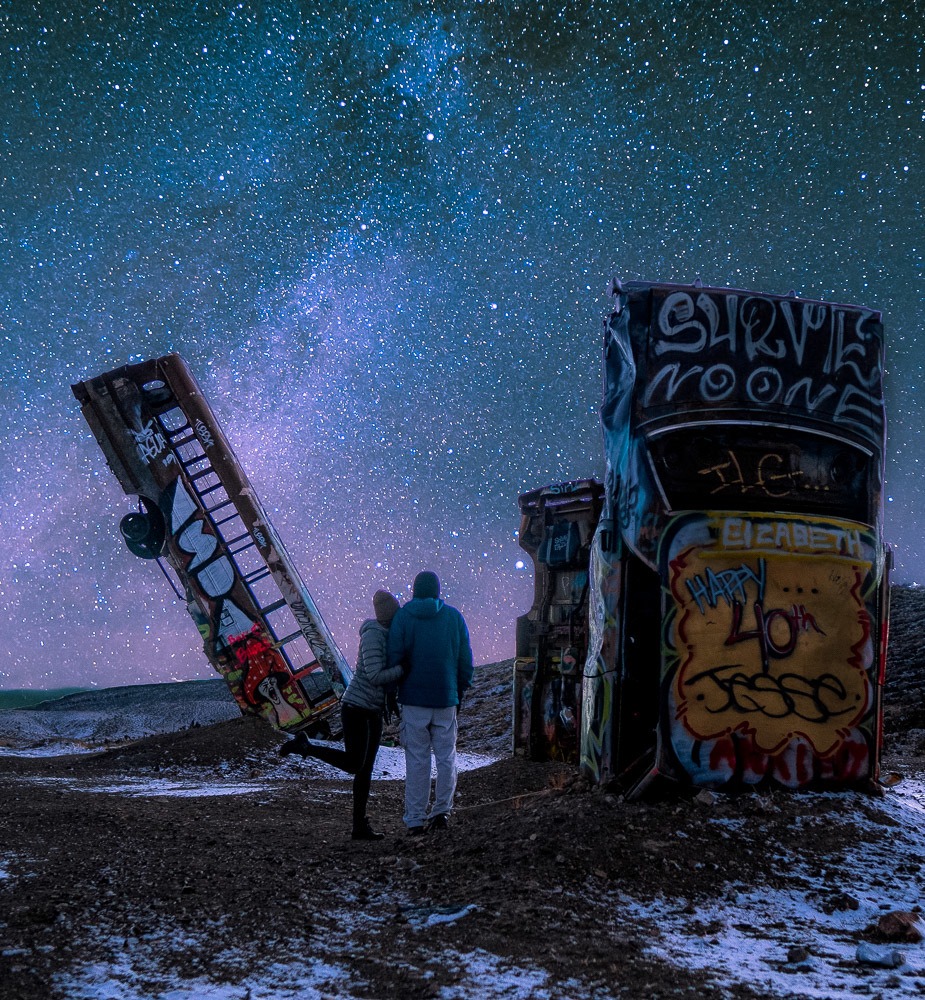 Though it's only 30 minutes south of Tonopah, you absolutely must stop in Goldfield! Believe it or not, this used to be Nevada's biggest town at 20,000 residents during the gold rush.
These days it oscillates between 150 to 300 residents, depending on the time of year. But just driving through you'll notice that there's quirky art everywhere, and lots of wild west history.
For we Joshua tree fans, there are plenty in the area, some of which are the largest I have ever seen despite spending a good chunk of time in Joshua tree and the Mojave desert!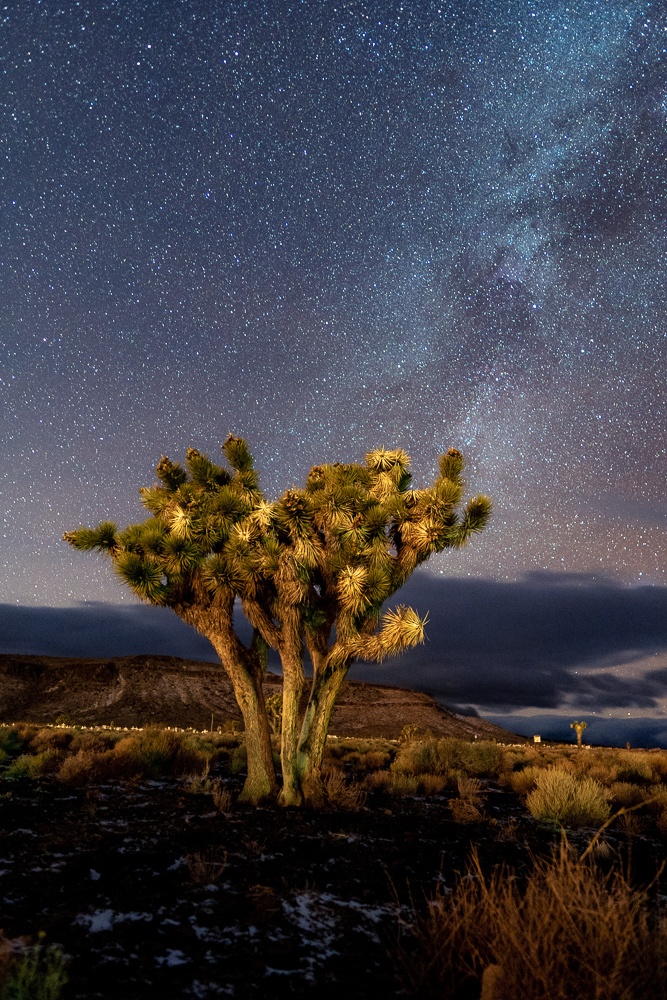 My favorite part of Goldfield is the International Car Forest of the Last Church. It's a collection of cars and buses with their noses buried in the earth, decorated with various imagery and sayings.
There's not much explanation or reasoning behind it – there isn't even an entrance fee. You might be wondering, why? But I think the answer is, why not?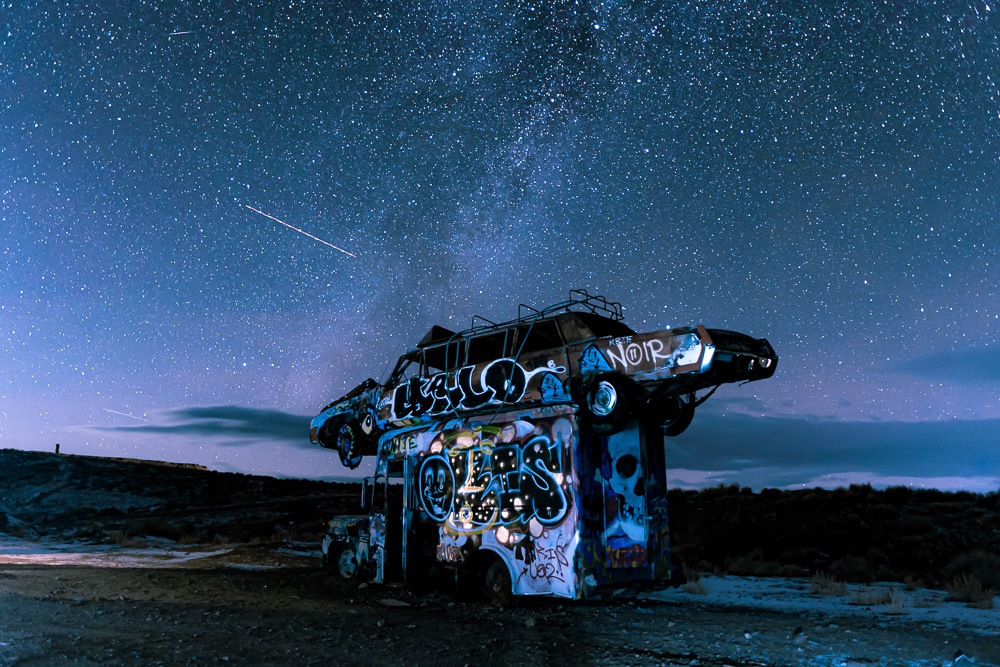 The car forest is the work of Chad Sorg and Mark Rippie, Rippie a local of Goldfield and Sorg a Reno resident who was so moved by the car forest that he moved to Goldfield to help Rippie expand it.
Apparently the two had a falling out, but their artwork stands, open for anyone to explore.
Beyond that, my biggest regret is not staying an extra day to do the photo tour with Jeri, who hosted us at her fabulous Airbnb at the Goldfield Stop and Stop Inn.
This is a fabulous place to stay, with historic touches and a real wild west feel. While you're there, be sure to have breakfast at the Dinky Diner. It almost felt like I was in a movie, with everyone at the diner in one group conversation from our respective tables. It was a true small-town experience for this big city girl.
Rhyolite and the Goldwell Open Air Museum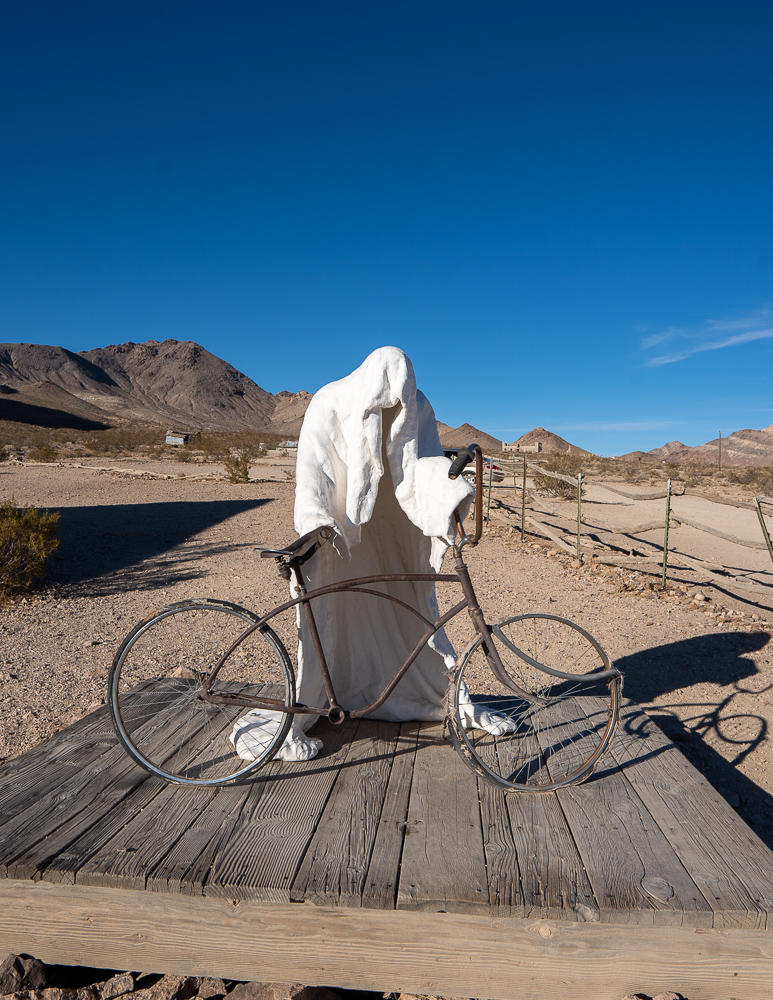 While the Mizpah Hotel and the International Car Forest of the Last Church were the main reasons why I wanted to drive the US Highway 95 between Reno and Las Vegas, the Goldwell Open Air Museum came in third.
Just a short detour from Beatty, Nevada, you'll find Albert Szukalski's last supper, a sinister-feeling adaptation of the Da Vinci painting. Except this last supper has no faces, or even bodies, but merely the shrouds that would encompass each figure. It's creepy, and therefore amazing.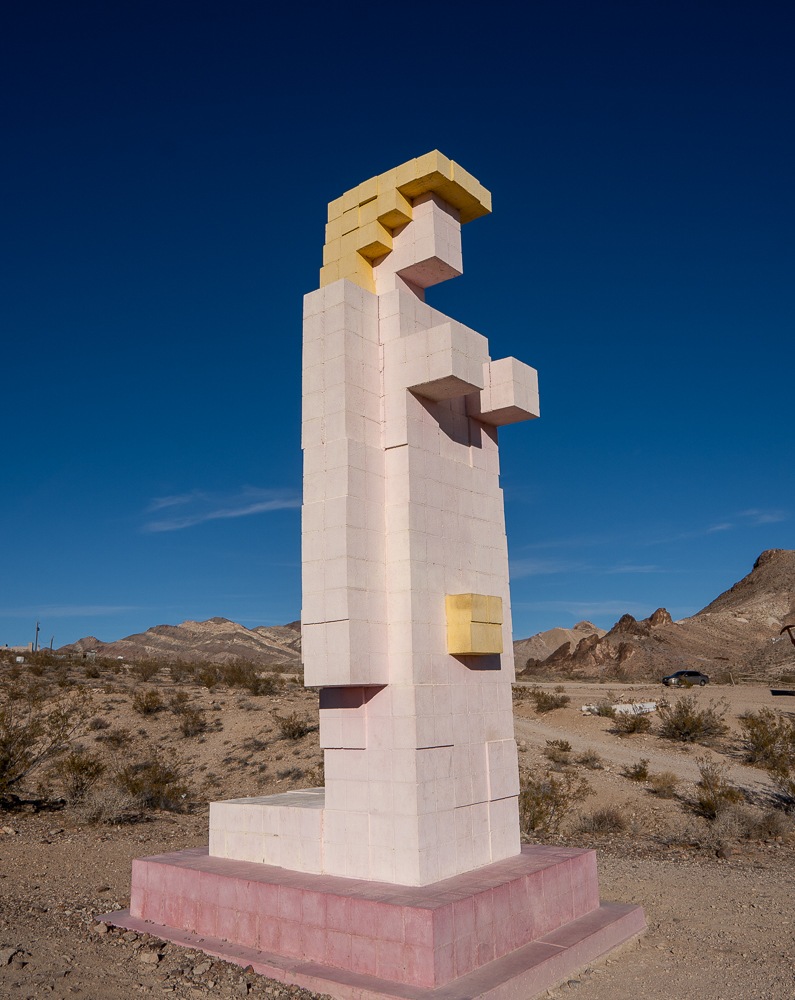 But this is not the only work of art in the Goldwell Open Air Museum. You'll also see the ghost rider, a similar vibe to the last supper by the same artist, and the Venus of the desert. Though she looks a bit more to me like a Lego sculpture and the original Venus, baby got back, and bush, and for some reason we found this highly entertaining. (That reason being my 13-year-old boy sense of humor)
Nearby you'll find the ghost town of Rhyolite, a short-lived boomtown that only lasted from 1904 until 1906.
The town had a stock exchange, a board of trade, and even a red light district. But like many ghost towns in Nevada, the great depression hit, mines closed, and the boom was over, leaving nothing but skeletons of buildings behind.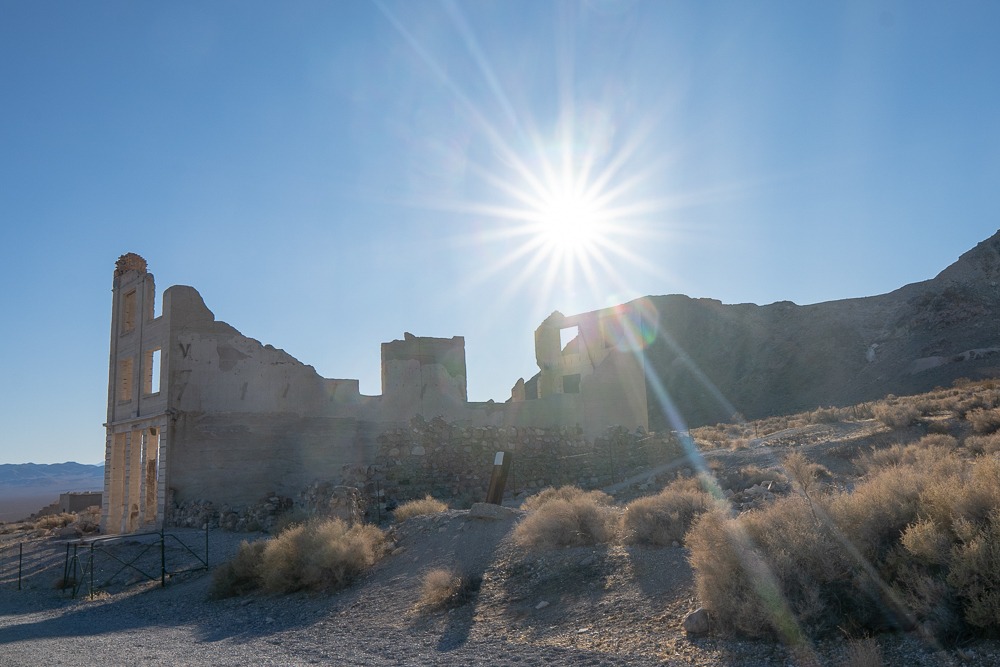 As much as I wanted to love Rhyolite, I was disappointed that all you can really do is drive by and look at these buildings. They've got high, electric fences around them with razor wire. My guess is this was necessary, because we can't have nice things. But if it weren't for the Goldwell Open Air Museum, I wouldn't think this a worthy stop.
But obviously that's just my opinion, so stop by and form your own on your way to Las Vegas or, in our case, Death Valley. If you plan on making the same detour, you can read more about Death Valley here. But if you plan on making your way to Vegas, read on.
Area 51 Alien Gift Shop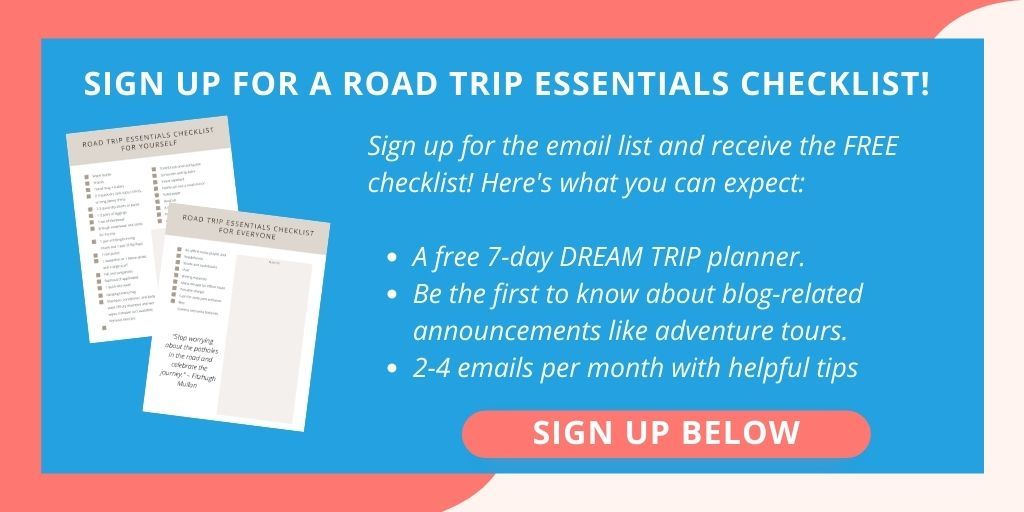 As you likely know, you're not actually allowed to go into area 51, and it's quite a detour off of the 95 anyway, but you will pass by some alien-themed gift shops on the way.
Why not stop and keep up with the theme of things being weird on this road trip?
Charleston Peak and Red Rock Canyon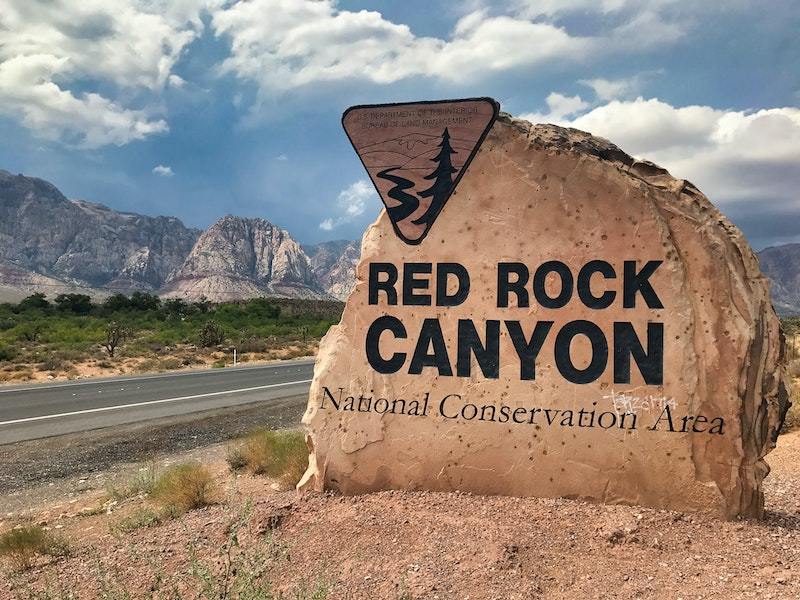 These are also a detour off the 95, but one that I fully plan to check out next time I am in the Las Vegas area. Charleston Peak offers incredible views and some great hiking, and Red Rock Canyon National Monument looks gorgeous, too. In the winter, you can even experience snow!
Even if you're visiting during the hotter months, Charleston Peak can be
up to 30° cooler than Las Vegas. Still, avoid midday sun and be sure to check the weather before you go.
Important things to know about the US 95 road trip between Reno and Las Vegas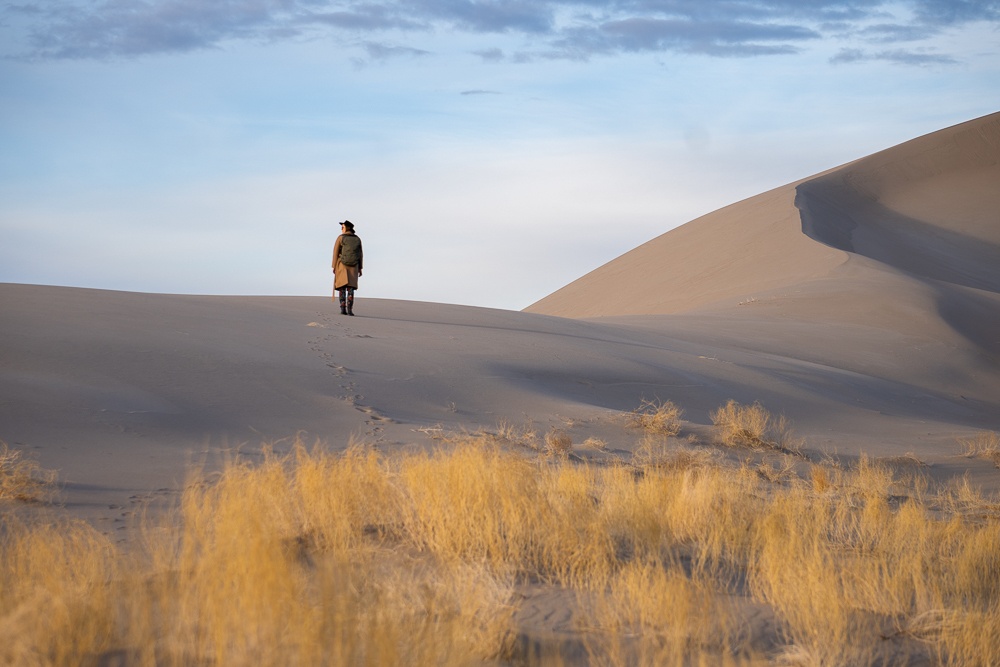 This is, of course, a drive in the middle of nowhere. In the summer it can be brutally hot, and in the winter you can experience snow.
It's also a 2-lane highway with few passing lanes. For the most part, we were fine although a few times people drove into our lane causing some too-close-for-comfort head-on situations. I really wish people were not such complete idiots when it came to passing, but just make sure that you're on the lookout for that.
It can also be tricky driving at night, as there is potential for animals on the road in some of the town areas. I recommend doing as much of this in daylight as you can.
I found that there were enough gas stations, and plenty of warning when there were large distances between them. You can fill up in Tonopah and Beatty, but not in Goldfield.
In fact the gas station in Beatty is quite nice, with a huge candy shop inside! Obviously fill up before you desperately need to, but there is an option every few hours.
Finally, be sure to actually slow down in each of the towns. You'll notice that in some cases you need to go down to 25 mph. The Nevada highway patrol have nothing better to do than to pull you over and ticket you, so make sure that you go the speed limit in these towns!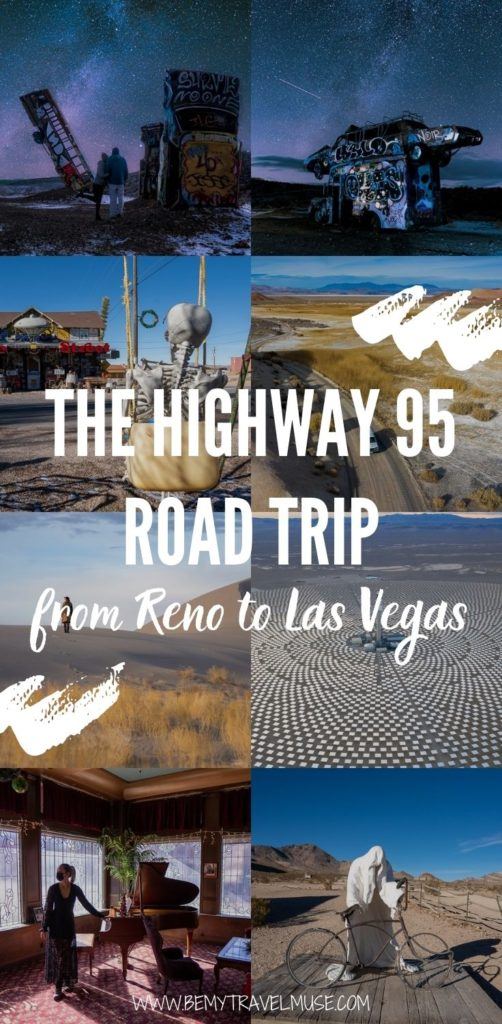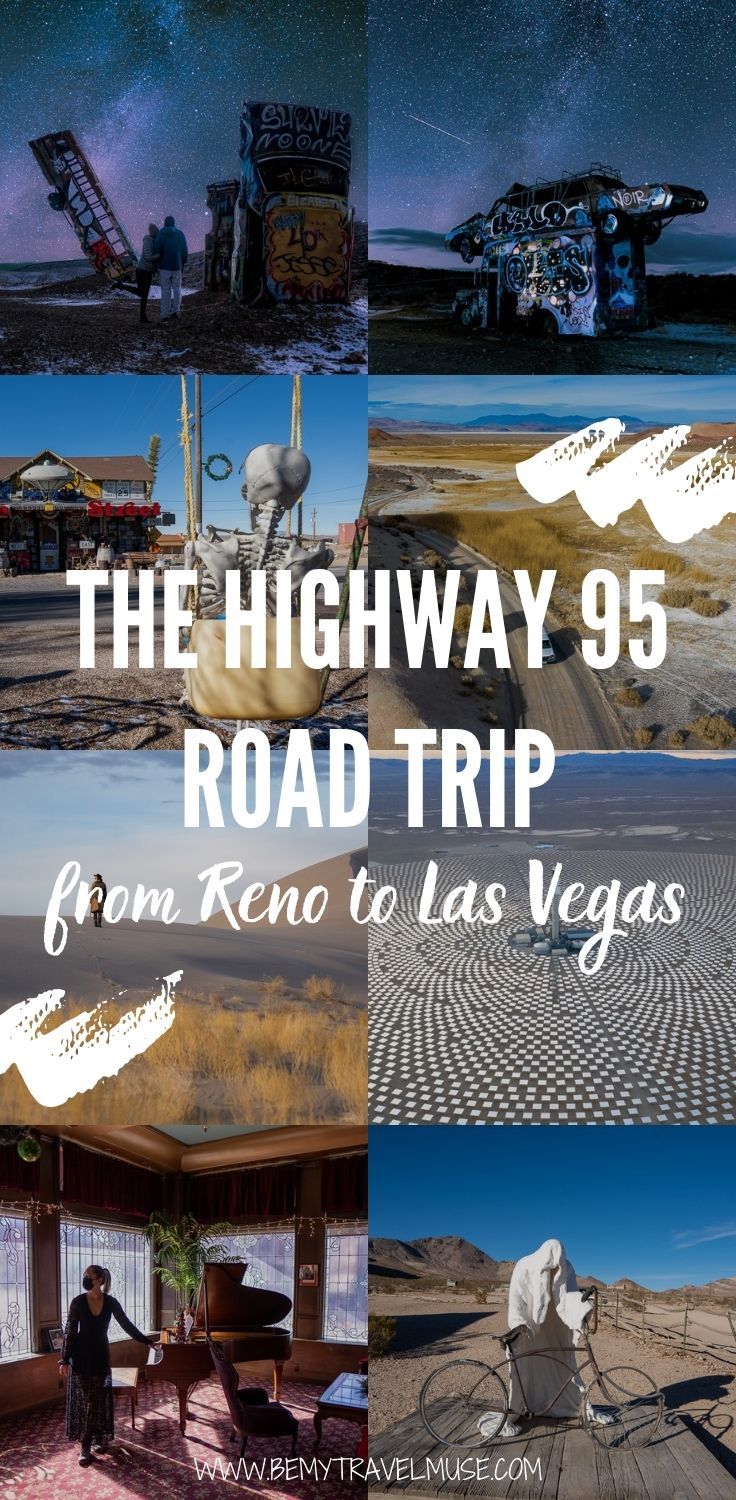 In closing, I'm glad to find that I disagree with the sentiment that the 95 is the 'worst highway in Nevada', according to this piece I found when I was searching on Google:
"No matter the time of year, everyone hates this drive. While it's the only productive way to get from southern to northern Nevada, it doesn't make it any more bearable. If I had to choose one part of Nevada to change forever, this highway would be the top choice and I think I speak for everyone when I say, I hope it improves sometime soon."
Well you don't speak for me!
I hope that you love the US 95 road trip as much as I did. There's just so much art, history, and weirdness to it. And best of all, there's hardly anyone else around. During these times, it was the perfect distanced experience!