It would be silly to sum up the entire Caribbean region with any kind of overarching description. Each island has a unique character and culture of its own, distinct scenery and attractions. Even the beaches are different, ranging from the quintessential soft white sand to the unexpected pink ones and rocky coves.
If it's been impossible for you to choose which island to visit, I don't blame you! To be honest, each of them sound like an absolute dream in their own right. To help you decide, here's a breakdown of the 11 best Caribbean islands to visit, with everything that makes each one special:
1. Aruba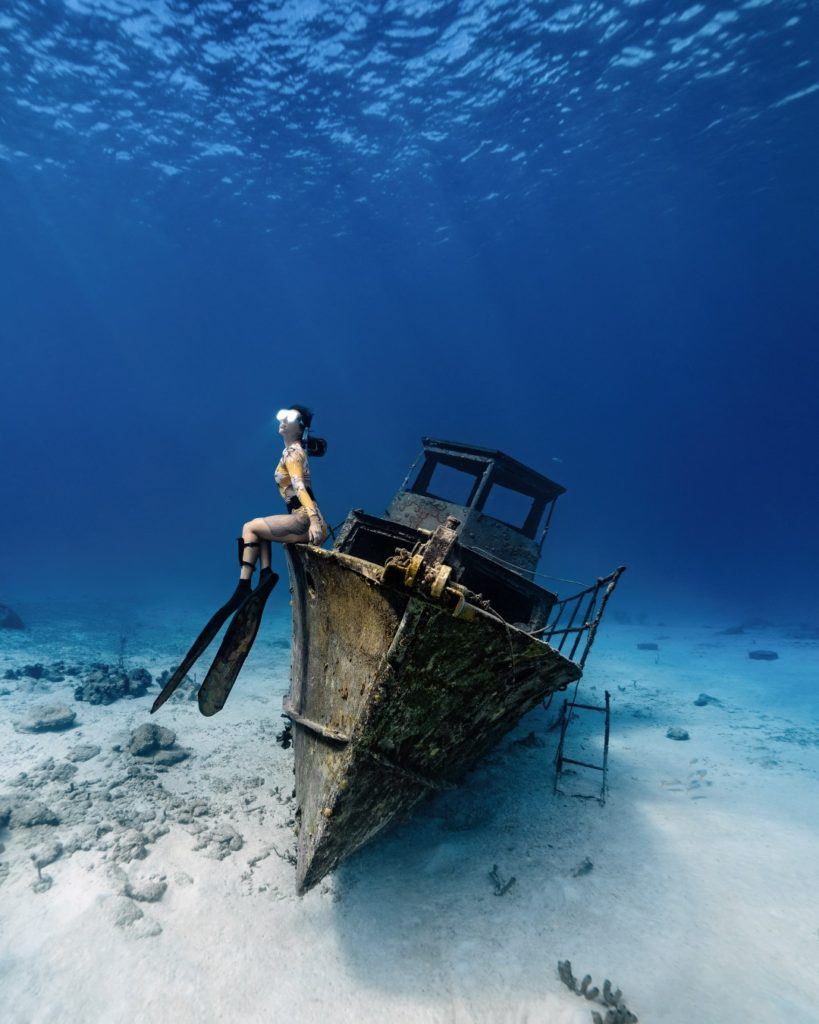 Aruba has everything that makes a Caribbean island a beach lover's dream: white sand so soft you don't need to wear sandals; calm, baby-blue water; and hospitable locals who are as friendly as they are laid-back. The entire island is only about 70 square miles, but you can find a variety of beaches in Aruba, each with a unique character.
One in particular stands out from the pack, though. Eagle Beach faces west, meaning this is the spot for the best sunsets. Besides the pristine sand and tranquil water at Eagle Beach, there are also iconic fofoti trees (aka divi-divi trees) that are native to Aruba. These are low-growing and have the appearance of large bonsai trees, which is why so many people go to Eagle Beach to take photos of them!
Another huge plus for Aruba is that it's a fantastic destination for solo female travelers. It's a small island and known to be very safe, so exploring it on your own is a breeze. There's a misconception that Aruba is merely a honeymoon island, but that couldn't be further from the truth.
From rugged adventures like exploring Guadirikiri Cave and traversing Arikok National Park to hanging out with flamingos at Flamingo Beach, there is so much to do in Aruba for every kind of visitor. It's no wonder why it's such a popular destination for solo travelers.
2. The Bahamas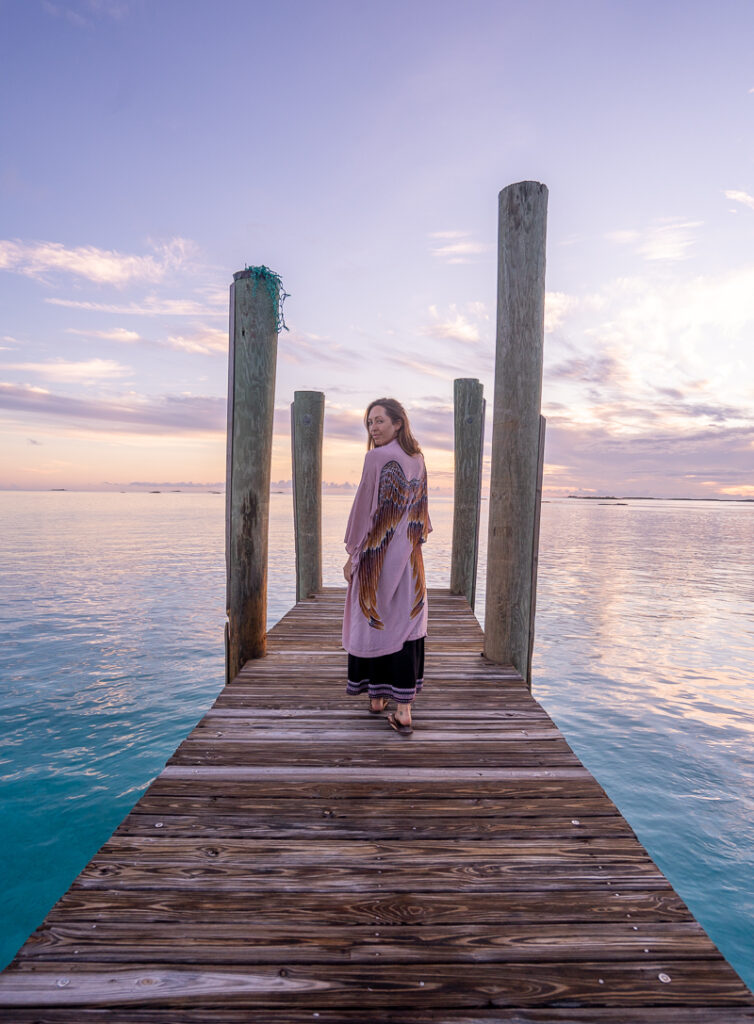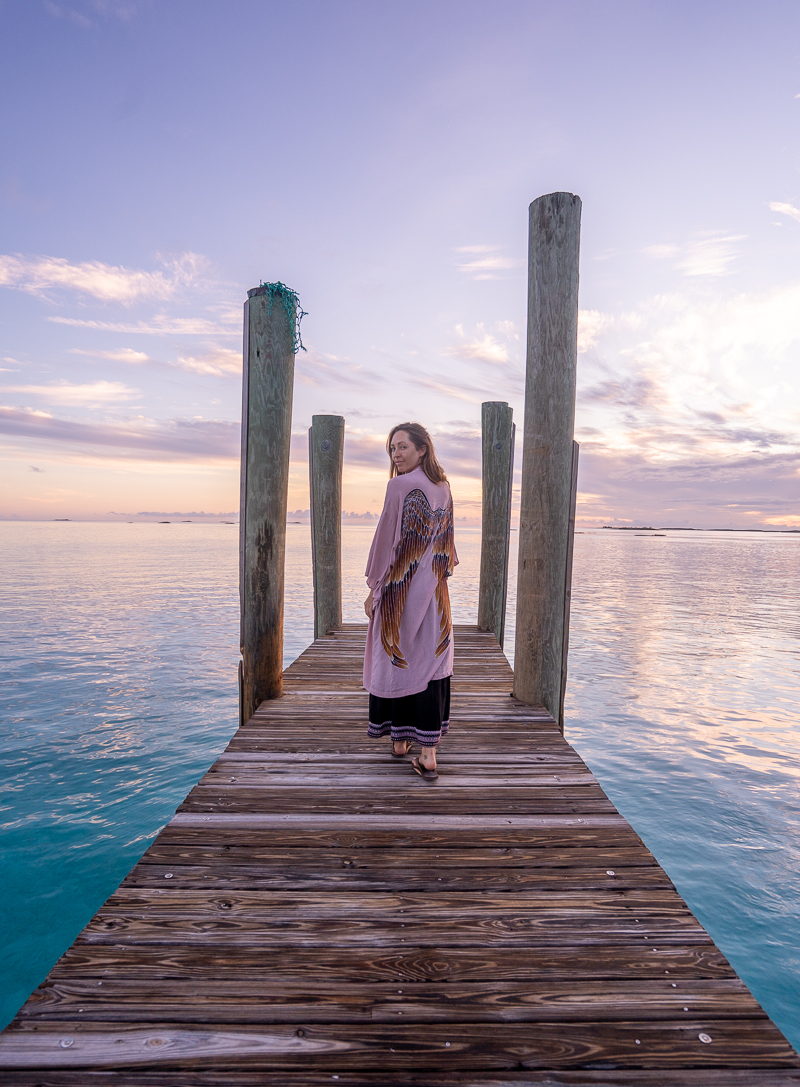 This archipelago nation is full of hidden gems and unique experiences. You can swim with pigs in the Exumas, snuggle up to nurse sharks, feed huge iguanas, and snorkel in the second-deepest blue hole on the planet, among other exciting things to do in the Bahamas.
From tourist hot spots like Paradise Island and the culture-rich capital city of Nassau to the glorious national parks and tiny pristine islands, there's a variety of vibes in the Bahamas. You can escape to Rose Island for a remote beach day or spend an afternoon hiking through caverns at Lucayan National Park.
If you want a relaxed, no-fuss trip, don't pass up the opportunity to spend some time at Staniel Cay. This small island only has a couple hundred inhabitants and a down-to-earth atmosphere that feels worlds away from the big hotels on Paradise Island. Find out what to do in Staniel Cay in this complete guide.
3. St. Thomas, US Virgin Islands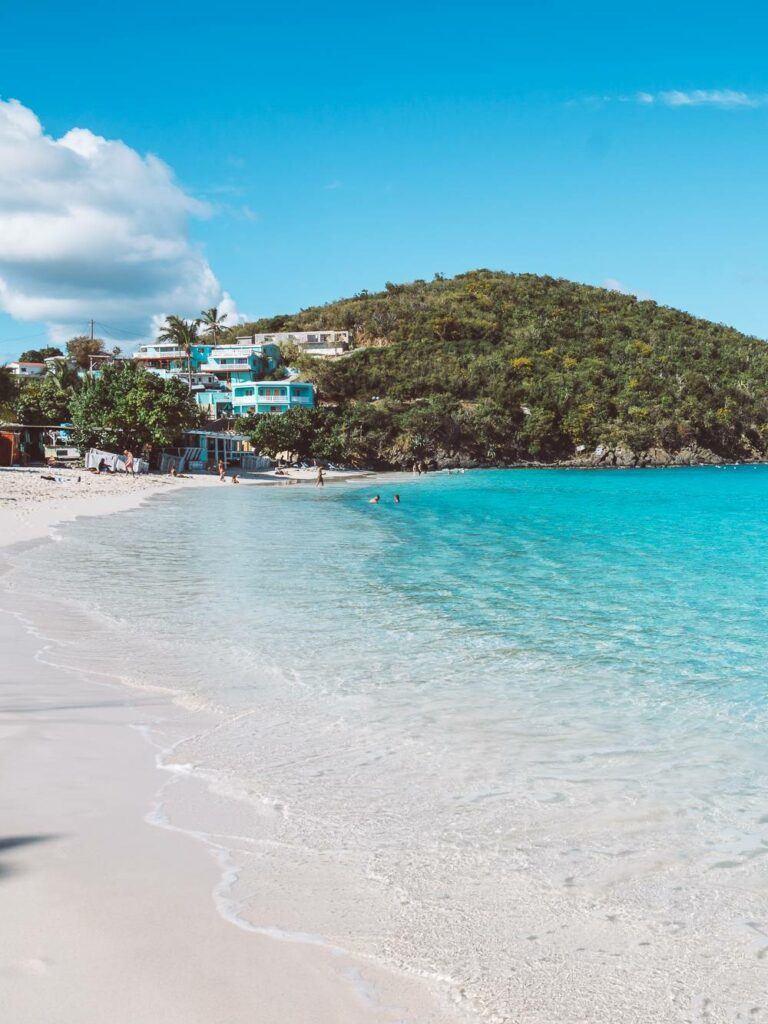 Although it's the most densely populated and most visited of the US Virgin Islands, St. Thomas lives up to the hype with its postcard-perfect beaches and lush green mountain peaks. This tropical escape is especially ideal if you're a US citizen, because you don't need a passport to visit, and it's a very short flight from Florida.
Whether your idea of appreciating nature involves lounging in a beach chair or climbing a mountain, there's lots to adore here. Drive up to Drake's Seat to get a panoramic view of the island, kayak through the mangroves at Cas Cay, or catch a sunrise at Sapphire Beach.
It's time to start planning your St. Thomas itinerary!
4. St. John, US Virgin Islands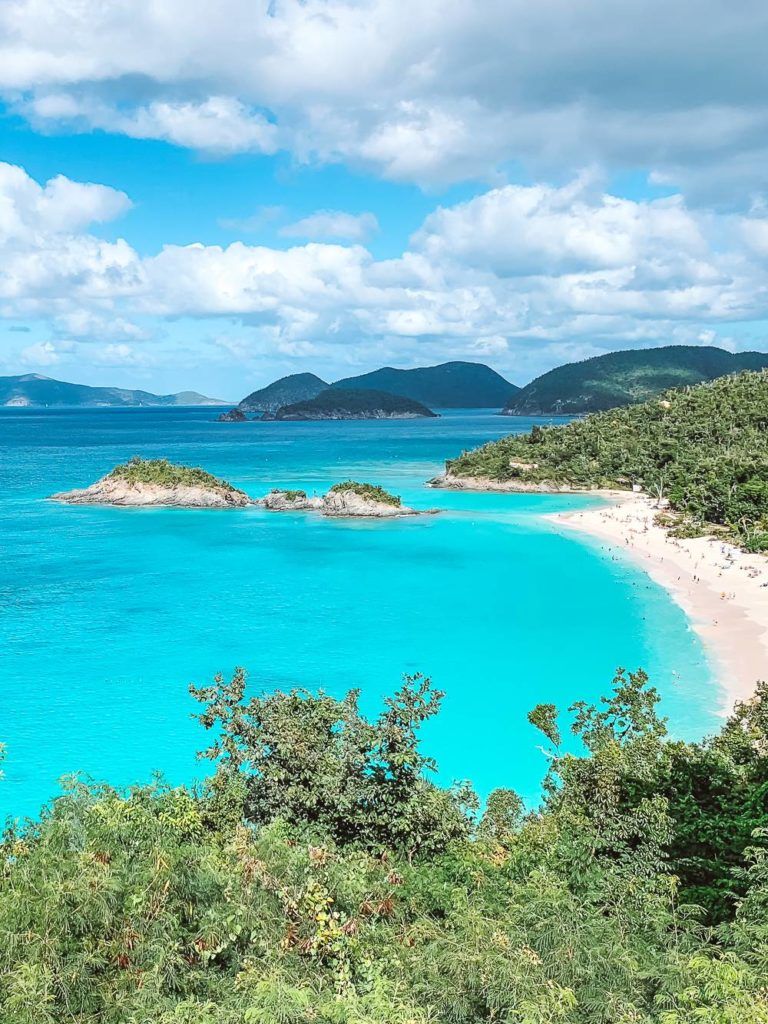 This small island packs a big punch and is perhaps the most underrated of the US Virgin Islands. About 60% is covered by Virgin Islands National Park, meaning you'll find a virtually untouched natural wonderland there. Unlike St. Thomas, St. John has just one chain hotel; most visitors opt for more quaint options like bungalows or villas. Because the island is so small and most of the accommodations are perched high up on hilltops, many have astonishing views of the turquoise waters below. Hello, paradise!
In St. John you may want to rent some snorkel gear so you can check out the marine life at Maho Bay Beach, which is known for its sea turtles. If you're down for a hike, consider the beloved Reef Bay Trail, which will take you to a remote beach in Reef Bay. It's only five miles, out and back.
If you're eager to check out Virgin Islands National Park, there's plenty to do there. Popular activities include kayaking in Hurricane Hole, exploring the Annaberg Plantation Ruins, and of course hiking.
Read up on everything you need to know about visiting St. John here.
5. St. Lucia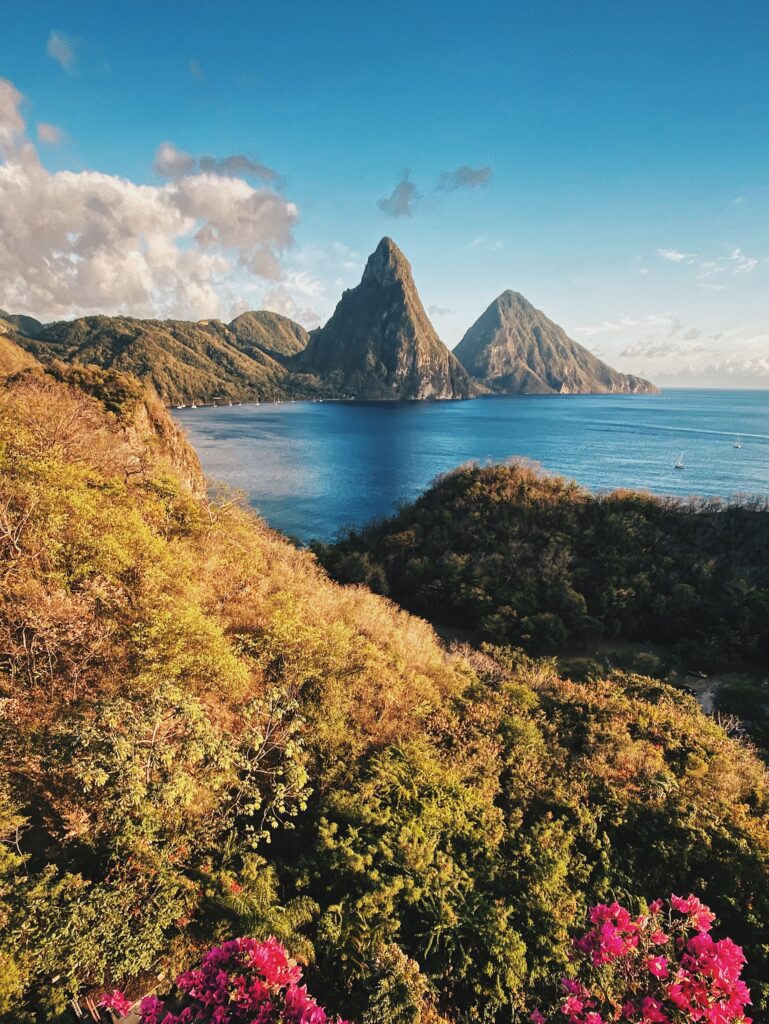 In many ways, the landscape on St. Lucia feels surreal. Lush rainforests in the island's interior give way to volcanic-sand beaches with vibrant turquoise water. Off the coast are brightly colored coral reefs, as well as dolphins, whales, and so much more. And the whole island is a hotbed of geothermal activity to boot.
St. Lucia is also rich in culture and has a fascinating history. Having changed hands between Great Britain and France a handful of times, there are influences from both countries, as well as a strong Afro-Caribbean culture that is present in everything from the gastronomy to the textiles.
From soaking in mineral-rich muddy water at Sulphur Springs for a natural spa treatment to climbing the steep mountain of Gros Piton, there's plenty to do in St. Lucia to keep you busy as a solo traveler or otherwise.
6. Dominica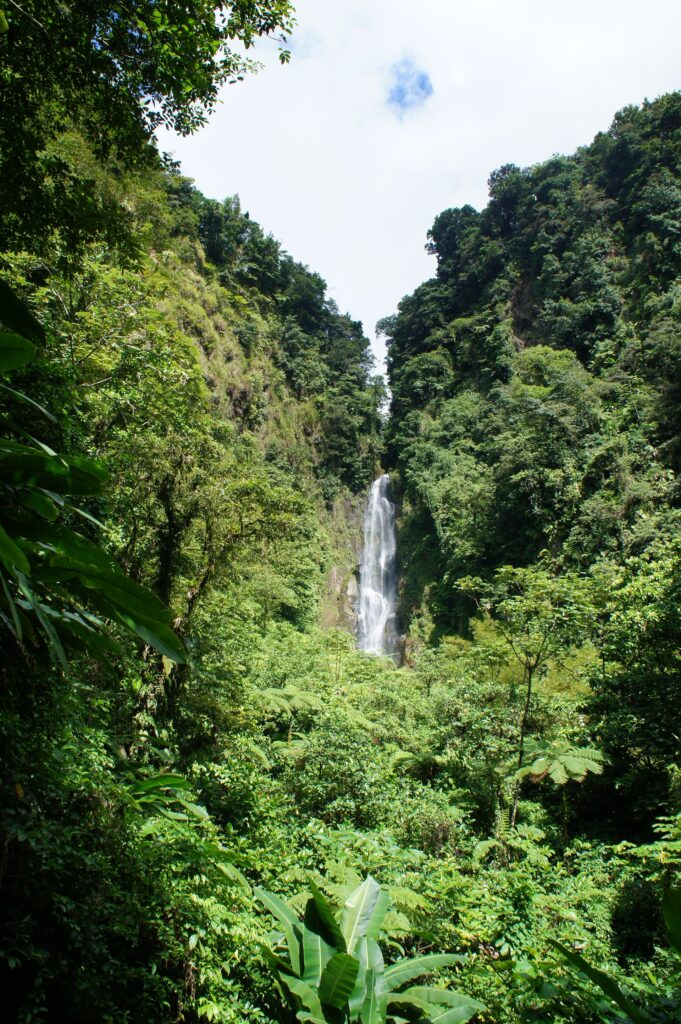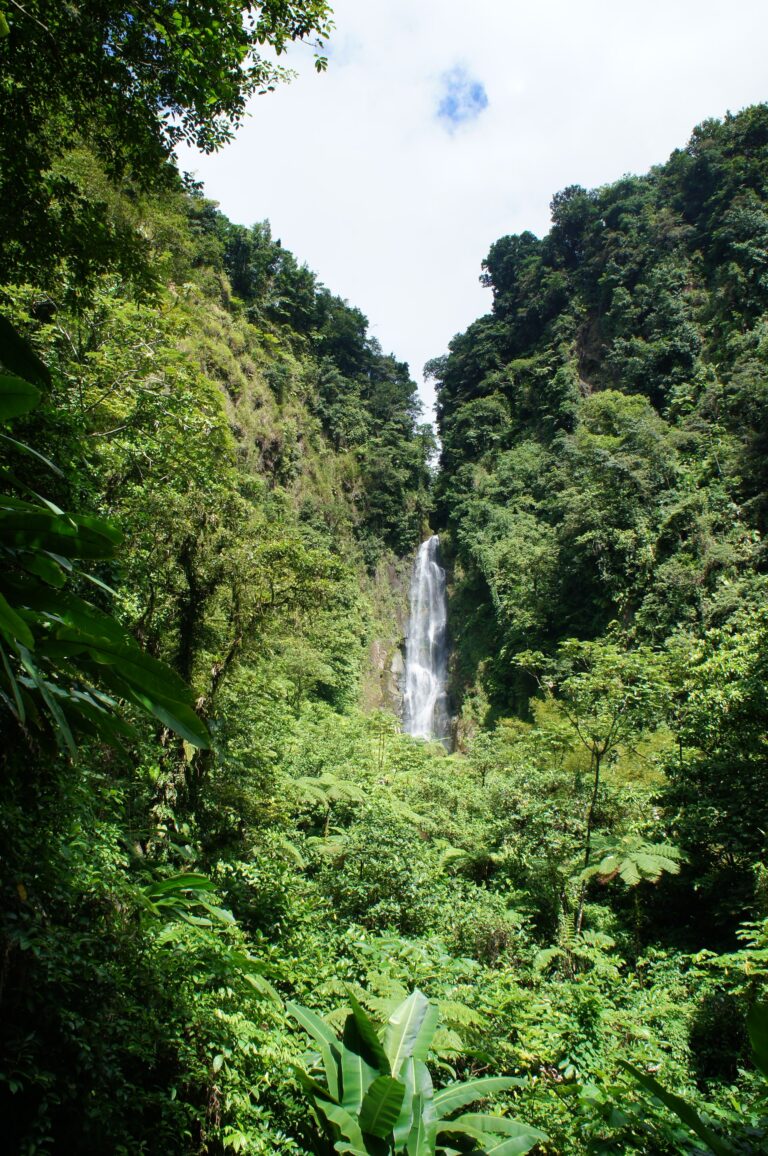 Dominica is the ultimate adventurer's fantasy and perhaps the most rugged of the islands on this list. Thundering waterfalls carve out pristine pools in the lush green jungles of the island's interior, making for a grand contrast with the black and silver volcanic-sand beaches. This isn't a Caribbean island with the typical soft white sand, but it has its own beauty to behold.
A popular activity in Dominica is canyoning in the rainforest, where you'll encounter deep gorges, impressive waterfalls, and pools that you can swim in. Don't miss out on a visit to the Emerald Pool, where the waters are ideal to cool off in after a long, sweaty hike.
Another huge attraction is the diving. There are 20 species of whale that make their home near the coast of the island, so if you have your PADI certification, you'll definitely not want to miss out on the chance to dive here.
7. Antigua and Barbuda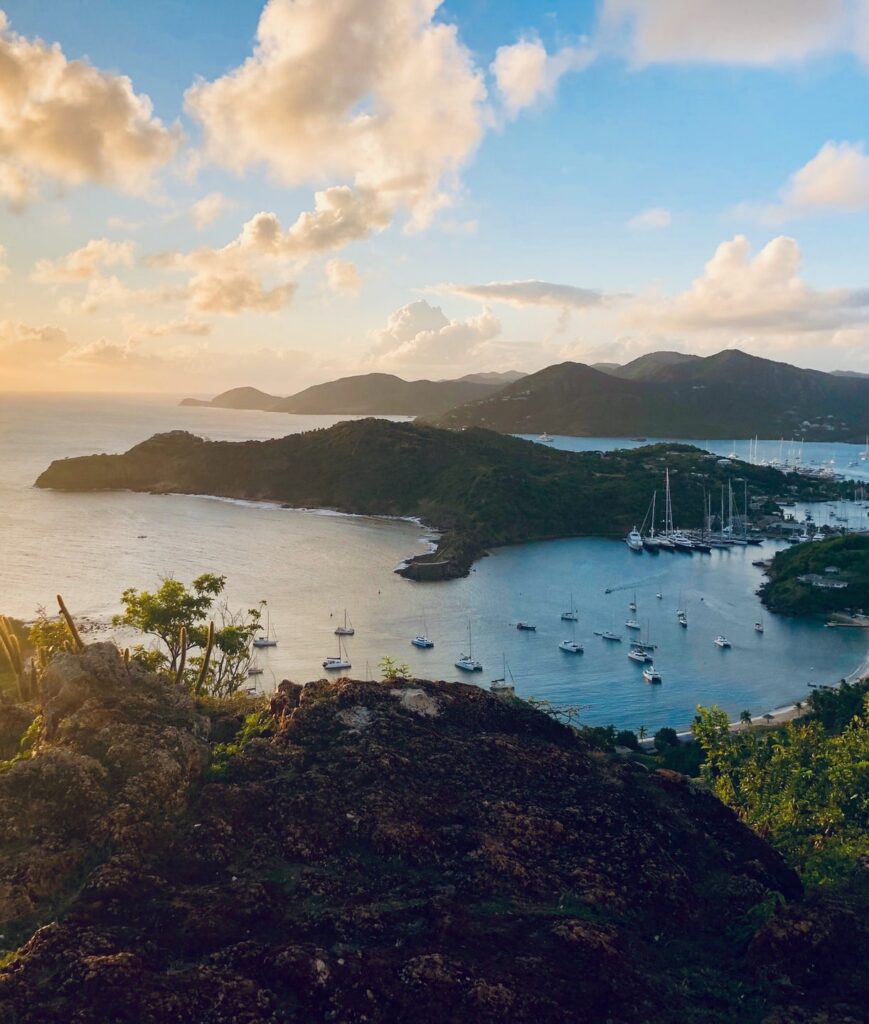 Antigua and Barbuda consists of three islands, actually, the third being a small uninhabited one called Redonda. Antigua is the largest and has the most to do, and Barbuda is full of natural beauty and wildlife. On both, there are large swaths of white-sand beaches and crystal-clear waters just right for wading, snorkeling, and diving.
One of the best beaches in Antigua is Half Moon Bay, which gets its name because of its shape and stark white sand. You can also learn about the country's rich history at Nelson's Dockyard, which is Antigua's most prominent historic site. If you want to get a taste of the wild nature of this island nation, make sure to spend some time on Barbuda, where you'll find rare birds and other wildlife.
Although Antigua is a top honeymoon spot, don't let that deter you from traveling there solo. If you rent a car, you can easily traverse the island in its entirety, taking in the stunning views along the way. With a diverse landscape and so much to see, you'll forget about the honeymooners at the big chain hotels.
8. Curaçao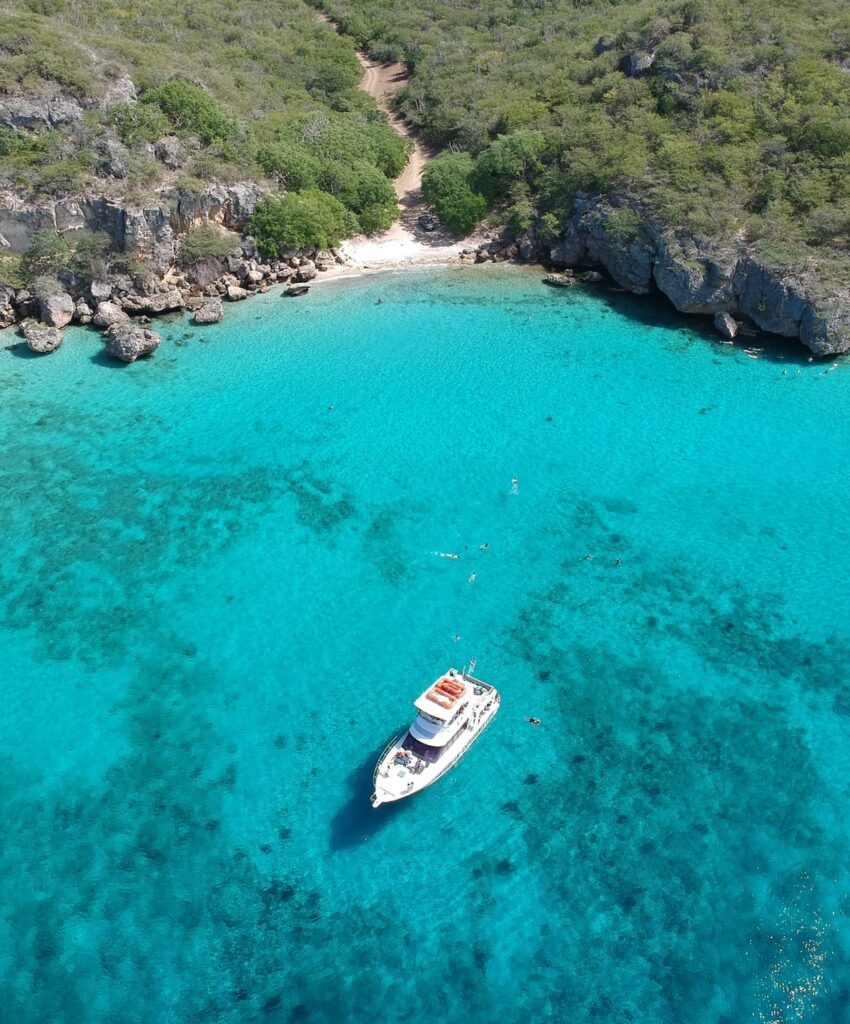 Curaçao is part of the Kingdom of the Netherlands, which is evident in the pastel-colored buildings in the capital city of Willemstad. This combination of Dutch architecture and cacti-filled rolling hills on a tropical island might seem peculiar, but it's what makes Curaçao unique and worth visiting. Plus, if you look at photos of the seas surrounding the island, you'll notice vibrant hues ranging from turquoise to spearmint green.
Unlike many of the US Virgin Islands and others in the Caribbean, Curaçao doesn't depend almost entirely on tourism. There are several other industries that thrive here, which means the island has a strong sense of identity and individuality. Because of this, it's one of the most culturally rich islands in the Caribbean.
You'll want to spend some time in the historic center of Willemstad, taking in the sights of the old town, which is now a UNESCO World Heritage Site. You also can't miss spending some time on the island's most beloved beach, Grote Knip, with its rocky cliffs on either side and fine white sand. All of Curaçao's beaches are in cozy coves like this one, which I find especially charming.
Other popular activities here include cliff diving at Playa Forti, seeing blowholes at Shete Boca National Park, and hiking through Christoffel National Park.
9. Jamaica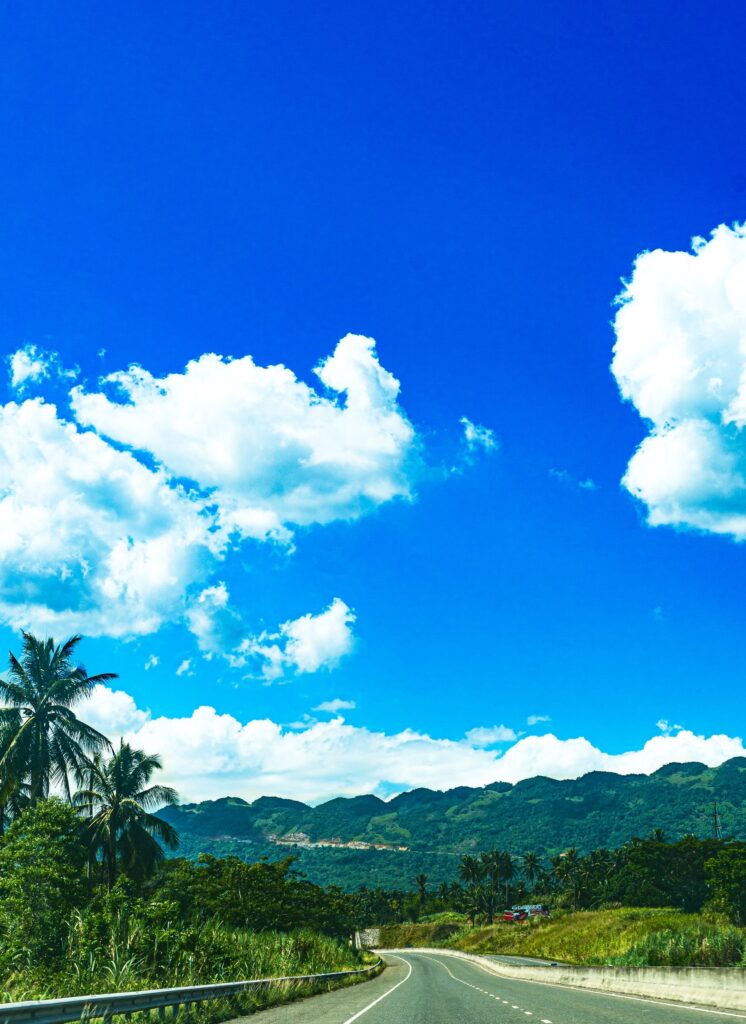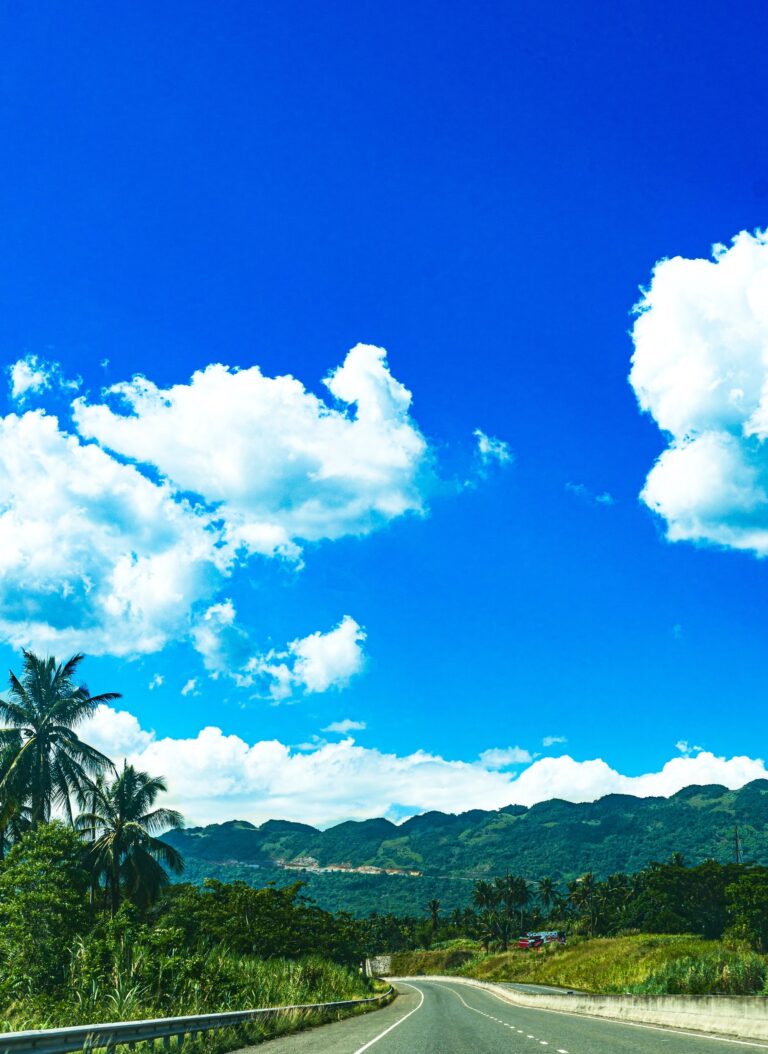 This is the place to go if you want to fully immerse yourself in Caribbean culture. Although many visitors stick to the gigantic resorts of Montego Bay, there's so much more to see. From the ivory sands of Seven Mile Beach to the jungles of Ocho Rios to the Negril Cliffs, Jamaica has plenty of gorgeous scenery to behold.
It's also full of adventure to keep a solo traveler busy, from climbing to the top of Dunn's River Falls to exploring a bioluminescent lagoon and the beautiful Blue Mountains.
Sure, chowing down on delicious jerk chicken and basking in the radiant Caribbean sun sounds like a dream, but Jamaica's lush green interior is also worth exploring. You can also visit the birthplace of the "King of Reggae" Bob Marley in Nine Mile on this history-filled day trip and hum along to his songs as you explore the capital city of Kingston.
10. Grenada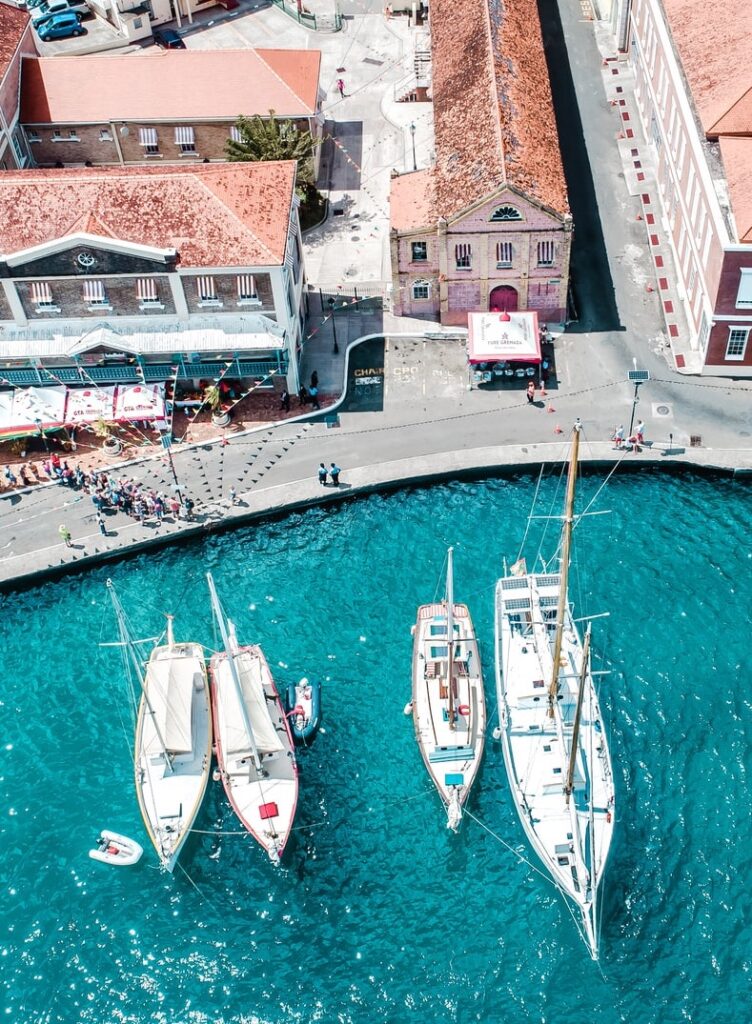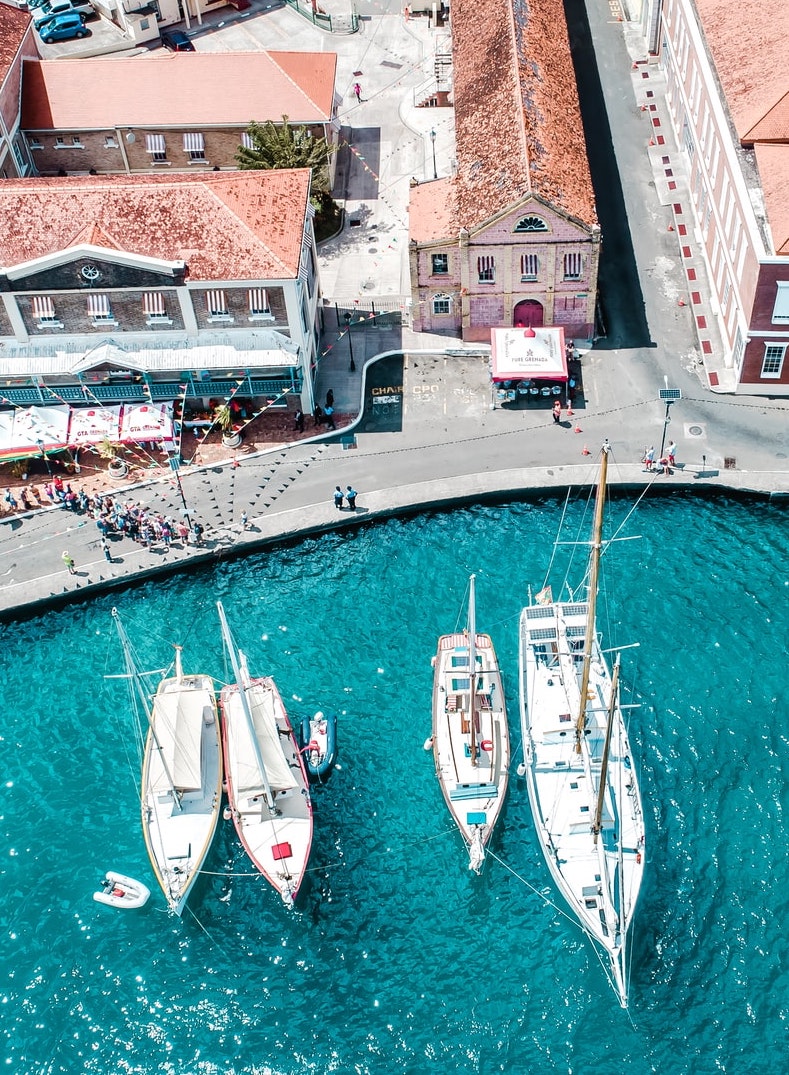 Grenada is proof that the best islands in the Caribbean are so much more than beach destinations. Known as the Spice Isle, this volcanic island is booming with cultural, historical, and gastronomical richness. The capital city of St. George is a joy to explore, with its brightly colored buildings, hilltop views, and museums, such as the Grenada National Museum. Check out the main market, where you'll immediately smell the luscious scent of vanilla pods and nutmeg wafting through the air. You can even get a closer look at how the spices are cultivated and prepared on a spice tour, if you fancy.
The adventure doesn't stop in St. George, though. Head to Grand Etang National Park to see a large water-filled crater of an extinct volcano, along with the park's famous mona monkeys. The island's lush interior features several waterfalls that you won't want to miss, such as the Seven Sisters and the Annandale Waterfall.
11. Puerto Rico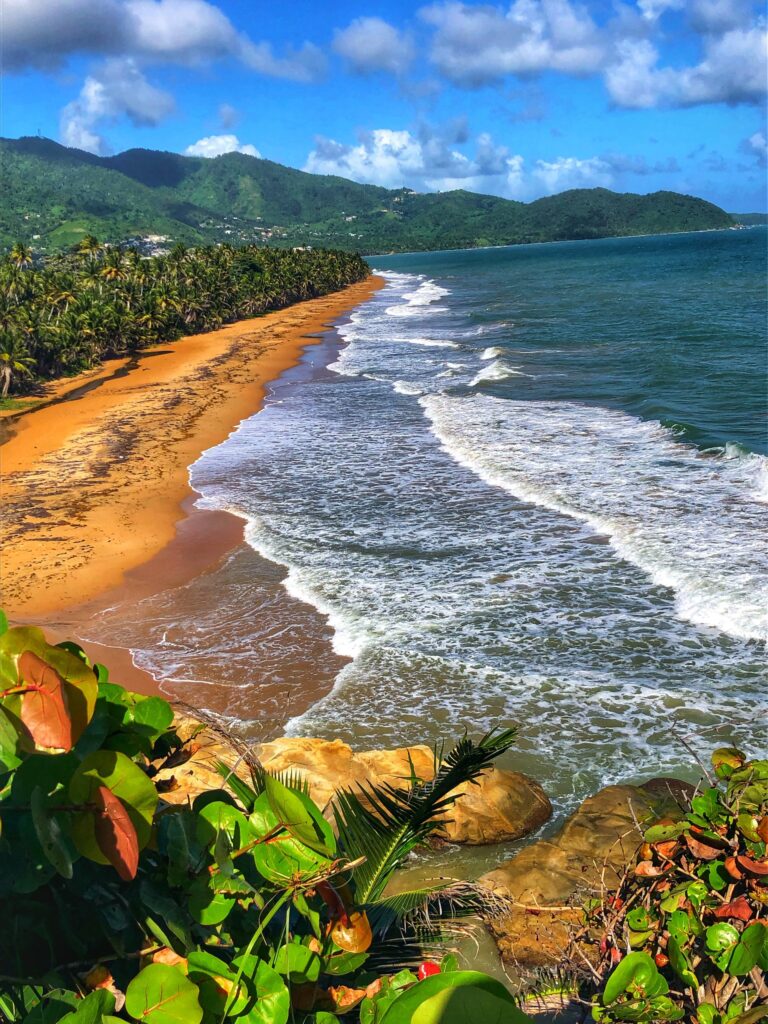 Last but not least is Puerto Rico, another entry on this list that Americans don't need a passport to visit. From colonial forts to world-famous surf spots to waterfall-filled jungles, the island has everything that makes the Caribbean such an attractive region.
You could spend your entire Puerto Rican vacation just enjoying the sights and sounds of the capital of San Juan. The colorful streets and pounding salsa music fill this city with life. You might never want to leave — and I wouldn't blame you.
If you want to spend a day in the sand, head to Luquillo Beach for gorgeous seaside views. Looking for a bit of adventure? Go to El Yunque National forest to slide down a natural waterslide and hike through the jungle. You can also take a glass-bottom kayak to see a bioluminescent lagoon at night.
Pin me for later: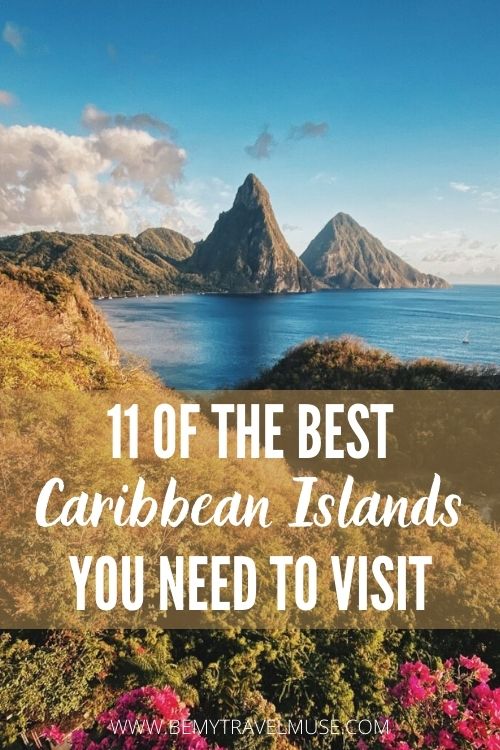 If you've been dreaming of lazy beach days followed by exciting jungle adventures, it may be time to pack your bags and head to one of these incredible Caribbean islands. There's so much more to do in this part of the world!
If you've been to any of these, which is your favorite?