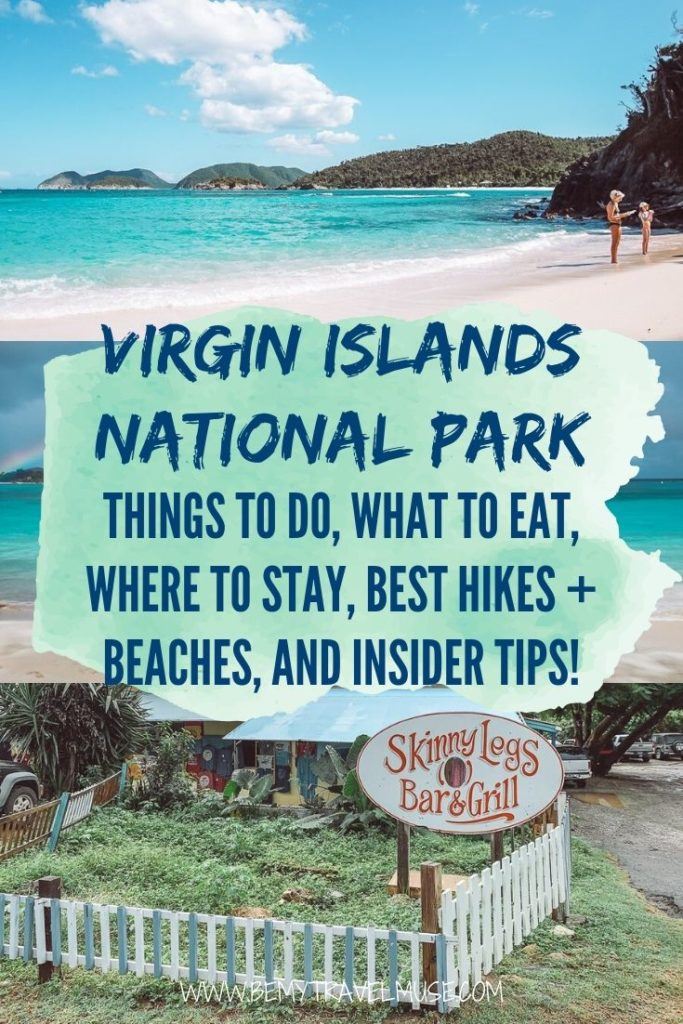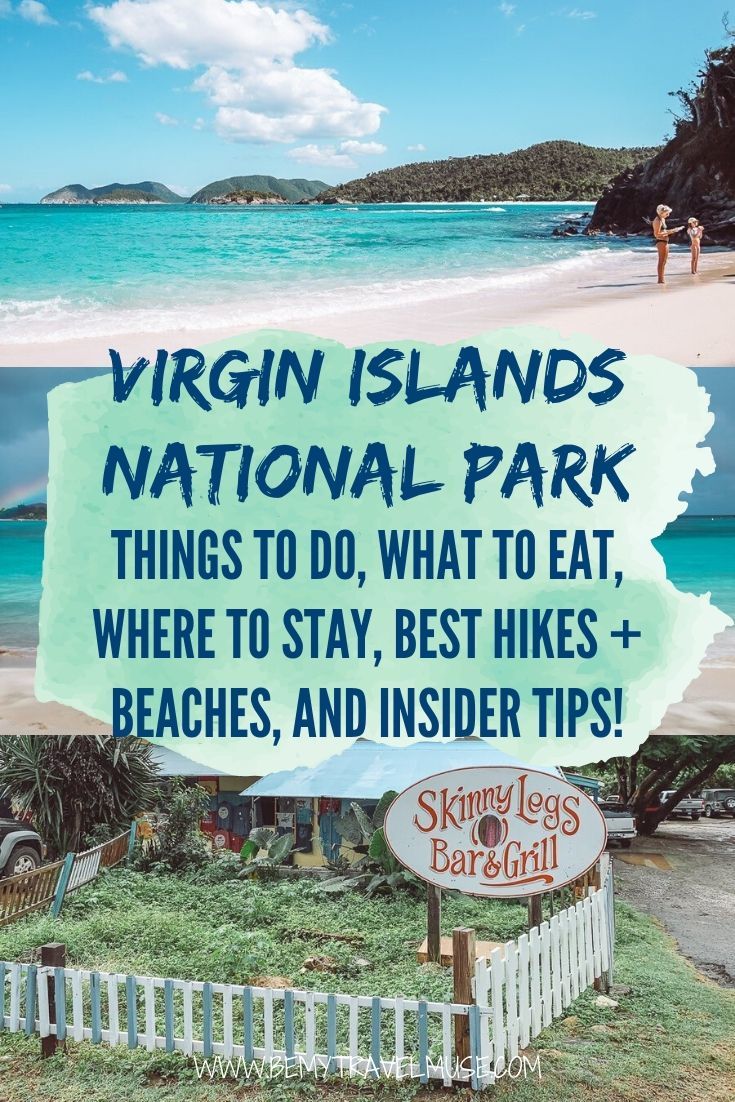 Virgin Islands National Park is a lush tropical paradise located on the small island of St. John in the Caribbean Sea. Although a part of the U.S. Virgin Islands, St. John is not your average beach destination, and easily sets itself apart from other Caribbean islands thanks to the protected land of the National Park, which covers about 60% of the island.
While St. John is small at only 19 square miles, it is filled to the brim with sweeping views, dreamy beaches, and unforgettable hikes. That said, don't come to St. John expecting a resort culture and the convenience of all-inclusives. Instead, appreciate the unique adventures and tranquility that this island's raw beauty and simplicity delivers.
Below is a complete guide to experiencing the best of Virgin Islands National Park in one incredible trip.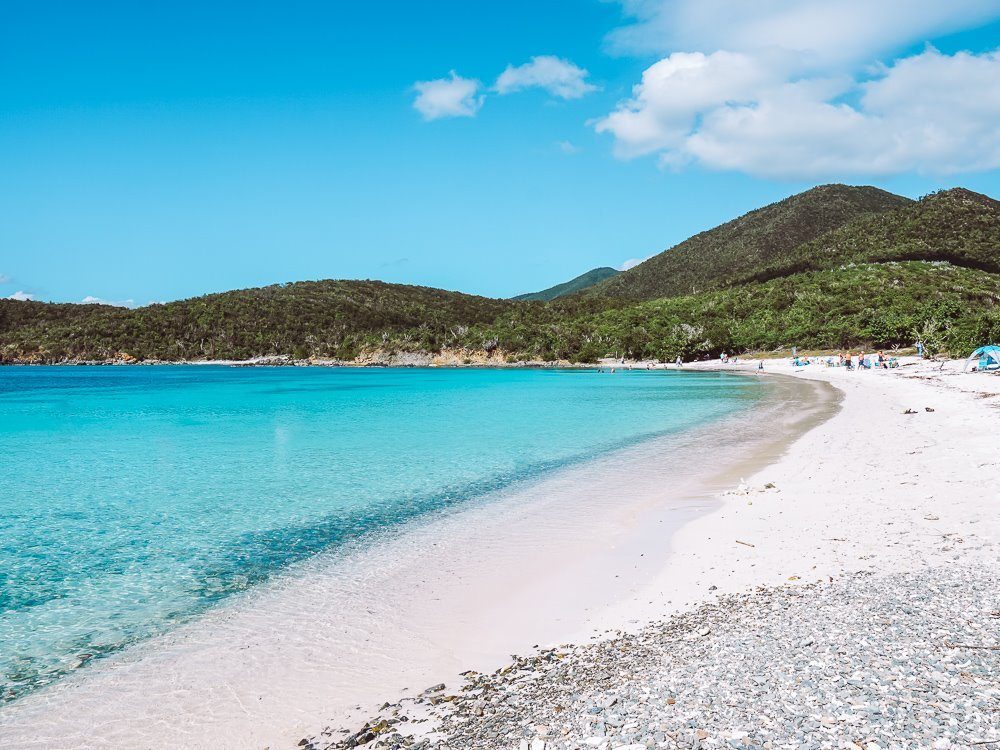 The Best Adventures to Have in Virgin Islands National Park:
Kayak in Hurricane Hole
The little bays on the north side of Coral Bay are known for having super protected, calm waters. Hurricane Hole's name comes from the fact that boats have been known to anchor and tie into the mangroves there to wait out passing hurricanes. This is perfect for a pretty day of kayaking, and a local company called Reef 2 Peak will even drop off kayaks for you at your starting point.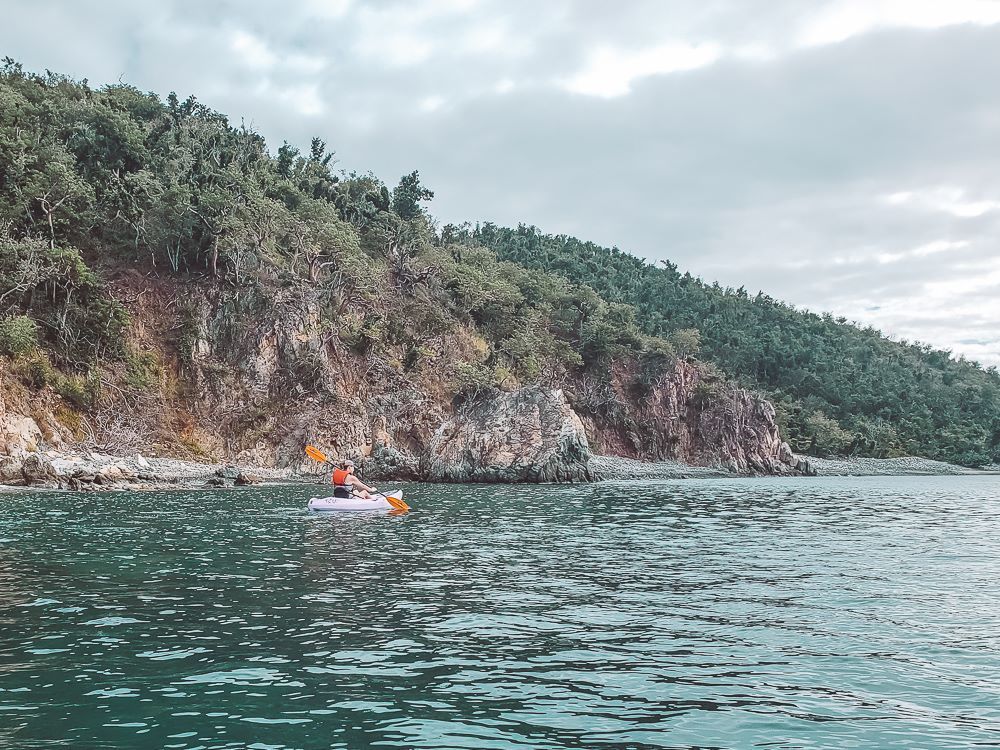 Take a Land and Sea Tour
Want to get to know Virgin Islands National Park even more intimately? The Land and Sea Tour is run by locals who will drive you to explore the best of the park, followed by a boat tour that will show you hard to reach spots. You could see more of St. John in one trip than most people could see over years of visits.
Explore Annaberg Plantation Ruins
St. John was colonized by Danish settlers in the early 1700's, and at one point was covered by over 100 plantations. Of the many ruins scattered throughout the island, the Annaberg Plantation is the most intact, and offers a glimpse into what life would have been like here during St. John's early colonial days.
Where to Eat Near Virgin Islands National Park
While you may find some snack stands in the National Park, the best restaurants will be found in town. I recommend venturing to Cruz Bay or Coral Bay to eat at one of these island favorites:
Skinny Legs: (Coral Bay) Known for deliciously juicy burgers served with their signature blender-free drinks. Most people choose to order the "painkiller", which is the signature drink of the Virgin Islands. I highly suggest only getting it with Pusser's Navy Rum, made in the British Virgin Islands. If that is not available, Myers Dark Rum is a good substitute.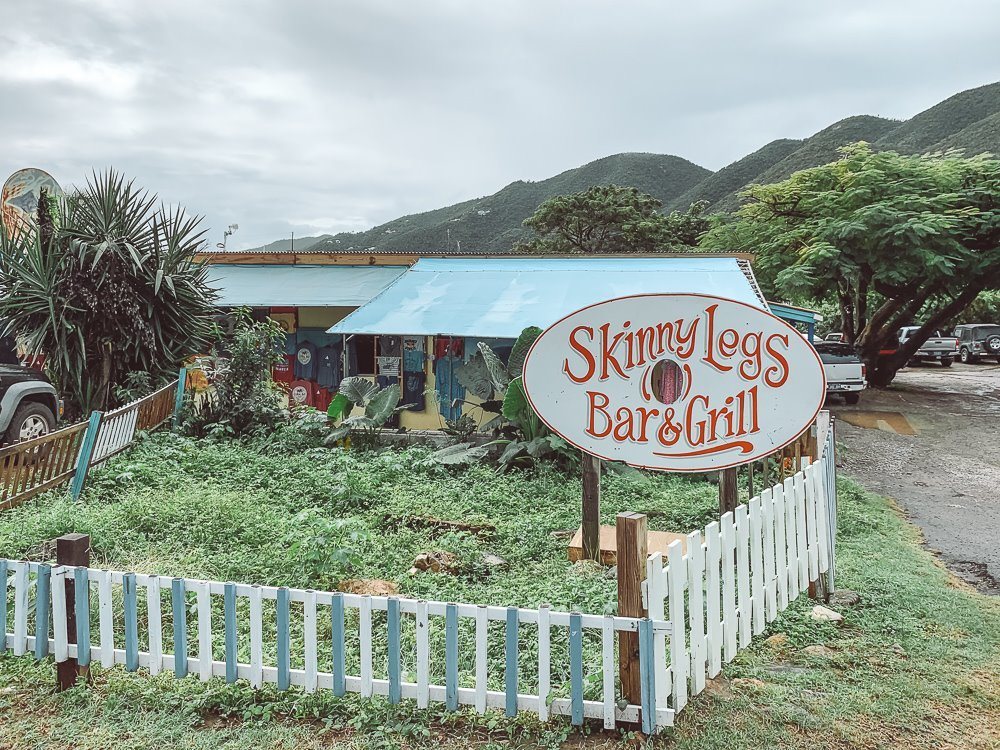 Aqua Bistro: (Coral Bay) This lovely open-air restaurant really shines during lunch. They feature an amazing outdoor bar with views of Coral Bay, which make their frozen bushwackers and conch fritters taste even better. Many locals have commented that they believe the conch fritters at Aqua Bistro to be the best on the island.
Lime Out: (Coral Bay) Floating taco bar in Coral Bay Marina that requires a shuttle to access. Both the tacos and cocktails are delicious and fun to consume in this unique setting.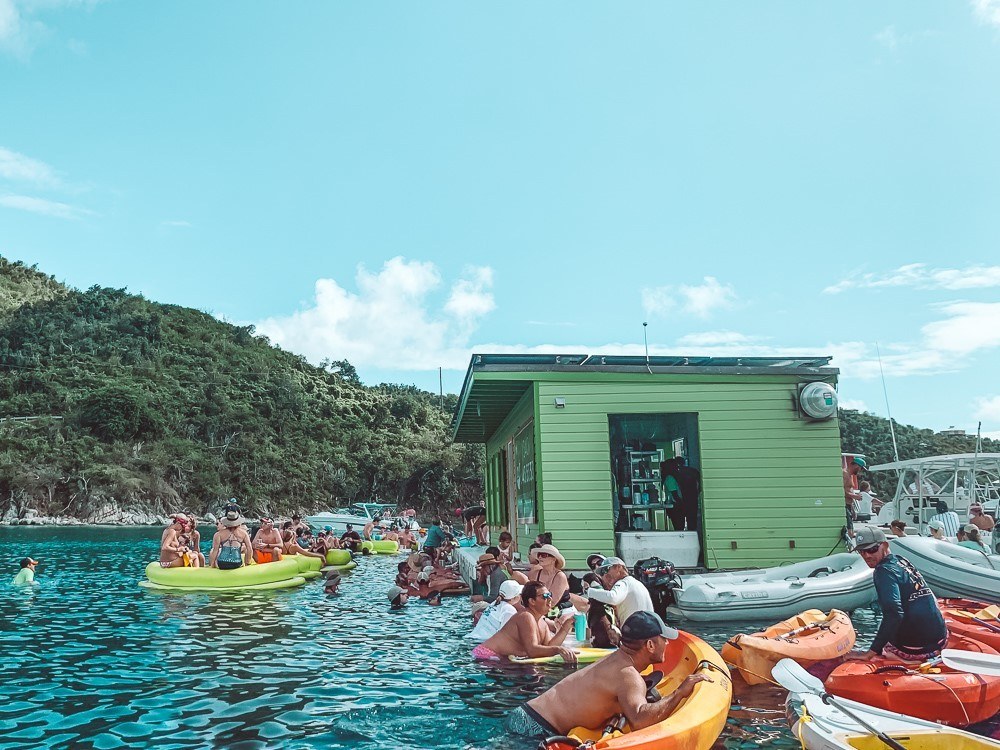 The Long Board: (Cruz Bay) Amazing sushi bowls and tacos. With some of the freshest food and best cocktails on St. John, you can't go wrong with anything on their menu.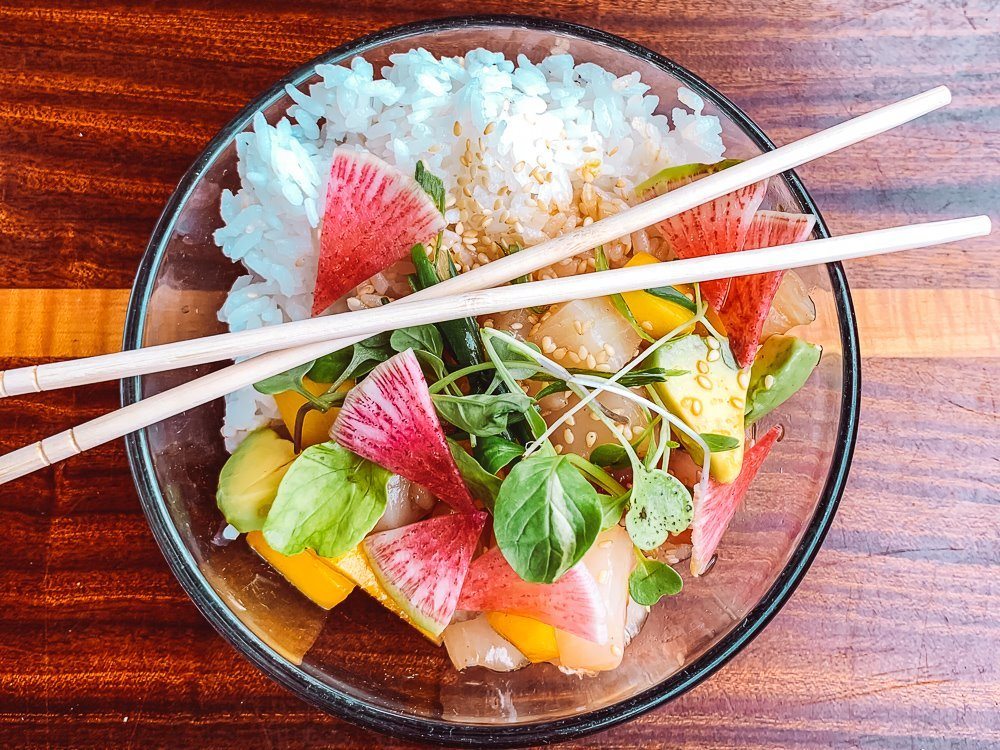 High Tide: (Cruz Bay) Known as being the first stop off the ferry for many tourists, as its mere footsteps away. Enjoy a sandwich and conch fritters just off the beach.
The Lime Inn: (Cruz Bay) Serves food that is a tier above the bar food served at other restaurants, and has an awesome cocktail selection. The perfect place to come for a festive atmosphere when you want to eat something besides a burger.
Top Hikes to Do in Virgin Islands National Park
A few of the most popular hikes to do in Virgin Islands National Park are listed below. They range in length and difficulty, making it easy to add a hike into your trip depending on your schedule and fitness level.
Peace Hill: (.2 miles up a rocky path, easy) Ruins of a windmill at the top, with beautiful views of North Shore bays on either side.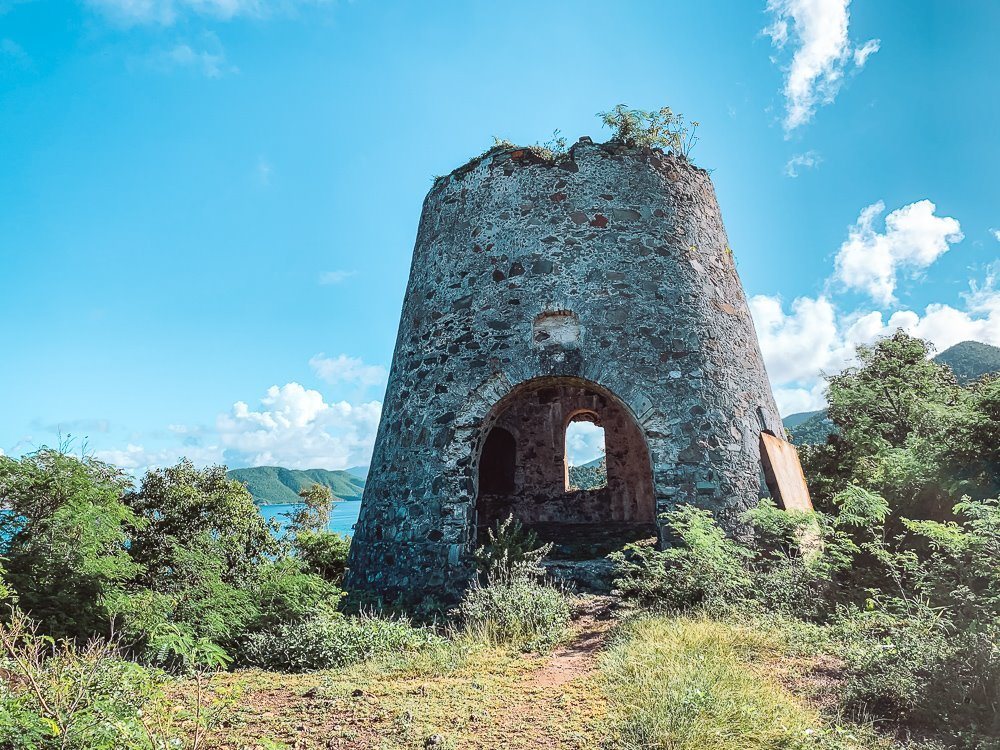 Ram Head: (2.3 miles, moderate) This mostly exposed trail offers beautiful 180-degree views of the Caribbean and St. John's rocky south shore.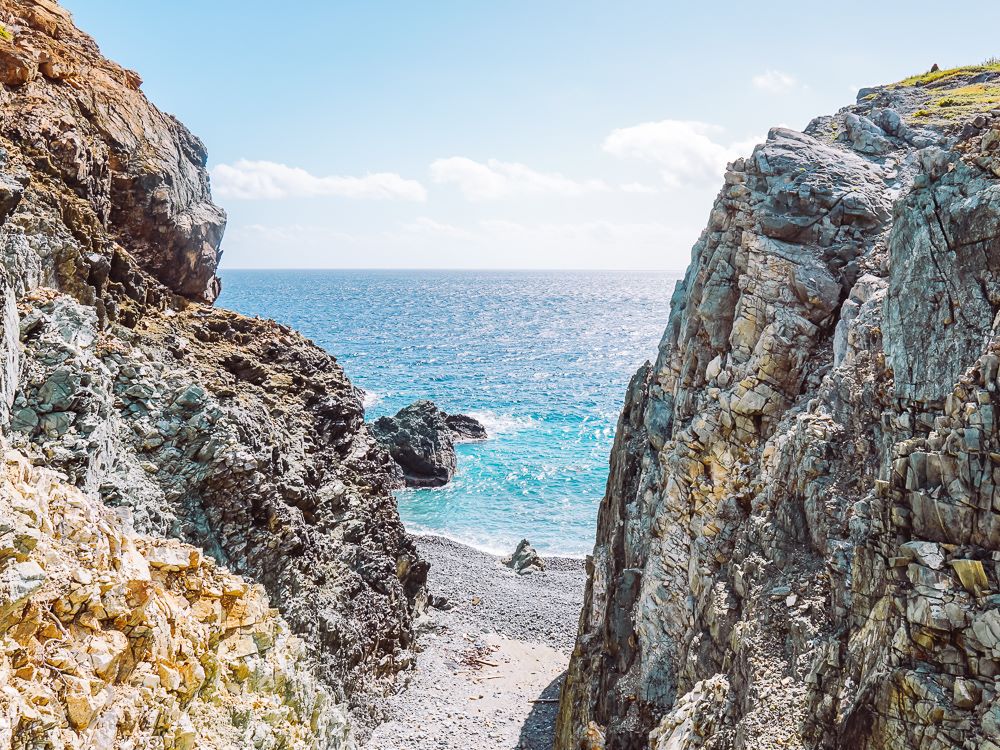 Reef Bay Trail: (6-ish miles, moderate) This is St. John's most famous trail, but is about six miles out and back and takes a full day to do. You are rewarded with plantation ruins, ancient rock carvings, and a beach at the bottom.
Lind Point Trail: (2.3 miles, easy) Pleasant trail starting near estate Lindholm that leads down to two beaches: Solomon Bay and Honeymoon Bay. You can book a 3-hour eco hike and snorkel tour here.
Drunk Bay: (1.1 miles, easy) Located near the Ram Head Trail, the end of this trail leads to a rocky, unprotected beach with wild waves that contrast from the calm, gentle waters of the other beaches.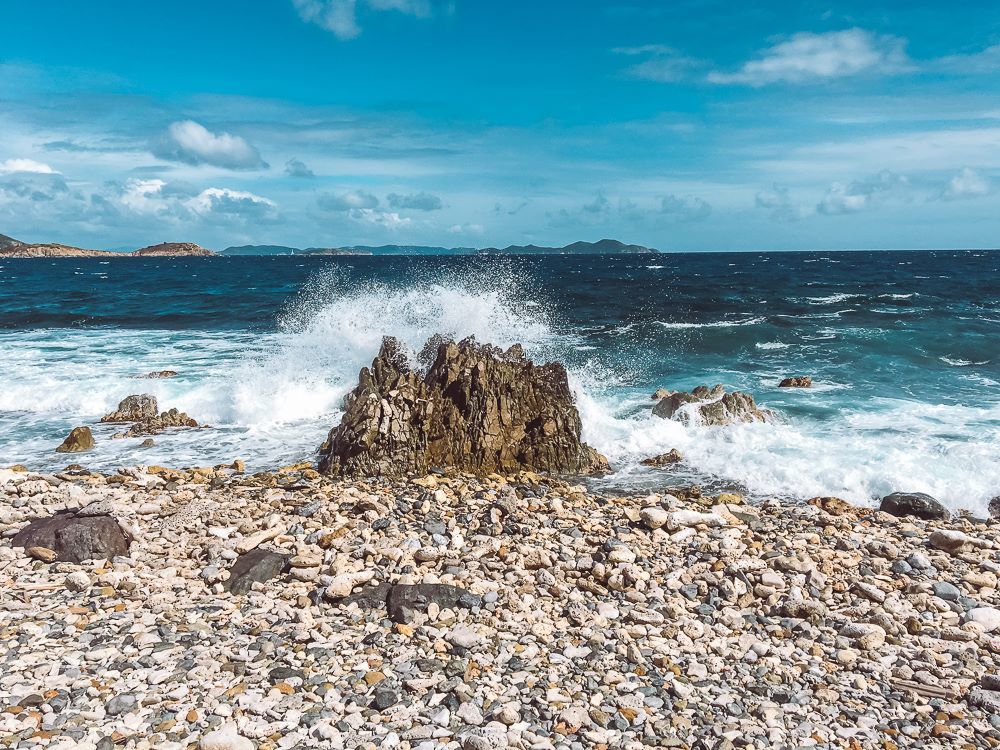 The Best Beaches in Virgin Islands National Park
You cannot come to Virgin Islands National Park without exploring its stunning beaches. In fact, one of the most "difficult" decisions you'll make during your trip is which beach to visit, as there are so many equally beautiful choices. Thankfully, this can be narrowed down depending on your taste and desired type of beach day.
The best beaches in the park are primarily concentrated along North Shore Road, which is where you can find the selection listed below.
Maho Bay
Maho Bay features some of the calmest water in Virgin Islands National Park, and is perfect for stand-up paddle boarding. In fact, there are SUP and Kayak rentals offered right on site, along with newly built food stalls at Maho Crossings. Although this is not a very shady beach, it is well loved for its sea turtles who live just a short distance off shore.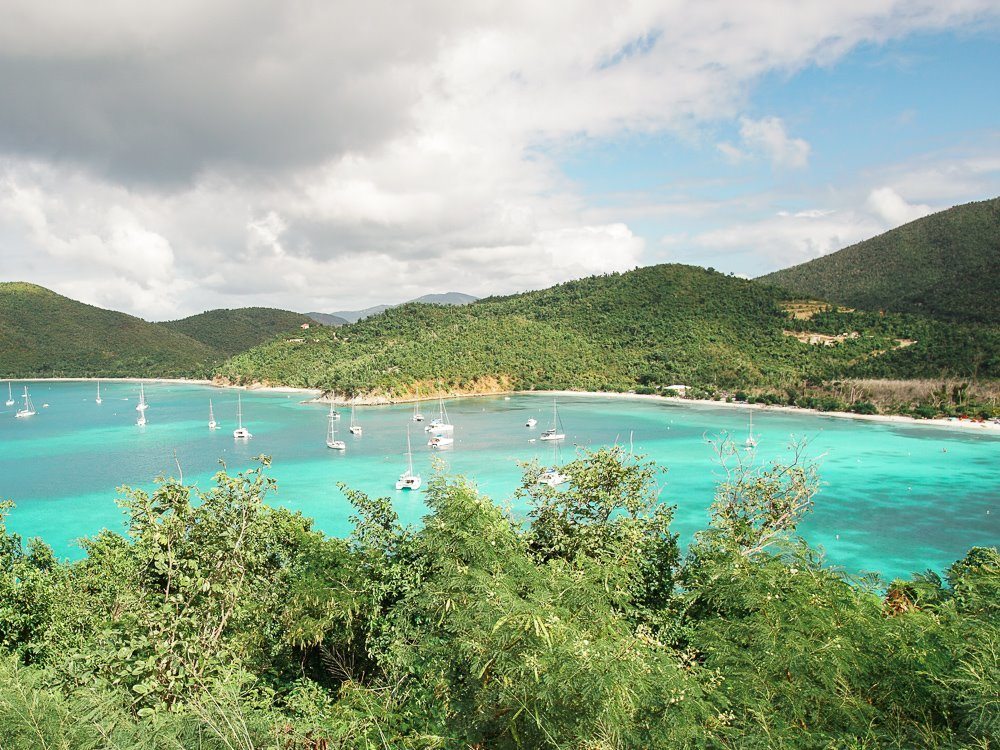 Trunk Bay
Trunk Bay is Virgin Islands National Park's most famous beach, and it's not hard to see why. This beach is stunning, and its overlook from North Shore Road is one of St. John's most iconic views.
One can have a full beach day at Trunk Bay.  While there aren't any kayak or SUP rentals onsite, there are snorkel rentals available, which are very popular for exploring Trunk's underwater snorkel trail. If snorkeling isn't your thing, this wide beach is very conducive to long walks or a leisurely game of catch. Of course, the clear turquoise water is also a good choice for a swim or lounging on a pool floaty. You can also book a day tour to explore the mountain vistas and historical sites here.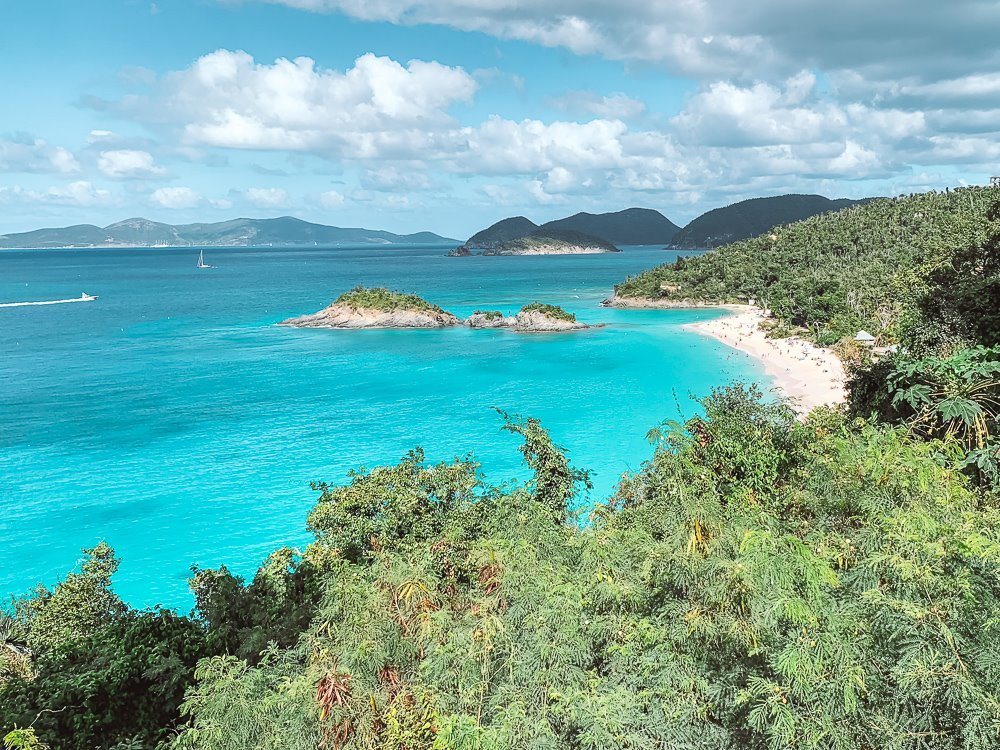 Oppenheimer/Gibney Beach
If you'd like a beach mostly to yourself, rise early to grab one of three parking spots in front of the entrance to Oppenheimer/Gibney Beach. This is a beautiful spot for pure relaxation, since the lack of parking means it can never be very crowded.
Denis Bay
Secluded Denis Bay is a bit hidden, and requires a short, narrow hike on a bumpy dirt path to reach it. This can be challenging if you're carrying a lot of stuff with you. However, it will all be worth it once you reach this large, near-empty beach.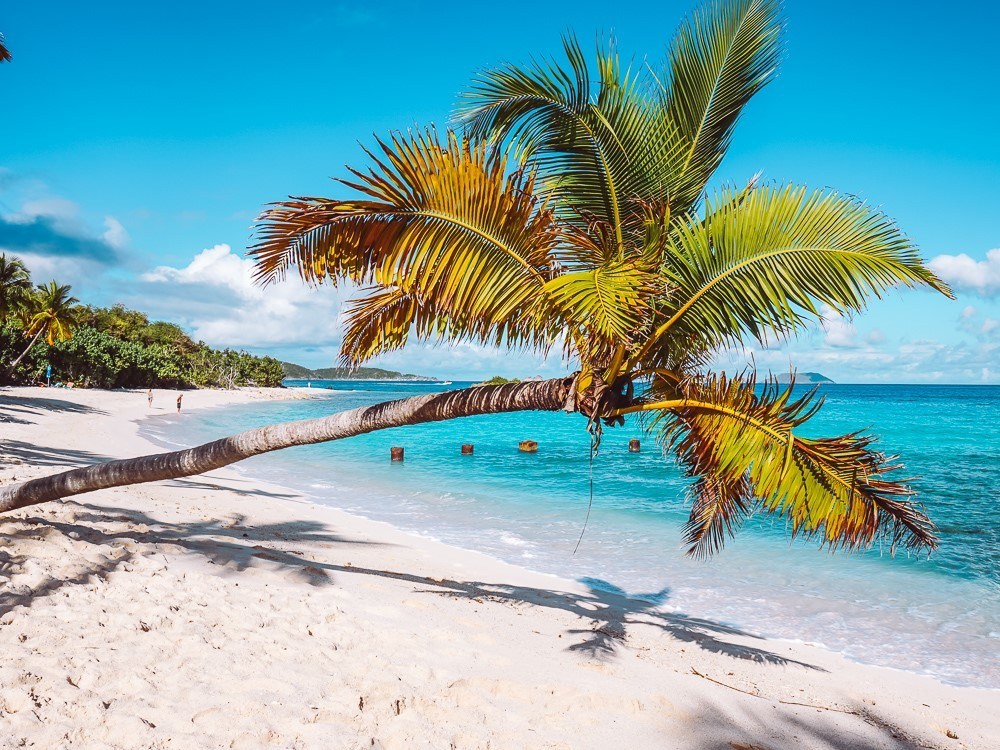 Jumbie Bay
Jumbie Bay is another beach that will likely never be very crowded. There is only room for a few cars to park, and since this beach also requires a small hike, it's a little bit hidden from the road.
Jumbie may not be as big as some of the others, but it never feels very crowded. It's the perfect place to spend the day taking in the gorgeous views of the British Virgin Islands in the distance, while getting lost in a good book.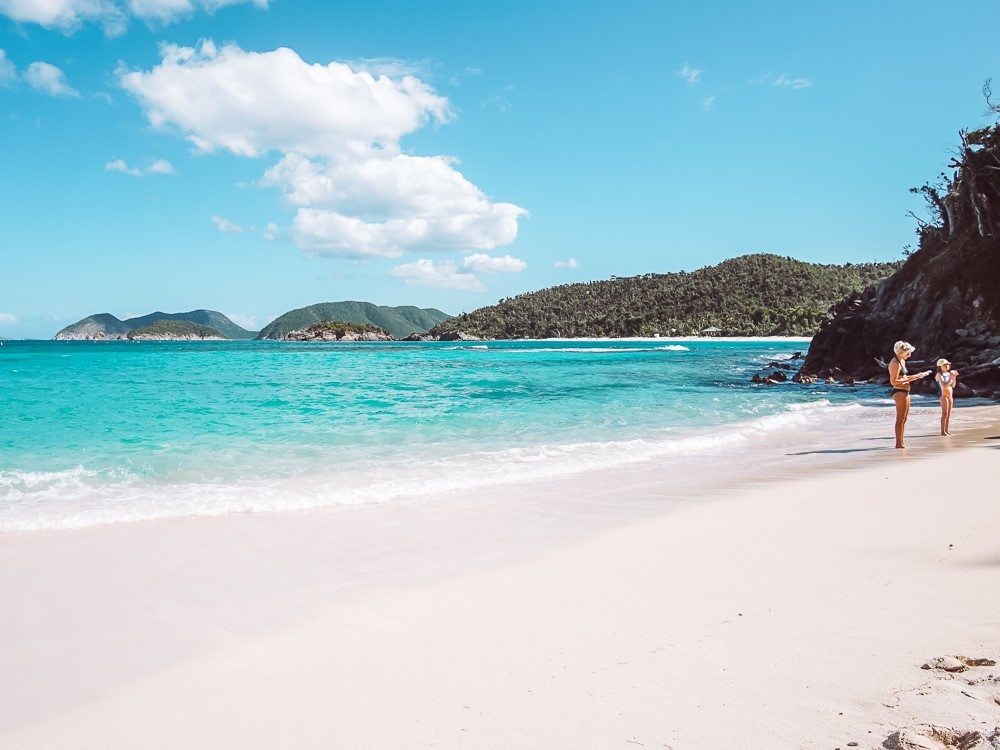 Hawksnest Bay
Hawksnest is one of the most popular beaches, due to its beauty and ease of access. This is one of the only beaches where you can park and set up your beach chair just steps away. It's perfect for those days where rain threatens, and you want to be able to pack up and run to your car very quickly.
While Hawksnest is beautiful, it is slightly less protected than the others, meaning it gets the occasional small wave or two.
Other Tips for Visiting Virgin Islands National Park
You do not need a passport to travel to the U.S. Virgin Islands. However, if you grab a charter to the British Virgin Islands, a passport is required.
Water conservation is very important on St. John, as water is expensive to purchase and most residents collect rainwater in cisterns for their freshwater source.
Some of the most beloved residents of the island are the donkeys and goats that inhabit it. Take care when driving, as they tend to hang out near the road.
St. John in general can get very buggy at night. Remember to apply bug spray before heading out to dinner for the evening.
One of the most interesting features of Virgin Islands National Park is its Coral Reef, which is a big reason why people love to snorkel here.  To protect the reef from damage caused by sunscreen, be sure to wear reef-safe varieties.
How to Get to St John
Something visitors both love and hate about Virgin Islands National Park is the hassle it takes to get there. Since there is not an airport on St. John, one must first fly into neighboring St. Thomas, grab a rental car or taxi to the ferry dock, and then boat over to St. John on either a people or car ferry. The whole process takes about an hour, and can cost anywhere from $12/person to $50/vehicle, although prices fluctuate.
The good part is that this deters the convenience-seeking masses, so St. John doesn't get overly crowded. This is especially helped by the fact that cruise ships cannot dock on St. John. Ultimately, the effort it takes to get to Virgin Islands National Park is totally worth it, and there will be plenty of drinks and snacks waiting for you near the ferry dock upon arrival.
How to Get Around
If you stay in Cruz Bay, there are taxis and an infrequent bus that will take you to popular spots around the park. However, by far the most popular and highly recommended way to get around is by renting a car.
Most tourists will need to rent a Jeep, as that is often the only way to access vacation rentals perched up steep, unpaved driveways. St. John Car Rental is a reputable company with quality Jeeps, and will even let customers use its parking lot in Cruz Bay after close. This can be clutch during the popular dinner hours, when parking is scarce.
One more important thing to remember – in St. John they drive on the left side of the road!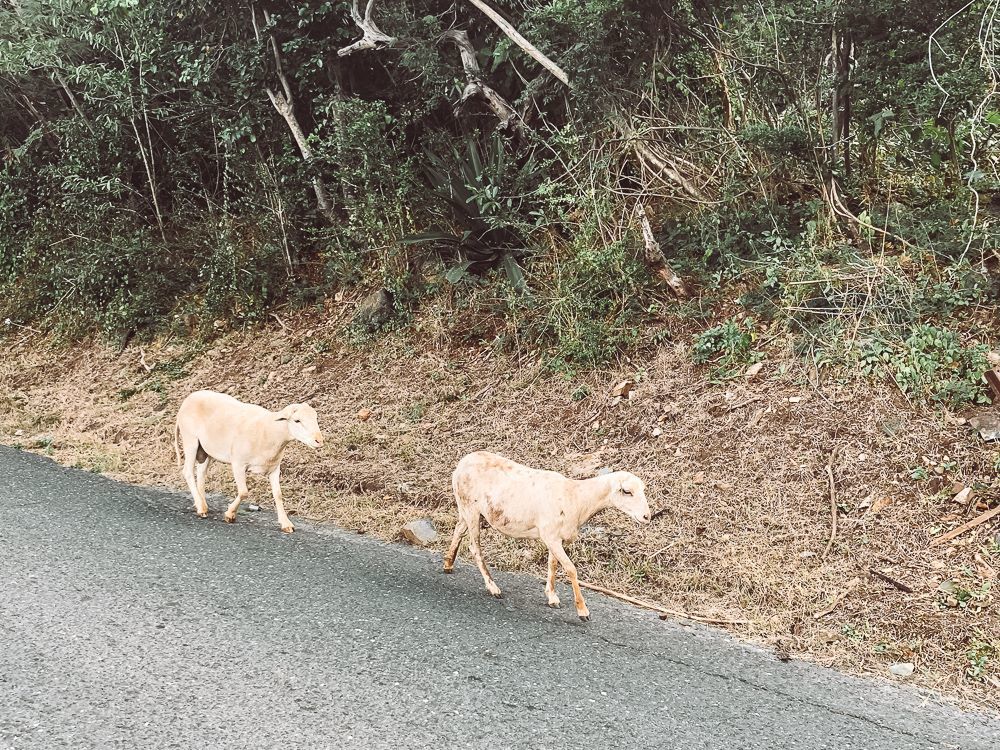 Where to Stay
Most of the best lodging options will be found skirting around the outside of the park. There are two sides of the island where you'll find the vast majority of places to stay:
Cruz Bay
The western facing side of the island where you arrived on the ferry dock. This is the biggest town on St. John, with many restaurant and shopping options (though not any major chains).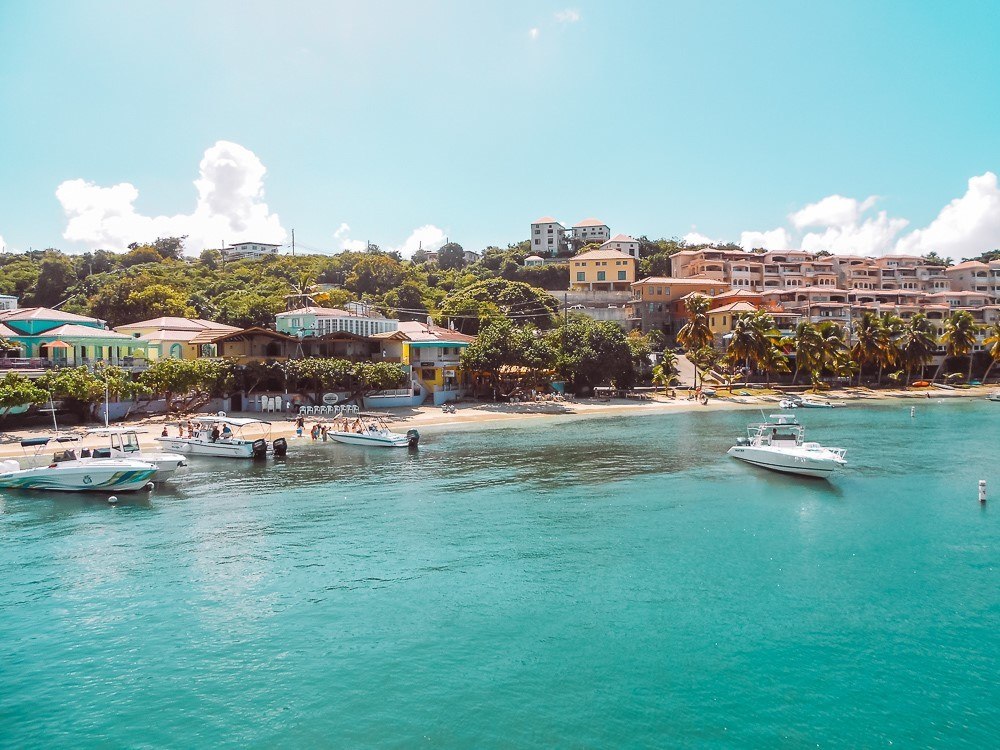 Coral Bay
The eastern facing side of the island, which can be a bit more peaceful, along with having gorgeous views and its own well-loved beach bars for casual dinners and drinks.
Book hotels on Coral Bay here.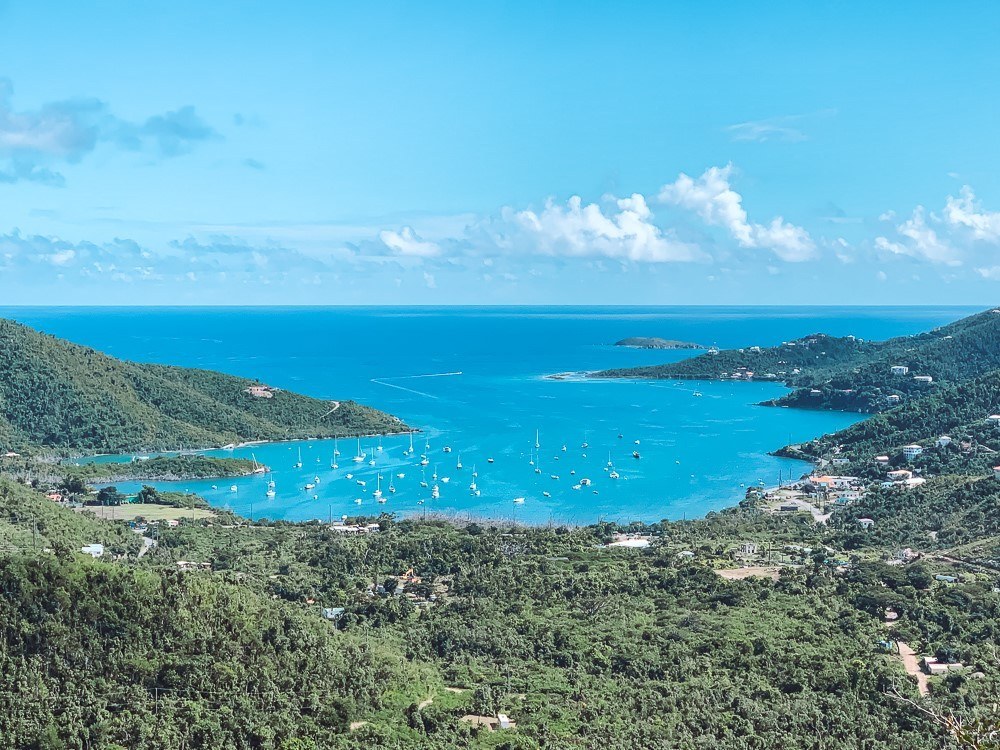 Hotels
If you'd like to stay in a hotel, the best options will be found in Cruz Bay. Here are two of the most popular:
The Westin: Large resort with various amenities.  This hotel offers perks such as its own private beach, a beautiful pool, onsite car rental, and direct ferry access from St. Thomas.  The restaurants and nightlife of Cruz Bay are just a short drive up the road.
Estate Lindholm: Bed and breakfast built among colonial plantation ruins, and overlooking Cruz Bay.  It is also located right next to the entrance to Virgin Islands National Park, offering great beach and hiking access.  Cruz Bay is an easy two-minute walk from this hotel.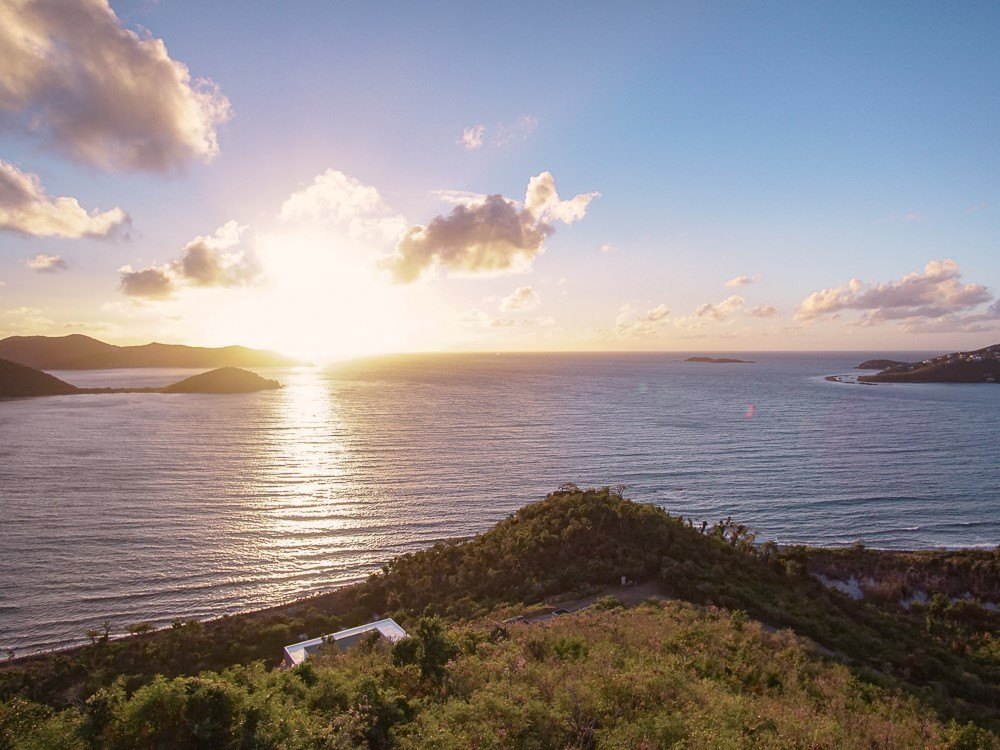 Vacation Rentals
Vacation rentals are by far the most common lodging choice on St. John, and you can find them all over the island. You could stay right near downtown Cruz Bay for easy nightlife access, or cross the island to Coral Bay for a low-key atmosphere and darker night skies.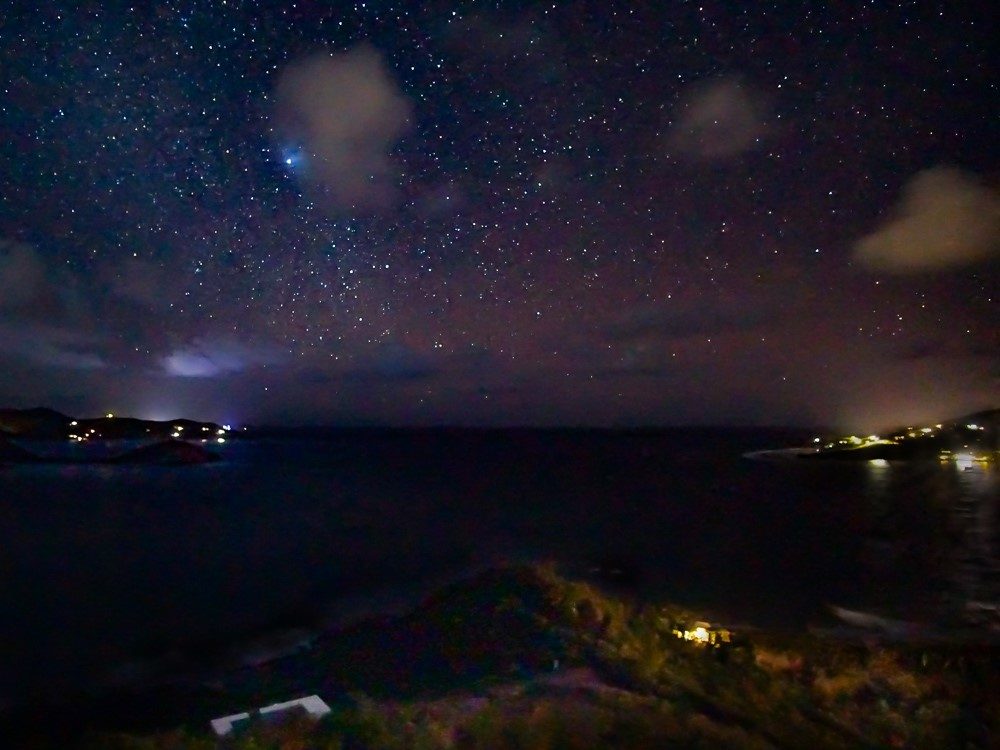 St. John Villa Rentals is a local website that connects you directly to property owners, and avoids some of the middleman fees that other websites have. Other popular websites, such as VRBO and Airbnb, also have plenty of beautiful villa and private room choices.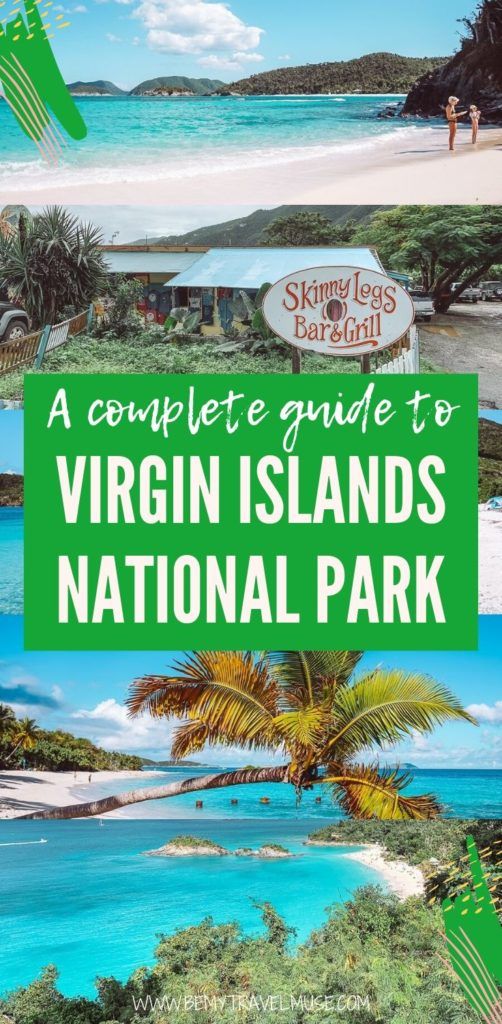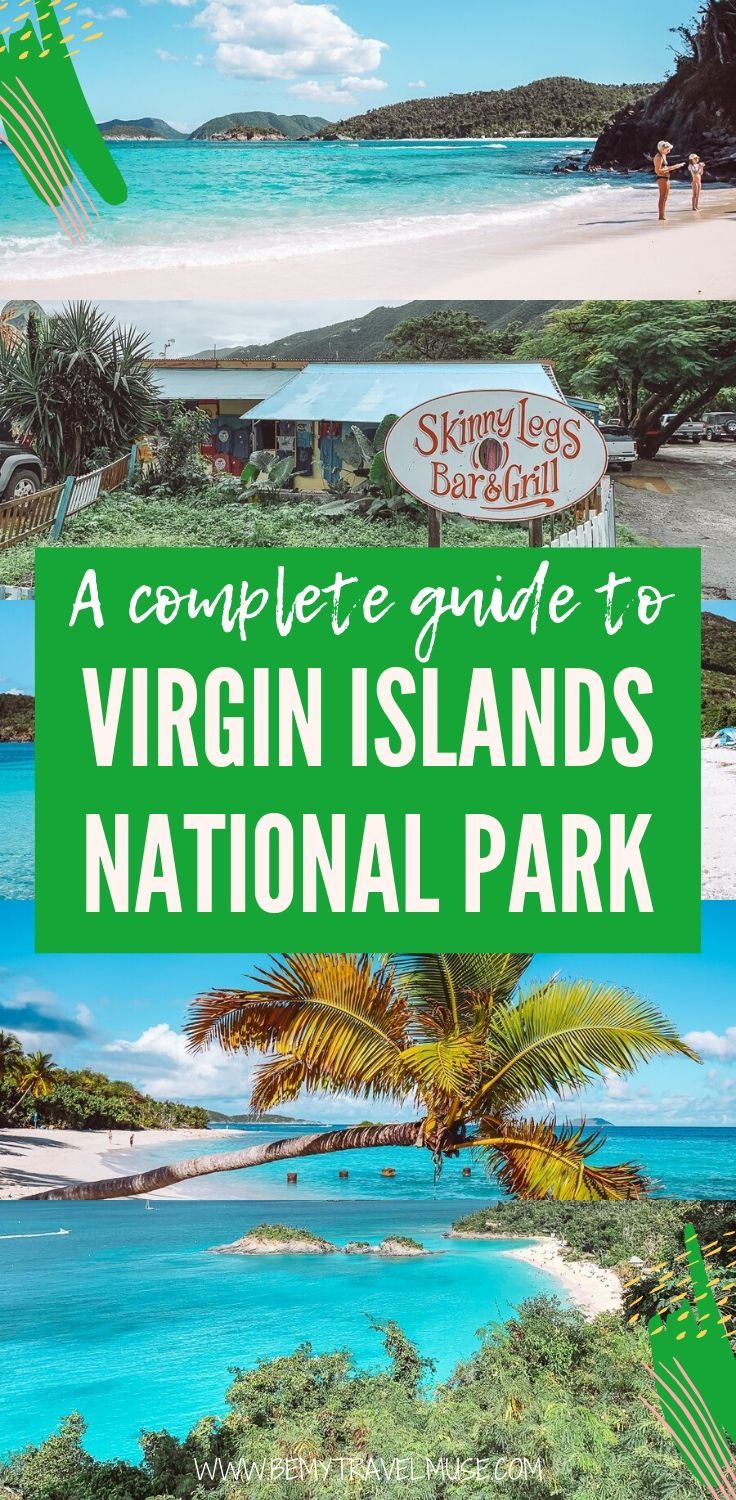 There are not many places on earth like Virgin Islands National Park that offer the chance to unplug, while also delivering a wow factor. Like other U.S. national parks, Virgin Islands National Park offers the opportunity to be closer to nature. However, it does so in a tropical environment that offers a multitude of unforgettable experiences.
As you can see, Virgin Islands National Park offers an overwhelming selection of amazing things to do in one visit. While it's impossible to do it all, if you stick to the suggestions laid out above, you are guaranteed to have an unforgettable trip. Don't worry if you find yourself slowing down with the relaxed pace of island time and seeing less than you planned. Virgin Islands National Park is the type of place that will draw you back over and over again.
About the author: Theresa is the creator of Fueled By Wanderlust. Although she did not start traveling until her mid-twenties due to some pesky student loan debt, with careful budgeting, she was able to pay that off and start planning trips. Since then, she has traveled more and more each year to various places in the U.S., Europe, and the Caribbean. You can follow along with Theresa's adventures on Instagram.