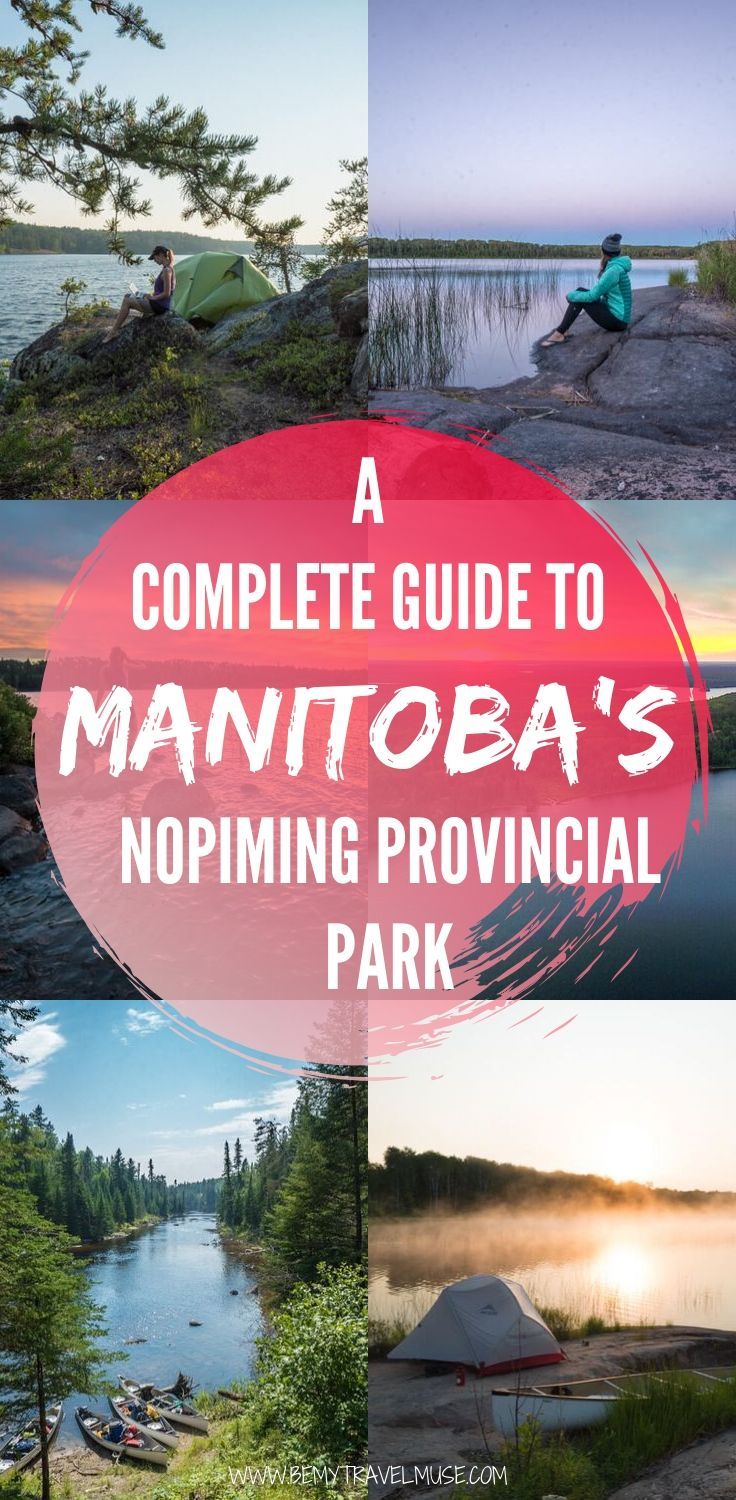 I'm sitting in Nopiming Provincial park in Manitoba overlooking a brilliant pink sunrise as it peeks over the horizon, reflecting on Bird Lake. I feel like queen of the rock because apart from my campmates scattered throughout the island on various different parts of the campsite, it's just ours. I don't have to share this gorgeous wilderness.
It's the best spot to watch without the mosquitoes, down below on the shore and in the trees, bothering me. I seem to have outsmarted them. I haven't exactly jumped ahead in the lifelong series, though. Kristin: 1, mozzies: 2827479.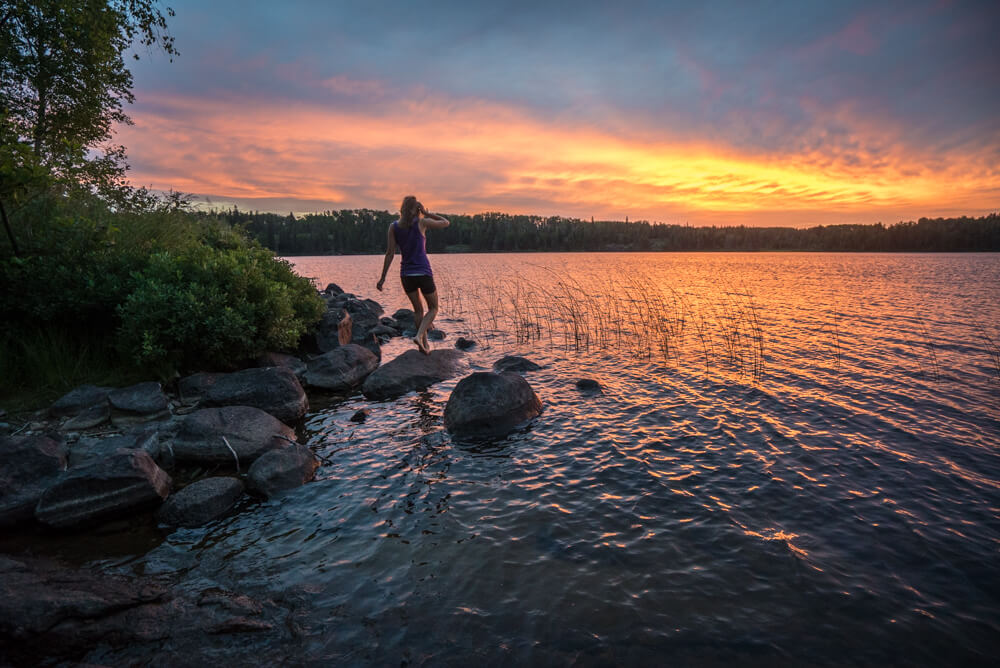 You kind of stop caring about this minor detail when you spend most of your days swimming in refreshing water – not too hot or not too cold – paddling along in a canoe looking at the beautiful trees and occasional beaver, and enjoying nature without much of anyone else around.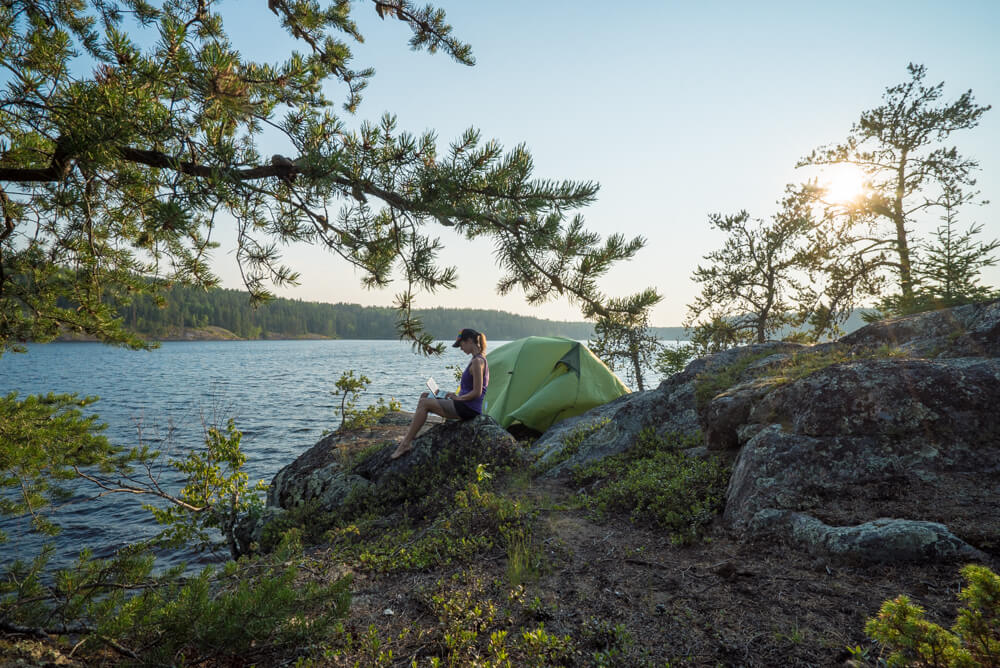 There's something so beautiful to be said about camping right on the edge of an island, nothing but the sounds of the birds in the trees and the water lapping at the rocks below.
There are no humming motors of RVs, no selfie sticks, and no shower queues. The best bath in the world is right outside, anyway. Bonus: there are little wild blueberries growing along the shore in case you need a mid-swim snack.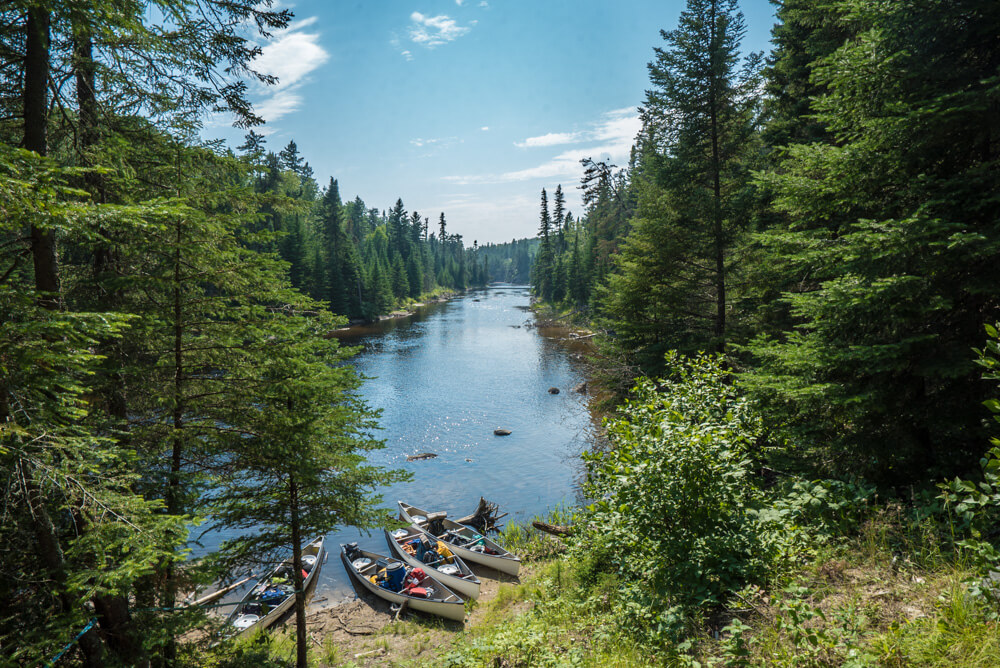 When I said I was coming to Manitoba, people wondered why I picked the prairies. They said that when I went to Wisconsin, too, not too far southeast of here.
There's this idea that all there is to see when on vacations is mountains or the ocean, but I couldn't disagree more, despite being an avid lover of both.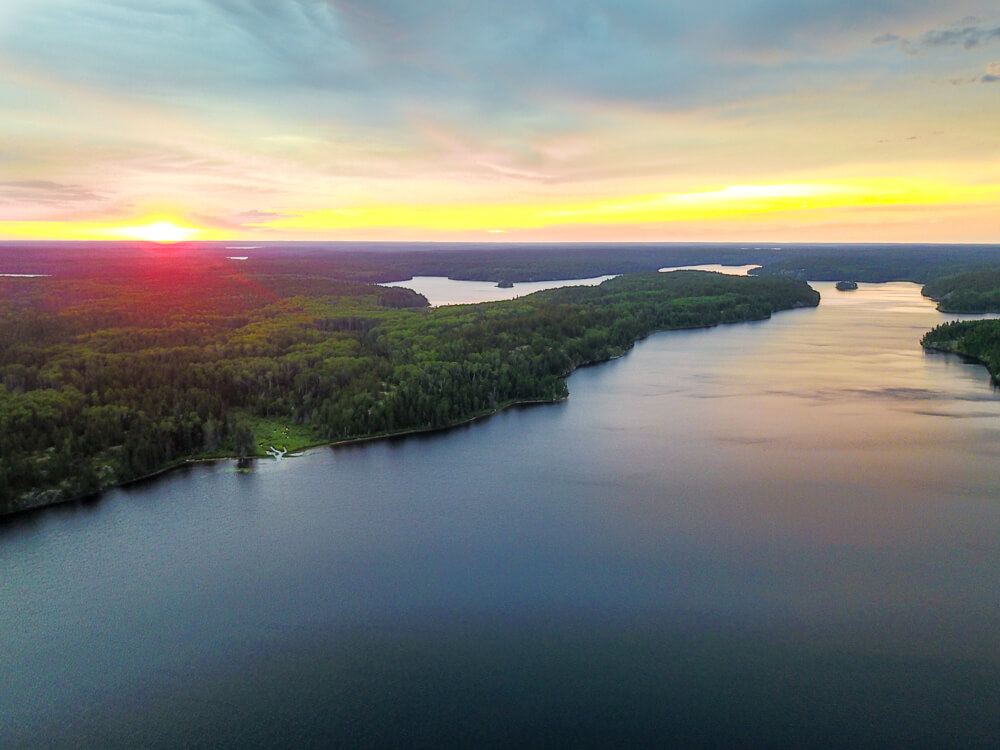 The provincial parks like Nopiming in Manitoba are quiet and you can still find solitude. Compare that to Banff in Alberta which will receive millions of visitors this summer, especially given that national parks are free on Canada's 150th birthday, and I'm content on day two of a paddling adventure, looking out at the trees and the lake from my vantage point.
(That said, Banff is amazing in the winter, I'm not putting it down!)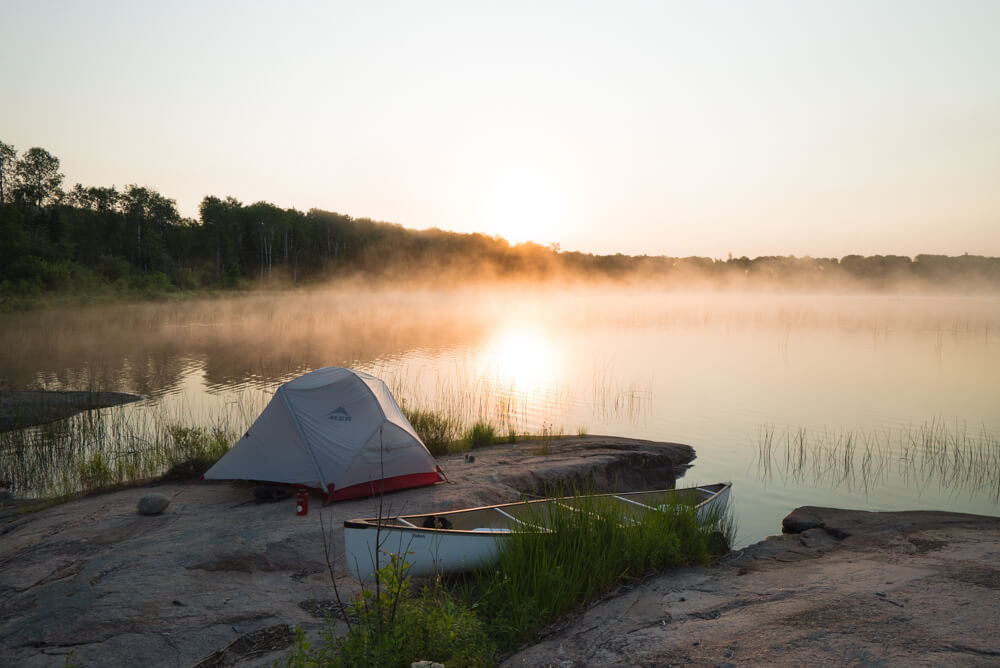 This type of adventure offering is relatively new. The company I'm with – Twin River Travel – is a startup by two 20-something guys from Winnipeg, Sam and Tristan, who have a passion for paddling and who want to share it with others. There has never been a company in the area that did this before.
I love it when I get to be one of the first people to experience something new like this, don't you?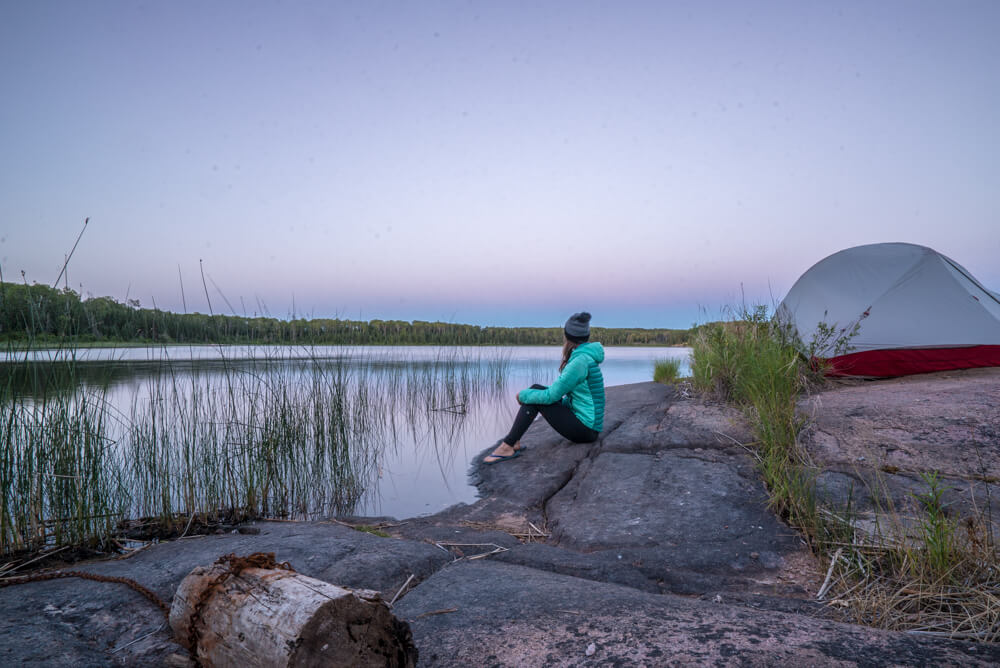 The atmosphere is so relaxed, non-competitive, and jovial.  We go swimming, and fishing, and the paddling is fun and active. We take it easy but have still seen so much.
It's a 3 night/4 day trip and we paddle for 2-3 hours each day and camp each night with all of the equipment provided by Twin River Travel. It's super well-organized, the gear is clean, the tents are roomy, and I love the guides.
There are 10 of us spread out over 4 canoes, which means that if someone gets tired, there is always the option for two people to sit in the canoe and rest rather than paddle.
It's never a race. It's just about enjoying, which we all are. The food is excellent too, with Pad Thai, goulash, pancakes, butter chicken, and french toast on the menu (celiac-friendly is available as well for those who want gluten free!) We eat like royalty, soaking in the best kind of 5 billion star hotel each night before bed. There is no electricity, no cell service, and nothing but tranquility in nature.
In a word: It's pleasant.
That's the real point of a vacation, right? To eat well, to feel relaxed, to do something new and exciting, to move around a little bit, and to catch every single gorgeous sunrise and sunset.
It may sound cheesy but it was such a nice reminder that the best things in life are the things you experience, out in the wilderness, far from distractions.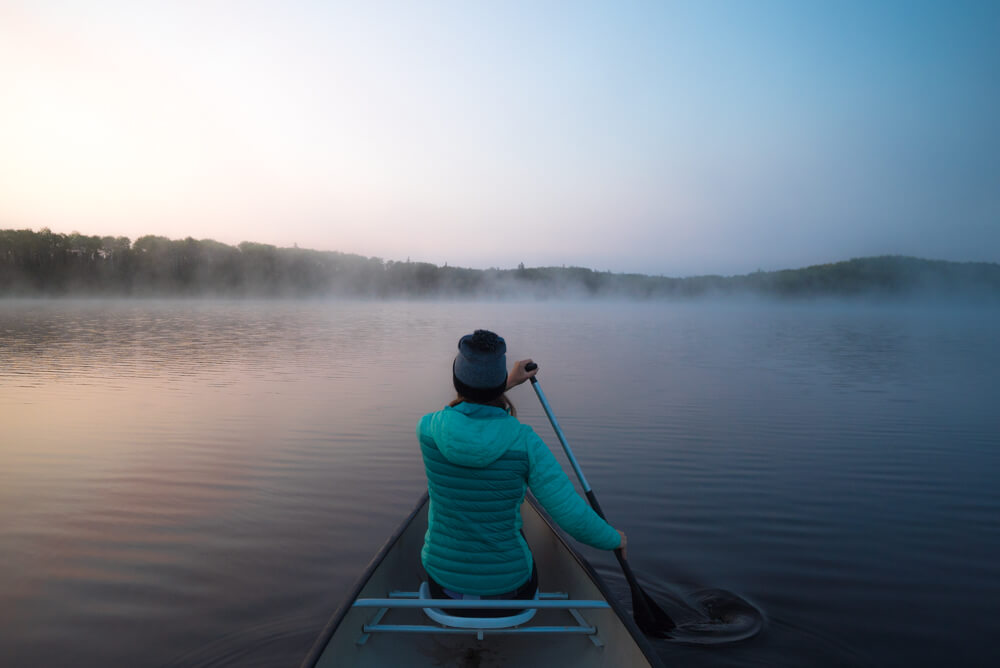 I'm so glad I took a summer trip to the prairies, and it's okay to me that it's still under the radar.
(But I'm cool with letting you in on the secret).
Contact Twin River here to check out their options if this adventure interests you. They also offer day trips from Winnipeg if you want something shorter, and yoga and photography trips depending on your pleasure.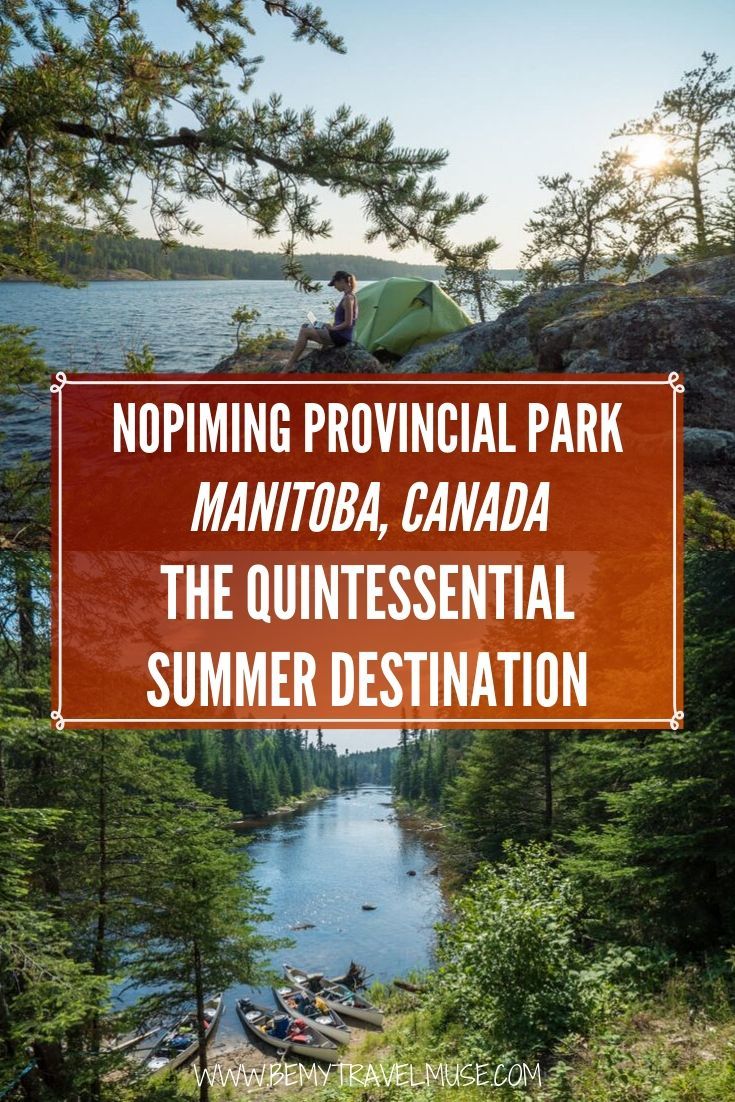 *This post was brought to you in collaboration with Travel Manitoba, but all thoughts of this awesome canoeing trip are my own, and Twin River did not ask for a favorable review.