"The most difficult thing is the decision to act, the rest is merely tenacity. The fears are paper tigers. You can do anything you decide to do. You can act to change and control your life; and the procedure, the process is its own reward." – Amelia Earhart, the first female aviator to cross the Atlantic Ocean solo.
Before I boarded the plane for that fateful journey to Bangkok on a one-way ticket back in September 2012, I stressed a lot about the prospect of a solo journey with no finite end. I worried I wouldn't meet anyone and that I'd spend a lot of time feeling lonely.
Yet even in the most remote places, I was proven wrong time and time again. When I feared I'd be alone, fate stepped in and I ended up forming the best bonds. Are you thinking of traveling alone but worry you'll never meet anyone? The following people will turn your fears into hope:
Yvonne in Thailand
We met on Twitter, rendezvoused in Bangkok, woke up at 5am, and got a magical monk tattoo together. It was Yvonne's fourth (she has her whole back done) but my first, and easily the most spiritual ink either of us has ever had.
Years later we've become the best of friends. She even helped me find my new home when I visited her in Berlin for the first time, introducing me to one of the world's most wonderful cities. She came with me to Burning Man, and I spent Christmas with her family. We chat nearly daily and I see her weekly when we're in the same place. It's a wonderful friendship, and we owe it all to traveling.
The Four in Thailand
When I was in Pai in Northern Thailand, I became part of the four – one 19-year-old girl from Canada, one 23-year-old from England, one 28-year-old from Scotland, and myself, the fourth. I don't remember who I met first, or how it came to pass that we gelled so well together, but it just happened bonding over Chang beers one night and from then on we were inseparable. Four girls with blue eyes and brown hair, all from different places and of varying ages, but with one thing in common: solo travelers who came together under the pretense of enjoying a year in Southeast Asia.
Everything we did revolved around having fun, but also in supporting each other. It was a cohesive group that still lived on a full year and a half later when I visited them in London. "This is what makes good friends," Fiona said, "We put in the effort and that's testament to why we are still close".
So much time can pass, but when we get together nothing will have changed. It will be us, and we'll still be The Four.
Ned in Borneo
We sat across from each other in a dorm room I'd impulse booked in Malaysian Borneo. I'd toyed with the idea of climbing Kinabalu over the course of two days – the standard method involving an expensive guesthouse stay near the top – but couldn't shoulder the cost. "I know a way to do it for cheap, but it's a one-day hike this way," he told me.
I went with him and did the most physically difficult hike of my life, but his positivity carried me the whole way. At one point I said, "Ned, go on without me. If I can't reach the top I won't hold you back." With three minutes to spare, I made it to a smiling Ned at the top, holding out his watch and shouting, "You did it!"
Later we took a motorbike loop together around Borneo, crazy and irresponsible as it was. We filled up soda bottles with gasoline hoping the attendants wouldn't see and biked through jungles. Ned also told me about trekking in Nepal which motivated me to make the trek a year later. Thanks, Ned, you probably didn't know how much of an inspiration you were and continue to be.
Darius in Vietnam
Darius is my longest travel buddy to date. We met at the first guesthouse I stayed at in Vietnam and ended up traveling the rest of the country together, all the way from Ho Chi Minh City to Hanoi.
Various awesome people joined and left the group over the course of that month, but the two of us remained more or less inseparable. I didn't fear seeking out places where other tourists don't usually go because I knew I'd have a friend along for the ride. Though we were constantly meeting other people, it was really nice to know that for that time in Vietnam, I'd always have at least one partner in crime.
Ya Ting in China
If it weren't for Ya Ting, being in China could have meant a lot more traveling alone, but like it always does, life worked out. Ya Ting is a dynamic Chinese girl who had quit her job to travel on her own. It's not as common to do in China, but she was unfazed. I met her in a dorm room in Lijiang where I'd arrived after a long solo bus ride. As I prepared to venture deeper into the Himalayas, I knew things could have become a lot lonelier. Thankfully, Ya Ting changed her plans and came along with me.
We hitchhiked together, trekked for days, and sought out adventure after adventure. She was the first local I had traveled with long term in any of the countries I'd been to yet, and it was such a treat to be brought so closely into a new culture for our 3 weeks together.
Ellen in Nepal
If you believe in fate, and I do, then you could say it put Ellen and I together. I was gearing up to trek solo, without a guide nor porter, in Nepal. As I boarded that bus, I still hadn't found anyone to go with. Seats were supposed to be assigned and I took the last one that day not realizing that they should have been purchased ahead of time. I did my usual, "I don't know the rules" shrug and the attendant sat her next to me as he moved people around to their assigned seats.
Over the course of the next two hours we bonded like two long-lost friends as she told me about India and I told her about China. She'd solo traveled across India, mainly staying with locals and all I could think to myself was, "this girl is the epitome of badass."
Over the next two weeks I trailed behind her, always walking all day from sunup til sundown, all because she was driving me forward. Honestly, Ellen, the reason why we managed to cover the Annapurna circuit and Base Camp so quickly was because of you. Thanks for motivating me. Months later, I had an 8-hour layover in Brussels and she didn't even hesitate to clear her schedule and hang out with me during that time. That's friendship, and I value it completely.
Callum in South Africa
"I'm glad you're adventurous too," Callum said to me as he turned to park in the township in rural South Africa on our way to hike in the Drakensberg. There was streetside BBQ sizzling on the sidewalk and we'd seen it in unison and given each other the "Yeah? Let's eat!" look.
We got out of the car and the obvious confusion on the cook's face turned to welcoming joy when he heard us say, "so how much for the steak? We're hungry, man"
His mother came out, bashful at the international guests, making sure that we had everything we could possibly need – beans, pap (maize made into a fluffy side dish), and a spoon. I'm not sure what the spoon was for, because we went in with our hands, local style. She was so pleased that she asked for my email as we promptly ordered two more steaks to take along on our hike. weeks later, she emailed me with an invitation to stay with her next time we passed through town.
Since I can't drive a stick-shift (Los Angeleno, sorry) Callum drove the whole time during our two week road trip across South Africa and never complained. I was lucky to have found him through asking on Facebook, and it turned out that I couldn't have asked for a better road trip buddy.
The best gift in life is to find people who inspire you to learn, to try things you've never considered before, and to motivate you beyond what you thought you were capable of. So many of the aforementioned have done that for me, and to have had the pleasure of meeting them was a blessing.
The list is practically endless of people who have shown up just when I thought I was going to have a lonely day. Sometimes it was on a bus ride, on a hiking trail, or as simple and easy as meeting in a guesthouse. I thank the universe for letting all of our paths cross, and I know that the future will bring me even more of these experiences as my solo travels continue.
So please don't fear traveling alone. Even if you're the shy type, you will meet people. Travelers are friendly, and there are so many of us out there doing this thing solo. You're never alone, at least not for too long.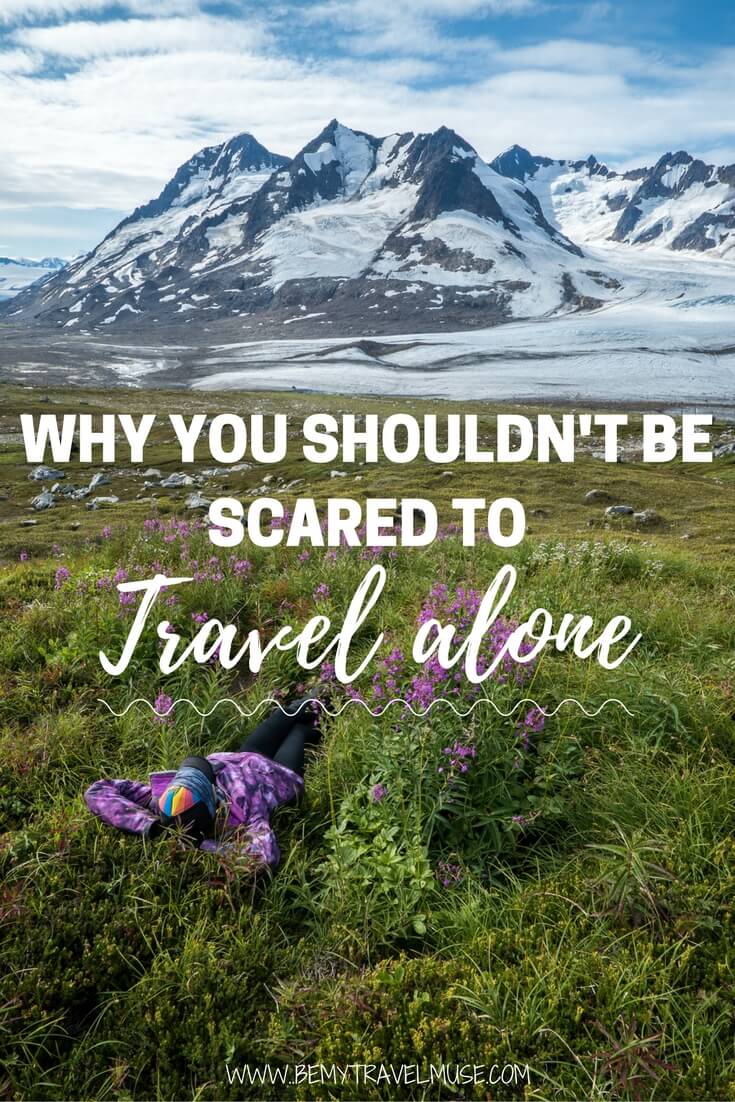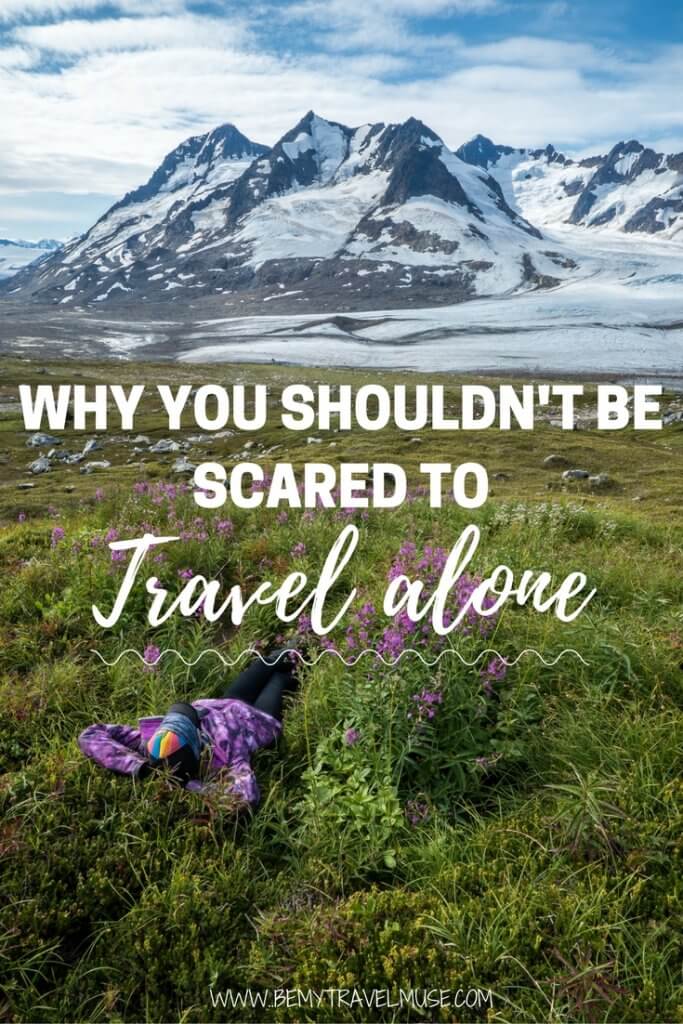 If you're about to travel for the first time alone, I've got you covered with the comprehensive guide book for solo female travelers.
Have you met amazing people while traveling solo? Share your stories below!