Each month on Be My Travel Muse, we share the story of an amazing, fearless solo female traveler who is out there living life by her own set of rules and smashing stereotypes.
I've been wowed time and time again by the amazing women who reach out asking to share their experiences with solo traveling, and today, I'm thrilled to share the story of Wangechi from Kenya.
She showed me that solo female travelers come from all corners of the Earth and come to travel on their own in a myriad of ways. I was also blown away by some of her answers to my questions and her adventurous spirit. Without further ado, meet Wangechi:
Who are you?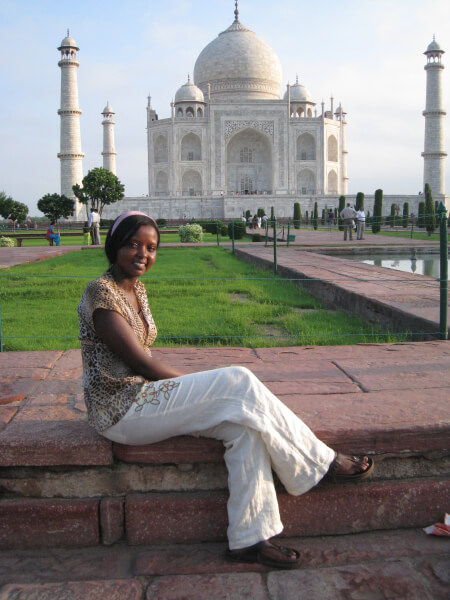 My name is Wangechi Gitahi, a young lady born and raised in Nairobi – Kenya, and one who also identifies as a citizen of the world. I am a very ambitious lady who is focused, strong willed, courageous, daring and I will sometimes go against the gradient to achieve my goals. I am very passionate about travel, children, community development, cultures, people, the great outdoors as well as being adventurous. I am a marketer by profession and a traveler by passion who mainly identifies as a solo-female backpacker. I run my own travel blog and social media platforms where I get to share my amazing travel adventures with the goal of exposing the world to the world, and break stereotypes of places and people via sharing my honest experiences as well as inspiring more people to actually venture out and travel.
What was the moment when you realized you were going to travel solo no matter what?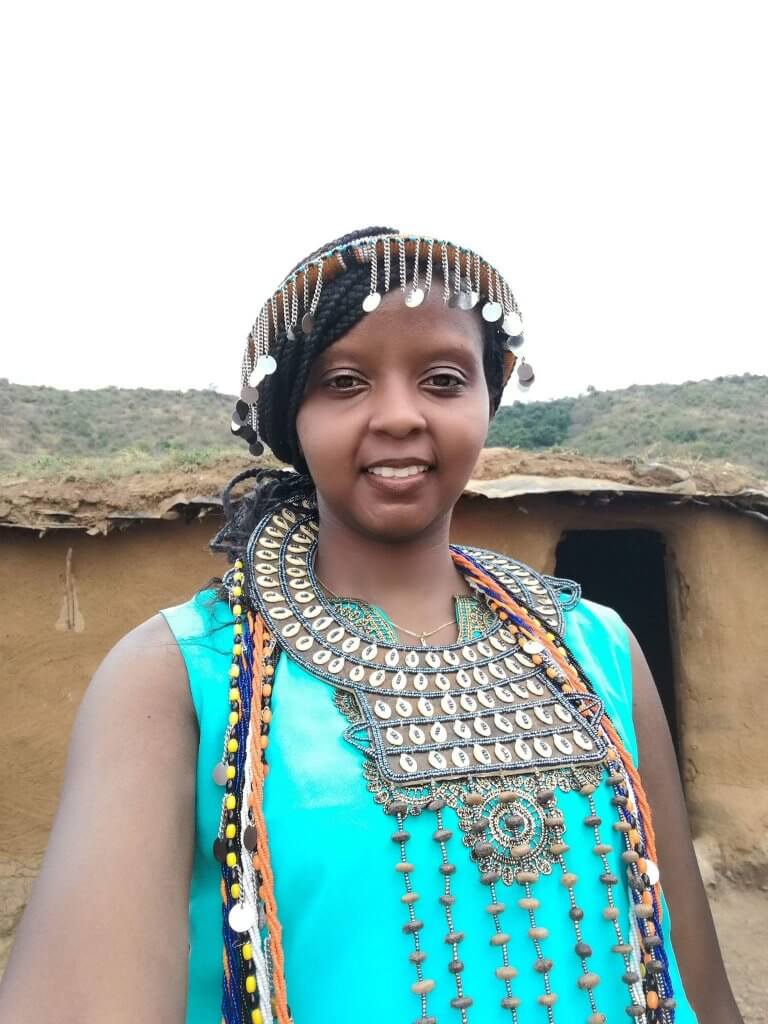 A few years back, a couple of my friends and I planned to visit the famous Maasai Mara National Park in Kenya. It is famous for its vast array of wild life as well as being home to the Seventh Wonder of the World-The Wildebeest migration. This is when millions of Wildebeests cross from the Serengeti in Tanzania into Kenya and cross the dangerous crocodile infested Mara river annually. The view has been hailed as epic and I could not wait to see/experience it for myself.
However, as the day drew closer, people pulled out, the social conversations on it went silent and soon it was cancelled. I was disappointed that I wouldn't go to the Maasai Mara, I wouldn't see the Wildebeest Migration and all the wildlife there, and I wouldn't get to camp – things I was really looking forward to doing. At that moment, I realized that I was disappointed at the prospect of not fulfilling a dream of mine and not so much that I wouldn't be hanging out with my friends. I called the travel agent we were to use, I confirmed my booking, accepted to join an unknown group and went ahead to pay and travel to the Maasai Mara. Suffice to say, the trip was a great experience, I made new friends on the trip, I saw many wildlife over and above the wildebeest and I returned home with a new fire awakened-I would be traveling for "me" not "us", and thus solo travel was born and has been growing since.
What misconceptions did you have about solo travel that you now realize were untrue?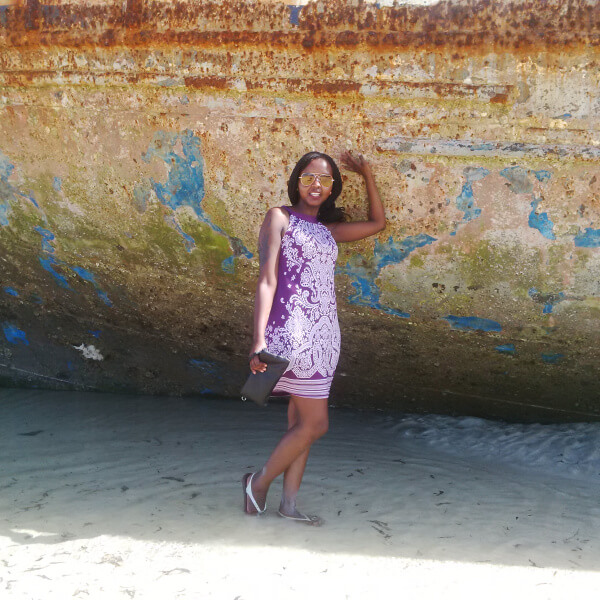 I grew up believing that beyond my family and some friends, the world was a very dangerous place and even more so for a female. I thought solo travelers were really wealthy people, rebels of sort, extreme extroverts and perhaps lied when they said the trips were epic and not dangerous. I have come to learn that humanity is dominantly made up of good, honest, warm people willing to assist a stranger and only a few people are bad. I have learnt to follow my intuition and talk to strangers (when my intuition doesn't sound sirens) because as a solo traveler-you are forced to rely on strangers for many things and thus even introverts learn to break free of their shell. I have learnt that most solo travelers are not rebels and are actually the politest of people. In regard to finances, they are dominantly the most frugal of people.
Can you tell me a story about when you were traveling solo that was so mind blowing amazing that you still smile when you think about it?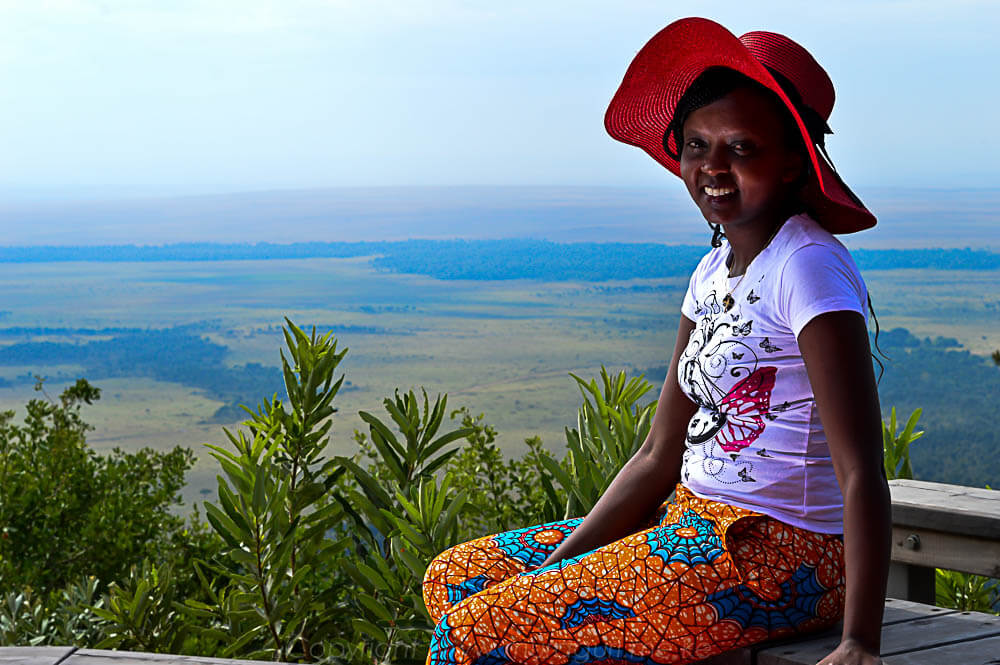 I once received a query from a reader of my blog asking if it was safe for a female to travel solo in Kenya. I couldn't honestly respond to it as I had never actually travelled or backpacked solo in Kenya. I felt challenged and thus decided to backpack solo to the most remote place in Kenya-Northern Kenya. This area is dominantly dry, has little to no development and suffers violent community clashes. My rationale was –if a trip to the harshest area was successful, then it would be a great gauge for the rest of Kenya.
I thus opted to backpack overland from Nairobi to Loiyangalani –home of Lake Turkana which is the largest permanent desert lake and the world's largest alkaline lake, 554km away. I was terrified as I left Nairobi, the "what ifs" flooded my mind with the main fears being the deadly community clashes that occur in the region and the lack of information on how to actually get there. This trip took about a week and a half and saw me live and experience cultural integration in Suguta Marmar and Baragoi in Samburu County-areas dominated by the Samburu and Turkana communities respectively. It was amazing learning in-depth about their culture, making new friends, enjoying the amazing scenery and learning how to deal with heat-the sun was showing off. Along the way we met many young men armed with guns – I cannot adequately express the fear that gripped me at those times – but all they did was wave at us as they continued to graze their cattle. Baragoi is the last stop for public vehicles and from there, I would have to navigate blindly as there was no more information.
Once there, it took several days before the locals were comfortable enough to share information on how I would then progress. They are very wary of strangers and couldn't comprehend why a "town girl", not a native of any of the tribes in the region, would want to travel that harsh terrain by herself. I was informed that I would have to hitch-hike a truck which would be ferrying goods to the Lake region and it took five days before it arrived. I had never hitch-hiked, I had said I would never hitch-hike, but there I was earnestly negotiating with the driver to kindly allow me to ride on the lorry. That is how I found myself –a town girl, sitting atop a truck "lorry" for over 12 hours as that was the only available spot at the back of the truck. I experienced forced sun basking in the sweltering heat, I was covered in sand as the terrain is bare and I learnt to sit still and balance at the top. However, the amazing scenery of rocks, hills, valleys, pastoralist homesteads "manyattas" and the entertaining friends hitch-hiking as well made the journey bearable. The icing on the cake was when we finally got to sight Lake Turkana as the sun was setting. The entrancing and enchanting sight of the sun set, the light glimmering on the lake and the sense of accomplishment is priceless. I could now honestly claim that yes, it is safe for a female to travel safely in Kenya.
How did Be My Travel Muse help you?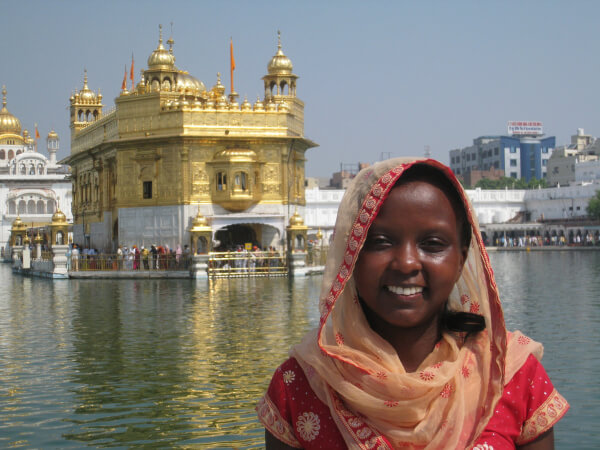 Solo female backpacking in Africa is not the norm, let alone Kenya, and thus I am deemed to be a peculiar individual. I hardly have anyone to trade ideas with or engage with in this regard. When I stumbled across Be my Travel Muse blog a while back, I was excited to finally "meet" someone like me. The more I read your stories the more I saw similarities especially when it came to travelling the unbeaten paths. It was great to finally interact even though virtually with a likeminded individual. As I planned some trips, I would review some of the articles to get insights and I hope that one day I can grow my blog to great heights, like this one, that would enable me to travel long term whilst making money from the blog.
What are some unexpected benefits of traveling alone?
I have grown physically, mentally and spiritually. It has taught me to be more independent, more self-reliant, more trusting of people and more open to the diversity in people. I have discovered willpower that I never knew I had before, I have learnt that its Ok to be afraid, to ask for help and to dare to make my dreams a reality. Last but not least I have made amazing lifelong friendships and grown in my faith.
How do you make it financially sustainable?
I currently work full time thus I save, save, save throughout the year. I have put a personal bare minimum requirement to travel at least one foreign country per year and locally as much as possible.
I am trying to grow my travel brand wangechigitahitravels to leaps and bounds so that I can generate income from it that will allow me to live comfortably and perhaps travel full time.
***
Thanks so much, Wangechi, for sharing your story!
For past stories, check out Archana from India and Julie who travels solo in her 50s!
Have a story to share? Get in touch!