Burning Man has been a recurring pilgrimage in my life every year for the past five years. It's the kind of place where people can discover something new about themselves, and sometimes something even deeper that extends beyond themselves. I like that kind of recurring spark in thought. It's like pressing the reset button.
It isn't always easy to put a week that powerful into words, especially after driving for nearly 18 hours over the past day, then returning the dusty RV, finally unpacking the remains of another week that felt like another dimension, and struggling to make sense of it, much less write about it.
Thankfully, we have photography to help. Instead of a thousand words, a picture for me is worth a thousand emotions and memories. An amazing one has the potential to transport a person right back in time, right back to the feelings of those places. It's a magical medium that way.
Each of these is a post card of a moment during the festival that, for some reason, I never seem to be able to fully describe but can somehow find the ability to describe the feelings it leaves me with:
That place called home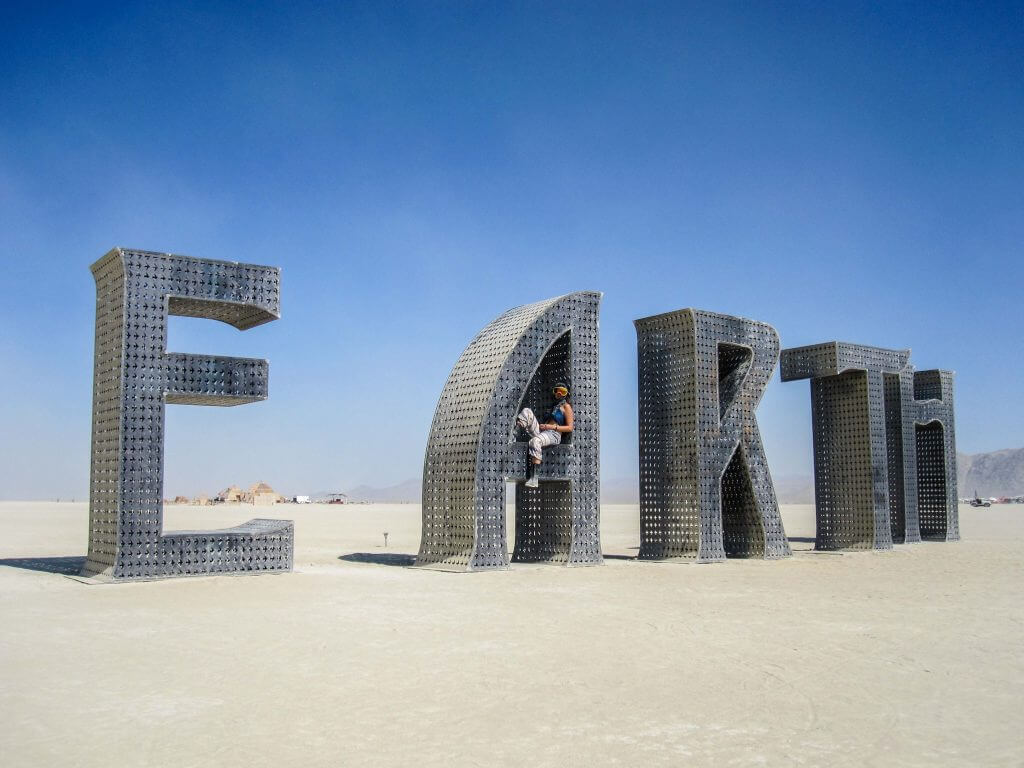 Going back to Burning Man is like returning to a city I've traveled through before and loved so much that I couldn't stop going back.
Yet a city rarely affects me the way that this one always does.
I realized that humans are more similar to each other than different and we all just want to be important and loved. In so many ways, we are interconnected.
Look into my eyes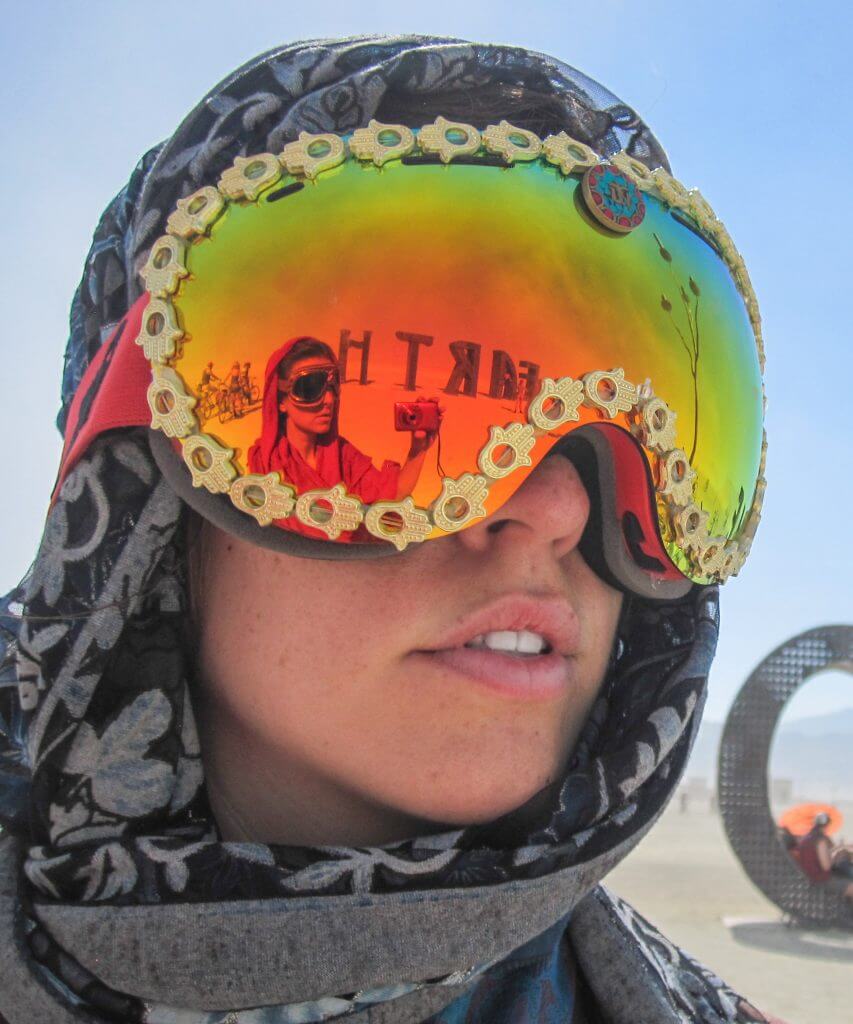 In one workshop in particular we stared into the eyes of several perfect strangers for a prolonged period of time, something that was super uncomfortable at first but quickly made me bond with the other beings in the room with me.
Eyes really are the window to the soul.
Have you met my friend?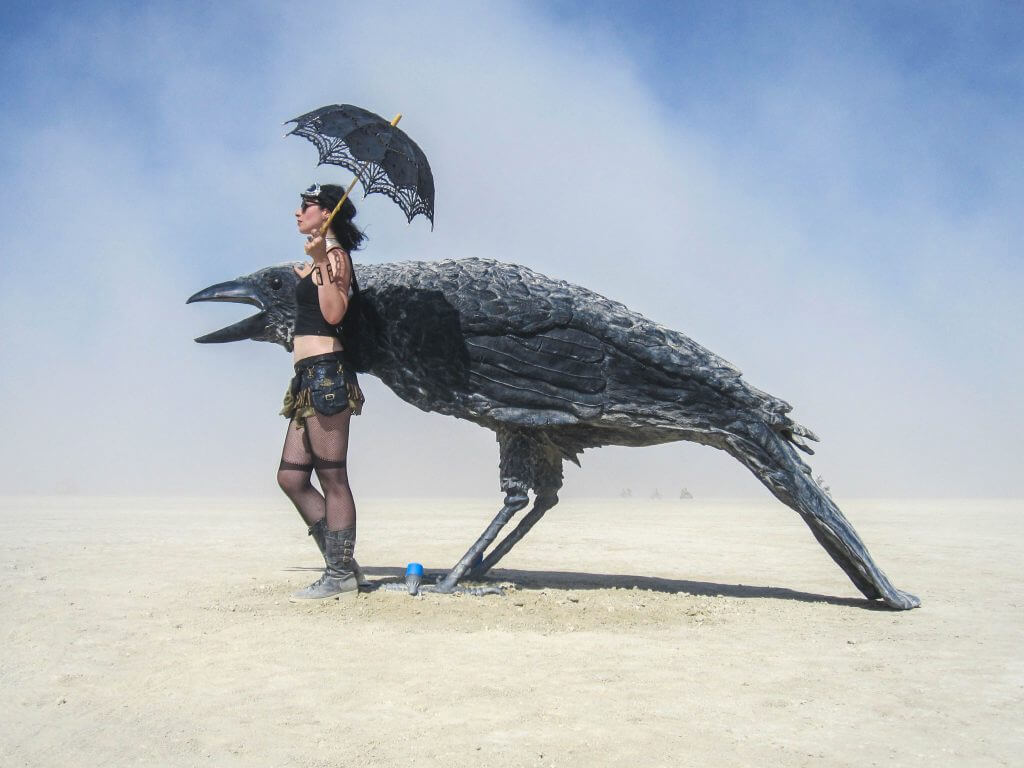 You never can be sure what you'll find when the dust clouds part and another adventure reveals itself.
Play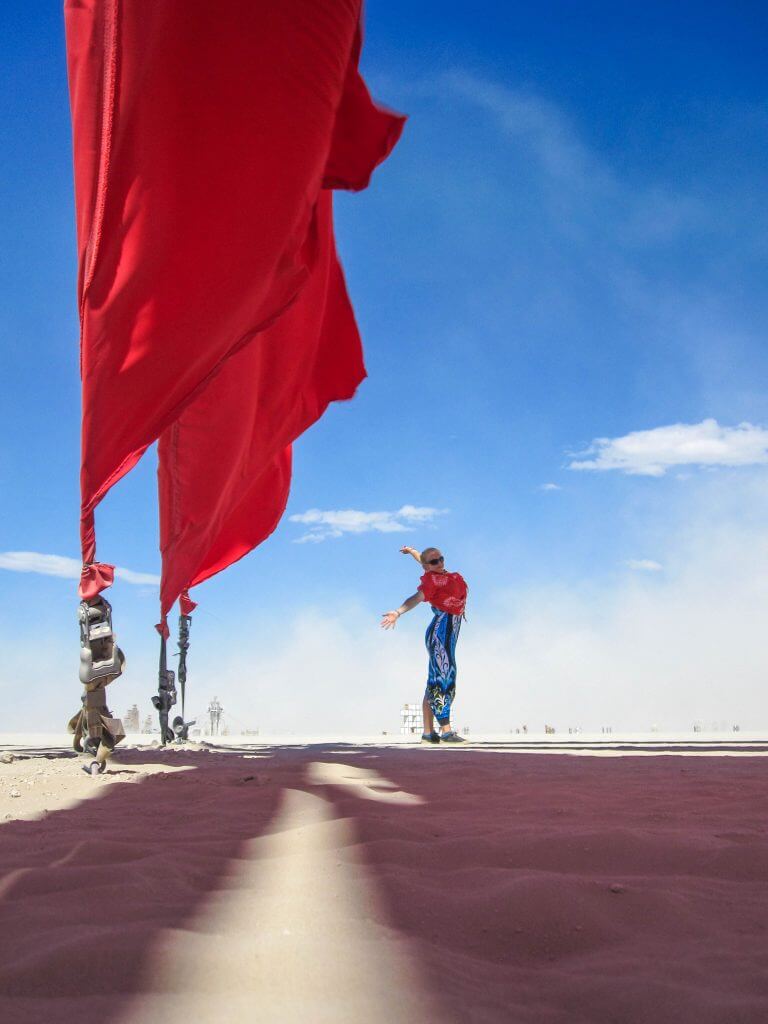 Playing in a giant sandbox was just about every six year old's dream, am I right?
Running around in costumes and playing in the dust is a surefire way to satisfy that inner child.
An expression of self and freedom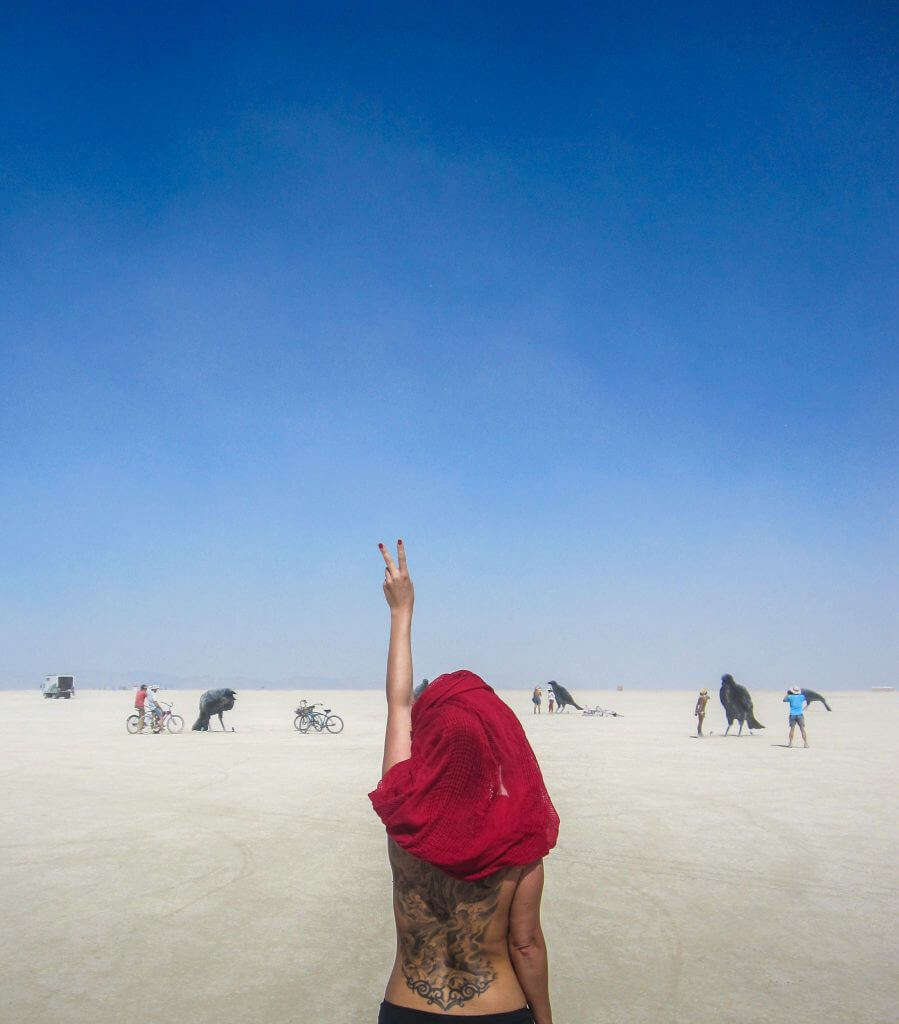 The most magical part of Burning Man this year was living out the true meaning of 'radical self-expression,' one of the main important themes of the city.
There aren't many places in the world where you can unapologetically be yourself without at least a few disparaging glances, but for a week, there we were free.
Where the lighthouse shines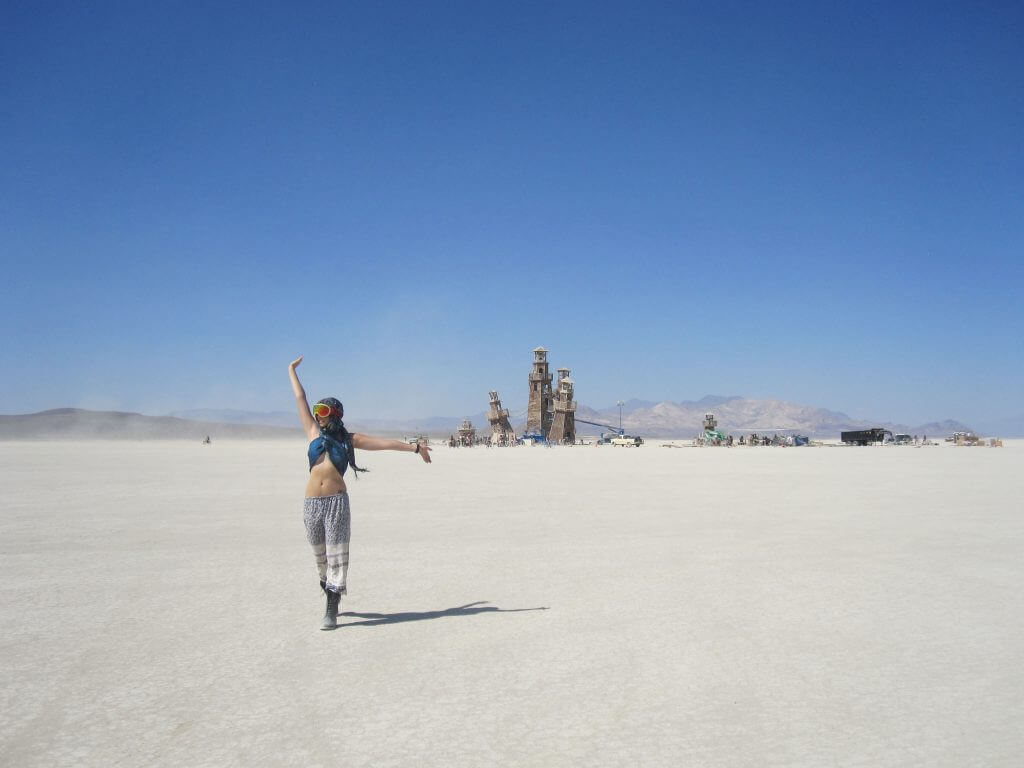 For the times when the path wasn't clear, there was a lighthouse to guide the way through that ocean.
A sacred reminder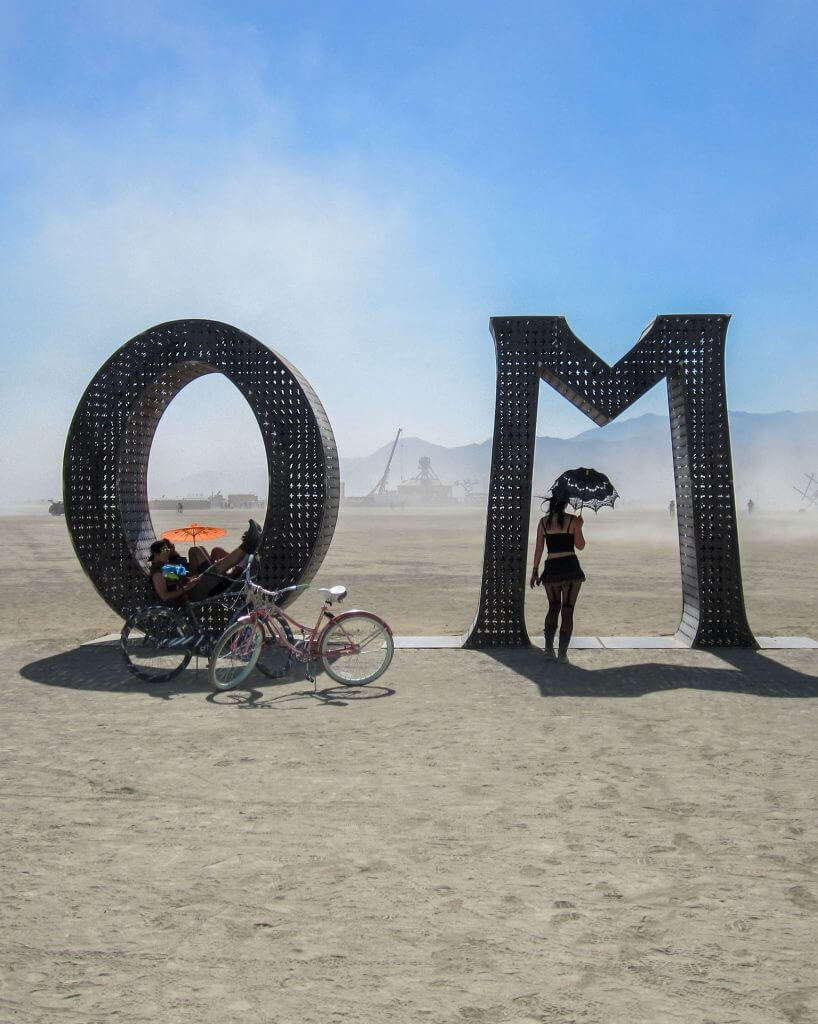 This year was a spiritual one, and I'm still unpacking the workshops that left me drained and then lifted me back up, causing me to question what I thought I knew, to purge negativity, and embrace my fellow humans.
This partial photo of an art installation featuring the word, 'home', is the perfect way to illustrate that.
A dance with a dust storm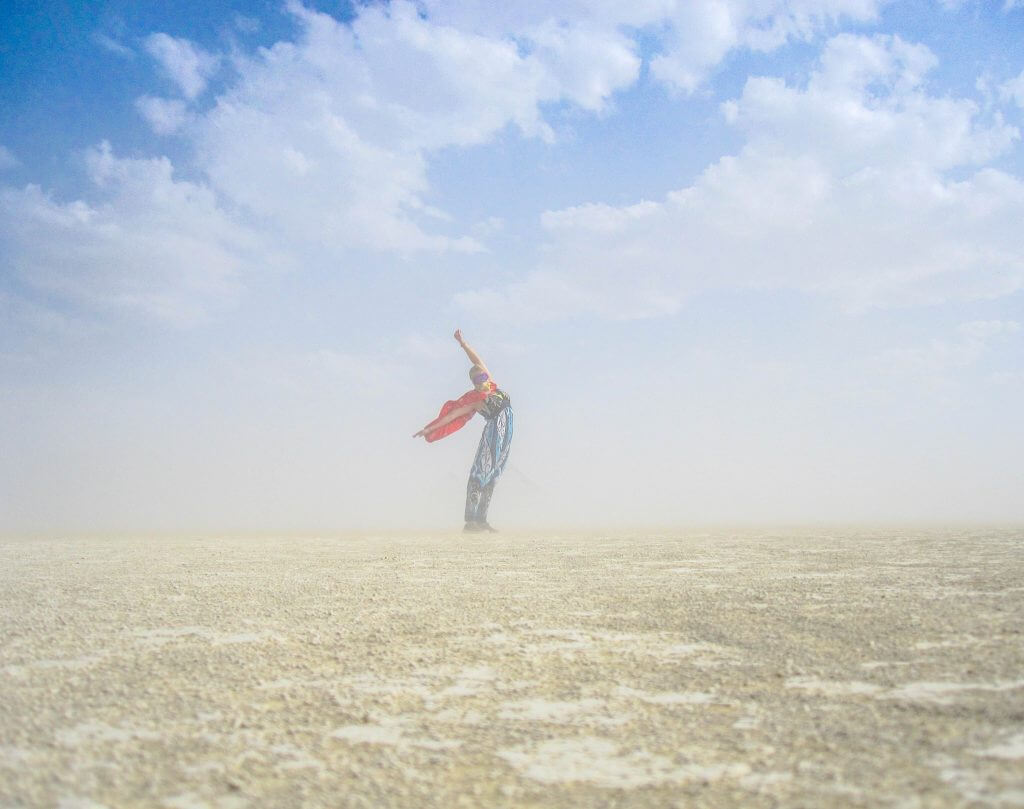 In a place so inhospitable to humans, where just about every aspect of it including the heat, lack of water, dust, intense sun, and storms happen spontaneously, it's a real test to not just survive, but to thrive.
On this day a storm so strong came through that we couldn't see. We had to throw our bikes down and just dance in the dust. Storms come and go and it's all about how you weather them. It's a metaphor for life that way, isn't it?
Don't forget to play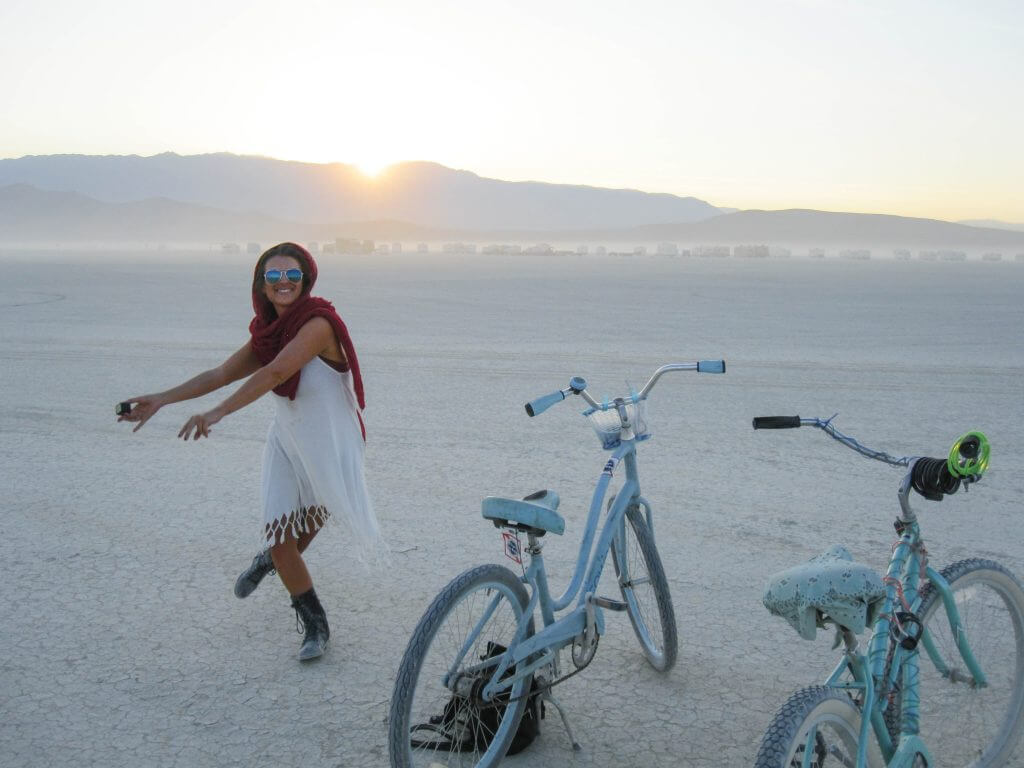 You may have noticed that in the past, I never took photos at Burning Man. This year, I threw an old point and shoot in my backpack and realized that almost all of my photos were of my friends looking like goddesses. It's something I always knew about them but had rarely captured in photos before.
Though these are some of the only ones I took, and I was in the moment more than usual, it seemed appropriate to finally share with you a little glimpse of what it's like there, at least for me.
Until the next return back to the home that is Black Rock City, I'll always have these memories to smile back on.