I can't be the only one who has sticker shock when browsing flights for this summer. It seems like the flights that used to be $100 are suddenly $400, and the ones that used to be $400 are suddenly over $1000.
Are the days of cheap trips gone?
Not necessarily. It just requires flexibility and looking for deals in the right places.
I know, who has time for that? Friends, there are ways to find the deals without having to do the digging yourself. If you're looking to make family travel cheaper this summer, these are the tips we're using to still have adventures minus the hefty price tag.
Buy Cheaper Flights
This one seems like a no-brainer, but how do you actually find these cheaper flights? Nobody has time to browse constantly, so I have found the best way is to get the deals delivered to your inbox. I've gotten some incredible deals this way, including our flight home from Indonesia in business class for just slightly more than the cost of coach!
FareDrop recently asked me to test their service and I'm impressed by how robust it is. I've been a member of several 'mistake fare' and cheap airfare programs in the past, but they usually had a missing element, like only one departure airport, or they only focused on coach fares when I also want to see business class deals.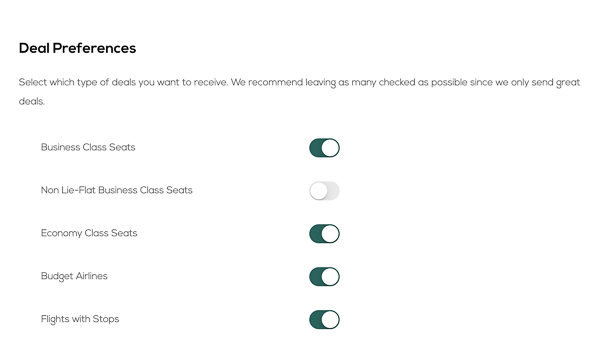 FareDrop allows you to select up to 10 airports, which is great for those of us (like me) who could fly out of a number of major hubs. You can also select which type of ticket you're interested in, eliminating budget airlines or business class seats that don't lay flat if you'd rather avoid those.
The deals display on the home page or in the app, and are also sent via email as soon as they're discovered.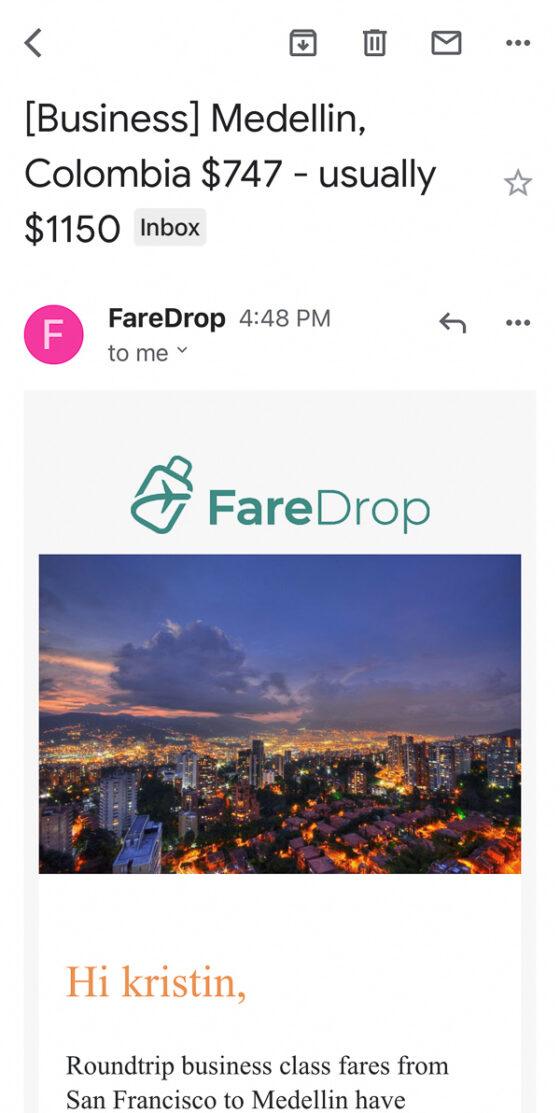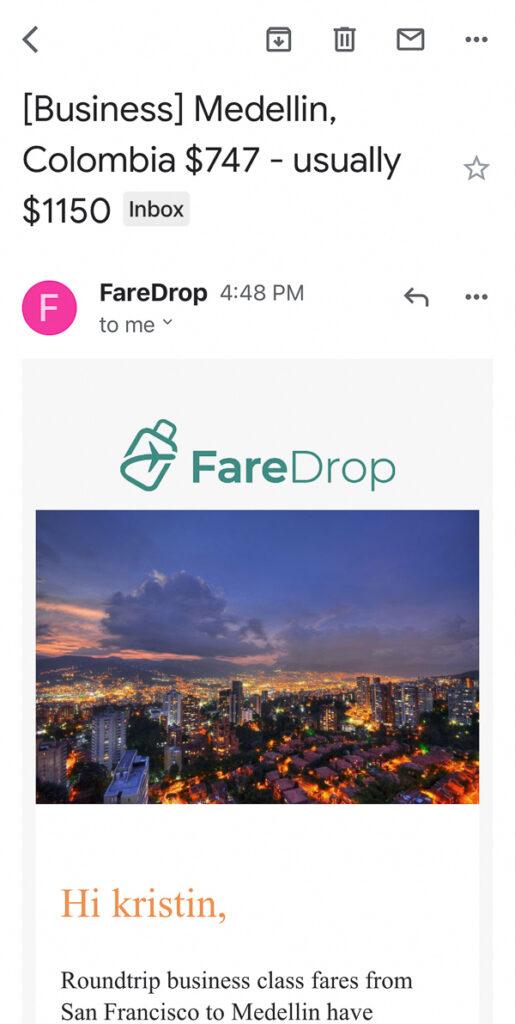 What I love about the emails in particular is the display of all the dates and prices, along with things to do in the destination, in case you don't know much about it or hadn't considered it before.
There are also sections specifically for domestic deals, international deals, coach deals, and business class deals. It's incredibly well organized, and I can't wait to see more of what it comes up with for the summer. So far I'm seeing deals to Mexico (Baja California specifically), Peru, and Canada, all for half price or less in some cases. They're also finding a lot from my small home airport, which is usually a challenge for me.
You can sign up for the deals here. The membership is currently on sale for 40% off of FareDrop Global (normally $49) or 50% off Global Pro (normally $99).
Use Mileage Points for Hotels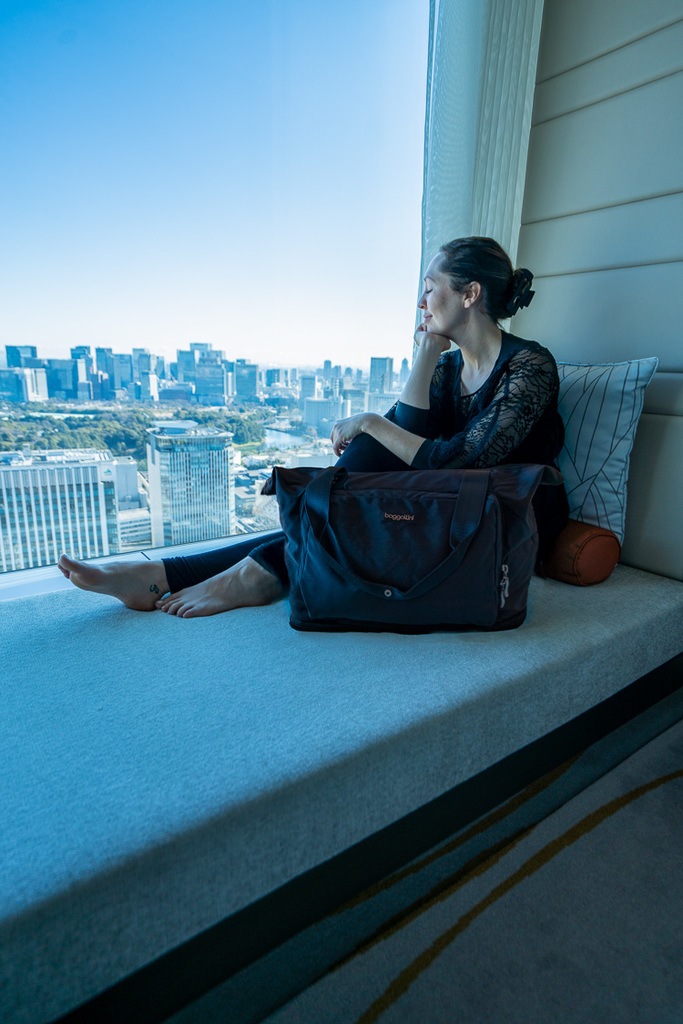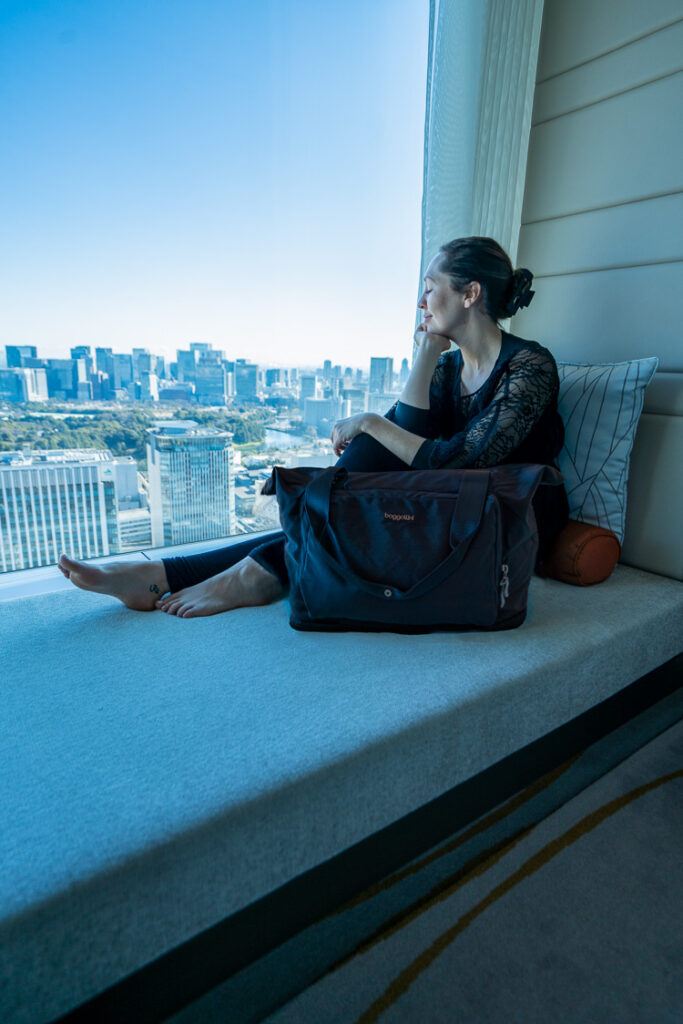 The cheapest way to travel is to not pay for it! Utilizing credit card perks is how we managed to stay in the 5-star hotel in Tokyo (Prince Gallery Kioicho) pictured above. How is it done? It all comes down to signing up for travel credit cards when they are offering robust bonuses, spending as you normally would, paying off the card in full each month, and using the points to book hotels, flights, and rental cars.
Some airlines and hotels don't offer the best bang for your mile or point, but every now and then, you can stumble upon an amazing deal and get a much better value for the points depending on which mileage partner you transfer them to.
These can also be a bit of a needle in a haystack to find, but FareDrop also has a free Daily Drop newsletter with the current best credit card bonuses and the best ways to use your mileage points.
Pick Affordable Destinations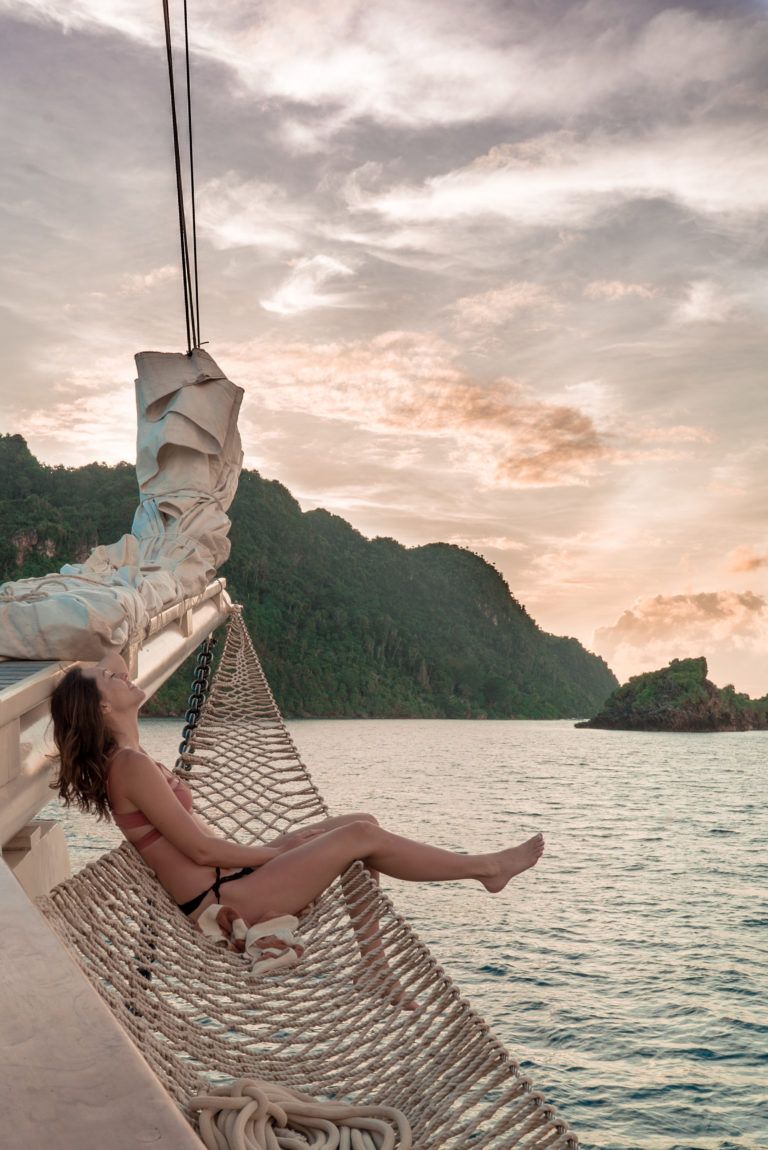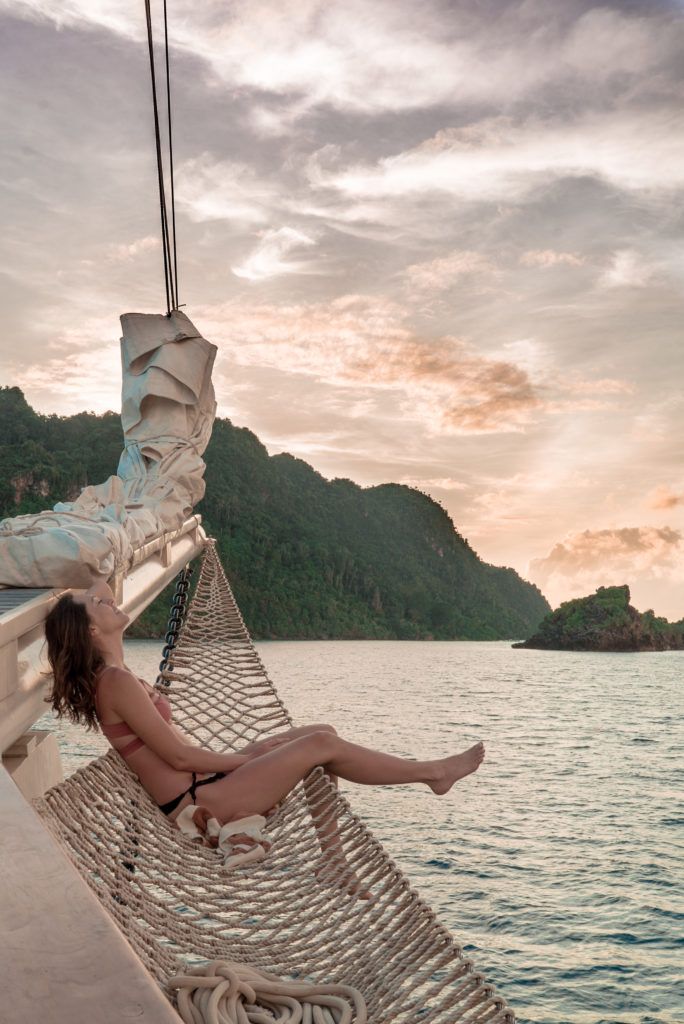 Although it's nowhere near us, and thankfully we were able to utilize mileage points to fly business class there and found the amazing deal mentioned above to fly business class home, we picked Indonesia for this summer since it can be so affordable once on the ground. Accommodation can be excellent for $25-100 per night for our whole family of three, food can be just a few dollars when you eat local, and transportation is cheap, too.
It's one of many reasons why I love Southeast Asia so much – one of several cheap destinations to travel to.
Eastern Europe, parts of South America like Peru and Bolivia, India, Sri Lanka, South Africa, and of course, whatever is close and accessible to you, can all be affordable. If you're open about your destination and hunt for deals using the methods above, you can have incredible trips abroad for way less than everyone who is taking the same trip to Europe this summer (although we did find amazing value in the Azores in May!)
Cook Yourself When You Can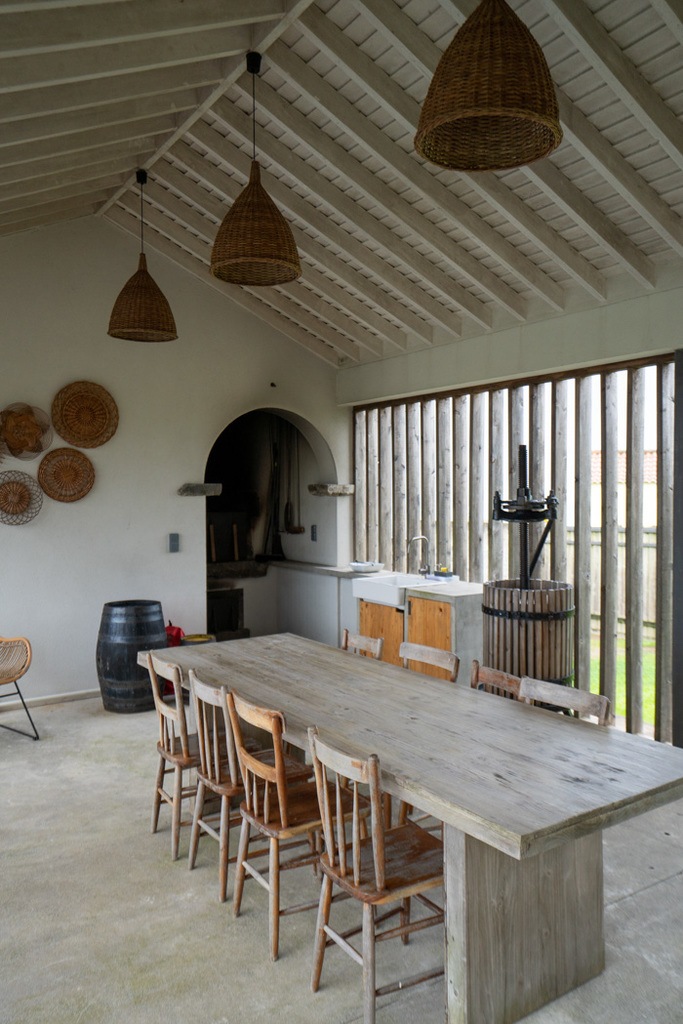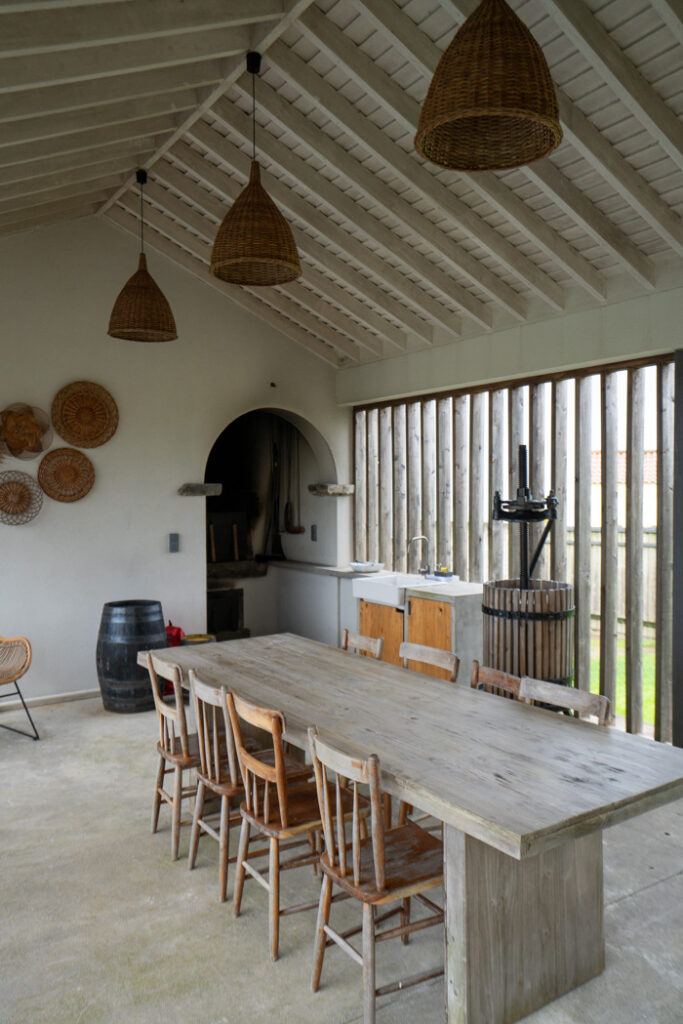 Whenever possible, I love to have at least a small kitchenette when we travel. Part of it is just for the ease of being able to have breakfast at home in the morning, and part of it is because it is often much cheaper to cook our own food. It can also be a fun experience seeing what grocery stores are like abroad!
The only place I generally don't do this is in Southeast Asia where food is so cheap and easily accessible, but in Japan, on our most recent trip to Portugal, and just about everywhere else in the world, I try to cook at least some of our meals. Even in Portugal, which is pretty affordable, the groceries were so much cheaper than going out!
Pick Free Activities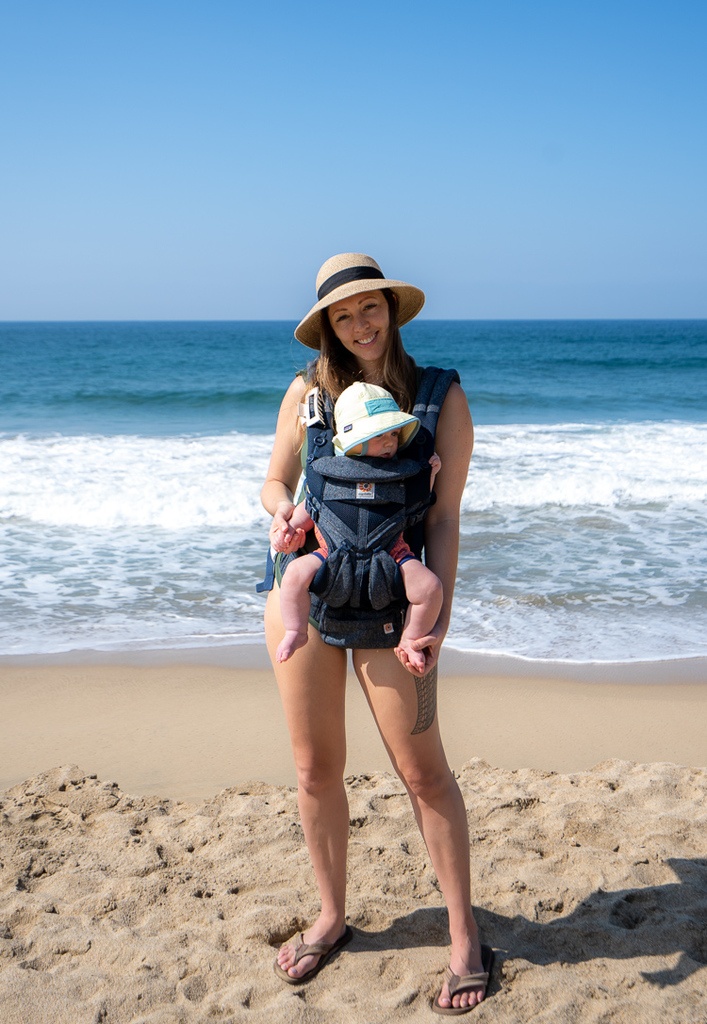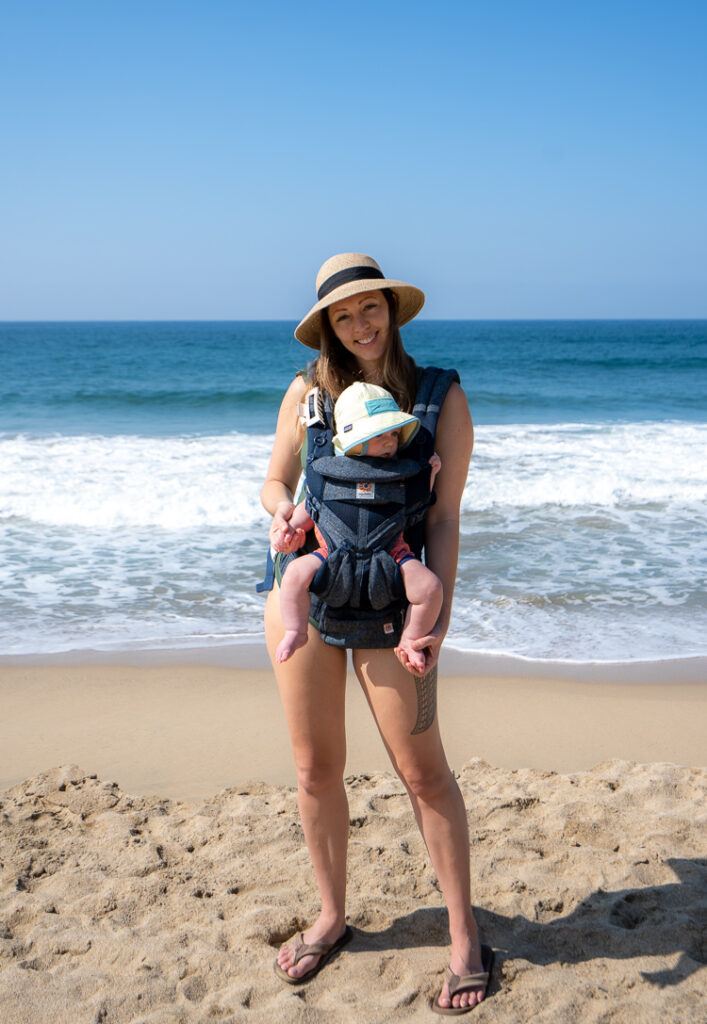 Although there will be some things that are absolutely worth paying for on vacation, and I don't recommend skipping on the things you really want to do, plenty of things are going to be completely free.
The destinations you choose will also dictate how much you end up paying on the ground. For example in Iceland, which can be pricey in terms of restaurants and accommodation, enjoying the nature is free. It's the main thing to do there. The same was true in the Azores.
If you like hiking, then pick a destination where you will spend most of your time outside. With kids, beach destinations, like our trip to San Pancho, Mexico, can be a great idea where the main attraction – the ocean – is free! I also love walking around the towns in Europe, which is also free. There are often free walking tours depending on where you are that just ask for a donation.
Move Slower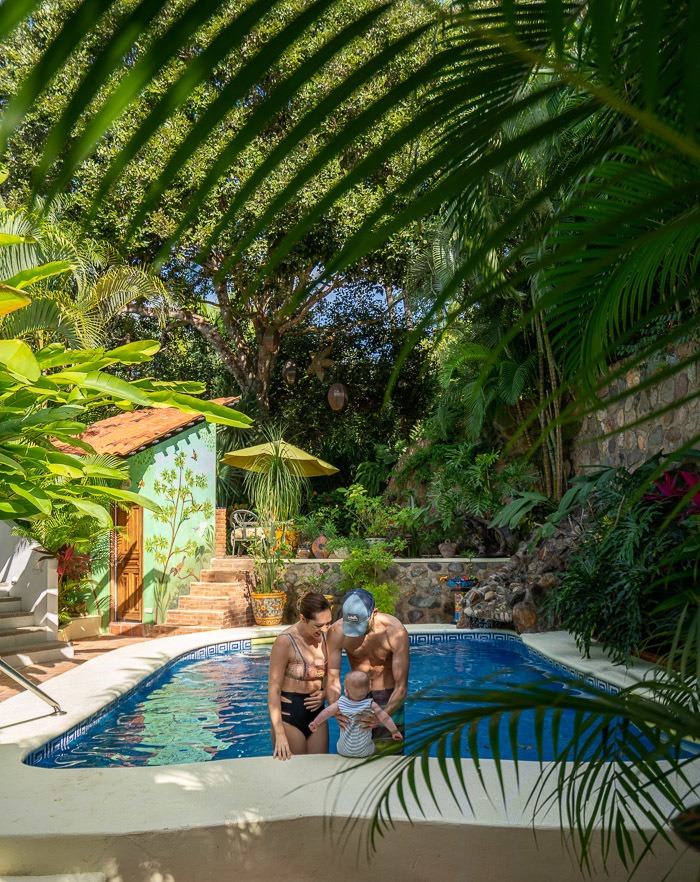 The cheapest trips are generally going to be the ones where you are not constantly paying for plane, bus, or train tickets to move from place to place. If you're staying in vacation rentals, you're paying the cleaning fee every time you move on as well.
Although I love trips like the one we took to Japan last winter where we had four stops over the course of two weeks, I also love posting up in just one spot and relaxing – it always ends up being easier and cheaper.
Despite crazy prices, I still want to be able to travel, and to do so comfortably and even luxuriously without paying the crazy prices to do so. With a little bit of insider knowledge, programs like FareDrop doing the legwork for you, and a bit of adventurousness and openness to the possibilities, you can absolutely still travel for cheap as a family!
*This post was brought to you in collaboration with FareDrop. Thoughts on their amazing deals and easy-to-use interface are all my own!