There may be no better travel companion than a great suitcase. As a seasoned traveler, I've come to realize that choosing the right piece of luggage is almost as crucial as selecting the ideal destination. Whether you're embarking on an extended vacation or a weekend getaway, it can make or break your experience.
Through my years of adventuring, I've used a lot of different suitcases, some that thrilled me and others that let me down. These are the best suitcases with a lifetime warranty that I've found on the market, each selected for its unique features, durability, and style. From the perfect size and weight to innovative extras like anti-odor linings and expandable spaces, these suitcases offer something for every kind of traveler.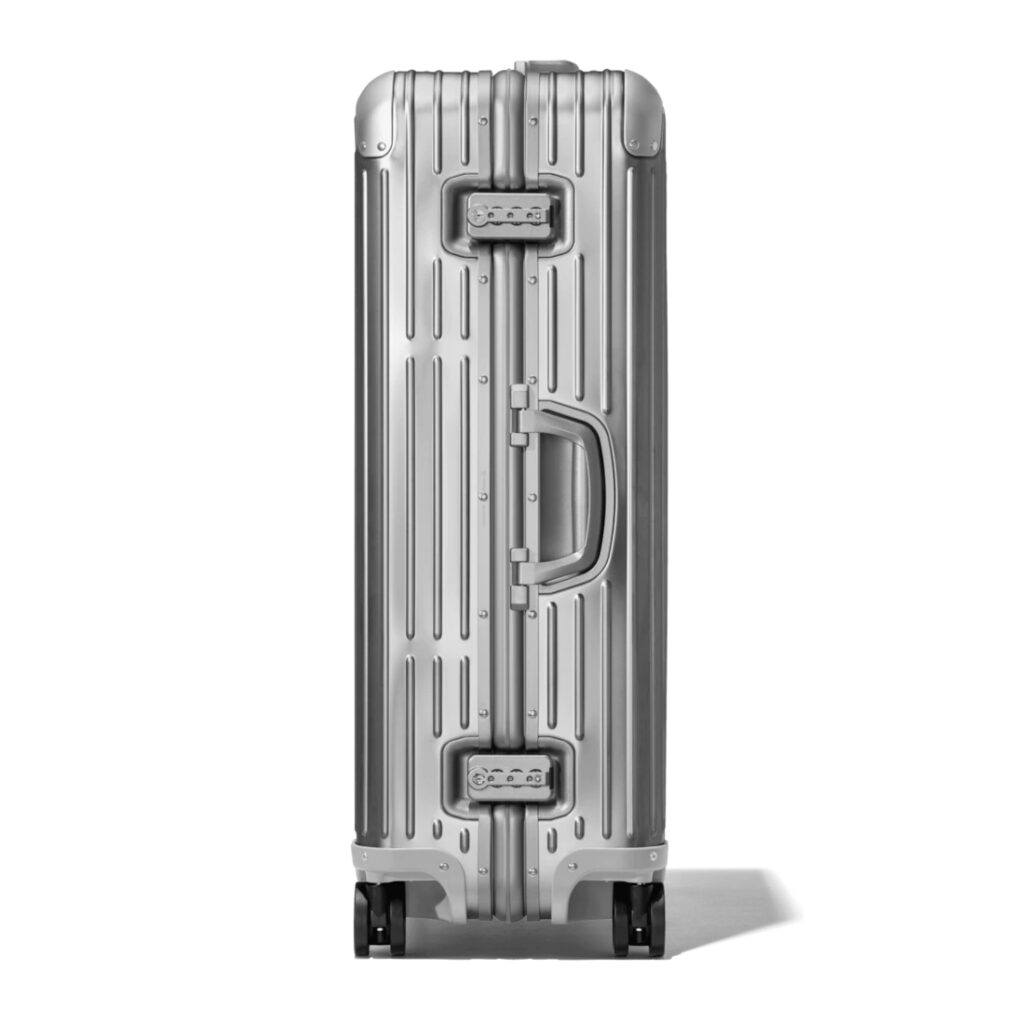 The Rimowa Check-In L is as efficient as it is eye-catching. With dimensions of 31.2 x 20.1 x 10.7 inches and a weight of 13.7 pounds, it has ample space for all your journey essentials. This is just the right size for longer, single-destination trips. The TSA-approved lock and Flex-Divider system are game-changers for securing your belongings, and the arctic blue color pops on the carousel so you can avoid awkwardly sifting through a sea of black suitcases.
I love the aesthetics of all of the Rimowa suitcases, but the features of this one are what sold me. The price is much higher than what I would ever imagine spending on luggage, but the lifetime warranty ensures that this buy is worth it. After all, the best suitcases with a lifetime warranty won't come cheap.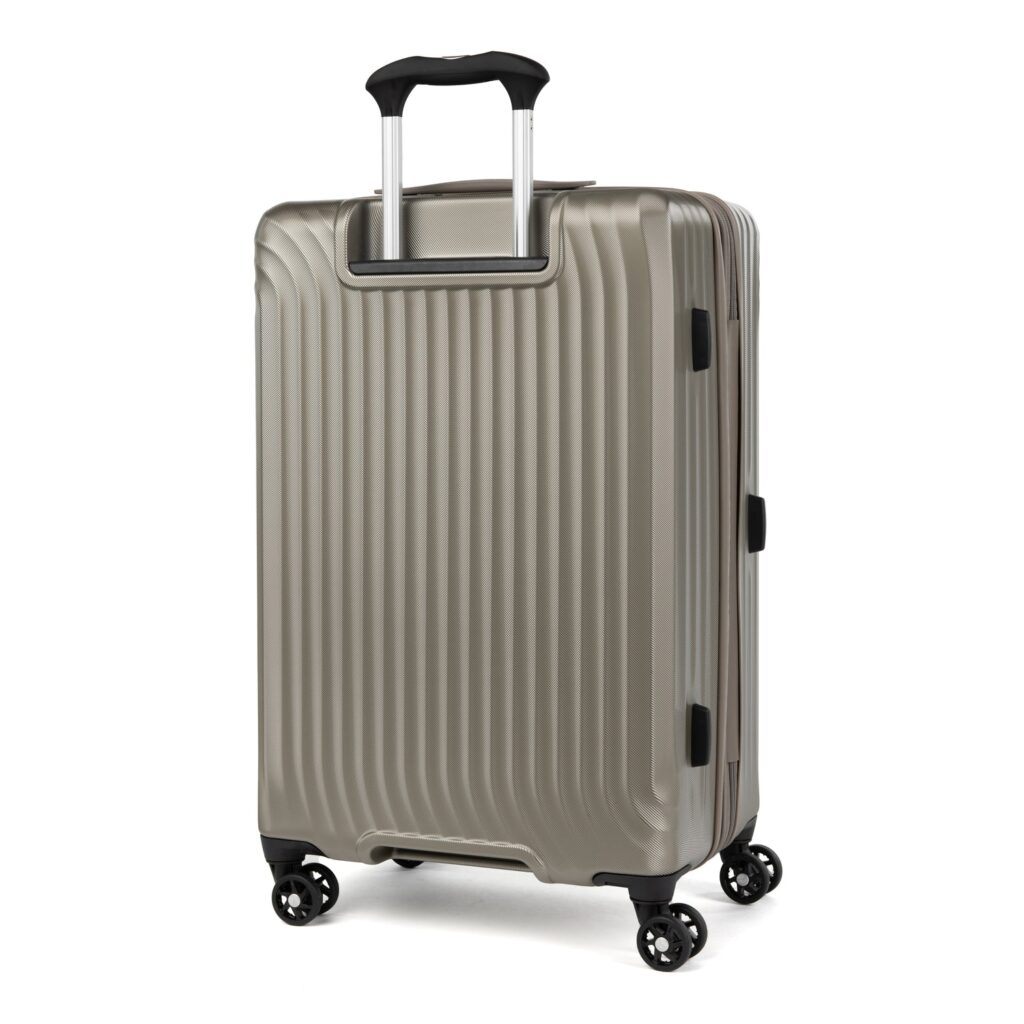 Traveling can be a breeze, but only with the right suitcase. Enter the Travelpro Maxlite Air Medium Check-In Hardside Spinner. Measuring 27.5 x 17.5 x 11 inches and weighing just 8.5 pounds, it's just the right size for extended stays during which you'll be bouncing from city to city. The patented Contour Grip handle is great for maneuvering through busy terminals, and the expandable feature is invaluable when you make those inevitable extra purchases on your trip.
Now, I'm usually skeptical about lightweight luggage. But with its tough-as-nails hard shell and a limited lifetime warranty to boot, this one is definitely worth the investment. It has a much more accessible price, too!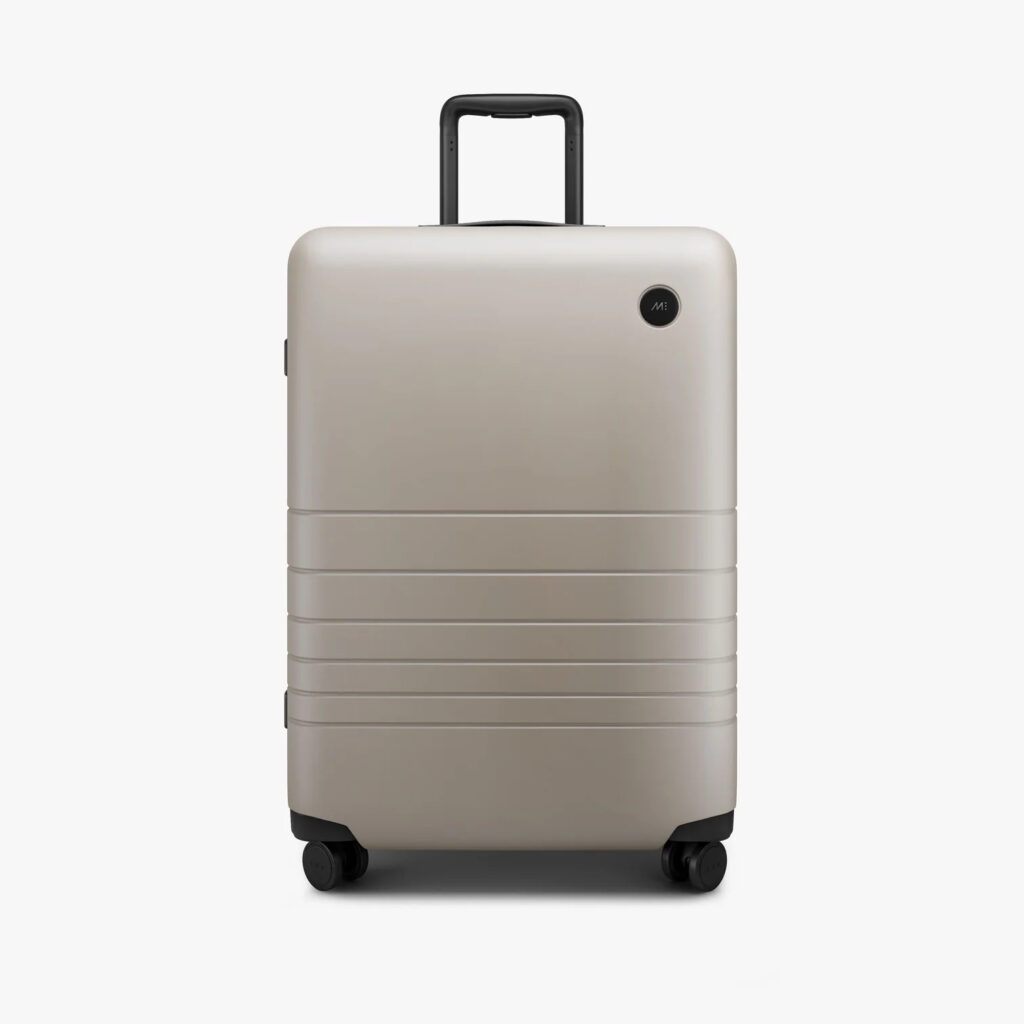 With dimensions of 26.5 x 18.5 x 10.5 inches and weighing in at 9.6 pounds, the Monos Check-In Medium fits the bill for those extended trips where you need a bit of everything. I was immediately sold by its unique features—like the anti-odor lining and the removable laundry bag, which is a game-changer for longer stays.
The variety of color options, from muted tones to flamingo pink, makes this suitcase feel extra stylish. I've learned the hard way that luggage is not the place to skimp, and with a lifetime warranty, this piece reassures you that it's money well spent.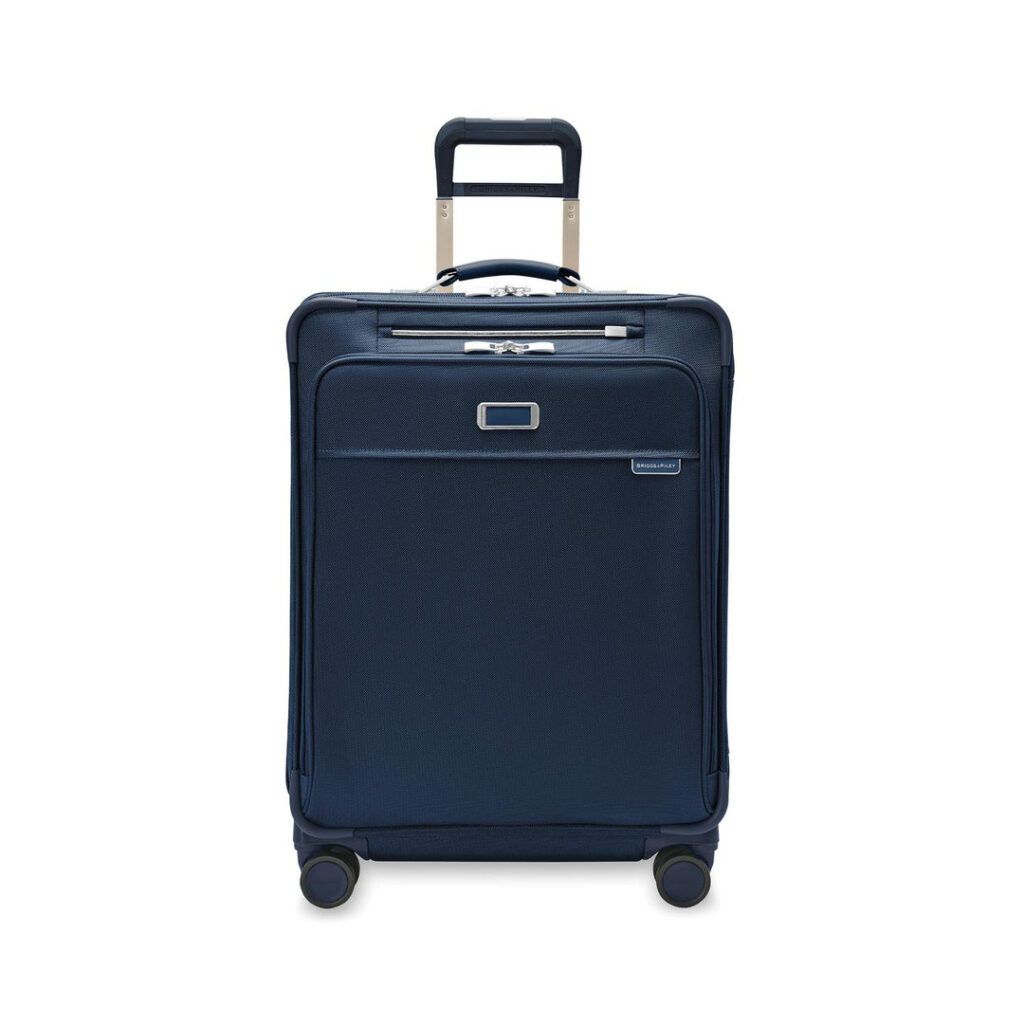 Let's talk about Briggs & Riley's Medium Expandable Spinner, with dimensions of 26 x 18 x 12 inches and a weight of 12.5 pounds. You might not immediately fall in love with its more masculine aesthetic, but it could make a perfect gift for your partner or a family member who leans that way.
This suitcase features Briggs & Riley's patented CX™ compression-expansion system, which means you can increase the bag's packing space by up to 25% and then compress it back down. Love that for those trips where I end up bringing back more than I came with!
A lifetime warranty on a suitcase with such robust features? Yes, please! Life happens, and this one is there to roll with the punches — literally.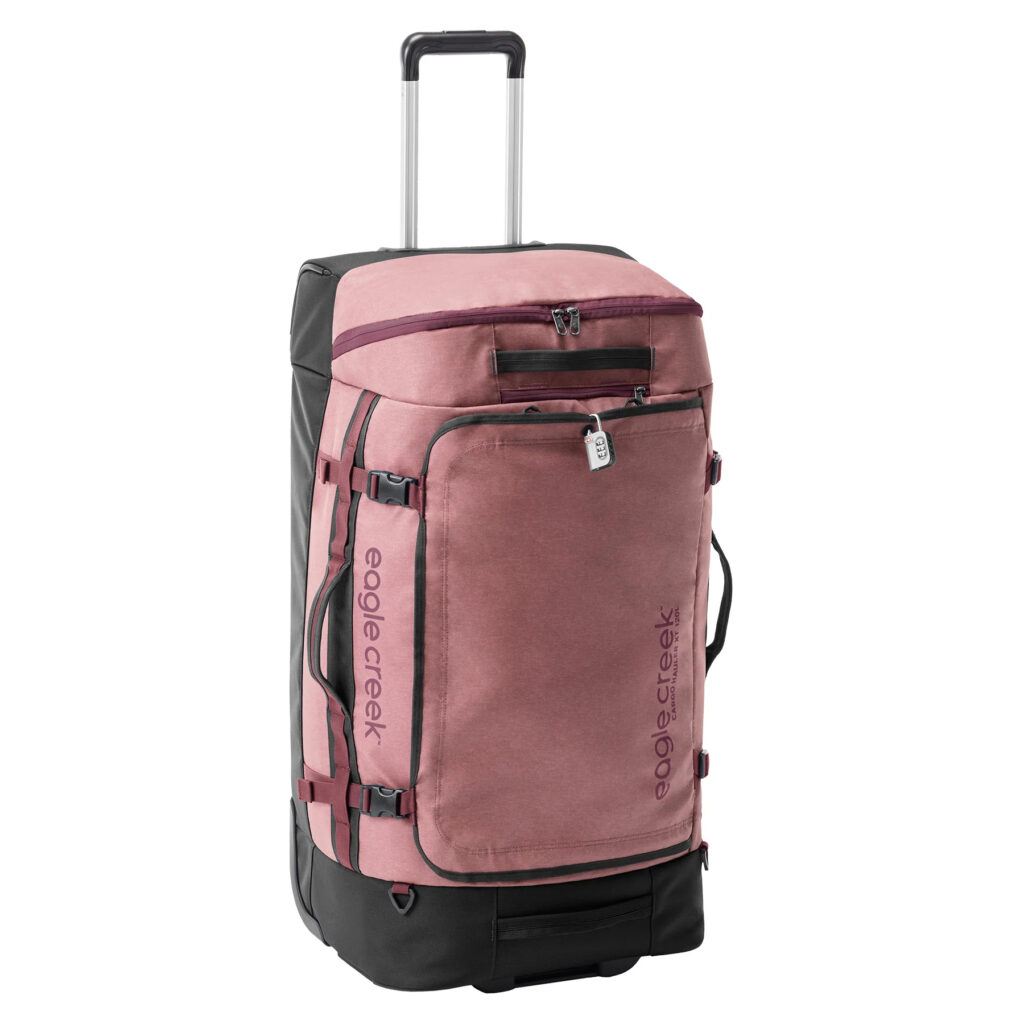 Eagle Creek's Cargo Hauler XT 32″ Wheeled Duffel measures 31.5 x 16.25 x 14.25 inches and weighs around 9.25 pounds. This isn't your typical suitcase; it's a wheeled duffel with more room than you'd expect. The side-grab handles are a lifesaver when hoisting it into overhead compartments or off the luggage carousel, and the water-resistant fabric can withstand unexpected rain showers. Plus, the earthy color selection is *chef's kiss*.
The real gem here is Eagle Creek's "No Matter What" warranty, which means repairs or replacements for the lifetime of the bag. For a seasoned traveler like me, that's the kind of assurance that puts a luggage brand on my radar. Technically, it isn't a lifetime guarantee, but it's close enough for me!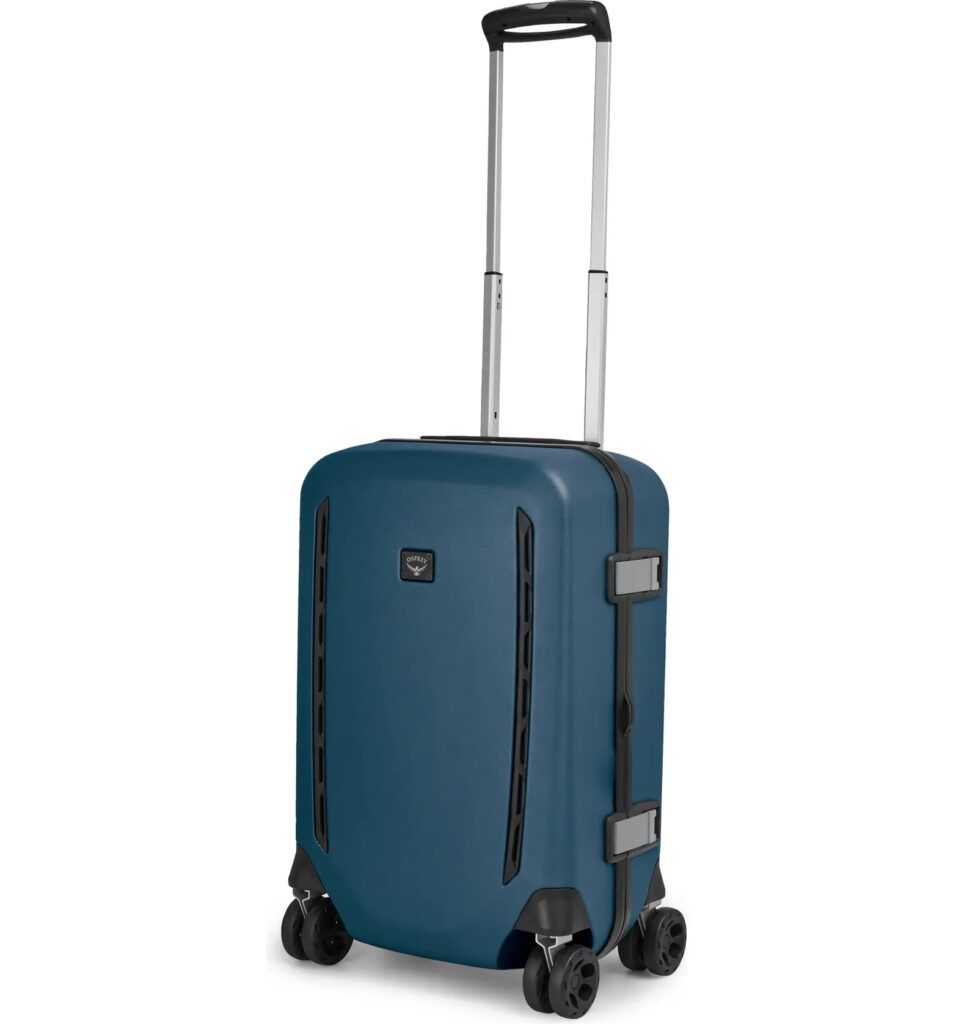 Next up, we have the Osprey Transporter 4-Wheel Hardside. It comes in at 32 x 16.5 x 13 inches and weighs just over 13 pounds. Osprey's known for making travel gear that endures, and this one's no exception. The injection-molded, polycarbonate shell is super tough, and the oversized wheels make navigating bumpy sidewalks or cobblestone streets a cinch. I love Osprey's backpacks, so I would love to try its new Transporter luggage!
Osprey offers an "All Mighty" warranty, which essentially says, "We've got your back, no matter what." Whether it's a broken zipper or wheel, they'll fix it for free.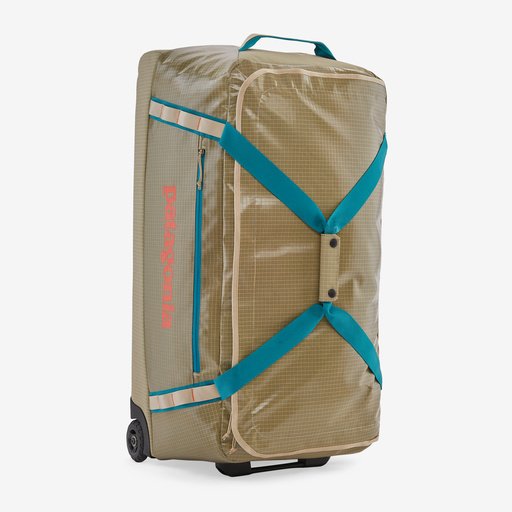 Picture this: You're hiking through the Rockies or chilling on a remote beach, and you need a bag that's as adventurous as you are. The Patagonia Black Hole Wheeled Duffel Bag 100L (32.6 x 16 x 13.7 inches and 9.25 pounds) is spacious yet manageable and made from 100% recycled polyester ripstop with a TPU-film laminate. It's both rugged and eco-conscious.
What I love about Patagonia is its commitment to quality and the environment. Its "Ironclad Guarantee" allows for repairs, replacements, or refunds, making this a risk-free buy for the globe-trotting soul. Imagine heading off on a jungle trek, a desert expedition, or a weeklong beach escape — this duffel will be your trusted companion, and it's backed for life.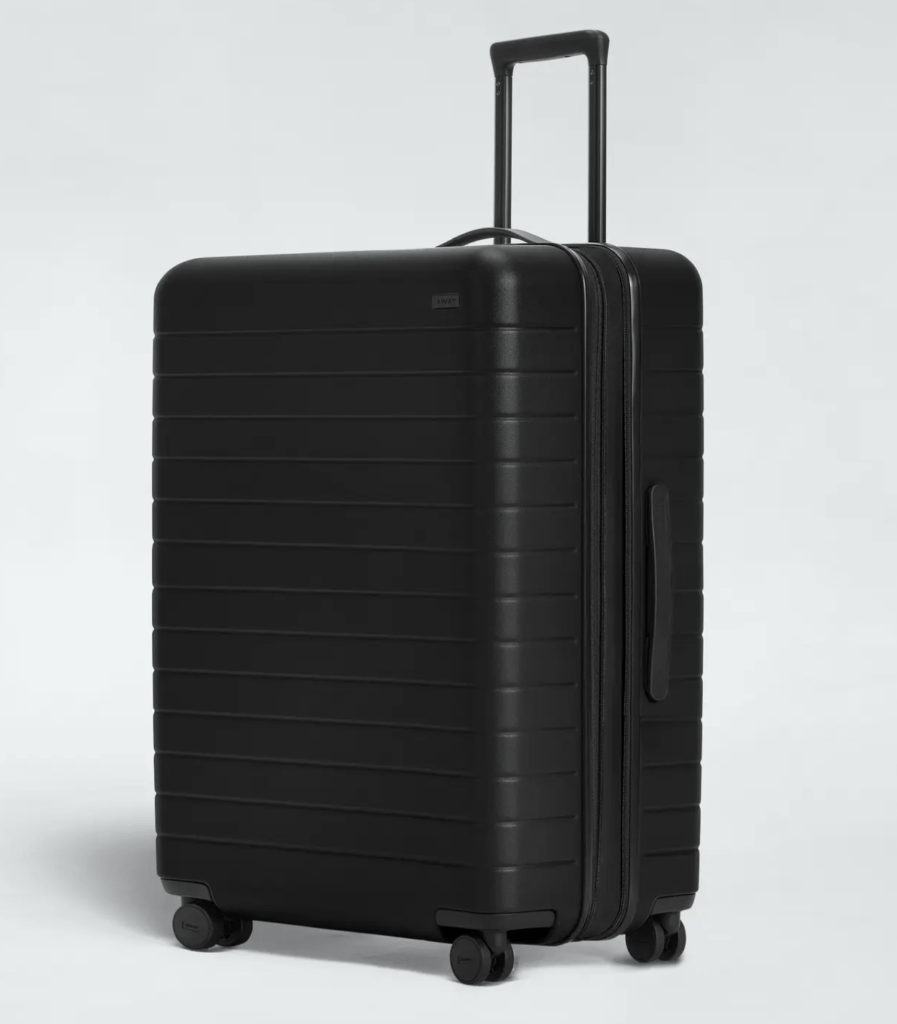 With its sleek color selection and dimensions of 29 x 20.5 x 12.5 inches, the Large Flex suitcase from Away is both a style statement and a practical choice. It weighs in at 12.25 pounds and offers a generous 99.5L of packing space. Trust me, this suitcase can store more than you'd think, perfect for those trips where you can't decide between that third pair of shoes or another outfit.
What sets this one apart for me is the Flex divider, designed to keep your belongings organized yet accessible. But the icing on the cake? Away's lifetime warranty covers this bag's wheels, zippers, and handles. So, you can invest once and rest easy knowing you're rolling with a suitcase built to last.
For the active traveler who's always on the go, the Thule Chasm wheeled duffel is a godsend. It measures 15.4 x 16.9 x 32 inches and weighs just under 10.2 pounds, giving you plenty of room without tipping the airline scales. This bag is built for durability, crafted with a tarpaulin fabric that shrugs off wear and tear like a champ. The oversized wheels ensure a smooth roll, no matter how uneven the terrain gets.
Whether you're heading off for a week of hiking or jetting off to hit the slopes, this bag has room for all your gear and then some. And let's not forget, it comes with Thule's standard lifetime warranty. So, in the unlikely event that something does go awry, you're covered. This is a bag you'll want to keep around for all your adventurous pursuits.
***
From elegant and minimalist designs to rugged, adventure-ready choices, there's something here for everyone. Whether you're looking for aesthetic brilliance, pragmatic features, or unbeatable durability, you'll find a travel companion that ticks all your boxes in this list.
Choosing the right suitcase is a long-term investment, and with options like these that come with generous warranties, you can travel with peace of mind, knowing that your belongings are in good hands.
So, which one of the best suitcases with a lifetime warranty will you choose?