I have been a diving fiend ever since I made it to Southeast Asia.
Always on the hunt for the best diving around, I've hit up Cambodia, Thailand, and Perhentian Island in Peninsular Malaysia, looking for the best dive spot in the world.
All of them had something different to offer and were worth the time and money spent in their own unique ways, but nothing can ever compare to the amazingness that was SCUBA diving in Sipadan in Malaysian Borneo.
I could sit here and wax poetic about it for ages, but why do that when I can simply show you exactly what I saw?
Most divers who dive Sipadan stay on Mabul, where the Bajau Laut, a sea gypsy tribe, make their home:
Sipadan Island itself is uninhabited, and absolutely stunning:
Here's a look at the sea creatures at the dive sites around Mabul and at Sipadan:
Finally, the crown jewel of my Sipadan experience – my favorite video clips strung together, featuring all of the animals you saw above and more (turn on the sound! The animals swim to the music):
Diving Sipadan was a dream come true. I still get goosebumps when I think about it.
Do it yourself:
Sipadan limits daily divers and requires a permit to dive. Book at least two weeks in advance! 

Stay in Mabul vs. in Semporna – it's much more beautiful, albeit more expensive. I would argue it's worth the extra cost.
Pick the right company for you – I went with Scuba Junkie and was highly satisfied with my experience (they did not compensate me or ask me to make a favorable review).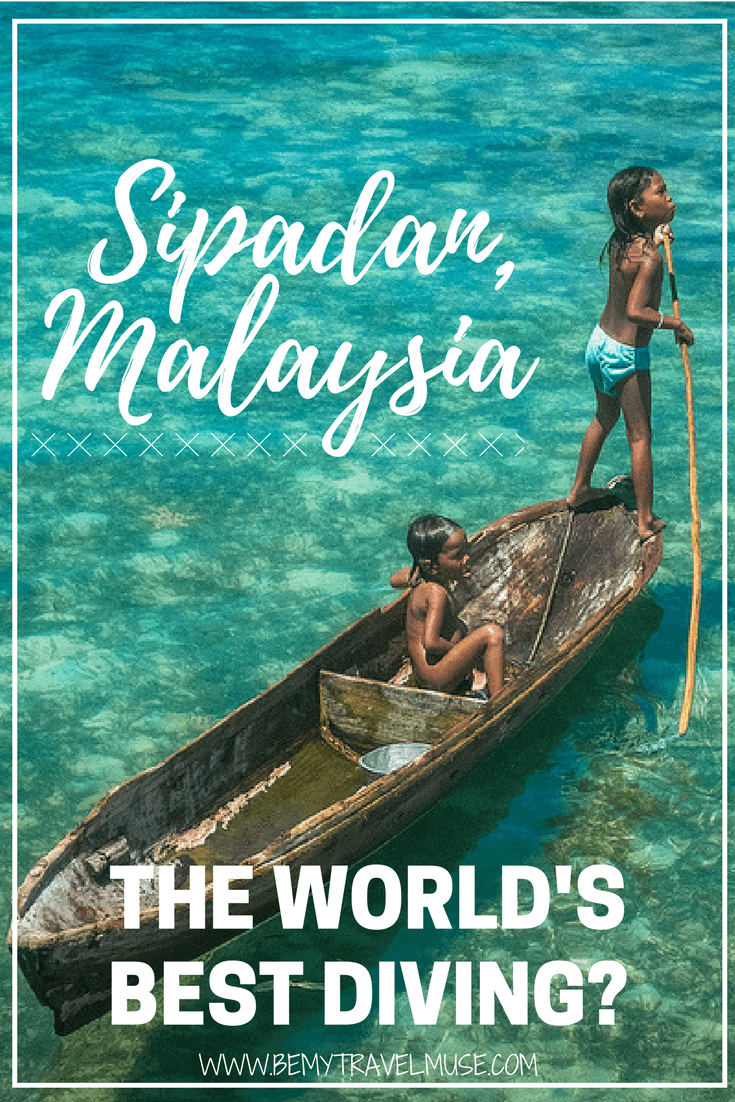 Read more of my reviews of diving in Southeast Asia: Cambodia, Similan Islands, and Perhentian Island
*Thank you so much to my dive buddy, Kristy, for sharing her photos and video footage with me. Our combined efforts made this post possible.