Ever since becoming certified divers in the Gili islands last year, we find ourselves concentrating our future travel plans around finding the best dive spots in that given location. After all, they say that the World is made up of 70% water, right?
Arriving into Kuala Lumpur from one of the best backpacking destinations in Malaysia, we were greeted by one of the most dazzling landscapes we had laid eyes upon in all of our travels and we were excited to tick some items off our bucket list. Spending a few nights in the capital to eye the world famous Petronas Towers and snacking on the national dish, Nasi Lemak (a rice dish cooked in coconut milk and pandan leaf) our thoughts soon turned to Malaysian life underwater.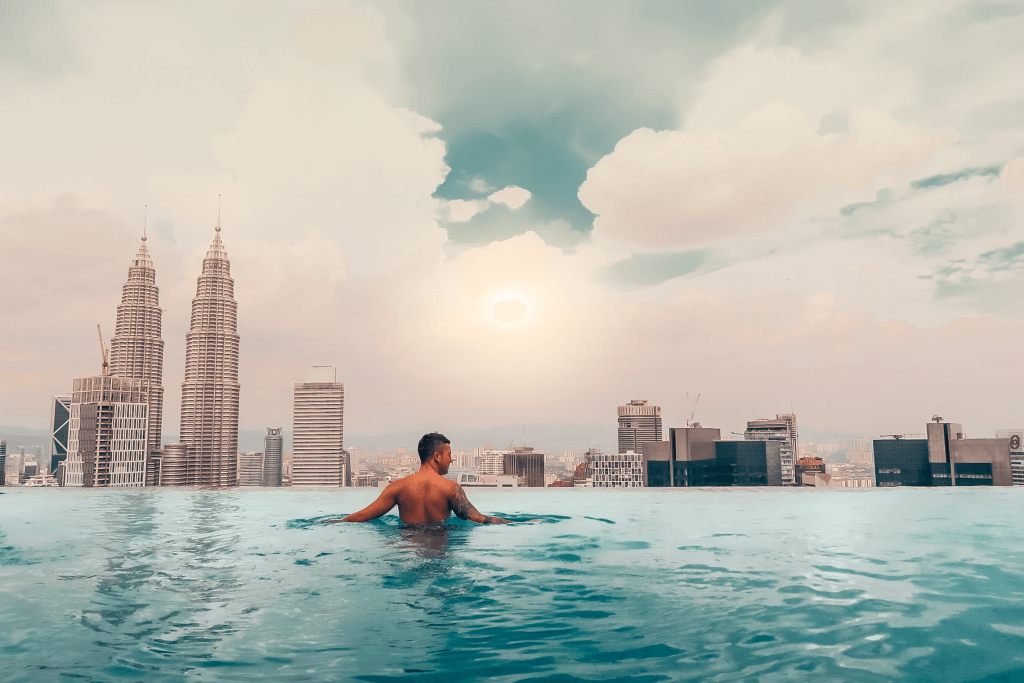 It was a chance conversation with a local Malay traveller that helped us to learn about an islet that lies off the east coast of peninsular Malaysia, Tioman Island. We are always amazed at the numbers of domestic travellers who we come across during our travels and in our experience these encounters usually offer some of the finest and most rewarding travel experiences, should you act on their recommendations. So although through this article we aim to inspire you to visit Tioman Island too, really we all have our Malaysian friend Afiq to thank for this one. Thank you Afiq!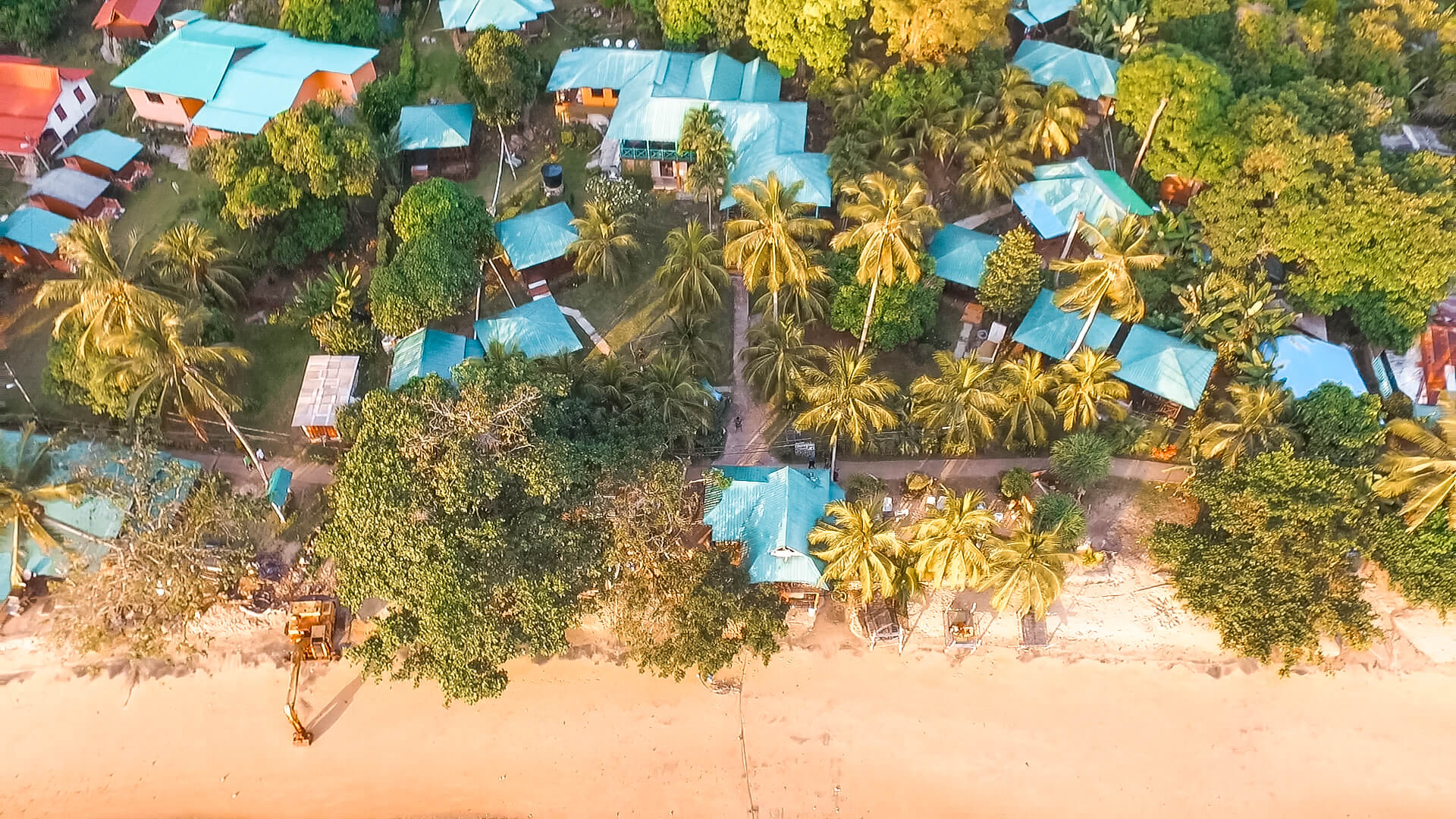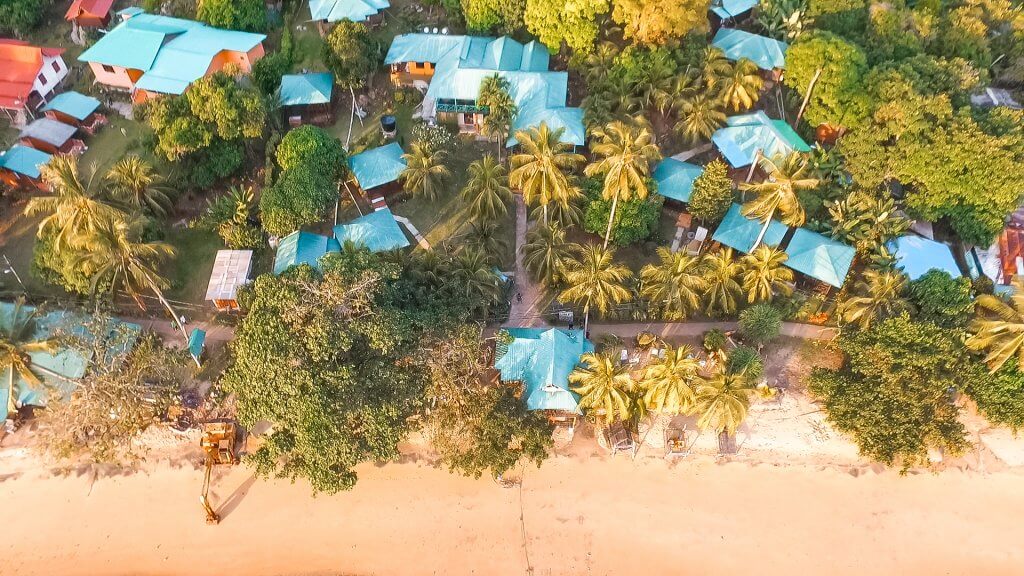 You can however thank us for the following route to Tioman, as getting to the island, like most off the beaten path adventures, requires some careful planning.
From Kular Lumpur, make your way to Terminal Bersepadu Selatan (TBS) bus terminal where you can board an 8 hour bus to Mersing. Being the skrimpy, savvy savers we are nowadays, we chose to save on accommodation by taking the 11pm night bus that would see us into Mersing on the east coast by 7am. A relatively comfortable sleep while making an 8 hour journey for as little as 33RM!
Arriving into Mersing in the early hours, make your way to Mersing Jetty. Ask any local once disembarking the bus to point you in the right direction to the jetty, they are always willing to help! After making the 10 minute walk to the jetty be prepared to pay some environmental fees before boarding the boat to Palau Tioman. We did in fact book our boat ticket online in advance (a quick Google search will bring up a host of companies) but you can also book a ticket at the jetty.
The boat will make a few stops depending on where you have chosen to stay but accommodation can also be found when stepping off at any destination on the island.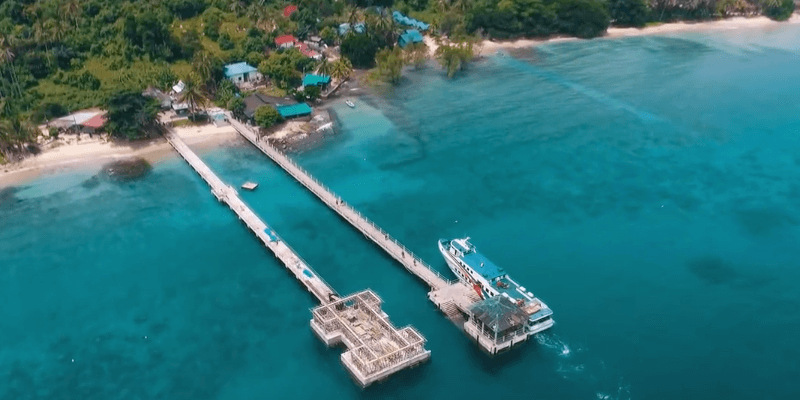 The purpose of most visits to the island however is purely for the diving paradise that awaits those willing to make the 39km journey to the east coast of Malaysia.
Arriving into Tioman, it is clear why the island has found itself awarded with "Worlds most beautiful island" accolades in recent times. See the incredible drone footage from our YouTube channel here
The island is largely uninhabited and is densely populated with primary rainforest and greenery that remains after millions of years. The beaches are golden and sparse, in particular monkey beach, which can be accessed after a much recommended rainforest walk. Island life is so relaxed, that there is a running joke on the island that visitors must expect a "hunger games" challenge to find a restaurant serving food within normal operating times. The restaurants open when they want and serve what is available, making for an interesting culinary journey, but you can't go wrong with picking up some local satay or roti chenai whenever and wherever you see a local setting up stall! Life's a beach hey?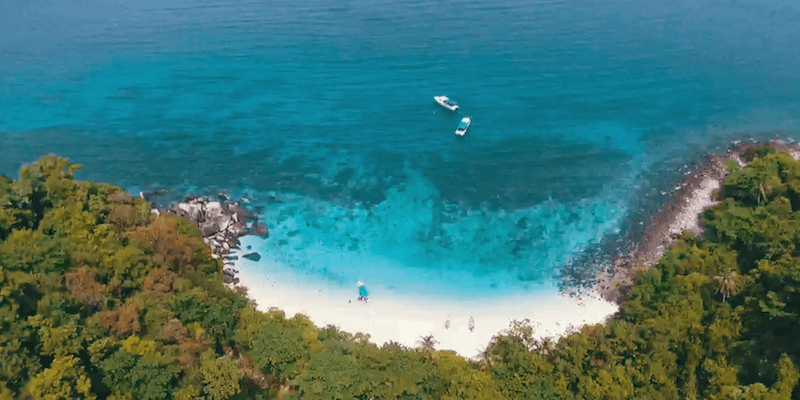 The coast is dotted with diving opportunities for all abilities, languages and cater for all your diving needs from getting certified, continuing your road to becoming a dive master or fun diving at a cost of roughly 90RM per dive. Each shop complies with industry standards and whichever you opt for we assure you that the dive sites will remain etched in your diving memories for years to come. Heck, on our first outing into the mystical depths we were treated to white and black tip sharks, turtles, snaking, swimming moray eel (rare to spot during daylight hours as they usually hide) and crystal clear corals, sea fans, sponges and shipwrecks. A haven for scuba divers especially in such close proximity to Singapore.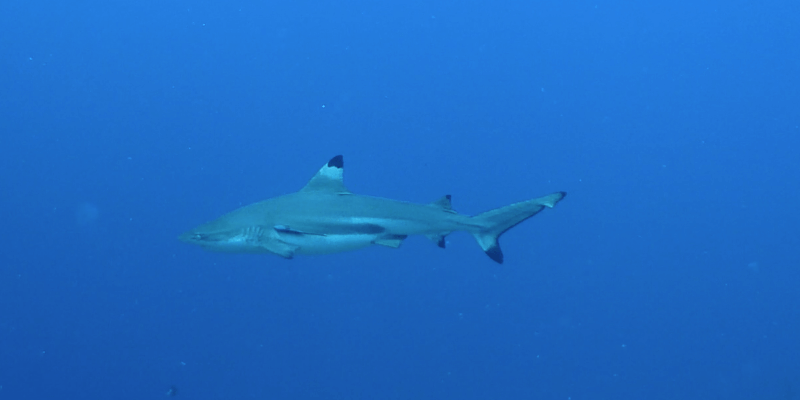 A trip to Tioman Island is a must if you are visiting Malaysia or even Singapore and if not just for the diving, visitors can explore the secluded sands, waterfalls, local village life and can be treated to some fantastic free diving and sensational snorkeling opportunities. Although the journey from KL can seem daunting at first, the majority of the journey you can sleep and you will not regret the extra effort once your feet have touched down in paradise.
About the Authors: Charlie and Charlotte are the wanderlusting couple behind The Wanderlovers. They have swapped their city life in London for an action packed journey across the globe. Hand in hand, they're taking on one country at a time and creating a life they don't wish to escape from! Through their couple's travel and lifestyle blog and YouTube channel, they hope to inspire future travellers that anything is possible if you just buy that one way ticket … Go Live!