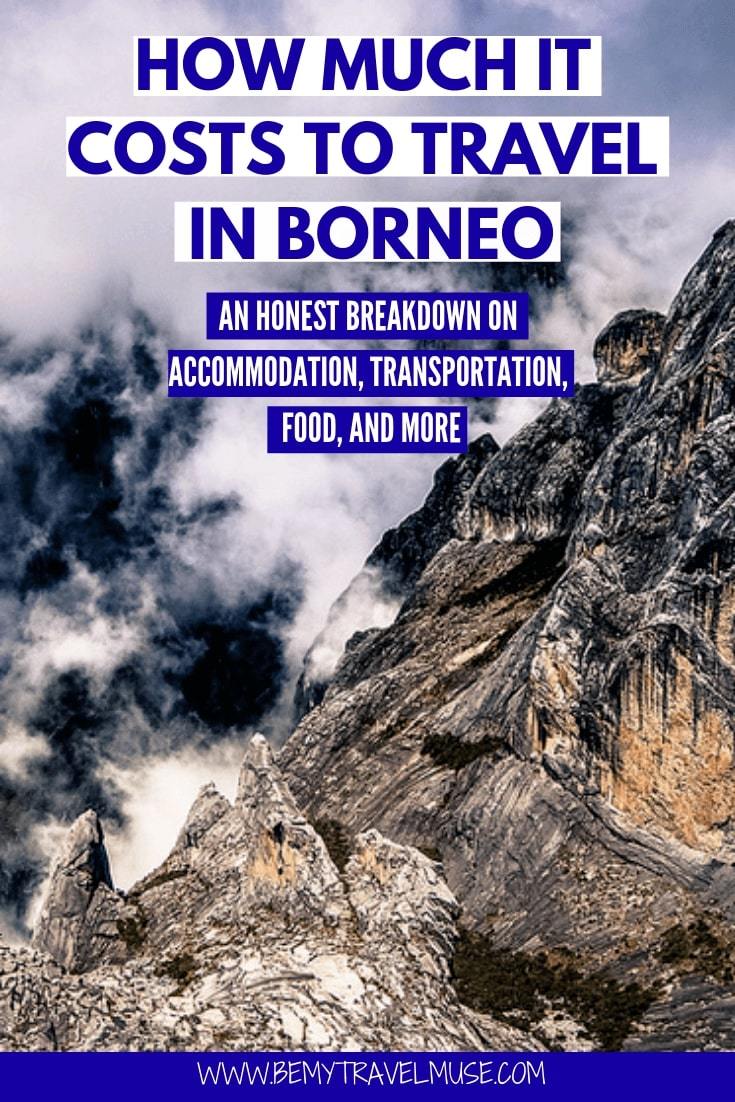 I had heard that Malaysia is not a cheap country to visit, at least as compared to the rest of Southeast Asia. While I tend to disagree as it pertains to Peninsular Malaysia, where I only spent an average of USD$37 per day, I had different feelings as it pertains to a Malaysian Borneo travel budget.
Part of Borneo's allure is the clean beaches and well-preserved national parks. Though the rain forest has largely been depleted to make way for palm oil plantations, the mountains, dive sites, and other natural tourist attractions are kept clean and beautiful due to the limited number of tourists allowed to visit each day coupled with the high cost associated with such activities.
With that in mind, please consider that the cost of visiting Malaysian Borneo will certainly vary wildly from person to person, depending on what it is that you want to do. Please also keep in mind that I only visited Sabah, Borneo's northern state.
My overall cost per day, averaging out my activities, was $62/day, making this my most expensive Southeast Asian destination yet. Here's the breakdown: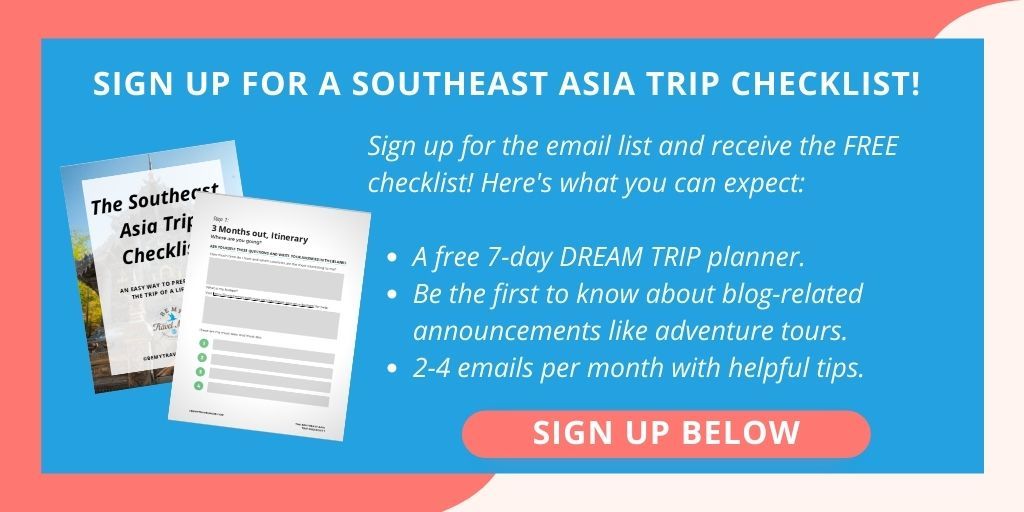 Accommodation:
The cheapest I encountered was in Kota Kinabalu, Sabah's largest city, where the cost for a dorm was $8/night. The most expensive ran more like $20/night at the tip of Borneo. A stay on one of the islands off of Semporna in the south will run more like $25/night for a dorm. Borneo isn't like Thailand or Vietnam, where you can count on walking in and finding a bed for the night, so I'd recommend booking your accommodation in advance. In some places, because of the scarcity of dorms, you are better off paying a bit more and get a private room to yourself.
Hostels in Kota Kinabalu: $7-$14 (book your hostel in Kota Kinabalu here)
Hostels in Kuching: $5-$12 (book your hostel in Kuching here)
Hostels in Sandakan: $9 (book your hostel in Sandakan here)
Transportation:
Getting to Borneo only cost me $18, thanks to the cheap flights offered by Air Asia. I cannot stress enough that when visiting Malaysia, signing up for Air Asia's flight alerts is a very smart move. They regularly have deals like this and are a fairly well-known and reliable airline.
Download Grab, which is Southeast Asia's version of Uber, and use it to get around town. The service is available in all major towns in Borneo, and typically cost 20%-30% cheaper than regular taxis. Buses cost about the same as in Peninsular Malaysia at around $7-$20 per one-way trip, depending on distance. As always, booking directly at the bus station kiosk resulted in significant savings. Motorbike rental came out to about $15 per day, plus the cost of fuel.
Food:
Food was about the same in Borneo as it was in Peninsular Malaysia, at around $2-$5 for a decent meal. Beer was also around the same price at $3 for a can. Sadly, the food was not as amazing as in Peninsular Malaysia, which I would attribute to the smaller number of minorities in Malaysian Borneo. I didn't see much Indian food, but found lots of Halal and Chinese food.
Cheap vs. Expensive Places in Malaysian Borneo:
This was a tough one to write as Borneo has the potential to be cheap if all you do is eat, sleep, and move around on public buses. Therein lies my conundrum – almost nobody comes to Borneo to do just that.
This is the island where people come to climb mountains, go white water rafting, SCUBA dive, view Orangutans, and other various expensive activities.
For example, to climb Mt. Kinabalu, one of Borneo's foremost attractions, the typical cost to book ahead is around $300-$400 to stay in the lodge, hire a guide (compulsory) and pay the park fees. Another example is SCUBA diving in Sipadan, Borneo's most famous dive site.  Sipadan commands high fees as only a fixed number of divers may dive there each day, and permits tend to get booked weeks or even months in advance.  For three nights of accommodation on Mabul Island, food, dive gear, and the 9-dive Sipadan dive package, I was set back about $500.  Ouch!
Other Incidentals:
A local SIM card with $2 credit and 5 gigs of data cost about $10. Celcom apparently has the widest coverage in Borneo. Local lifestyle is relatively laidback and simple, so other than the outdoor activities, I didn't really spend a lot of money on other things. Organized tours can be pretty expensive, so I tried to avoid them.
Did I do Malaysian Borneo in the cheapest way possible? Of course not! There were some things that I did in the cheaply – like climbing Mt. Kinabalu in one day (no longer an option), which saved me hundreds, and some things I spent a load of money on. Had I not chosen to dive in Sipadan, I would have been able to get my costs closer to the 30s per day – my usual goal. That said, it was worth every penny and I enjoyed myself immensely.
Sometimes, breaking the budget is necessary for a once-in-a-lifetime experience.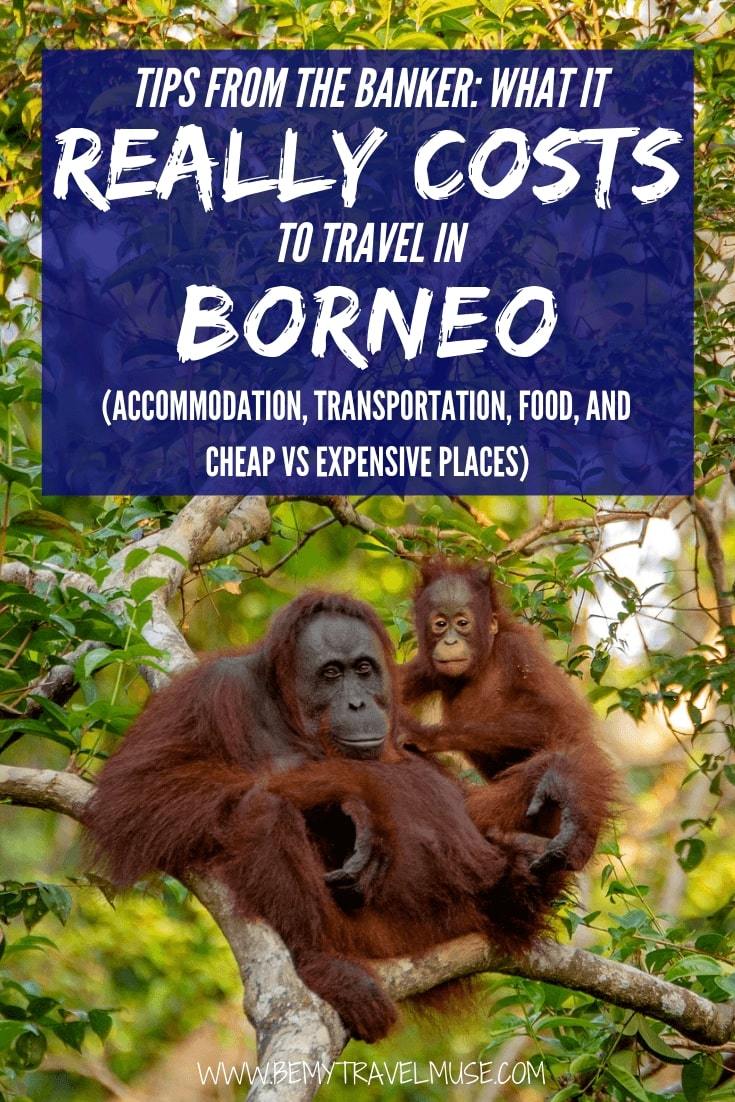 READ NEXT: