My purpose is simple: to share little enclaves in the world that perhaps you didn't know about. Maybe it will give you a new point of view, maybe you'll be moved to experience it yourself, and ideally, you'll feel enriched by what is presented.
When I arrived in South Africa, I knew that I absolutely wanted to road trip across the country.
I asked on my Facebook fan page to see if anyone might be interested or able to join me. A lovely reader of mine tagged her friend in the status comments and a few minutes later, we had chatted a bit and cemented a plan. Callum turned out to be a totally awesome road trip buddy, as was expected when on the first night we found out we're presently reading the exact same book: Thinking, Fast and Slow.
Our first day consisted of visiting the Rhino and Lion Nature Reserve and the Cradle of Humankind, which is the site of some of the oldest known hominid (ancestor to humans) remains and therefore is regarded by some as a possible location where hominids evolved toward the humans of today. That's pretty cool.
The reserve seemed nothing short of awesome. I saw animals I'd grown up reading about in children's books and in movies like the Lion King. Within a few minutes of entering the reserve my inner six-year-old was so impressed that my levels of euphoria were breaking the odometer, so to speak.
I saw wildebeests (which is what I jokingly refer to myself as when I take a horrible picture), ostrich, cheetahs, and endangered wild dogs. Most amazing of all, I saw lions, quite up close and personal. I noted their big roaming areas, lack of chains and obvious room to be the wild animals they are. I felt so differently about it than, say, Tiger Kingdom in Thailand because these cats are given lots of room, aren't hit with bamboo poles and the proceeds don't go towards building a temple. Some locals had also recommended it to me, Google turned up nothing negative on the park, and TripAdvisor had rather glowing reviews, so all seemed well.
I posted about it and, to my surprise, started getting full-on attacked for my photo on Twitter. The comments quickly turned unconstructive and nasty, but since I don't believe complex and nuanced discussions can happen with 140 characters, I largely ignored the trolls.
That really pissed them off.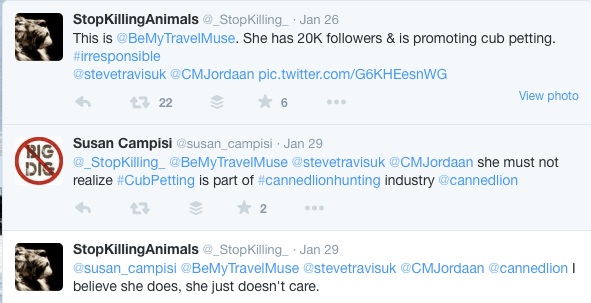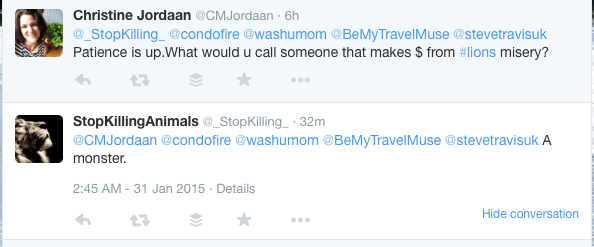 What is canned hunting?
I told them I'd provide my thoughts in a blog post, but this post is not for the trolls. It's for the concerned reader who wants to put his/her tourism dollars in the right place.
Canned hunting means taking cubs from their mothers several days after birth and letting tourists pet them up until a certain age. They are in breeding facilities, or even pubs like in this account, that breed lions for an eventual sale to game hunting operations which let tourists hunt lions for an exorbitant price tag so that they can have pictures next to these majestic creatures like that of Melissa Bachman.
I find this practice abhorrent and would never intentionally support it. The question is whether I unwittingly did so by visiting the Rhino and Lion Nature Reserve.
What I found out (or rather, didn't)
I did some research behind the claims on Twitter, but many of the links sent to me either weren't relevant to this reserve or said heated words in a PETA-like fashion but didn't link to any reputable sources on the matter.
I thought about which organizations I really trust on the matter, and elected to look at the World Wildlife Fund South Africa and the National Wildlife Trust, surprisingly neither of whom even touched or addressed lion interaction on their websites. So I sent emails.
I heard nothing back.
I emailed the reserve I visited with the listed concerns.
I heard nothing back.
I was also sent a list of good and bad places to volunteer, but did not find the reserve I visited on either list, presumably because they don't take volunteers. I contacted the page admin to ask how they compiled their list and was told it was based on their own research and "blogs and opinions." I asked for clarification on that and was told they're working on better research practices and that hard facts are very hard to find. I agree with that sentiment and for now, for lack of anything better to go by, would tend to trust their listings.
On Captivity
There's the argument that animal interaction and zoos allow people to have experience with animals so that they can develop a respect for or at least become more aware of them and the need to preserve their species. Others would argue that any kind of captivity is mistreatment of the animals. I have to admit I'm on the fence on this one because people have led to both the destruction and the preservation of various species of animals, so there is unquestionably a need for some positive and educational exposure, somehow.
Without interaction, I'm not sure how this can be achieved.
In China you can hug a panda, in Australia you can hold a Koala, in Thailand you can interact with elephants, and in Sumatra you can trek in search of semi-wild Orangutans. In all of these cases, the question can be presented, is any animal interaction ethical?
Sometimes lion parks claim to release cubs back into the wild, which is possible up to a certain age, but the question is whether there are many, or rather any, wild lions or places for them to live left in South Africa.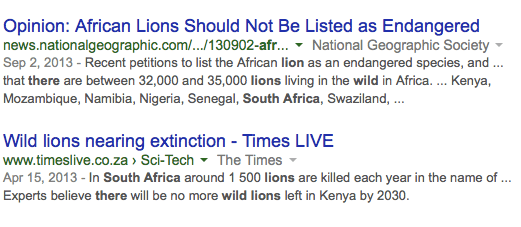 I had been told and believed that the lion would join the other adults in the reserve once it was older since it is fact that males will kill cubs, and that the endangered white tigers (which the park claimed are there as part of an effort to breed them and grow their population) would eventually go to a zoo or be given their own enclosure.
Perhaps that was naïve.
In conclusion
The fact of the matter is, ethics comes down to opinion. This is why my blog is not chiefly about ethical tourism, because frankly, it's subjective, and those who think they know more than others on sensitive matters often sit on a pedestal and ridicule those who unwittingly make a mistake or simply see something differently.
People ride elephants in Thailand only to find out later that it's horrendous for their spines and they're tortured into submission at an early age, eat a steak from a cow that never roamed freely, buy an iPhone not realizing that the conditions at the factories in China are heinous, or drink a Coke not knowing that they're supporting a company that often takes the only water resource in rural villages in developing countries.
The right thing can often only be done in retrospect.
At the end of this I'm sorry to say that my research is inconclusive. I don't know that any lion parks are ethical or that 100% of cubs for petting are later shot and killed. However, I don't want to accidentally support a sinister industry, and rather than cover up my experience, I'm admitting to you that I may have made a mistake.
Since I can't be sure either way, my personal plan is to seek animals only in the wild from now onward at a safe distance while on safari. What you do is up to you. My job is to present the facts, not hearsay, and to let you decide what you think is right. Unfortunately, I couldn't find any.
I believe there are both good and bad reserves here in South Africa, just like there are good and bad zoos all around the world.
In closing, I've said what I have to say on the matter, and this is not a battle I wish to wage any further. I welcome you to leave constructive (but please no attacks – they're not productive) comments on your position or opinion on what responsible tourism means to you, and how you go about putting your money to the right places when you travel.
Click to read more posts about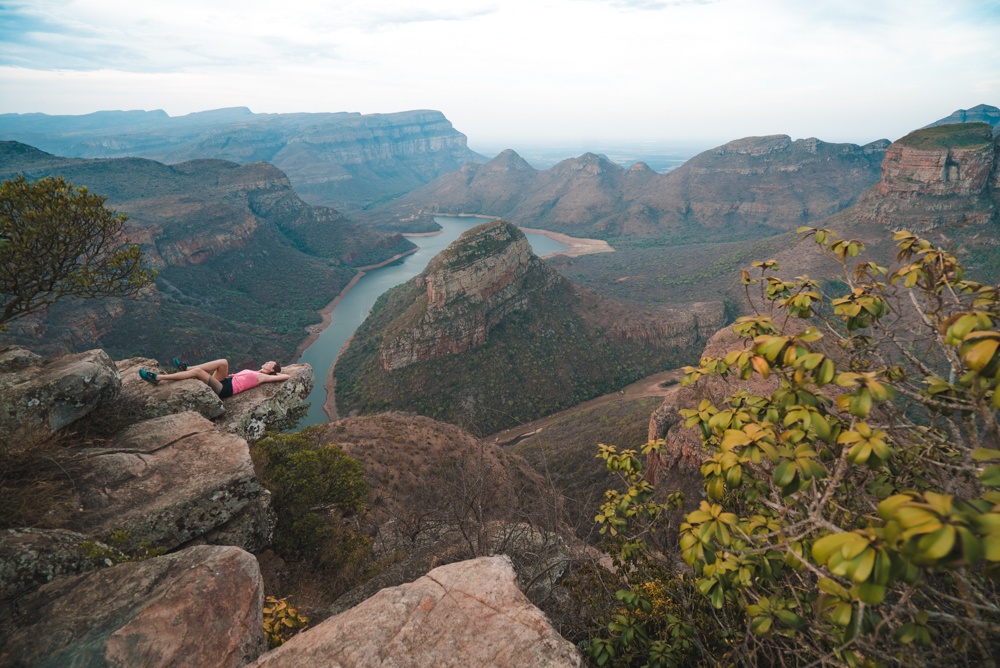 South Africa