Look up any list of unbelievable places you never knew existed and you'll be surprised just how many of these insta-worthy places can actually be found in China! On our trip, we were fortunate enough to be offered a job teaching English and it's been one of our most amazing experiences to date. One of the best things about integrating as a local is that your travel experience can be enriched through local knowledge and sites off the beaten path. Acting on this knowledge and utilizing this closely guarded travel tip has led us to some pretty unimaginable locations we would only dare to dream of previously before we ventured far and wide into the World. Coinciding with taking some time off from our teaching roles in May, the location this time would take us all the way to the Sichuan Province in the North East, tiptoeing across the Tibetan border.
Flying into Jiuzhaigou airport, the third highest airport in China, we were immediately greeted by the mountains that smothered the landscape of the Sichuan Province. The deep valleys and birds eye mountain views only preparing us for what was to come in this rural and rugged land.
Neighboring Tibet, Jiuzhaigou is instantly recognizable by its vast array of multicolored prayer flags that have been strewn across the hillsides, each colour representing a different element and each baring individual thought and devotion.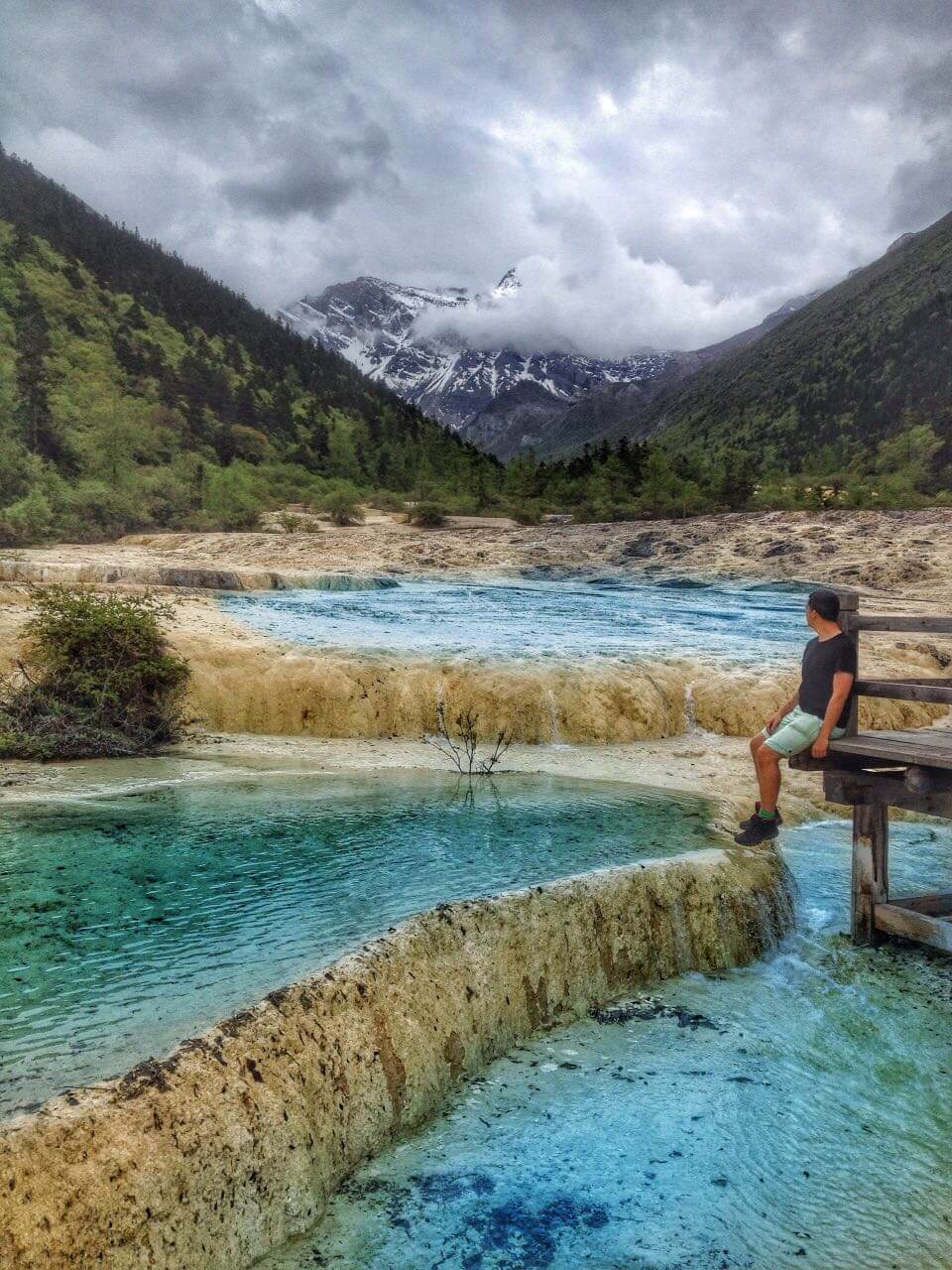 Jiuzhaigou is also known throughout the World for its national park, a popular tourist spot amongst Chinese travellers due to its beauty, crystal clear lakes and its barrage of forest. It is in fact its neighbor, Huanglong National Park that is the hidden gem of the province and largely overshadowed by its big brother.
A mere 40 minutes drive away from the touristic town of Jiuzhaigou, many of whom stay in the town where the National Park is only a few minutes walk away Huanglong is often disappointingly dismissed by travellers. We were surprised how many locals attempted to discourage us from making the journey to Huanglong in order to keep the tourism within the local town; however, the park is definitely not to be missed.
Although its not as easily accessible as the Jiuzhaigou National Park, getting to Huanglong is relatively straightforward and inexpensive. There are regular buses that make the trip from Jiuzhaigou town everyday departing around 9am and returning for 4pm. These buses are very cheap, however, the mountainous terrain doubles the journey time, meaning that you only have a few hours to explore. We opted to take a private taxi that was arranged for us by our guest house. It cost us around 400RMB to hire the driver for the day, but it was worth every penny. He collected us at 8am sharp and we didn't set back to Jiuzhaigou until 5pm.
As we wound our way through the mountains, our driver stopped frequently to allow us to marvel at the surroundings and of course, pose for some obligatory pictures!! We were amazed at the prayer flags that had been set by the locals, the different colors brightening the landscape and acting as a reminder that we were venturing along the Tibetan border.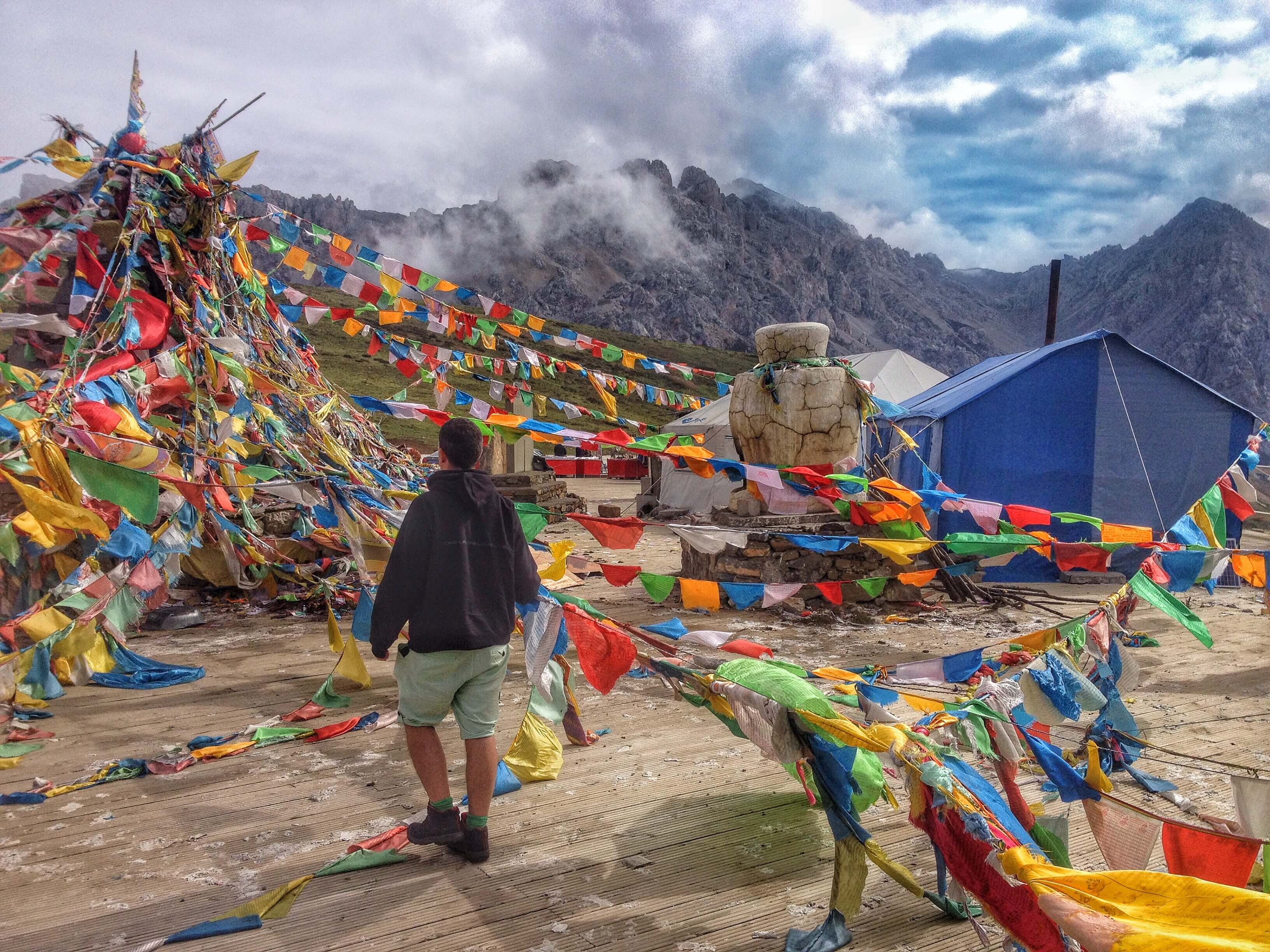 We arrived at the park after 9am and paid just 210RMB for the pleasure of entering the grounds. Unlike the Jiuzhaigou National Park that sees thousands of visitors each day, ourselves and another family were the only visitors. Wooden decking maps out the walkways to the different sections of the natural pools. Although getting around is not strenuous and those looking for a breather will undoubtedly be spoilt for opportunities to catch a breath while admiring each cascading pool, there is also a cable car that transports visitors for 80RMB.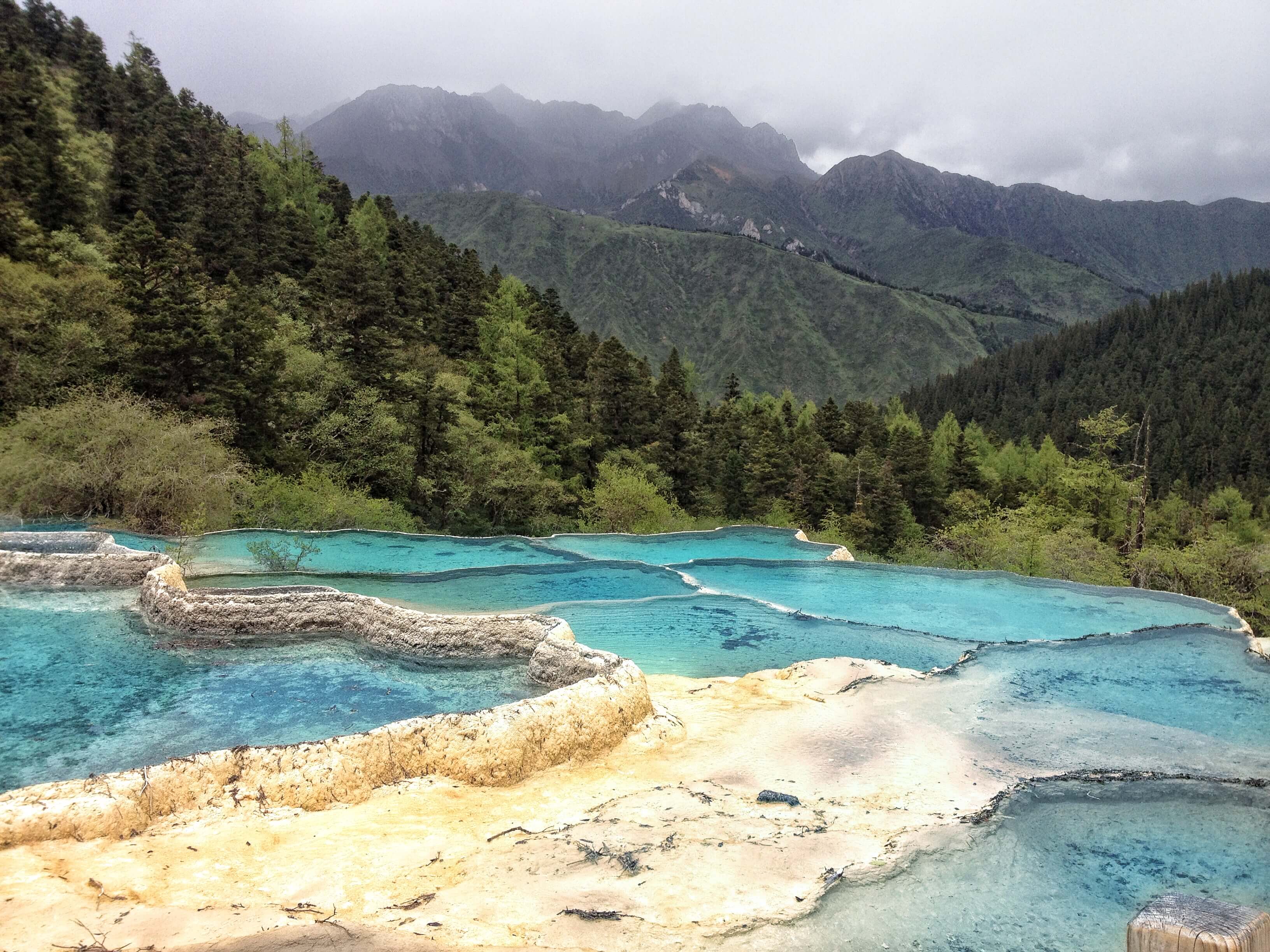 We headed through the gates where we were greeted by the 5km stretch of ice cold limestone pools that stretched as far as the eye could see. We had never seen anything like it. At 3500m above sea level, each pool had been uniquely formed from the rainwater flow from the mountains above, which acted as the perfect backdrop, and complimented the landscape to a tee.
One of the most surreal places we have visited, it's with no doubt that this well kept secret is worthy of a "Wonder Of The World" title.
Laying our eyes on landscapes such as that of Huanglong National Park confirms to us why we love to travel. The unimaginable natural beauty, the serenity of the atmosphere and the bluer than blue icy pools have helped us to create memories that will last a lifetime.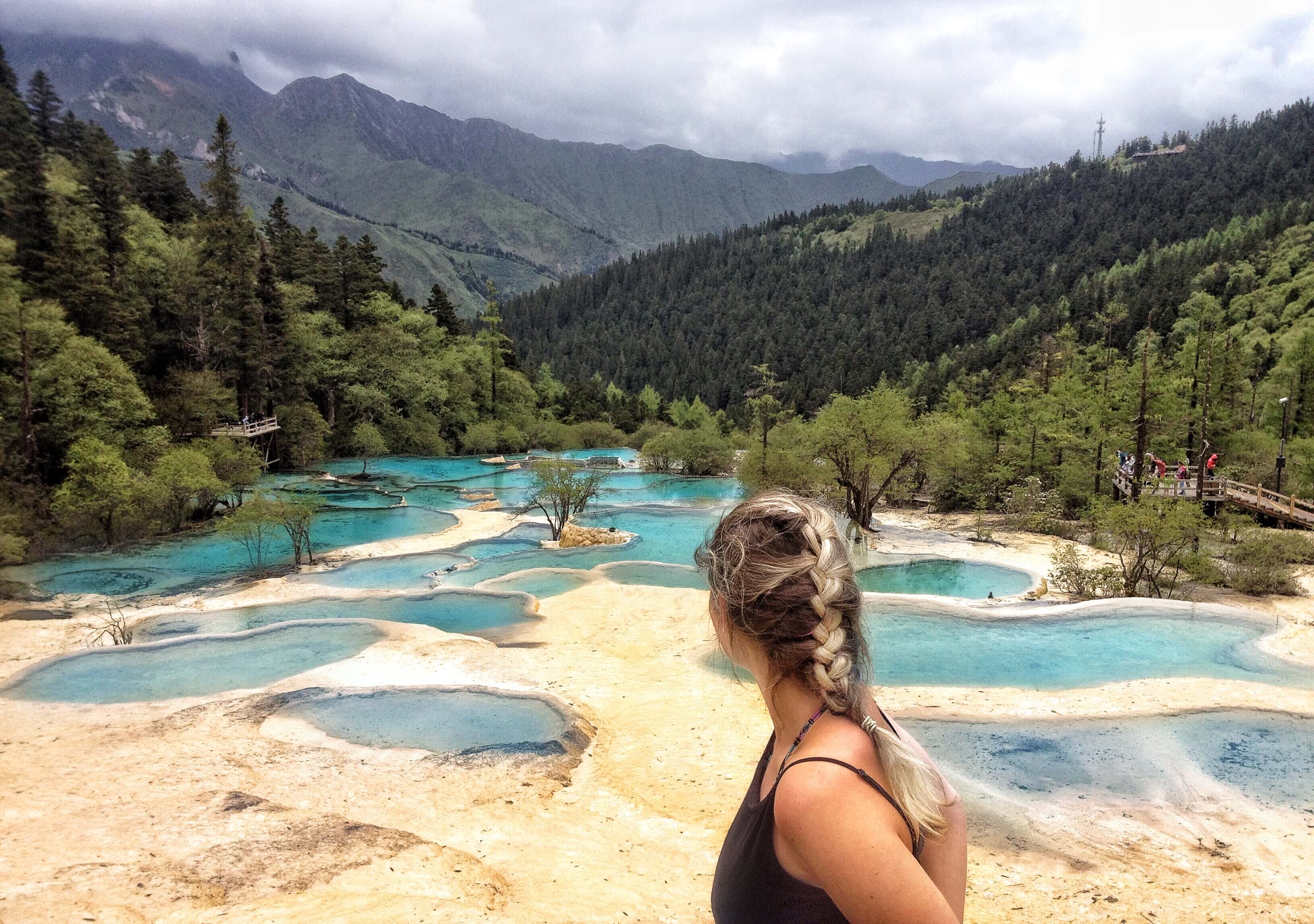 One thing that we have learnt from our travels around China is to expect the unexpected. The world is a beautiful place and sometimes the most beautiful places are those that are kept the most secret of all. From karst landscapes, dazzling skylines and unusual landforms, China has some amazing places that we never knew existed.
About the Authors: Charlie and Charlotte are the wanderlusting couple behind TheWanderLovers.com. They have swapped their city life in London for an action packed journey across the globe. Hand in hand, they're taking on one country at a time and creating a life they don't wish to escape from! Through their couple's travel and lifestyle blog they hope to inspire future travellers that anything is possible if you just buy that one way ticket … One Life. One Love. Live.
Follow the journey on Instagram, Facebook, YouTube and Flickr.