"She charged us to wrap our bowls in plastic? But I don't even want plastic around my bowl," I said to Lynn after paying my portion of our lunch bill.
"I know, but it costs them money to clean the bowl for us," she explained.
"Yeah but, that's sort of an occupational hazard that comes along with owning a restaurant, don't you think? You have to provide clean bowls.  Are you saying that if I brought my own bowl and chopsticks, I wouldn't pay a bowl cleaning fee?" I retorted, coming off a little more annoyed than I meant to.
"Yes, and I don't know what to tell you; this is China, that's just how it is."
Lynn repeated this to me a few times over the next few days when I'd say things like, "What, there's no running water here?" or "Why is there never any toilet paper anywhere, but there's always too much extra food leftover, bowls wrapped in plastic, and free tea?
This kind of confusion came to define my time in China, which was a bemusing, delicious, beautiful, challenging, and overall incredible two months of traveling.
China is an anomaly for a lot of people.  It seems that Western tourists who visit usually come away with one of two impressions: either they love the raw travel experience or they hate the difficulty of it. Traveling in China is truly traveling – not just laid back tourism.  It can be disorienting, incredibly confusing, and completely different from anything most travelers previously have or will ever encounter again.
Personally, I was thrilled with the opportunity to practice the Mandarin I had learned in Taiwan (albeit 6 years earlier with no practice in-between) and found myself loving some things and simply unable to grasp others. While this list is by no means exhaustive, and of course only one girl's opinion, this list is what really stuck out to me as new and different in China:
The Awesome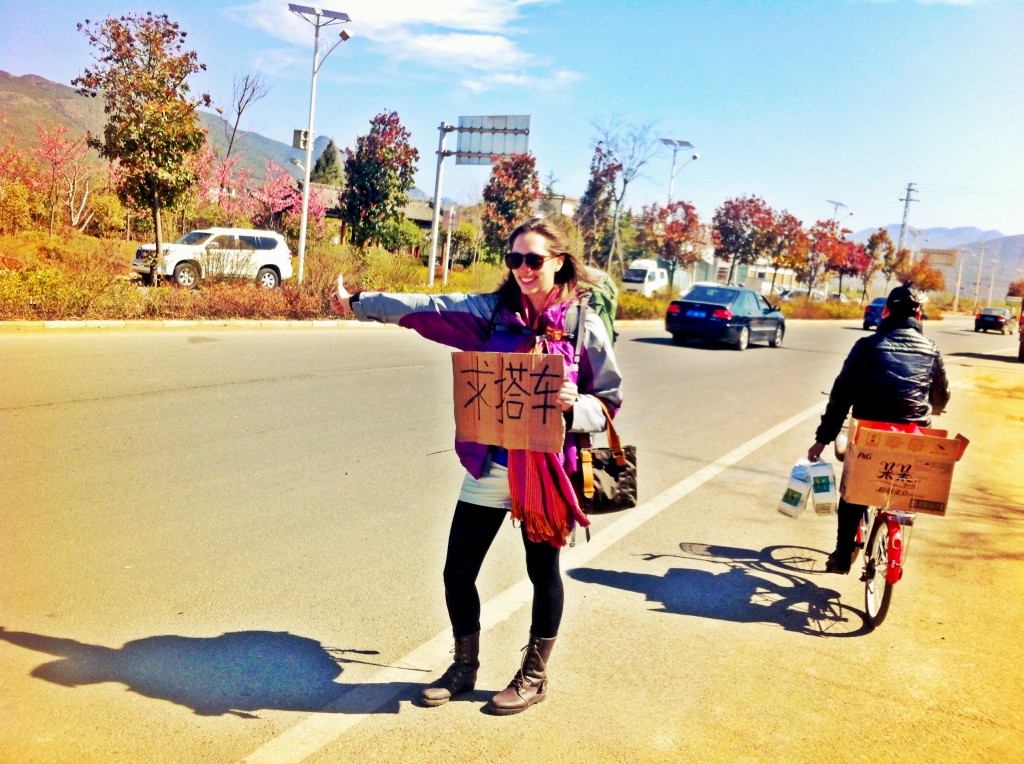 Generosity
The Chinese people I met were some of the kindest, most generous people I've ever encountered.  Generosity is ingrained in their culture and is especially evident at meal times. A typical meal in China is eaten family style, meaning that everyone has his/her own bowl of rice, and the rest of the dishes are communal and placed in the middle of the table, allowing everyone to try each dish that's ordered.
It's also quite common to serve everyone else at the table tea (which usually comes free with the meal) and rice before serving oneself.  This courtesy extends to refills as well.
What is perhaps the most surprising is how people argue over who is paying the bill – not because nobody wants to pay, but because everyone wants to pay! I've seen people almost get into playful fights shoving money at each other.  I have never been treated to more meals than in China.  I truly felt like a valued guest there.
Helpfulness
The Chinese people were also often generous with their time, kindness, and patience, often going completely out of their way to help me.
More than once someone has taken it upon him or herself to walk me to my hostel or bus stop as well as give me a free ride, or ask me where I'm going in an attempt to help me if I appear lost. 
I'll always remember the hotel that let me stay in the room overnight without paying when I couldn't get money out of any of the functioning ATMs.  I won't forget Patchu who wandered for an hour to get me on a bus to Moxi, either.  These are just a few of the countless examples of people helping me out when they could.
Physical Touch
"I don't think American girls do this," my friend Stephanie said as she looped her arm through mine while we walked along the sidewalk in Chengdu.  "We don't but we should," I replied.  In China, friends of all ages from young to the very old, and of both genders, hold hands, link arms, and show affection in ways that we seem scared of in Western culture.   It's really nice to walk along arm and arm with a friend, especially on a cold day.
Hostels
The hostels in China must be amongst the best in the world. What you get for your money is just incredible. Most run only $3-$6 dollars for a bed with a heated blanket, clean sheets, a nice bathroom with hot water, lovely grounds, and a good location.
Beautiful Scenery
Whatever background you come from and set of beliefs you subscribe to, however you believe the world was created, I think most would agree that a little more time was spent on China.
The Annoying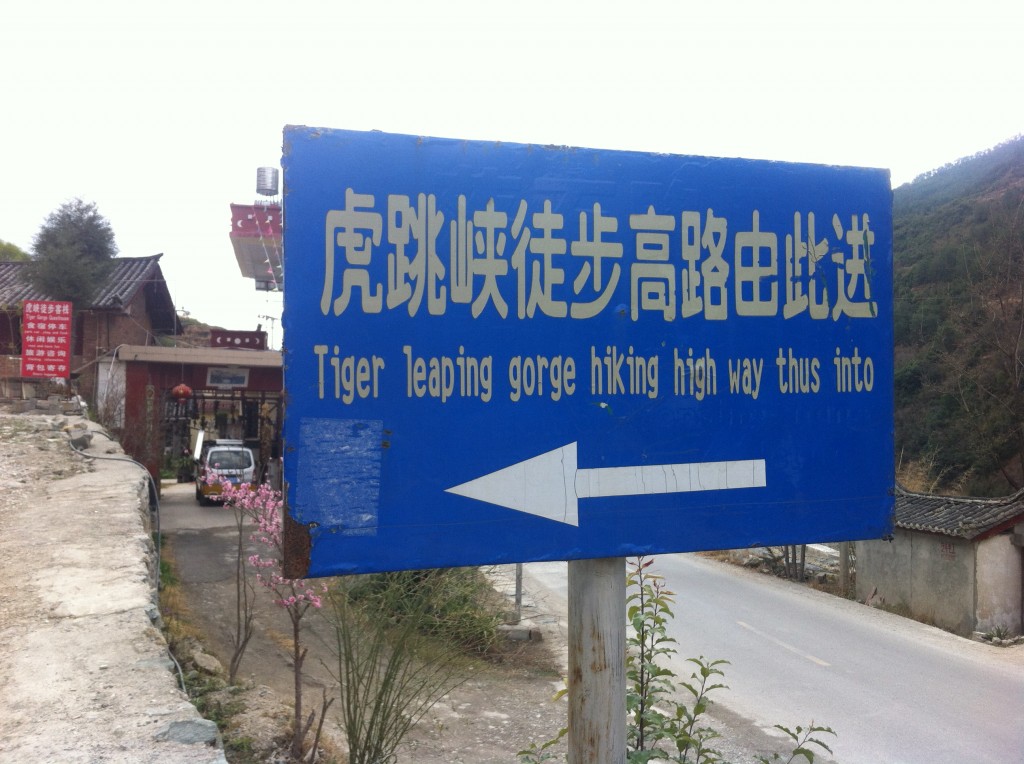 Pushing
China is damn crowded.  This means people push and shove when trying to get onto a train, into an elevator, onto the metro, and especially onto a full bus.  There is no sense of "you were here first, please go ahead," or, "I see you have been waiting, it is sensical that you order your food before I do."
At first I was annoyed, but then I realized if they wanted to push and shove, at about a head taller than everyone else in the crowd, the pushing game is one I would most definitely win.  Elbows up, suckers. 
Spitting Everywhere
The spitting. Oooh the spitting! It happens anytime, anywhere. Busses are even equipped with buckets for people to spit into.
The peace and silence of the most tranquil evenings have been ruined by the sound of someone hocking up a loogie.
False Advertising
From the chocolate-less "choco" cereal bar to the countless bottles of "soda" water that were without bubbles, I was disappointed by the packaging more than once in China.  My friend in Chengdu watched and laughed hysterically as four different times I said, "This! This will be the one! It says soda water!" (it even said it in Chinese, mind you) only to open the bottle, take a sip, and hang my head in defeat at the flat, sweet drink.
Talking about the Waiguoren
Waiguoren literally translates to "person from an outside country," and happens to be what every foreigner in China gets labeled. Where I'm from, it's incredibly rude to call someone a foreigner, but I am not from a mostly homogeneous society where it's very clear from outside appearances who is and is not a citizen.  Therefore, I try not to mind the label.
What I do mind is when people talk about me thinking I can't understand.  A few times in Kunming, I was silently sitting on the bus, minding my own business, when a local boarded, pointed right at me and laughed, "ting bu dong!" (which means "can't understand").  At first I'd reply that, oh yes, I could understand.  It wasn't as gratifying as I wanted it to be, so I simply gave up when I didn't have the energy to reply.
I'm sure I get talked about all the time in other countries I visit as well.  It's just that elsewhere, I don't speak any of the local language and I can't understand.
Table Manners
The slurping, chewing with the mouth open, and worst of all, speaking with one's mouth full, are all completely acceptable in China. It drives me bat sh*t crazy! I recall someone asking me a question right after I had shoveled food in my mouth and watching his bewildered expression when I held up a finger to signify, "one minute, my mouth is full," before replying.
This is one of those areas where there's a big cultural difference that I just couldn't get used to, though I'm sure there were numerous things I was doing that they found rude or strange that are completely normal to me as well.
No Water
Sometimes in the towns along Tibet, there was simply no running water.  I was in these places to trek, so that meant I was sweating every day.
By day two without showering I was pretty upset, feeling dirty and entirely glad there was nobody around who I was trying to impress. By the third day I stopped caring, and by the fourth day I didn't even miss showering anymore. I was used to being dirty. Who needs a shower anyways?
Amateurs that's who.
Downright Scary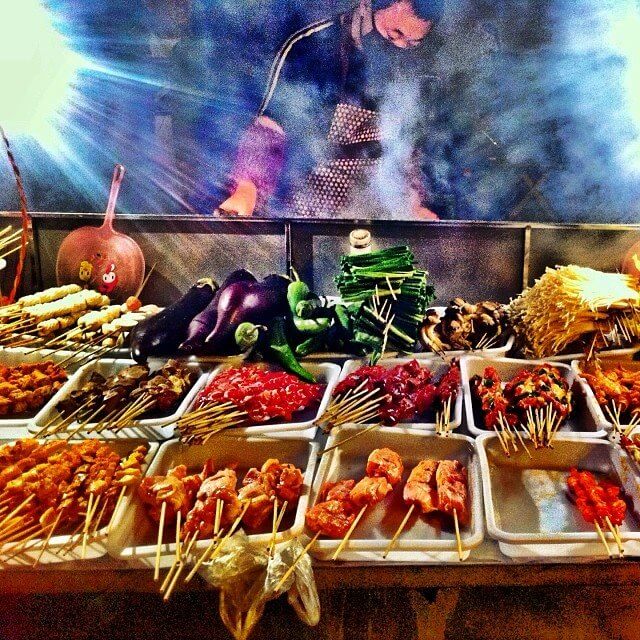 Gutter Oil
Gutter oil is essentially waste oil collected from sewer drains, grease traps, and slaughterhouse waste and is repackaged and sold for about 2/3 of the price of new cooking oil.  In fact, it is estimated that one out of every ten restaurants in China uses gutter oil.
It doesn't take a genius to figure out that this stuff is toxic.  It has even been linked to stomach and liver cancer when consumed over long periods of time.  When eating in China I ask to see the oil if it's not already on display. The fresh stuff will look like what oil should while the dirty stuff will look grey and disgusting
Extreme Waste (packaging and food)
There's a lot of waste, especially surrounding food.  The amount of good food that goes uneaten during meal times is enough to feed an extra person or two.  It makes me feel very guilty when I'm the guest at a meal and am in no position to criticize the generosity, but am horrified by being party to so much waste. The US might be famous for portion sizes, but it has nothing on China.  Doggie bags are also unheard of.
Additionally, there is far too much packaging. For example, a roll of mentos has three layers: a plastic outside, another layer of plastic inside, and a layer of foil. Oreos also have an extra tray in each roll to keep them solid. Most shareable snacks are wrapped in individual wrappers inside of the large bag.  It's too much.
Squatters
Most bathrooms are only equipped with squatting toilets, or a simple cut in the tile.  The partitions between stalls are sometimes knee-high, and there are no doors.  In short, there is no privacy. Don't even think about expecting toilet paper or a place to wash your hands.
It's not a big deal until you come to a town with no running water.  Imagine an overfilled squatter.  Yeah, pretty grizzly.
Extreme Pollution
The pollution is so bad in cities like Beijing that it sometimes bars planes from being able to land.  That's pretty intense!
During the three weeks I spent in Chengdu I saw the blue sky twice and rarely saw the sun.  It's truly unfortunate because the city is a great place and one I could otherwise see myself spending more time in.
The culprit is all of the mass expansion.  In any given place in Yunnan and Sichuan provinces where I traveled, there was constant construction everywhere.  What's strange is half of the buildings I saw didn't seem to be in use.
Taking Children Outside to Defecate
Is that dog crap you're about to step in?  No, sir, that is human child feces, which somehow makes it even worse.
I still can't understand why I saw parents bringing their children outside to poop on the sidewalk.
Why? You have a toilet in your house! 
This waiguoren still felt honored to experience a culture I've learned about and wanted to see with my own eyes for years.  The good absolutely outweighs the annoying and scary, and I will most definitely be returning, squatting toilets, table manners, and all!
Have you been to China or other countries where you have trouble understanding the culture?
—