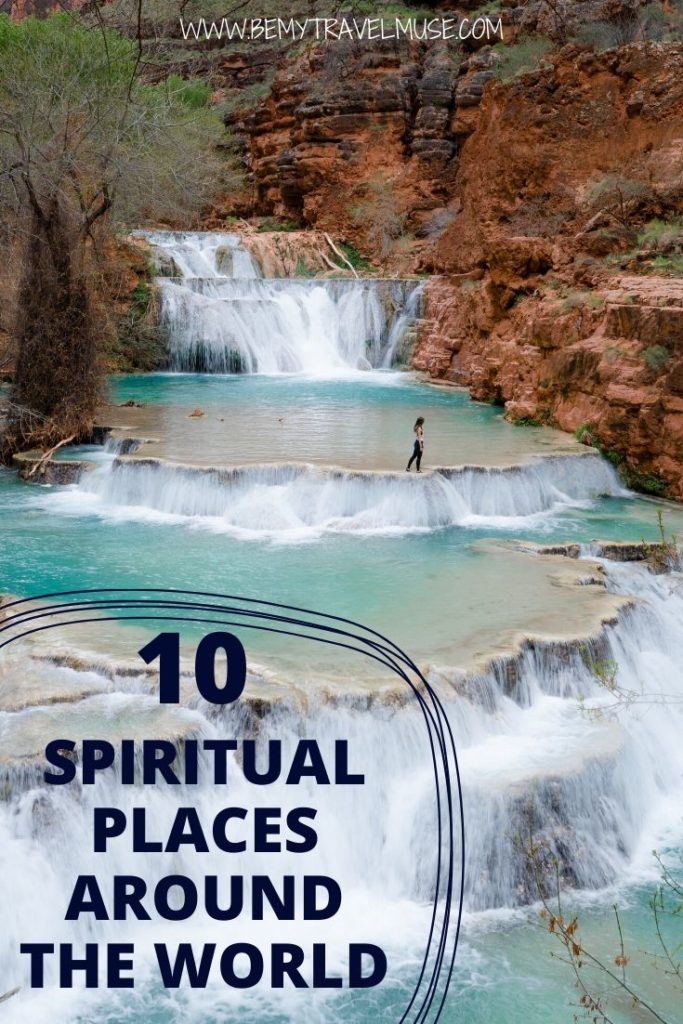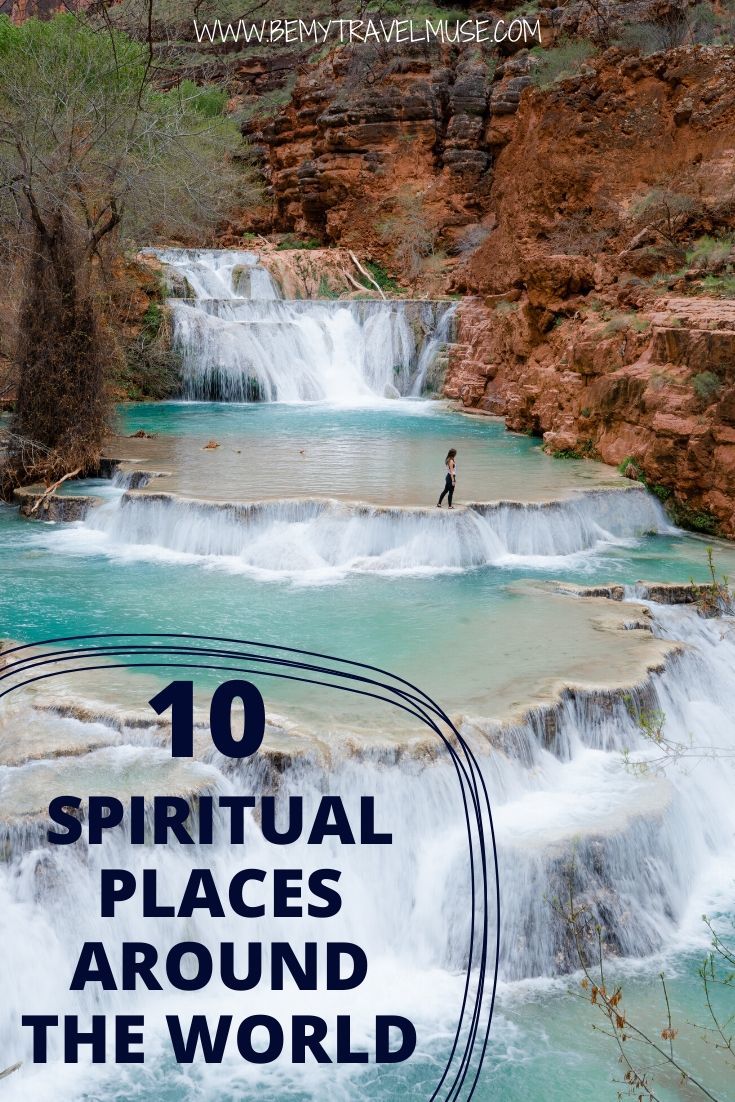 Places around the world that are regarded as sacred are nothing new. From the formation of Stonehenge to the power and sanctity of the Hawaiian Islands, energy vortexes of Sedona, and chakra centers around the world, there's no doubt there are some places where more people feel a deep connection to the Earth and Universe.
When I first started traveling, I didn't know what to make of such places. I'd call them 'hippie towns', knowing that they tended to call in more spiritual travelers, and knowing that there was something about them that I really liked. Things felt more relaxed, more connected, and I felt like I was with my people.
Do you like traveling to such places as well? I think for many of us, spiritual places around the world are the perfect spots to unwind and come back to ourselves. These are 10 of my favorites:
10. Ubud, Bali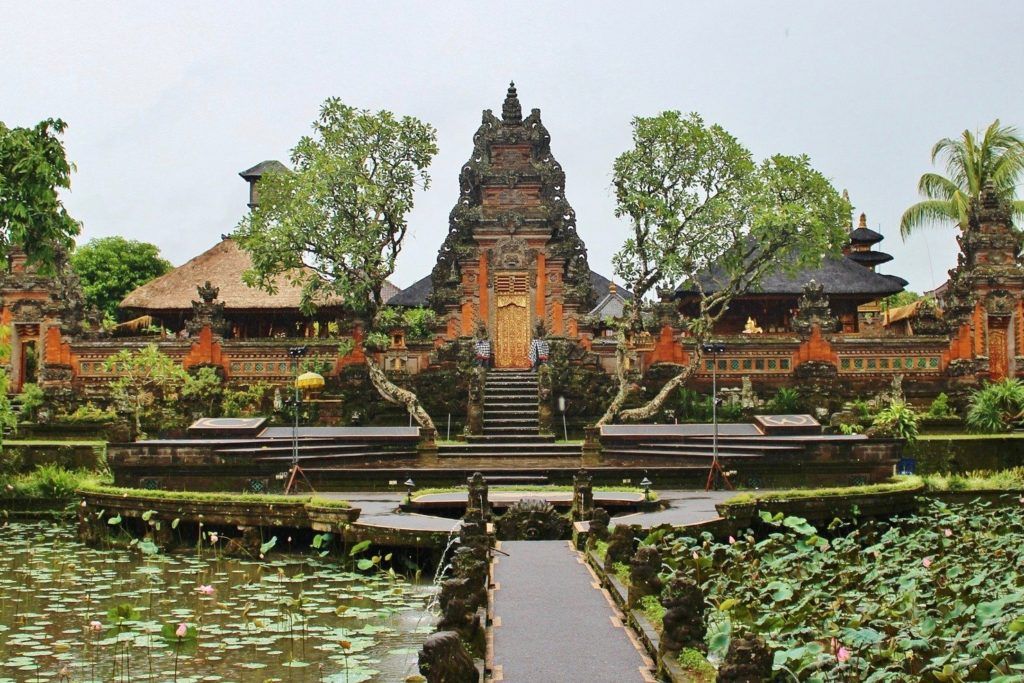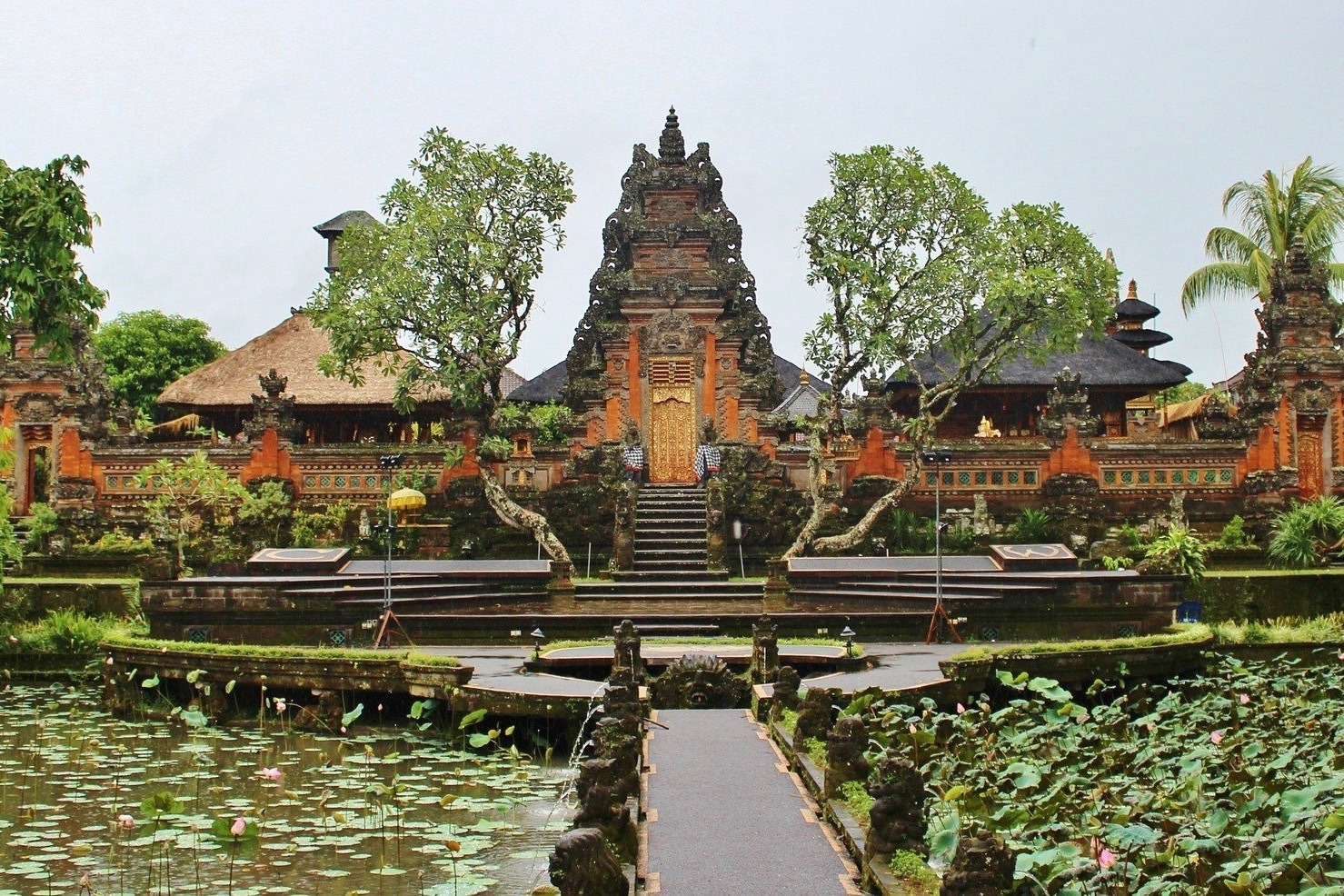 If you've heard of the town of Ubud before, it's likely because of Eat, Pray, Love, the famous book and movie whose protagonist travels to Bali and spends time in Ubud. There, she learns a great deal from a spiritual healer named Ketut, an experience which helps to completely transform her life.
Today, Ubud still retains that same sense of spirituality. The town has a little bit of it all: yoga galore, Balinese temples scattered throughout the serene rice paddies, vegan food, lush landscapes, and more. There is a reason why so many expats and digital nomads make Ubud their home base! One spot worth visiting is Goa Gajah, or "The Elephant Cave," a carved cave and temple. Others include Gunung Kawi Sebatu, a very beautiful and less visited water temple (can get it to yourself!) and the Ubud Water Palace pictured above. Also consider paying a visit to the sacred water of Tirta Empul (translates to "Holy Water Spring", often called "the Holy Water Temple").
Meanwhile, Ubud offers too many yoga retreats to count, with at least one that fits every niche. The island also hosts an annual BaliSpirit Festival each spring. The festival centers around yoga, meditation, dance, breathwork, sound healing, music, and personal growth.
A visitor to Ubud could easily spend an entire trip simply enjoying the raw vegan cuisine there. In fact, a large part of Balinese cuisine is made up of vegan foods. In perfect Balinese fashion, the traditional way of preparing food involves a prayer and a blessing over the meal, so even eating can be a spiritual experience in Ubud.
The biggest downside to Ubud, and Bali in general, is the overtourism. Word has gotten out about Bali and now traffic jams are common. It's not my favorite spiritual spot for this reason.
9. Srithanu, Thailand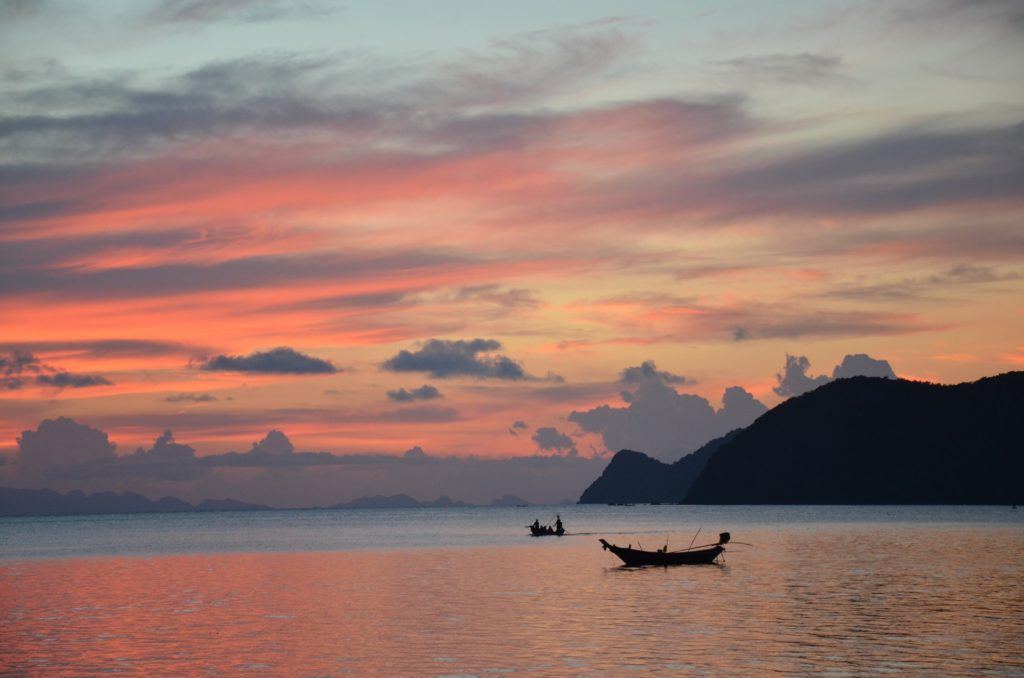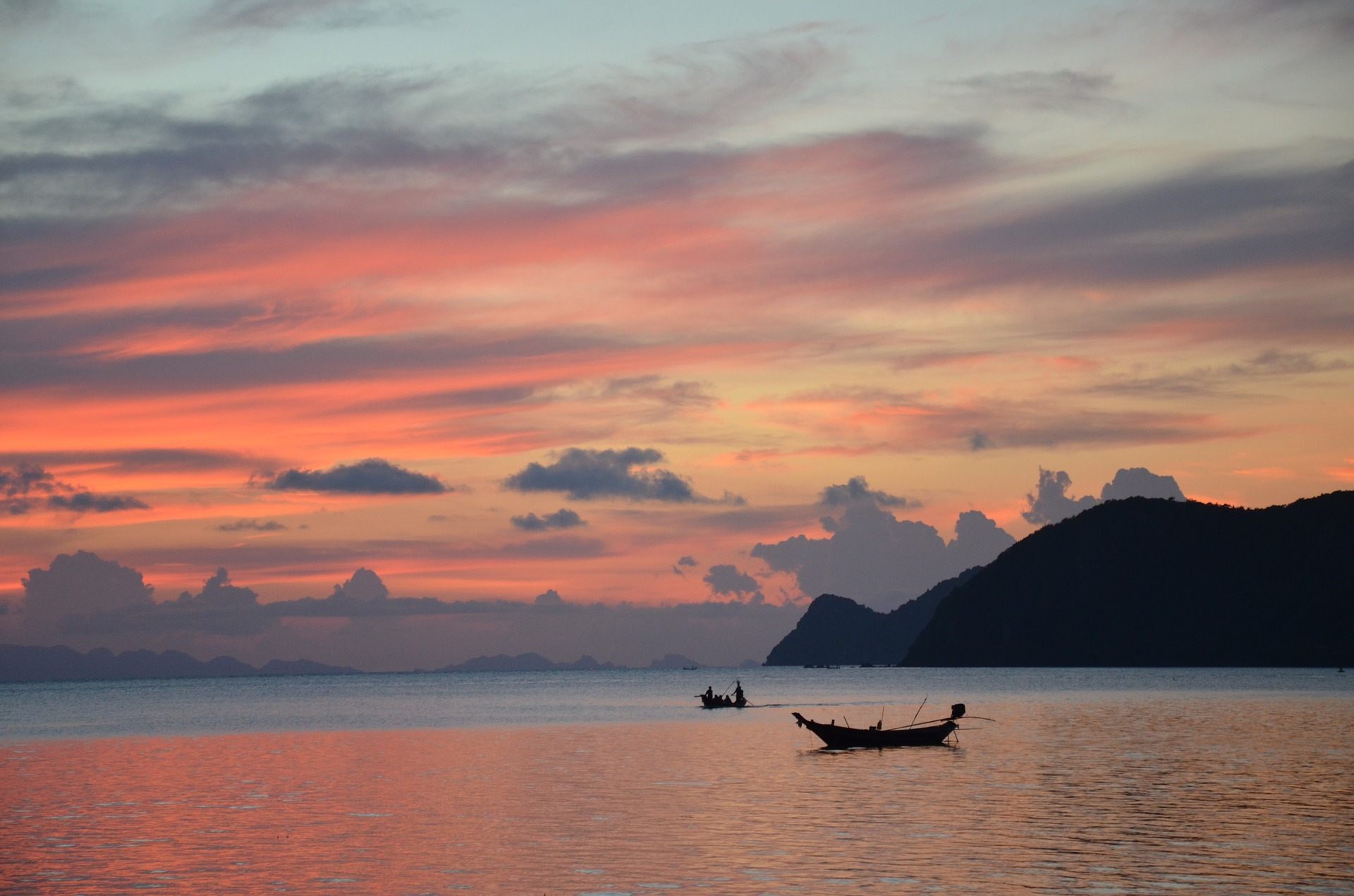 Srithanu, Thailand is a small village and fishing port on the west side of Koh Phangan Island, off of the southeast coast of the mainland. The island is famous for its monthly "Full Moon Parties," which draw large crowds of foreign visitors to its party scene. However, the area also has a spiritual side: legend has it that Koh Phangan sits atop a mound of quartz crystals which give the island its unique spiritual and healing properties. The origins of this legend are unknown, but the story is embraced by a local community which tends to care deeply about health and transformation.
Srithanu is often described as being "the spiritual hub of the island" and having a "New Age mentality," as it is very spiritually focused and health-conscious. The village is full of yoga schools and teachers, vegan and vegetarian foods, and holistic practitioners. You'll also find a beautiful stretch of sandy beach. In the evenings, hang out at one of Srithanu's calm cafes or restaurants to hear some live drumming or singing.
Countless yoga retreats take place in Srithanu and Koh Phangan in general. Some include meditation, others include spa treatments, and still others include outdoor activities like stand-up paddle boarding. There are so many to choose from that there is bound to be one for everyone.
8. Goa, India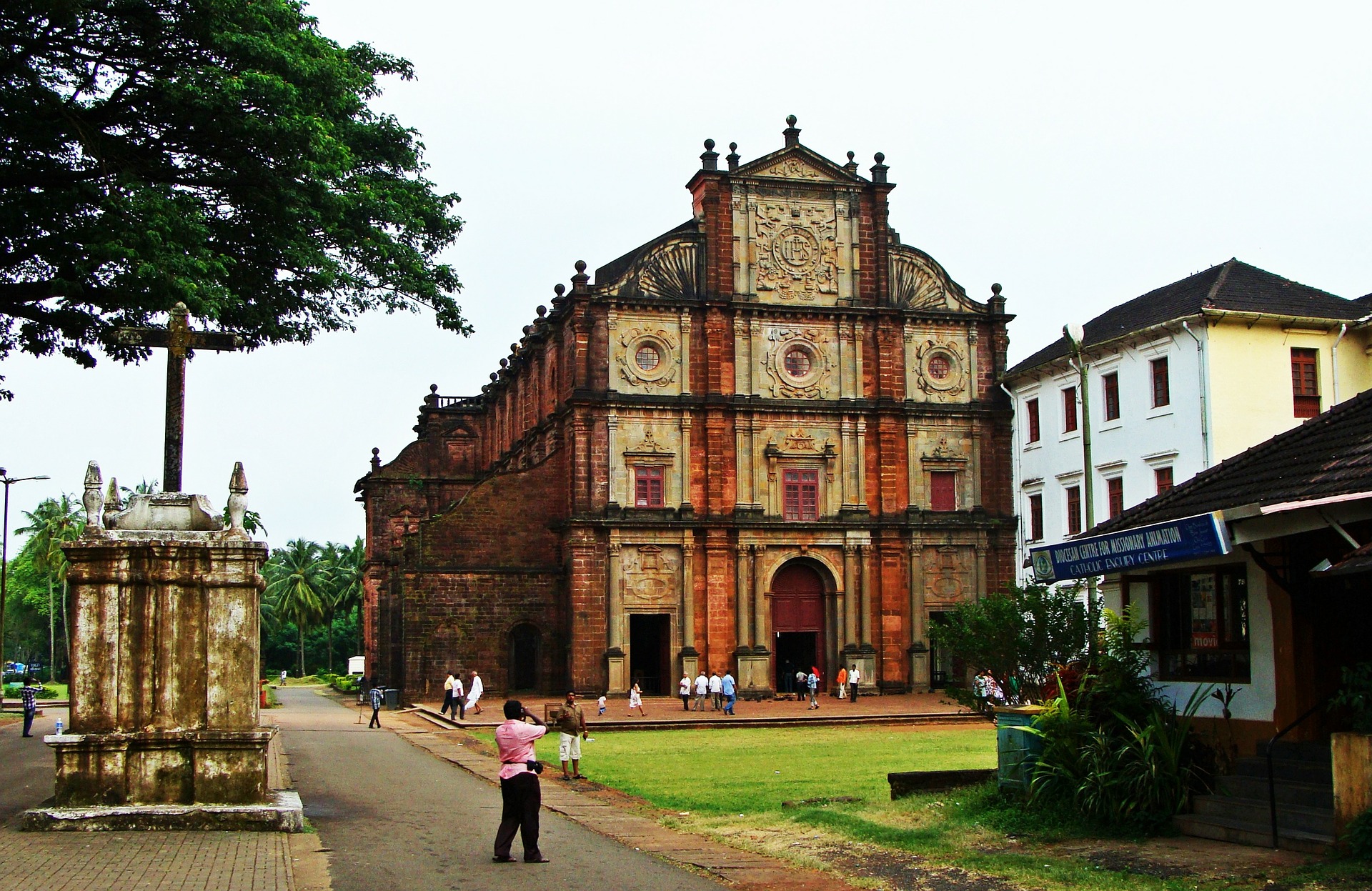 Goa, India's smallest state (in area), lies approximately 300 miles south of Mumbai on the country's western coast. The state displays a distinct blend of styles, as it was a Portuguese colony for 450 years; today, both Catholic cathedrals and Hindu temples are scattered throughout the city. Frequent religious festivals and ceremonies from a number of faiths make for a spiritual atmosphere.
Pay a visit to the baroque Basilica of Bom Jesus pictured above, as well as the old Mahadeva Temple, the red and orange Maruti Temple, and riverside Shri Damodar Temple.
Yoga and meditation are enormously important in India. Yoga is a core practice of the Hindu faith, while meditation is equally valued because of its close ties to Buddhism. Goa is a popular location for yoga and meditation retreats, and with plenty to choose from, they vary in length, price, and style.
7. Tulum, Mexico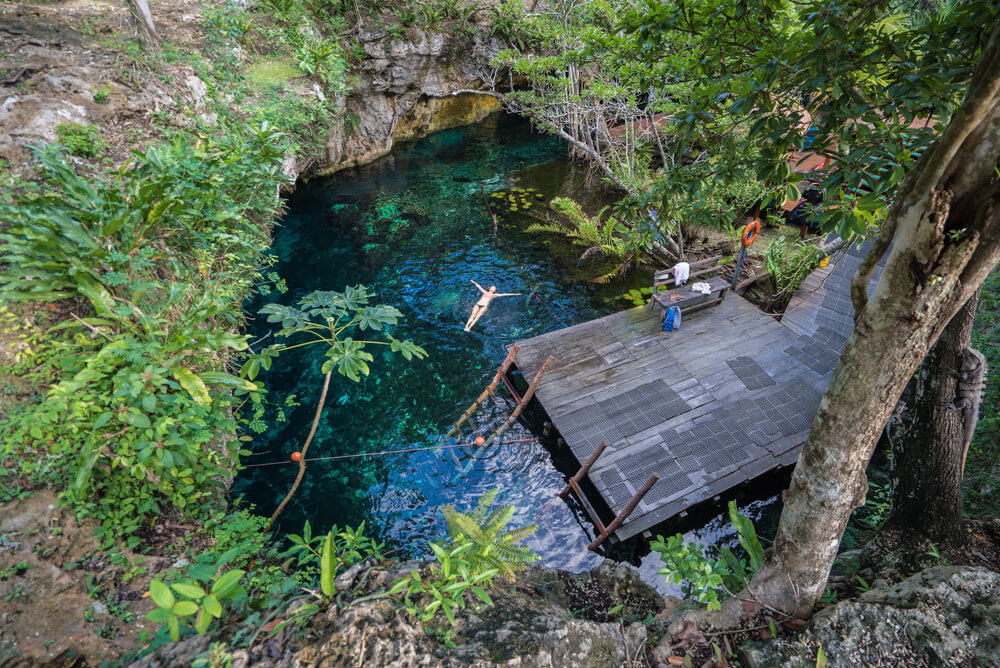 I've written previously about Tulum being the location of an energy vortex, which already hints at its spiritual nature. It is believed that the asteroid, which wiped out the dinosaurs, hit the Earth at the Yucatan peninsula, on which modern-day Tulum sits. It sits 80 miles south of Cancun, and ever since, the area has possessed a special kind of energy. During the early 1200s, the Mayan people chose Tulum as a location on which they would build temples and a sprawling city, and now the ruins of this city attract visitors from all over the world.
Mayan spirituality has left a lasting influence on the area, too. For one thing, the ruins of their temples signify the place where they once worshipped gods and goddesses. They also recognized cenotes, natural freshwater pools found throughout the region, as spiritual centers.
Today, Tulum has grown to become a major epicenter for spiritual visitors. Not only are there countless yoga and mediation studios scattered all over town, the resorts that have sprung up in recent years host yoga retreats of all different kinds. Local spas work with the natural energetic properties of the area to promote healing, and many offer the chance to participate in the ancient purification ritual of Temazcal, in which a steam bath connects participants to the earth and cleanses the mind, body, and spirit. Read more about Tulum here.
6.Ibiza, Spain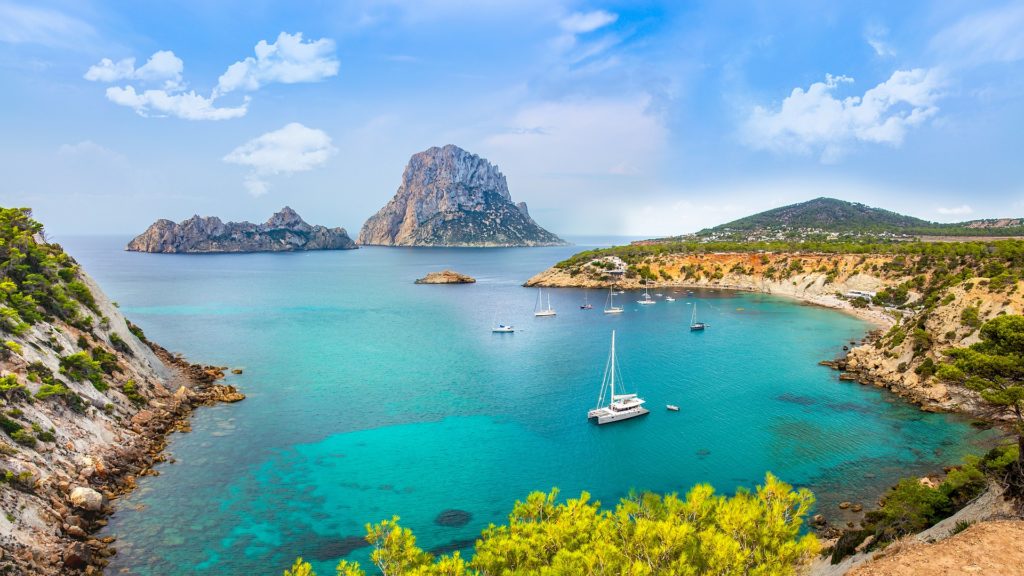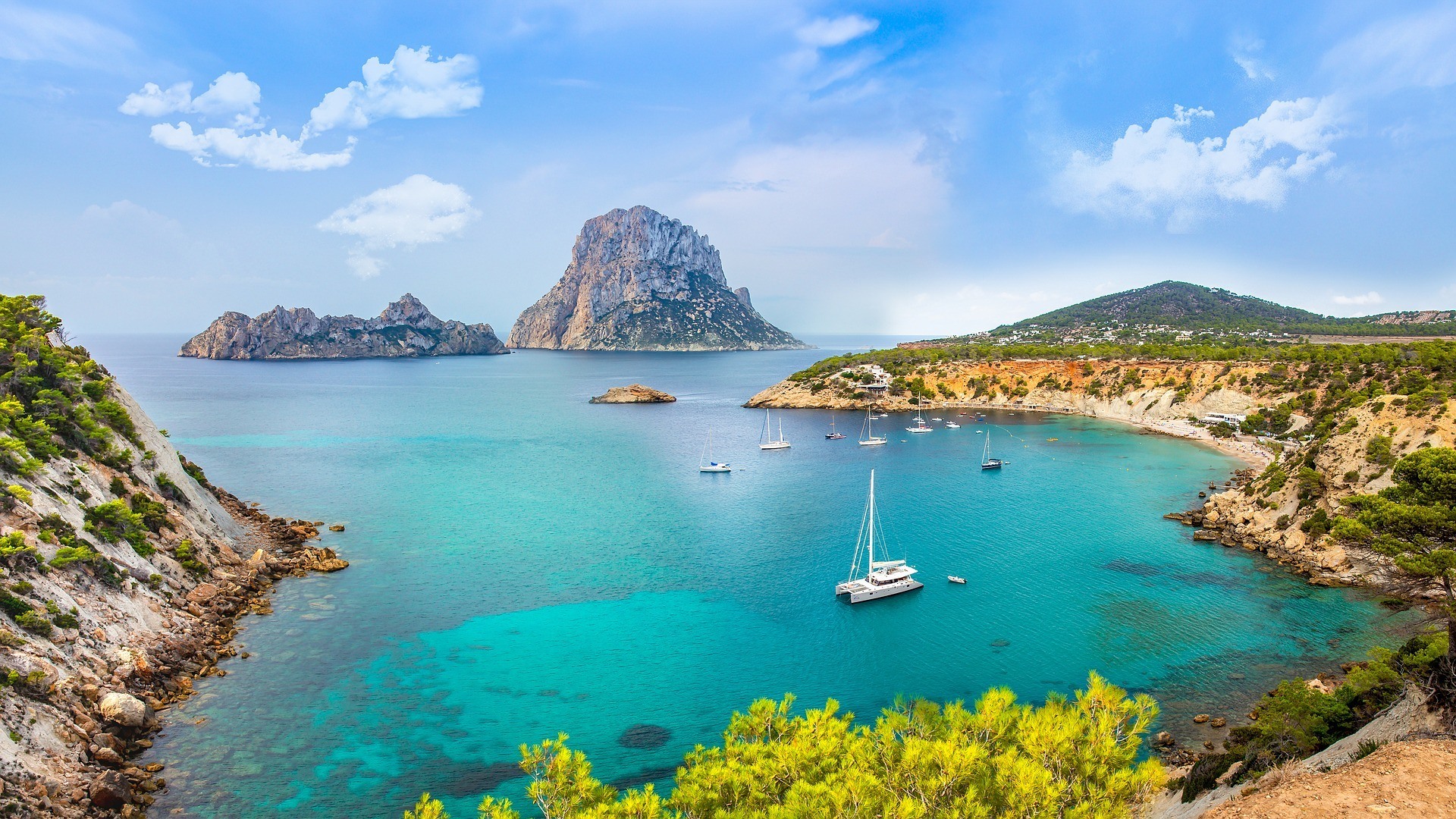 Another energy vortex location, Ibiza is home to Es Vedrà, a massive limestone rock jutting out of the ocean just off the coast of the island. This isn't just any rock, though: legend has it that Es Vedrà is the tip of the sunken city of Atlantis.
There are many claims that this rock has a strong magnetic field, one which falls into the same category as the North Pole and the Bermuda Triangle. The limestone of Es Vedrà is the same as that found in the Mayan ruins in Tulum, as well as in other powerful energy spots like the Egyptian Pyramids and Stonehenge. This limestone is believed to hold the maximum possible concentration of energy. Many visitors to Ibiza have claimed that they felt a special kind of healing, inspiring, or meditative energy there.
The island itself is home to countless healers and yogis, and many different yoga retreats draw visitors from all over the world. The House of Colors, a healing center which sits up in the hills of Ibiza, perfectly embodies the spiritual sense of the island as it aims to help visitors seek balance in their lives and connection with the world around them.
5. Sedona, Arizona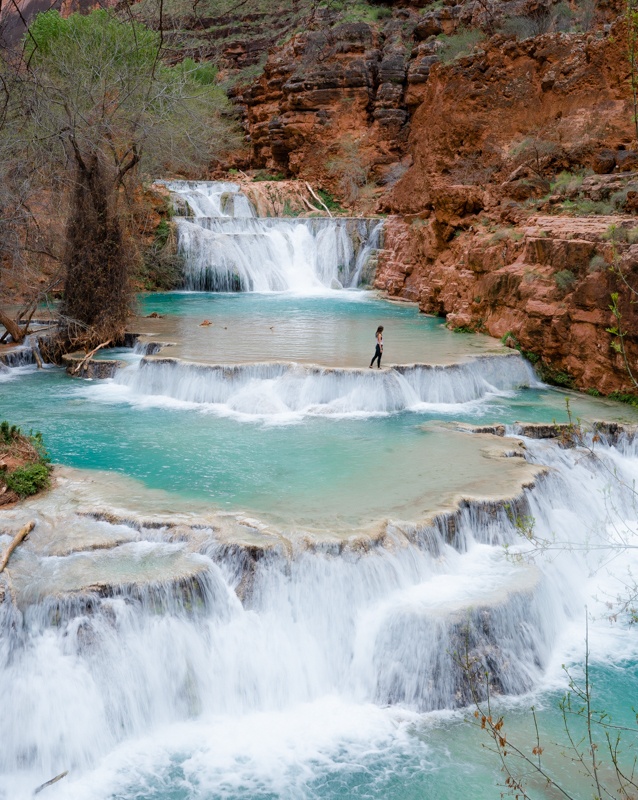 The Guardian called this red-rock town in Arizona, "America's new-age capital," and residents coined "a cathedral without walls"; still others have called it a "spiritual mecca." So what is it about Sedona that is so special?
For one thing, Sedona is the location of not just one, but four energy vortices which are believed to be points of strong electromagnetic earth energy. One of these vortices is the Chapel of the Holy Cross, a huge church built in 1956 which was once called, "a spiritual fortress so charged with God that it spurs man's spirit God-ward." The vortices have proven Sedona to be conducive to prayer, meditation, mind-body healing, and other spiritual activities, making the town a popular destination for rejuvenating retreats.
Sedona is bursting with spas, wellness centers, healers, yoga instructors, and more. You'll find everything from hiking to healing massage to hypnotherapy, with a whole lot in between. The town even hosts an annual Sedona Yoga Festival, with more than 200 classes, workshops, and events in yoga, sound healing, sacred music, meditation, and healthy eating. Regardless of your style, you're bound to have a powerful spiritual experience in Sedona.
4. Hawaii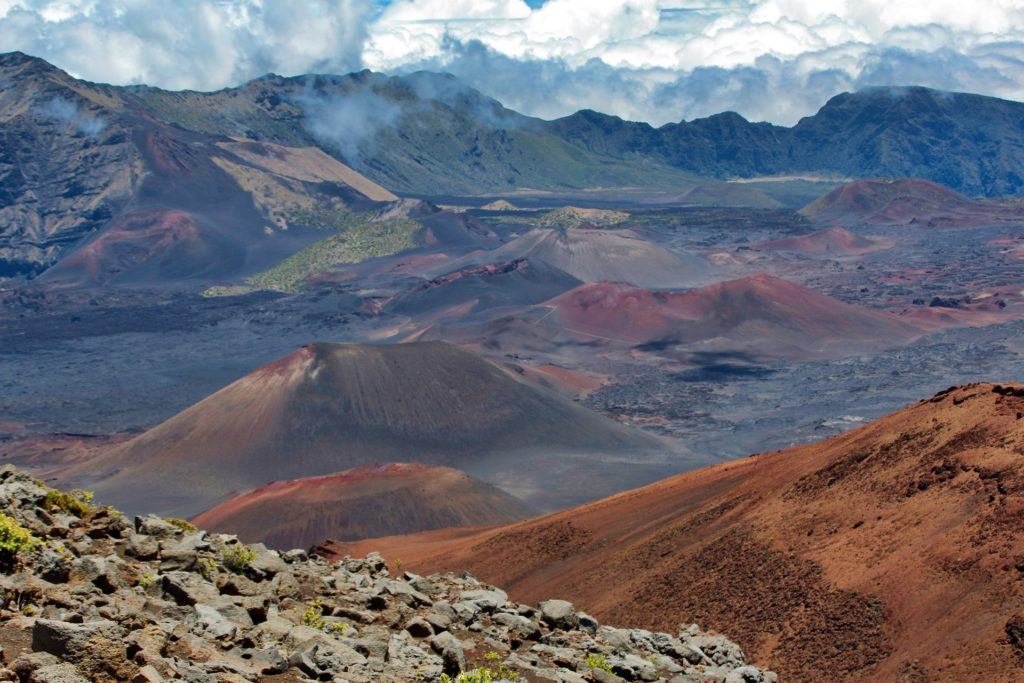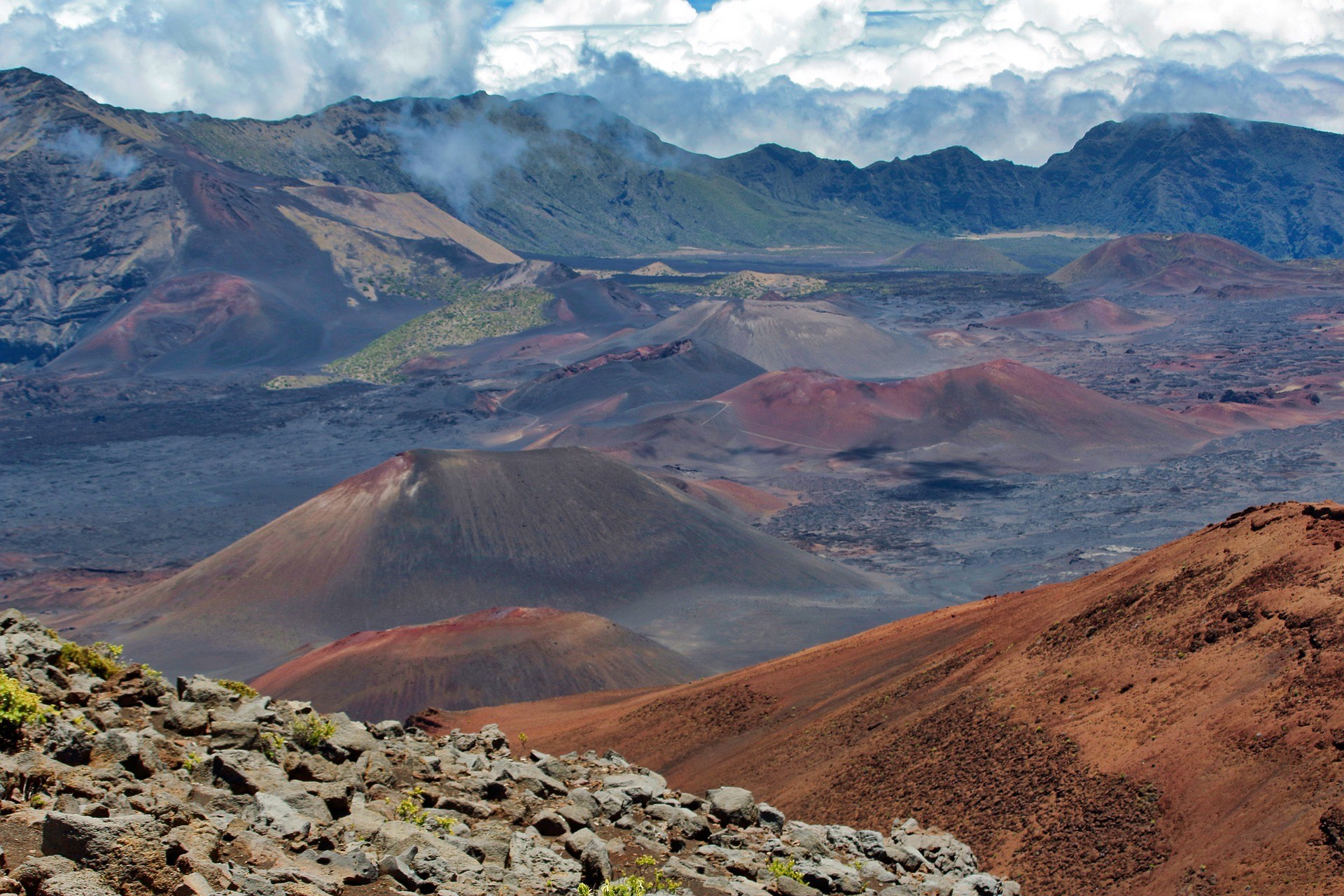 Anyone who has been to Hawaii would likely agree that the islands have a unique spiritual sense about them. Maybe it's the warm, friendly attitude among locals, a reverence for the land, or the general feeling of slowing down and reconnecting which pervades the islands; regardless, Hawaii's got something special.
A strong sense of Hawaiian spirituality throughout history has led to the existence of countless spiritual sites around the islands today, each with its own story. Nearly every island has at least one specific spot which is important to the spiritual essence of Hawaii. Some noteworthy ones to visit include southeastern Maui's Haleakalā Volcano, Molokai's Hālawa Valley, the seven sacred spots of Kauai's Wailua, and the Big Island's Mauna Kea (the highest point in all of Hawaii).
Today, a variety of yoga retreats can be found all over the islands. Surfing, too, plays a role in Hawaiian mindfulness and connection. Meanwhile, much of Hawaiian cuisine places an emphasis on fresh, natural foods like seafood and tropical fruits, so eating healthy on the islands in conjunction with your spiritual seeking is easy and enjoyable.
3. Angkor Wat, Cambodia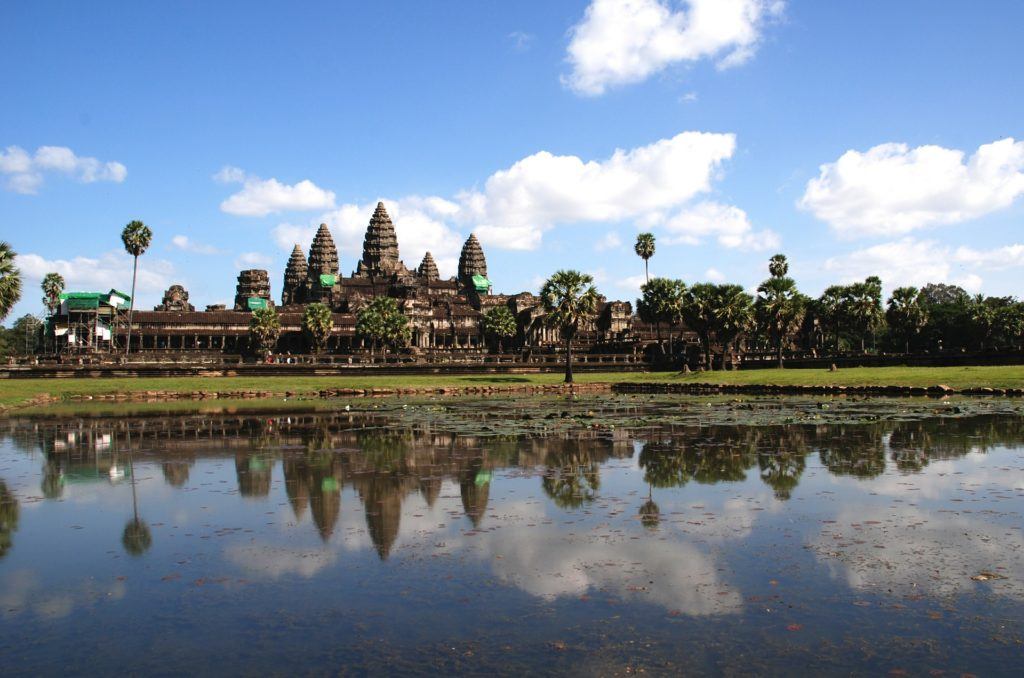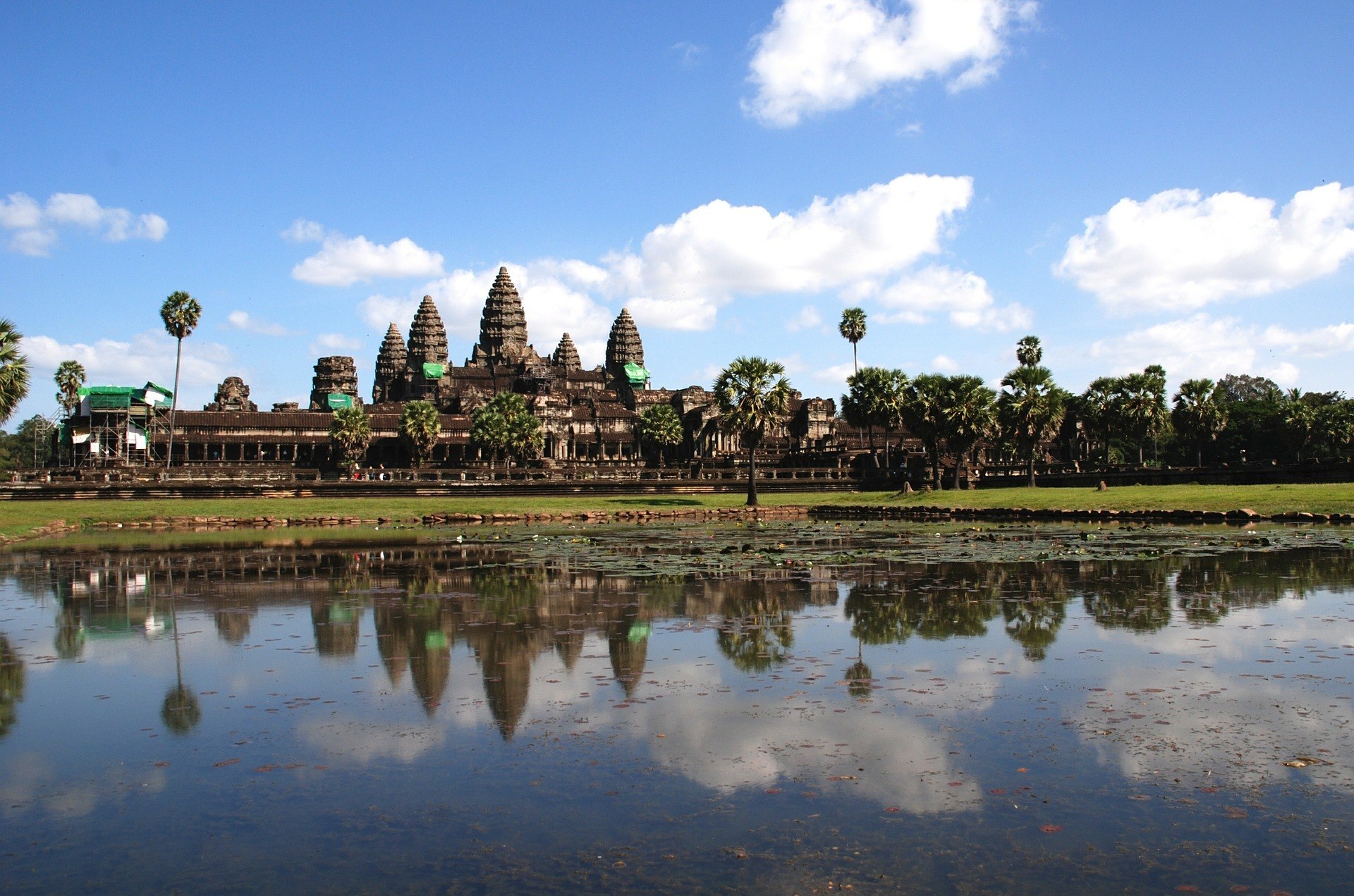 Angkor Wat is not only the largest religious monument anywhere on Earth, it's been nicknamed the "Seventh Wonder of the World." This Cambodian temple complex was built in the early 12th century for the Hindu god Vishnu and was designed artistically as a miniature replica of the universe. Today, the temple is home to a number of Buddhist monks.
There are several other temples surrounding Angkor Wat, as well, including Angkor Them, Bayon Temple, Ta Prohm, and Preah Khan. All this just goes to show that spirituality plays a major role here! The area also hosts countless yoga and meditation retreats, ranging anywhere from three to seven days. Healthy food is also widely available in the nearby town of Siem Reap, where Khmer cuisine is based largely on fresh, healthy ingredients like vegetables, fish, and herbs.
A trip to Cambodia to see Angkor Wat and the surrounding temples, completing a yoga retreat, and enjoying some fresh, healthy food might be just what you need to have the perfect spiritual experience.
2. Mount Shasta, California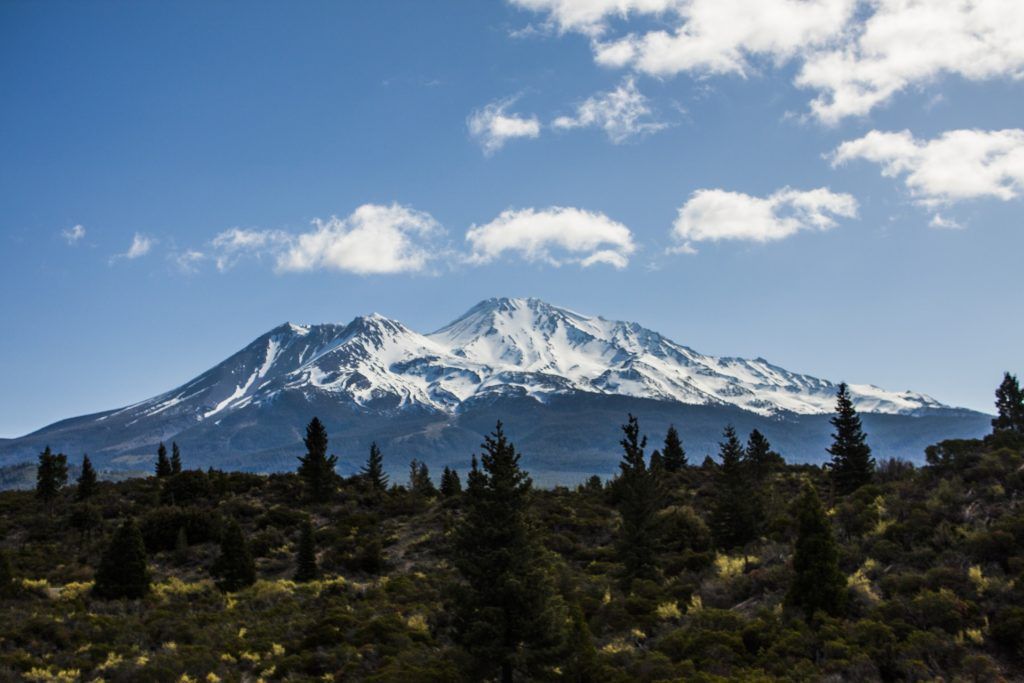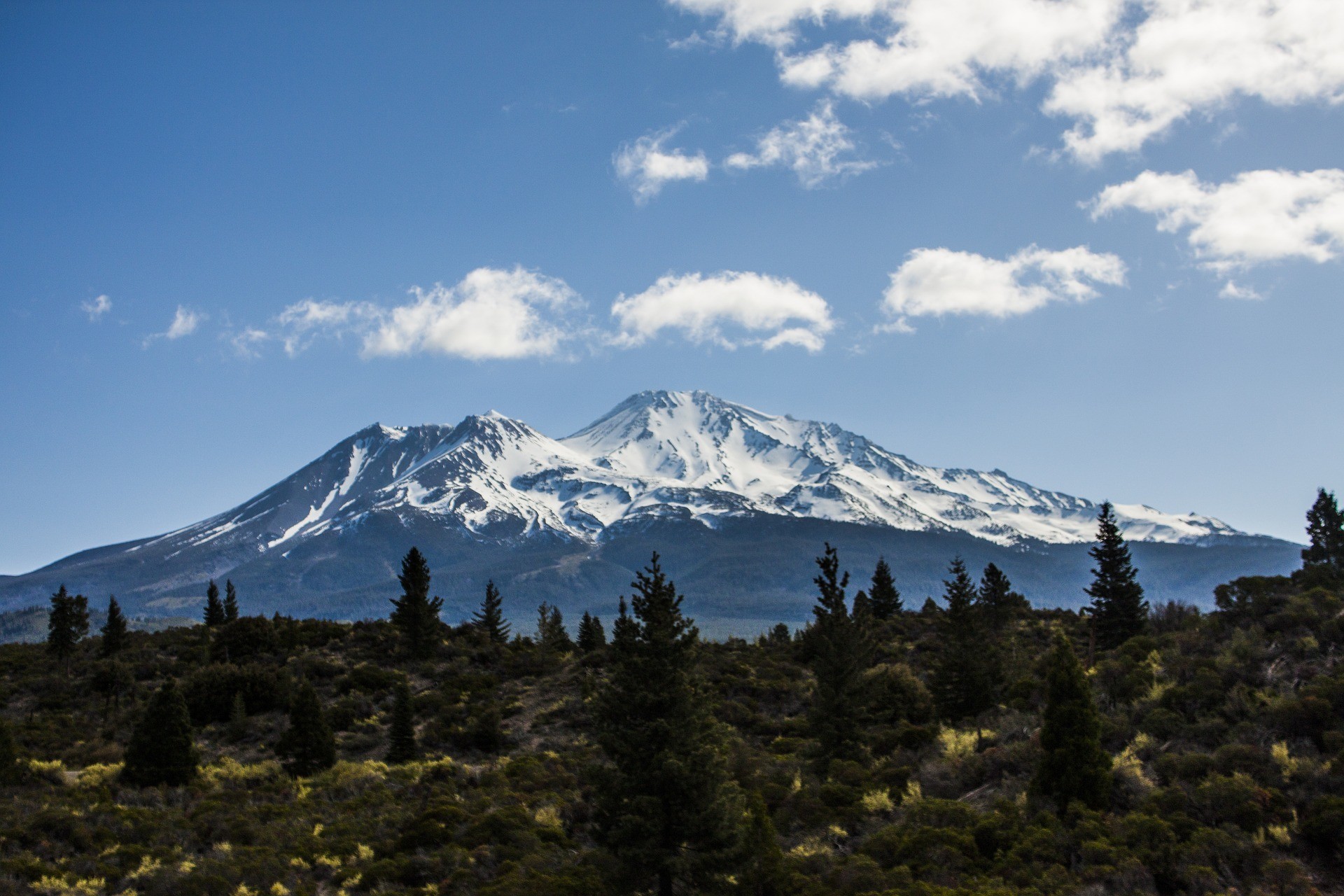 60 miles south of the Oregon-California border sits the massive Mount Shasta, a 14,000 foot-tall active volcano and the second highest peak in the Cascades Mountain Range. Shasta has an interesting backstory: several Native American tribes have historically believed that the volcano could be the center of the Universe or even the birthplace of the Creator.
Mount Shasta is also believed to be the root chakra of the Earth, and many look to its grounding, stable stature for a feeling of security. Many of Mount Shasta's visitors are people seeking spiritual growth, transcendence, or healing; in fact, around half of the mountain's visitors are those looking to experience the mountain's energetic properties, often coming from all over the world to do so.
In response to this new kind of tourism, New-Age-style shops have sprung up all around the town at the base of the mountain, nearby wellness centers offer natural healing methods, and countless spiritual retreats take place on the mountain throughout the year.
1. Adam's Peak, Sri Lanka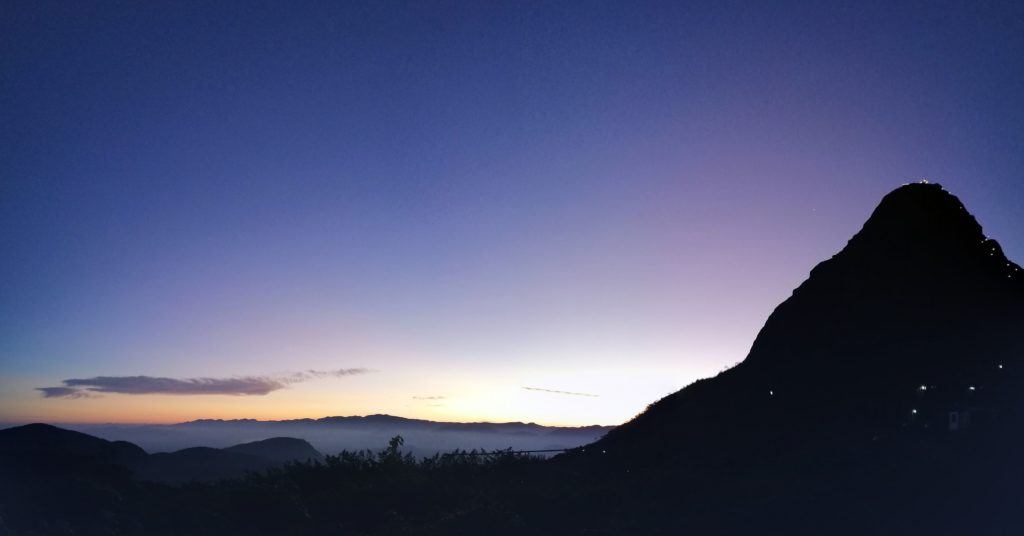 Standing at nearly 7,500 feet tall in the central highlands of Sri Lanka, Adam's Peak is the country's most famous mountain, and with good reason. A five-foot depression in the rock at the very top of the peak has deemed the mountain (which is also called Sri Pada, or "sacred footstep") a holy location to four religions: Buddhists believe that it is a footprint from Buddha; Hindus think the footprint belongs to Shiva; Christians and Muslims think it marks Adam's first step outside the Garden of Eden.
The trek up the mountain — which consists of more than 5,000 crumbling stone steps — is beloved by both tourists and Sri Lankans, many of whom are Buddhist and consider Adam's Peak a pilgrimage. From December to May each year, many complete the two-to four-hour climb in silence and reverence during the middle of the night so as to be at the top for sunrise. Once at the summit, groups busy themselves in prayer and meditation. It's also possible to hike during the off-season, but bring your own light as the trail will not be illuminated.
In nearby Sri Lankan areas, yoga and meditation retreats are common. Pair one with your trek up Adam's Peak for an especially connective experience in Sri Lanka. Whole foods, too, play an important role in Sri Lanka, as fruits, vegetables, rice, and coconut make up a large part of the country's cuisine. Take advantage of the healthy ingredients in Sri Lankan cooking to reconnect with the body and mind.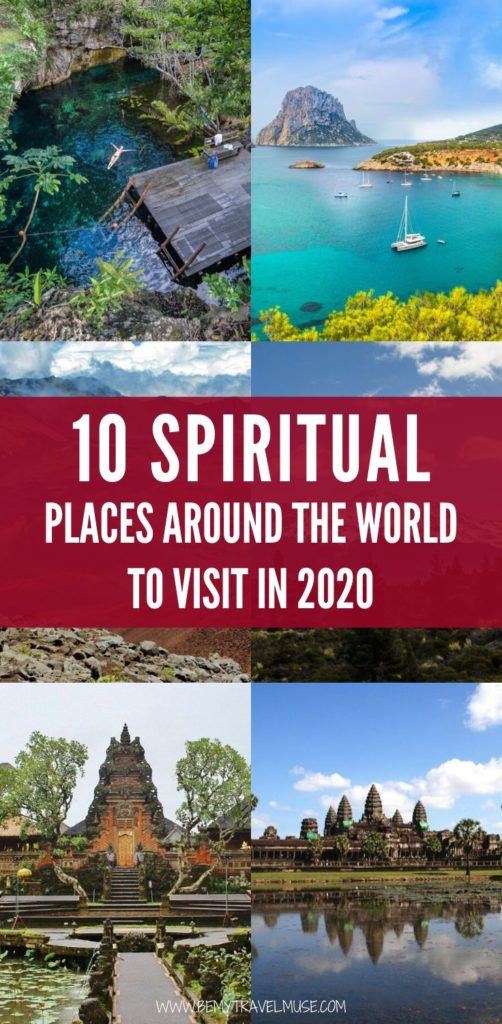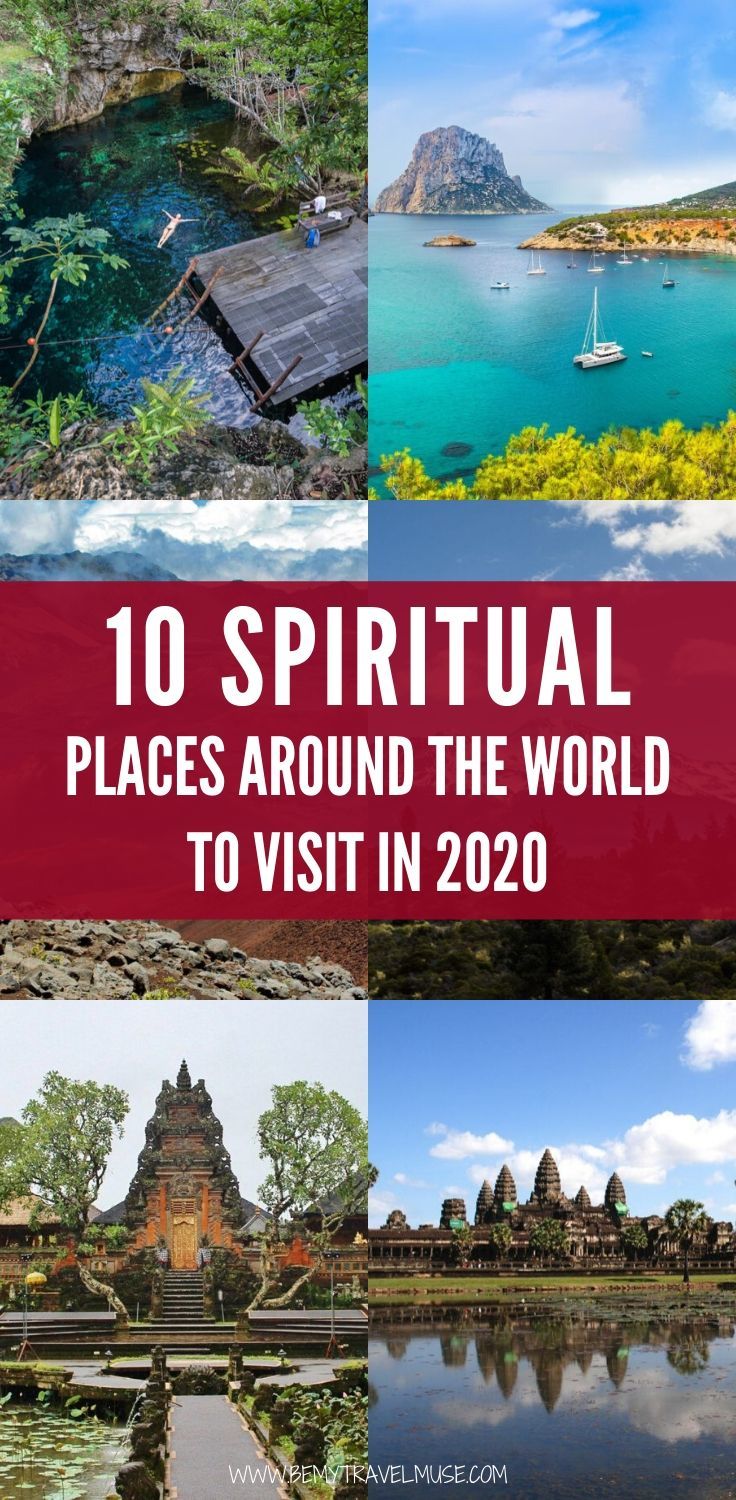 If you're looking for a getaway that will rejuvenate your mind and body, this list is a great place to start. Though this is far from a list of every spiritual spot on Earth, it includes many of my favorites and tried-and-true spots.