A few years ago, I interviewed an Australian girl who was at that time, traveling around the world with her family while getting her education from School of Life. At 13 years old, she exuded a maturity and confidence that blew me away.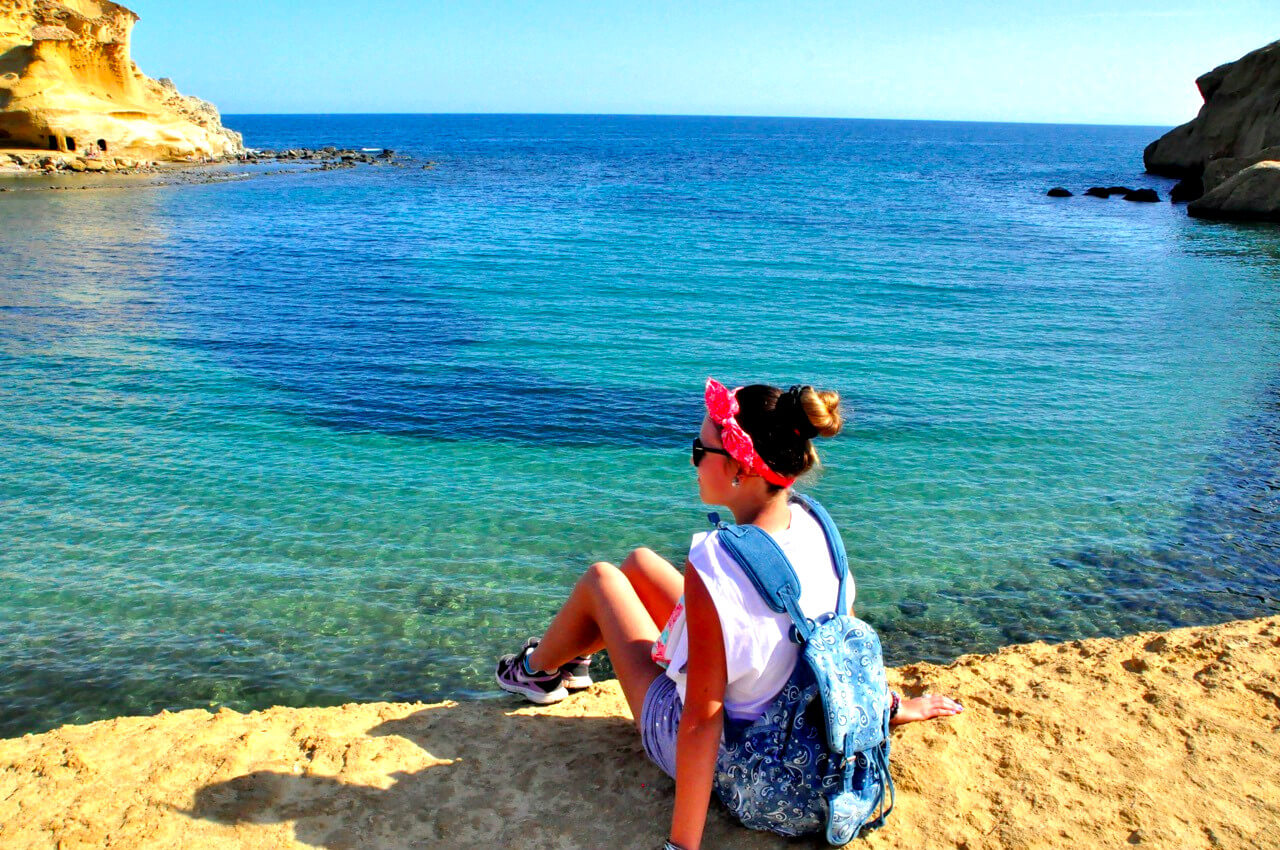 Since then I've featured many other female travelers from all walks of life, but I thought of her often and wondered how she was doing. Recently, I reached out to her and was once again completely blown away by her achievements, especially at such a young age. Now she's a published author who has traveled more than I have before even hitting age 17! Whether you've heard about her or not, Réka's story is worth a read:
Update us on everything that's been going on since we last spoke!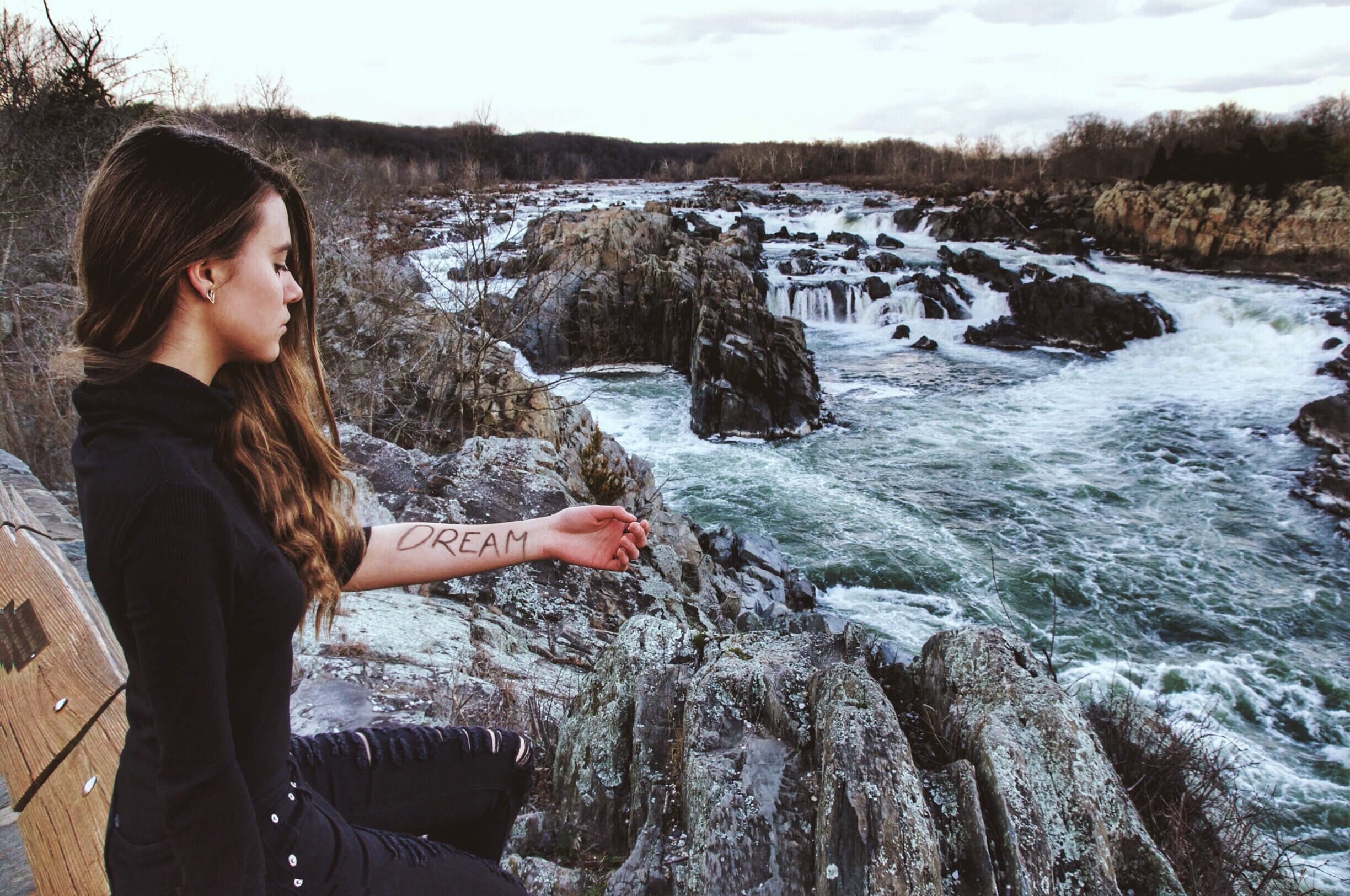 It was just a few weeks after my first guest post went live on Be My Travel Muse that along with my parents and twin brother, we embarked on walking the 500 Mile Camino de Santiago del Norte pilgrimage through Spain. It was along this 38 day adventure that saw us hike across some of the most breathtaking countryside in the world that I decided to return to and rework the draft of my novel Dawn of the Guardian (DOTG).
After completing the Camino we embarked on a European roadtrip through France, Italy, Monaco and Spain, and as the summer months began to draw to a close, we returned to our travel base on the Mediterranean coast where after three months of reworking DOTG's draft, on the cusp of the Northern Hemisphere's autumn, we packed up our bags and embarked on an odyssey of adventures through Russia, India and Malaysia, finally returning us to Australia (our home country) for the first time in 4 and a half years. And it would be here that we would finally get to publish Dawn of the Guardian.
4 months later, I was standing in a little independent book store in my home city of Melbourne, Australia, surrounded by friends and family and complete strangers, self-publishing Dawn of the Guardian. It was quite a surreal realisation, knowing that just 5 months after completing the Camino, I was bringing my dream of becoming a published author to life.
From there we returned to our travel base in Spain via an expedition to China and embarked on Dawn of the Guardian's International Book Tour, a nine-month journey that saw us travel over 50,000 kilometres to schools, libraries, bookstores and communities of learning all across the UK, USA, Canada and Mexico.
But it was while we were in New Jersey, on the cusp of beginning the East coast stretch of the North American leg of the tour that I was actually approached by Hungary's leading Publishing House and Bookstore Chain with an offer to translate, publish and distribute my book in Hungary.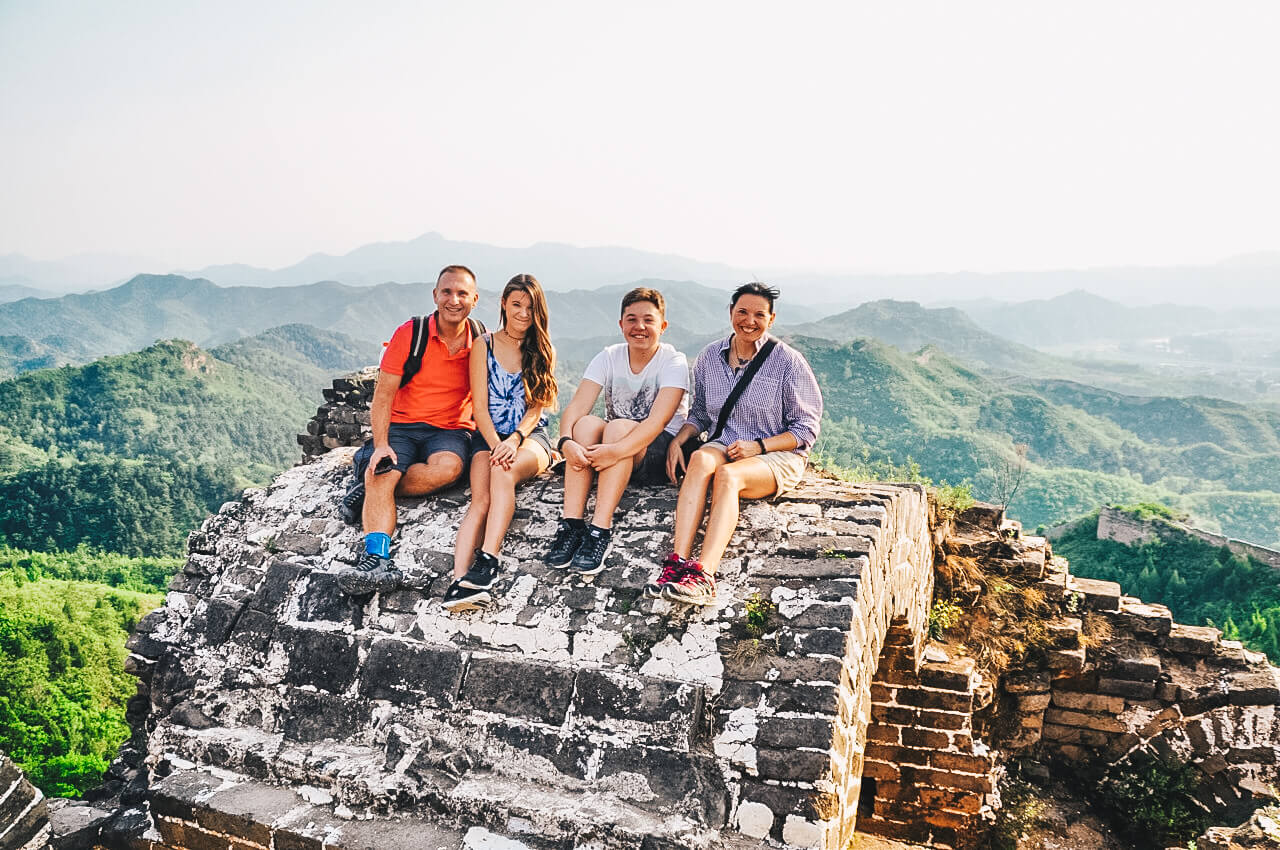 This brings me to where we have been for the last 4 months, in Budapest, where we now at the end of four months of promotional tours, media appearances and interviews throughout Hungary and Transylvania.
It was a journey getting there too, one of a pretty epic road trip through the breathtaking Highlands of Scotland (one of my favourite places in the world), England, France, Belgium, Luxembourg, Germany, the Czech Republic and Slovakia. But it's been really nice having a base for the last couple months here in Budapest as I've been writing Dawn of the Guardian's sequel and it's really helped having one place to be able to return to and call home (if even just temporarily).
Our upcoming travel plans sees us travel to Israel and then Jordan for the holiday and New Year time period before we embark on another road trip back across Europe from Hungary to Spain where we will be spending the months leading up to April, which is when my grandmother, for her 70th birthday, will be walking the 940 kilometre Camino de Frances. We will be joining her!
Wow, you wrote a book! Tell us about it, your inspiration, and how you managed to write it while being a student and traveling.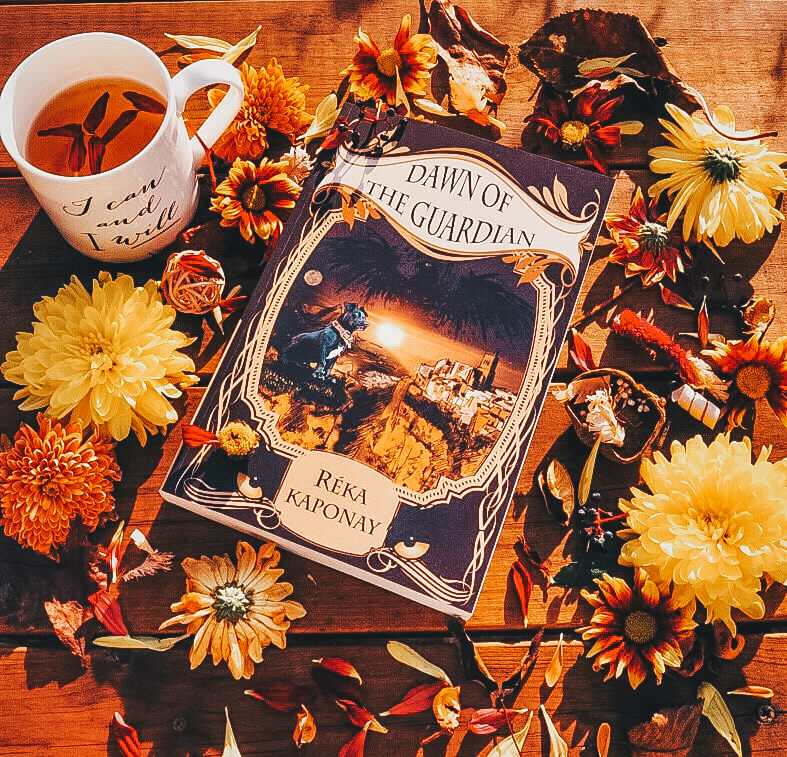 Dawn of the Guardian is a fantasy adventure fiction novel inspired by our own travels through the heart of Andalusia where I came face to face with my main character in the town of Arcos de la Frontera. Now it's worth mentioning that my main character is actually a two and half year old Patterdale Terrier dog called Fūko whom I met one adventurous eve when he came into the house with muddy paws and all the mystique of a dog leading a double life. Fūko is chosen to be the Guardian, an ancient and revered role in the universe and he is thrust into the thick of an adventure that spans the vastness of time, the darkness of space and the dimensions of reality.
While this story is great for kids ages 10 and up, I believe this tale has a little bit for everyone, particularly adults who love a good story. Also inspired by our experiences in the sacred red centre of Australia, the culture of the Aboriginal People as well as the esoterica and mysticism of my experiences in Spain, Dawn of the Guardian tackles an assortment of different issues including not being afraid of failure, the dualism of good and evil and ultimately the power of forgiveness.
I always loved fantasy adventure stories and sitting on a bus, speeding past the Rock of Gibraltar, reflecting on my experiences over the past couple of days in Spain it was as if everything suddenly clicked.
As for how I was able to write this book as a student and while traveling I'll start by saying that while it's not impossible, it can be a bit tough writing on the road and so I took advantage of the fact that we were to be renting a temporary travel base in Budapest for a year and over the course of 9 months of being in one location I was able to complete the first draft of the book just a few weeks before my 13th birthday, June 2014.
I'll also say that not being confined to a traditional school setting gave me the freedom to be able to pursue my passion without the added stress of having to spend all my extra time on things like homework. Being world-schooled I was able to give all my attention and effort over to my dreams and delve much deeper into the process of bringing a book to life from scratch especially when it came time to publish the book.
After writing to over 50 agents and publishers and being met with "Oh you wrote a book." "Aw you're twelve." "How cute!" it got quite discouraging. But it was soon after that I received some much needed feedback from a prominent UK publishing imprint that restored the confidence in myself to know that this story was worthy of being read and worthy of being published.
We even received an offer from them to publish the book, but due to the fact that we would have to do all the marketing, we decided that we were going to go full steam ahead with self-publishing. Together with my family we became publishers. We created our own imprint. We sourced our own editors, typesetters, illustrators, designers and printers. I learnt what it takes to be a publisher and everything that goes into taking a manuscript and turning it into a hard bound copy ready to read. And I can honestly say that after everything on the long road to publication, I can never look at a book the same way again.
How do you think your life is different from a typical teen back at home?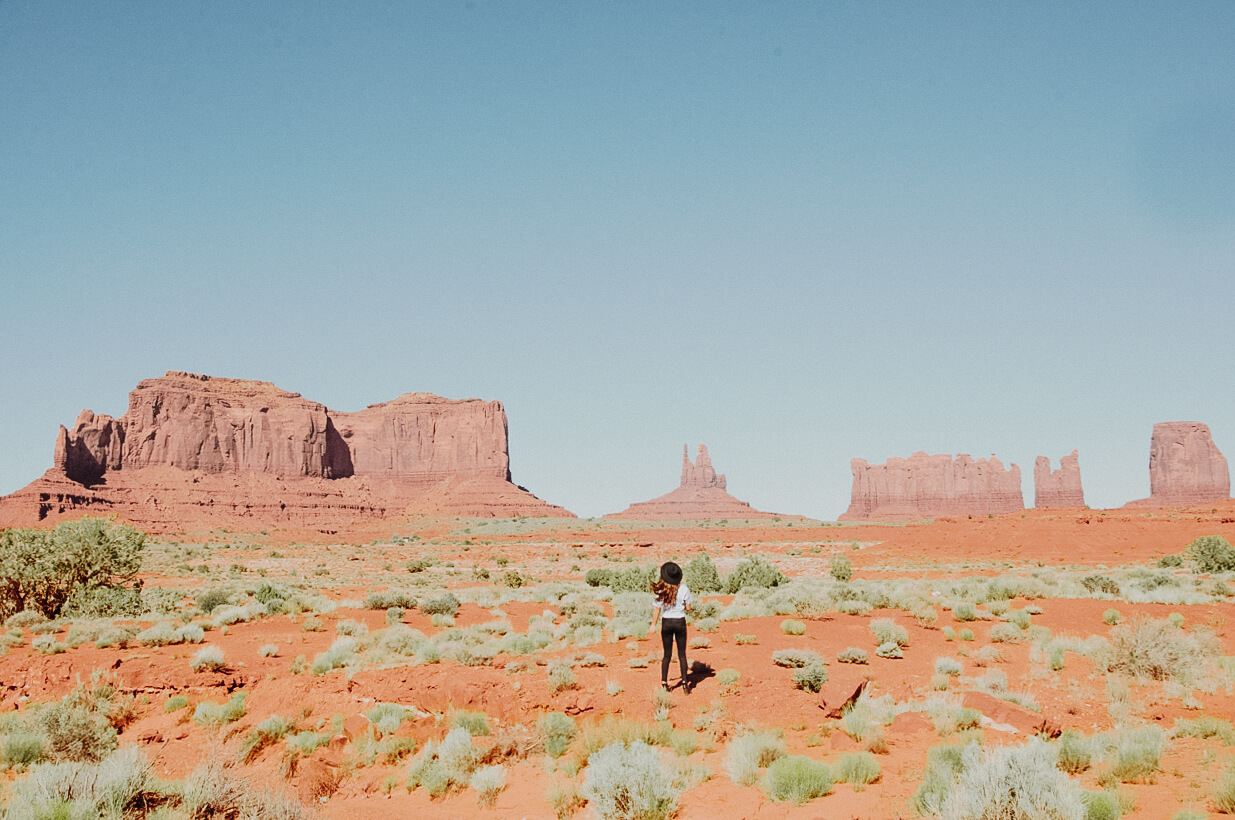 Last week, I was privileged to be invited to one of my Hungarian friend's "Szallag-Avató", which, translated, was a wonderfully elaborate Prom, where the students all learned a series of dances that varied from ball-room, hip-hop to interpretive dance and they all performed these dances for everyone. It was an experience-and-a-half and traveling doesn't always necessarily afford us the opportunity to participate in something like this.
However, I feel there are some real advantages to the opportunities of learning by living life through experiences, ones that have played out over six continents, many cultures and the almost countless wonderful and inspirational stories of the many beautiful people we have met. I can deeply respect and appreciate that our kind of life is not for everyone, but I also feel a strong gratitude for the choices my parents had the courage to make, as this underscores some of the key differences between us and perhaps a lot of teens back home.
My classroom is that in-the-moment inspiration that beckons me to dig deeper to understand a concept, or learn a lesson that is essentially and inherently linked to what interests me and what fuels my passion. It is inspired by the location, people and experiences that we are immersed in at that very moment. It doesn't require a test at the end, but it absolutely compels you to give it your fullest attention, because it is relevant, exciting and has meaning.
Perhaps this is the biggest difference: I am empowered to make essential choices about my life that affect me directly, based on what truly inspires me.
Also, I love the fact that we are traveling together as a family. Most teenagers my age cannot wait to get away from their parents. I love the opportunities we have to be together and learn from each other. While traveling, we get so many opportunities to meet and connect with many other teens around the world. This is great as we get to see life from their perspective.
It may be that many teens living at home don't get the opportunity to see these things upfront, perhaps their parents shelter them from these situations. I can only speak from our perspective, but I can say that these experiences, forged out of travel and all we had learnt so far, have gifted my brother and I the understanding that together as a family, we are the measuring stick of our own lives and as long as we are investing ourselves in something that has meaning and creates value to world in which we live, everything will work out just fine.
How do you feel about the world/other cultures/the experience you've had? Do you think that traveling from such a young age has totally changed your life path?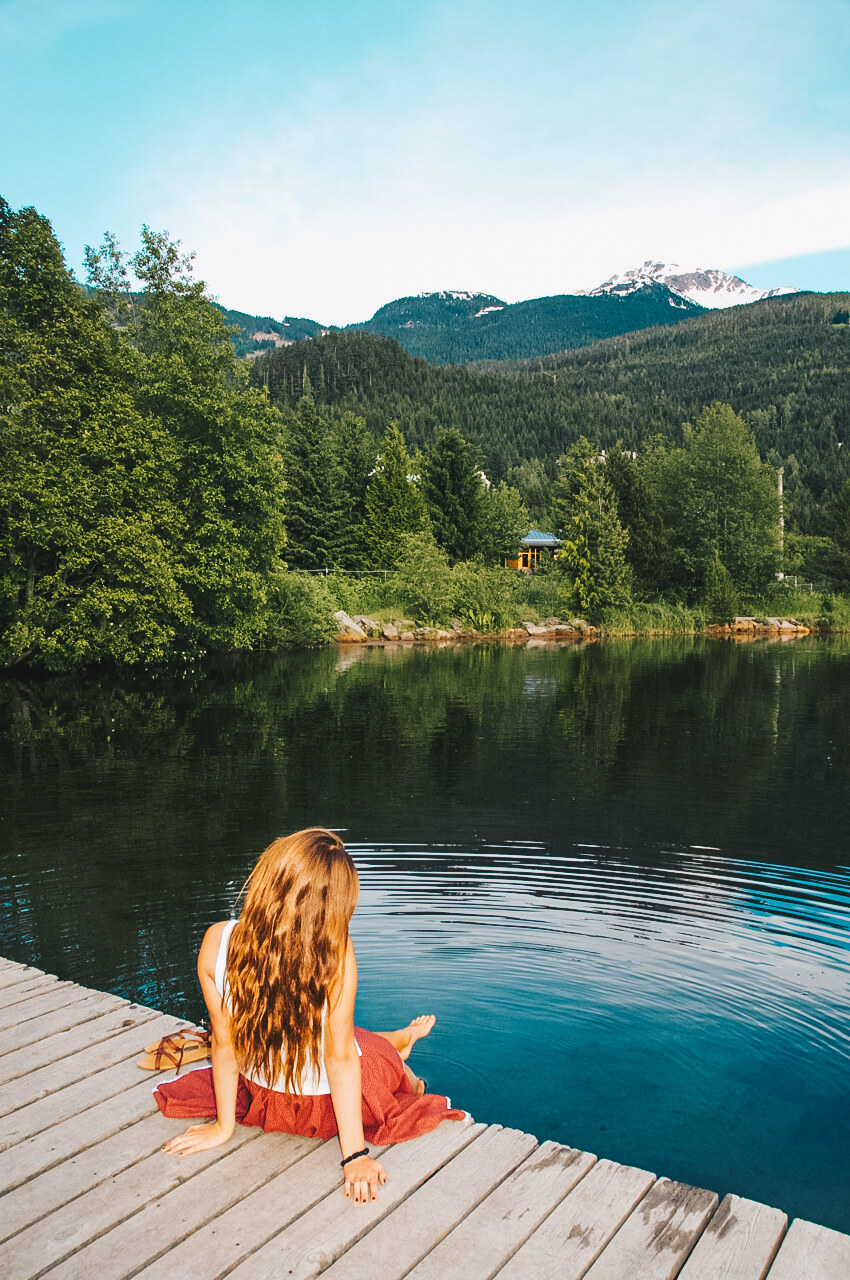 I feel that every single person on this planet has a story and that it's so very important to be able to share these stories. Stories are how we learn from each other, how we become better human beings and it's so important to be able to have the patience to listen as well as to share. Getting to know other people and their cultures has been an integral part of my life and learning. The world is such a big place and the richness of travel for me lies in taking off my own shoes and stepping into someone else's and seeing their world through their eyes. It's these experiences that have shown me the interconnected nature of everyone's stories and I think one of the most important things I've learnt throughout all my travels is that no matter who we are or where we all individually come from, the struggles we face need not be separate because our stories never are.
Anyone who travels is bound to gain a new experience, to gain a new perspective and I can say from experience that travel is what has undoubtedly given us as a family the opportunity to learn and grow together everyday while also simultaneously presenting us with the challenges and hurdles that have ultimately made us stronger, more adaptable and open to change in the world around us.
I was 10 when we started traveling the world. Now my twin brother and I are 16. We've traveled to 41 countries across 6 continents and we've been on this journey together as family for 6 years. I think it's safe to say I didn't have a conventional childhood. Nothing about growing up on the road or traveling and learning from the world around us is considered 'normal' in everyday society and yet this lifestyle has given me the best experiences of my life. Travel has given me the inspiration to start my travel blog Dreamtime Traveler and write my book. My best friendships have been made while traveling and they're friendships that I never would have made had my parents not had the courage to take that giant leap of faith and sell everything we had and then with all but a few suitcases and backpacks take their family life out onto the road. I'm aware that I've been given a very unique chance to live my life in a manner that most people believe could only ever be available to them in a dream and I will be grateful for that chance forever.
Please share an amazing experience you've had since we last spoke. The opener to the highlight reel of your past few years.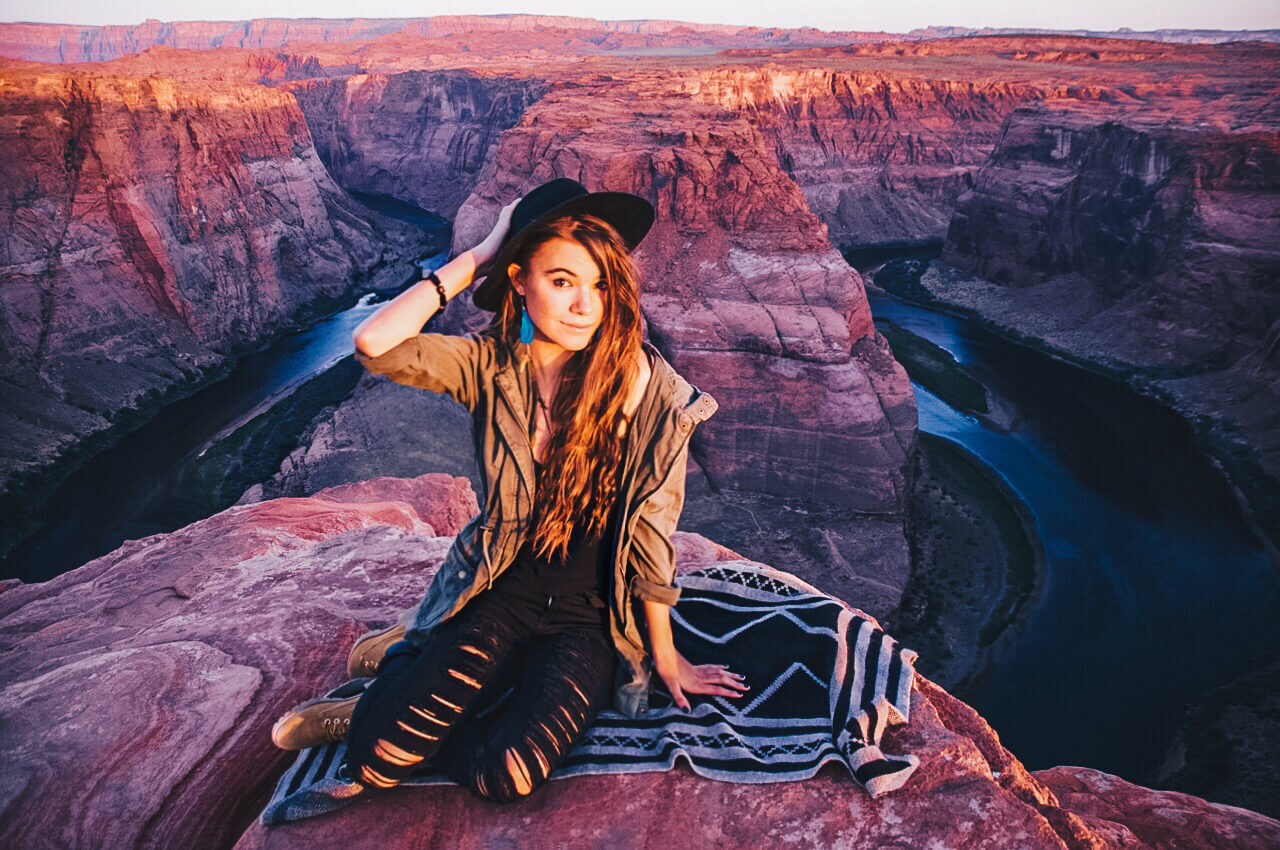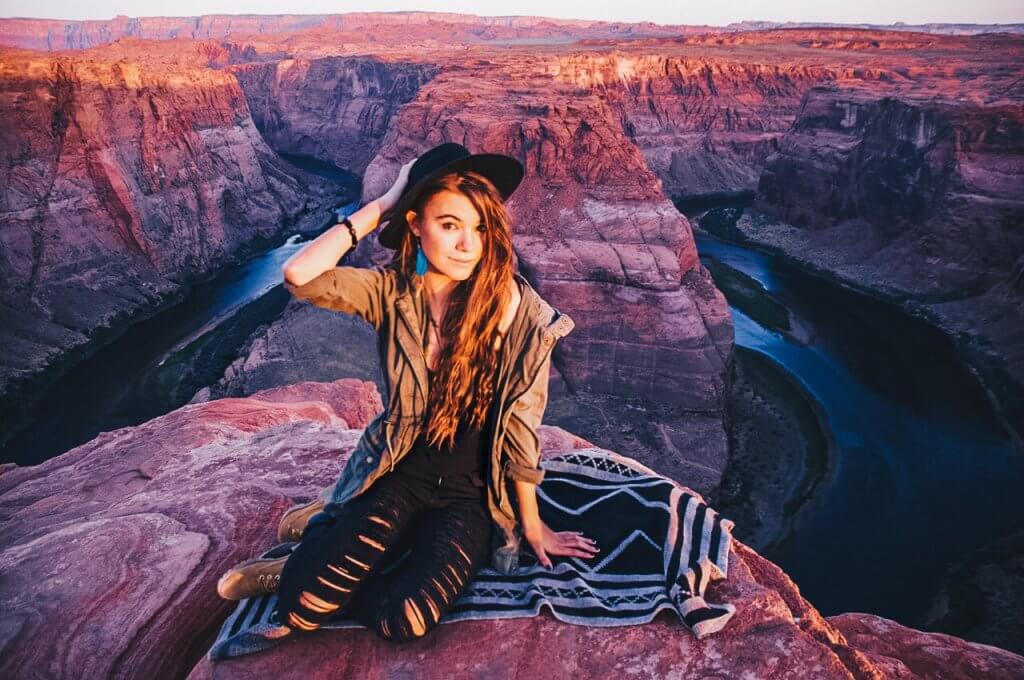 My harness digs into my ribs as the wind whistles like a crazed teapot, about to simmer over. We're all standing at the top of a creaking wooden launch pad on the edge of an ancient wonder, inside the embrace of Mehrangarh Fort, one of the most majestic works of architecture in all of Rajasthan and a shining amber star amidst Jodhpur's famed blue buildings. The sun is slowly boiling down to a rich caramel, casting its light across us all as we prepare to take a leap into the golden sky.
All at once the sunset transports me back through the memories of our last 3 weeks in India, the crazy and chaotic ride that has seen us visit 14 cities amidst 12 overnight train rides in what has been a cacophony of sights and smells and sounds. I can see my camel galloping across the desert dunes, the grains of Jaisalmer's desert sands stinging against my skin. I can see the stars from that night, diamonds glittering against a dark velvet sky. I remember the light reflecting against the emerald green of the sacred Ganga River and the spires of the Taj Mahal rising into the sky like an ivory angel. I can feel the uncertainty I once felt at the beginning of this adventure, standing a mere six hours from Delhi's tarmac, frozen in Moscow. Now I stand at the edge again, my head slowly eclipsing my heart.
The zip-line cord quivers in the breeze, mimicking my heart beat. My fingers shake in anticipation as I take the final step that lies between solid ground and the wide open air. I realise that this leap means something far more to me than overcoming a simple theme park-esque anxiety. This jump is mirrored in the lack of self confidence I held in myself, as fragile as the delicate amber carvings etched upon Mehrangarh's walls.
When we first arrived in Delhi it was hard to ignore the hundreds of people whose eyes followed our every shadow. I can honestly say that it was a bit overwhelming at first. After all, to be scrutinised is often part of someone's greatest fears. For when you look at a stranger a tiny bit closer, when you see them without their disguise, unable to camouflage in a foreign place where they stand out like a sore thumb… you can often see the simple truth.
It made me angry. I didn't want to be stared at. I didn't want to share any part of me at all. So I put up a barrier. My own little protective shell to shield me from the dust and dirt and the deluge of looks. But it was in the holy city of Pushkar, where we encountered everything from blessings to 'bang cookies', drugs offered to us by the owner of a well-reputed rooftop restaurant, that I realised that the spectrum of the human experience is so vast, that there may not even be enough colours in existence to depict it accurately, even here in India, vibrant, rainbow jewel of the east that it is.
Walking down the streets there in Pushkar we came upon a man whose business was mending shoes. While at first we refused his services out of sheer habit we realised that my brother's shoes were indeed on their last legs (no pun intended) and fixing them would actually be of great help to us. As the man sewed and glued and hammered we started talking. He shared his story. We shared ours. There in the hot afternoon breeze we all felt a connection that transcended a simple monetary exchange and in that moment I felt it. In my own heart I knew that there was nothing to fear. That there was never anything to fear. For the true richness of India lies in every person's story. Everyone we met along those three life changing weeks, they all took me by the hand and showed me it was ok to trust. It was ok to be vulnerable. That we are all human. And that when you meet the eyes of someone in a bustling crowd filled with hundreds there is no callousness, but only curiosity, nothing but a shared want of understanding, and that one stare can last a lifetime.
The truth is, nothing can truly prepare you for the moment when you step outside the sliding doors of the airport in India, when the morning breeze grazes your skin, when your lungs inhale the thick smoky air of New Delhi, when the burning sun beats down upon your back and a hundred set of eyes turn to scrutinise you. Because then it's no longer a far off dream, wrapped in a gauze of breathtaking pictures, awe-inspiring blog posts and expert packing lists.
It's real.
There is nothing to do but take that first deep, albeit smoky breath, open your tightly clenched eyes and soar!
And so with the twilight rising above the fort and Jodhpur's blue city beckoning below, I leap off the wooden platform. I start to gather momentum until I am hurtling through the sky like a shooting star. I close my eyes as the word India alights my tongue. I can hear the language. I can see the melting sun. I can feel the adrenaline. Together, in my eyes, it is beauty. A thrill of exhilaration, eclipsed by a crescendo of flower petals, falling to my feet. I realise that everything here is not a cacophony of sights and smells and sounds. It is and always was, a symphony.
What are your aspirations for the future?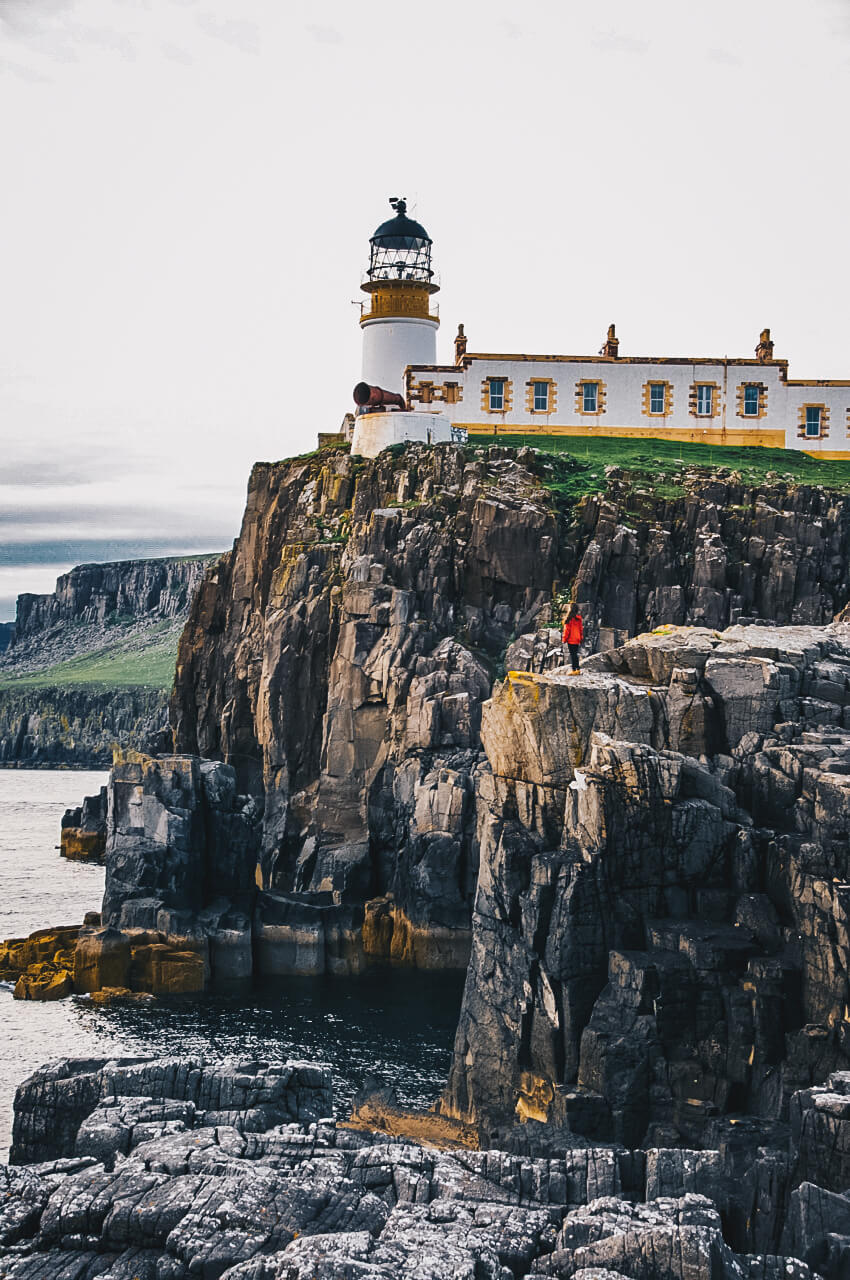 I'd love to see Dawn of the Guardian's trilogy re-published by a major publishing house across the USA, England and Australia. I'd love to see the fan base we have cultivated continue to grow across North America, the UK, Hungary and beyond. I'd love to see Dawn of the Guardian made into a film. This is one of the bigger dreams but I like to think it's growing ever larger on the horizon with every passing day that the story is being read and shared.
But the biggest thing in writing this book was that I wanted to be able to inspire other writers, young and old to tell their stories and follow their passions. To know that their stories are worthy of being read and to not be afraid of taking that first step out into the great unknown. The step that is necessary on the road to bringing our dreams to life. If anyone can find even the tiniest bit of inspiration in my story then I know that one of my biggest dreams will already have been fulfilled.
You gave a Ted Talk! What is it about?
I did! It was really exciting to be able to return to the Tedx Youth Budapest stage after 4 years, this time a full presenter and share my talk on The Power of Stories.
While I also shared what inspired me to start writing, my own experiences of travelling the world and my journey to publishing Dawn of the Guardian, what I wanted to be able to do in essence was encourage people to tell their stories. To be courageous. To be themselves. To not let the words of the media or the words of others be their only opinions of the world. To go out and see what this beautiful planet of ours has to offer for themselves. To go and dream. To go and discover.
Réka is perhaps one of the most incredible young girls I've ever came across. If I ever become a parent myself one day, I hope to raise my children the way Réka's parents do. What do you think of Réka's story?
You can follow Réka's amazing journey on her blog, Instagram, and Facebook.