In my first ever reader survey, I asked what you would change about the blog, if anything. I asked for honesty, promised I could take it, and one answer stood out to me in particular:
"Well you did ask.
I do find it to be a little bit of a hypocritical cop out when you write under your guest blogging segment in Part 4 of "So You Want To Be A Travel Blogger" [that you recommend guest blogging but don't allow others to post on your blog]. Guest blogging helped you at the beginning of your journey but you refuse to help other bloggers … I think the right guest posts would in no way detract from your story. To the contrary, it would highlight the richness of your journey and gain you more subscribers than you would ever lose."
I realized she was completely right. I was being hypocritical and unfair. So I emailed her and invited her to guest post.
It turns out that the girl on the other side of the computer is a 13-year-old Australian, Réka Kaponay, who has been traveling full time since she was only 10, yet she comes across with the maturity and skill level of a 20-something highly educated woman in her correspondence and writing.
I was instantly fascinated by her story and asked if she would be willing to share it with you. The following are the words of a girl who has been traveling the world for the past three years:
How did this all begin? 
Réka: I turned 11 in L.A. with my twin brother, Lalika, only a week after we left Australia, celebrating with one of our close family friends with a trip to the movies and the California Pizza Kitchen (CPK). To me, at the time, this was an experience to behold. Little did I know that what was waiting just around the corner was the real beginning of my journey in life, and a learning experience that I cannot begin to place a value on.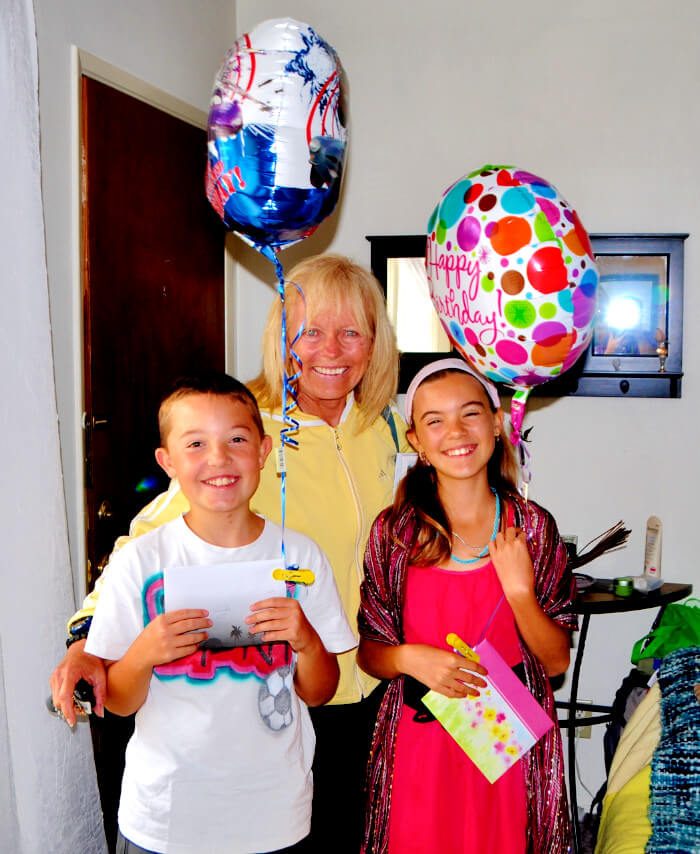 When we first started traveling it felt like an extended vacation, but as we went further into the USA, eventually visiting 31 of the 50 states, and later into South America, it became our journey of giving through the EnergeticXChange project – a project in the sharing/gift economy that my parents dreamed up. The idea was that for every need on the planet, there had to be an offering somewhere in the world that would meet that need. To facilitate the connection of these needs they developed a website that help people find matches. Thus, our journey began.
What is the best part about traveling?
Réka: Now we've traveled to 23 countries on six continents, but when you go beyond the statistics, I realise our journey is made up of the people we have encountered along the way. For me, this is how the journey is connected – in the images that live in my mind, and it is what defines the character and experiences of the places we visited. The one that immediately jumps to mind is what some might call a chance encounter (though we have learned throughout our journey, that there is no such thing).
We were picnicking with our camper parked in a small forest park in the outskirt suburbs of Raleigh, North Carolina on a balmy Saturday afternoon. Nearby, a young couple was walking on the path. My mother greeted them and they began to converse. The casual conversation lasted about an hour, resulting in an invitation for us to come and stay with them in their home, which later resulted in another invite to visit their parents on their family farm in Pennsylvania. When we arrived at the farm, Lalika and I hit the jackpot of new friends. It was a convergence of summer vacation and grandchildren, 14 in all, and we made fast friends.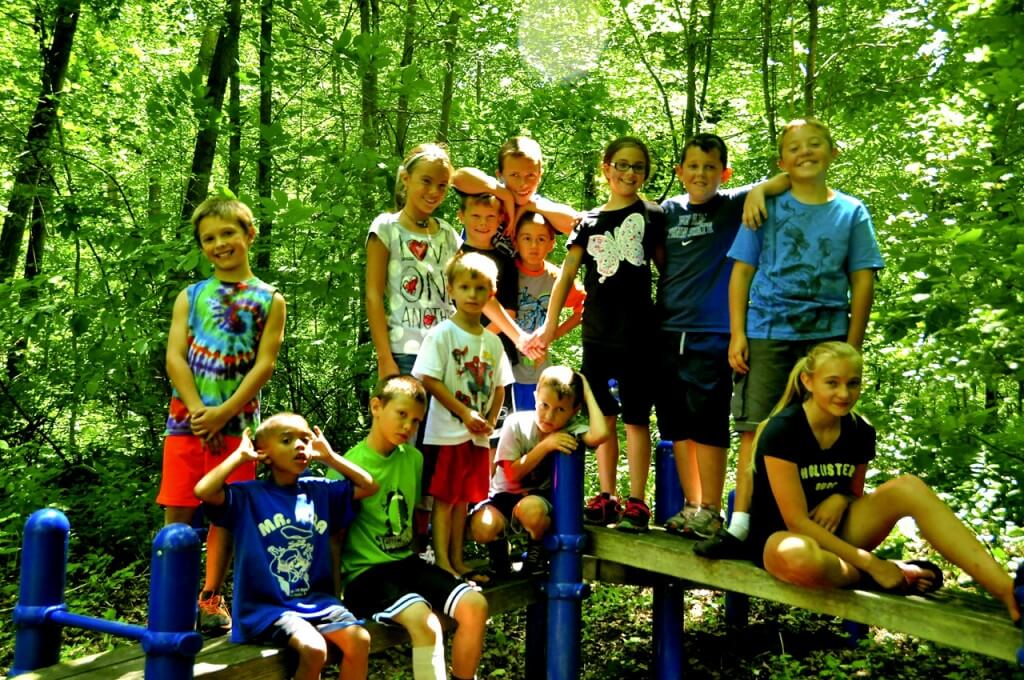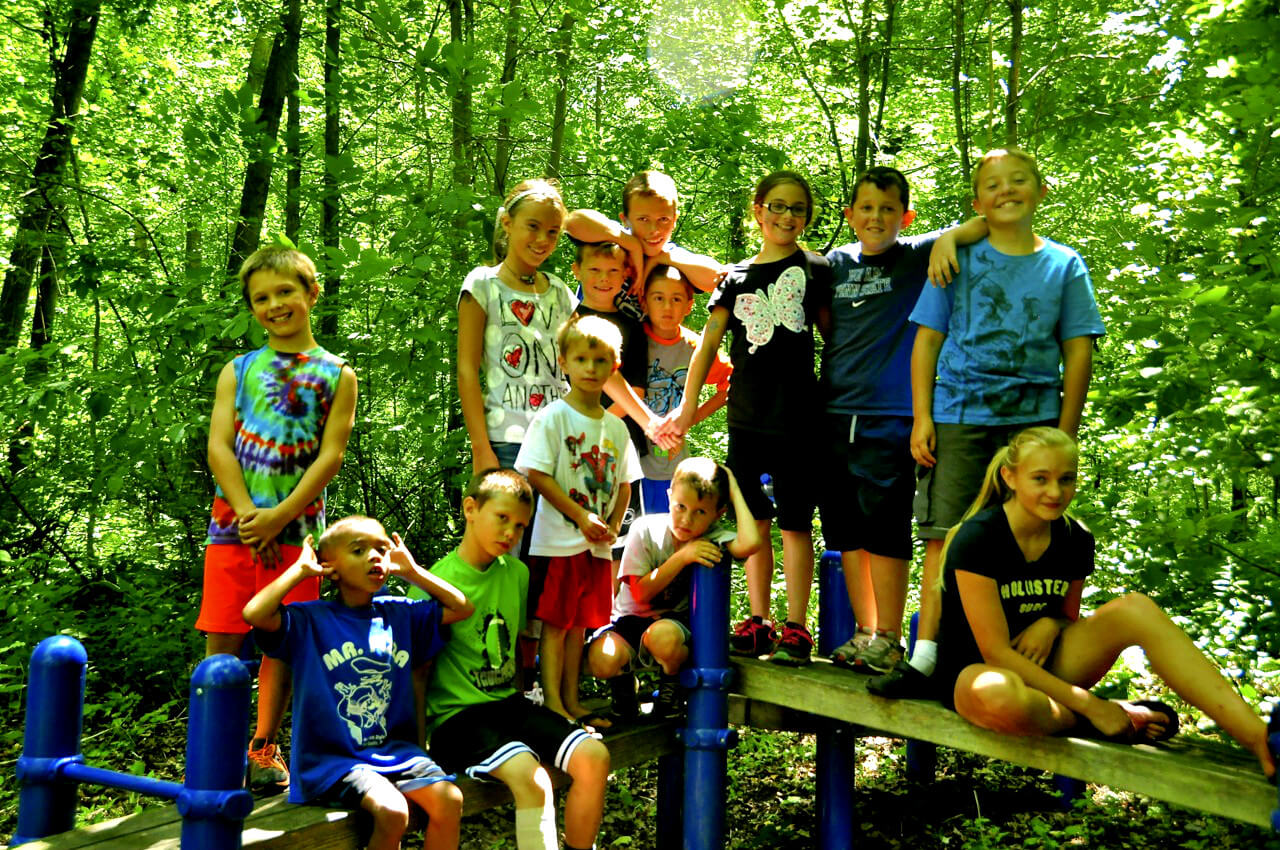 It was as if we had always known each other, and while we had come from opposite sides of the planet, we immediately found the common ground that children always seem to find. and still rates as one of the experiences of a lifetime for me!
The adventures we packed into those seven days would be enough for a blog on its own and a cultural exchange program to boot. In fact, friendship is one of the treasures I hold deepest to my heart on our journey.
Is it ever difficult for you?
Réka: There is a massive downside to these experiences, and that is having to say goodbye. There is just no easy way to describe this feeling, and while technology enables us to keep in touch, not knowing when we will see each other again takes a piece of my heart and puts its on hold and sometimes leaves me a little empty, even lonely.
It reinforces for me just how important real human physical connections are, and how technology while empowering us on so many levels, is also distancing us from this closeness too. On friendship, I am not entirely sure, but I feel there is an intensive nature and authenticity made from these travel friendships that somehow transcends the experience of the friendships that I have back in Australia. It doesn't make those friendships any less valuable to me; it is just a different experience of friendship that only the traveler can know.
What has traveling taught you?
Réka: Prior to leaving for our journey, our parents had already taken Lalika and I out of the schooling system, registering us as home learners. I was already well advanced as a reader and writer and my brother in Math, both of us having taken additional English and Maths courses through an after school program.
For me learning is a privilege, a constant interest, and the world provides me with the mother of all learning experiences that I could ever want. We learn together as a family, sharing everything that we learn which makes us richer for the experience of being a family.  I speak three languages now, Spanish being the most recent. I am also currently seeking an agent for my first full-length novel 'Dawn of The Guardian' an adventure tale, experienced through the eyes and perspective of a two-year-old Patterdale Terrier, living in the heart of Andalusia Spain, trying to prevent the forces of the dream world from keeping us asleep. (Kristin's note: Wha? Seriously? She's writing a book too?!)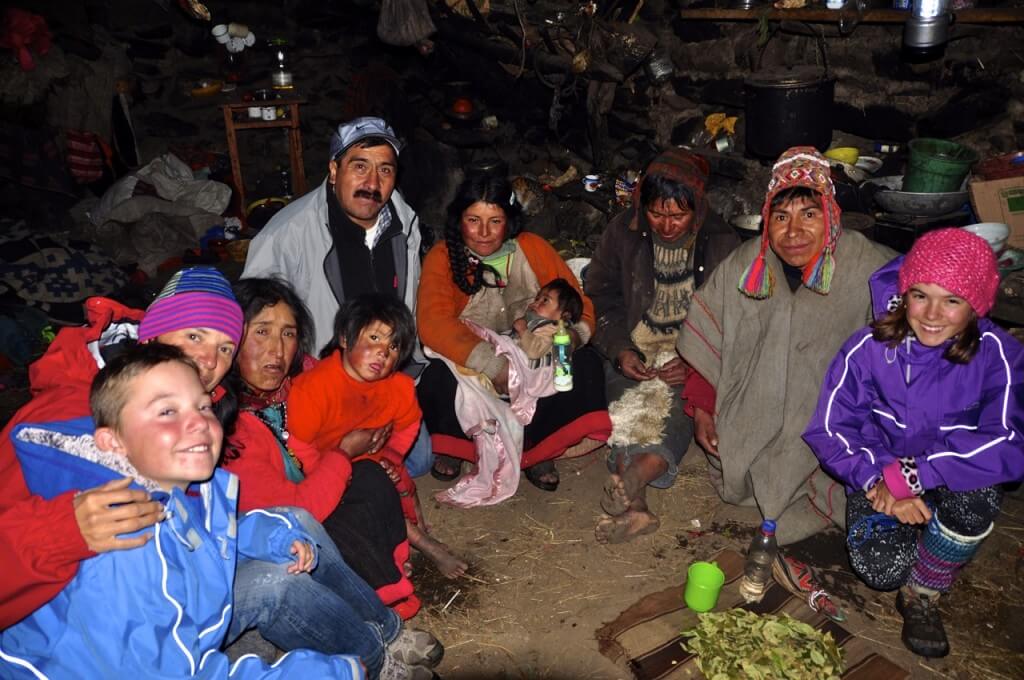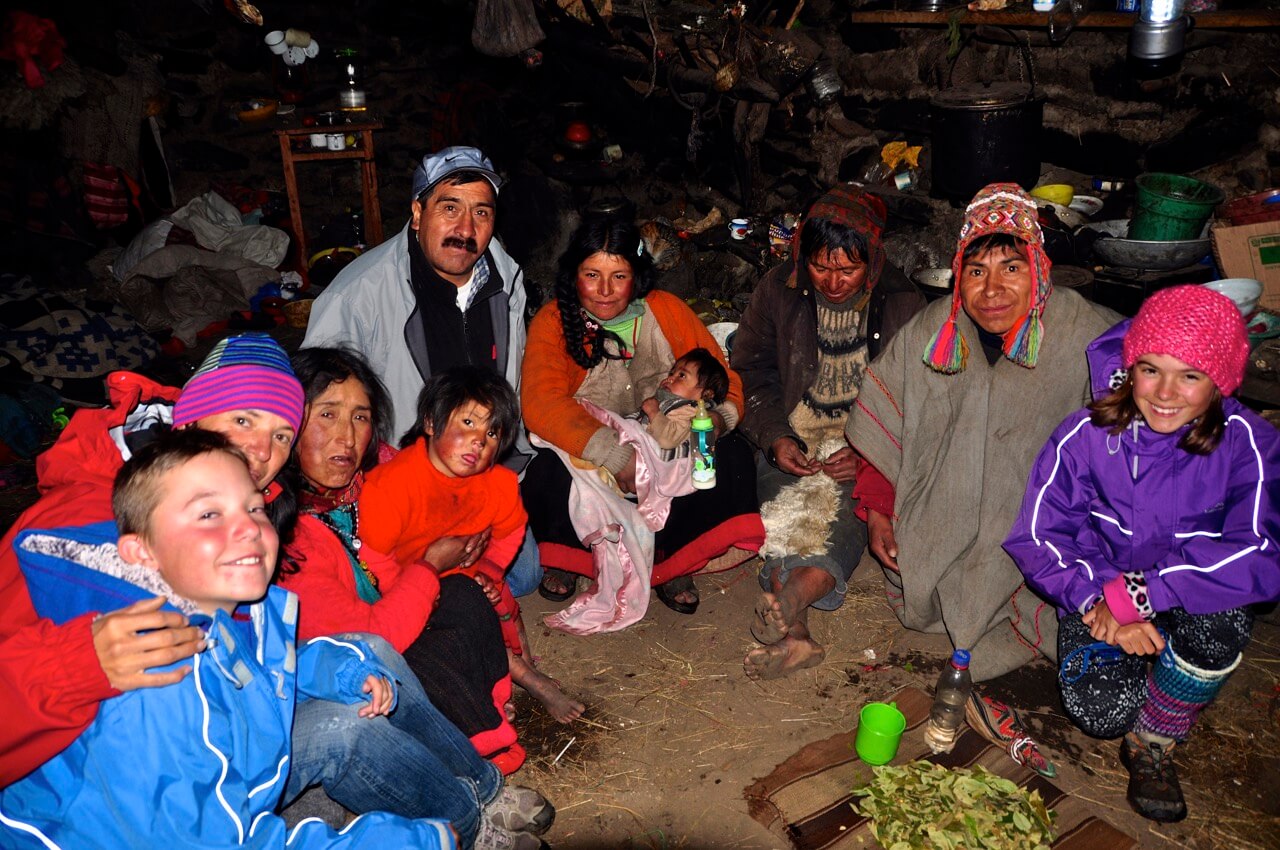 Throughout our journey, I have participated in many experiences of learning, including formal, indigenous (Story Telling), non-traditional and even innovative methods. While I am 13, nearly 14, whether it be from my experience of learning about ancient civilizations by standing directly on the pilgrims' path on the Nazca Lines, or living with the Descendants of the Incas, or through what I have learned 'formally', I feel that by traveling, I have experienced enough methods of learning to be confident that I will be able to contribute to the world in a meaningful manner, and this is what is important to me. I will never stop learning as long as I live, and I can attribute this directly to the experience of traveling.
How are you managing to keep going?
Réka: Traveling has now evolved for us into a combined family project and in working together to bring our projects to fruition. For me, this means continuing to learn and share my experiences and observations of traveling through my blog. It also means finding an agent and publisher, or building enough of a readership, to self-publish my novel.
However, it also means us working together as a family on a collective project to give this wealth of knowledge that we have accumulated to other families. We want other families to know that they can travel without having to wait forever and without having to mortgage the futures of their children. We want to do this by creating a place, where we can share our experiences and the aggregated experiences of a bunch of families who are living and giving in a similar way to us.
We would like to demonstrate to people that you don't have to be vagabonds or millionaires to travel long-term together as a family and that there is a boundless wealth of experience to gain from this way of living.
To summarize, traveling for me is now a way of creating a life, as opposed to just making a living. I mean that, through traveling, I am learning all the practical things that will not only support me, but also sustain me in my journey in this life and still have enough to give to others! This is what traveling with my family has gifted me with – something that I could not have otherwise hoped to achieve by just living in the suburbs back home.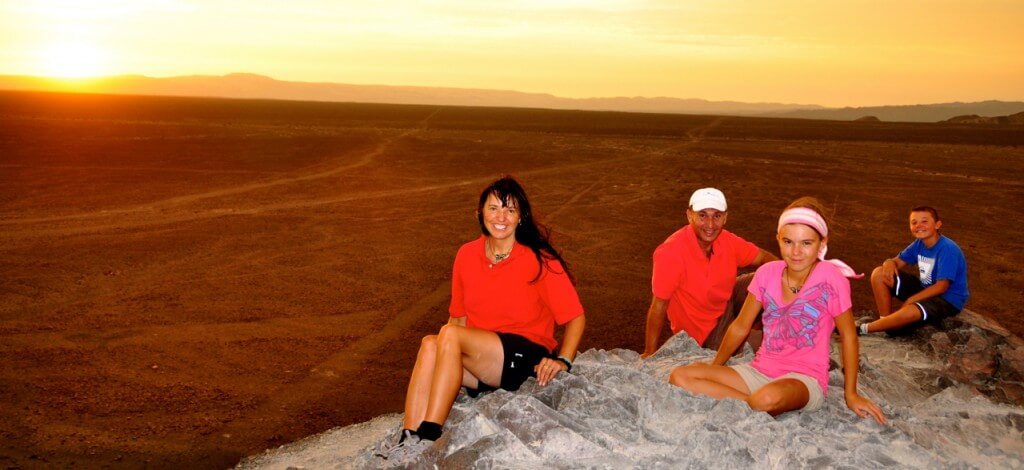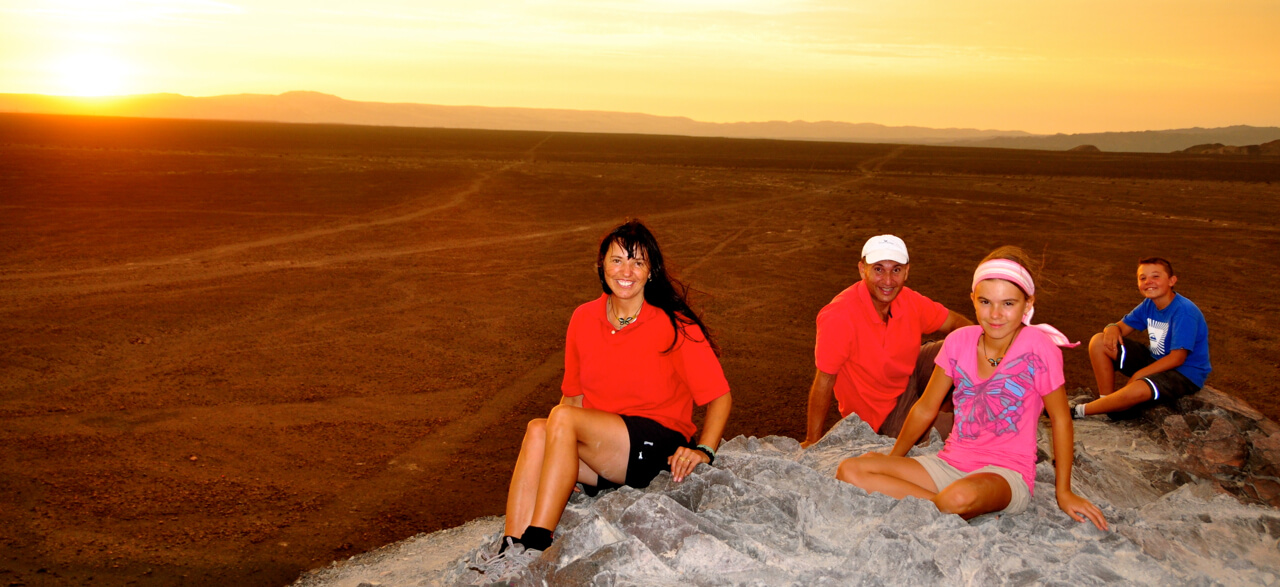 I cannot say that I will always keep traveling, as I am constantly learning and growing from the experience, with my feelings changing all the time. What I can say right now is that I cannot see an end in sight. There is just too much out there to experience and share with the world for me to stay in just one place for too long.
Réka Kaponay enrolled in the School of Life from when she arrived in this world together with her twin brother in June 2001. Traveling the world with her family on a Dreamtime Journey of exploration, adventure, learning and discovery, she tells the stories of her travels on her blog, dreamtimetraveler.com. Her first full-length adventure novel, Dawn of The Guardian, is soon to be released. Her home for now is Águilas, Spain. Connect with her on Pinterest, Instagram, and Twitter.