I'm writing this to you from a top floor Airbnb in Lima, Peru, only 12 hours after dropping off a group of amazing people at the airport after an amazing two weeks together spent hiking, climbing, sand boarding, and adventuring through the Amazon jungle.
My heart is exploding as I alternate between choking back tears of joy and trying not to miss everyone from the trip terribly. I had high hopes for the trip to go well, and I felt nothing but excitement before meeting the 15 people who joined my first ever group tour, but the group and the experience somehow exceeded my high hopes and expectations.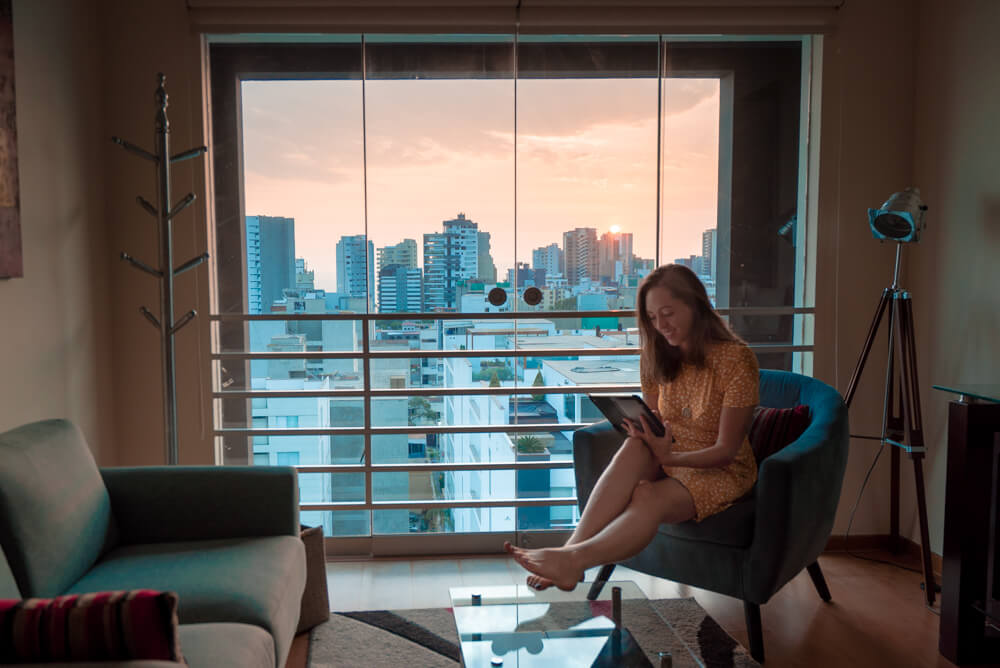 Of course I wanted to hang out with some really cool people and have a fantastic time on my first-ever tour. More importantly, I wanted the people who put their faith, vacation time, in me to come on a trip that was well organized, enjoyable, and introduce them to a new level of adventure.
What I couldn't have foreseen was just how incredible it would be to finally spend some meaningful time with the readers and subscribers of this blog. They are so smart (seriously, most of the people in the group have more degrees than I do!), easy-going, non-cliquish, incredibly well-traveled, dynamic, varied, and adventurous. A couple of the girls on the trip just quit their jobs to travel, kicking it off with this trip, and one just finished up a year of solo traveling with a bang. Nobody was a diva and I laughed to the point of crying more times than I can count. It was like the group took on a life of its own and turned into the kind of adventure that you write a book about. We gelled so much that the goodbye was difficult at the end of the first week and especially at the end of spending two weeks with many of the girls and guys who came.
I was also overwhelmed by the response from the people who came. Some said it was the best adventure they'd been on and that in many ways it had been life-changing. I'm not crying, you are!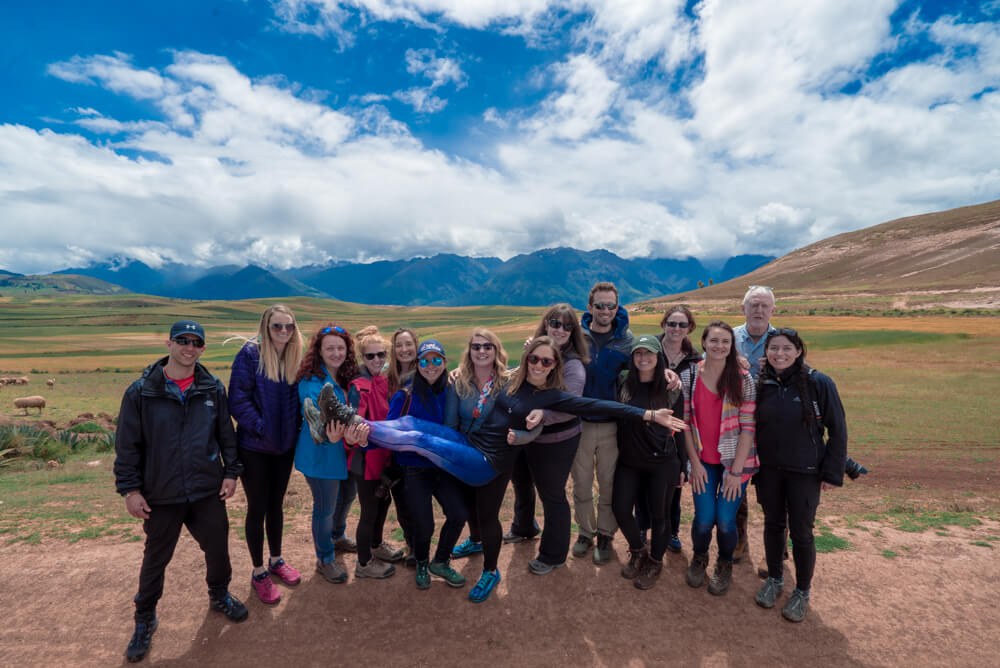 It started off brilliantly with a day trip around Cusco while everyone acclimated to the crazy altitude. Next we headed to the Moray ruins and the salt mines for some incredible photo ops.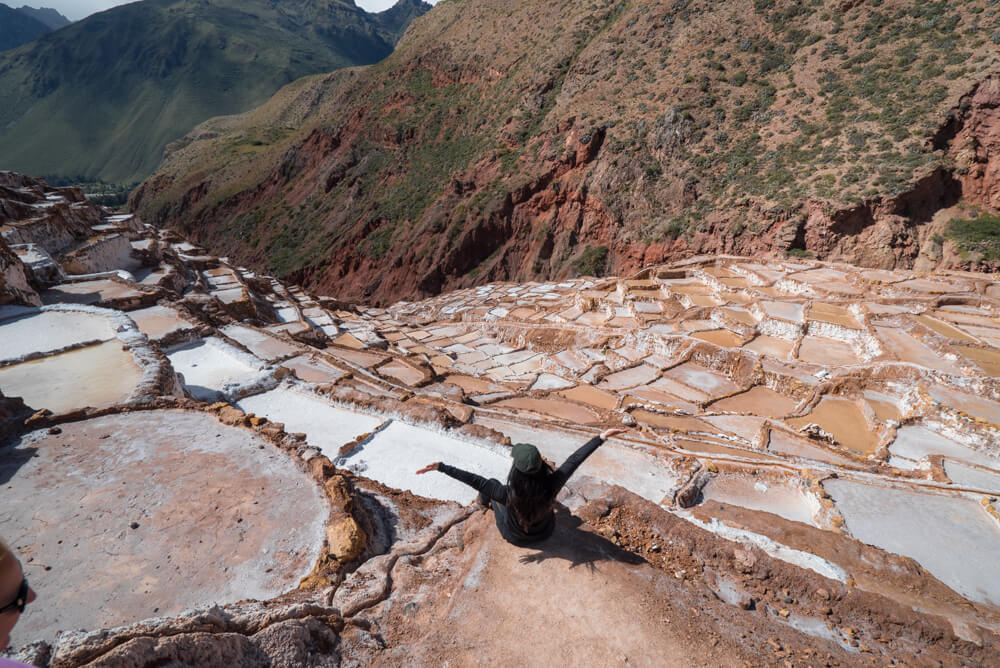 The first major adventure was in the Sacred Valley when we climbed via ferrata up the side of a cliff and zip-lined back down. It was a challenge in a lot of ways, but everyone made it and the sense of accomplishment was amazing. It would kick off an incredible adventure to follow on the Inca trail.
The next four days took us along the trail of the ancient Incas to Machu Picchu. We had an amazing team of guides and porters leading us along the trail. We had some challenging things to contend with like the altitude and the Inca's love for stairs, but we kept together as a group and had fun with it. We took turns wearing the community poncho, which I decided was highly necessary for photos by day two, and bonded over hot chocolate and popcorn in the evenings and playing games of would you rather and two truths and one lie. It's amazing how well you get to know people by just doing silly things like that.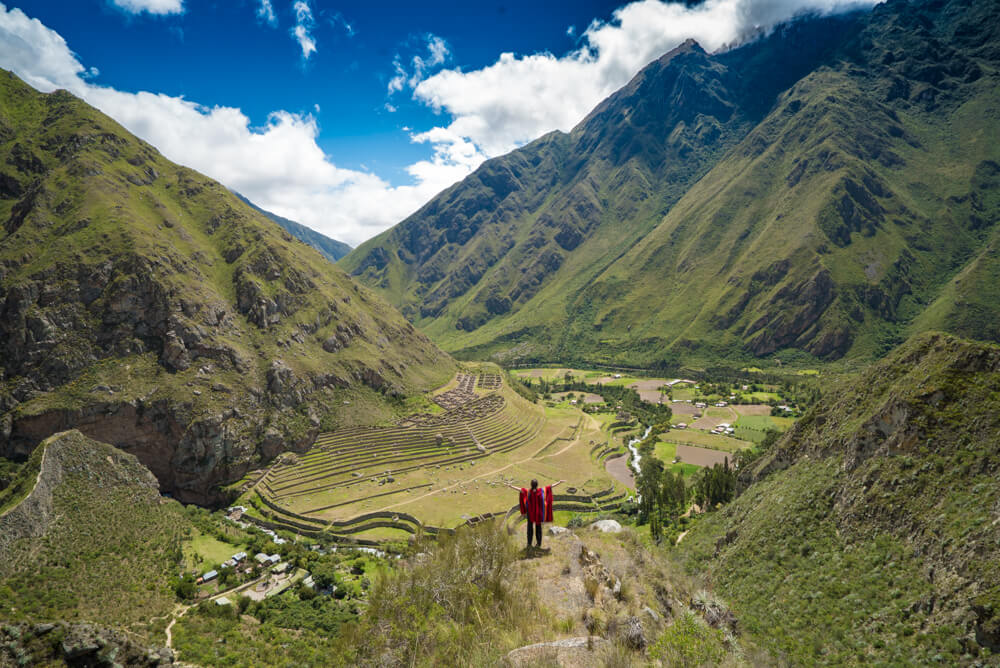 Stargazing in the evenings was amazing, and all of the gorgeous ruins and the challenge of the hike were worth the early wake ups. A highlight for me was sharing a birthday with two of the girls from week one, with a cake baked right on the trail and another one afterwards in Cusco, as well as climbing Huyana Picchu for a different point of view – The poncho tagged along of course!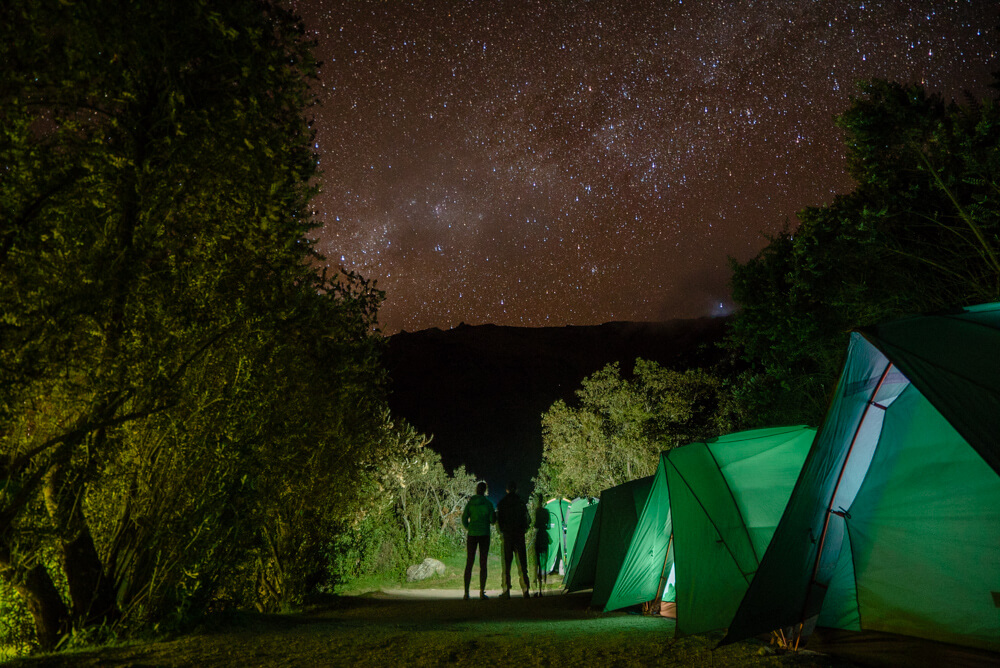 The first week ended with a hike to Rainbow Mountain, the highest yet at over 16,000 feet. It was the cherry on top of a perfect trip and a packed itinerary. I knew that it had been ambitious to put all of that into only seven days, but I really wanted those who could only join us for a week to get the full Cusco experience, and they did!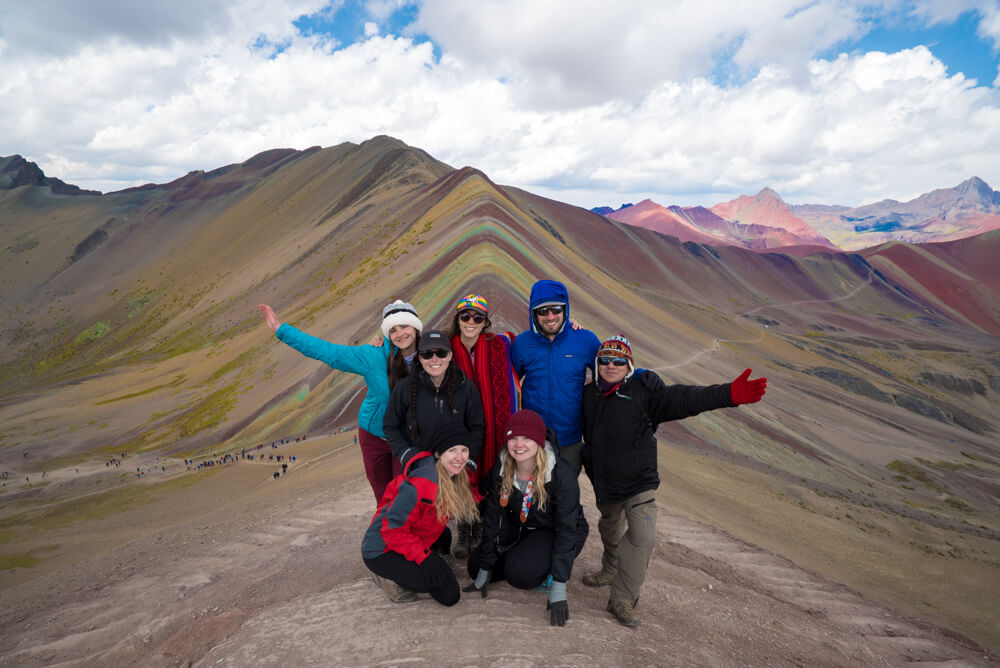 Next we bid goodbye to some of the group and flew to Lima to welcome the new members who would join us for the second week in the Amazon. We got ready to head out from Lima, but not before paying a visit to the sea lions on the coast.
The four days that followed in the Amazon included flying into the middle of the jungle, boating further into the jungle for another two hours, hanging out in a screened in stilted hotel in research station over the water that is completely solar-powered and off the grid, and yet still had gourmet meals with fresh veggies every day.
I spent my birthday there, seeing nine sloths and pink river dolphins, and zip lining in the forest canopy with a group of amazing people who I had really come to bond with. By the end of it I wasn't ready for it to be over. It had been such a wonderful experience with incredible people.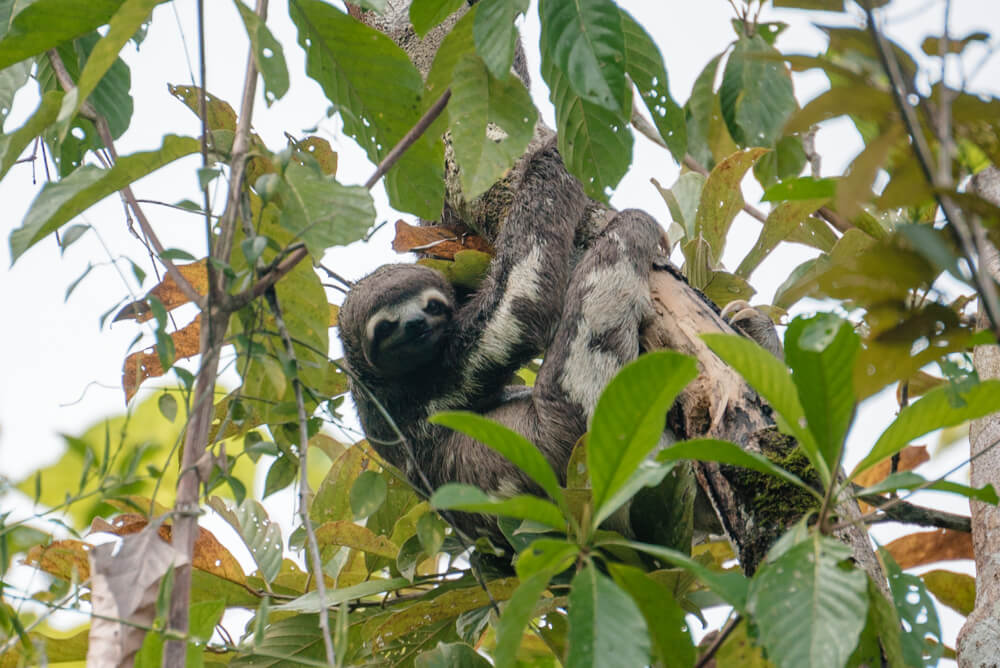 I had been warned that leading tour groups could be stressful, and that it was almost guaranteed that some people in the group would become difficult or problematic. That honestly didn't happen on my trip at all. I enjoyed every moment, so grateful that I finally had a chance to take readers on an adventure, the first one I had ever done.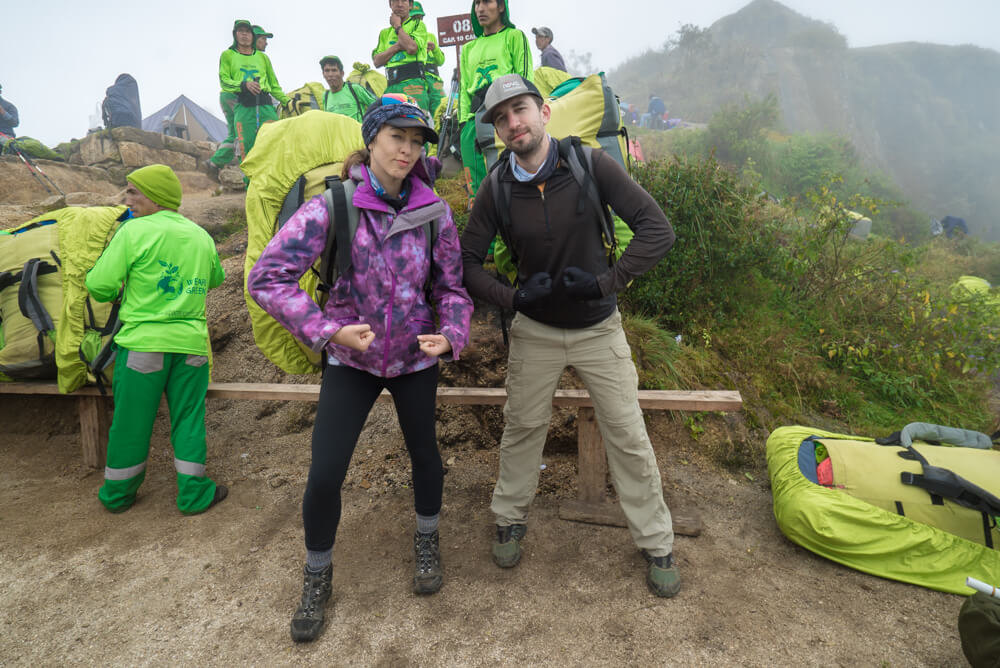 It also helps tremendously that I had an amazing tour leader and adventure partner along with us in Pete. I'm convinced he's probably one of the most laid-back people I know, which makes leading a trip that much easier, plus, everyone's sense of humor had us laughing and giggling constantly. You really can't ask for a better group dynamic than that!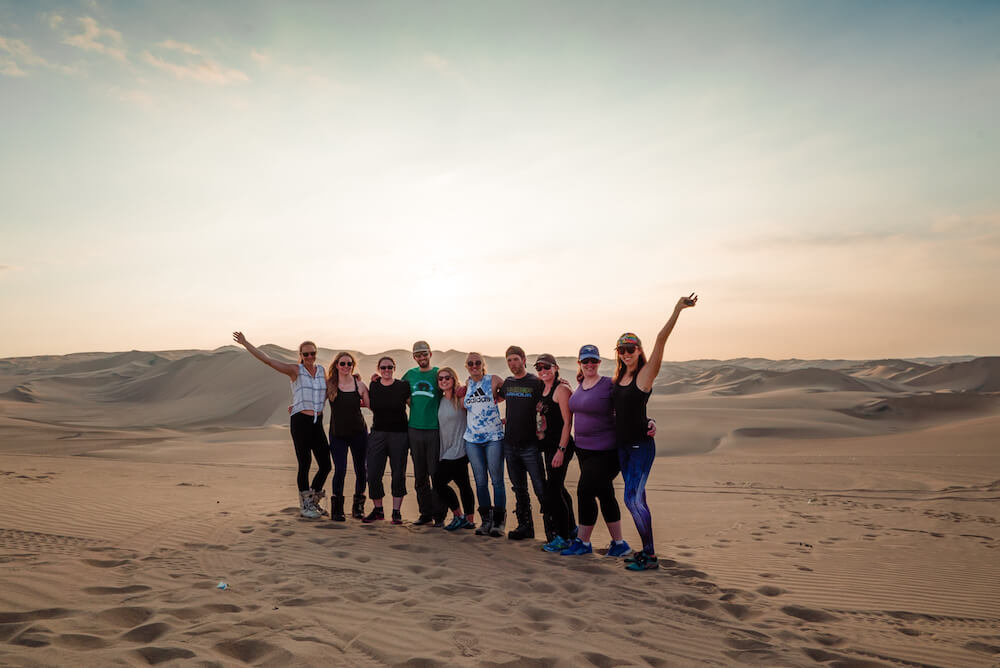 At the end of this I can't wait to do more trips. I can't wait to meet the people who come on future trips, and to see familiar faces again. I feel so fortunate to have discovered another avenue of Be My Travel Muse that will become a big part of this blog moving forward! Spending quality time with blog readers and subscribers always was and has continued to be one of the greatest gifts of this job. Thank you so much for being part of the journey.
If you'd like to be part of one of our other trips in the future, check out the tours page to see what we've got in store, and be sure to subscribe to the newsletter as subscribers are the first to know about new trips.
Want more visuals? Here's a video!
See you somewhere in the world real soon!