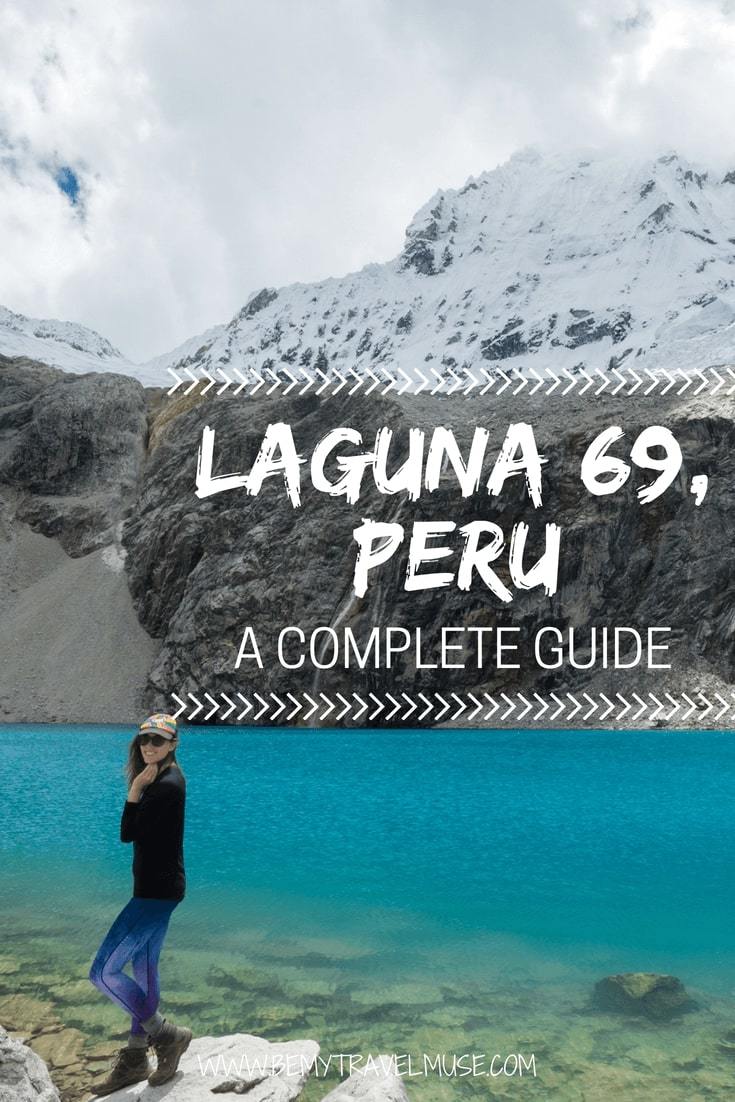 Picture this: You round a bend after a few hours of grueling hiking in thin air and suddenly the fatigue melts away, replaced with exuberance, because you're gazing at a dazzling blue lake, bluer than you've ever seen before. But that's not all, there's a small waterfall trickling down into it from a massive glacier, creating one of the most magnificent panoramas in Peru, if not all of planet Earth.
Laguna 69 is impressive to say the least. It's easy to understand why it's right at the top of the list for most people visiting Huaraz in Peru.
It can be an incredible experience, but it's not to be taken lightly. Logistics and especially the altitude can present significant challenges if you're not prepared. The following will help you have a more enjoyable experience hiking to Laguna 69: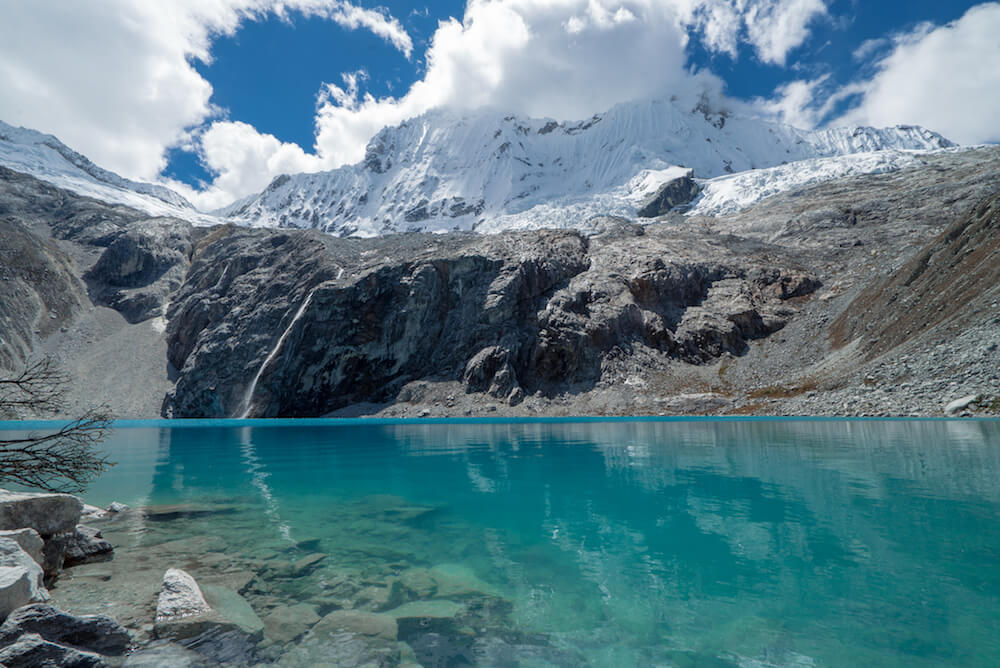 How to prep/what to expect when hiking to Laguna 69
First off, Laguna 69 got its name because it's one of several hundred lakes in the area and they didn't come up with anything better.
I absolutely had to know and I figured you did, too. Moving on…
Though it's hard to rate a hike's difficulty or intensity since such things are subjective, I would personally rate the hike as moderate, though if not at altitude, it would be easy for someone who hikes regularly. The trail is gradual and there are no super steep parts, though you will gain 758 meters over 6 kilometers (≈ 2490 feet over 3.7 miles).
I always say the best way to prepare for any particular sport is by doing that exact sport. In order to prep for the Laguna 69 hike, do another hike in the area beforehand that is lower in elevation. The Laguna Wilcacocha is a popular one because it's easy to get to and tops out under 4000 m. Though not spectacular, it's a pleasant hike that helps you get ready for the main event.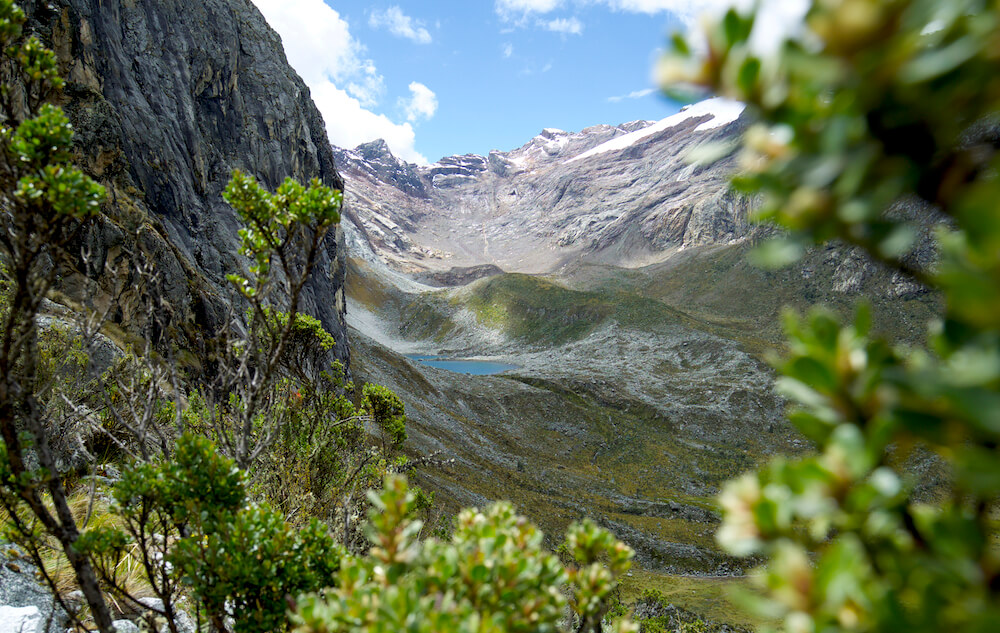 Acclimate first
Laguna 69 rests at 4600 m (just over 15,000 feet) in elevation. To put this into perspective, Denver's Mile High Stadium is only at 1600 m and Everest base camp is just slightly above 5300.
If you've hiked at altitude before, then you will know that what might have been easy at sea level can be infinitely more difficult when the air is thin. It's no fun hiking with a pounding headache while struggling to breathe. What's more, altitude sickness can be quite serious and threatening.
The only way to combat it is by properly acclimating first — that's 'acclimatizing' for the non-North Americans out there ?– and that just requires time. Generally fitness levels don't matter, and how you might have fared in the altitude previously doesn't have much bearing on how it will be for you this time. I would advise leaving at least two days in Huaraz, at 3052 m, to get used to the altitude before attempting Laguna 69.
Some people advise taking medication for the altitude. I have personally never done this, even while hiking the Annapurna circuit in Nepal and Rainbow Mountain outside of Cusco, both of which are higher. Everyone has to decide this for themselves, but I personally want my body to be able to communicate with me, and the side effects are dehydration and sensitivity to sunlight, both of which are incredibly unhelpful at altitude!
Drink coca leaf tea, avoid alcohol and caffeine, and give your body the time it needs.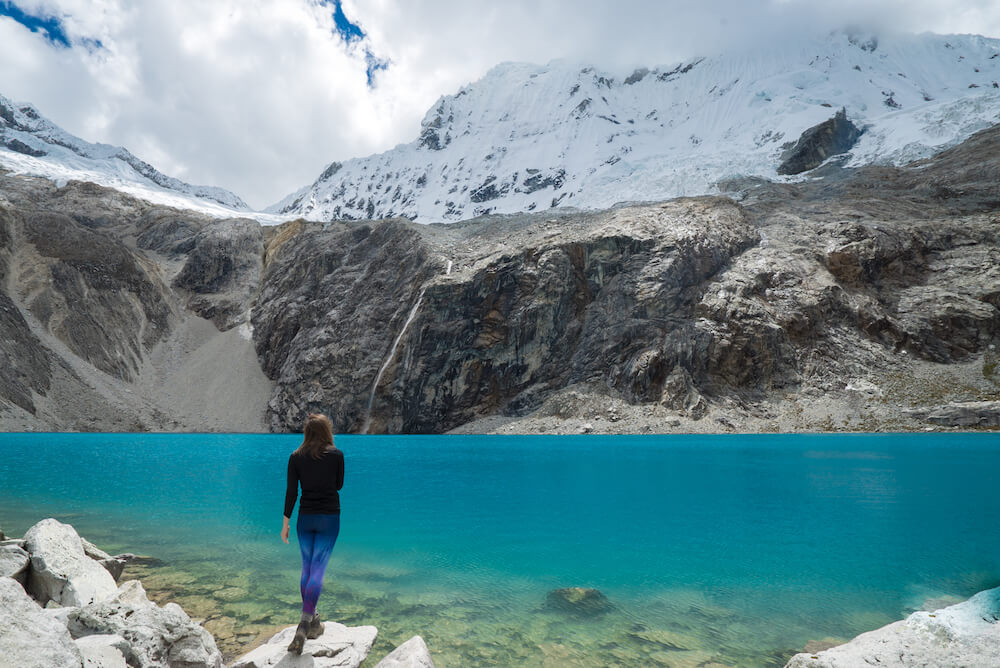 Take a guided hike to Laguna 69, it's only 35 soles
I'm a big fan of doing things the independent way when it makes sense to, but for Laguna 69 it just doesn't. It is easy enough to get a collectivo, or combi taxi, from Huaraz to the start of the trail via Yungay, However getting back can be problematic. There are rarely collectivos heading back in the afternoon, and if you have to negotiate your way onto a tour bus anyway, you might as well just take one from the beginning.
The only reason to take the tour is for the transport. Sadly you won't have a guide stopping and explaining things. He doesn't serve much of a purpose other than making sure the people at the end of the pack get back to the bus in time. The point is really just to make sure that you'll be able to get back home at the end of it.
Everyone in town is selling the same exact tour to Laguna 69. There is no reason to pay more than 35 soles for it. I bought mine through my guest house for 40, however I found out later that Quechuandes sells it for 35. I recommend them for all of your trekking needs – they were super helpful when I asked for advice on trekking Santa Cruz independently (but more on that in the next post).
The bus will pick you up at your accommodation between 5 and 5:30 in the morning. The drive to the start of the trail takes about three hours, and will include a breakfast stop. Meals are available for 15 soles each. They looked pretty good, but I brought some leftover pizza from the night before so I passed.
They allow three hours up, one hour at the Laguna, and two hours back down. You will get back to your accommodation at around 6 PM, give or take 30 minutes.
If you'd like to avoid a tour, it's possible to book a car in town that will bring you to the start of the trail and will wait until you are finished. I heard the going rate is around 180 soles, which is perfect if you have a big enough group for it to make sense. Your accommodation would probably be happy to book this for you.
None of the above includes entrance to Huascaran National Park, which costs 30 soles.
*If you plan on hiking Santa Cruz after, the ticketing prices have changed and it is no longer more economical to get a 21-day ticket, which doesn't even exist anymore. Buy 1 day for Laguna 69 for 30 soles and the 3-day for Santa Cruz for 60, even if you plan on being on the trail for four days. I'll explain more in the Santa Cruz post.
Watch the video of the trek here:

What to bring
As mentioned in the previous section, I brought along food for the trail. Your only opportunity to buy refreshments will be at the breakfast stop, so it's imperative that you bring along snacks for the trail. There's plenty of water running along most of the trail, however there is also plenty of livestock, so it would be wise to sterilize it. I use a SteriPEN for this, though you could also use chemical tablets.
I also brought along hiking poles. I find that they are very helpful. I didn't notice many other people with them but they sure help me!
Be sure to bring waterproof layers as well. You never know what kind of weather you might encounter. Though it was a clear and sunny day when I went in early May, the very next day it was snowing in the same spot!
Finally, bring a way to protect your face and skin from the sun. Another unfortunate drawback of hiking in altitude is the thin air providing very little barrier from the sun.
I also insure myself with a travel insurance that covers adventurous activities like hiking, because you simply never know! It's always better to be prepared for the worst while allowing for the best.
And Laguna 69 sure is the best, or at least amongst the very best in Peru's Cordillera Blanca range.
I hope this helped you to plan out your Laguna 69 adventure with ease. I used this hike as an acclimation hike for the Santa Cruz trek, a 4-day trail that I set out on solo and independently the following day.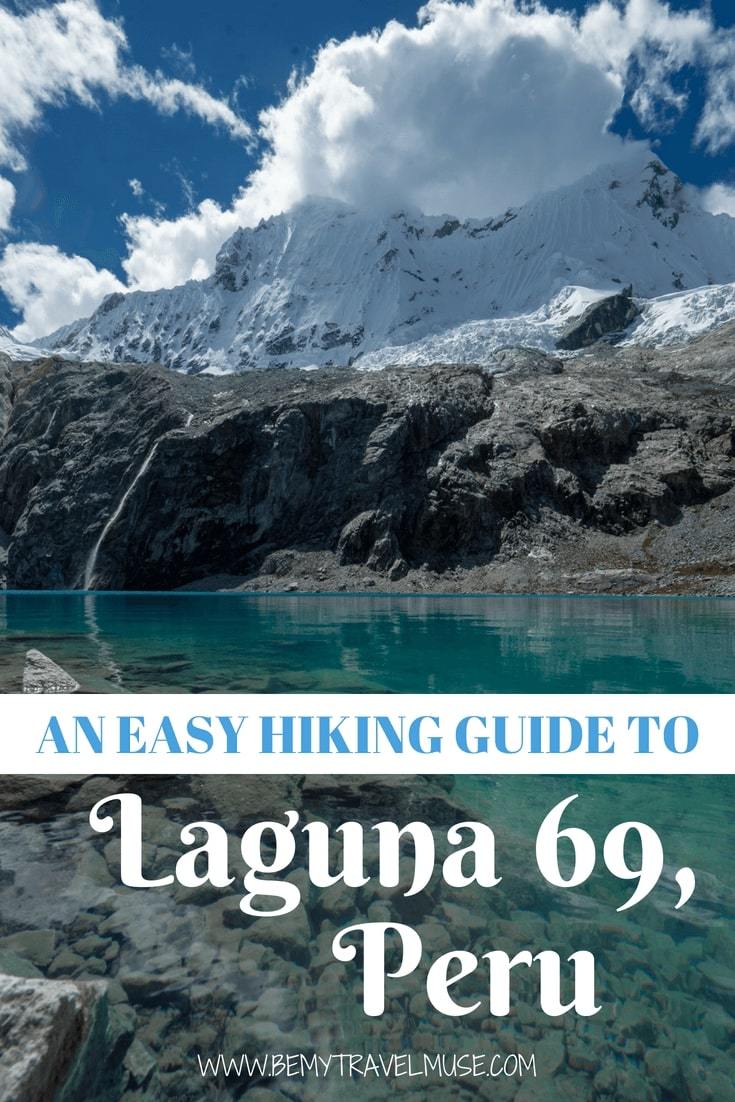 *Some links in this post are affiliate links, which help support this site at no extra cost whatsoever to you. I only recommend products and services I use myself. Your trust always comes first!