When I thought of hiking in South America, my mind previously went straight to Patagonia's glaciers and dramatic mountains. Then I visited Peru and that all changed. With it's dramatic landscape and various regions and options for trekking, I came to realize that Peru might just be the hiking capital of South America.
There are more hikes in Peru than I can even count, but incorporating my experiences and those of other bloggers who love hiking and the outdoors, these are some of the best hikes in Peru, spanning several different regions, levels of difficulty, and lengths:
*Keep in mind, length can usually be altered, and difficulty is subjective. Acclimatizing is essential for all of these hikes and difficulty is assessed based on proper acclimatization and good fitness. 
1. Inca Trail: 4 Days, Moderately Easy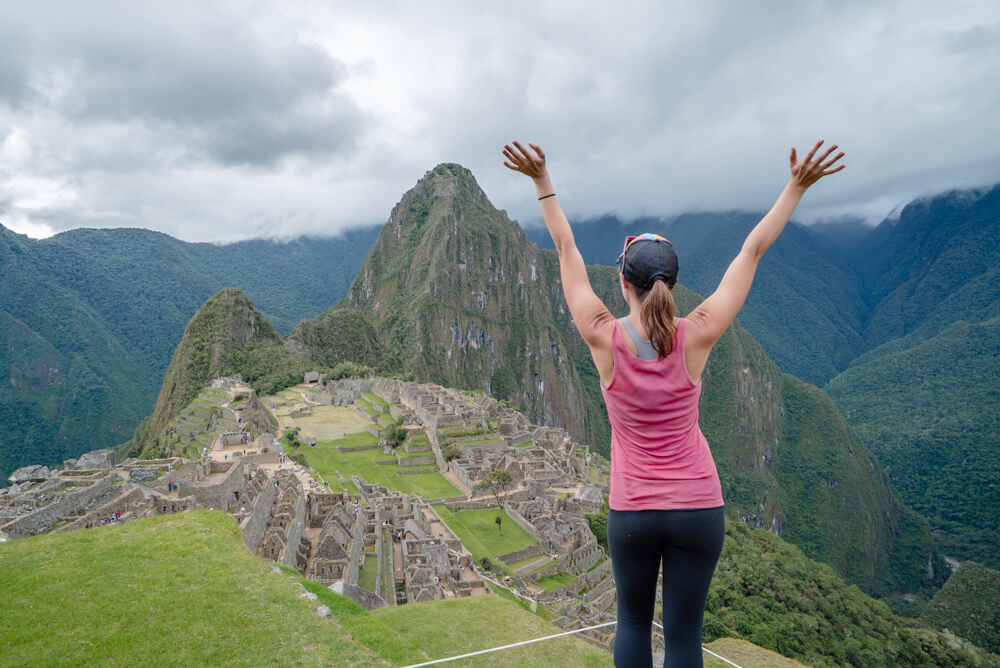 One thing's for sure: you absolutely cannot go to Peru without visiting Machu Picchu, one of the seven ancient Wonders of the World. The classic and most famous way to get there is via the Inca Trail, the trail that the original Incans traversed. Most hikes are done over the span of four days, finishing with sunrise at the sun gate before descending into Machu Picchu.
I found it amazing that the trail is still 85% intact the way that the Incas built it. You also pass several impressive ruins on the way, and you get fed and treated like a queen! The jumping off point for the hike is Cusco, which is a lovely town with lots of great things to do nearby for the days that you spend acclimating. The trail is mostly easy though there are some steep parts, and it's almost entirely stairs made of stone, which can be slippery and tough on the joints.
Though this hike is nothing short of incredible, it's also Peru's most popular hike and it does require permits. Here are a few essential things to remember:
You must book far in advance: Permits are tied to your individual name and passport number and they sell out months in advance.
You must have a guide: This can't be done independently, so pick a company that has a good reputation and do the hike in comfort. Might as well!
This is the only way to see Machu Picchu from the Sun Gate at sunrise.
2. Santa Cruz Trek: 4 Days, Moderate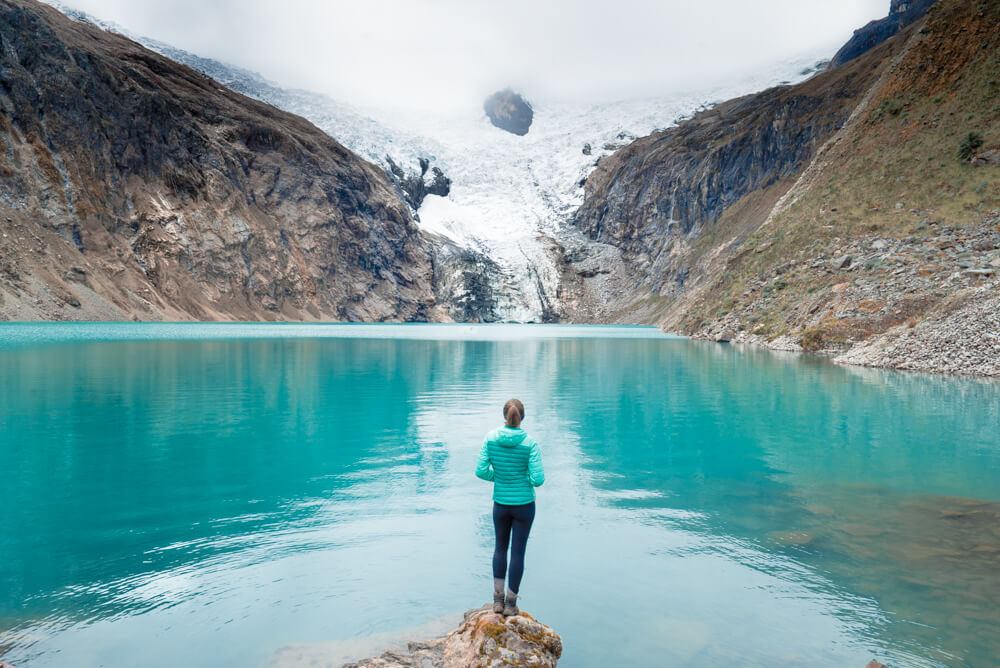 The Santa Cruz trek in Peru's Huascarán National Park in the Cordillera Blanca mountain range is considered by many experienced hikers to be one of the most beautiful in the world, seriously! The entire hike is framed by dramatic mountains, glaciers, and deeply blue lakes. Begin by heading to Huaraz, Peru, which is an 8 to 9 hour bus ride north of Lima.
Like most hikes in Peru, this one is pretty high up. Acclimatizing is absolutely essential in order to enjoy or even attempt it. Much of the hike takes place over 4000m elevation, with the highest point topping out at 4750 m. Most people tackle it over the span of four days, though if you're particularly fit, you can do it in three.
The trek is moderately difficult, mostly due to the altitude, and especially if you decide to go independently and carry your own gear. It's also possible to join a group with a guide, which includes donkey porters. I chose to do this one independently and found some great ways to avoid the crowds. You can read more about it here. Here are some more essential things to know:
The hike is wet. Plan on wearing waterproof boots!
It's a through hike, and you can go in either direction.
This is a great hike to use for preparing for Huayhuash, discussed below.
3. Laguna 69: 1 Day, Moderately Easy
Laguna 69 is one of the most dramatically blue-colored glacial lakes I have ever seen, which is why it's the most popular hike out of Huaraz in Huascarán National Park. This is another one that is very high up, topping out at 4600 m. It's not a long nor steep hike, at only 6 km, though the altitude makes it difficult for many.
The best way to do this is to take a guided tour, mostly because transport can be difficult coming back to Huaraz if you go independently. Be sure to look around town and get the cheapest tour possible (right now that's a cost of 35 soles). Everyone ends up on the same bus anyway. If you only have one day in Huaraz, make this the hike that you do, but make sure that you are acclimated first! You can read more about who to book with and how to prepare for Laguna 69 here.
4. Rainbow Mountain: 1 Day, Moderate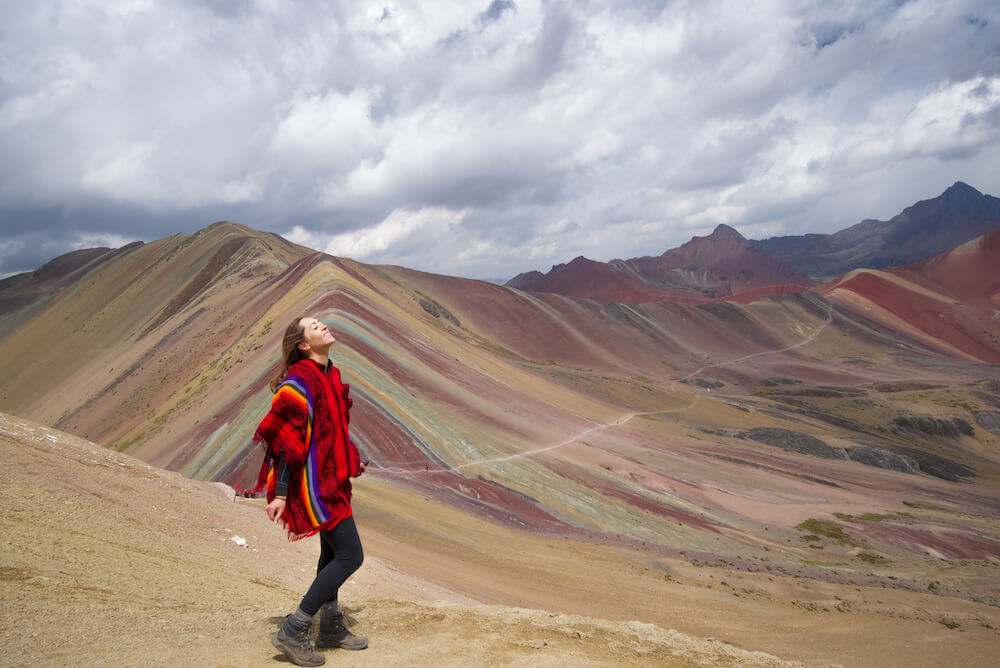 Several years ago, due to a receding glacier, Rainbow Mountain (AKA Vinicunca and Montaña de Siete Colores) was uncovered and became Insta famous almost overnight. It's no surprise why this is so popular with visitors to the Cusco region, I mean just look at it!
The mountain you see in the picture is the most famous feature of the trail, but the entire landscape is rainbow colored and stunning.
The trail is mostly flat, and not very long, however it tops out at around 5000 m, which is just shy of Everest base camp! Many people attempt this trail only a day or so after arriving in Cusco and have severe altitude sickness issues. Seriously acclimate for this one. If possible do the Inca Trail first.
Your day will begin bright and early, around 3 or 4 AM, in Cusco. From there it is a 3-hour drive to the start of the trail. Expect to be back in Cusco around the evening.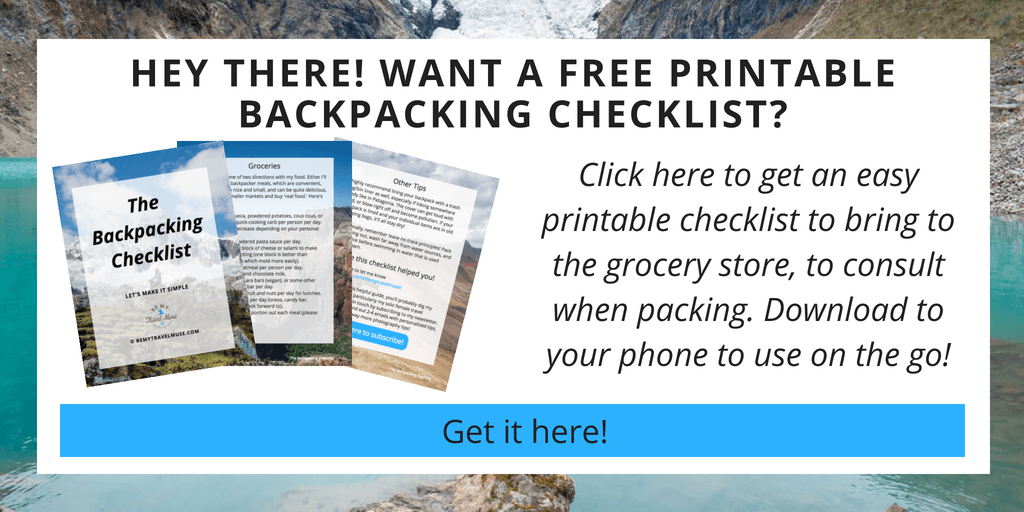 If you'd rather not walk this one, it's also possible to hire a horse for around 40 Soles. If you're traveling during high season and think you might want to horse, hire one from the very beginning. However for the most part, people will be offering you the option all along the trail. It's also possible to hike to Rainbow Mountain over several days, discussed below. Word on the street is it's a very difficult hike and at elevation to boot, but it's also supposed to be beautiful and not very crowded. To read more about doing it in one day click here.
5. Salkantay: 4-5 Days, Moderate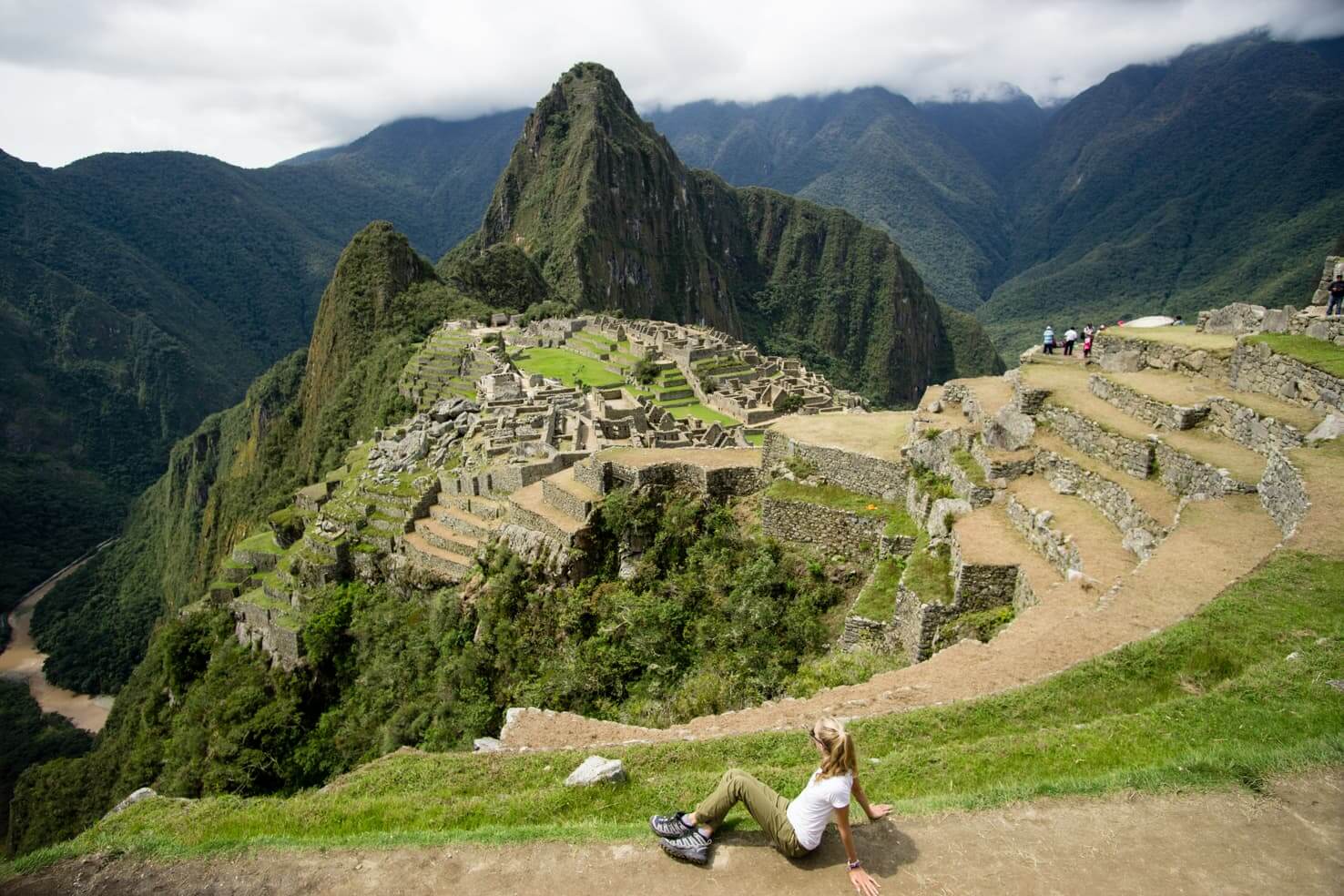 "Another awesome trek that finishes at Machu Picchu is the Salkantay Trek. Though it's not as popular as the Inca trail, it is a nice alternative if you can't get Inca Trail permits, it's getting more and more popular, the lower price compared to the famous Inca Trail being the main factor. We also chose this trail because it is longer, more challenging, and it can be booked last minute.
After 4 days trekking through the Andes, we reached Machu Picchu on the 5th day. We'd trekked 70km in total and went through different scenery every day, from snowy mountain passes to hot and humid jungles. We took a guided tour, but the trek can be also done independently in 3 or 4 days and doesn't require a permit.
The trail itself is easy to find and well-trodden but the high altitude is an important factor to consider. It is a moderate trek through amazing landscapes with a phenomenal ending.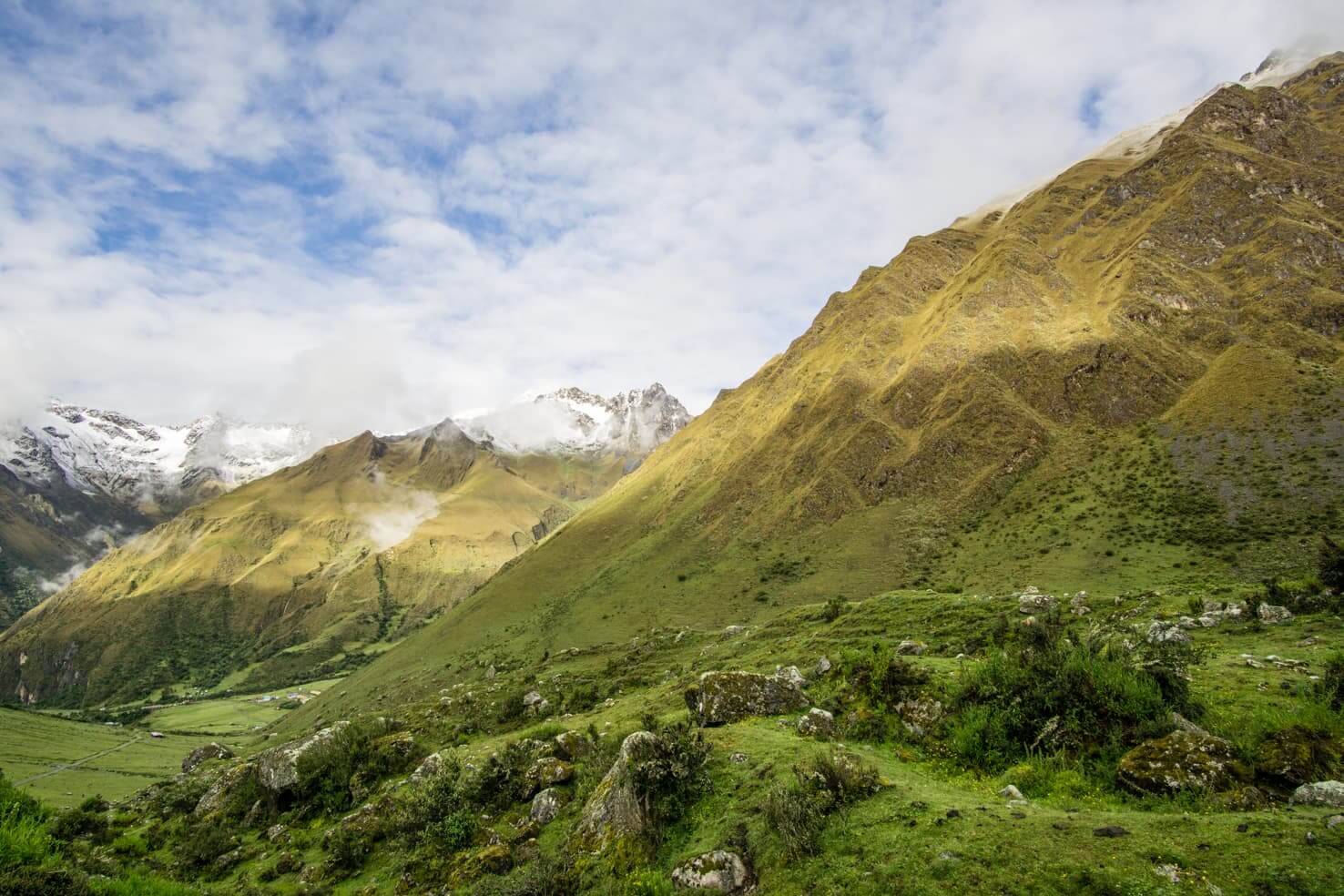 Most important tips for Salkantay Trek:
Choosing the agency: We booked the trek in a random local agency in Cusco but I'd suggest asking several agencies before the purchase. A few people in our group paid much more than we did though we trekked together and received the same service. The usual price for a 5-day trek including a ticket to Machu Picchu and Machu Picchu Mountain is around 200USD.
Acclimatization: The most important step for any trek in Peru. Cusco is at 3,400m and the highest point on the trek is Salkantay Pass 4,600m. It is very important to acclimatize in Cusco for at least 2 days before the trek. During the trek, drink lots of water and also try coca tea. It has nothing to do with the drug, it is an herbal tea which locals drink to help cope with the altitude. And many travelers, including ourselves, swear by it.
Machu Picchu ruins: It is no longer possible to spend a whole day at the ruins. You can either go in the morning or in the afternoon. My suggestion is going in the morning; it is the only time when you can also hike up the Machu Picchu Mountain or Huayna Picchu (you would need to buy a separate permit for this). You will see the whole valley, Machu Picchu ruins from above and get a real sense of this incredible city built so high in the Andes."
– Maya of Travel With The Smile
6. Ausangate: 5-6 Days: Moderately Difficult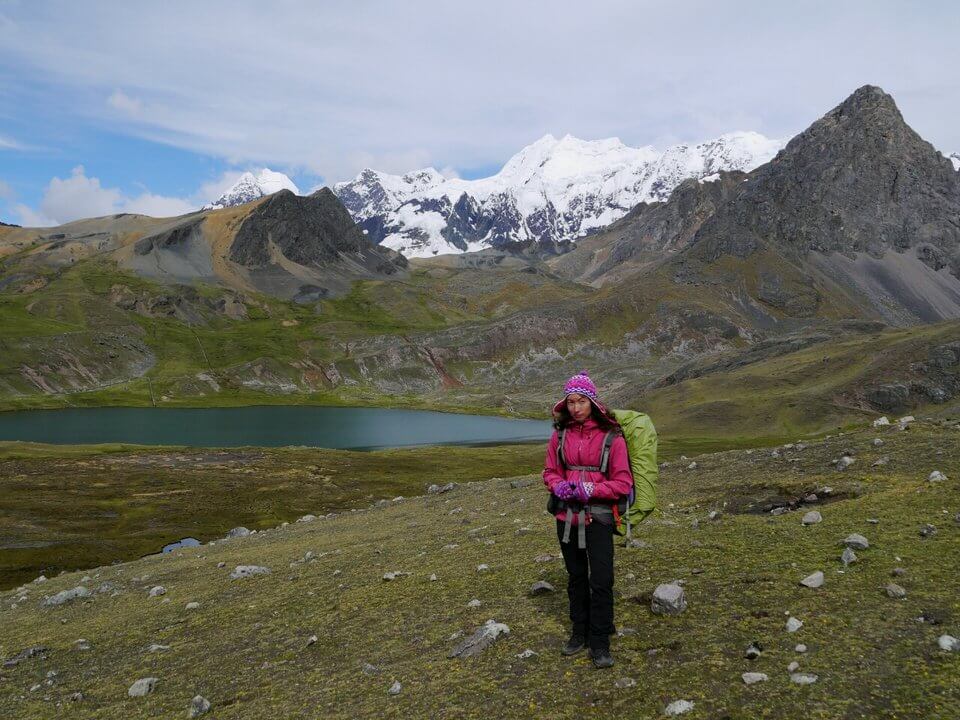 "The Ausangate trek near Cusco is one of our favourite treks in Peru. The scenery on the hike is incredible; colourful mountain lakes, hanging glaciers, the Rainbow mountain, green pastures with hundreds of alpacas, waterfalls, and the beautiful night sky. Ausangate is still quite off the beaten track hike compared to the more famous Inca Trail or Salkantay, except the Rainbow Mountain part which nowadays can be visited as a day trip from Cusco.
The total distance is 46km, and it takes between 5 and 6 days to compete the hike. We can rate Ausangate as a moderate/difficult hike, the main difficulty is the altitude, as the whole trail is above 4000m, with two passes over 5000m, so acclimatization here is essential. We'd suggest to spend a couple of days in Cusco and maybe do another hike to get used to the altitude before starting Ausangate. We hiked Salkantay and Choquequirao beforehand.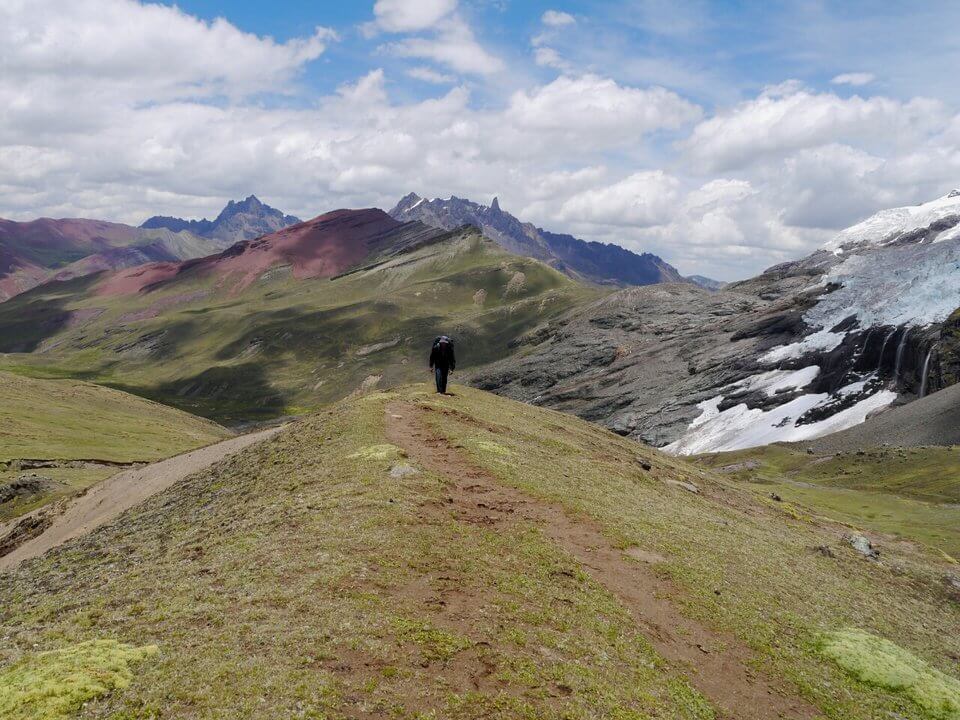 Weather can be another challenging thing on the hike it can change drastically from warm and sunny day to cold, overcast and rainy/snowy depending on the season. Best time to hike Ausangate is October – November and April when it's relatively warm and dry.
The hike can be done on your own, it's not compulsory to have a guide, the trail is quite clear and easy to follow though we'd suggest to get a map and have a GPS backup just in case. We did the hike independently and the whole trip cost us about US$30 per person including food, transport and even some gear rentals. It's easy to get to Tinque, the starting point of the hike, by bus from Cusco, the trip takes about 2 hours."
– Campbell and Alya from Stingy Nomads
7. Huayhuash: 10 Days, Difficult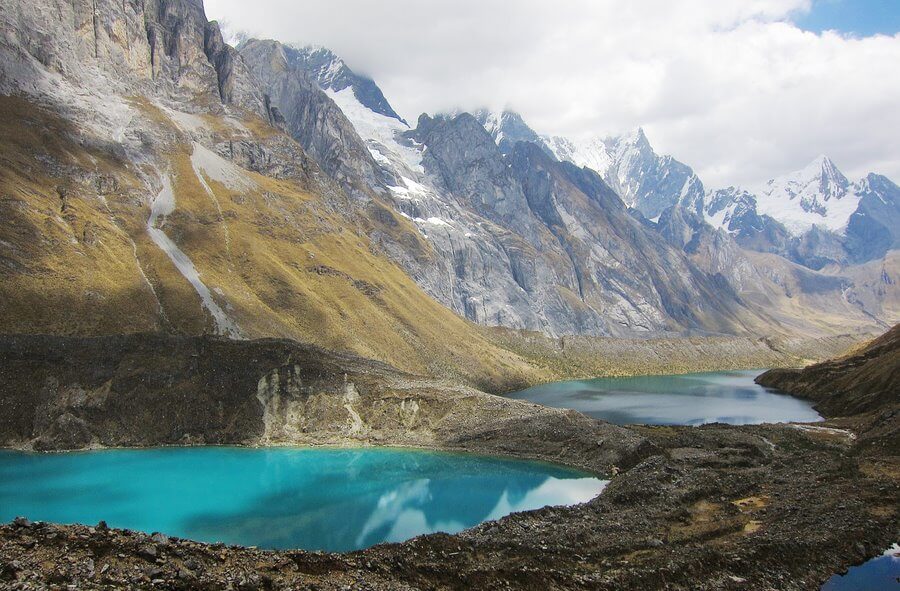 "The Huayhuash trek is located in northern Peru's Huascarán National Park and is 180 km (112 ml) long. It's most commonly done as a 10 day trek, but can be done from as short as 5 days to as long as 14 days. The trek is a circuit around the Huayhuash mountain range and involves crossing over 8 mountain passes.
One of the peaks in the Huayhuash range is Siula Grande, featured in the movie "Touching the Void". If you've seen the movie, you know how spectacular this area is. We passed numerous turquoise alpine lakes and forbidding snow-capped peaks. One for the bucket list for sure.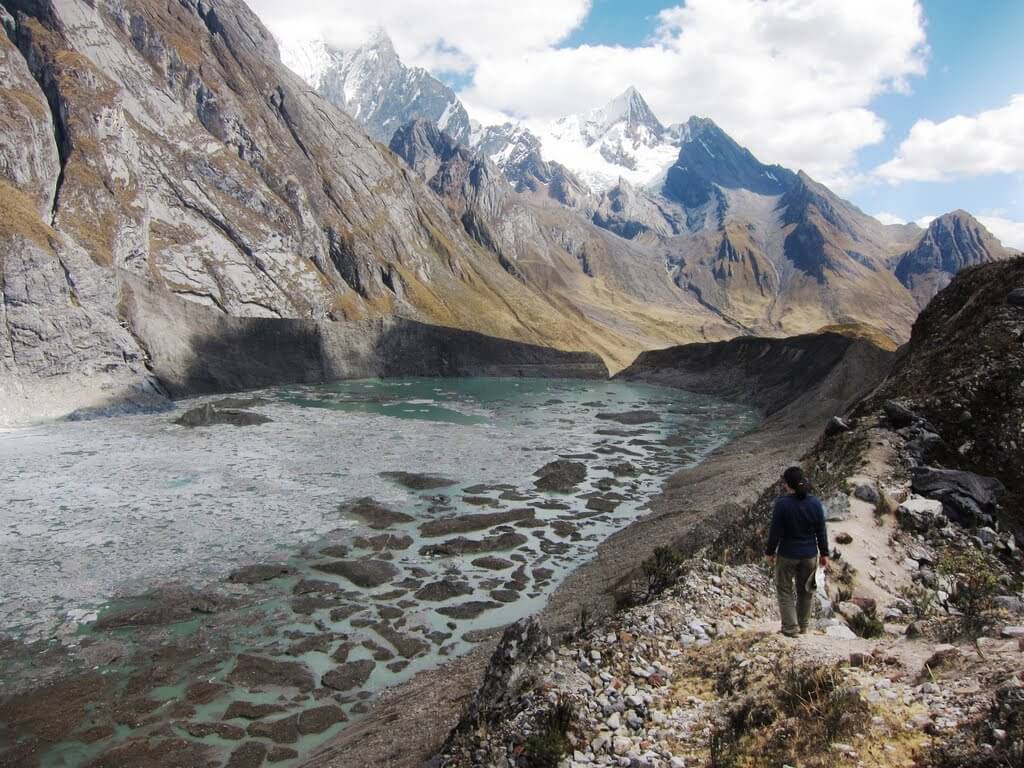 The Huayhuash Trek is considered to be more difficult than its more popular counterpart – the Santa Cruz – since most of the walking is done at over 4000m and some of the passes are at 5000m. Doing this independently is possible, but I recommend going with a tour company (the company I went with was called The Huascaran Adventure). Due to the length and altitude involved – altitude sickness and getting caught in bad weather is a real risk. Even with donkeys carrying most of our gear, it was still one of the hardest treks we've done. All of our group members experienced some form of altitude sickness.
Hiring guide, and getting rental equipment can be arranged from Huaraz, the nearest town where you should spend a few days acclimatizing."
– Jil of Jack and Jill Travel the World
8. Colca Canyon: 2 Days, Moderate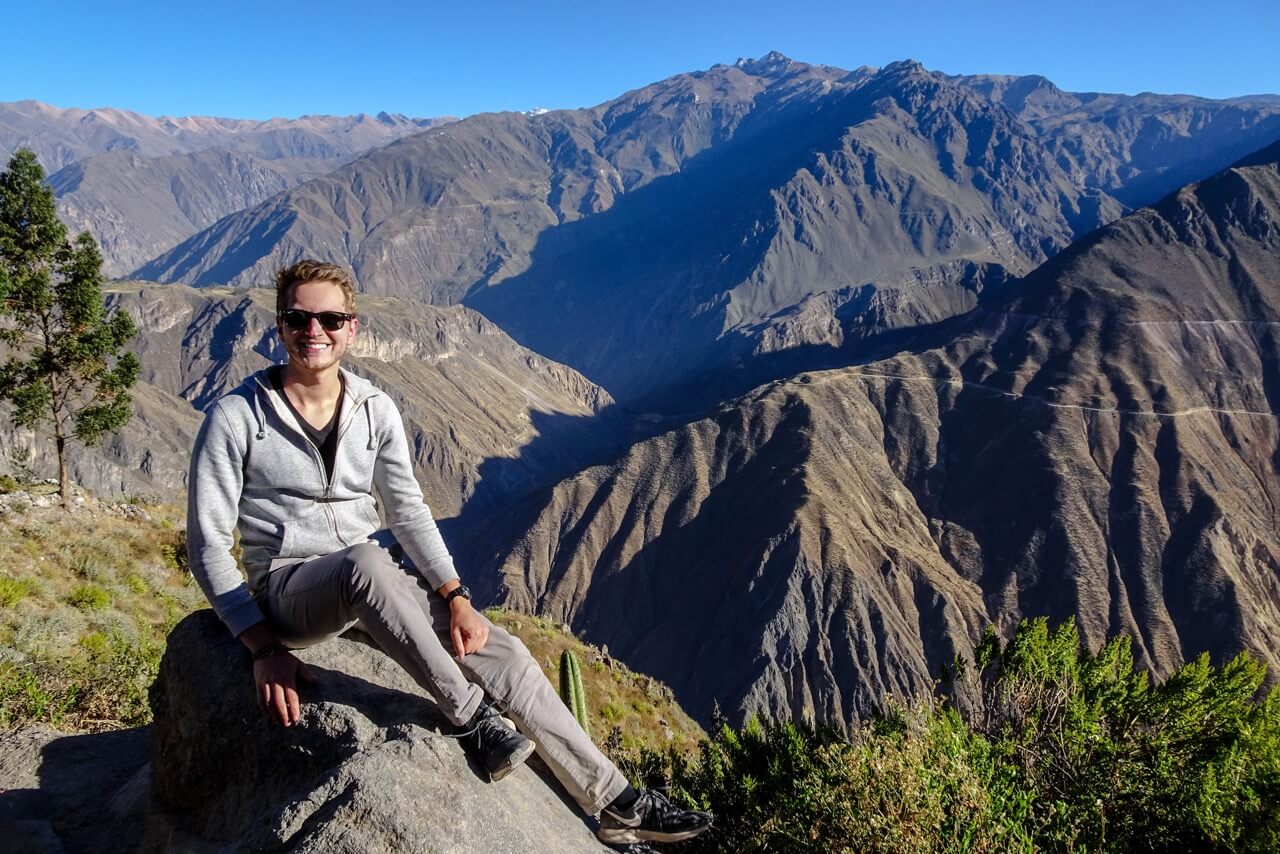 "A hike in Peru's Colca Canyon is a great experience and should be on your Peru bucket list! The beautiful colonial town of Arequipa is the perfect base, and while there is the opportunity to do a day trip, most people explore the canyon on a two or three-day tour, giving you enough time to hike in the canyon rather than just seeing it from above.
There are several tour companies offering the trip for a fair price, and in my opinion, the two-day trip is by far the best option. The hike was approx. 16 km on the first day, and 6 km on the second day. I'd describe it as medium-difficult due to the high elevation and the steep climb.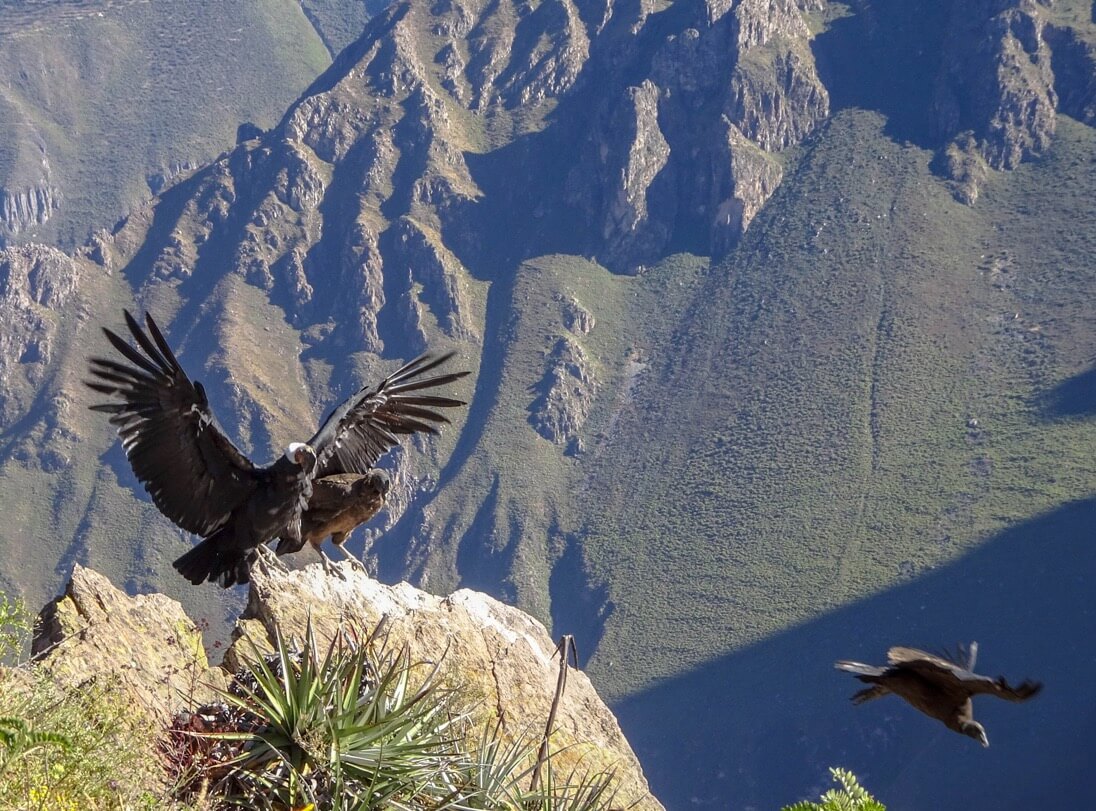 From Arequipa, it takes around 2-3 hours to reach the Colca Canyon, and you'll be able to stop at some viewpoints, enjoying the incredible views and if you're lucky, you'll even spot some of the huge Andean condors. Finally, the hike into the canyon begins and you will spend your first few hours climbing down the steep and rocky trail into the canyon. While this part is quite exhausting, and you need to be careful due to the slippery rocks, the landscape in the canyon is rewarding. At the bottom, there are some local restaurants for lunch and you'll walk further through small and local villages, crossing rivers and rocks while making your way through the canyon.
There are several lodges and accommodation facilities at the bottom of the canyon, where you will spend your evening and your night. If you're hiking in the Colca Canyon as part of a 2-day tour, you'll have a very early wake-up call around 4-5am, to make your way up the canyon again before sunrise to avoid the heat. The hike up is very exhausting, since it's extremely steep and depending on your level of fitness, it will take you 2-4 hours to reach the top. Afterwards, breakfast is waiting for you and most tour agencies include a few stops at a viewpoint and hot springs on the way back to Arequipa. In case you decided to go for a 3-day tour, you will spend two nights in the canyon, giving you more time to relax and to enjoy the landscape."
– Patrick from German Backpacker
9. Choquequirao: 5 Days, Difficult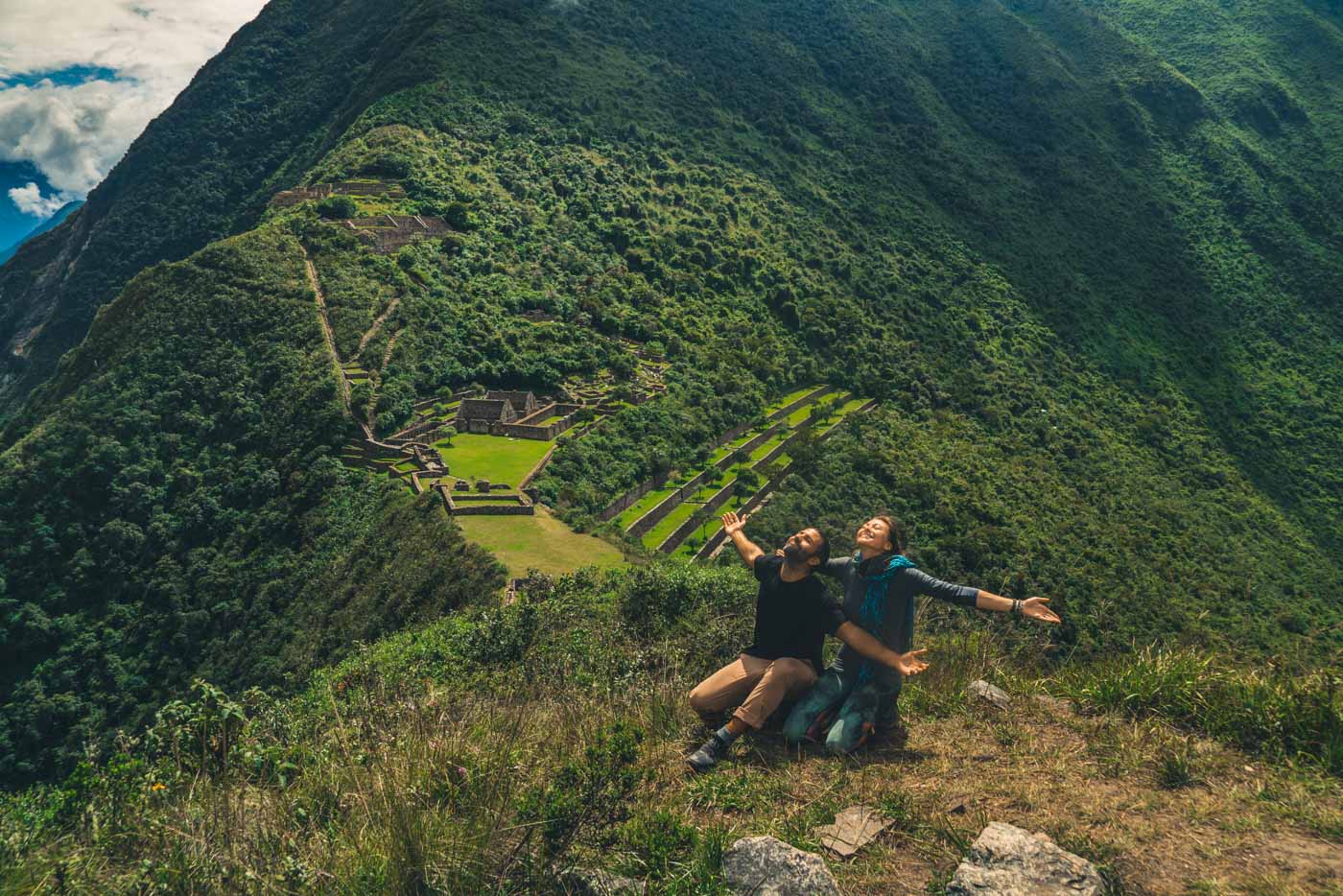 "Choquequirao is a 5-day trek that starts outside of Cusco and takes you to the ancient Inca ruins of Choquequirao, hidden deep in the Apurimac Valley. These ruins are often described as the "little sister of Machu Picchu", although many archeologists suspect that the total size of Choquequirao is actually significantly larger than the ruins of Machu Picchu. However, at present day, over 70% of Choquequirao has not yet been excavated.
The trail to and from Choquequirao spans over 60 kms and the hike to the ruins is considered to be technical and challenging. Due to the daily altitude changes of up to 1,000-1,500, days are long and strenuous, but luckily the views along the way make up for the fitness challenge. The ruins themselves are impressive and well preserved. They may not be as well known as Machu Picchu, but they certainly are worth a visit.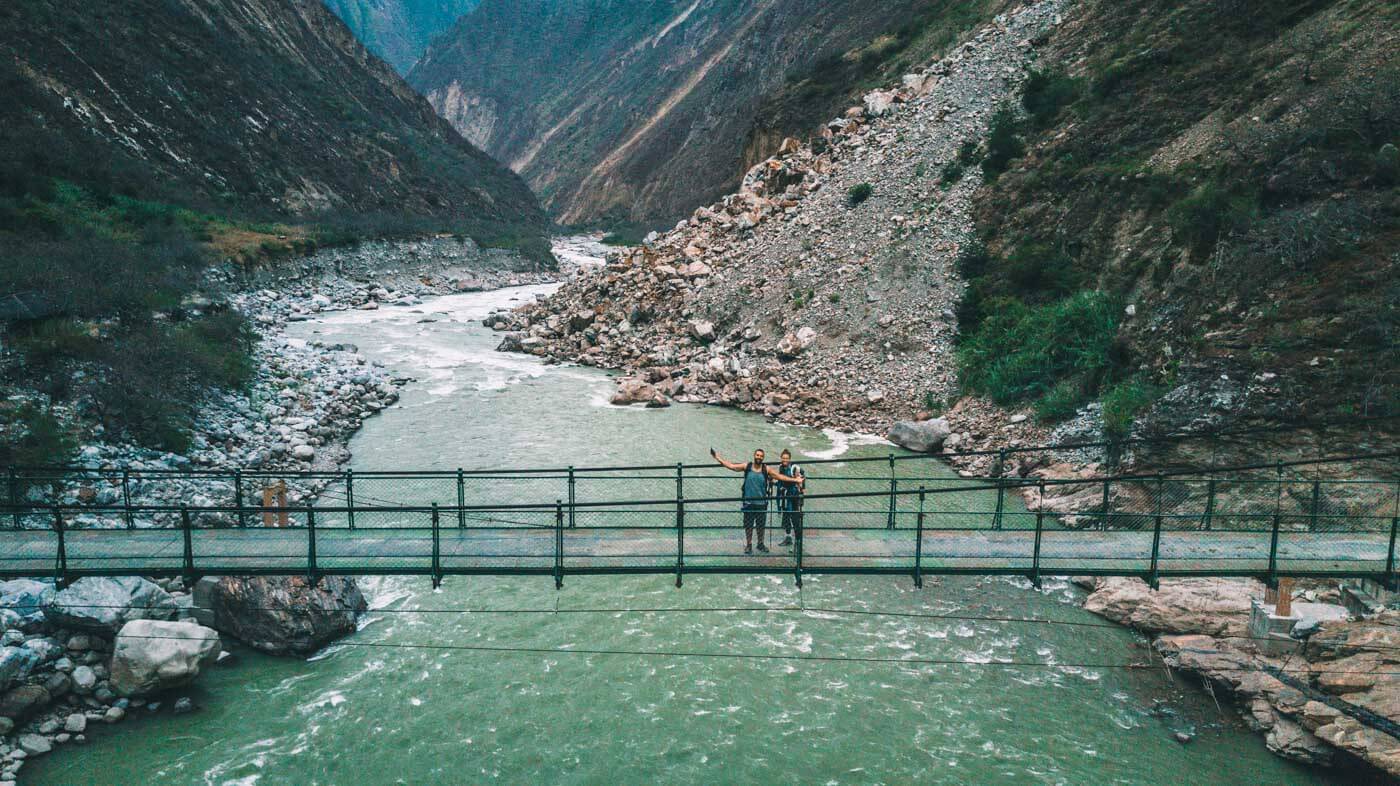 While it is possible to undertake the hike to Choquequirao on your own, we highly recommend doing it with a responsible tour provider, like Apus Peru. The local guides and porters from Apus Peru made our experience on the trek that much more enjoyable, taking our focus away from carrying supplies and worrying about cooking meals and allowed us to fully immerse ourselves in the scenery and enjoy the experience."
– Oksana & Max from Drink Tea Travel
10. Marcahuasi: 1 Day, Moderately Difficult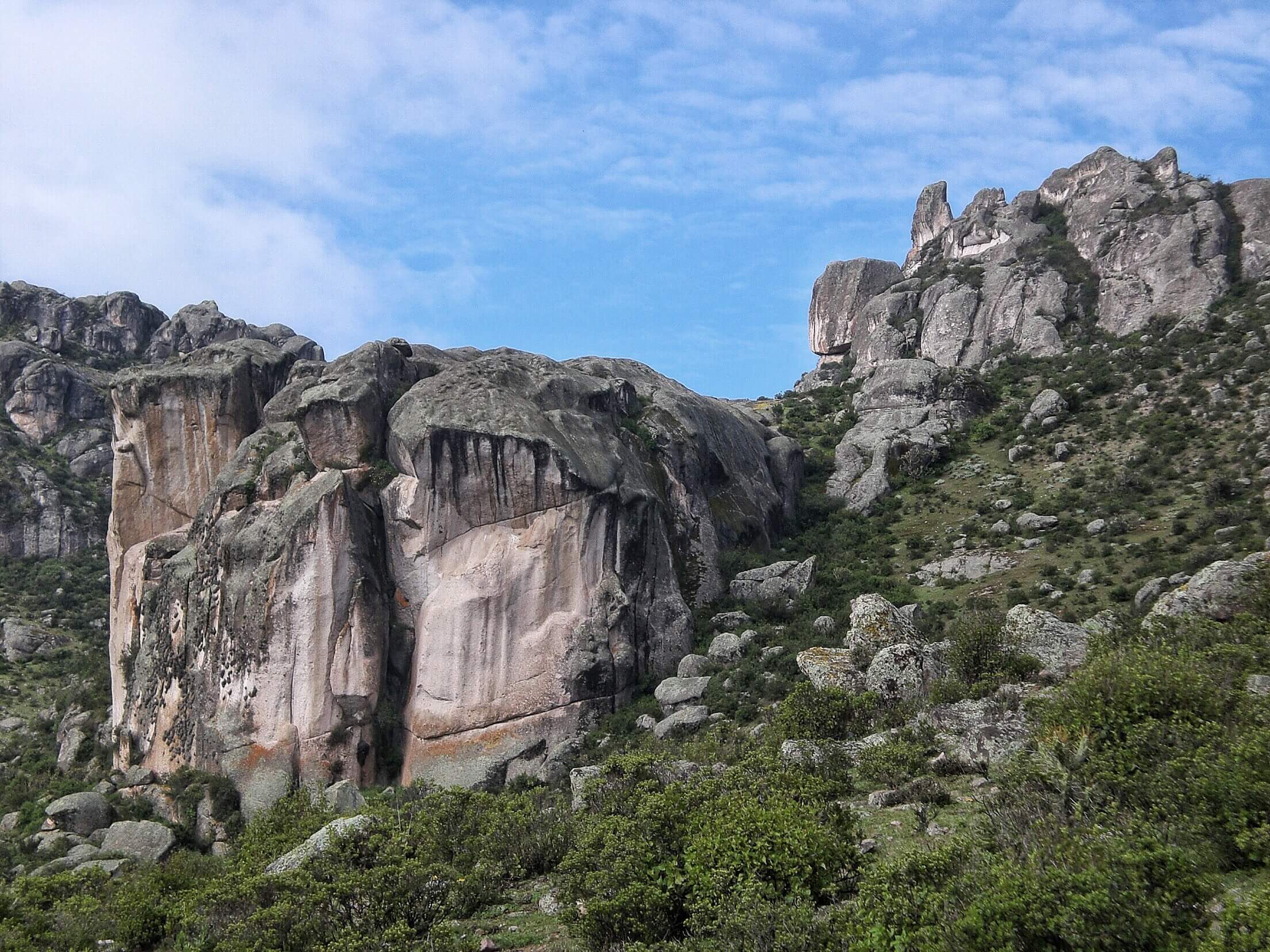 "Most people who visit Peru typically hike the Colca Canyon and venture to do the Inca Trail, so the majority of travelers don't know where Marcahuasi is. To be fair, not even many locals do. Marcahuasi, located at 4000 meters above sea level, is a hybrid between a natural site (with rock formations resembling face shapes of both humans and animals) and an archaeological site. It can be reached via a strenuous walk from San Pedro de Casta, a tiny village located around 100 km from Lima and sitting at 3000 meters above sea level.
The trip to San Pedro de Casta is in and of itself an adventure: Factor in around 5 hours to cover the short distance, and a mixture of a cab ride to reach the bus/colectivo stop to catch the bus to Chosica from where buses leave to San Pedro de Casta. The trip usually lasts about 3 hours along the side of a mountain and with incredible cliffs that make the view and the overall trip literally breathtaking.
Though buses leave every day from Chosica to San Pedro, the same can't be said for the buses back. They are supposed to leave every day at 2:00 pm, but in fact they leave just about whenever. This means that those who plan to hike Marcahuasi should count it as a 2 to 3 day trip as a minimum and consider spending the night in San Pedro de Casta, unless they have their own cars.
Once in San Pedro de Casta, visitors have to register themselves in the tourism office, located in the main square. It is impossible to miss it: the village receives such few visitors (no more than one or two per week) that they are immediately identified and welcomed by the locals. The woman at the tourism office typically walks visitors to the only hotel, a very modest "hospedaje municipal" which has private rooms with or without bathrooms (but no hot water) for no more than $6 USD per person. As it gets very cold at night, make sure to carry enough warm clothes and a sleeping bag too. The hotel provides blankets.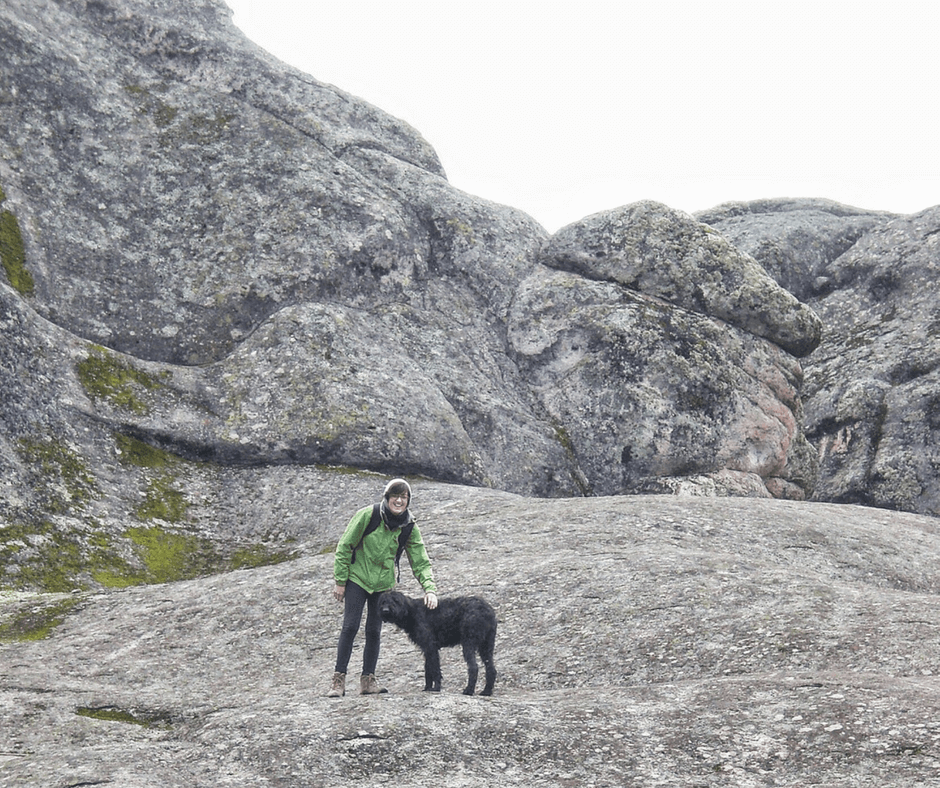 The actual hike can be done independently. It leaves from the village and follows a well marked trail. It takes between 6 and 8 hours to complete the trail. It is best to plan to leave right after sunrise, as it typically starts raining around 1:00 pm. There are no shops along the way, so make sure to carry plenty of water and snacks for the hike.
The hike itself (around 12 km round trip) is rather strenuous due to the high altitude. It's possible to get horses in San Pedro de Casta.
On the way up, the views of the mountains are spectacular. Marcahuasi itself is a beautiful site, where silence rules – making the place rather eerie." – Claudia of My Adventures Across the World
11. Chinchero to Urquillos: 1 Day, Moderate
"This little-known Inca Trail hike between Chinchero and Urquillos is short, steep and stunning. Taking about 4 hours, the 8 km route passes through an impressive variety of landscapes and although it is downhill nearly all the way, don't be fooled into thinking it will be easy. The relentless gradient is punishing on this moderately graded hike, but the scenery is more than worth the effort.
You don't need a guide but if you want to really understand the environment you're walking through, we do recommend it. We hired one through our accommodation near Urubamba, and were glad we did.
The trail begins in the Andean village of Chinchero, just 30 km north east of Cusco. Famous for its traditional weaving culture, Chinchero is also known as the birthplace of the rainbow! Just outside the village, the path traverses magnificent Incan agricultural terraces, which are still in use today. It feels rather like walking back through history, and we had it all to ourselves!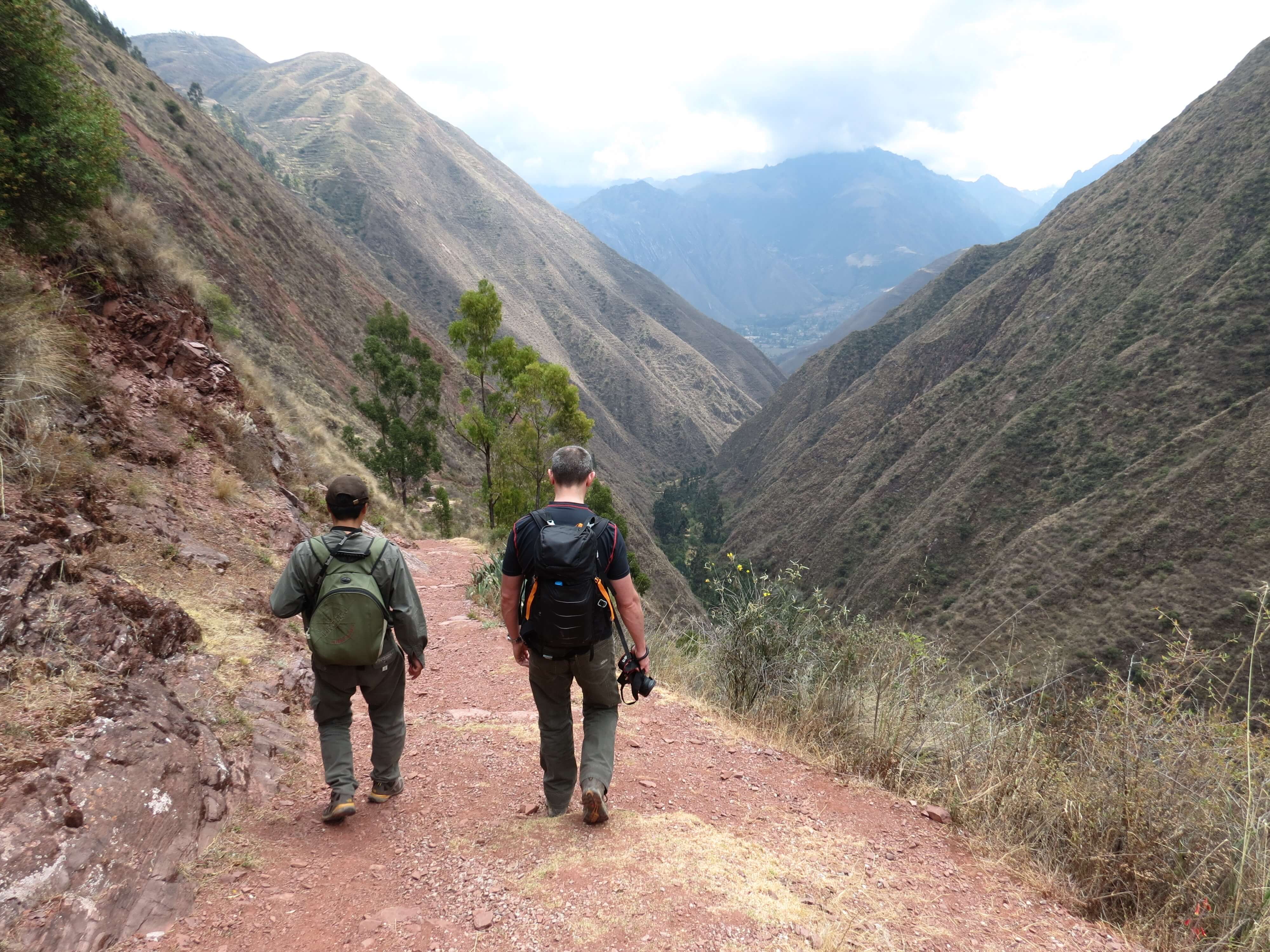 Flanked by waterfalls and functioning Incan irrigation channels, the trail winds its way down into the Sacred Valley, passing through misty valleys, dramatic gorges and peaceful eucalyptus forests. Lone farmers tend to small pockets of cultivated land, and on our hike we often stopped for a friendly exchange of waves and nods.
About halfway down the trail there's an opportunity to scramble down to view some waterfalls. The path however is incredibly steep, and coming back up is a bit of a challenge. Having a head for heights is obligatory. Back on the main trail, the gorge is now at its most dramatic, with plunging mountainsides, distant views of snow-capped Andean peaks, and eagles soaring high overhead as you continue down to the sleepy hamlet of Urquillos and the end of the trail. The hike makes a perfect day trip from Cusco, and can be combined with a visit to the weaving collectives in Chinchero, or even a trip to Pisac."
– Heather of Conversant Traveller
12. The Trek Gran Vilaya: 4 Days, Difficult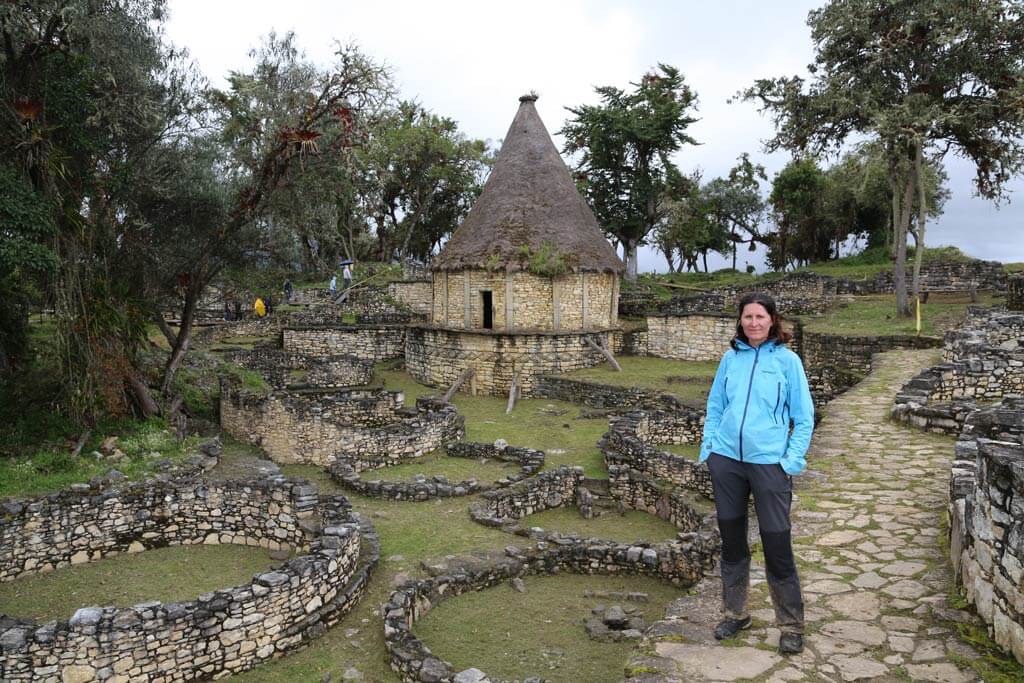 "The Trek Gran Vilaya, located in Cordillera Central, is one of my favorite treks in Peru – I have done a lot in that country! Because it combines great landscapes, history, and adventure, it is usually called the Inca Trail of the North (but it costs half price).
The ruins here are the main sights of the Chapapoyas, warriors who controlled this area from AD500 until their defeat by the Incan Empire in the 15th century.

The Trek Gran Vilaya (4 days and 3 nights) is a mystical trek through the jungle, beautiful valleys, lost citadels (some of them still to be discovered), great panoramas, and welcoming local people. The journey starts in the colonial city of Chachapoyas where you can book the trek with a local company.
When we did this trek in 2015 it was not well known yet so there were only 2-3 companies offering it, all located in Plaza de Armas. The funny thing is that all these companies were working with the same guide so regardless of who we booked with, Roger would be the guide. During the 4 days we walked an average of 6-7 hours per day, sometimes with steep inclines over 1400 m and descending 1000 m. We had the opportunity to visit some great Chachapoya sites like the watching warriors sarcophagi in Karaija, or the citadels of Pirquilla and Lanche, the latest uncovered from the jungle only 3 years ago. The last day was spent visiting Kuelap, Chachapoya's main citadel and center of their power."
– Elisa of World in Paris
13. Huayna Picchu: A Few Hours, Moderate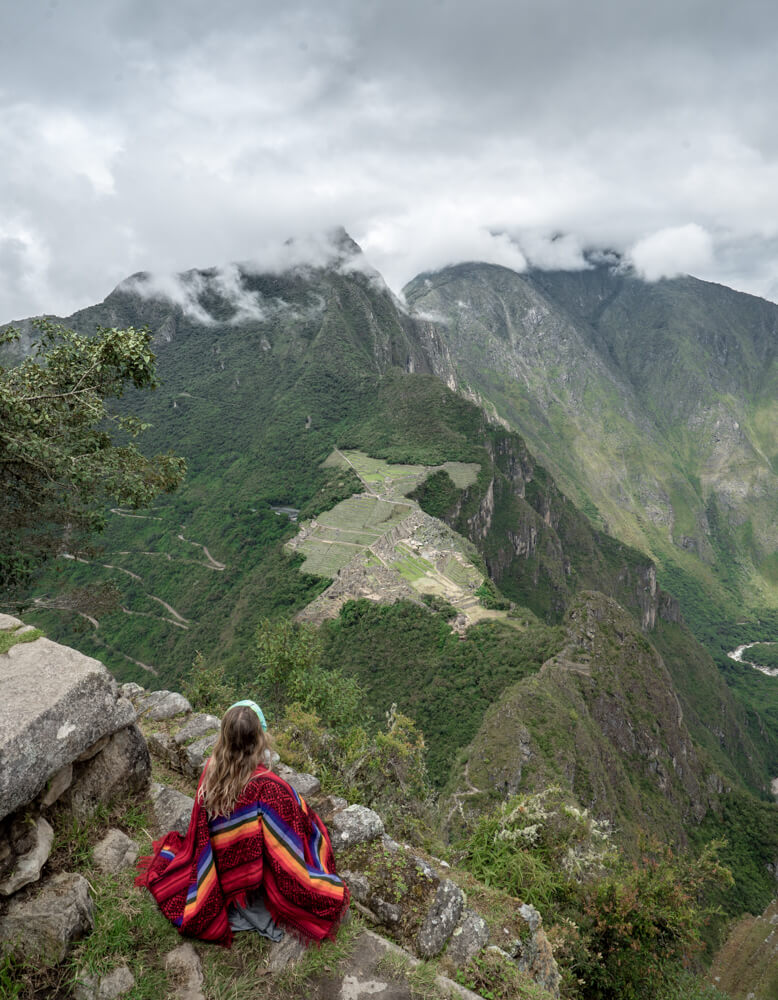 Huayna Picchu is the mountain that you see behind Machu Picchu in most photos, though most people who visit have no idea that you can actually climb this one as well! It requires a separate, rather expensive $50 permit, however it gives you an insane overview over Machu Picchu, pictured above.
The hike is steep, up relentless stairs, however it's only about an hour or two to the top and is easy to tack onto the end of the Inca Trail if you've still got the energy. Book the permit well in advance as this one sells out!
Spanning many areas of the country over several mountain ranges, those are our favorite hikes in Peru. Ranging from just a few hours to over a week, these hikes each have their own unique beauty and reasons for doing them.
Peru, you sure are beautiful!