I first heard that Peru has 30 out of 32 world climates in Cusco right before I started hiking the Inca Trail. I hadn't explored much yet, but it made sense considering there are several mountain ranges, the Amazon jungle, a nice long stretch of coastline, and the sand dunes of Huacachina all in Peru.
Now that I've spent a month in Peru I can confirm, this country has more climates and microclimates than almost anywhere else I've been. That makes for some diverse travel options, as well as activities, and to be honest, a somewhat complicated packing list.
All that aside, Huacachina was a highlight for me, mostly because deserts and dunes are beautiful and mashing down them on a sandboard or dune buggy had me smiling from ear to ear. The following are some of the best things to do plus a general guide to Huacachina: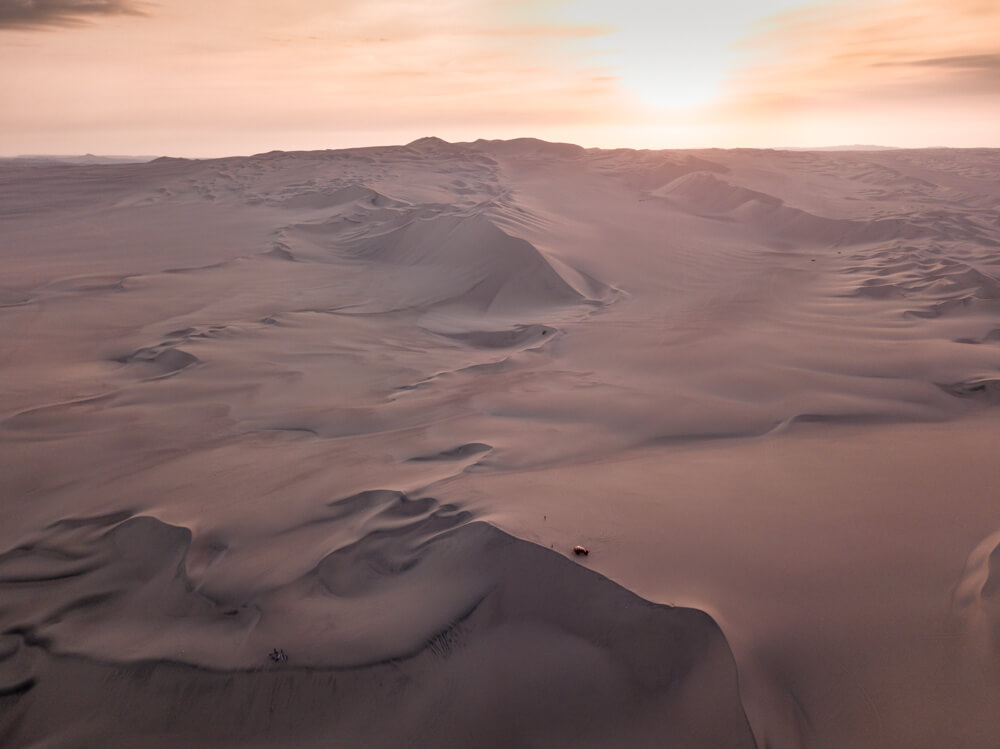 Getting there
Huacachina is located about 5 hours south of Lima down a desolate stretch of coastline. Unless taking private transport, like we did on my BMTM Adventures tour, or if going with Peru Hop (which I honestly think is overpriced), you'll need to catch a bus to Ica first. This is possible from both Lima and Cusco.
Once in Ica, you'll need to take a taxi to Huacachina. It's a close drive and shouldn't cost more than 10-12 soles. If you have a local SIM, you can also check for cars on Uber.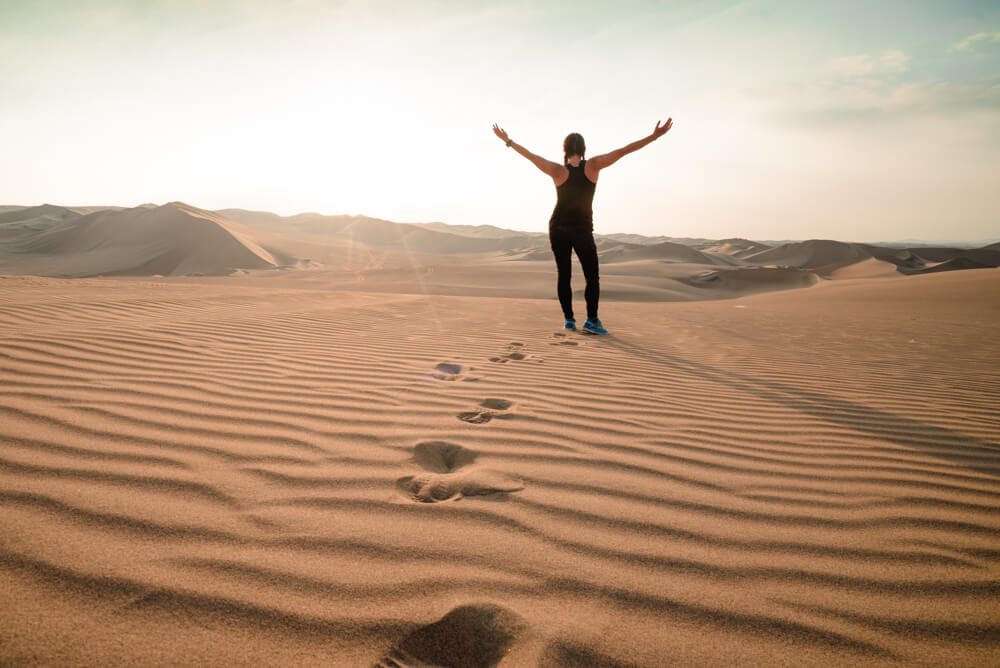 Sunset and sunrise
The best time of day to enjoy the dunes is at sunrise and sunset. We arrived in Huacachina around 3pm and were on the dunes by golden hour.
Sunrise is also a fantastic time to be out on the dunes. Take a headlamp along and head out to the dunes behind the oasis and watch the sunrise over Ica to illuminate the dunes.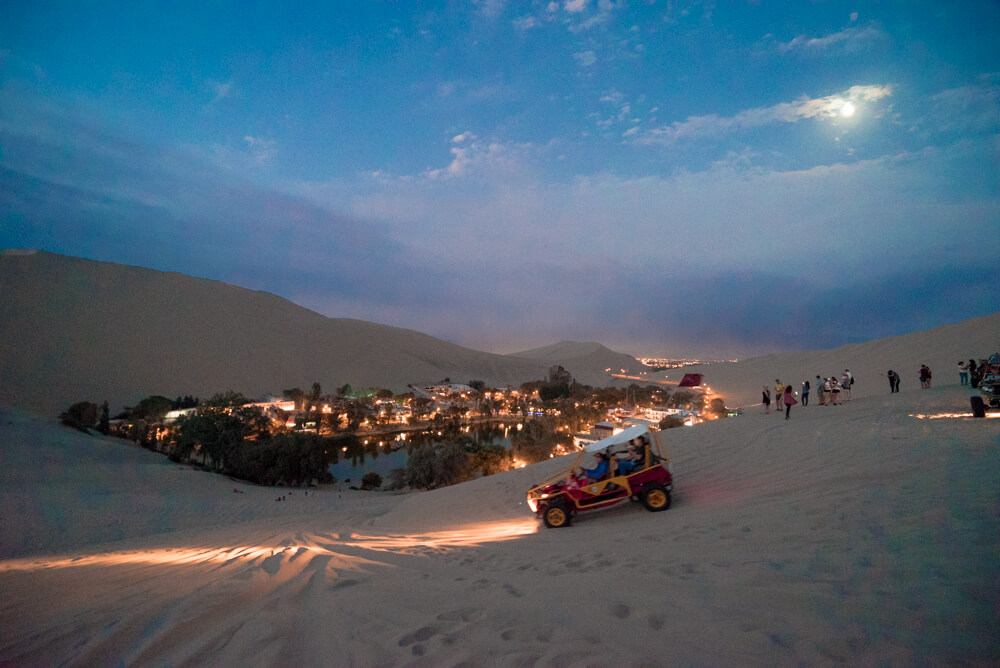 Sandboarding, sledding, and dune buggy rides
As you can see from the photo above, Huacachina is tiny. The town itself is not the draw, it's the dunes!
Just about everyone in town will try to sell you a dune buggy and sandboarding tour. They all go to the same place, so go with whatever price and company feels good to you.
The buggy ride is one of the best parts, both because of the thrill of racing down the dunes, and the fact that it means you don't have to climb the dune in order to sandboard down it. The buggies all run on a one-way track, so even if it seems like your driver is gunning forward full speed, you don't need to worry about a buggy coming back at you in the other direction.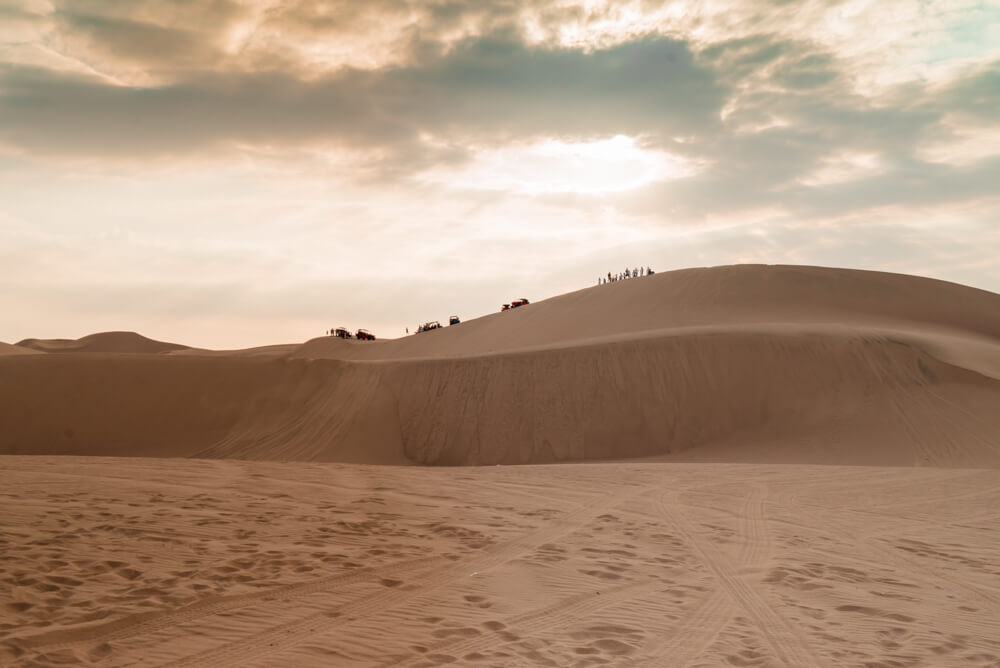 Sandboarding, much like snowboarding, involves getting fitted for boots and strapping a board to your feet. It can be dangerous as the dunes are steep. I was a little surprised as well that we weren't offered helmets like I had been in Namibia. That said, I find sand to be much softer than snow. If you enjoy snowboarding, then you'll love sandboarding too.
If that's not your speed, you can also sled down on your stomach, face first. This reminded me a lot of air boarding in the snow. You can use your feet behind you as brakes if you're going too fast for comfort.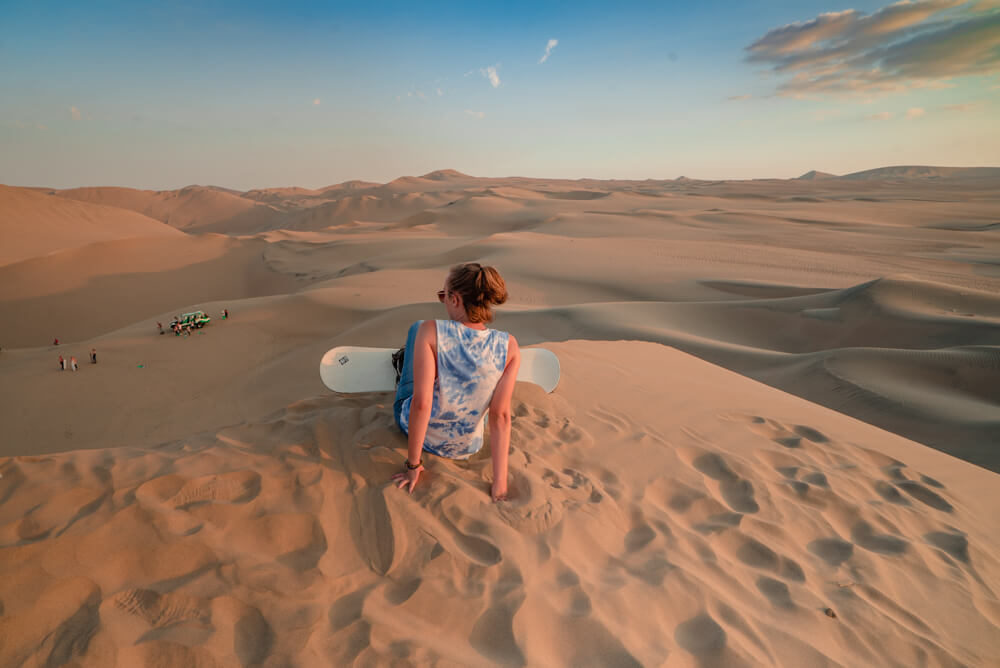 Nazca lines
Scenic flights over the Nazca Lines, a UNESCO World Heritage Site, are also heavily promoted in Huacachina. Just about anywhere you can book activities will offer flights to the Nazca Lines as well.
There are over 70 designs etched into the earth, ranging from simple geometric shapes to more complex animals and and human figures. They were created by the Nazca culture between 500 BC and 500 AD and the largest of them are up to 1200 feet long! Given the sheer size, they are best viewed from the air.
From Huacachina, the going rate is around $90 USD and the excursion takes at least 6 hours, four of which are spent driving to and back from Nazca. Bring cash as at the time of this writing, the ATMs don't always work in Huacachina and some or all of the fee for the flight must be paid in cash.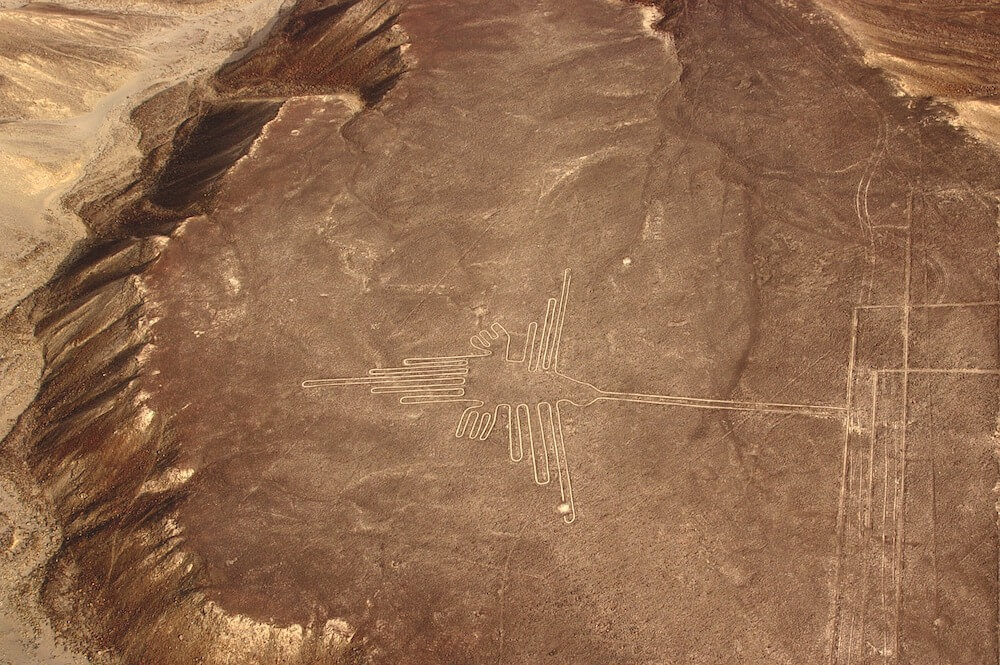 Where to stay
As mentioned previously, Huacachina is tiny. There aren't a ton of options, but my group and I enjoyed our stay at Hotel El Huacachinero. It's located right in town and has a nice pool, which is welcome on those hot days out in the desert.
For a more economical option, check out Wild Olive Guest House across the street. Both are well-positioned for an early morning dune climb!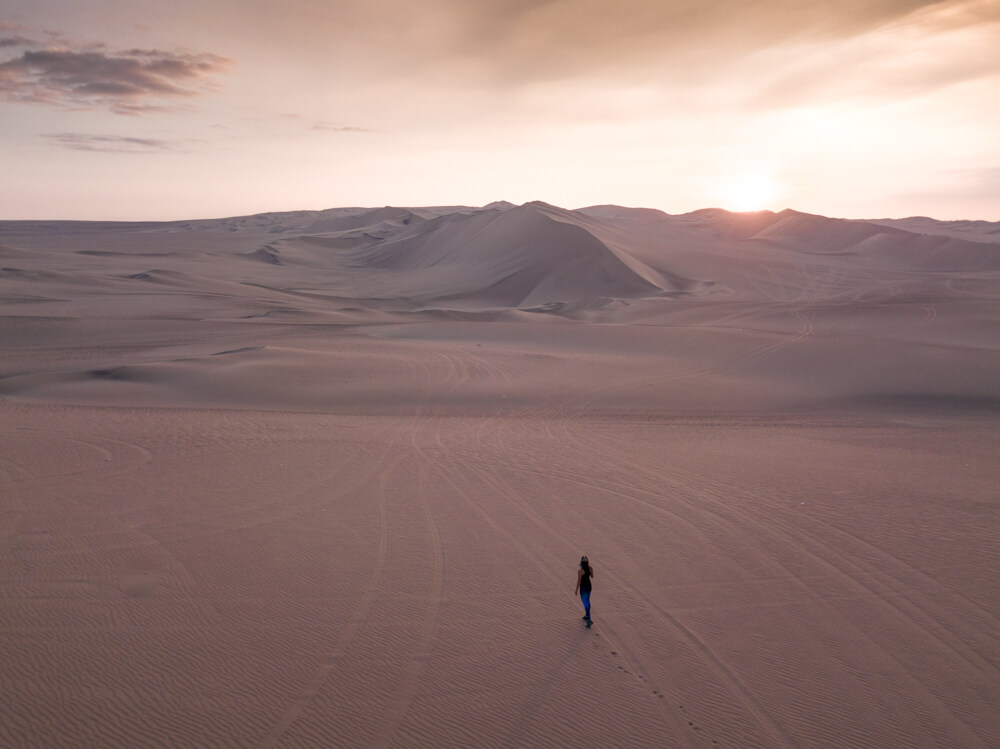 Peru, I never would have guessed that I'd be climbing in mountains with snow falling down one day, riding a boat down a river the next, and shaking sand out of my shoes all in the same week.
If you have a chance to make it to Huacachina, do it. It's worth the time in the car or bus for this gorgeous desert experience.