When in Sri Lanka, the locals always want to ask me what I think of it. These are usually Uber drivers bringing me to or from the airport, which for some reason, between going to the Maldives, coming back, popping over to Indonesia, then coming back, I did a lot of this June. (Sidenote: from the city center to the airport only cost like five bucks in an Uber in Sri Lanka. Win!)
I have come to absolutely love taxicab conversations during my travels, so allow me to take you to the East Coast of Sri Lanka through my most recent taxi cab confession: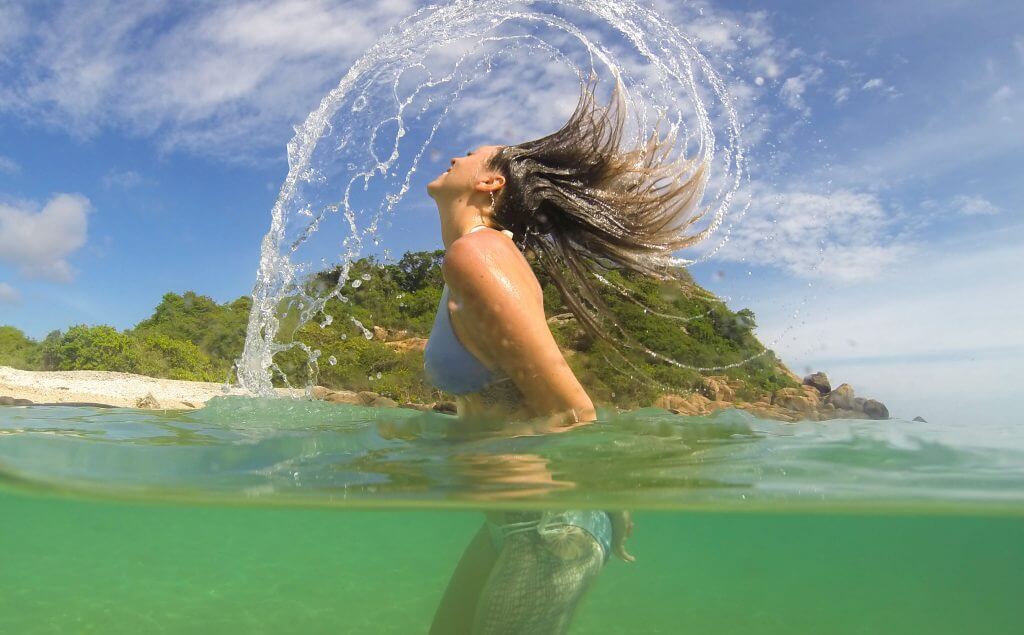 He asks if I like traveling in Sri Lanka. I tell him that it ticks all the boxes:
The food is really good
The people are really sweet and friendly
The landscape is really impressive! Sri Lanka offers beaches, waterfalls, mountains to climb, unique cultural remains, and temples (it is a Buddhist country)
Most importantly, it feels safe to me as a girl who mostly travels on her own
I tell him I was here about two years ago. It was a layover from the Maldives that I decided to deplane for. It wasn't really planned, it was more about taking the opportunity to explore a place that hadn't been on my radar before.
I didn't have any idea of what Sri Lanka would be like. It's only quite recently that the 26-year civil war ceased and it started to become a hub for tourism, particularly in the harder-hit east and north, so there just wasn't much info out there on it yet.
These days, the driver and I agree, there are more and more people coming from abroad to visit this gorgeous place.
I have certainly seen the growth since I've been gone. There is construction all over the capitol city of Colombo, The waves of the East Coast are becoming famous enough to draw surfers from all over the world, and last time I was here, I was the only foreigner on the train. This time, I saw backpackers here and there. Sri Lanka is by no means a 'touristy' place yet, but rather pleasantly on its way. If handled correctly, and it seems that it is so far, it could be a real benefit to the local economy, otherwise bolstered by tea and textile exports.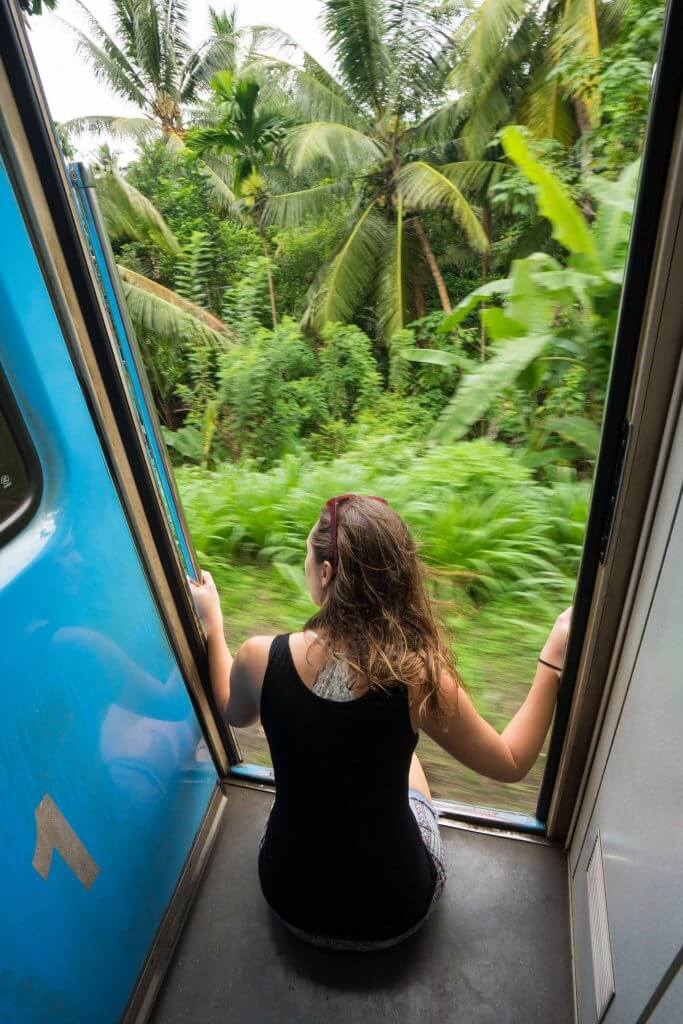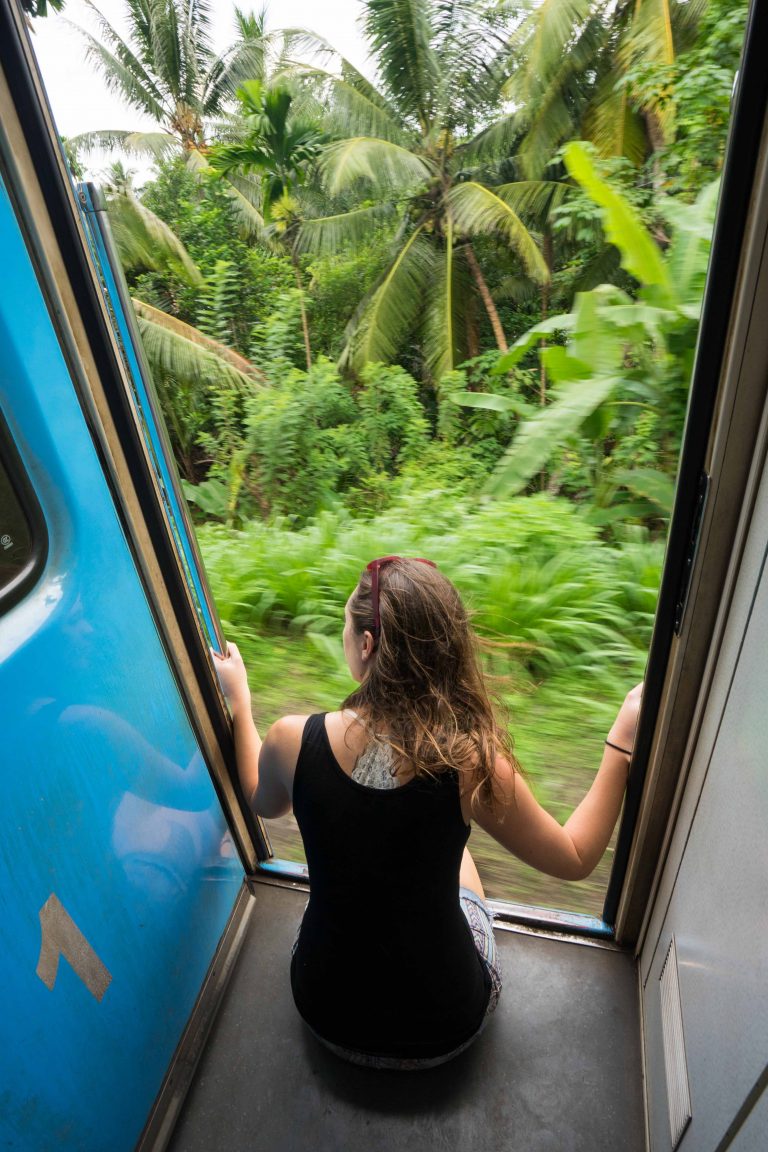 There are a few things that were quite a pleasant surprise to my first time here. I never expected for Sri Lanka to be a Safari destination. I could not believe that I saw elephants, leopards, all kinds of gorgeous birds, monitor lizards, and wild pigs all in the same day when I took a safari in Yala National Park. In my mind I always just thought that was in Africa. I guess that's what traveling does, doesn't it? Makes you realize that there is so much more to this world than those commonly-held beliefs.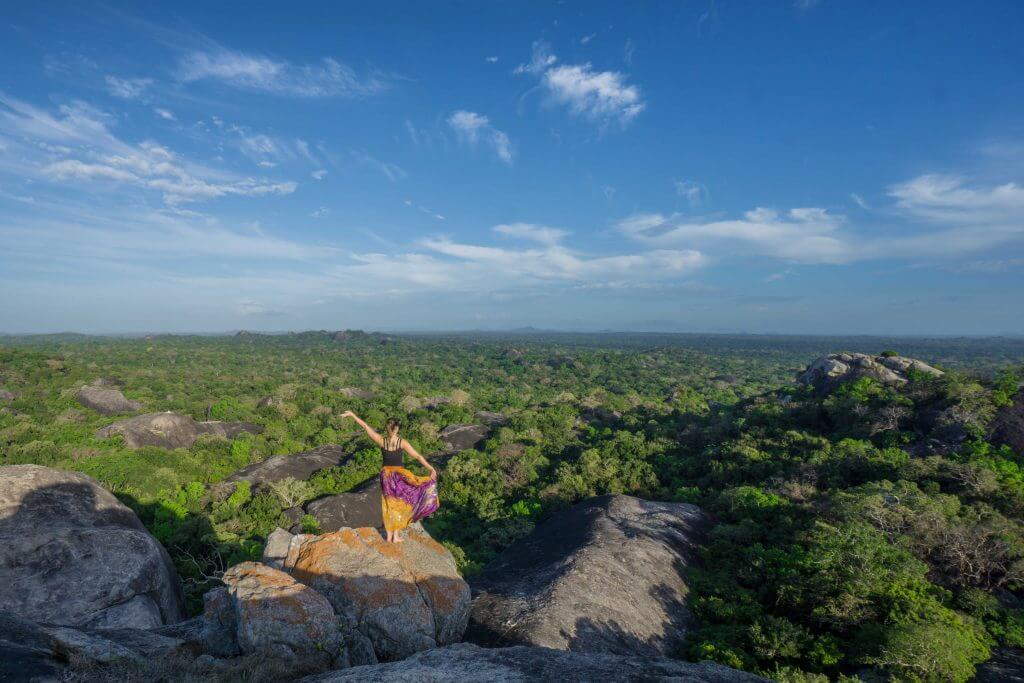 But that was last time I was here. This time it was all about a little something different: After months spent in the mountains of Patagonia I needed to practice some ocean appreciation. So I headed to the somewhat lesser developed East Coast to see what the sea looks like over there, and I made a few amazing discoveries!
Arugam Bay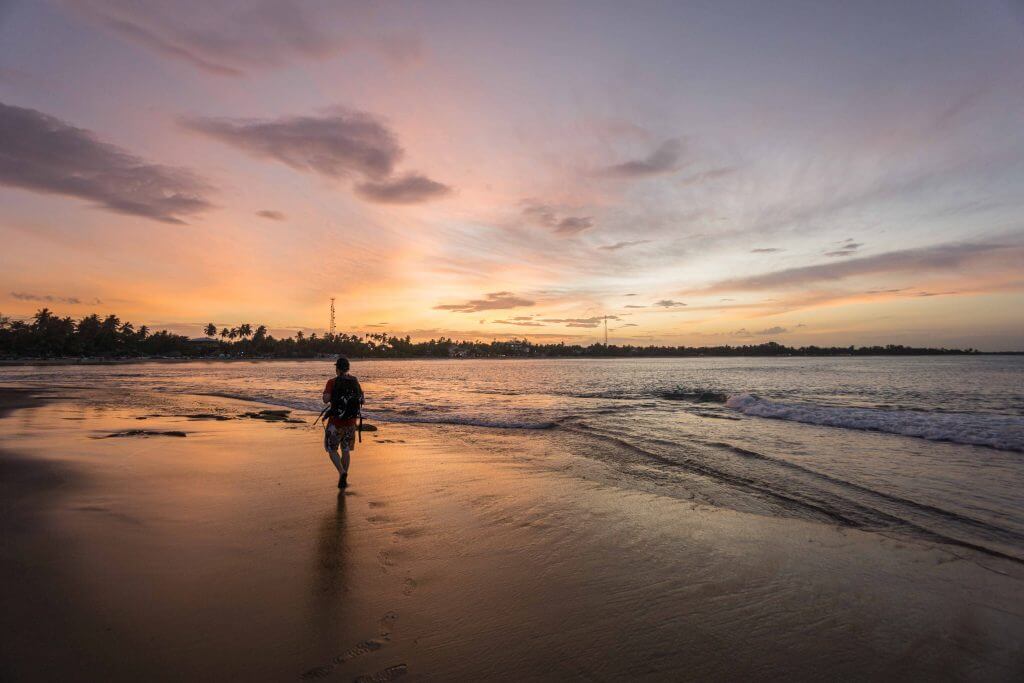 Arugam Bay on the East Coast of Sri Lanka is the perfect little hippie town, full of surfers, backpackers, and locals.
The sandy beach is covered in little fishing boats, but the surfers point is its match with boards. I recall my friend Adam saying to me that it reminded him of Tofo in Mozambique and I totally understood where he was coming from. It sure had the same characteristics in that you kind of wondered how people ended up there, like it was some kind of special secret, and it probably wasn't their first time abroad. They were probably pretty interesting people, and if you spent any measurable amount of time there, you would probably find it incredibly hard to leave.
It's the kind of place where beach bars line the sand. It's where hammocks sway in the breeze and the air is so hot and sticky you just can't resist the seductive urge to jump into the ocean for some vitamin sea.
My time there was too short, but I will file that in the ever-growing folder of places that I would love to return to one day.
Here's the hotel I recommend there. It was laid back with some cool people and great food.
Passikudah Beach
I found another gem, too, but in sharp contrast to Arugam Bay, it's a beach full of resorts. It's tranquil and there aren't many backpackers around, but if I ever end up on a honeymoon, this is definitely on the list.
Locals told me it's the best beach in Sri Lanka, but first allow me to point out this amazing pool: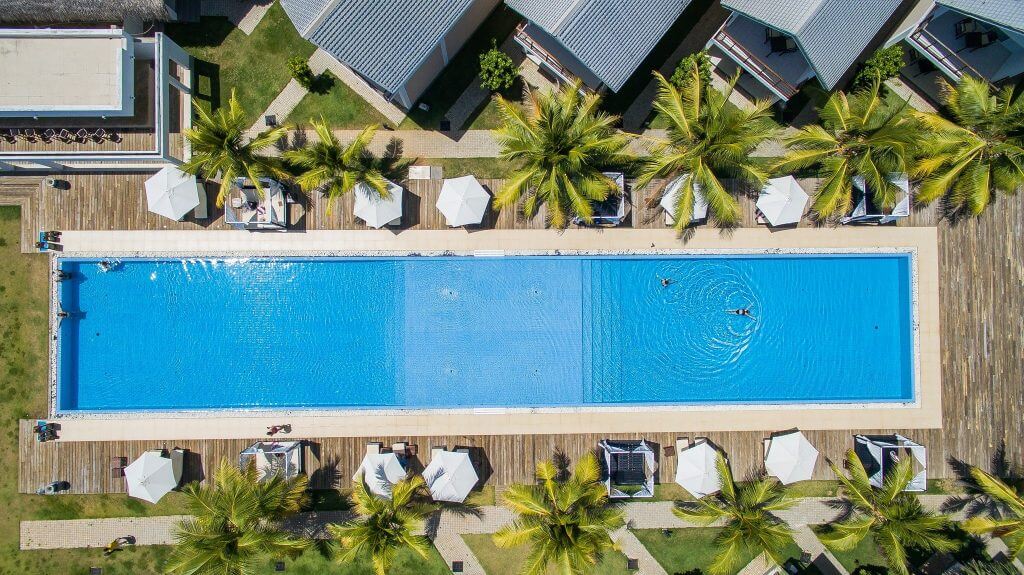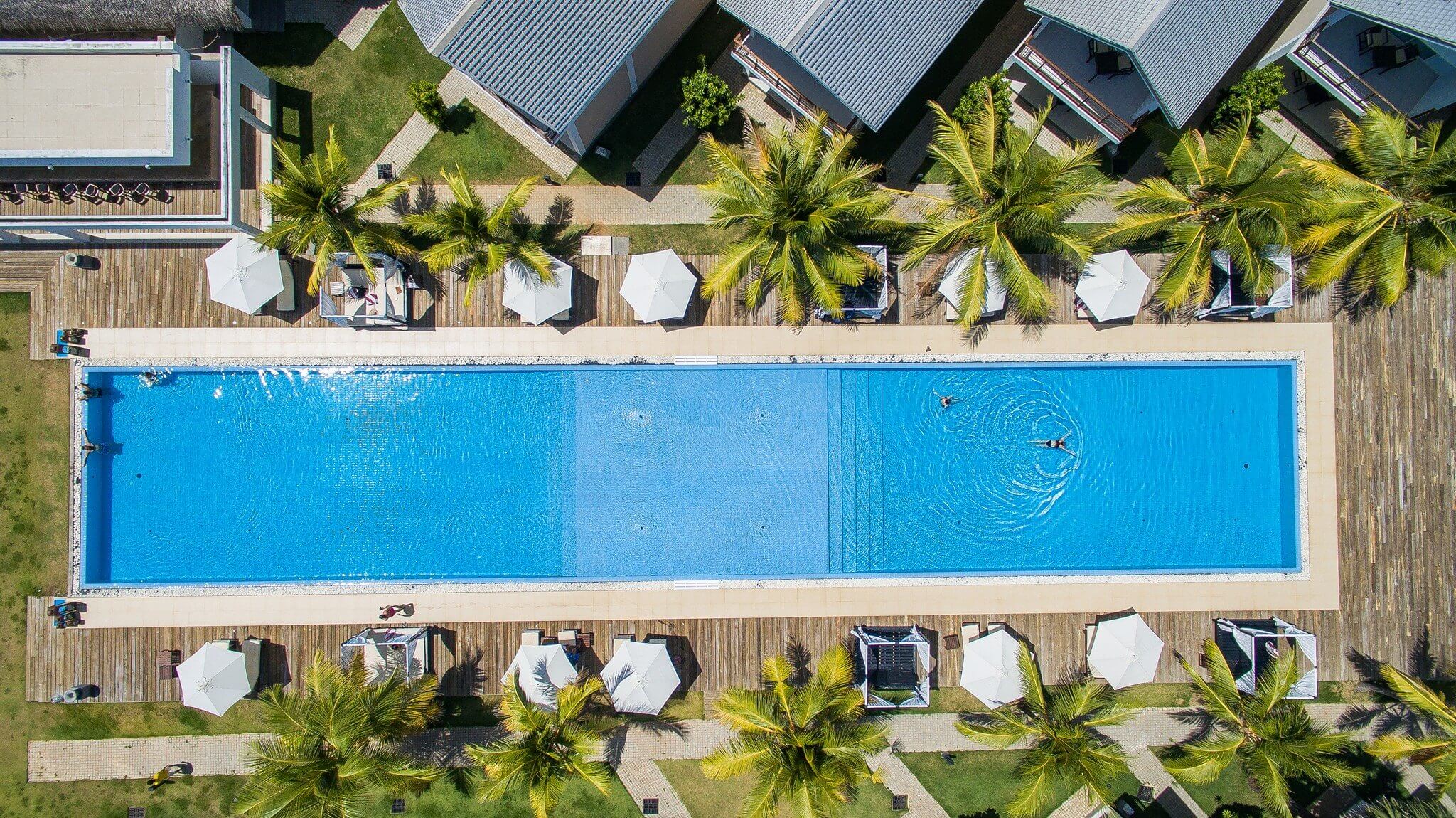 This is Amaya Beach Resort (which you can book here). I just popped by this resort for a few hours and had lunch there, but I'm so, very, incredibly interested in coming back and spending a week, or month, or maybe forever there. It was just gorgeous.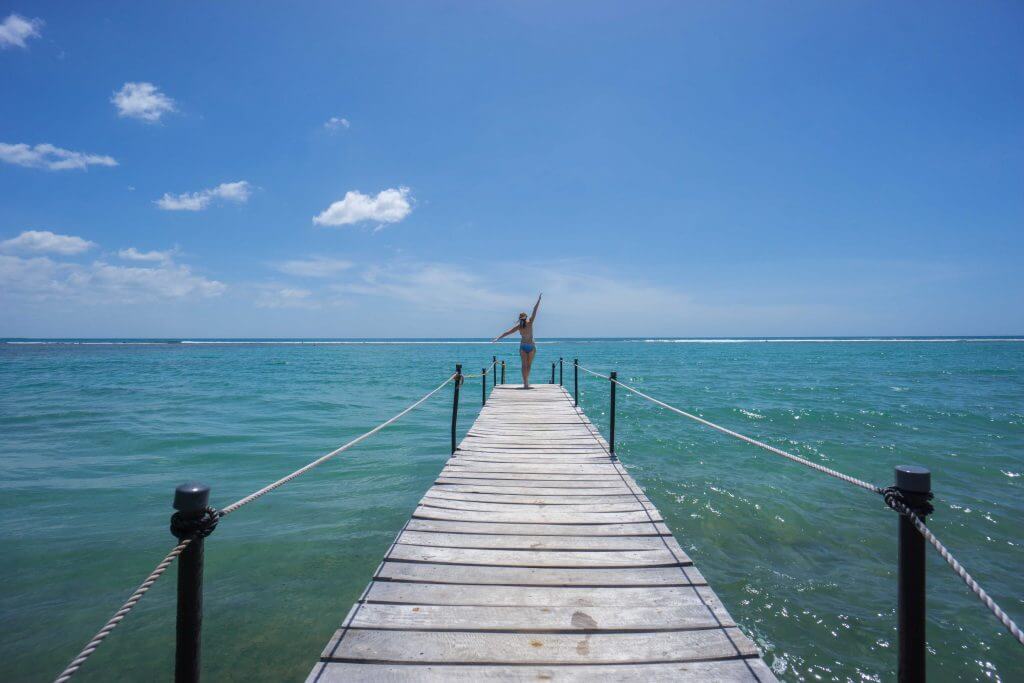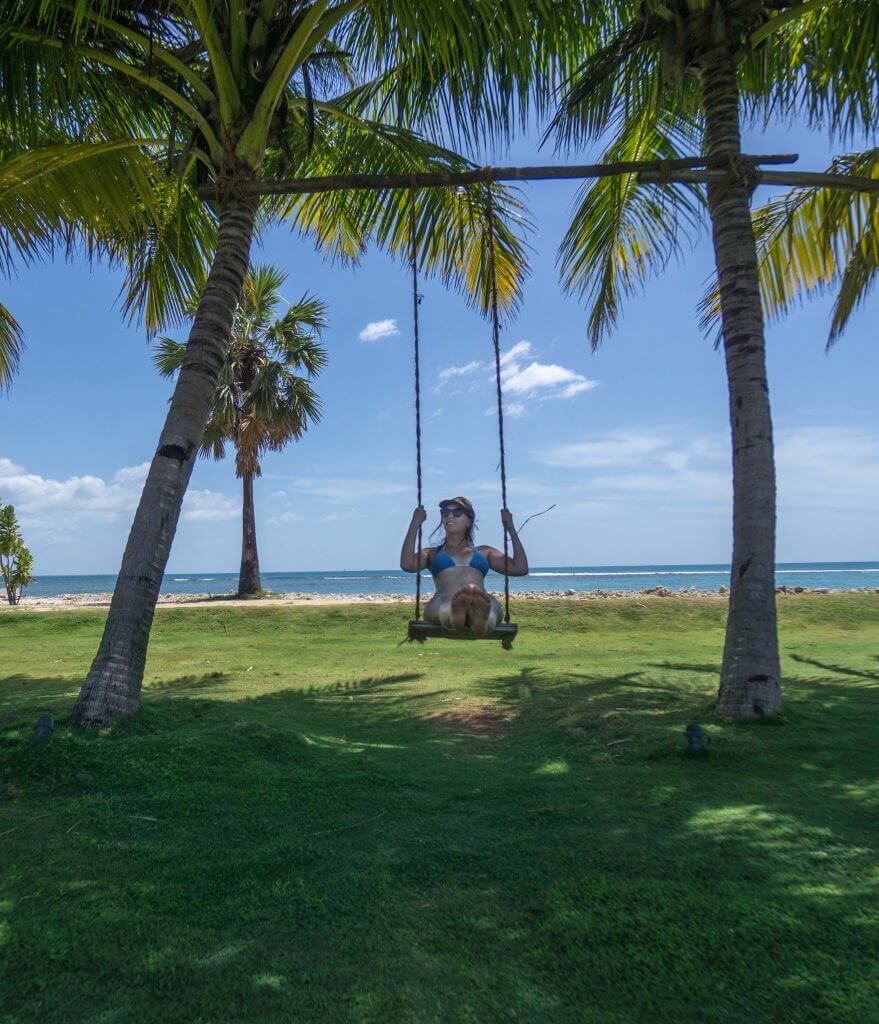 Trincomalee
I will always love my bamboo bungalows that include nothing but a fan but more and more I'm starting to love a really nice hotel, too. Chalk it up to my advancing age, I guess! In Trincomalee I stayed at Trinco Blu by Cinnamon and thought the rooms with their own little balconies were excellent, plus I love a partially outdoor shower, which my room had.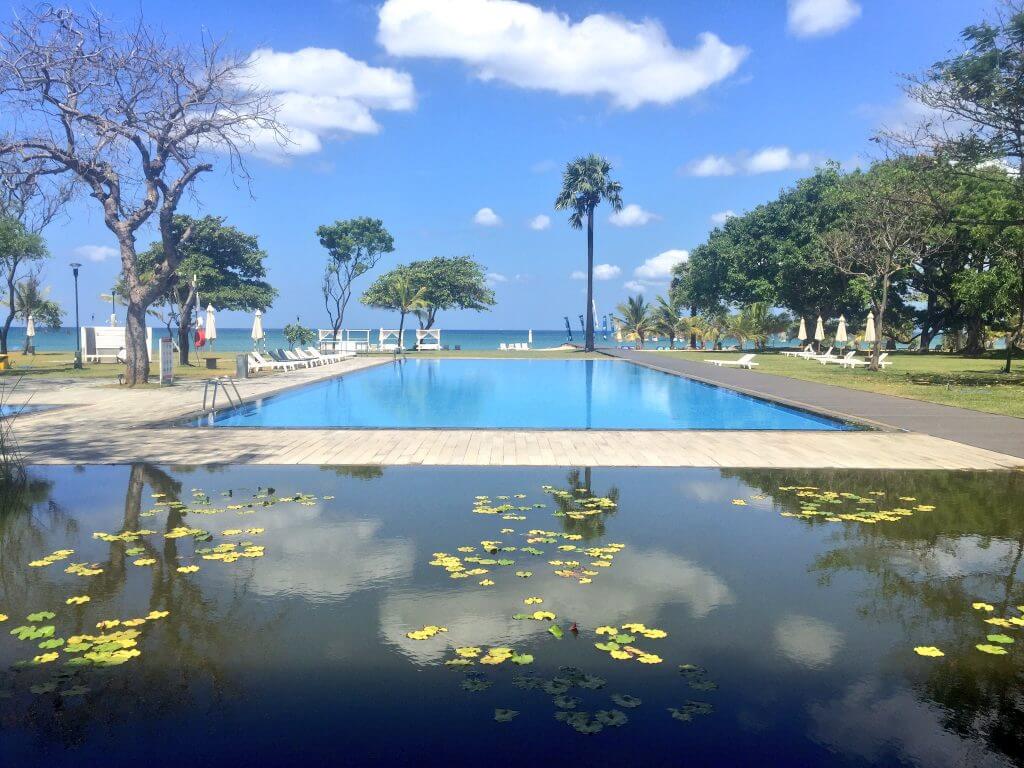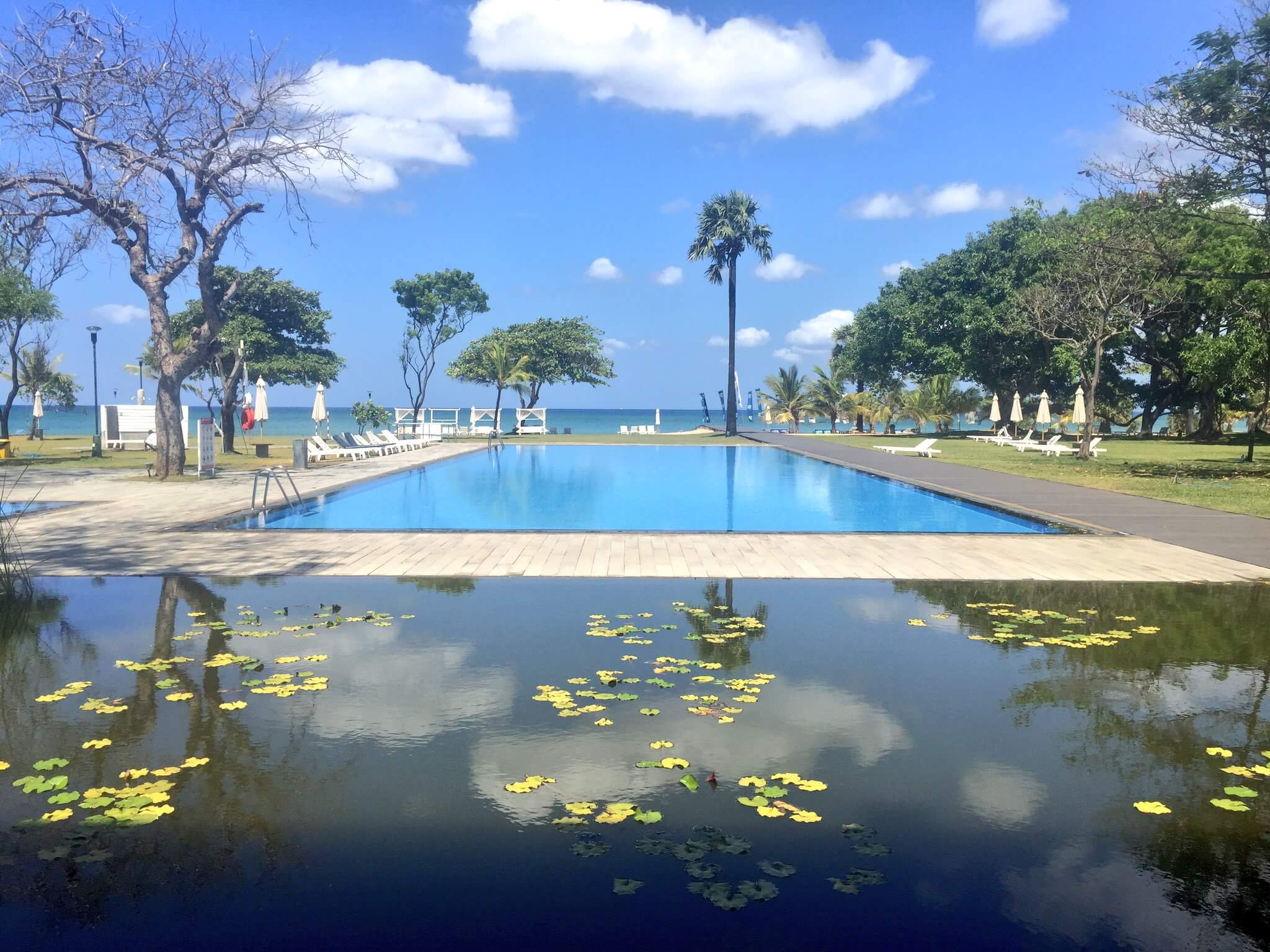 I had heard of Trincomalee the last time that I was in Sri Lanka but regretfully hadn't had the time to stop by.
I'd received the intel, however, that it's good for diving and is supposed to be the best spot on Sri Lanka's East Coast for such things – Particularly Pigeon Island.
I headed out there early in the day to see what the fuss was about. The reefs are shallow so I just snorkeled but being in the water at all is my happy place.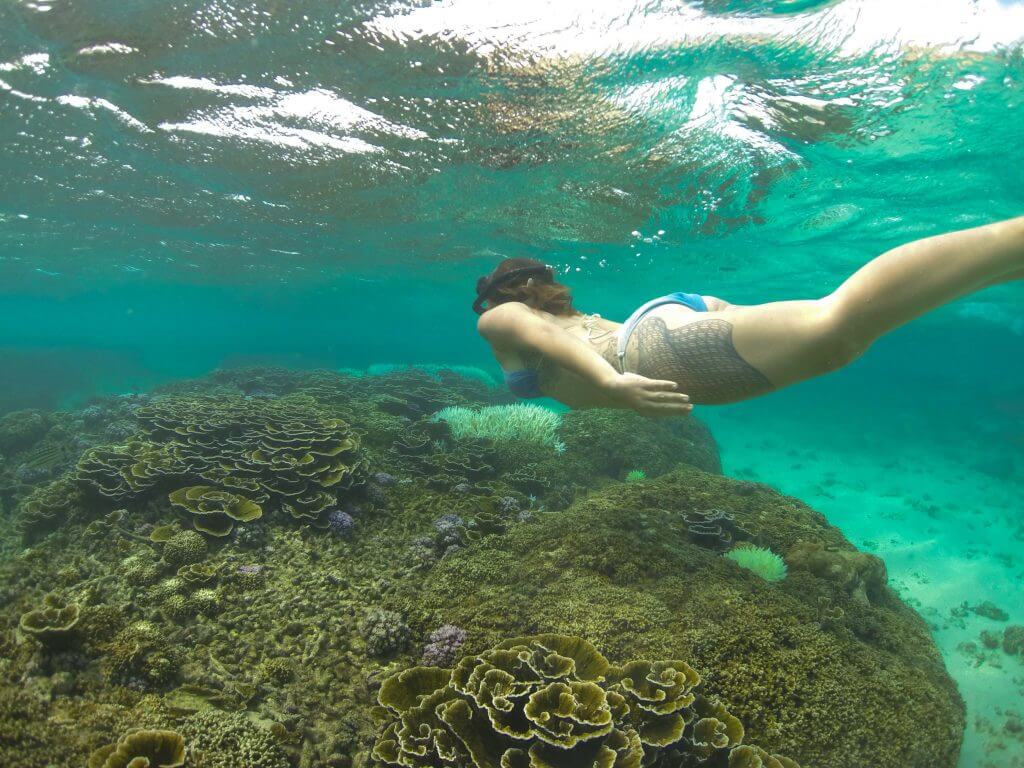 Now if you want to do this, you better get there early. Word has gotten out about the island is popular. I was able to charter a little fisherman's boat via Trinco Blu but no doubt there are tour operators everywhere offering this trip in the area.
Though some of the reef was damaged in the 2005 tsunami, you still have a chance to see some cool stuff and in general Trincomalee is the perfect mix between resort and laid-back beach. No-matter what walk of life you come from there's an option for you here. It felt to me like something between Arugam Bay and Passikudah.
—
As I pulled into the airport for the final time the driver asked if I thought I would come back. He tells me that he is from Ella, one of my favorite parts of Sri Lanka, and that he loves house music. He's young, perhaps in his early 20s. I pull out my remaining local cash and hand it all to him because I do know that I will be back, but I just don't know when. It's not much but I tell him to use it on a night out. His eyes widen and a smile stretches across his face. He's just like almost everyone I have met here, super friendly, super warm, and very kind.
Yes I absolutely will come back, because like I said, Sri Lanka ticks all the boxes.
Do it yourself
Colombo is the most logical airport to fly into when coming to Sri Lanka.
To get to Arugam Bay: If you have some time, take the train through the middle for part of the way and stop in Ella and Kandy as you go through. It's such a cool experience. Otherwise, buss #98 leaves directly from the Pettah Bus Stand in Colombo at 4:45am daily bound for Pottuvil and costs 400 Rupiah per person.
Many travelers also hire private drivers, which cost $60-$80 per day. They can be hired at the airport counters, or in my case, through my AirBnB host (when I visited 2 years ago)
To get to Trincomalee: Busses leave from Colombo and other major cities in Sri Lanka several times daily. The train is also an option but takes much longer (however it's more scenic and can be much less crowded). It's also possible to fly with the Sri Lankan Air Force's chartered flights via Ratmalana airport in Colombo or with Cinnamon Air.
*This post was brought to you in collaboration with Cinnamon Hotels. All opinions about Sri Lanka's awesome beaches and warm people are entirely my own.