As summer's peak starts to wane, Europe unfolds in a mesmerizing palette of cooler temperatures and fewer crowds. I know everyone's gunning for that quintessential "European summer" vibe, but the intense throngs and higher prices don't seem worth it to me. September is a much more enjoyable time, as you can escape the heat waves while still enjoying stellar weather.
These are some of the many prime spots in Europe during this golden month:
1. Santorini, Greece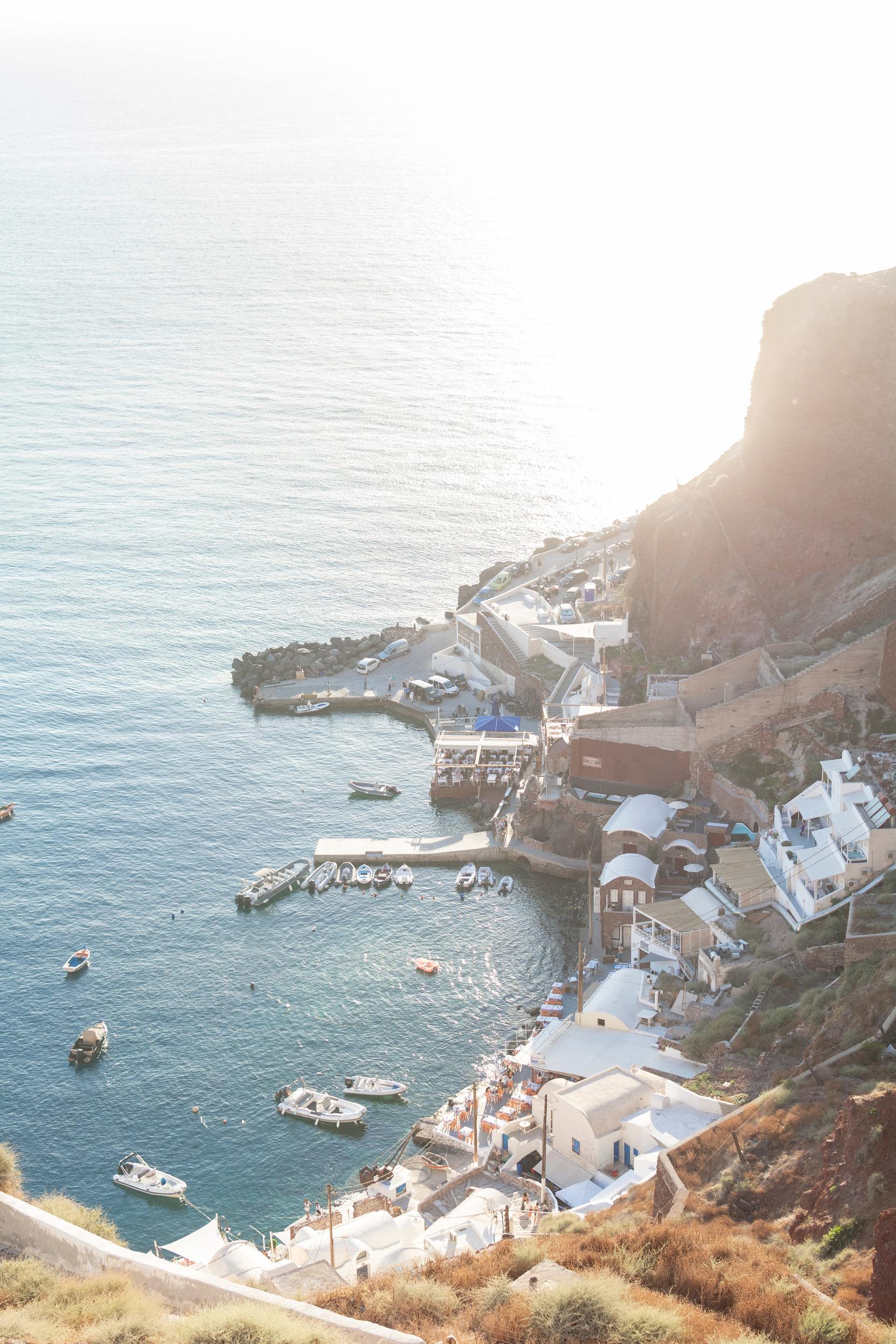 The very essence of Santorini in September is tranquility. While the summer frenzy is subsiding, the sun continues to bathe the island in its warm glow, contrasting beautifully against the iconic blue domes. This month sees mild temperatures averaging around 75 degrees, offering the perfect setting to explore the winding alleys of Oia or catch the captivating sunset. While you won't feel completely alone, the tourist tide significantly diminishes, allowing for a more intimate experience.
Check out this dreamy Santorini guide and start planning your September getaway now.
2. Rome, Italy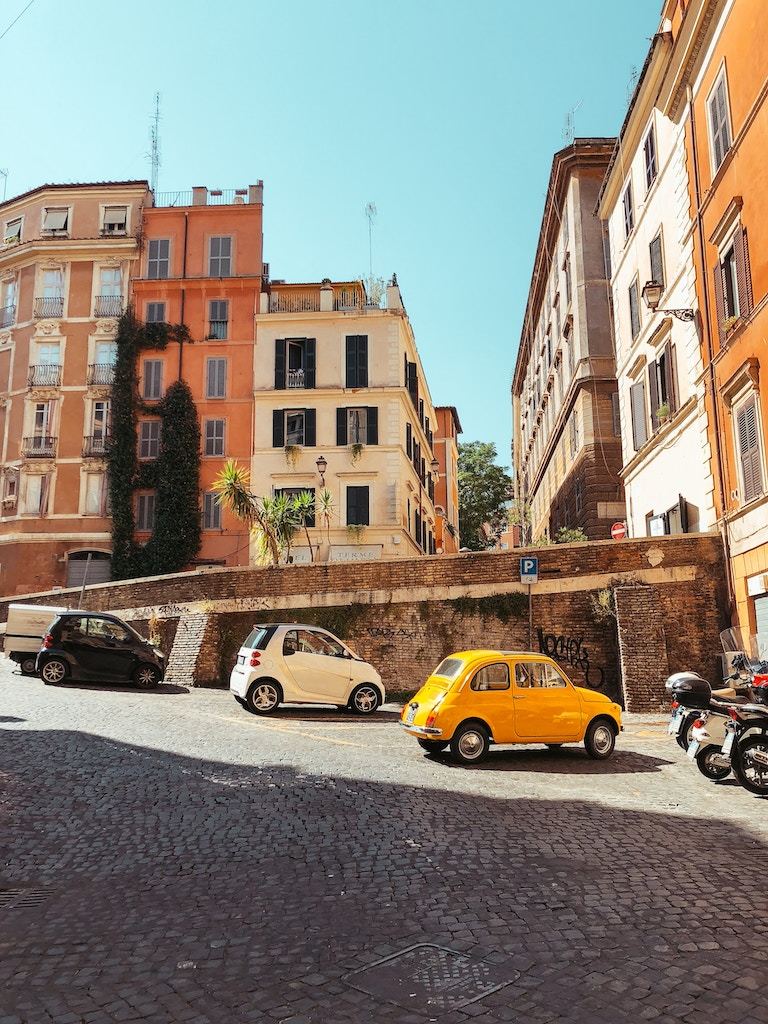 Rome's eternal charm feels even more pronounced in September. The scorching summer heat gradually gives way to pleasant temperatures in the mid-70s. This is the ideal climate to wander the historic ruins, toss a coin in the Trevi Fountain, or enjoy a gelato near the Colosseum. The city isn't devoid of visitors (it almost never is), but it's certainly less packed, allowing for a more personal rendezvous with history.
3. Munich, Germany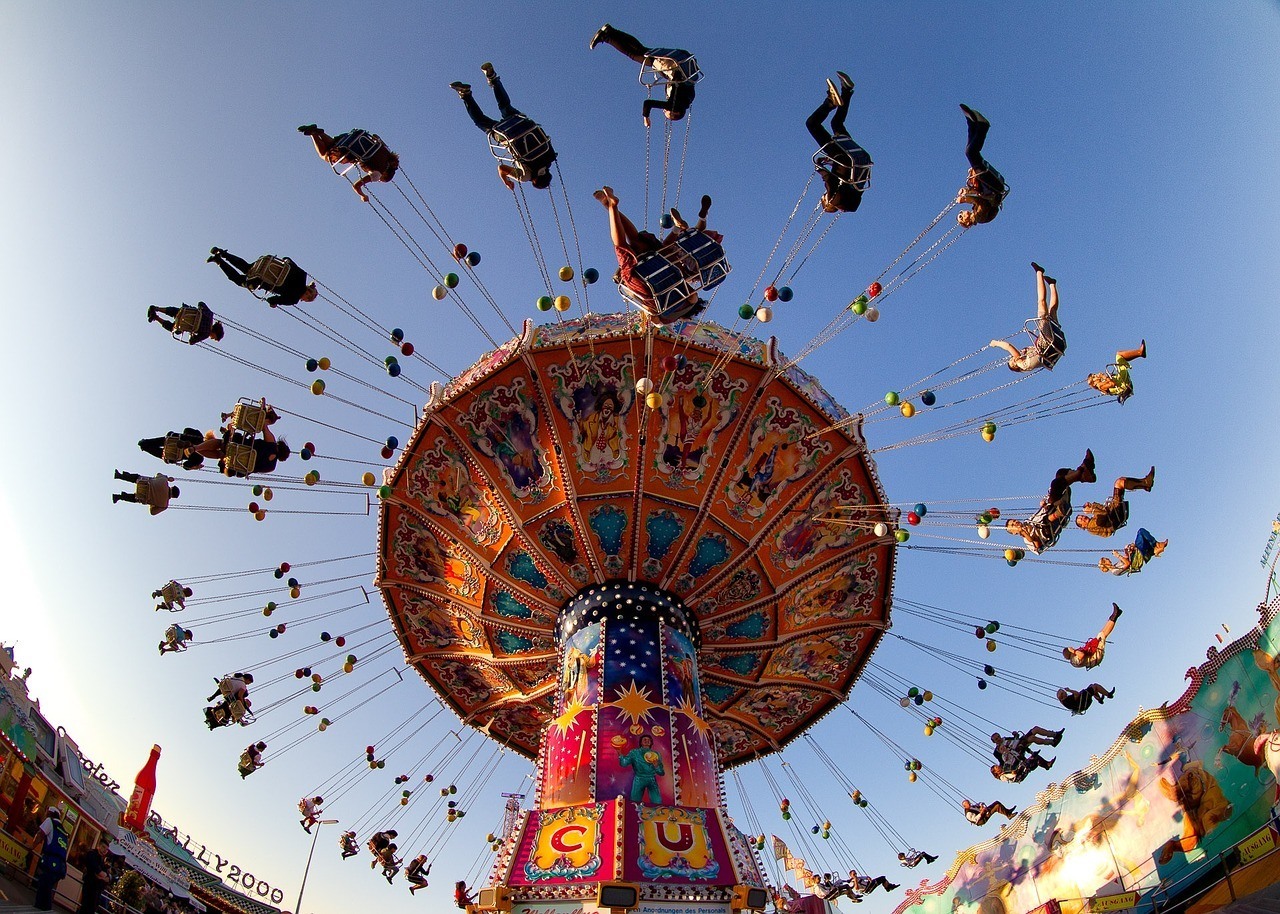 September is synonymous with Oktoberfest in Munich, which starts mid-September (contrary to popular belief that it's only in October). Even if beer tents aren't your scene, the city exudes a festive air worth soaking in. With temperatures hovering around 65 degrees, it's cool enough to enjoy the lush Englischer Garten or stroll around Marienplatz. Munich remains fairly bustling during this time, primarily because of Oktoberfest, but the jubilant energy is contagious and well worth the hype.
When I lived in Berlin, visiting Munich in September was magical. It's even on my list of the best places to visit in Germany!
4. Paris, France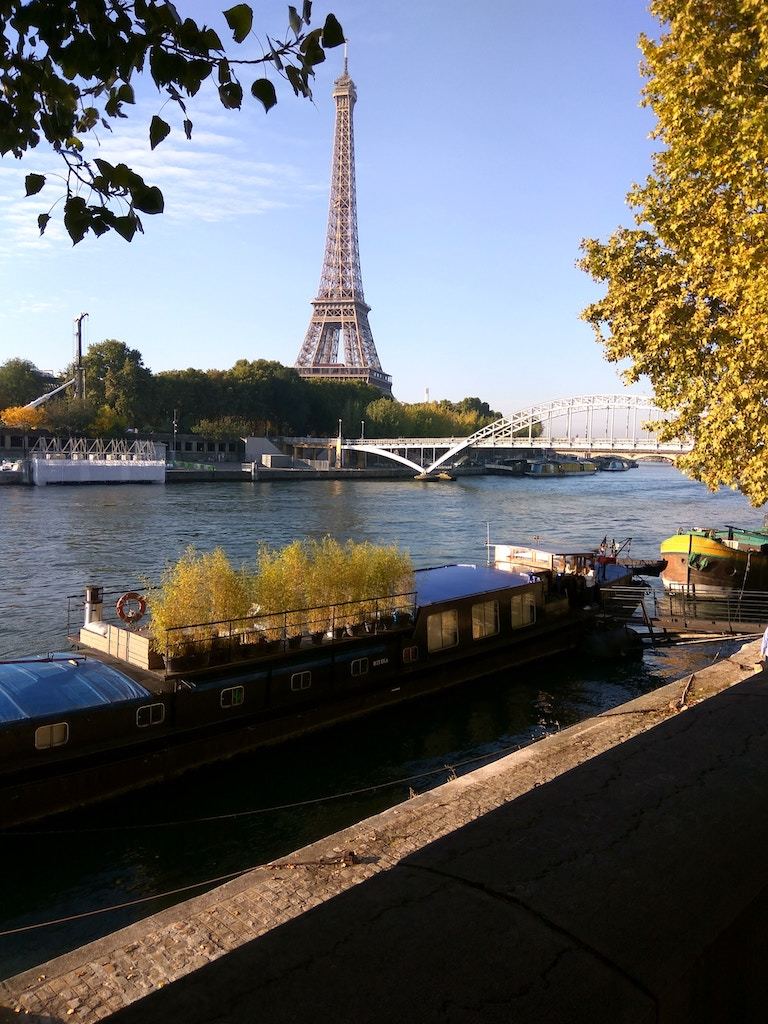 "The City of Love" becomes even more enchanting in September. The searing summer heat fades, with temperatures settling around a comfy 70 degrees. This is the month to leisurely walk alongside the Seine, visit Montmartre's art studios, or simply enjoy a croissant in a cozy café. Paris still retains some of its summer throngs, but there's a noticeable thinning, making popular spots like the Louvre or Eiffel Tower a tad more accessible.
It's no secret that I'm not a huge fan of enormous cities like Paris, but I might be swayed to visit in September because of the promise of mild weather and fewer crowds. Since hoards of tourists visit in the summertime when the heat is unbearable, perhaps that's why Paris gets a bad rep. I'm tempted to check it out in September to see if it will win me over!
5. Barcelona, Spain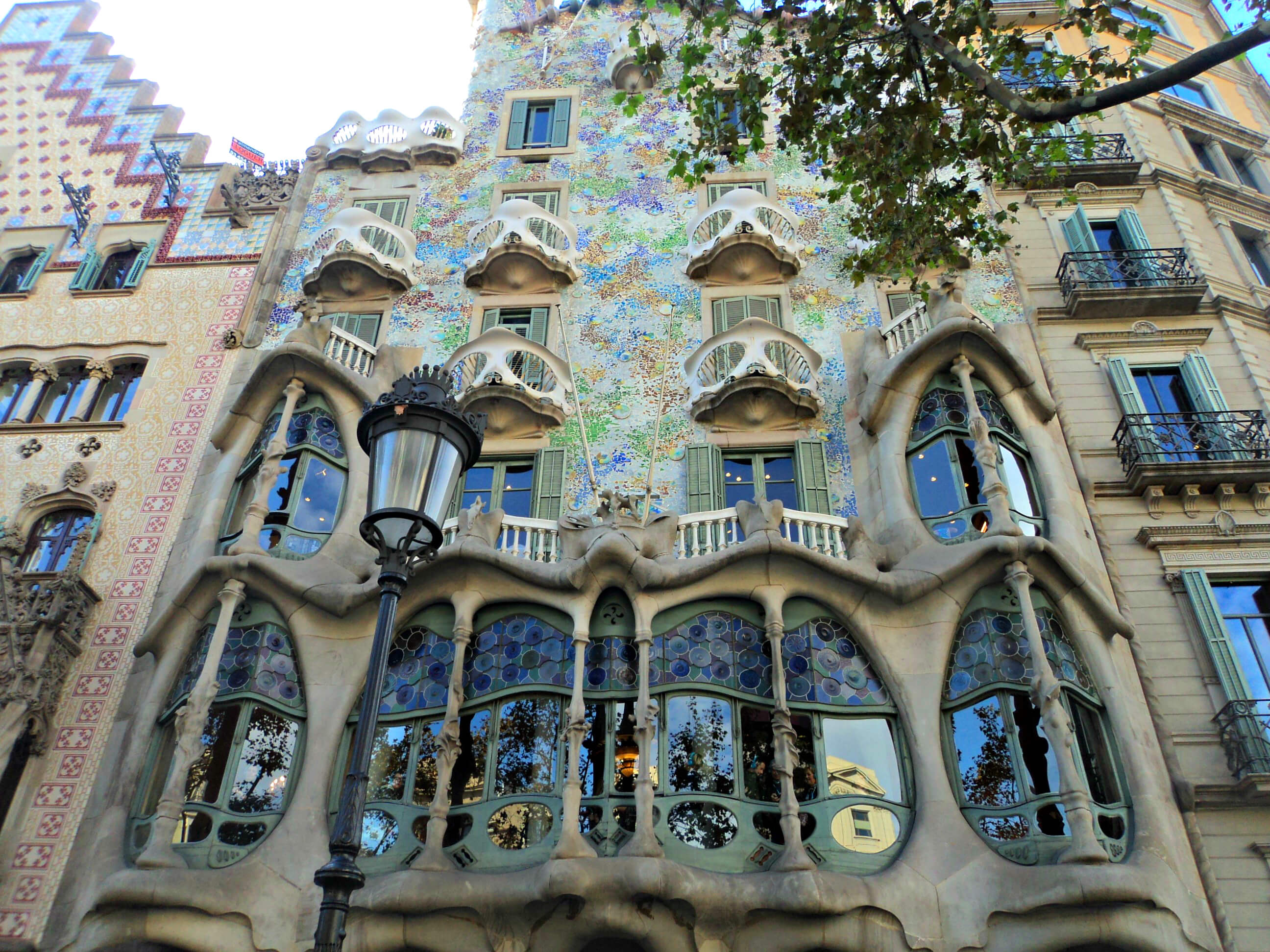 September in Barcelona feels like a beautiful blend of summer and fall. The Mediterranean sun is still out, but it's not as intense, with average temperatures around 75 degrees. This is an excellent time to visit Gaudí's masterpieces, sunbathe at Barceloneta Beach, or explore the lively La Rambla. The city is not overcrowded, making it easier to revel in its architectural marvels and beautiful beaches.
6. Reykjavík, Iceland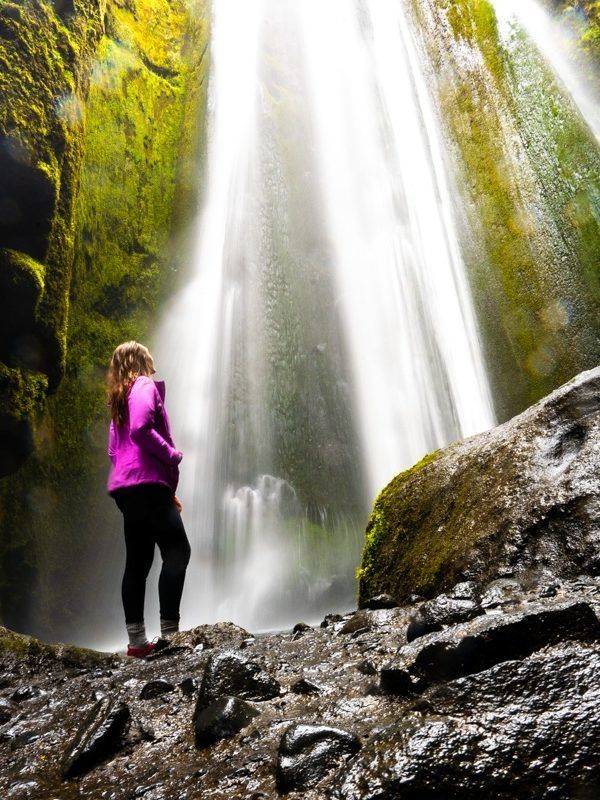 In Iceland, September marks the beginning of the northern lights season, and Reykjavík offers the perfect vantage point. The city's temperatures can be a bit nippy, averaging around 50 degrees, but the spectacle of nature more than compensates. This is also the month in which you can indulge in the annual Reykjavik International Film Festival. Tourism starts to pick up with aurora hunters, but the city doesn't feel congested.
The mild temperatures also make it a delightful time to head out on an epic road trip. I've done the Ring Road and the Golden Circle and loved both! Find more ideas on what to do in Iceland here.
7. Edinburgh, Scotland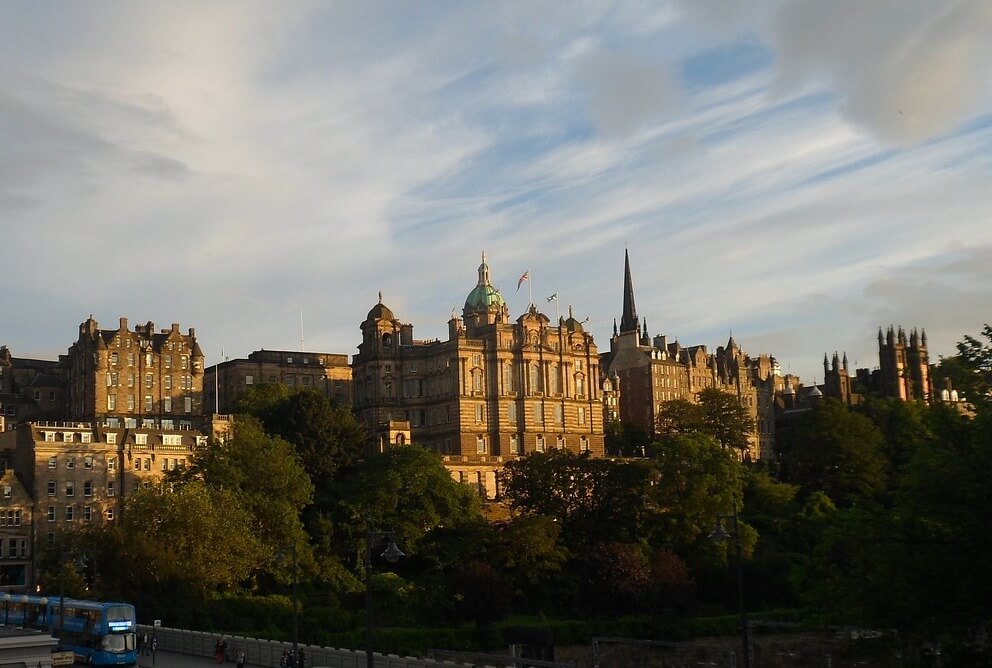 Edinburgh, after the summer festivals, regains its calm yet remains vibrant. September brings temperatures around the low 60s, making it ideal to explore the Royal Mile, visit the historic castle, or hike Arthur's Seat. The city's cobbled streets and alleyways see fewer tourists, allowing for a serene Scottish experience.
If you're feeling extra adventurous, Edinburgh has a fantastic array of day trips. You can even visit the famous Loch Ness and the serene highlands on the same day with this tour.
8. Henne Strand, Denmark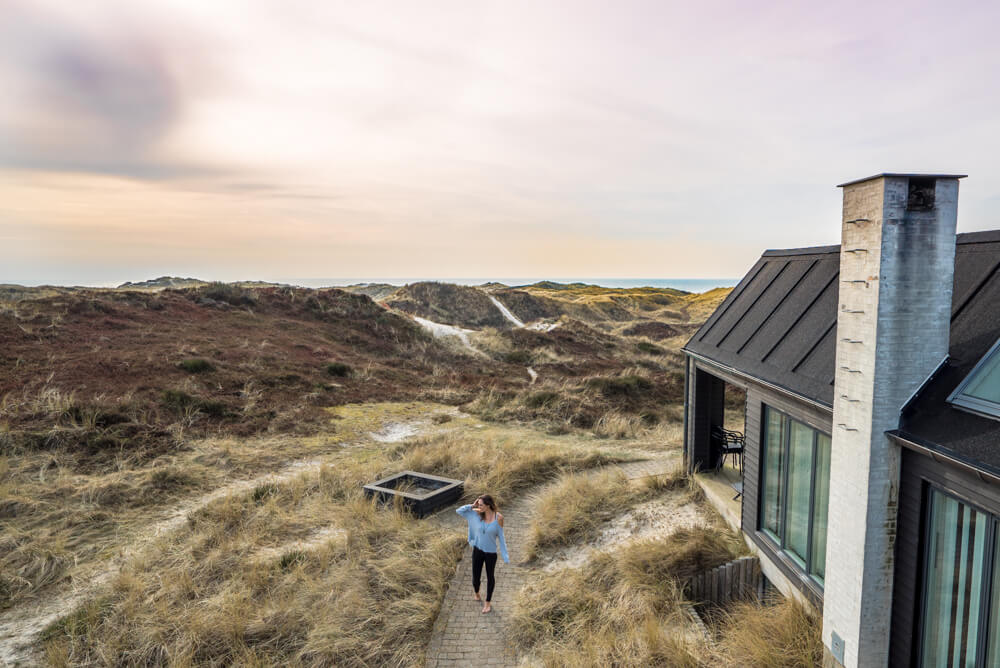 Henne Strand, with its undulating dunes and vast stretches of sandy beaches, is a serene escape in September. The coastal winds carry the subtle hint of the approaching autumn, with temperatures pleasantly settling around 60 degrees.
Henne Strand is less about the bustling attractions and more about the soulful connection with nature. Walk along the pristine shores, explore the nearby forests, or immerse yourself in the local art and pottery. And don't forget the magical sunsets that paint the sky in hues of oranges and purples.
As it's a lesser-known gem, you'll find few tourists here, making it a peaceful retreat for a solo traveler, couple, or mother-daughter duo, as I did years ago.
9. Budapest, Hungary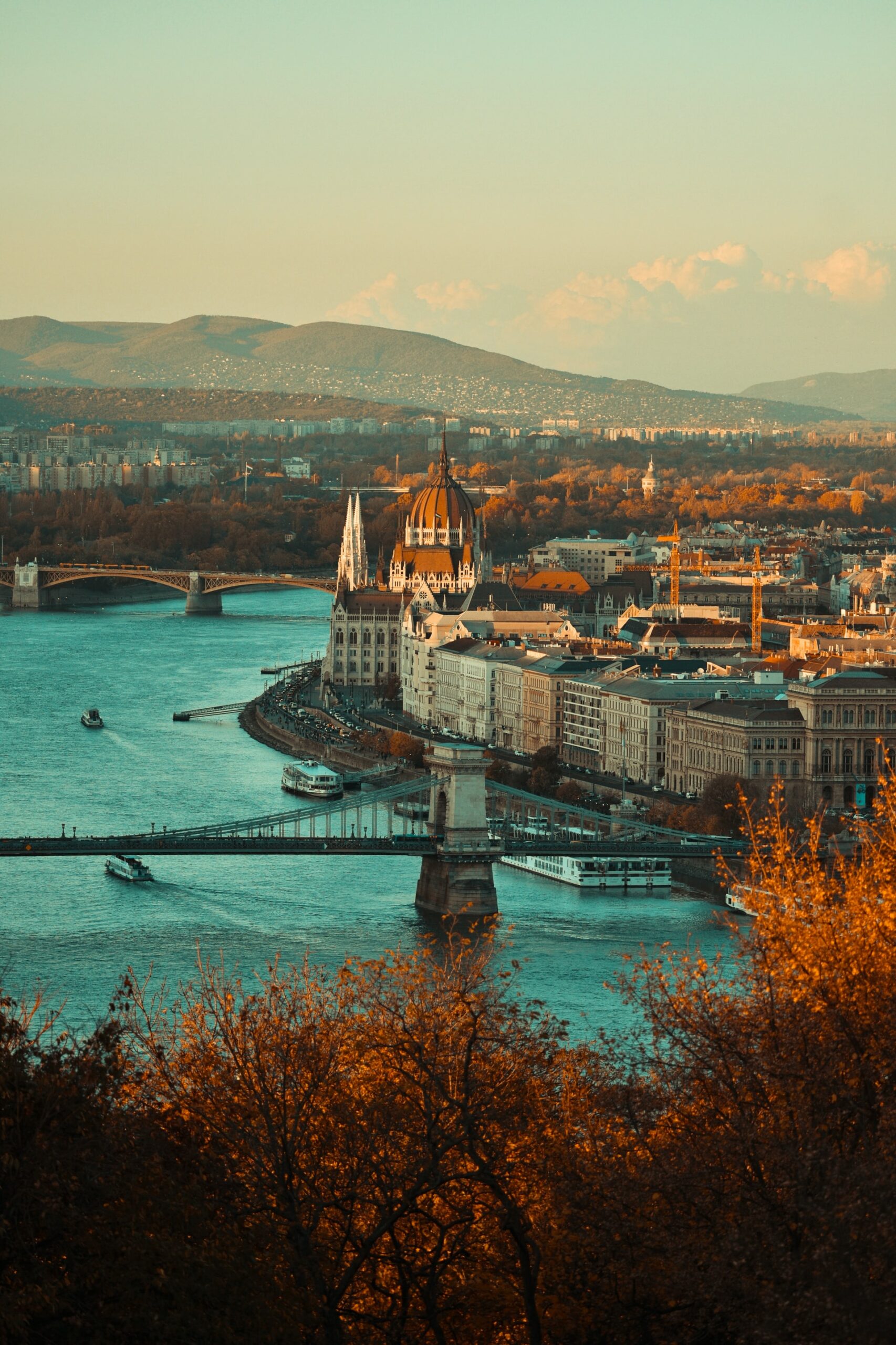 Budapest in September is a treat for the senses. With temperatures in the high 60s, the city invites you to take a dip in its famed thermal baths or cruise the Danube for a panoramic view of Buda and Pest. While the summer rush is dissipating, the city still retains a lively buzz, offering a balanced blend of relaxation and excitement. I suggest starting off your visit with this dazzling one-hour evening cruise along the famous river.
10. Vienna, Austria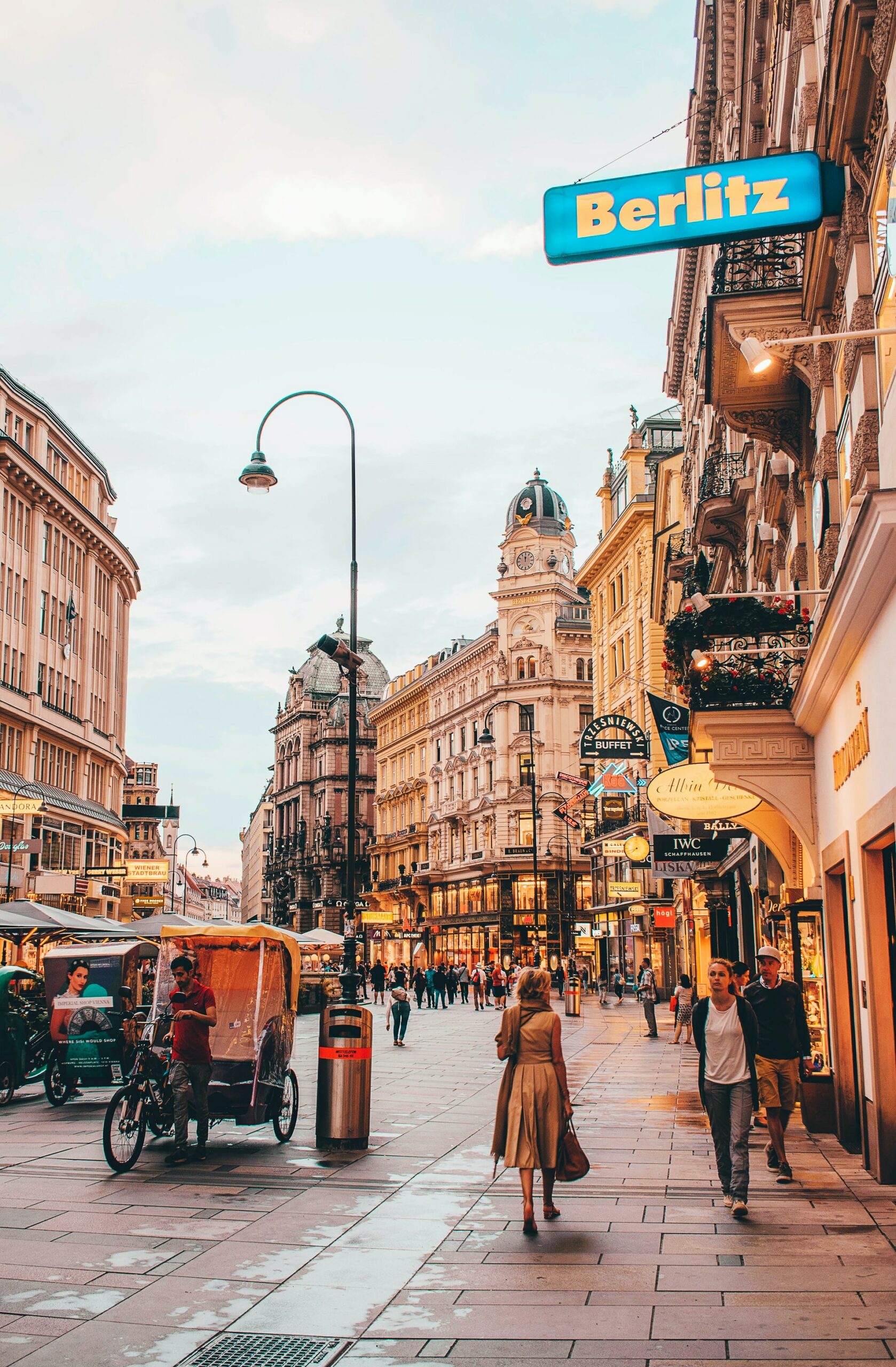 Vienna exudes regal charm, and in September, it's awash with autumnal hues. Temperatures linger around 70 degrees, which is ideal for palace visits, attending evening opera, or simply sipping coffee in the traditional cafés. The city remains moderately busy, but navigating its architectural wonders becomes significantly more pleasant.
If it's your first time in Vienna, I recommend doing a walking tour of the highlights on your first day to get warmed up. From there, you'll have a better lay of the land before you embark on the rest of your adventure.
11. Porto, Portugal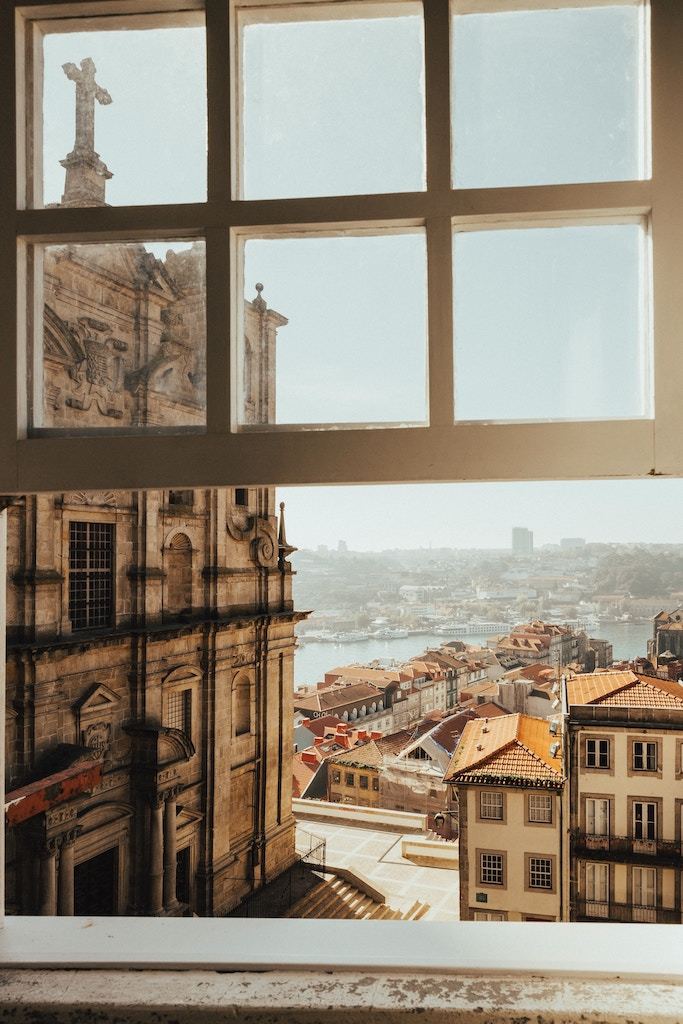 Porto, with its vintage charm, is resplendent in September. The Douro River reflects the azure skies of a city enjoying mild temperatures and lots of sunshine. Dive into the history of port wine, stroll through Ribeira's cobbled streets, or simply watch the sunset from Dom Luís I Bridge. Though not as packed as peak summer, Porto still hums with a lively energy that's contagiously joyful.
12. Dubrovnik, Croatia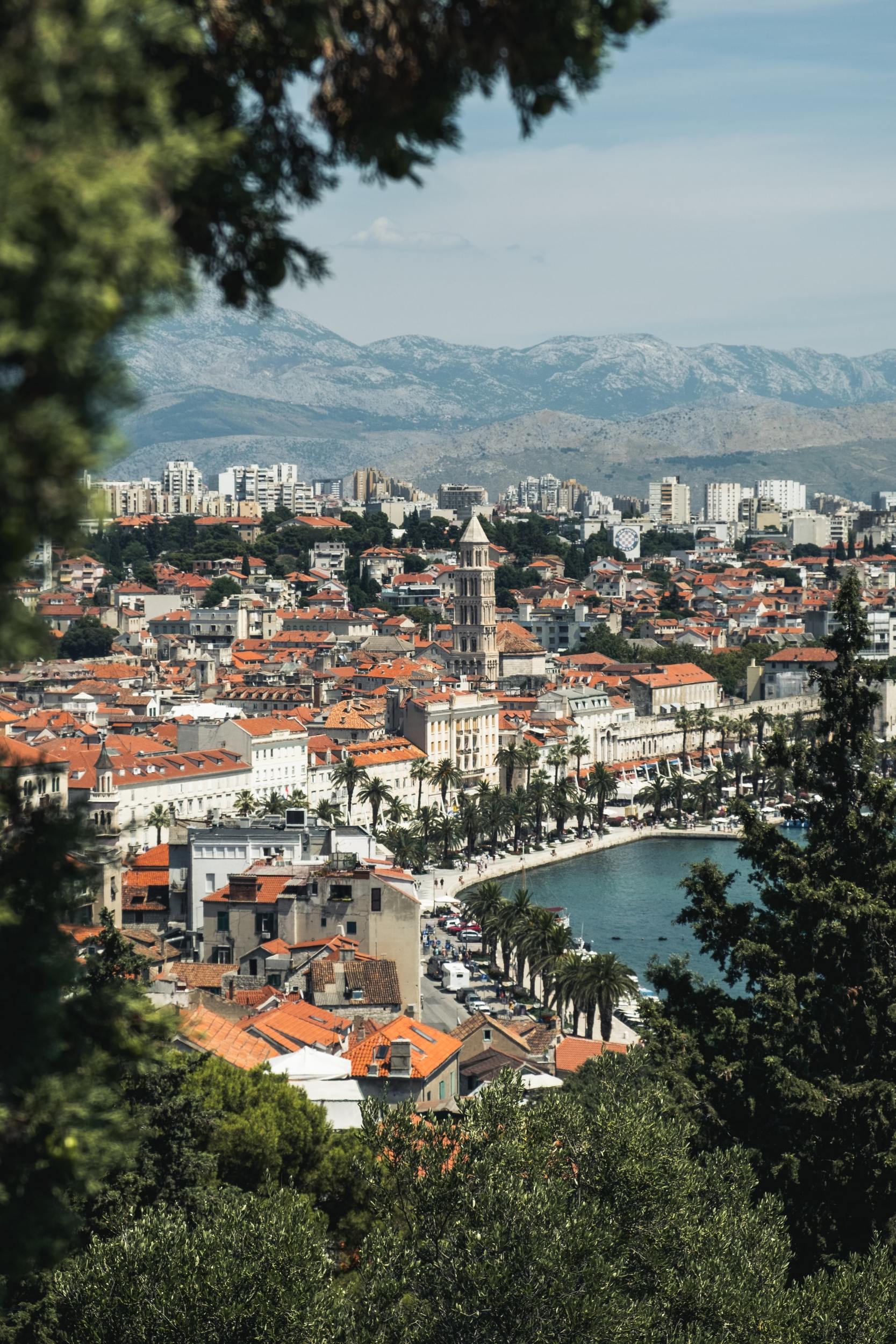 Dubrovnik, "the pearl of the Adriatic," is a sight to behold in the early autumnal embrace of September. Temperatures average a warm 70 degrees, inviting you to explore its ancient walls, soak up the Mediterranean sun, and dive into its rich history. The summer crowds will have thinned, allowing a more immersive experience in this UNESCO World Heritage Site.
This charming destination made our list of the best places to live in Europe, so watch out! You might fall so hard for Dubrovnik that you'll never want to leave. Maybe you won't have to!
13. Bruges, Belgium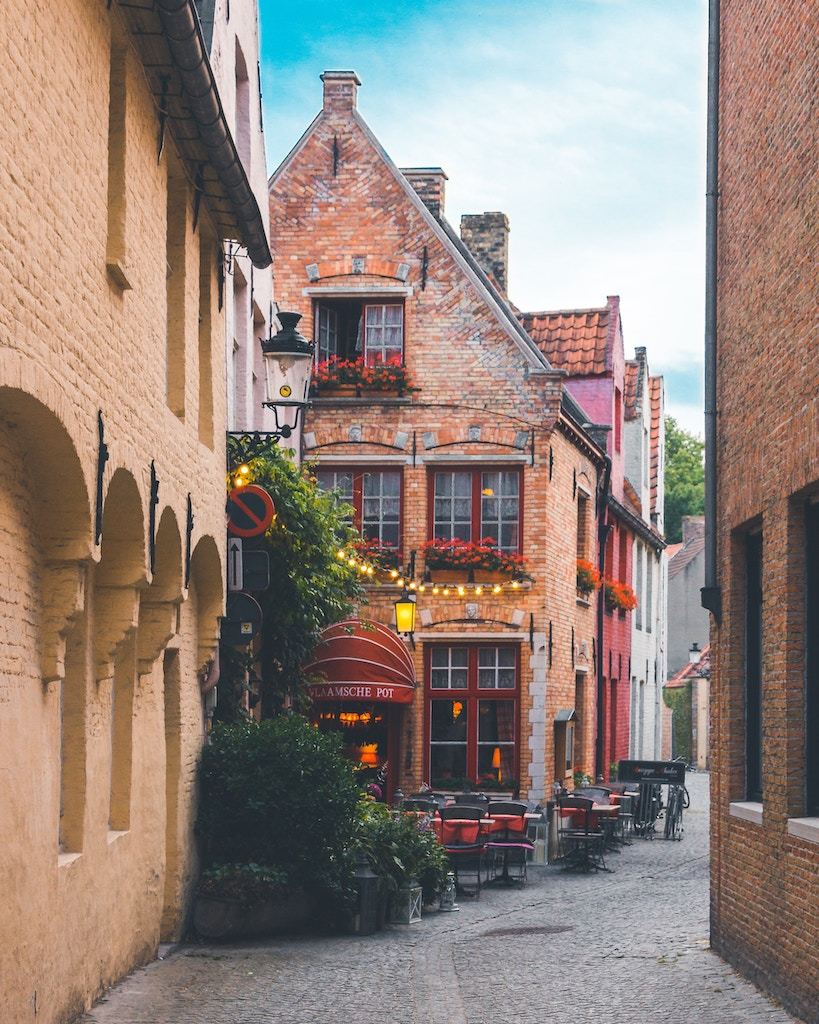 Bruges, often termed "the Venice of the North," exudes fairytale magic, as its canals reflect the medieval architecture. Indulge in Belgian chocolates, take a canal tour, or simply get lost in its winding streets. The city is busy but not overwhelmingly so, maintaining its romantic allure, especially in September, when, at the tail end of summer, temperatures become more and more mild.
14. Amsterdam, Netherlands
Amsterdam, with its iconic canals and rich history, is delightful this time of year. The temperatures hover around a pleasant 65 degrees, just right for canal cruises, visiting the Anne Frank House, or cycling through Vondelpark. The summer busy season will be subsiding, but the city retains its vibrant atmosphere, making it ideal for solo explorations.
I've visited Amsterdam in the spring during peak tulip season, and I imagine that September is just as delightful, albeit sans tulips.
15. Riga, Latvia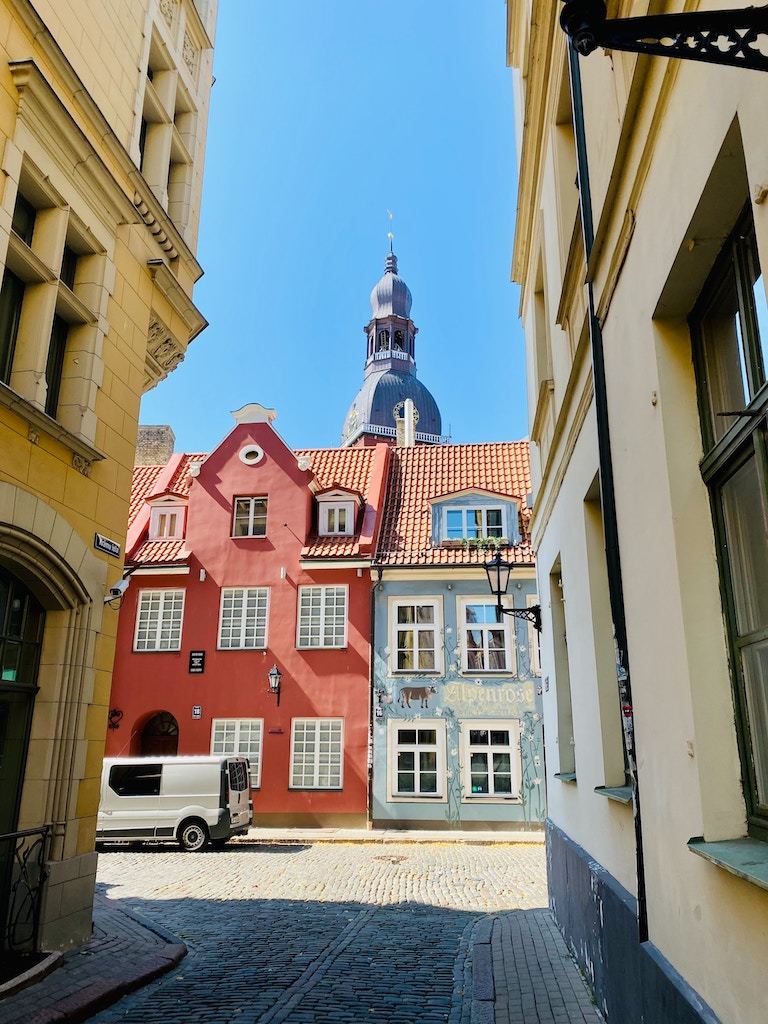 Riga, a blend of Gothic spires and Art Nouveau brilliance, is particularly captivating in September. Explore the Old Town, visit the House of Blackheads, or savor local delicacies in the Central Market. Since the weather is perfect for exploring the city on foot (sunny days in the low 60s), get your walking shoes ready! Tourism is moderate, allowing you to immerse yourself in Riga's unique Baltic charm.
***
Embarking on a journey to one of these best places to visit in Europe in September is akin to reading a favorite book by a cozy fireplace — every destination is a chapter filled with stories, mysteries, and delights.
Which will you choose?