So you've been invited to go on a backpacking trip, but are a little unsure of what to bring, how to prepare, and how to actually, you know, get up that mountain. Trust me when I say that you're about to embark on a wonderful adventure that can open so much more of the world to you. There are so many mind-blowingly beautiful places on the planet where a car can't take you, and hiking, (or trekking, backpacking, or whatever you want to call it), is the only way to see them.
Surviving a multi-day backpacking adventure isn't about being the fittest person on the trail. It's not about being the most experienced, either. It's about will power, endurance, and most importantly of all, enjoyment.
So don't worry if this is your first time backpacking and carrying gear, because with the right preparation, you can do it! Everyone was a first-timer at some point, right?
From a girl who has done everything from 1-day to 14-day treks, these are my best backpacking tips for beginners:
What to wear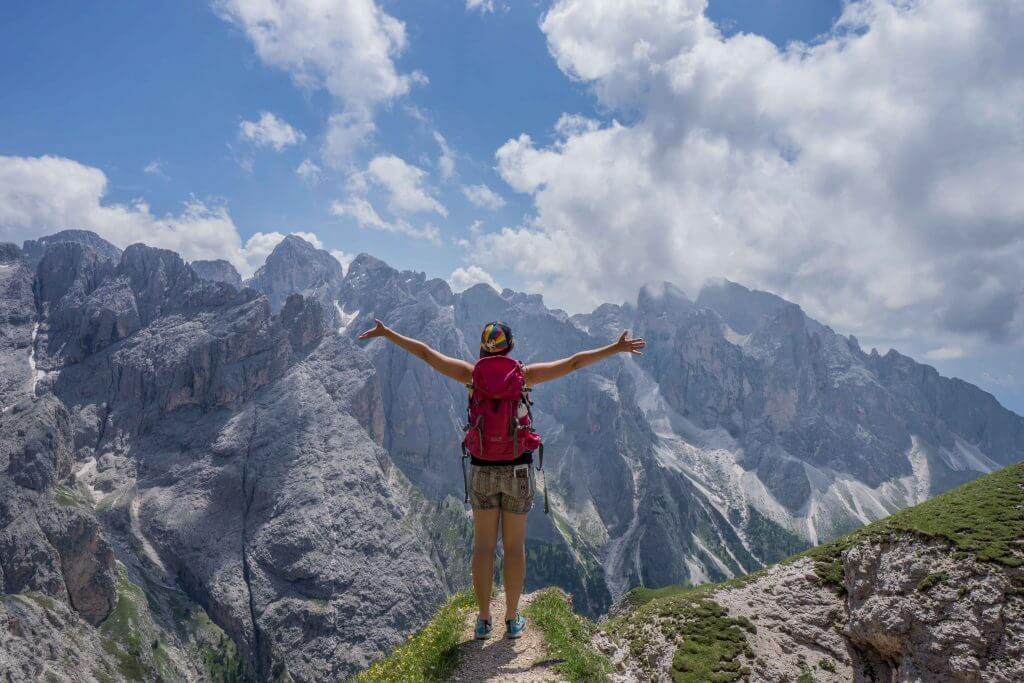 What you wear on a hike should first and foremost be functional.
Shoes
Your shoes will be one of the most important pieces of gear on your trip. Running shoes are appropriate sometimes, but waterproof hiking boots are much better. Try them on in person (in lieu of that, I recommend these), and make sure that you break them in before you take them on a multi-day hike. Do a few hikes or take some walks around your neighborhood first. The better they are molded to your feet, the smaller the chance of blisters. Additionally:
Get shoes that have just a little bit of extra room for your feet to swell.
Tie your shoes super tight. Tighter, tighter! The less movement your feet experience in the shoes, the less likely you'll have the friction that causes blisters.
Bring very thick socks
If it's tropical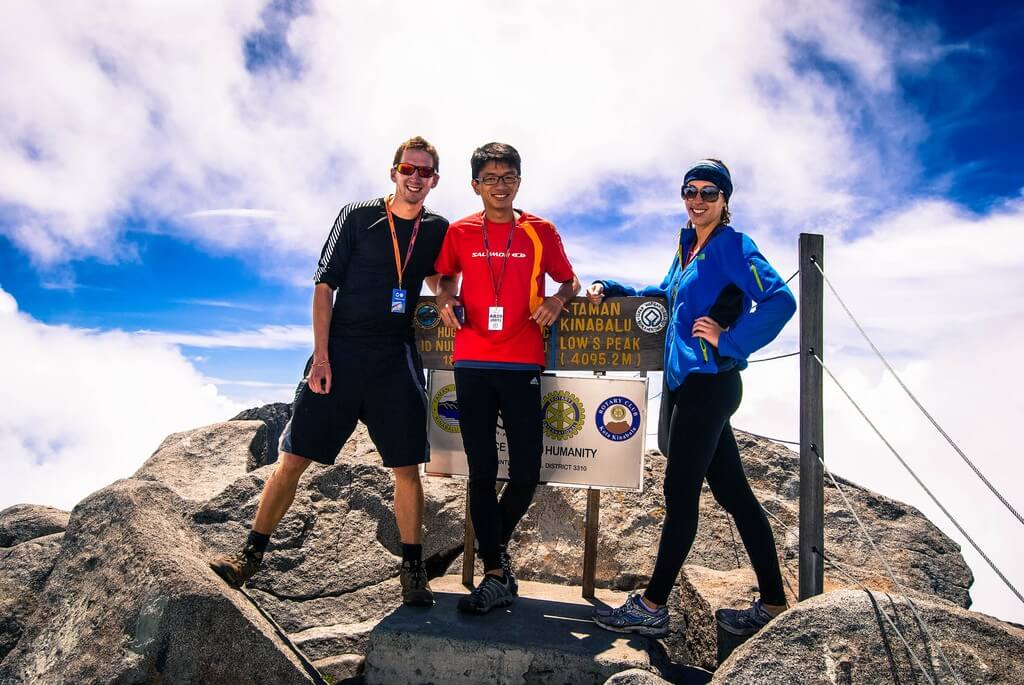 tropical hikes can get pretty hot and sweaty, so breathable fabrics are your friend, as are layers that you can put on if it rains.
The thickness of what you bring depends on the nature of the hike. Will it be through the jungle? You probably don't need a jacket, then, but you probably will want to cover your legs and arms to help combat mosquito bites. If you'll be gaining any kind of altitude, bring along a layer because even in tropical climates, going higher means getting colder. I suggest you bring:
If it's cold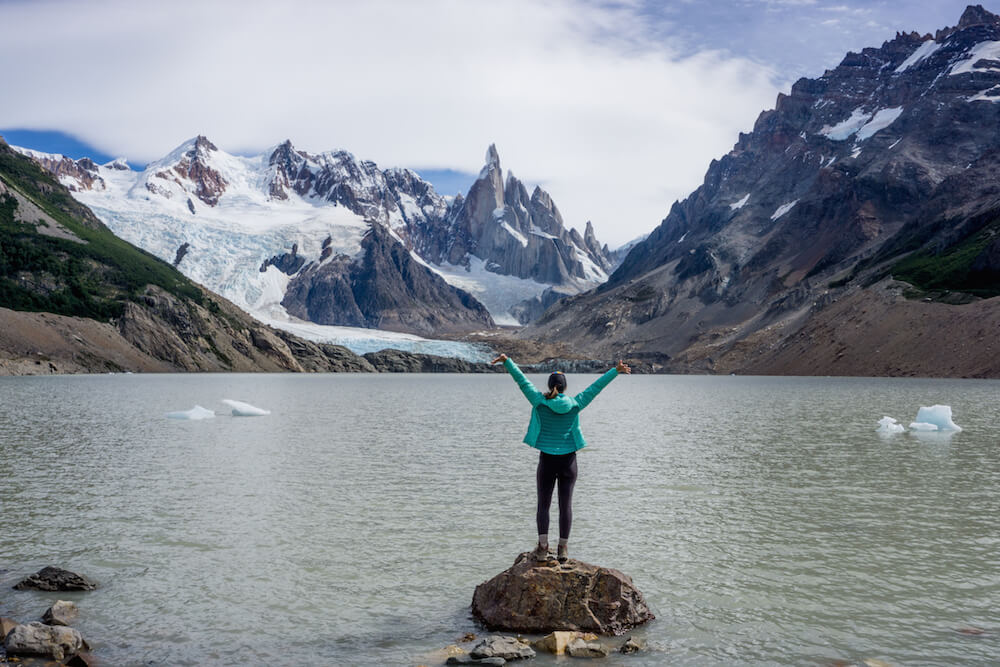 The key to comfortable backpacking when it's cold is layers. If you might encounter snow, bring along at least two layers for the top and the bottom, and:
If it's longer than 2 days
Brace yourself, this sounds icky, but if you're on a long trek that requires that you carry everything that you'll use, including food, a tent, and sleeping bag, etc., it's best to just bring two changes of clothes: one for sleeping, and one for hiking. Believe me, I know that it's not fun putting sweaty hiking clothes back on in the morning, but there is no point in bringing extra clothing because within 5 minutes of hiking in the morning what's going to happen? Your clean clothes will be all sweaty too.
Don't worry, everyone is in the same boat. Two sets of clothing is all you need. I would, however, bring enough underwear to change regularly, and at least one extra pair of socks just in case.
What to pack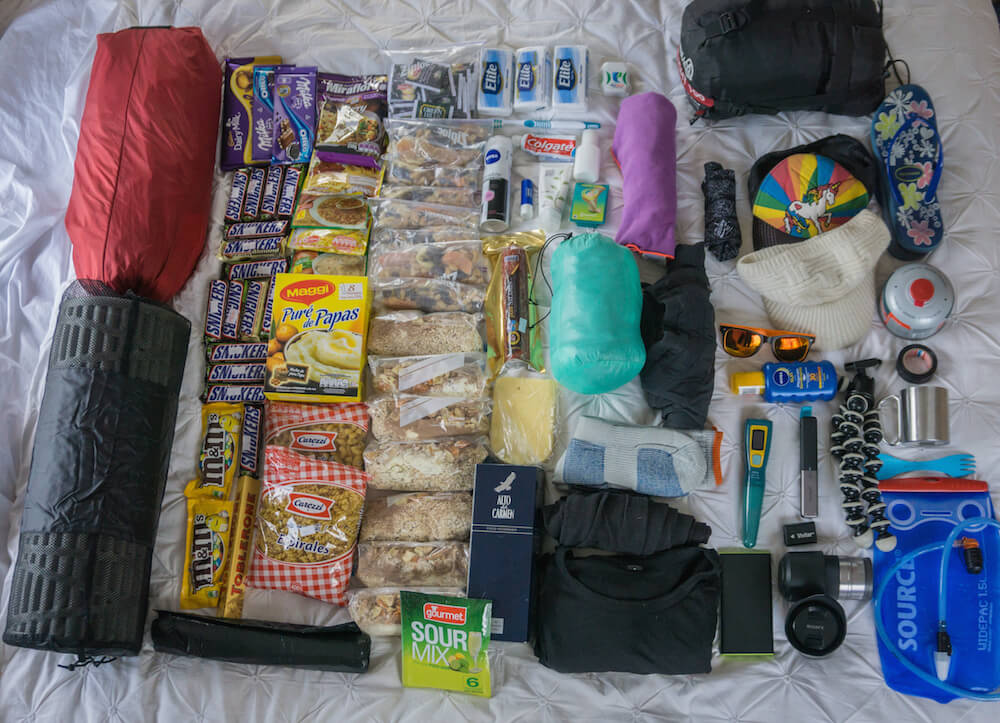 The most important thing to prioritize when packing for a hike is to keep the weight down, especially if you have to carry everything with you that you're going to use, like a tent and all of your own food. This is all the sturdy, weather-proof, and reliable equipment that I use:
Shelter
Your tent and sleeping bag are super important, especially in inclement weather. You can definitely scrimp and save when it comes to hiking clothing, but make sure you invest in a good tent that won't break in heavy winds or rain. The last thing you need midway through a trek is a broken tent! I use and recommend:
MSR tent: It's super lightweight but has sturdy tent poles
A sleeping bag that will keep you warm

Note, wearing more clothing in the sleeping bag will not make you warmer. It actually makes the sleeping bag less effective because the heat then has to go through more layers to reach your body. Invest in a good sleeping bag. Being cold at night is no fun!
Instead of carrying around a pillow, I suggest balling up your jacket and using it as a pillow instead.
Food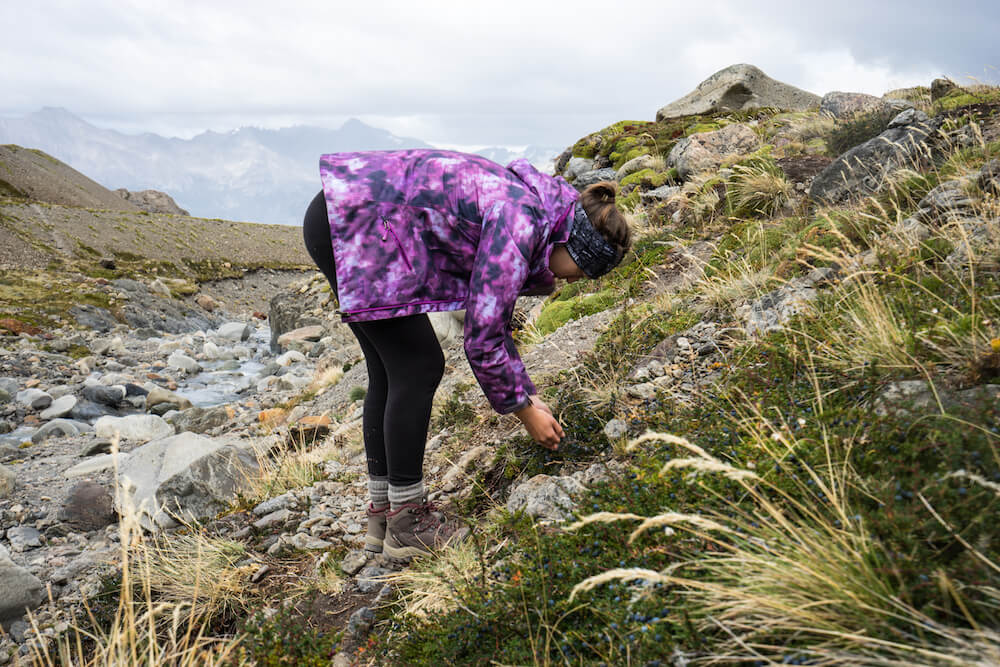 If you're hiking for multiple days, the key to a light pack is bringing food that is light and/or can be rehydrated. Here's my typical menu:
Breakfast: Oatmeal/porridge with chocolate powder, milk powder, and dried fruit
Lunch: Dried fruits and nuts (high in energy, low in weight and easy to snack on as you go)
Snack: Chocolate (reward yourself a little), granola bar
Dinner: Pasta with powdered sauce, cous cous, powdered mashed potatoes with a bit of cheese and sausage bits, or a dehydrated meal that you can add water to.
To warm you up: Powdered chocolate for hot chocolate, powdered soup, and tea bags
What NOT to bring:
Canned goods, liquid sauces, or food that takes a long time to cook, such as rice. All of those add unnecessary weight to your pack. Remember, in most cases you'll have to pack your trash back out with you, and cans are heavy and bulky.
For cooking:
Your pack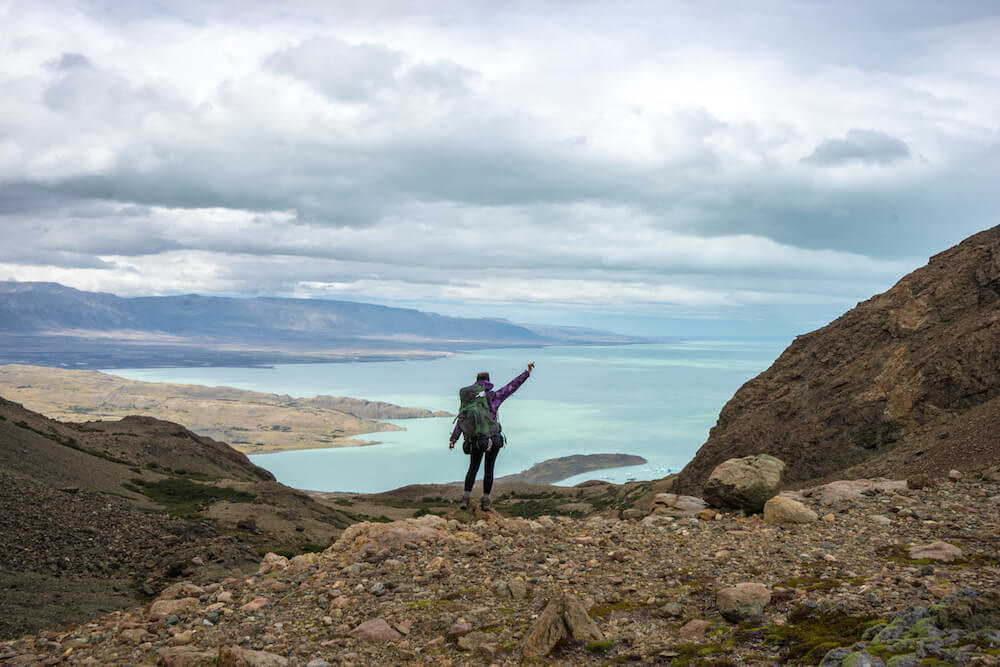 The best thing you can do is try your pack on in person and make sure that it fits comfortably with weight in it. Stores like REI have dedicated staff just for this purpose. Make sure it fits comfortably around your waist and distributes the weight in such a way that is comfortable for your back and shoulders.
The size depends on the length of your hike and how much of your own gear you need. For example, in Nepal where I stayed and ate in tea houses, I brought a small pack since I didn't need a tent or food. In Patagonia for the 8-day circuit in Torres del Paine, however, I brought a 70 liter bag, like this one, and it was full, weighing in at about 17 kilos (approx. 37.5 lbs).
Incidentals that will make your life easier
Bug spray: If you'll encounter mosquitoes, this is so nice to have along
Steripen: Just because you're in nature doesn't mean the water is drinking quality. Always sterilize it first
Portable charger: If you want to listen to music or charge a camera, this is worth its weight in gold
Sunscreen: I like Sun Bum!
Hat (take wind and snow into account)
Hiking poles: They will save your knees and help with balance. The lighter the weight, the better
Blister bandages: Compeed is resilient and a thousand times more effective than bandaids
Headlamp: So that you can see at night and in the early morning
Pack towel: Showering is nice when possible
Flip Flops: You'll be glad to get out of your hiking shoes when finished for the day
Small tubes of personal toiletries – ditch the makeup
Sunglasses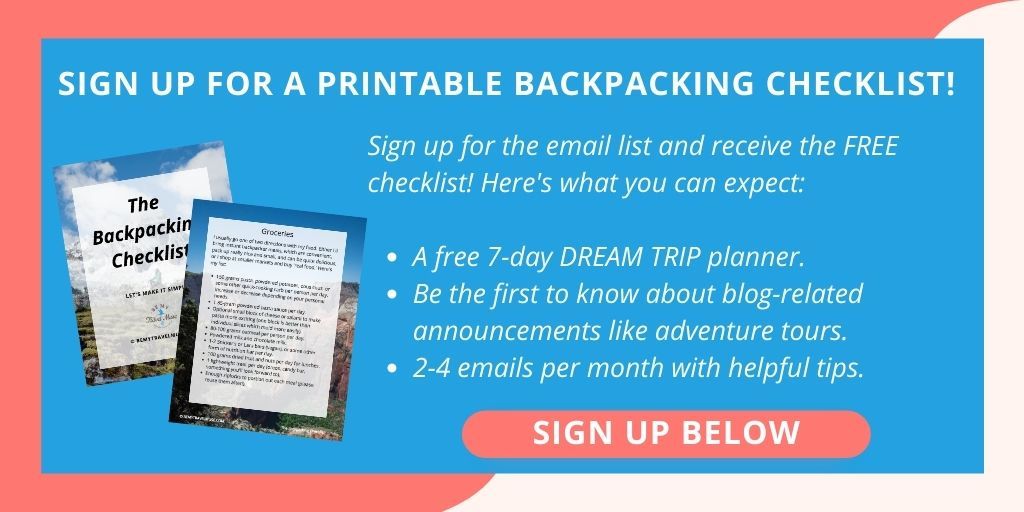 How to train and prepare
The best way to prepare for hiking is to, well, hike. Like most sports, nothing can prepare you more than doing the real thing, and building up can only help you.
If you'll be backpacking at altitude, do your absolute best to get some hiking in before the big trip. If you can't do that, then get on the stair climber or the stationary bike at the gym and endurance train. The stronger you are, the more able you'll be to climb hills and carry weight.
Other things that really help me are listening to music – the same music I'd dance to or listen to at the gym. Get a great offline playlist going and it will help out immensely. It's also important to remember to drink water often, and eat if you're hungry. In fact, by the time you're hungry or thirsty, you've already waited a bit too long.
Most importantly, as I mentioned in the beginning of the article, it's not about being the most experienced or fittest person on the trail. It's really about mental endurance more than anything. As long as you keep up the positivity, you can do it, even if it seems like everyone is faster than you. It doesn't matter, just honor your pace and body. If you need a 30 second break, then take a 30-second break and then get back up and keep going.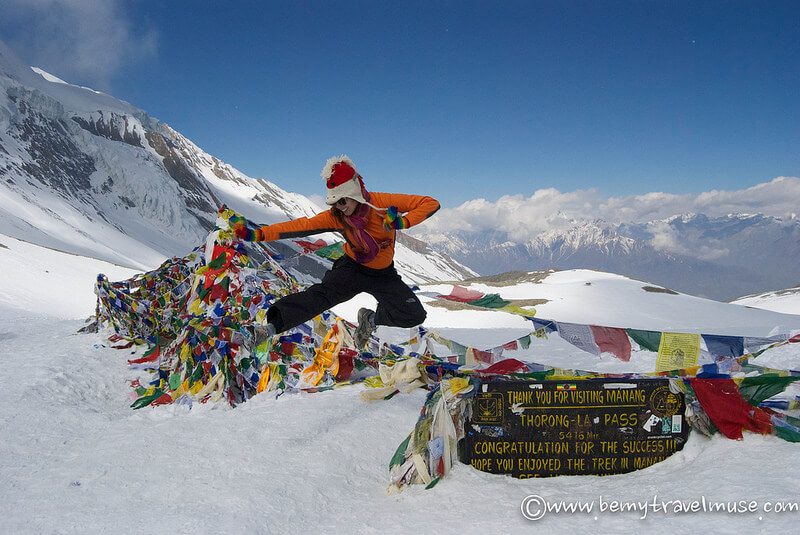 You got this, and it's going to be a beautiful experience in stunning surroundings! Most importantly, you'll feel an amazing sense of accomplishment.
Note: Some of those links are affiliate links. If you make a purchase it costs you nothing extra but gives me a small percentage. All of those products are ones I stand behind and use myself. Happy backpacking!