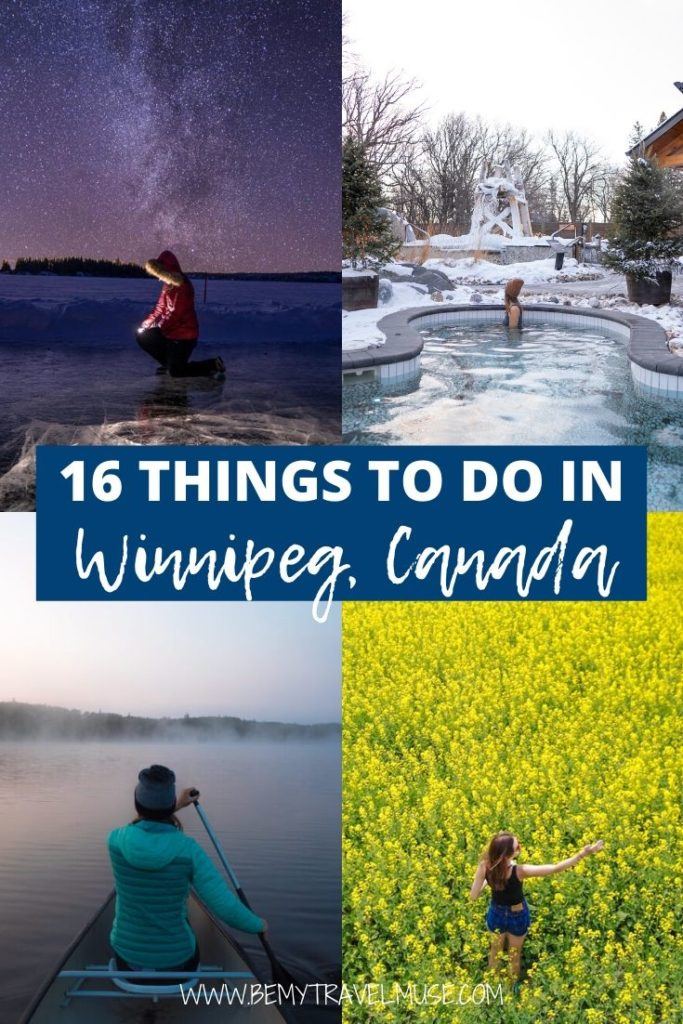 There are some places in the world where I can't help but be in a good mood. The sun is shining, people are friendly, the food is delicious, and there's so much to do outside. Having both visited in the peak of summer and winter, Winnipeg has consistently been one of those places for me.
An underrated gem in Canada, there's so much to do in Winnipeg, and it's impressed me every time with their offerings, no matter the season. The best part is I rarely feel that I have to share it with many people. If you're visiting Winnipeg, these are some of the best things to do in and around the city:
16. The Forks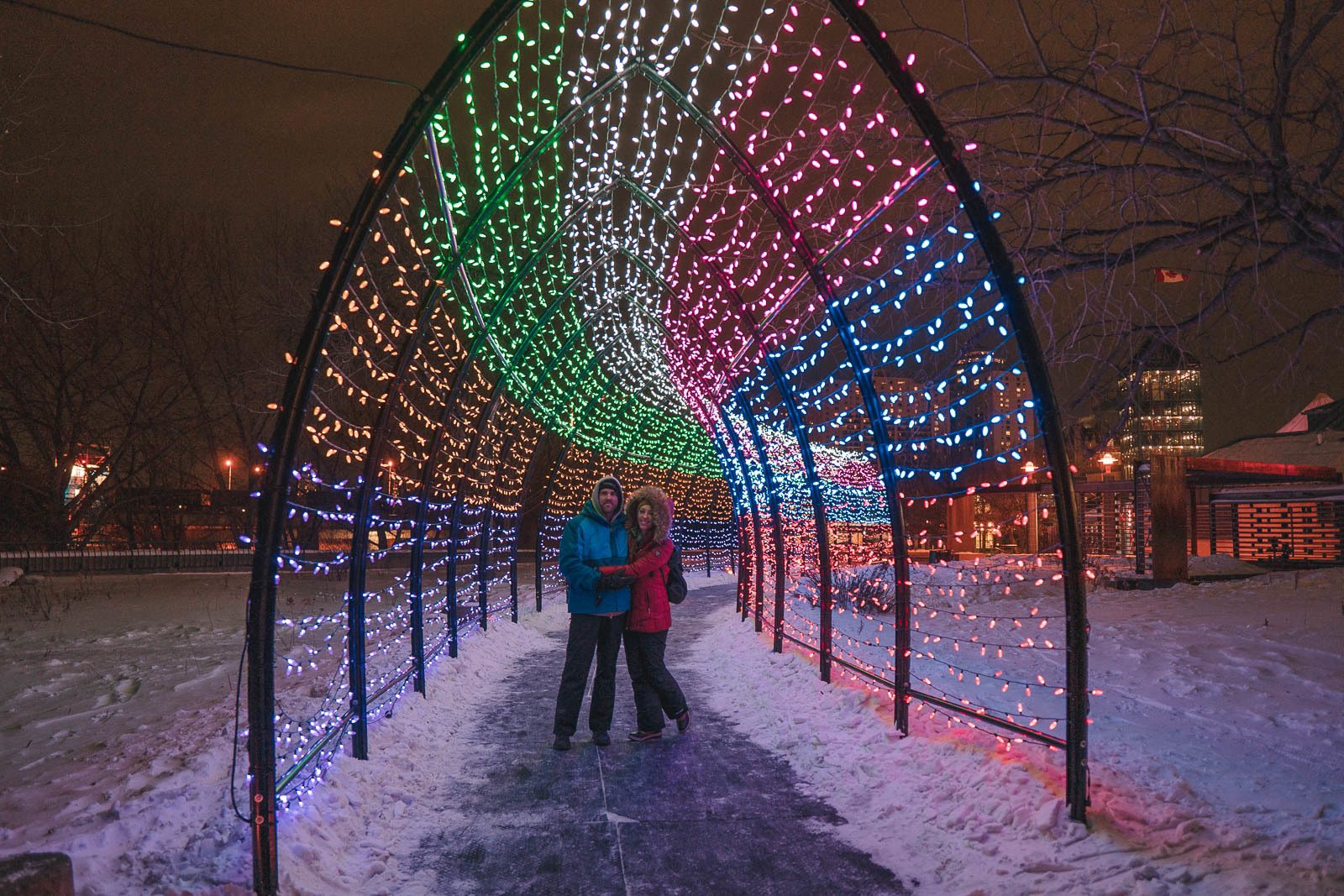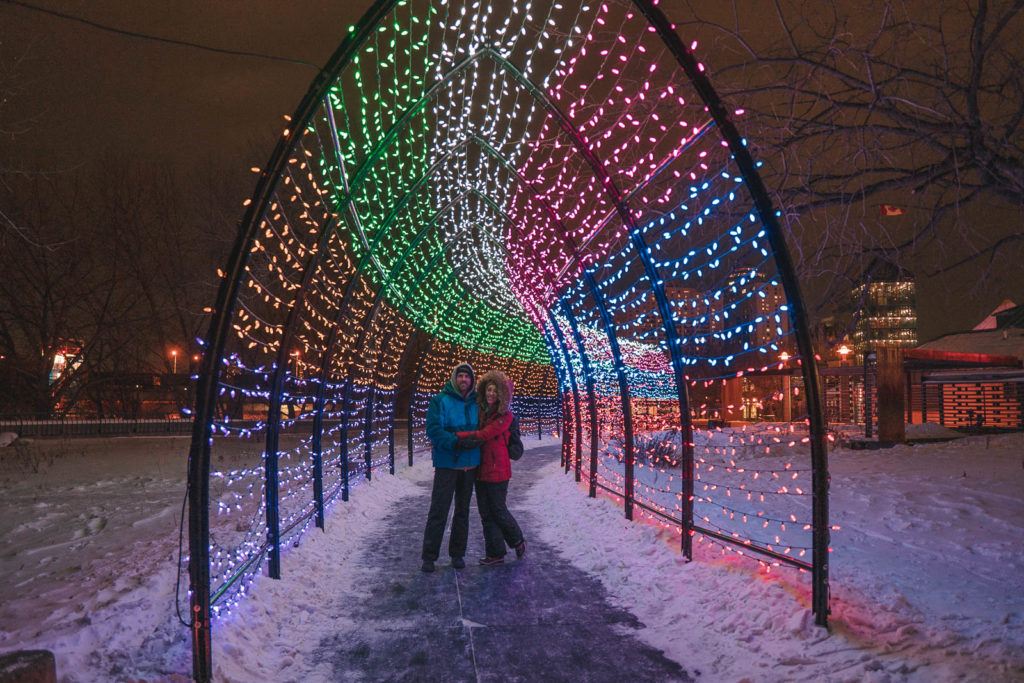 The perfect meeting place in the heart of the city, The Forks is an open dining hall with shops and food vendors selling all kinds of different options from coffee, to Asian fusion, to inventive burgers. But it's not just the dining hall that's amazing, it's the ambience around The Forks. In the wintertime, it's illuminated with lights and 150 ice-skating trails. There's also an international warming hut competition, which is really more about artists and architects making statements and modern art.
15. Hockey Games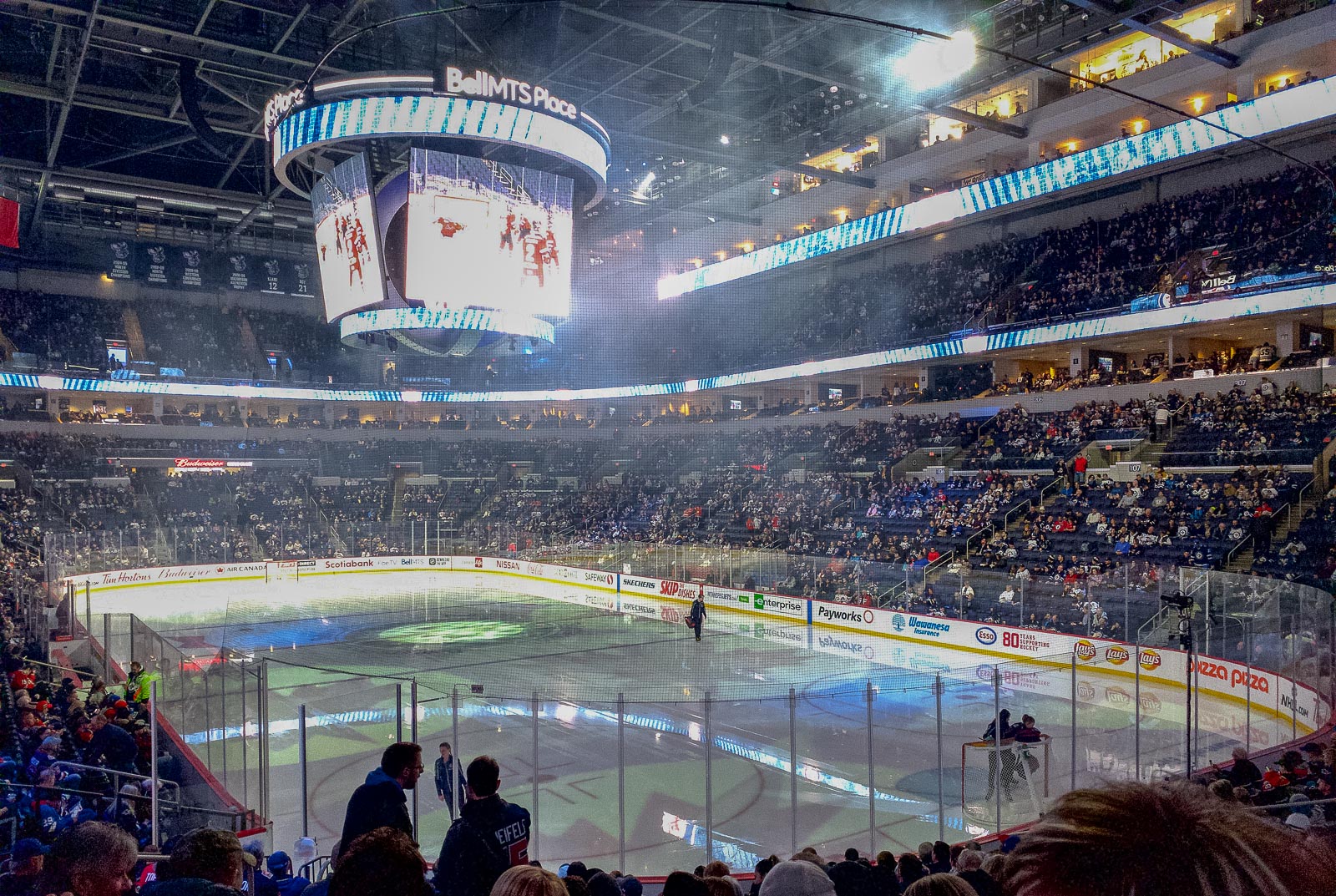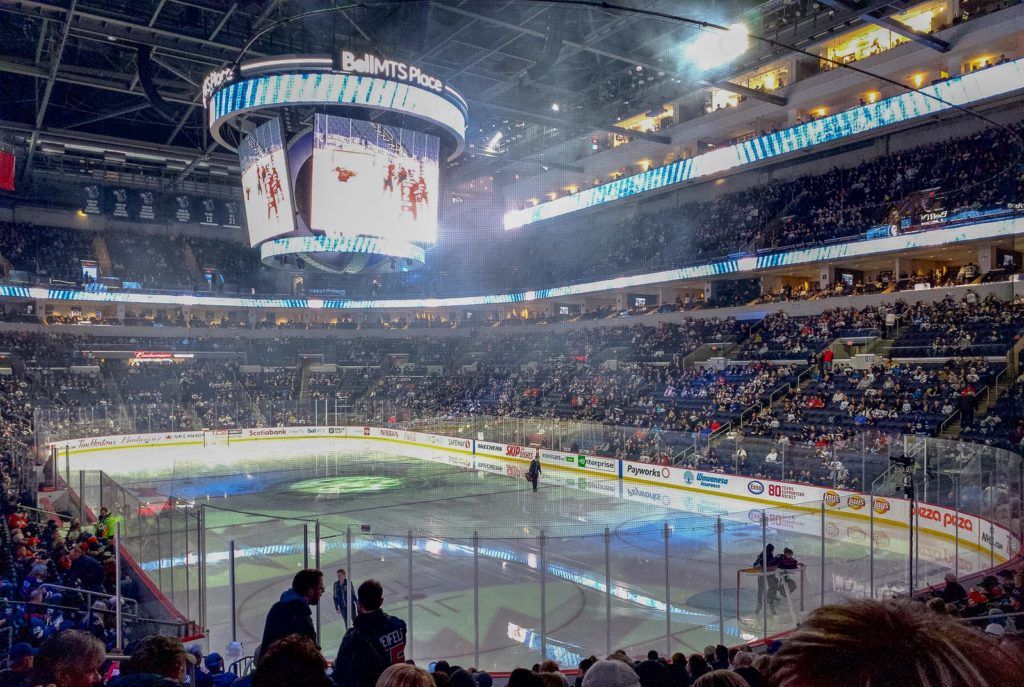 For many, Canada is synonymous with hockey, and I for one had to experience the sport in a place with truly passionate fans. What better way than to attend a Jets game? I was not disappointed when the fan cams were hilarious, the vibes were great, and the Jets won!
14. Thermëa by Nordik Spa-Nature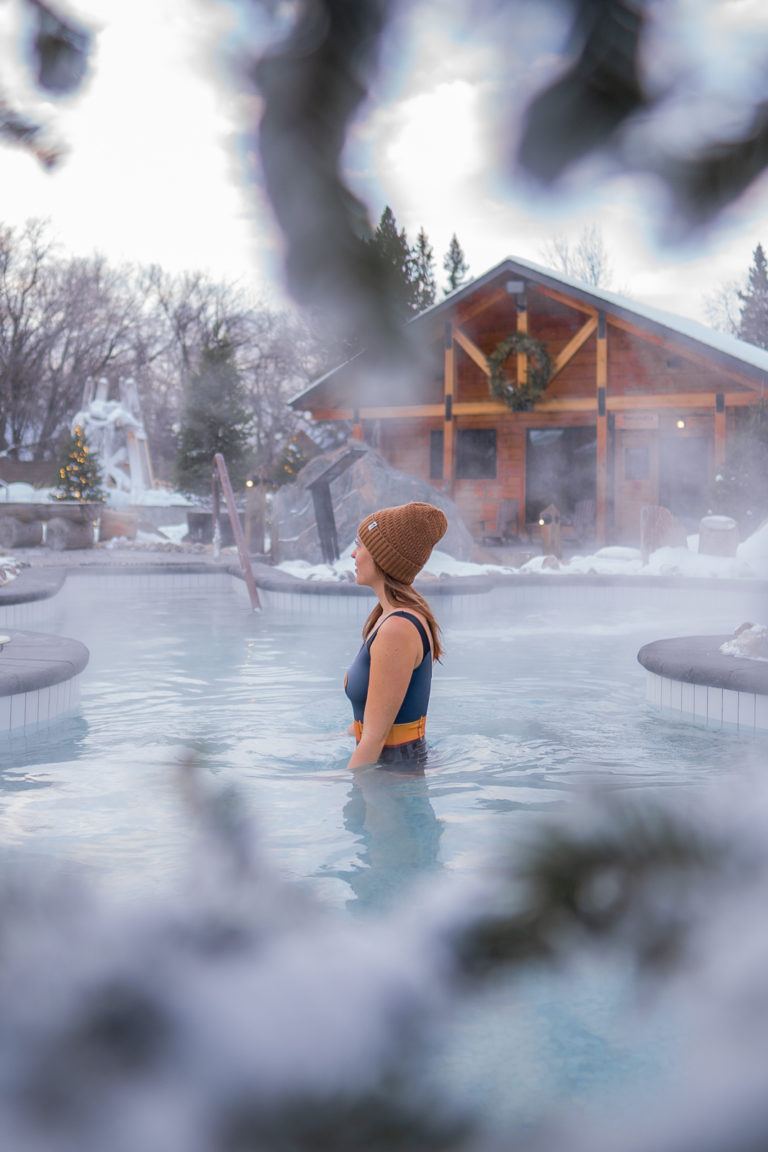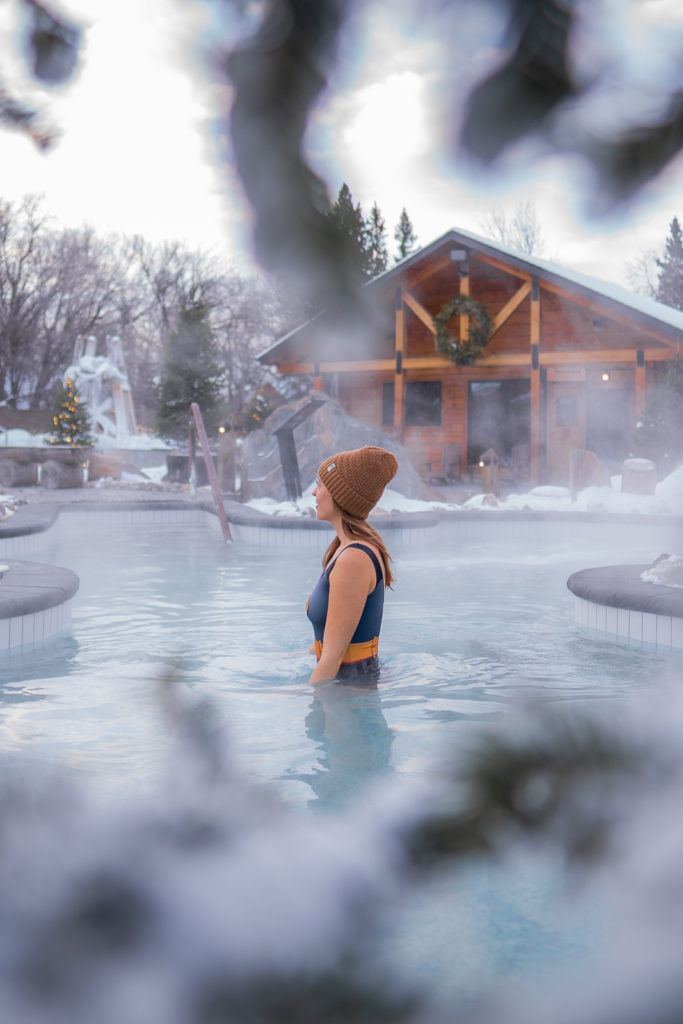 As an avid fan of saunas and steaming hot baths of water, I was delighted to visit Thermëa in the summer and winter, adoring it both times. The spa offers three different pools of various temperatures, including a polar plunge, plus contains two steam baths, two saunas, and a relaxation room, in addition to massages. It's just big enough to have a variety and just small enough not to be overwhelming. Though it's most popular in the winter, you can find me at things like this at any time of year. Entrance starts at $59. Click here for a complete guide!
13. Canadian Museum for Human Rights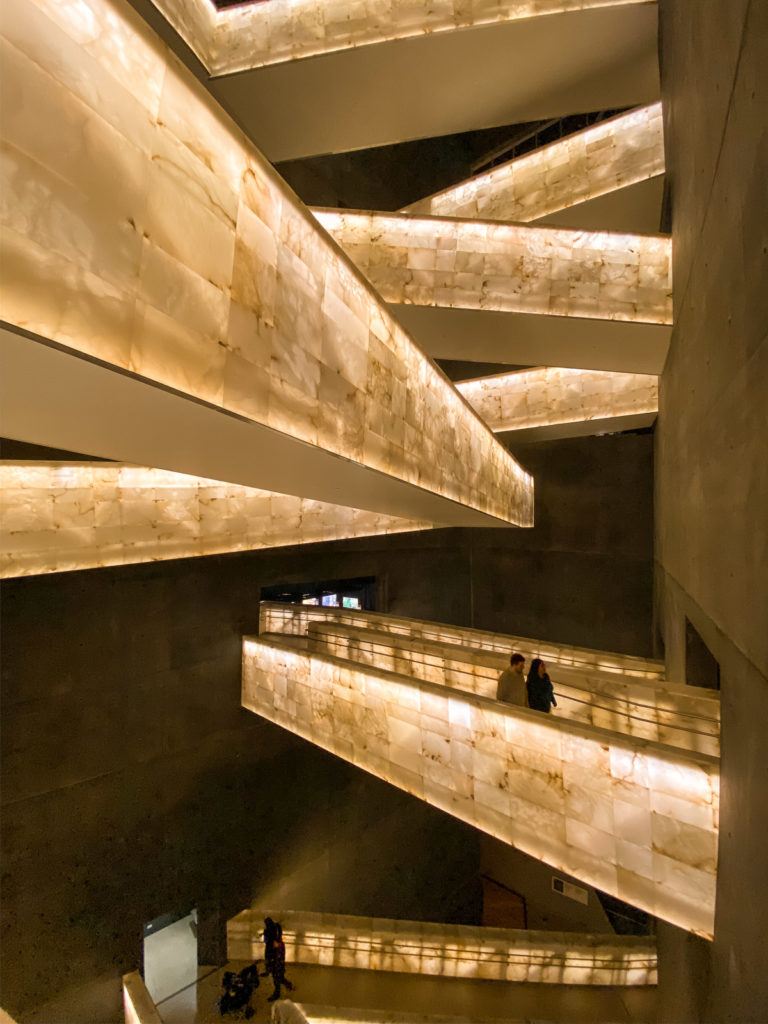 A wonder of architecture, the Canadian Museum of Human Rights doesn't just cover Canadian human rights, but those of the entire world. While telling the stories of human rights triumphs and abuses throughout the world, exhibits are also careful to recognize that human rights is an evolving term and is often subjective. The museum features people telling their stories and encourages you to involve yourself too, sharing and thinking about what human rights means and how we can all take an active role in it. On Friday nights it's open late for Friday Night Rights. Tickets start at $18.
12. St. Boniface Climbing Tower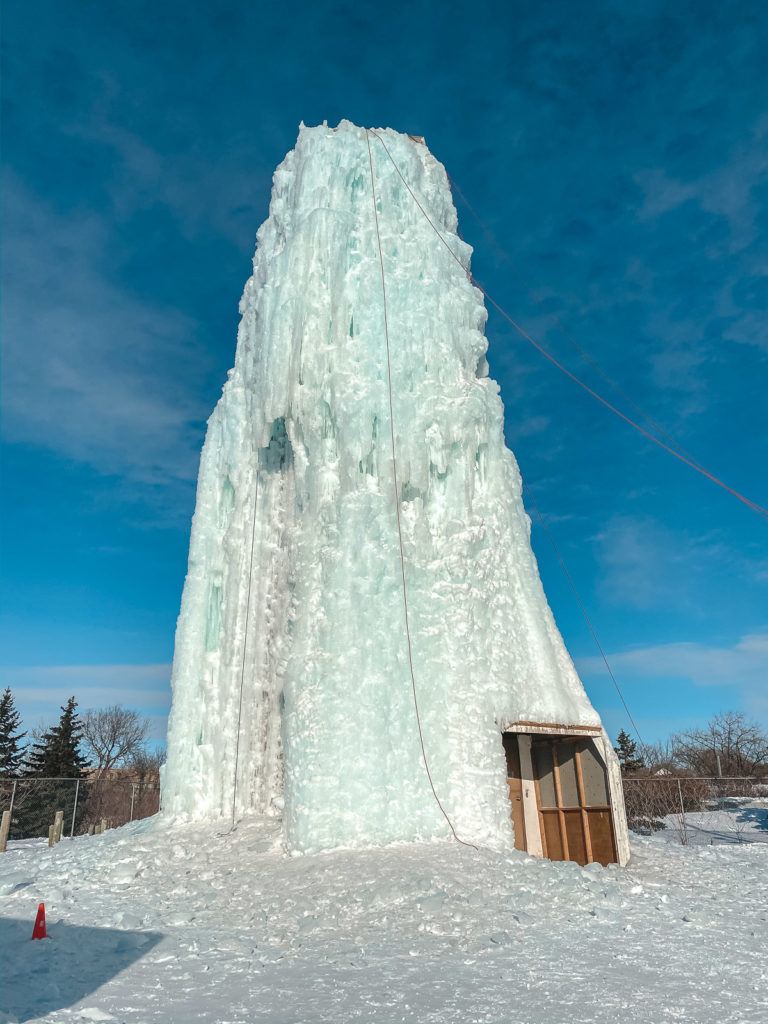 It's a rock wall in the summer, and an ice climbing tower in the winter. No longer must one head to the Rockies to get a chance to ice climb – it's possible right in Winnipeg at the Club d'escalade de Saint-Boniface! Though this is a membership club, non-members can take lessons on the weekend to learn how to climb. For access to the ice wall for climbing, it's only $40 per person for non-members and a bargain $10 for members. Read more here.
11. Fields of Gold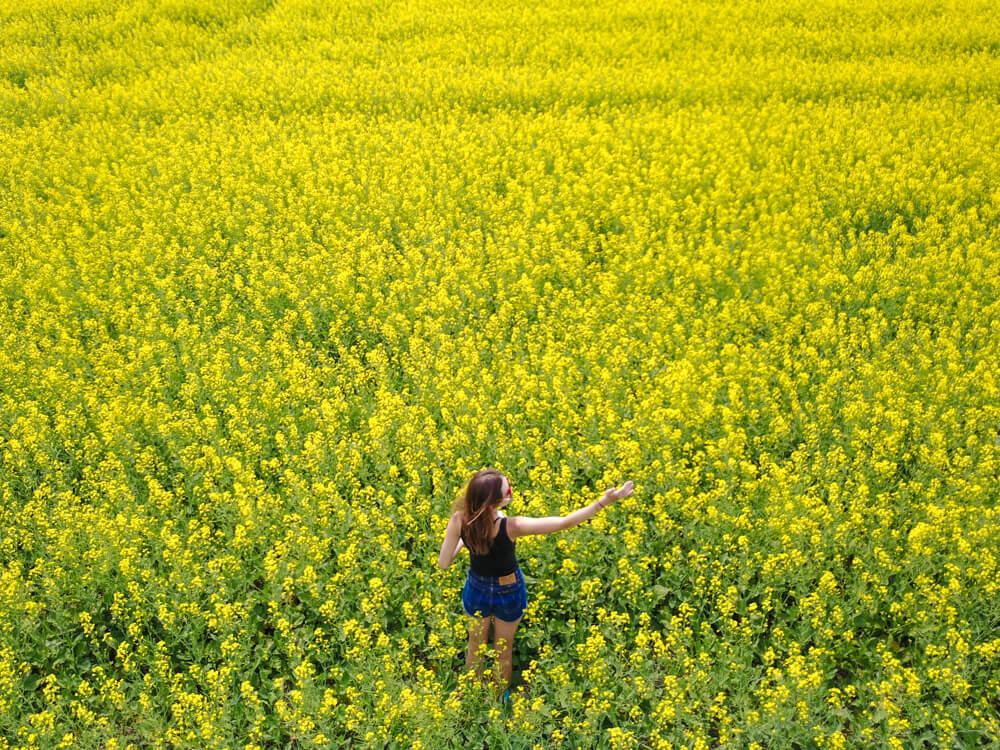 Take a drive in any direction out of Winnipeg in the summer and you'll see sweeping fields of bright, neon yellow flowers. I loved the colors as I drove up to Lake Winnipeg and east to Nopiming Provincial Park, just in case anyone forgot we were in the prairies.
Just a note on enjoying the flowers – traipsing through the field is a no-no, but I stood just on the edge to take this photo.
10. Summer Canoeing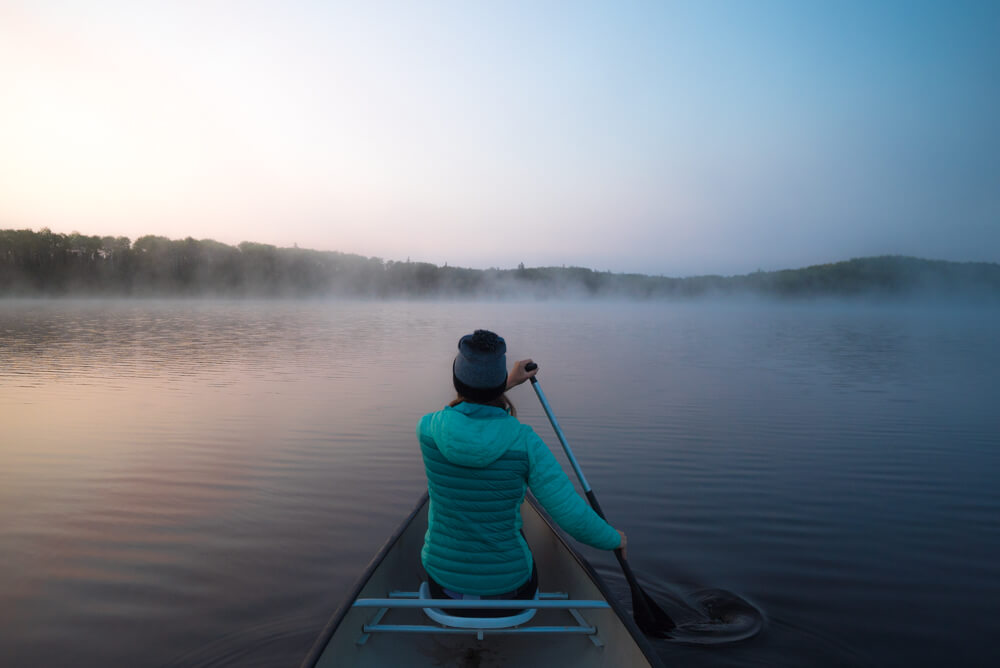 My favorite summer memory of Winnipeg, and the overall province of Manitoba, is hard to pick, but I'd have to give the edge to driving out to Nopiming Provincial Park, a couple hours east towards Ontario, and canoeing for 4 days, including pulling up to rocky islands and camping on them. While millions of people flocked to other parts of Canada in the summer, we only shared the experience with a few beavers. It was a true Canadian adventure. Read more here.
9. Wintering in Whiteshell Provincial Park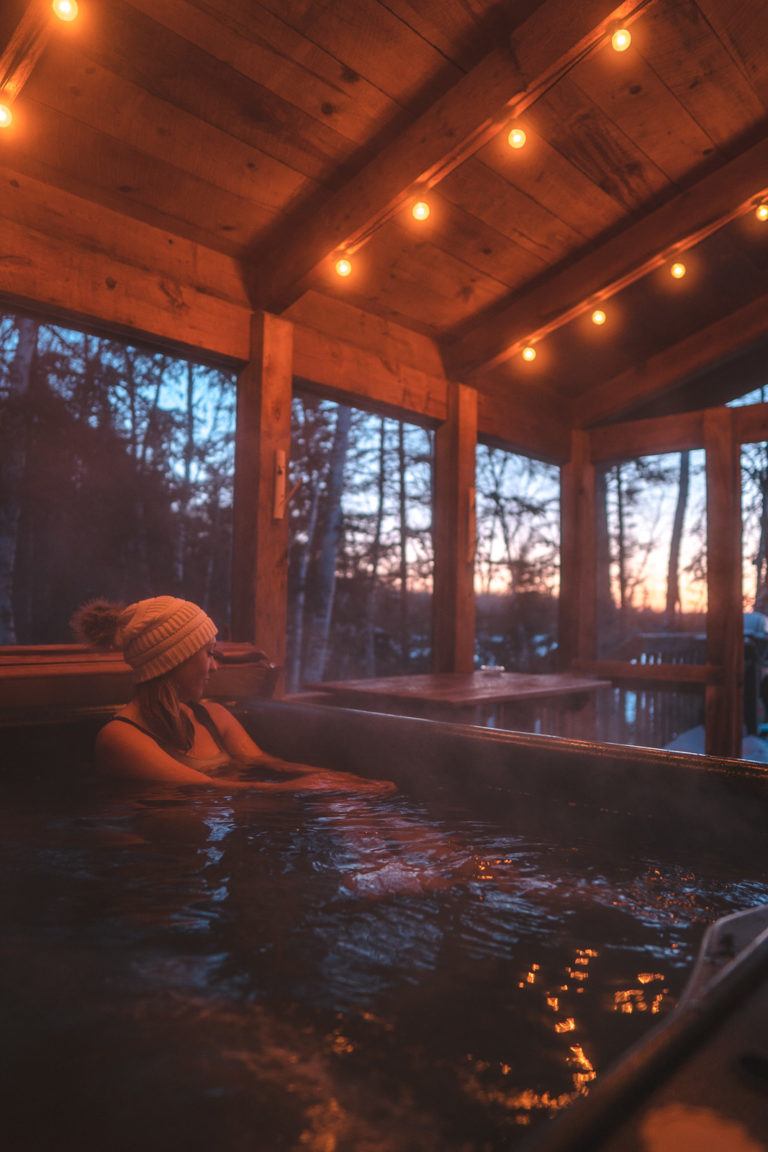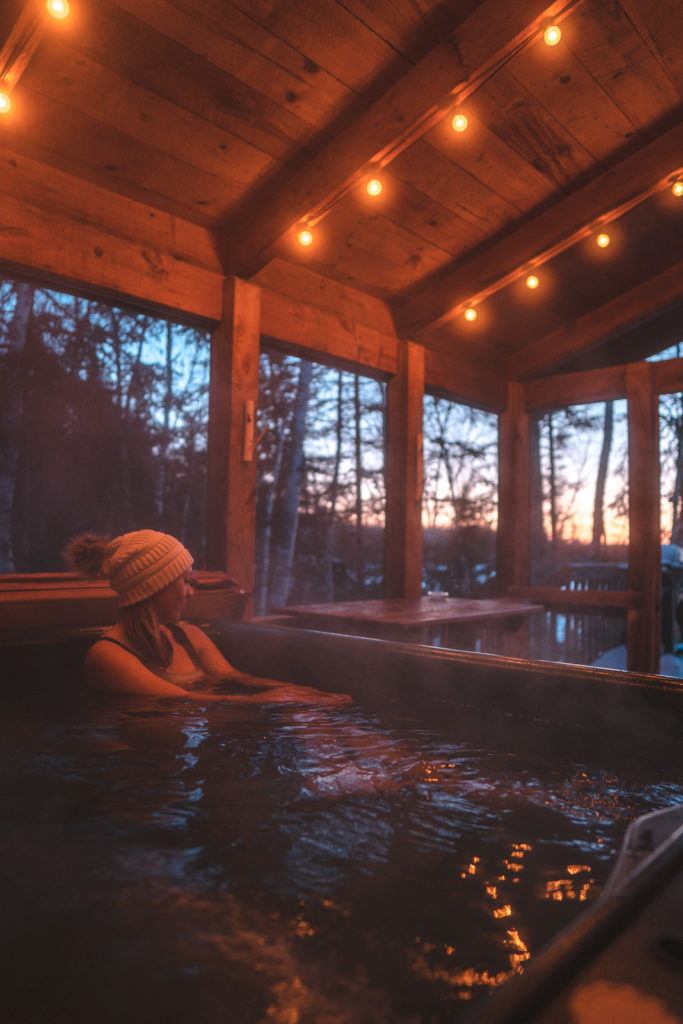 Summer is great with all of those lakes, but winter is dreamy, too. The ice is so thick, you can skate, nordic ski, walk, and snowmobile right over it in the middle of winter (obviously look into it first!). My favorite part was hanging and hot-tubbing in the cabin at Falcon Trails Resort. We had everything we needed – a kitchen, warm bedroom, fireplace, plenty of trails, and a couple of wood-fired saunas on the property. It was quite affordable, too! You can book here.
8. Stargazing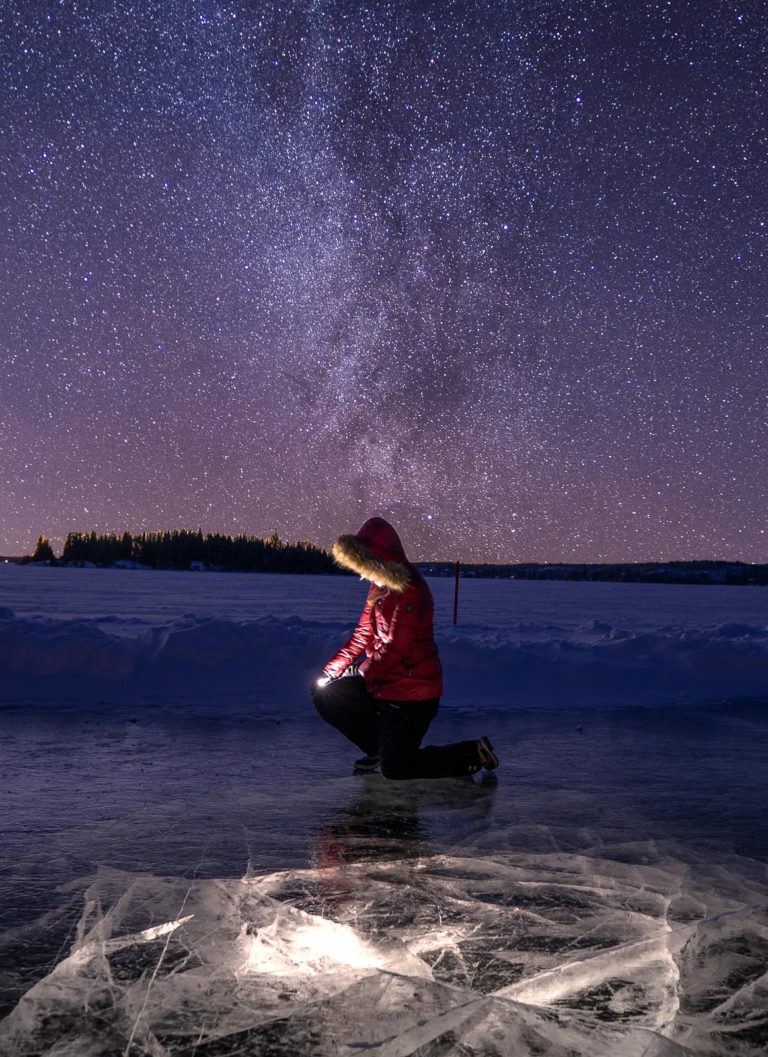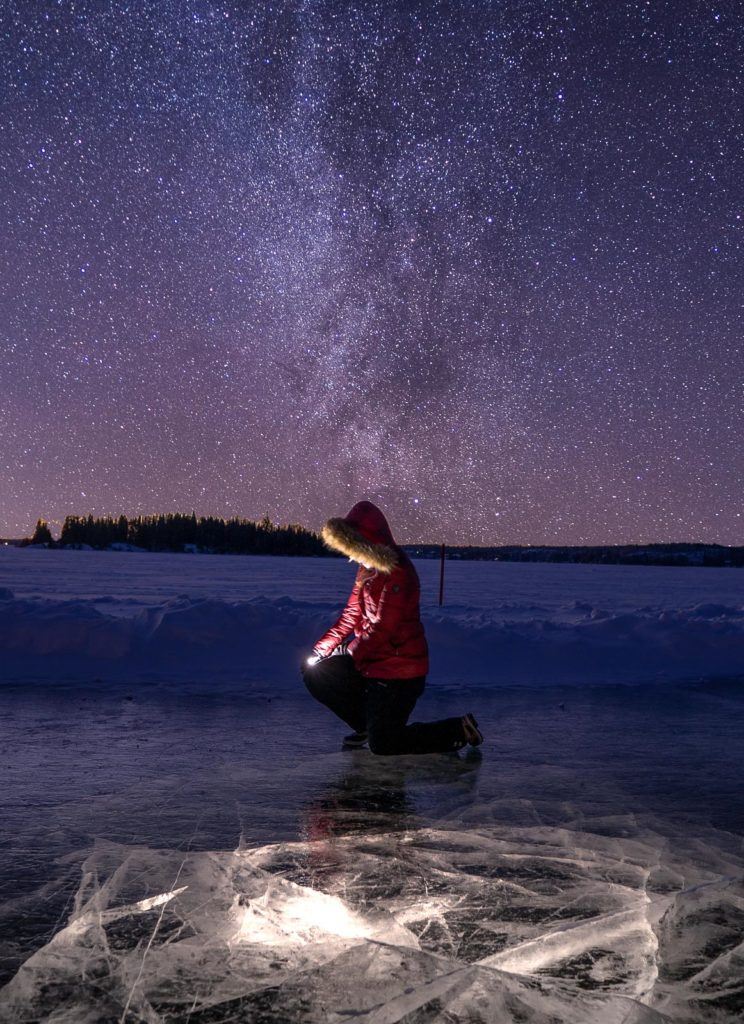 A small-ish population and a whole lot of wide-open spaces makes for some amazingly clear skies. If you're into stargazing like I am, look up when you're out at the provincial parks. You might even get lucky and see the aurora if you're north of Winnipeg.
7. The Assiniboine Park Zoo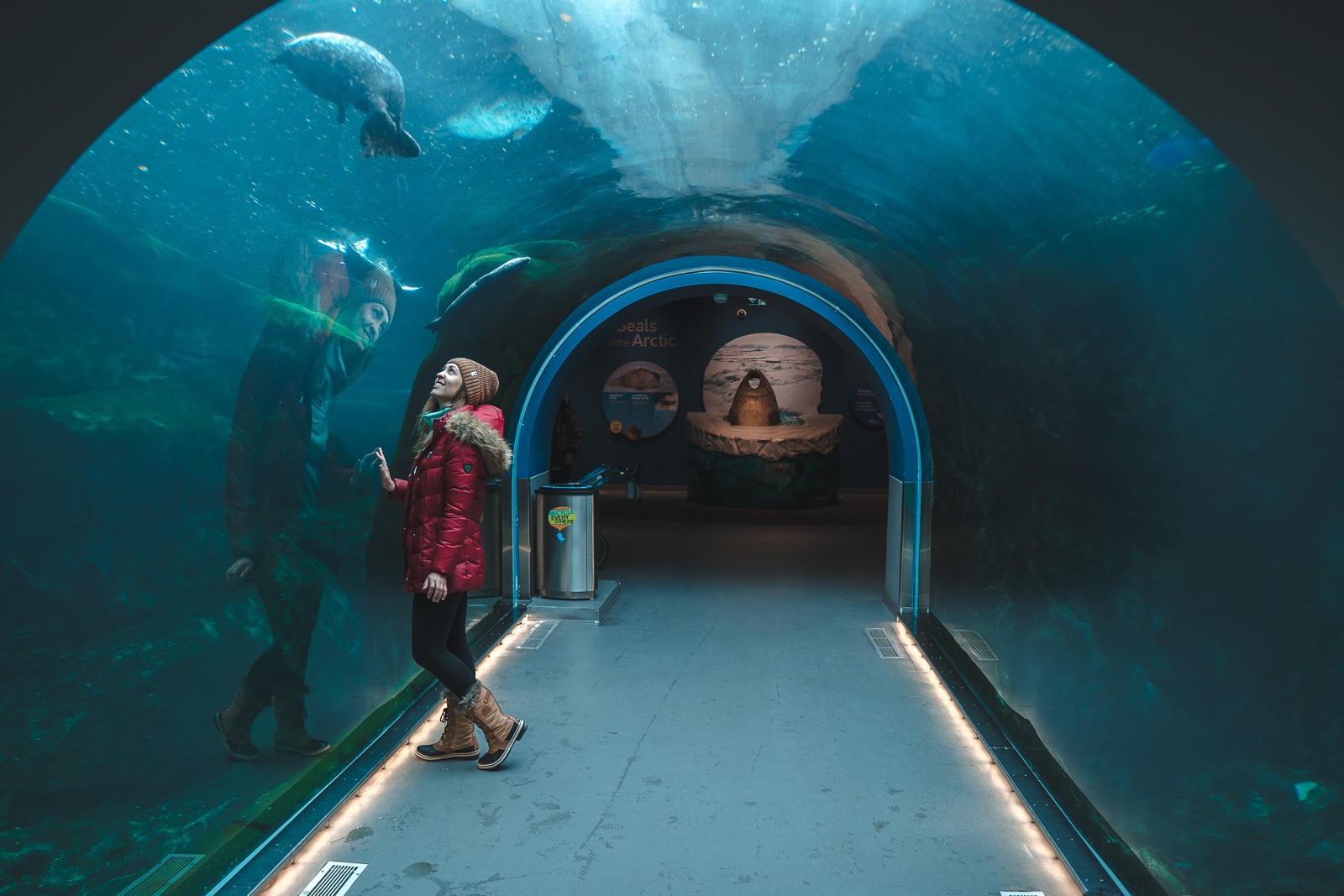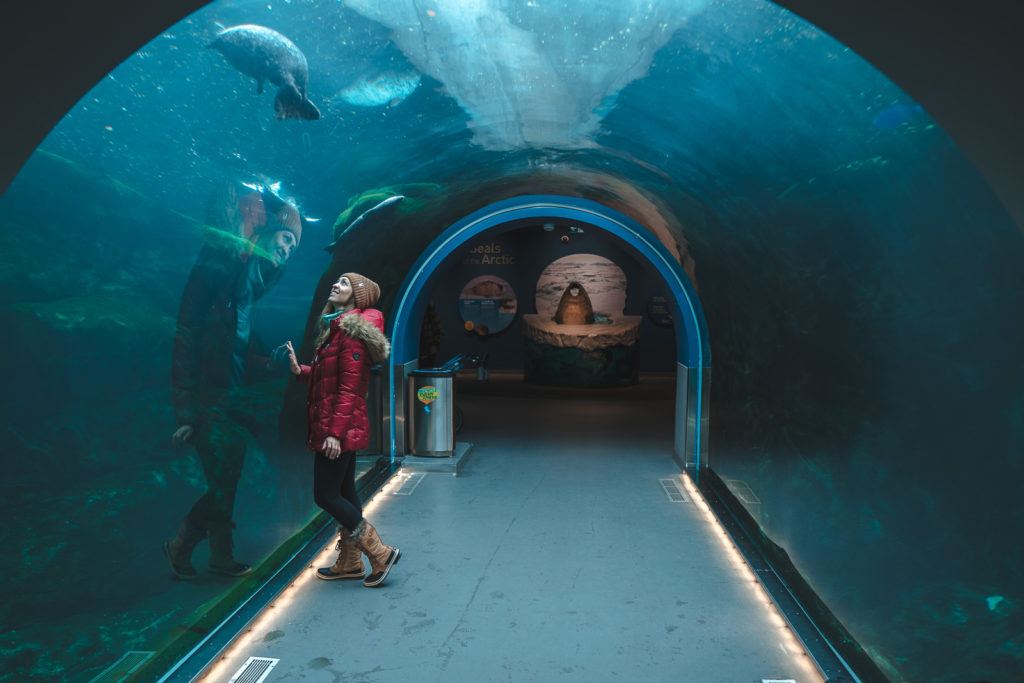 Talk about a creative exhibit! The Assiniboine Park Zoo's Journey to Churchill has animals from up north that you can see without having to head out of Winnipeg. The seals and bears are rescues who were orphaned at birth and wouldn't survive in the wild. It's wonderful to see them swimming around above you! The bears didn't feel like swimming when I was there, but the seals were plenty entertaining. For best viewing times, head there between 9:30-11am.
6. The World's Largest Snow Maze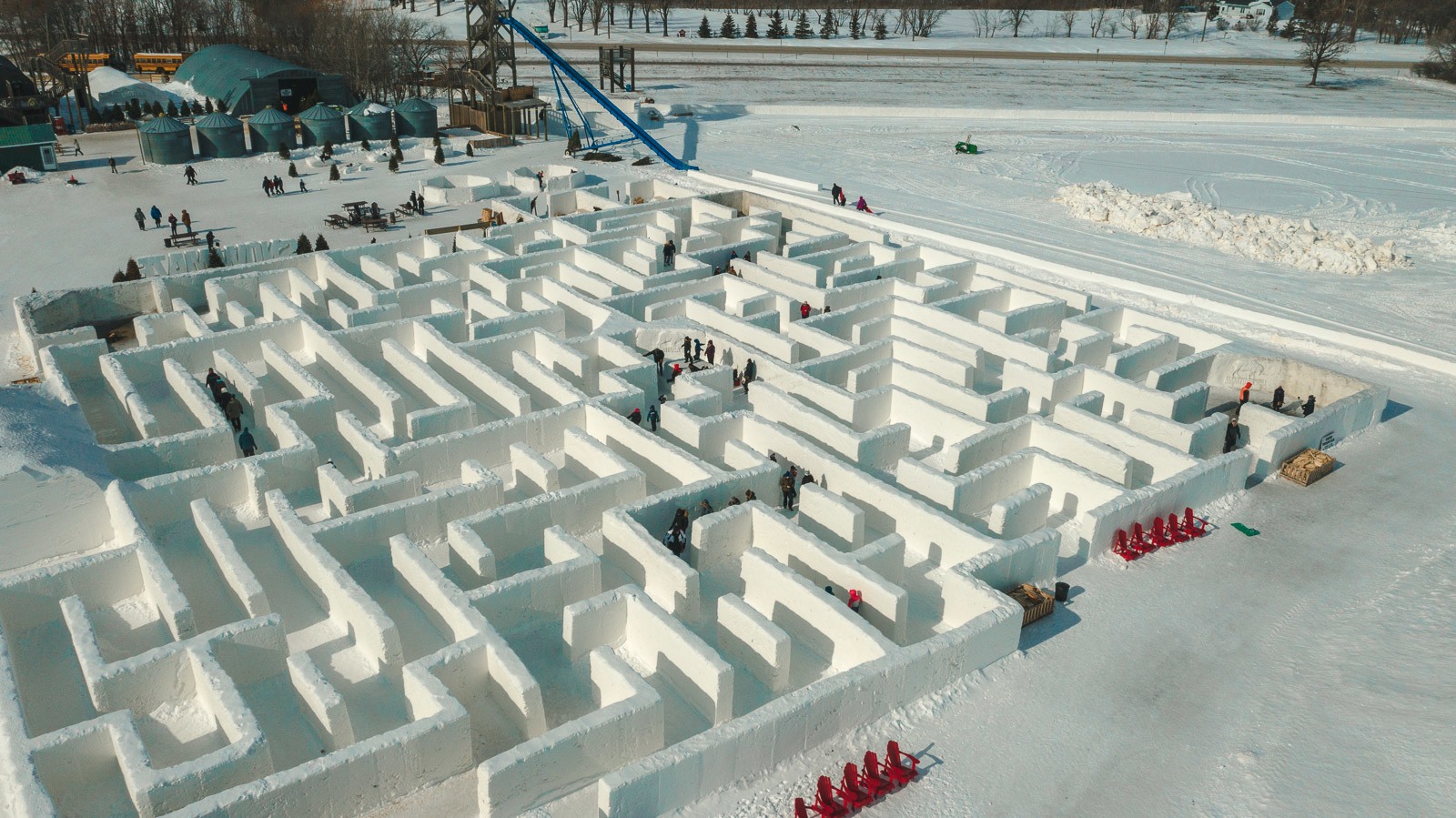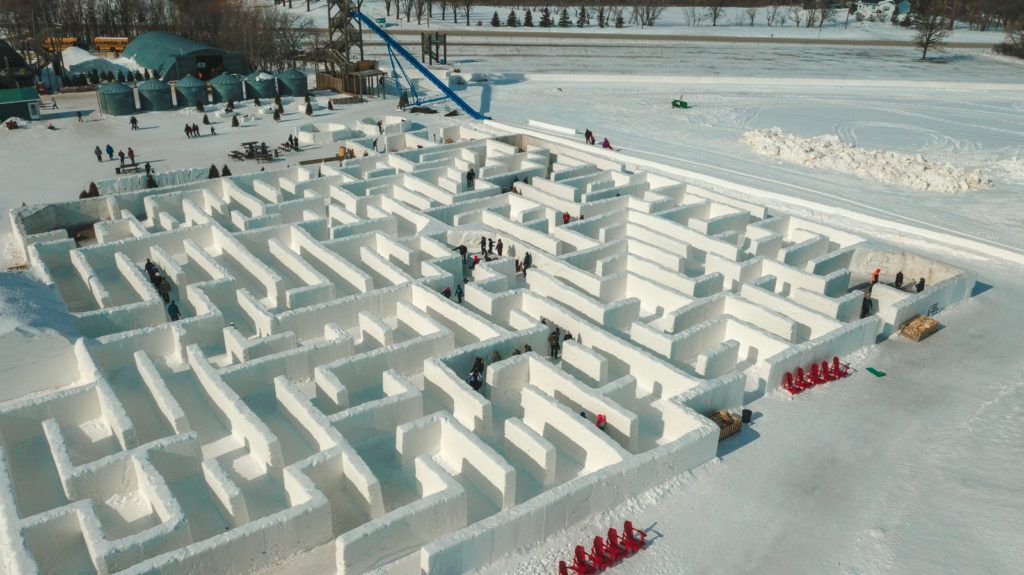 A corn maze by summer and a snow maze by winter, A Maze in Corn not only has a formidable snow maze to explore, but also beautiful snow carvings inside some of the hidden rooms and an ice bar, too! It was so well done, it reminded me of Finland's Ice Hotel. There are also sleigh rides and sledding options, as well as a massive slide.
Visiting in the winter? Here's the perfect vlog for you:
5. Trappist Monastery Ruins Provincial Park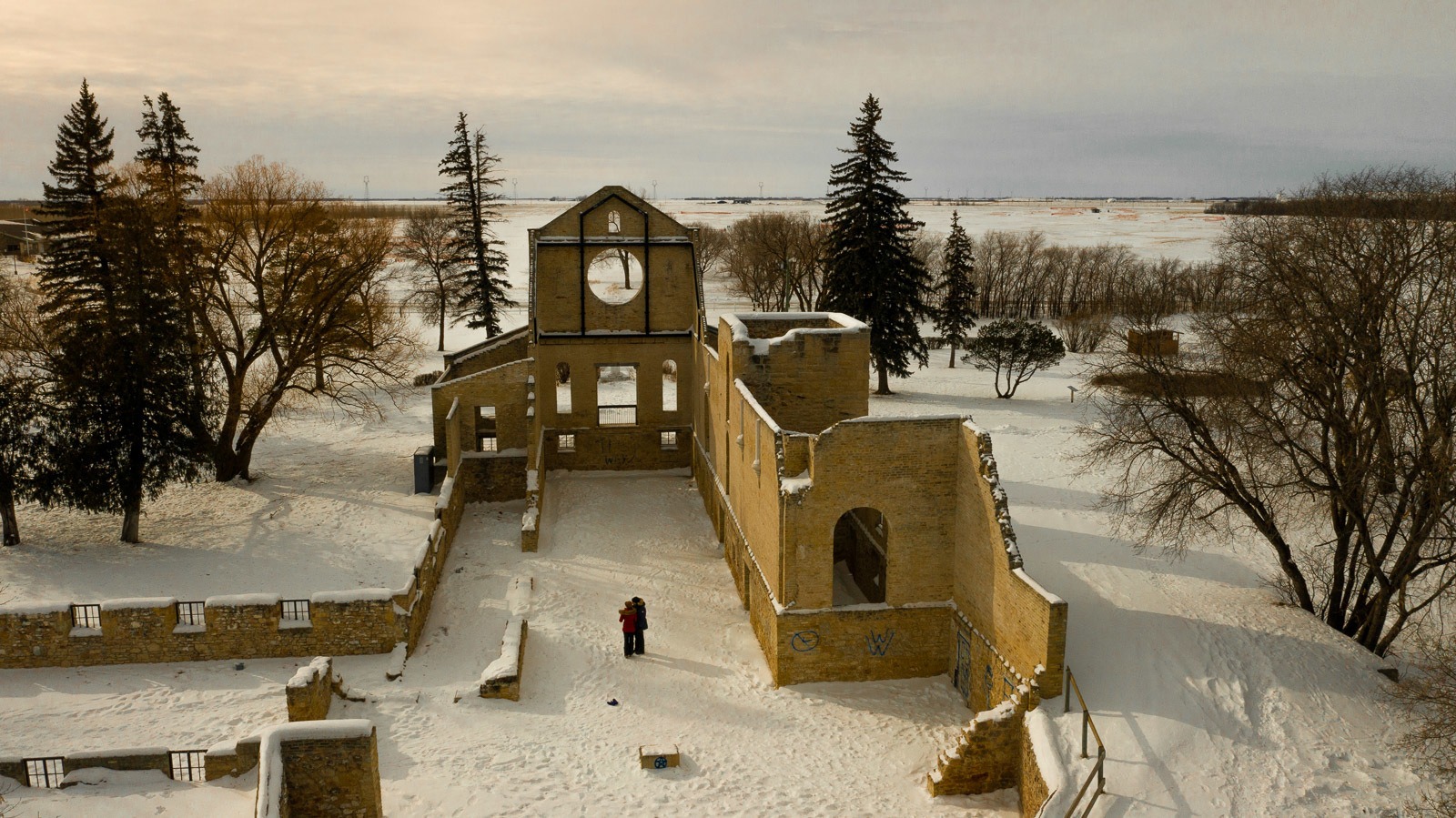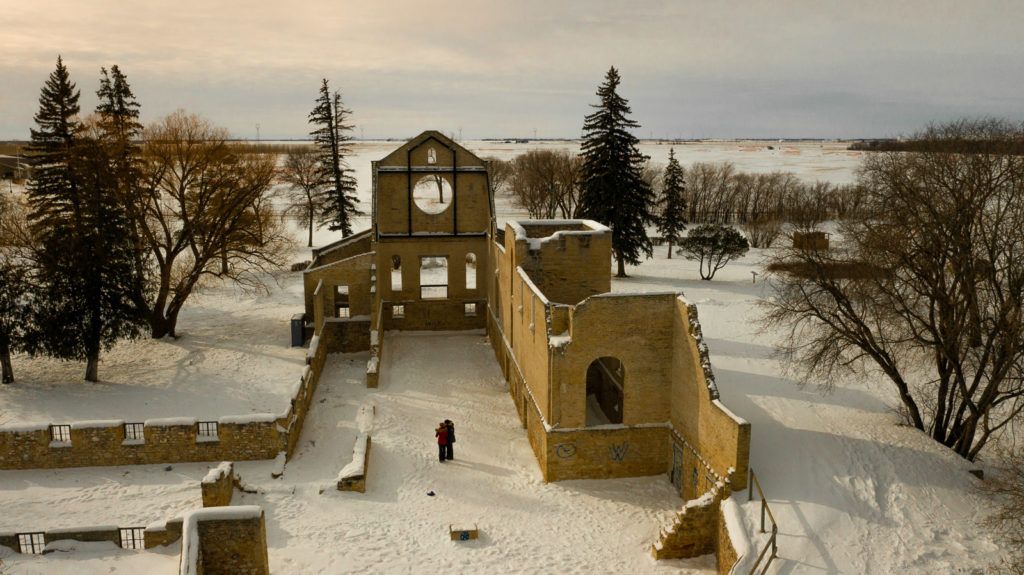 Head to the St. Norbert area of Winnipeg to see the Trappist Monastery ruins. I honestly didn't expect to see this kind of thing in Winnipeg, but have loved exploring the roofless ruins both in summer and winter. I can only imagine how it would look to see the Milky Way through the ruin's windows!
4. Festival du Voyageur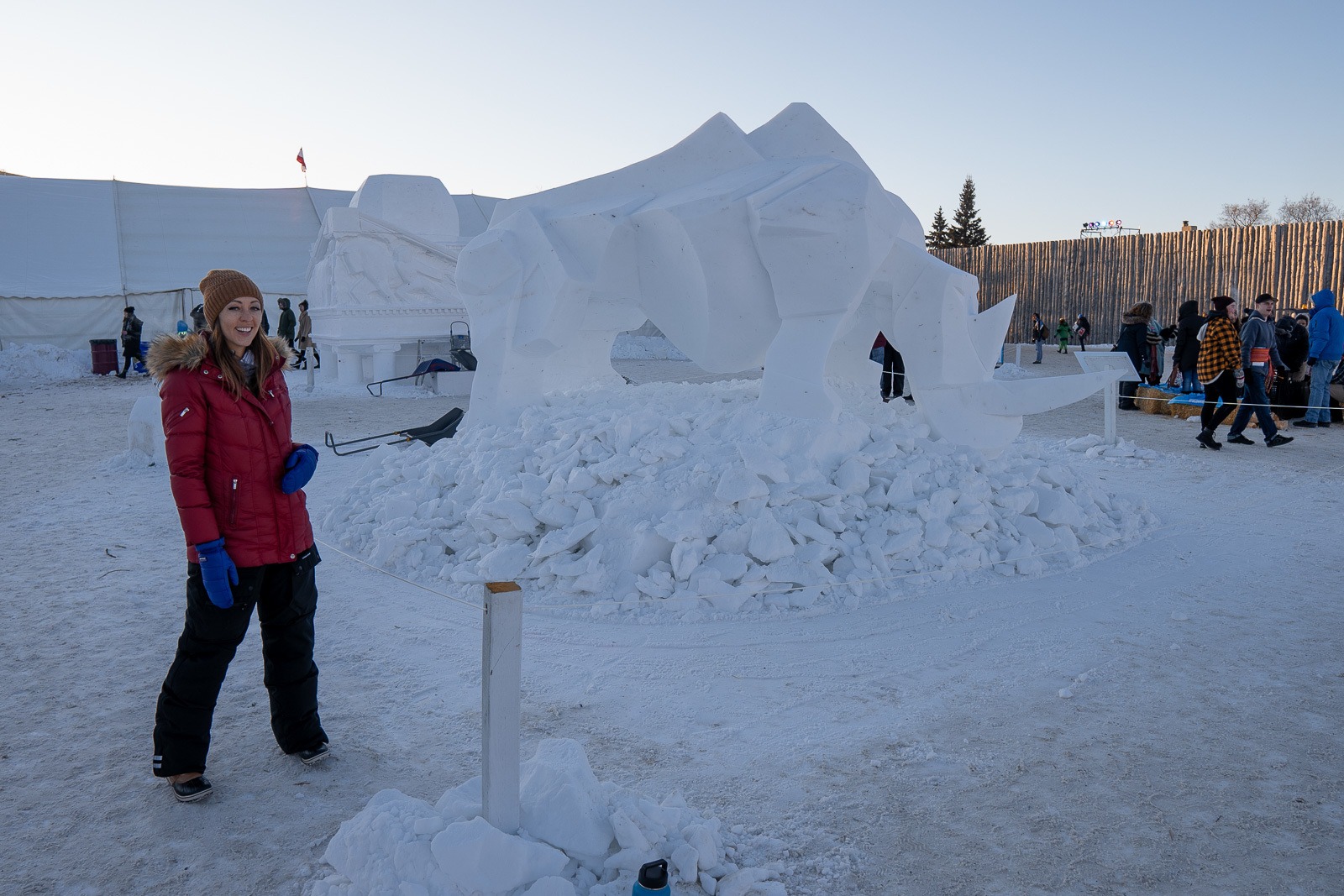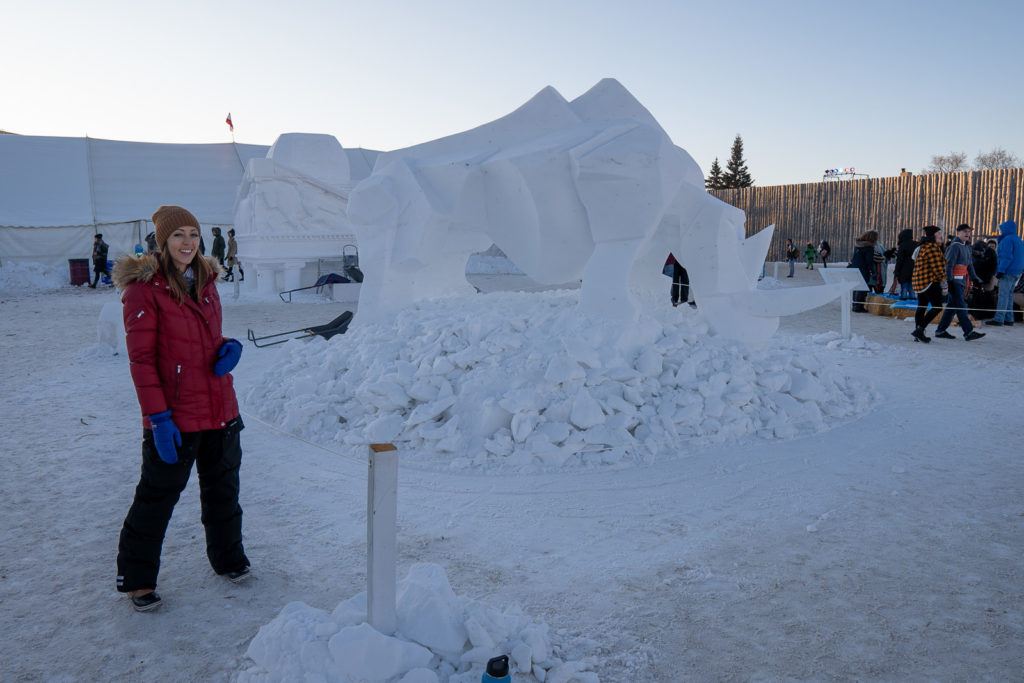 Though there are numerous festivals going on at any given time in Winnipeg, like the Fringe Festival in the summer, I really enjoyed the Festival du Voyageur in February. You get a nice combination of ice sculptures, a sugar shack with maple syrup taffy (better believe I went twice), and actors answering your questions in character from the fur trading time of the voyageurs. It's a celebration of history and French, as well as indigenous, culture.
3. Take a Literal Spin in a Mercedes-AMG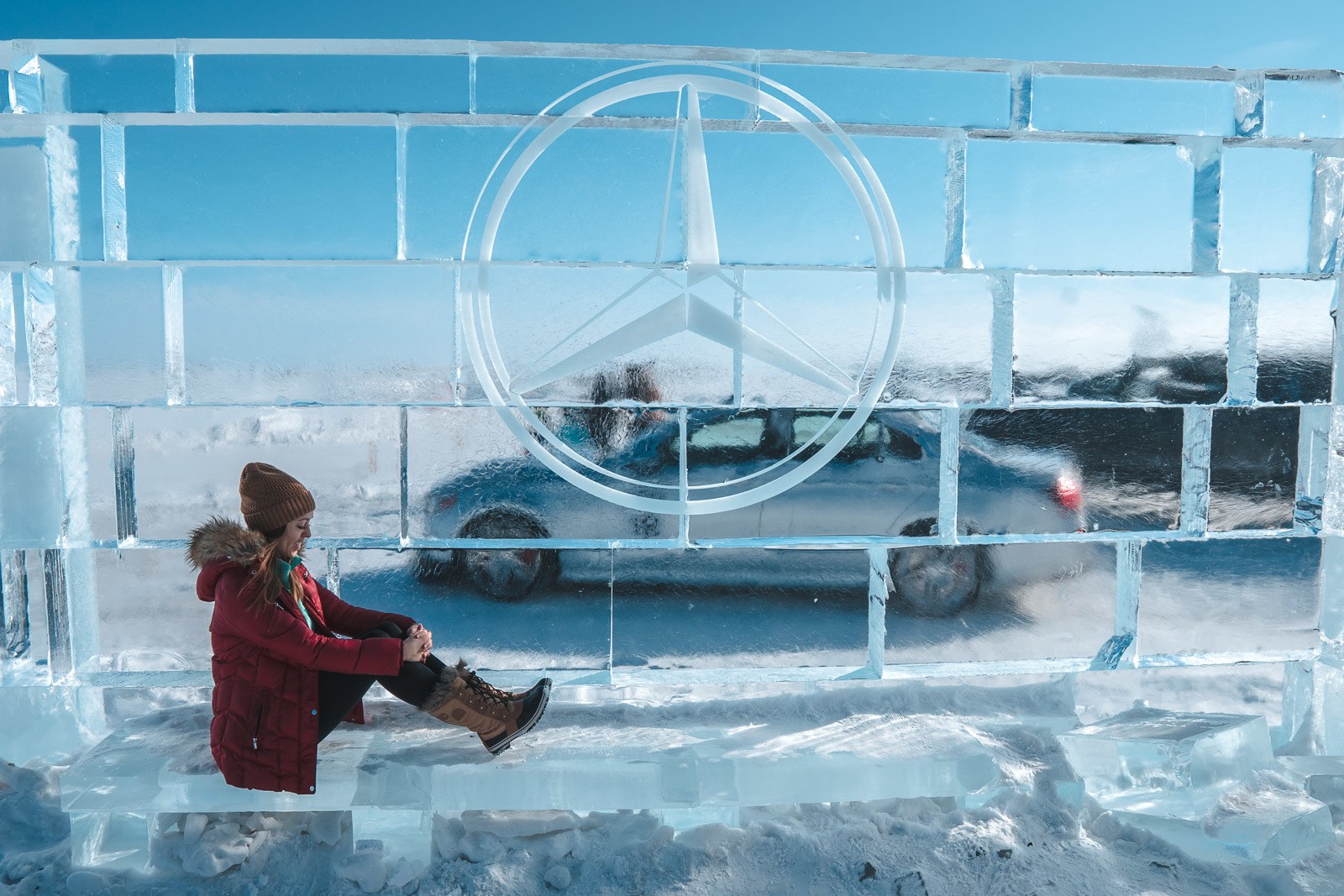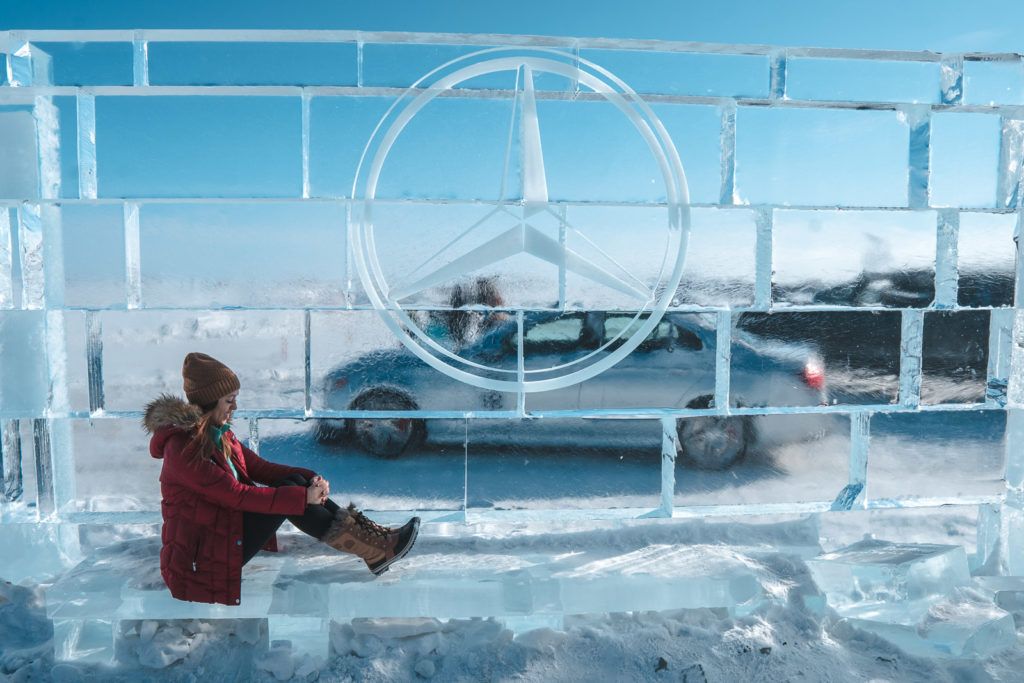 Get your adrenaline going swerving around on a frozen Lake Winnipeg in a 6-figure car at the AMG Driving Academy. For the past three years, Mercedes has offered enthusiasts a chance to come to Gimli, just a one hour drive north of Winnipeg, to learn how to drive on the ice. The intention is to spin and swerve, having a blast and learning how to drive in icy conditions in the process. Packages start from a couple of days to longer experiences on the ice. Learn more here.
2. Helicopter Over Lake Winnipeg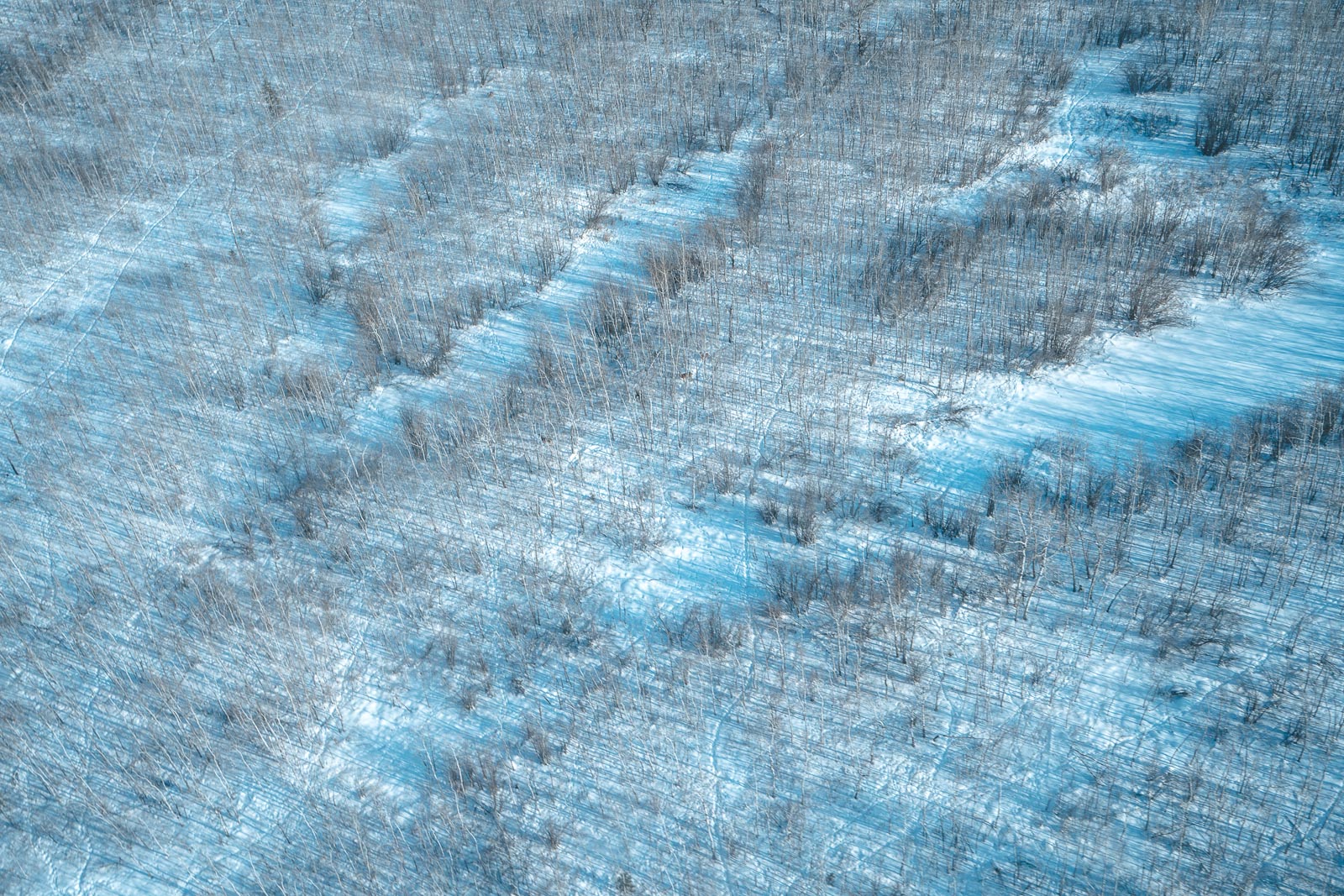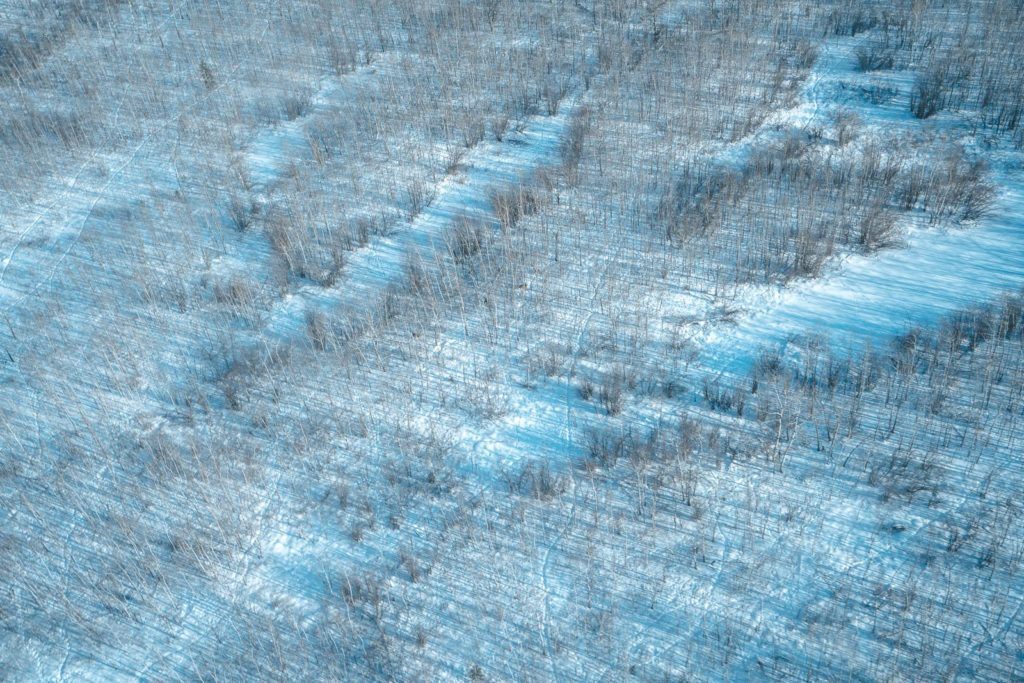 After my spin in the AMG, I headed to Prairie Helicopters to see the frozen lake and surrounding area from above. I loved the way the snow had drifted over the lake and seeing all of the ice fishing from above, not to mention the Mercedes track! What a lovely way to get a bird's-eye view of the lake, winter or summer.
1. Lake Winnipeg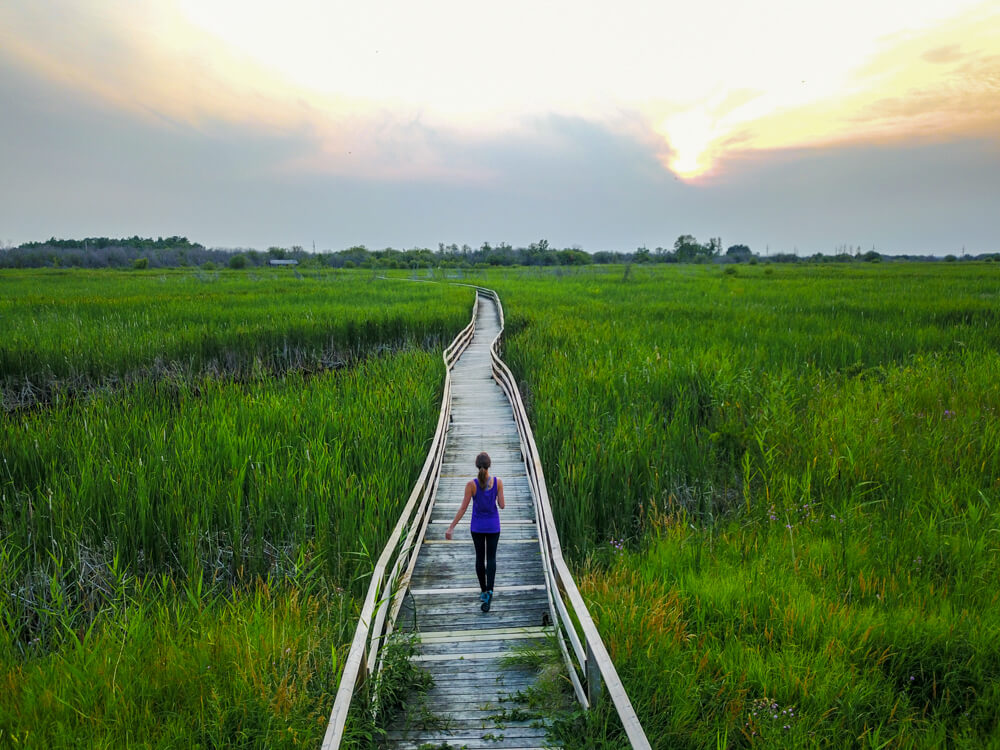 While we're on the topic of Gimli, Lake Winnipeg is Canada's sixth-largest freshwater lake, bordered by plenty of 'beach' towns and full of history and things to do. The north end has Hecla Island, home to many different kids of birds and a favorite vacation spot for Winnipeg locals.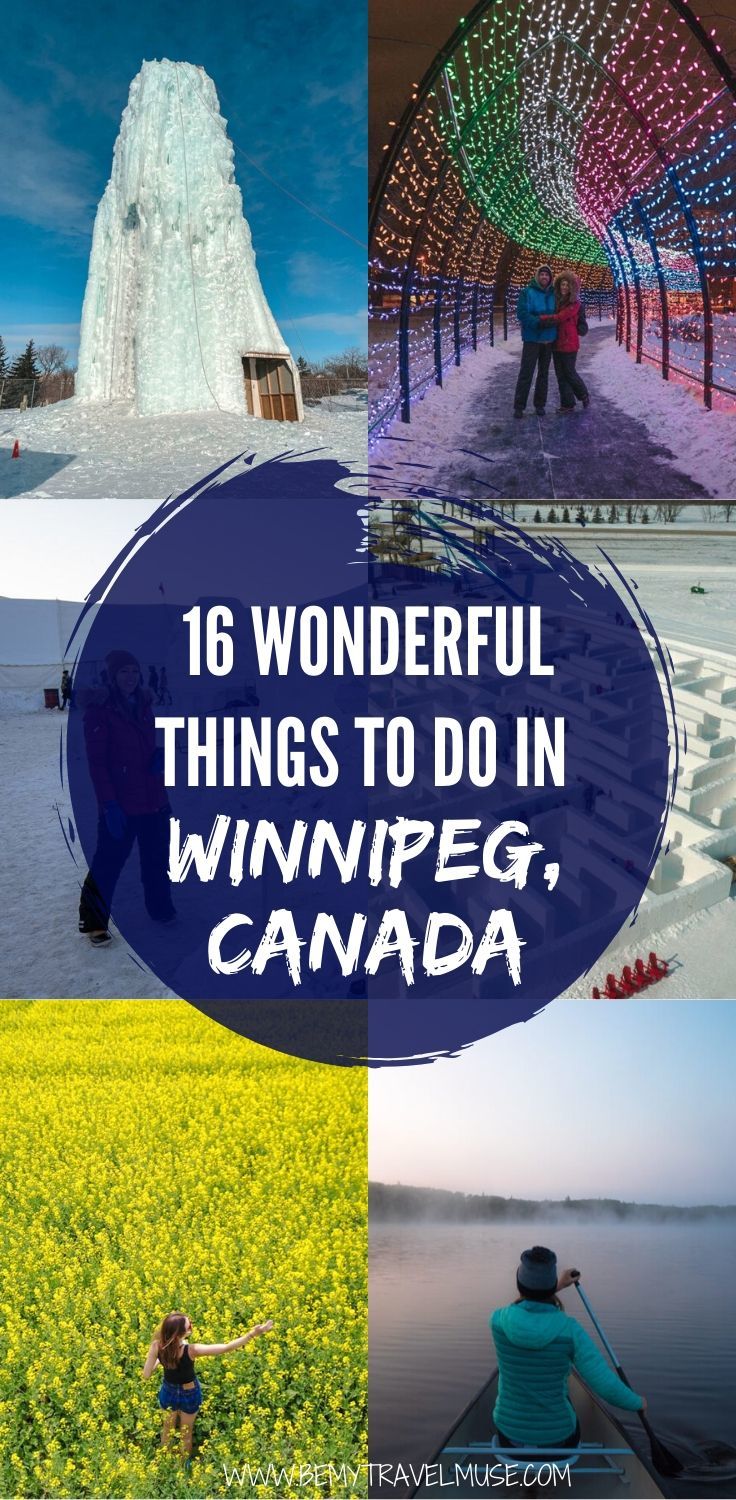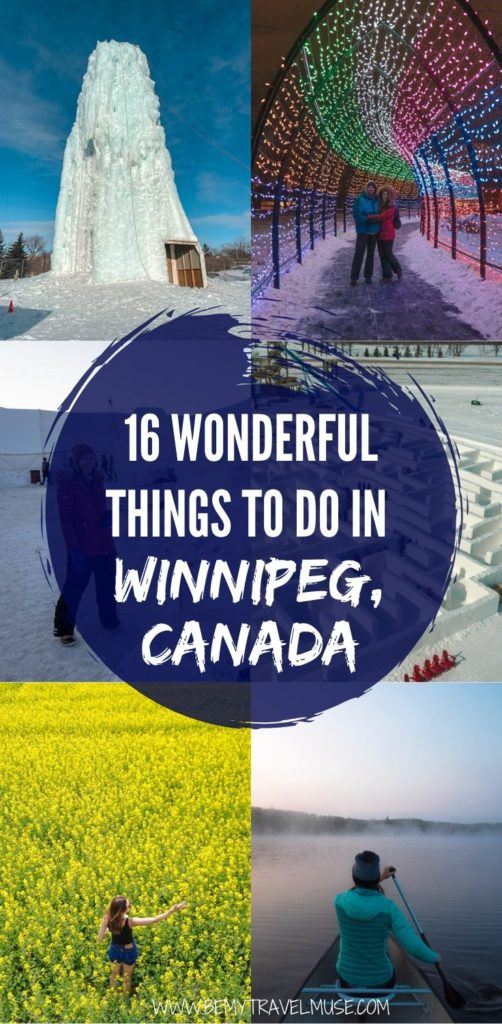 I hope if you find yourself in Winnipeg that this list inspires you to give it more time, explore, and fall in love with it as much as I have. I'm always amazed by how much there is to do in and around the city and now that I've visited in two distinct seasons, it's made me love it all the more.
What are your favorite things to do in and around Winnipeg?
*This post was brought to you in collaboration with Travel Manitoba. All love towards Winnipeg is my own, as always.