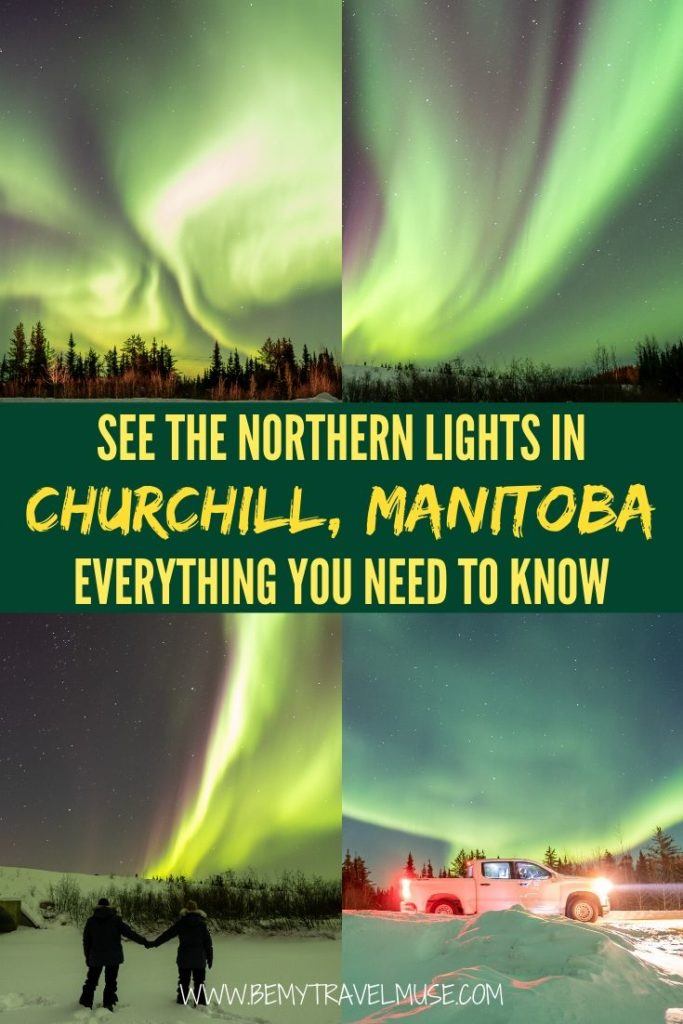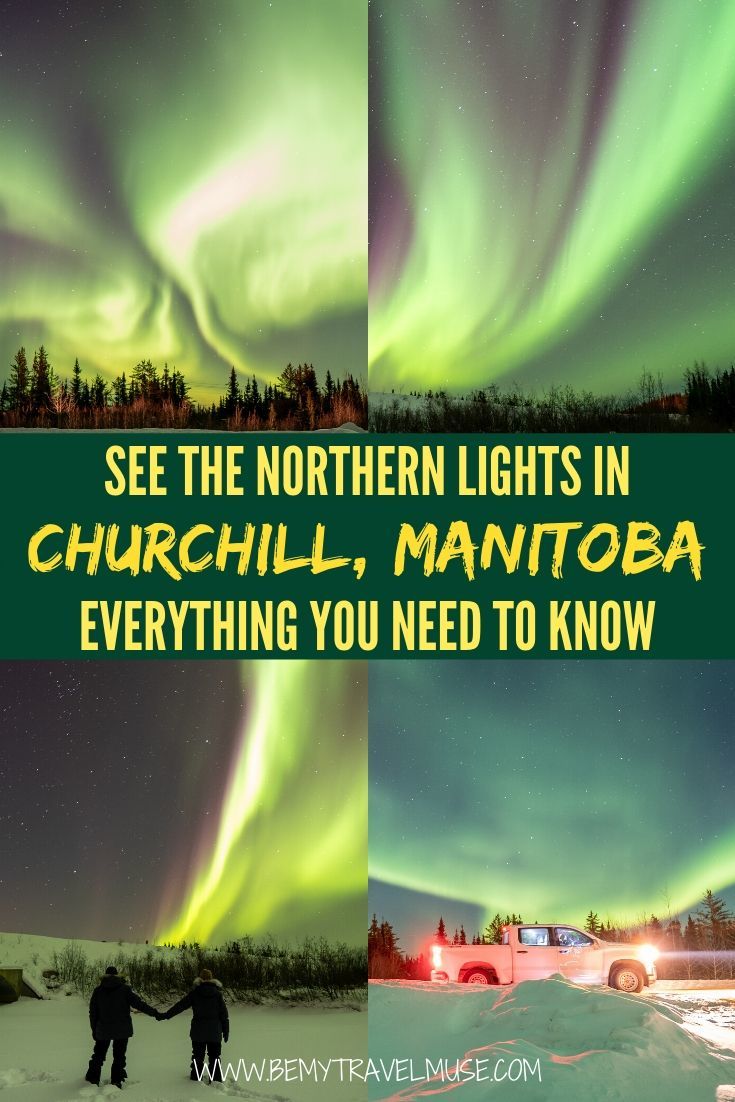 If you've always dreamed of seeing the Northern Lights, or have seen them already and know how incredible they are, you'll know it's a beautiful phenomenon that gets addictive. The more you have seen them, the more you want to again.
When the skies are dark and clear, the sun storms put on a dazzling lights display that has enchanted humans for millennia. Are they on your bucket list? Here's everything to know about seeing them in Churchill, Manitoba, one of the best places in the world to view the Northern Lights:
Why Churchill for the Northern Lights?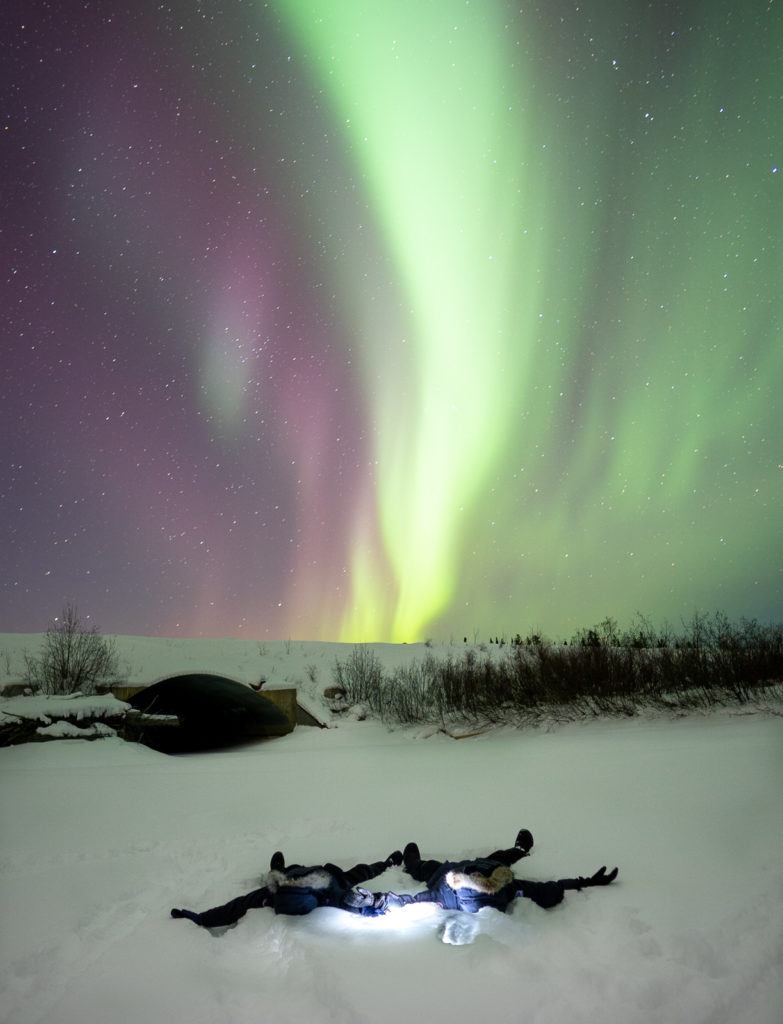 Given Churchill's proximity to the auroral oval in the remote subarctic, it has the perfect conditions in the dead of winter to see the lights: Darkness, clarity, and a perfect position affording an excellent opportunity to see them even with a Kp index as low as 1. A higher Kp index is often needed to see the lights in other places which is less frequent (learn about the Kp index, which measures the level of magnetic field disturbance, here). It's possible to see the lights 300/365 nights per year in Churchill if skies are clear.
The other important thing about lights hunting is that the area has plenty to do in case it's cloudy. Since nobody can predict nor control the weather, it's important to make sure you have other reasons to visit a place. Having gone to Churchill twice, these are the things I love about it:
Nights Under Lights with Nanuk Operations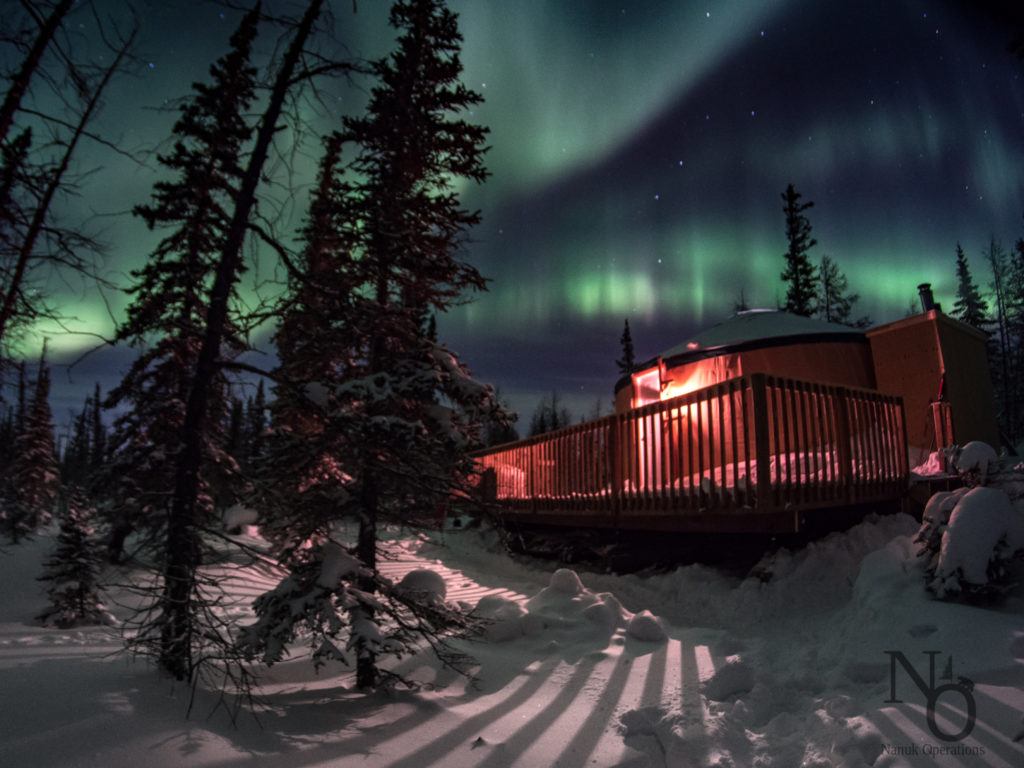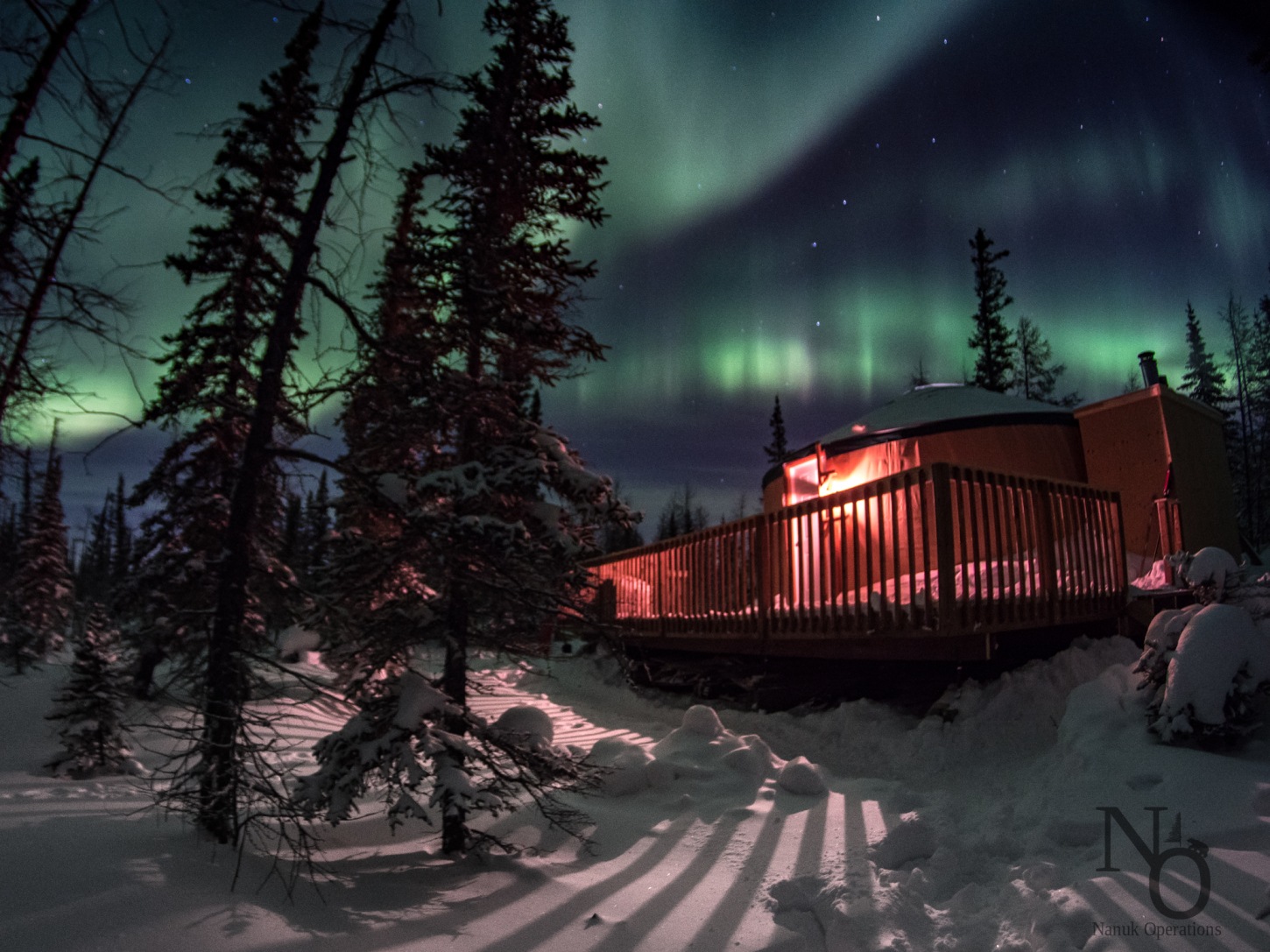 Let's be honest – there are few more photogenic ways to capture the lights than from the comfort of a yurt for warming up, getting snacks, and jetting out to photograph when the lights dance overhead. It's so much better than being in town or freezing outside without any shelter.
The best part of the experience, apart from the lights of course, is chatting with the creator, Caleb Ross. He has incredible stories of taking a dog sledding team across several provinces of Canada for four months (who can say they've done that?!), plus he teaches you exactly what to do with your camera so that you come out of it with amazing photos. The biggest bonus is the price, at only $129.95 per person (plus 5% tax) per night, in contrast with other tours that charge thousands of dollars. It's an all-around win-win if you ask me.
He can also plan entire itineraries including accommodation, transport, and activities. Inquire here.
Beyond Boreal Snowmobiling to the MV Ithaca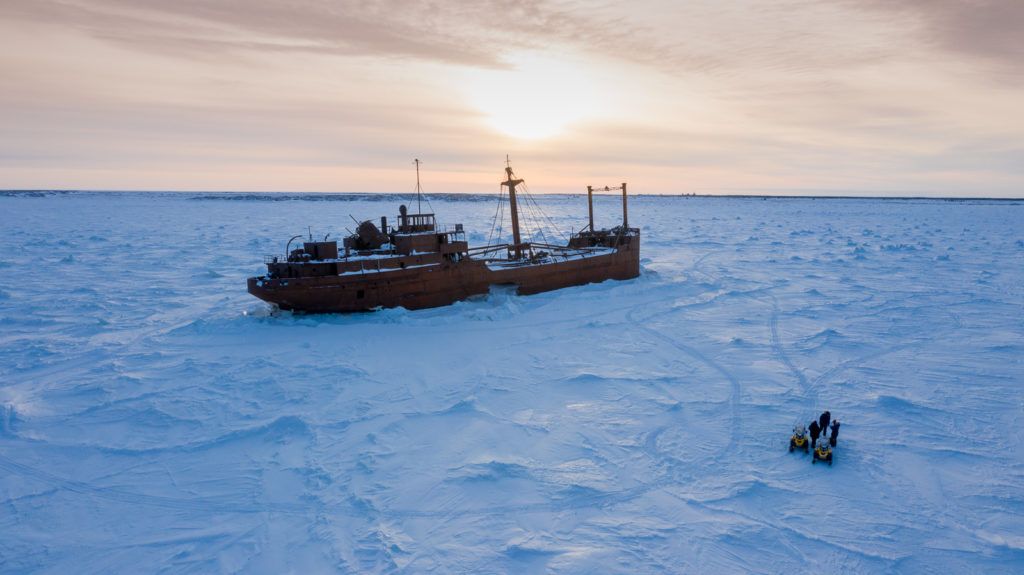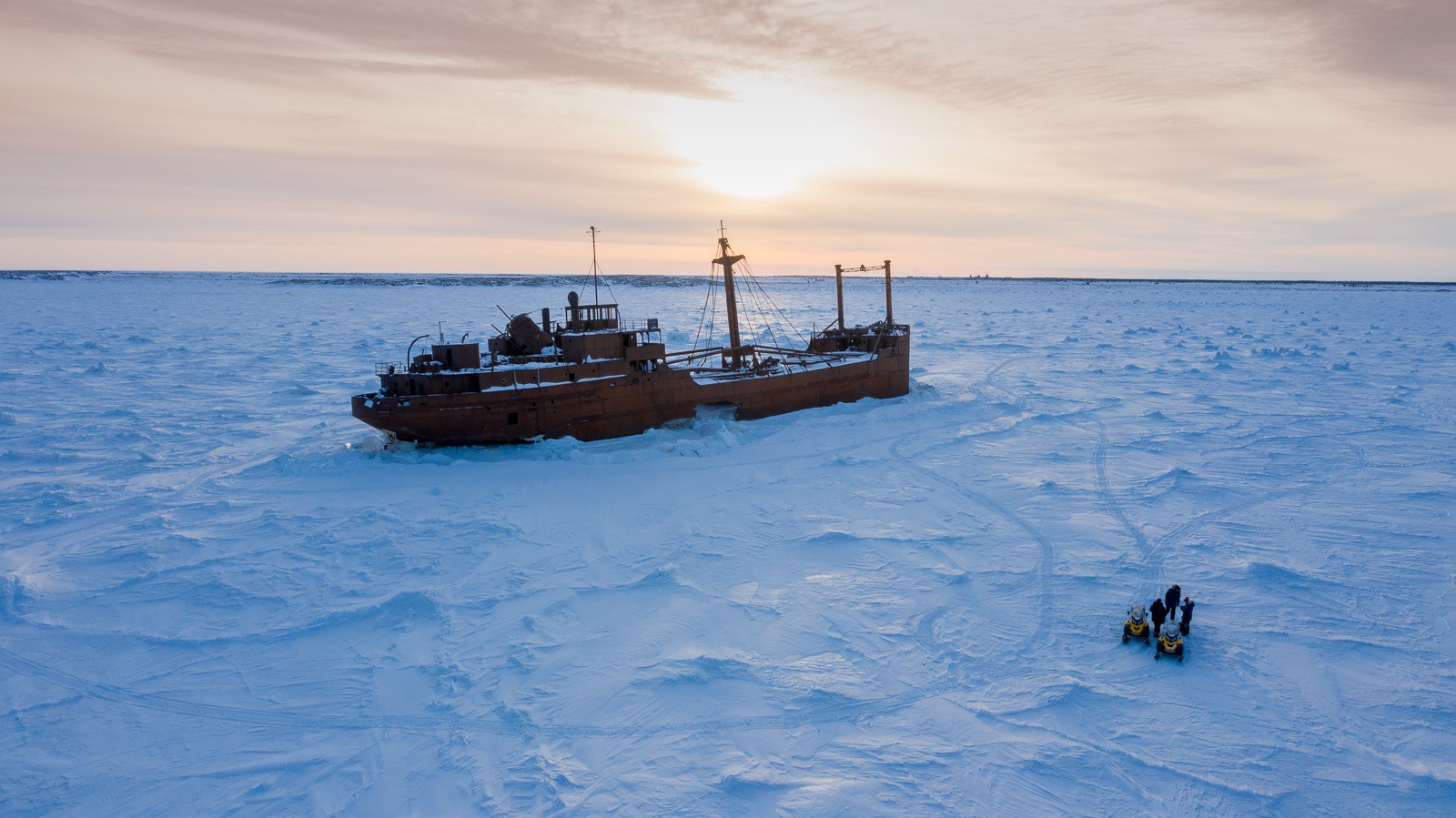 I can't think of a better way to spend sunrise than jetting across a frozen bay to a shipwreck on a snowmobile with a badass local. Tiffany Spence, a 23-year-old Métis woman who was born and raised in Churchill, started up this company in November and look at how impressive it is! An avid photographer, she knows exactly how to help you get photos of Churchill's most famous features in the best light.
Dog Sledding with Wapusk Adventures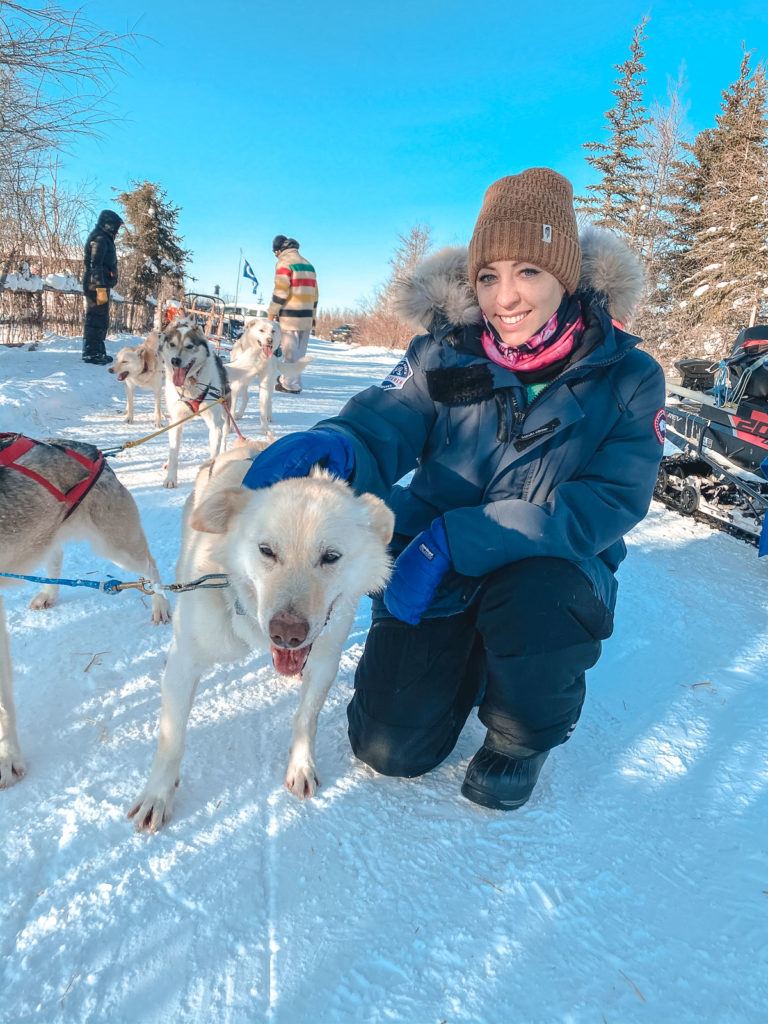 I've had sled dog experiences in Finland before and was delighted to find that these dogs are obsessed with running! They're so excited and raring to go, you'll hear a symphony of calls and howls leading up to go time.
Wapusk is a local, Métis-owned operation run by a family that is truly passionate about their dogs. They share stories of races and culture as well as let you interact with and meet the dogs after the mile run as well. It's a great afternoon activity, especially if you're a dog person like me!
Peep SeaWalls CHURCHILL Murals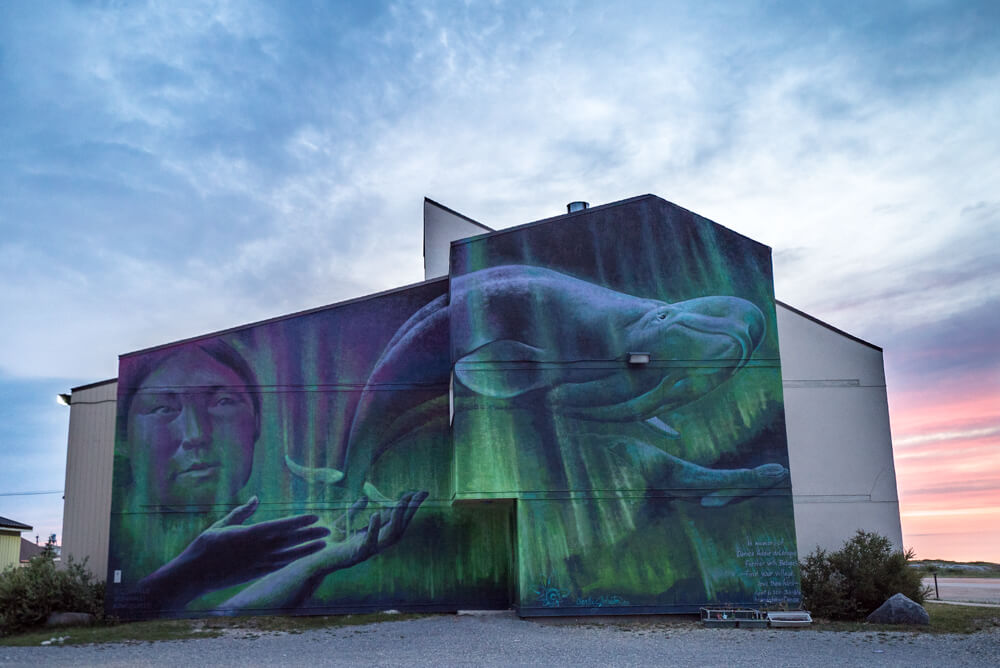 The SeaWalls CHURCHILL murals are visible all around town and in the outskirts of Churchill, painted by talented artists from around the globe to call attention to climate change. I visited each of them when I visited in the summer several years ago and wrote in detail about each here.
Dan's Diner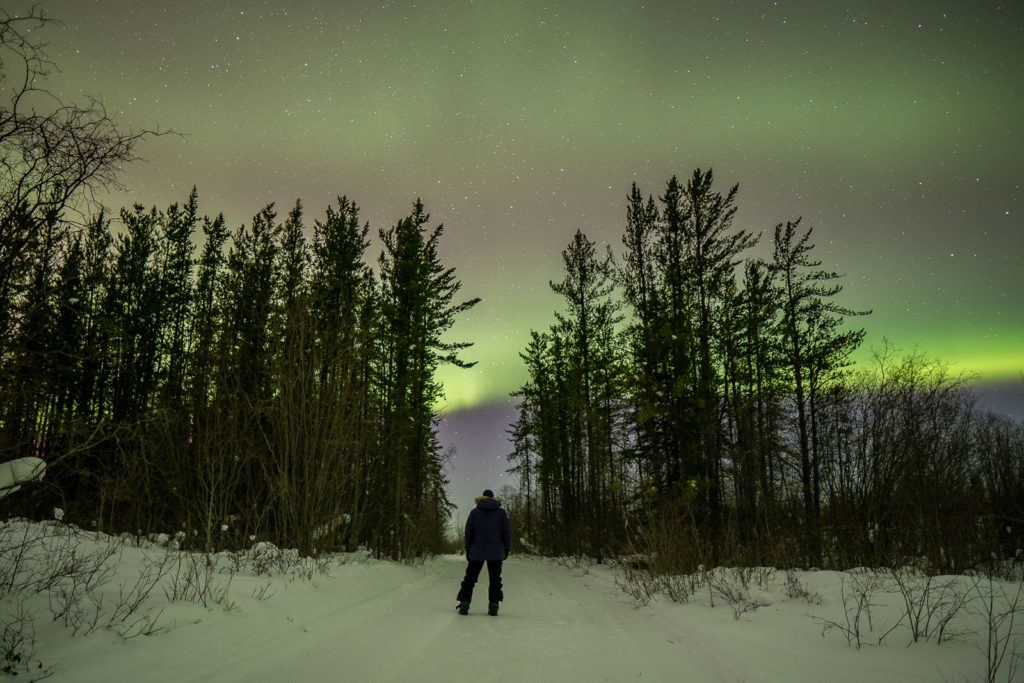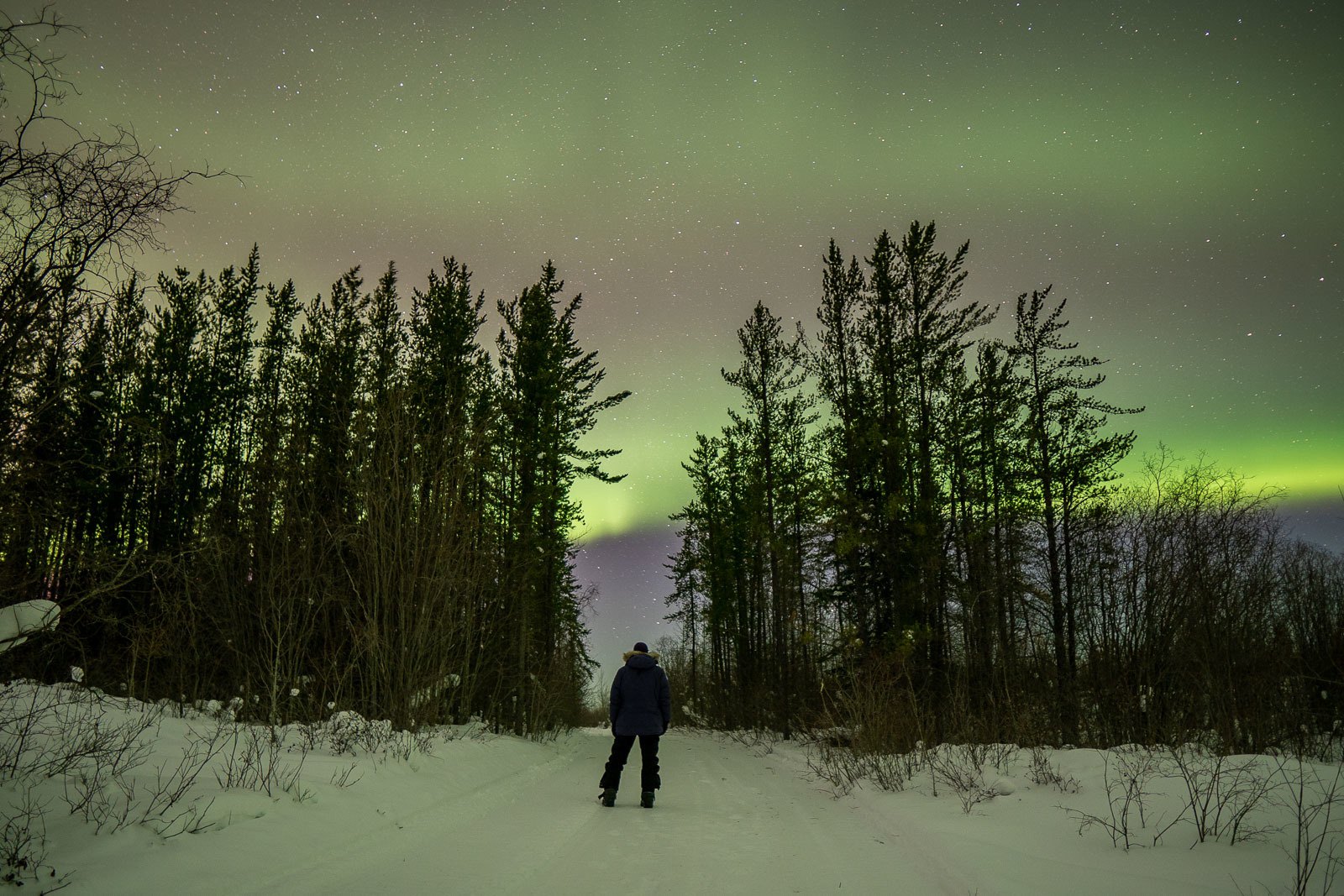 Though I didn't get a chance to experience this, Dan's Diner gives diners the opportunity to have dinner under the lights in a tundra buggy that is normally used for polar bear viewing. This pop-up restaurant is such a creative and unique way to see the lights, and still offers a delicious pay-off if for any reason the aurora doesn't come out to play
Getting There + Where to Stay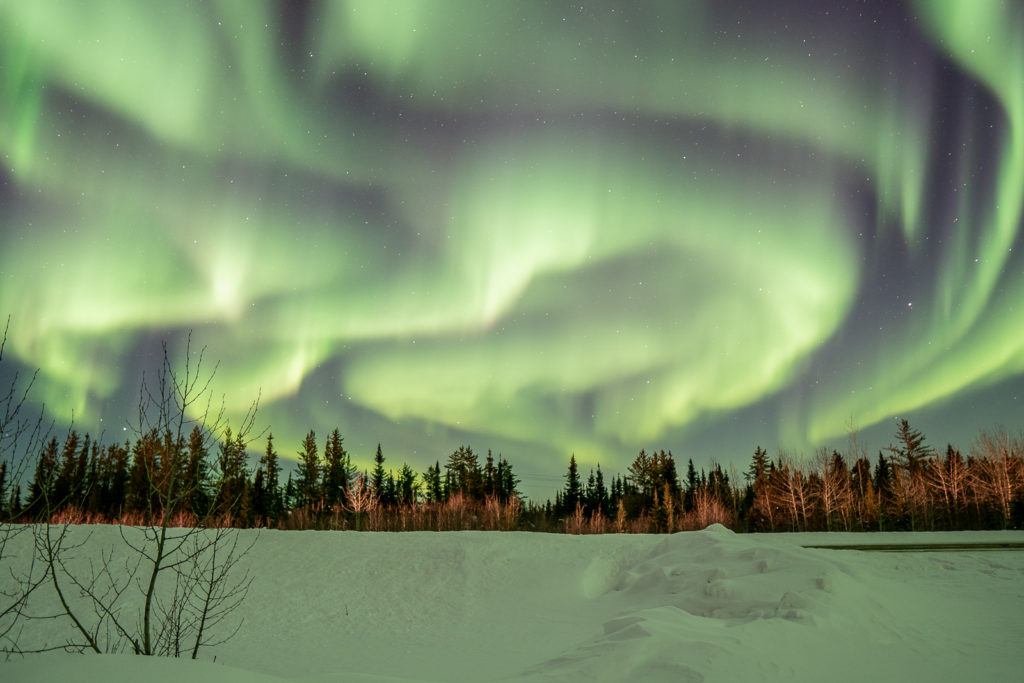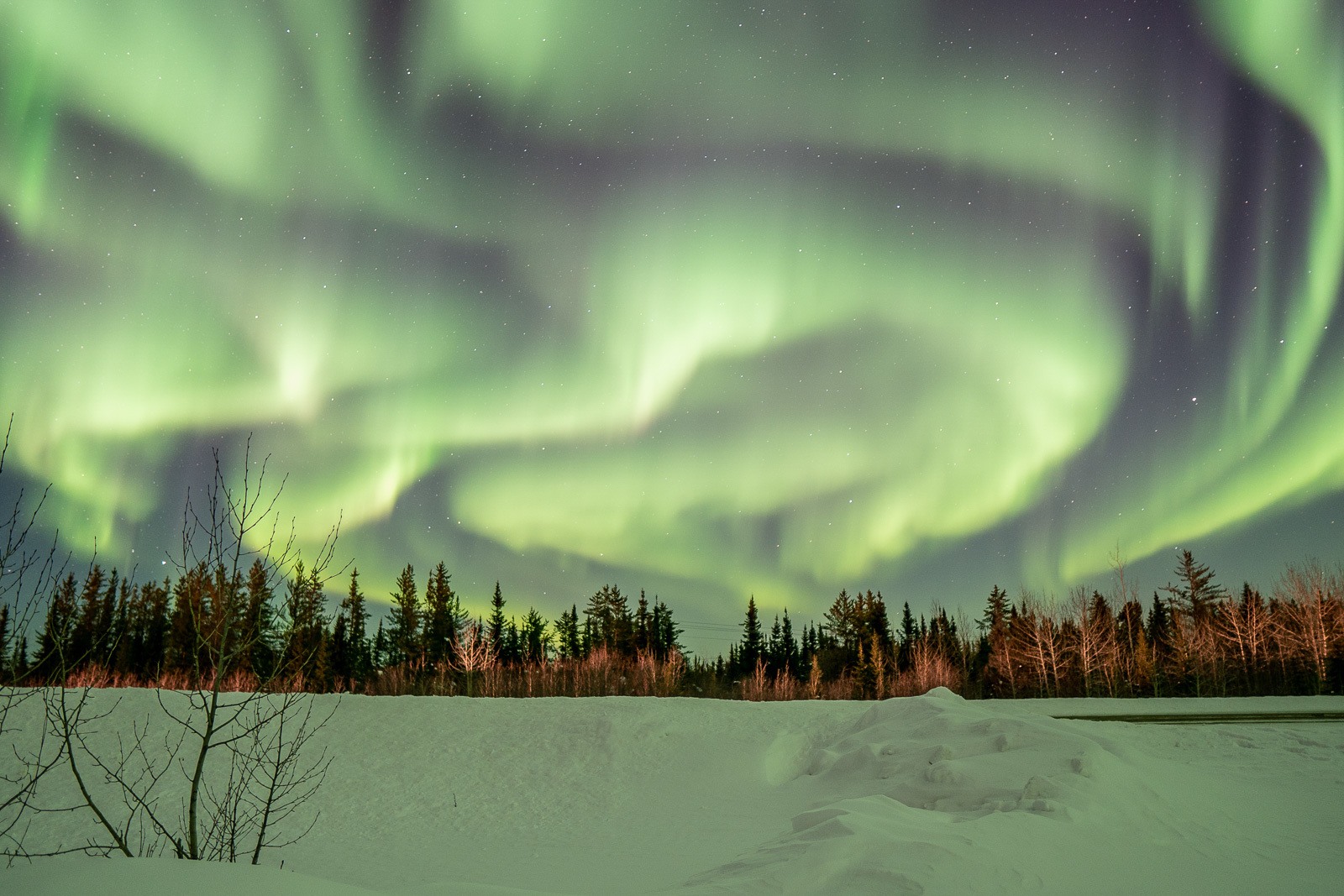 Since most Churchill tourism is centralized in the warmer months for beluga whale experiences and especially in the autumn for polar bear experiences, there are far fewer tourists in the winter months. To get to Churchill, you can take a 2-day train out of Winnipeg (that I hear has a car with a glass roof for lights peeping), or take a flight that is, honestly, pricey. That's why upon arrival I prefer working with smaller, local operators like Nanuk for more affordable activities on the ground.
I stayed at the Aurora Inn, which is one of few options that's open in the winter, thought it was perfectly cozy, and loved how spacious it was.
If you're looking for more info on Churchill in every season, check out this complete Churchill guide!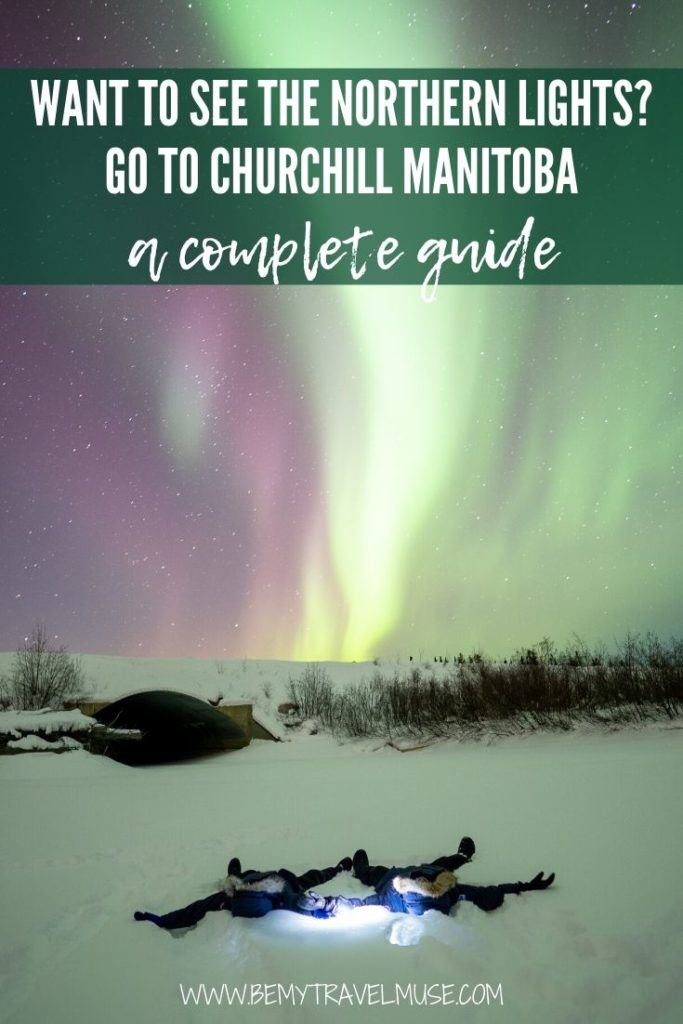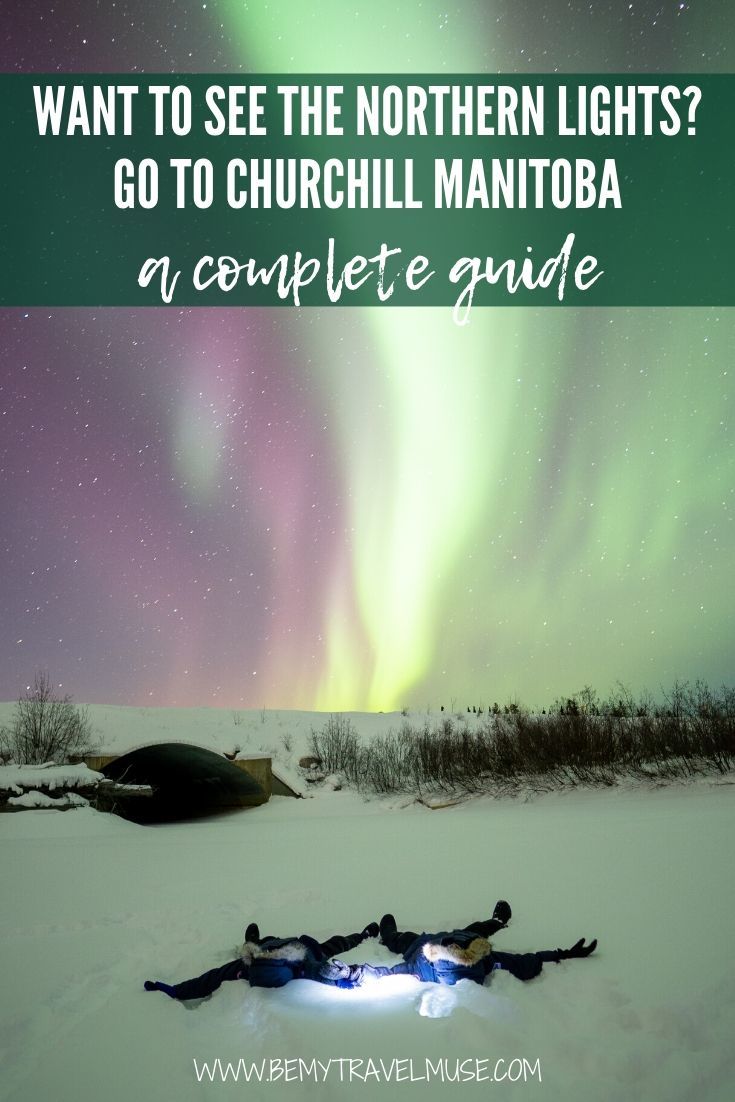 Though I love Churchill in the summer, it was a real delight to experience it in February at the height of winter. There's truly nothing like seeing the Northern Lights, and it never gets old. I hope you get a chance to experience them, too.
*This post was brought to you in collaboration with Travel Manitoba. All thoughts on the amazing aurora and Churchill are my own.