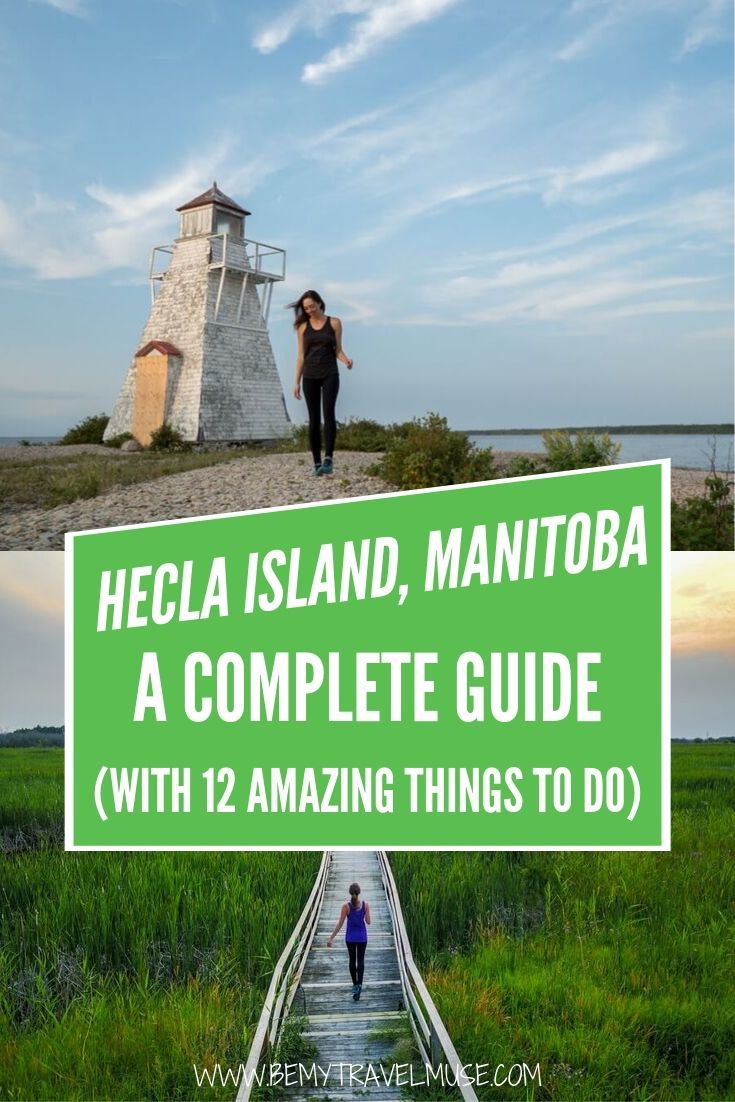 Greetings from warm Manitoba where summer is in full swing and I'm in between swims and forest walks.
This is that quintessential summer destination where driving by canola fields, endless prairies, and lakes makes me feel like I've been transported into that good wholesome time our grandparents used to talk about with a twinkle in their eyes.
I'm speaking of Hecla Island in Hecla-Grindstone Provincial Park, nestled on Lake Winnipeg. Just a few hours north of the city of Winnipeg, this island has tons to do without the crowds. From boating to fishing, swimming, golfing, cycling, and wildlife viewing, it's perfect for a long weekend escape.
These are a few of my favorite things to do there:
On the way
My guess is you'll be heading up the coast of Lake Winnipeg from the city of the same name. There are a fair amount of things to see on the way:
Matlock
This little 'seaside' village has a few cool-looking docks worth stopping off and taking a look at. I also popped by the Whyteworld Emporium and convenience store for some water and the owner gave it to me, 'as a gift' since he didn't have small change. I was so touched! Kind people like that deserve lots of business so please stop in and say hello!
Gimli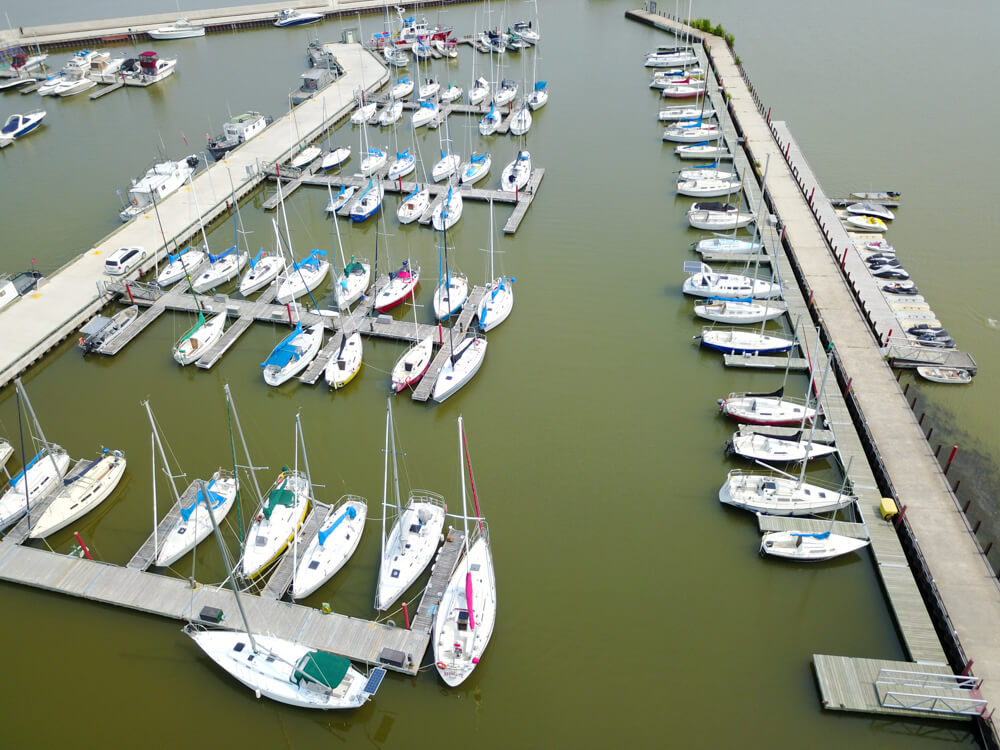 For history buffs and especially those with Icelandic heritage, Gimli is the spot for Viking reminiscing. The area is known as 'New Iceland' and is home to the second largest Icelandic population outside of Iceland. You'll find a viking statue, Icelandic sweets at Sugar Me Cookie Boutique, and a Viking museum if that strikes your fancy. There's also a marina for the photo buffs out there like me.
Gimli also hosts an annual Icelandic festival in August if you really want to get into the spirit – and people do with costumes, shields and everything!
Highway 222
If you're using a GPS or Google Maps it will probably lead you to highway 8, but if you put Camp Morton (below) into your GPS you'll be led down highway 222 which hugs the lake. I saw a bunch of quirky old half-collapsed barns and old buses along the way and something about the way they are just left there as a relic of history delights me. You just don't see that kind of thing everywhere.
Camp Morton Provincial Park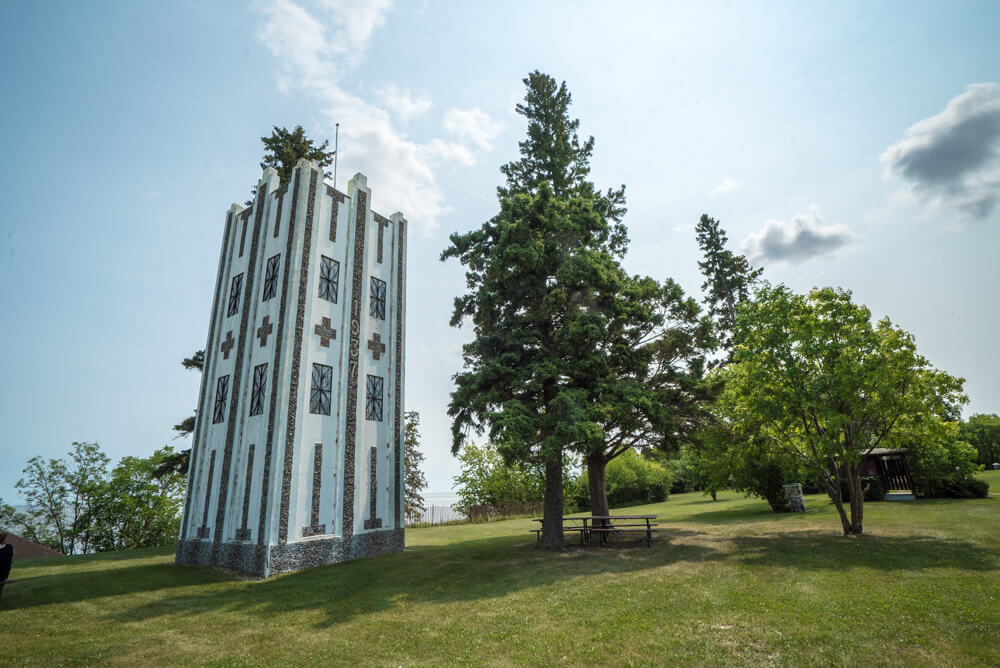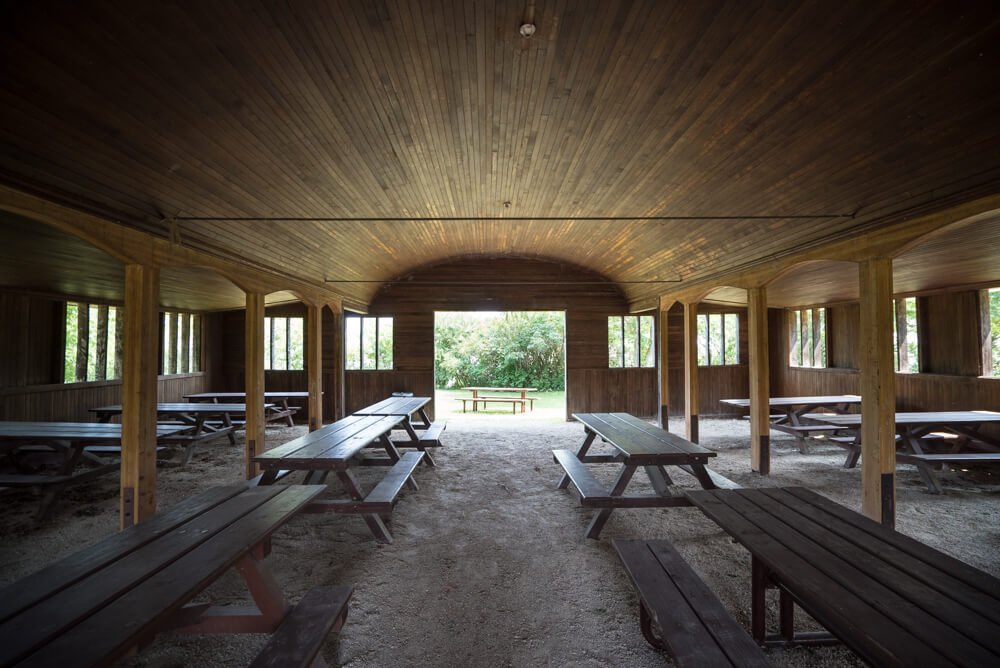 Speaking of old buildings, pop by Camp Morton, built in 1937, to see the old church and go for a swim. It's open to explore and walk through and even picnic in.
The Wetlands Boardwalk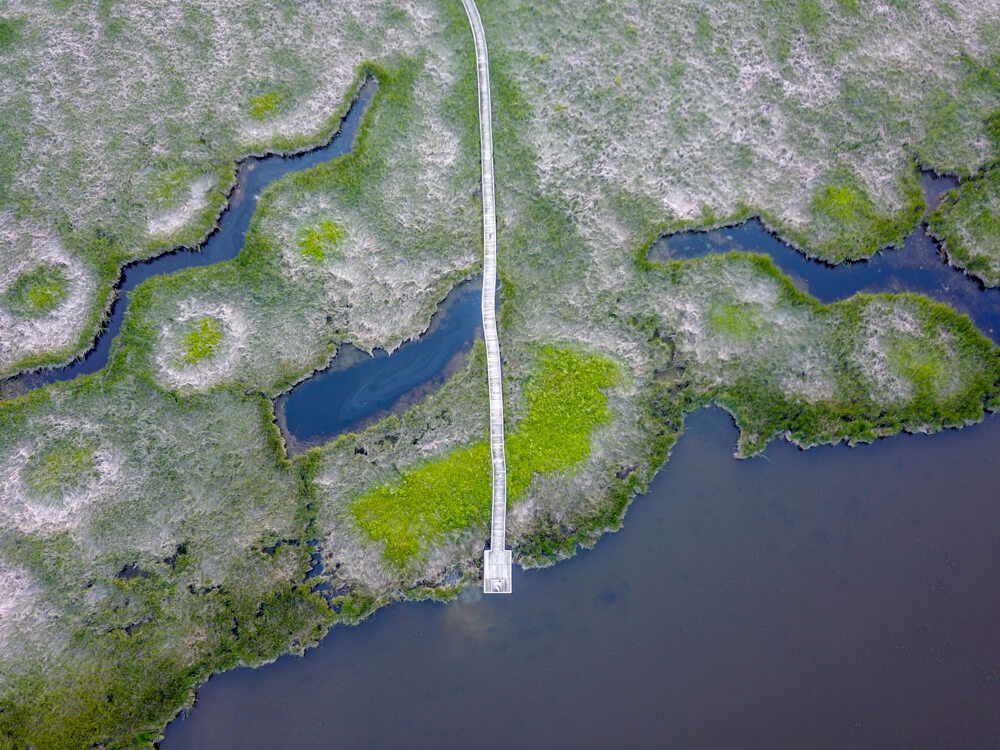 This is a perfect spot for golden hour if I've ever seen one. The reeds growing up all around the marsh are a playground for birds, frogs, and people of course.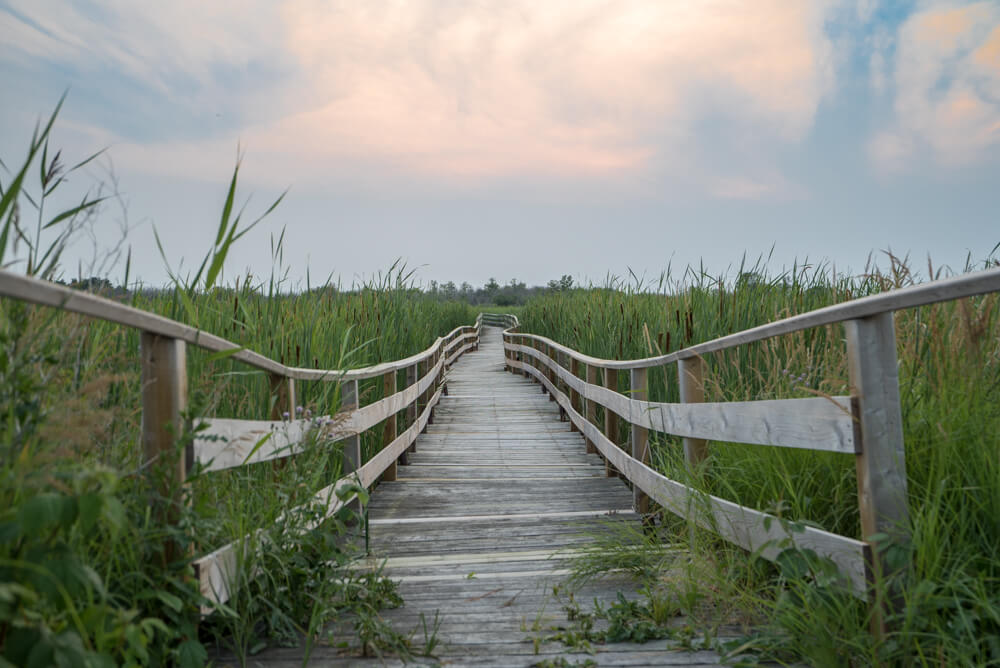 Regardless of whether you go for sunrise or sunset, you'll see a nice reflection on the plants and the water. Plus, like the rest of the island, it's possible to get it all to yourself.
After the boardwalk you'll enter the park. Ask for a map so that you can find your way around, as Google Maps has yet to label most of the cool stuff that follows:
The Lighthouse Trail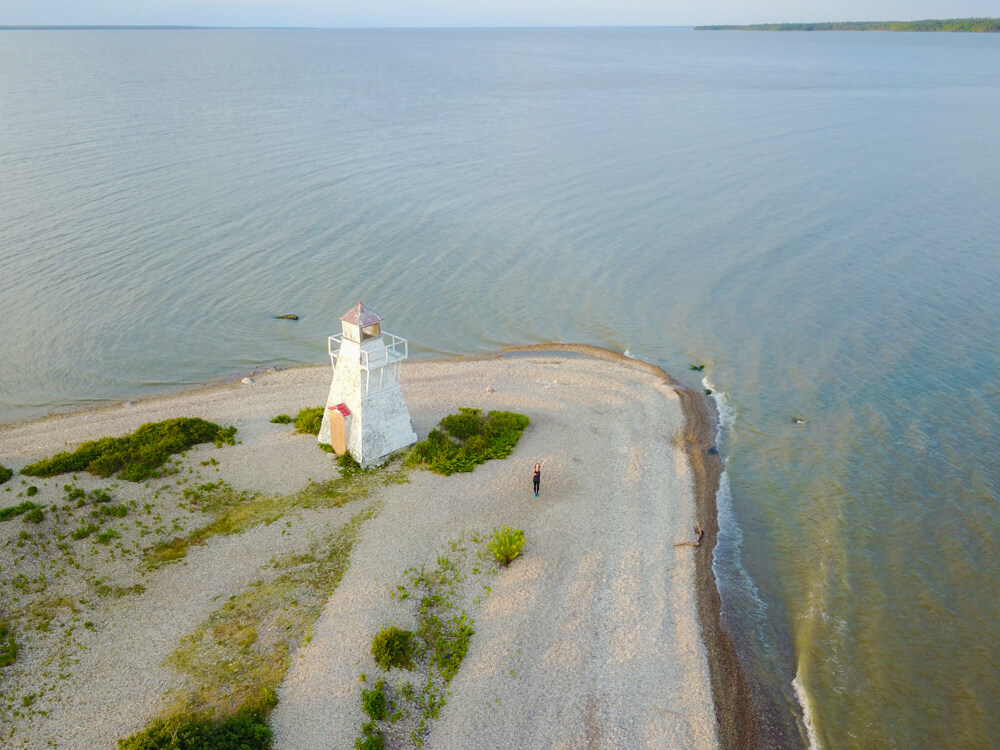 The lighthouse trail is a quick one through a little forested area, departing from the Lakeview Hecla Resort and through the golf course. It took me about 15 minutes and opened up into a beautiful bay. It's also right on the edge of one of the deepest parts of Lake Winnipeg, the tenth-largest lake in the world.
These old lighthouses were so quaint and cute, and perfect for some golden hour drone flying and photographing. I didn't have to battle any crowds, either, as I was the only one there!
Sunset Beach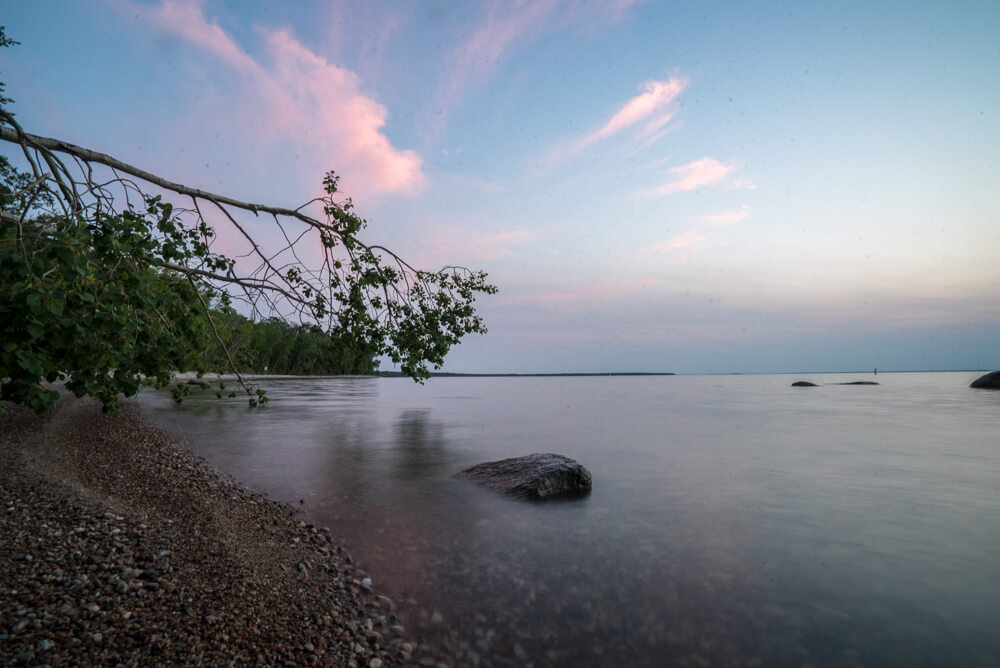 I got this beach almost all to myself, at sunset of all times! I loved that I could see the pink sun perfectly as it set behind Little Punk Island, a quirky name that nobody seems to know the origin of.
The beach is great for swimming as well, so why not combine watching the sunset while taking a dip? You can also walk to or from the beach to the lookout tower, which takes about 15 minutes each way through a forest and along limestone cliffs.
From the resort, take a right and pass Gull Harbor. You'll see signs for the beach a few kms down.
Searching for wildlife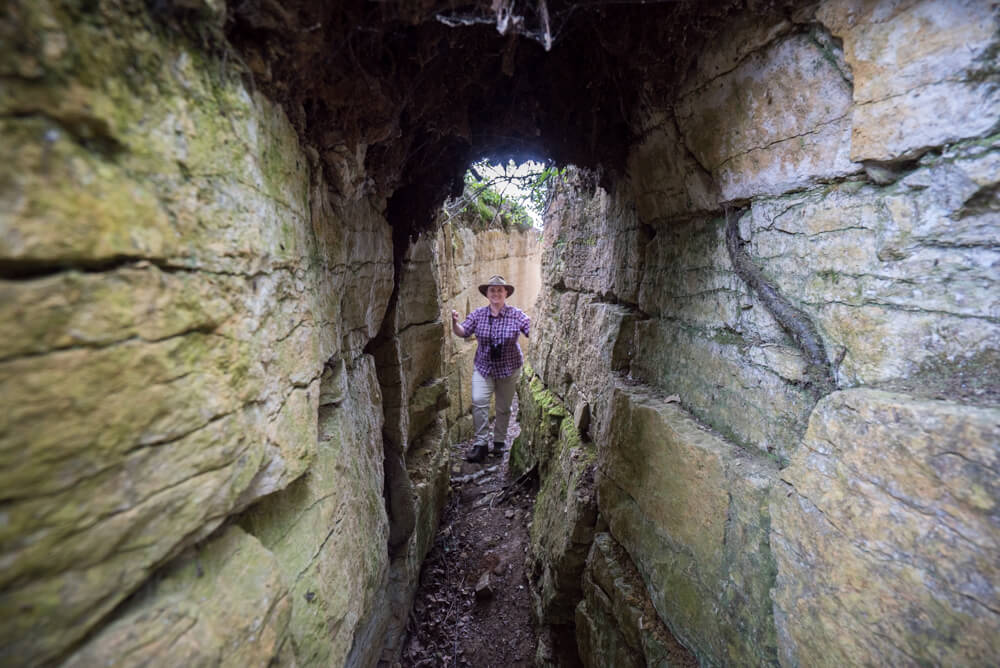 Hecla Island is great for bird enthusiasts, and you might spot some fox, deer, moose, bears, and coyotes as well.
For a deeper appreciation of the area, the history, and the wildlife, I recommend a morning walking tour with Dr. Heather Hinam of Second Nature Discovery, AKA Dr. Hoo. She's a PhD with a background specifically in owls and spent her life in and around the island, so she knows her stuff!
The Quarry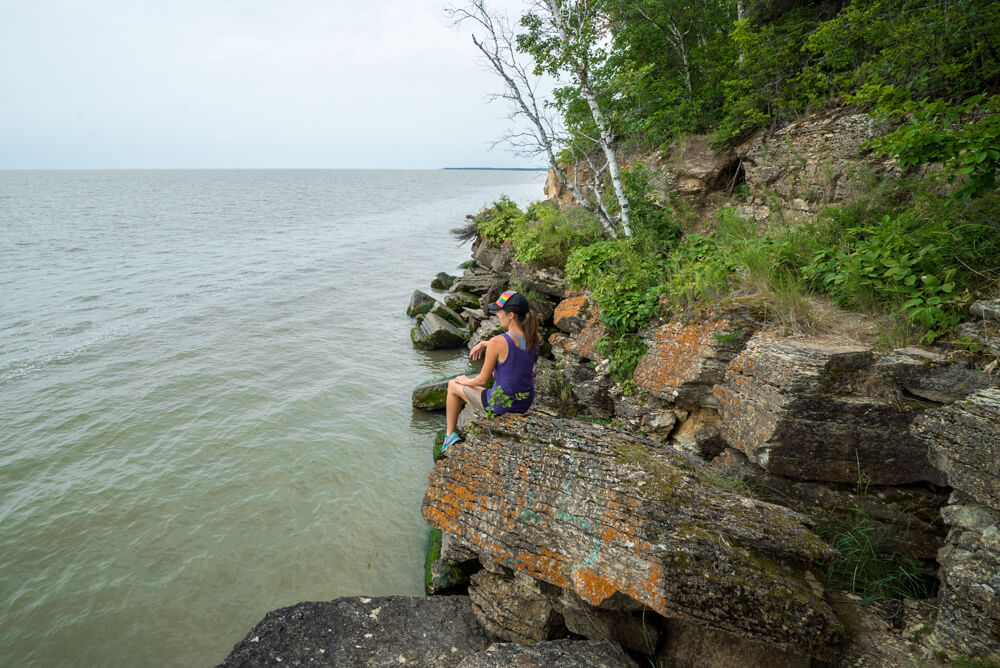 Dr. Heather told me this is a perfect sunrise spot, and I believe it. The direction of the quarry, which is basically a few limestone cliffs and rocks that are fun to scramble on and wander through, would perfectly reflect the glow of the rising sun.
There are a couple of fossils which Dr. Heather can point out as well, given the whole area used to be under an ocean.
Boating the shores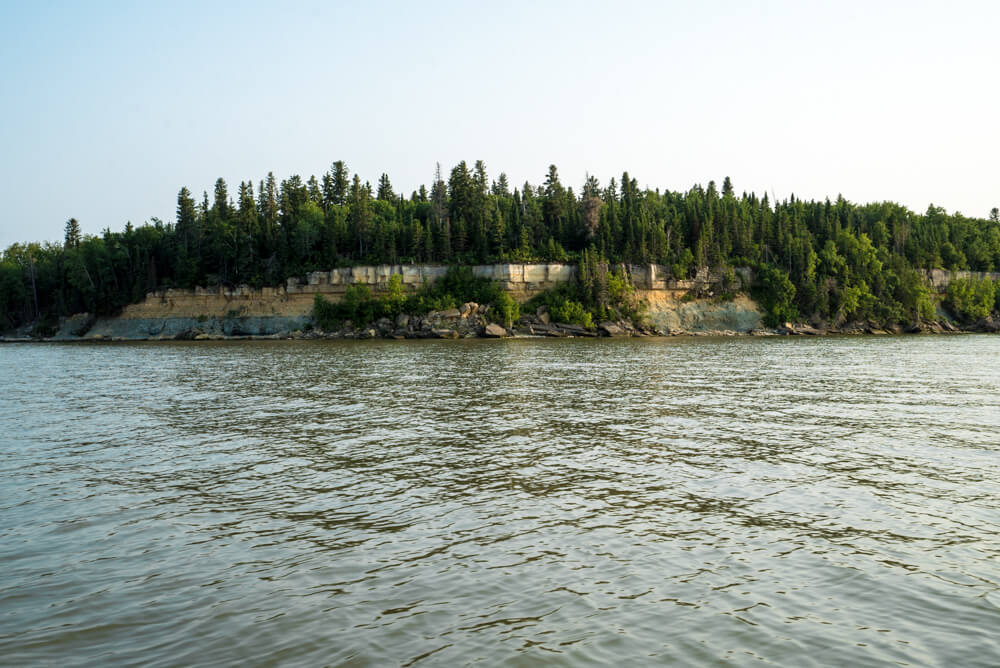 For a sense of the island's history and to get another point of view, take a late afternoon zodiac tour on the lake. This is a new offering and a fun way to check out some of the other nearby islands.
The tours are led by Captain Curtis Grimolfson, whose family has been on the island for generations. You'll even notice when you drive in that the causeway is named after his father.
Book the tour via the office at Gull Harbor.
Stay and dine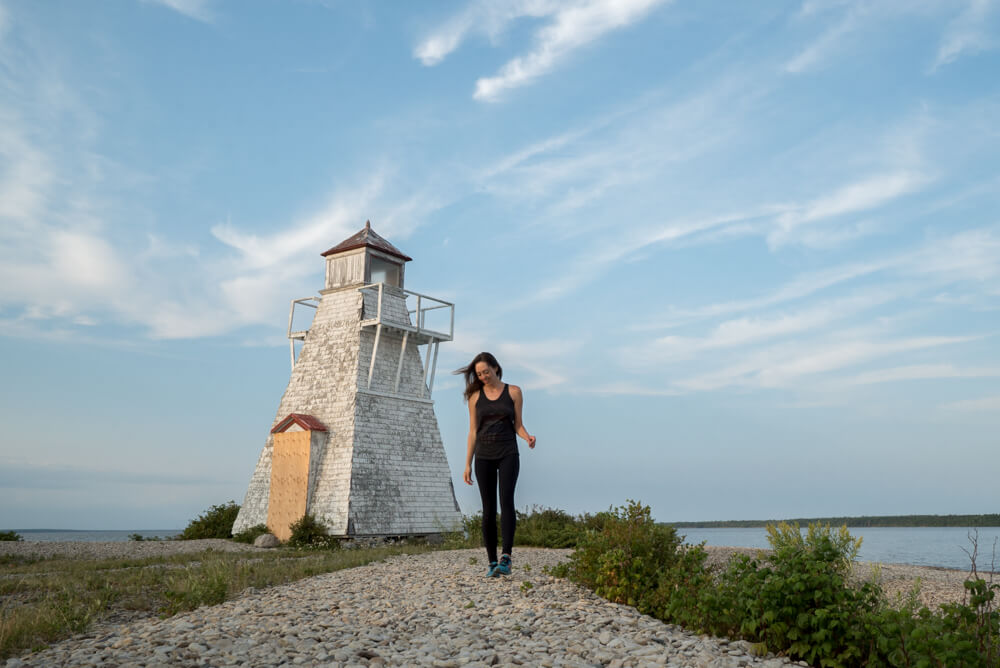 I stayed at the Lakeview Hecla Resort and we need to talk about how comfortable those beds are!
I also highly, highly recommend the Escape to Black Island massage at the Salka Spa. It was an hour of hot stone, steam towel cocoon, facial cleansing bliss that makes my top five massages. Seriously, and I'm a connoisseur. I didn't expect that in such a small place! Ask for Adrian – she's awesome.
The food at the restaurant is pretty good too. I recommend the ribs!
I took them back to my room and ate them while taking a nice hot bath, because I could, you know?
If the hotel is out of your budget or you just want to sleep under the stars, you can also camp on the island. You'll see signs for the campgrounds to your right once you start driving through the park. You can't miss it!
Look Up
From time to time it's possible to see the northern lights on the island, and what a sight that would be reflecting on the water! Unfortunately the aurora activity was low while I was there, but check out the forecast and set your alarm, and you just might be dazzled by a lights display.
That would be the cherry on top of a fantastic trip, wouldn't it?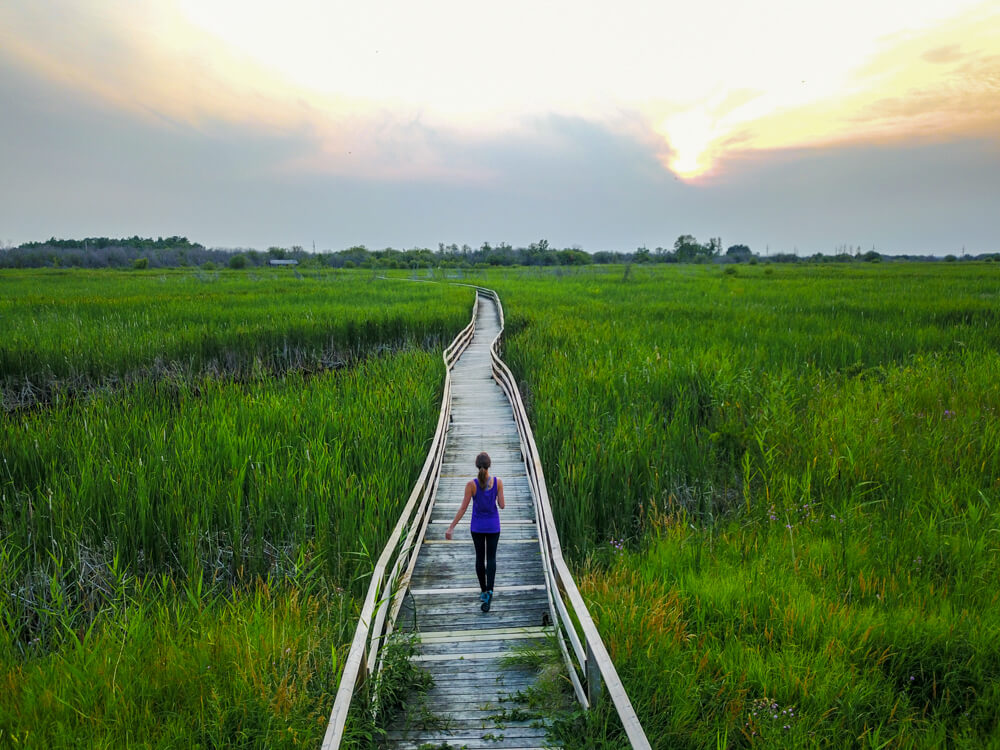 My trip to Hecla Island reminded me that there are still places in North America that are quiet, laid back, and not absolutely mobbed in the summer. Yet it had everything a perfect summer destination should: lots to do, swimming, hiking, good food, and friendly people.
Just a few hours north of Winnipeg, if you're looking for a weekend escape or a reason to explore more of Manitoba, pop by Hecla Island. It's a little slice of tranquil paradise.
*This post was brought to you in collaboration with Travel Manitoba, but all thoughts of this lovely little island are my own.