Thermëa Spa in Winnipeg can be the perfect winter oasis, and the perfect spot for relaxation in the summertime, too. Surrounded by nature and providing a variety of saunas and pools, this post details how to get the most out of Thermëa Spa Winnipeg:
A Brief History of the Nordic Sauna
The first sauna was created by Finnish nomads nearly 10,000 years ago. Its first form was primitive, just a pit dug into the earth which was heated and then covered shut with animal skin. Over time, though, these holes in the ground evolved to become little stand-alone huts, usually made of wood. Today, saunas are a huge part of Finnish culture; in fact, estimates claim that the country of 5.3 million people is home to 2 million saunas! According to a traditional, 2,000-year-old Nordic practice, one should follow time in a sauna with a plunge into an icy river, cold pool, or cold shower — or even by rolling around in the snow!
Benefits of Thermotherapy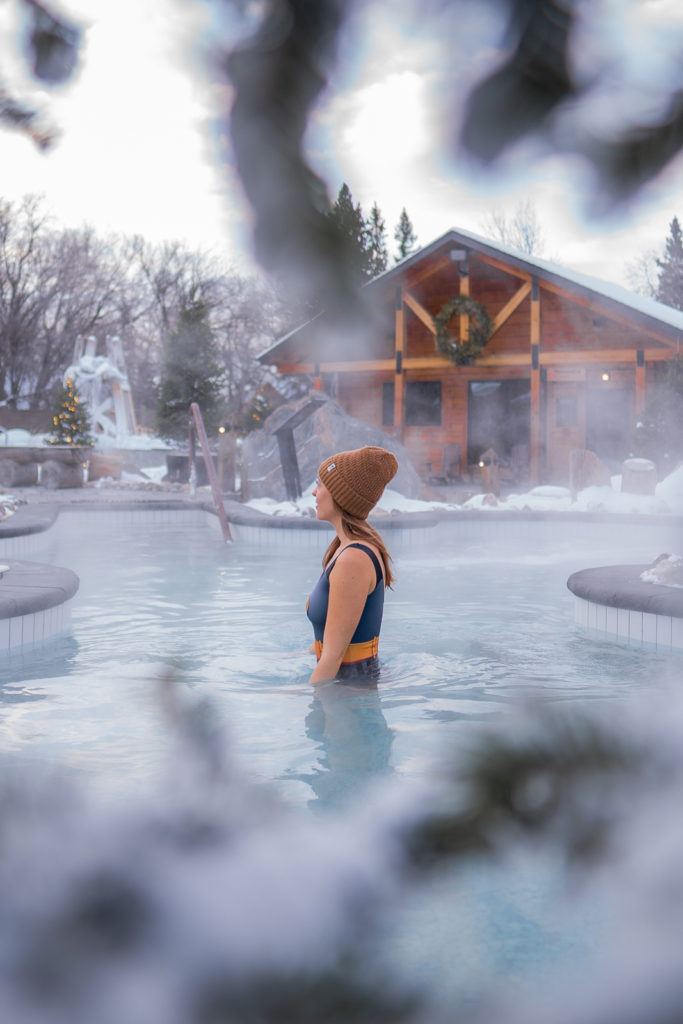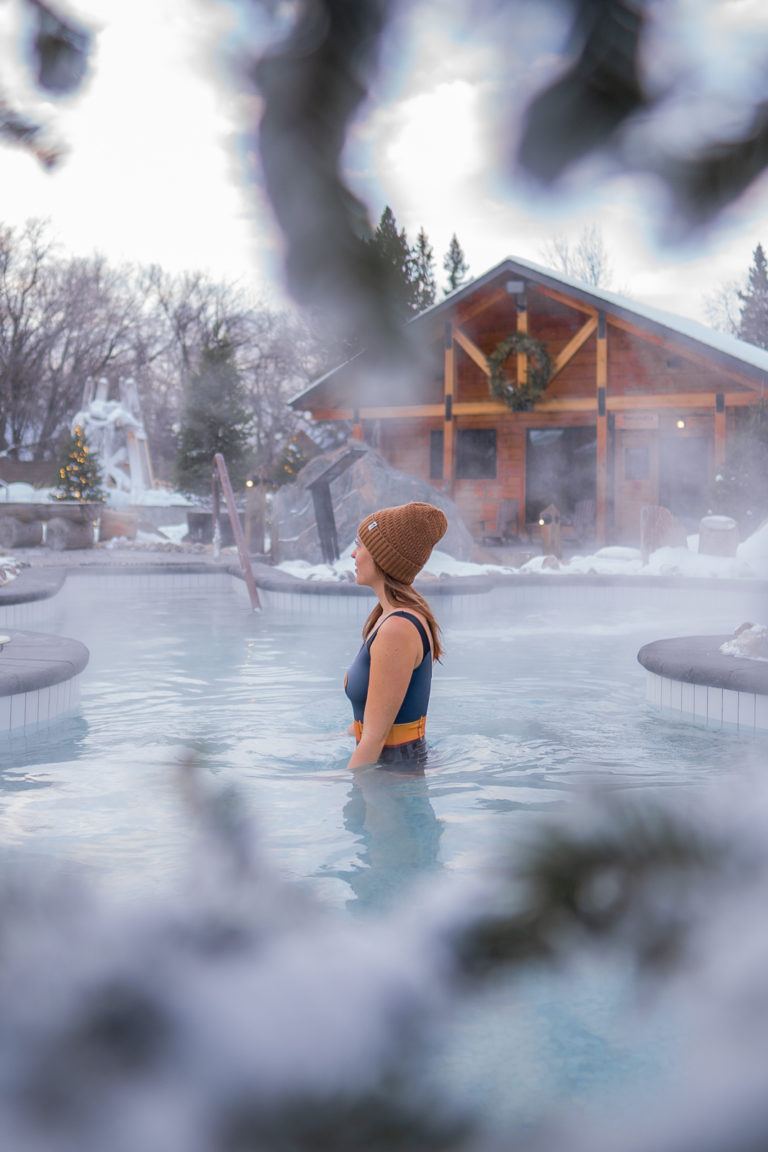 Thermëa specializes in a wellness technique called Nordic thermotherapy, also referred to as thermal cycling or Nordic heat therapy. The premise of this practice is that, in line with the traditional Nordic method, you spend time in a hot sauna, immediately immerse yourself in very cold water, then rest and repeat.
Here's how the process works:
By first relaxing in a hot, steamy sauna, your body temperature increases, creating a state of hyperthermia. In response to this state, your body attempts to cool itself down by increasing blood flow, opening up the sweat pores of your skin, and perspiring. This provides the body an opportunity to eliminate toxins, and not just those in your skin — those from your muscles and organs, as well.
Next, you immerse yourself in a cold body of water in order to create a thermal shock to your body. It is not uncommon to experience a temperature change of more than 40°C (100°F) in this step! This shock triggers the release of adrenaline in your body, which re-closes your sweat pores and increases your heart rate, giving you a significant boost of energy.
Last, a period of rest concludes the cycle. Relaxation slows the rush of adrenaline in the body, plus relaxation itself is further enhanced and accompanied by contentment thanks to the release of endorphins from the cycle.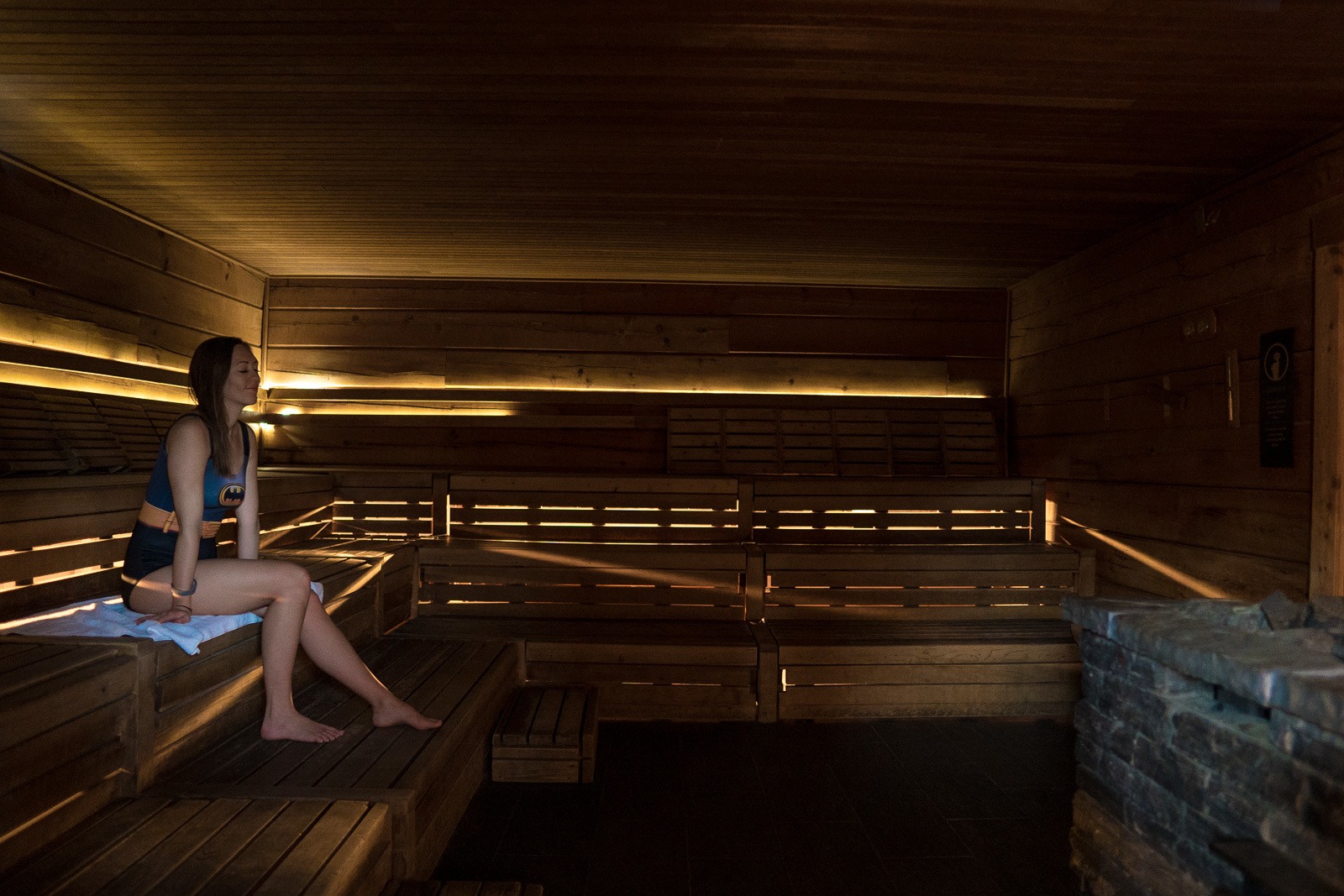 This process has an enormous range of benefits on both the body and the mind. For example, the ritual itself is intensely relaxing and can relieve tension, stress, and fatigue, as well as promote rejuvenation and improve mental alertness. It can also promote healing in the body, lead to better sleep, lower blood pressure, tone and tighten the skin, improve digestion and nutrient absorption, increase flexibility, and stimulate the immune system. Athletes often rely on the use of saunas for speedy recoveries from injuries, improvements in lung capacity and breathing, and relief from aches, pains, and sore muscles.
Components of Thermëa Spa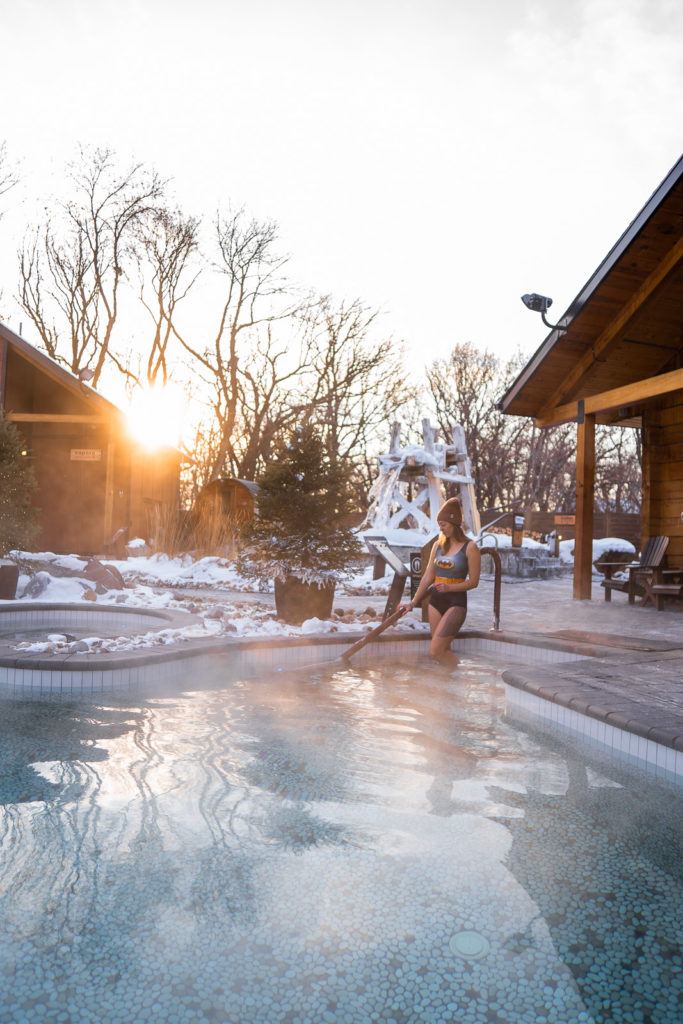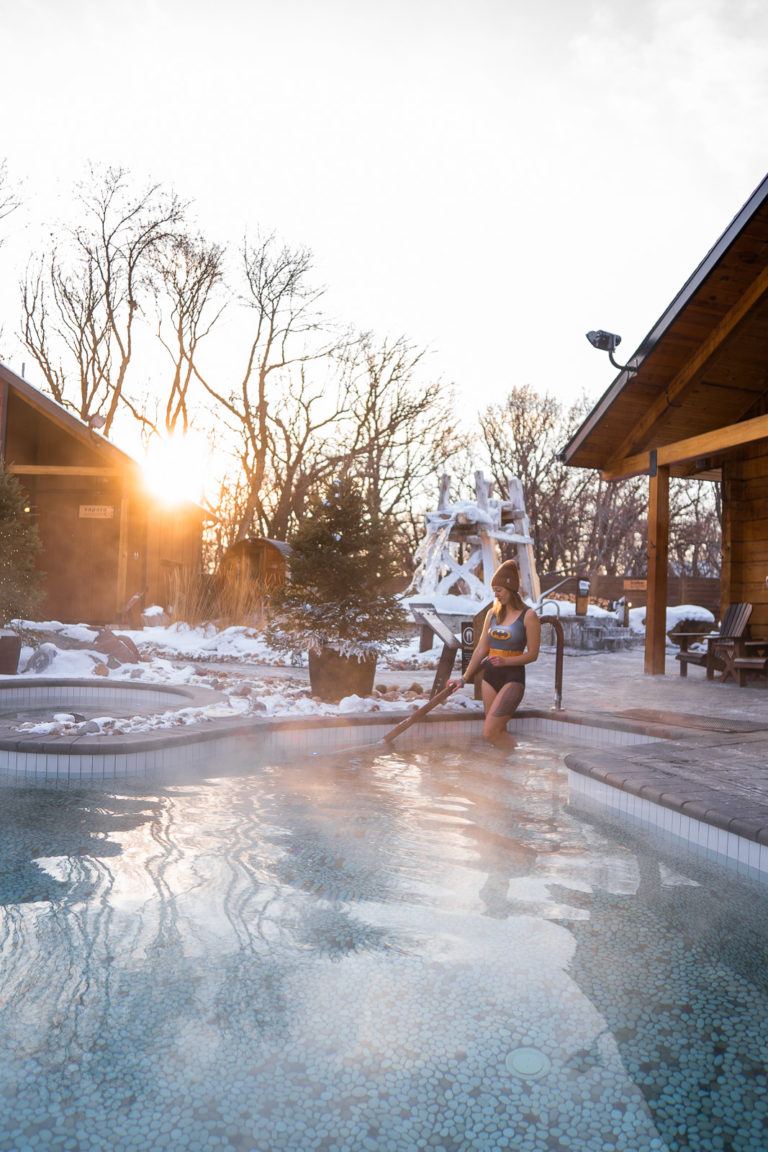 Thermëa Spa is made up of 4 pools of differing temperatures, 4 saunas of differing styles, and 7 indoor and outdoor relaxation areas.
The four pools are:
ICEBËR – This cold waterfall maintains a temperature of 10°C, or 50°F. It is the coldest feature on the Thermëa site and is often used for a quick full-body dunk by guests who are experienced in thermal cycling and are frequent visitors to the spa.
POLABËR – The Polabër pool is made up of the cold water that collects from the Icebër waterfall. This cold plunge is slightly warmer, at about 15°C, or 59°F.
TEMPËR – This is the temperate pool, which is kept at a temperature of 21°C, or about 70°F. This pool is often enjoyed in the third part of the thermal cycle, the "relaxation" step.
GËSER – The warmest of the four pools is the Gëser hot tub, which rests at 39°C or 102°F. This feature is also used during the "relaxation" step, or simply in guests' free time.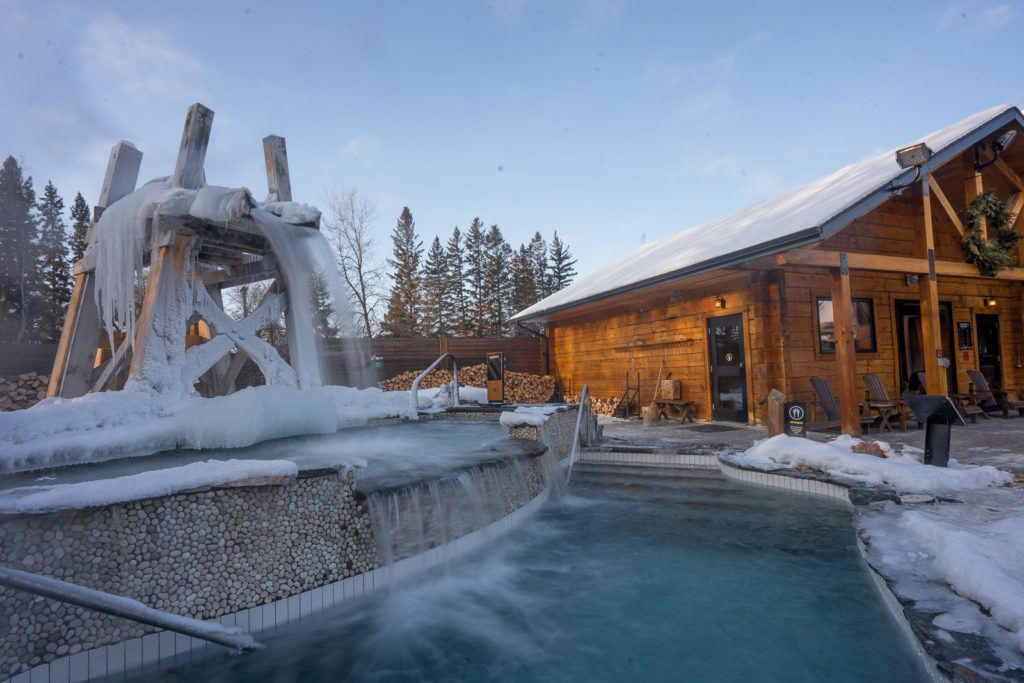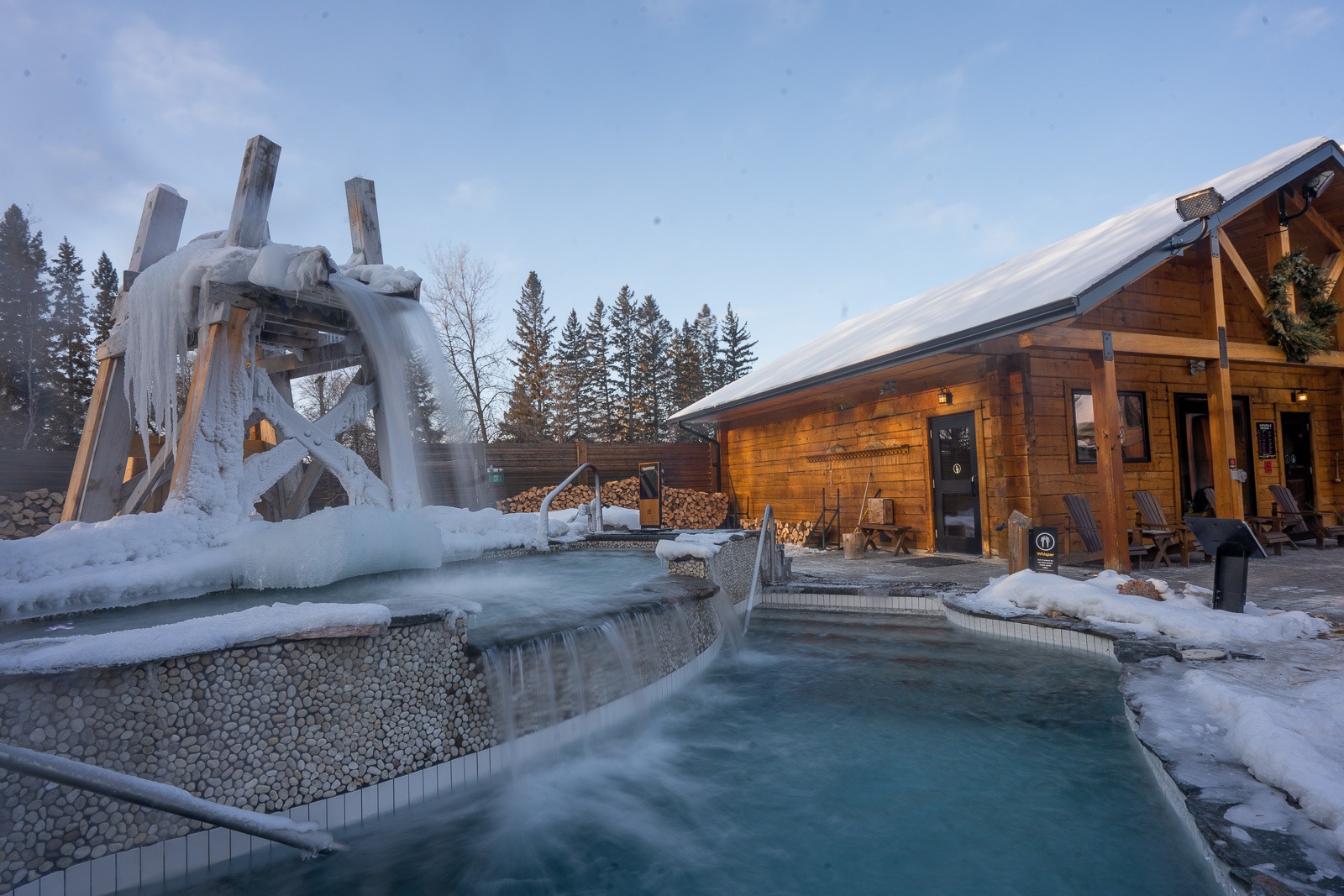 The four saunas — each with a distinct layout, makeup, source of heat, and temperature — are:
VAPORO – There are two of these aromatic steam saunas on site (orange and eucalyptus). They range in temperature from 45°C to 50°C, or about 113° to 122°F. This is often the sauna that guests choose to begin their thermal cycles with.
BARIK – This dry sauna fluctuates between 75°C and 80°C, or 167°F and 176°F. This is another common first step at Thermëa.
FINLANDIA – This is a traditional Finnish sauna where "Aufguss rituals" are held. (In these rituals, a trained "Aufguss master" pours water enriched with essential oils onto hot stones in order to create fragrant vapor. He or she then uses it with the intricate movements of towels to fan the air towards participants. The traditional ritual is intended to create a more interactive sauna experience which engages all the senses.) It is also the hottest sauna at Thermëa, ranging from 75°C to 85°C, or 167°F to 185°F.
The seven relaxation areas are:
EXFOLIA – An exfoliation room where you can use body scrubs to soften and moisturize your skin
HEDONÏA – A social zone where you can freely mingle
FLÄM – A fire pit area
ËDENA – A forest beach which makes for a great relaxation spot in the summer
RELAXA – A relaxation pavilion which is often incorporated into guests' thermal cycles
RESTO – A bistro & terrace where you can eat and drink in your bathrobe
MASSANA – An area where you can receive massages, facials, and other body treatments
Best Way to Experience the Spa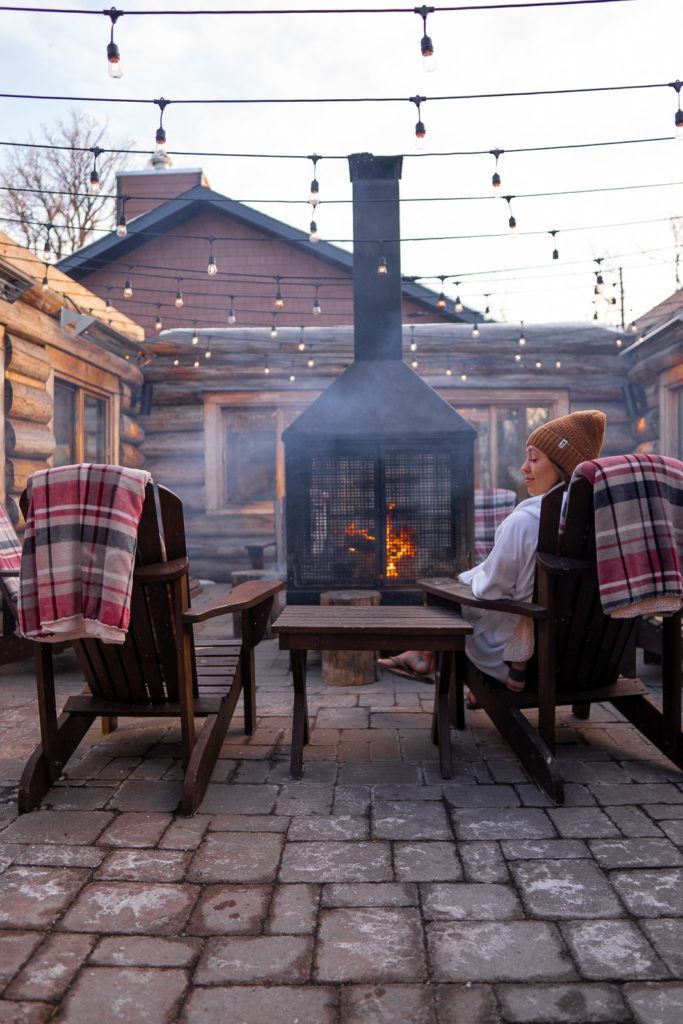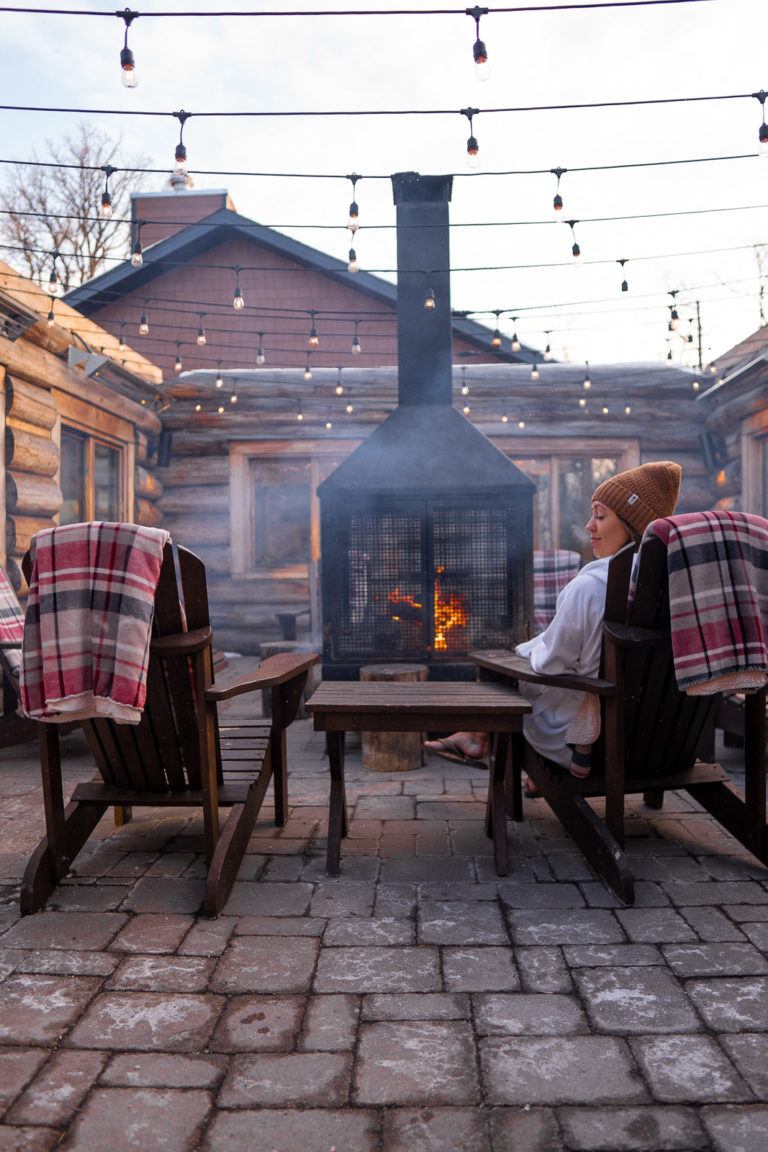 Here's a closer look at how the Thermëa thermotherapy process works:
The spa itself recommends that you choose a level of intensity based on your experience (or lack thereof) with thermal cycling and Thermëa. Regardless of your preferred degree of extremity, though, the premises are the same.
I like to spend 5 to 15 minutes in any one of the site's saunas (Vaporo, Barik, or Finlandia), depending on which has the atmosphere and temperature I'm feeling at the moment.
Next, I spend 5 to 15 seconds in either of the cold pools: Icebër/Polabër – or if it's super cold, I just take a brisk walk in the chilly air. This acts as a shock to the body which signals the release of adrenaline.
Then, I spend 20 minutes resting in any of the relaxation areas or hanging out in a warm pool. To name a few: relax in the comfortable and temperate Tempër pool or the warm and bubbly Gëser hot tub; visit the Resto for a coffee, a cup of tea, or a bite to eat; cozy up next to the Fläm fire pit; or, simply relax in the calm Relaxa pavilion.
After that 20 minutes, follow these steps all over again to repeat the cycle! Thermëa recommends that guests complete the process 3 to 4 times in total for maximum benefit, but I've been known to hang out there all day.
Thermëa, like other spas I've loved before, provides the perfect opportunity to relax, whether for an hour or two or all day. It's particularly magical when snow is falling, but the great news is there's no bad time to be soaking in a hot pool or getting the benefits of a sauna. Enjoy.