Have you ever been in variable lighting conditions, say on a partially cloudy day, and find yourself constantly taking your sunglasses off and putting them back on? For me that's a big yes, and I find this especially annoying while driving, trying to adjust to the ever-changing lighting.
So when Wicue reached out to me and asked me to test their Drift 3039 Slide-to-dim sunglasses, I figured it was worth a shot.
Here's what to know about them before investing in a pair:
The Drift 3039 Slide-to-dim Review: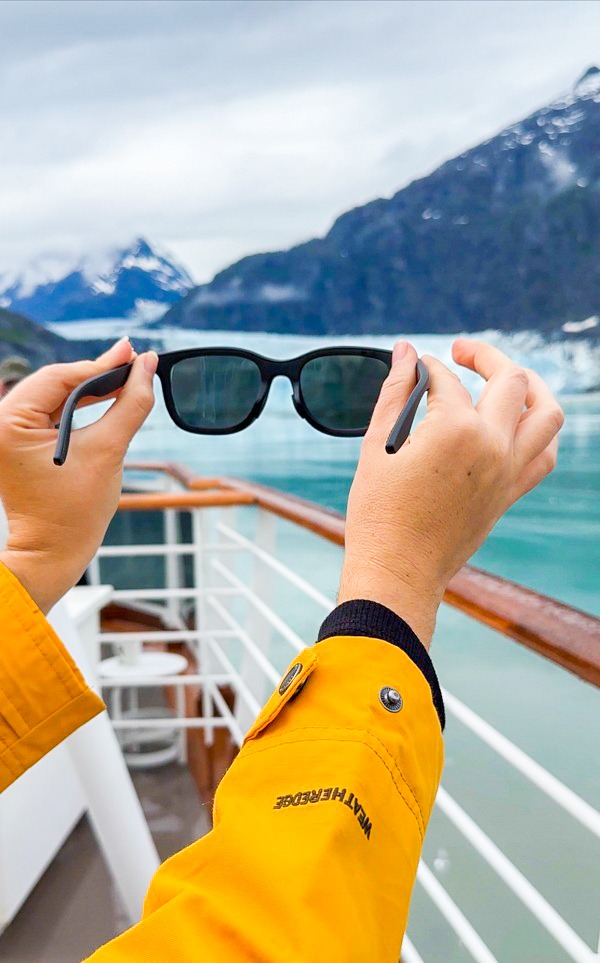 Wicue makes a few different varieties of smart sunglasses, including ones with Bluetooth Audio and auto-dimming features. This pair, however, puts YOU in control of how dark you want your glasses to go, and when you want them that way.
The glasses have a slide-to-dim function on the arm of the right side, making it easy to quickly slide your finger over the touch panel to dim or brighten.
I put them to the test on a recent cruise to Alaska – a place with some of the most variable conditions I can think of.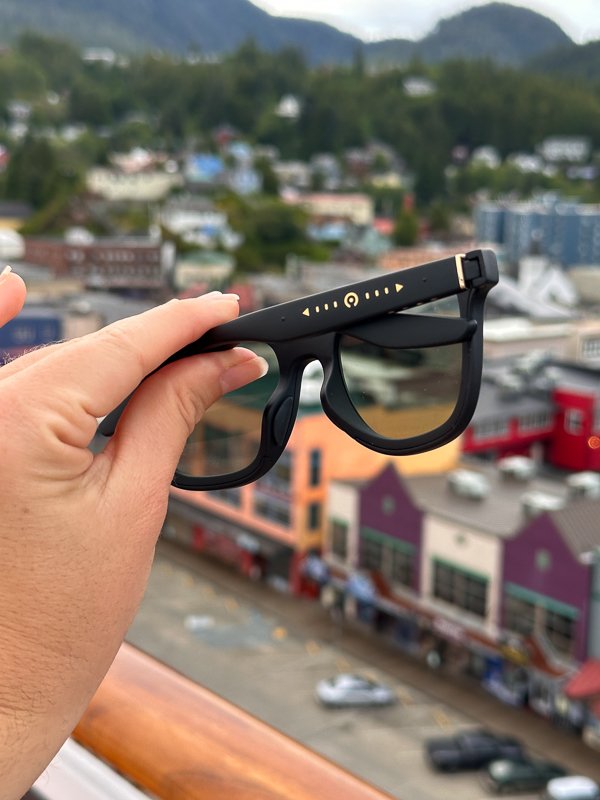 Sun breaks on a glacier on a sunny day then disappears again? Clouds moving quickly and creating light then dark conditions? On a winding mountain road constantly coming into the shade and sunshine again? Experiencing one of those bright but cloudy days when typical glasses are too dark? They're perfect for these scenarios.
Here are the specs:
Dimensions: 157mm x 164mm x 51mm (arm length, temple-to-temple width, frame height)
Weight: 28.8 grams
Battery Capacity: 52mAh
Battery Life: 47 hours
Charging Time: Charge 80% in 30 minutes
Frames: TR-90 nylon with IPX4 waterproof rating
Lenses: Polarized TAC with liquid crystal films, 99.9% UV protective
Transmittance: 8%~37%
Simply open up the temple arms to activate the slide to dim function. The function gets deactivated when the temple arms are closed to conserve battery.
Fit and Style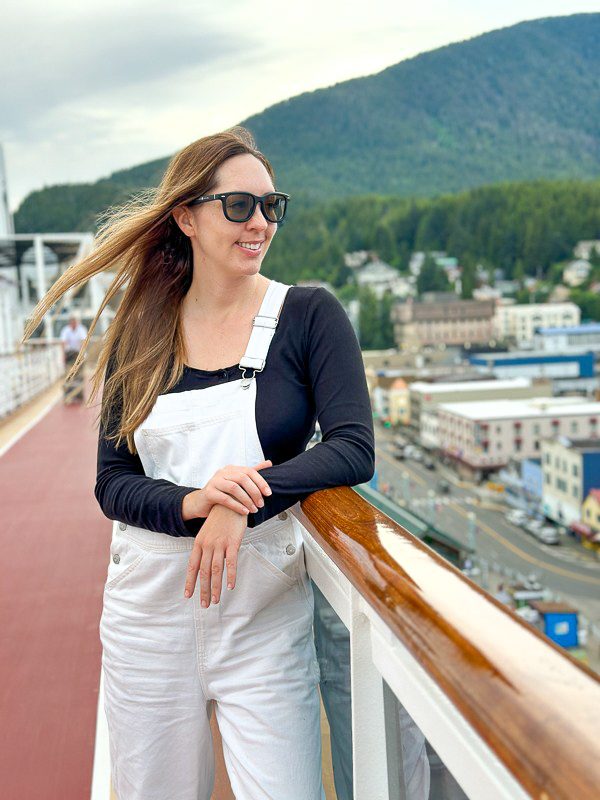 The Drift 3039 are what I'd call sunglasses that can fit almost anyone and any scenario. I chose the matte finish, though there's also a gloss finish option.
What I find the most impressive is the lack of clunkiness. Sunglasses that have extra features like this and get plugged in are almost always heavy and honestly, not that attractive. These are nice and light, which is great since my sinuses can't handle heavy sunnies.
The frames are large enough that they provide nice coverage without being so large that they trend more towards a feminine look.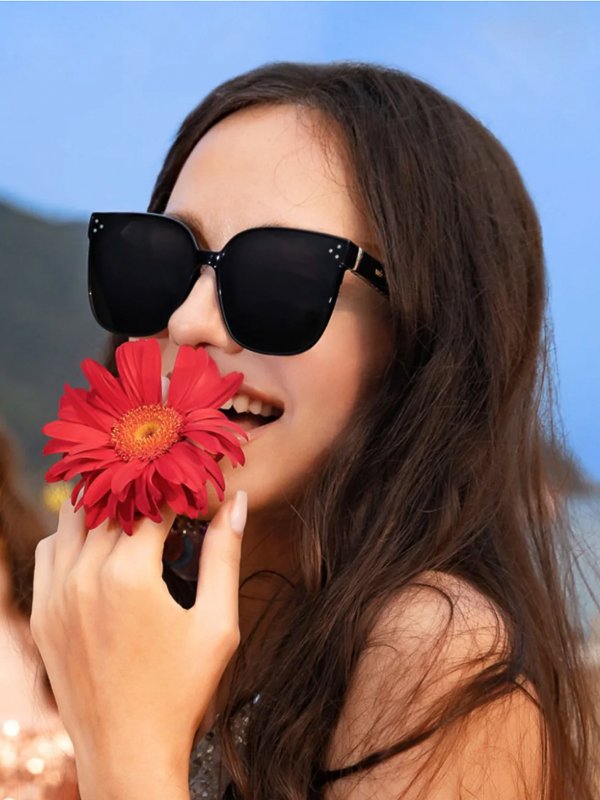 For those who do want that larger, European summer-style look, they have bigger sunglasses with the same function in the Valentine Slide-to-dim style, which come in a gloss black finish.
They also have a more sporty style with the Flash 3050 Slide-to-dim glasses, which are resistant to bending and scratching if dropped. They have an even longer battery life at 60 hours and have a silicone nose pad for extra comfort.
Wicue Navigo 2101 Instant Dimming Ski Goggles
While in Alaska, I also asked Wicue to send me their Navigo 2101 Instant Dimming ski goggles to try out. They seemed perfect not only for the slopes but for Burning Man, where ski goggles protect you from the dust. My biggest issue there has been when the dust storms come at night and my ski goggles are too dark to see out of. These instant-dimming goggles seemed perfect.
So I took them on a glacier trek where we had sunshine, followed by wind and misty rain, followed by broken clouds and sunshine again.
The ski goggles operate a bit differently in that there is no slide to dim function. They dim and brighten automatically based on the conditions. They are controlled by a small, hidden sensor at the top of the goggle frame that senses when it's light or dark. You can see the difference in the photo below with my finger over the sensor and released on a sunny day.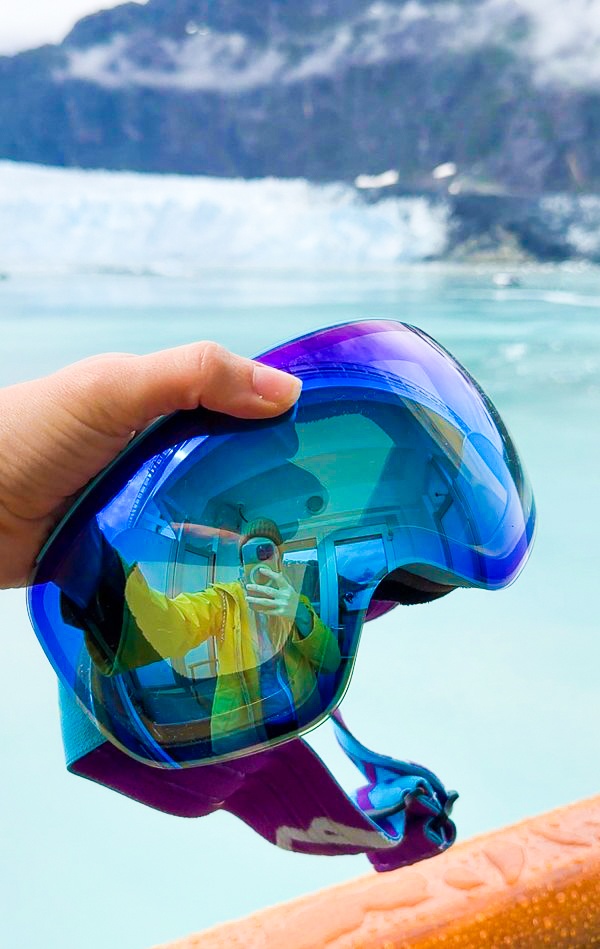 They come in both black and a baby blue finish, the latter of which you can see in these photos.
Here are the specs:
Dimensions: 190mm x 107mm
Weight: 201 grams
Frame Material: TPU90
Lenses: PC with liquid crystal films
Padding: Foam
Transmittance: 2.5%~25%
Electronic auto-dimming
0.1s ultra fast switching
99.9% UV protection
As you can see, the goggles do not have quite the same range as the slide-to-dim glasses, and they don't have the same in-between range, but they still provide almost instant darkening when needed. It also makes more sense to me that these would be automatic, as your hands are usually busy with ski poles when on the slopes.
Final Thoughts on the Wicue Smart Sunglasses Line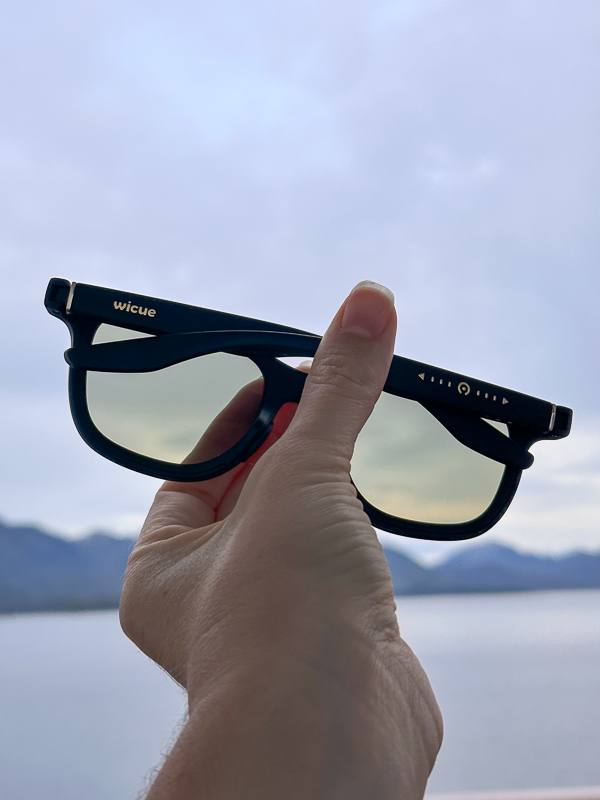 Before Wicue reached out to me, I'd never heard of 'smart sunglasses' before, but now that I've tested them, they make a lot of sense. It's so convenient to be able to make a quick adjustment, especially in those situations where it's bright, but not quite bright enough for dark sunglasses. With these, I don't see the need to constantly take my sunglasses off and put them back on in changing conditions or situations where I just don't have the right lens darkness.
I also appreciate that these are not clunky, especially the auto-dimming pairs that can even play music and take phone calls.
Style-wise, I would probably opt for the larger, Valentine pair if I were to do it all over again, since those suit my style a bit more, but I love the ski goggles and will absolutely be using them in the desert this year, and put them on my ski packing list if I hit the slopes.
*This sponsored post was brought to you in partnership with Wicue, however all thoughts of the cool dimming function are my own!